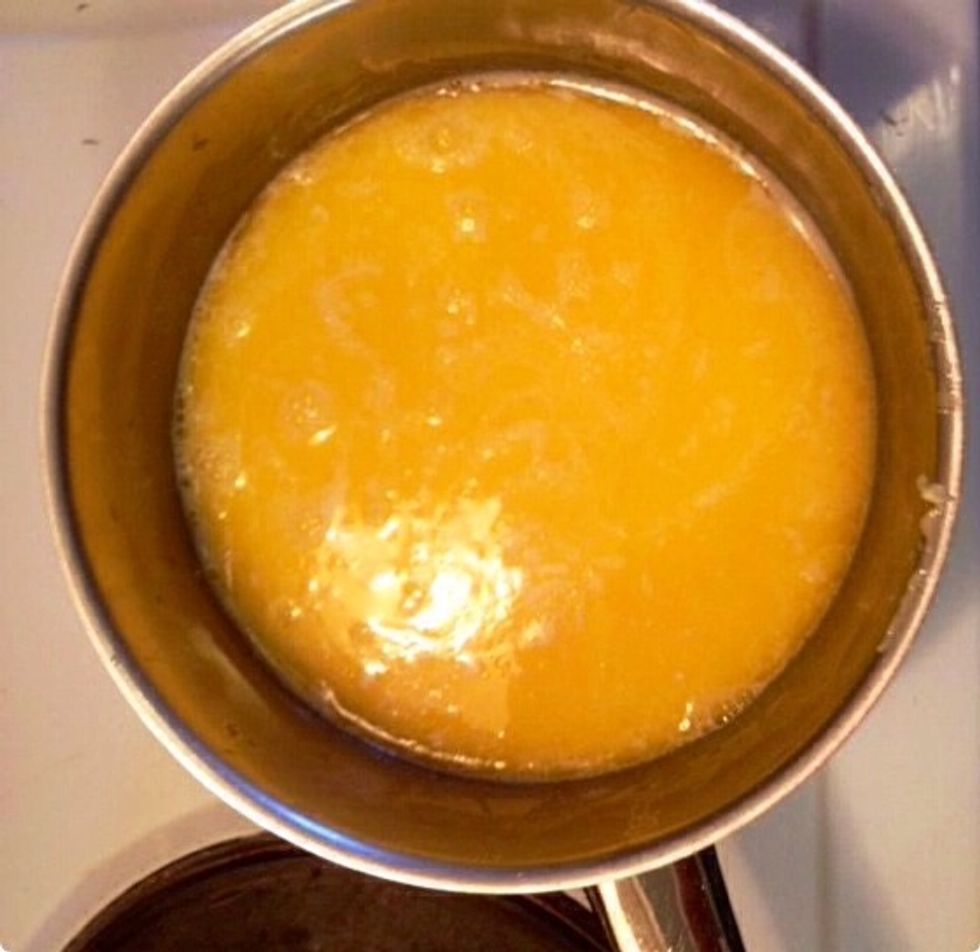 Melt the butter.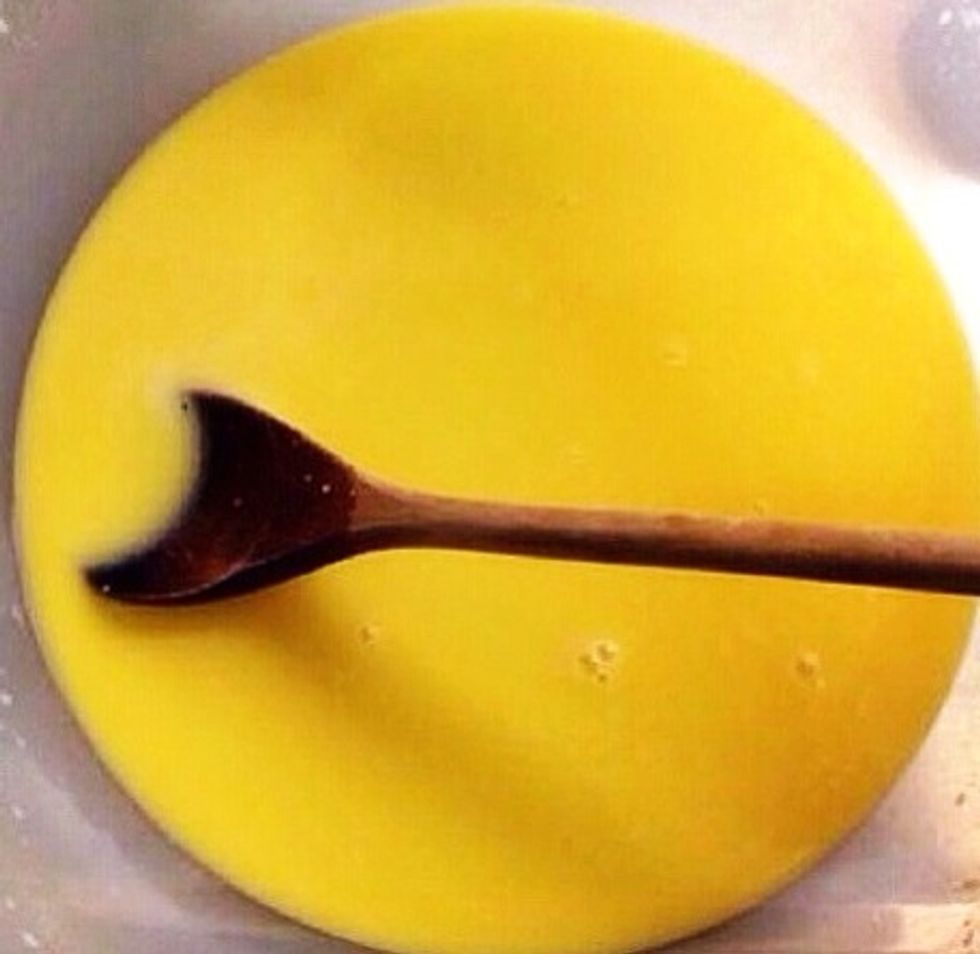 Add the milk and warm to 37 degrees C. Then pour in a bowl and let the yeast dissolve.
Add the egg and blend well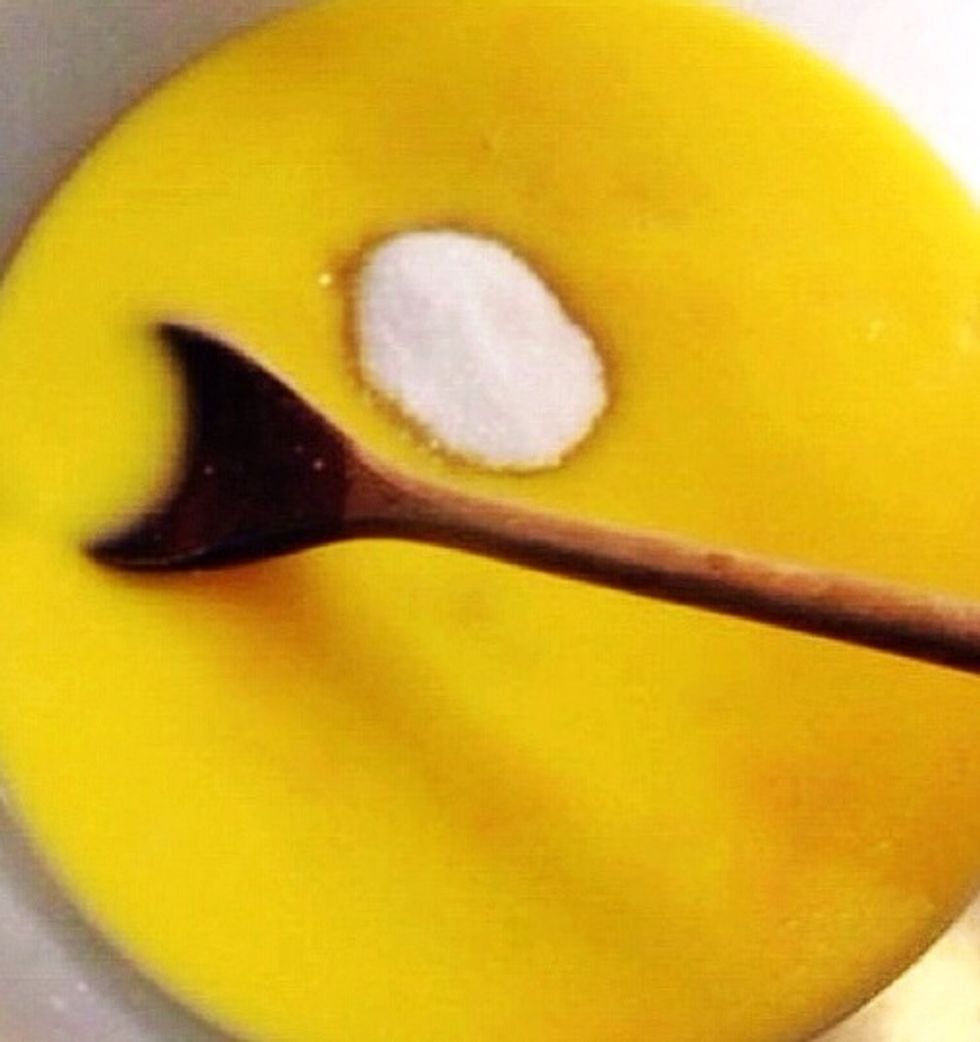 Add the sugar and continue to stir.
Add the flour little by little; use a sifter to avoid lumps.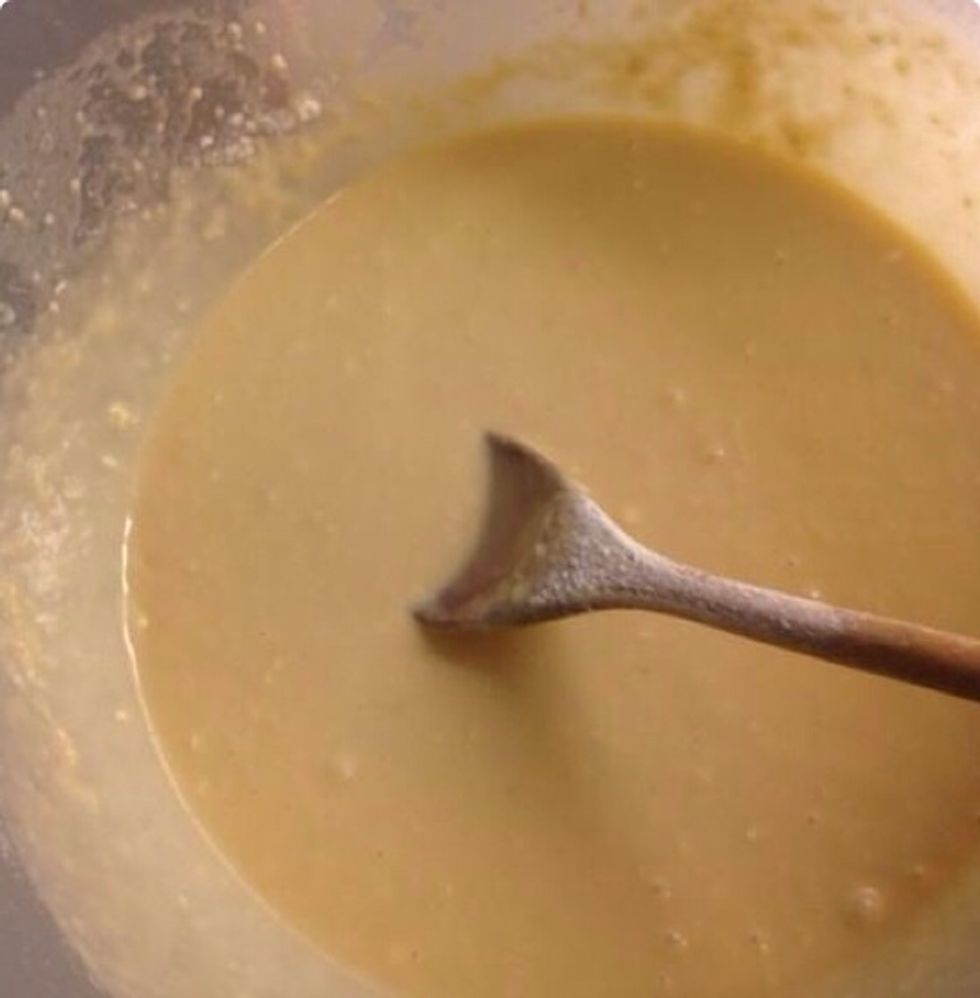 Stir while adding the flour. Here I have added about half of the amount.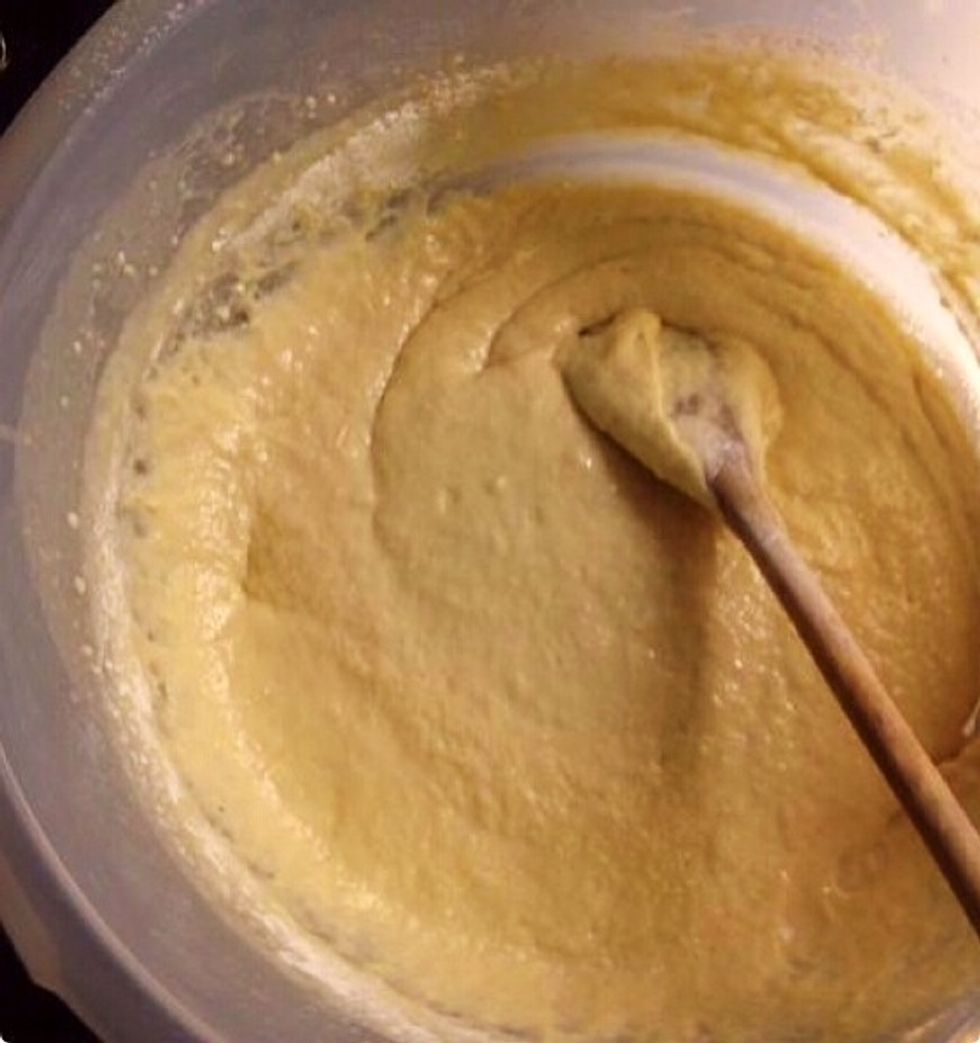 Here most of the flour has been added, use the dough hooks to work the dough (it's actually more like a batter). You can also use a kitchen assistant.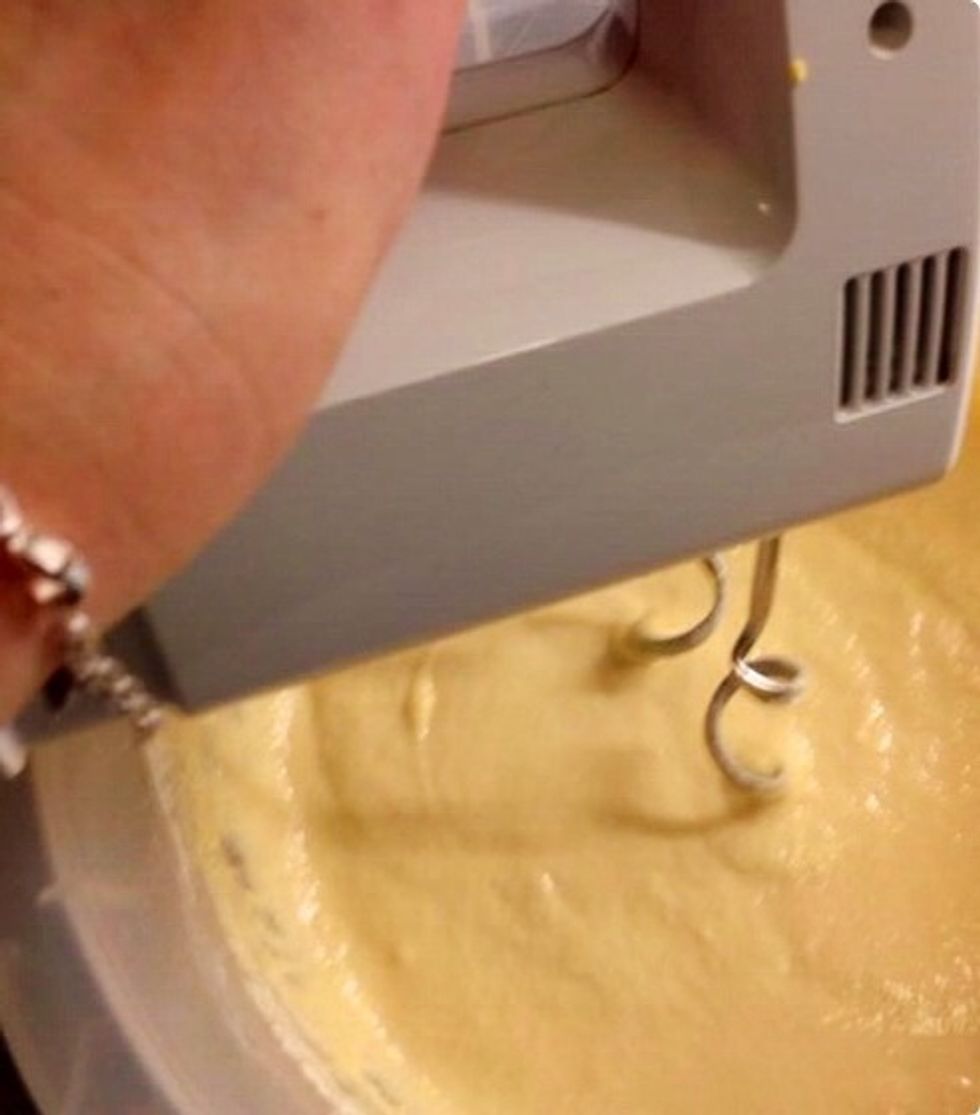 Working it...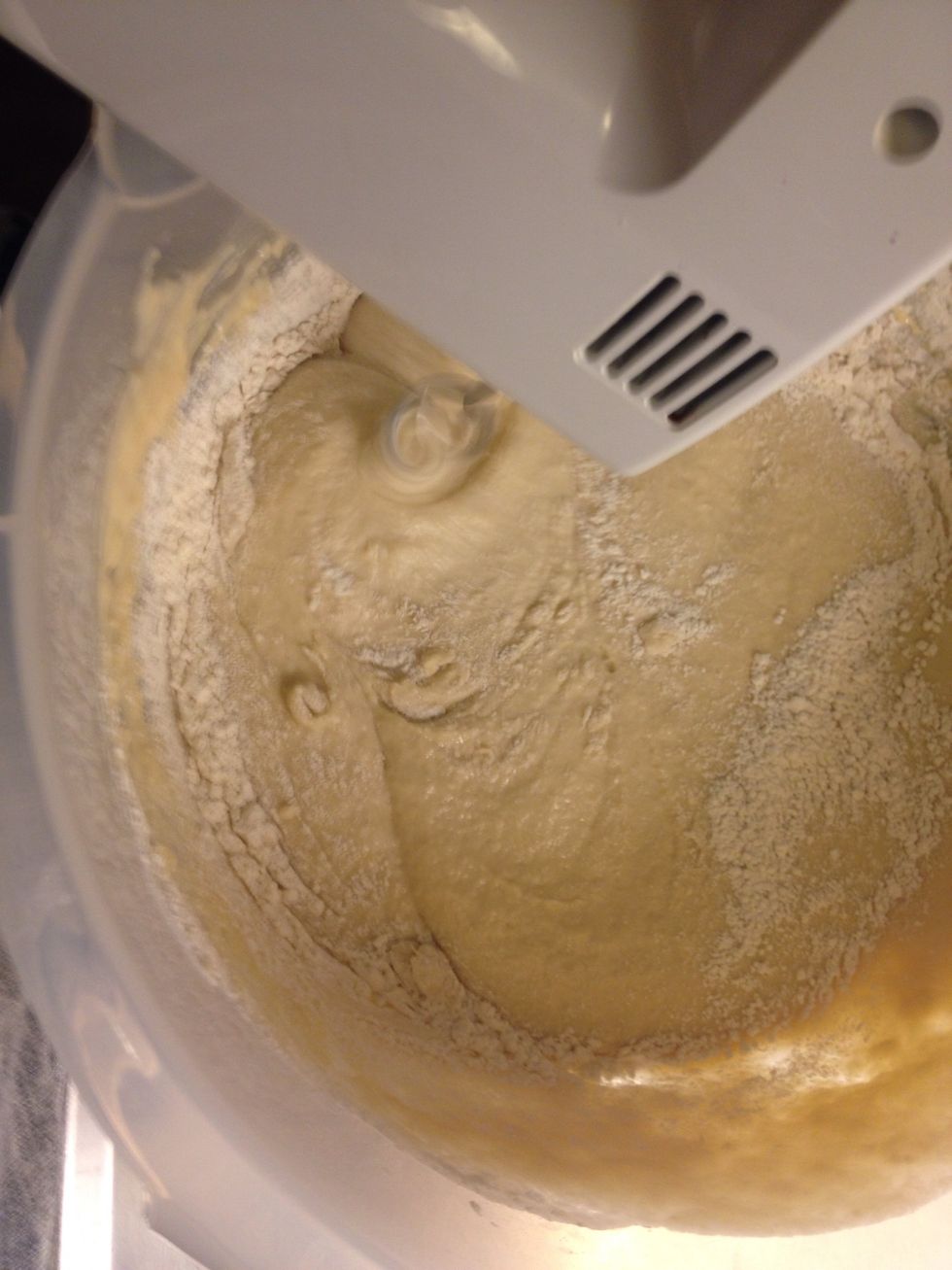 Add additional flour if necessary.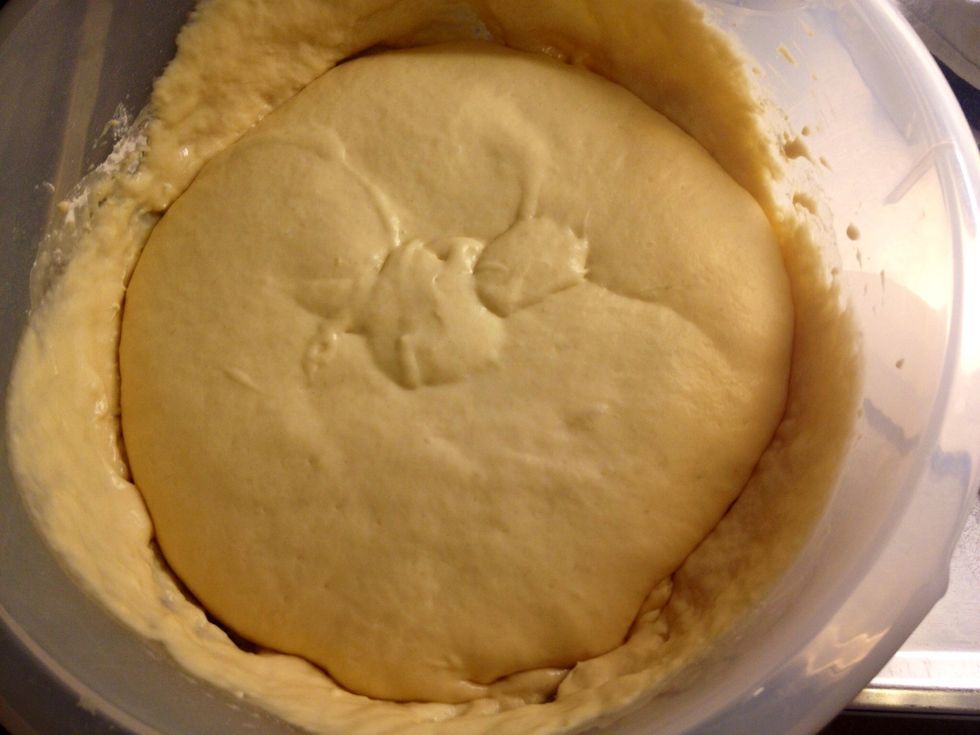 Let the dough rest for 30 minutes. Meanwhile, prepare the filling.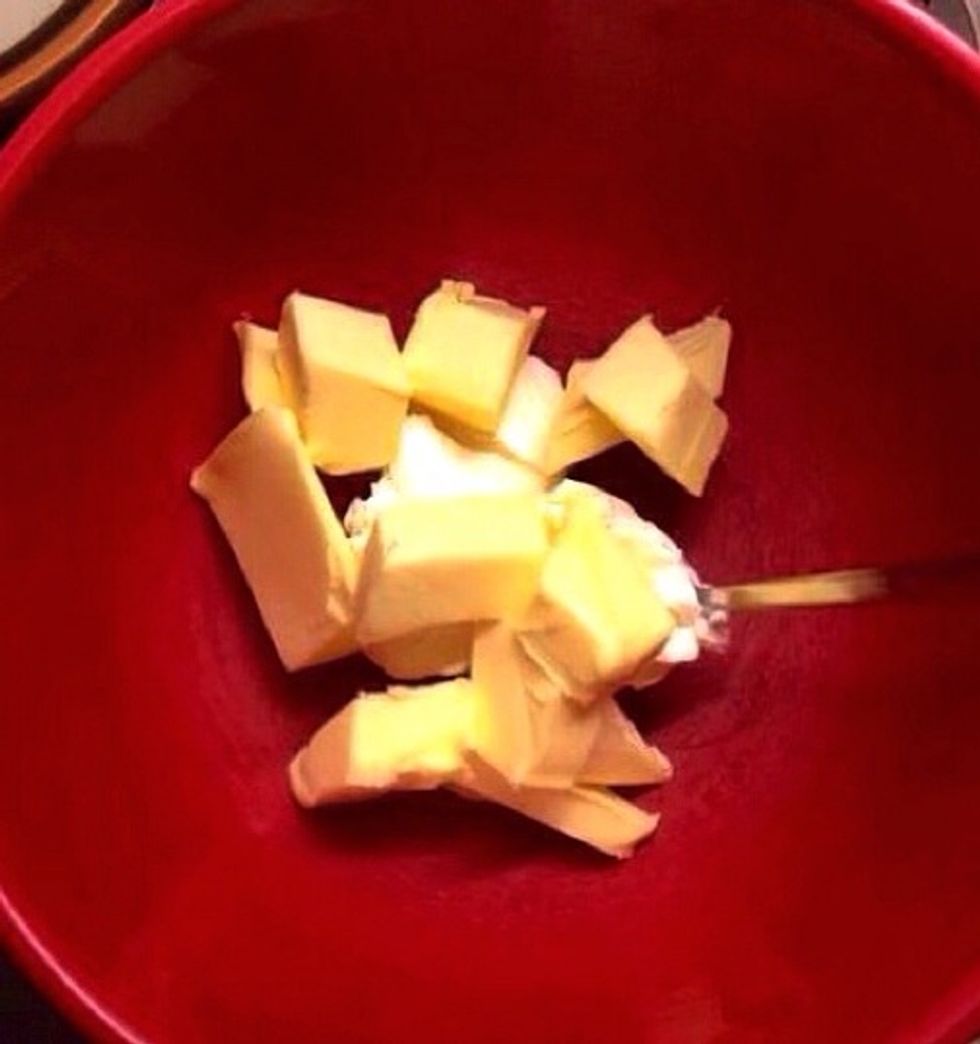 Mix butter with..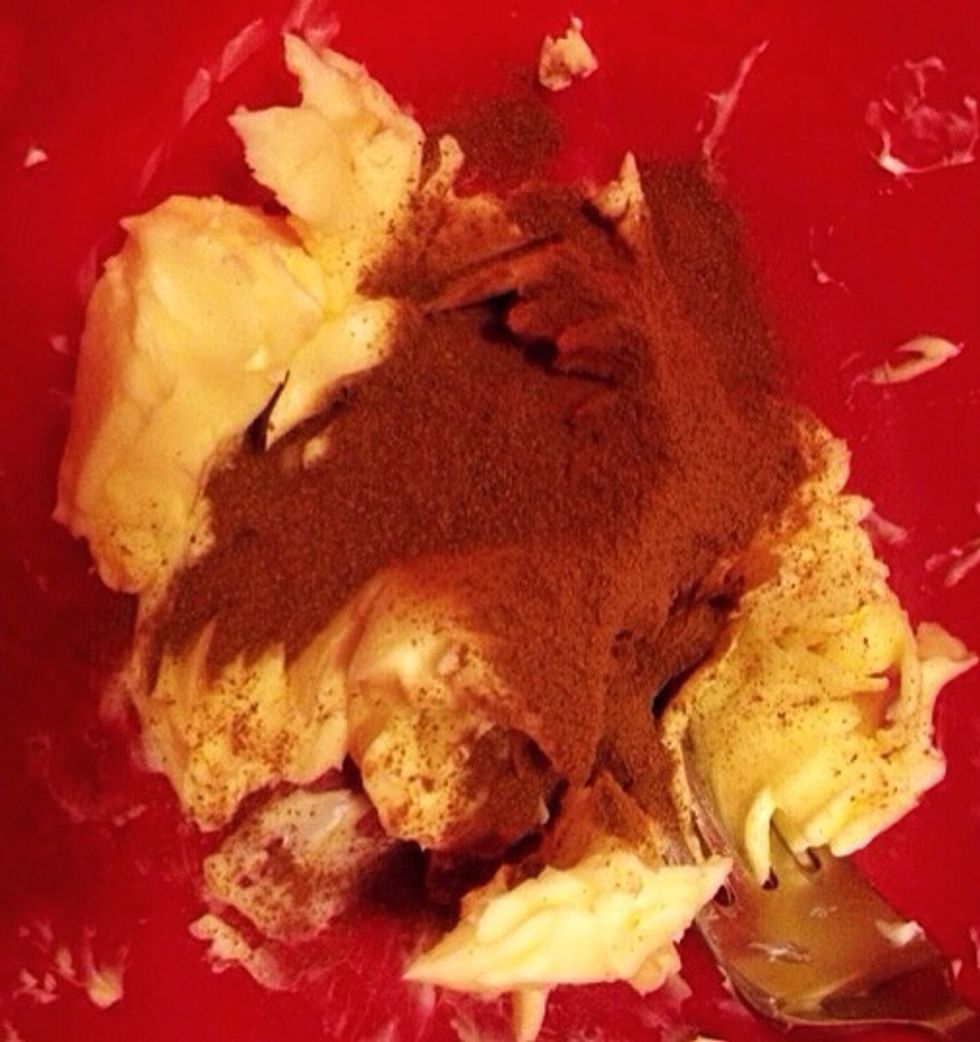 ...cinnamon..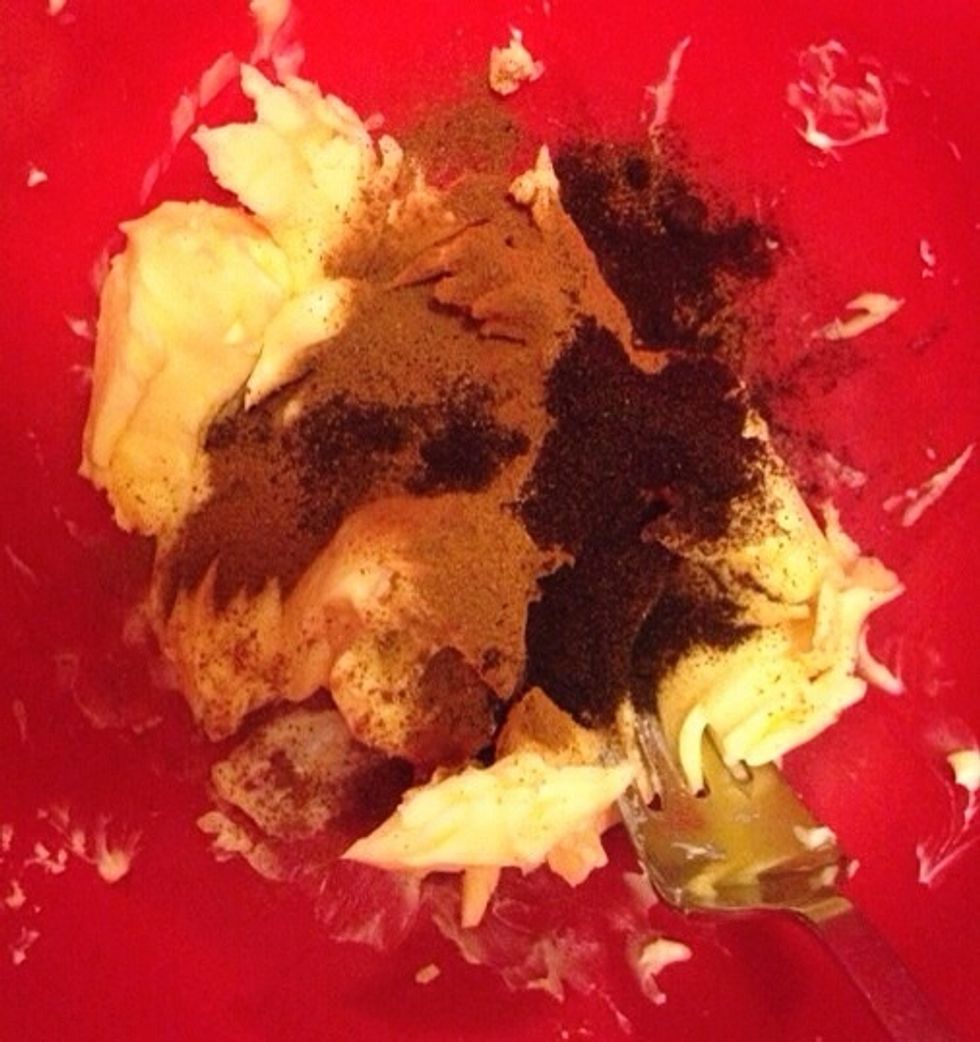 ..bourbon vanilla..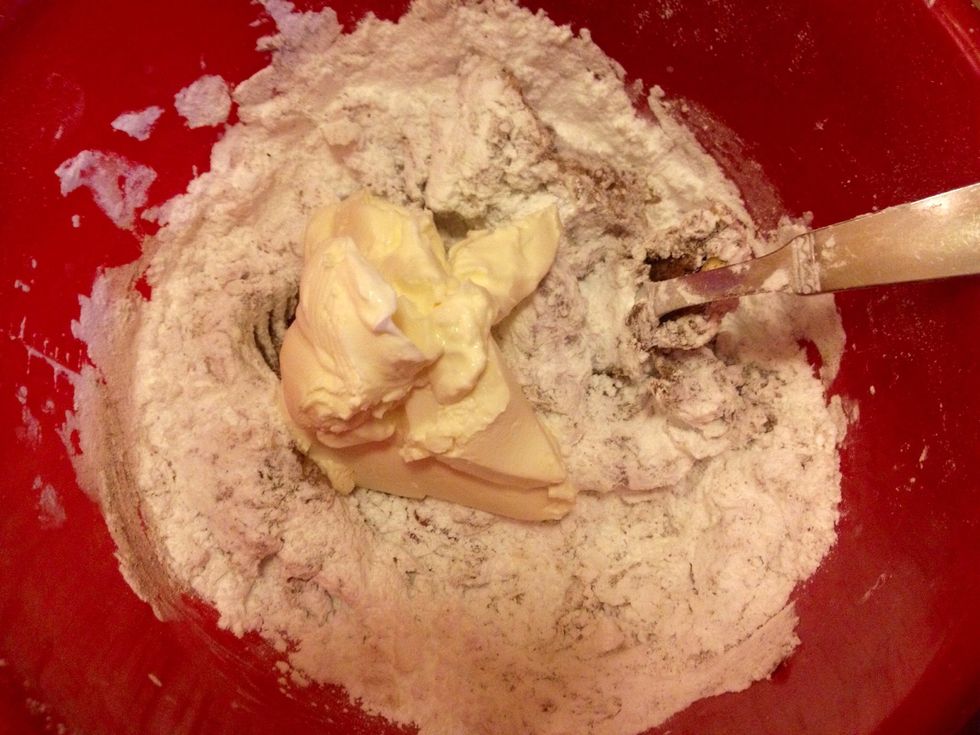 ..powdered sugar and cream cheese.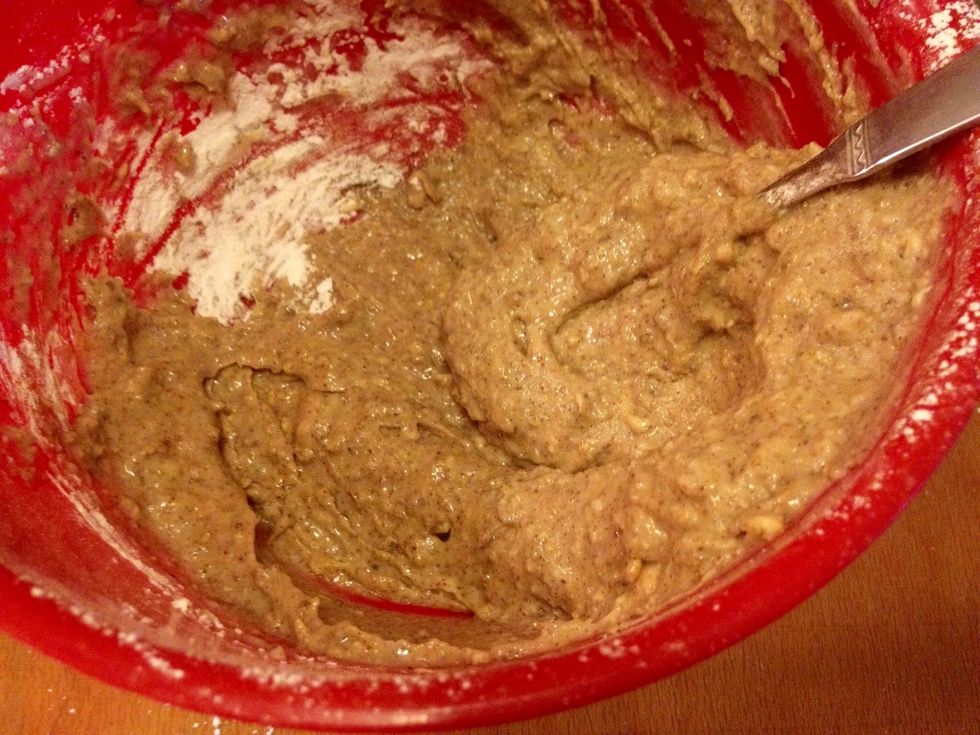 Mix the ingredients well.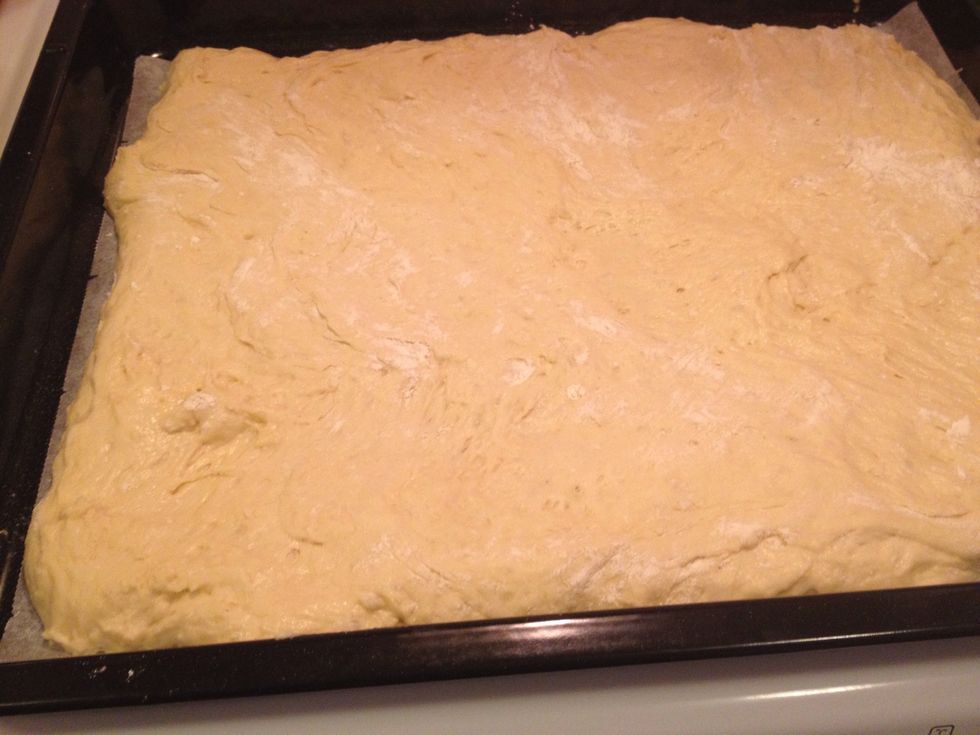 When the 30 min. have passed, pour the dough onto a baking plate (with a baking sheet).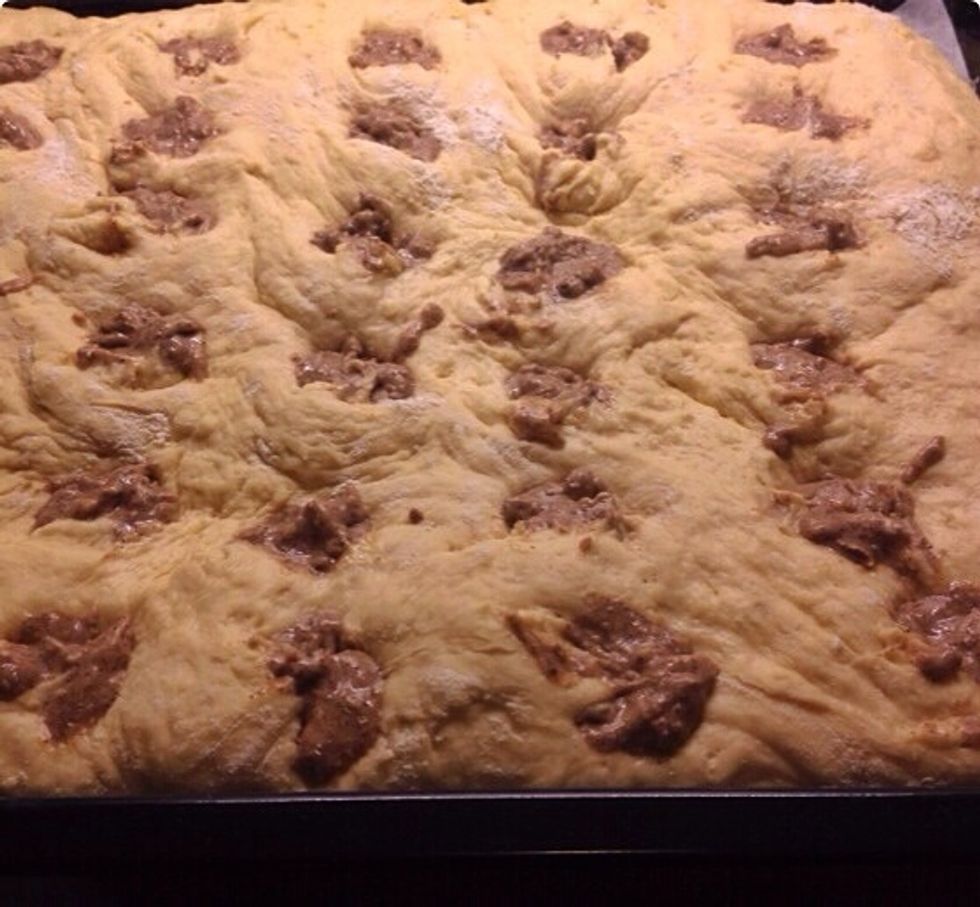 Poke holes in the dough, either with your finger or using a teaspoon. Fill the holes with the cream cheese filling. I got about 40-50 holes meaning 40-50 buns.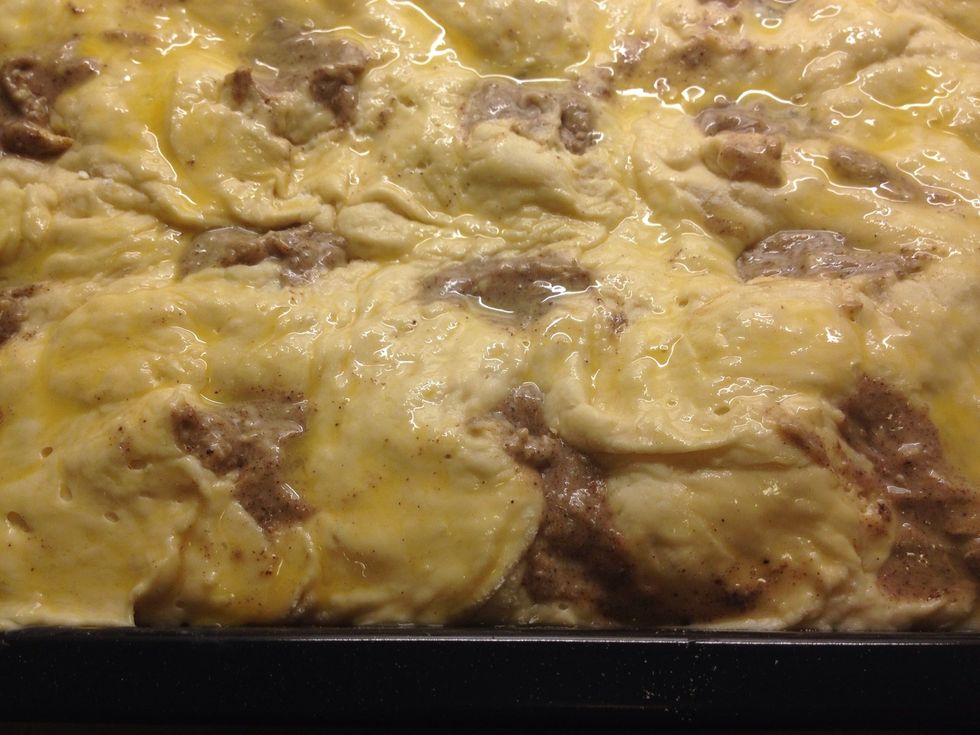 Coat the dough with a whisked egg.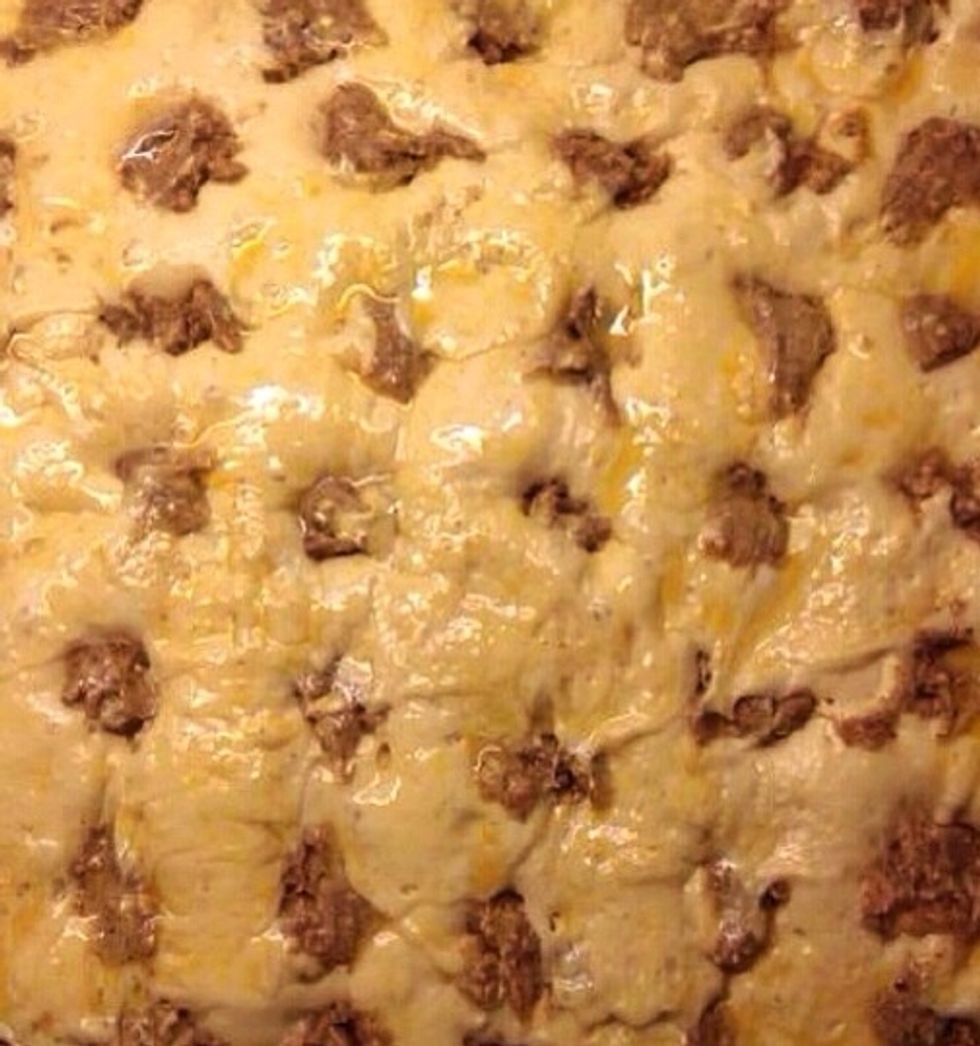 Like so. Bake in the oven for 15-20 minutes at 200 degrees C.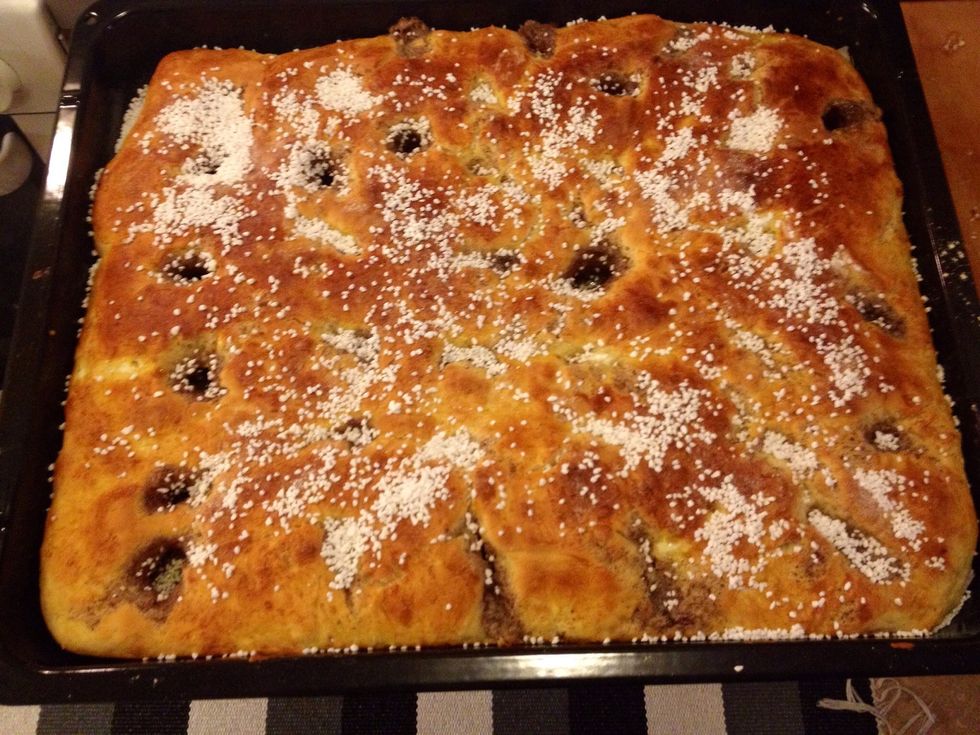 Here's the finished result! If you want you can add pearl sugar when there are a couple of minutes left in the oven. If you add it at the beginning it will melt.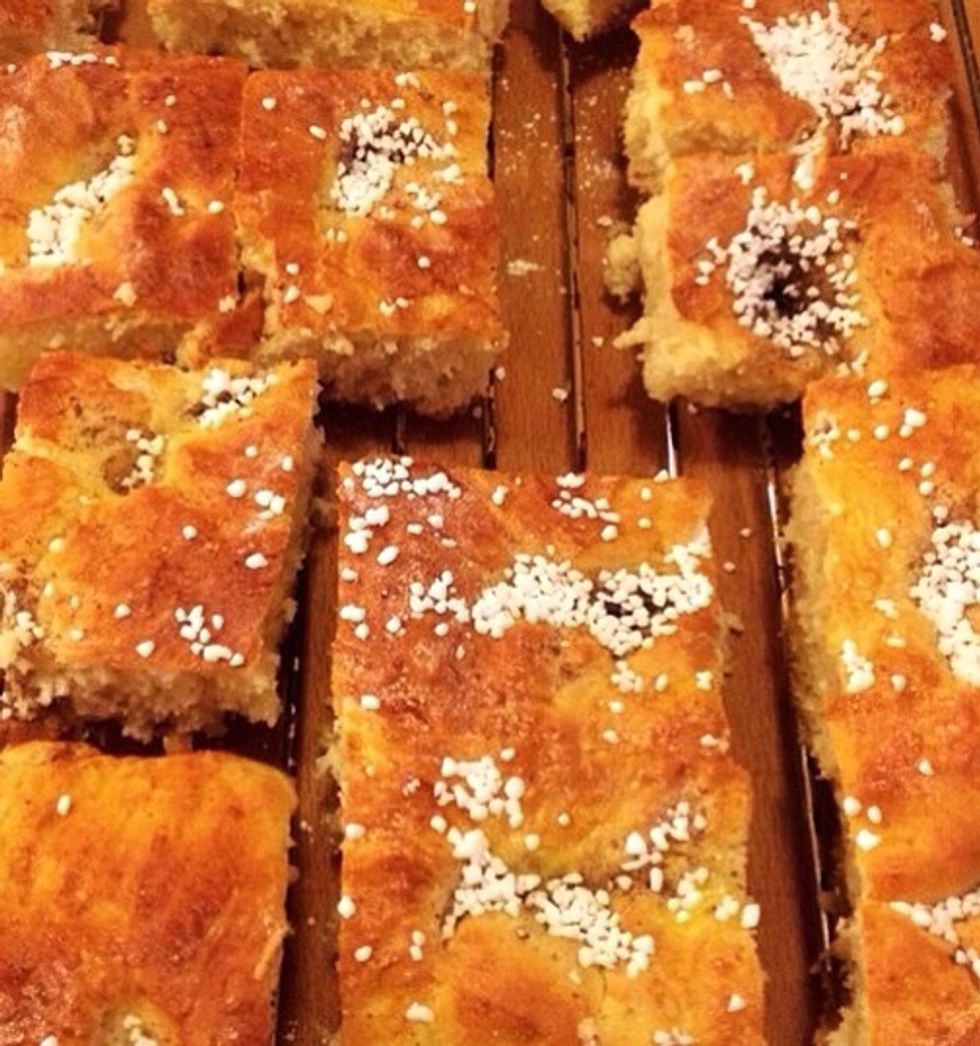 Cut in preferred sizes.
Goes well with a glass of milk or a cup of coffee or tea. Almost impossible to only eat one 😉
Adding raspberries is one way to twirk these buns, another is to add lemon peel, but then exclude the cinnamon. To make the buns more Christmas like, add 1 gram saffron to the dough (no cinnamon).
150.0g Butter
500.0ml Milk (3% fat)
50.0g Yeast
1.0 Egg
100.0ml Sugar
1/2tsp Salt
999.0ml Wheat flour (rather 1100 ml)
Filling:
150.0g Butter (room temp.)
1/2tsp Bourbon vanilla
1.0Tbsp Cinnamon
150.0g Powdered sugar
100.0g Cream cheese
Karin Siöö
Lives in Sweden. Gets inspiration from trips, blogs & international students I meet at work.