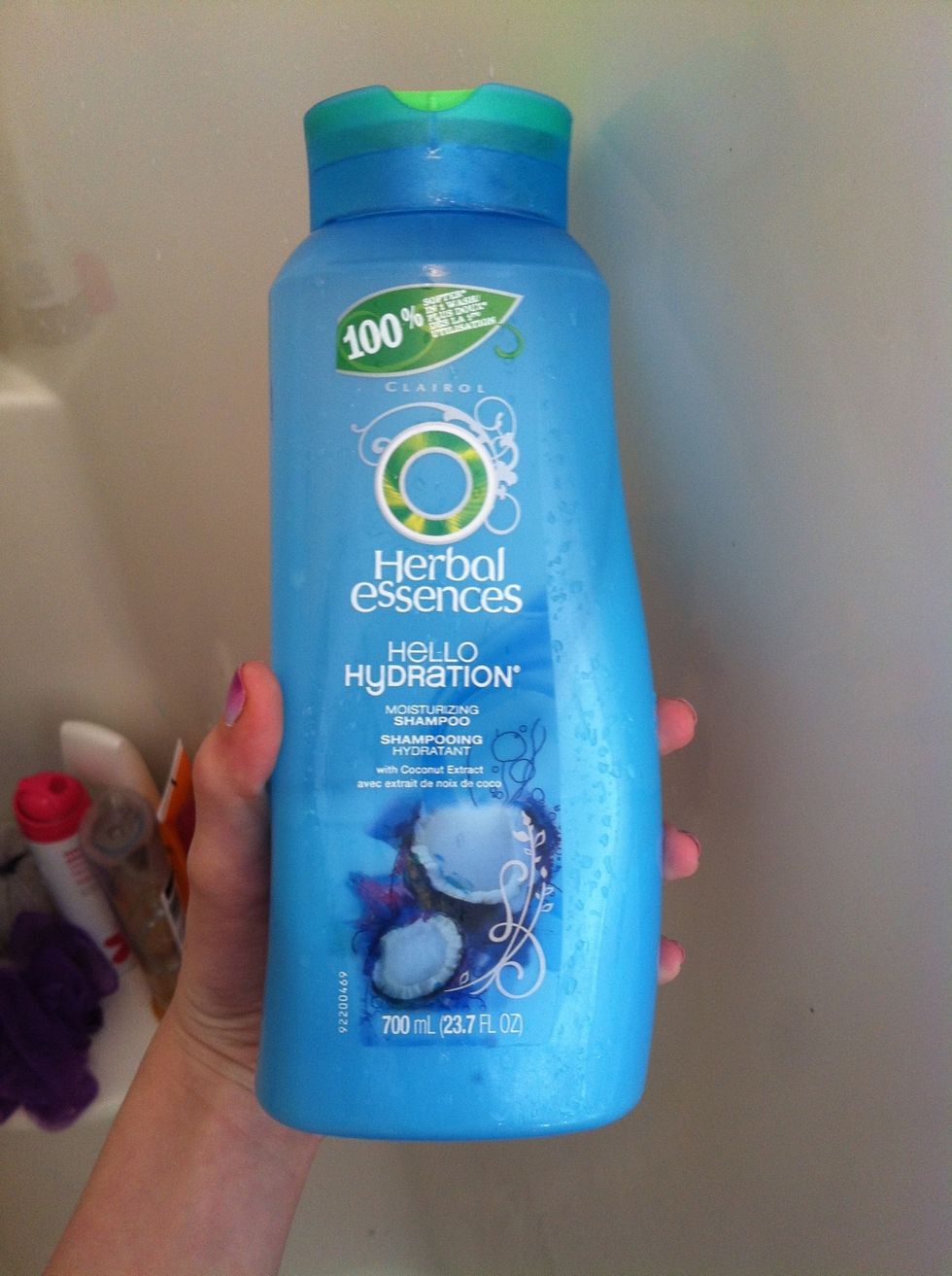 I'll quickly list my shower products! This is Herbal Essences Hello Hydration Shampoo with coconut extract. I love this!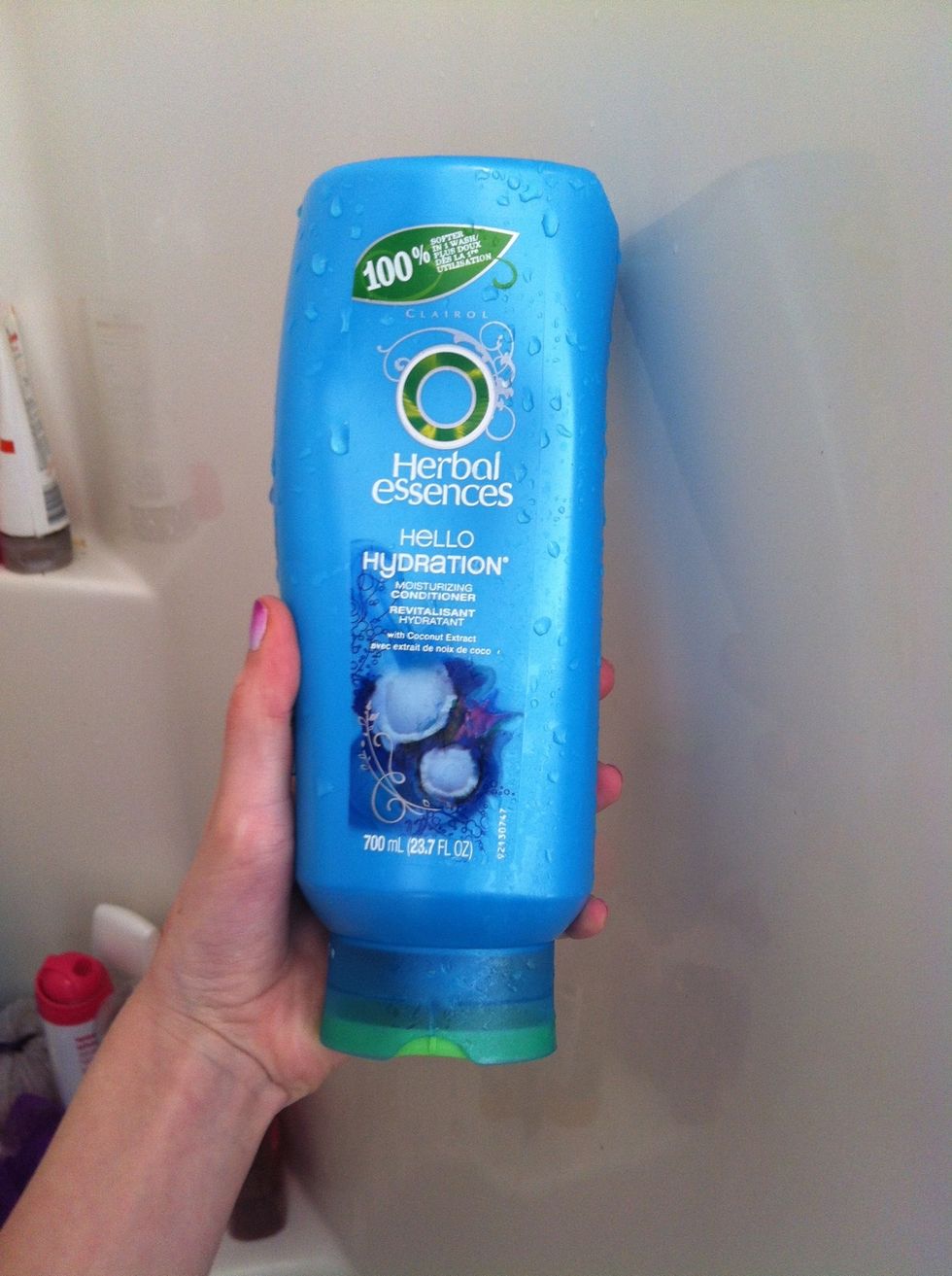 This is the matching conditioner. Both provide a thorough wash without weighing my hair down. The conditioner works wonders on smoothing my hair!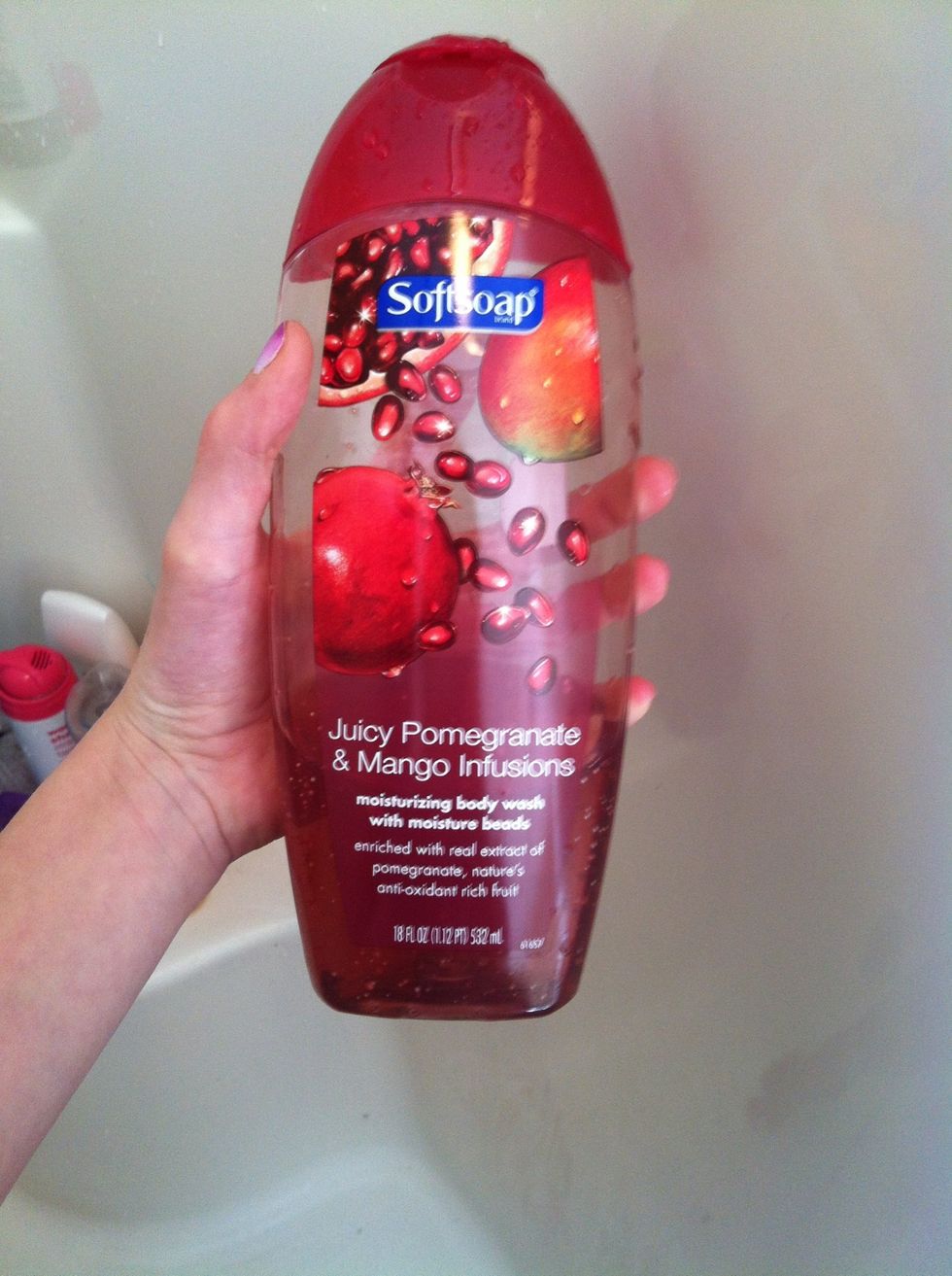 For body wash I use Softsoap Pomegranate Mango wash. It has little scrubbie beads inside for extra moisture and smells great!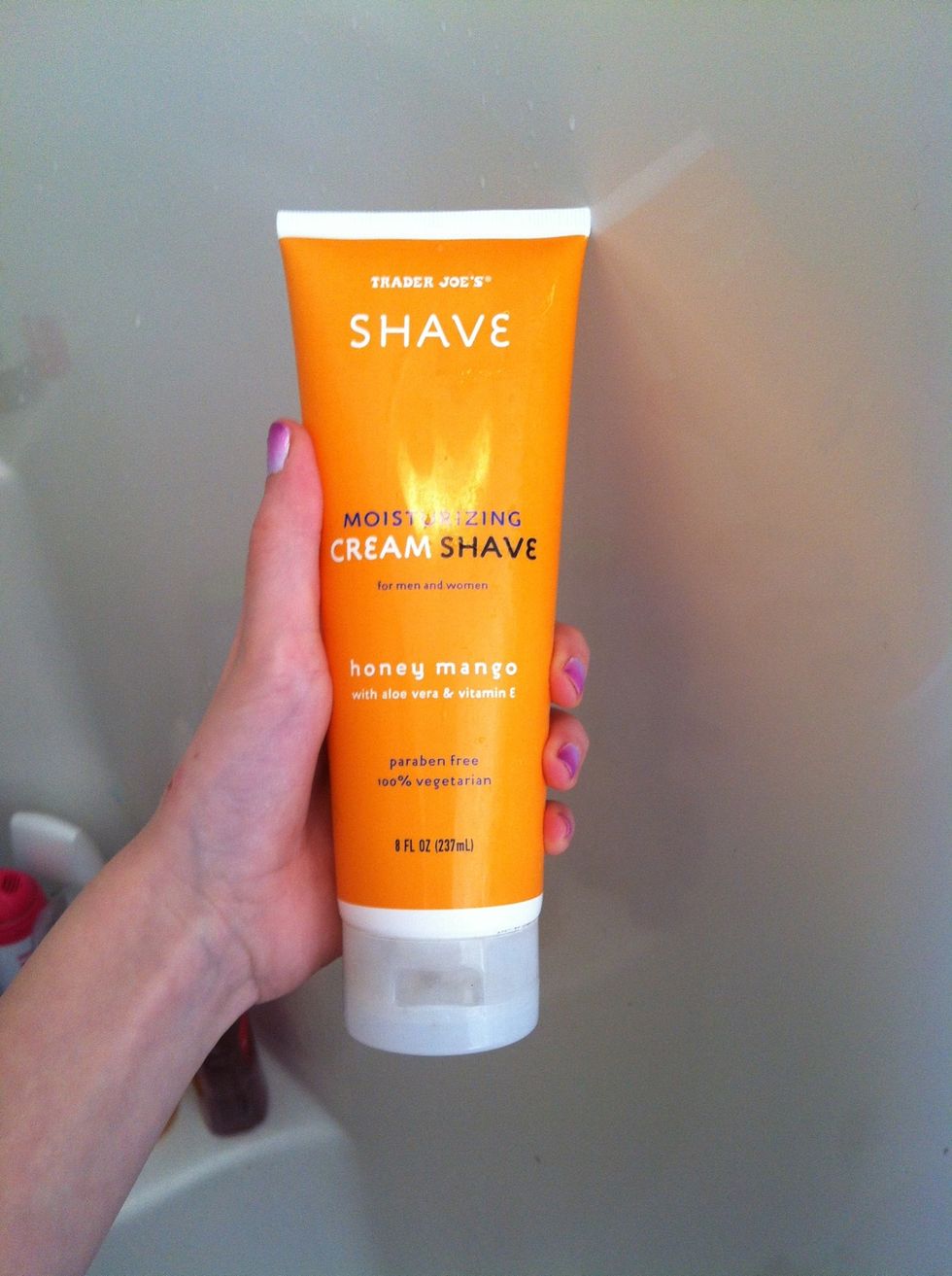 I generally shave in the shower, and I use this Trader Joe's Cream Shave in honey mango. It is all natural and doesn't wash off when the water hits my leg, & leaves my legs feeling nice & soft after!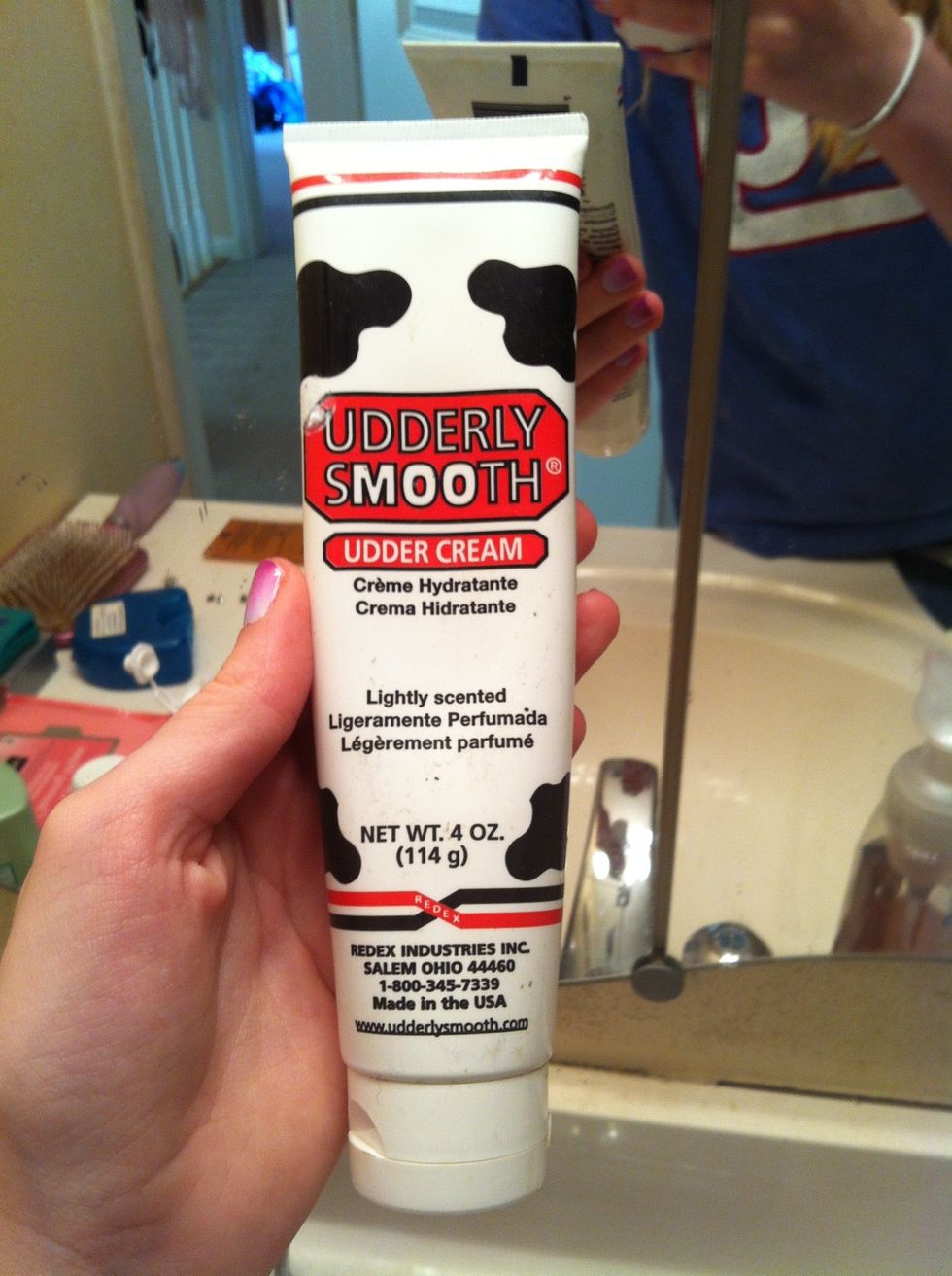 After I get out of the shower I like to apply Udderly Smooth lotion to my legs. It is a very strong moisturizer and lasts a long time, plus it has an adorable name and package :)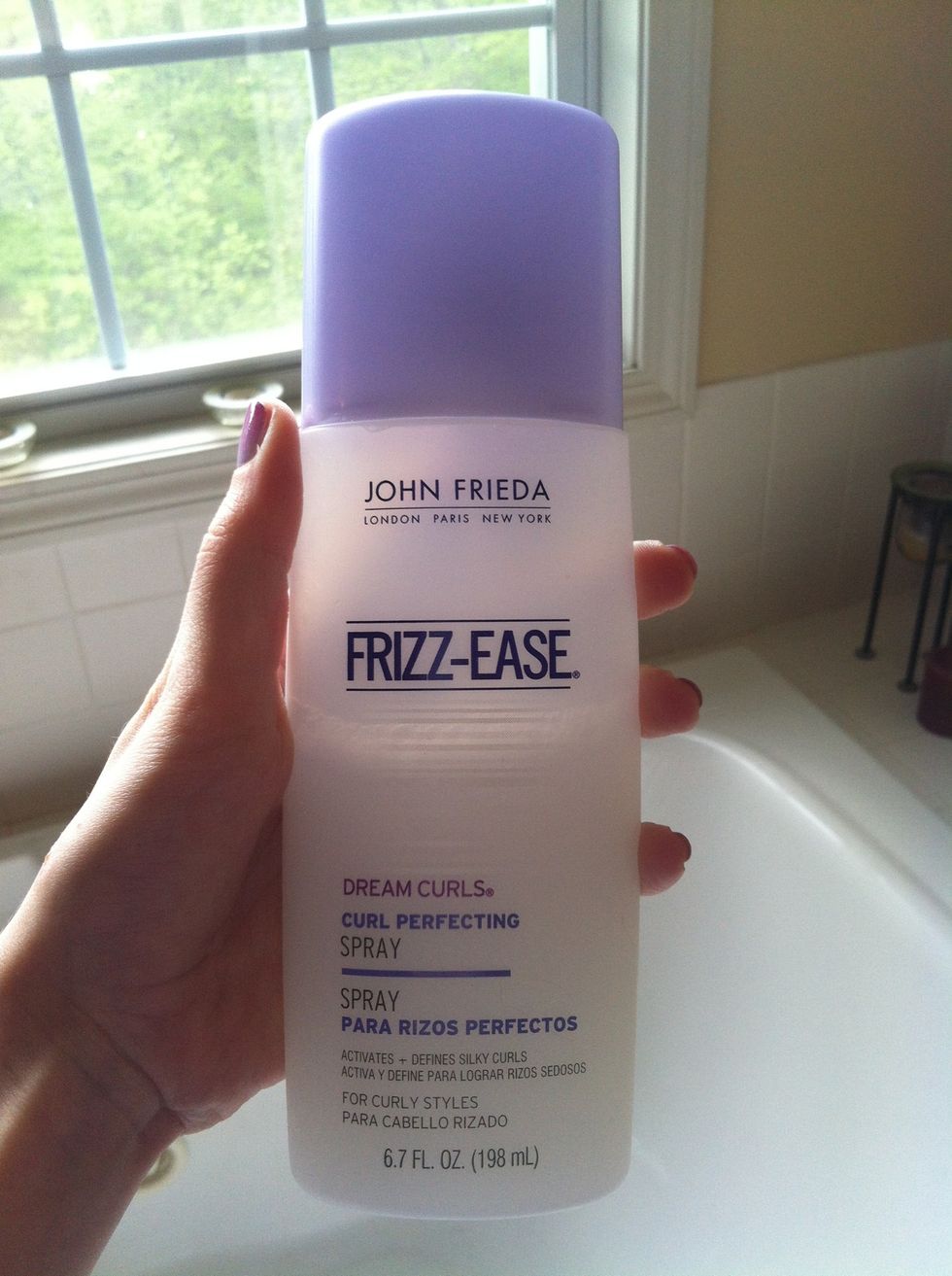 First, I mist my wet hair with a curling spray, so when I wave my hair later I get the most out of it. This is John Frieda Curl Protecting Spray.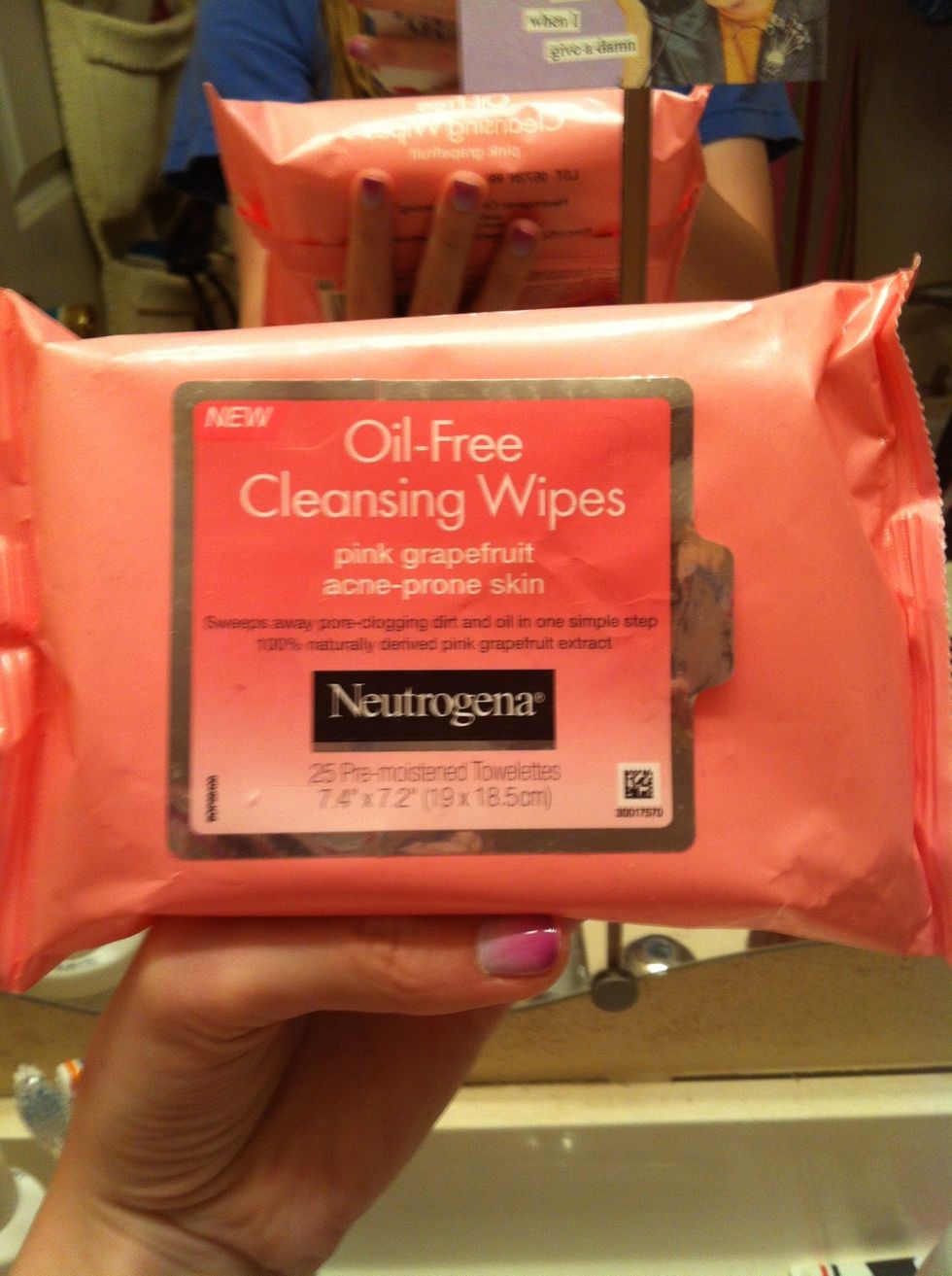 Now on to my skin! First I wipe my whole face with a cleansing wipe. I use Neutrogena Grapefruit Cleansing wipes--they work wonders for me! I've been using these for about 2 years.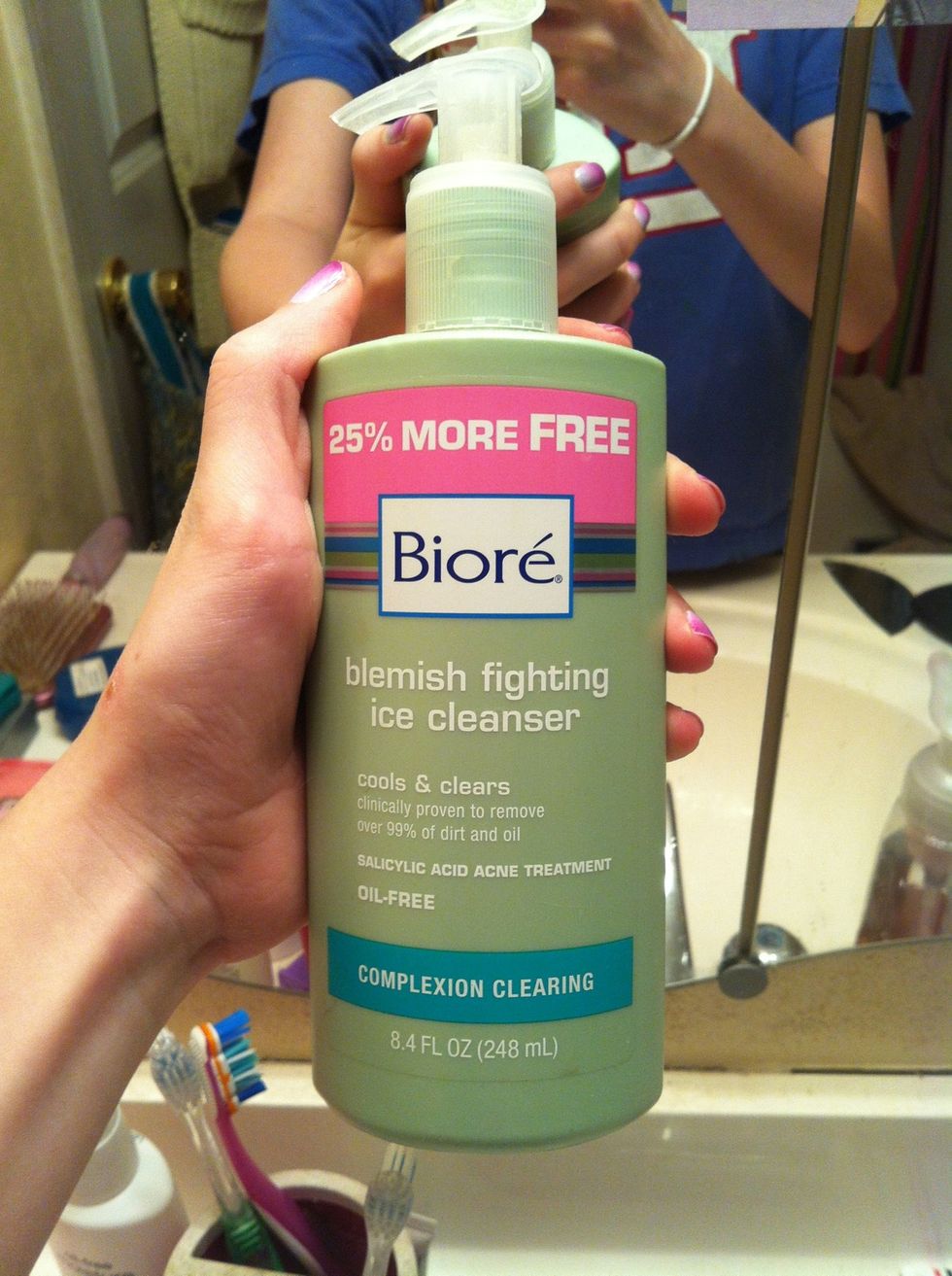 Then I use my Biore Ice Cleanser. This cleanser feels cool on your face and remains like that for about 10 minutes after rinsing it off-I love it! It removes any oil left on my skin.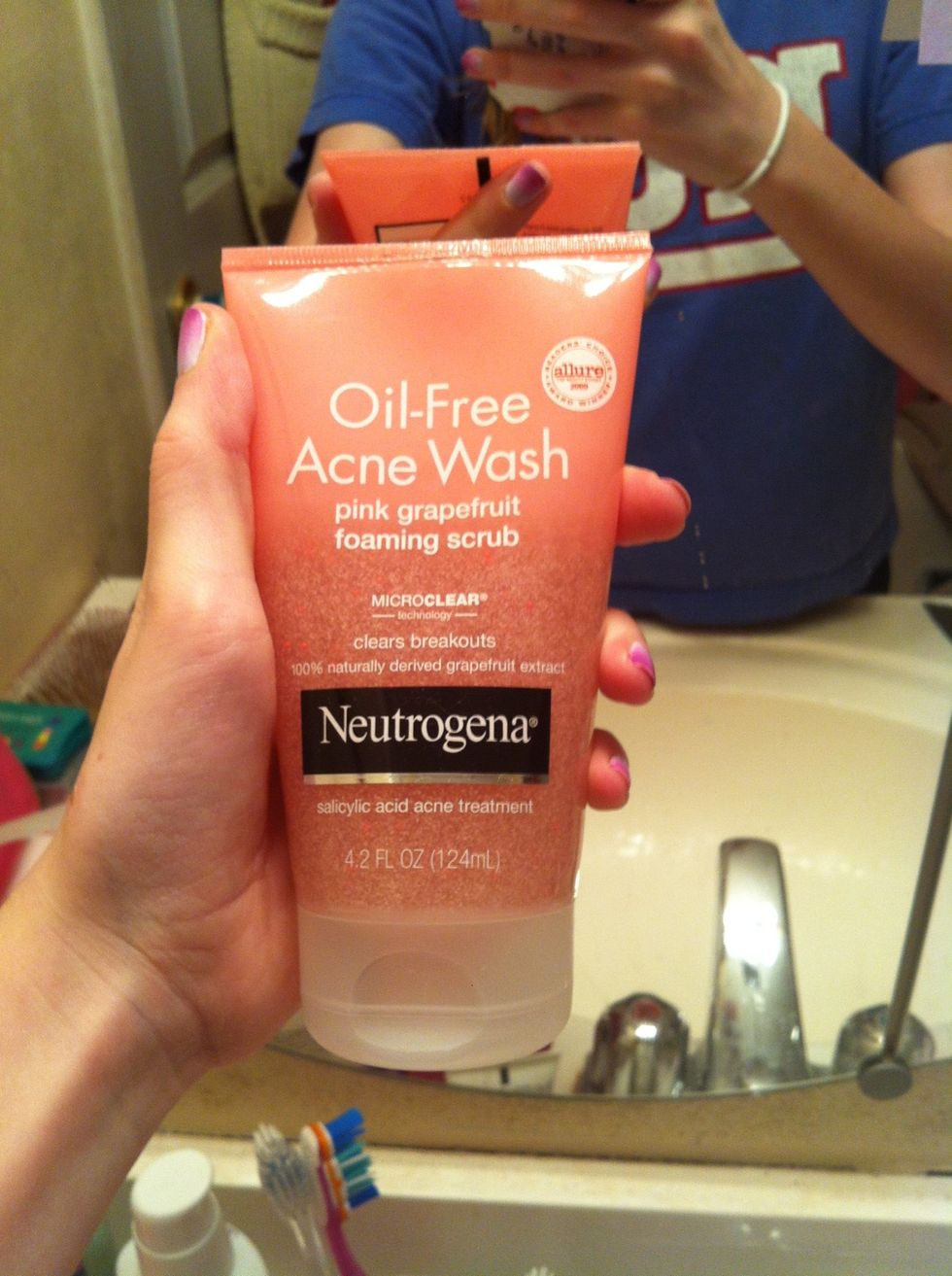 Then I like to use my Neutrogena Grapefruit Scrub, to match my wipes. This is great for my nose especially because I get lots of blackheads there! (I have very oily skin and a troublesome t-zone)!
Lastly I moisturize my skin using this oil-free Nuetrogena moisturizer. (Guess I'm a big Neutrogena fan...!) it is very light and gives my skin a soft feel without adding any extra oils!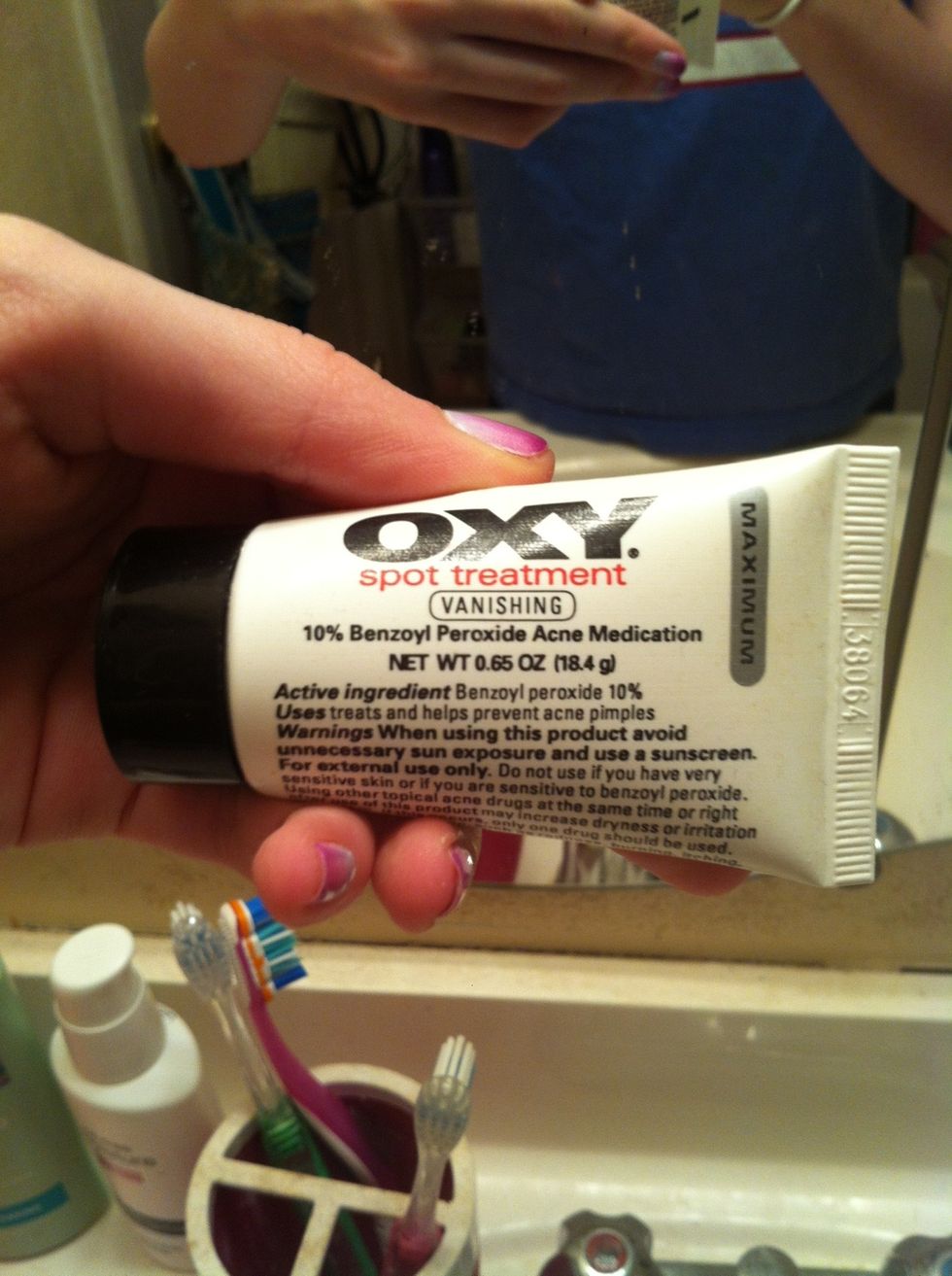 Sometimes I apply Oxy Spot Creme to especially troublesome zits, though I tend to get blackheads more than zits. I highly recommend this for fast treatment!!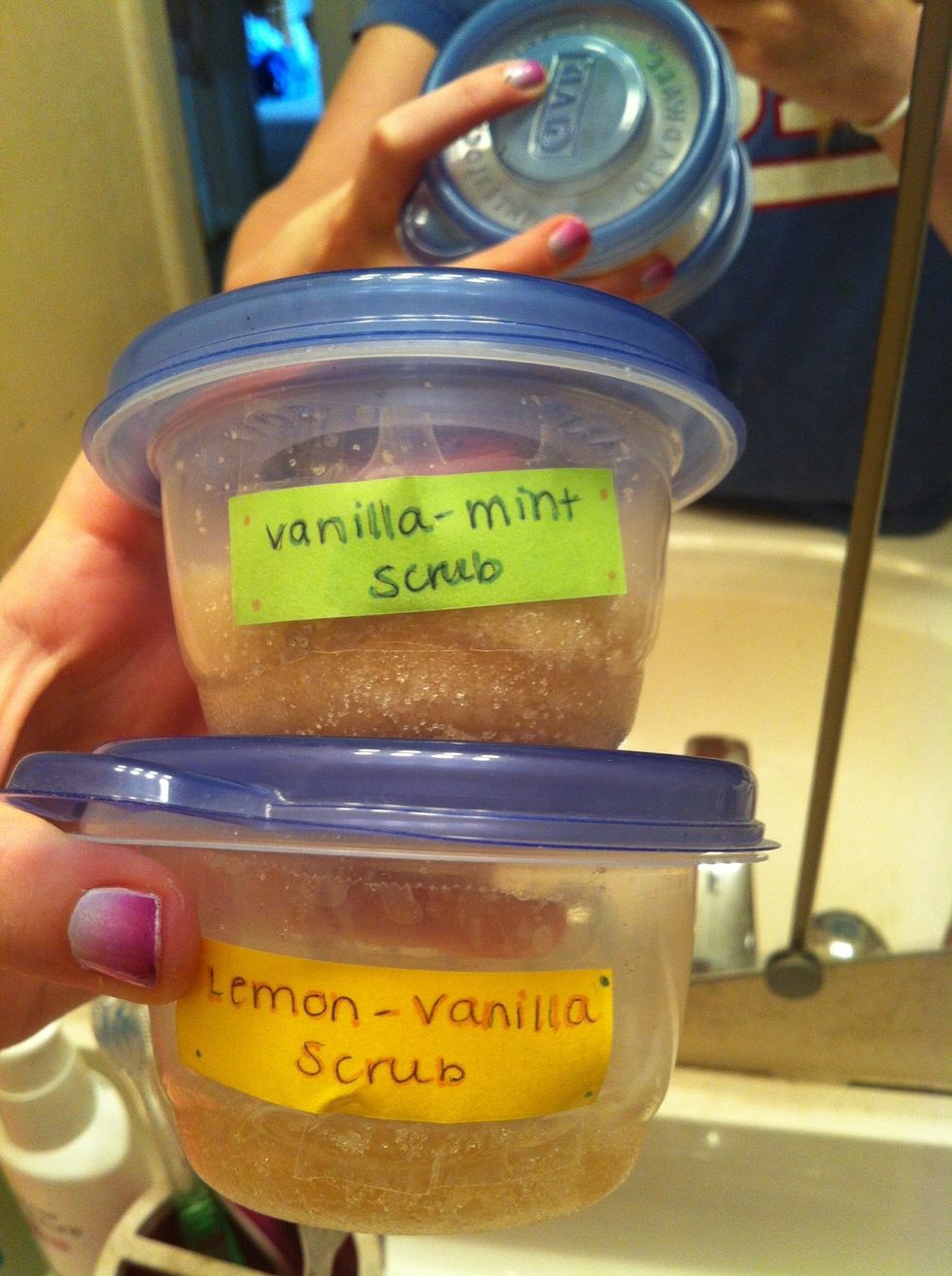 Then I use one of my homemade scrubs on my lips (but they can also be used for feet or hands). I take a small amount and rub it on my lips and lick it off (it's edible!) to leave my lips feeling soft.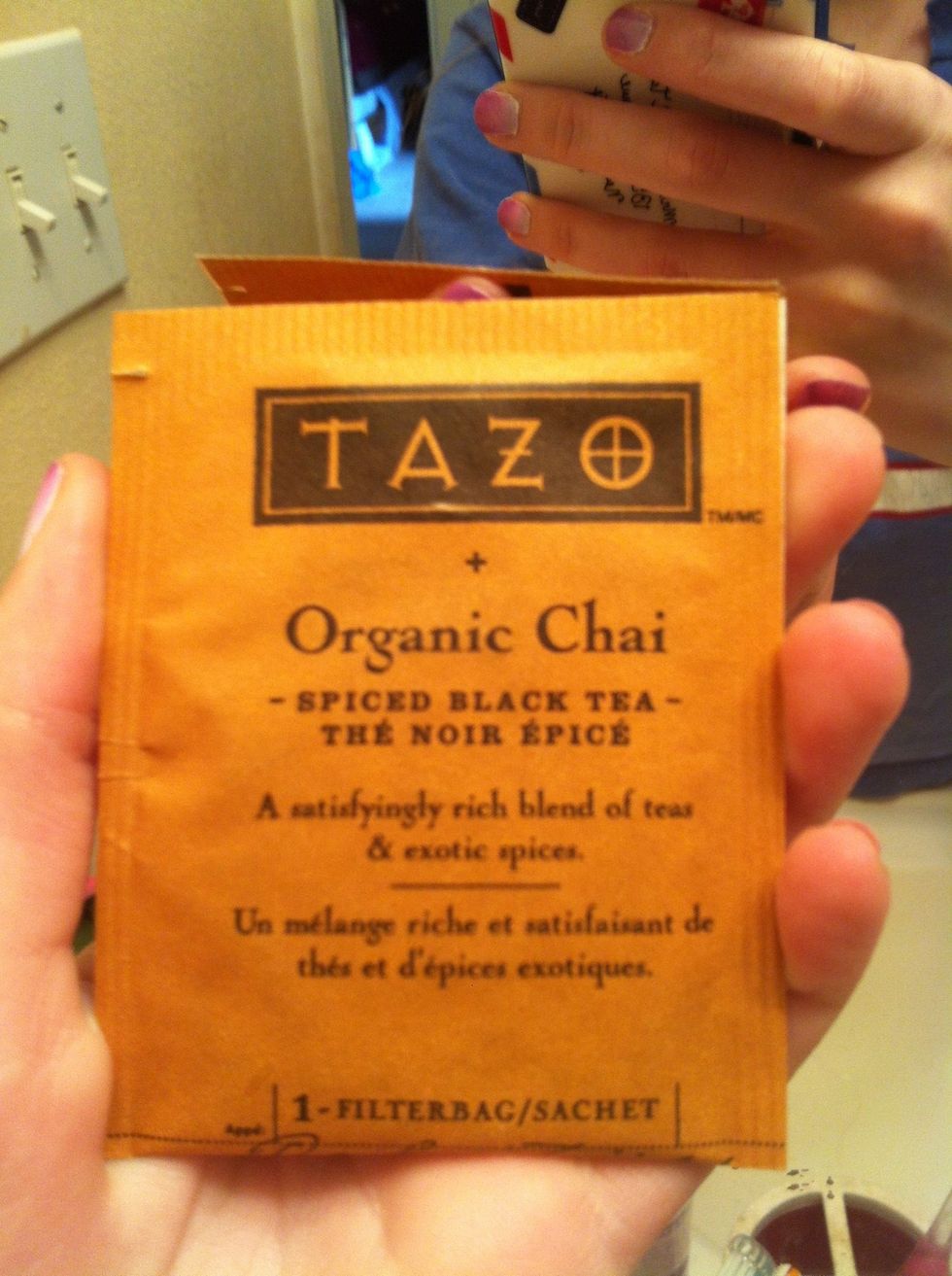 Then I make myself a hot cup of tea :) my current favorite is Tazo's organic Chai Tea. It's delicious!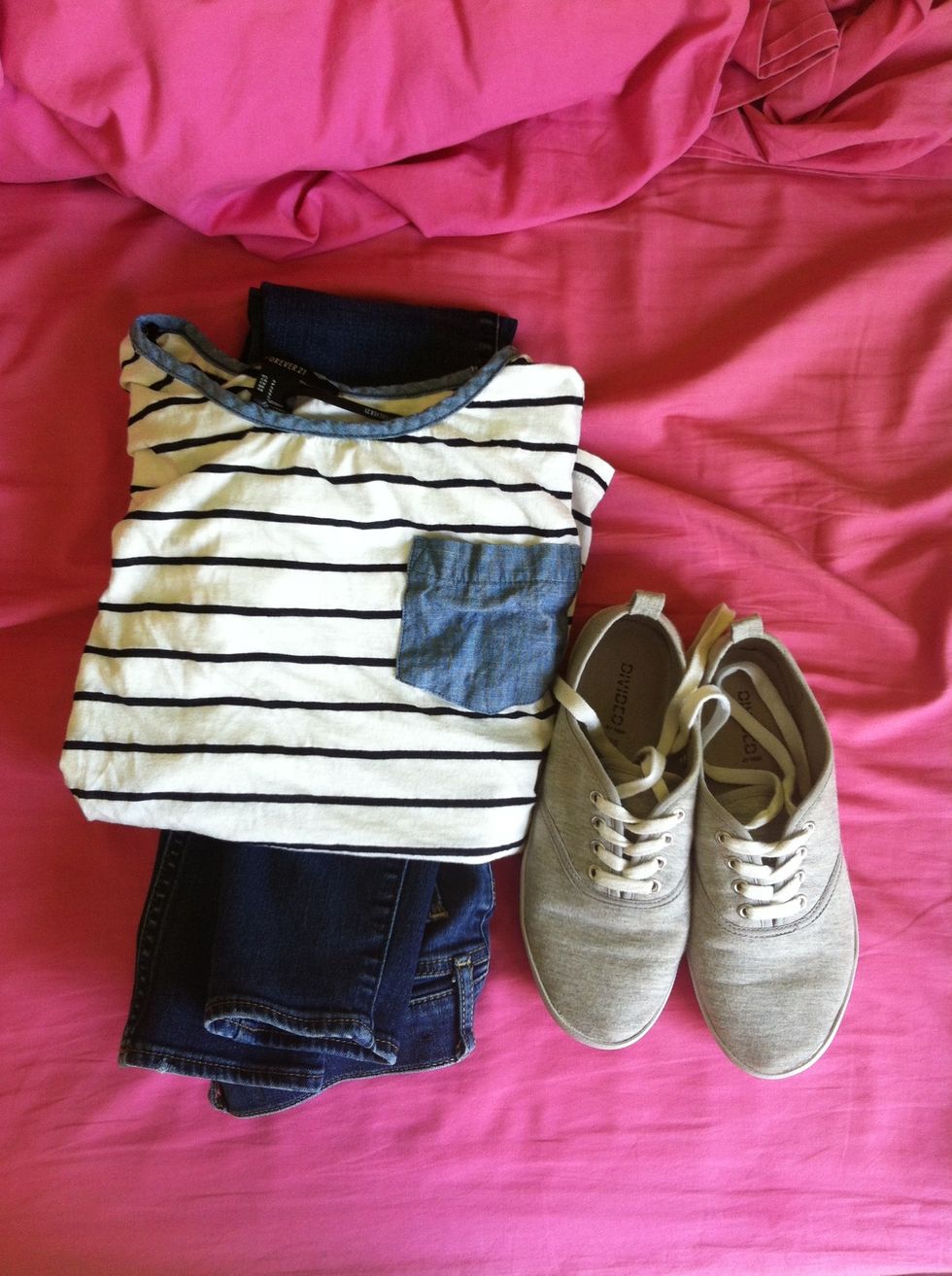 Then I plan my outfit for the next day...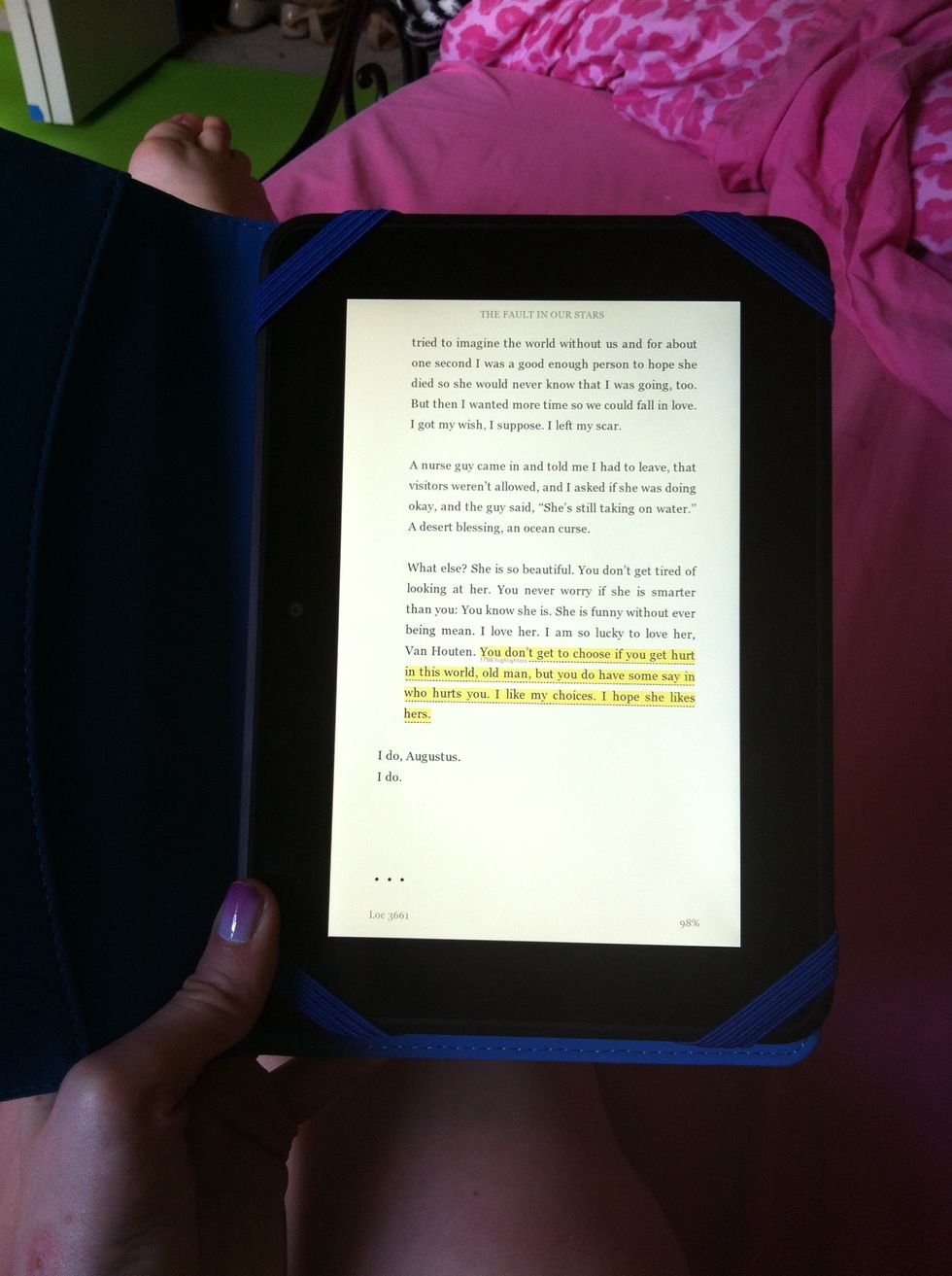 Then I like to read while I sip my tea:) I've already finished The Fault in our Stars by John Green, which I HIGHLY recommend!! So good! Buying Paper Towns (also by Mr. Green the Genius) next!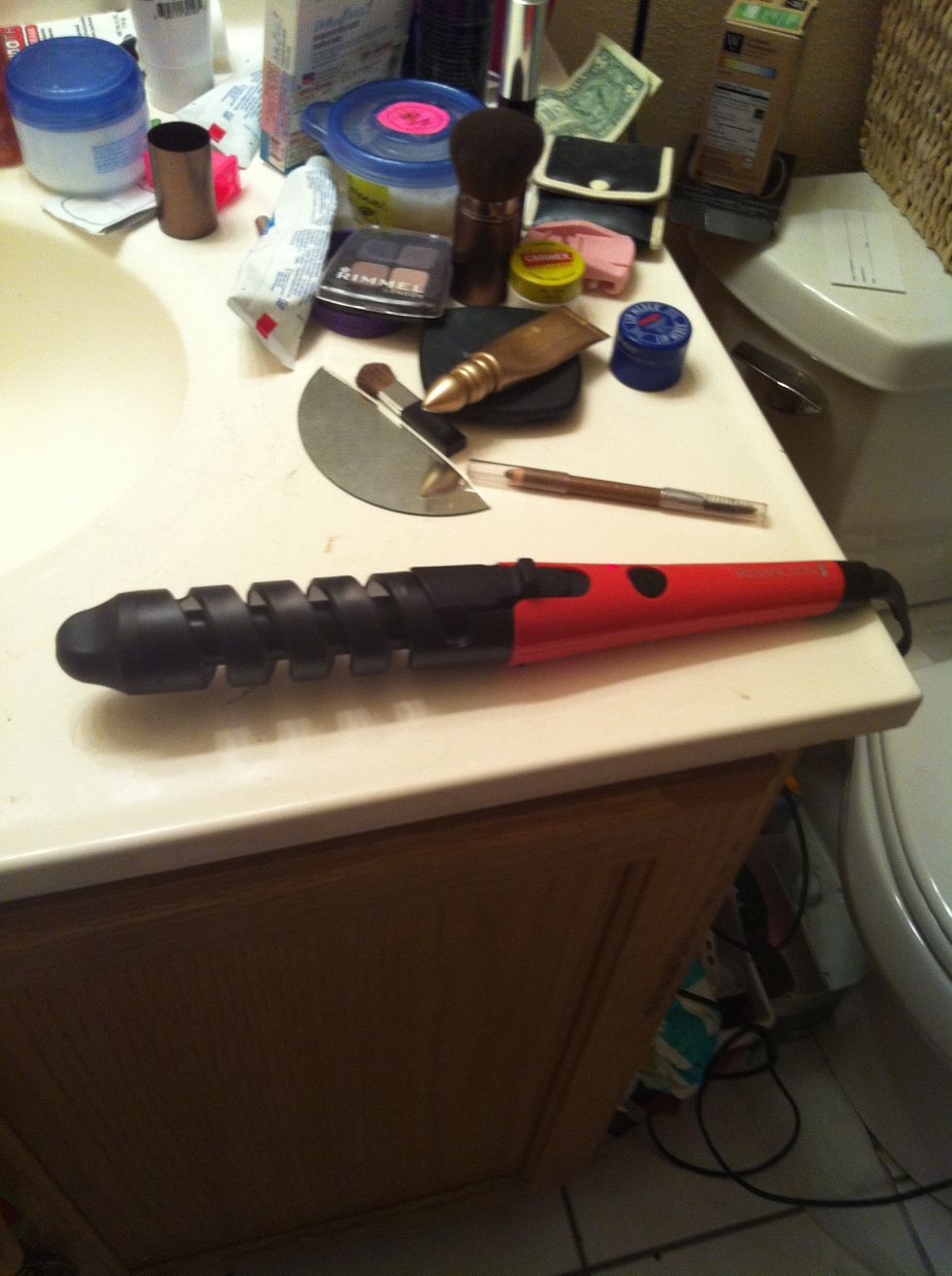 Then I curl my hair, so that when I wake up it is perfectly wavy! This is some Remington curling iron, not sure of the name but it is like a wand, but it has rings to guide your hair! Perfect curls!
That's basically it! Other than brushing my teeth and all that stuff. I hope you enjoyed! If you want any specific instructions on any step leave a comment!
The creator of this guide has not included tools