The last two summers we have spent a week in Croatia and on the first trip we fell in love with the dish mussels Buzzara style: mussels in spicy tomato sauce. Now we tried it at home with great result
833
1 kg (1000 g) mussels is food enough for 2 people unless you serve it with pasta or as a side dish. The sauce is however made for 4 people.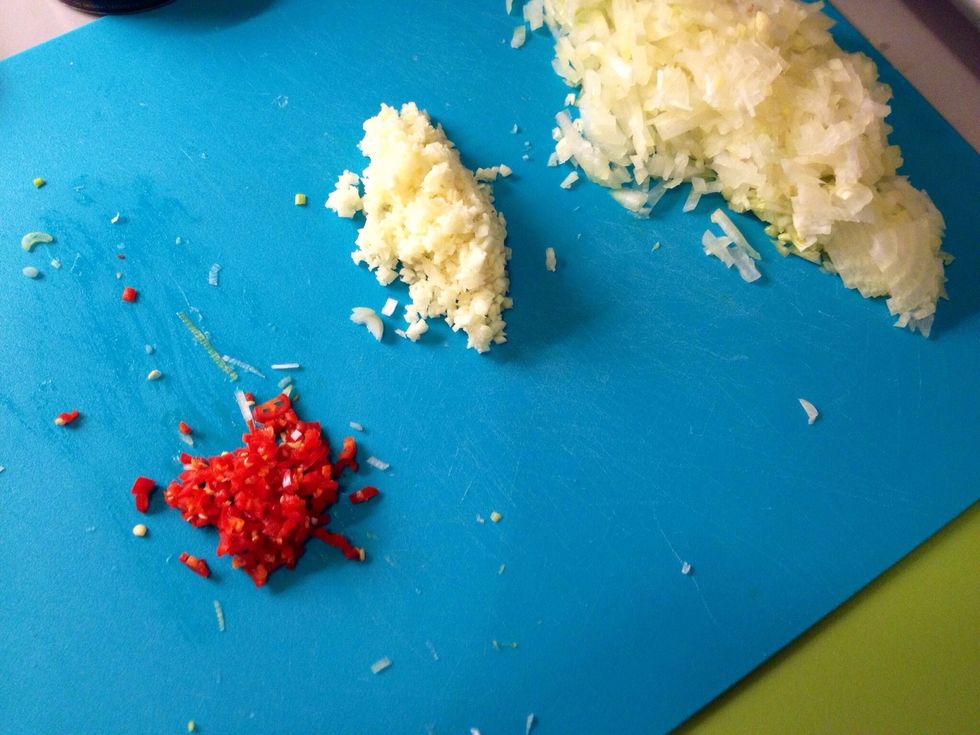 Finely chop chili, garlic and onion.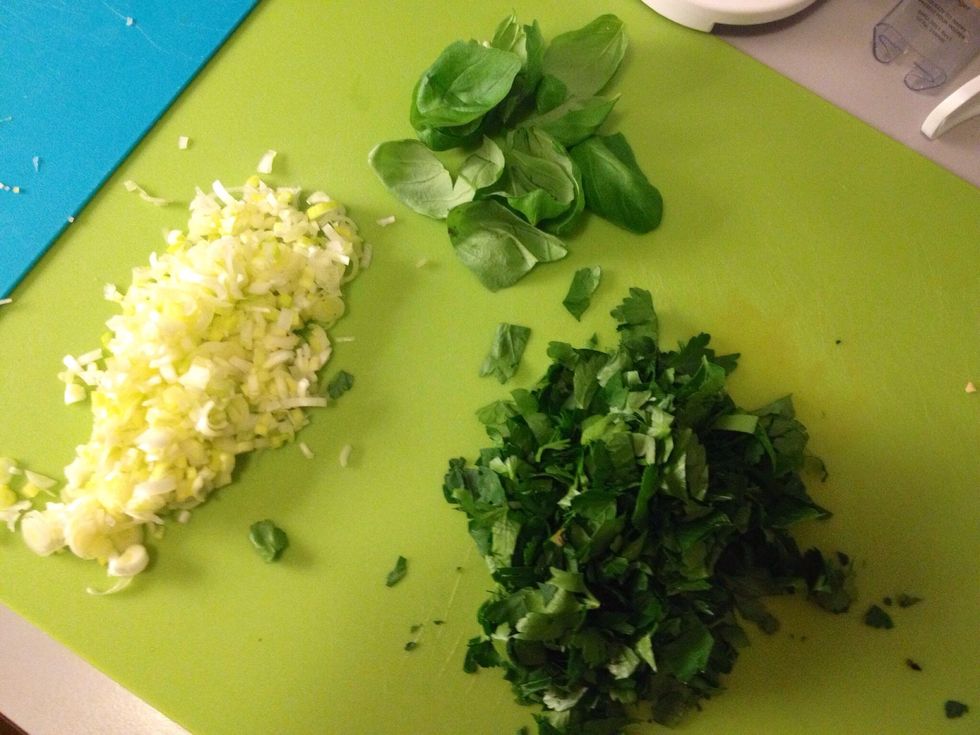 Also chop spring onions and flat parsley.
Tear apart 2 slices of white bread.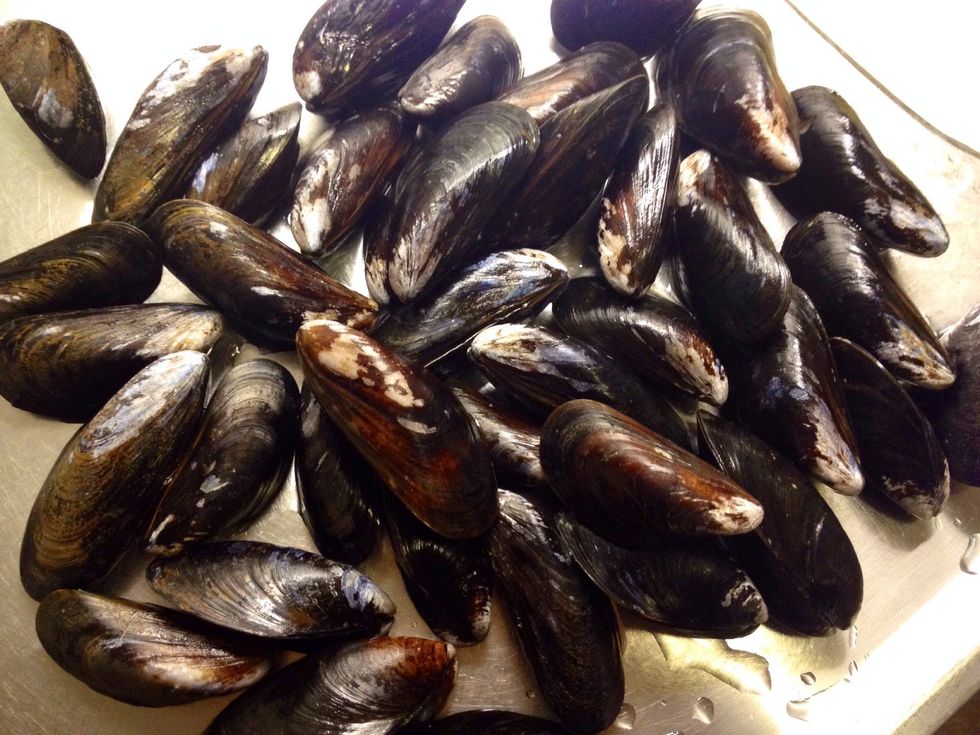 Clean the mussels according to the instructions; use a brush to remove dirt etc from the shells. Throw away any mussels not closing the shell while tapping them.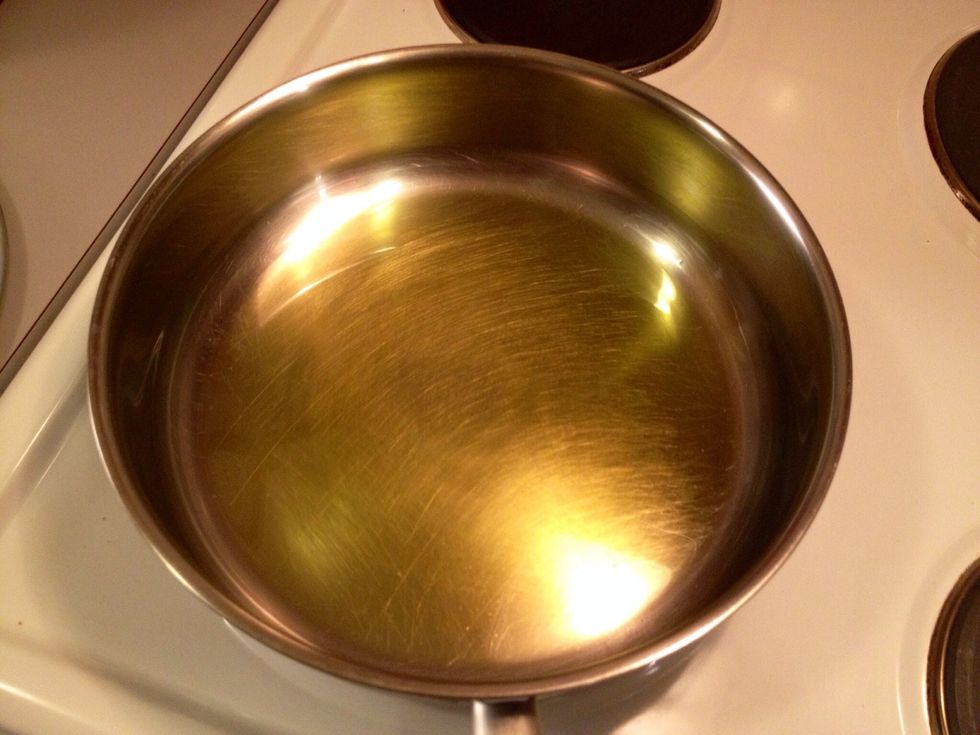 Heat up the olive oil.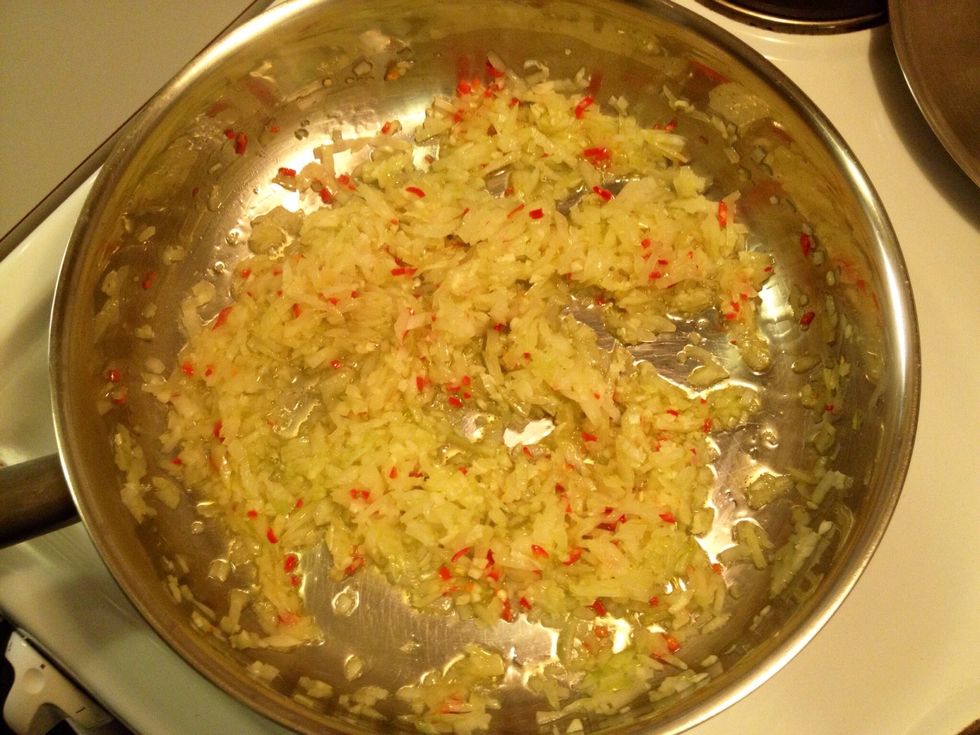 Heat up onions, garlic and chili. Let the onions become "shiny".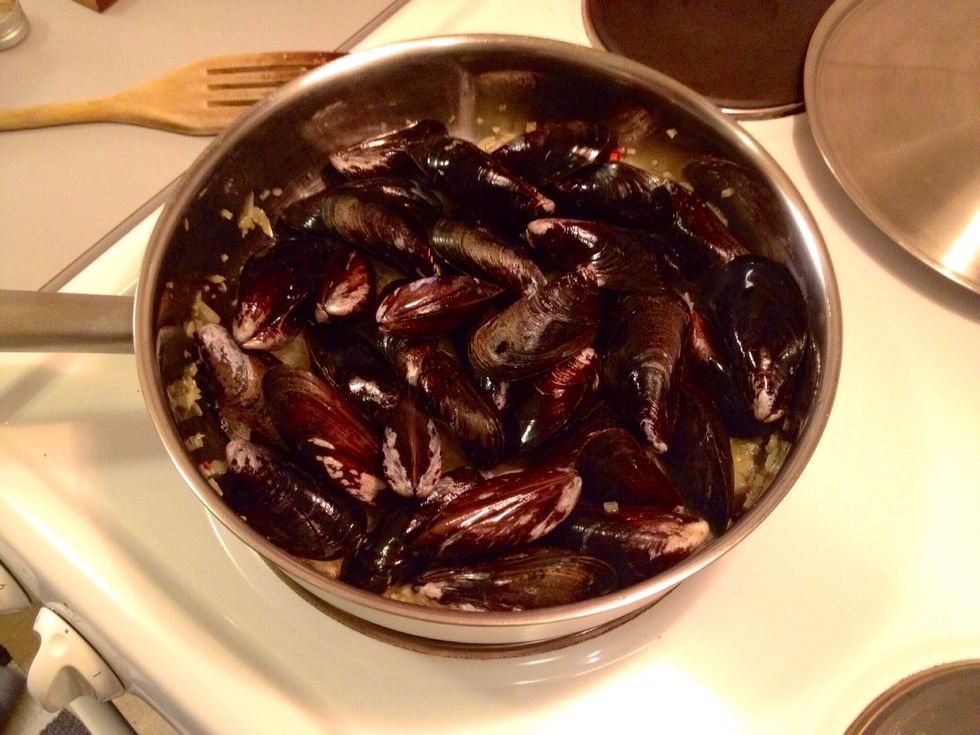 Add the mussels.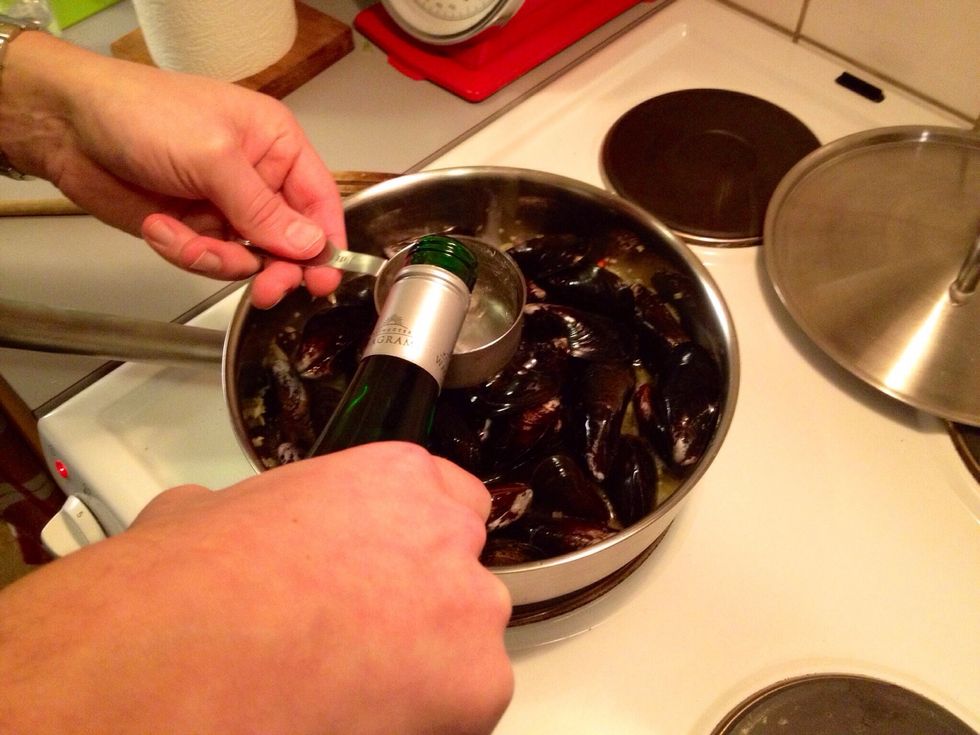 Add the wine.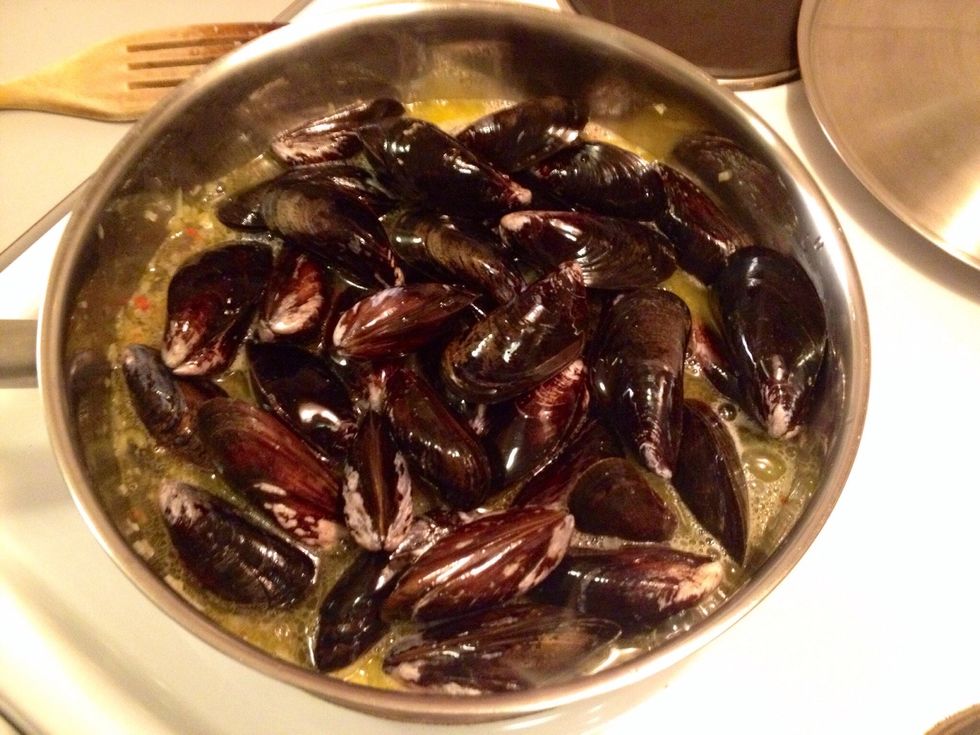 Try to even out the mussels in the pan.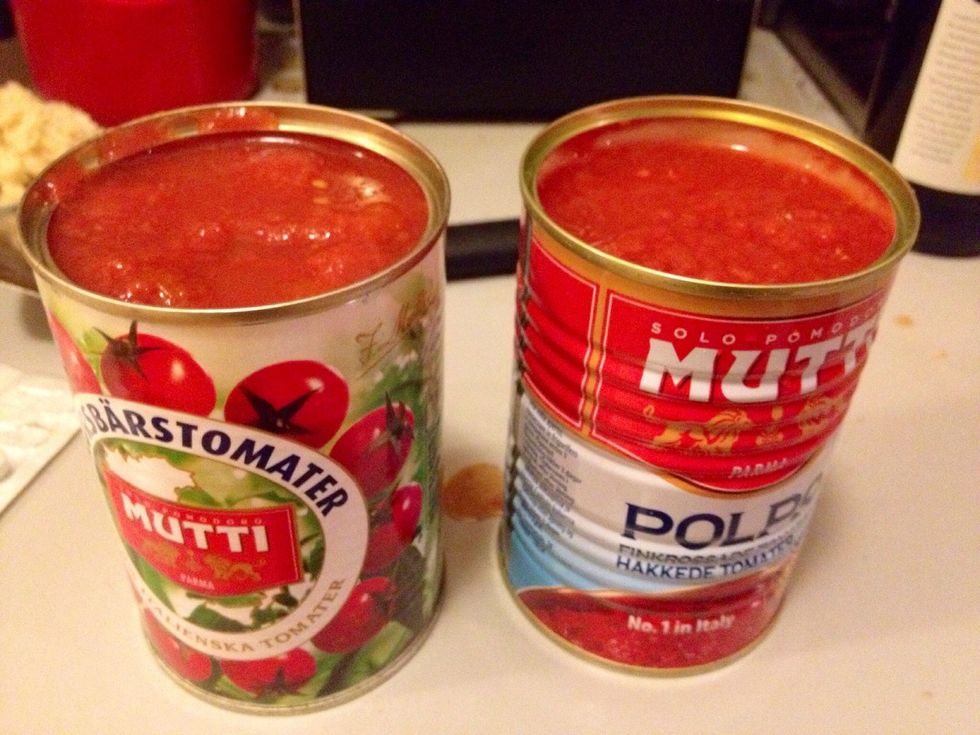 Add the canned tomatoes, we used both chopped (canned) tomatoes and plum tomatoes (about 50/50 of each).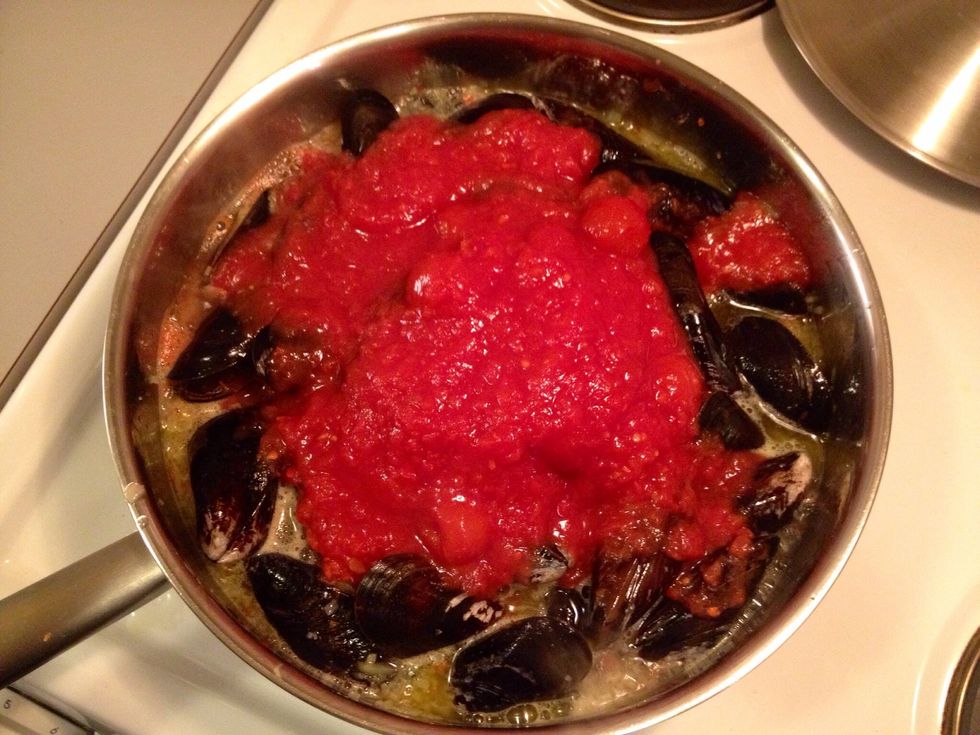 Gently stir so that all the mussels come in contact with the tomatoes.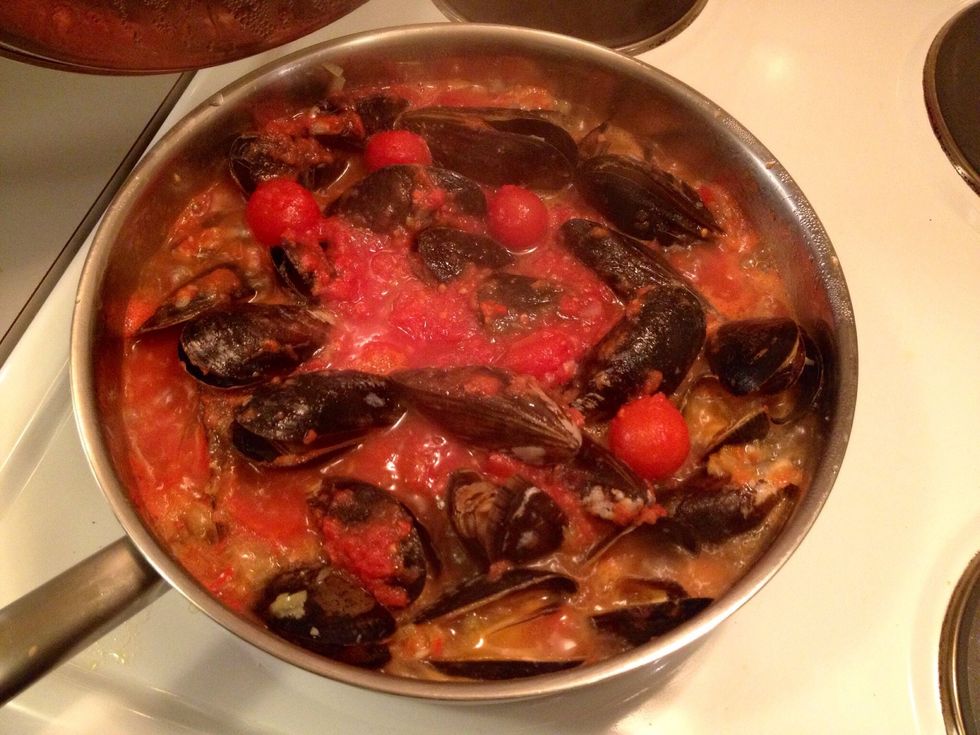 Like so.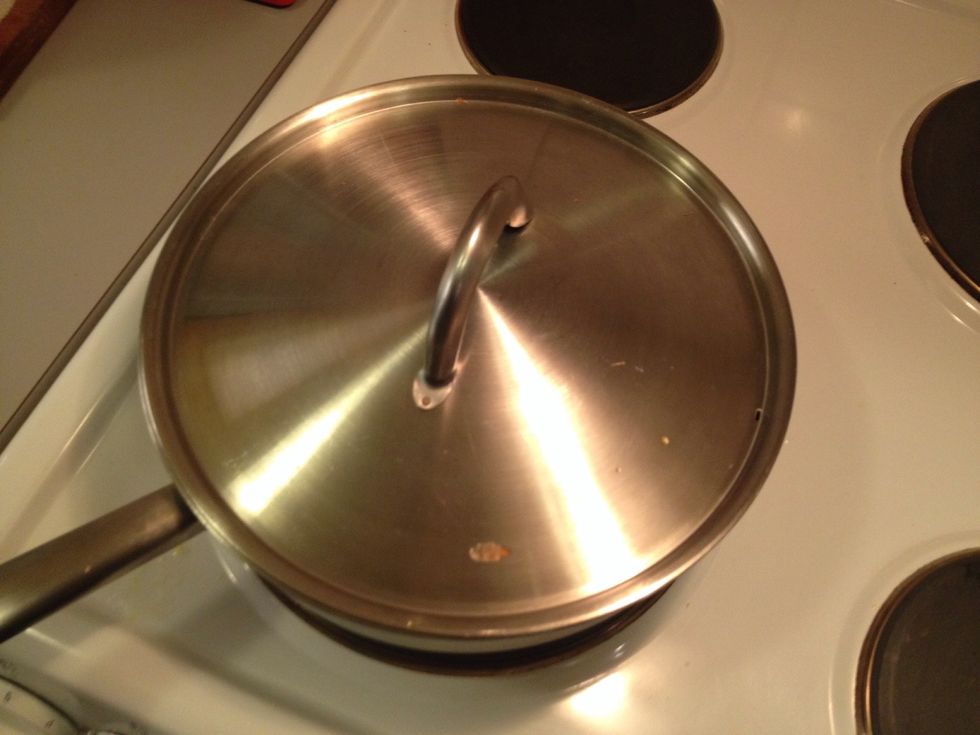 Put a lid on and boil for 5-7 minutes (depending on the size if the mussels). At this stage, discard the mussels that aren't open.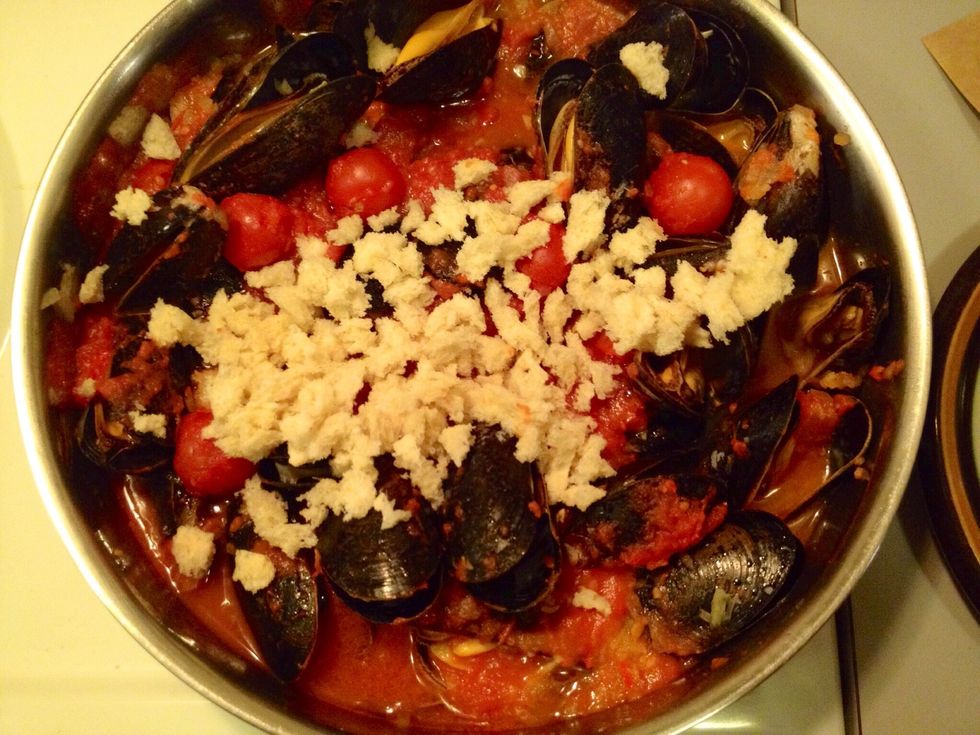 After 5-7 minutes add the teared bread..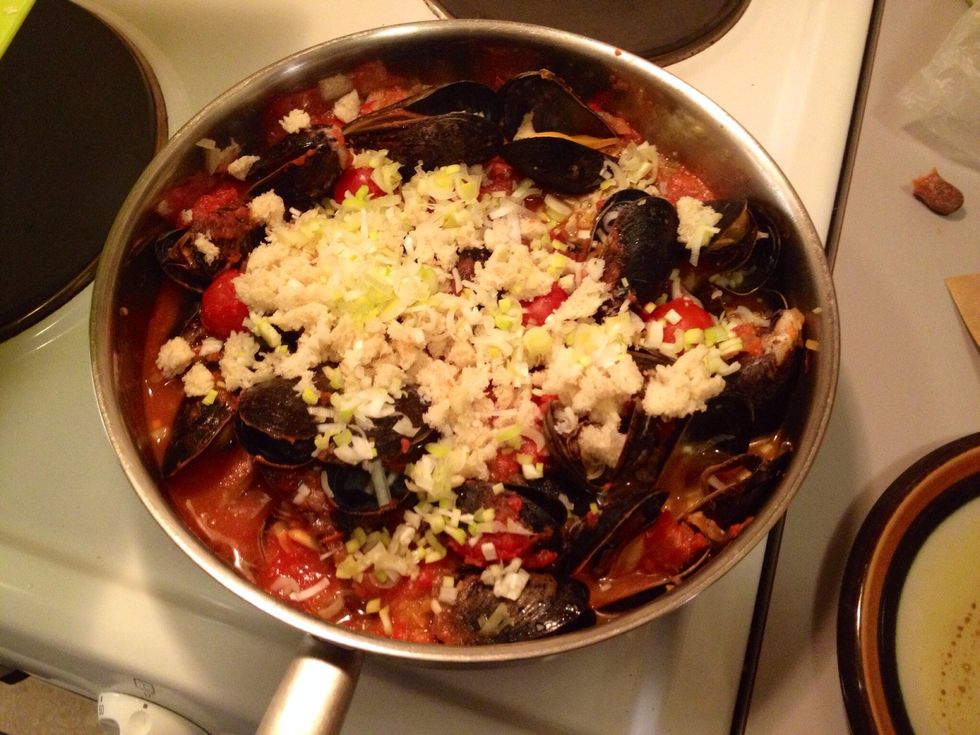 ..the spring onion..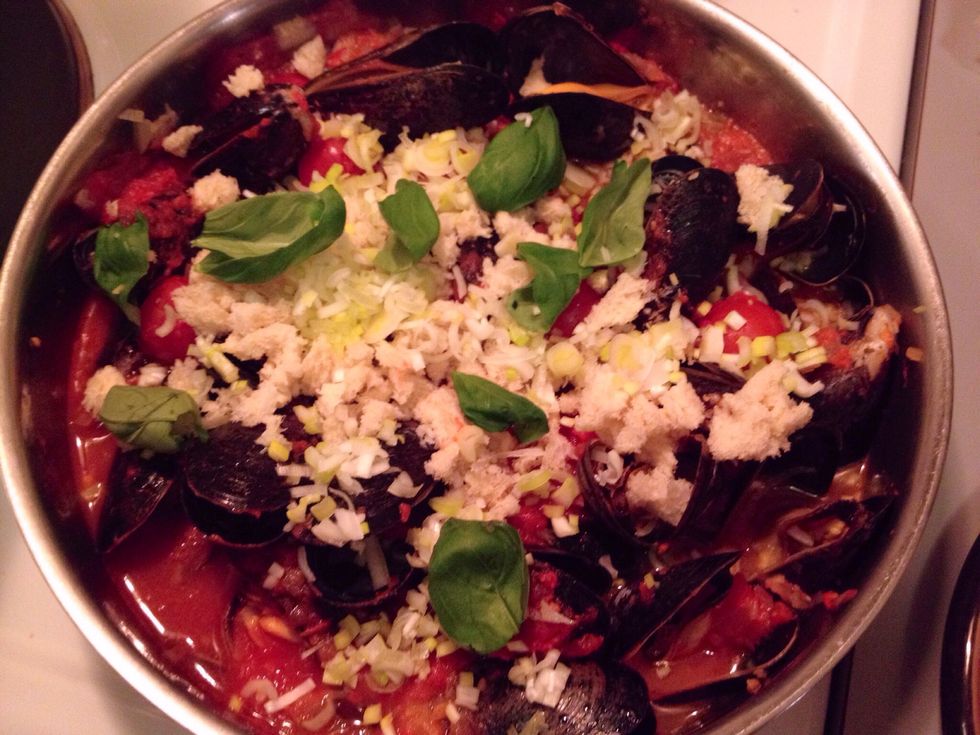 ..the basil leaves (as they are)...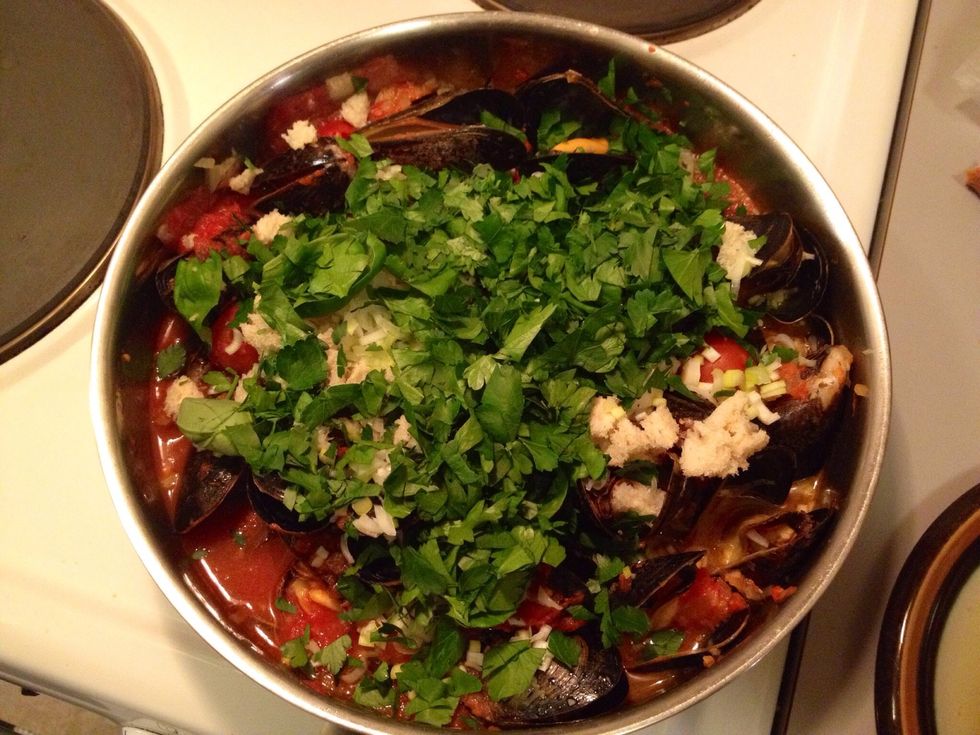 ..as well as the chopped flat parsley.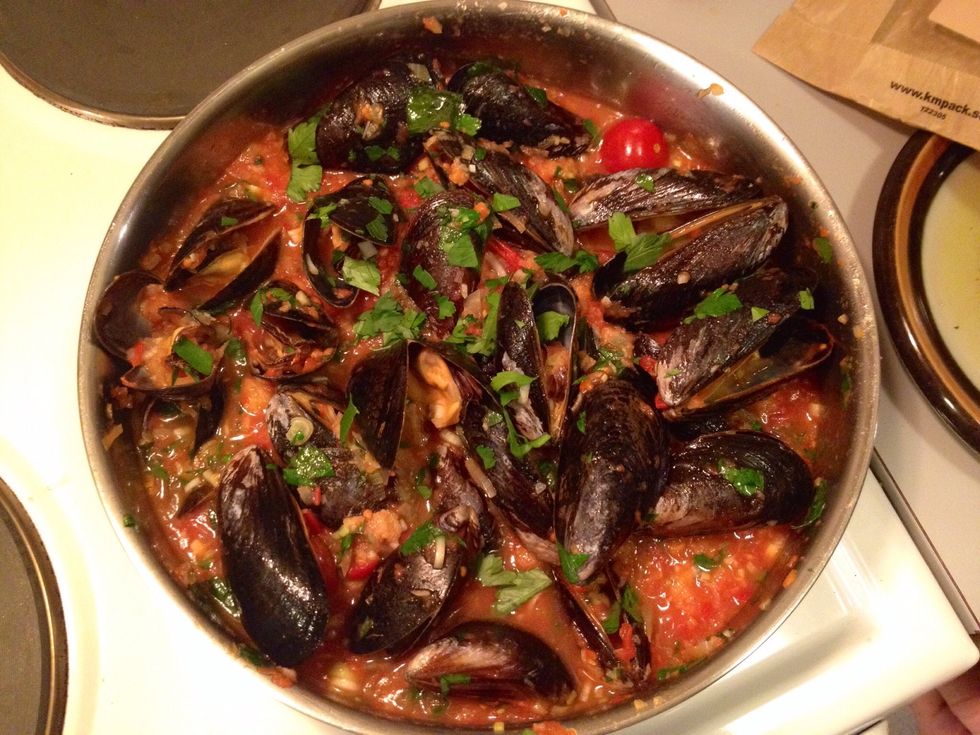 Stir, then add salt and black pepper.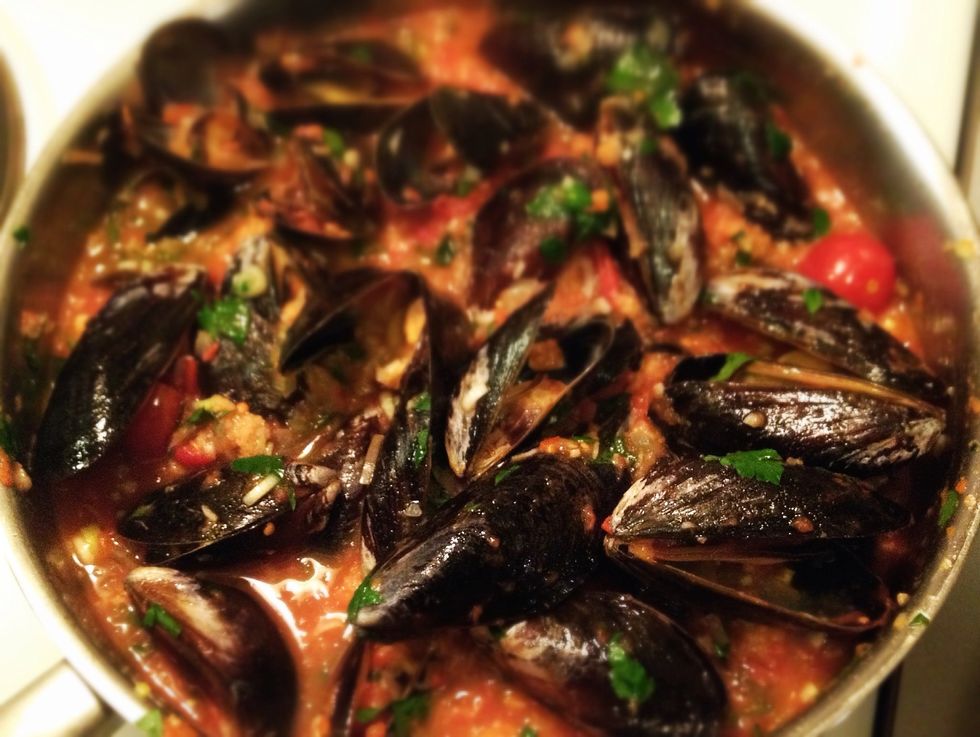 It smells wonderful in the apartment, yummy!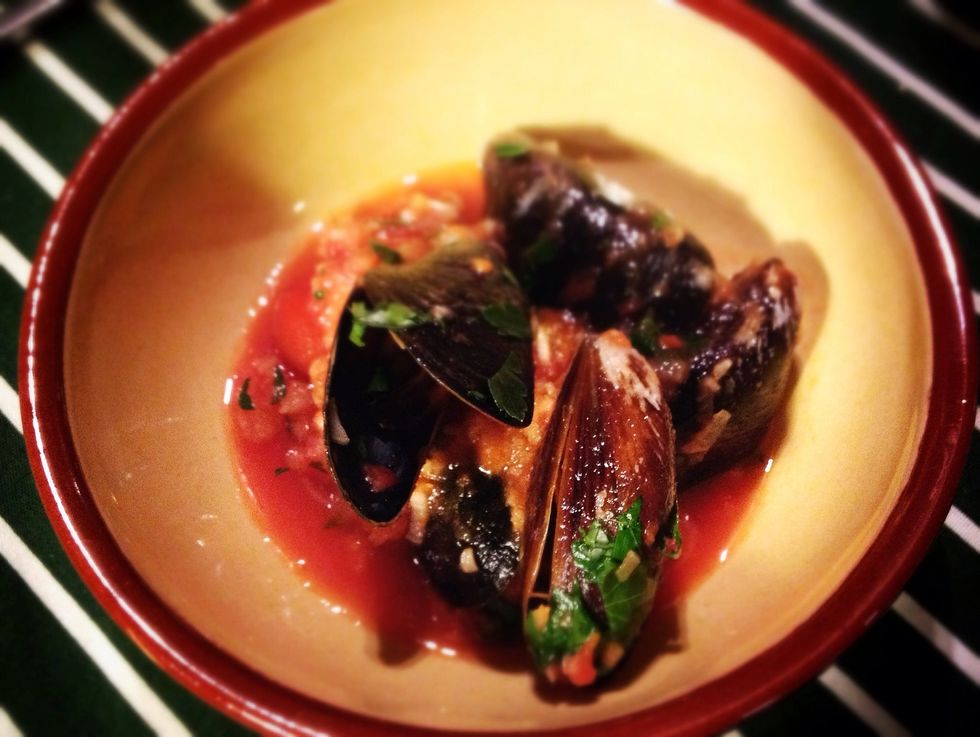 Serve as it is, or with bread, and a glass of your favorite wine.
1.0kg Mussels
1.0 Onion
4.0 Spring onions
4.0 Garlic cloves
1/2 Chili
10.0 Basil leaves
Flat parsley (a handfull)
2.0 Slices white bread (crumbled)
400.0g Canned tomatoes
200.0ml White (dry) wine
Salt & pepper
Bread
50.0ml Olive oil
Karin Siöö
Lives in Sweden. Gets inspiration from trips, blogs & international students I meet at work.