How to mummy throne, halloween inspiration with milagros
Mummy Throne, Halloween Inspiration With Milagros
16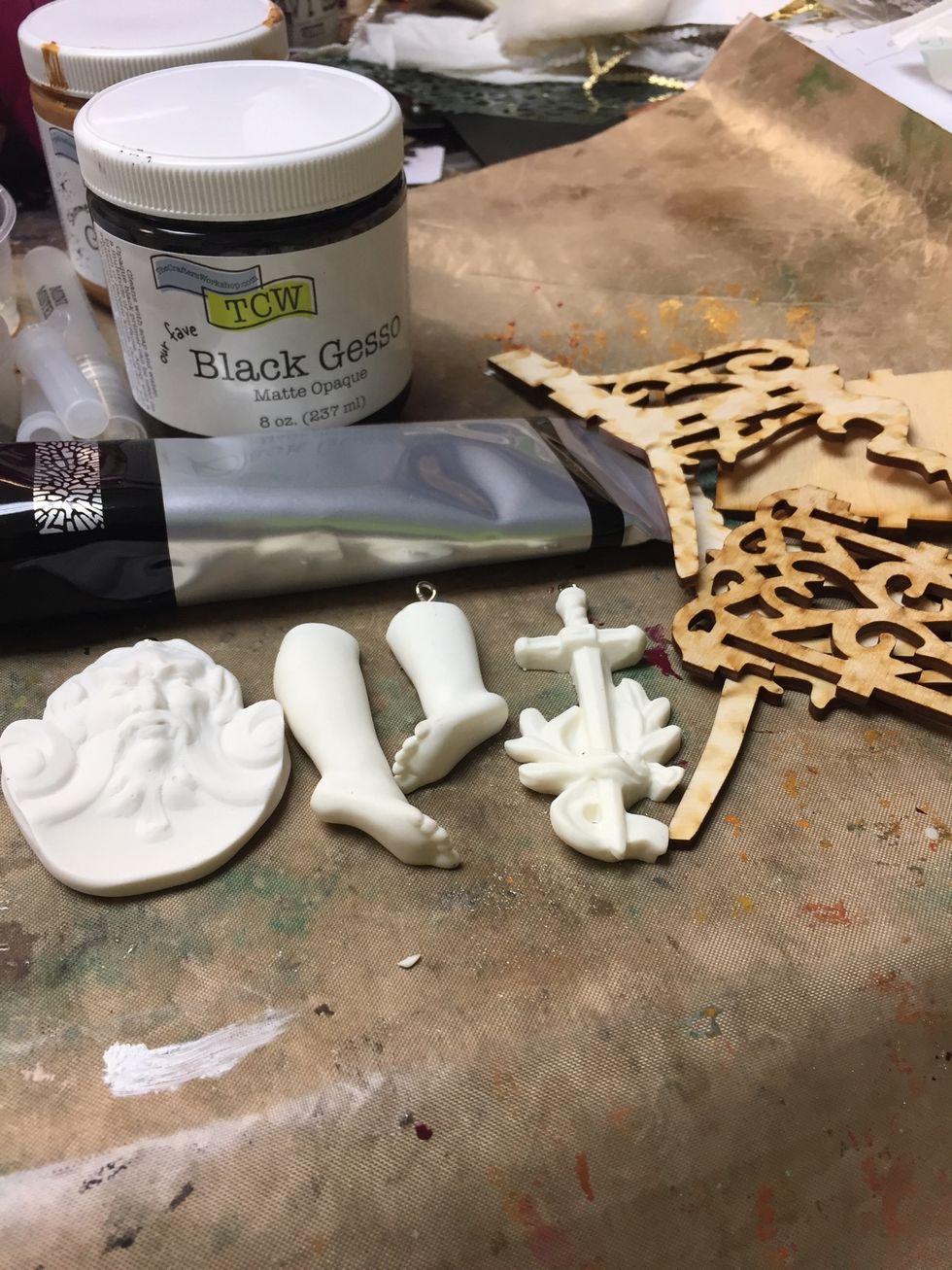 Gather your supplies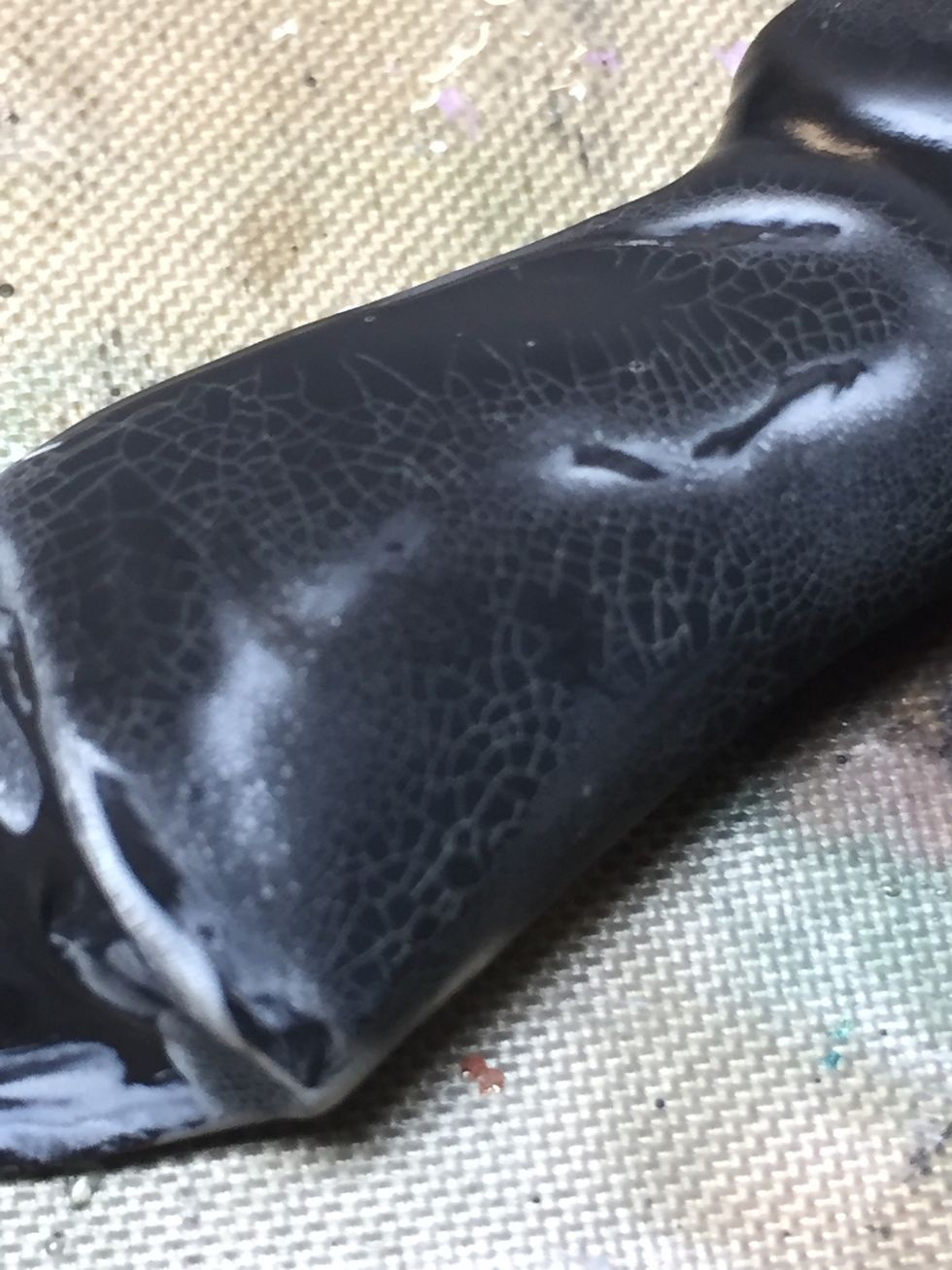 Prep your Relics with black gesso and add a thick layer of kroma crackle on top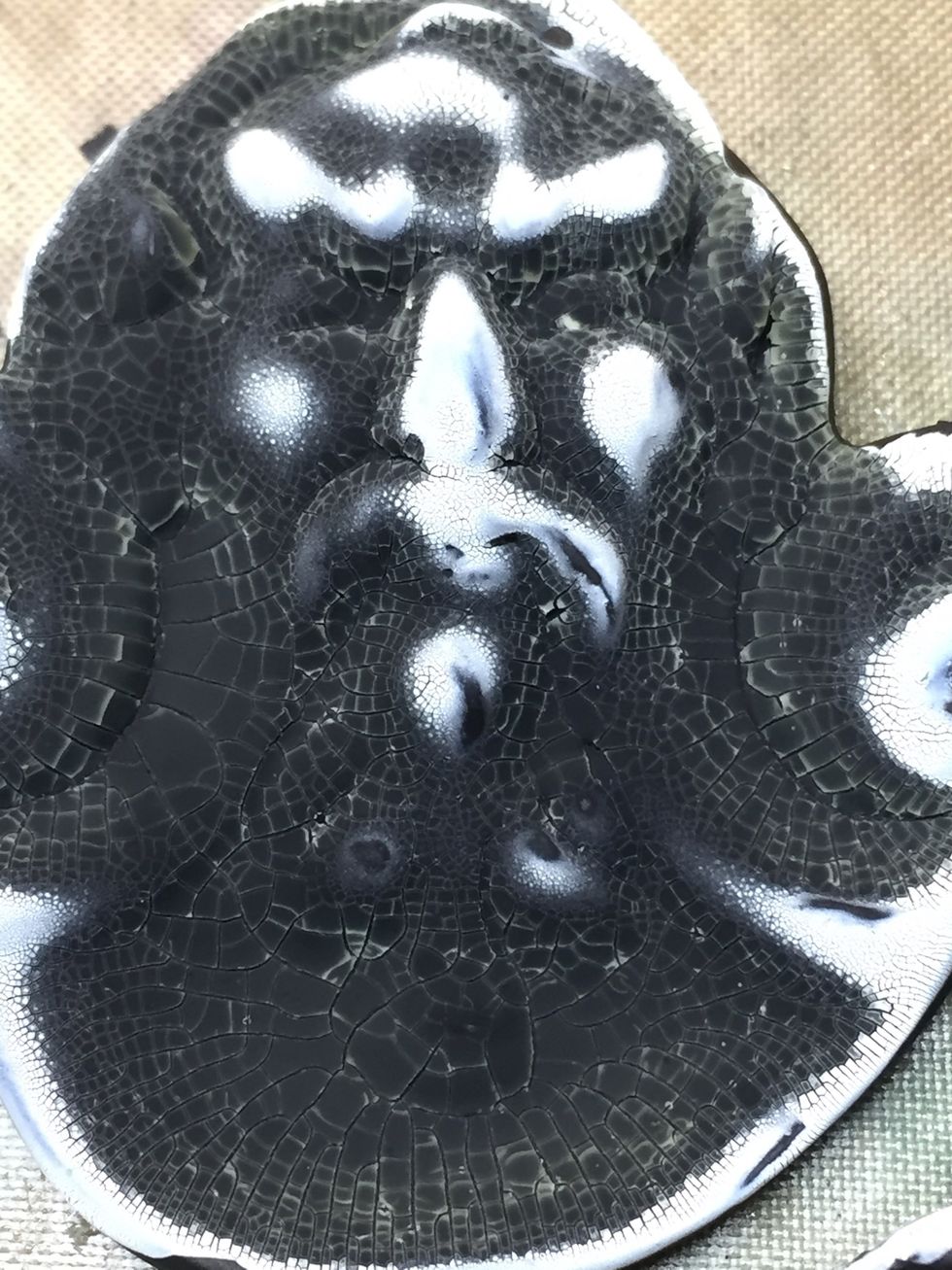 24 hours after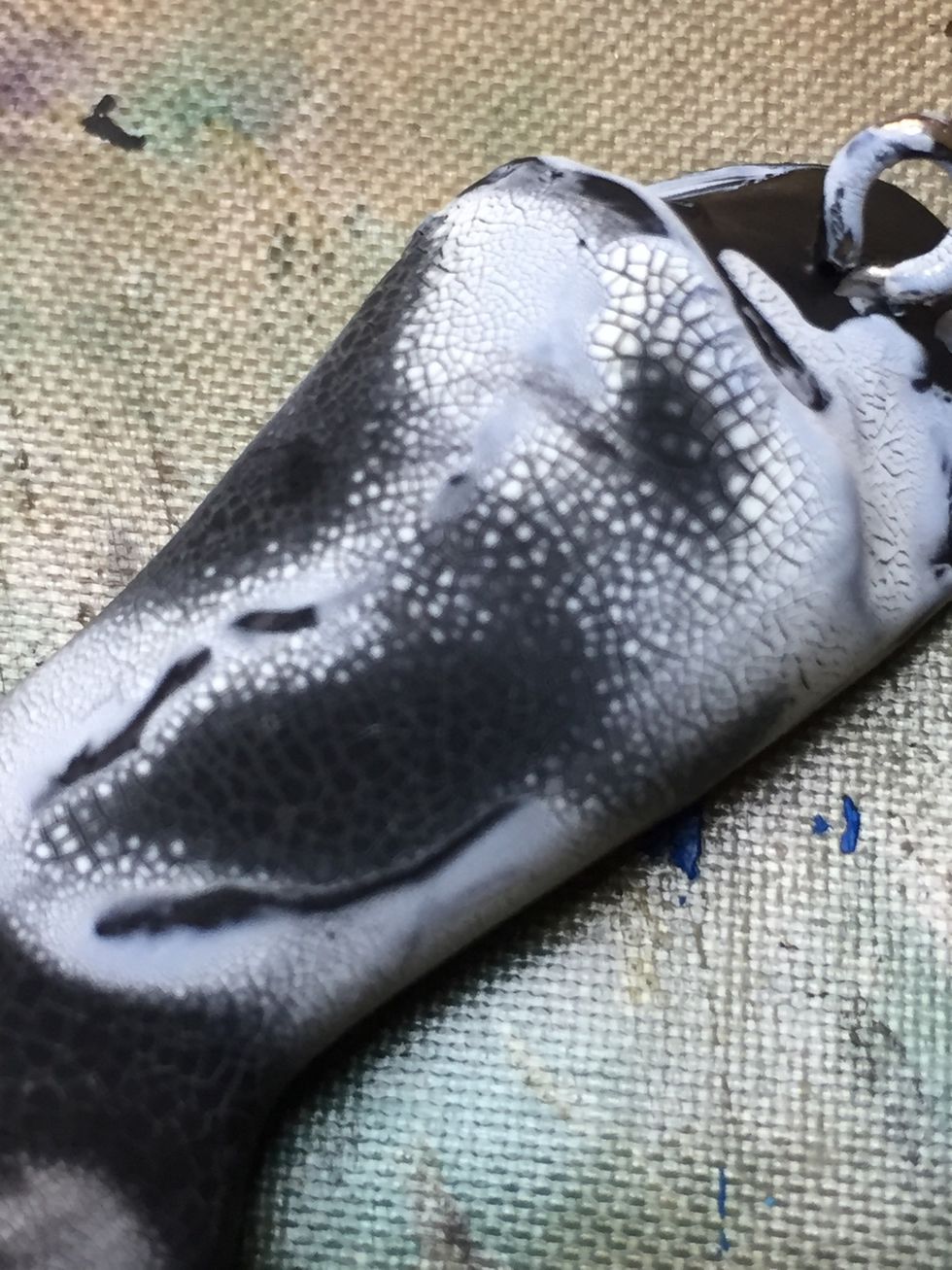 24 hours after the kroma crackle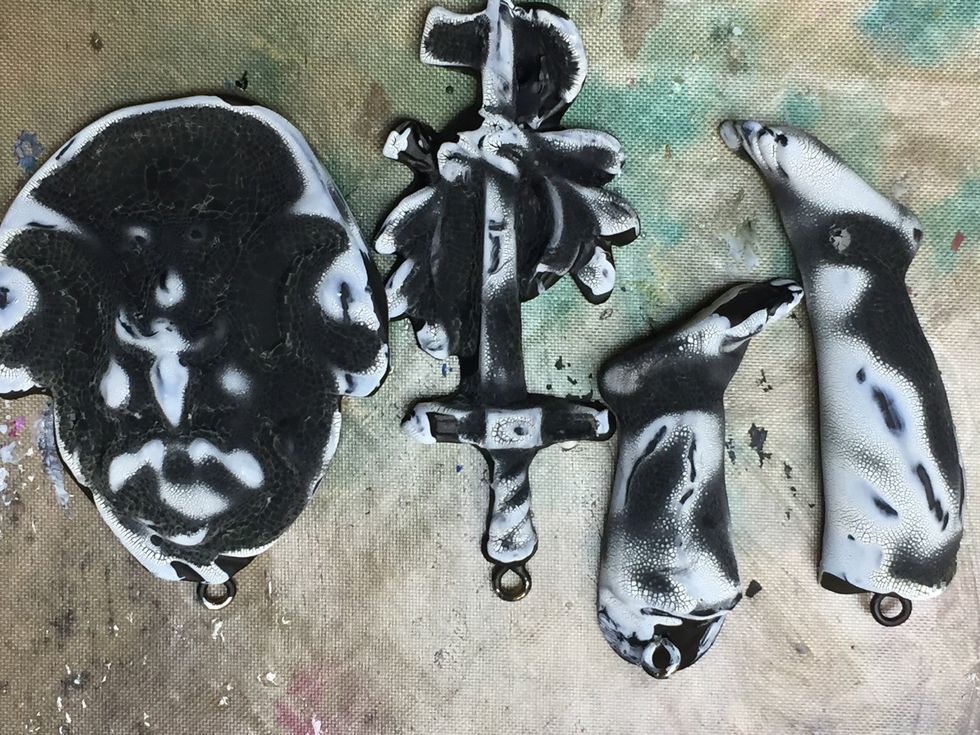 24 hours after The kroma crackle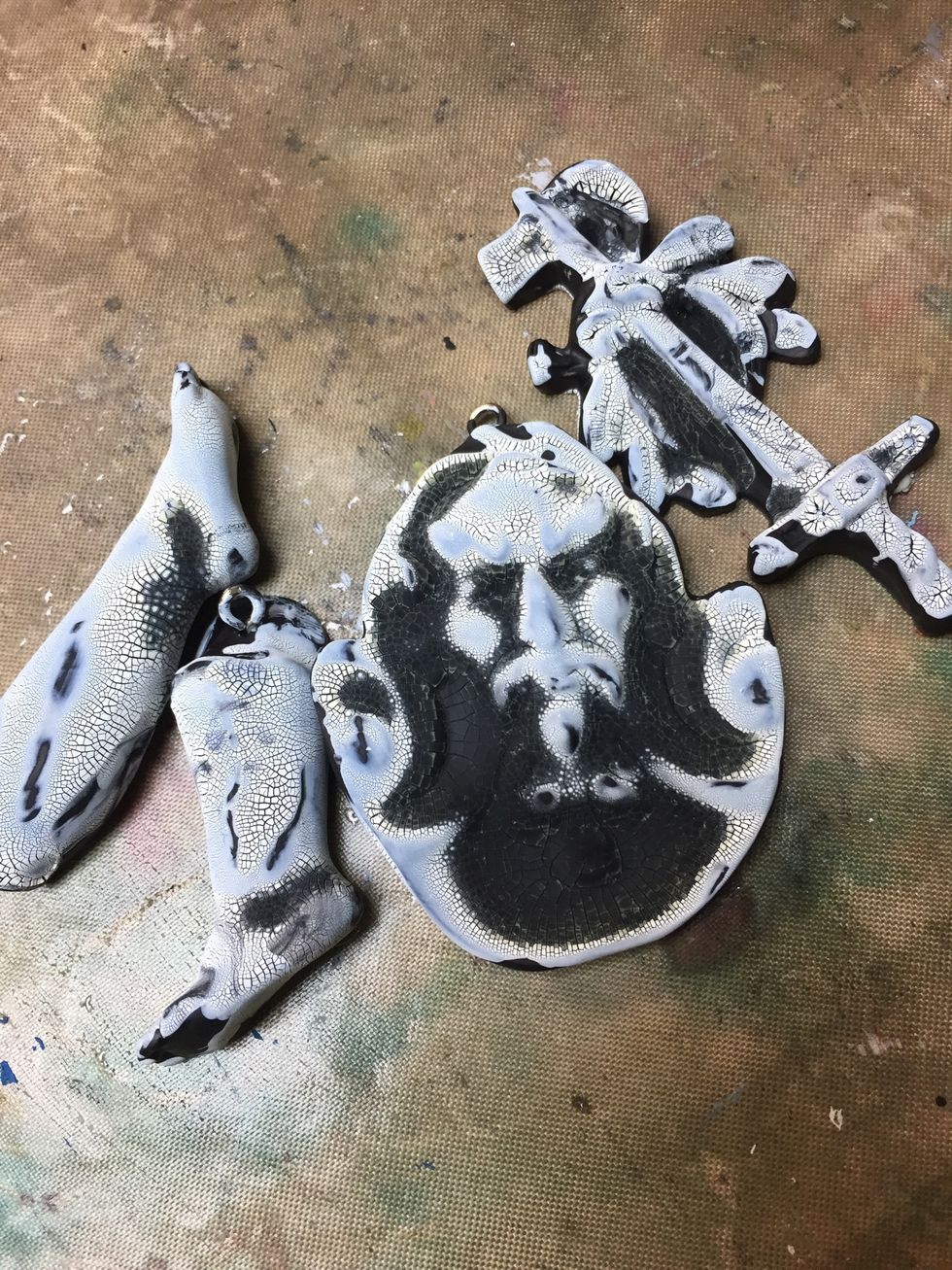 48 hours after the kroma crackle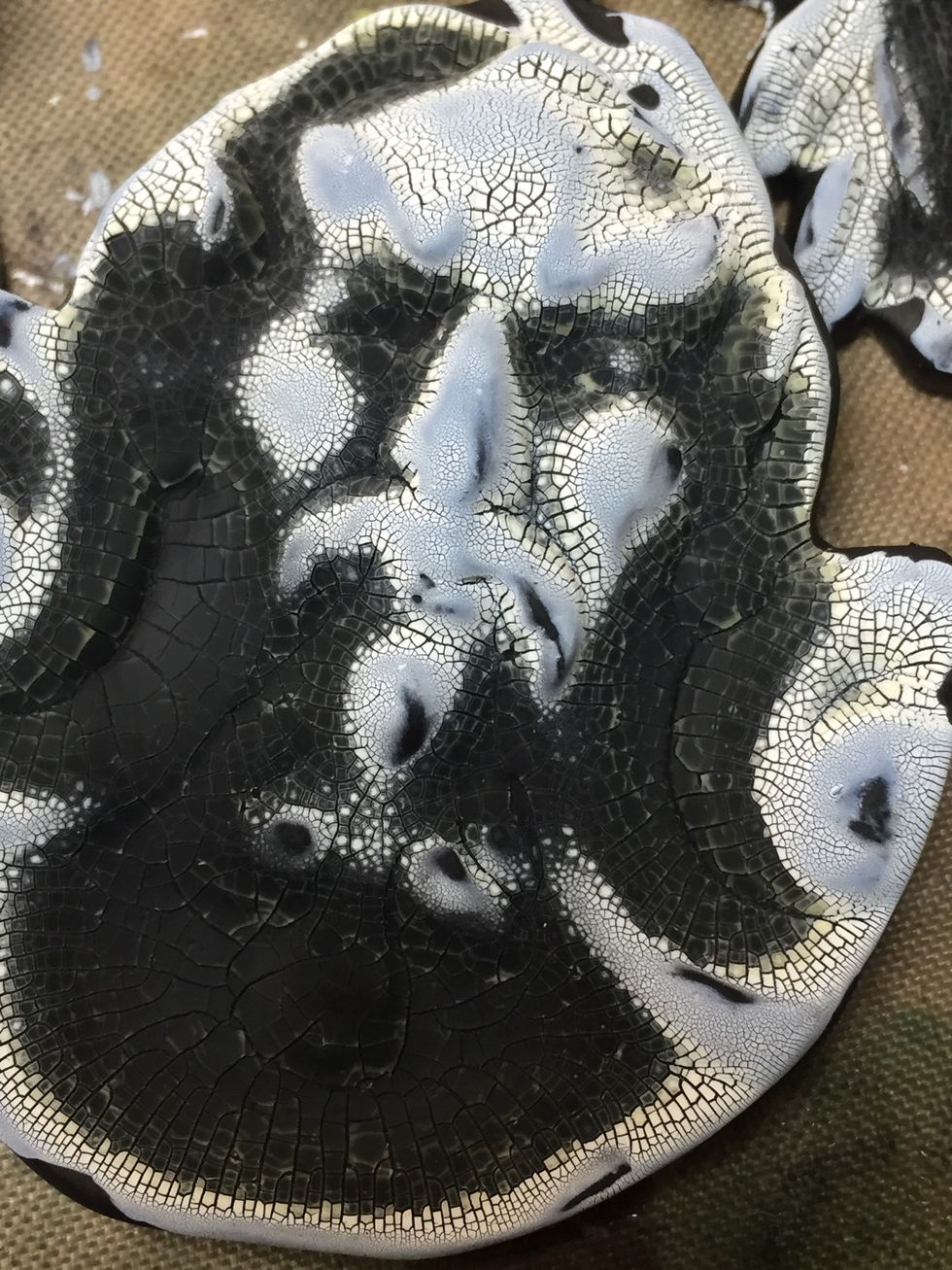 The black will turn white when it dries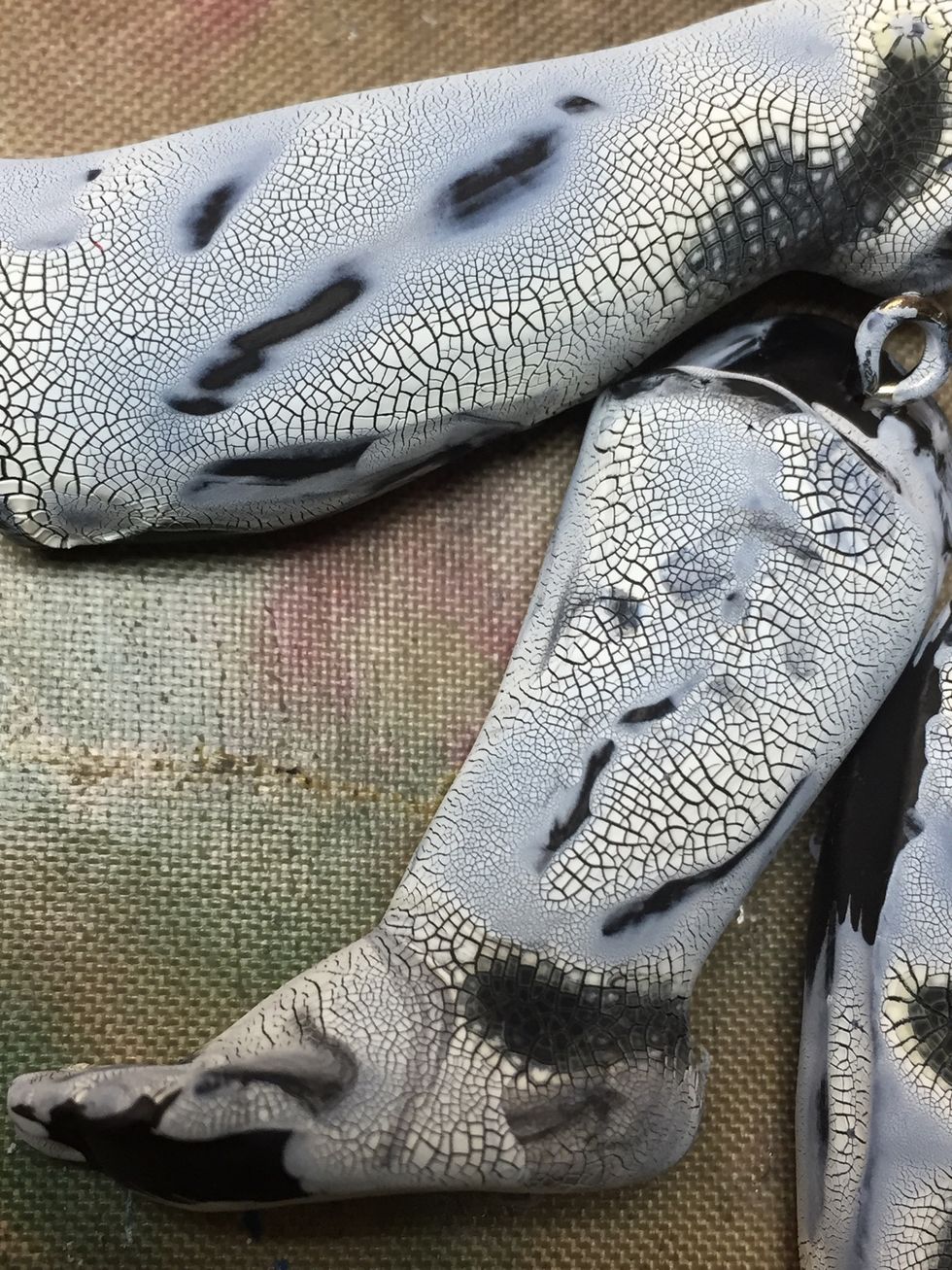 Almost finished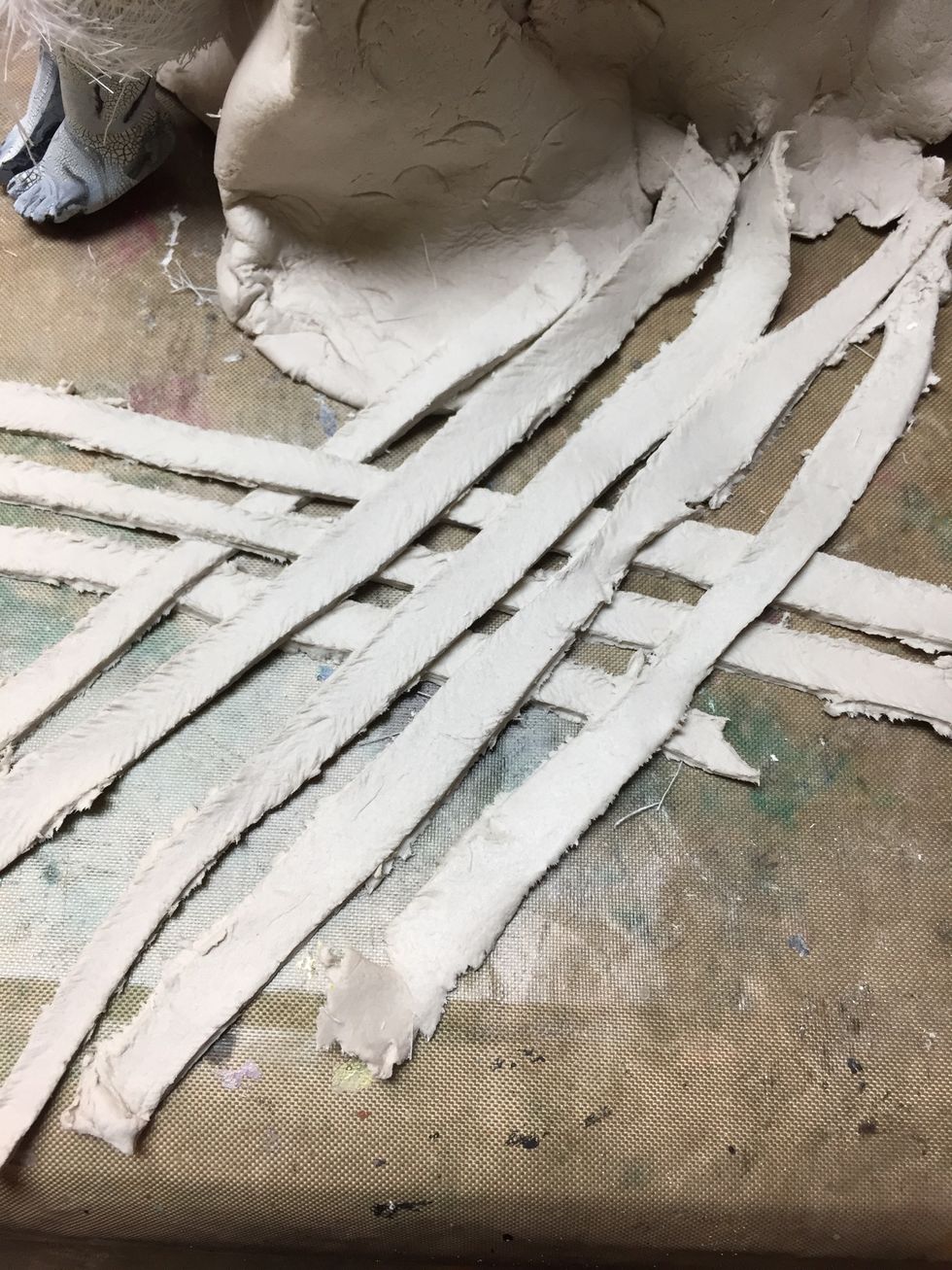 For the actual throne coverage refer to the live video on the Relics and Artifacts Facebook Tribe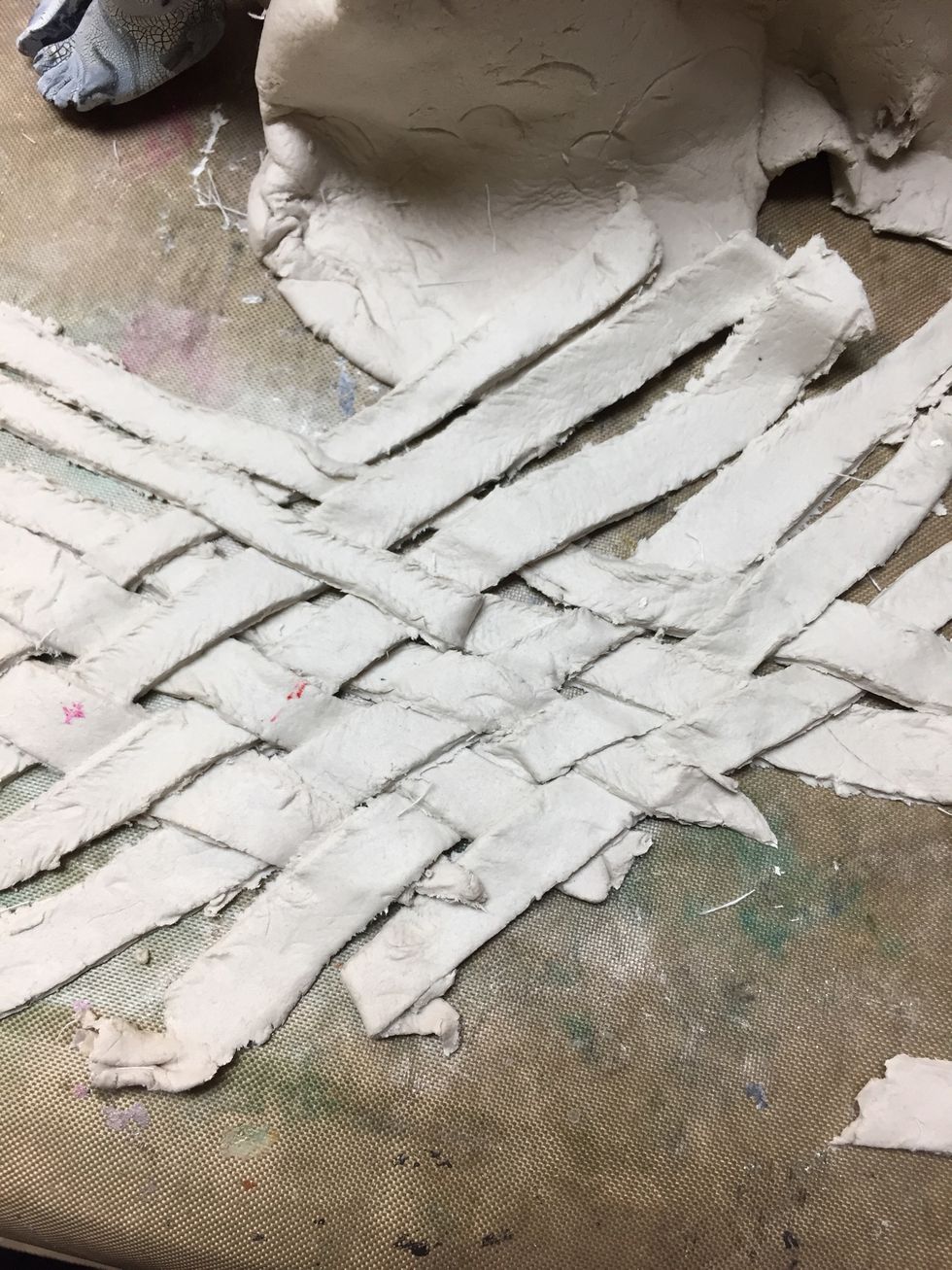 I'm crisscrossing the air dry clay to add to the sides of my throne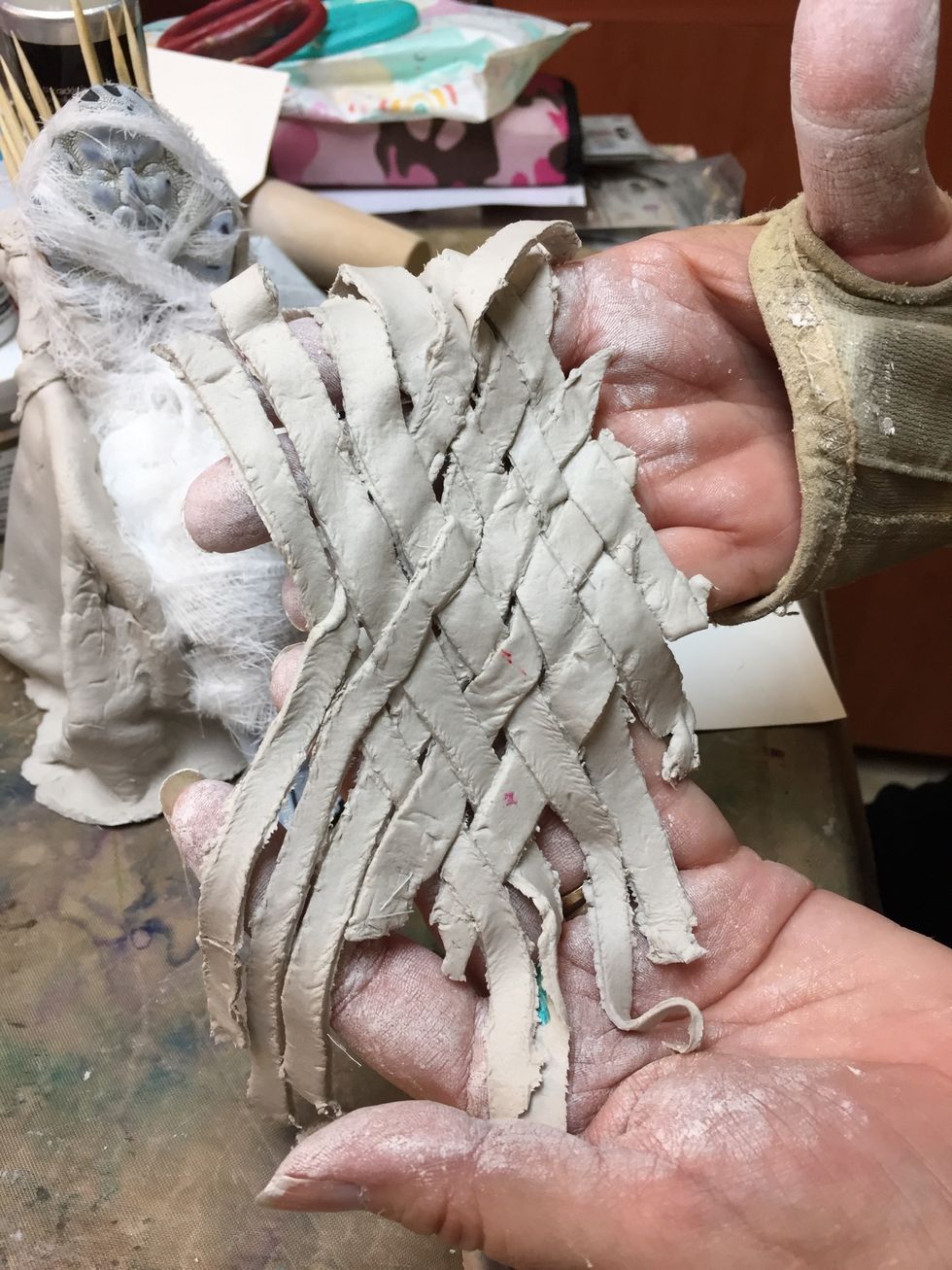 Ready to apply in one piece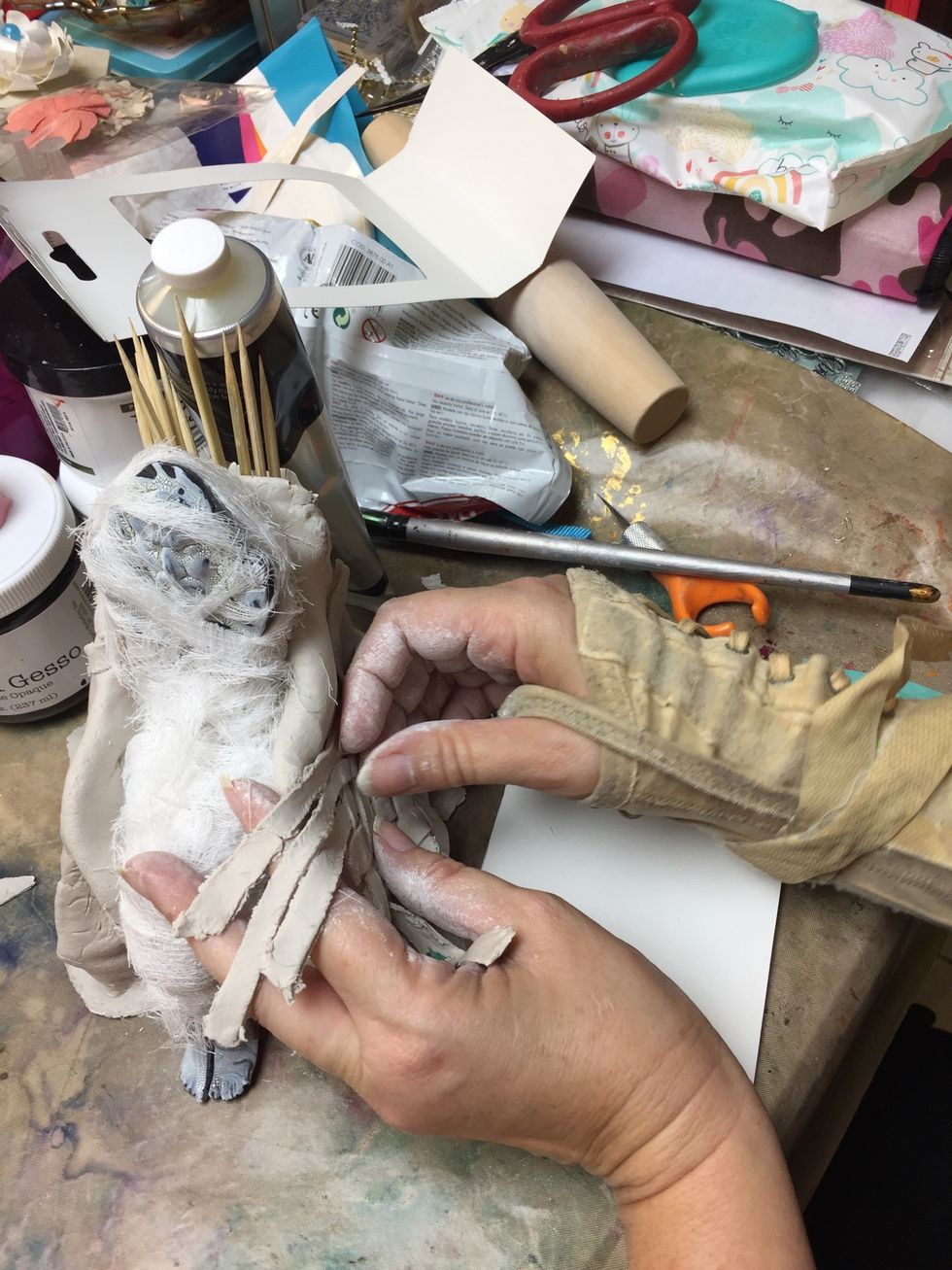 Top view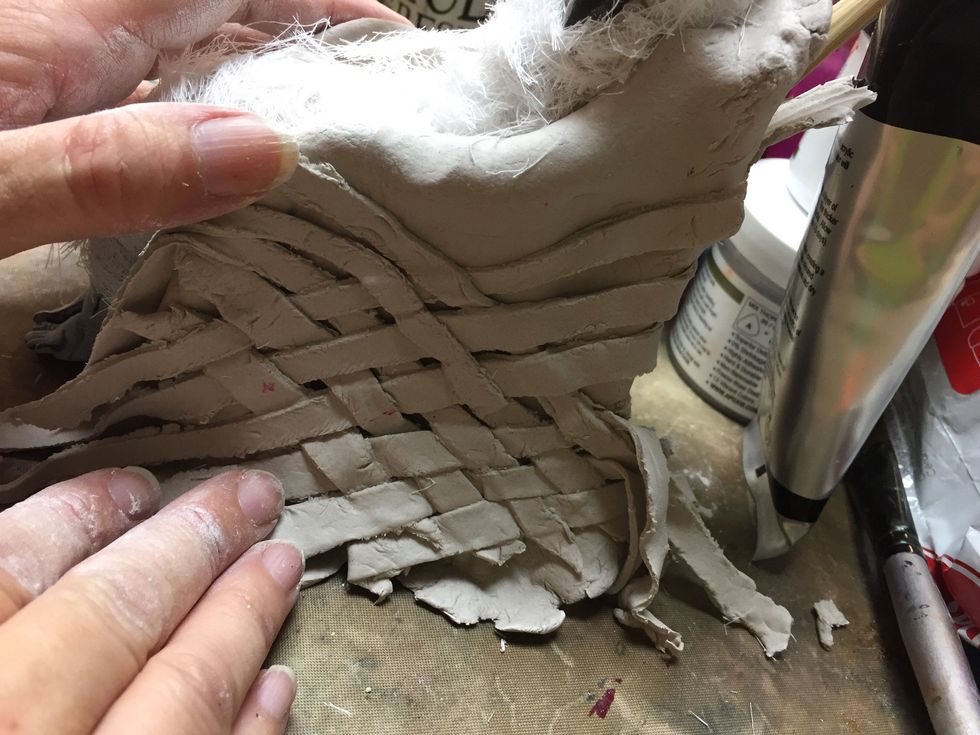 Wet your fingers to smooth the application of the clay on clay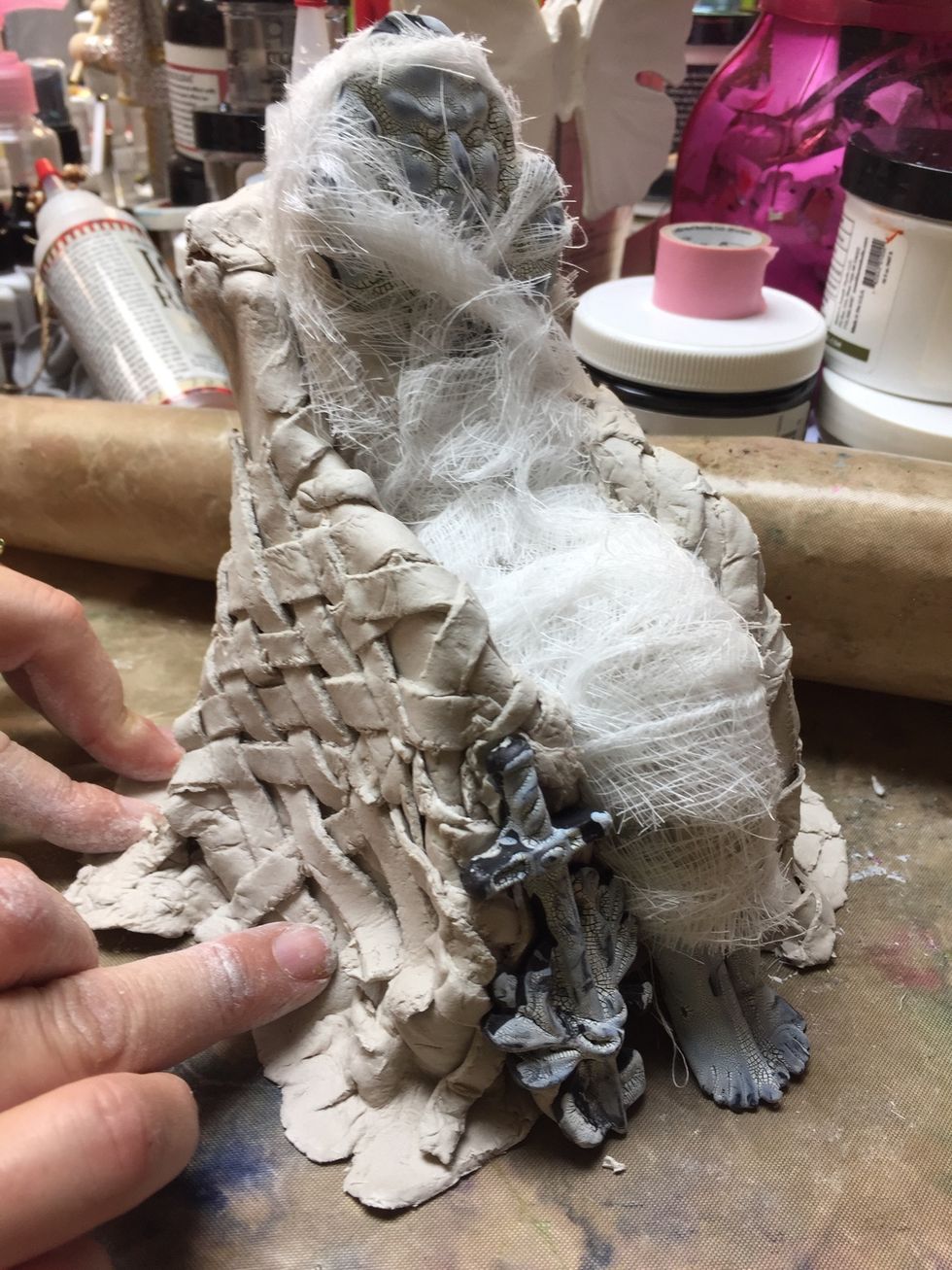 Other side. The mummy is done live on video. Please refer to the Facebook tribe of relics and artifacts to find it
If you work on a nonstick mat you will be able to move it and lift it
To make the sword handles roll a thin and long piece of clay
Cut in small pieces about 1/2 inch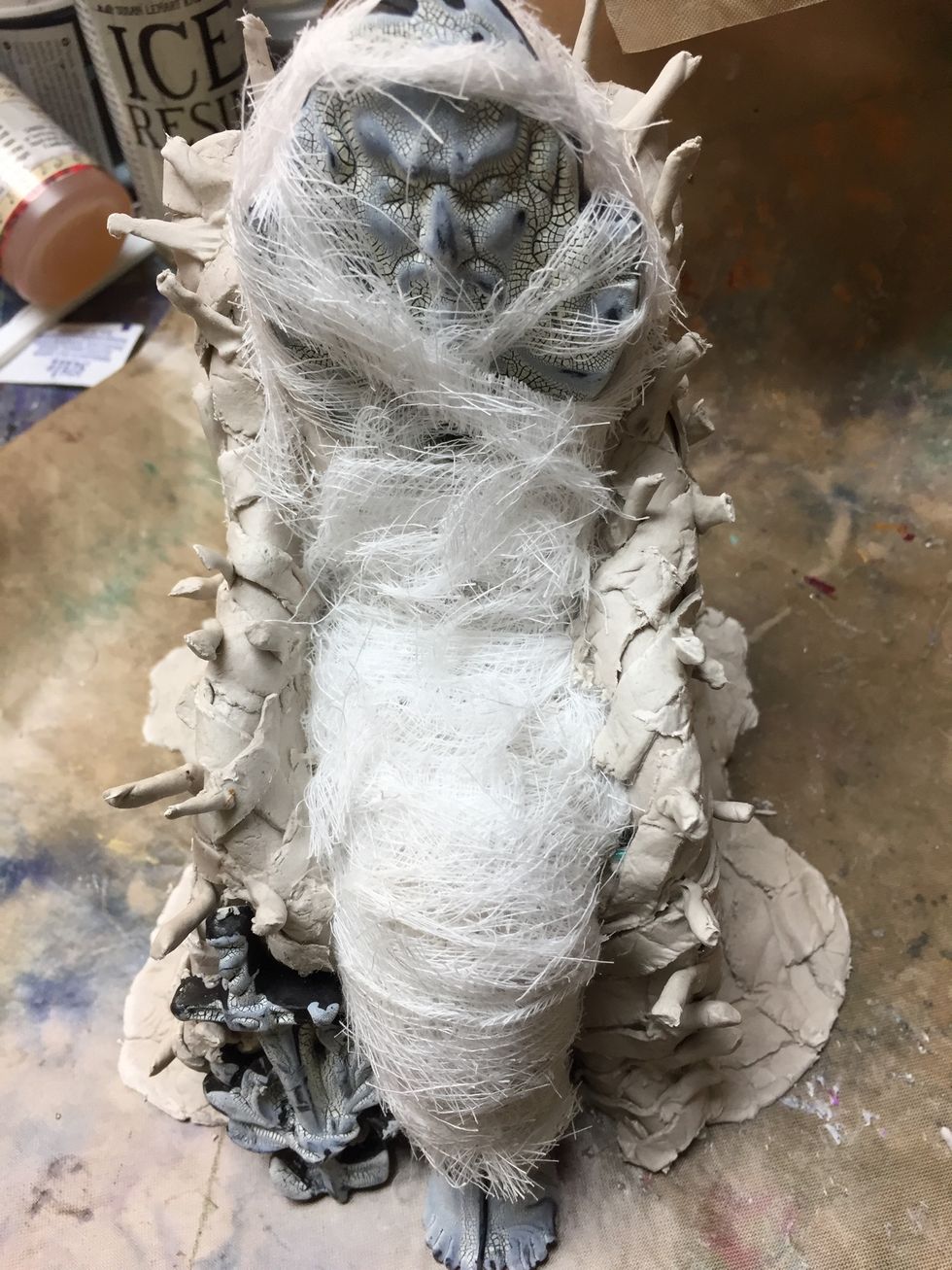 Add to the clay, remember to moisten your pieces before adding them to the clay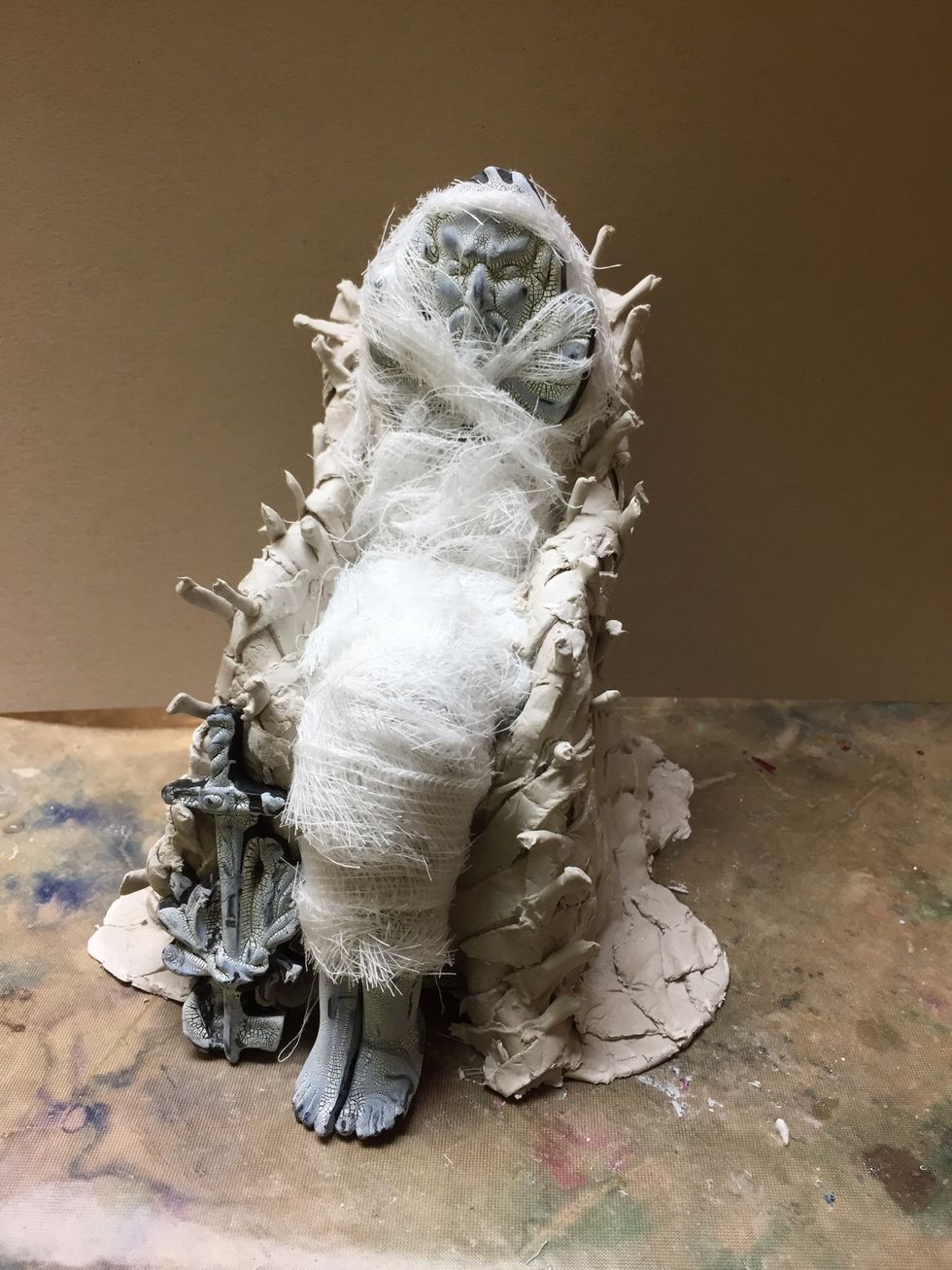 He's one scary dude!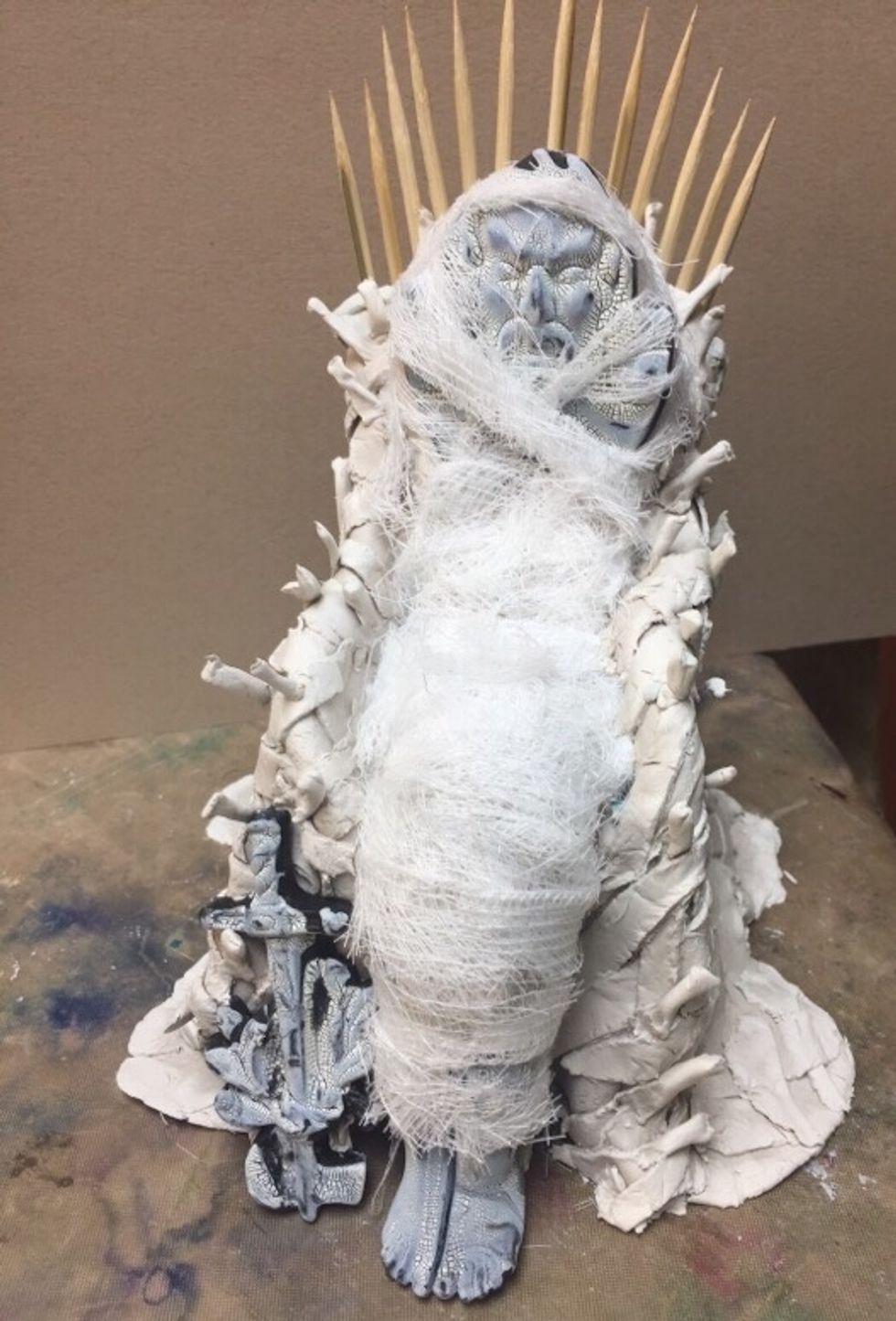 Add the spikes to the back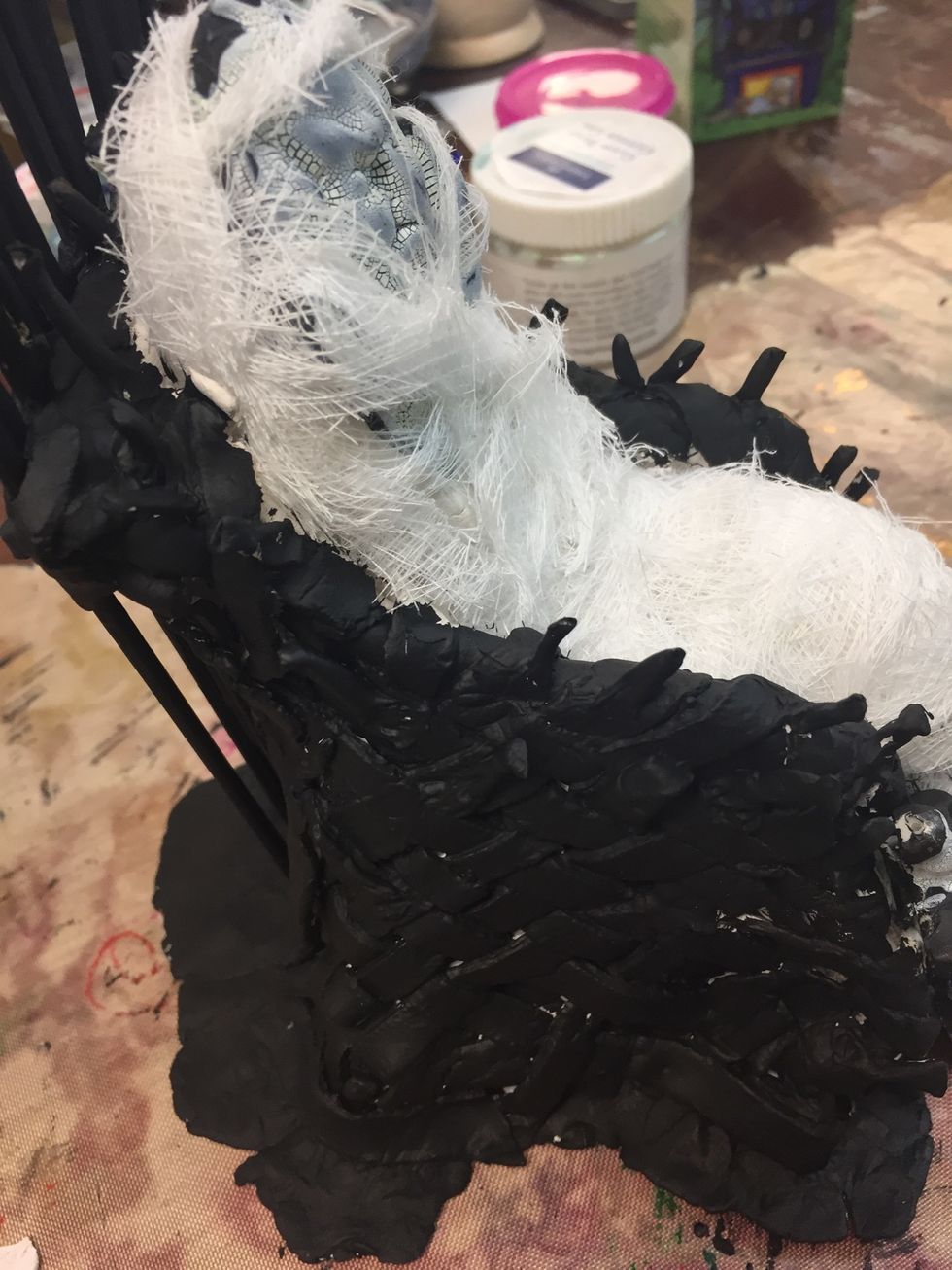 Cover everything with black gesso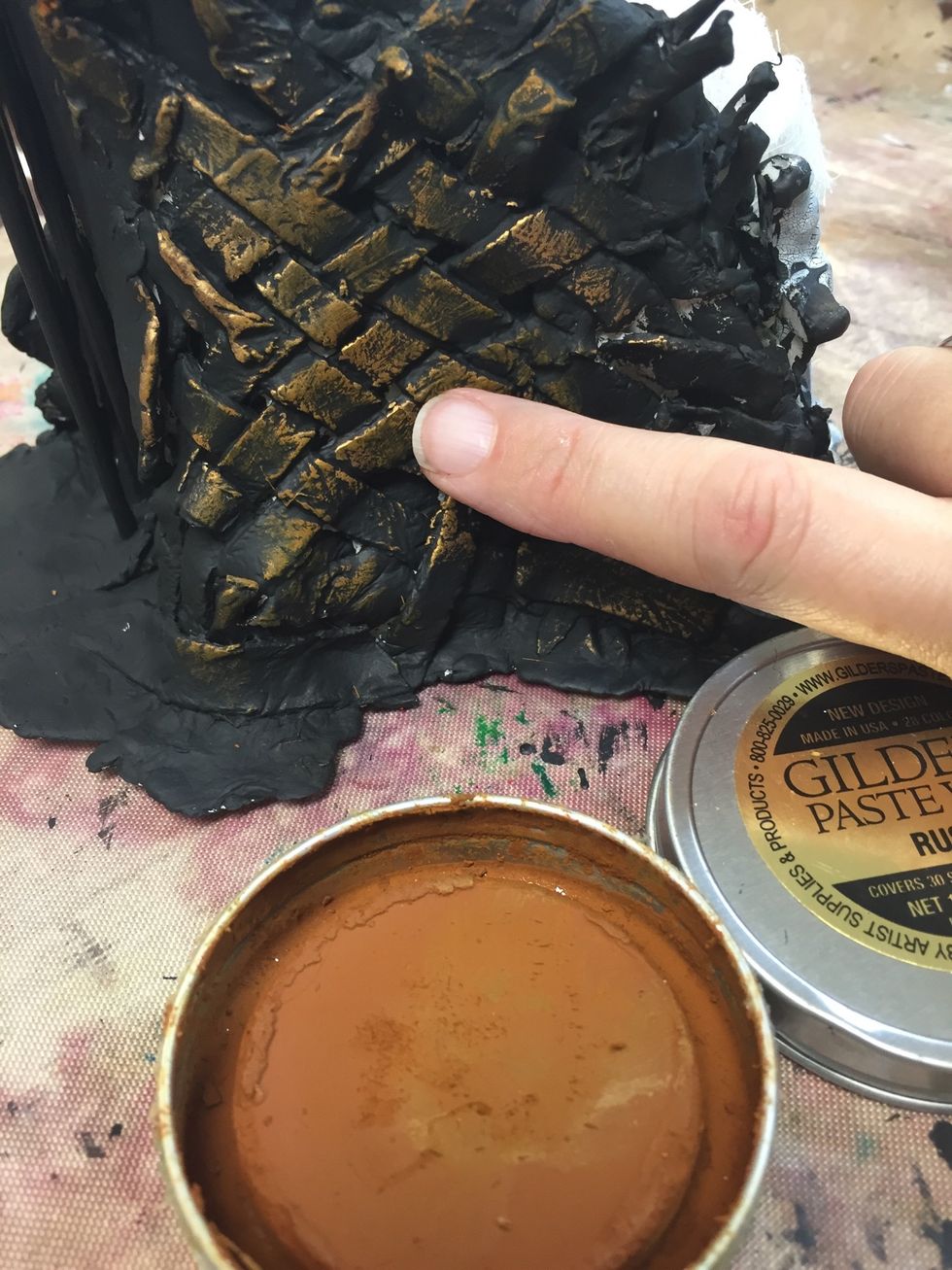 Using your fingers rub the gilders paste either in rust or gold to accentuate your relief work. I used both
This mummy is ready to be displayed in Halloween!!! More go visit our website www.sandraevertson.com
Cassiopeias throne
Black gesso
Kroma crackle
Milagros legs, sword and head from the blanks R&A
Air dry clay
Relics & Artifacts
RELICS & ARTIFACTS ® matte white resin craft blanks by designer Sandra Evertson for Prima Marketing Inc.