It happens to all of us. We're typing a message and want to backtrack and add a sentence or word. But it can be difficult to get the cursor where we want it. Here's an easy way how.
168
You're typing your message (or any text in an app) and you want to add or delete something. Here's how to easily get your cursor exactly where you want it.
Simply hold down your finger over the text field, and this magnifying glass will pop up.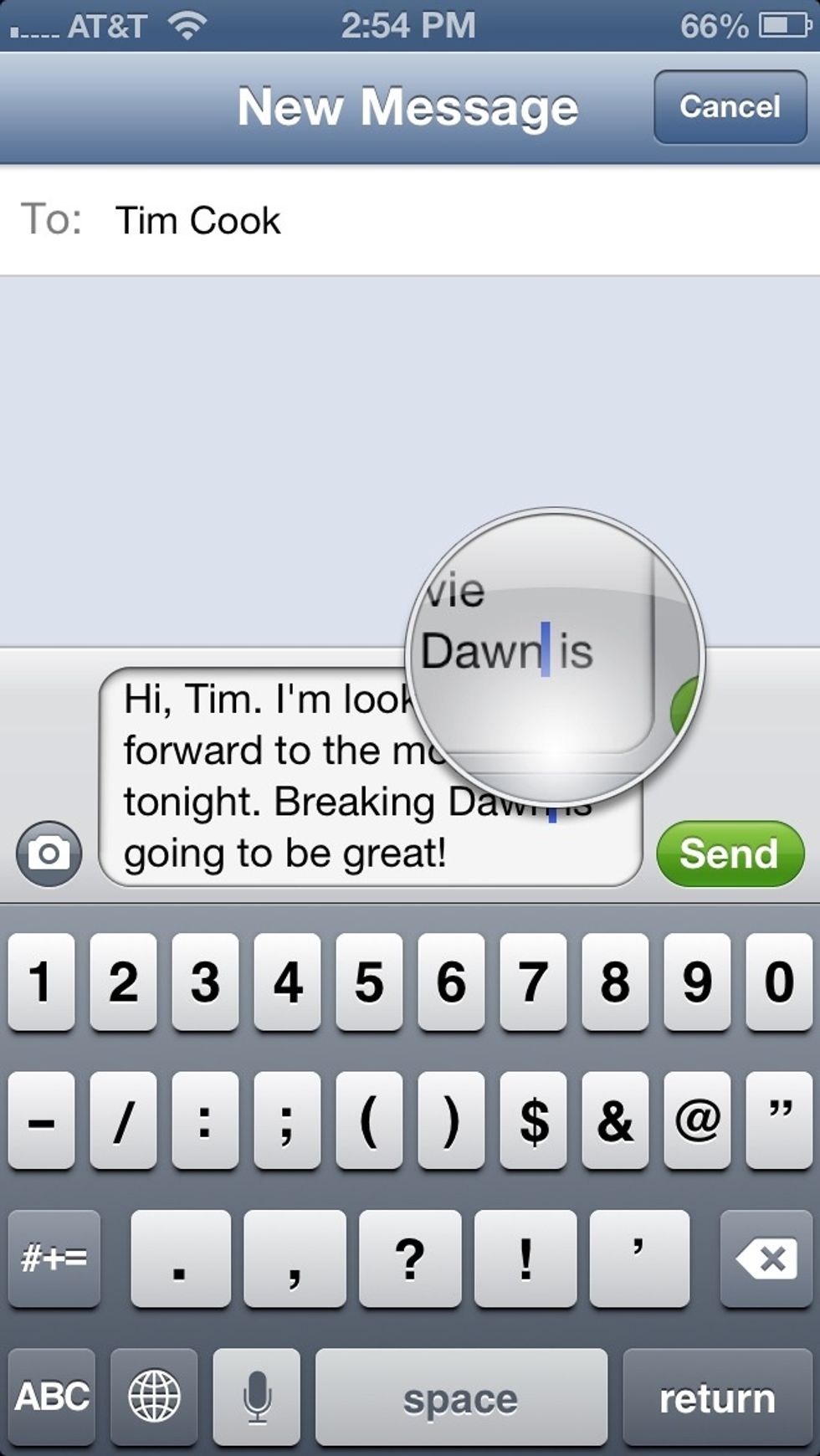 While still holding your finger down, drag the magnifying glass that shows your cursor to the exact place you want and then release. Once it's there, you can add or delete something. Just that quick.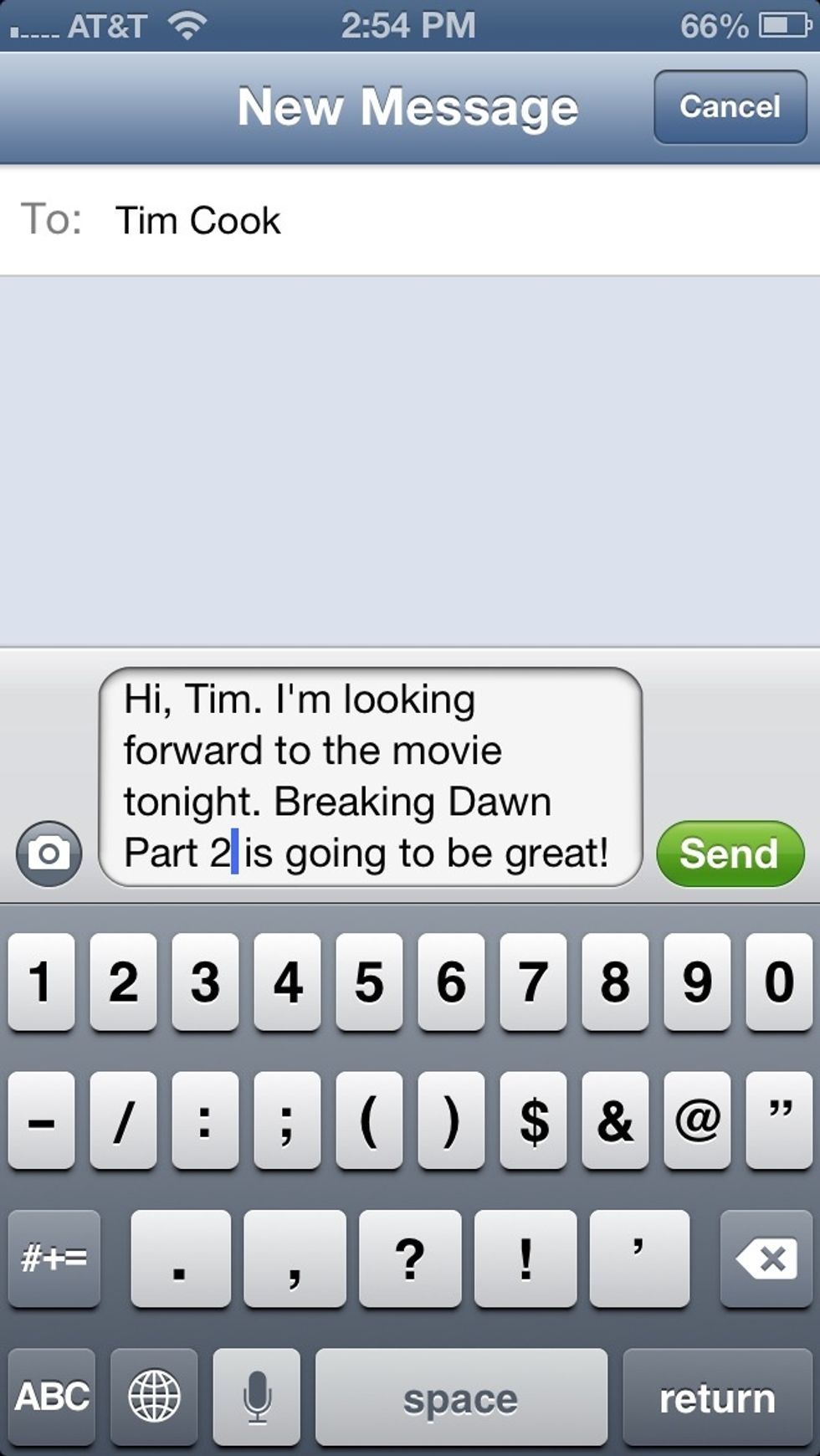 There you have it. You've added that little bit of additional info you wanted and your message is ready to send! As stated before, this works with any text field in any app.
The creator of this guide has not included tools