We've partnered with IKEA® to provide tips and tricks on how to make a tiny space work for those taking the leap into a new relationship/roommate situation.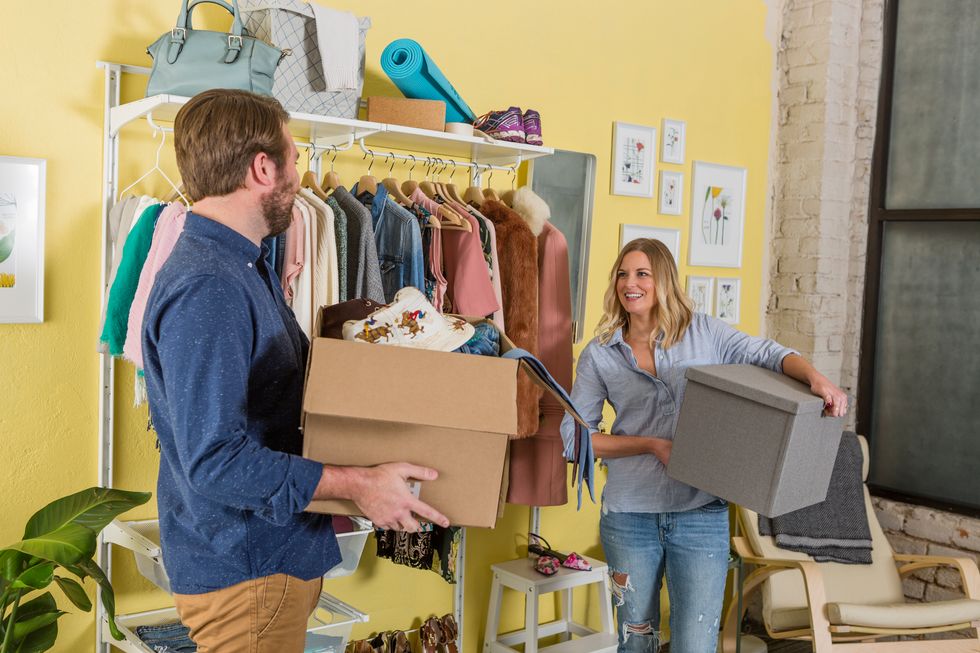 Although daunting, the moving-in process will bring you closer together. And with the adjustable IKEA® ALGOT system, your experience is sure to be more of a comedic adventure.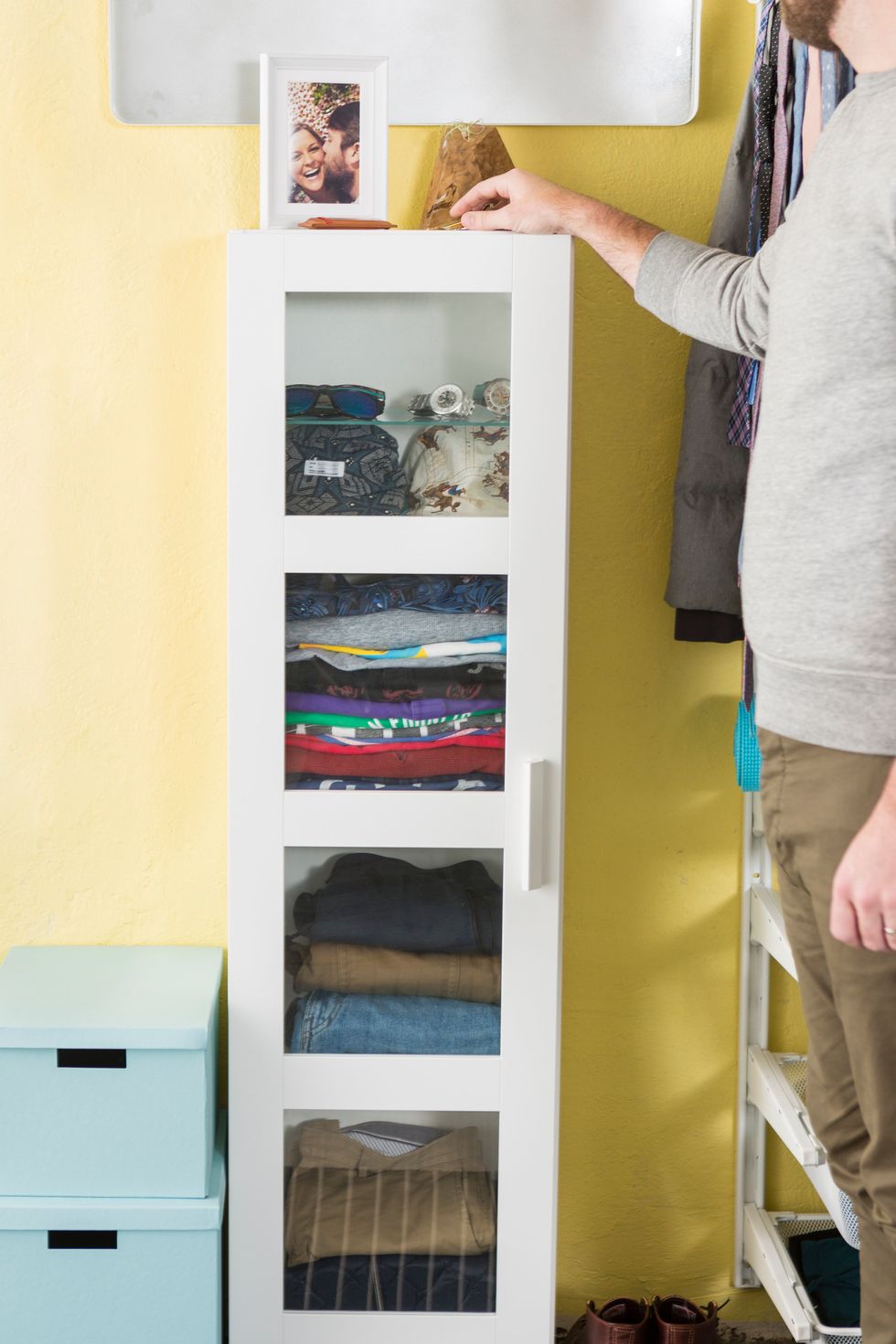 Moving in means twice the amount of stuff, so you'll definitely need some additional storage, like this BRIMNES Glass Door Cabinet. It's slim and space saving, while packing a storage punch.
AND not to mention — the first *real* test of moving in is successfully building furniture together.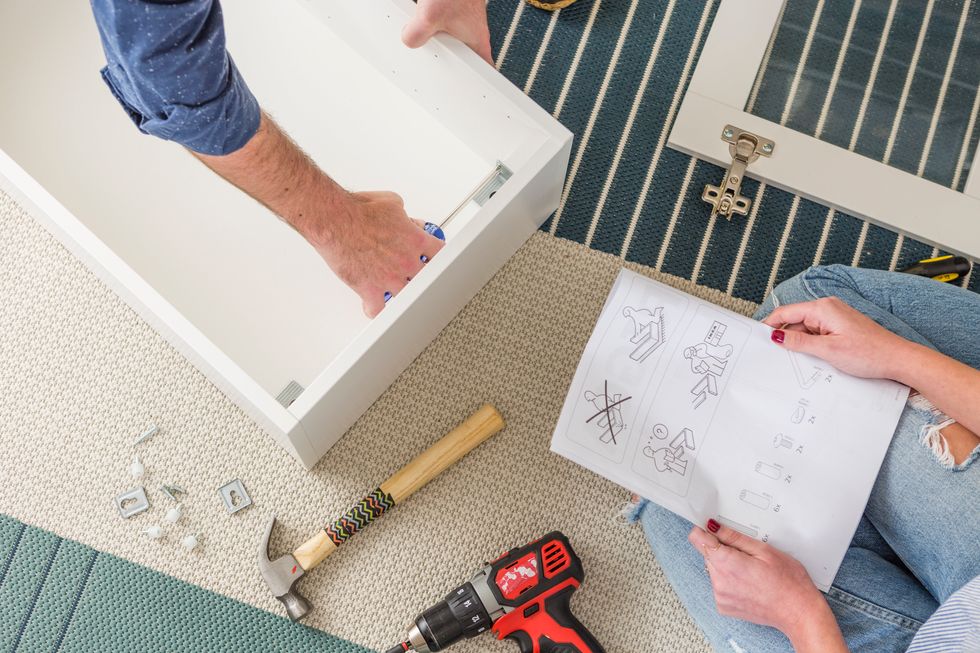 After all, teamwork is dreamwork.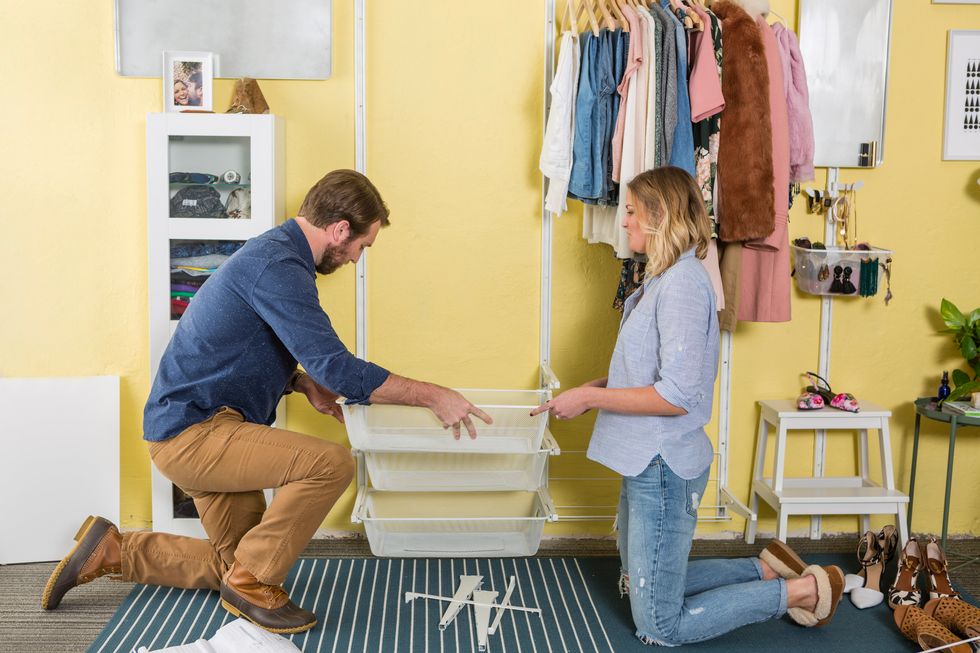 Budgets may not always be able to support an entire storage makeover; that's why we especially love an adjustable storage space. Changing up a system like the ALGOT is super easy and affordable.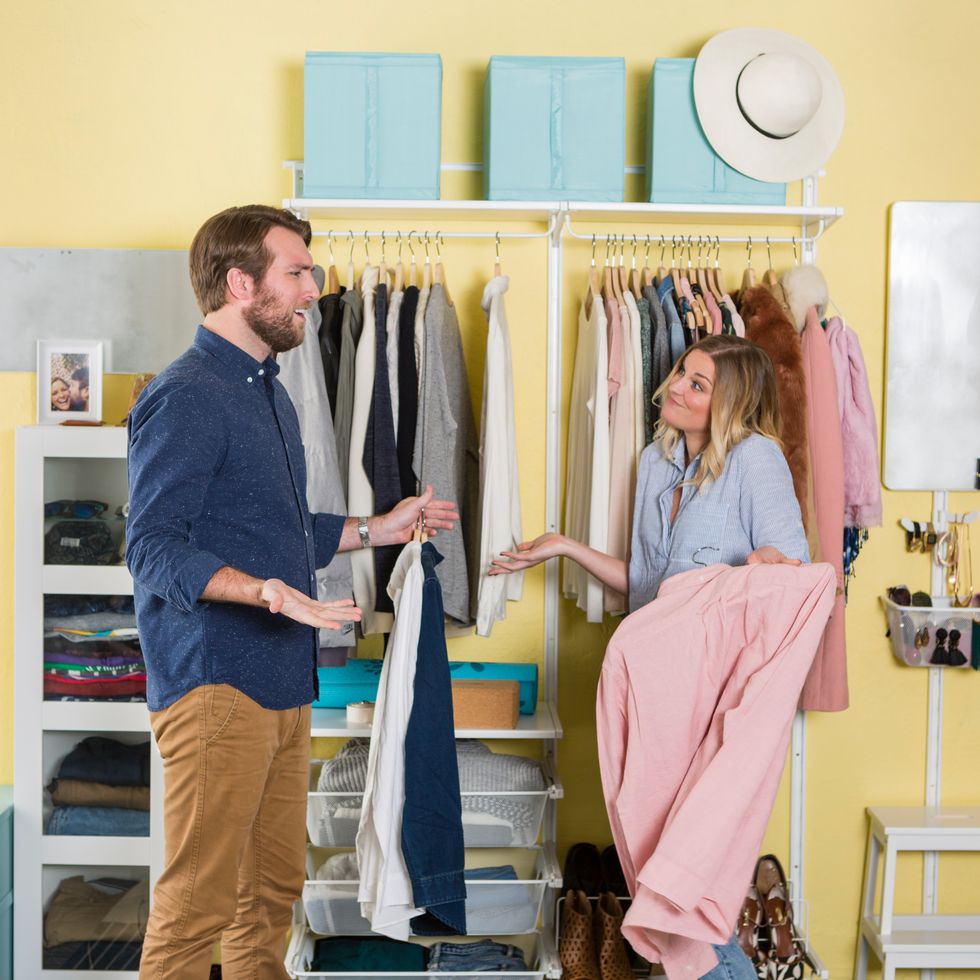 Before automatically filling up your closet, sort through your clothing to keep only the essentials. Whether or not it's a democratic decision is between you and your partner.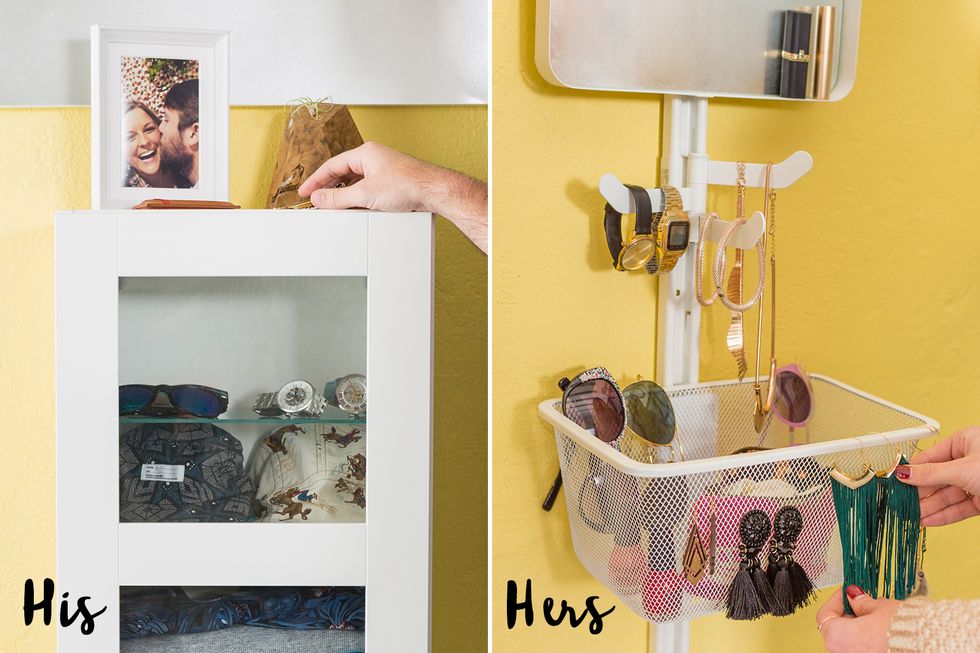 While sharing space is essential in cohabitation, it's still important for each partner to retain some sense of ownership over their own home. That's why his and hers get-ready stations are key.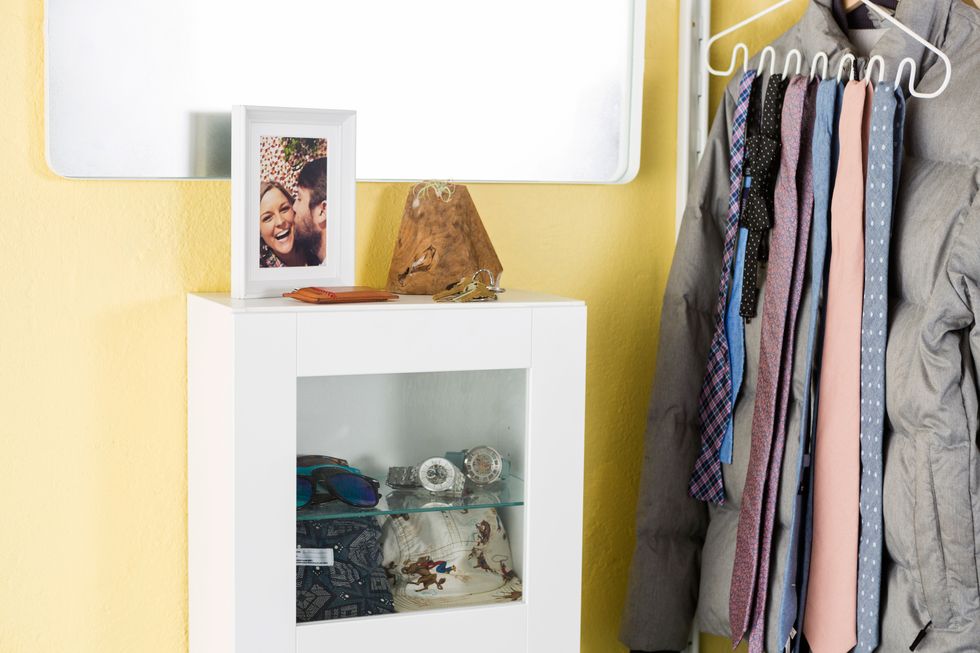 Serving as a DIY valet, a designated space for your everyday essentials allows you to save time on your morning prep.
You've got amazing accessories, so why not let them shine?! The ALOGOT's mirror, hooks and basket system creates a one-stop shop for all of your accessory needs. Getting ready was never this easy!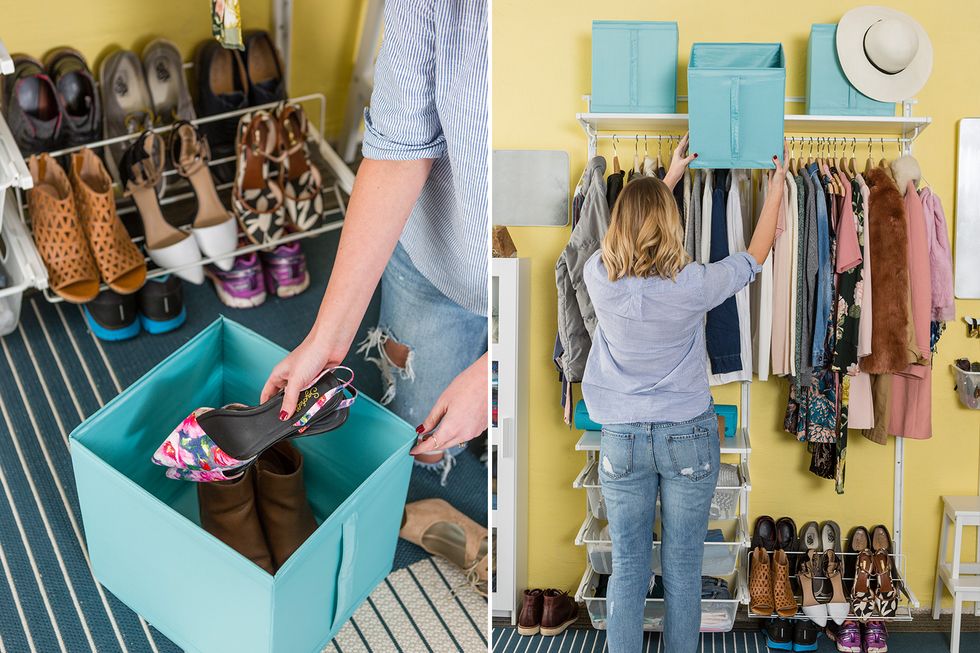 Since space is at a premium, compromises are going to have to be made. Pick items based on what you use and wear on a daily basis versus items that are seasonal or for special occasions.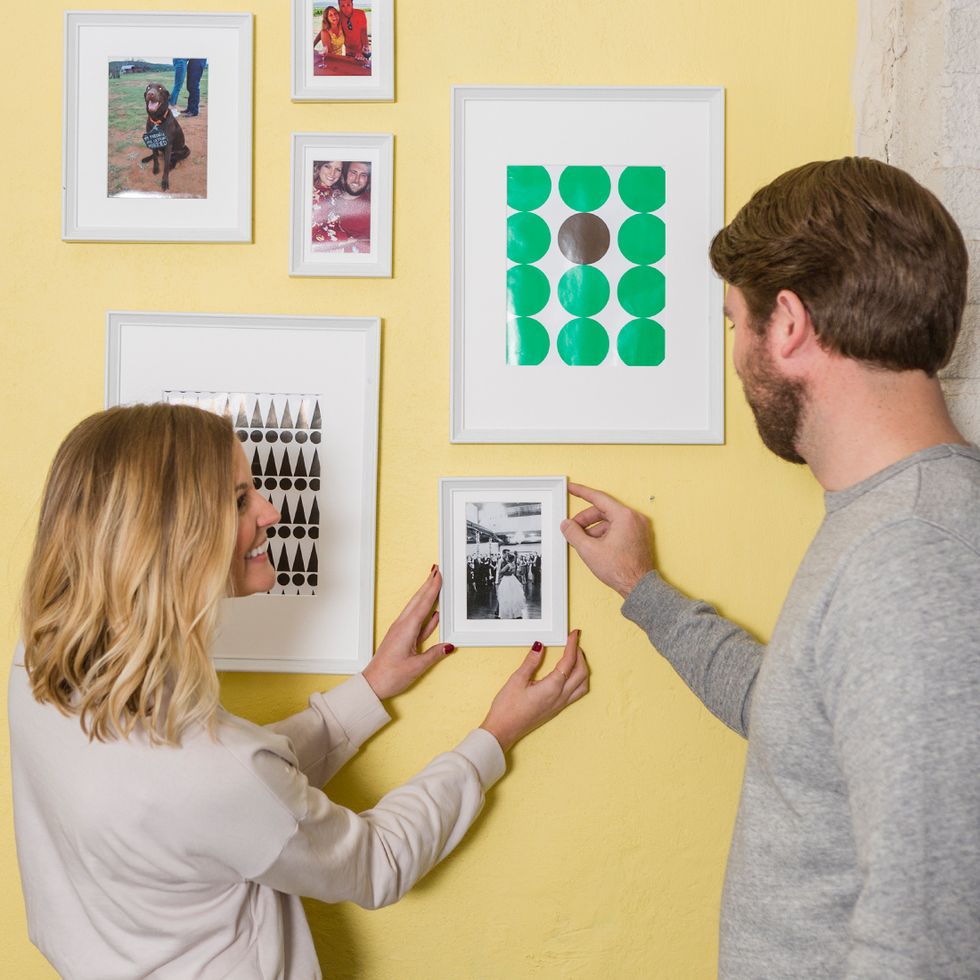 Whether you're moving into their space, or they're moving into yours, you want to make sure that both parties are invested in the decor. Select artwork that speak to both of your personalities.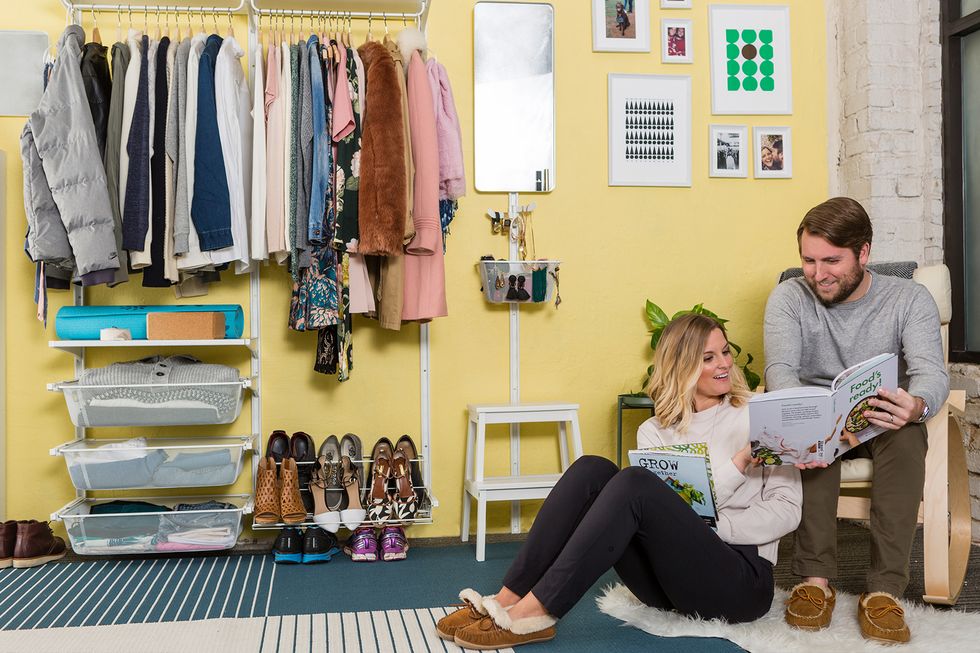 Now that you've built a new home together, take time to enjoy it. Share your hobbies with your partner, while creating new traditions. Cozy, lazy Sundays just got twice as good.
For more tips on how to move in with your significant other, make sure to check out the full post: http://go.brit.co/2k5q9ic
The creator of this guide has not included tools
B+C
We are the team behind B+C Guides. Feel free to message us if you have any questions or see something that could be improved!