Hey today im going to show you how to move the egg yellow from the egg white. All you need is a pet-bottle and two plates.
23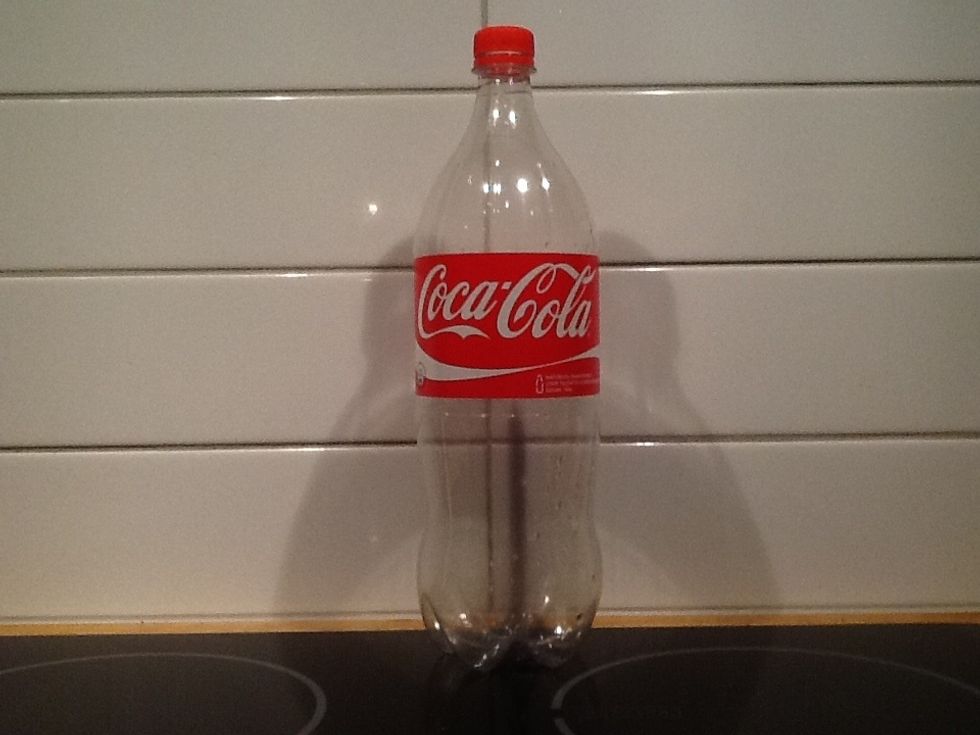 To start with you take the pet-bottle and open up the cork.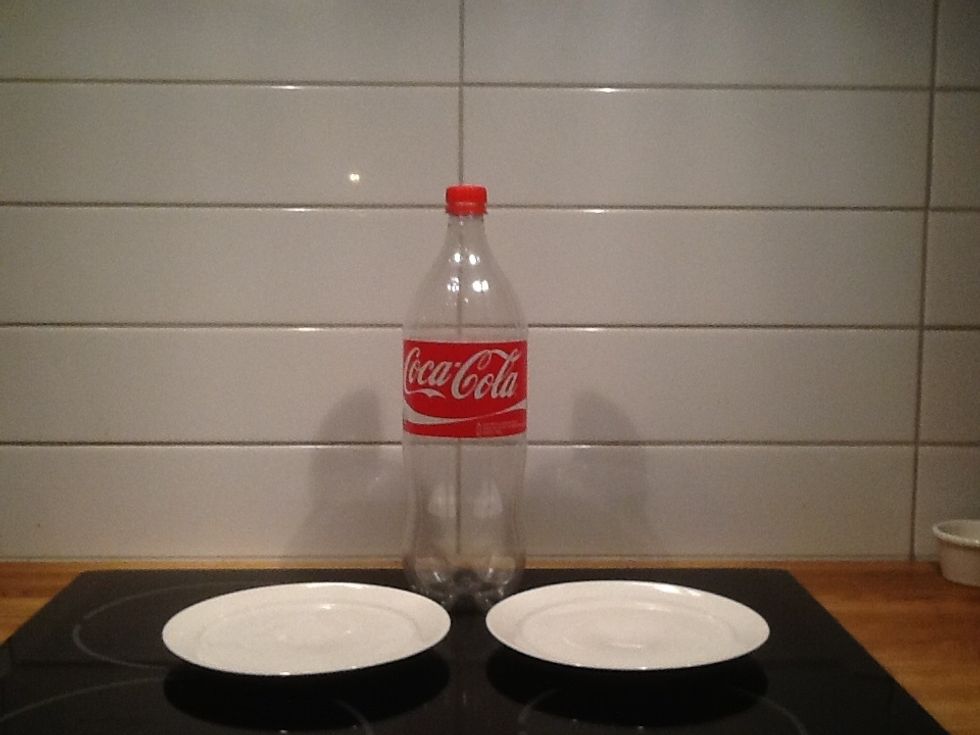 Then you breake the egg.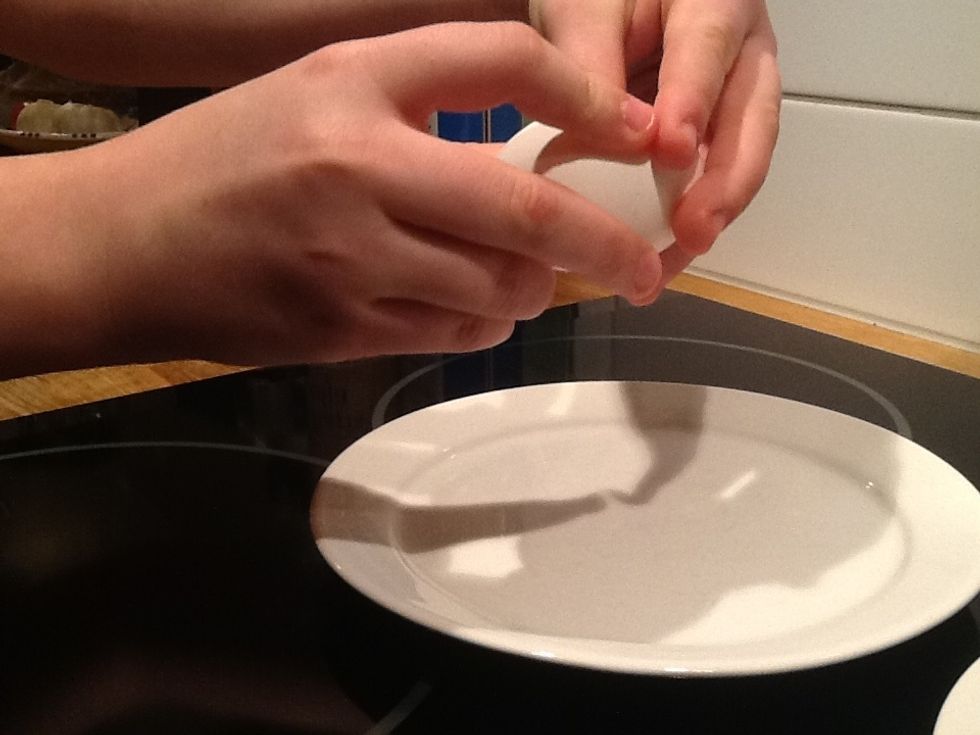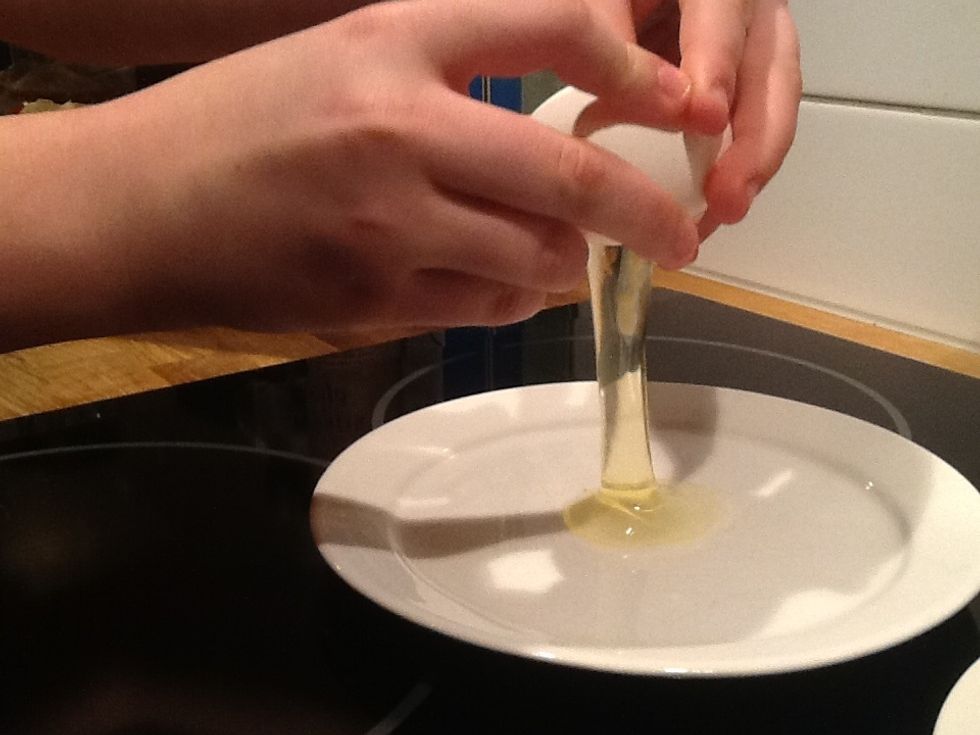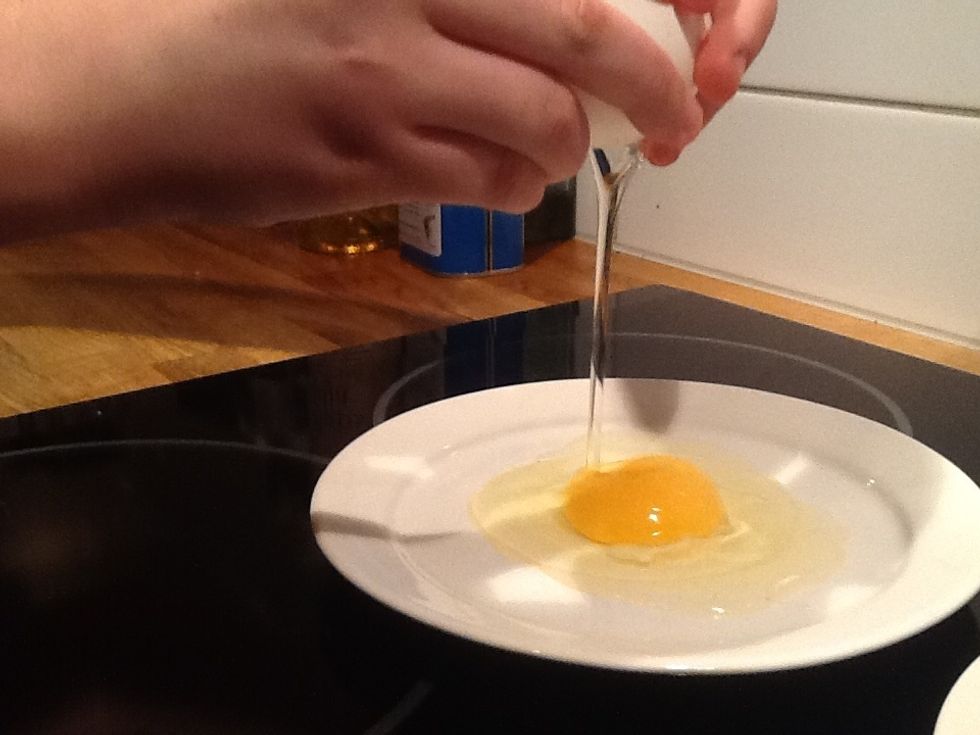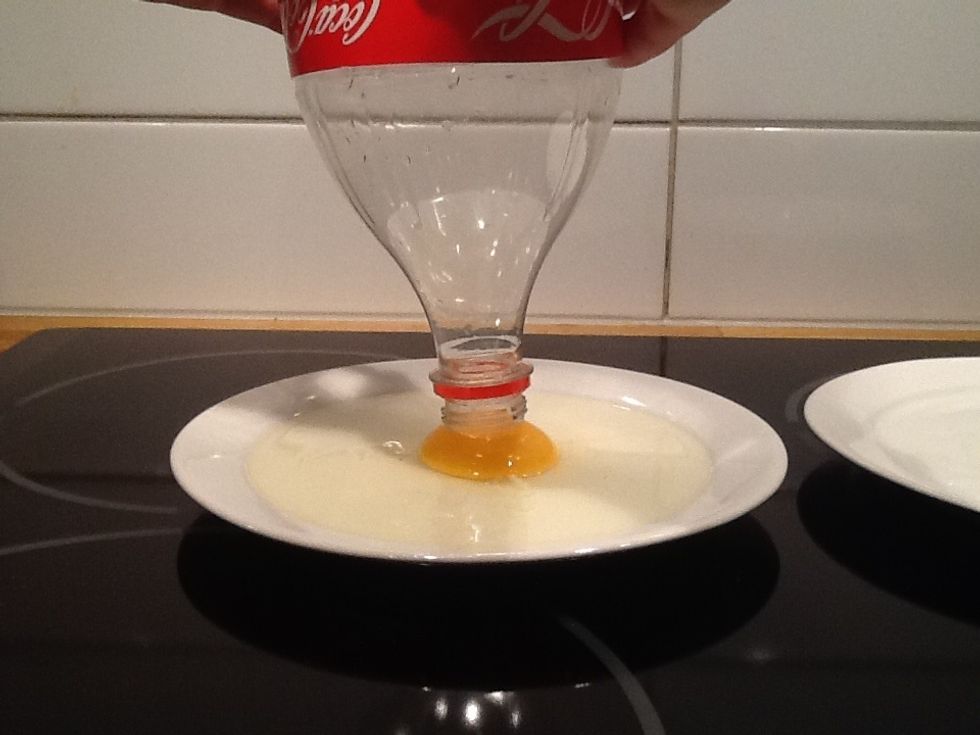 Then press the bottle to push out air and then you touch the egg with the bottle slowly and then you Release your hand carefully and slowly off the bottle so the bottle can suck up the egg.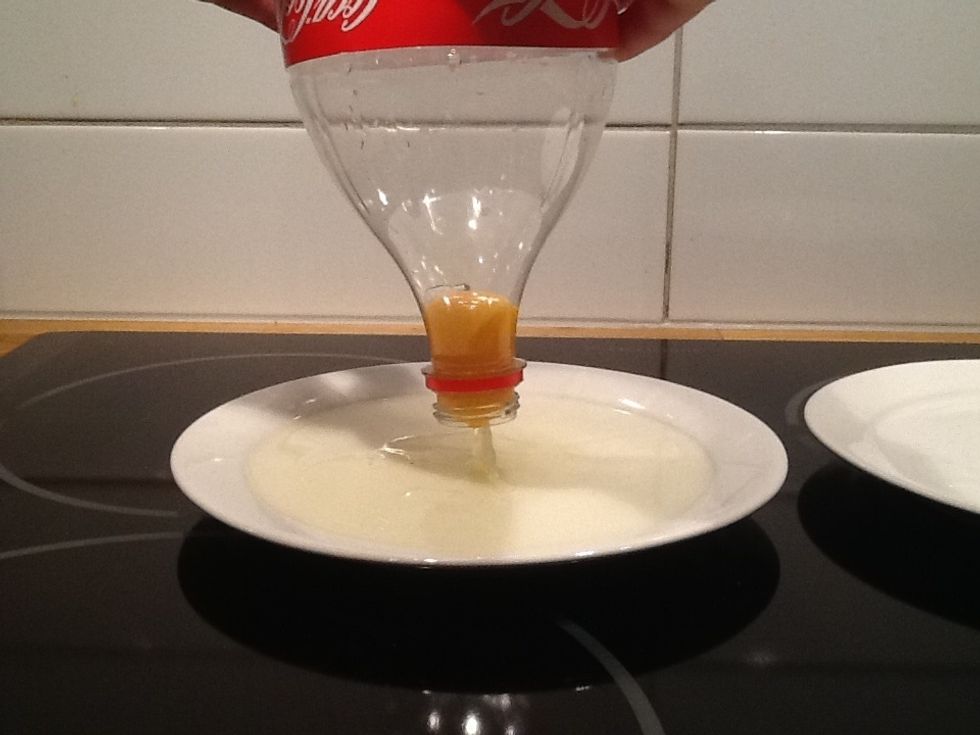 Then you lift the bottle up in the air to the other plate.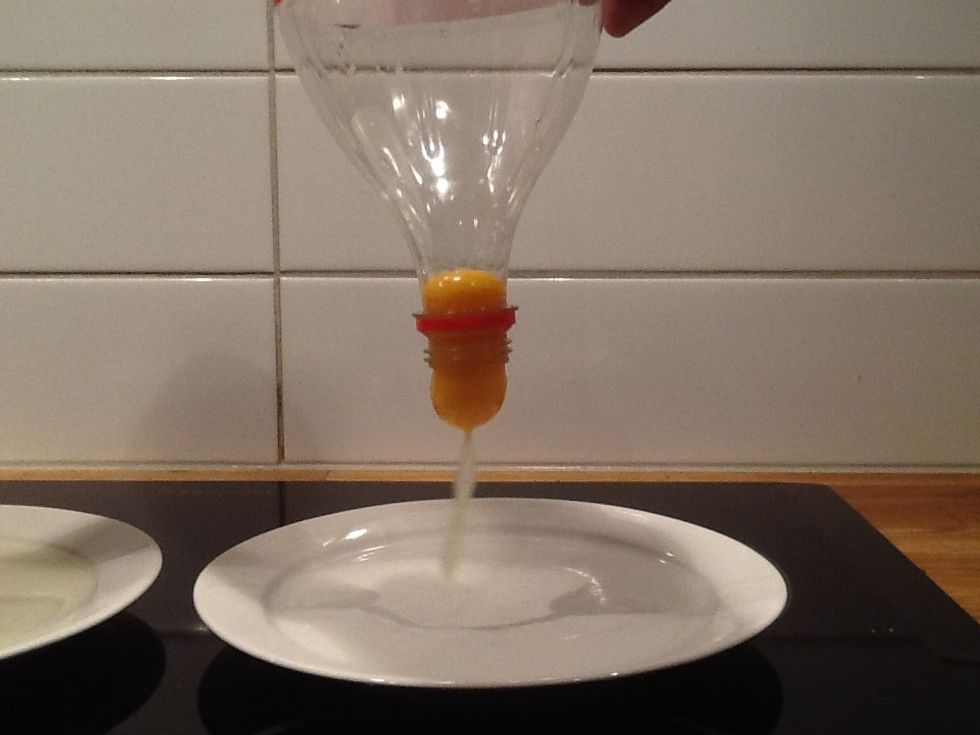 Then you release your hand of the bottle and push out the egg.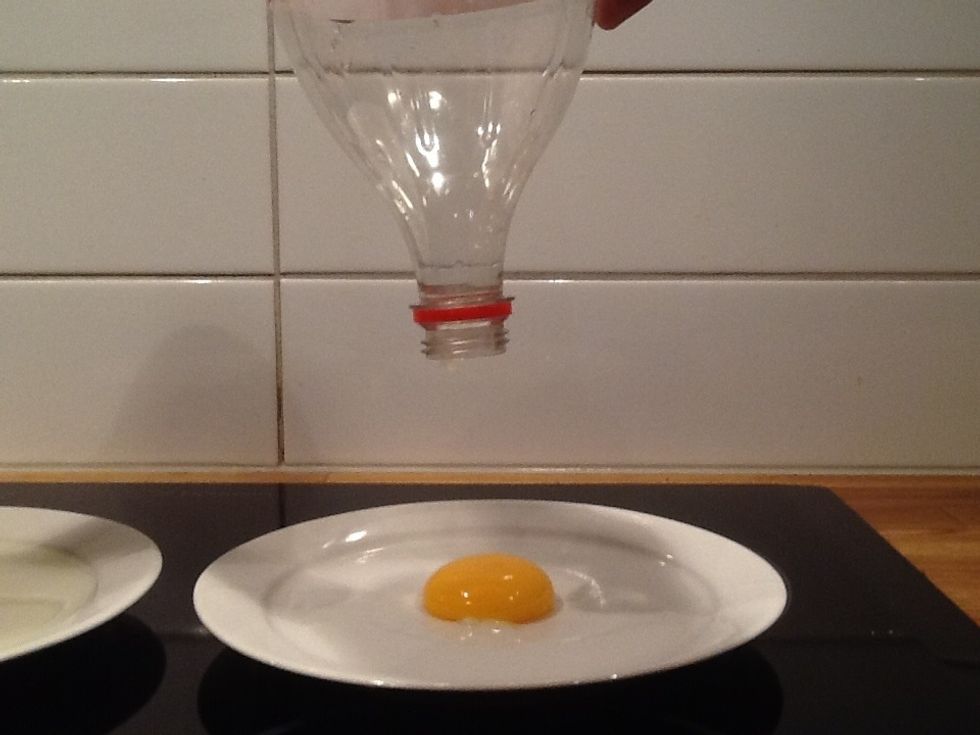 And there you go and now you have seperate the egg yellow from the egg white!! Good luck👌
1.0 Pet-bottle
2.0 Plates
1.0 Egg