Move a File in the Google Drive App
11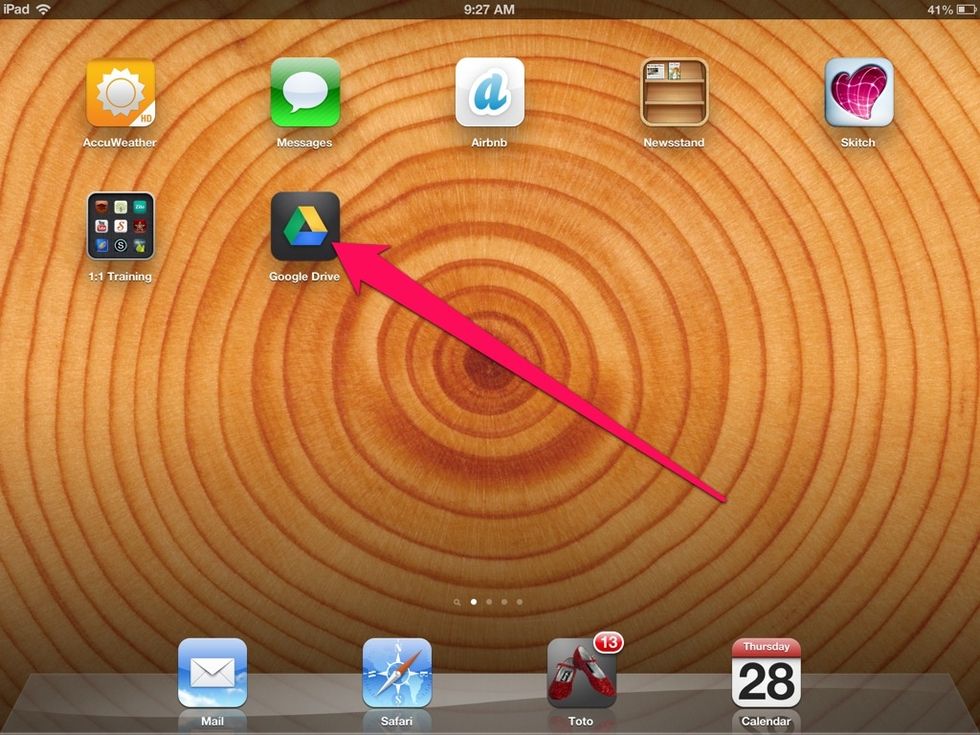 Launch Google Drive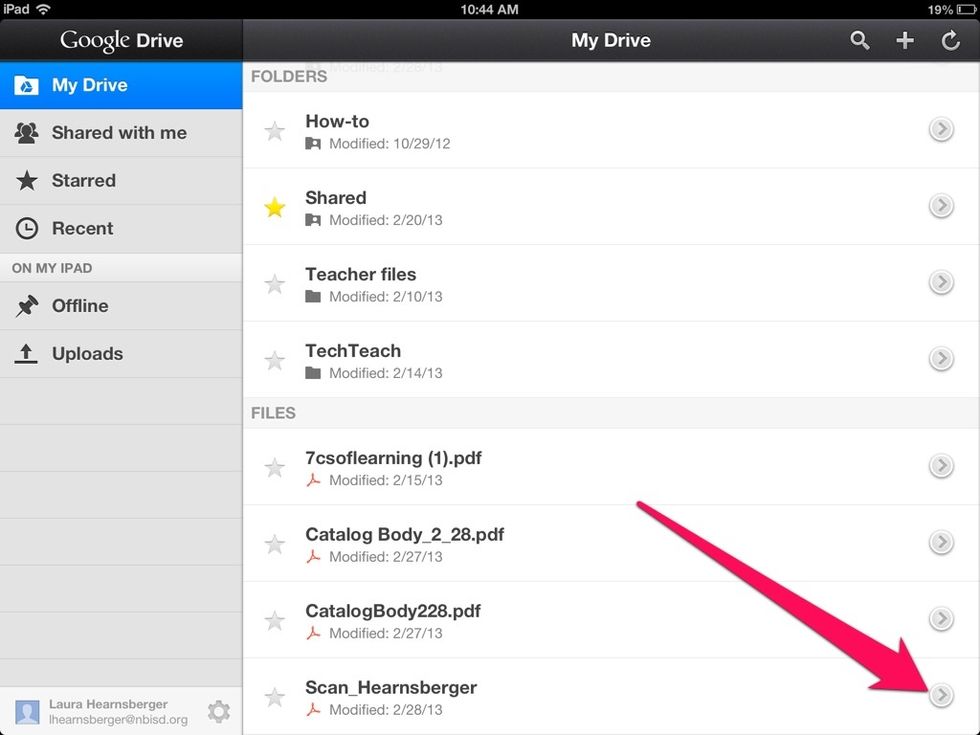 Tap the arrow next to the file you want to move.
Tap the Adidas-ish symbol. Select "Move to..."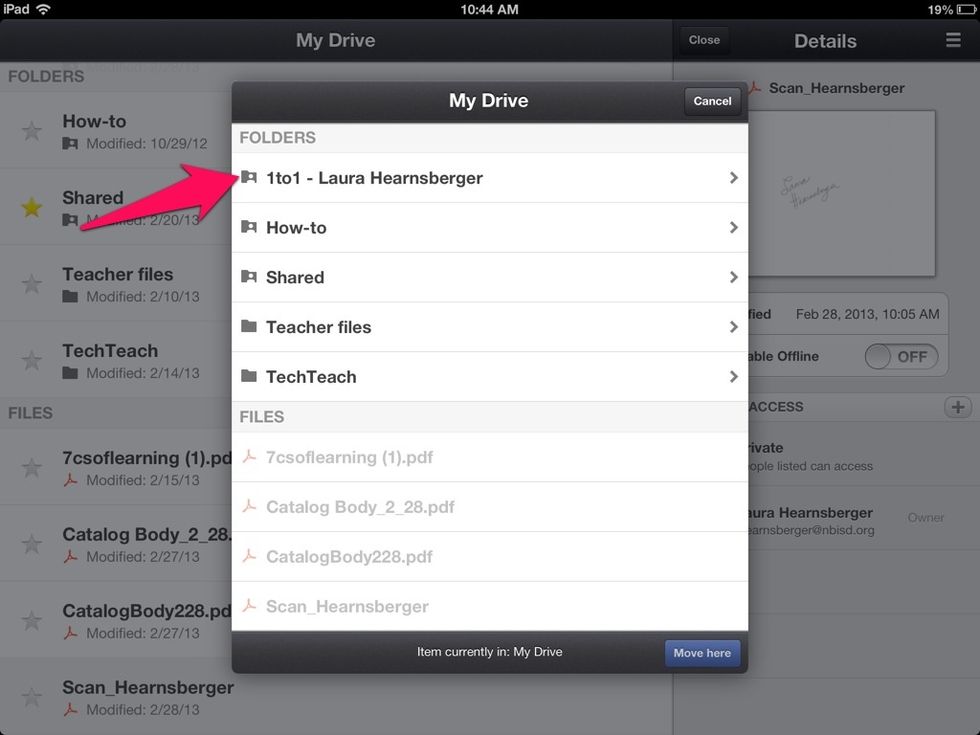 Select the folder where you want the file to go.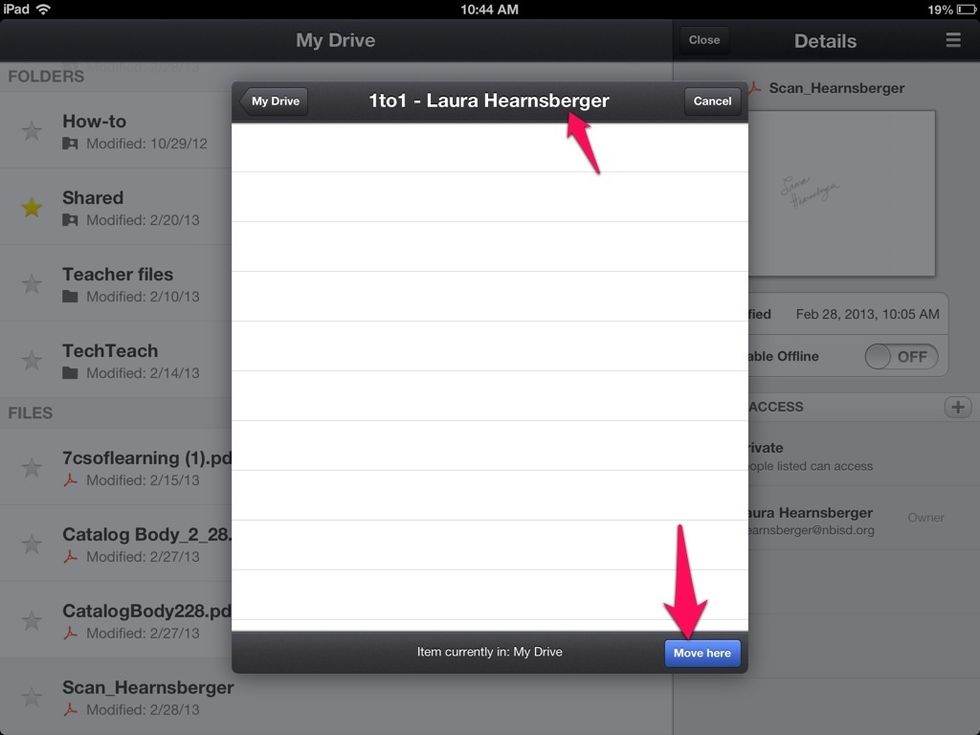 Select "Move here."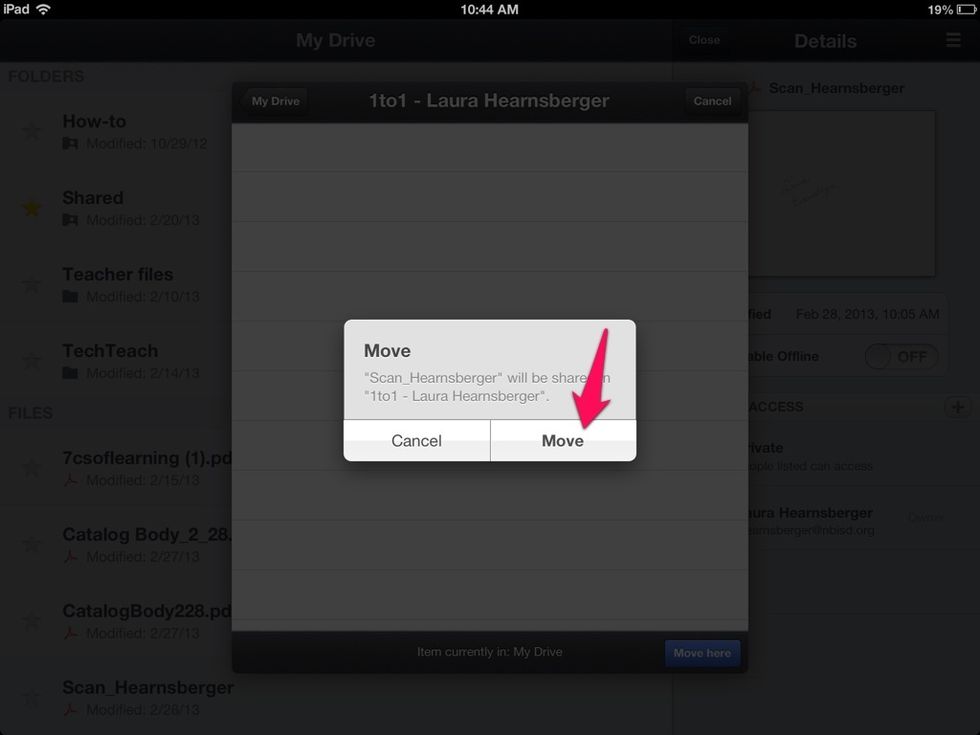 Select "Move."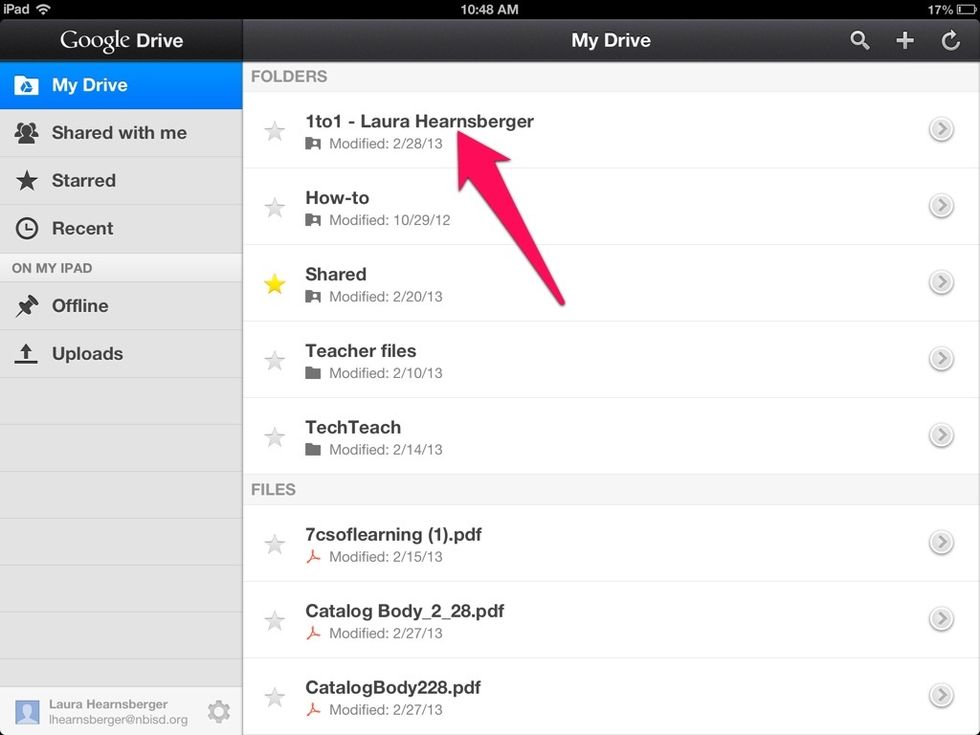 Double-check the move by opening the folder.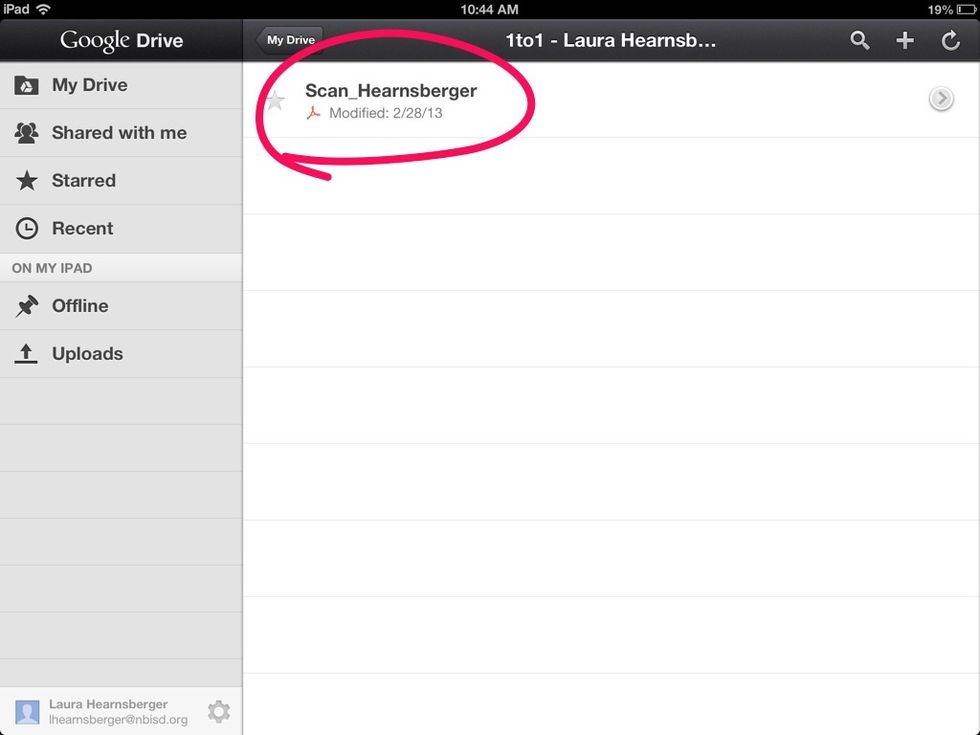 It worked!
Remember... Whatever you move to a shared folder is automatically shared, so be careful.
If you have any questions, email Laura Hearnsberger.
Google Drive app
Google Drive account