I found a tiny kitten in a dumpster recently. When I found her she didn't even have her eyes open and was all alone, she needed a mother so I stepped in. Learn how I did it! :)
674
For the first 2-6 days you're going to want to keep her close because they're senses aren't fully developed. Keep your kitten warm and wrapped up. She will want to stay close to you.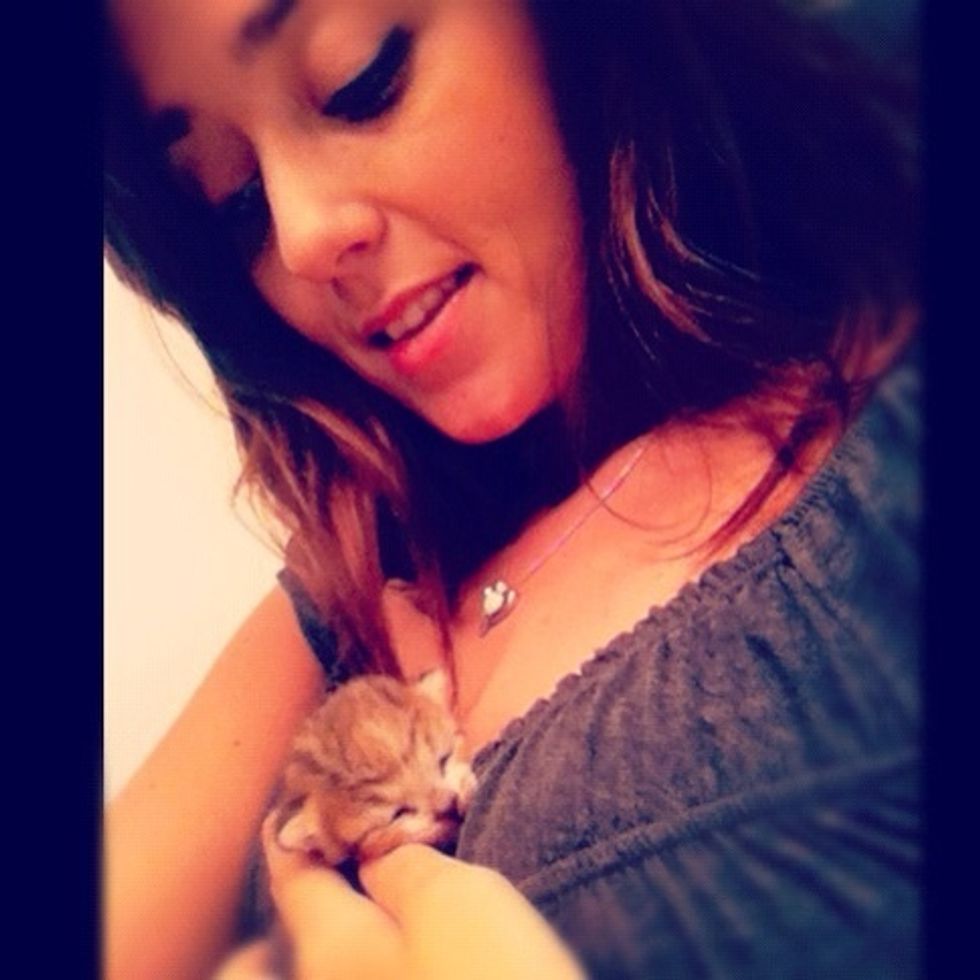 I kept her close while her eyes were still closed so she felt safe and calm. It's a fact that newborns use the sound of their mothers heartbeat to fall asleep.
You're going to want to feed your little baby next so you'll need that formula, which you can get at any pet store. Heat it for 7-9 sec. and shake well. Your baby will latch on.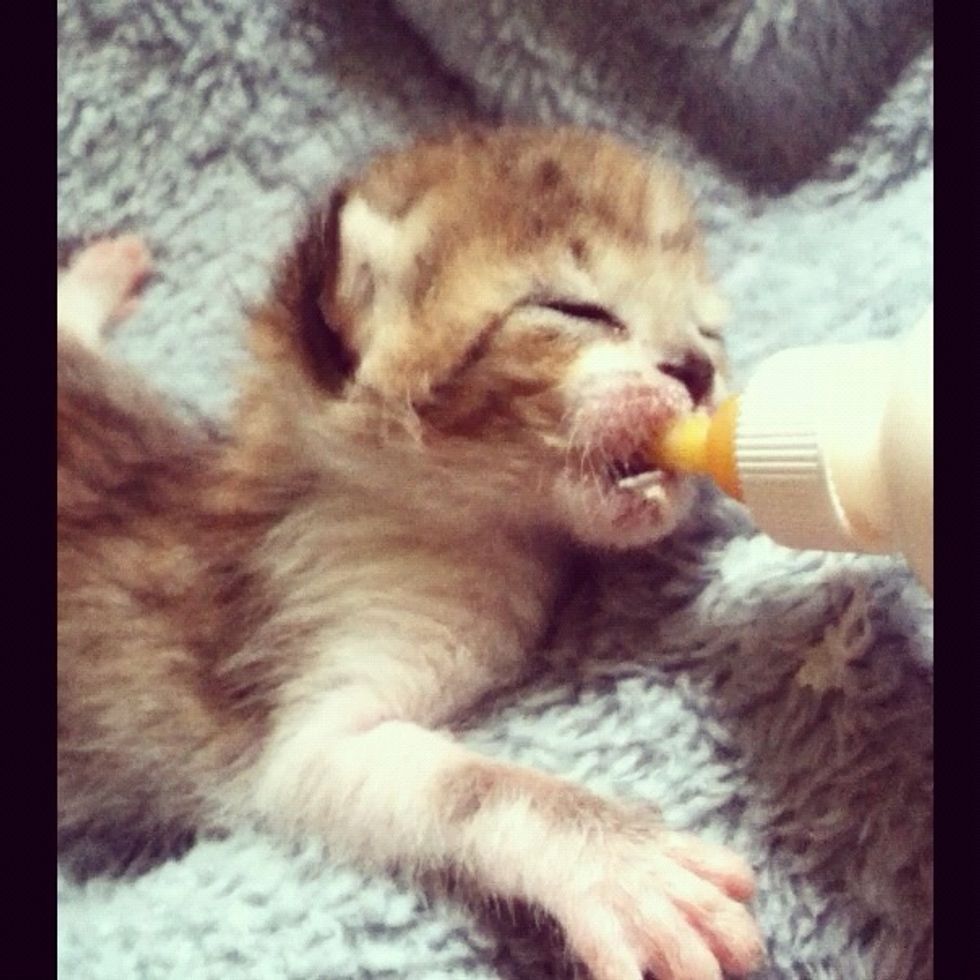 I suggest a bottle with a rubber top instead of a dropper to help mimic the mothers nipple. It will make it easier on you both.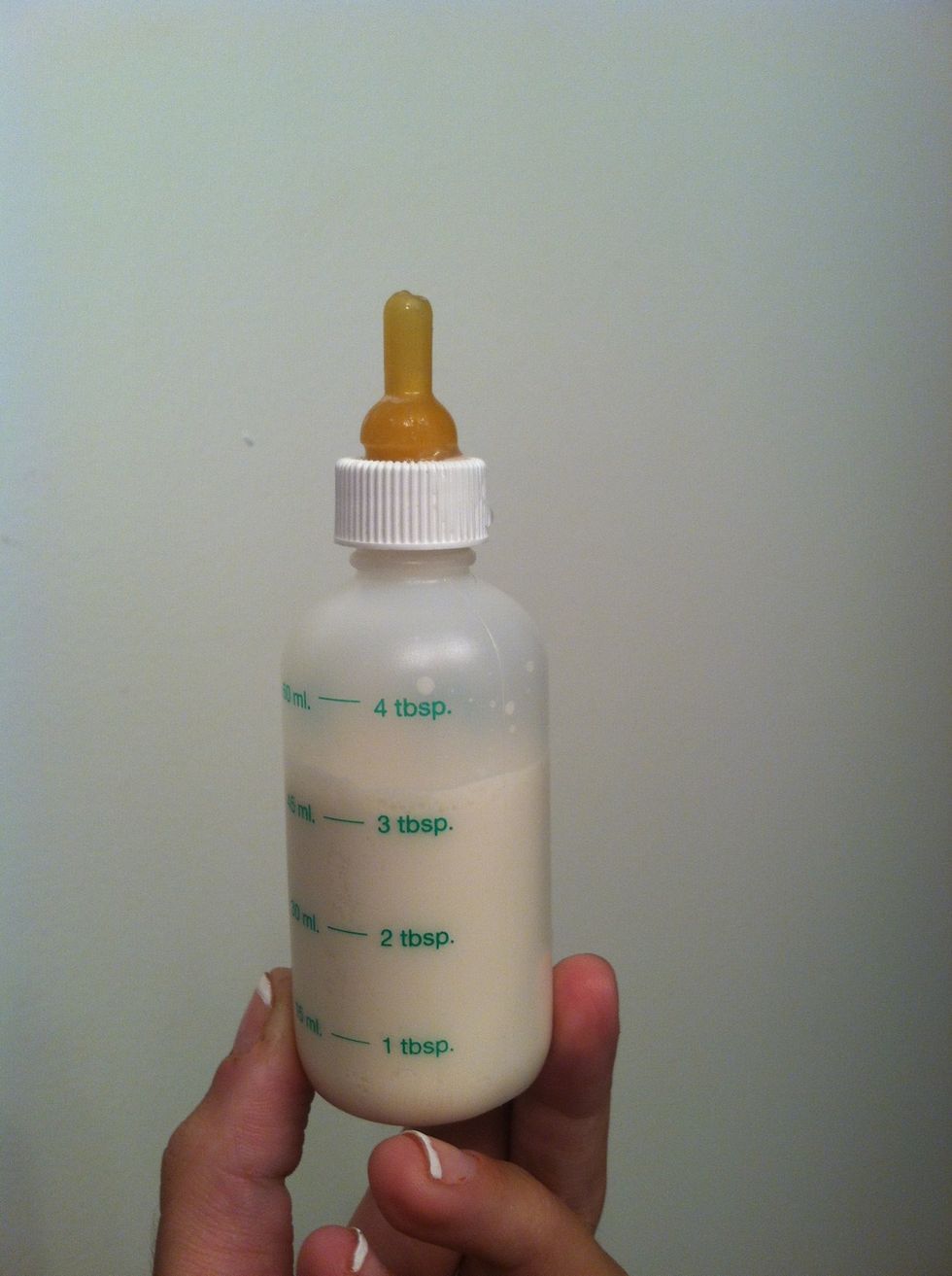 Kittens at a week old must be fed every 2 hours. Maybe more. At two weeks it expands to every 4 hours. Then three weeks old- every 6-8. Each week the amount of milk will increase.
An example of what to use.
This parts a little gross but here it is. Kittens need their bowels stimulated, so what I did was took a warm cloth and just rubbed downward on her abdomen. Do that for about 5minutes after each meal!
Do not be alarmed if your baby cries, this is her first time going potty! Its gonna hurt. If need be lightly press on her abdomen while she goes to help her out. It'll be easier next time around.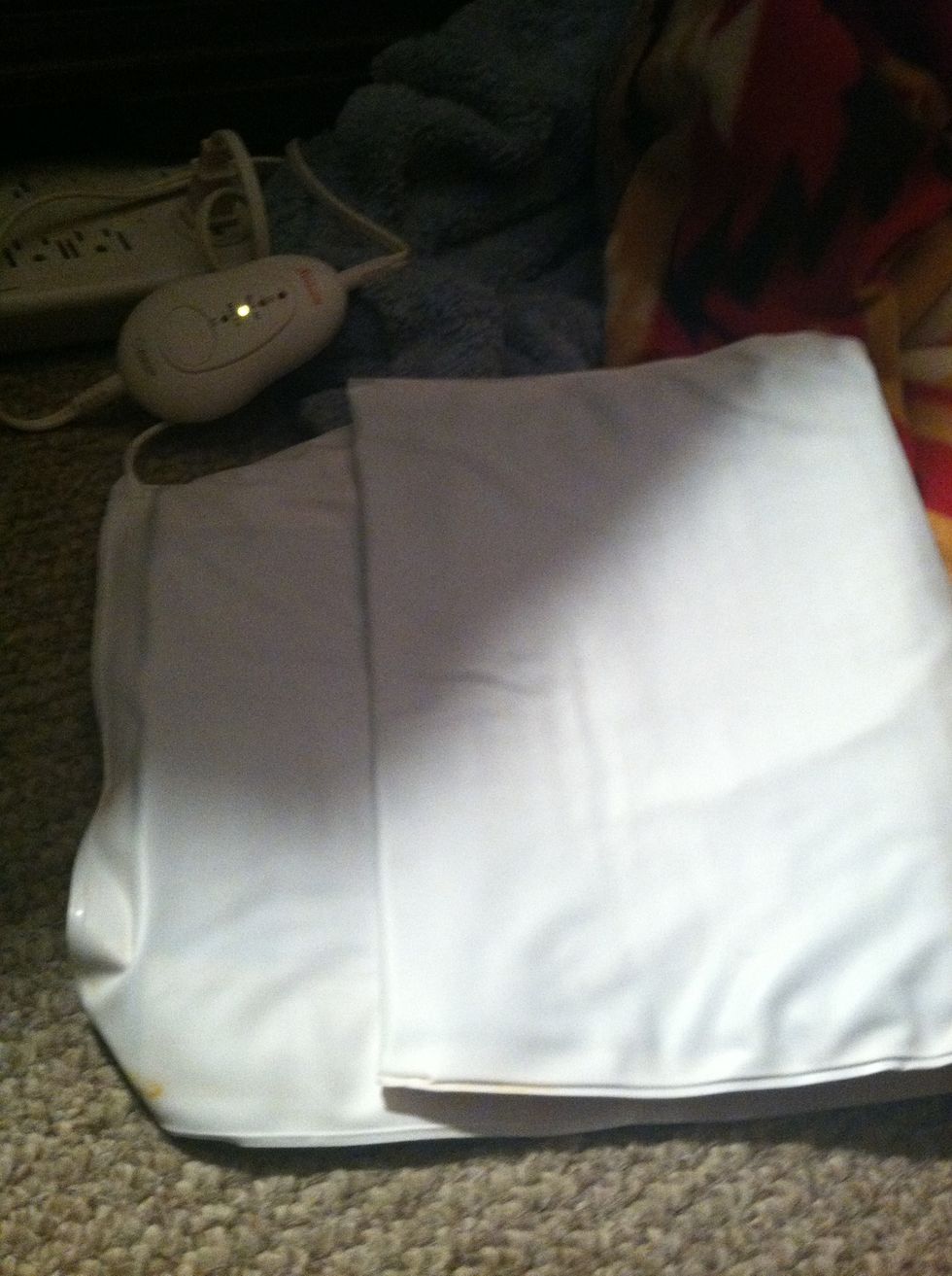 Keep you're little one warm! Heating pads are Available in most stores. I got mine at Walmart.
Set up the heating pad and some blankets, put you're kitten in and out she will go 💤
:) your kitten will get the hang of things. After 6 weeks you can start to introduce your kitten to soft food.
Last but not least give your new baby attention let them crawl to gain strength and make sure they get checked out at the vet good luck, feel free to ask me any questions!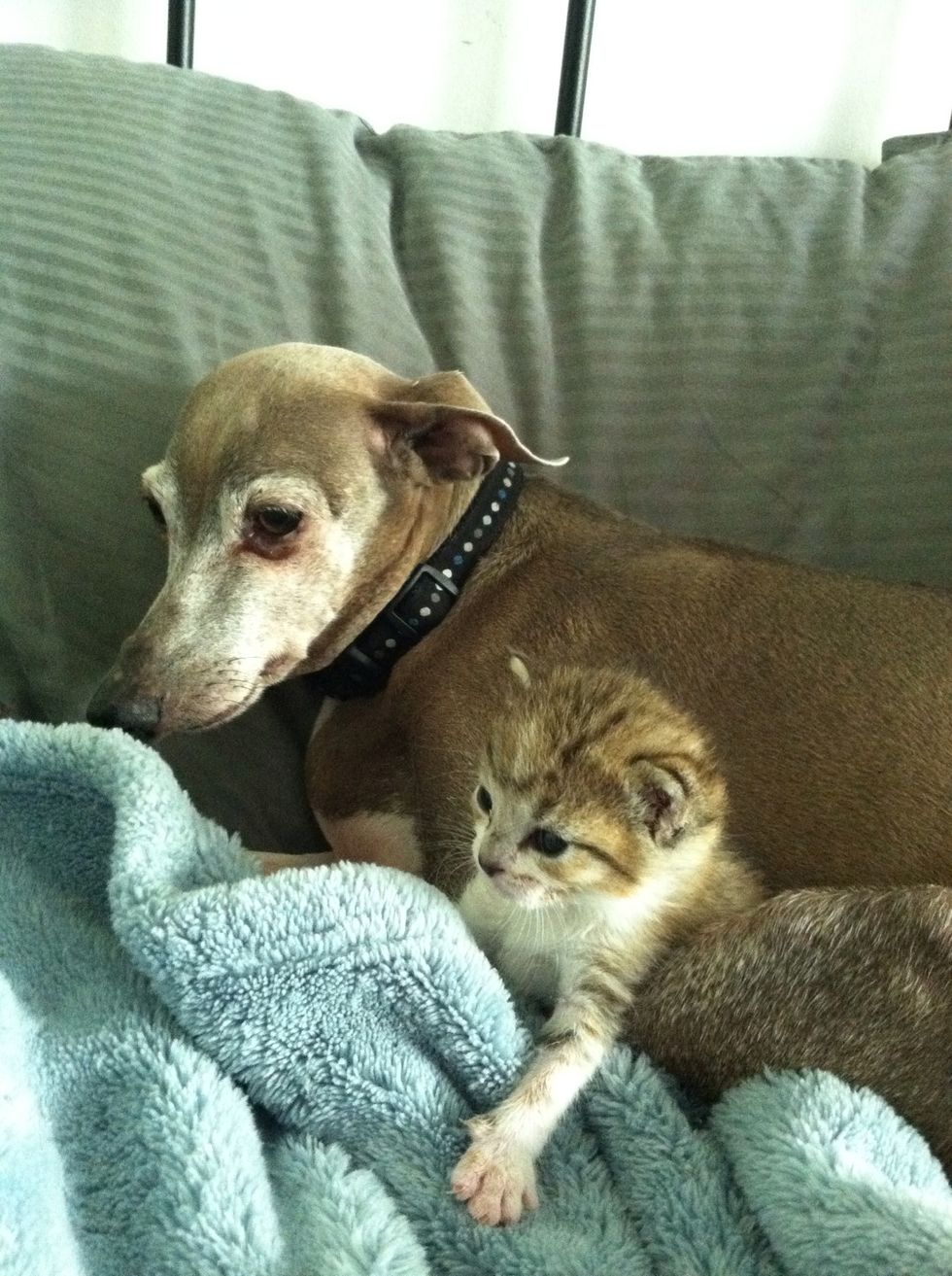 My dog Bella and baby Lily are turning into bestfriends!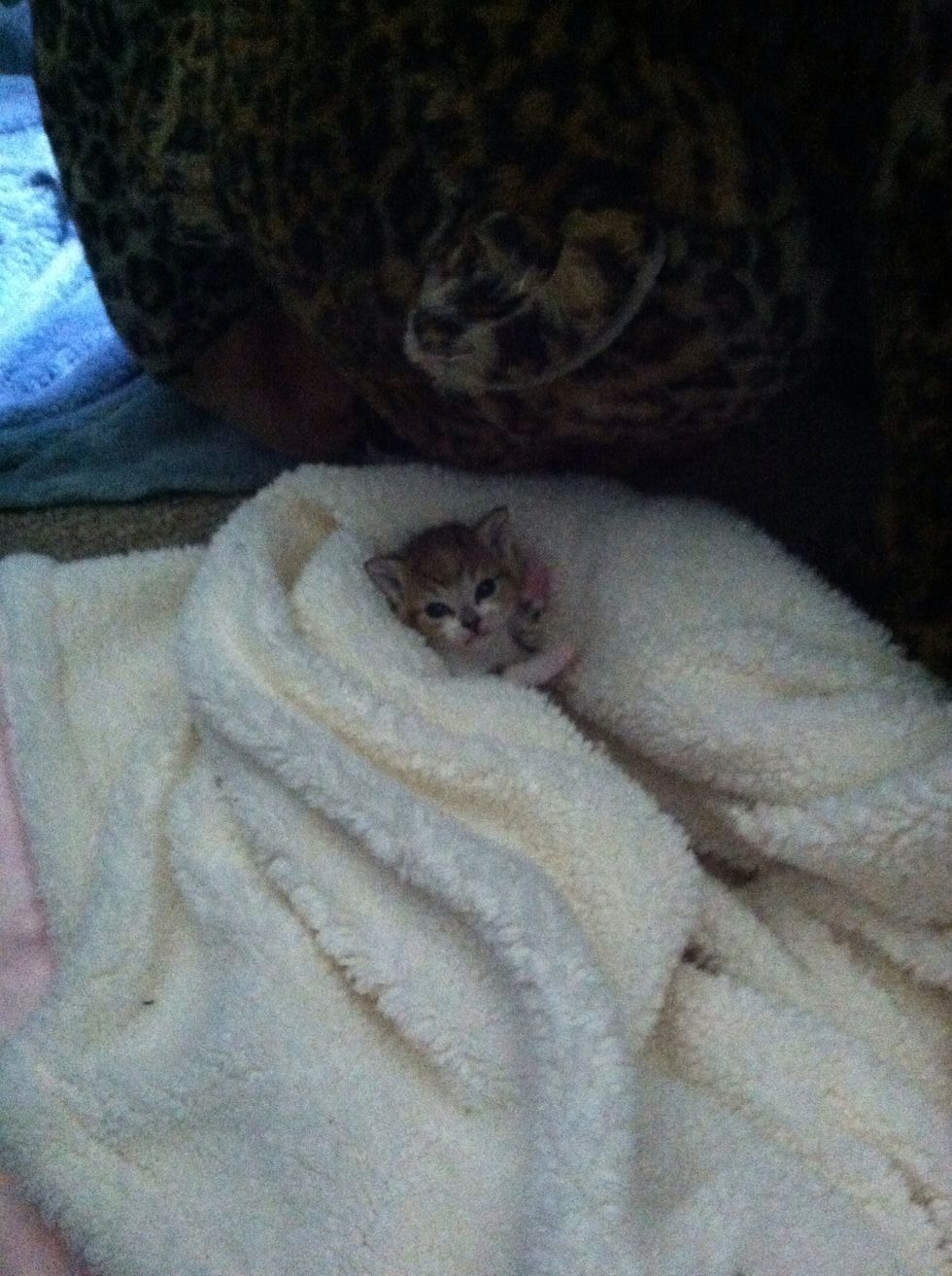 SHe's getting so big! This week aug 1-7 she is getting introduced to real food!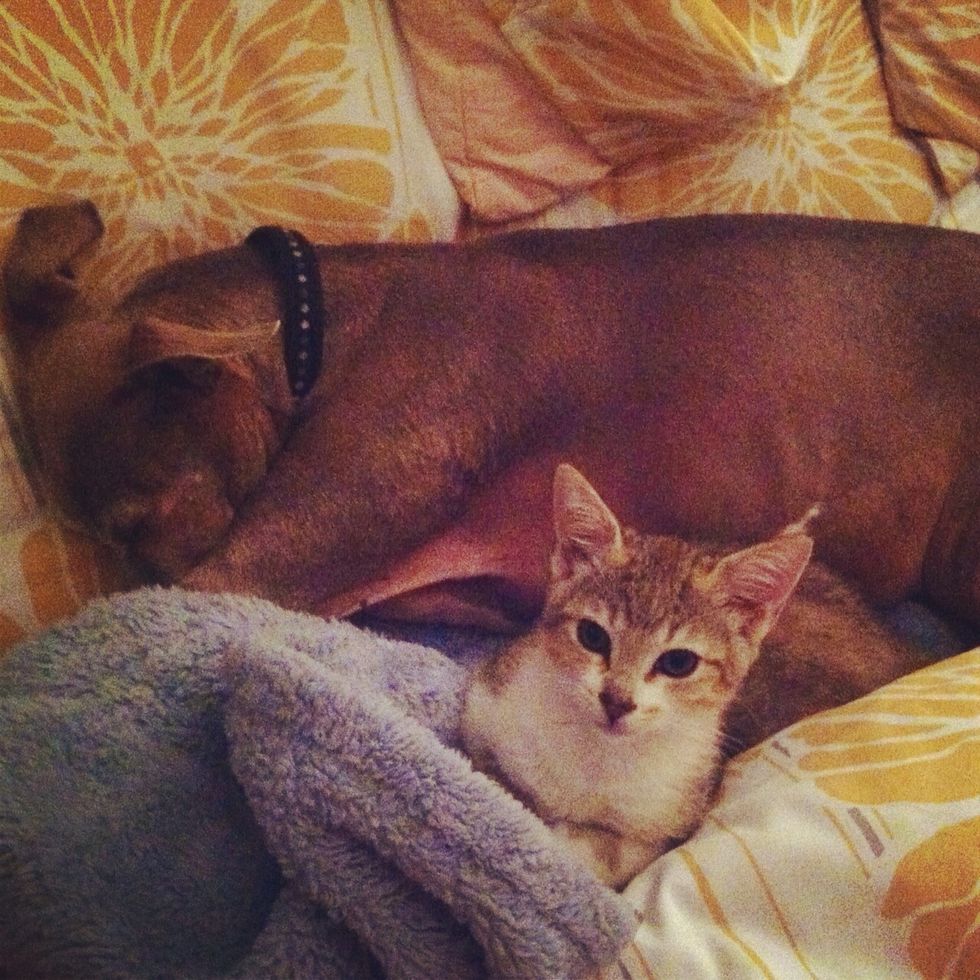 Updated 11/6/12 lily and Bella are best friends! She's grown into such a young lady 😉
She likes to stay warm in the dryer....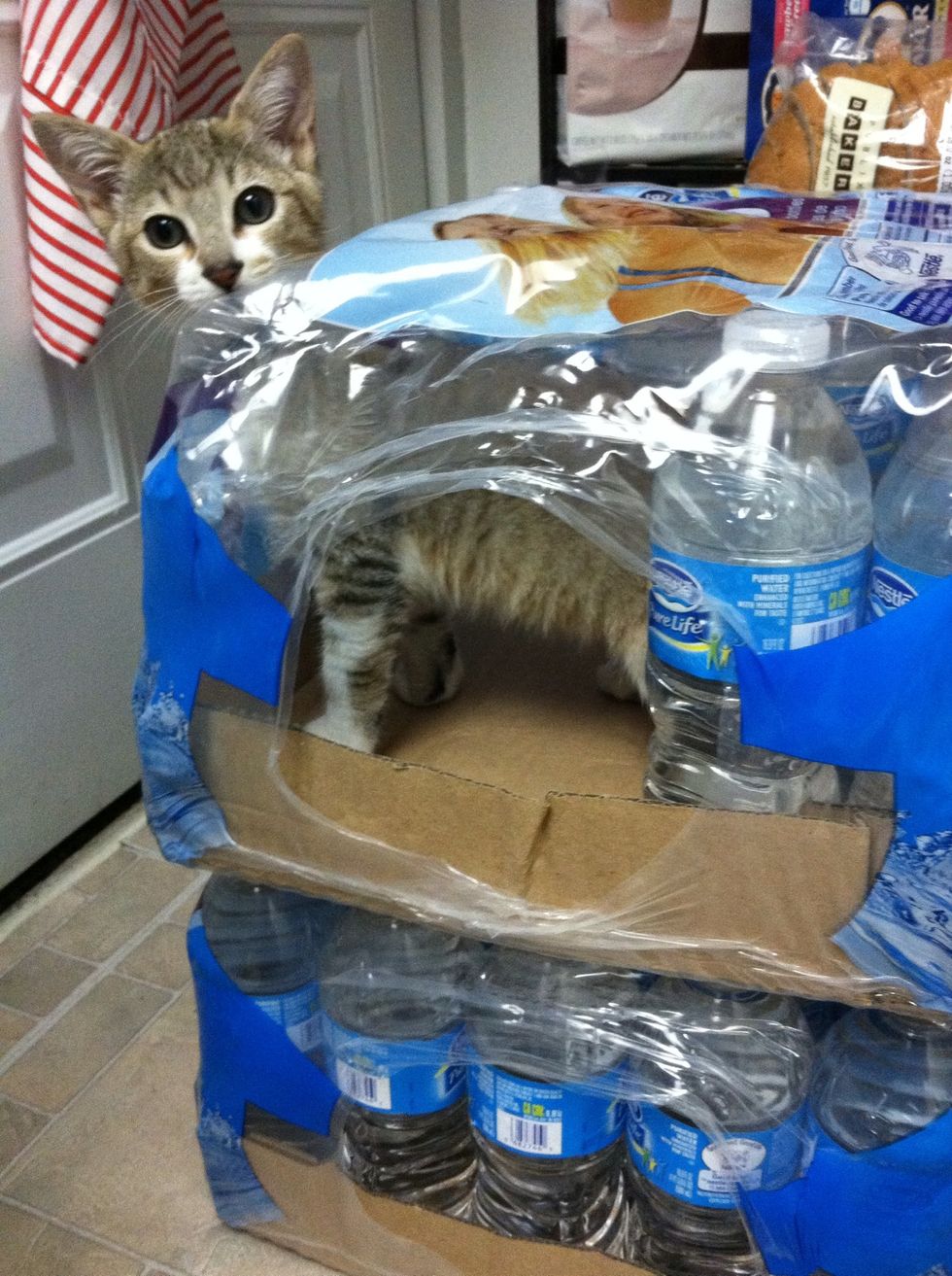 Play in cases of water!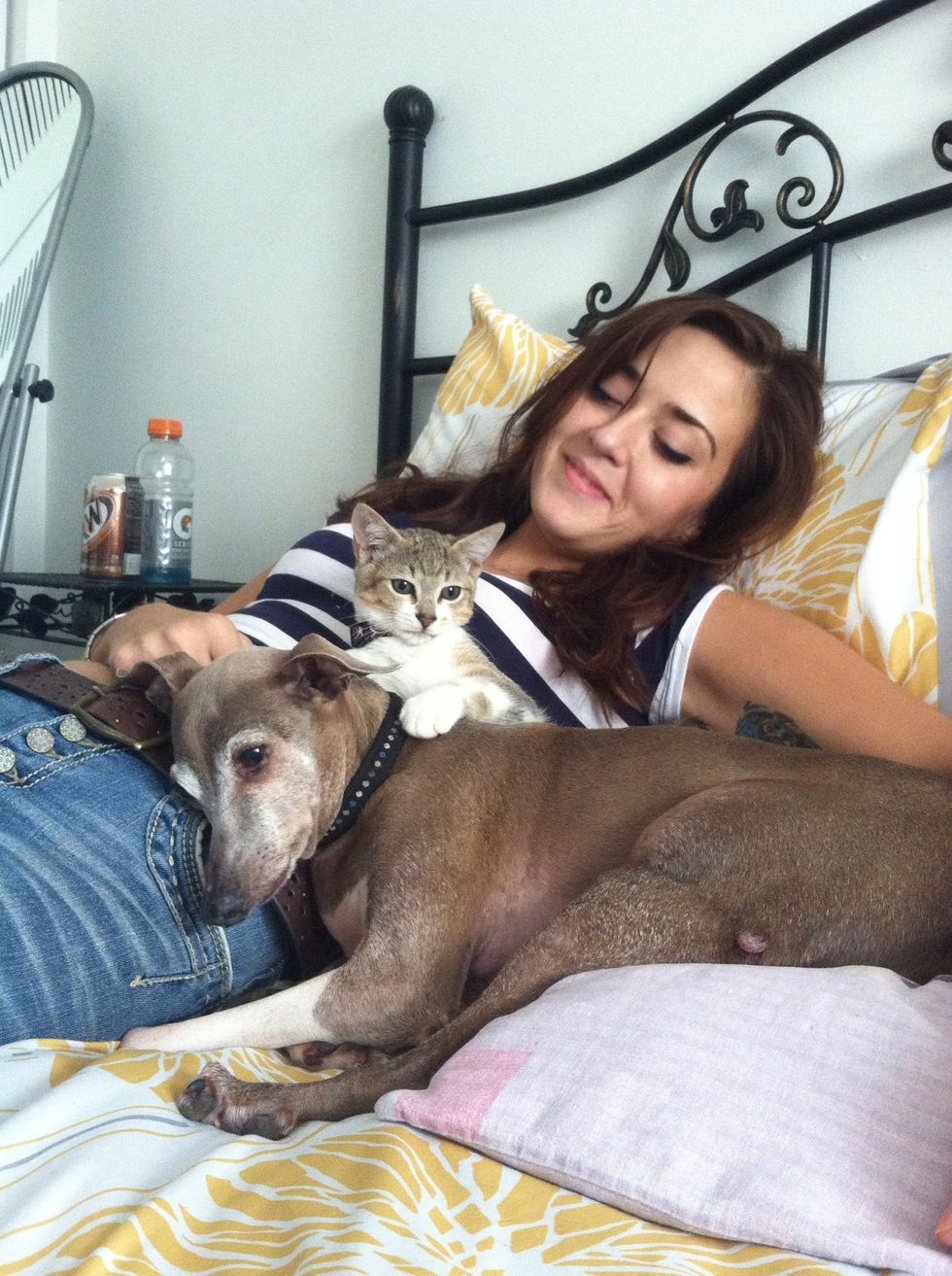 Cuddle with friends!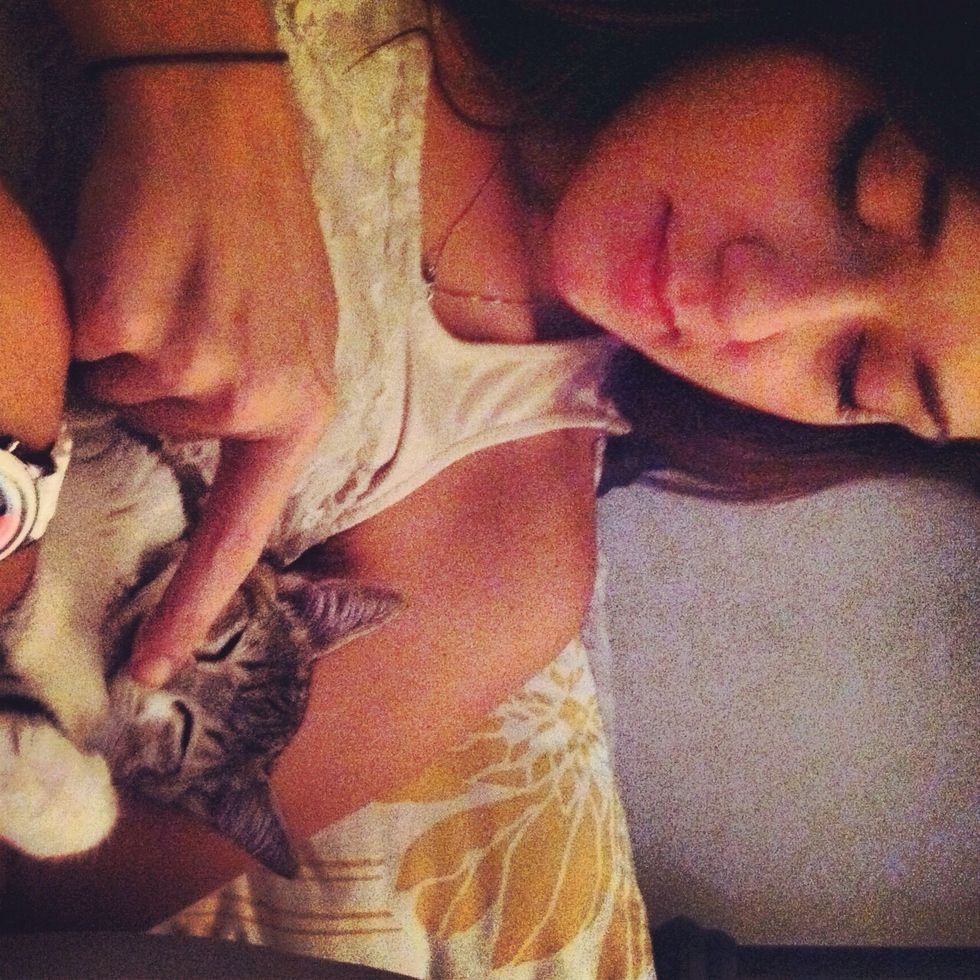 And sleep in mommys arms !!!
:) success, a healthy kitty! Now look back at her first photo.
2.0gal Kitten replacement formula. Walmart or a pet store
1.0 Dropper or bottle. Found at a pet store
1.0 Heading pad. Can be found at Walmart.
1.0bnch Of ❤💋😘🐱