How to modify a $2 cap gun to load faster and smoother
Using wire cutters and a file, make your $2 cap gun feel like a $20 cap gun!
186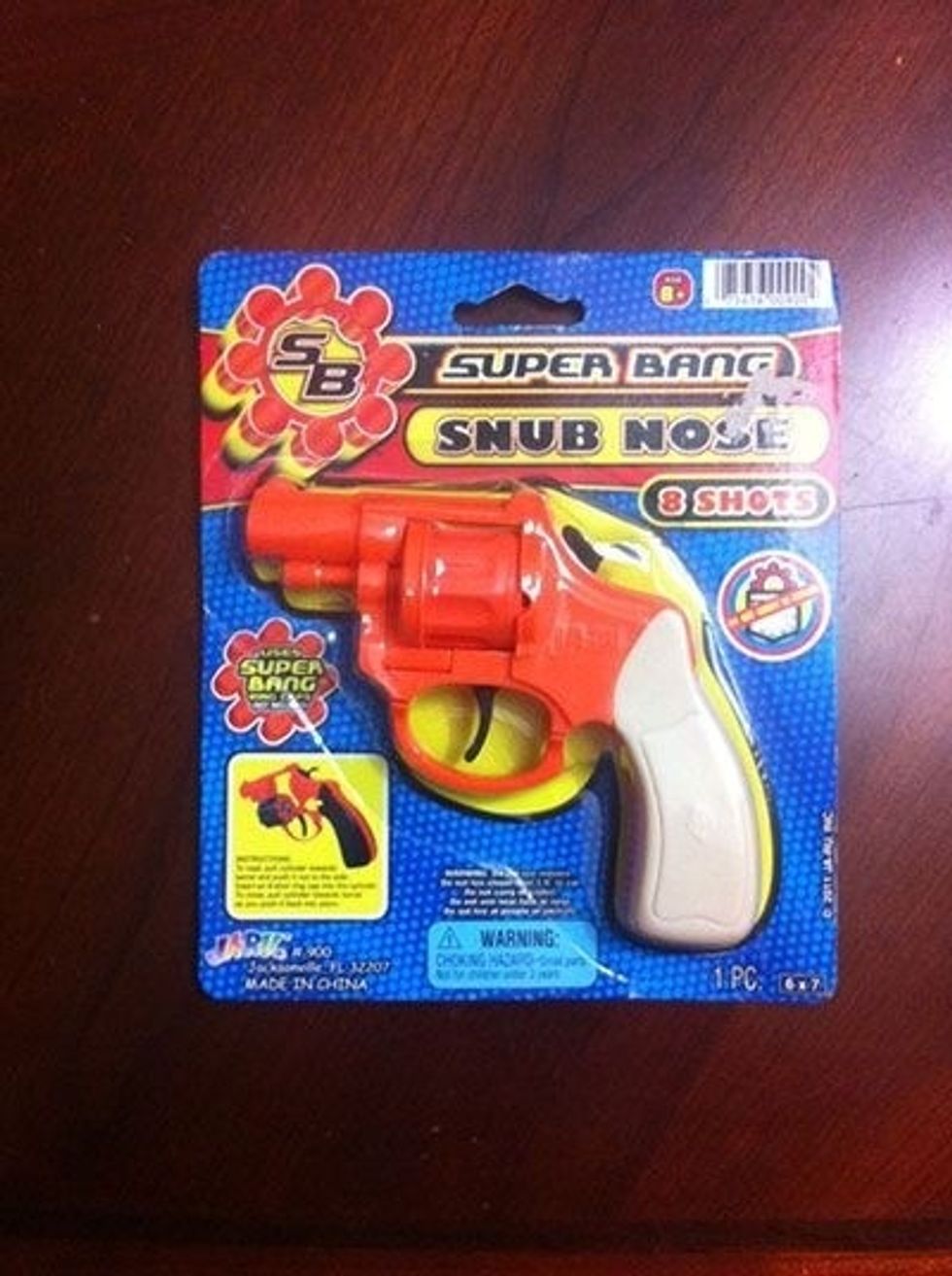 We got a bunch of $2 cap guns, but they were stiff and difficult to load. I shortened the spring and filed down the frame to reduce friction. Now it feels like a super expensive cap gun!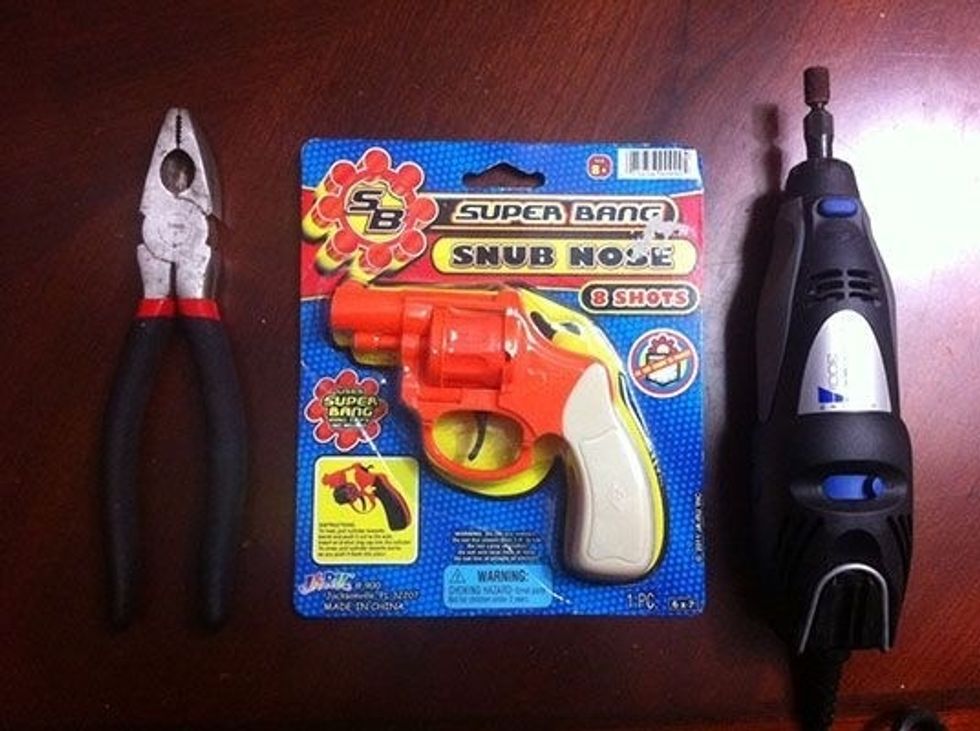 To do this, you'll need a simple wire cutter (most pliers are also a wire cutter) and a Dremel (or any file).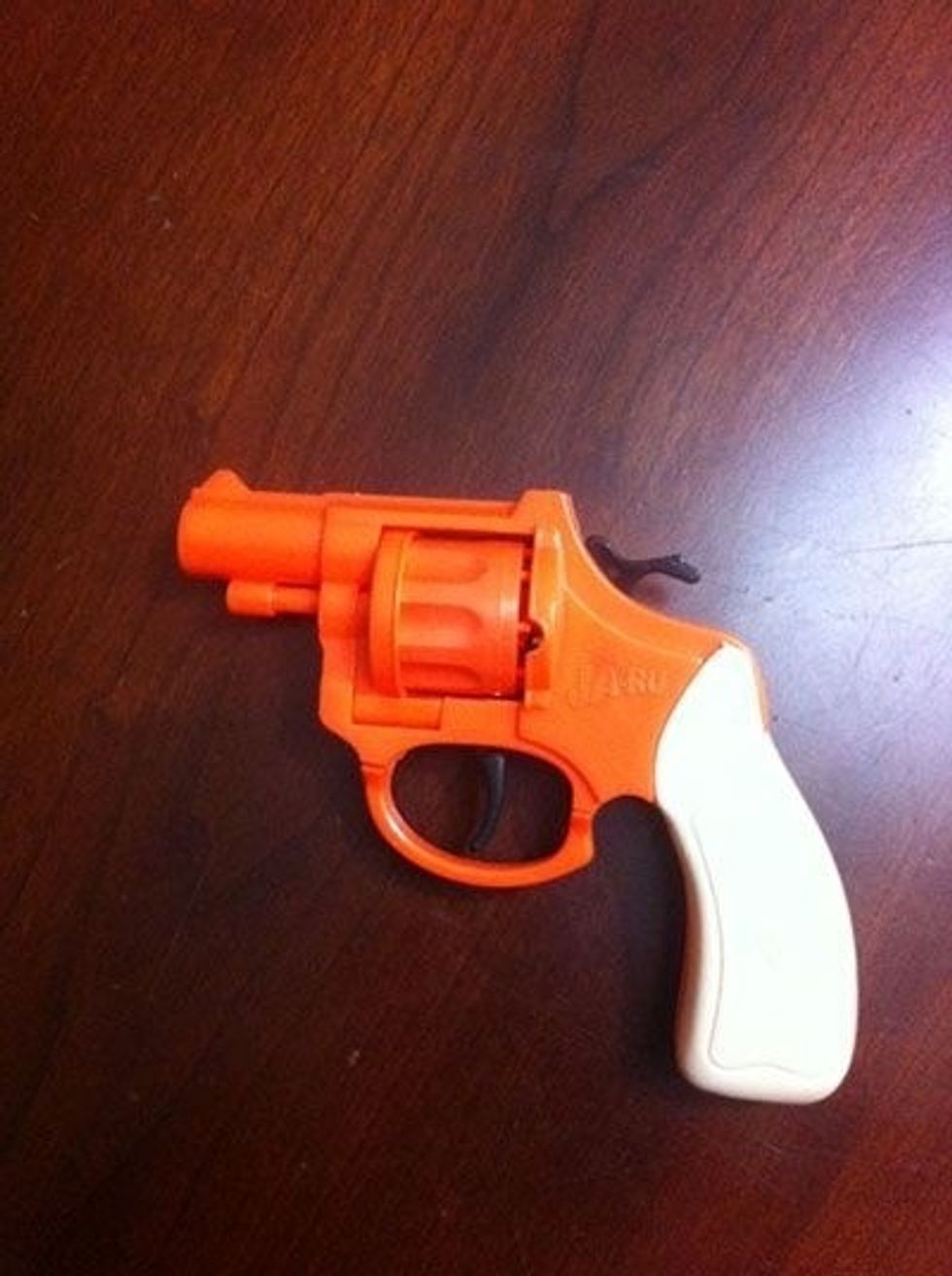 Let's get started. Open the cap gun.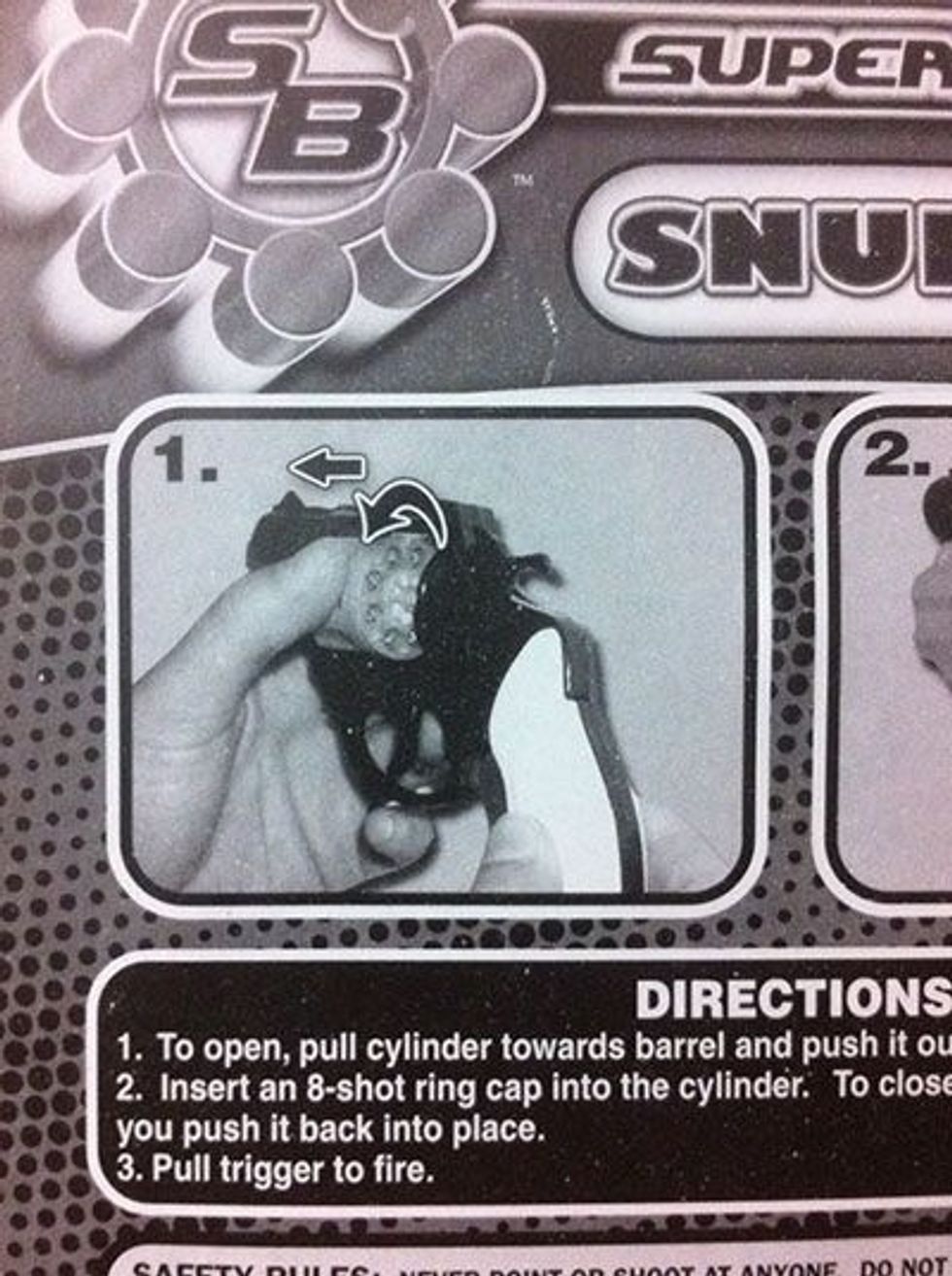 Follow the instructions on the back to open the cylinder. This one is spring loaded.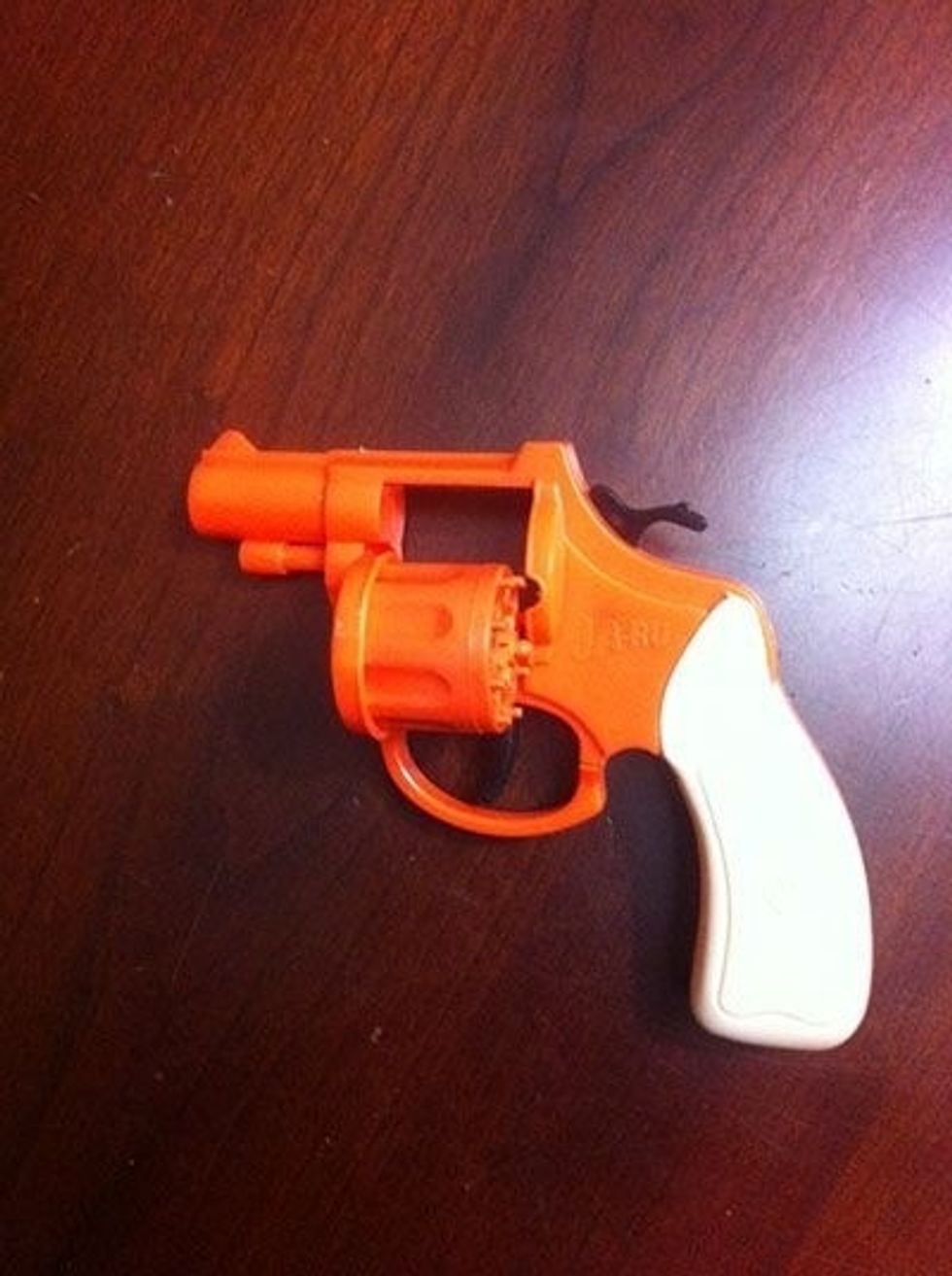 Here is the open cap gun. We're going to shorten the spring with wire cutters, and file down the case in two places to reduce friction.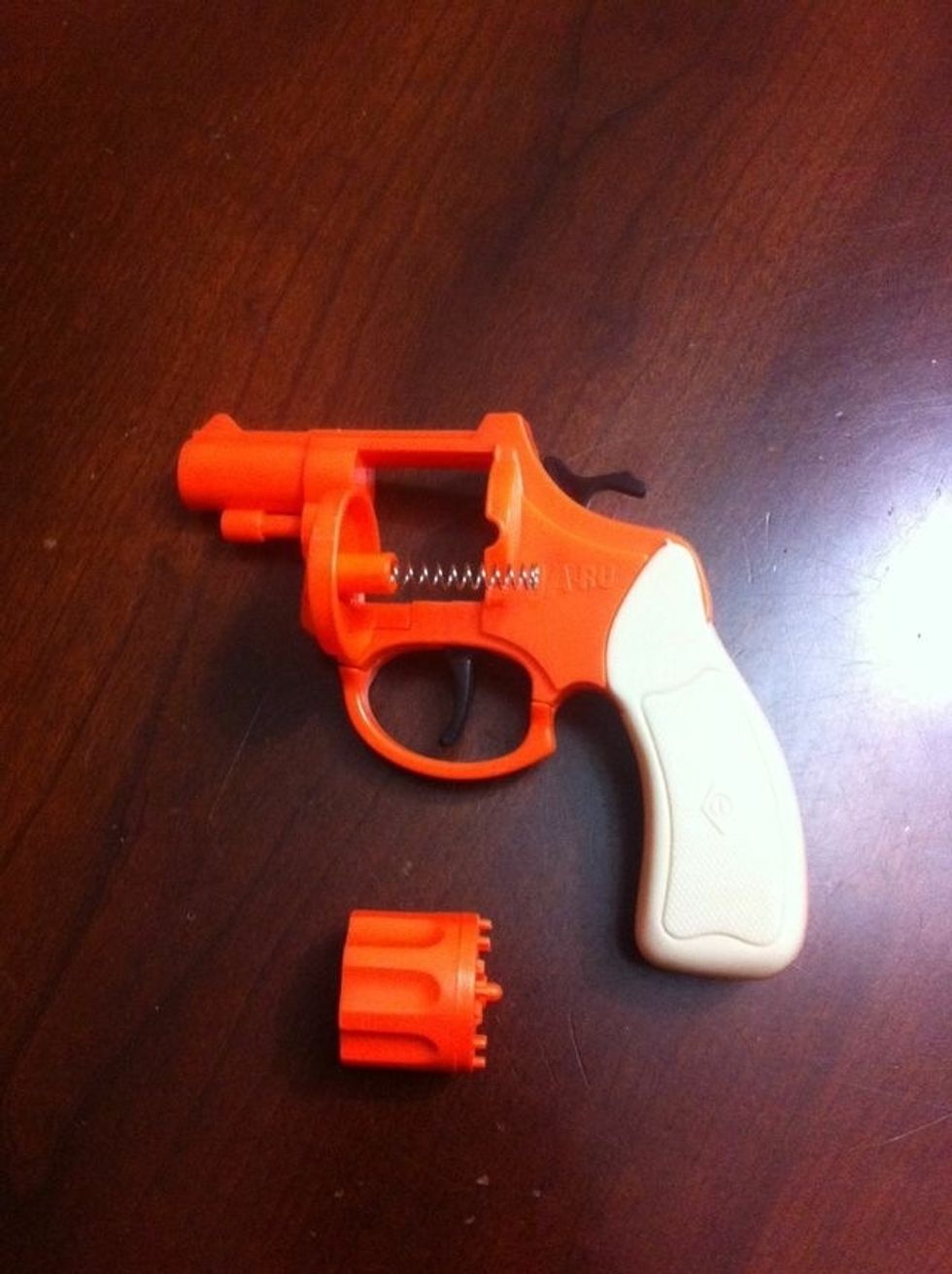 Slide the cylinder off to expose the spring.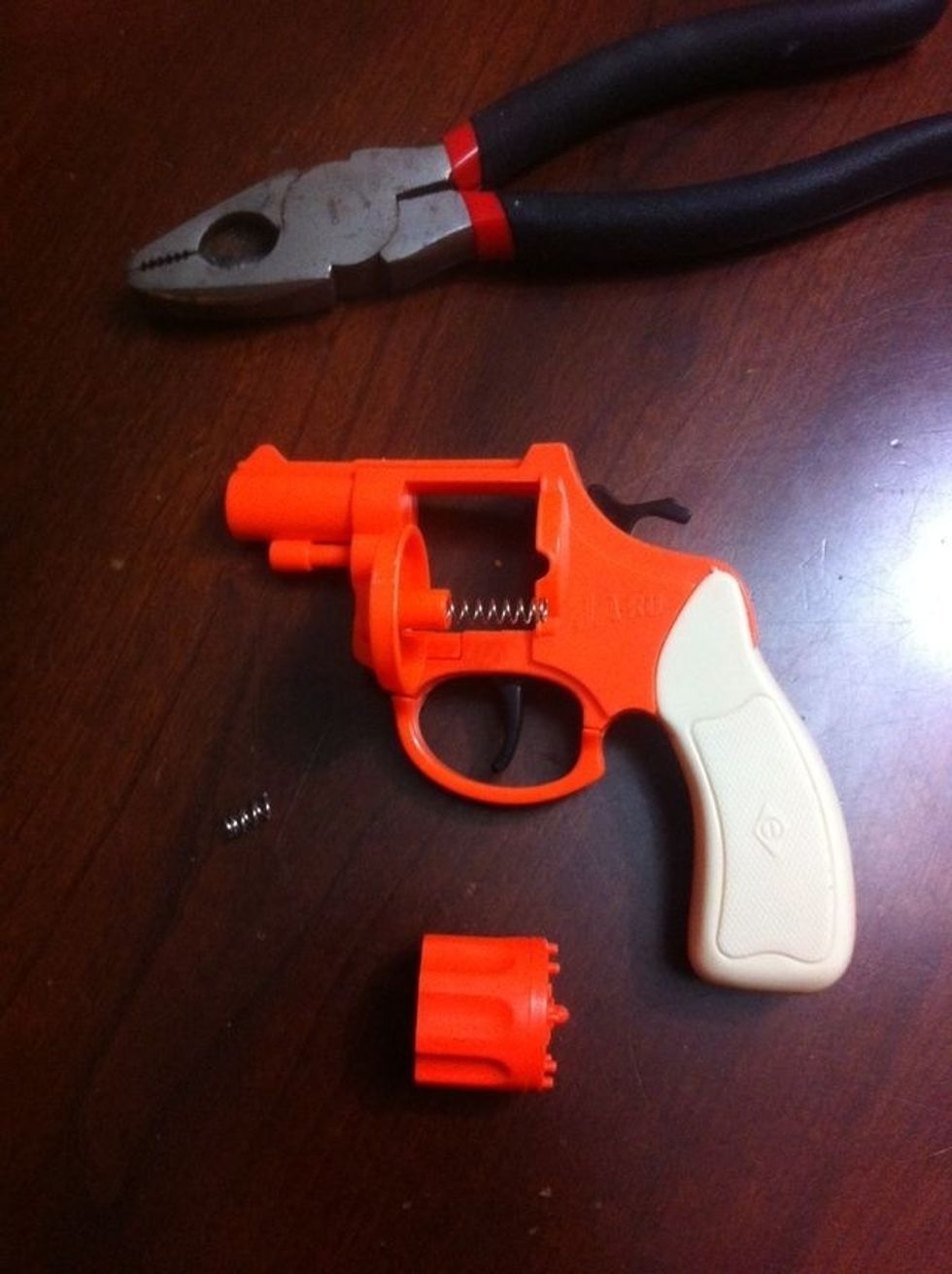 Use the wire cutters to cut off the base and about three sections of the spring. The spring should still reach the back of the case. (Compare this step to the previous step to see the difference.)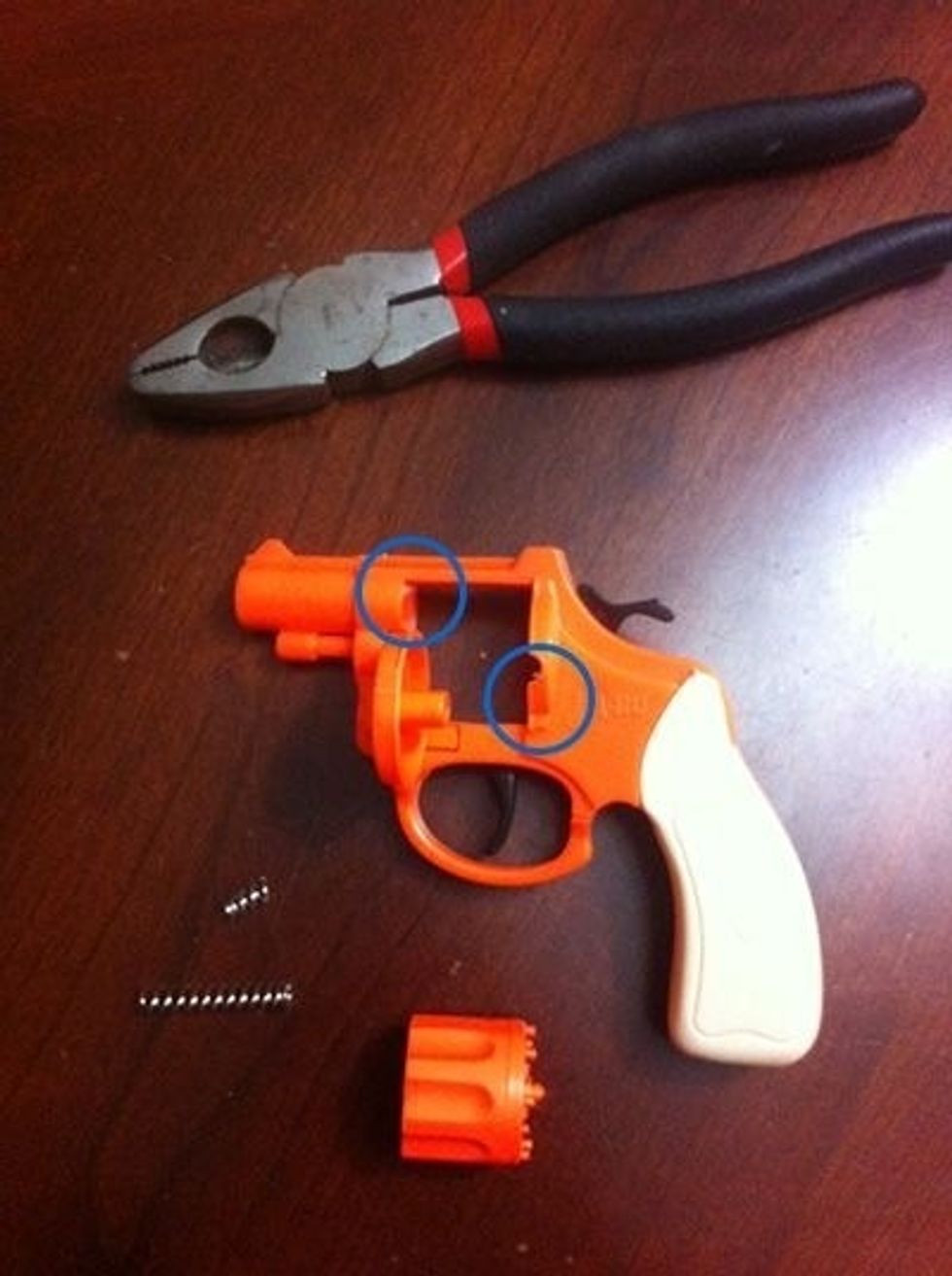 Next, we'll file down the back lip of the frame next to the cylinder, and drill out the front inside top of the frame where it rubs against the cylinder. Remove the spring, and go to the next step.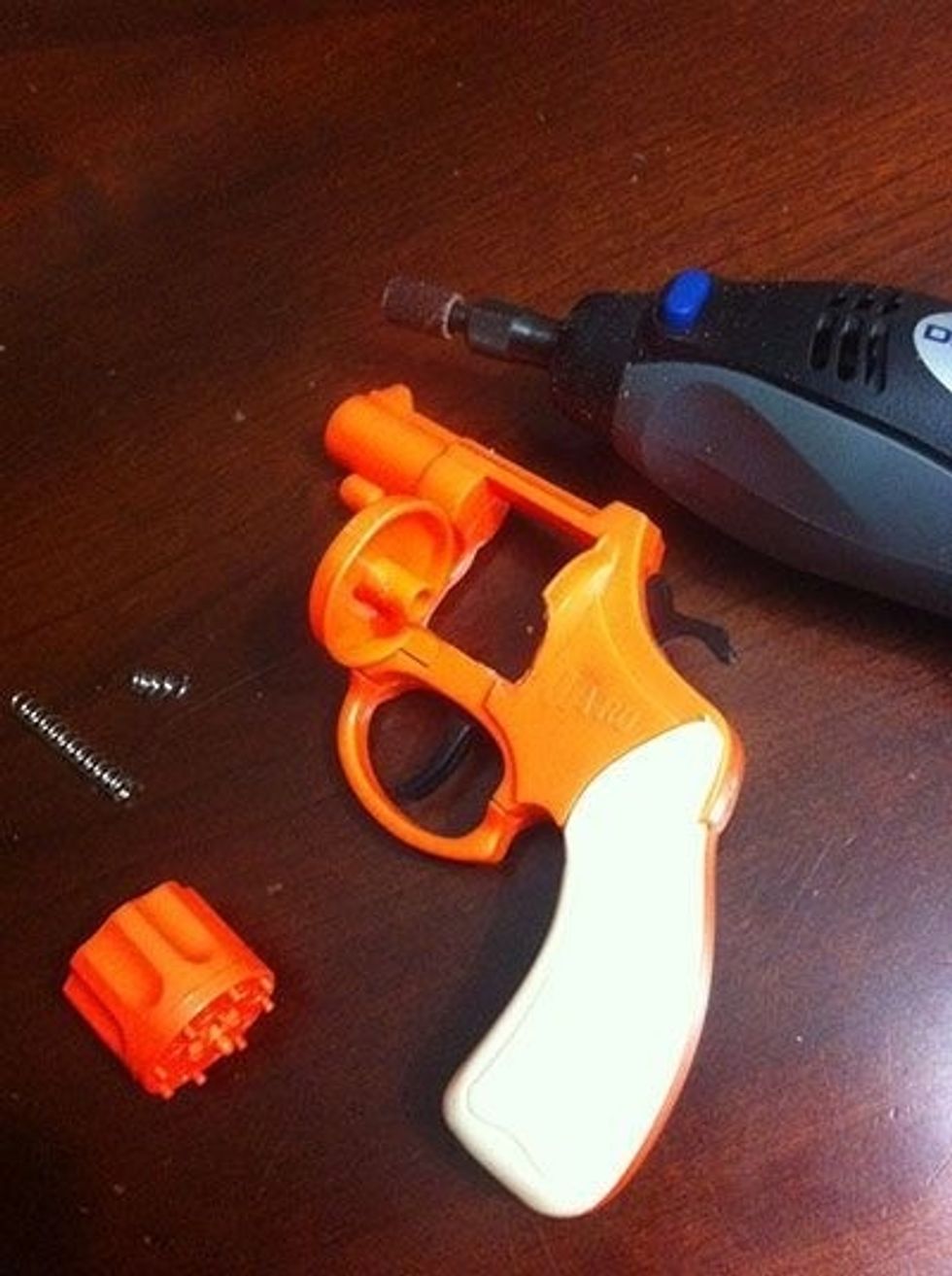 The back lip has been filed flat.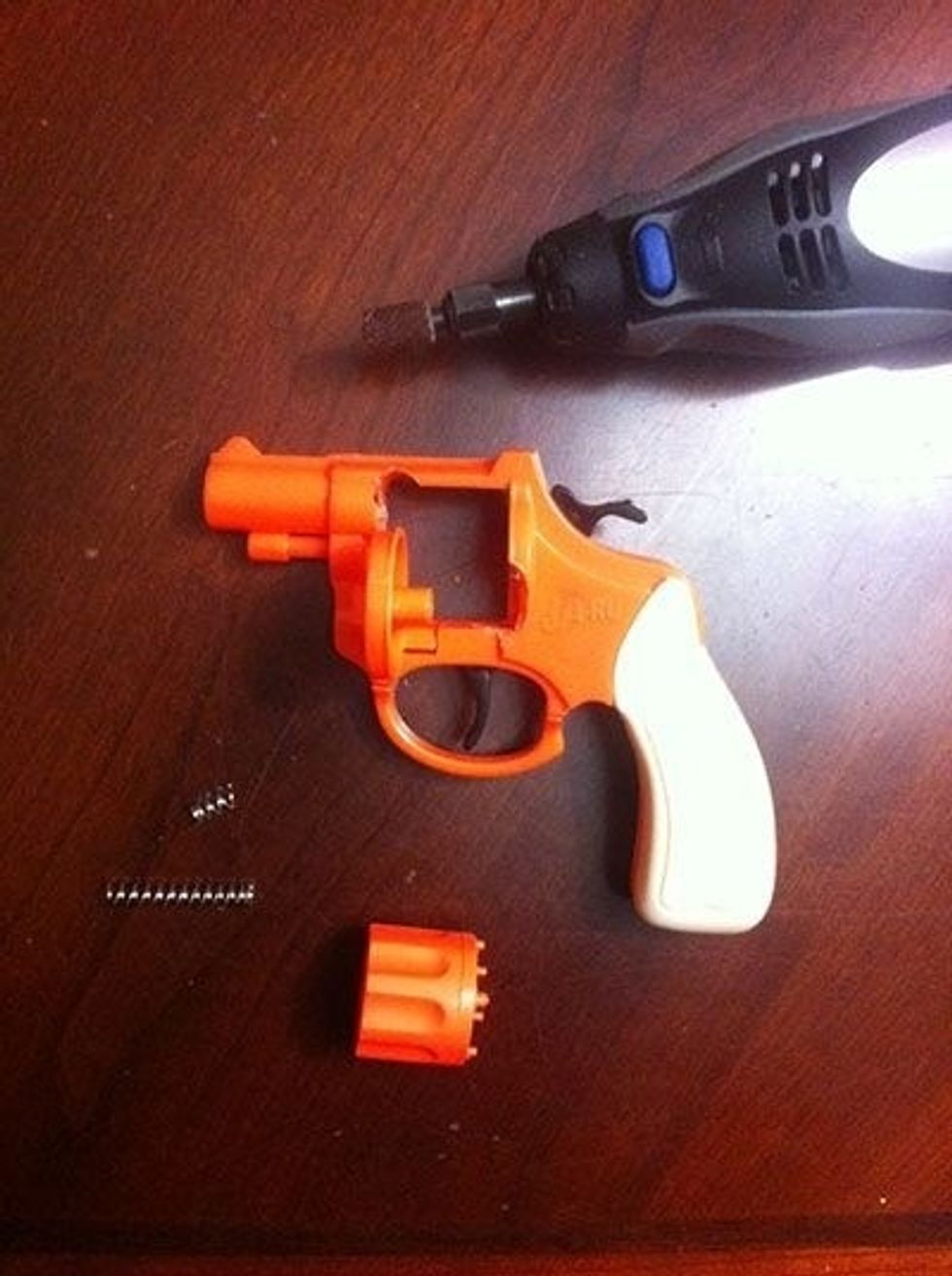 Now, the top inside frame has been drilled out. Compare this step to step 8 to see the difference.
Let's replace the cylinder. First, replace the shortened spring.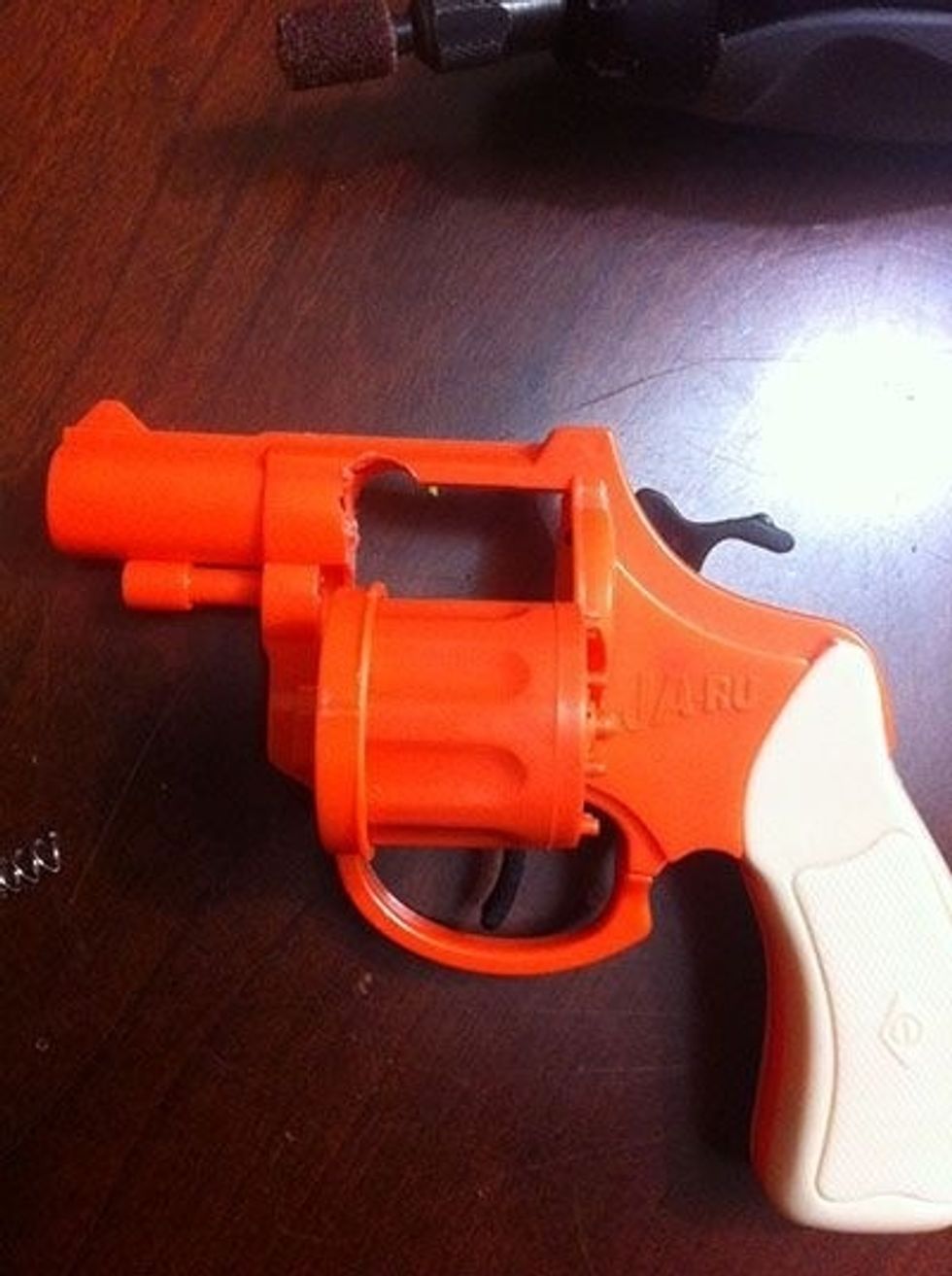 Next, slide the cylinder on the spring.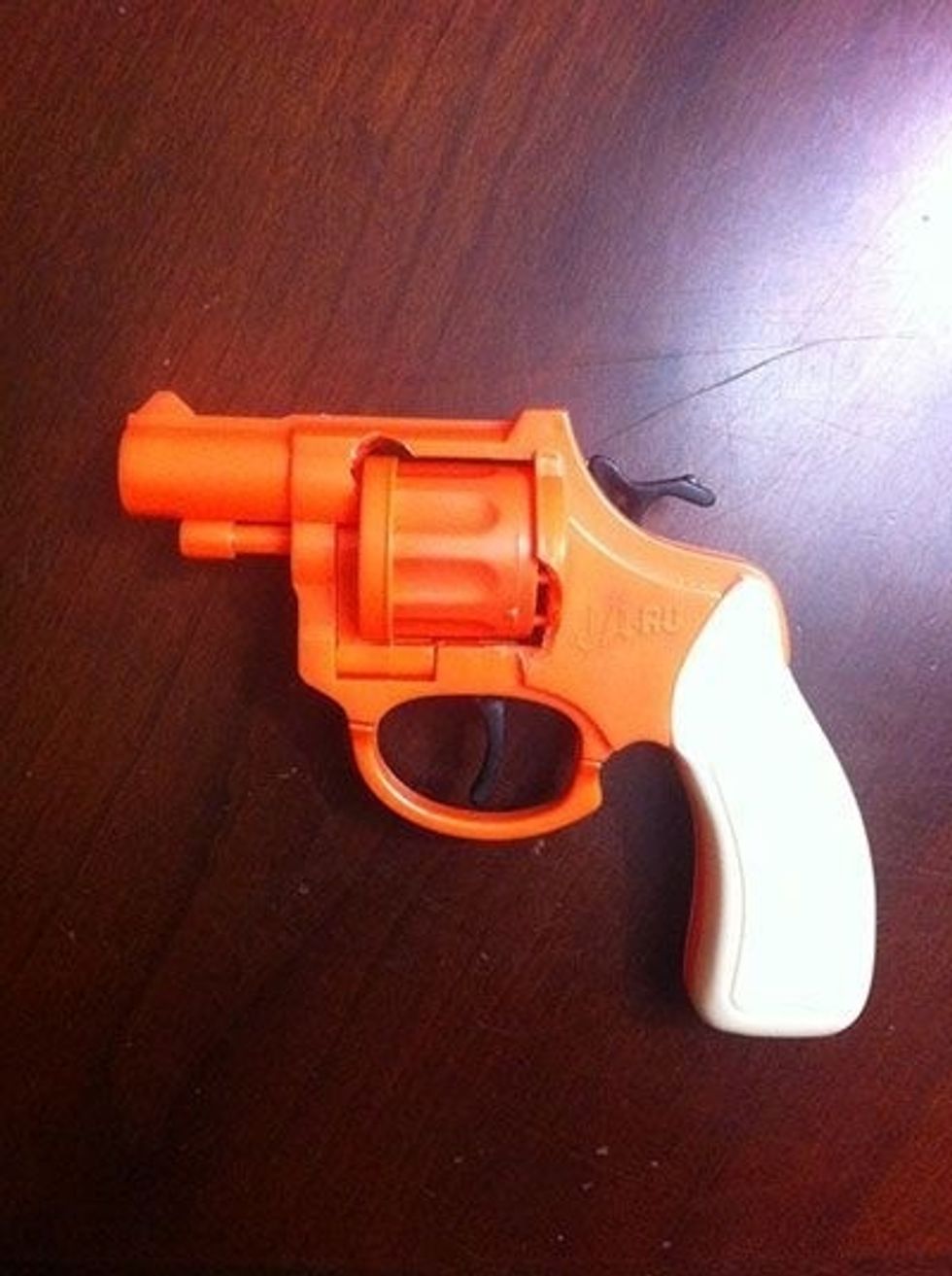 Gently push the cylinder back on the spring, and roll it back into place, just like normal. Happy hunting!
JA-RU $2 cap gun
Wire cutters
Dremel (or a file)