Mix Monkey Cookie Dough~ Raw Gluten Free Yumminess
6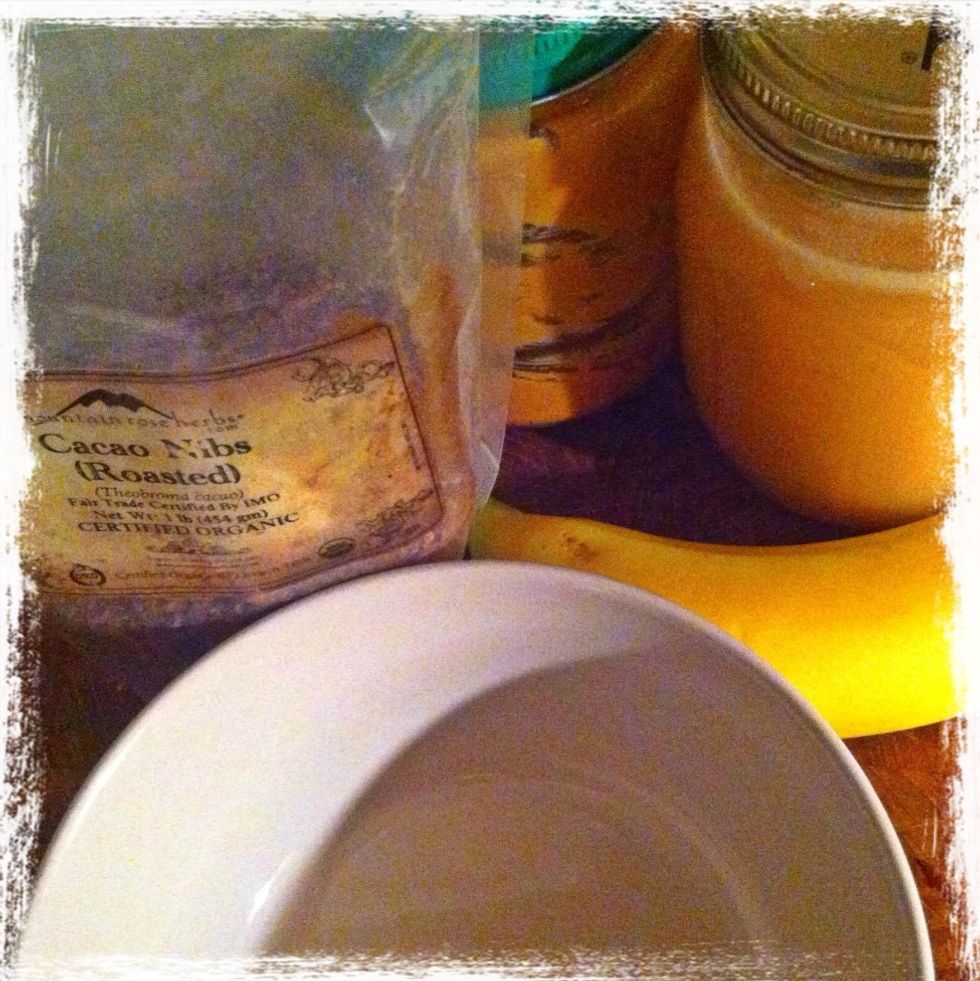 This is a Quick dessert that my daughter (who i call Monkey) Loves! ~ And she calls this "Cookie Dough" bringing about the name "Monkey Cookie Dough" !!!! ... Now get the ingredients together....
First peel the banana and break into pieces in the bowl... I kind of crush the pieces as I break them off...
Next with a fork mash the whole banana to a pulp...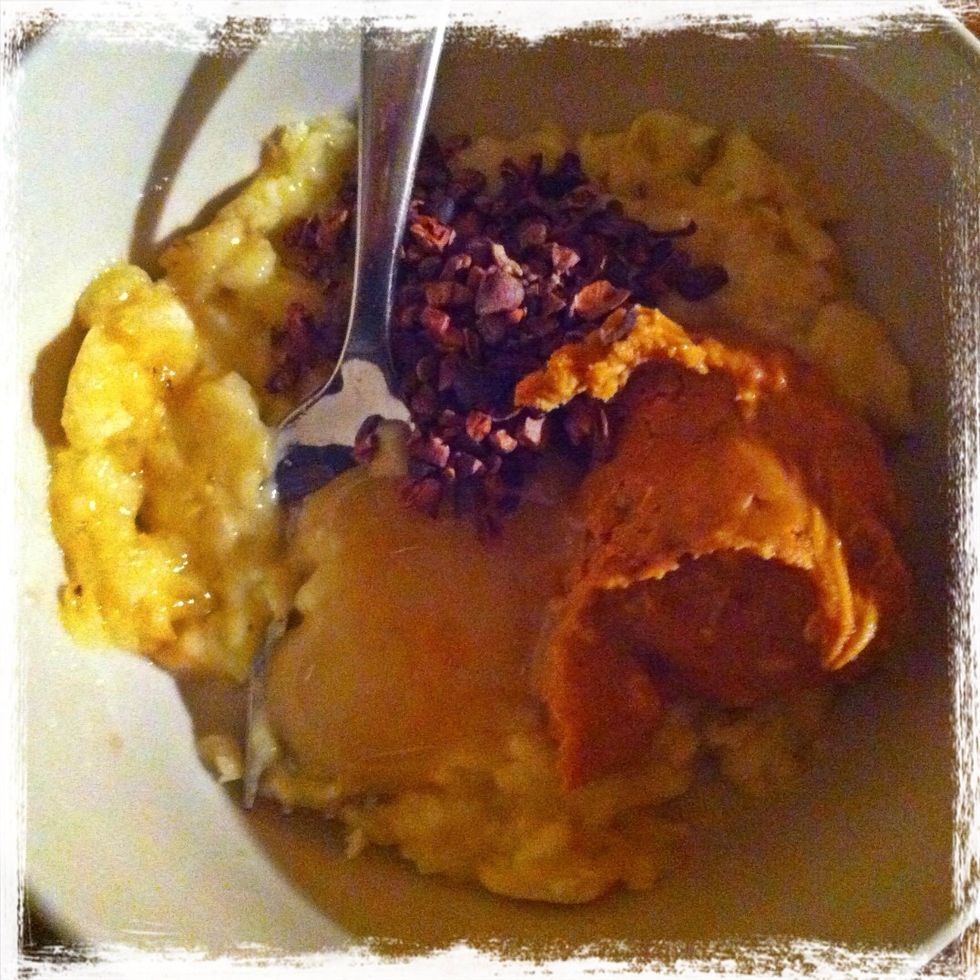 Next add a large dollop of peanut butter (I use Chunky!) ~ a Drizzle of your raw honey ~ and a sprinkling of raw cocoa nibs... Or Chocolate chips are good as well... All to your own taste...
Mash together with the fork and mix it all up well... Test what's on the fork to "make sure its Tasty"... and serve with a spoon! ~ EnJoY!
1.0 Banana
Peanut butter
Raw Honey
Raw Coco Nibs or mini chocolate chips