Mixing blue and orange Inkodye yields a beautiful sepia-like hue that is perfect for a vintage feel in your Inkodye prints.
3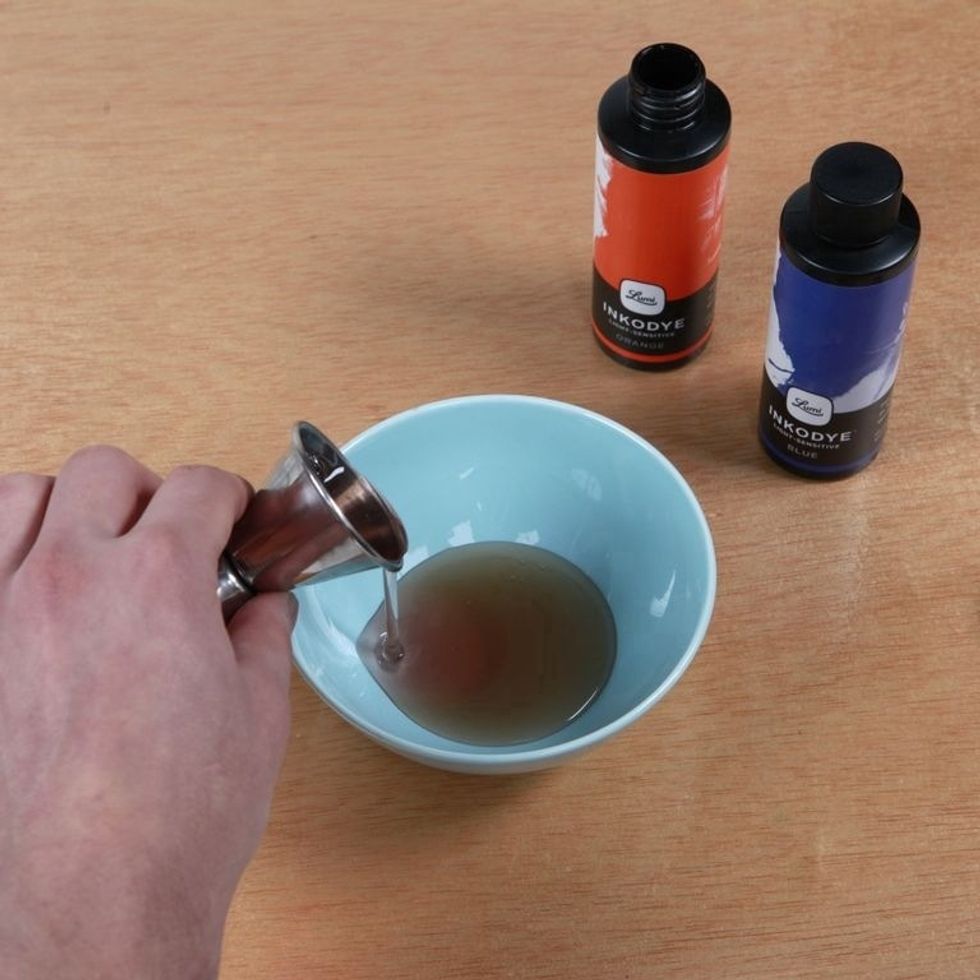 Use equal parts blue & orange. Feel free to play around with different ratios to come up with your own color variation! Inkodye may also be diluted with water to extend its use and create pastel hues.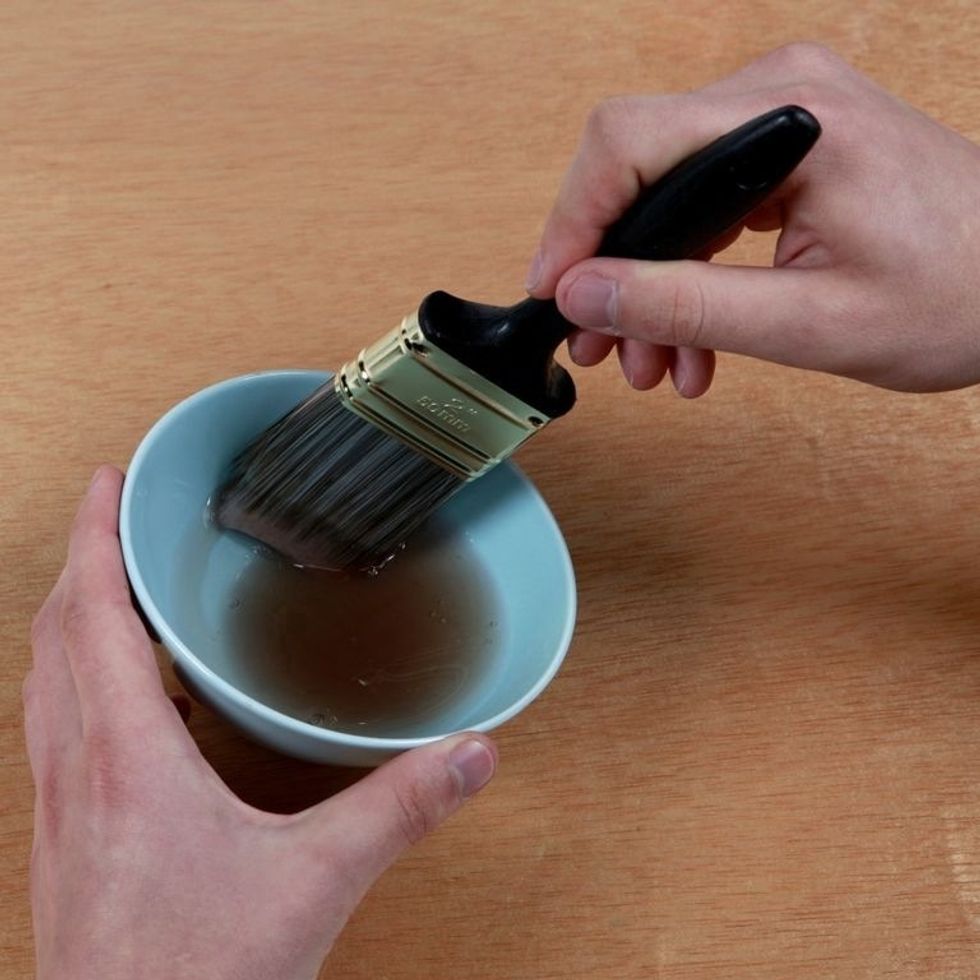 Mix well with a brush.
Inkodye colors develop at different rates so you may see that orange starts to develop faster than the blue. Be patient and allow enough time for your print to develop fully before washing it.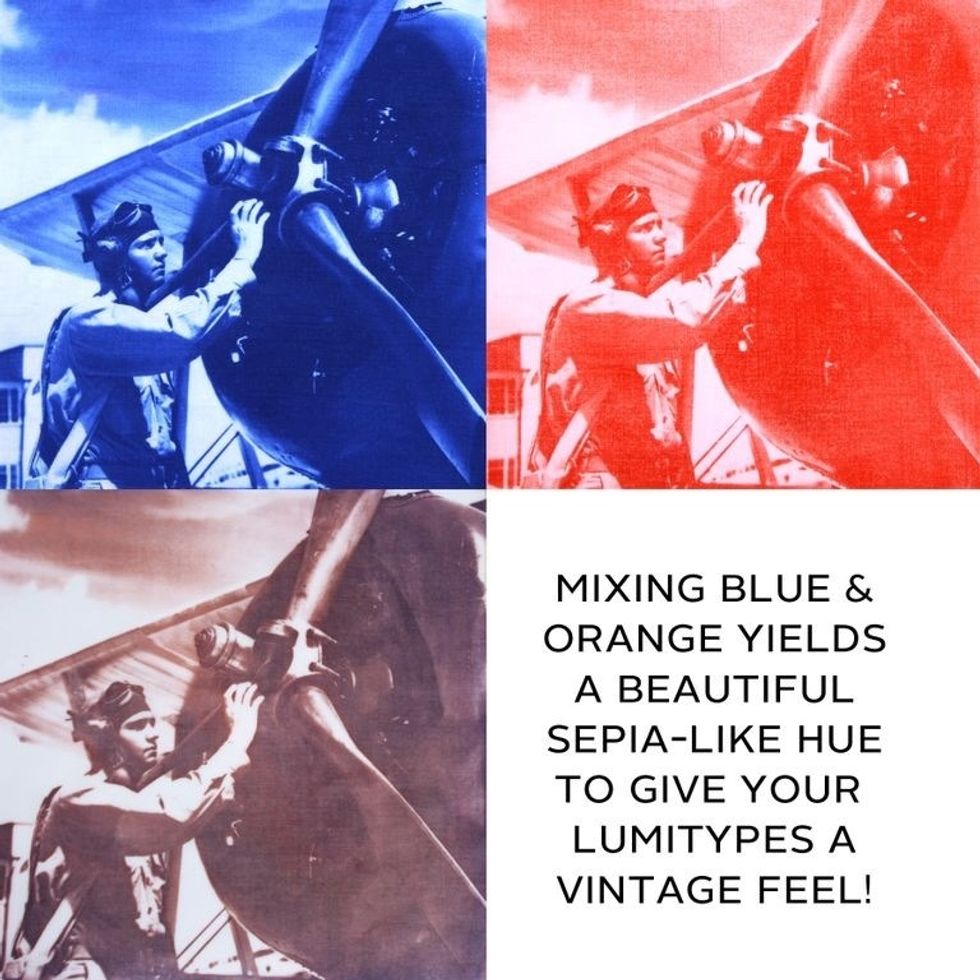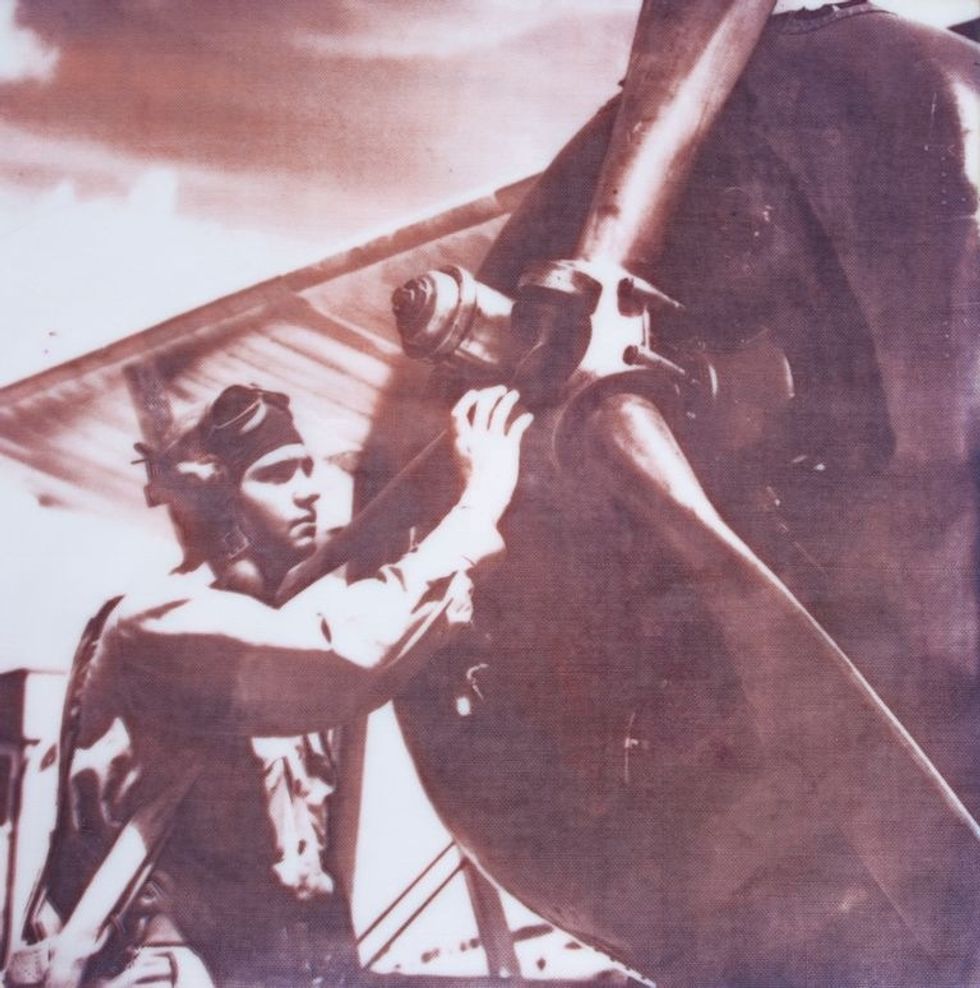 See our "Print a Photo on Cotton with Inkodye" guide for step-by-step instructions on how to make an Inkodye print.
Blue & Orange Inkodye (purchase at www.lumi.co)
Full supply list in "Print a Photo..." guides
Lumi ☀
Lumi is a design team pioneering the Inkodye printing process, a revolutionary photographic print process for textiles and natural materials.