This is the nutrition combination we use for Jericho, the shop dog at Dee-O-Gee. He's a 6 year old, 10 lb Papillon and a very fierce guard dog :)
15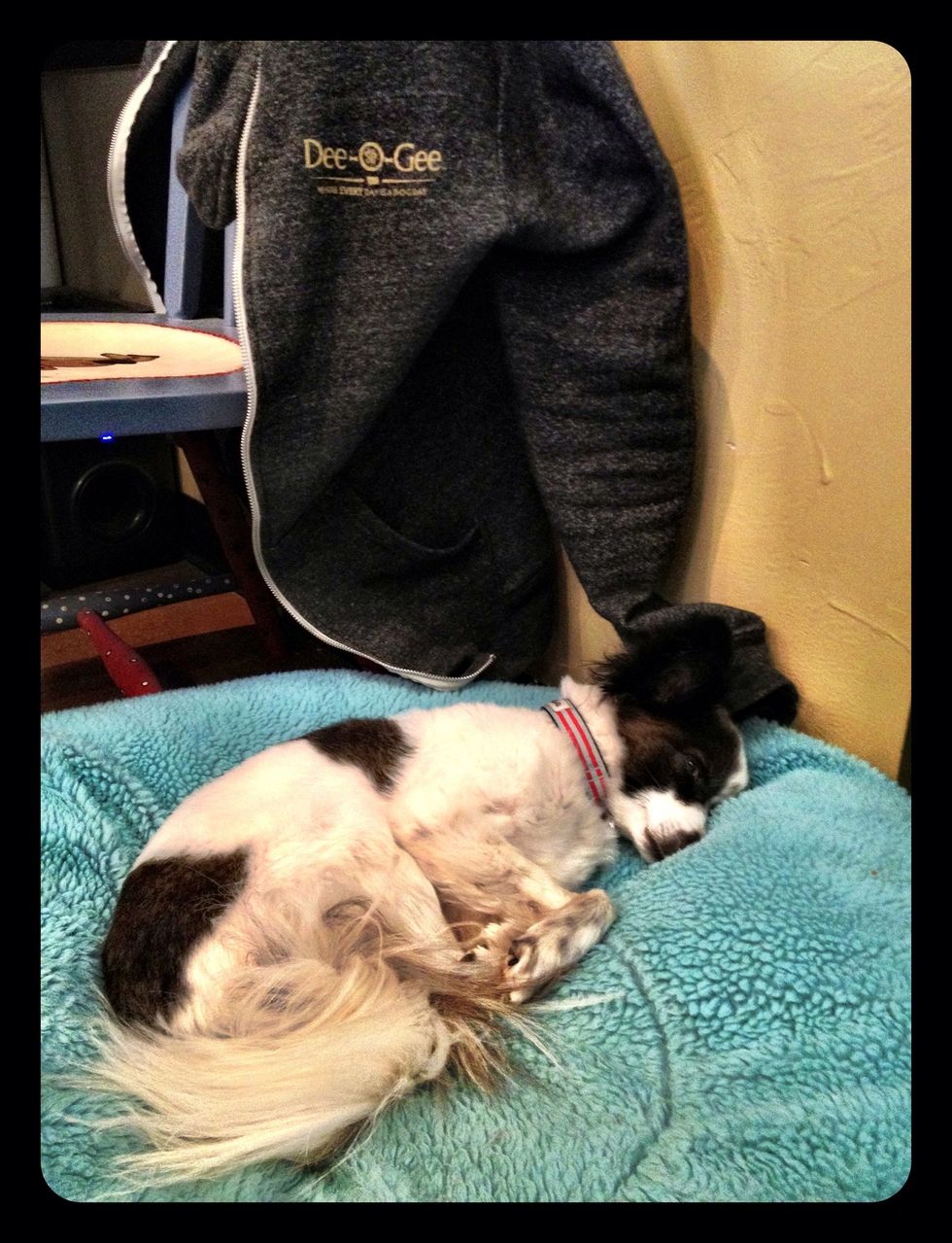 This is Jericho, hard at work at Dee-O-Gee. Jericho has Addison's disease, making him prone to weight gain. So, we have him on a unique mixture of dog foods and supplement, detailed in the following.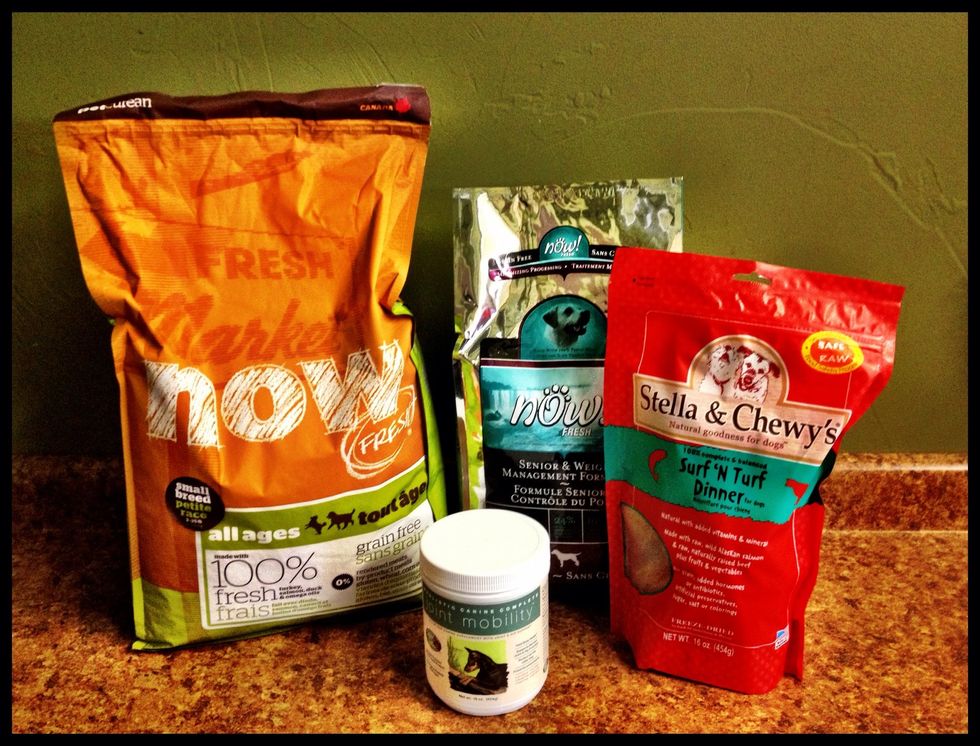 Kibble: Petcurean "Now Small Breed" mixed 50/50 with "Now Senior/Weight Management" Freeze dried: Stella & Chewy's "Surf n Turf" dinner Supplement: Joint Mobility by Wholistic Pet Organics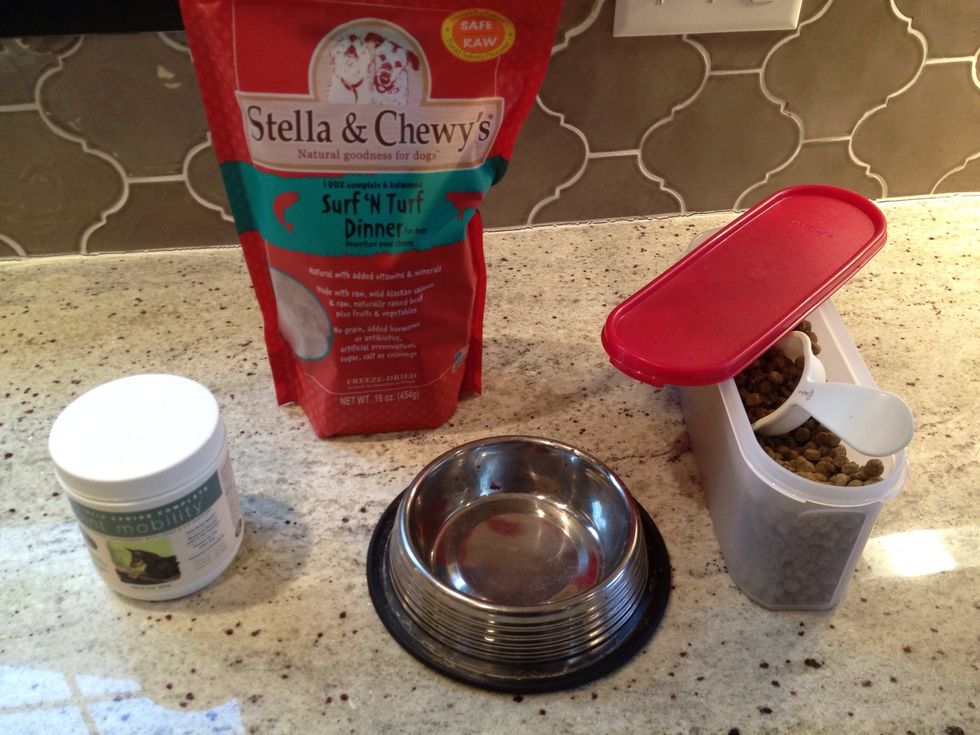 Dog food bowl in the middle. 50/50 blend of dog food on the right. Freeze dried dog food top middle. Joint mobility supplement on the left.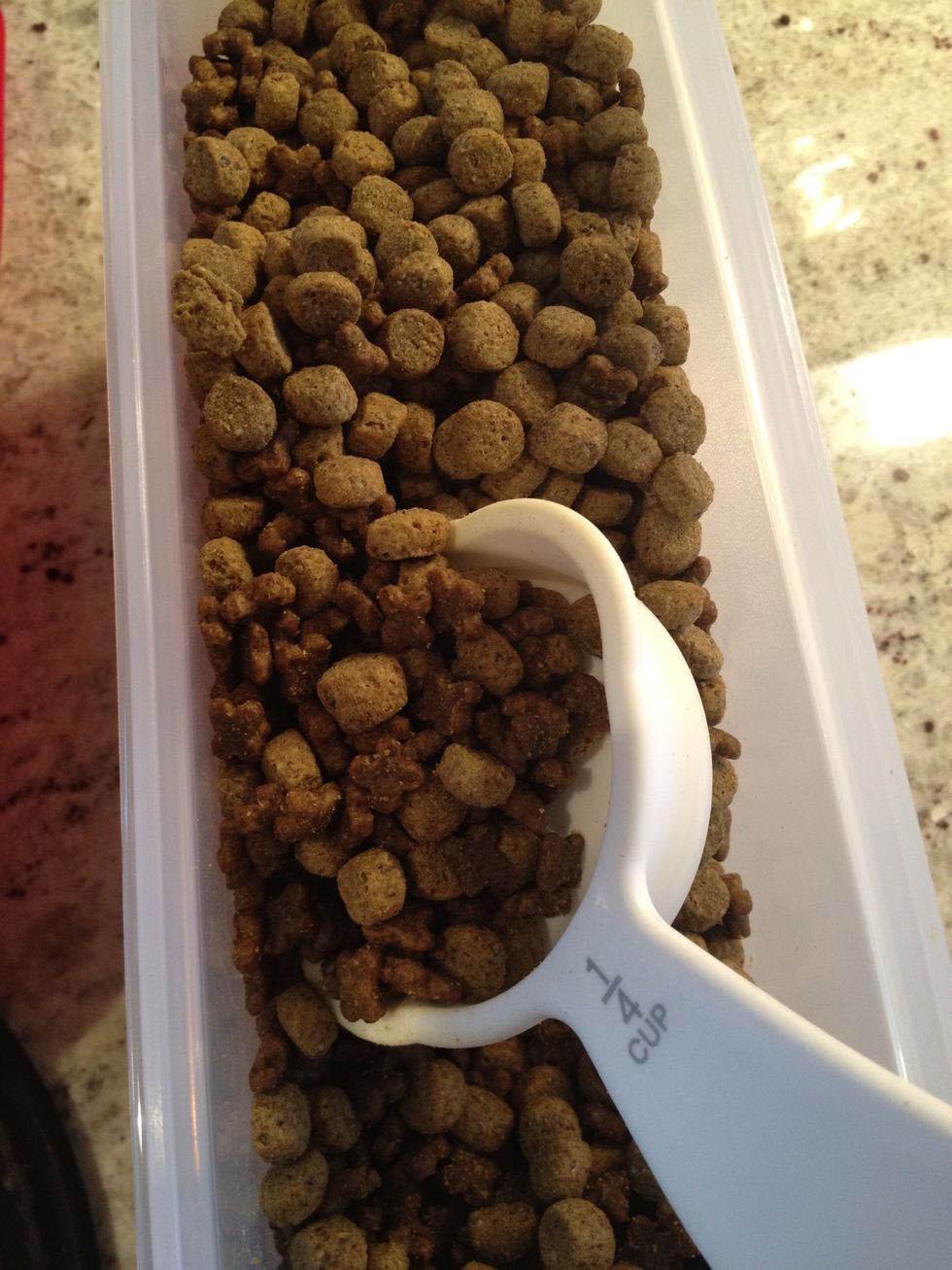 1/8 cup of the small breed formula and 1/8 cup of the senior formula, 1/4 cup total. The Small Breed formula has a small 'X' shape, making it easier for small dogs to crunch the food.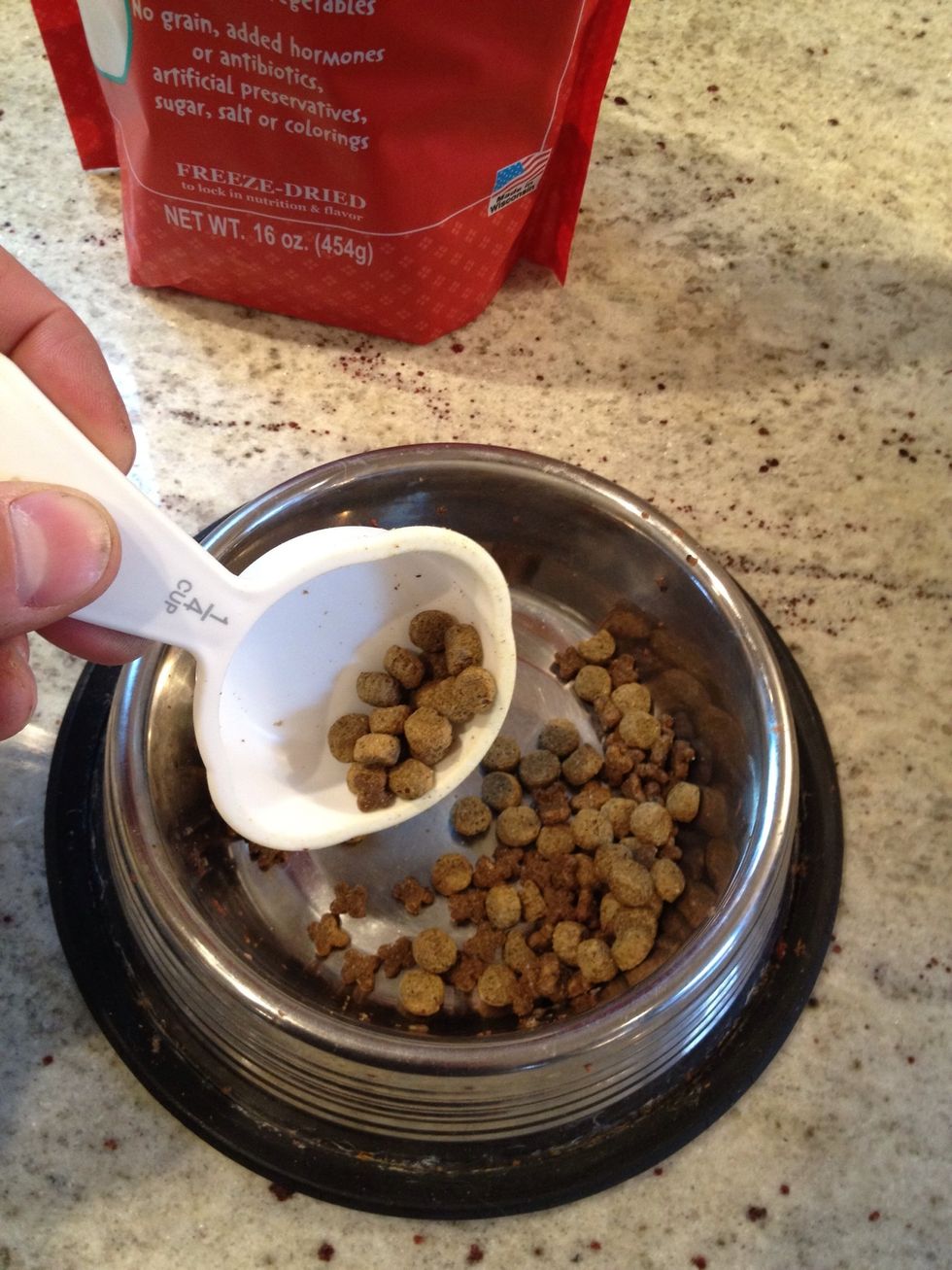 Do you see the 2 different kibbles? The Small Breed formula also has some great dental health properties for those little dogs.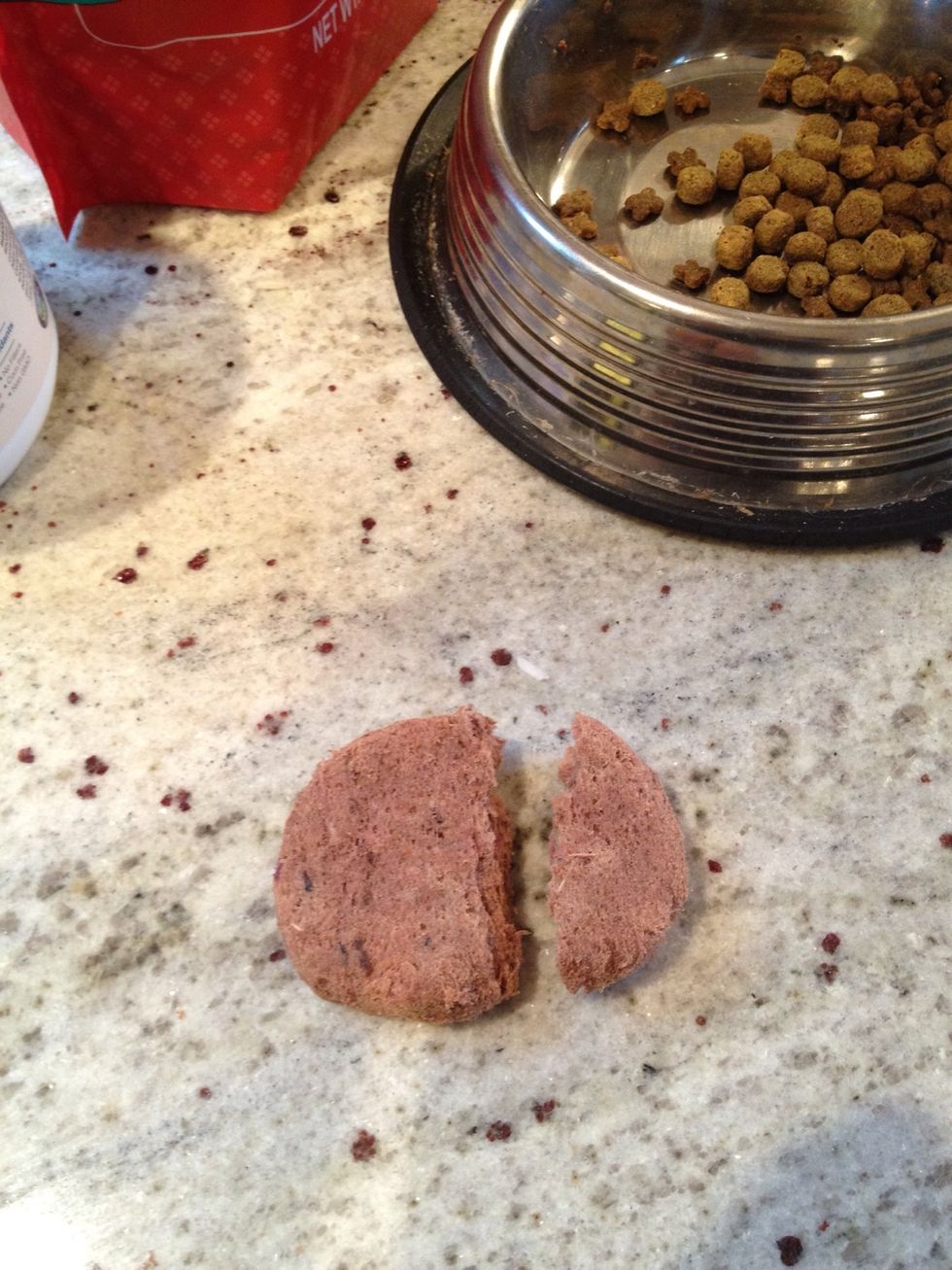 Next step, add 1/3 patty of Stella & Chewy's freeze-dried dog food. This all-natural dog food is great for picky dogs or backpacking. It has all the benefits of raw food, without the mess.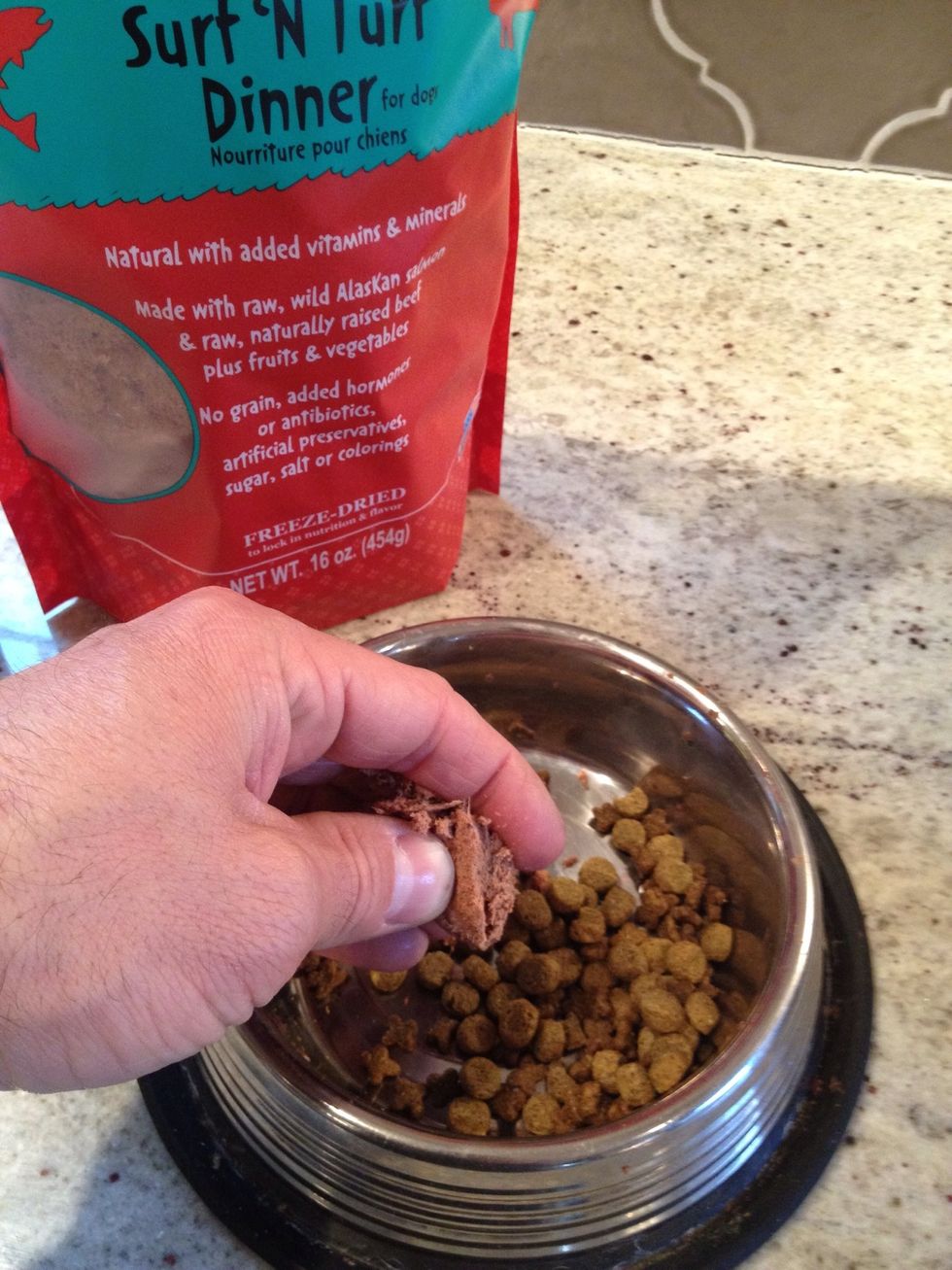 Crumble the S&C patty over the kibble.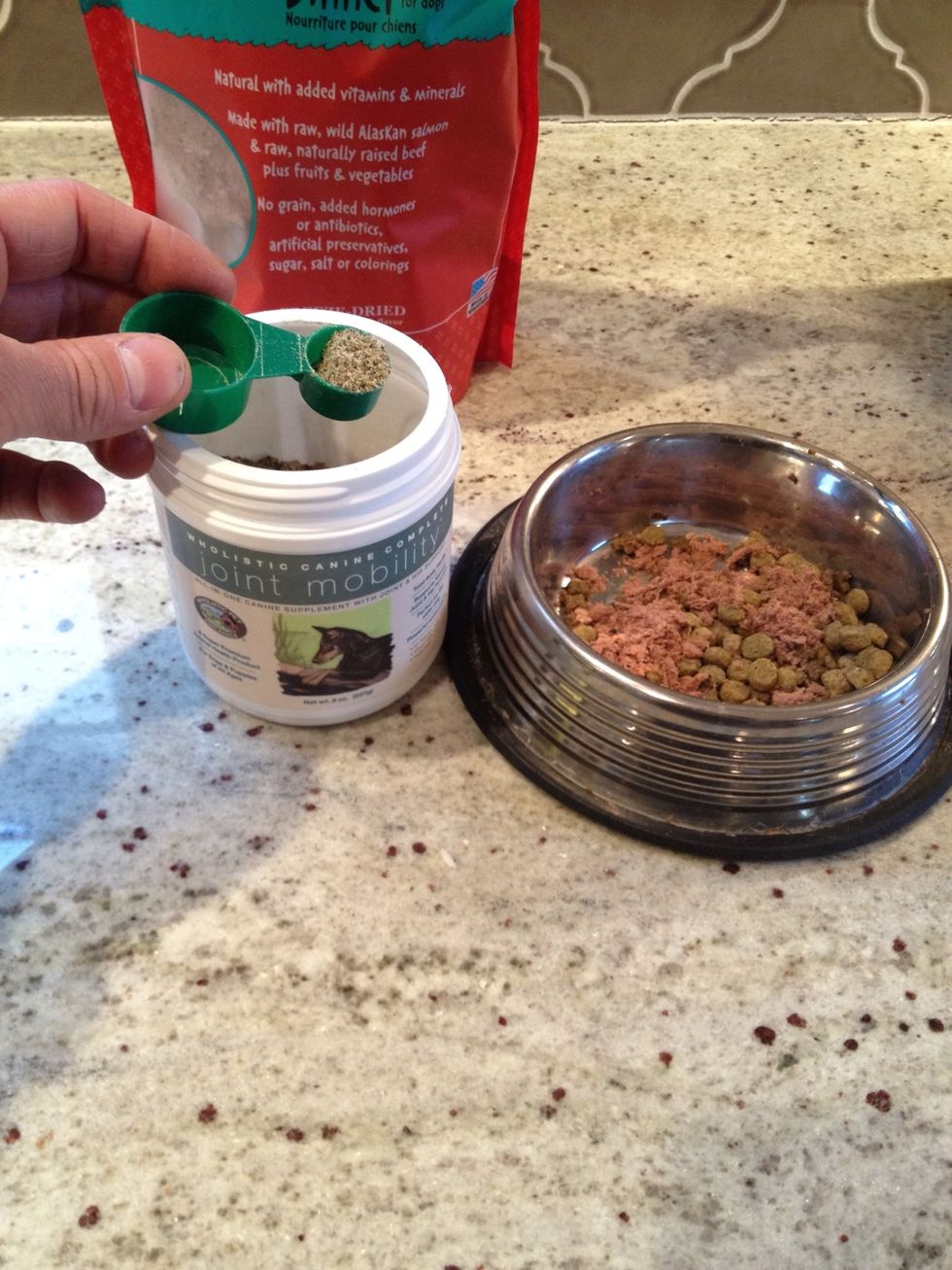 Add joint mobility supplement. A multivitamin plus joint support ... your dog will thank you for adding this to the mix!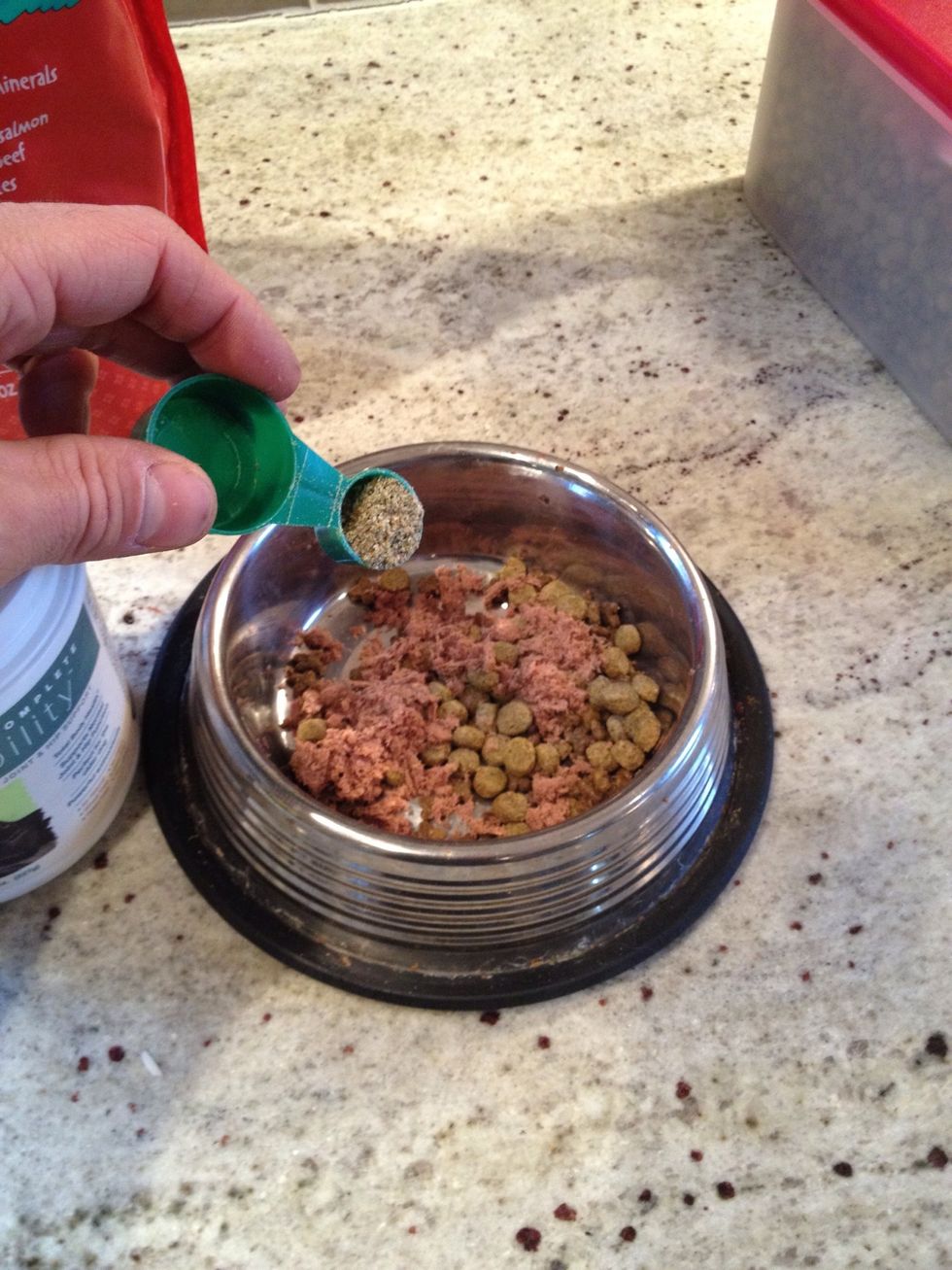 Joint Mobility has Ester-C and MSM, both increase the uptake of Glucosamine & Chondriotin. This is impossible to find in dog supplements!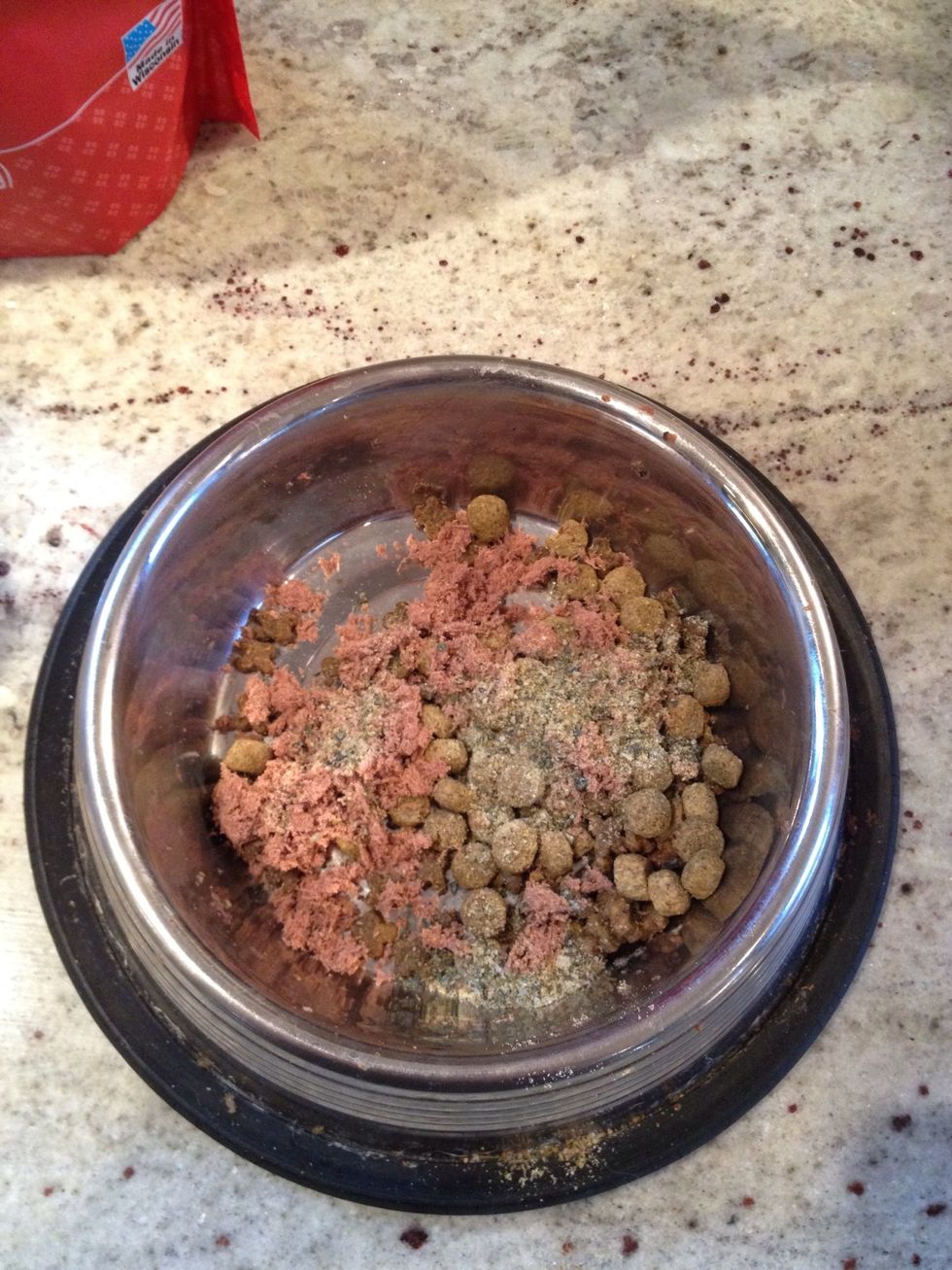 Ta da! You could also add a little bit of water at this point, to make the combination a bit softer and help the Joint Mobility powder mix in better.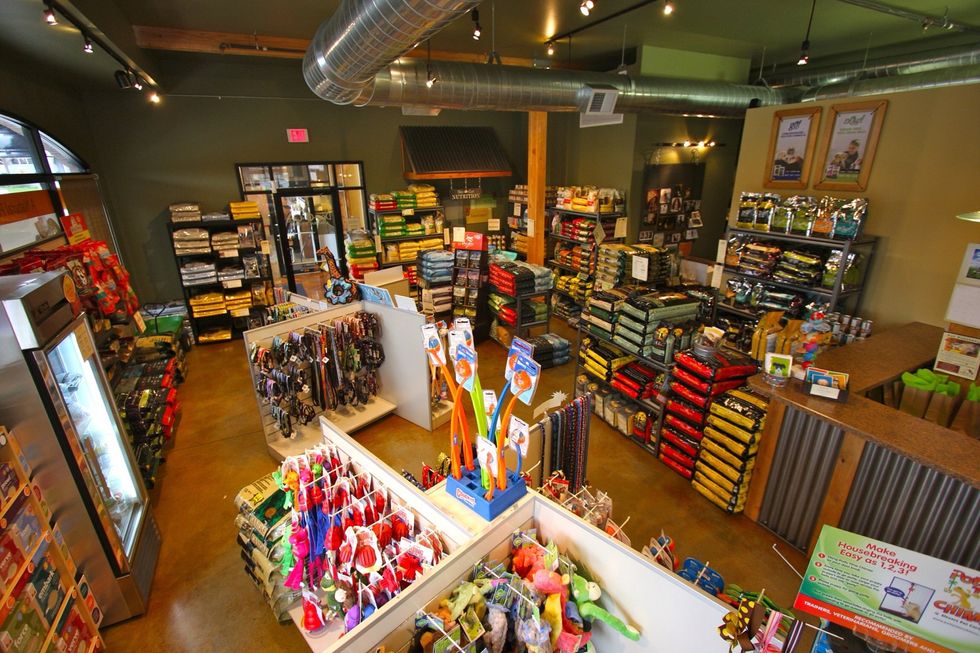 Here's a shot of available all-natural dog foods at Dee-O-Gee in Bozeman, MT. Learn more at www.dee-o-gee.com.
1/8c Petcurean Now! Senior/Weight Management kibble
1/3 Stella & Chewy's freeze-dried dog food
1.0pch Water
1/2tsp Joint mobility
1/8c Petcurean Now Small Breed
Josh Allen
Dee-O-Gee, where every day is a dog day! Montana's authority on natural eco-friendly products (food, treats, toys, beds etc) for your pet.