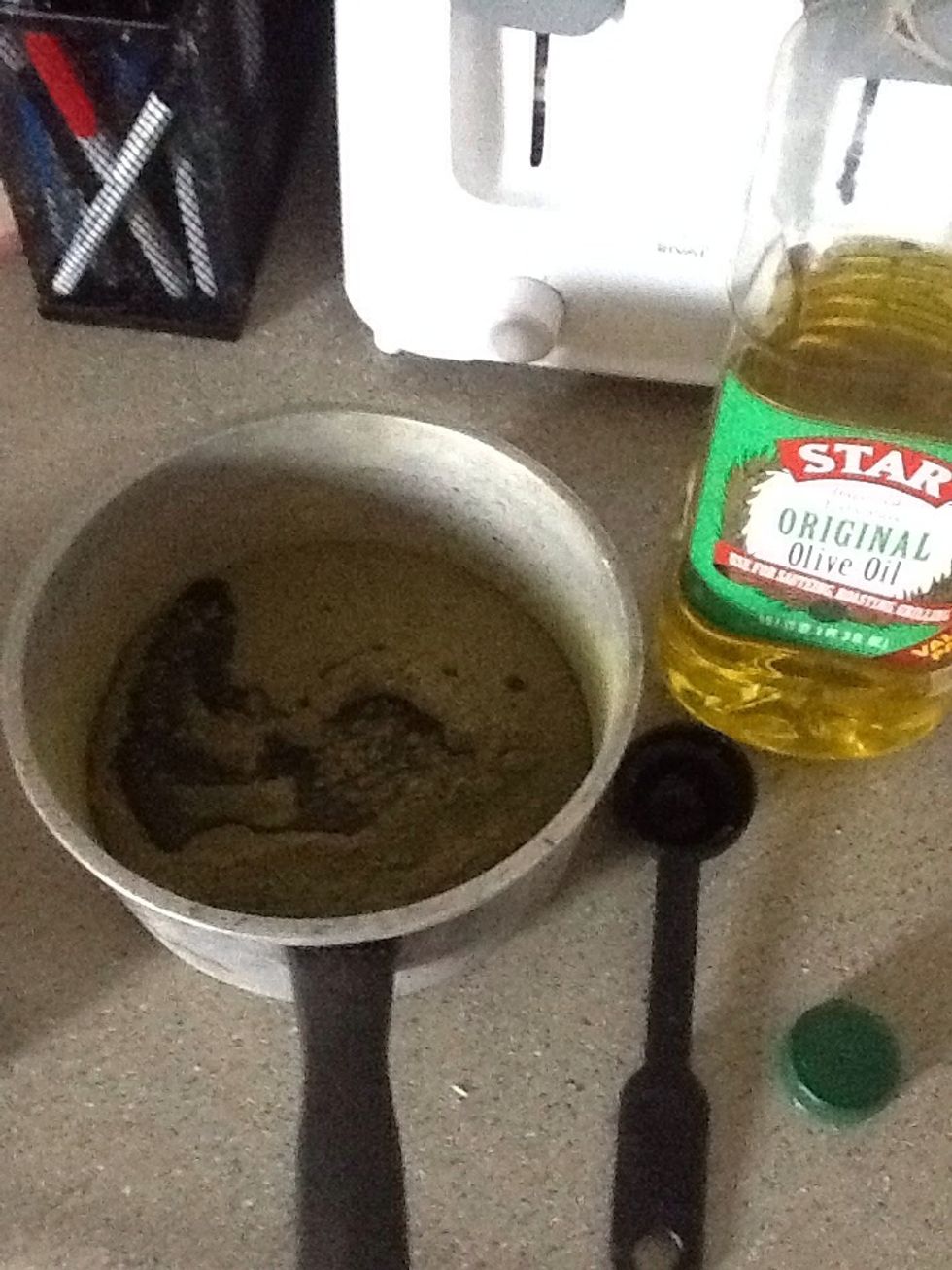 Into your henna, I used Hana brand and emptied the entire sack into the pot, add about 2-3 tablespoons olive oil for added conditioner for your hair ~ the contents of my box was 200 g
Add 5-7 tablespoons lemon juice, I just kind of eyeballed it because there was about 1/4 lemon juice left in the container :/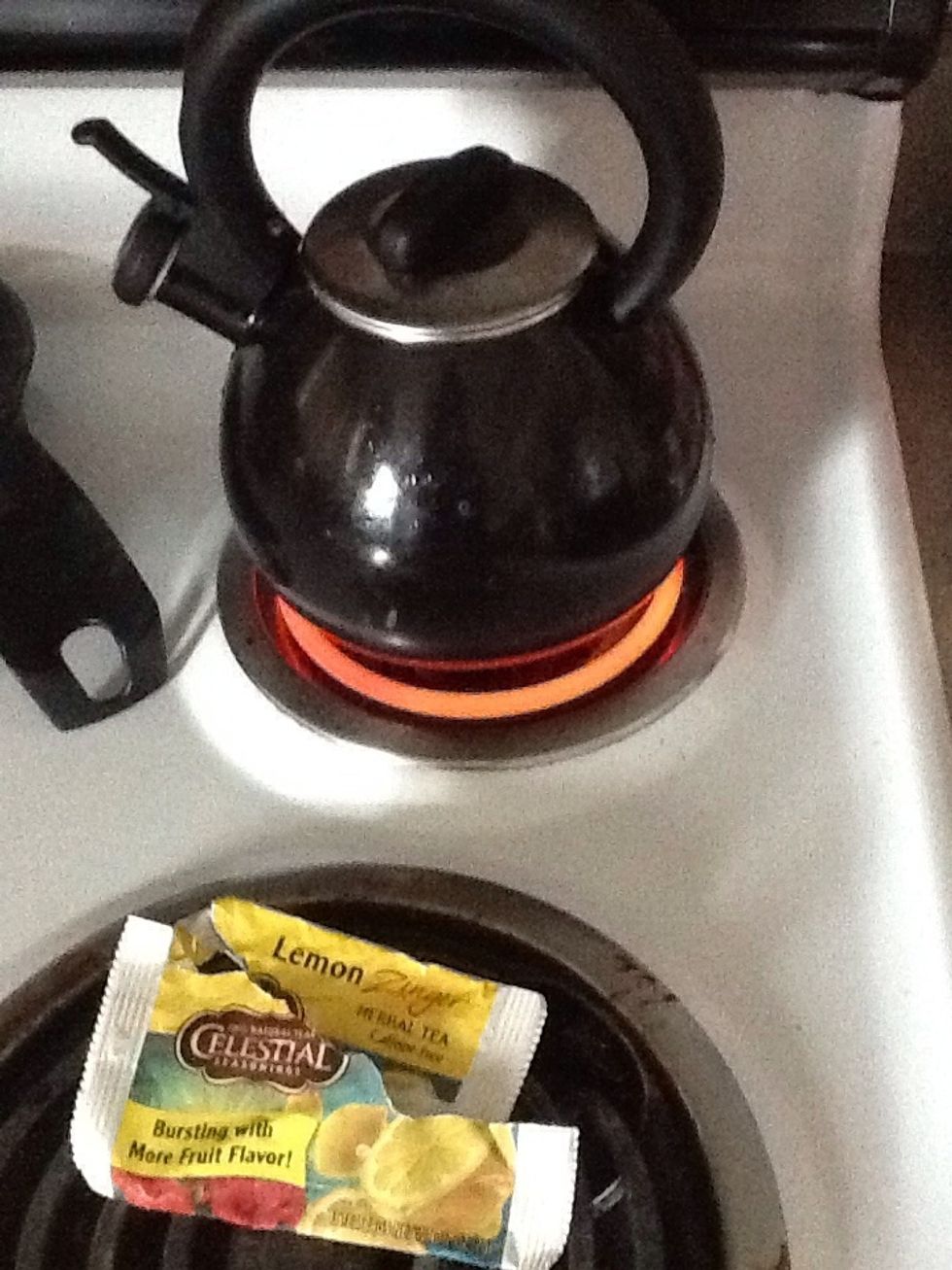 Boil your water for the tea you are going to mix into your henna...I used lemon zinger tea and it made a lovely rose hue...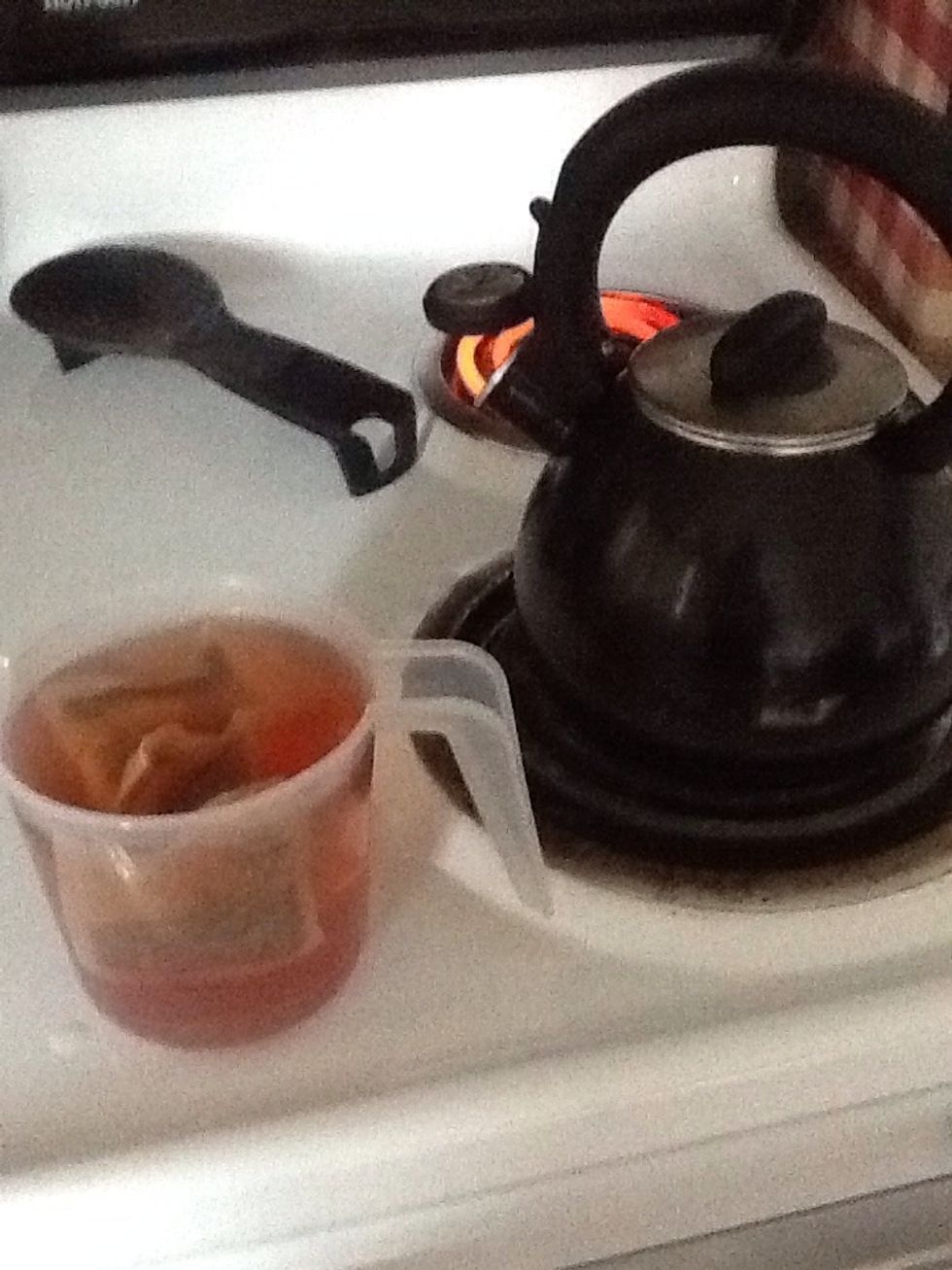 My measuring cup measures 2 cups, I used three tea bags!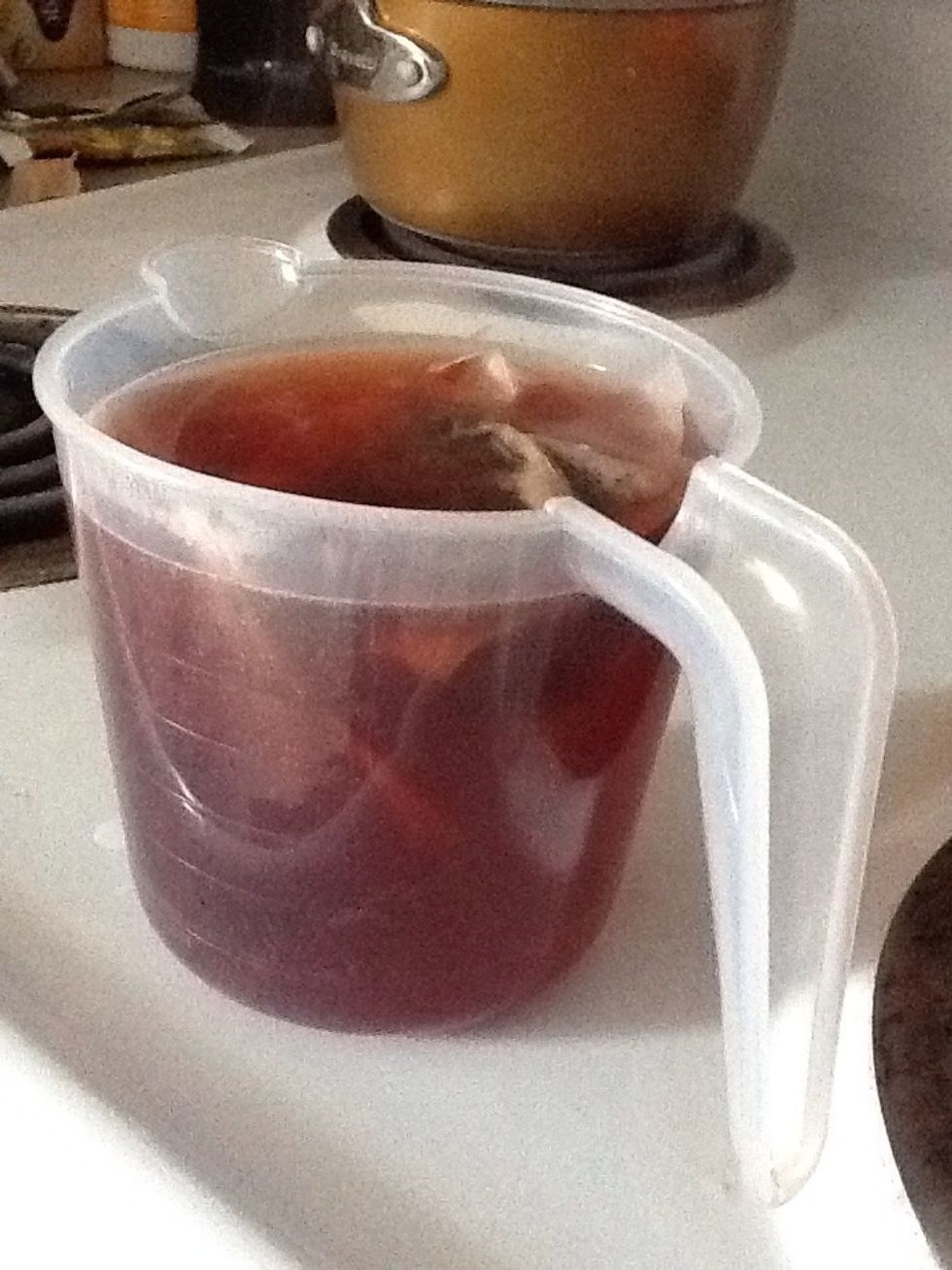 Mmmmm what a lovely color! And it is a lemon tea called Lemon Zinger from Celestials. Allow the tea bags to seep in the hot water for 2-3 minutes.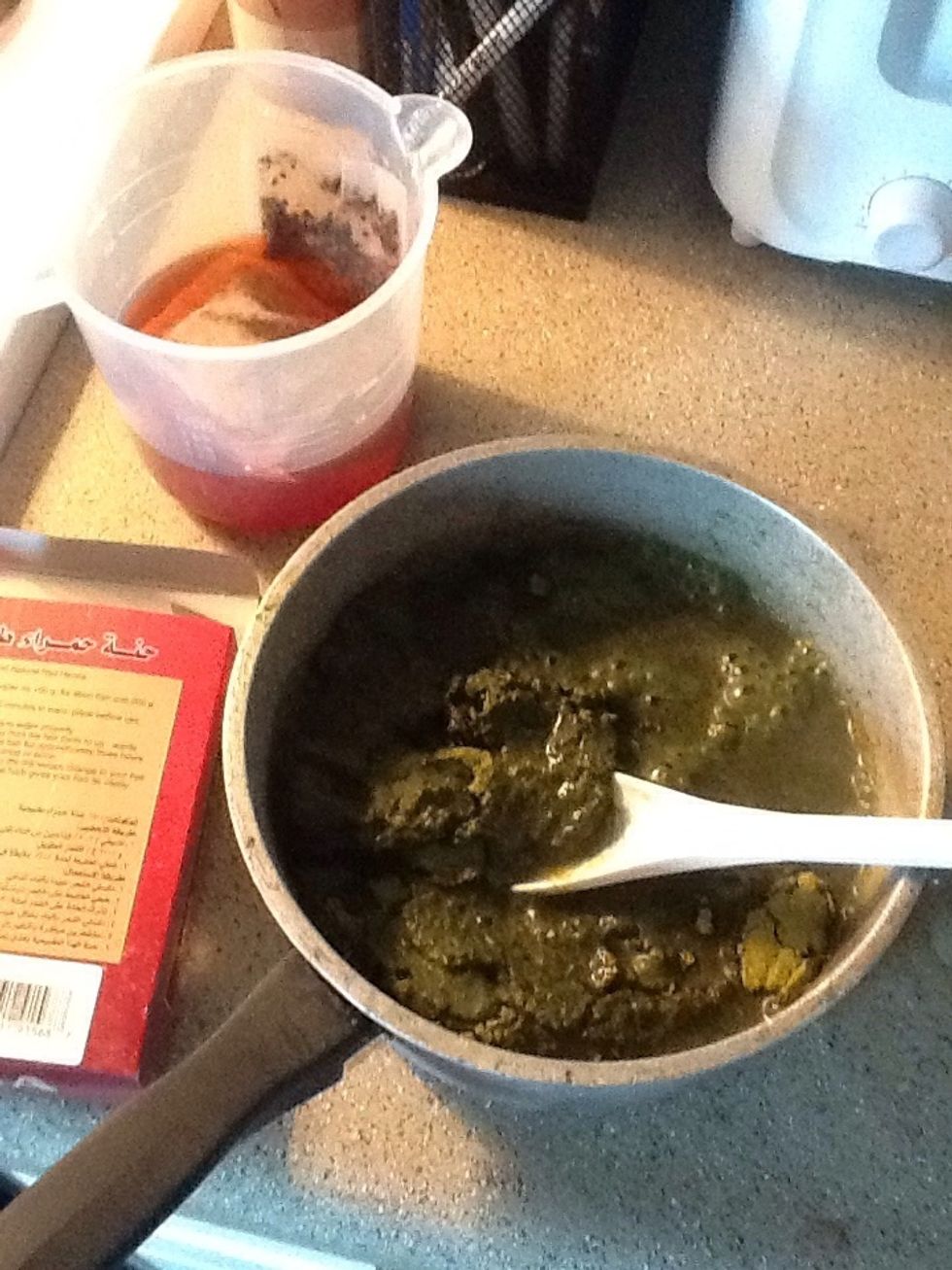 Mix in the zinger tea...2-3 cups of it.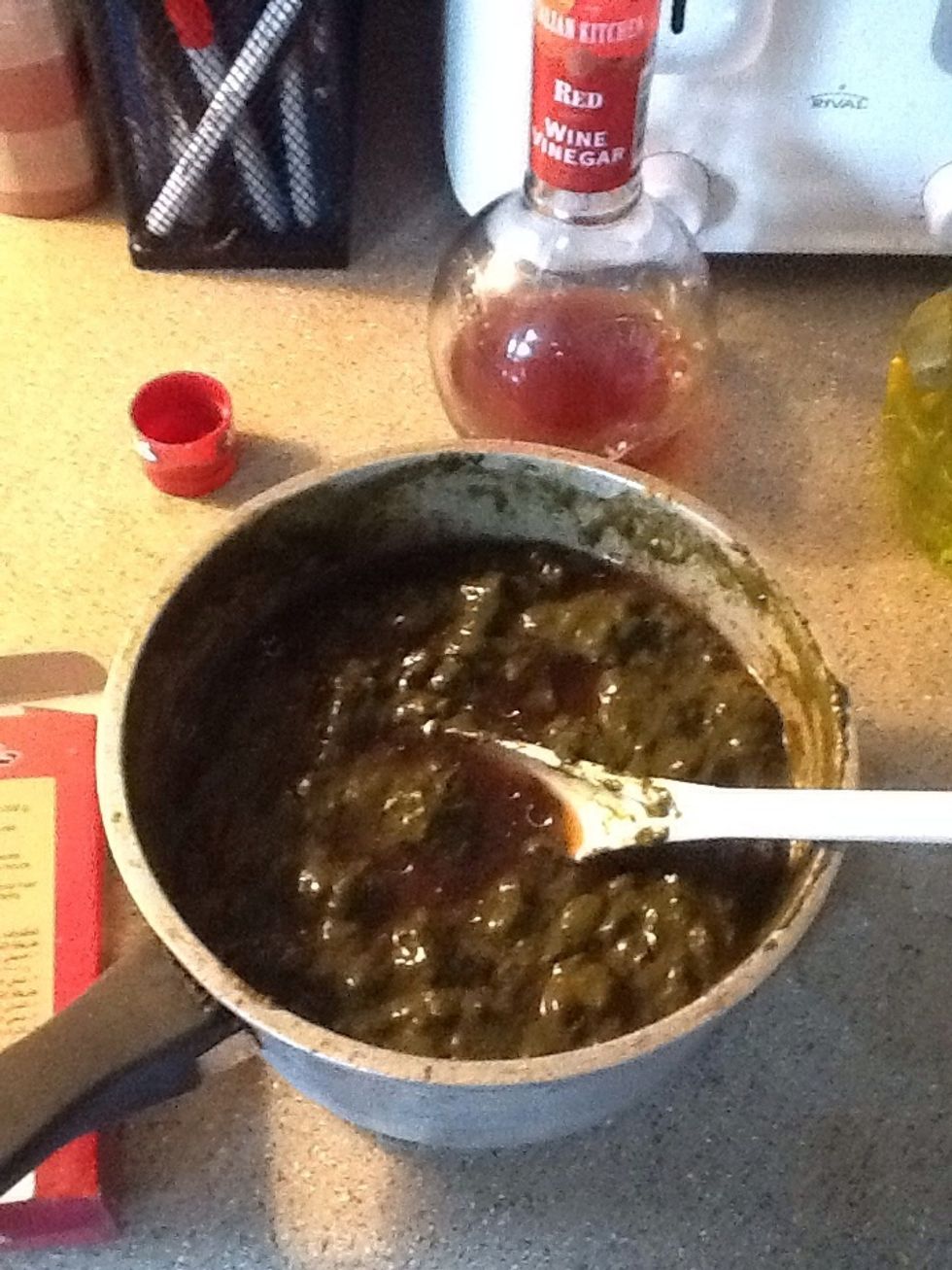 Add 2-3 tablespoons red wine vinegar (google it), forums claim the more acidic the mixture the better the dye release...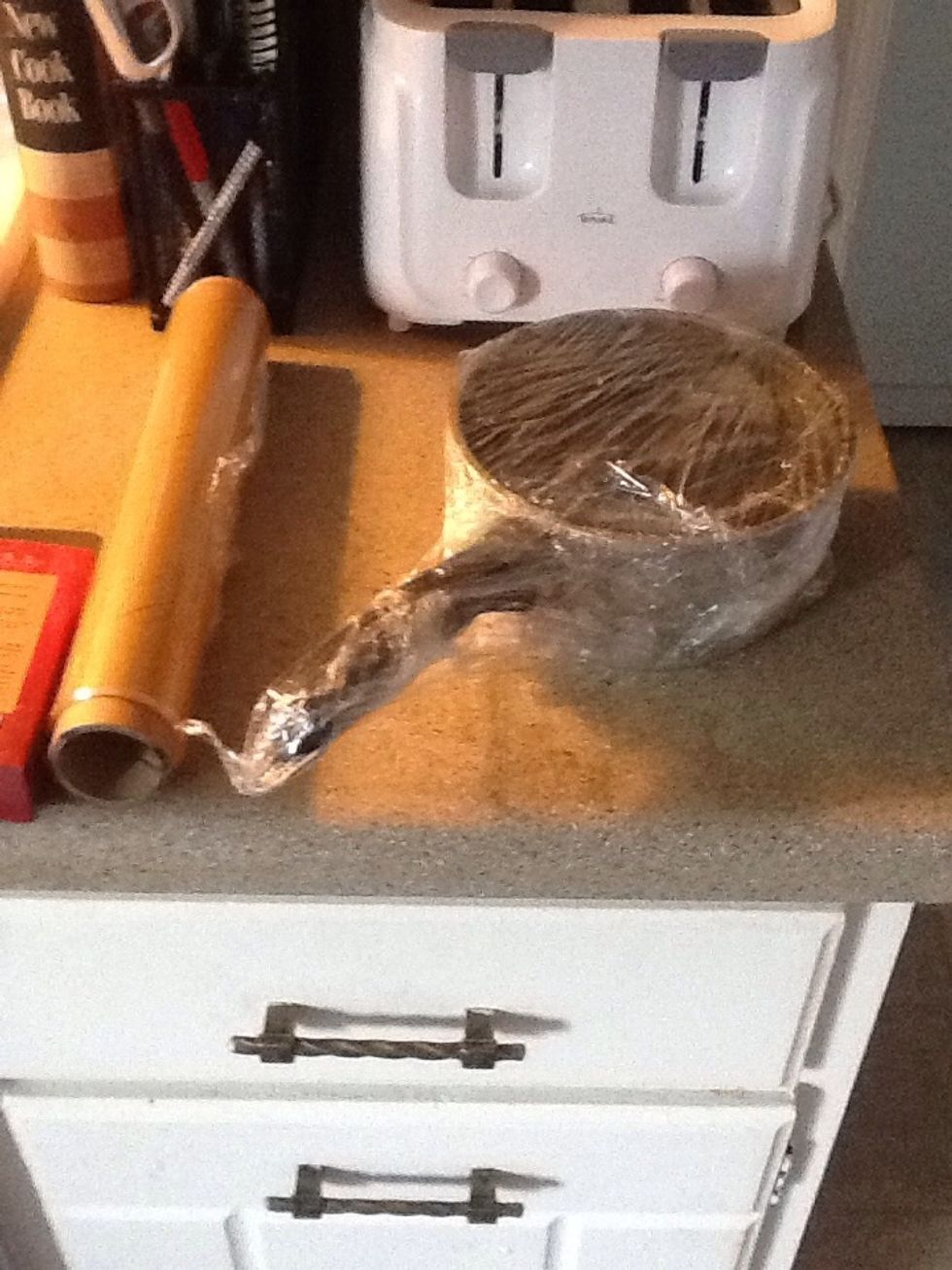 Use cling wrap to seal in the moisture and heat...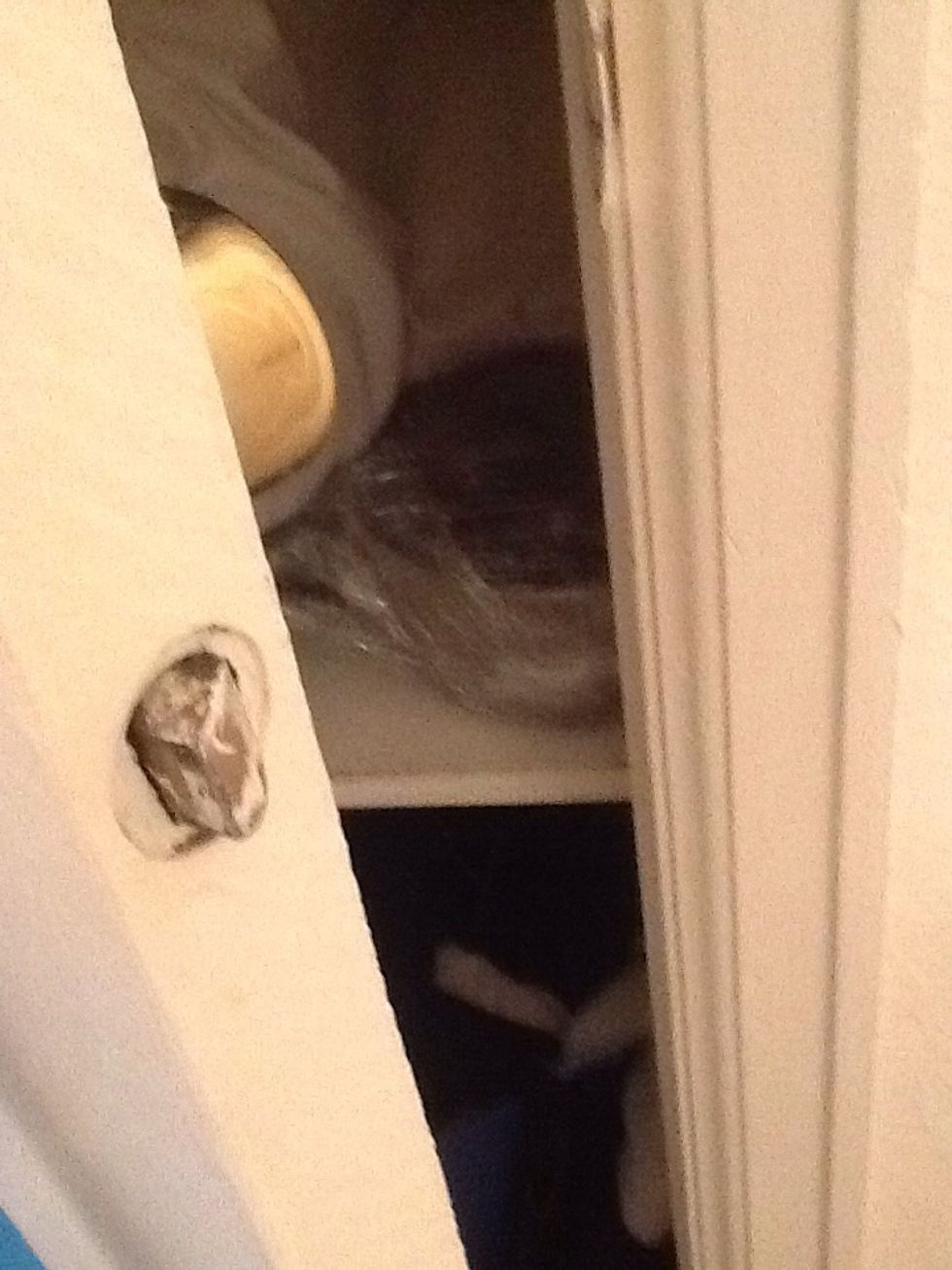 Place the mixture somewhere dark and warm. I put my henna mixture in the towel closet and I allowed it to sit for over 30 minutes (I waited 45 minutes...the directions said for 30)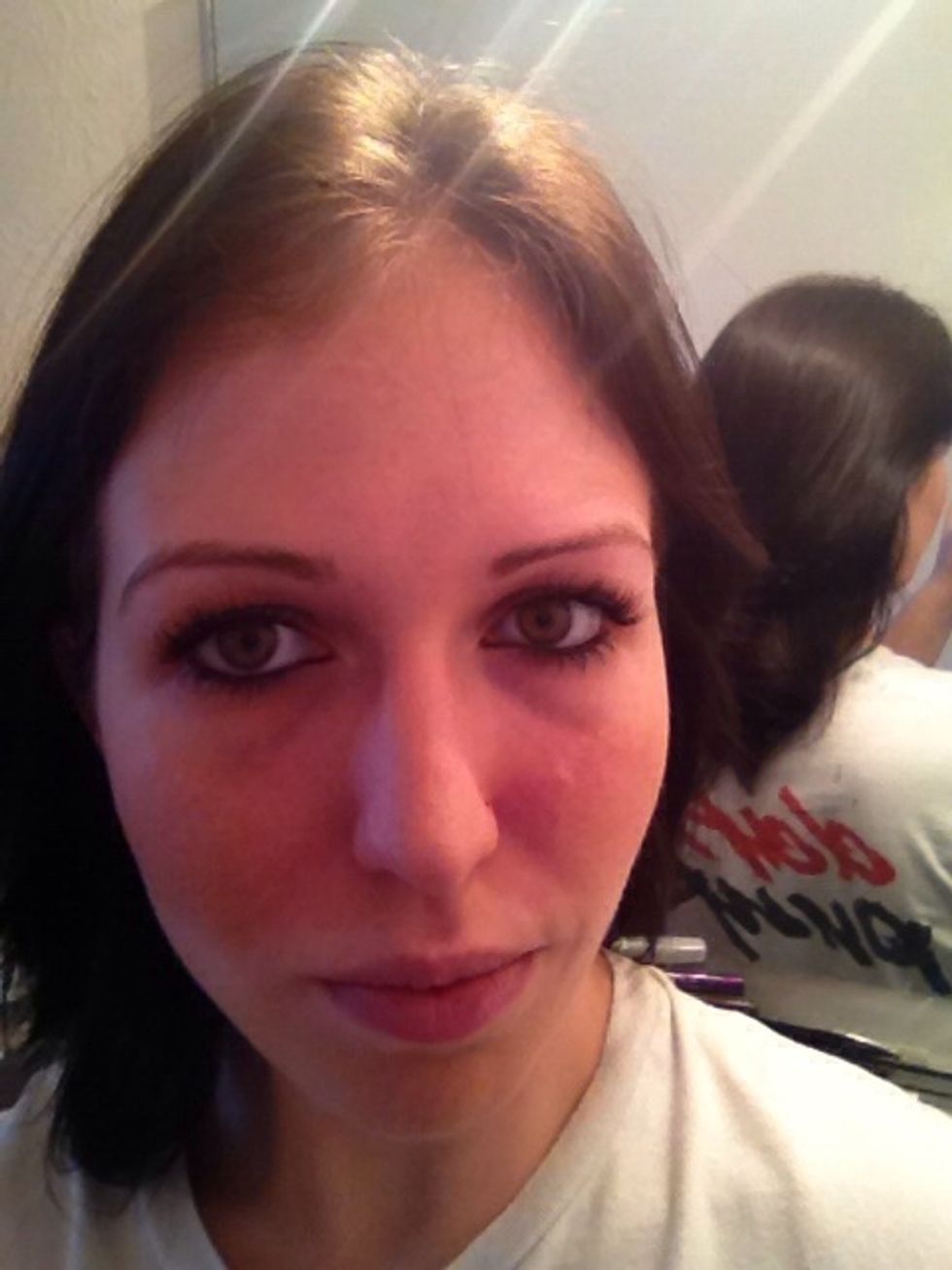 My hair before....just to see the difference :)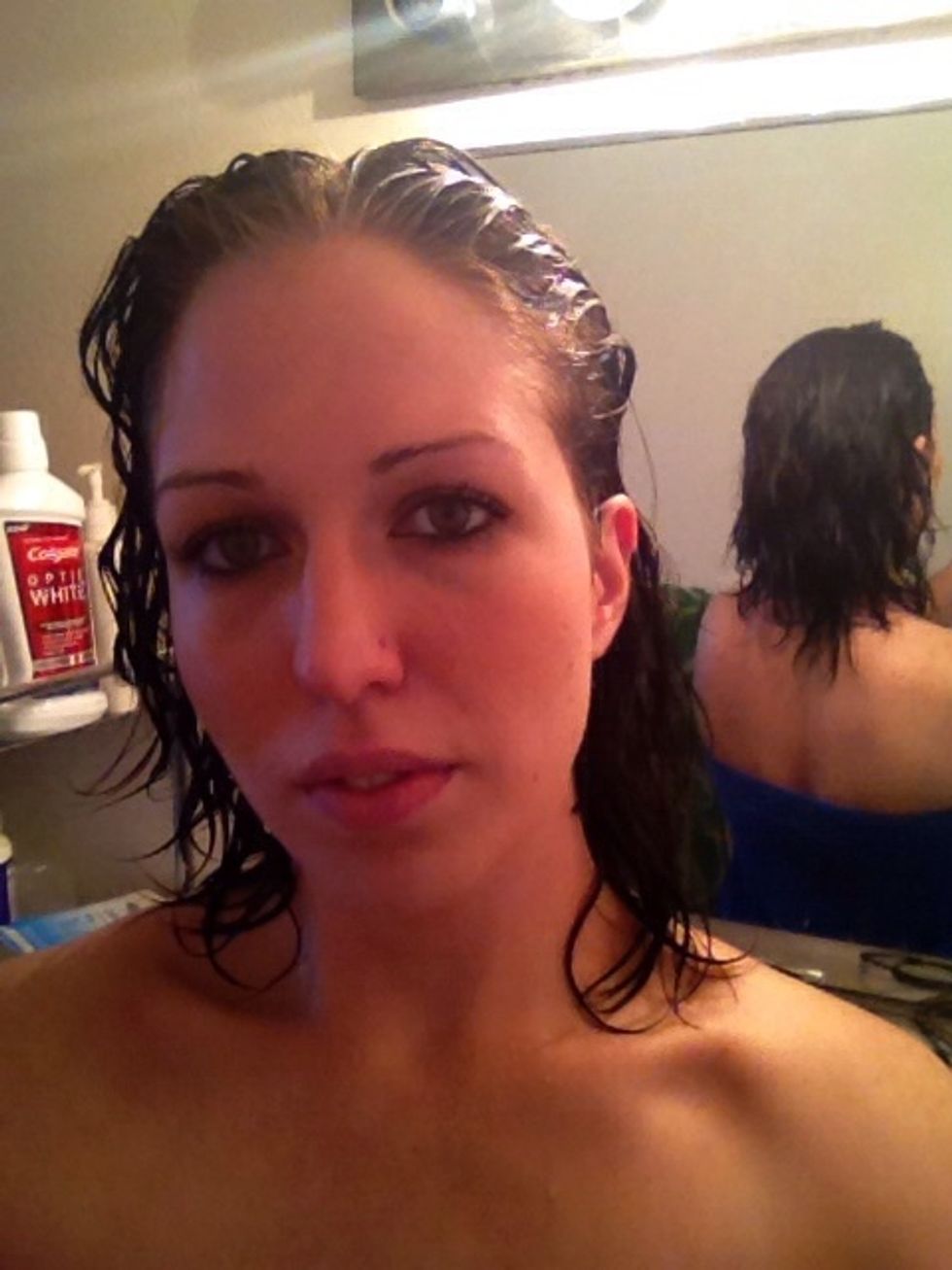 Directions called for rinsing hair with warm water and supposedly it is easier to apply henna to damp hair...according to internet forums, at least...it was a messy procedure.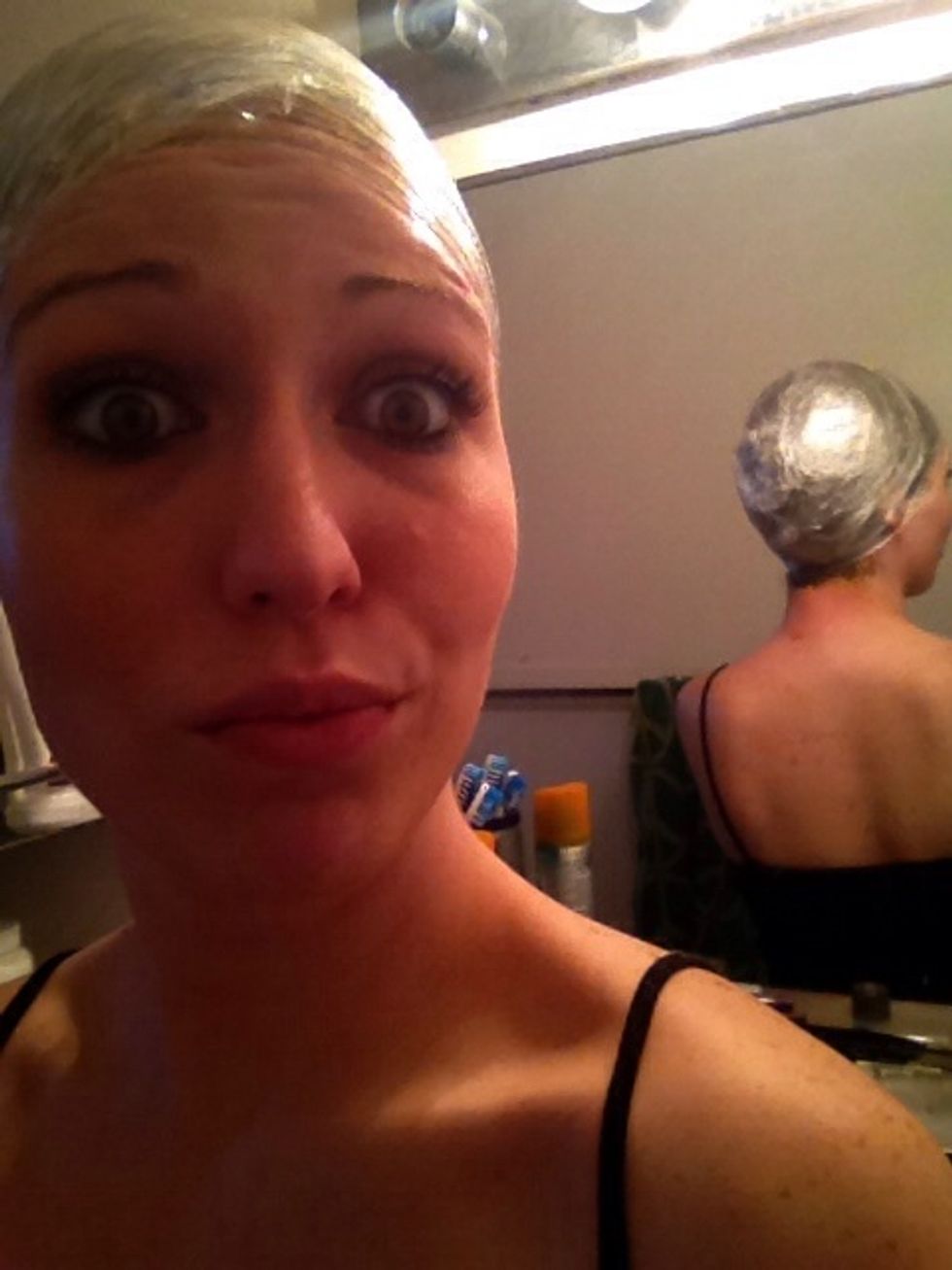 Apply mixture in your bathtub. I got on my knees and did it upside down. No, it will not stain the porcelain, just wipe it up soon. Wrap your head in cling wrap to seal in moisture...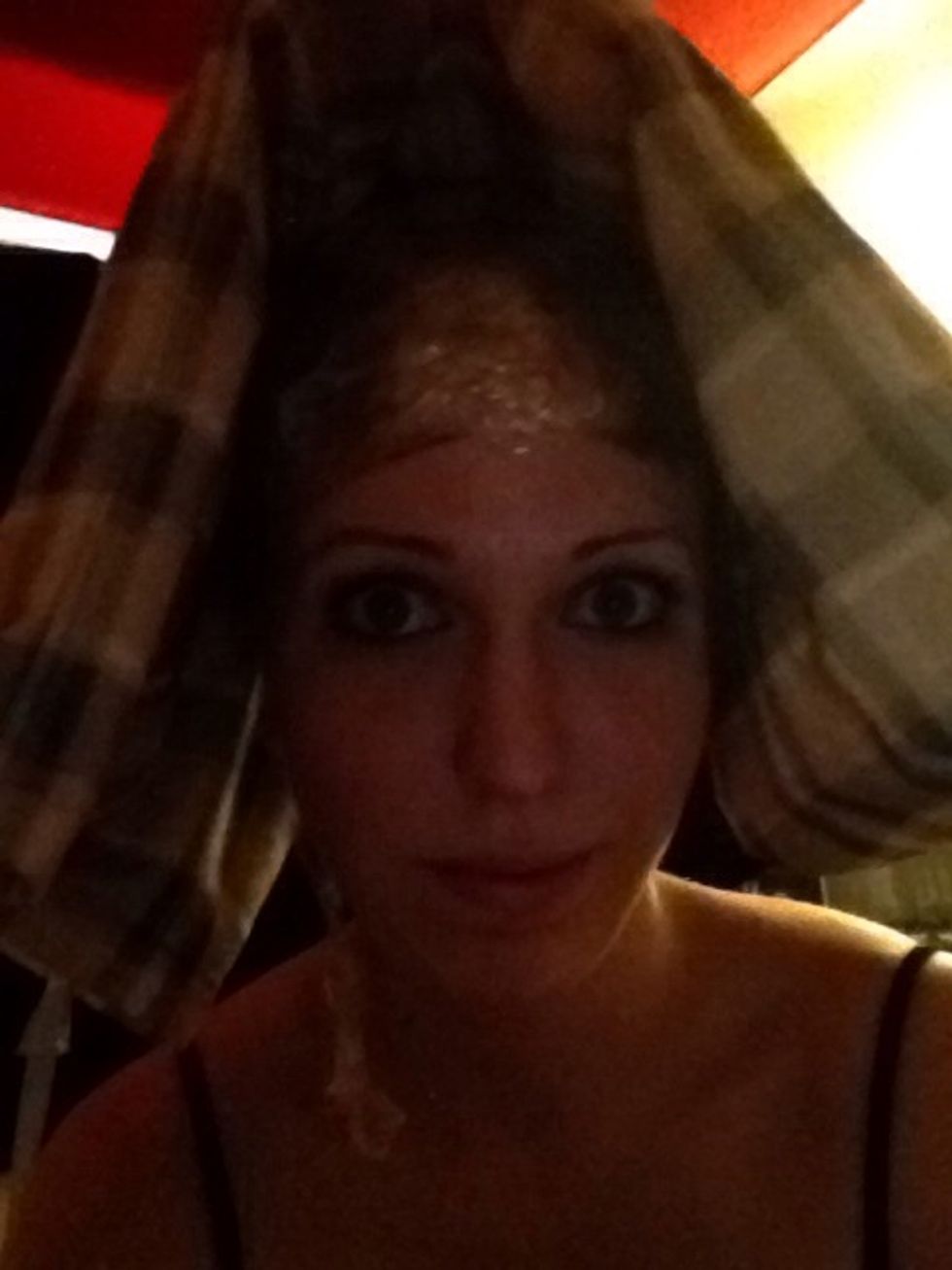 Heat is recommended to get the best results. Put a heating pad on your head!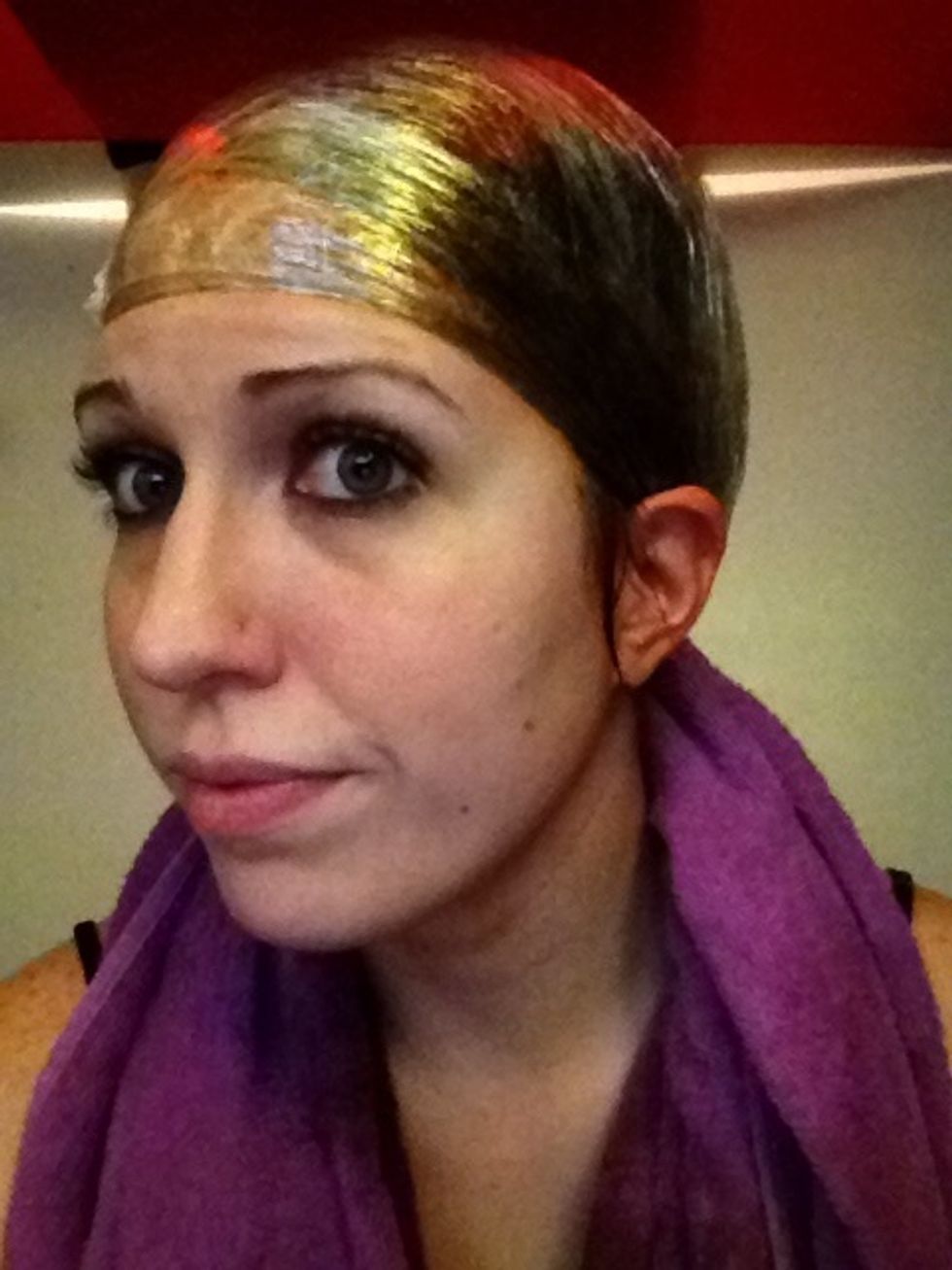 And now we wait 3 hours as the box says OR I am gonna leave it on an extra hour, so 4 hours total.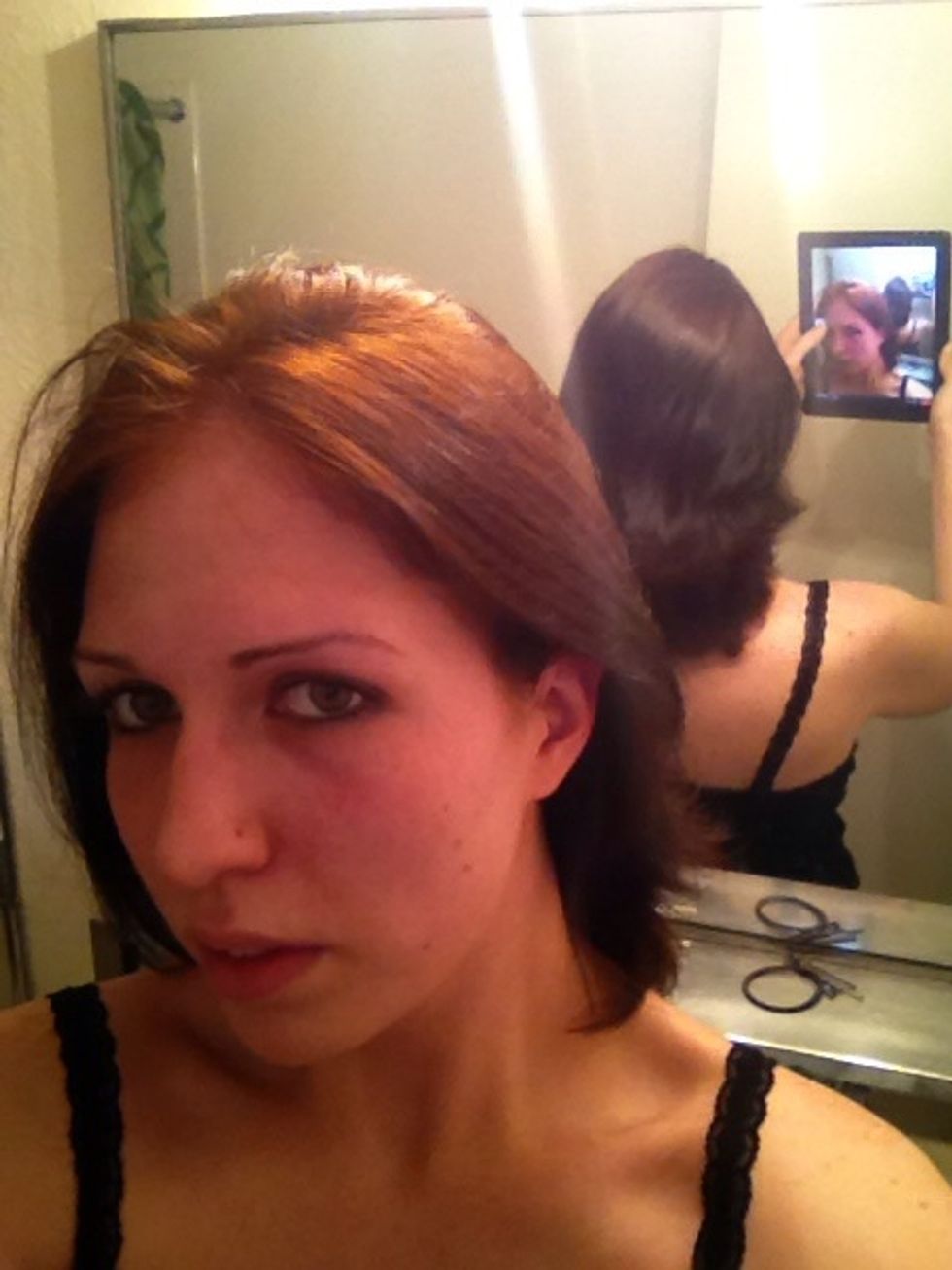 Didn't affect it too much but turned my roots a lovely copper! Rinse your hair out under your bathtub's running faucet and let all the dye run down the drain before showering. :) I love it!
200.0g Pure 100% henna from middle eastern store
2.0Tbsp Olive oil
3.0 Tea bags (I used lemon zinger from Celestials)
2.0c Boiled water for tea additive
Cling wrap for mixture and your head
2.0 Disposable latex gloves
5.0Tbsp Lemon juice
1.0 Plastic spoon to mix your henna
1.0 Iron pot or bowl
Patience