Mix the gelatine and the lukewarm water in a small bowl and leave to bloom.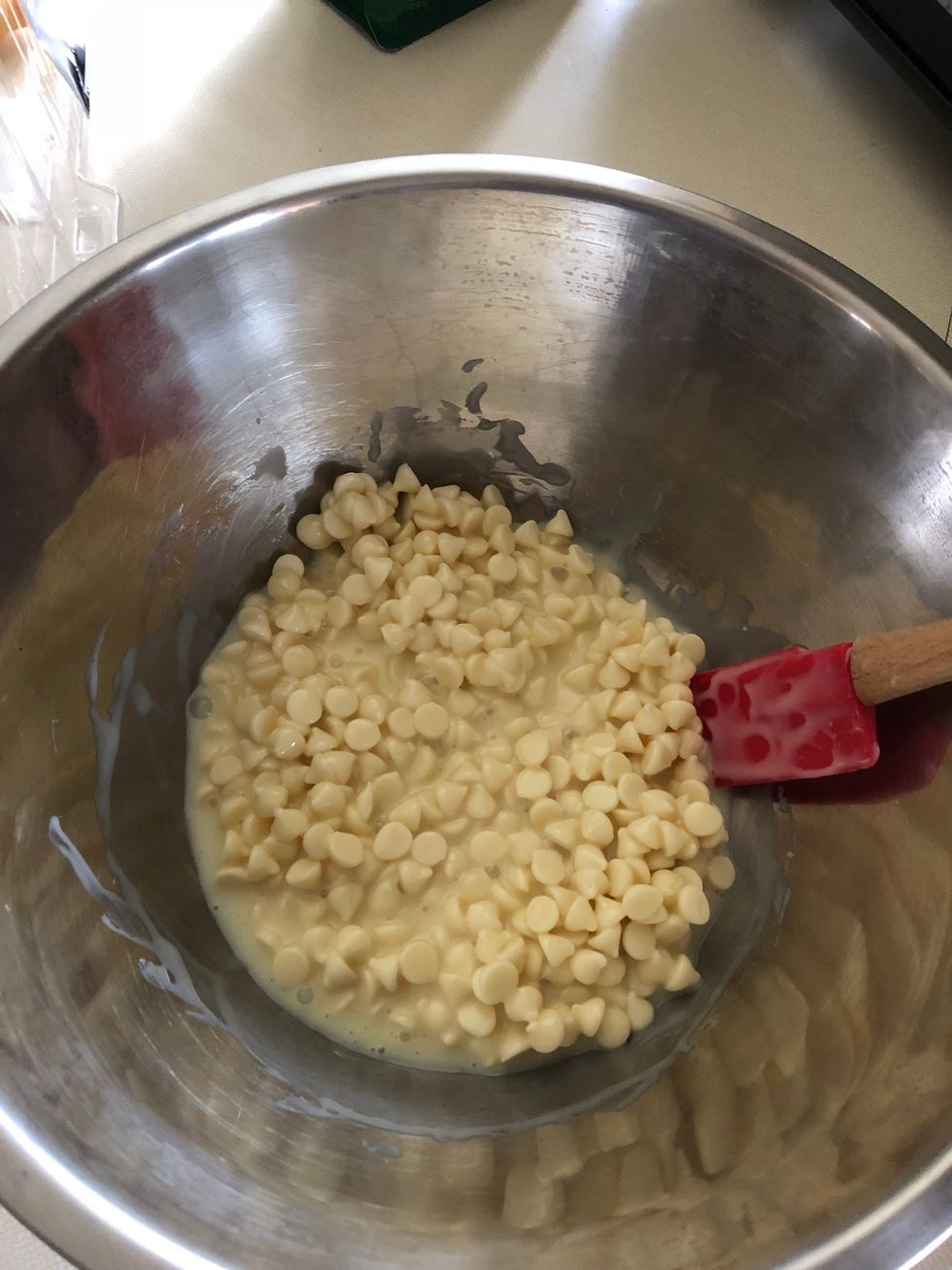 Next, pour the chocolate chips and the sweetened condensed milk in a bowl and mix to avoid air bubbles.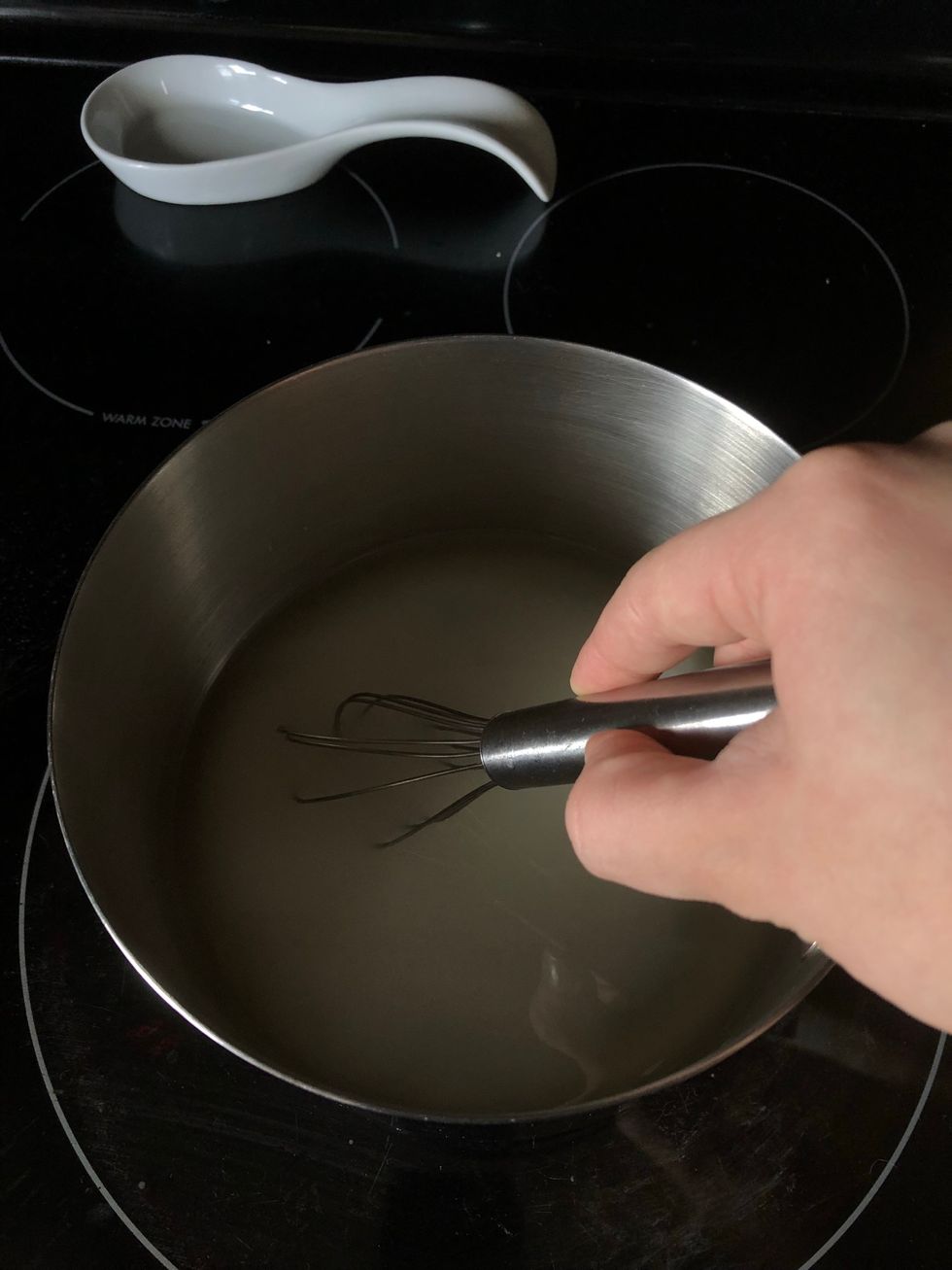 With all the other parts of the glaze prepared, put the 200ml water, corn syrup, and sugar in a medium saucepan. Whisk together over medium heat and bring to a simmer. Cook for three minutes.
Once the sugar mixture is all cooked, turn off the heat and mix in your bloomed gelatine. Stir until completely dissolved.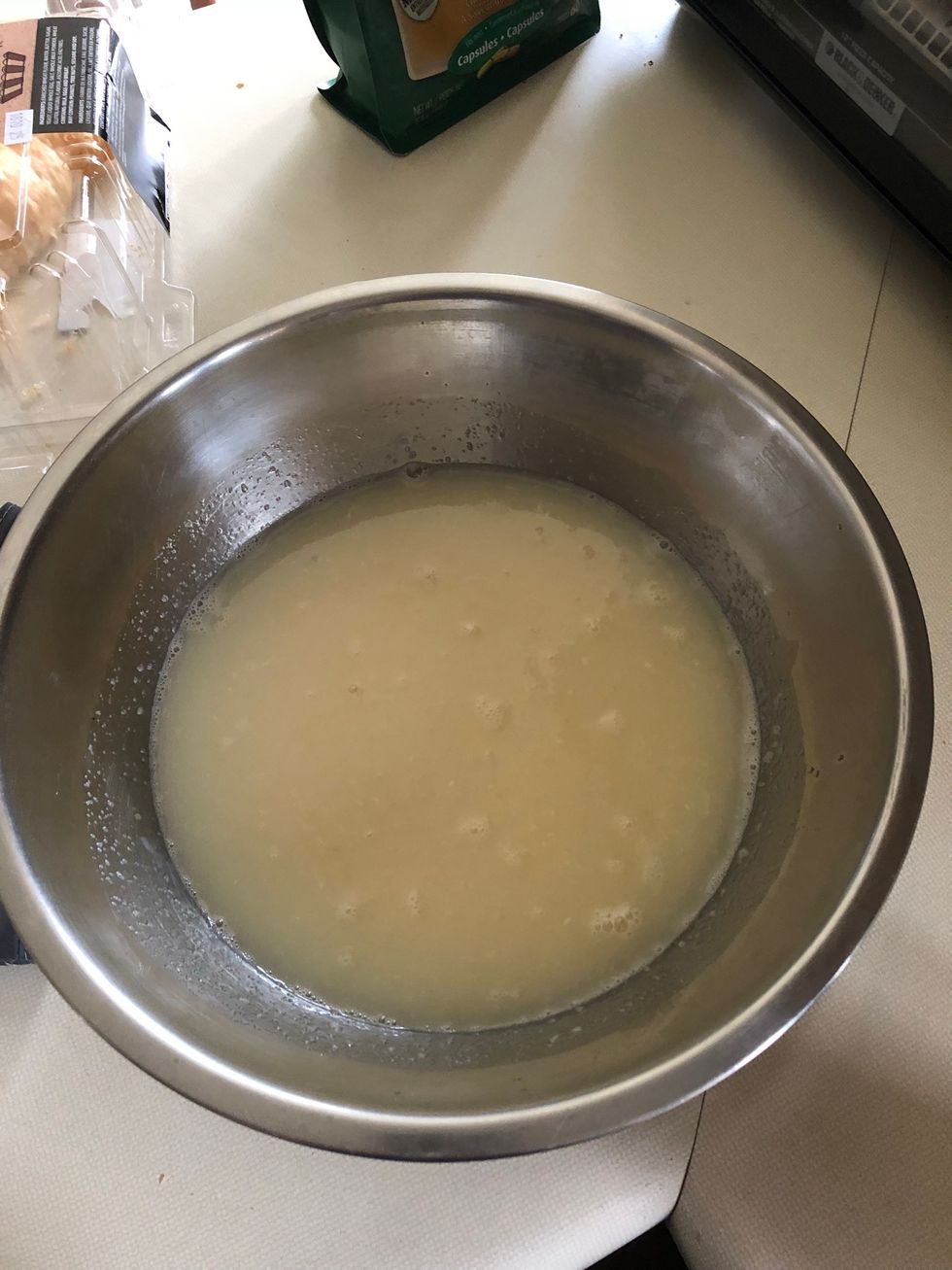 Pour the hot liquid over the condensed milk and chocolate chips, then let sit for five minutes to melt the chocolate.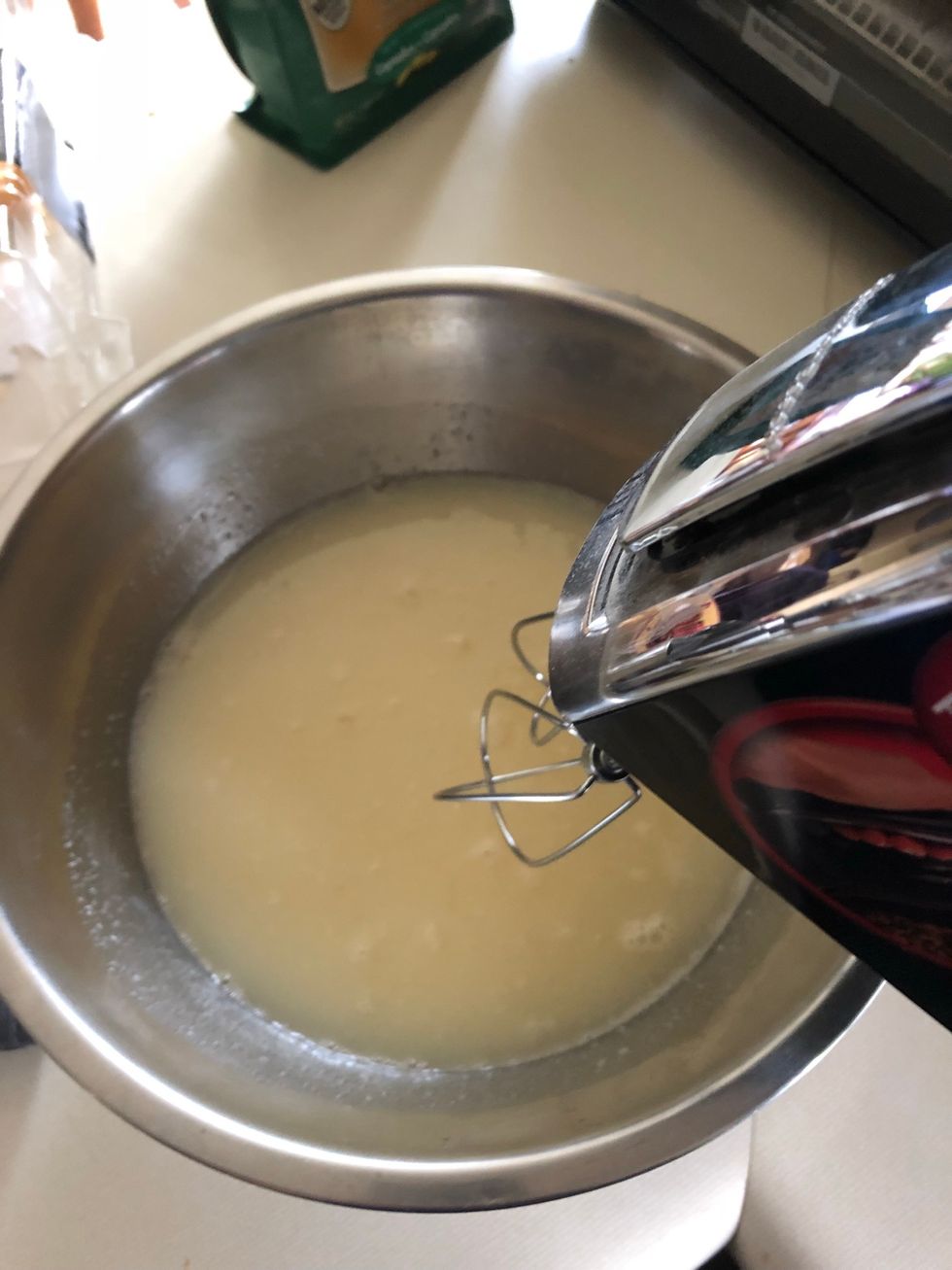 After the chocolate has had time to melt, use an electric mixer with beater attachments to mix everything together. *Add white food colouring to brighten the initial colour if you so desire*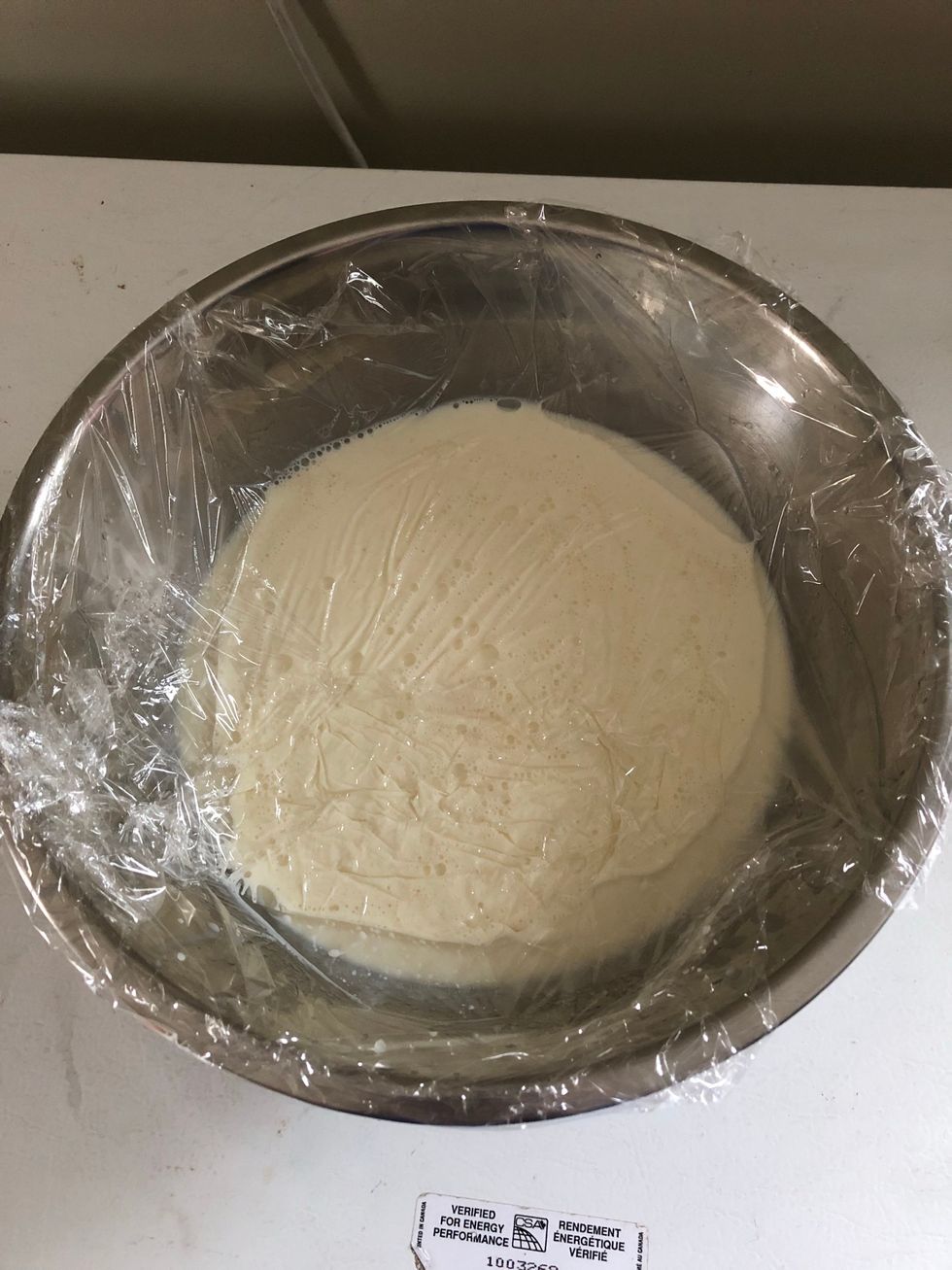 With the glaze all mixed, put plastic cling wrap over the bowl. Make sure that the plastic touches the glaze as seen in the picture, otherwise a film will form along the top.
Allow the glaze to cool in a refrigerated place until it's the consistency of syrup, or 90 degrees Fahrenheit.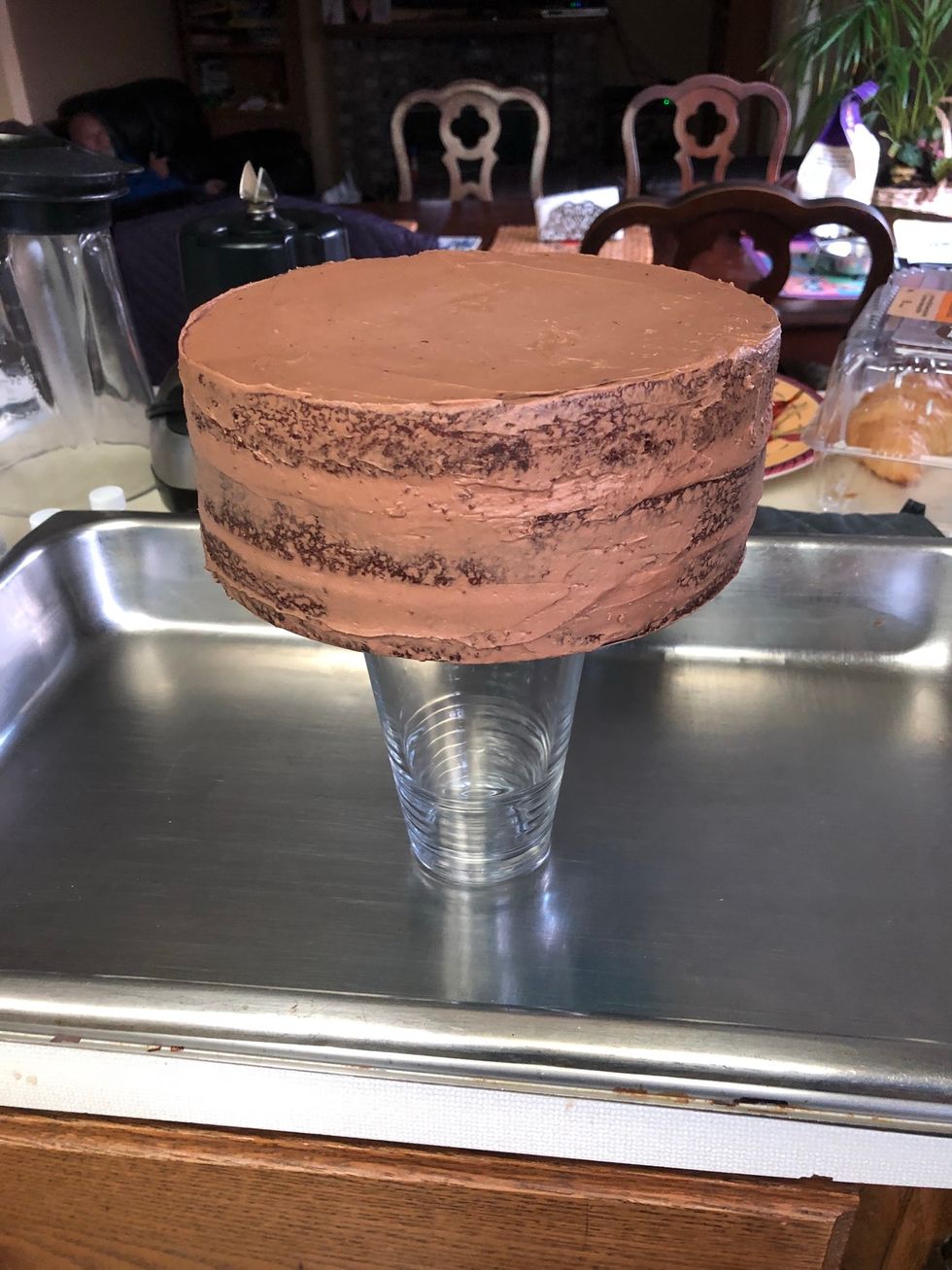 After the glaze has cooled, put the cake in a cardboard round. Set up on a wide rim glass, in a shallow tray like so.
Mix your colours and optional edible glitter into the glaze. Mix colours less for more of a marbled effect, mix more for solid colours.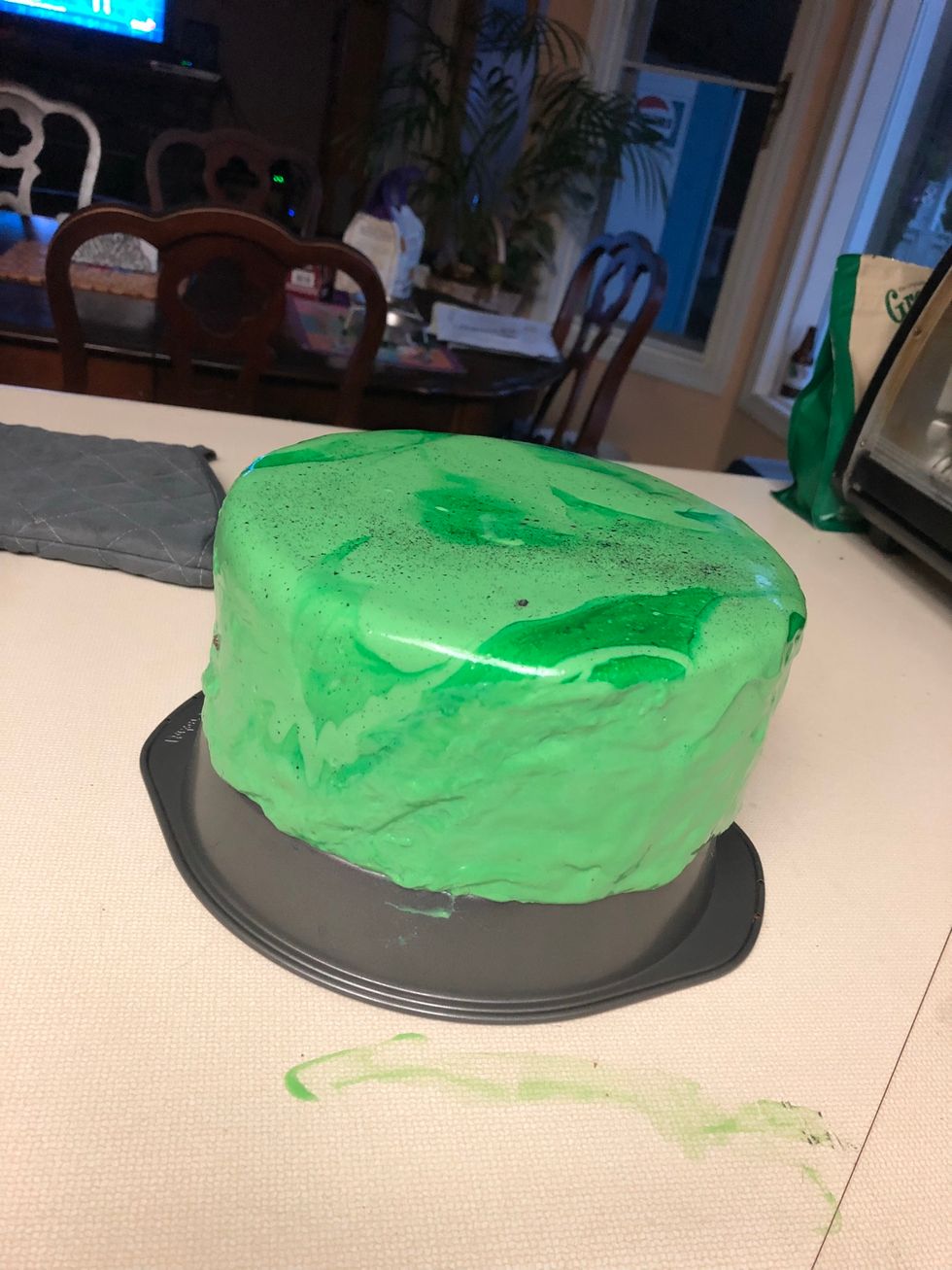 Allow glaze to set in a refrigerated place, then transfer cake to wherever you want. Enjoy!
1.0 Crumbcoated cake, either two or three layers
3.0Tbsp Gelatine
1/2c Lukewarm water
2/3c Sweetened condensed milk
3/4c White chocolate chips
200.0ml Cold water
200.0ml Clear corn syrup
1/4c White sugar
*White food colouring (optional)*
Your choice of coloured food colouring
*Edible glitter (optional)*