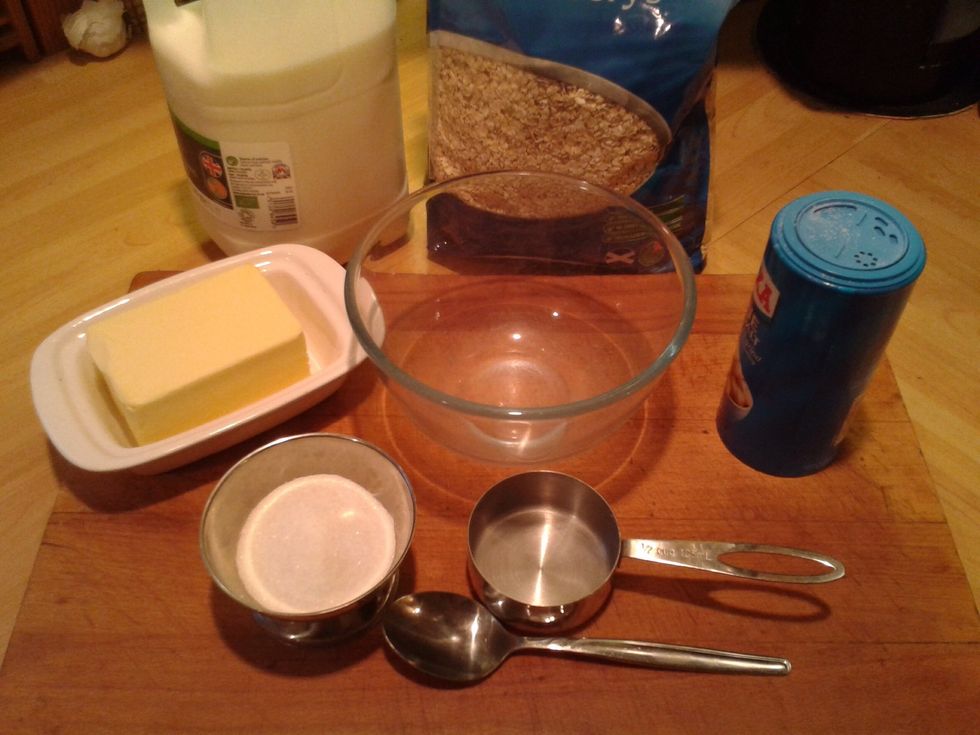 Gather your supplies. The microwaveable bowl needs to be at least 1 litre because the porridge bubbles up in the microwave. Here I'm using a Pyrex pudding bowl. It's not elegant but it is functional.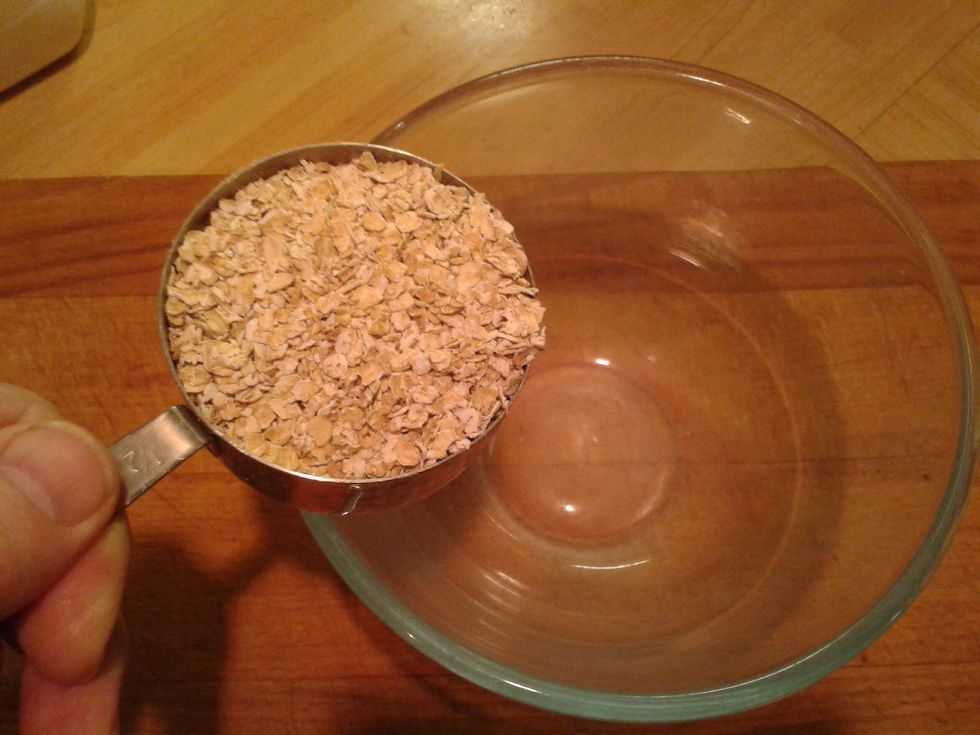 Put 1/2 cup of porridge oats into the pudding bowl.
Add 1/2 cup of milk, 1/2 cup water and a pinch of salt.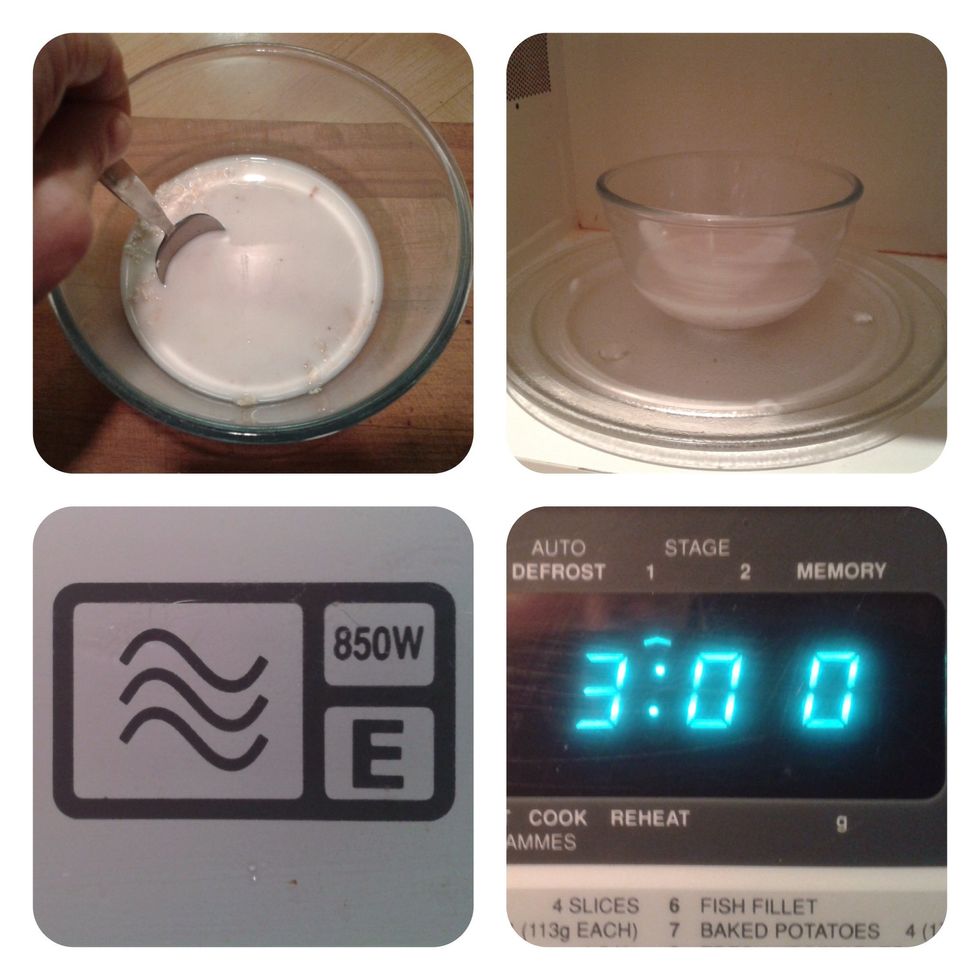 Stir, put in the microwave and set at full power for 3 minutes (adjust time for other ovens). The porridge starts to boil higher and higher towards the end. In the tall bowl it never quite boils over.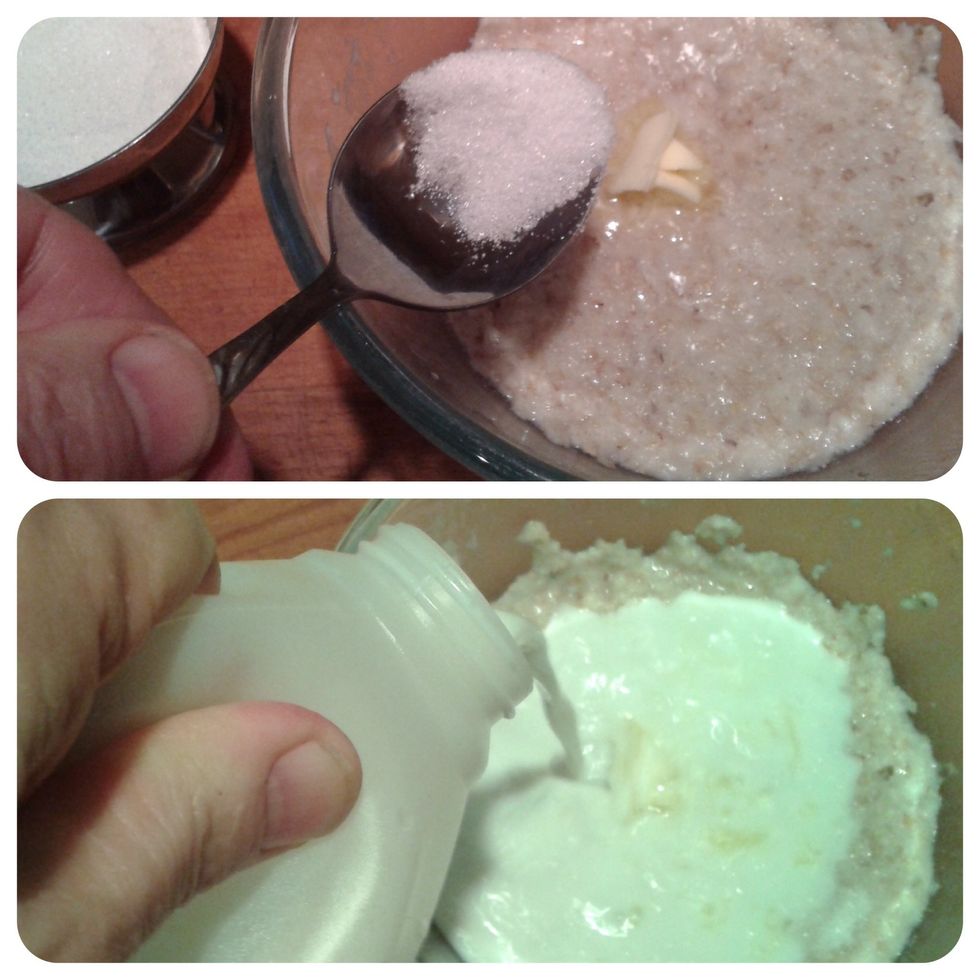 Take out of the microwave and add your toppings of choice. I add butter, sugar and milk. Others add fruit, golden syrup, yogurt, etc...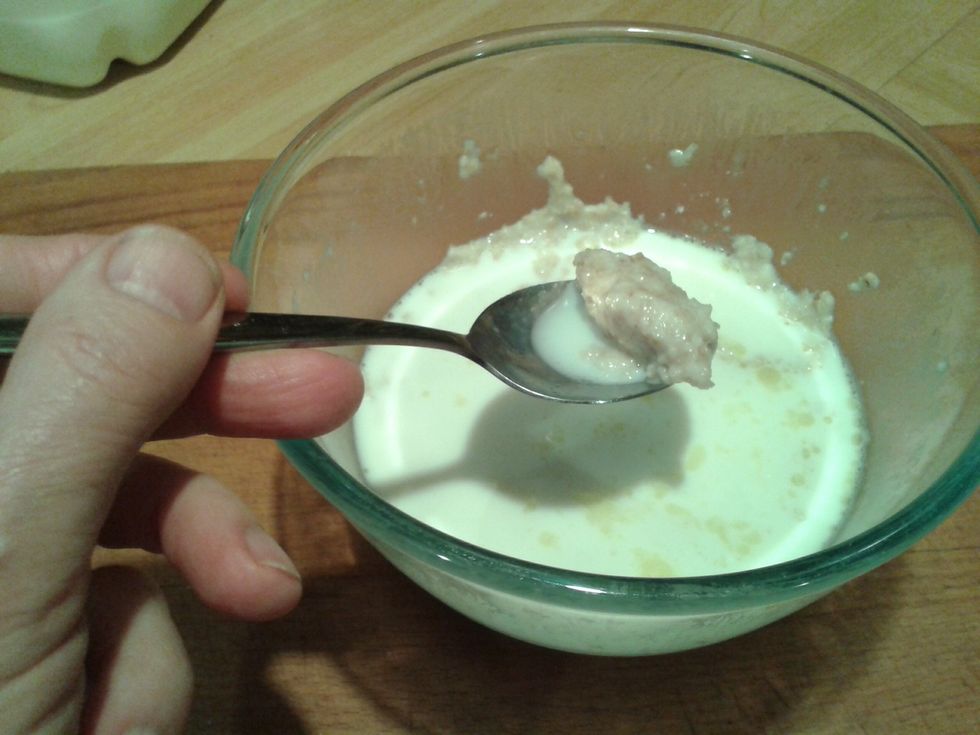 Enjoy!
1/2 cup Porridge Oats
1/2 cup milk + extra for topping
1/2 cup water
A pinch of salt
1 litre Pyrex pudding/mixing bowl or similar
Toppings of choice
1/2 cup measure. Having it handy makes it easier.