Another very simple guide that seems lengthy. This popcorn took me less than 10 minutes including taking pictures for the guide.
9
We like sweet popcorn, so we chose honey, cinnamon, pumpkin pie spice, nutmeg, salt and almond extract. I also added agave later.
Another idea is olive oil and parmesan cheese with oregano. Use your imagination!
1/4 cup of unpopped corn is enough for two servings. Or one large serving.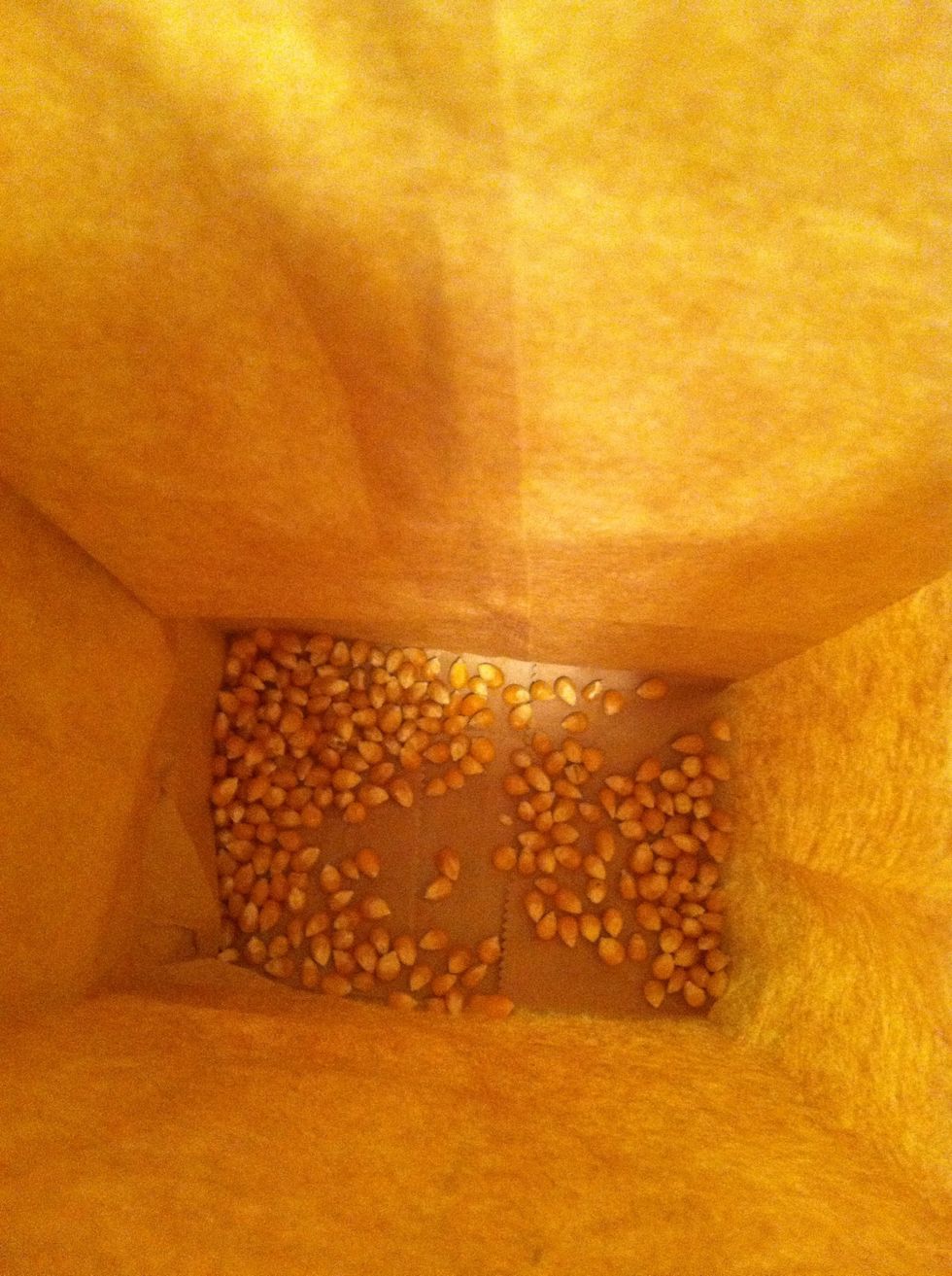 It doesn't look like much, but trust me, a little goes a loooong way with popcorn.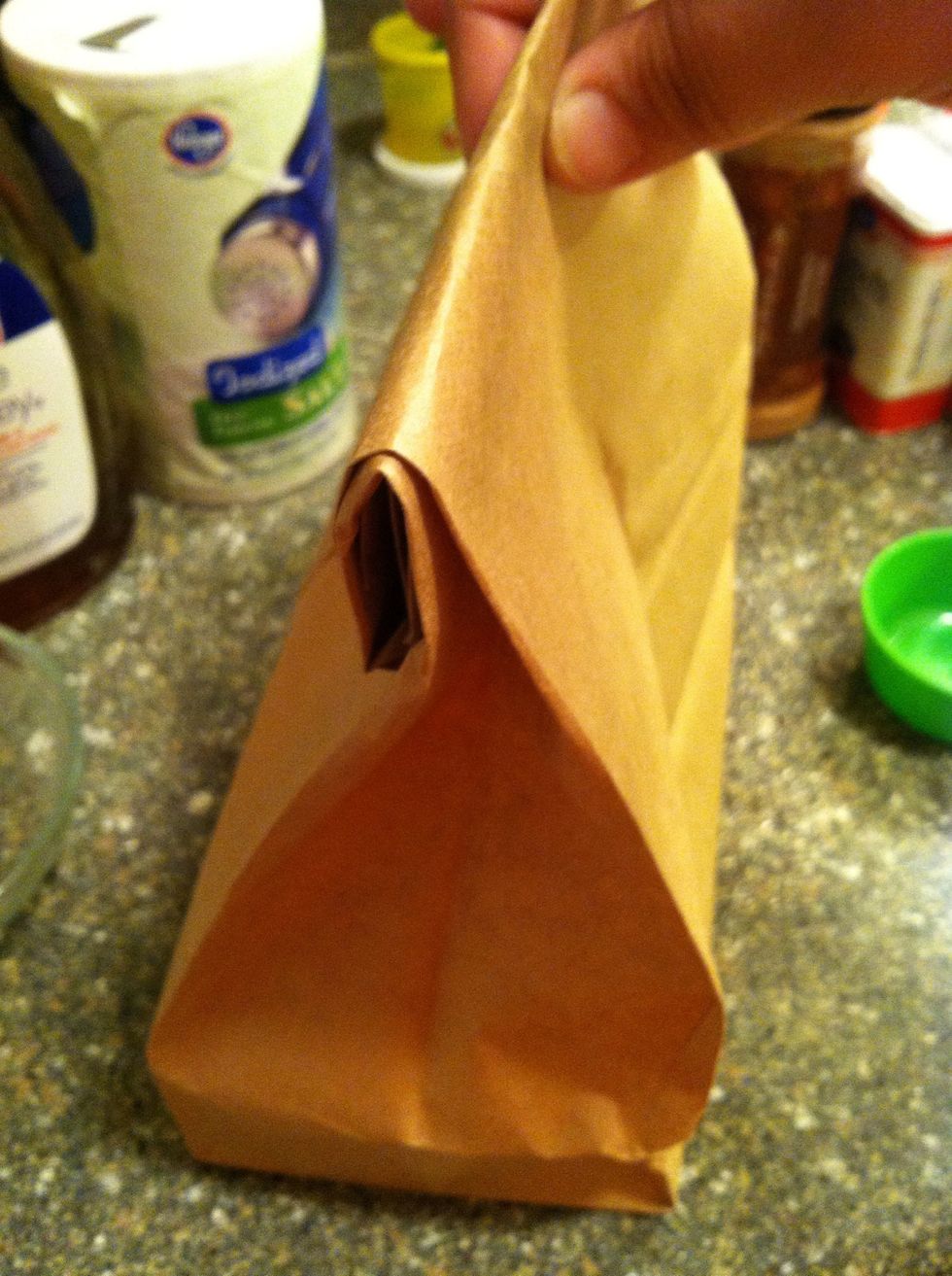 Fold up your bag about 3 folds, crease it and set it aside.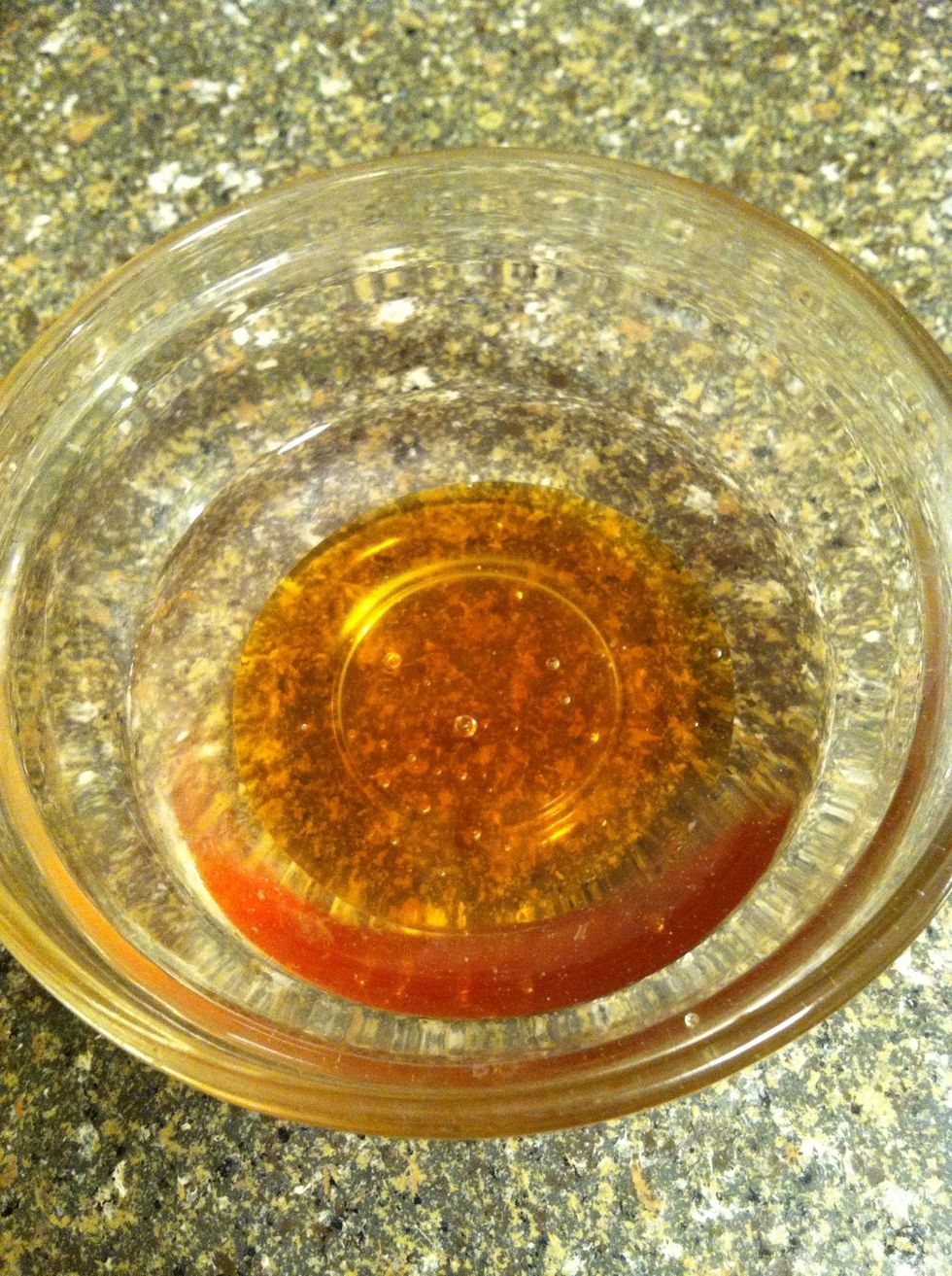 There are no exact measurements, but I would say about 2tbsp of oil, this is coconut oil and honey. I warned it first, honey and coconut oil don't mix easily but they do mix.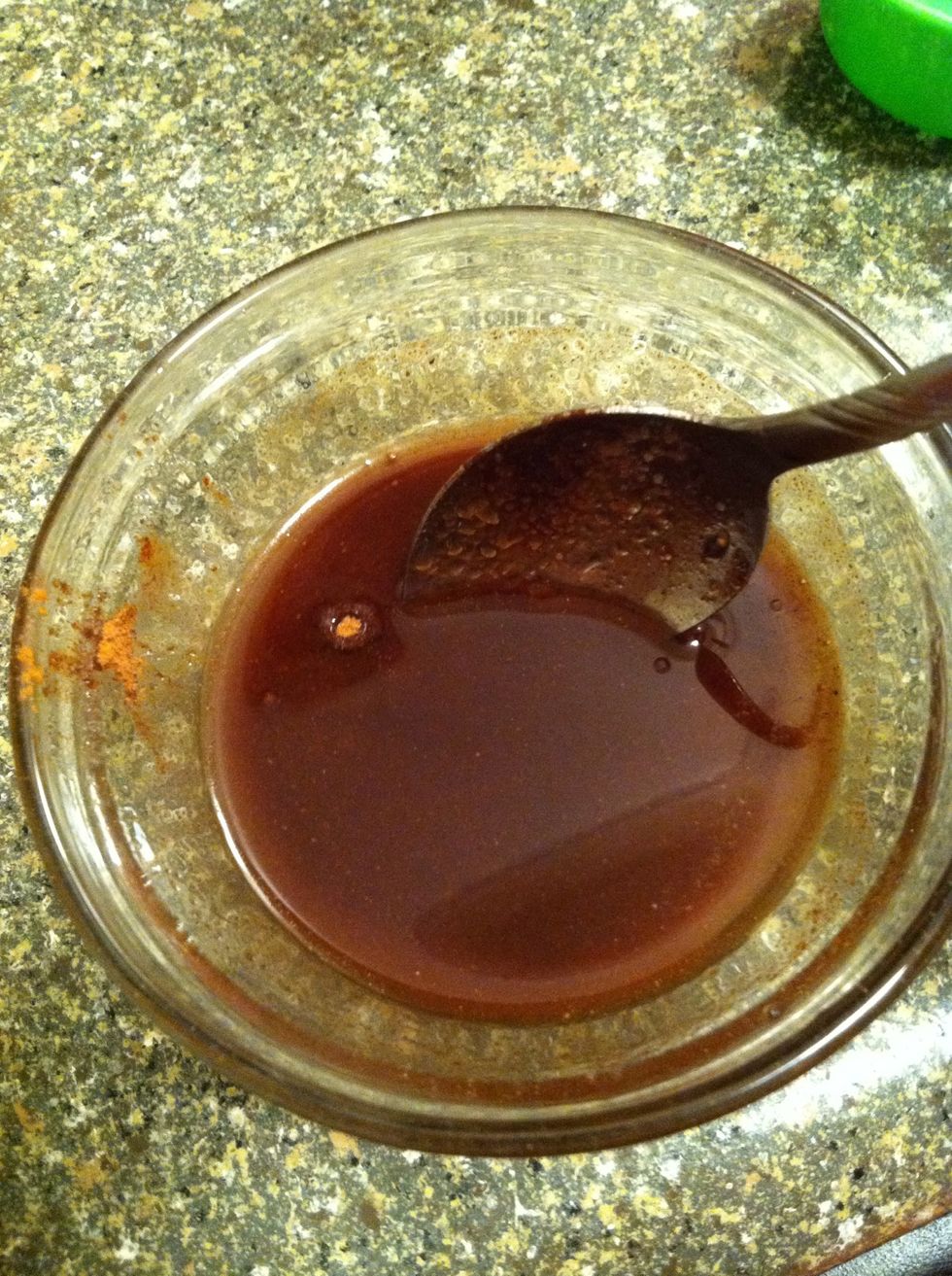 Add your seasonings and stir, taste and adjust as needed. Set aside.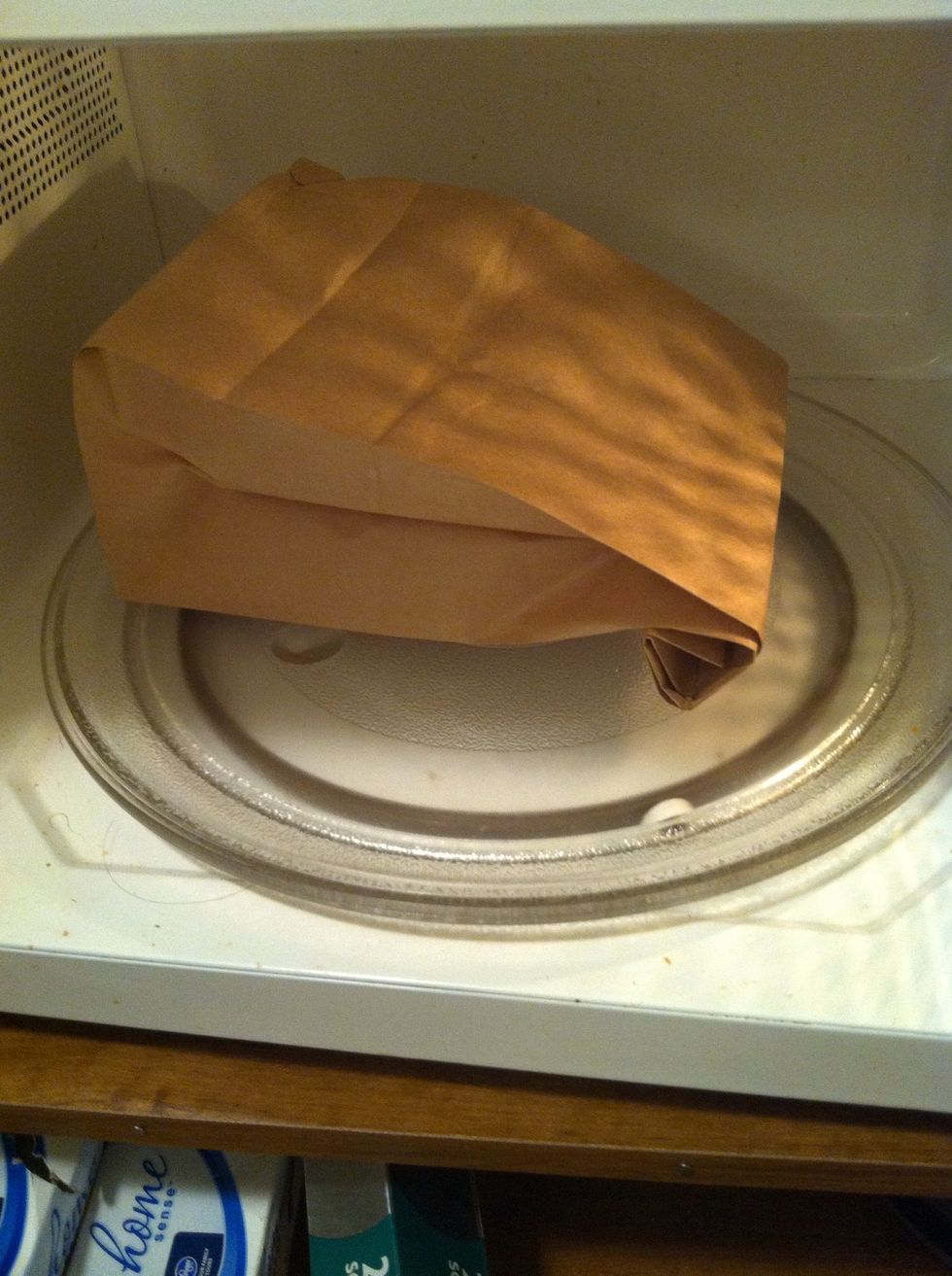 Put your bag in the microwave fold side down. Microwave around 2 minutes. Every microwave is different.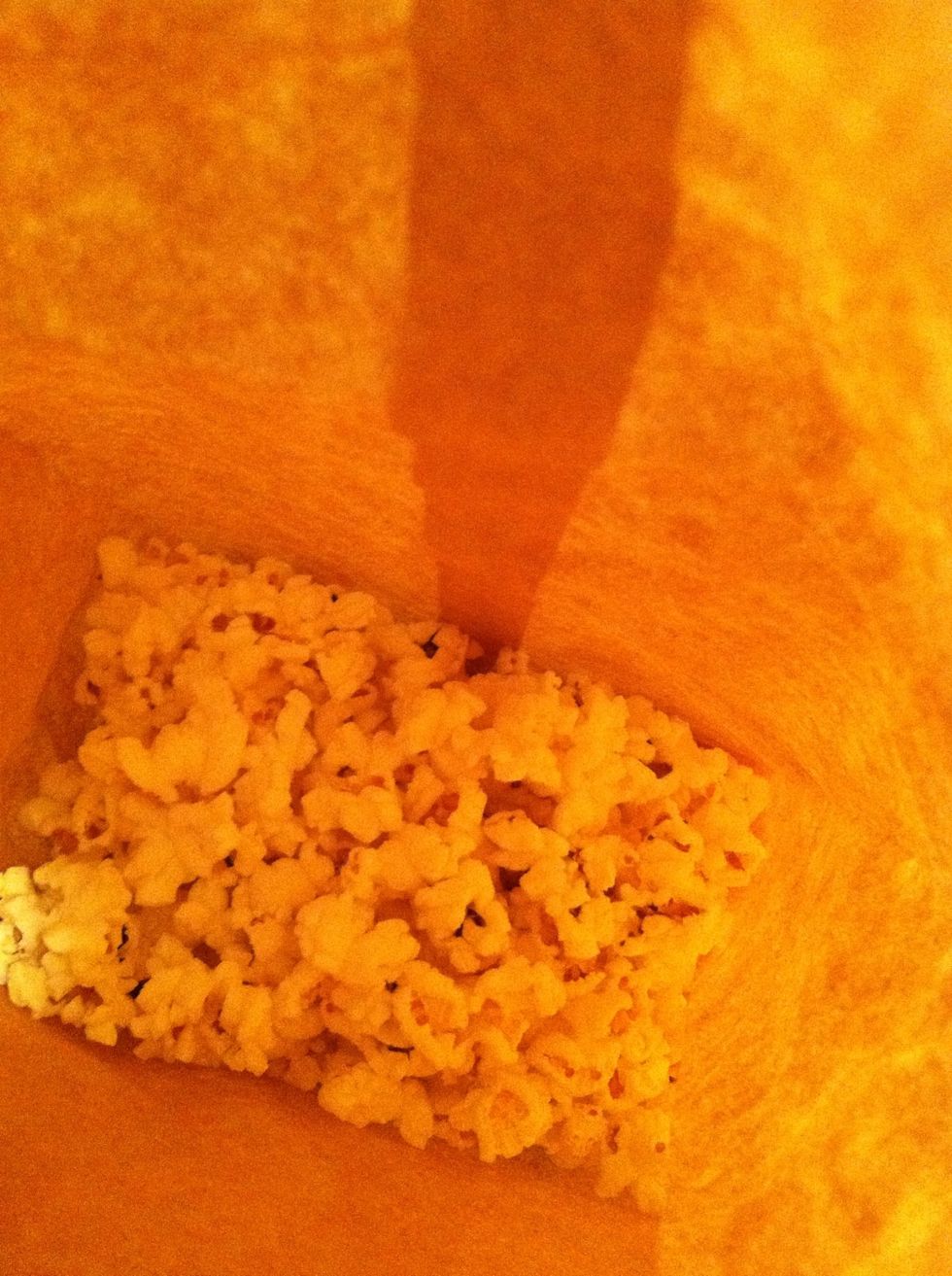 See, all popped and delicious smelling. To be honest, plain popcorn is very bland. This next step should happen quickly, while the popcorn is still hot. Pour your oil and spice mix right into the bag.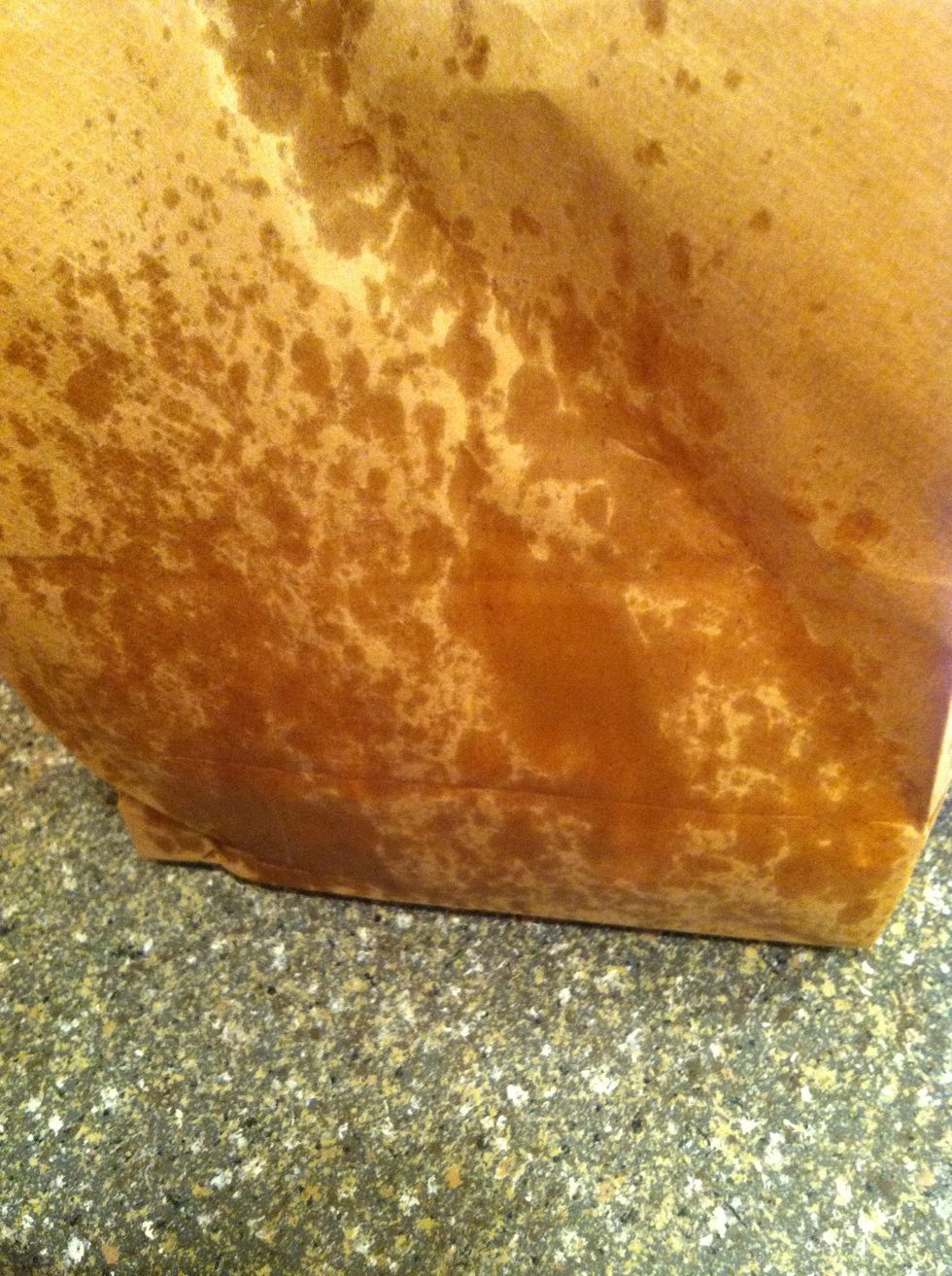 Close the fold and shake it vigorously. When the outside of the bag looks pretty covered with oil, check your popcorn and shake again if needed.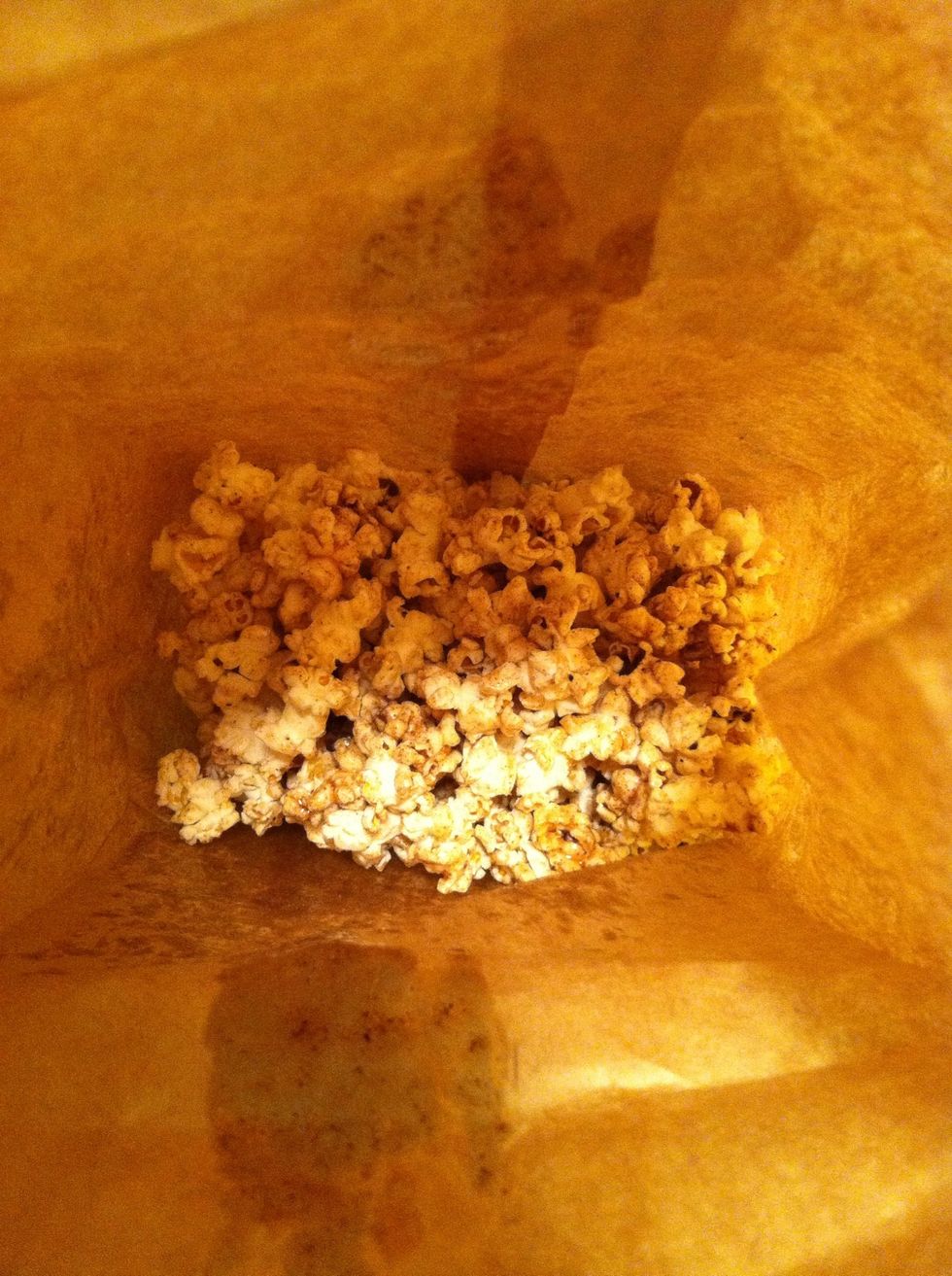 Yum.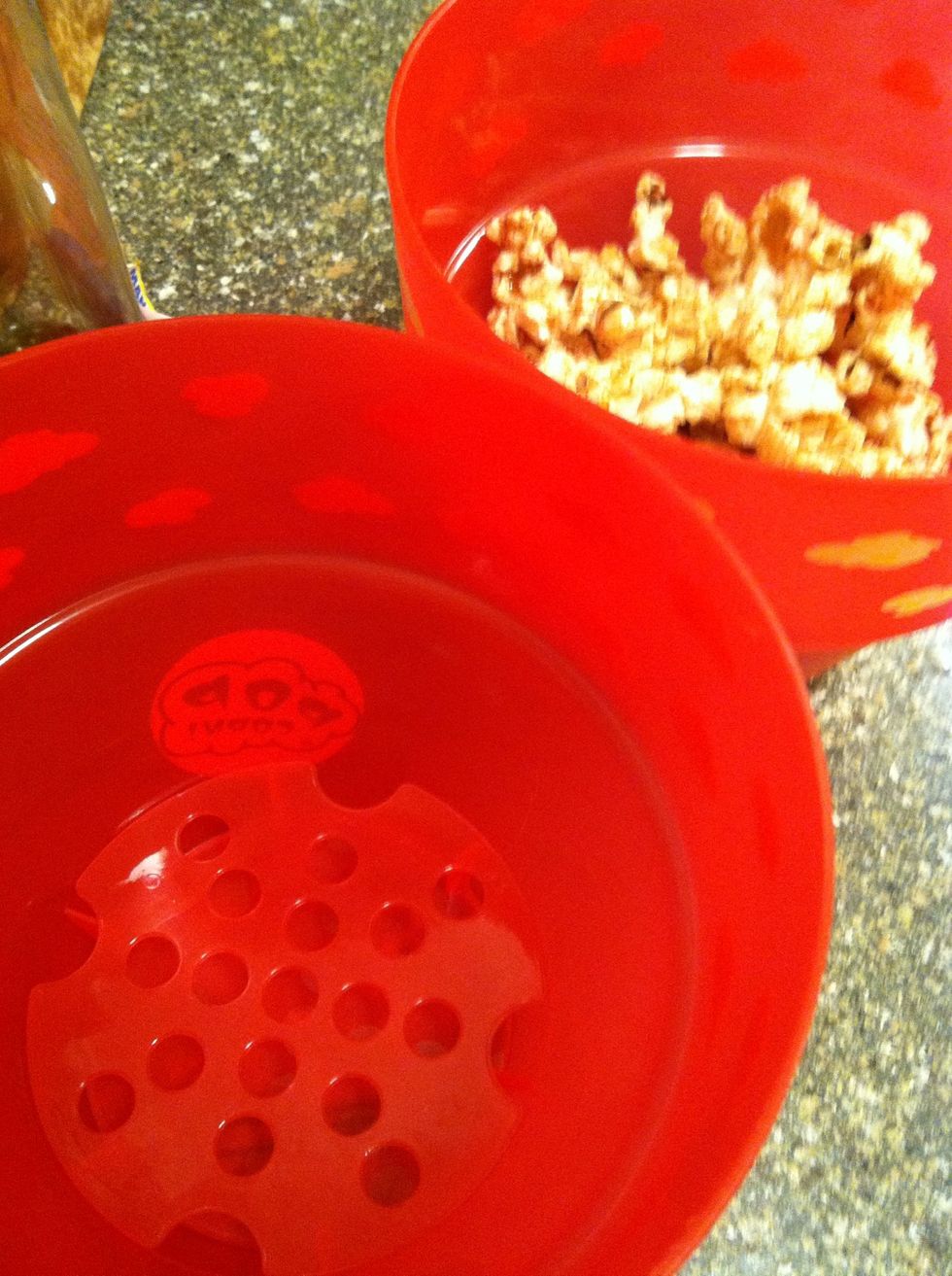 Pour into super cute popcorn bowls designed to separate the unpopped kernels.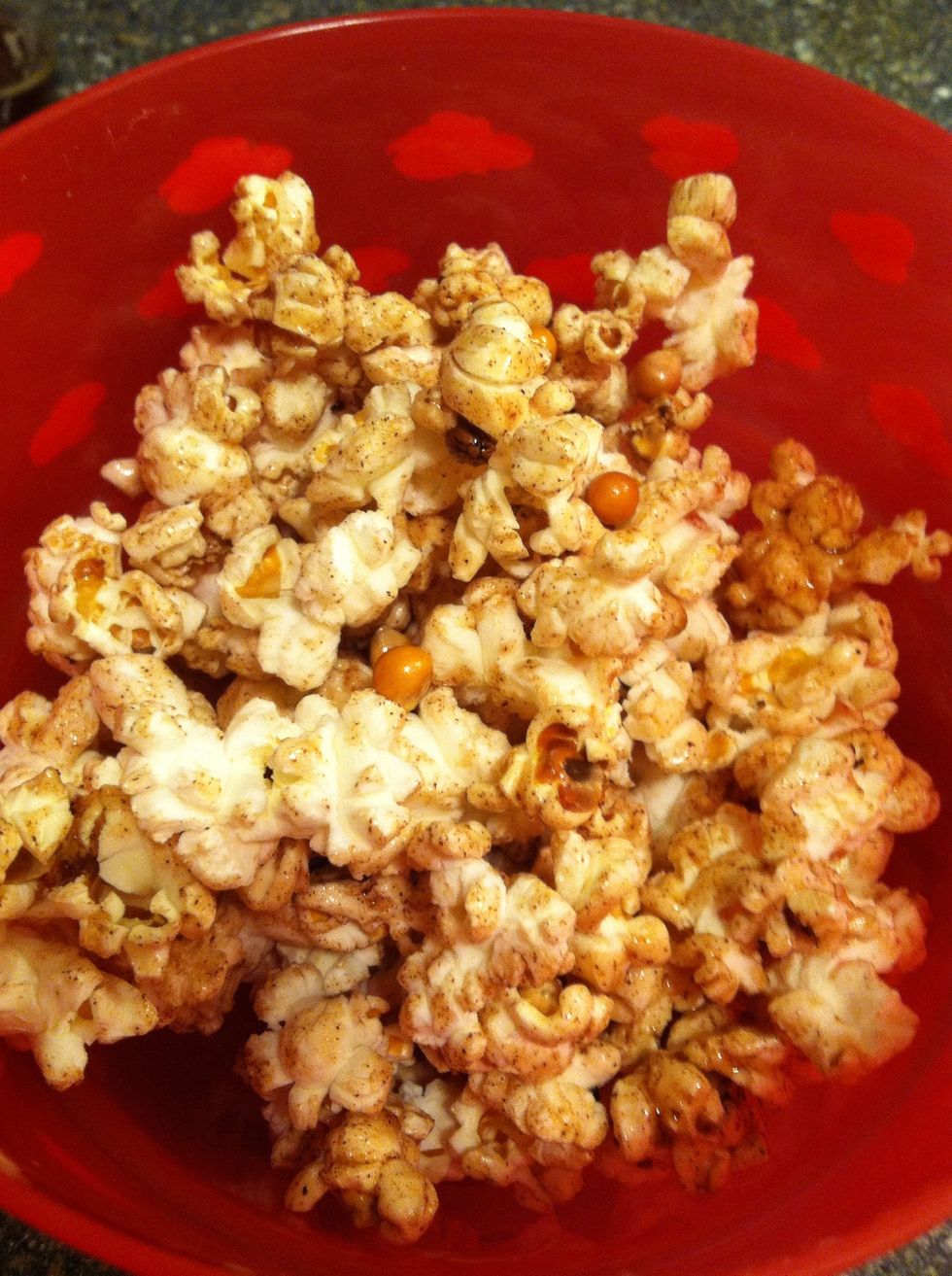 Mmmm.... 😋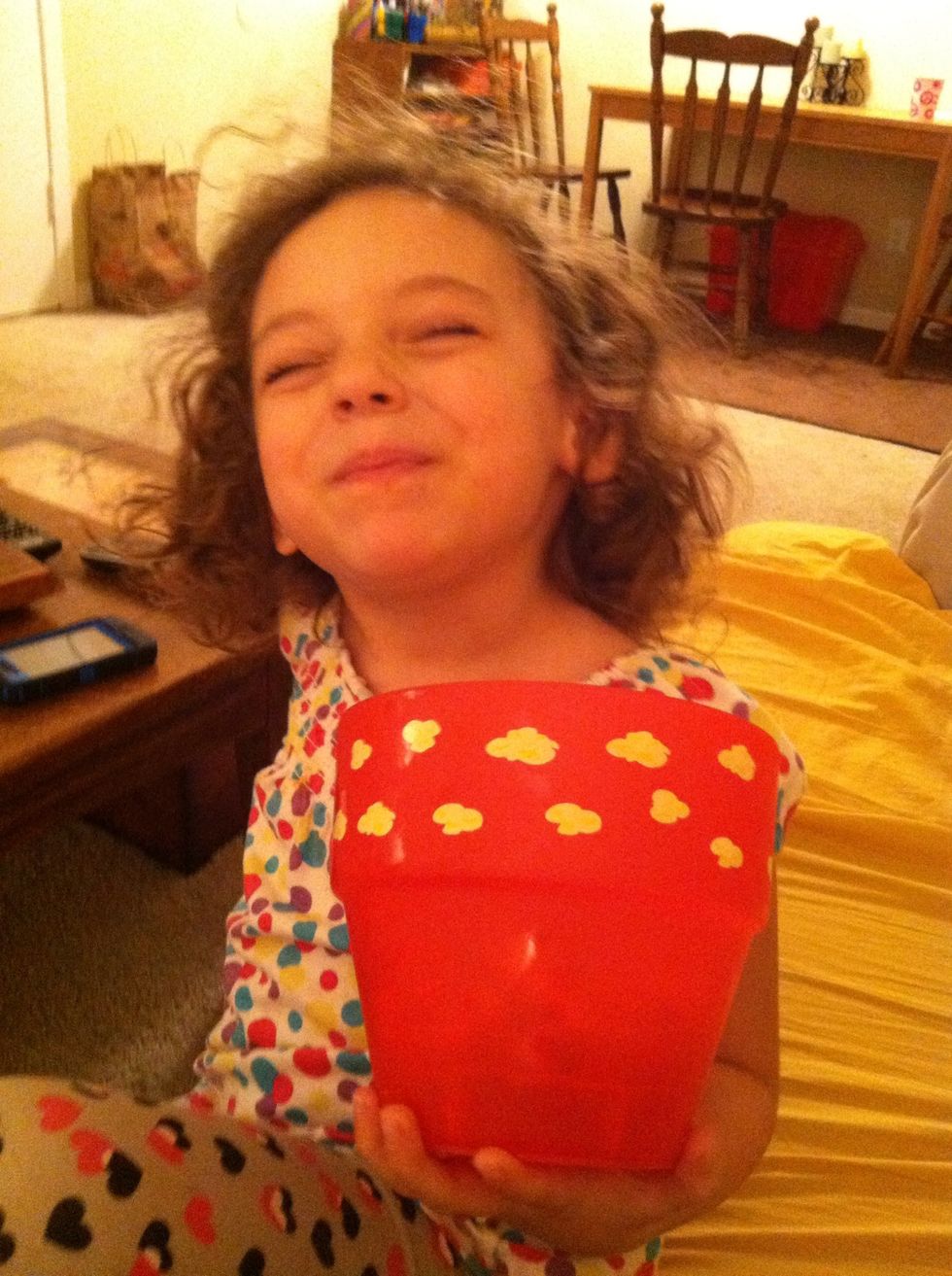 Enjoy while watching an episode of X-Men with your family ❤💗❤💗❤
A paper bag (lunch size)
Popcorn kernels
Coconut oil (or other oil)
Seasonings of Your Choice
Rane Body Decor
I love finding new ways of doing the same ol' thing. Making things is my passion. \nFollow me for food, crafts and tips on an assortment of things.