How to measure the surface area and volume of a cylinder!
Measure the Surface Area and Volume of a Cylinder!
7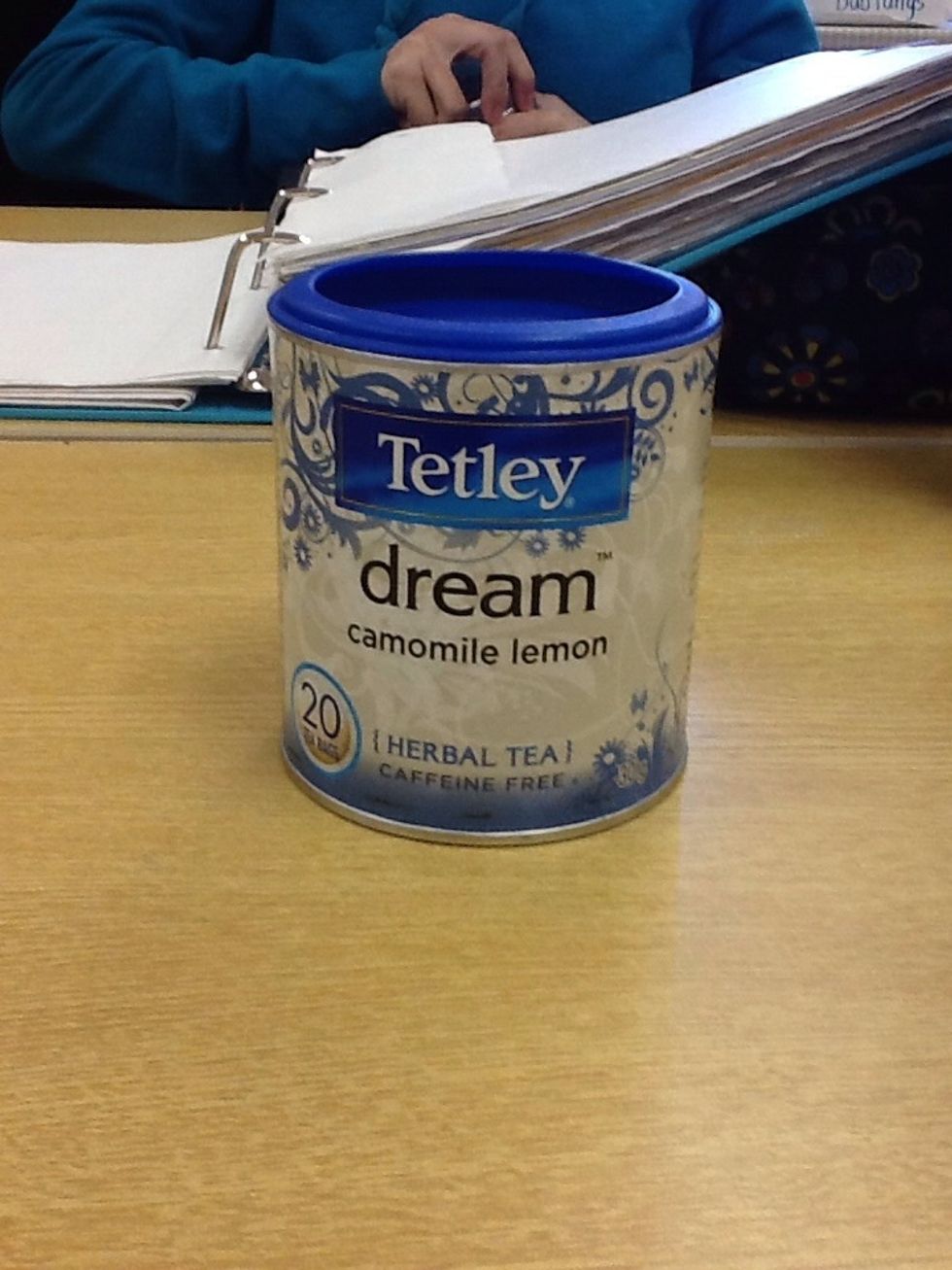 First you'll need your cylinder.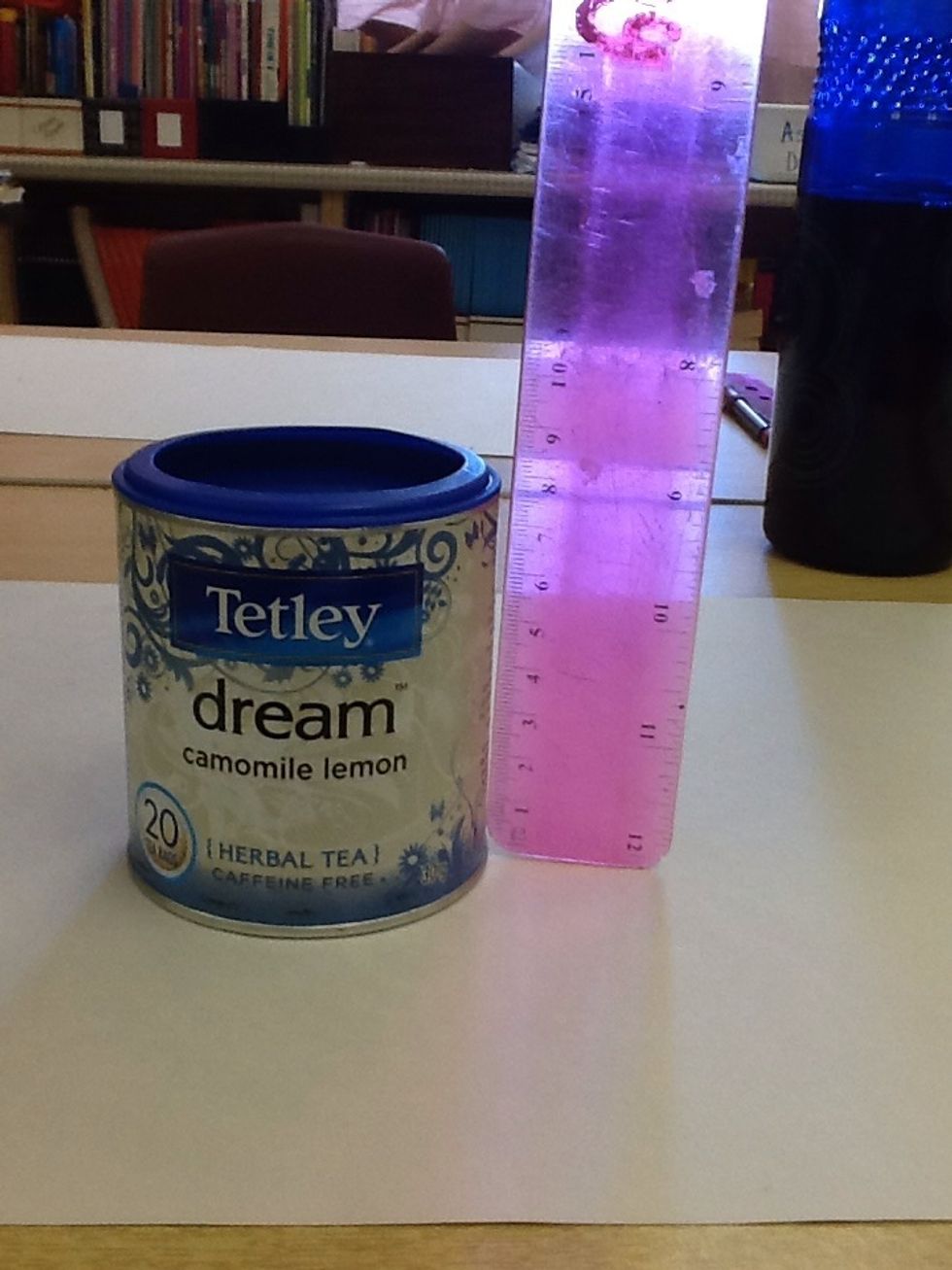 You need to measure the hight of the cylinder. Record your answer.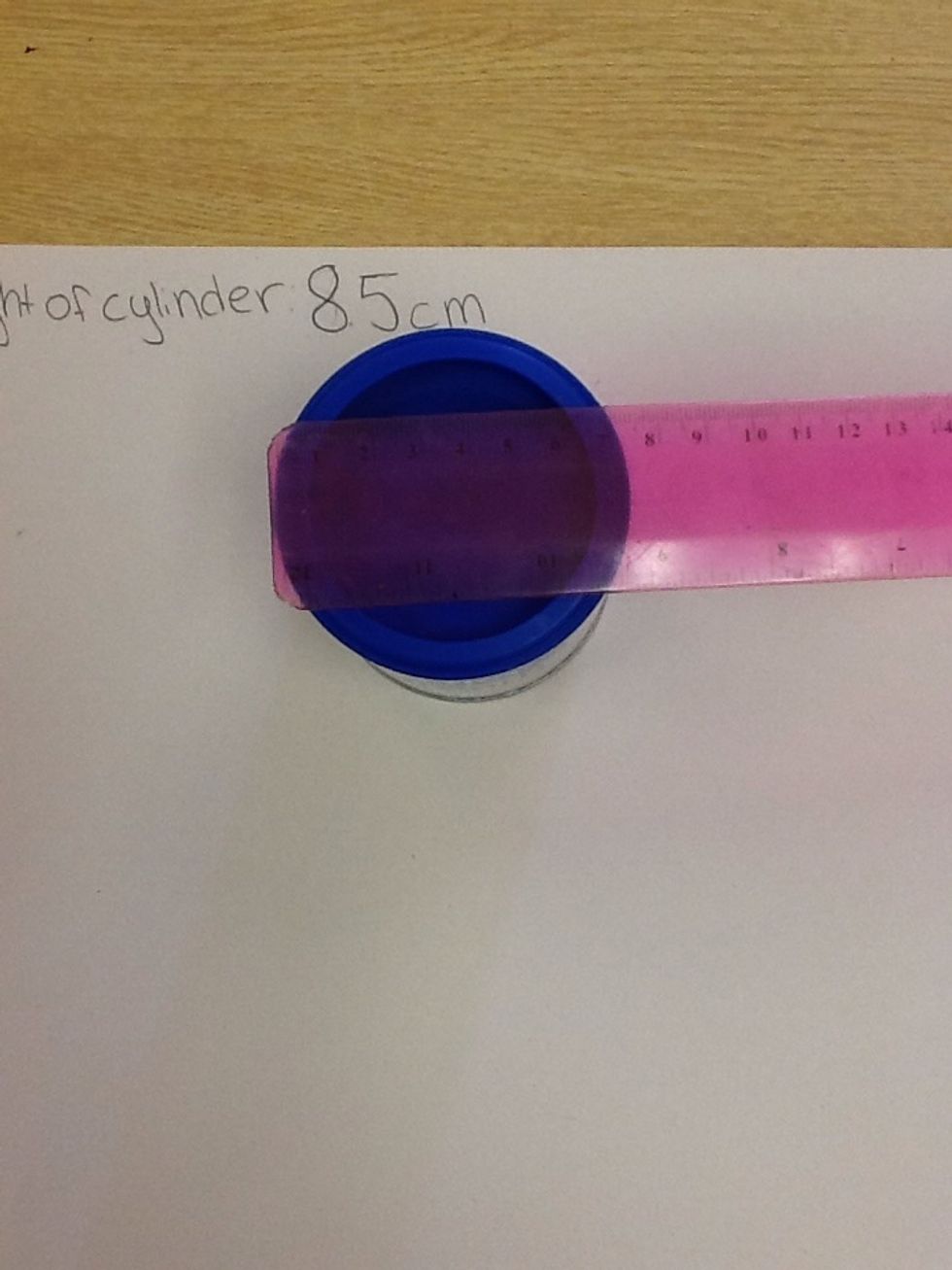 You also need to determine the diameter.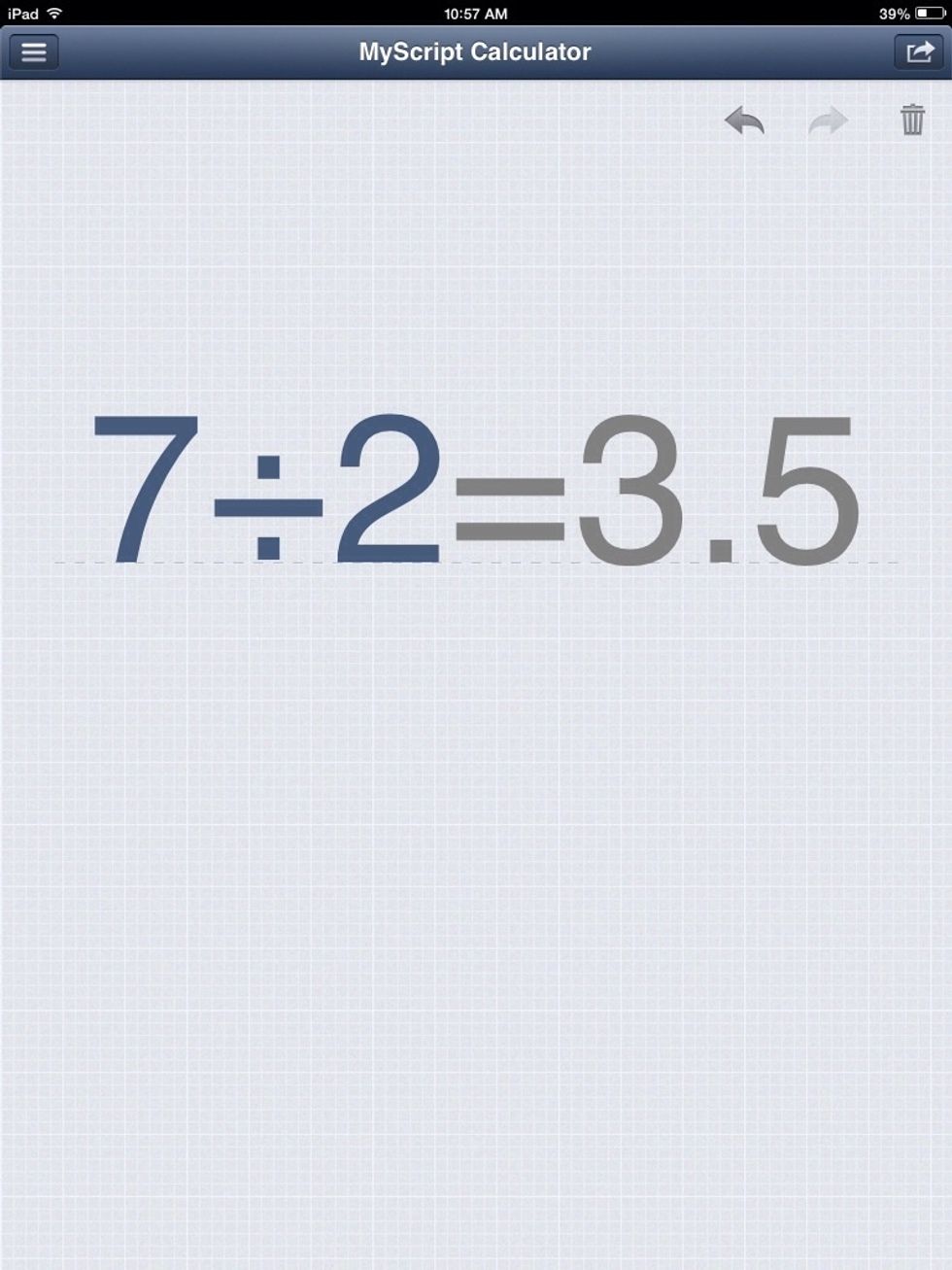 Now that you've gotten the diameter, divide it by 2 to get the radius because both formulas you'll be using require the radius.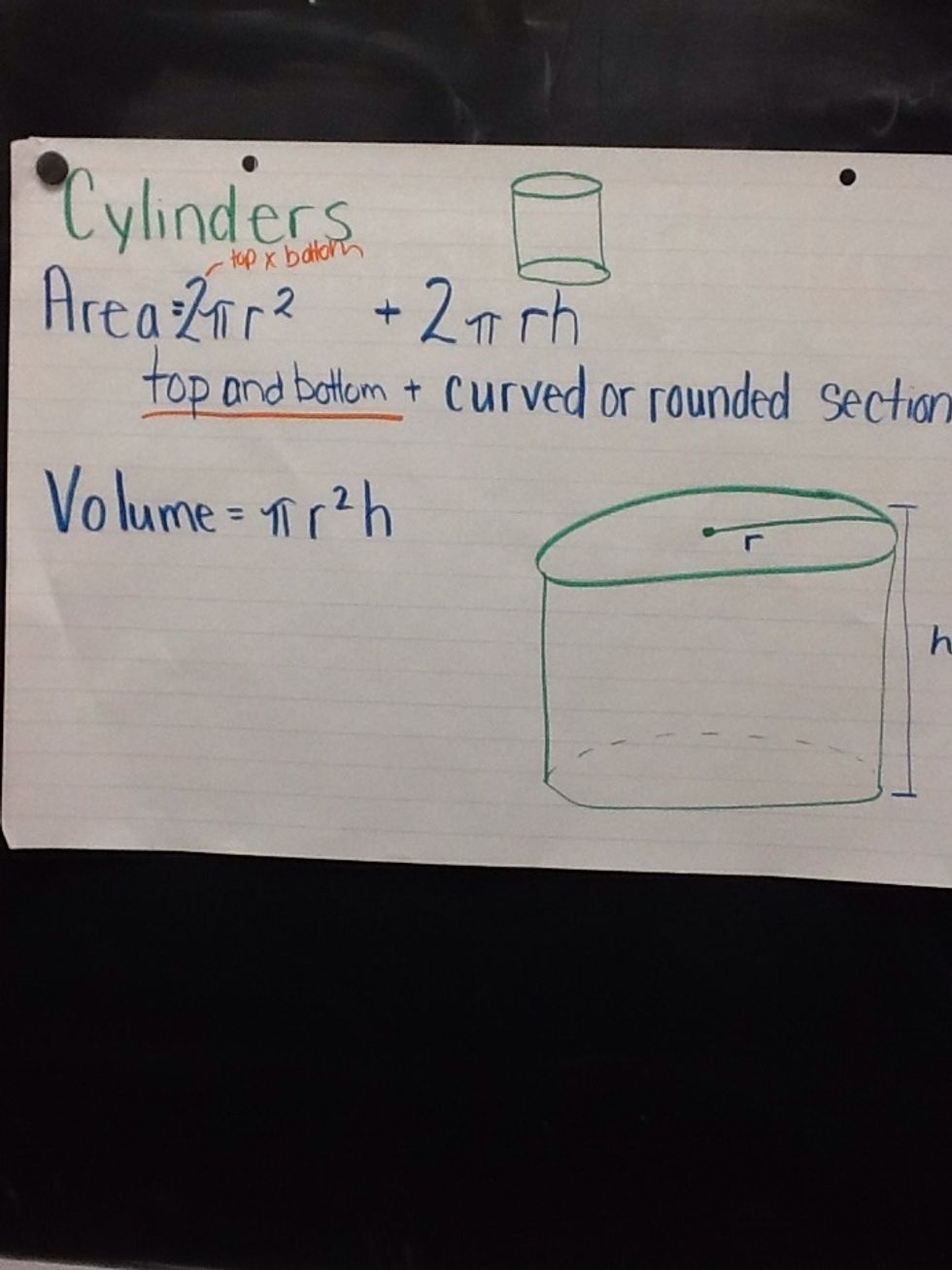 This is the formula we will be using. Let's get started.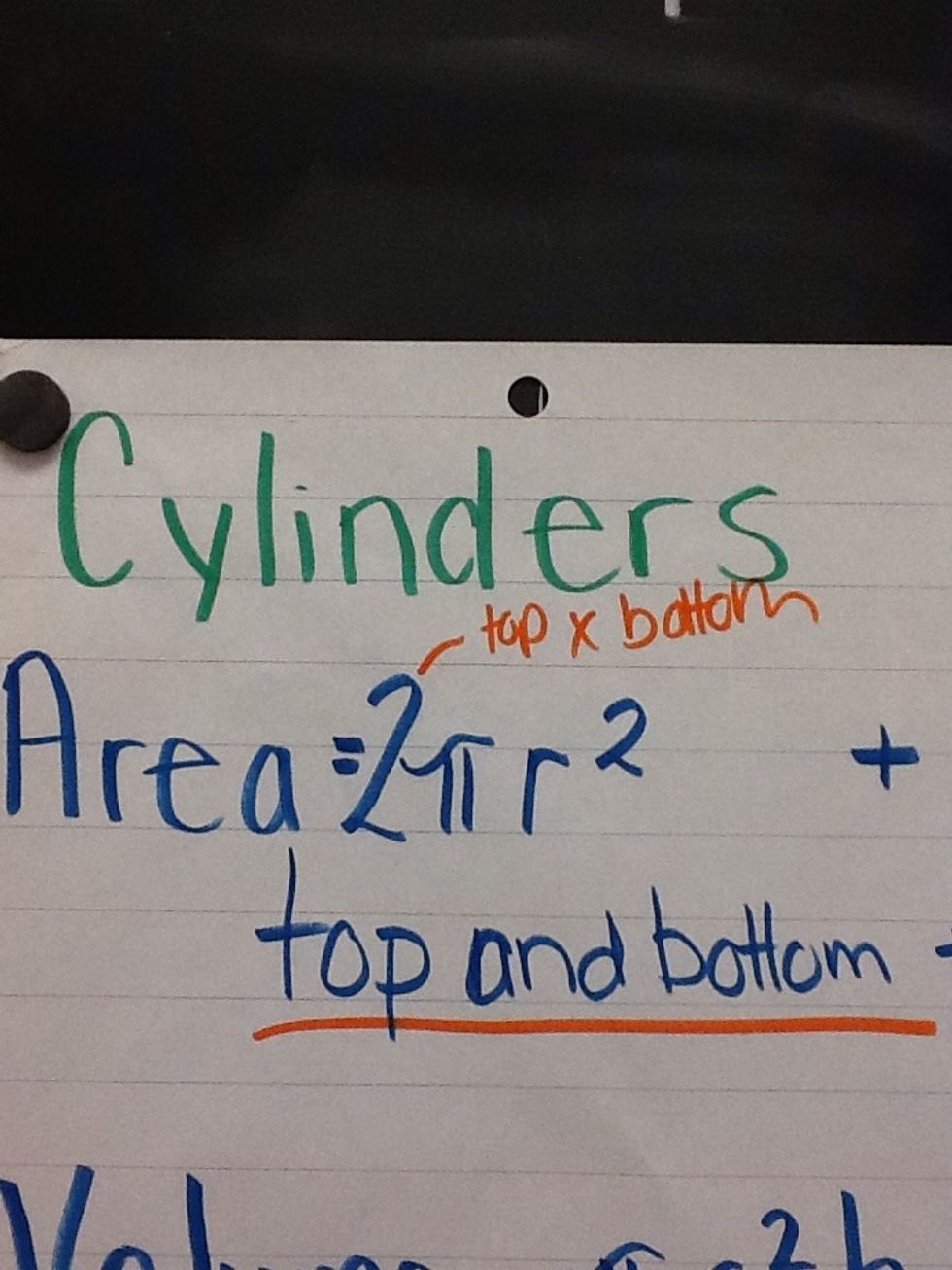 First we will do the surface area. This formula has 2 parts. We start with this part.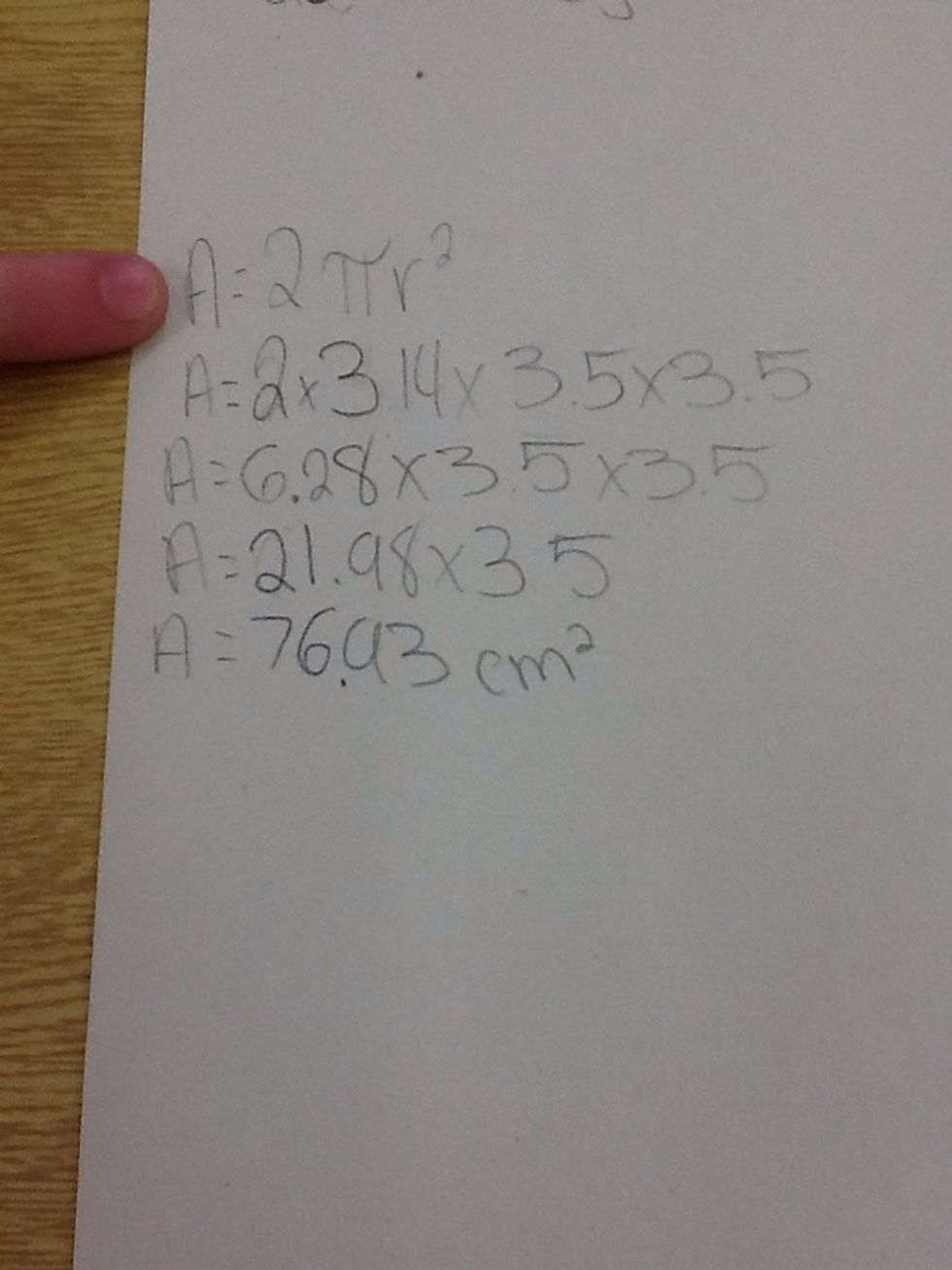 First you write down the correct formula.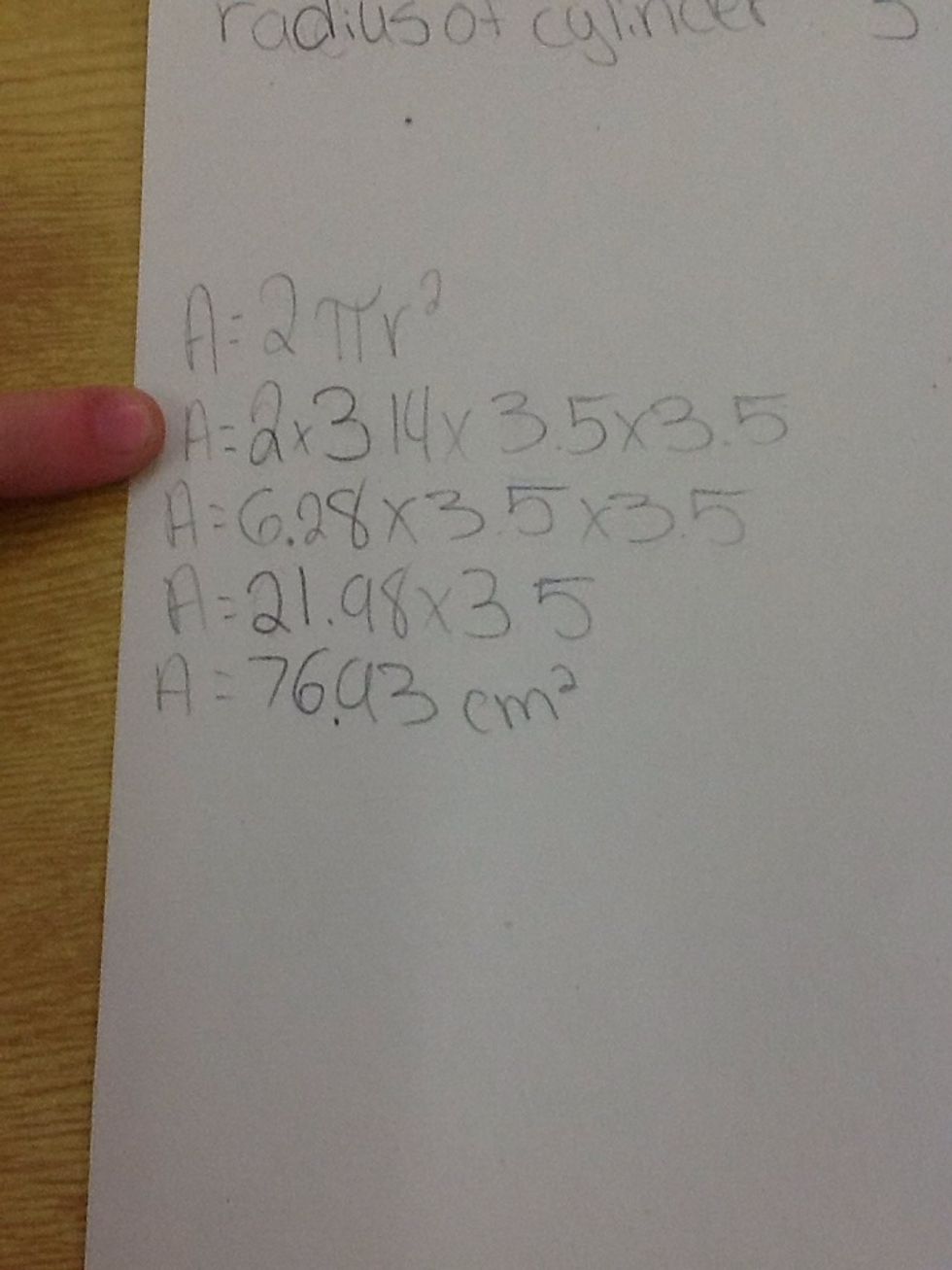 Now you plug in the correct numbers, following the steps of the formula.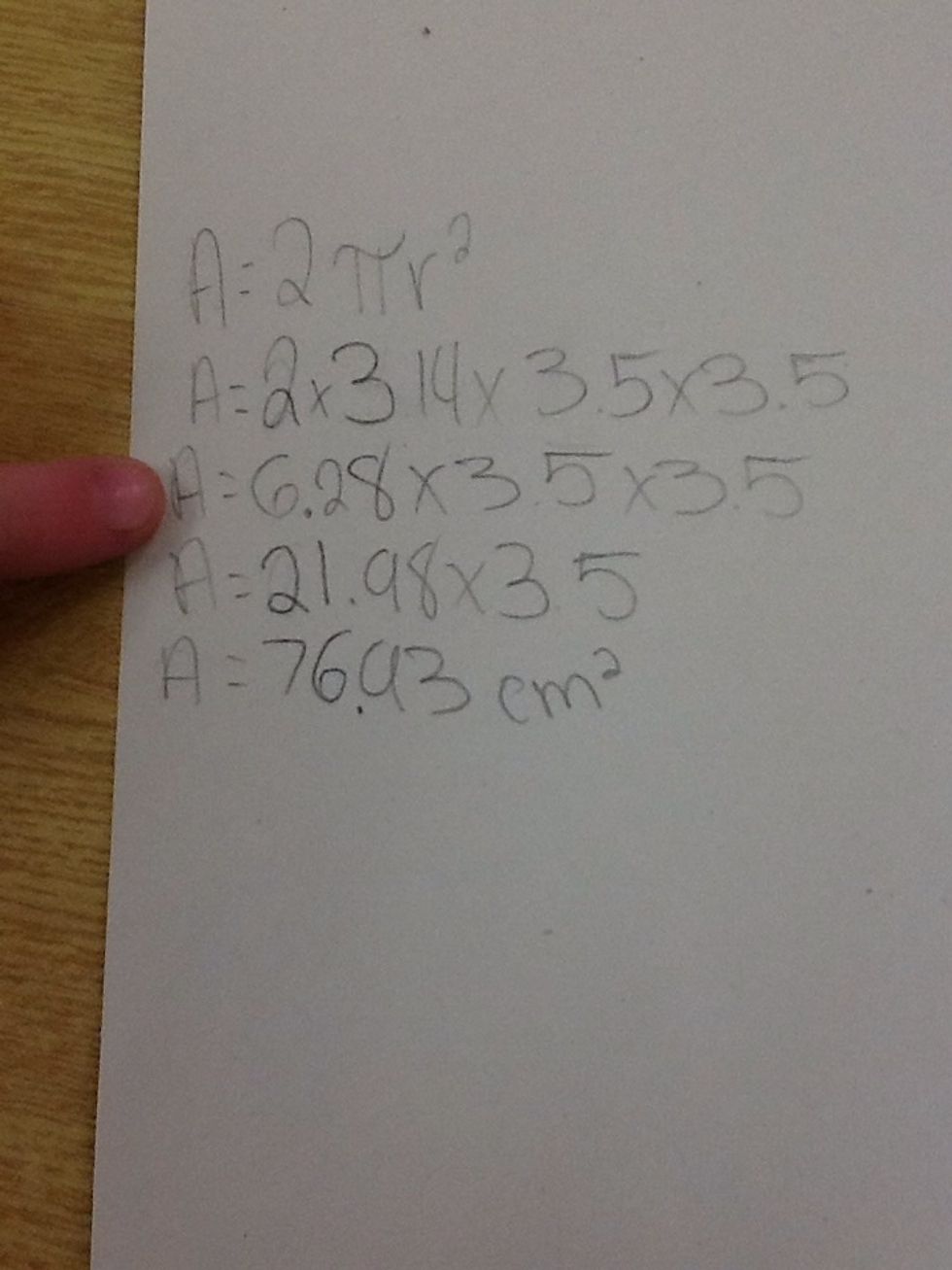 Start figuring out the equation in order. Multiply 2 numbers, then start a new line. Drag down the numbers you haven't used, repeat process until you've finished.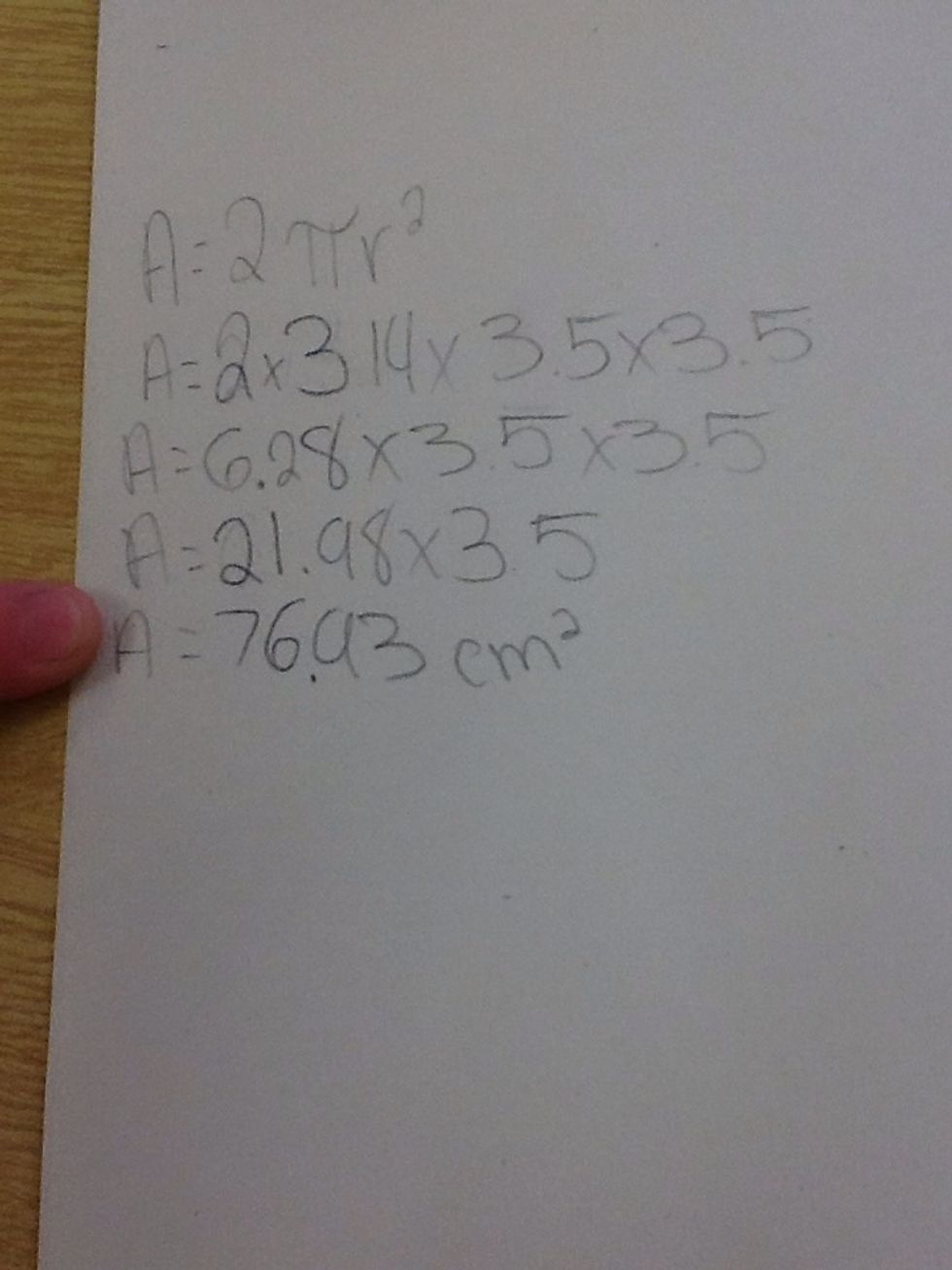 Now you've got your answer! But your not done. You need to finish the the rest of the surface area formula.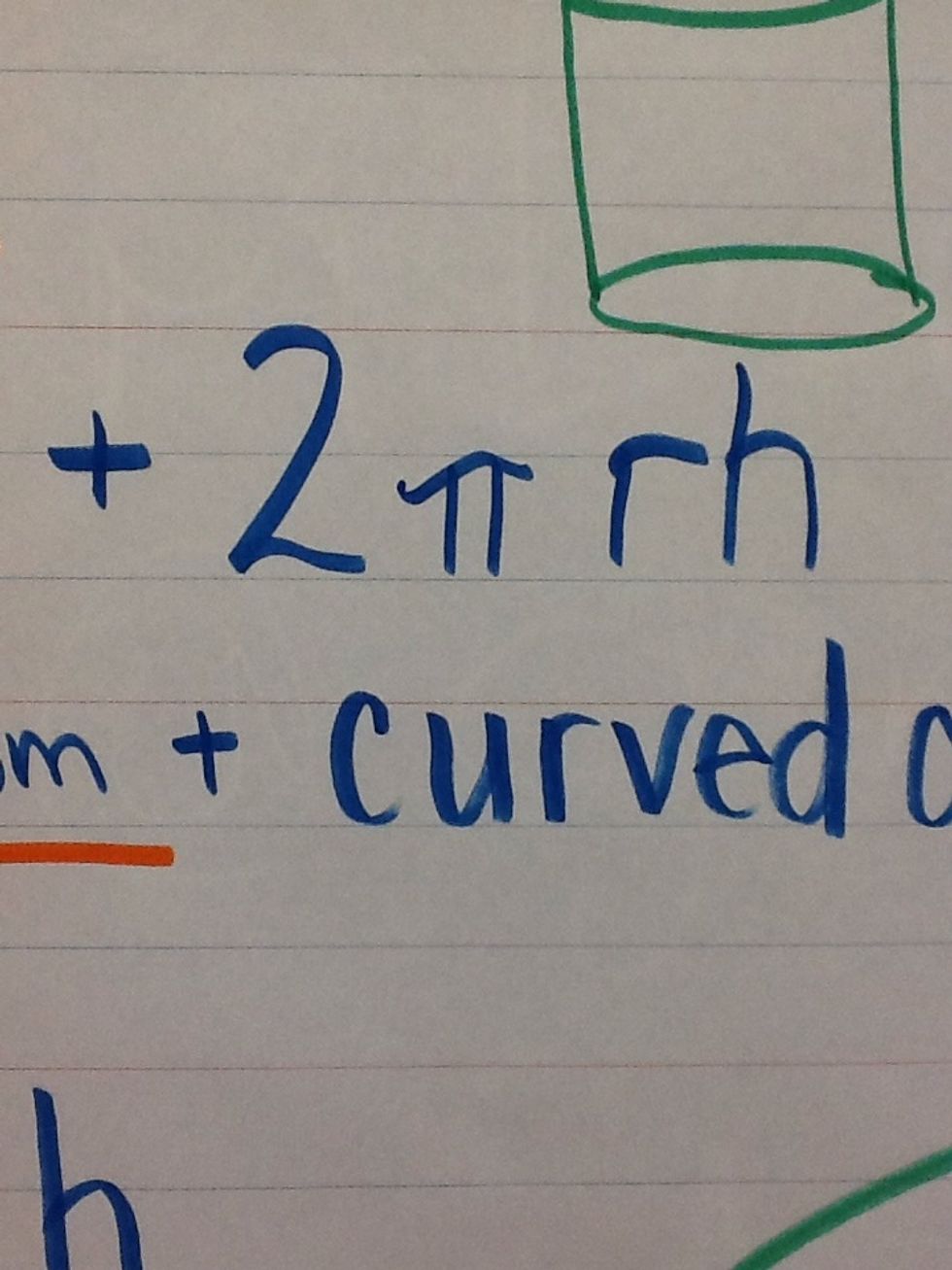 Now you do this part of the surface area.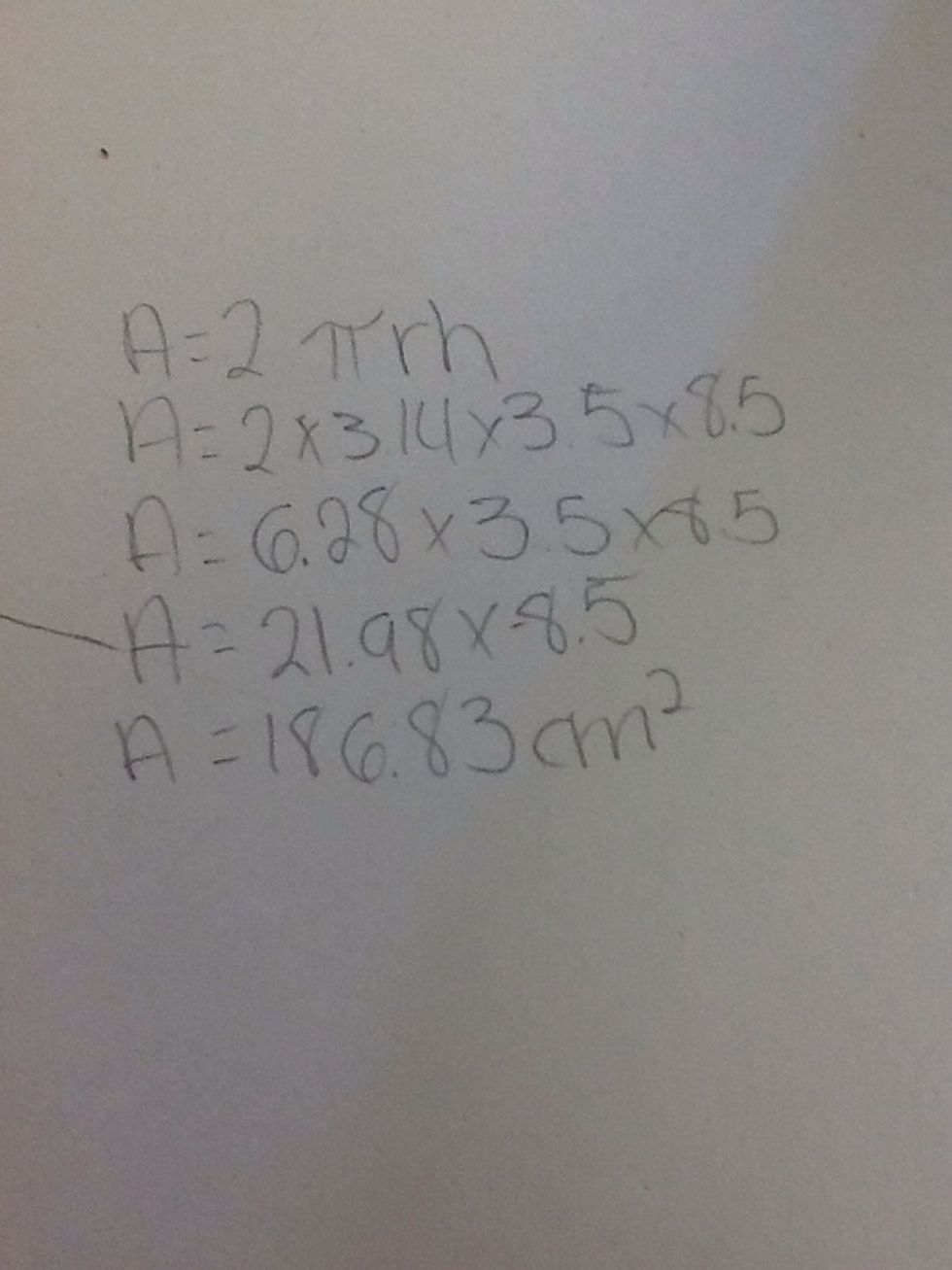 You basically do the same thing, just follow this formula.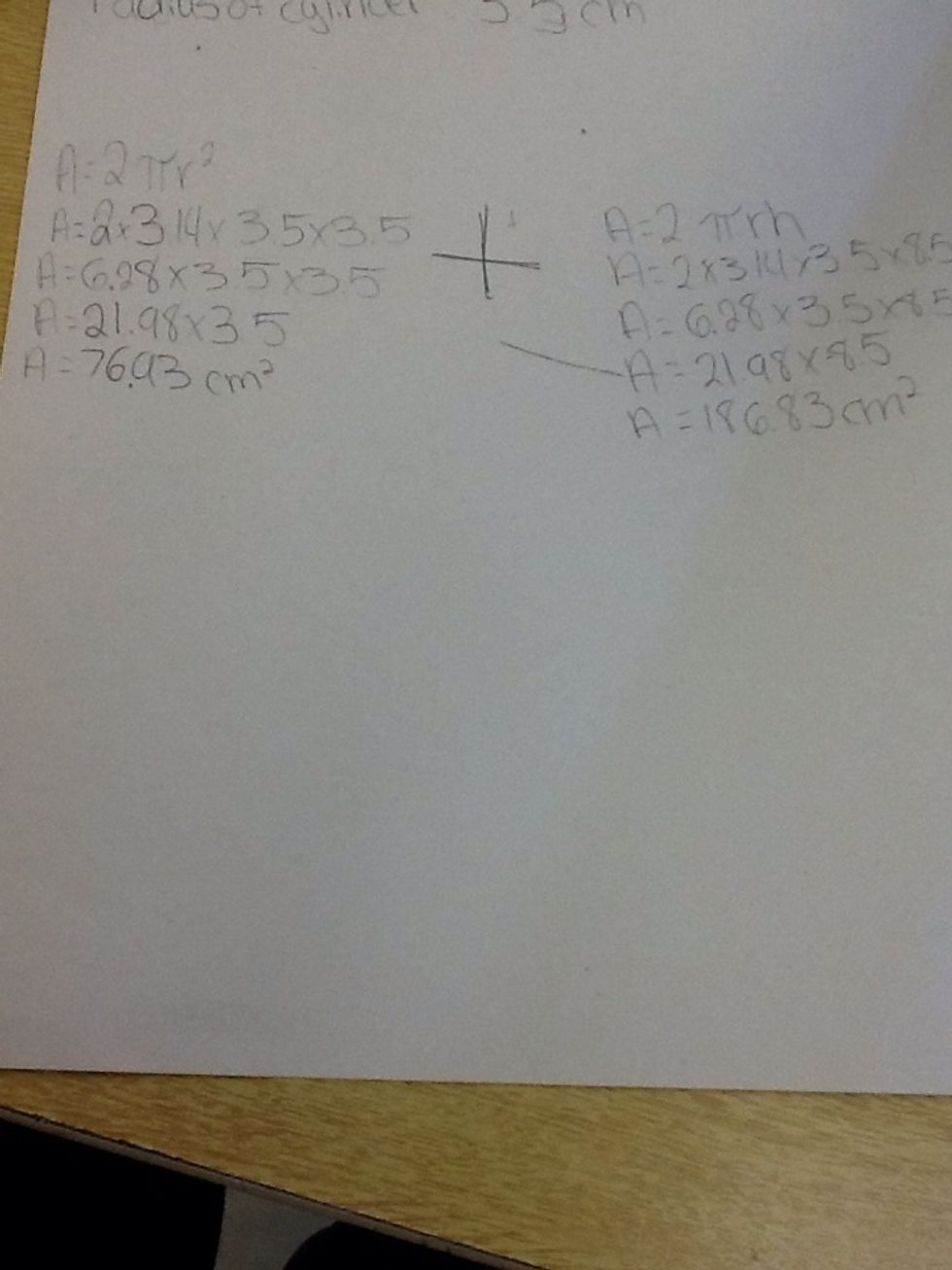 Now add both your answers.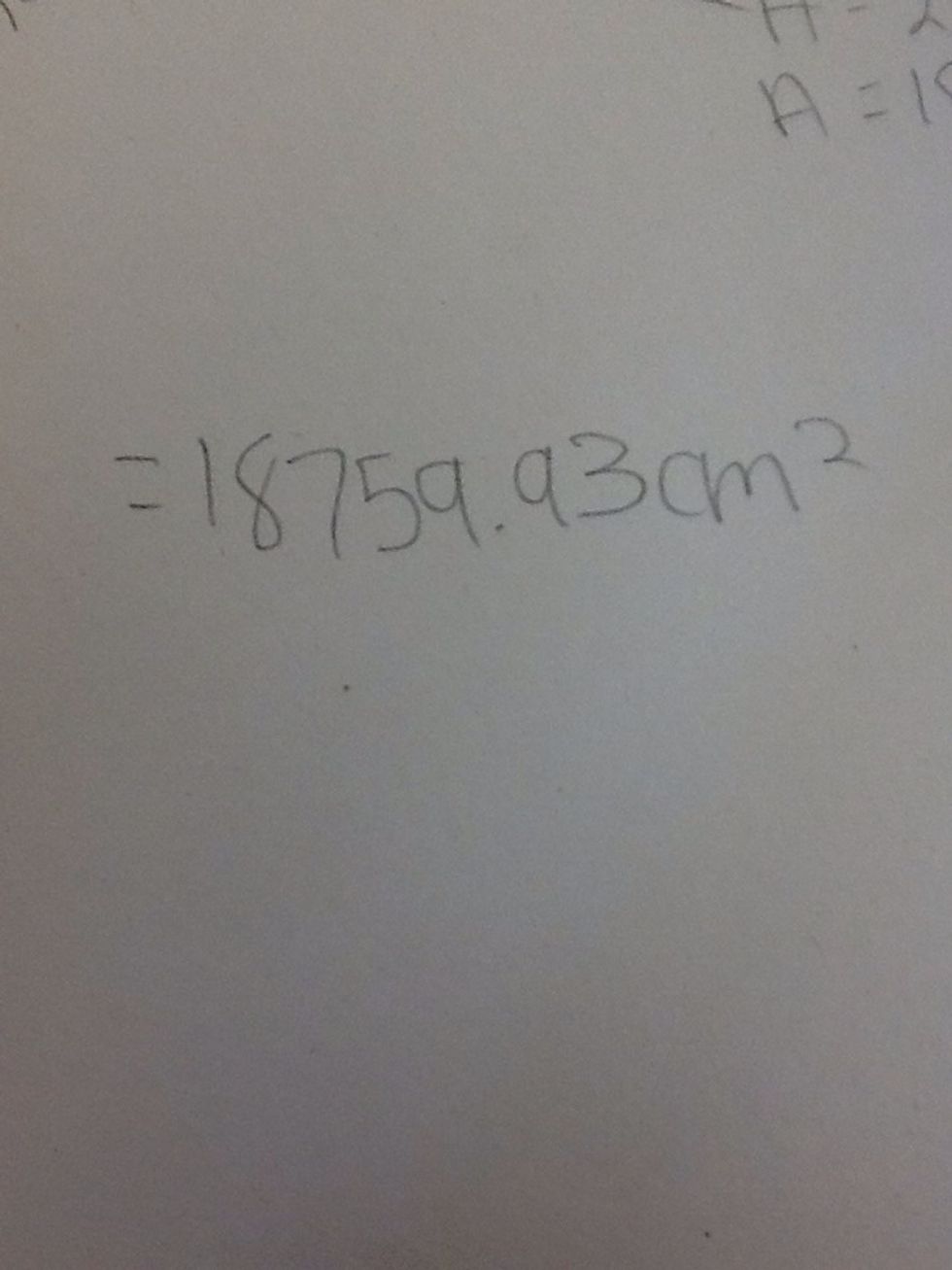 Now you get the answer.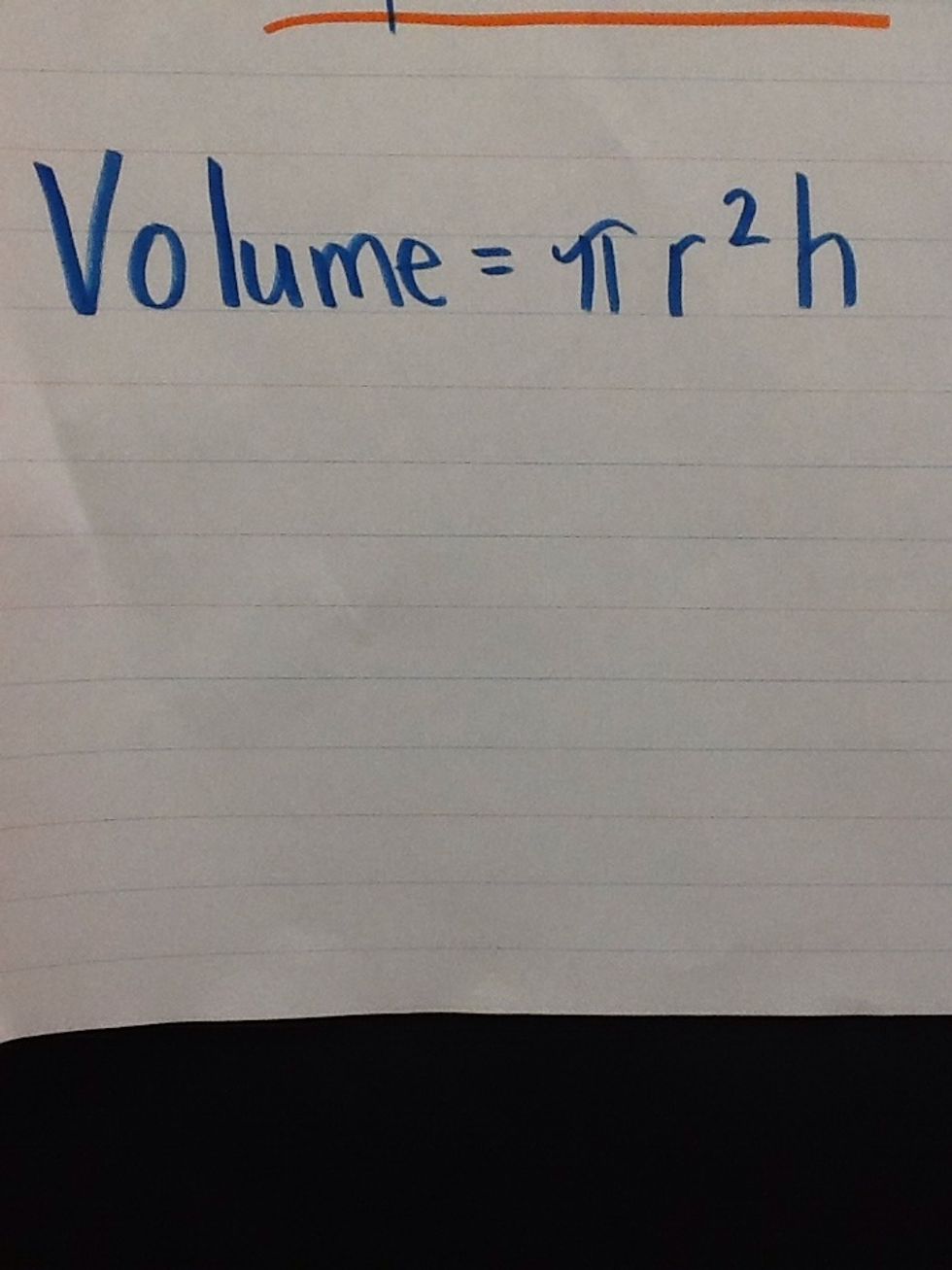 Now you do the volume.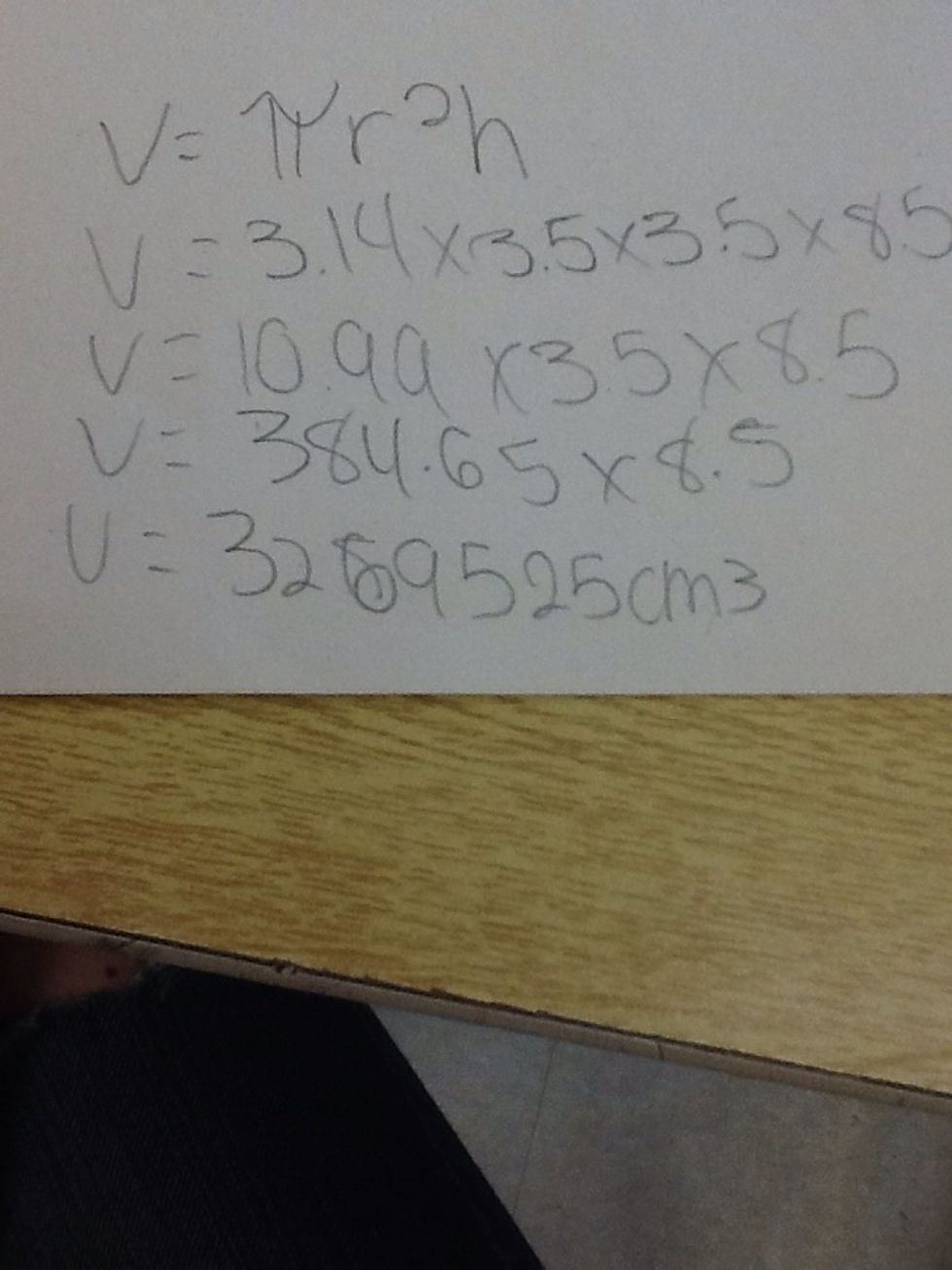 Follow the formula. Your done!
1.0 Cylinder
1.0 Piece of paper
1.0 Pencil
1.0 Ruler
1.0 Eraser