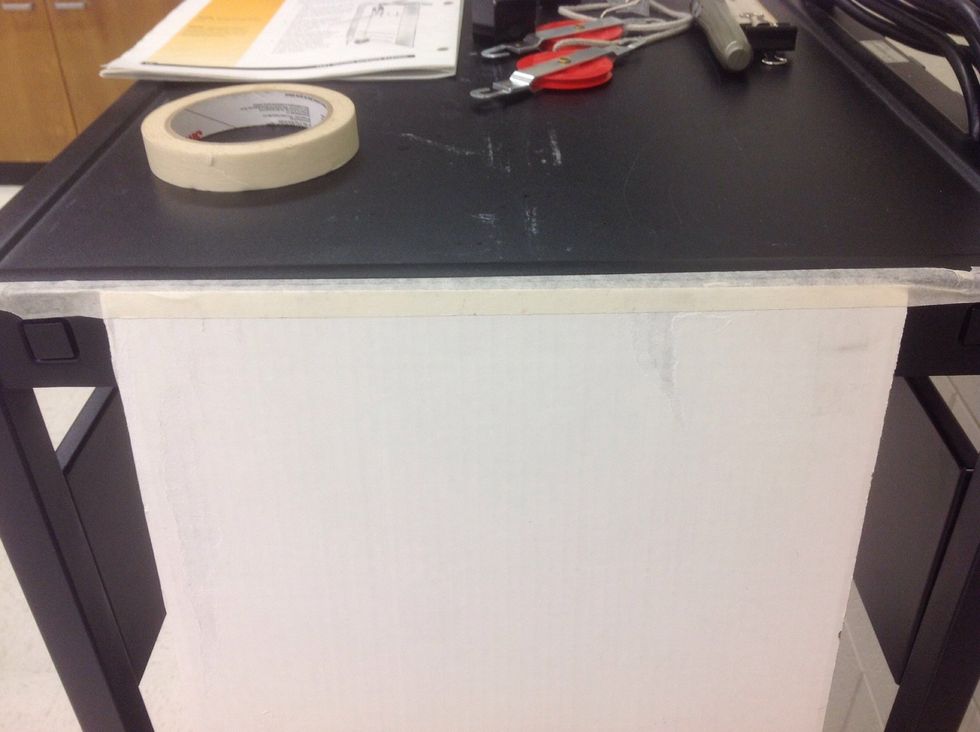 Begin by attaching the 30 cm x 50 cm sheet of cardboard to your table using the masking tape. Cut a piece long enough (30 cm) to attach the entire top of the cardboard.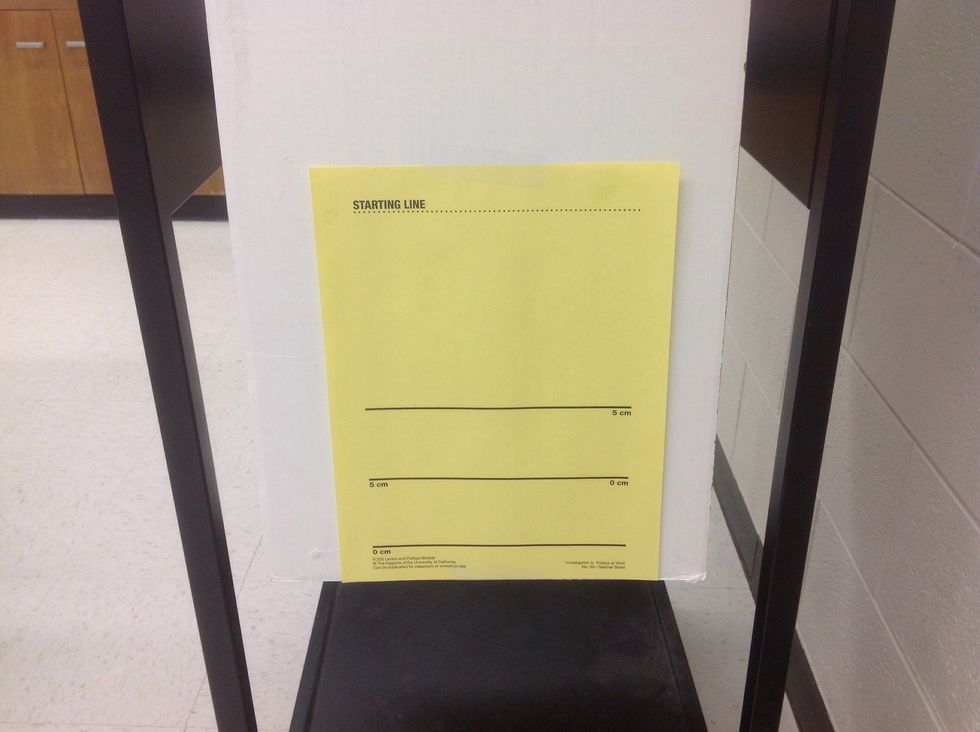 Using scotch tape, attach a yellow "starting line" sheet to the cardboard. Line up the bottom of the sheet to the bottom of the cardboard.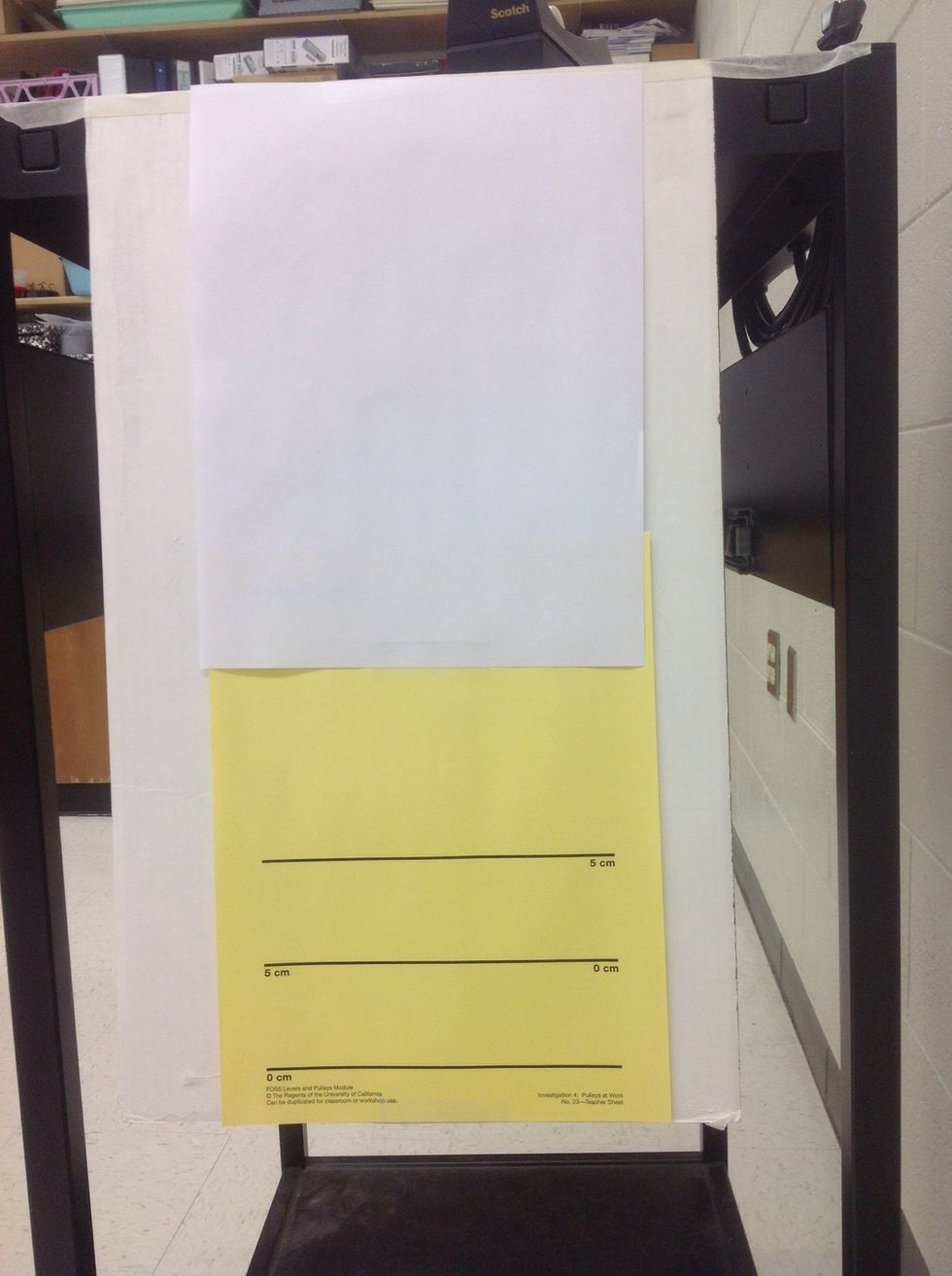 Take one sheet of white paper and attach it to the top of the cardboard. Use scotch tape on the top and reinforce it on the bottom by attaching it to the yellow "starting line" paper.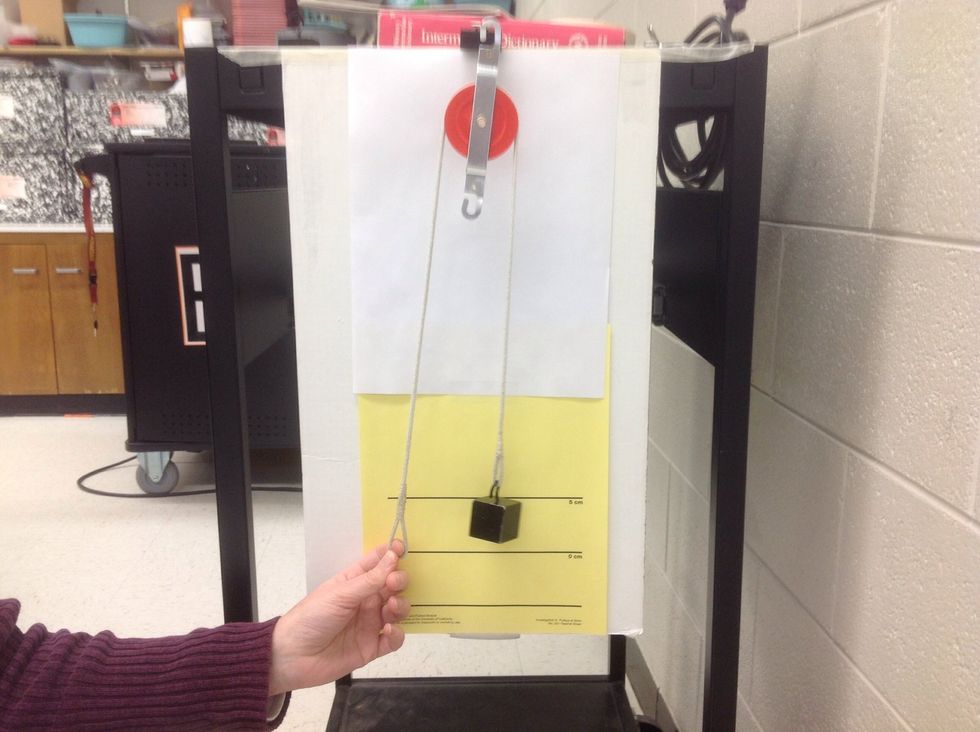 Set up a single pulley system. Hang the fixed pulley for the upper loop of the binder clip. Use a single load. You do not need a spring scale.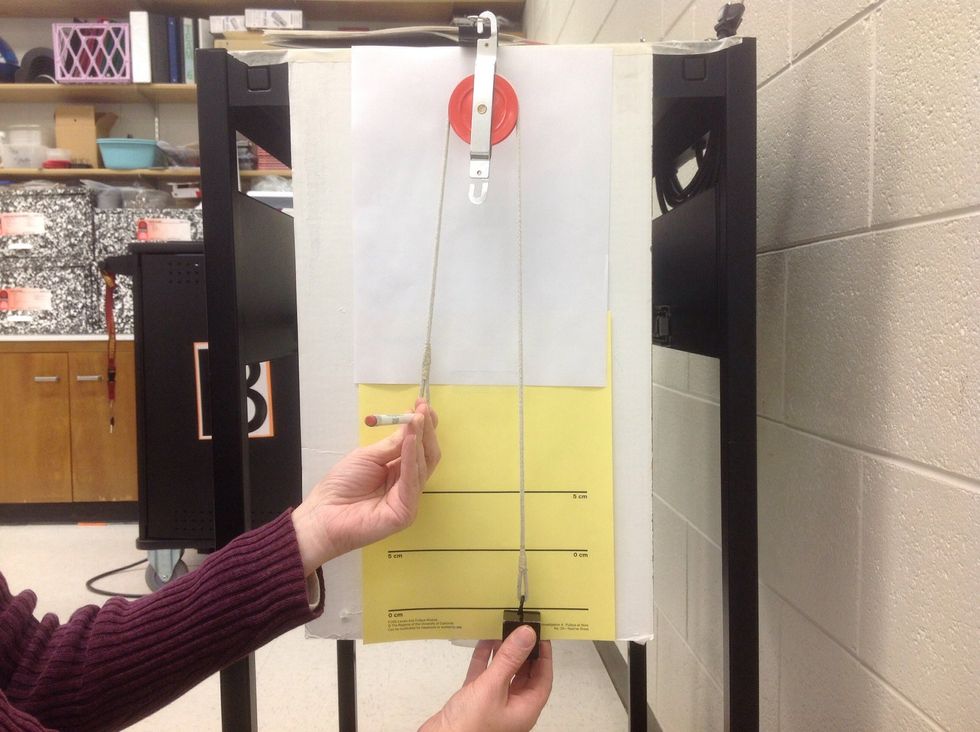 Stick a pencil through the loop at the effort. Adjust the pencil up or down until the top edge of the load is right on one of the starting lines that read "0 cm."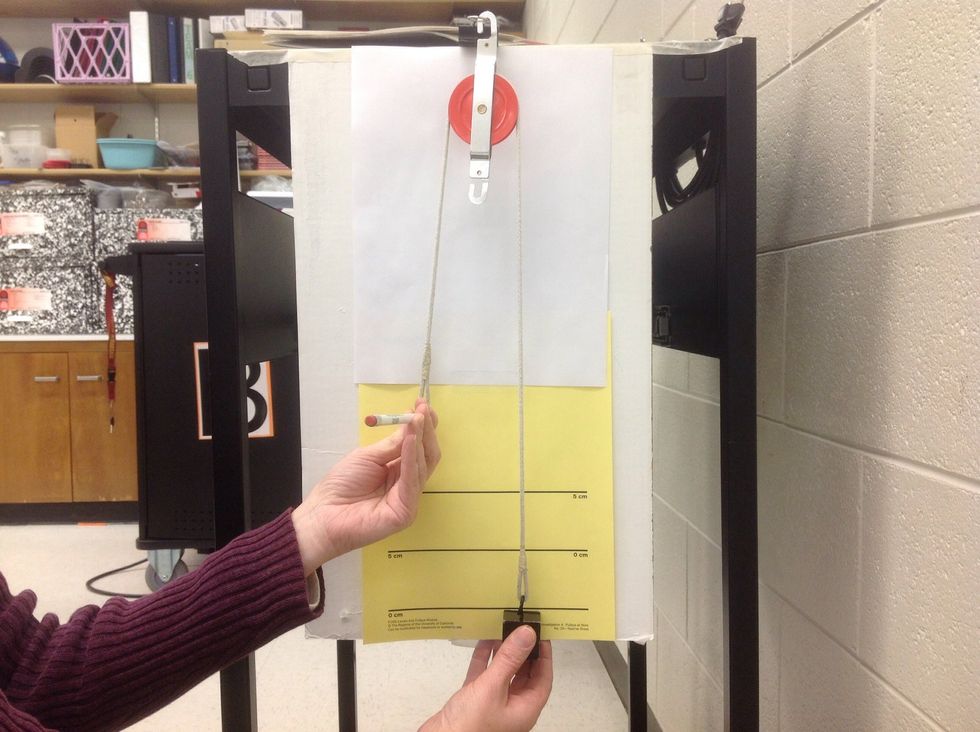 Draw a little line across the paper with the pencil point that is sticking through the loop.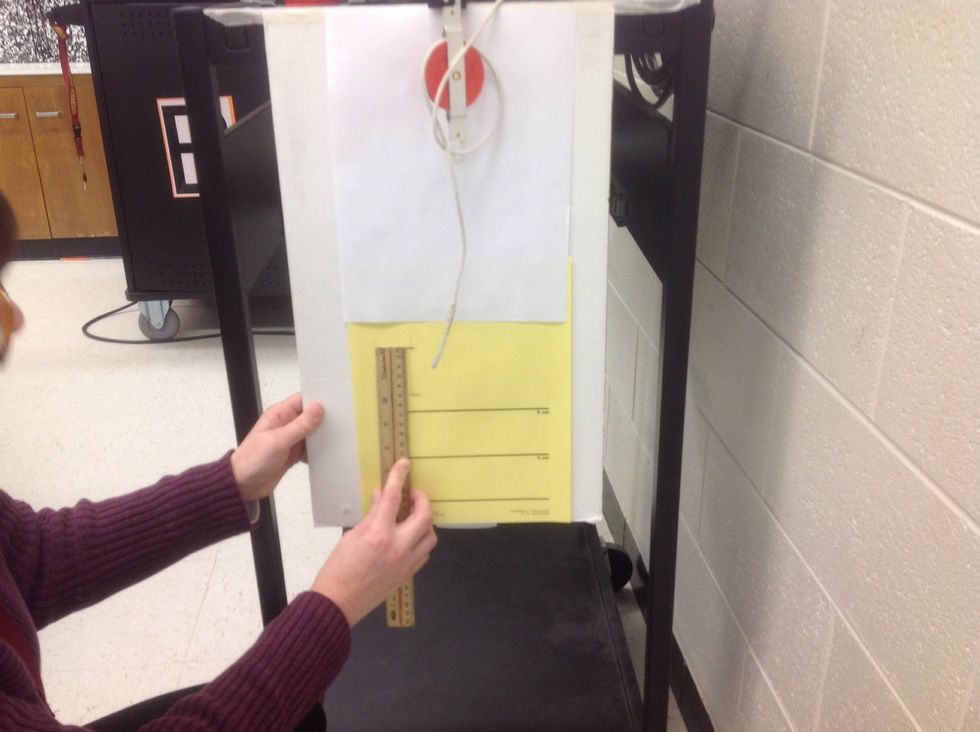 Measure the distances. Record the distance traveled by the load(5 cm) and round to the nearest 5 cm. Record on your data sheet. Continue with the same procedure for each of the other pulley systems.
masking tape
1.0 half meter stick
1.0 binder clip
1.0 load
2.0 single pulleys
1.0 75 cm piece of rope with loops
1.0 heavy book
1.0 30 x 50 cm cardboard sheet
1.0 sheet of white paper
1.0 yellow 'starting line' sheet
duct tape
scotch tape