Mask and Watercolor Bloom Girls by Robbie Herring
4
Stamp Bloom Girl. Using a paintbrush, add masking fluid to areas that you want to remain white.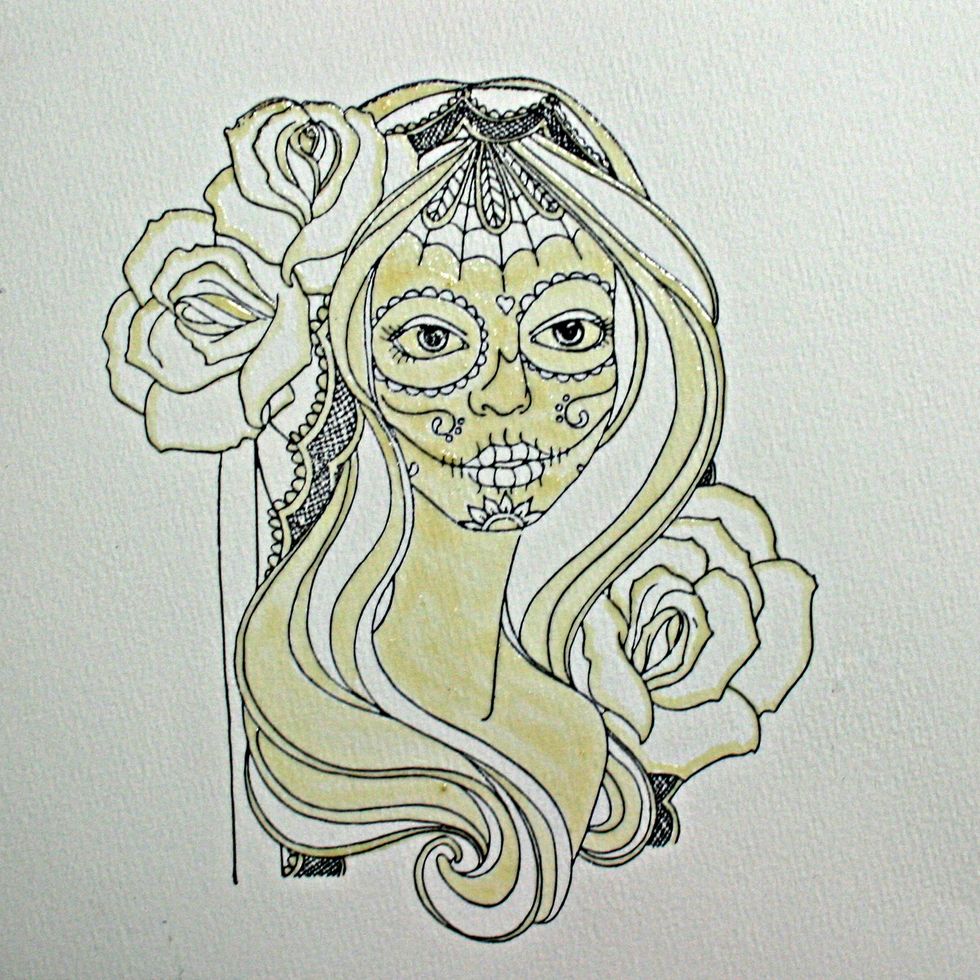 Apply Prima Watercolor Confections Tropical with Prima Watercolor Brushes to cover the entire surface.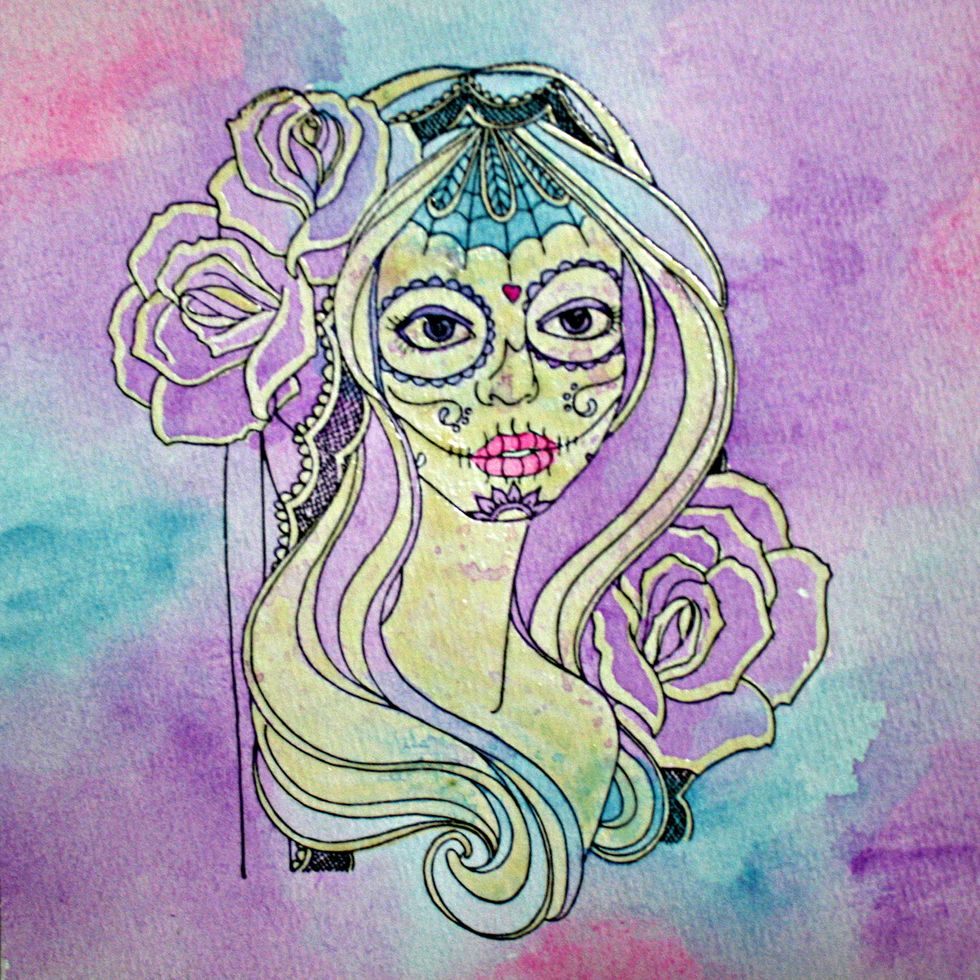 Remove masking fluid according to directions on the package. Touch up any places that you want to add color or enhance.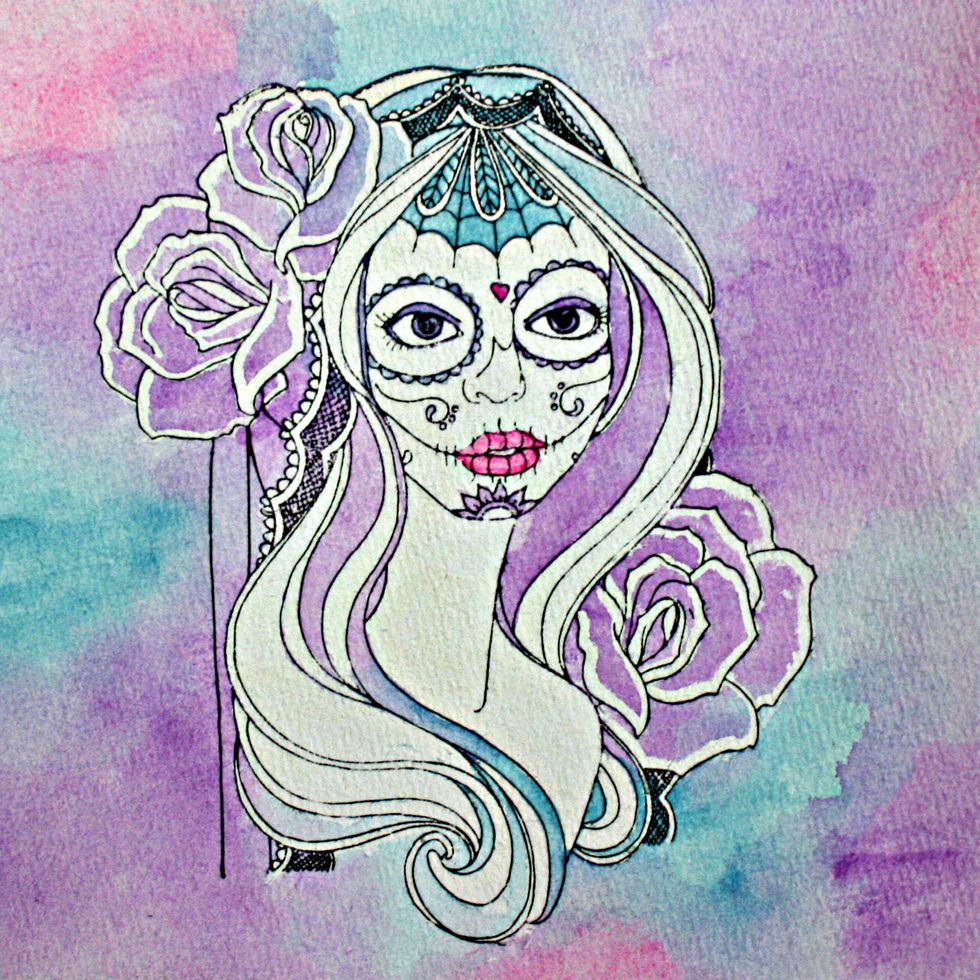 Crop and attach your Bloom Girl to a frame. This frame was colored using the same color choices that were used on the watercolor picture. Embellish.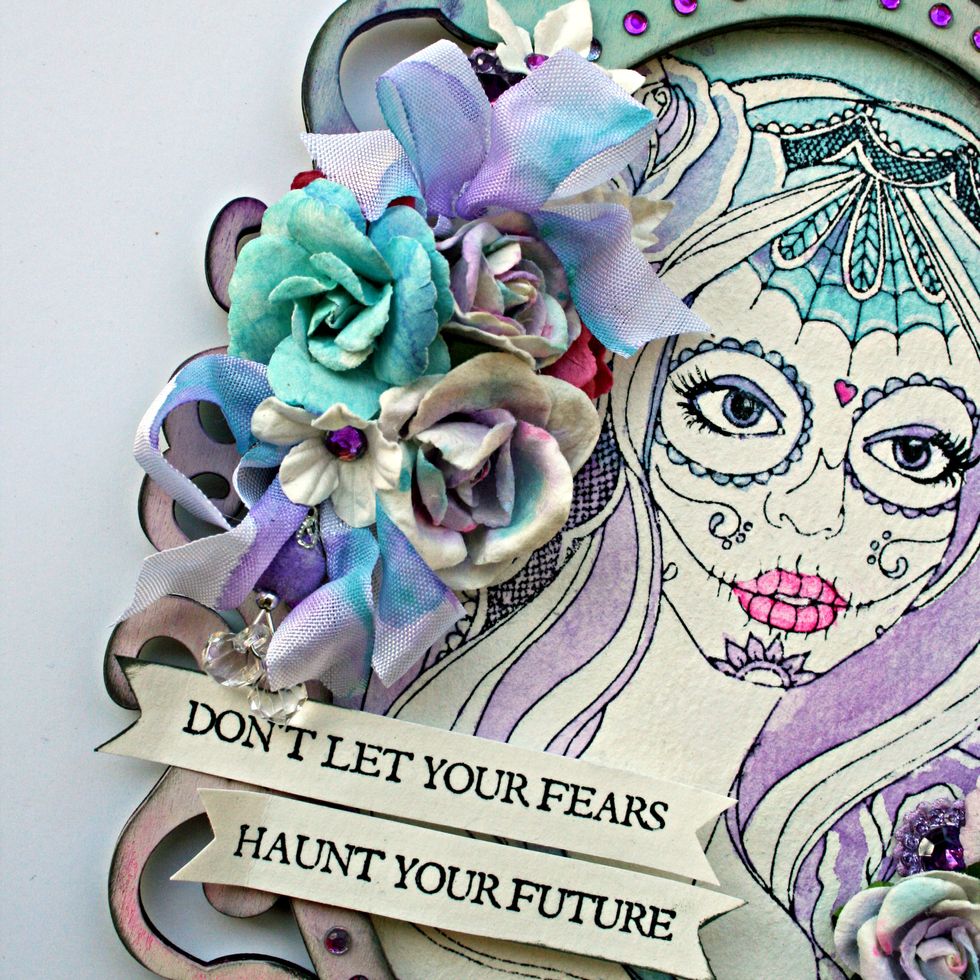 Add watercolor to the flowers and ribbons. Tip: I used clear gems and used an alcohol marker to color them purple. I also added the color to the flower center.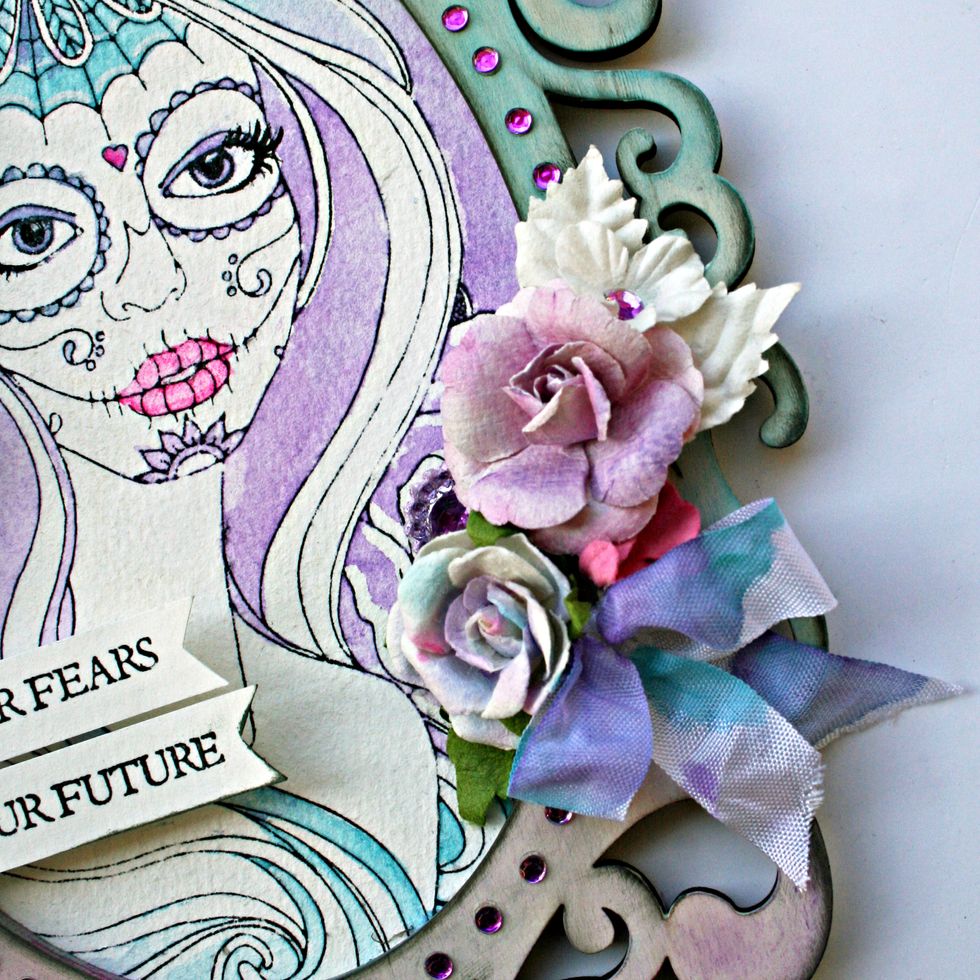 Bloom Stamp Catrina 980290
Bloom A4 Watercolor Pad 980269
Watercolor Confections Tropicals 584269
Prima Leaves 586676
Prima Flowers 577735
Nikko-Chicko 582074
Pura-Adelita 581831
Velvet Trinkets Zephyr 560010
Sultan Gems Lavender 535032
Other: Liquid Frisket, Wooden Frame,
Seam Binding, Loose Gems
Prima Marketing
Prima Marketing, Inc. is an established leader in flower embellishments in the scrapbooking and crafting industries!