Highlight or circle with a pencil special sounds. They are your phonics chart sounds. Ex: ck, ir, ow, sh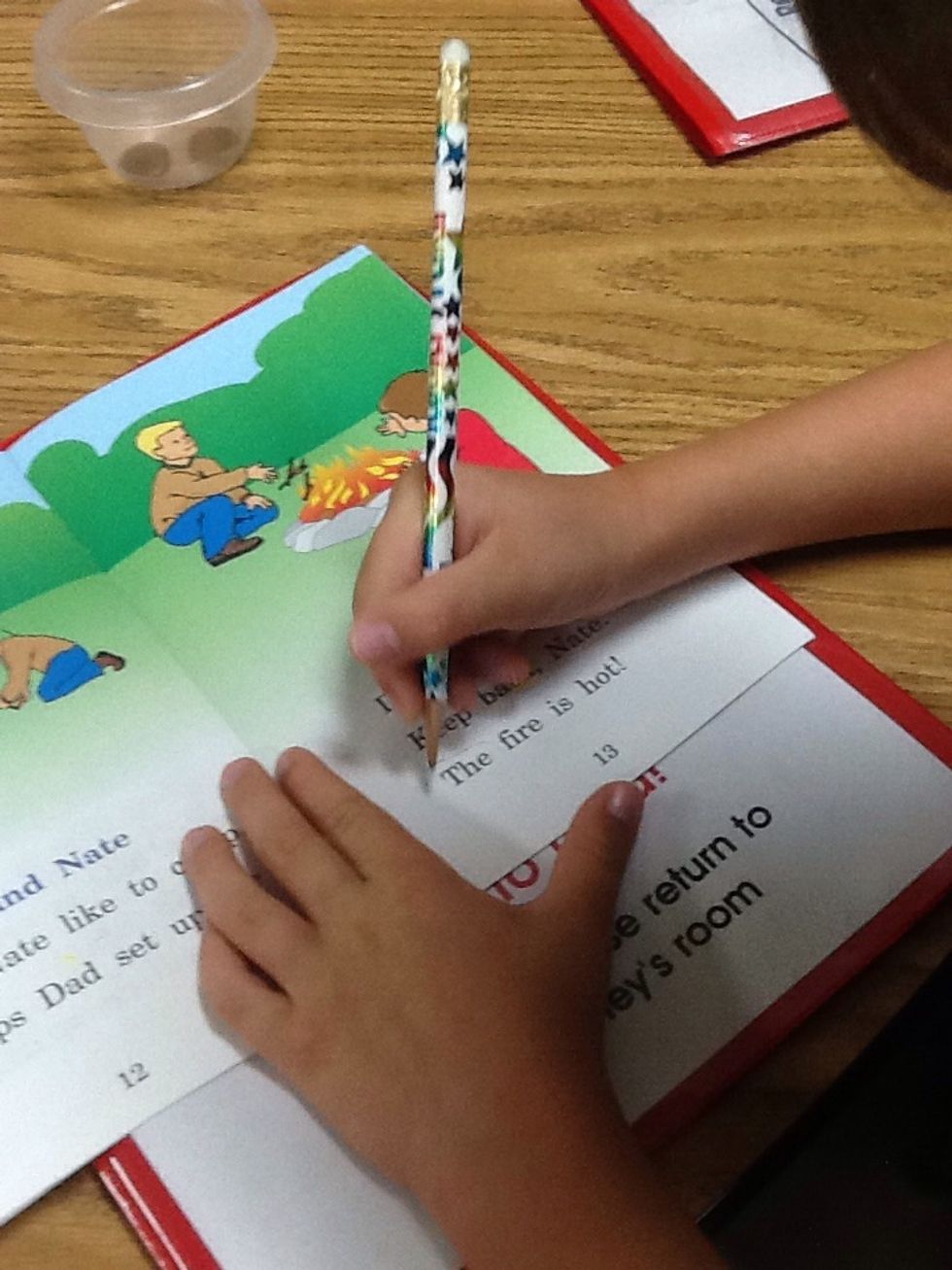 Step 2 is to find the sight words. These are the words you cannot sound out.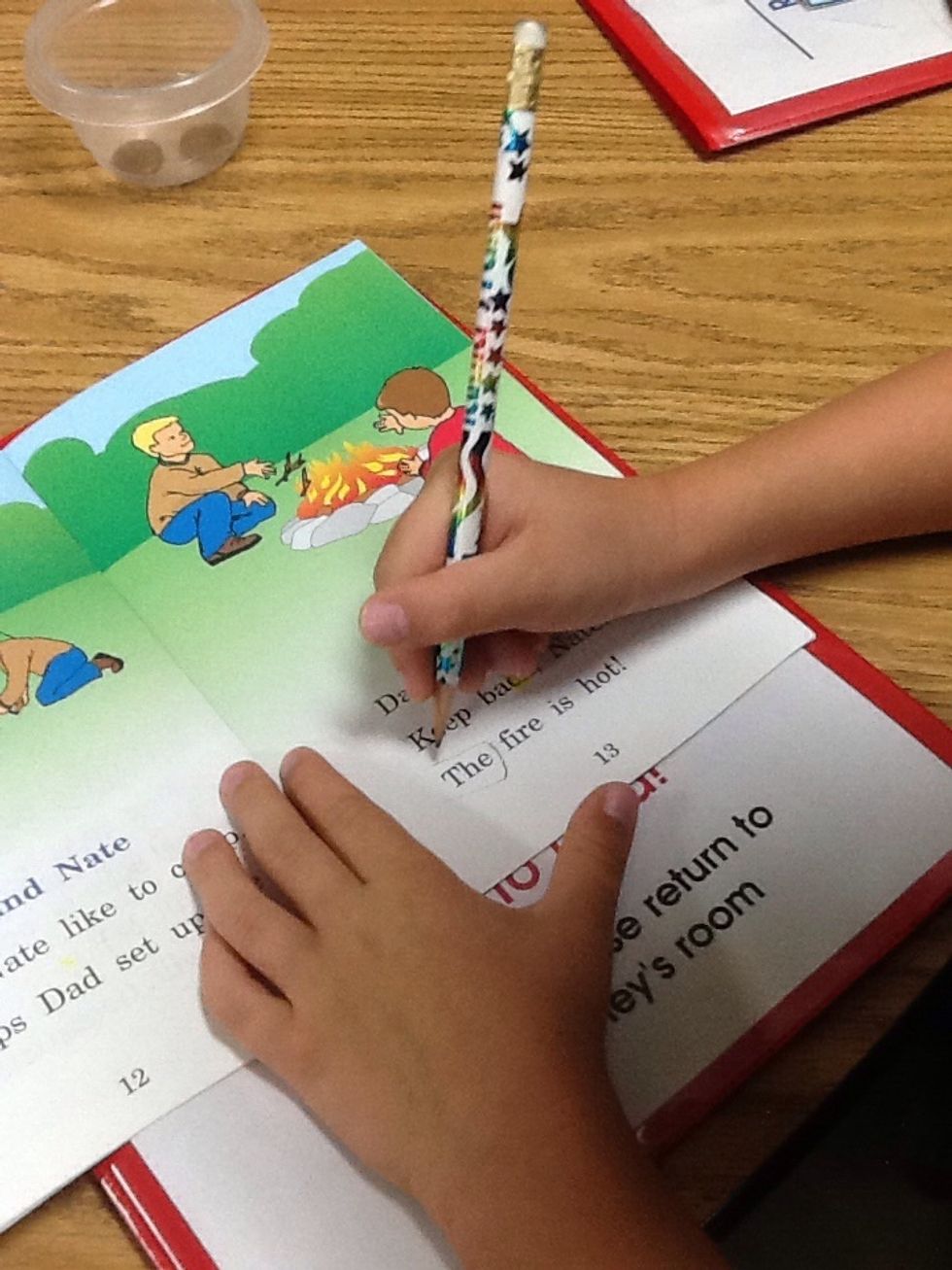 Draw a square around sight words. Ex: the, a, to, do, of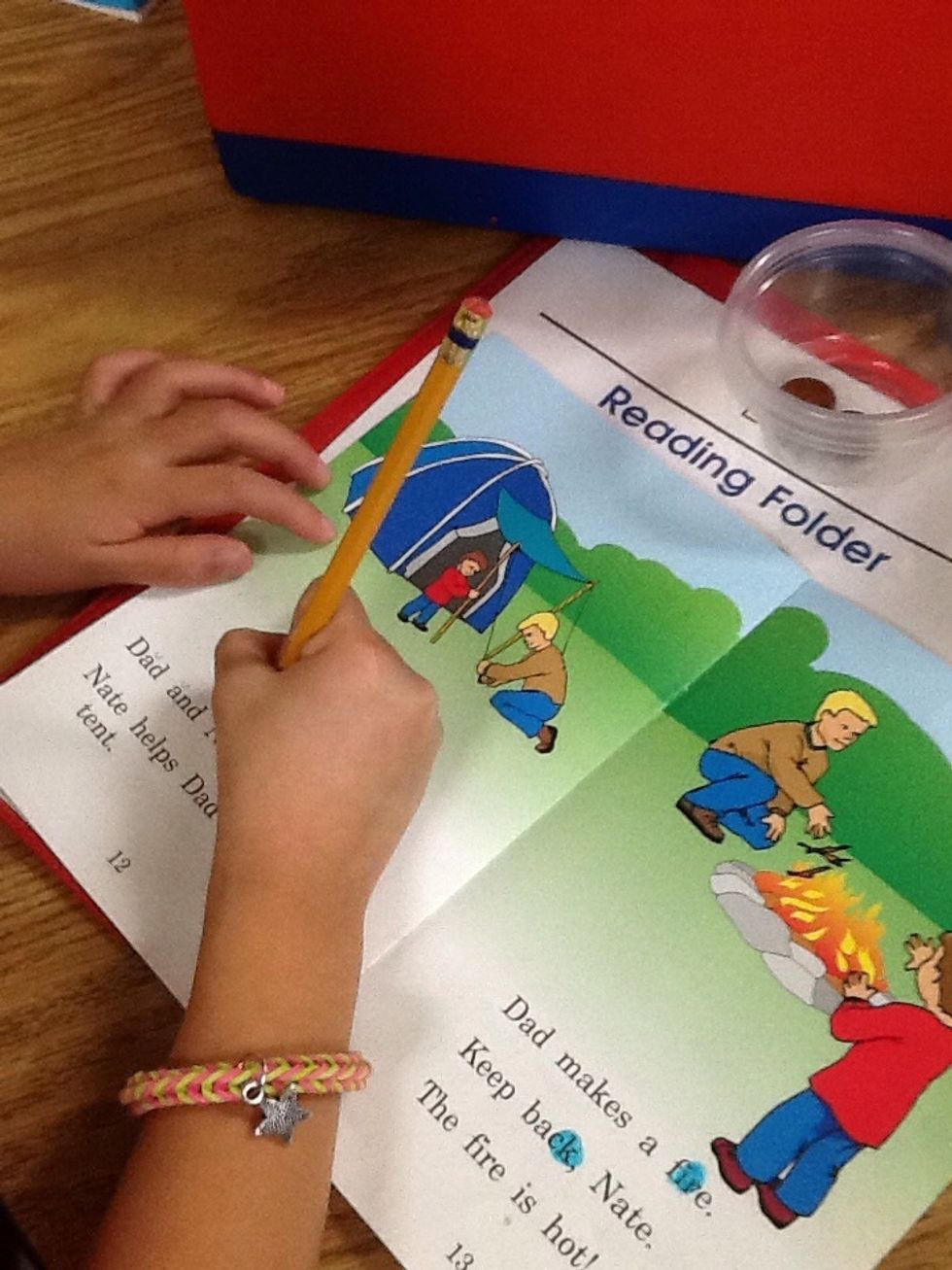 Mark your vowels. 1 vowel words gets a smile. See example on page with Dad.
2 vowel words get a 'crown' on the first vowel and a 'slash' on the 2nd vowel. See example on word Nate.
Please make sure your child marks their book (not the parent). But they will need supervision during this process. Now it is time to read, read, read!
Pencil with an eraser
Use a highlighter (not yellow) as an optional tool