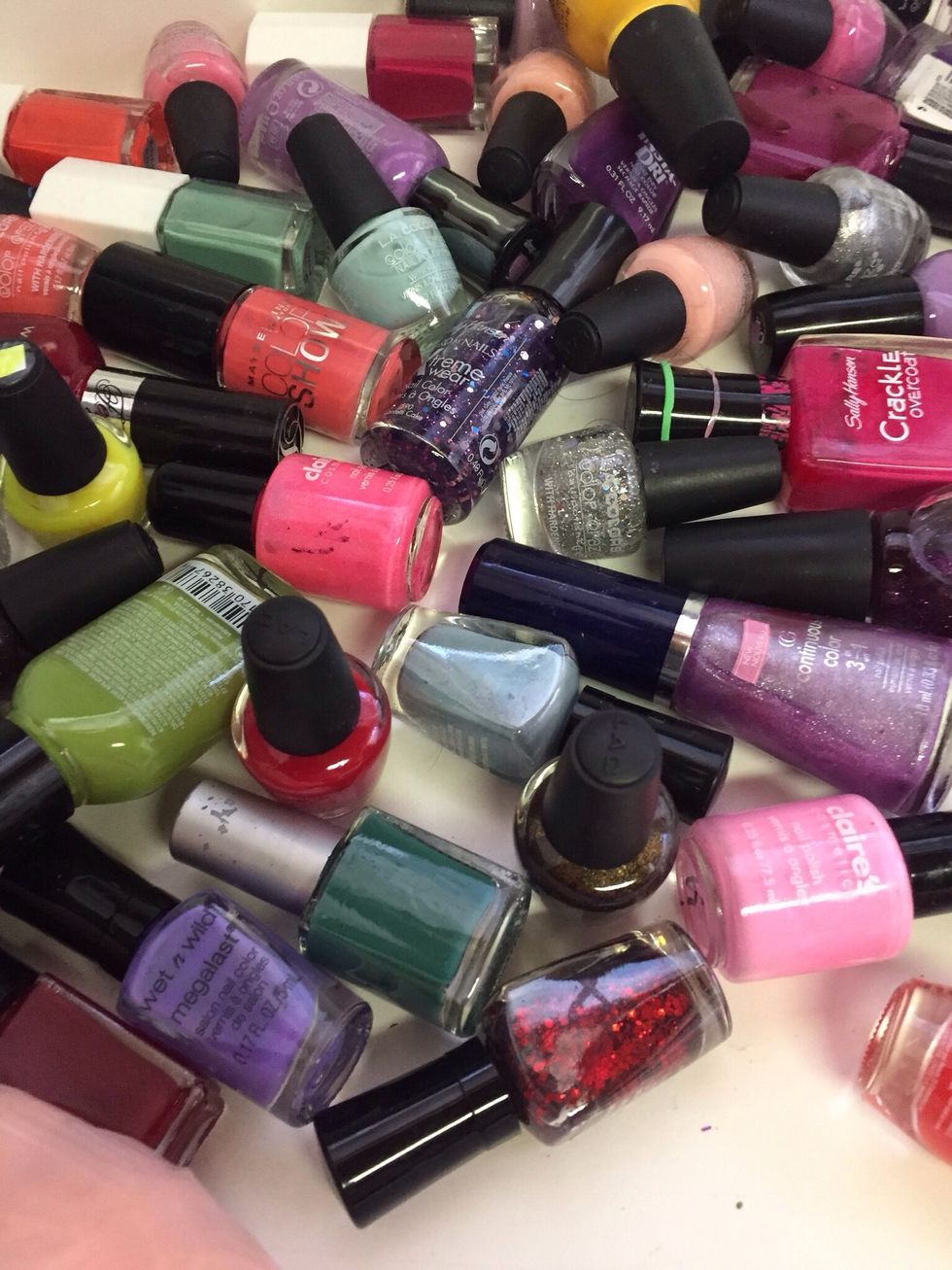 Gather supplies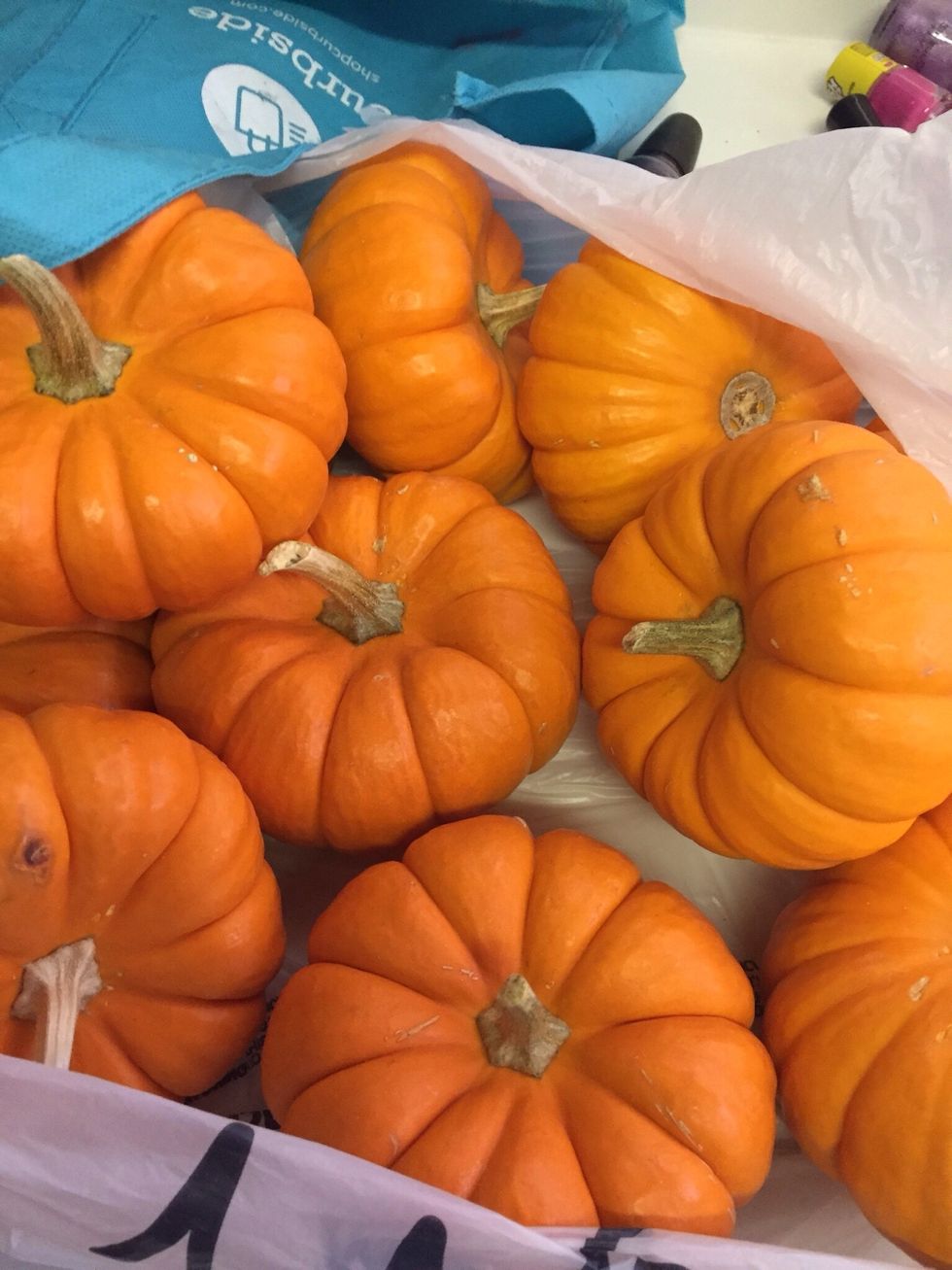 Getting pumpkins with stem is helpful. This works well with white pumpkins also.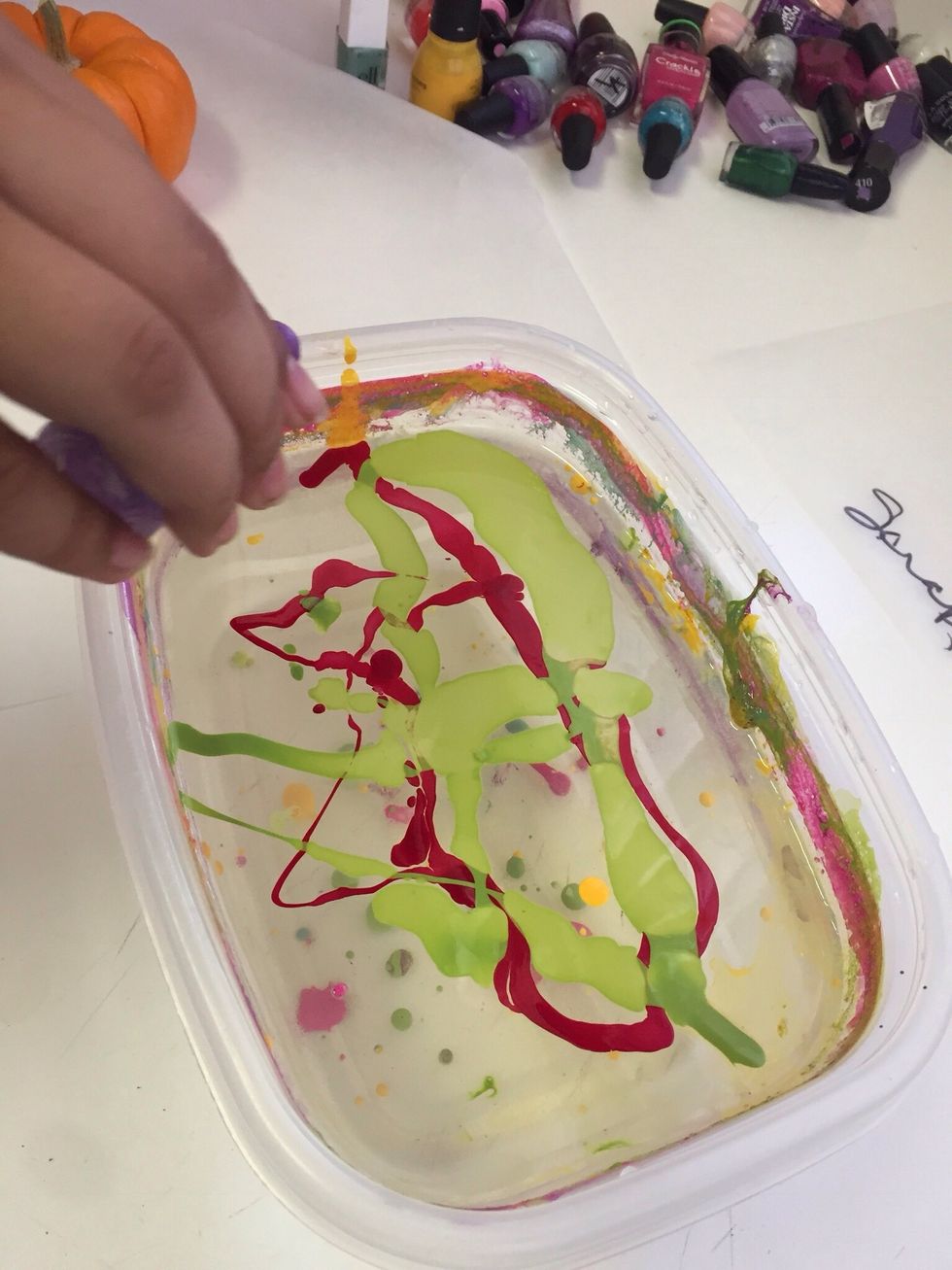 Fill container with warm water. Make sure container is deep enough to cover entire pumpkin when submerged. Shake up polish and pour a good bit of each color into water. Three colors work well.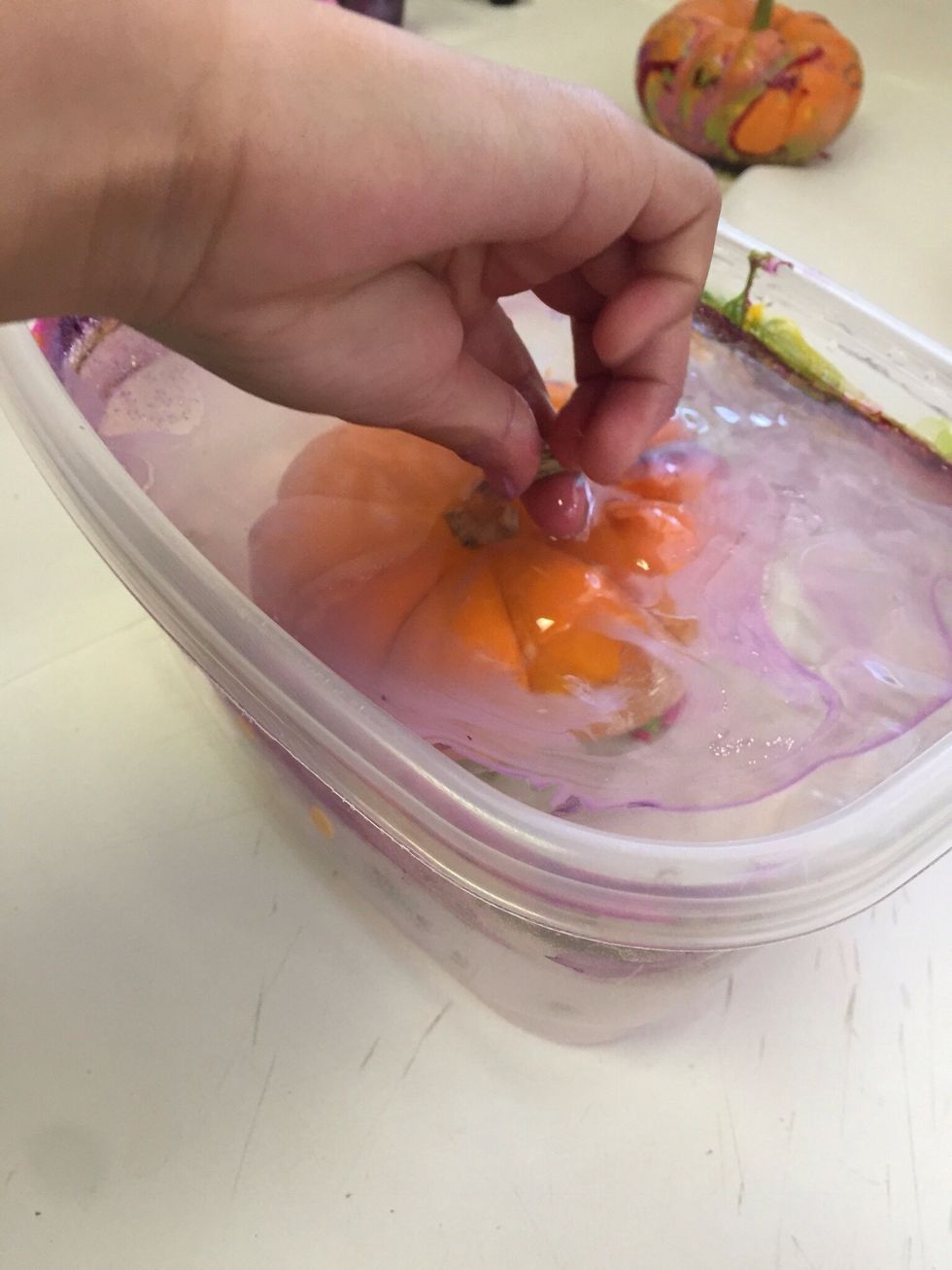 There are two ways to submerge pumpkins. Using stem, or holding pumpkin upside down. The majority of the polish will get on the side that is first submerged. Dip pumpkin completely underwater...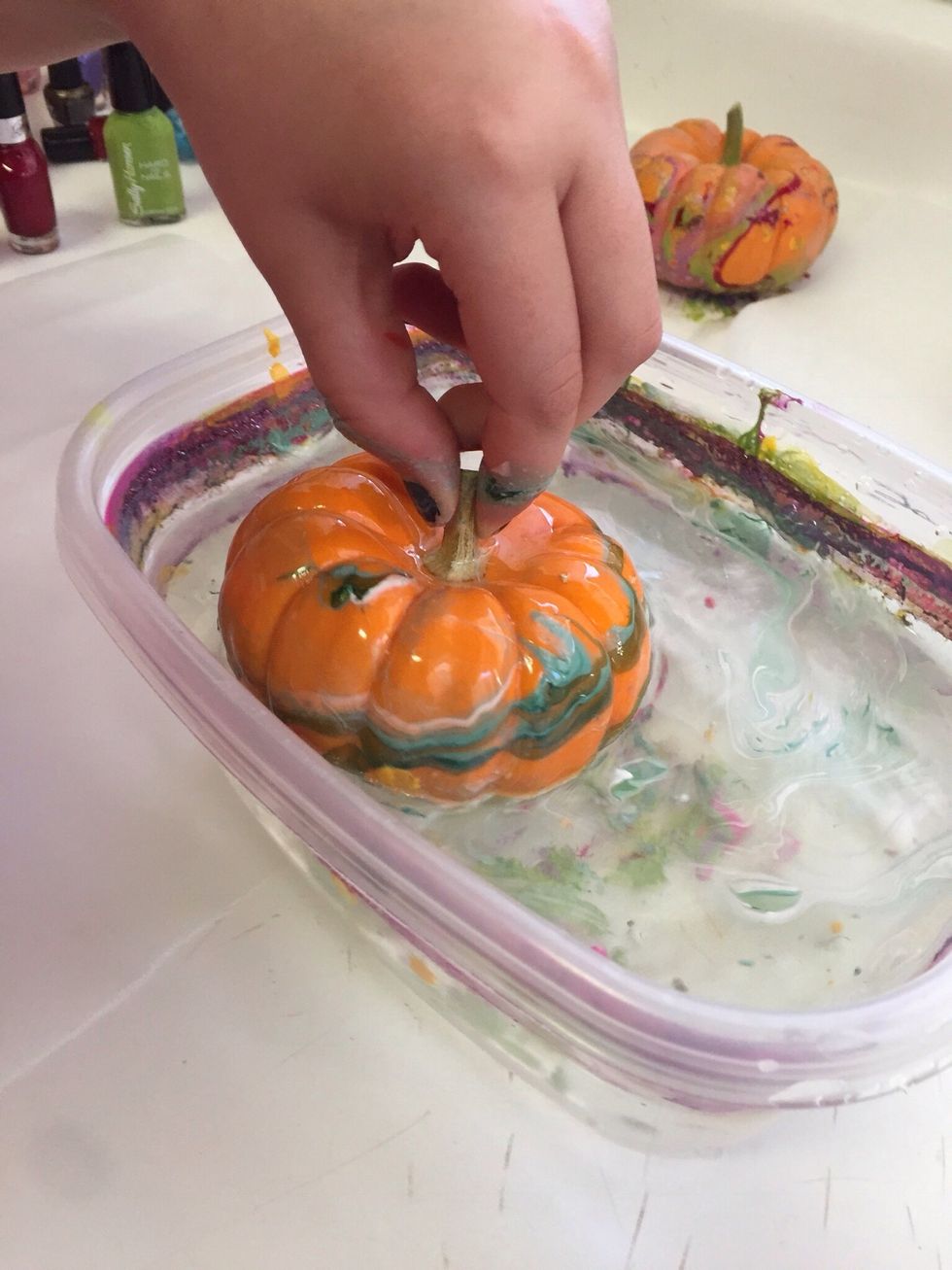 Keeping pumpkin underwater, swirl pumpkin around to 'pick up' the floating polish. Once satisfied with coverage, lift straight up and set on wax paper to dry.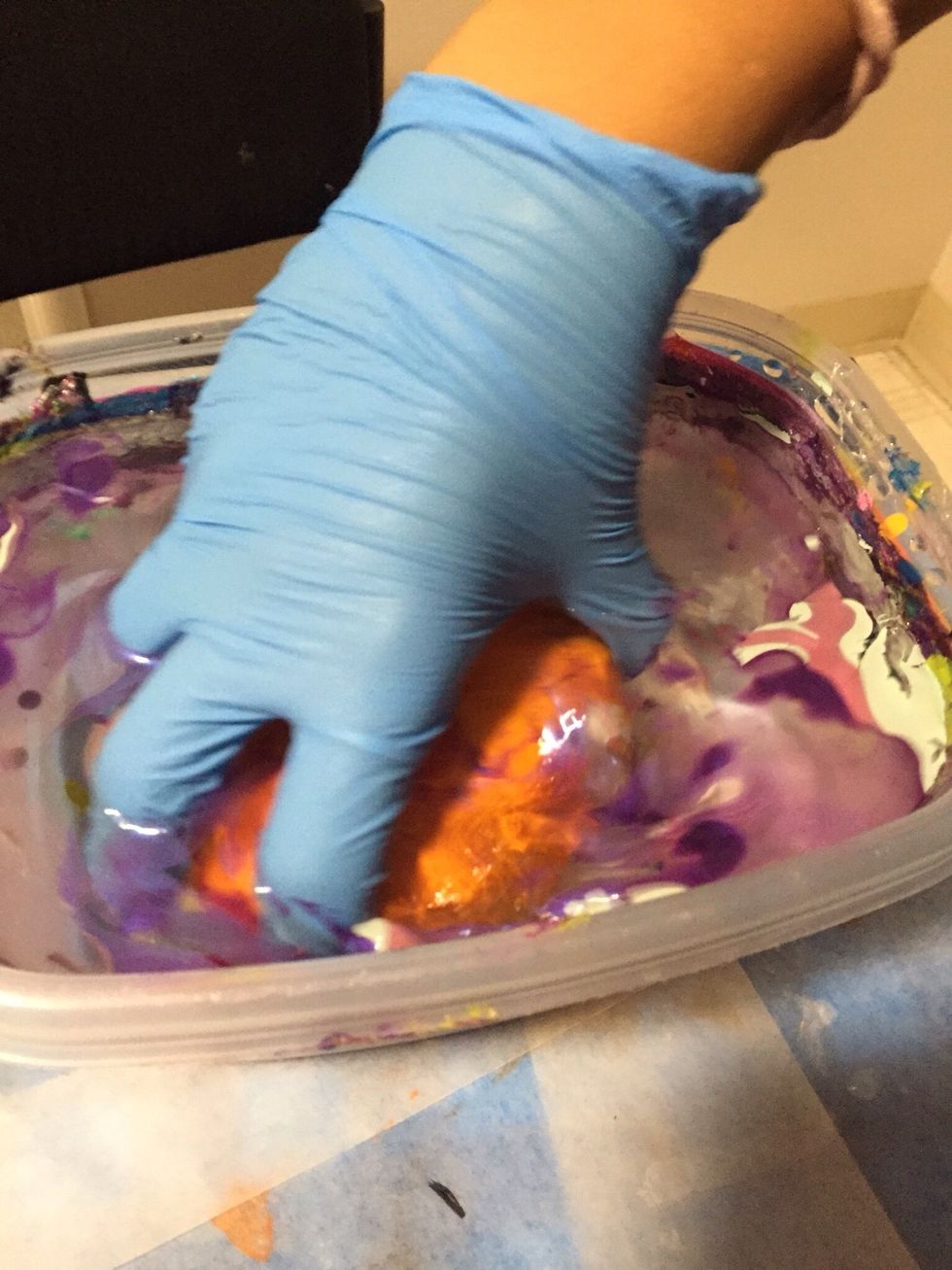 I prefer to hold pumpkin and submerge stem down into water to get the best coverage of polish. With children, holding by the stem might be easier.
Be sure to use gloves, or you will definitely need some nail polish remover later!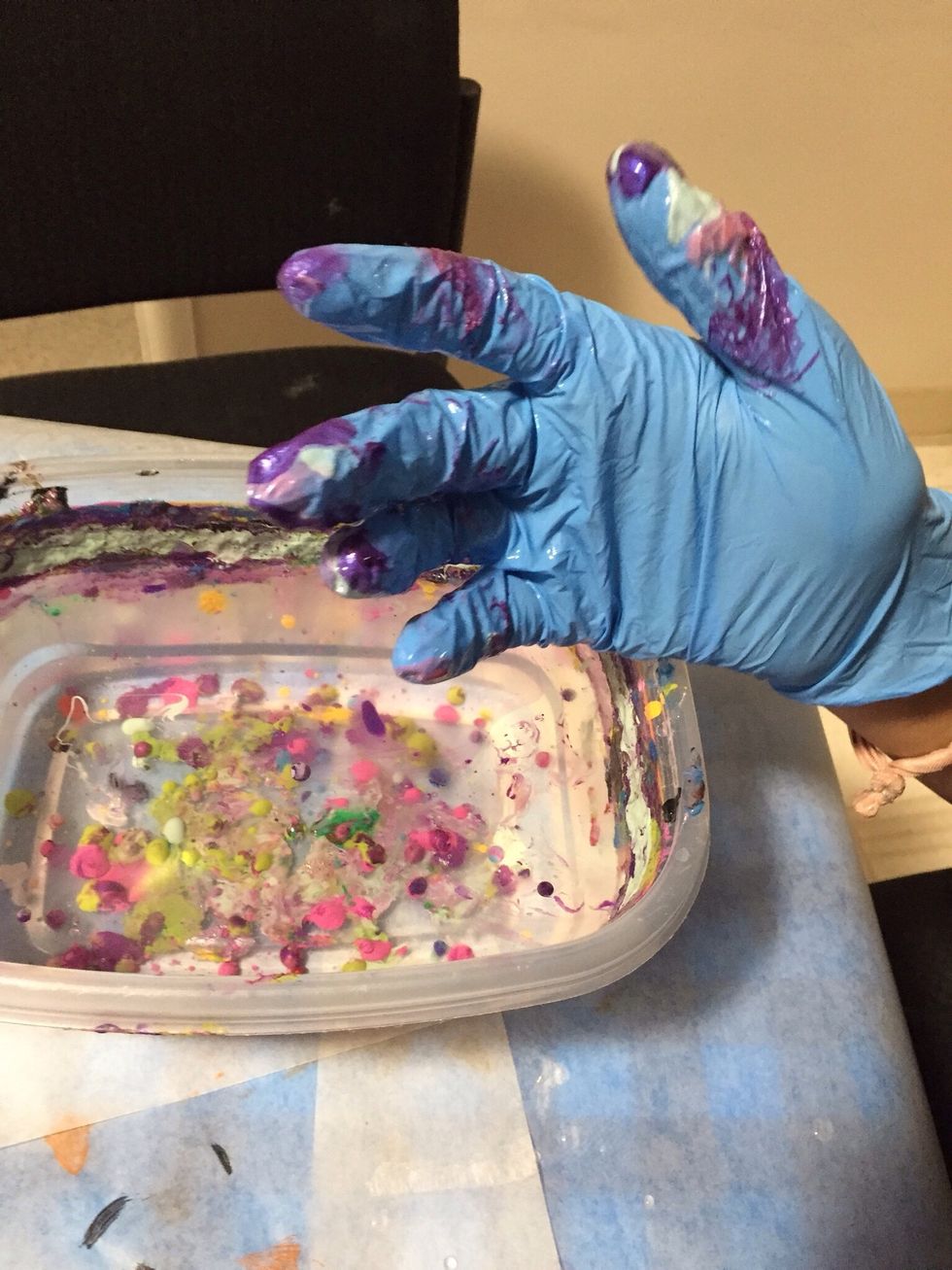 This photo will show you that your plastic container is now ruined. Be sure to use one that can be designated for this project only.
One of a kind decorations for fall.
Mini pumpkins
Variety of colors of nail polish
Deep plastic container
Warm water
Wax paper
Disposable Gloves