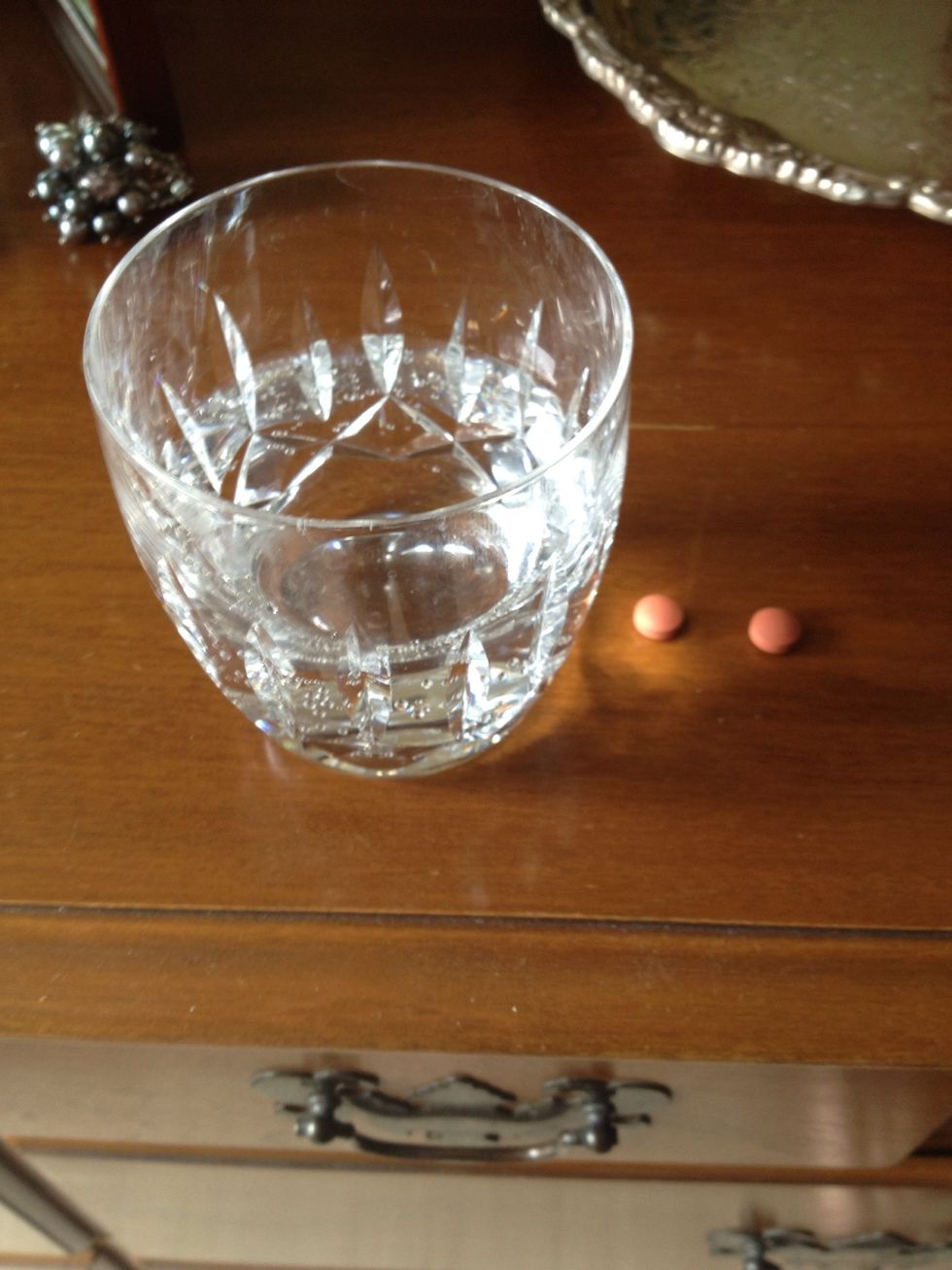 Wake up, assess your surroundings, and immediately drink a large glass of water and take two ibuprofen.
Have an alcoholic drink ("hair of the dog"). I prefer one with juice so you get some much needed vitamins. In this case it is a "Salty Dog" (vodka, grapefruit juice, salted glass ).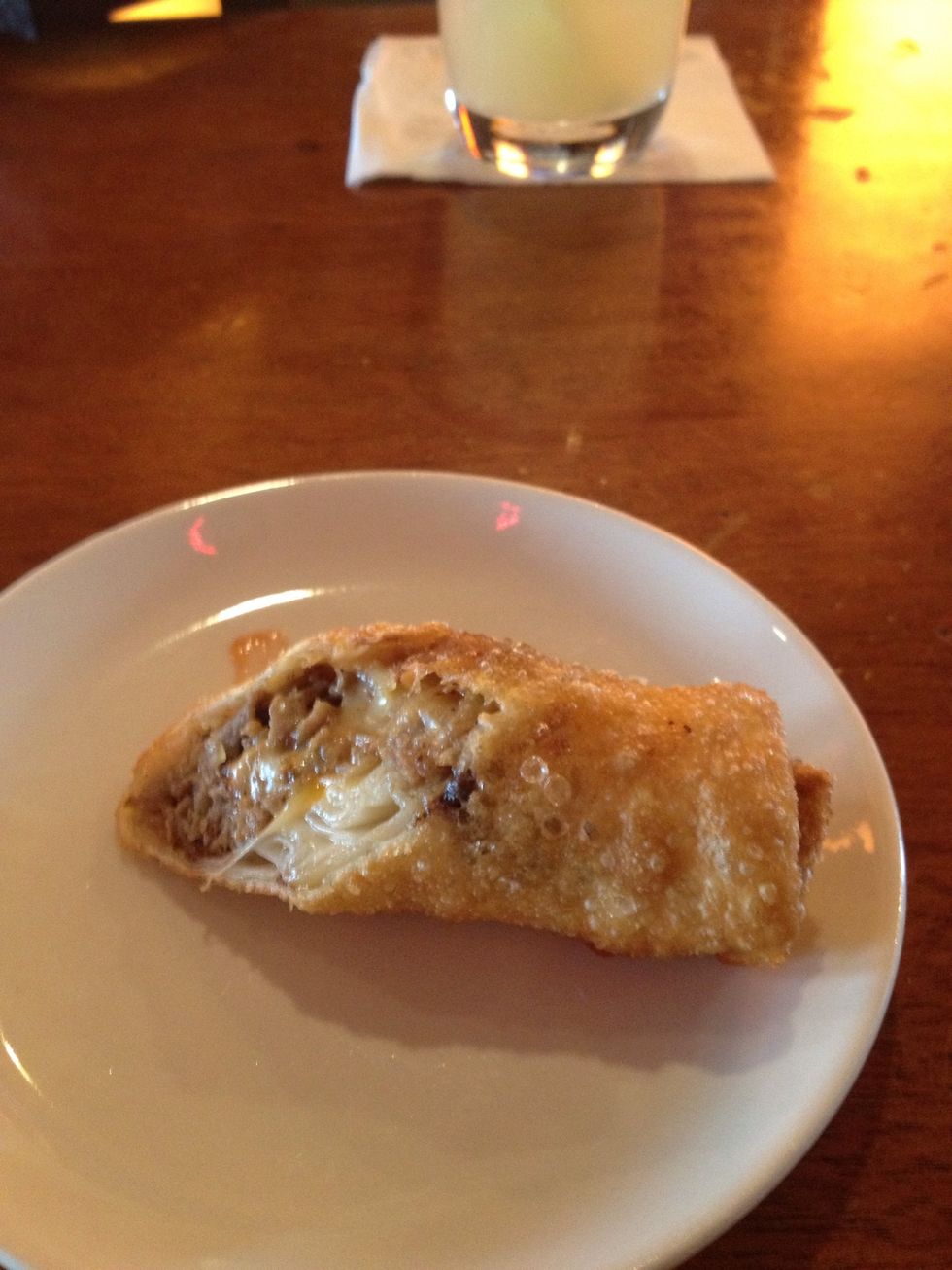 Eat some fried/greasy food. In this case it is a Philly cheesesteak egg roll.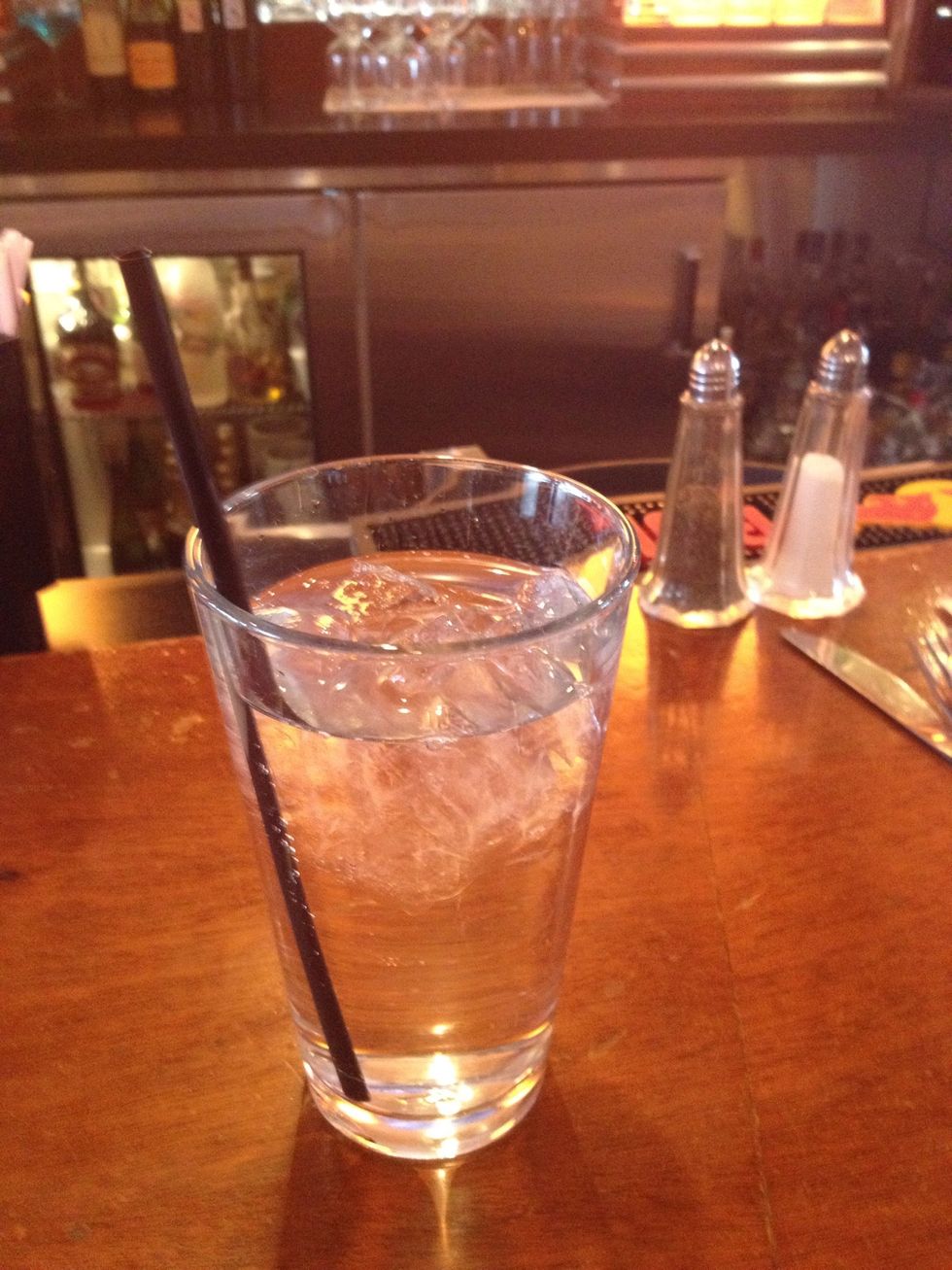 Drink another large glass of water.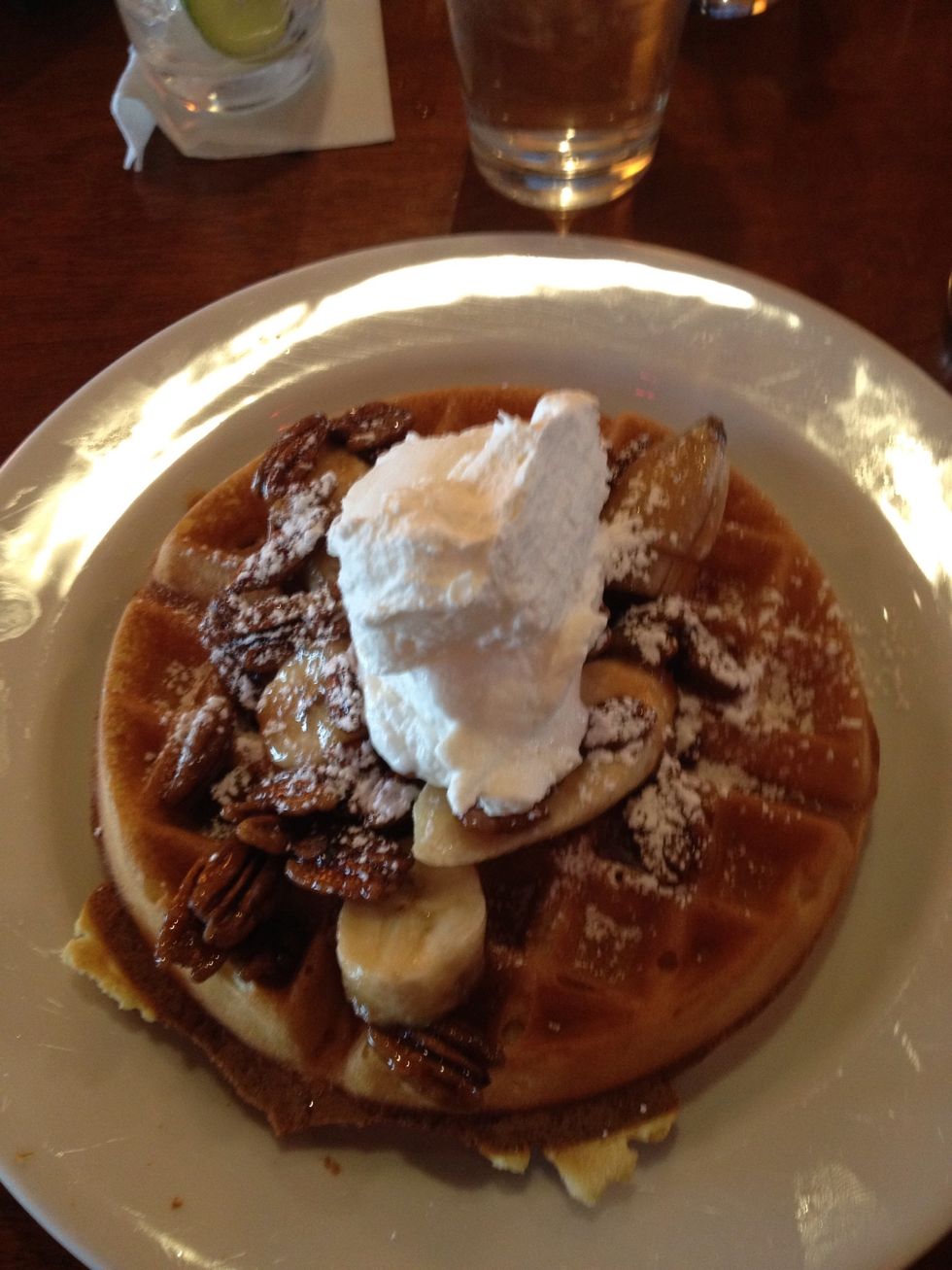 Eat a large, decadent breakfast (sweet or savory). In this case it is a banana's fosters waffle.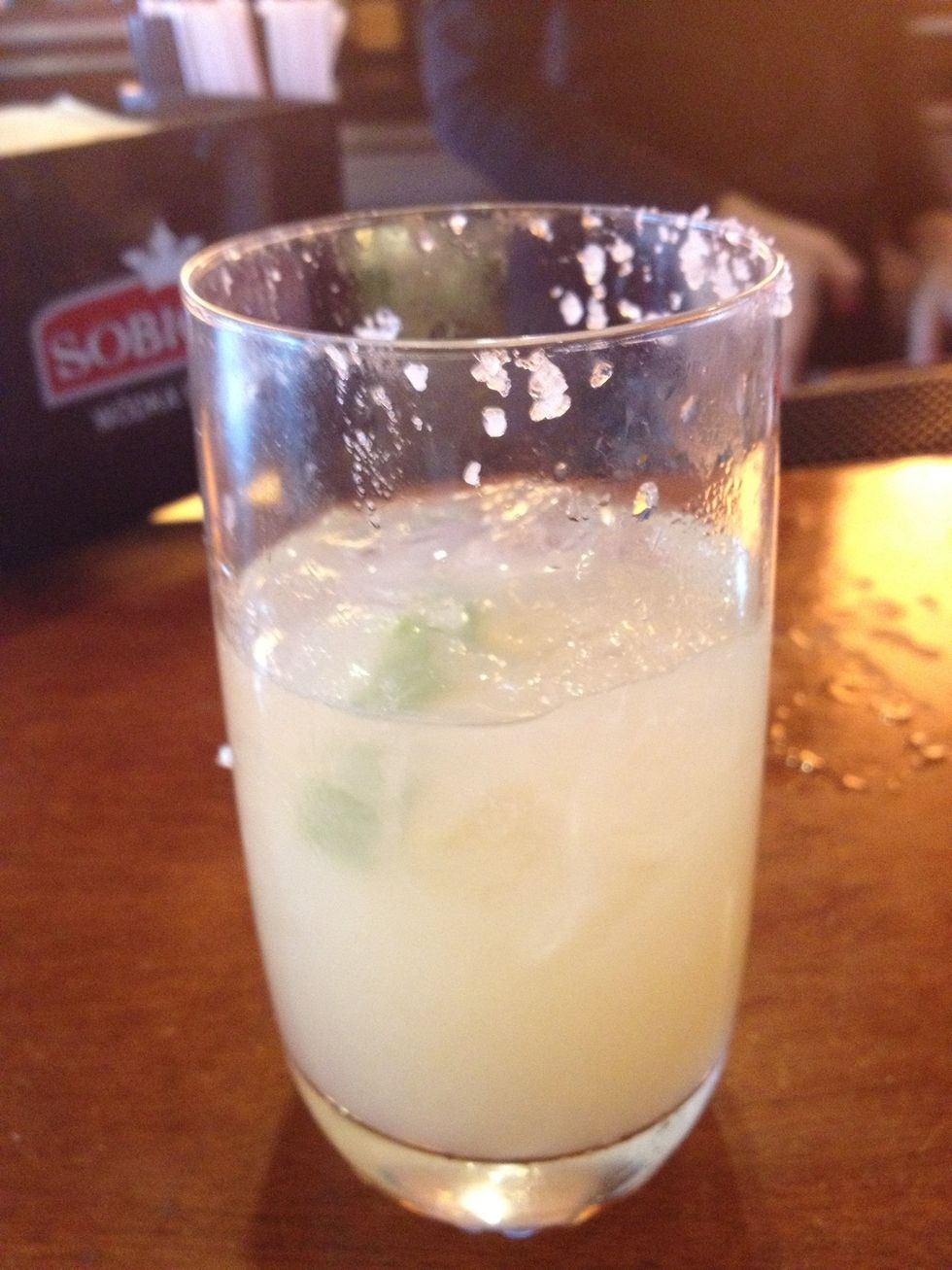 Have another alcoholic drink. At this point you should be feeling better and ready to start your day.
Alcohol
Water
Aspirin
Breakfast
Juice