If you're feeling overwhelmed, writing down your thoughts can make a huge problem become totally manageable.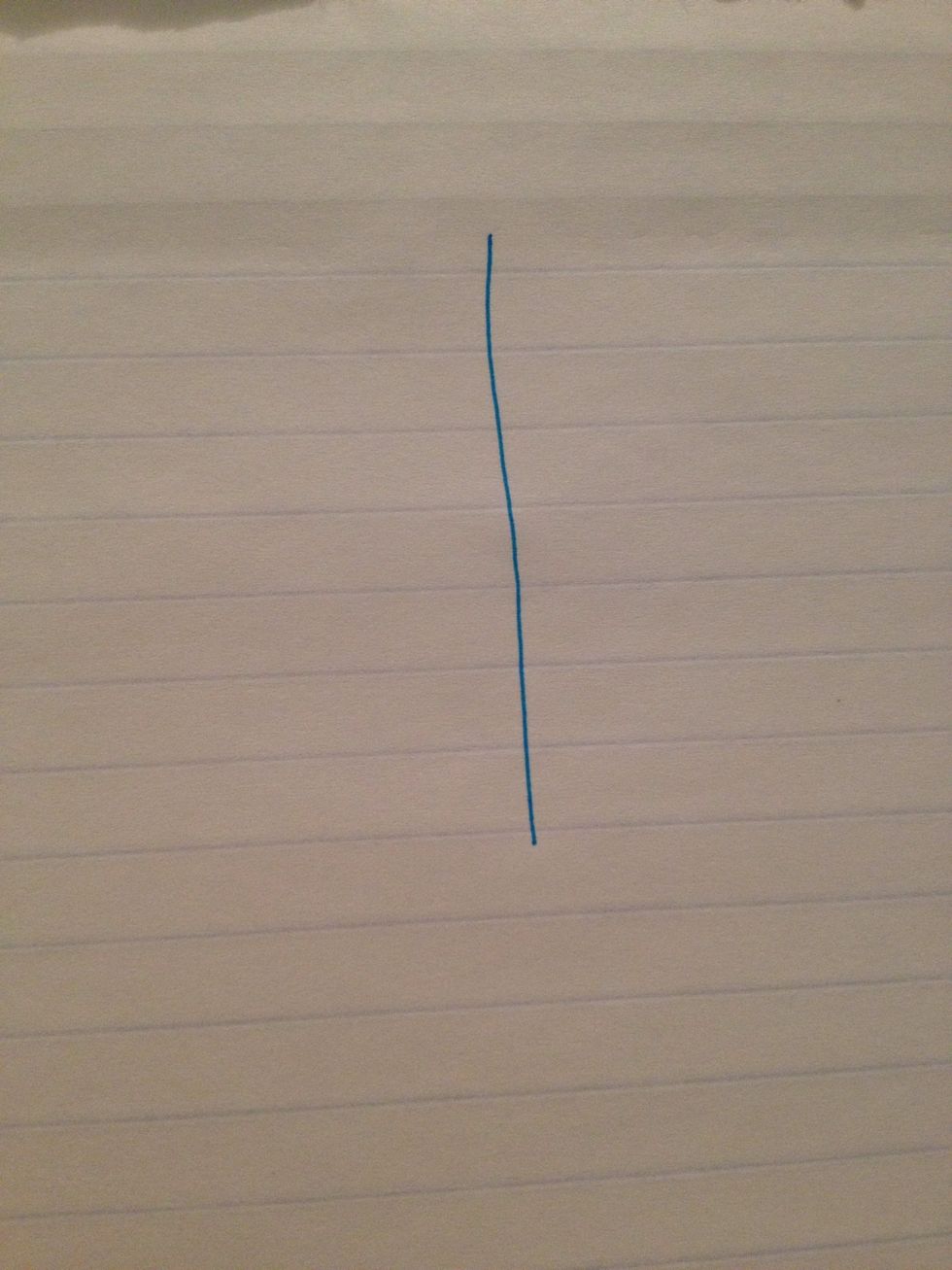 On a piece of paper, make a T-chart.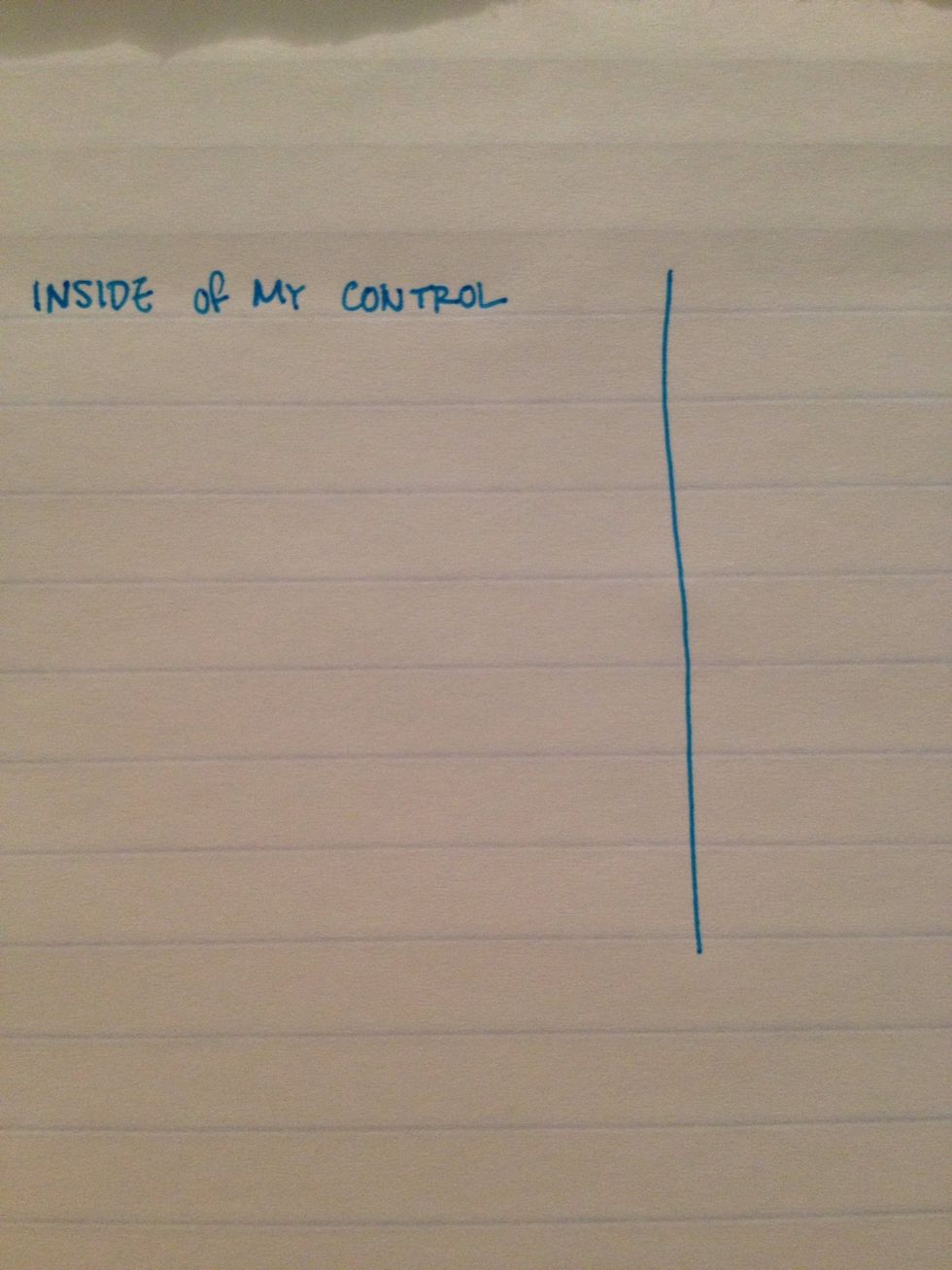 On the left side, write down the things you need to do that are inside your control. Example: write resume.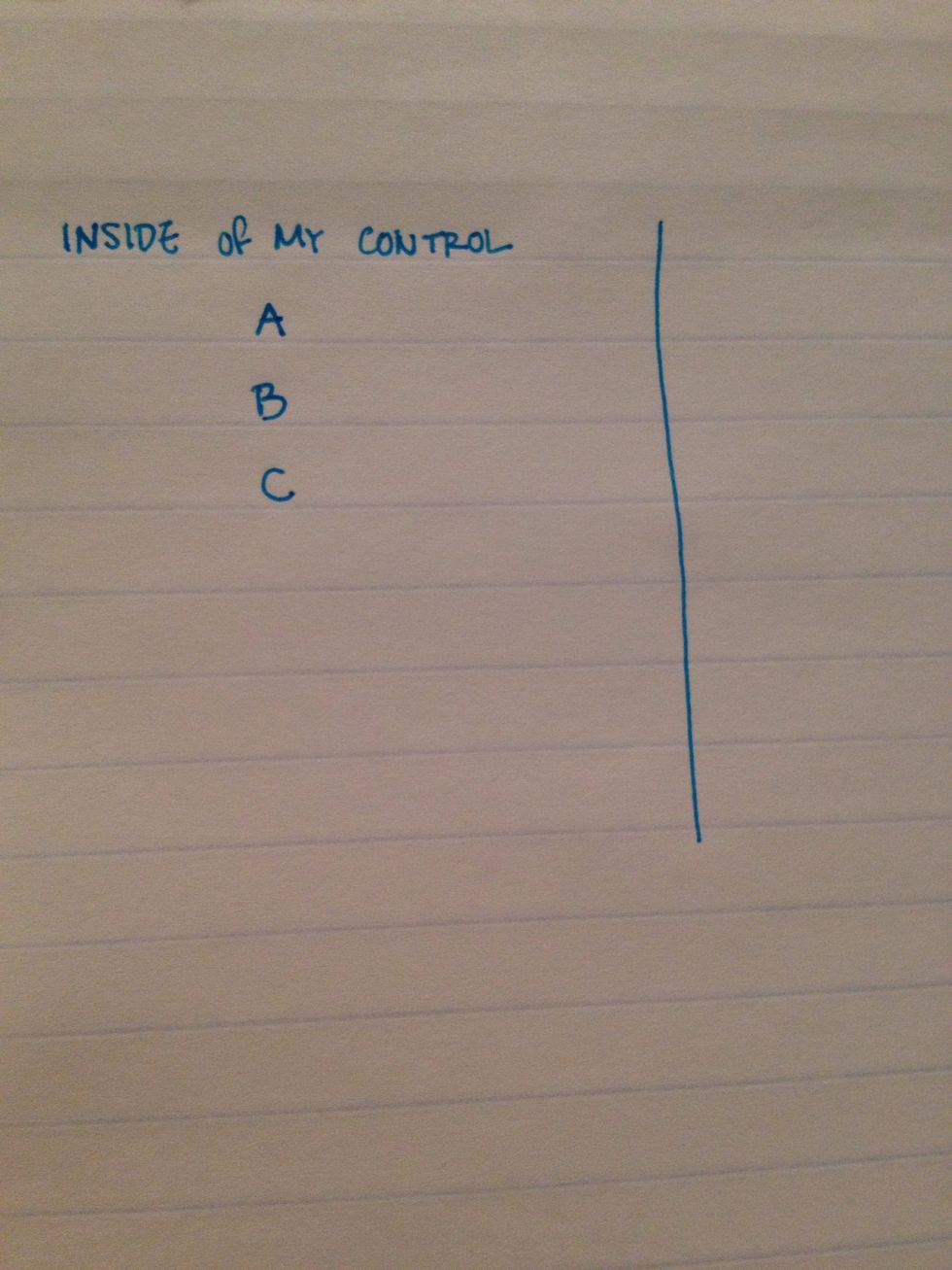 Jot down all the things running through your mind that you need to get done, and realistically can.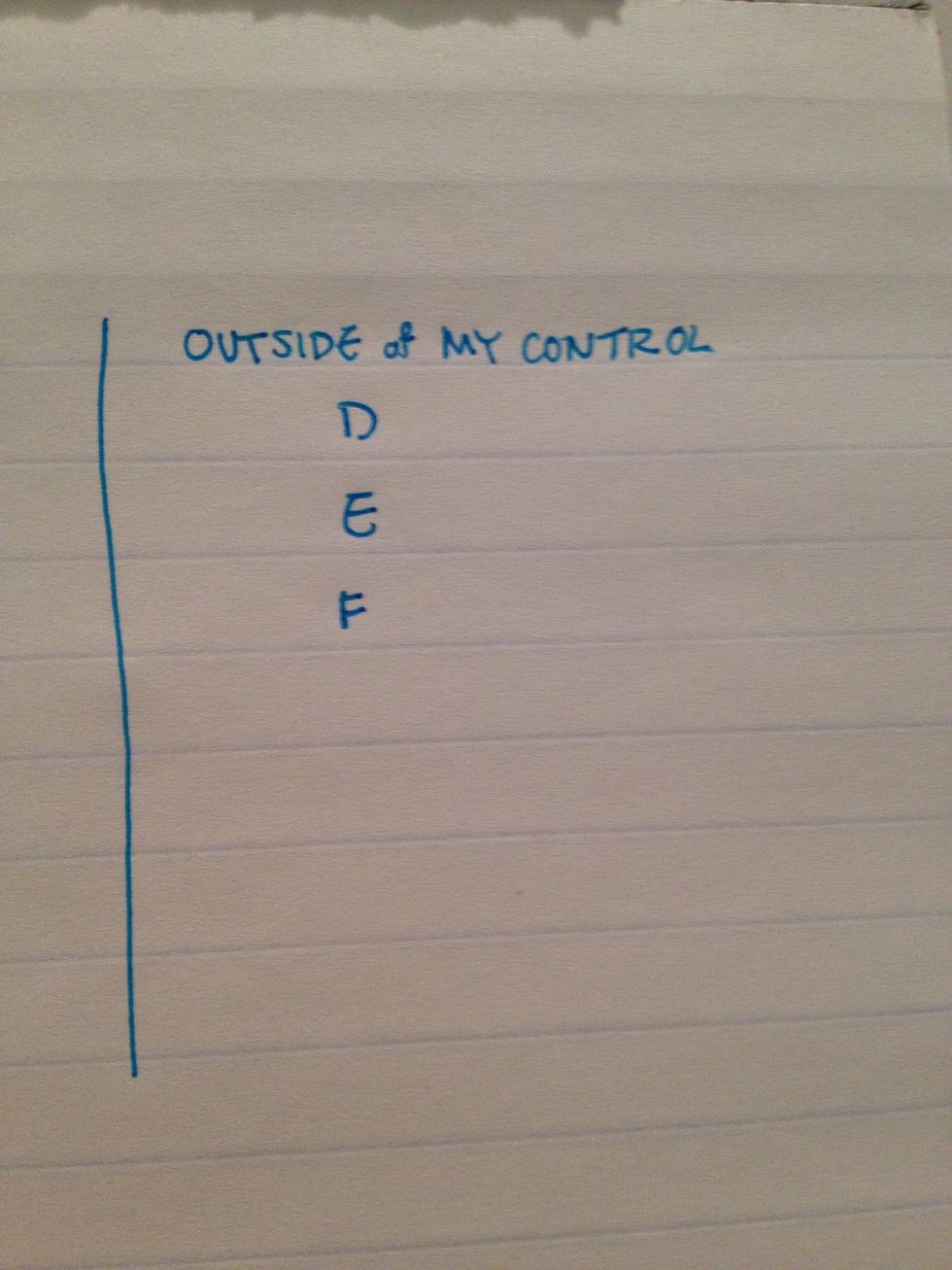 On the right side, write down all the things you wish you could do or change--anything you're worried about but you simply cannot control.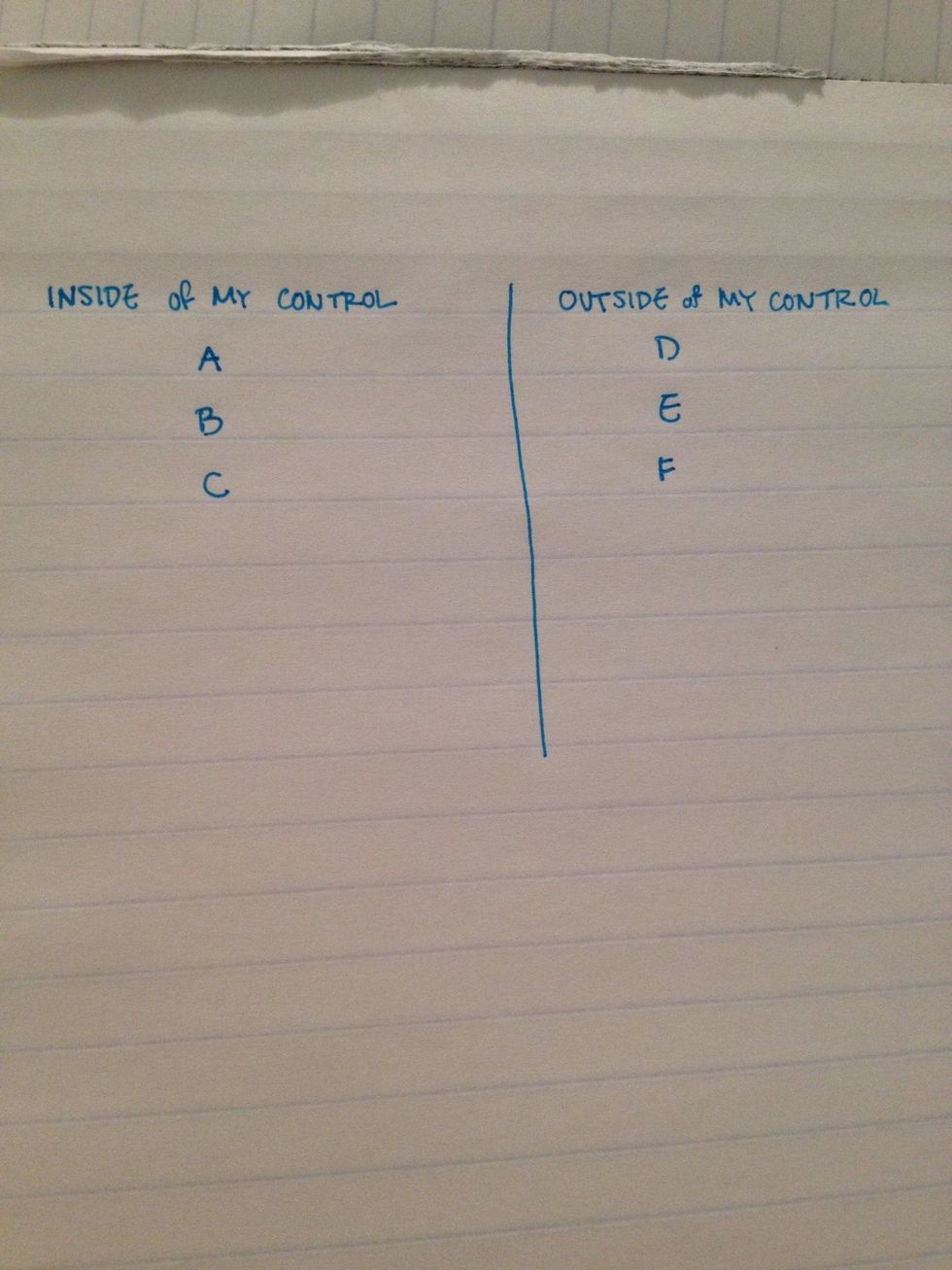 When you compare the two sides, all your worries should be sitting on one side of the chart or the other. Make sure everything is written down.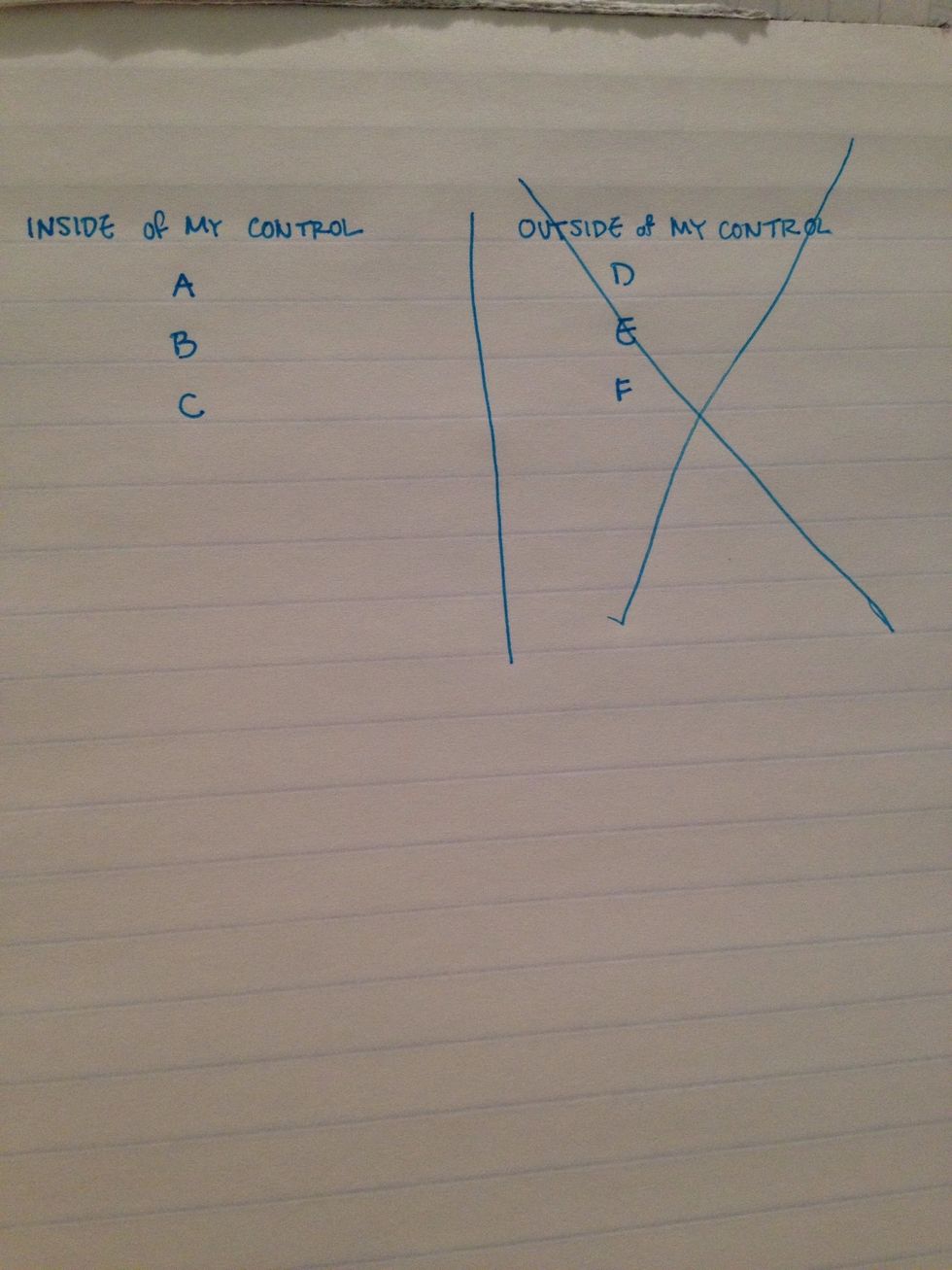 Now cross out the right side. If it is out of your control, there is no use worrying about it. You cannot change these things, you need to spend your time working on the goals/tasks you can do.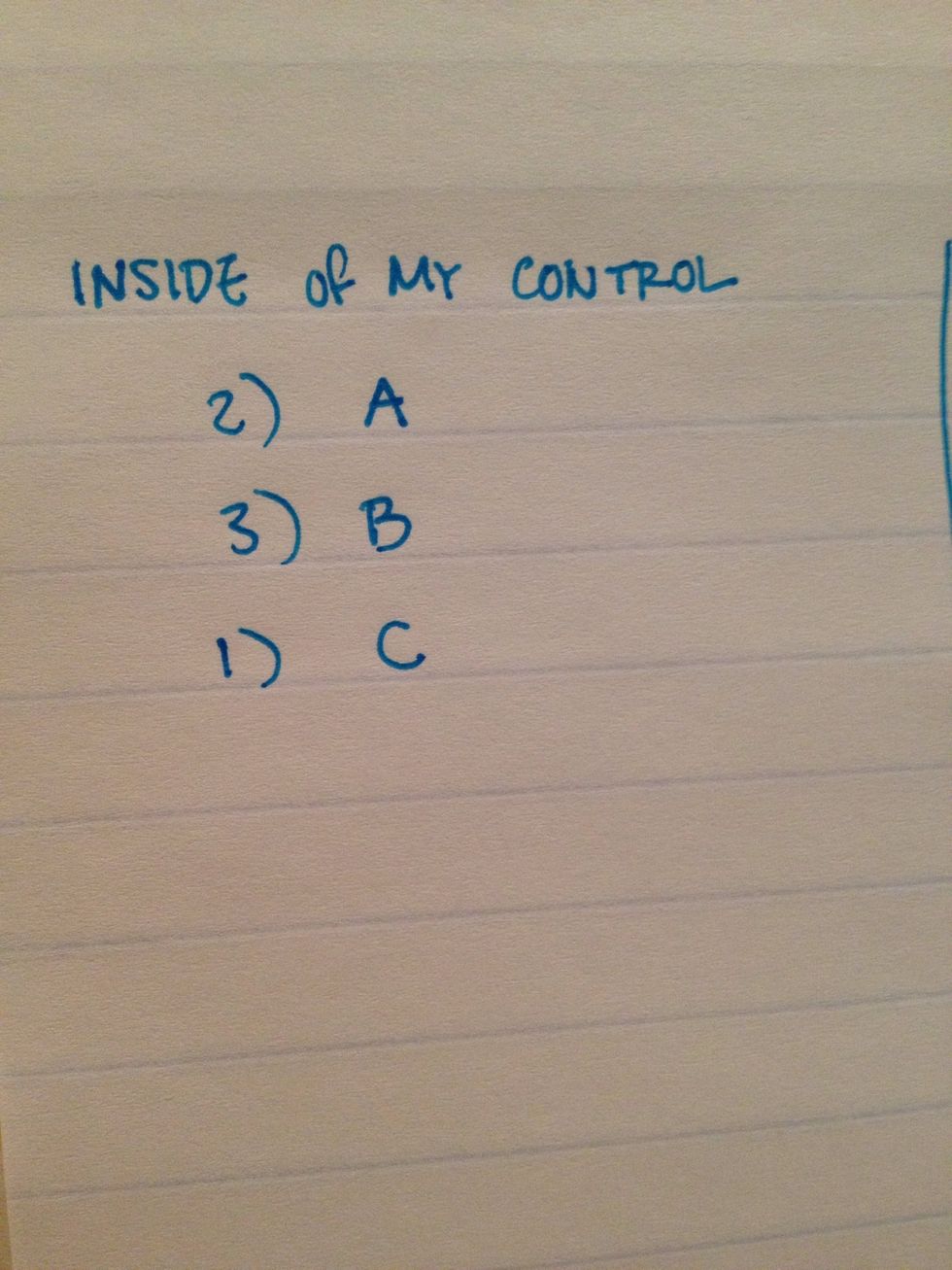 Next, rank the items on the left side in order of importance. (1 being the most important, 3 the least).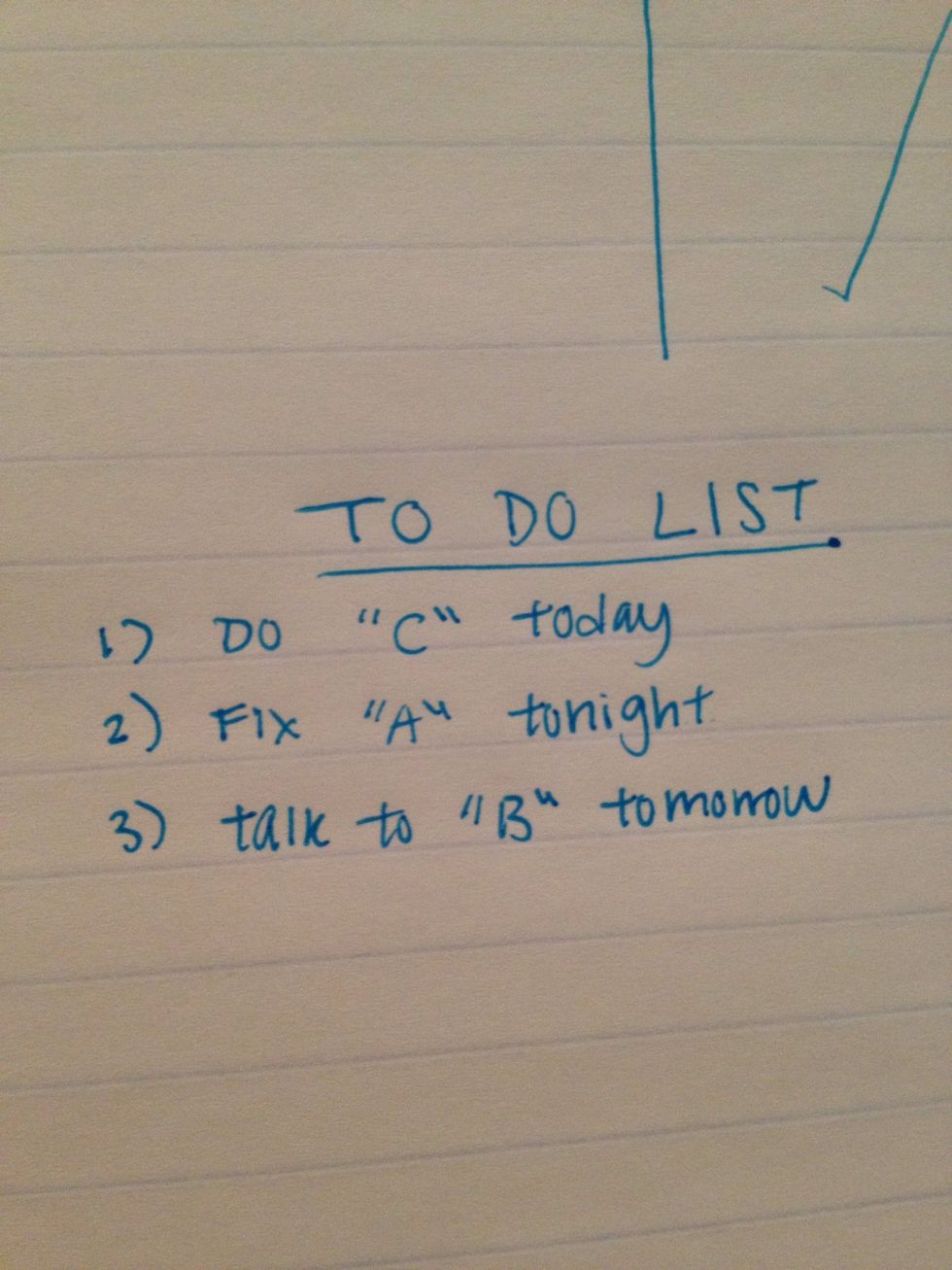 Finally, write a plan of action (a To-Do list) and follow it through. You now have a small list of things within your control to do, it is totally possible and no longer something to worry about.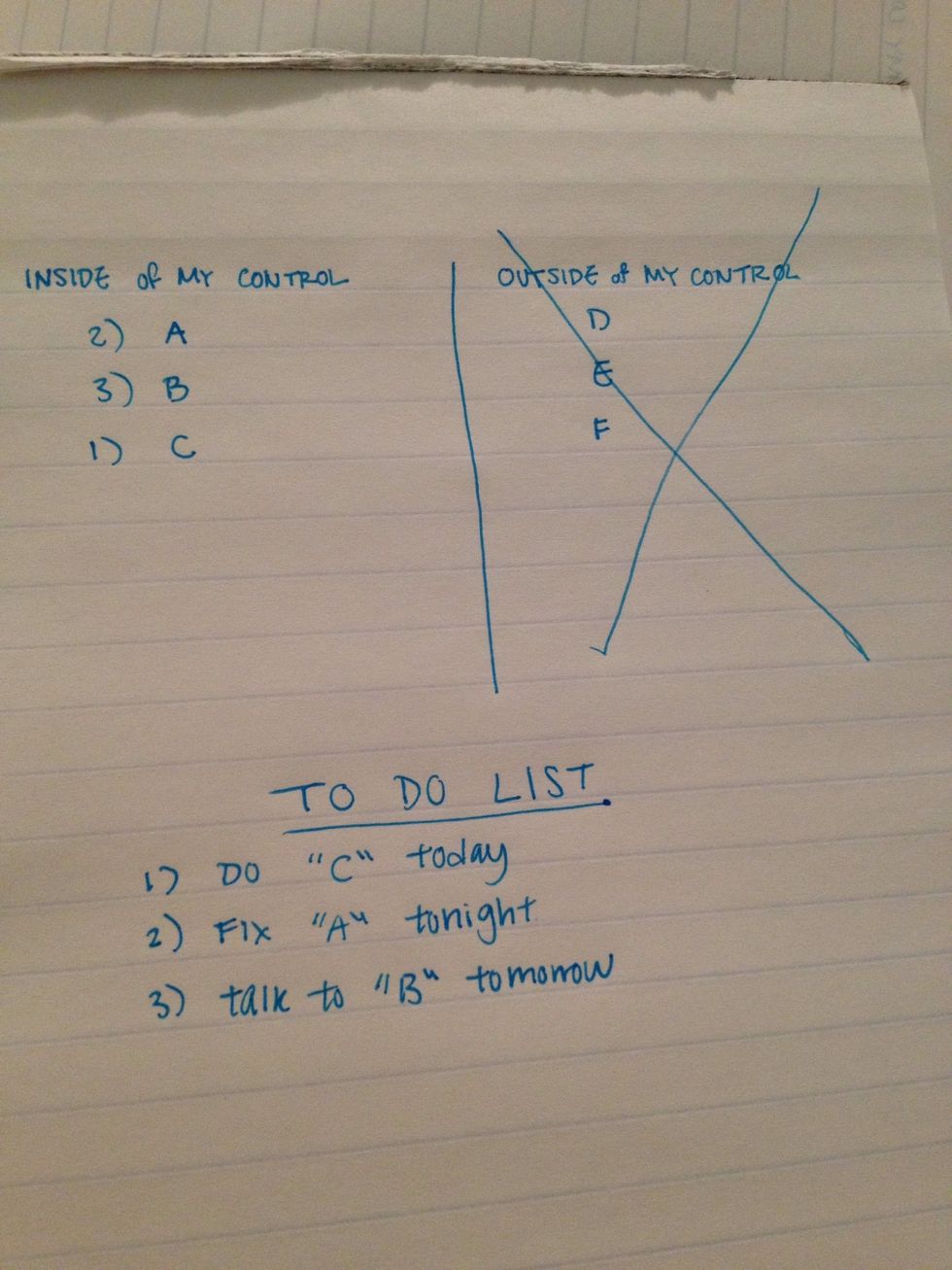 Hopefully these steps show you that sometimes what seems like a mountain of work is really just a handful of things you can get done without being overwhelmed.