Manage Internet Passwords With an iPhone
12
This is the FAST WAY to Manage Internet Passwords using IOS NUMBERS.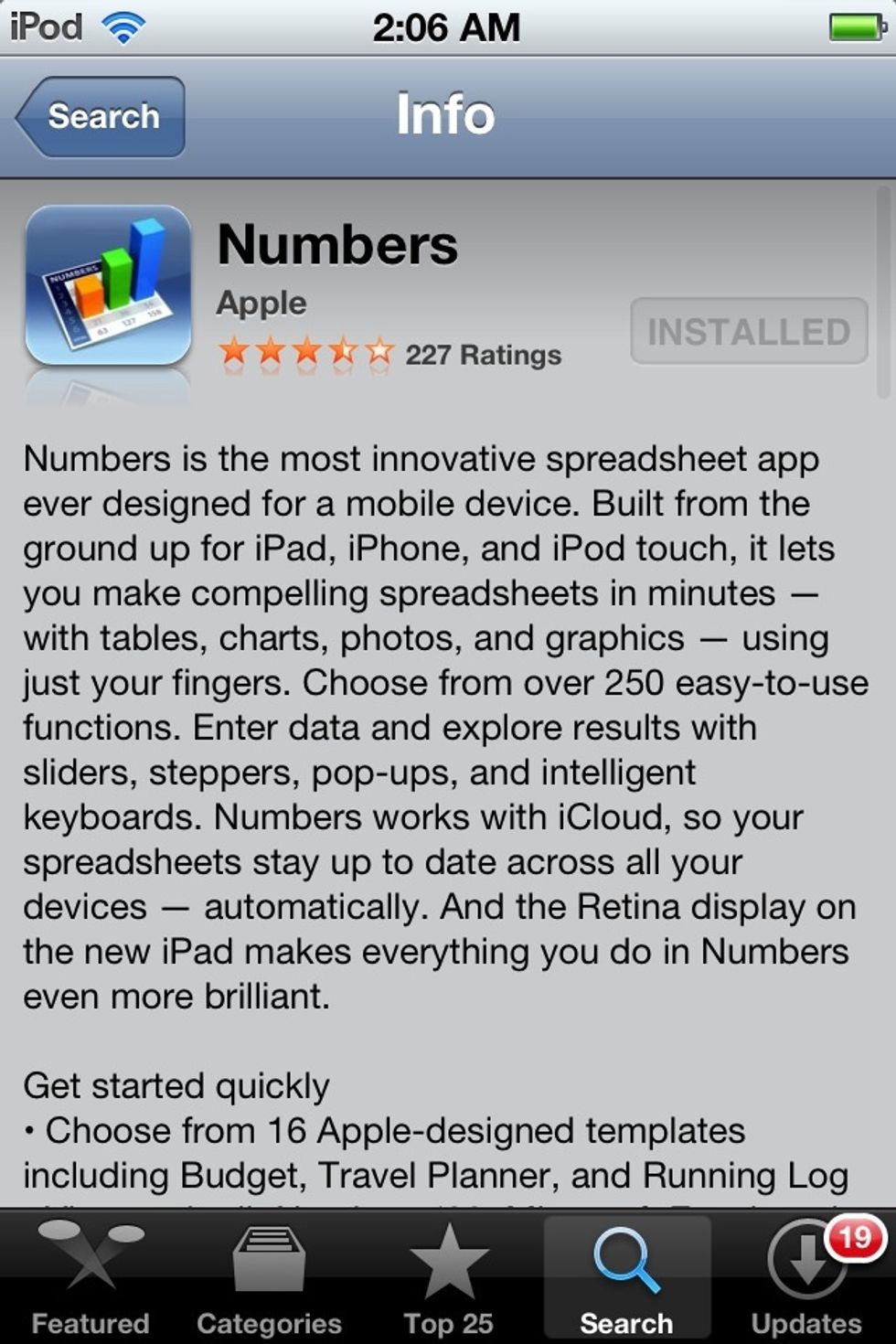 Download the NUMBERS app by APPLE from the app store ($10).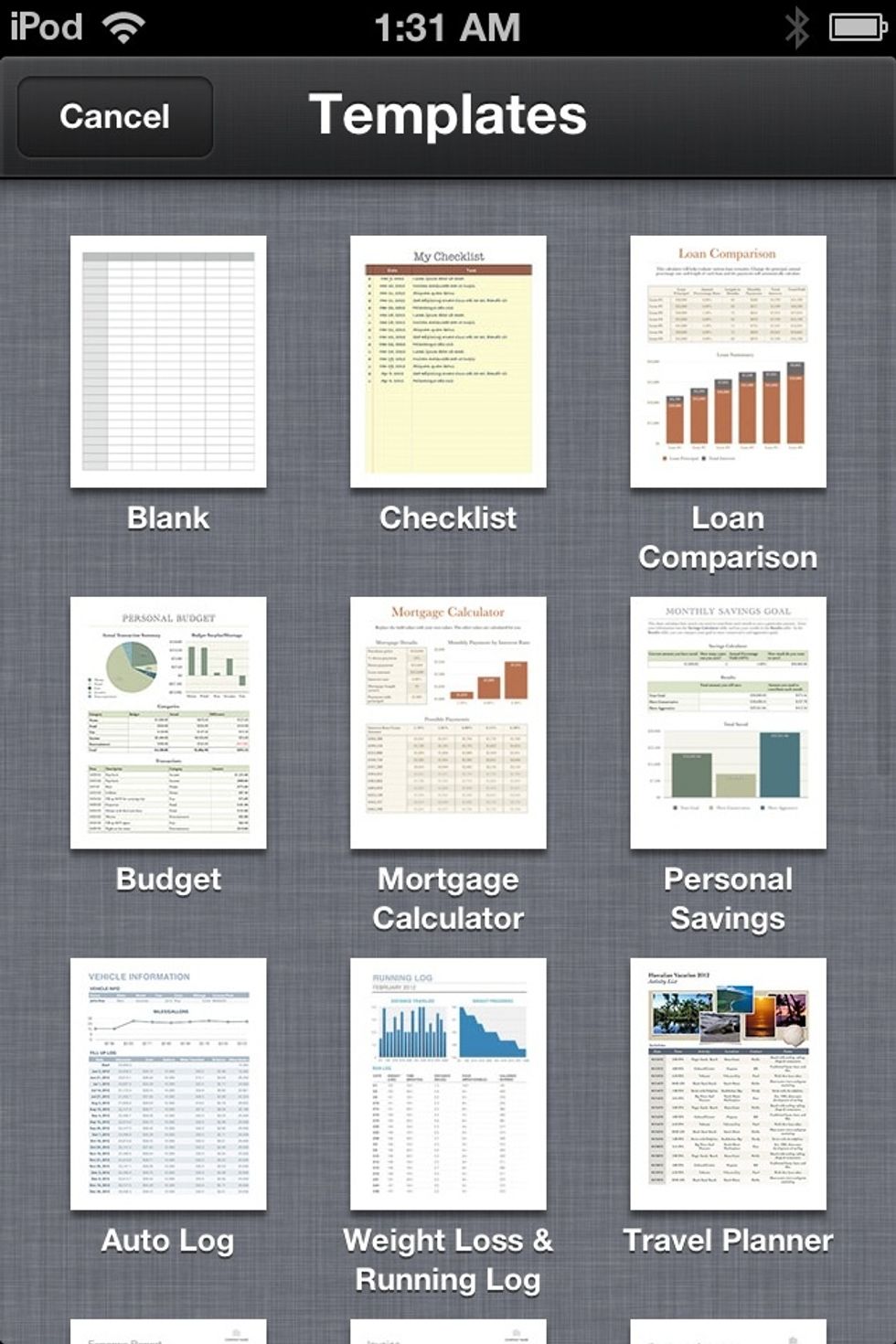 Open Numbers and create a BLANK sheet.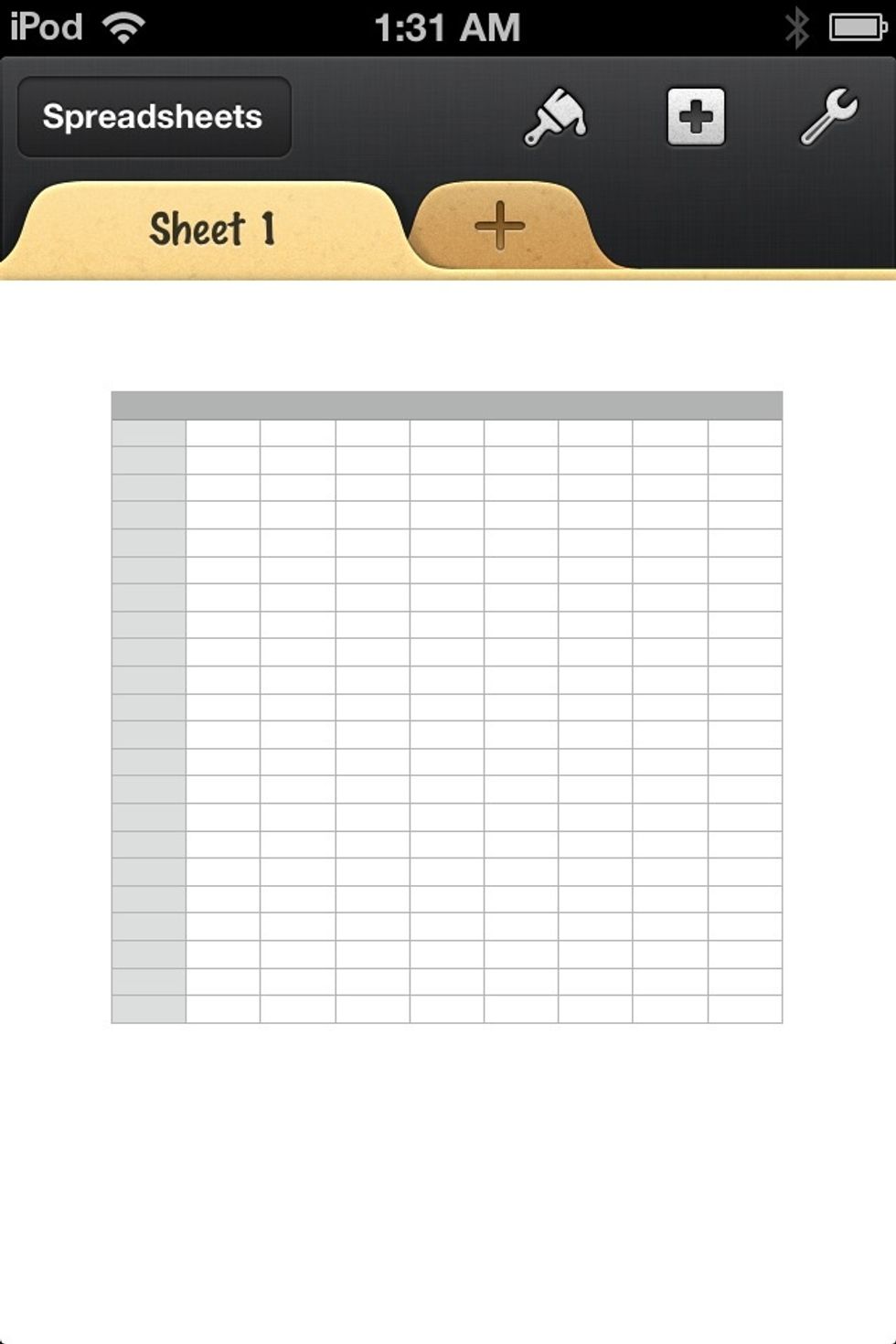 This is how it should look. Tap the TABLE to RESIZE it.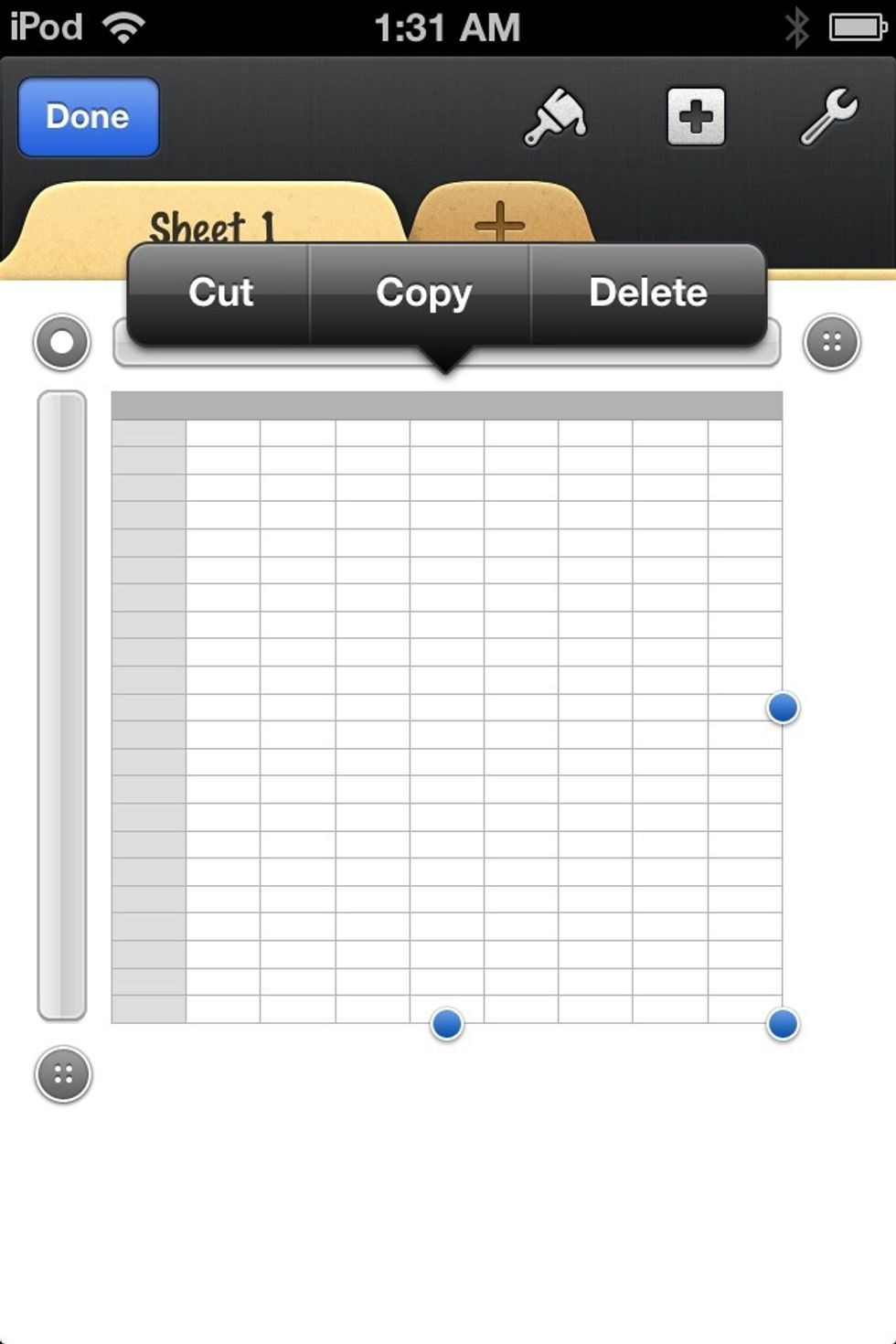 Blue handles should appear along with grey handles. Drag the bottom left GREY handle UP to shorten the table. Drag the top right grey handle left to shorten it to 3 cells.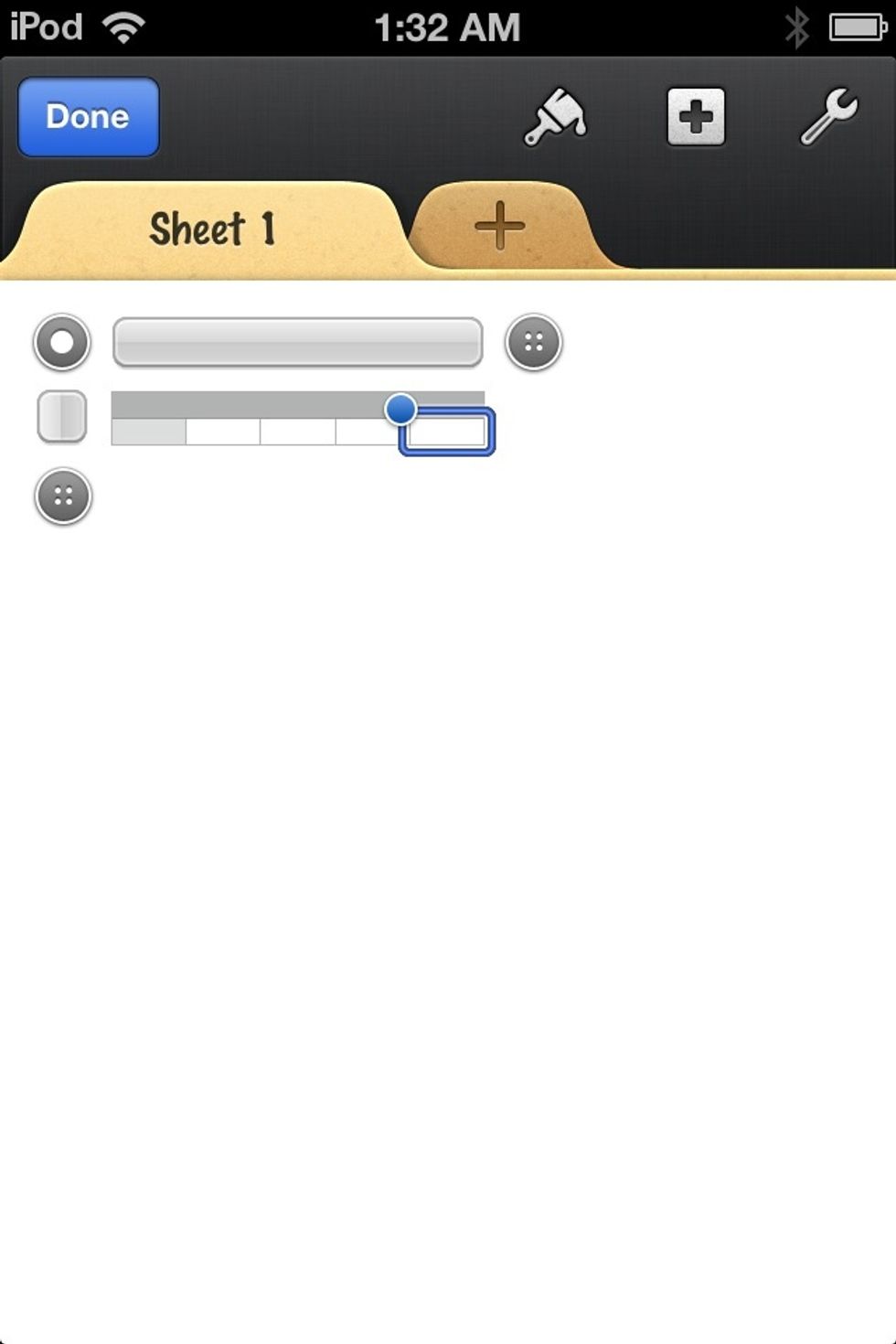 Like this. (I shortened mine to 4 cells, because I might add something later.)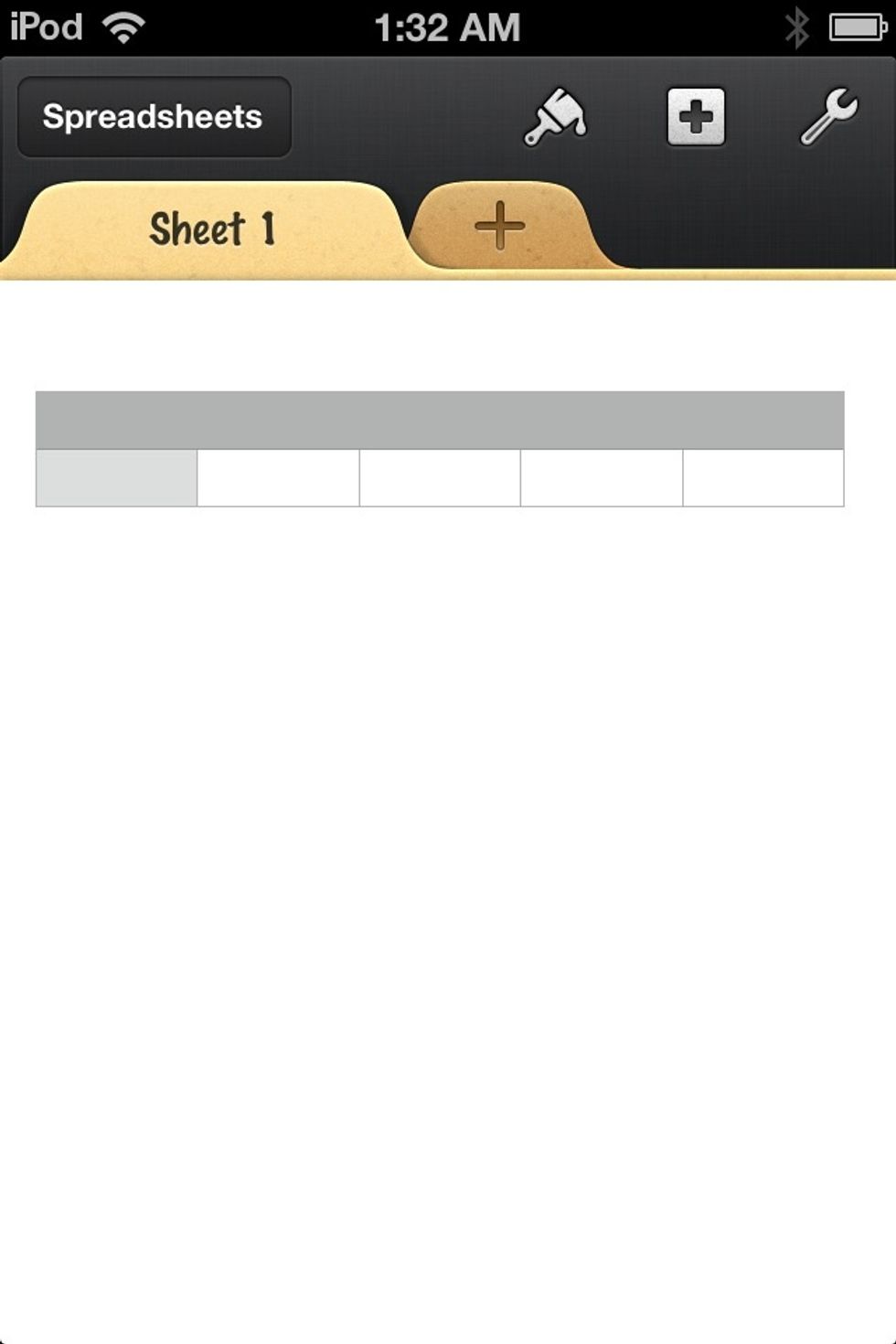 Zoom in.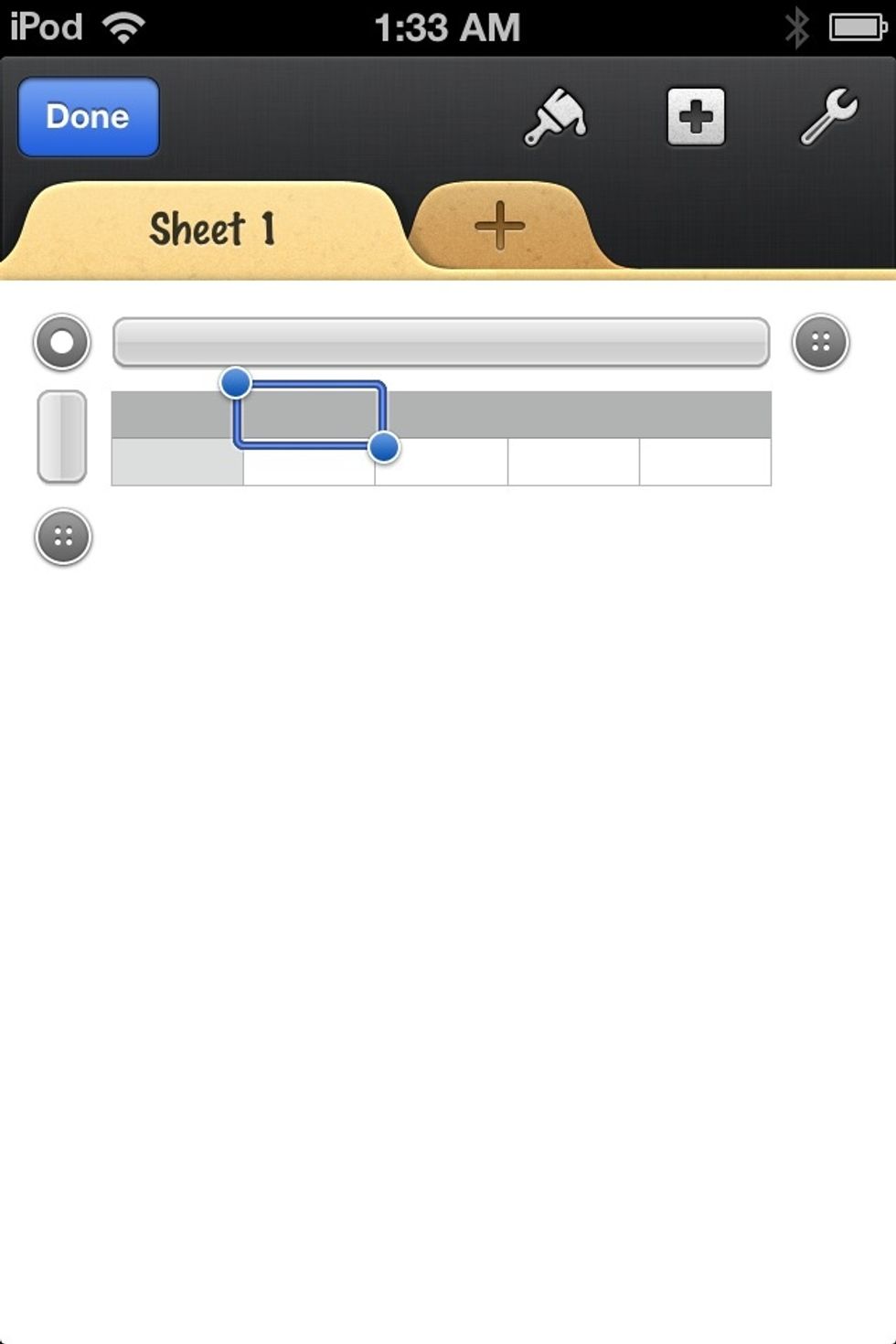 Double tap the 2nd dark grey cell from the left to enter it.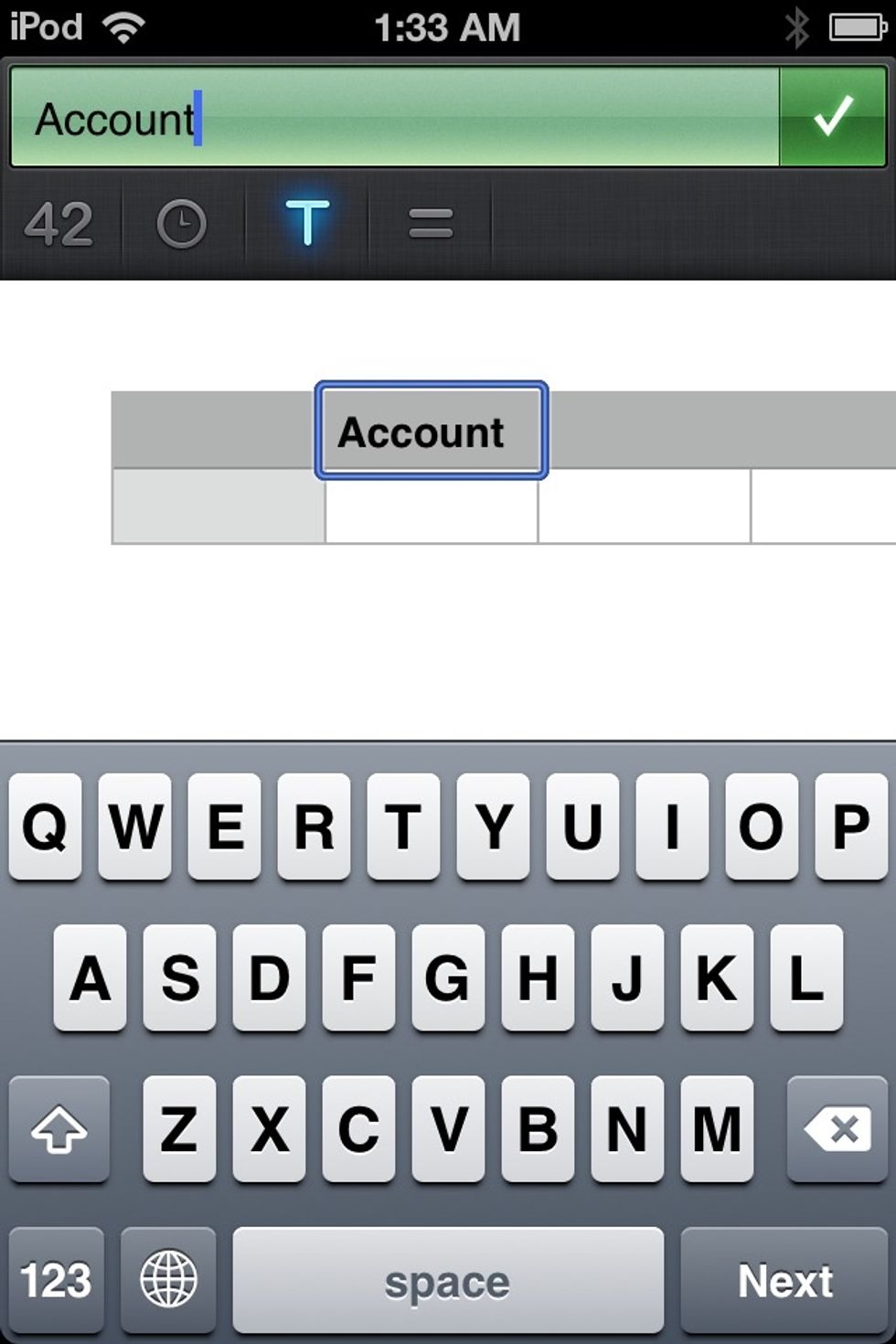 Make sure the "T" at the top left of the screen is selected (it stands for text) then enter the word ACCOUNT.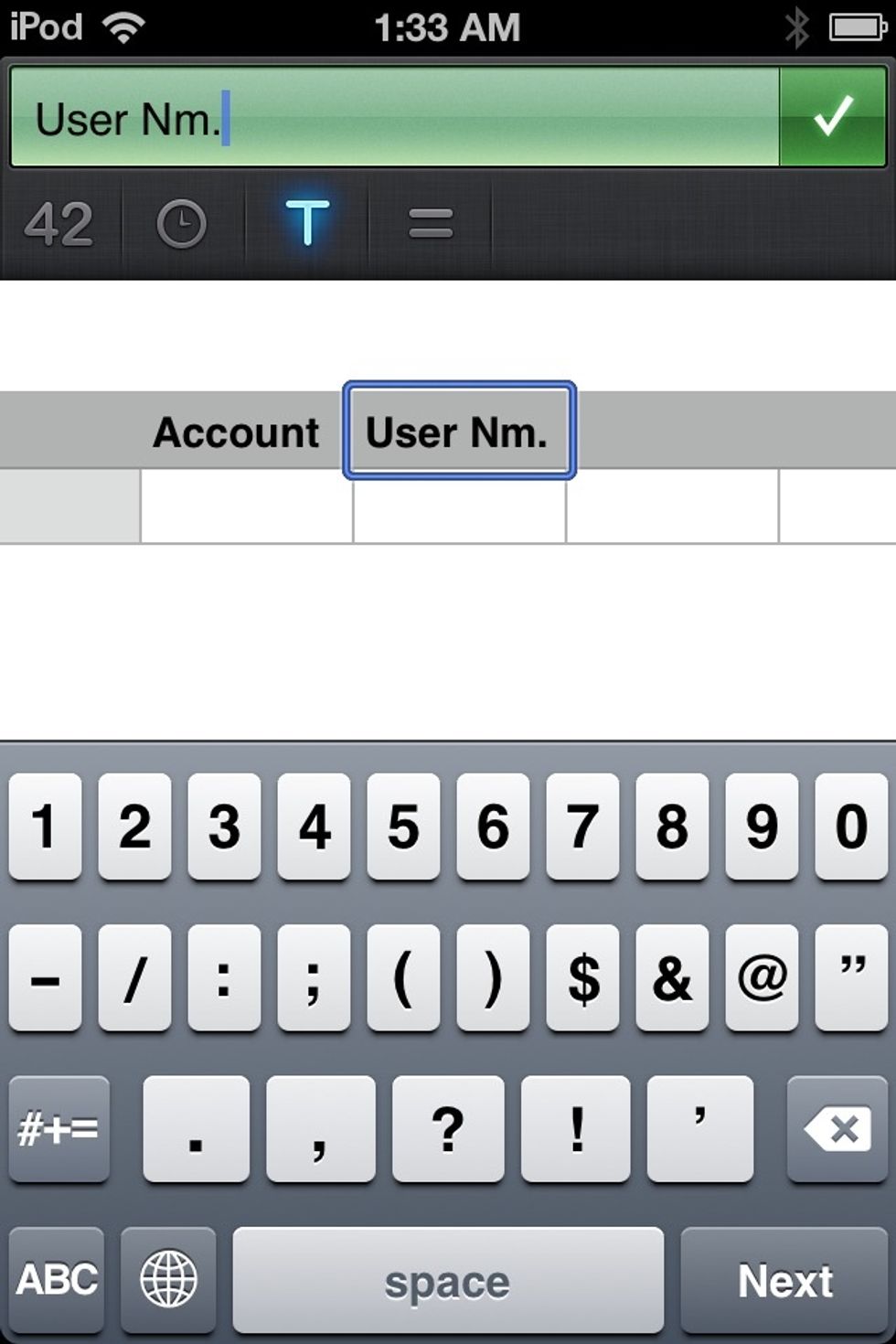 Select the next cell and do the same, this time entering USER NAME (I shortened it in the example).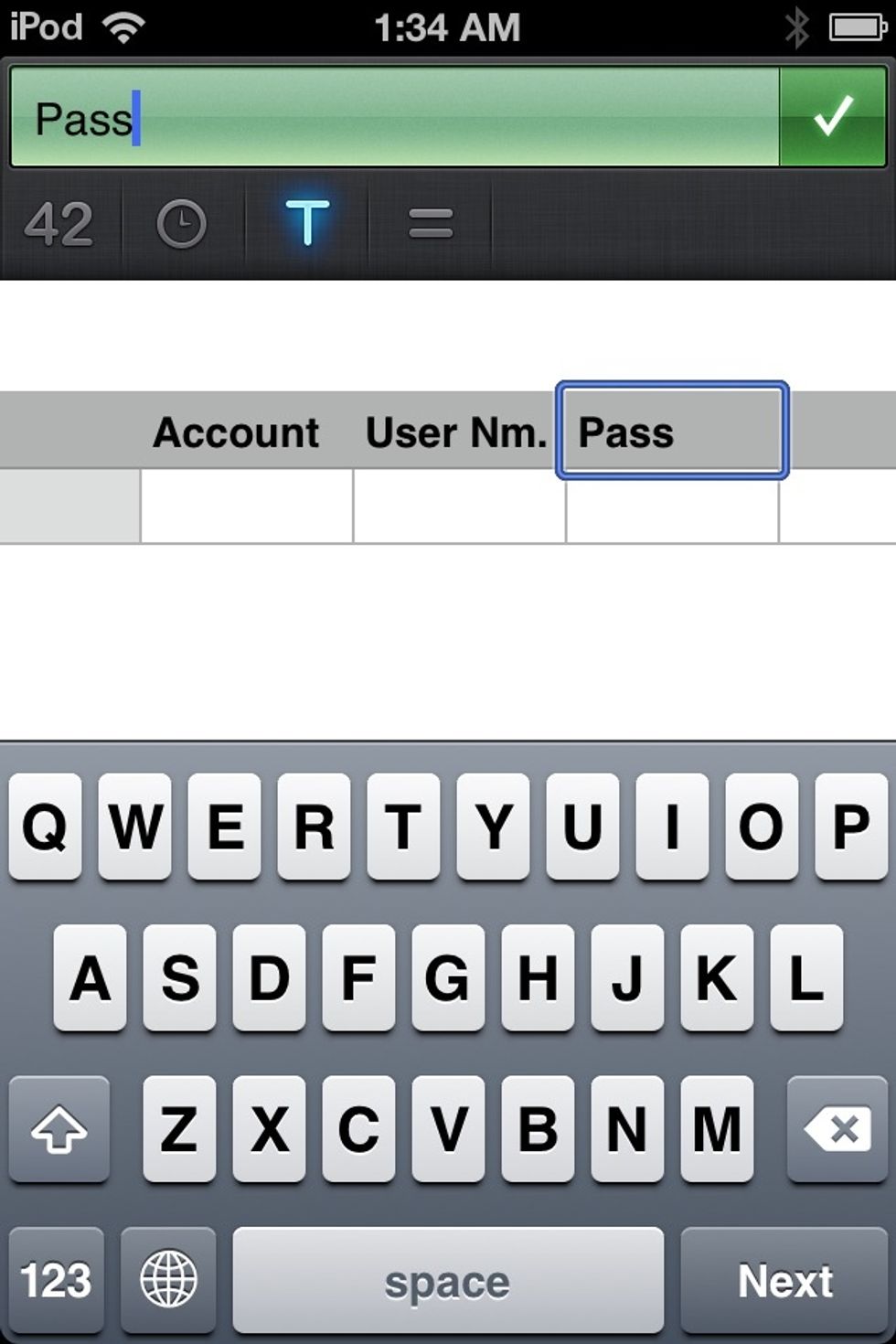 Double tap the next cell. Make sure the "T" is still selected and enter PASSWORD (I shortened mine here also to PASS. Tap the CHECK MARK.
This is how it should look. Now, we could poke in information into each cell, but that would take too long. There is a faster way using FORMS. Tap the BROWN + tab next to "Sheet 1."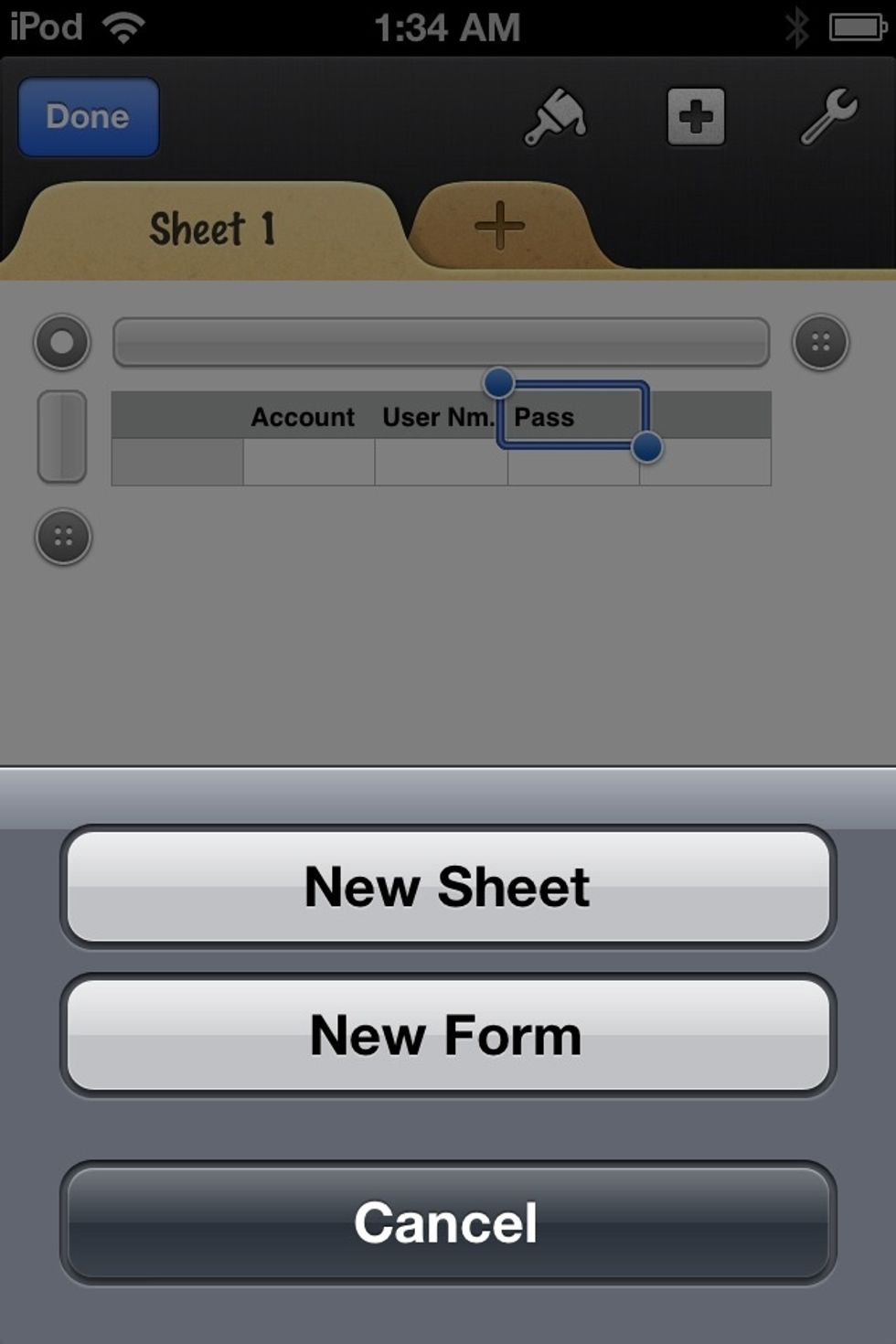 This will come up. Tap NEW FORM.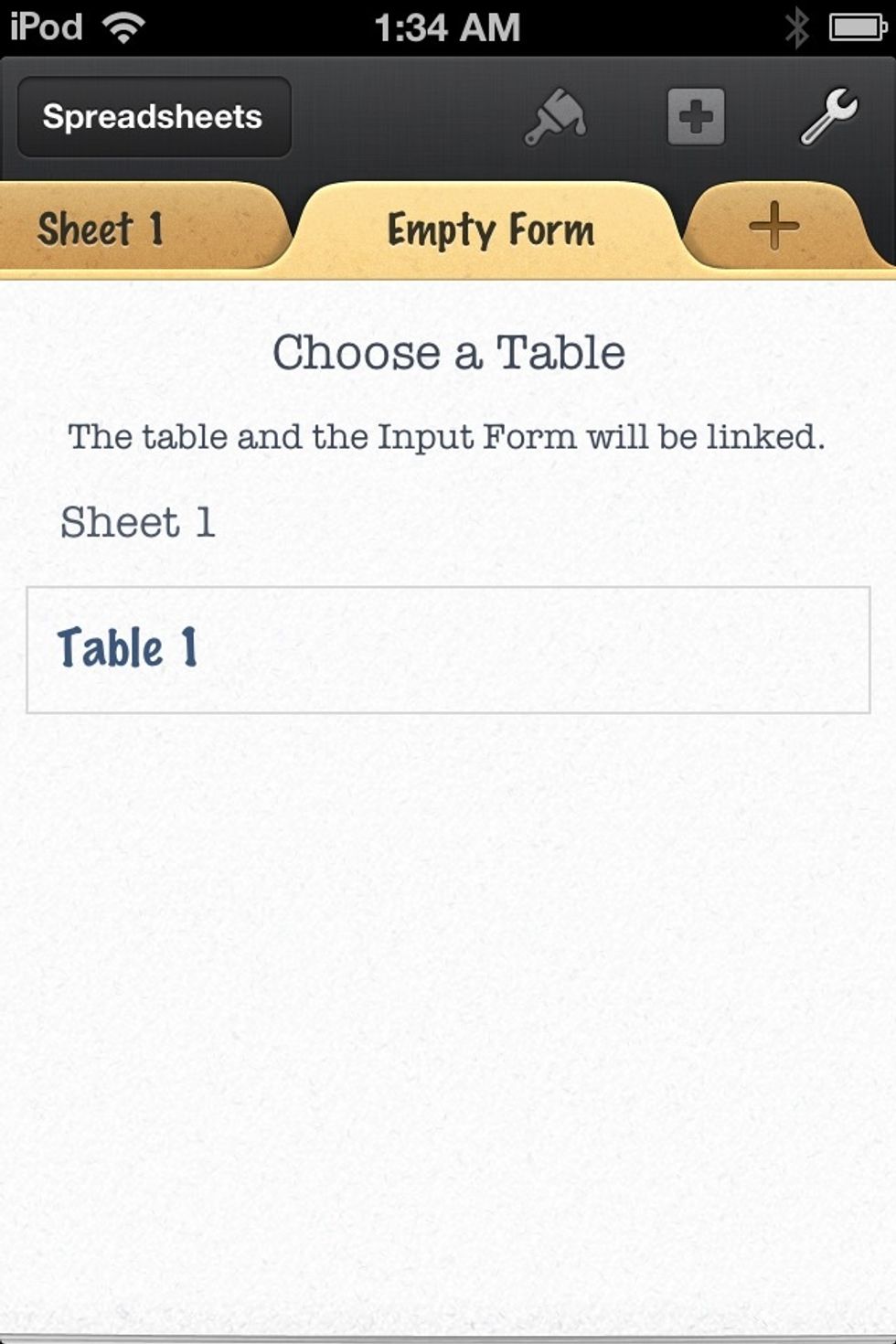 Now we have to LINK the form to our TABLE. Tap where it says TABLE 1.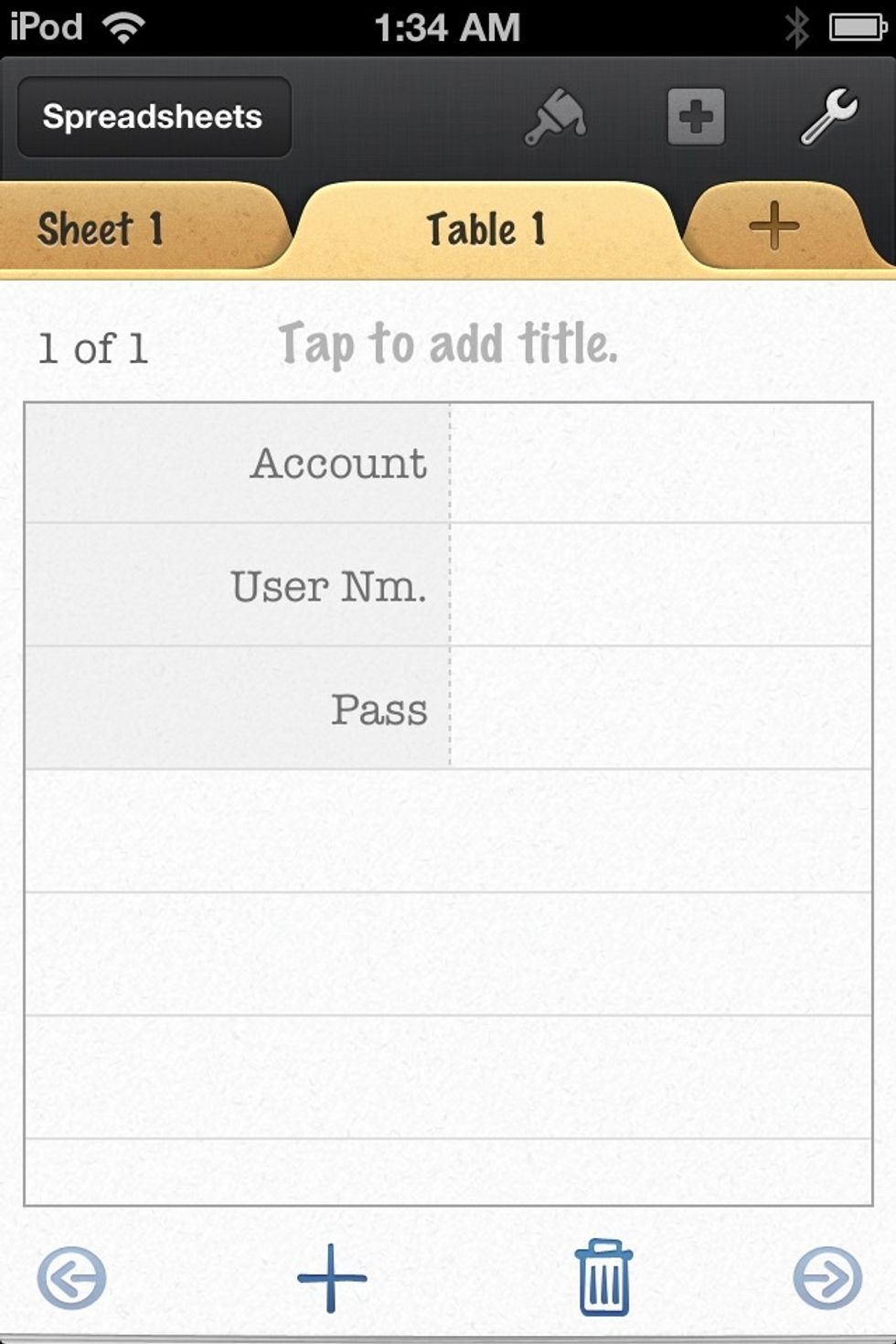 Now we can enter information in this form and it will be updated in the table.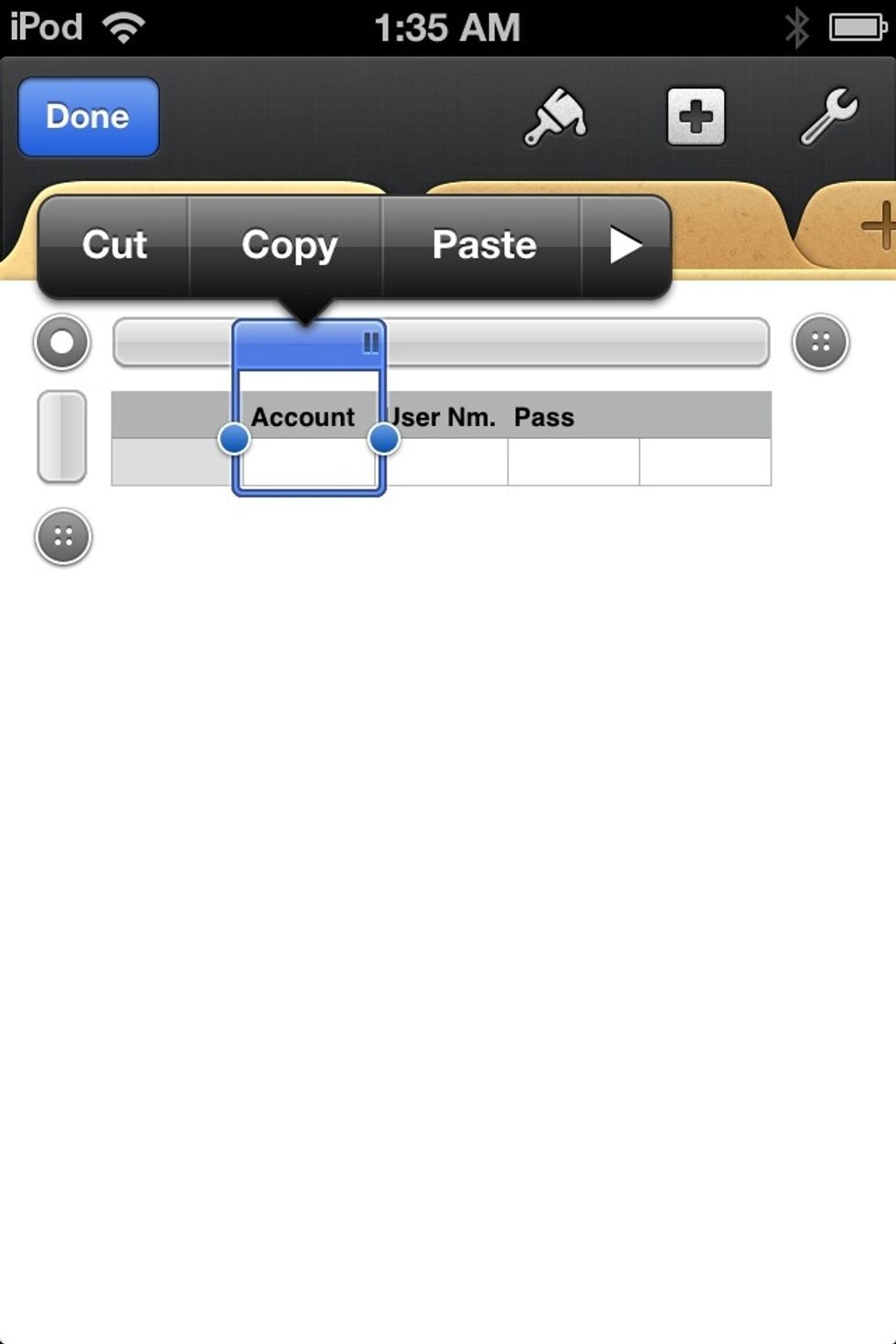 We have to decide what TYPE of information will be allowed in each section. Go back to the SHEET 1 tab and select the ACCOUNT section by tapping the grey bar above it. Tap the grey PAINTBRUSH.
Choose the FORMAT tab and scroll down to the bottom of the list to TEXT.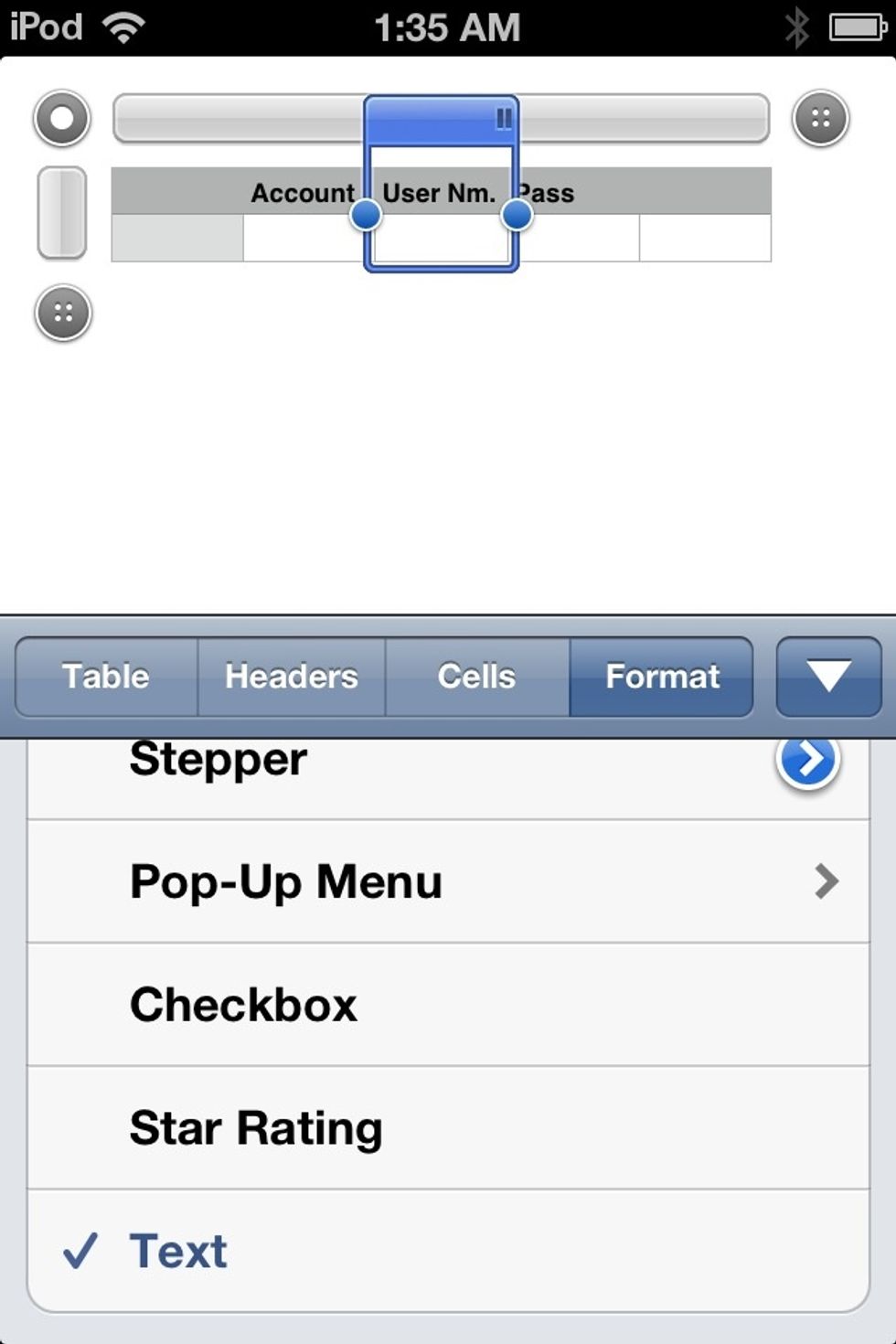 Do the same for the USERNAME column.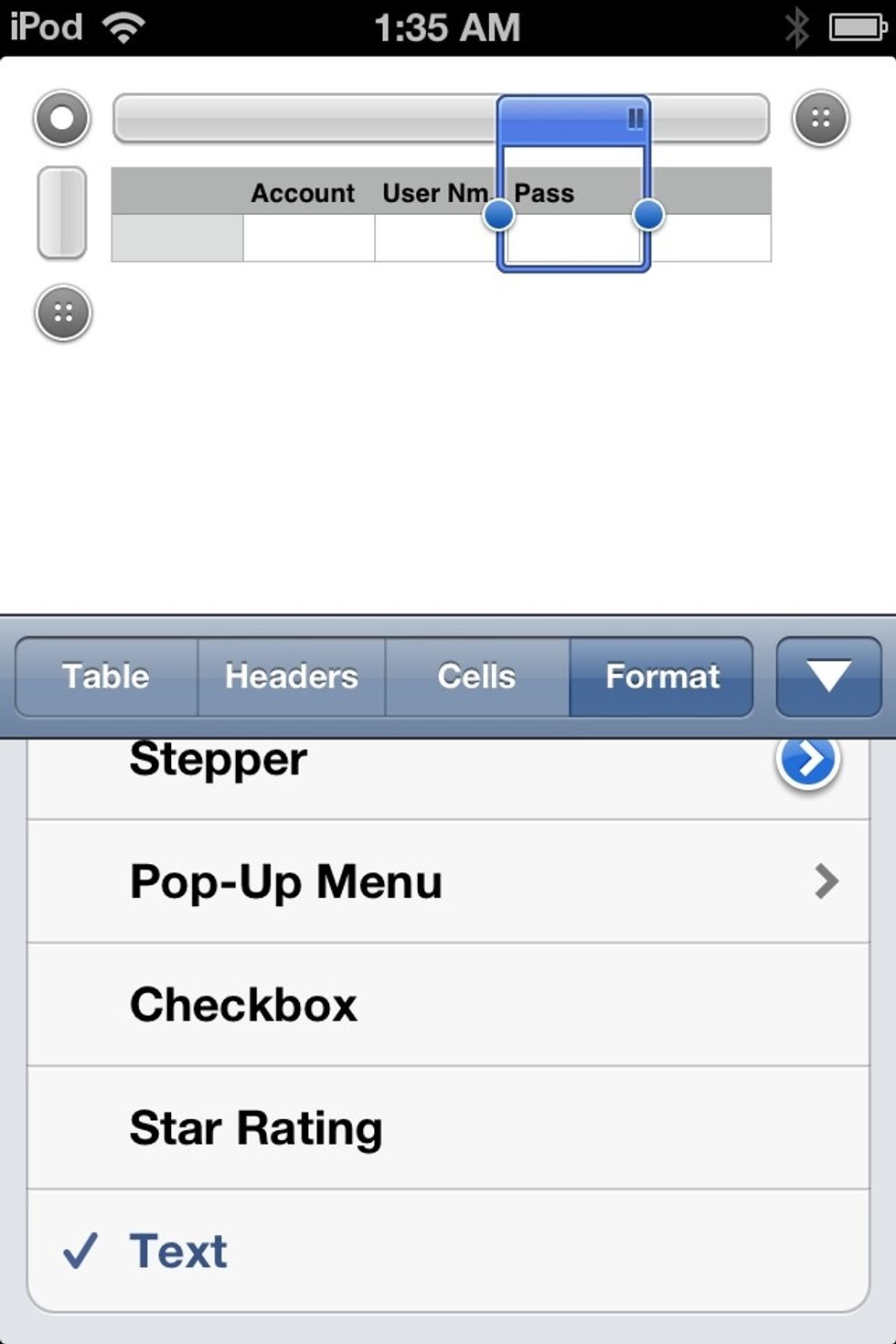 And for the PASSWORD column. (note: if there were different types of info you wanted to enter, just choose those. You could do Dates or Numbers too. Even Star Ratings! Go back to the form tab.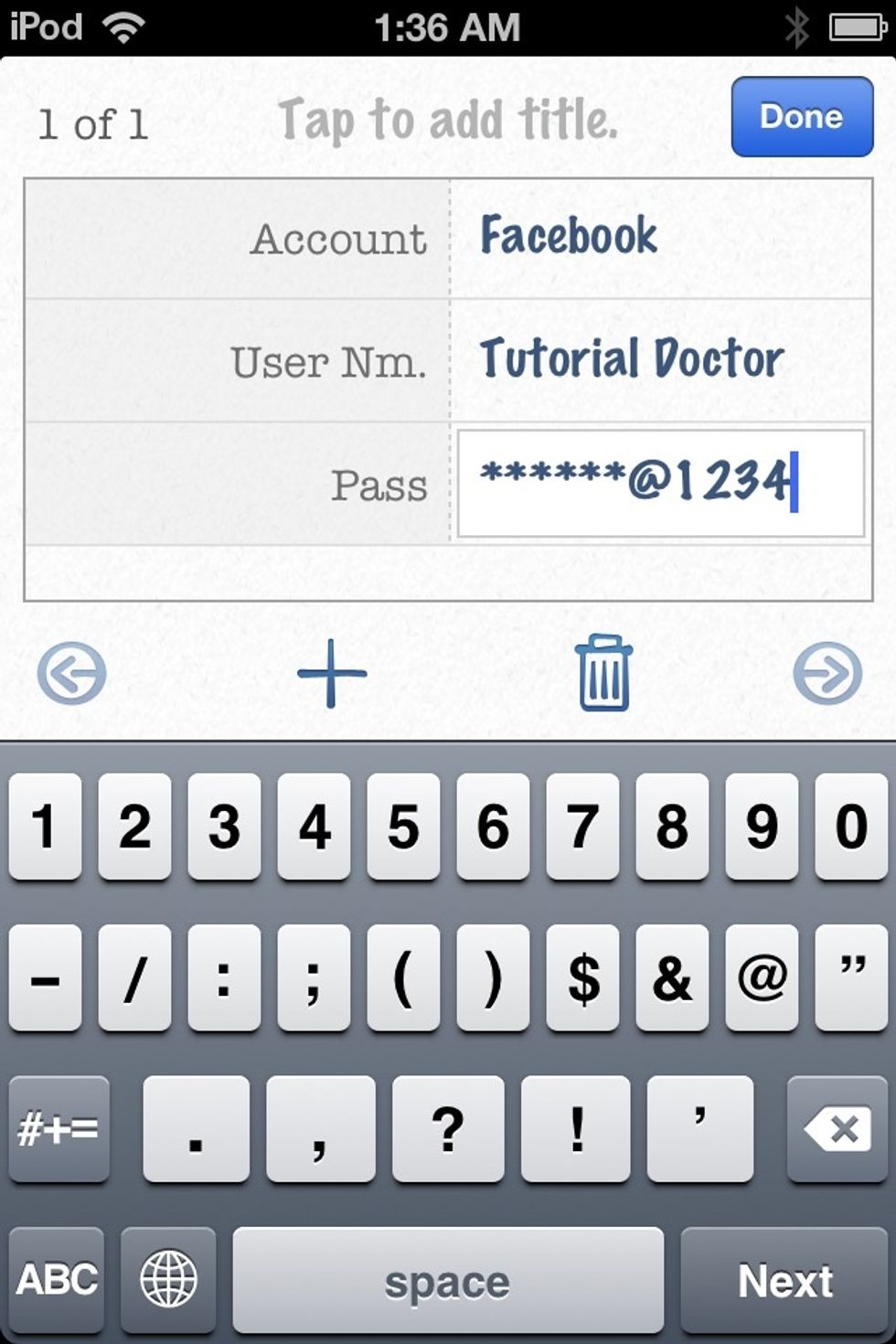 Select the ACCOUNT section and enter FACEBOOK. Select USERNAME and enter the user name. Select PASSWORD and enter the password. Tap DONE.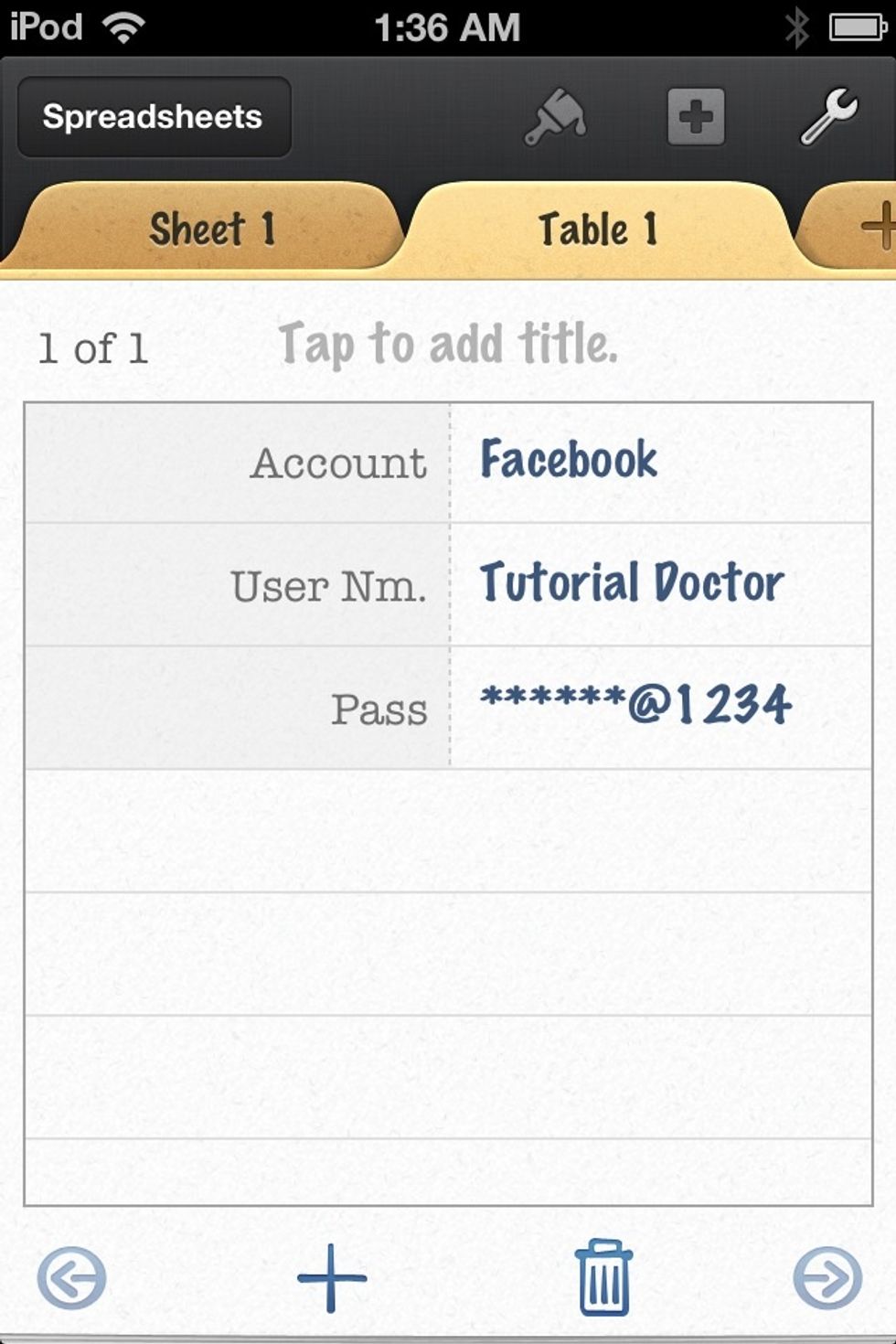 This is how it should look. Tap the BLUE + at the bottom of the screen to add another account.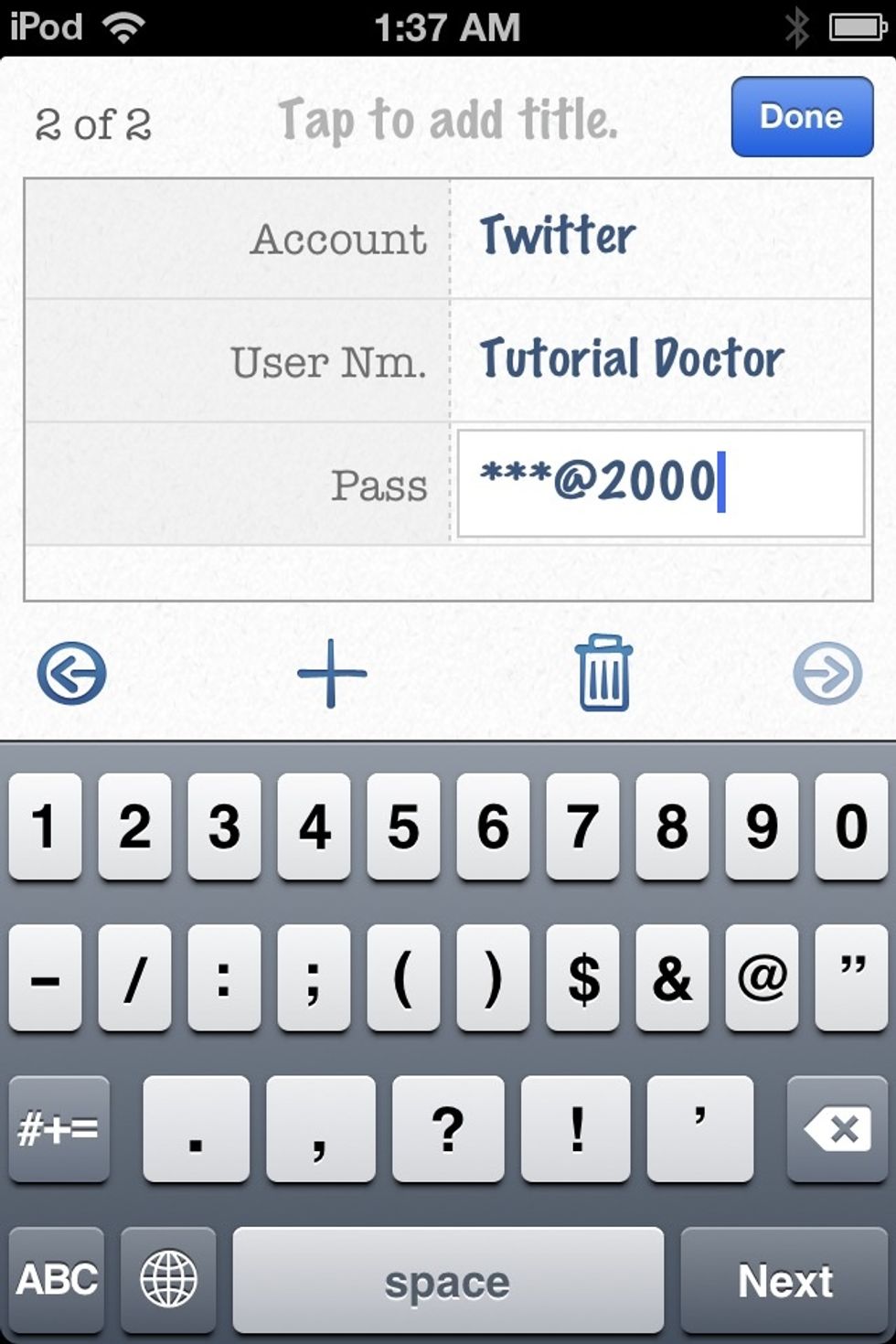 Do the same for TWITTER and hit DONE.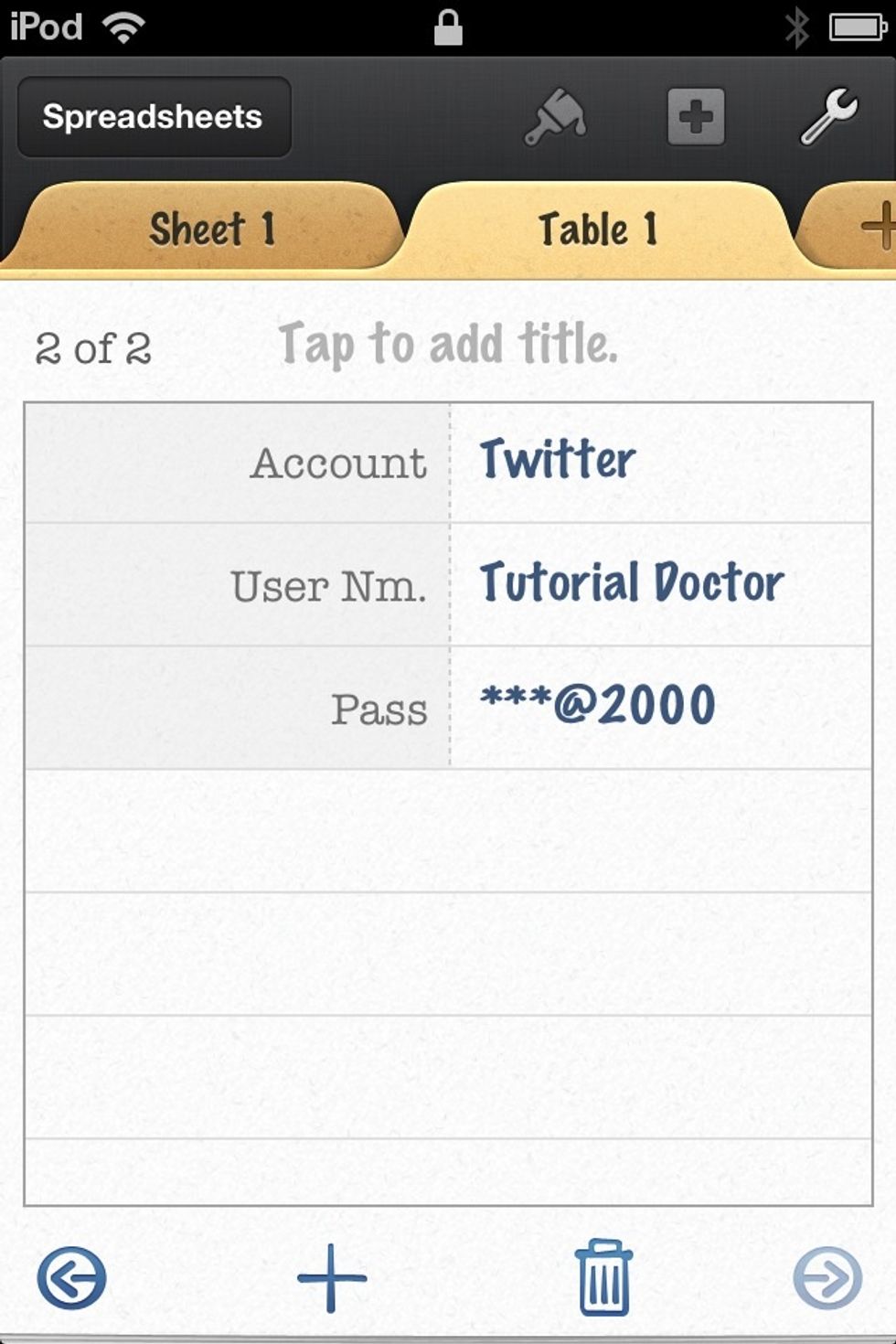 Should look something like this. Hit the BLUE + again to enter another account.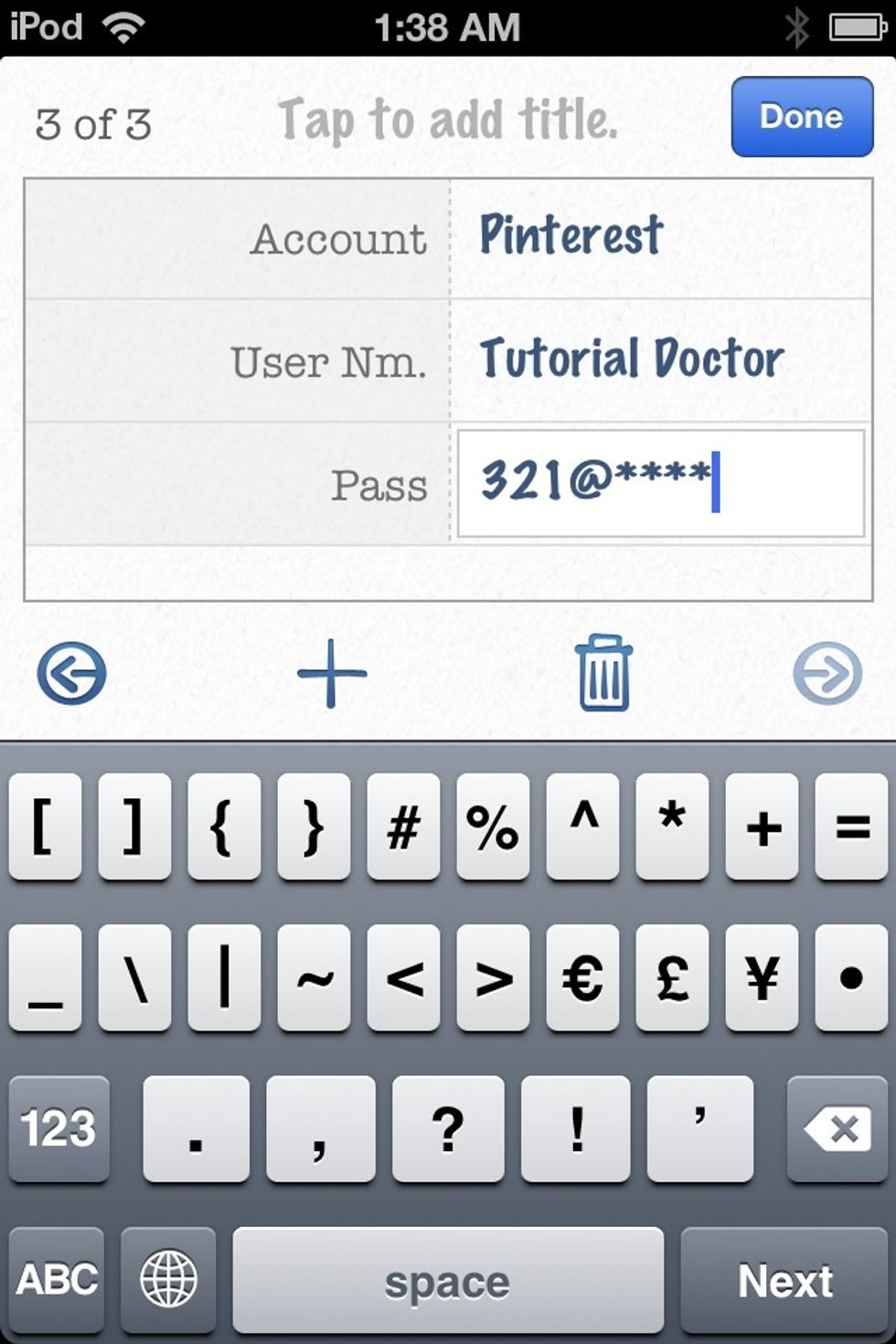 Now do your PINTEREST account. Tap DONE.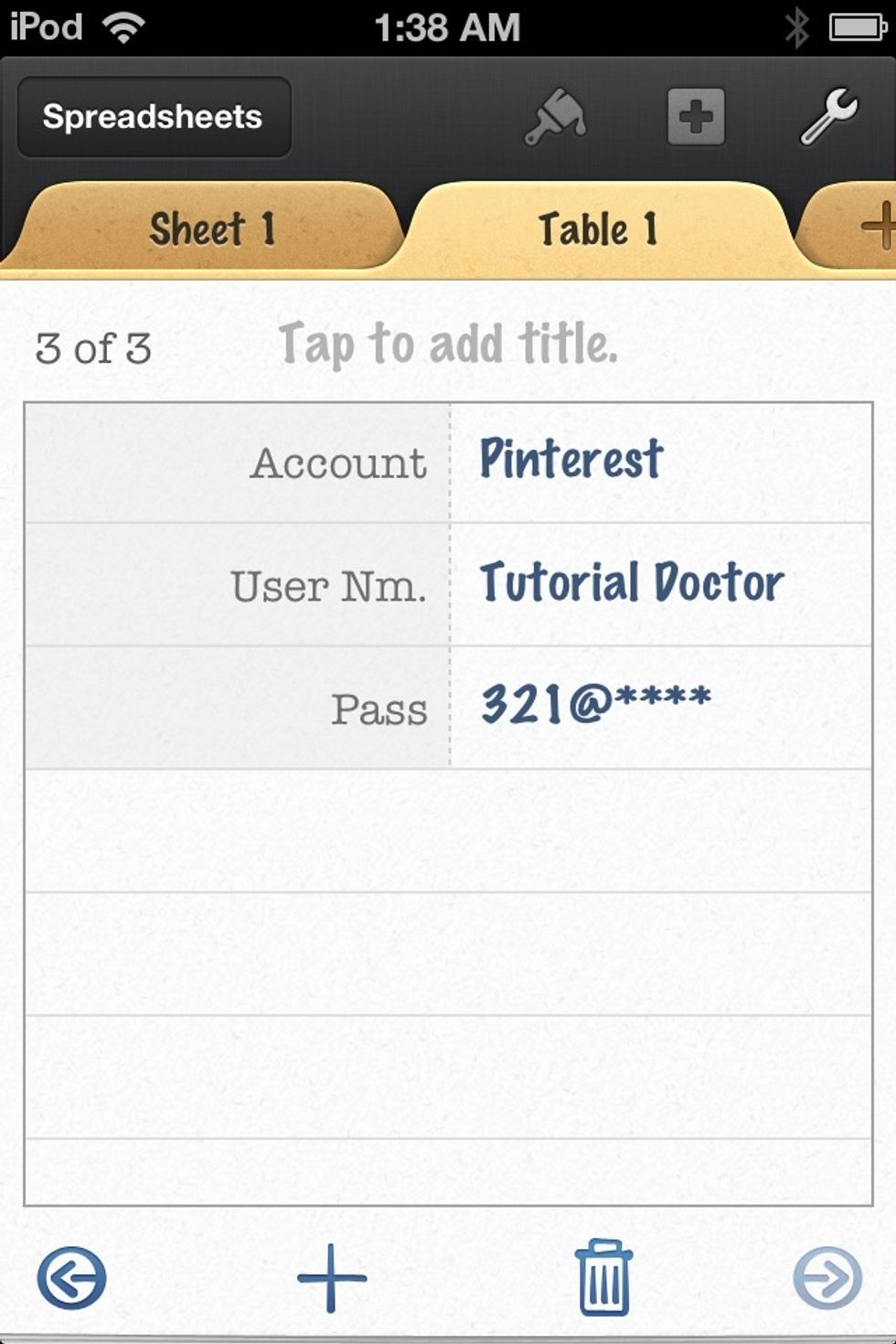 I don't have a Pinterest account, but there it is.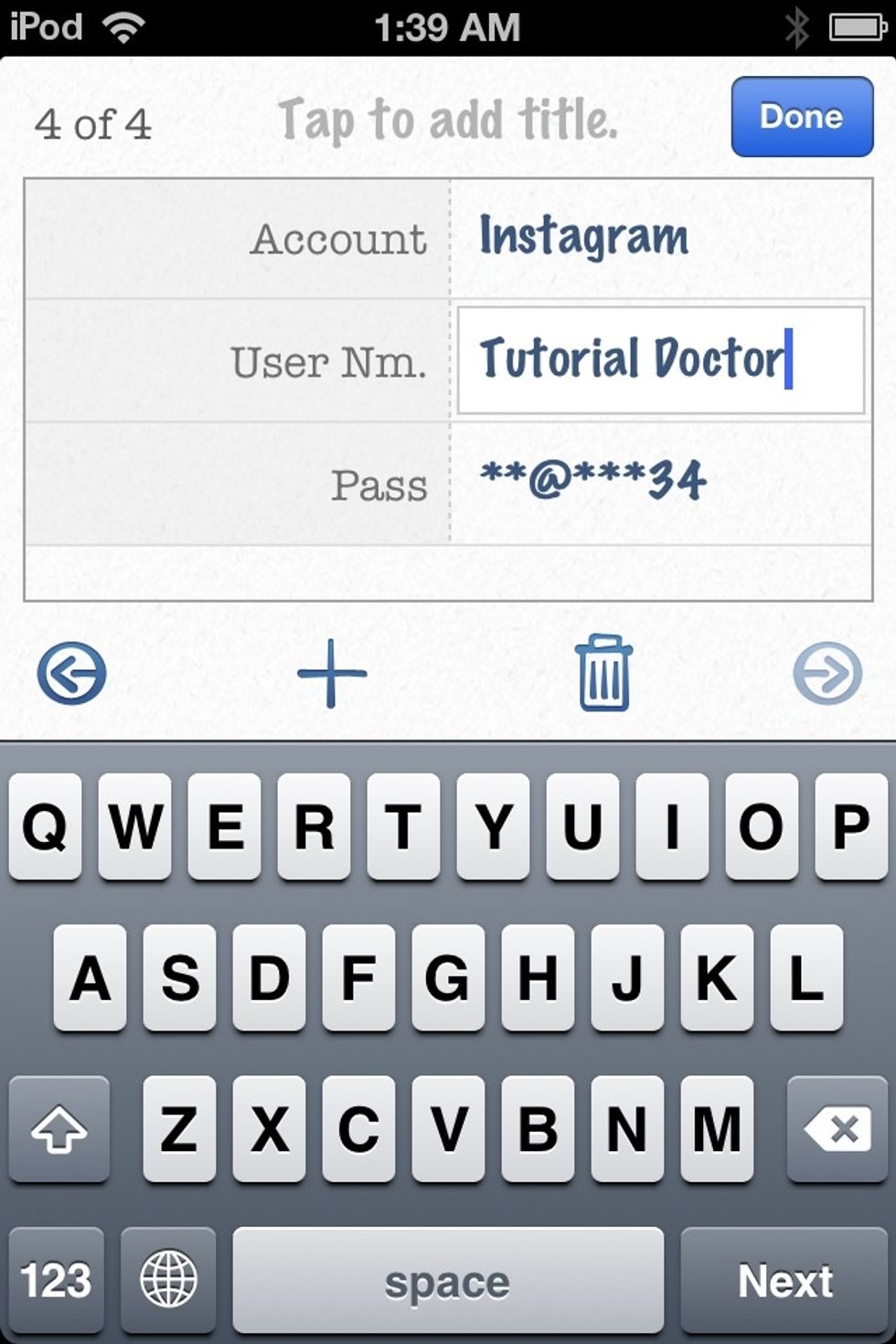 You can do your INSTAGRAM also. Now, go back to the SHEET 1 tab.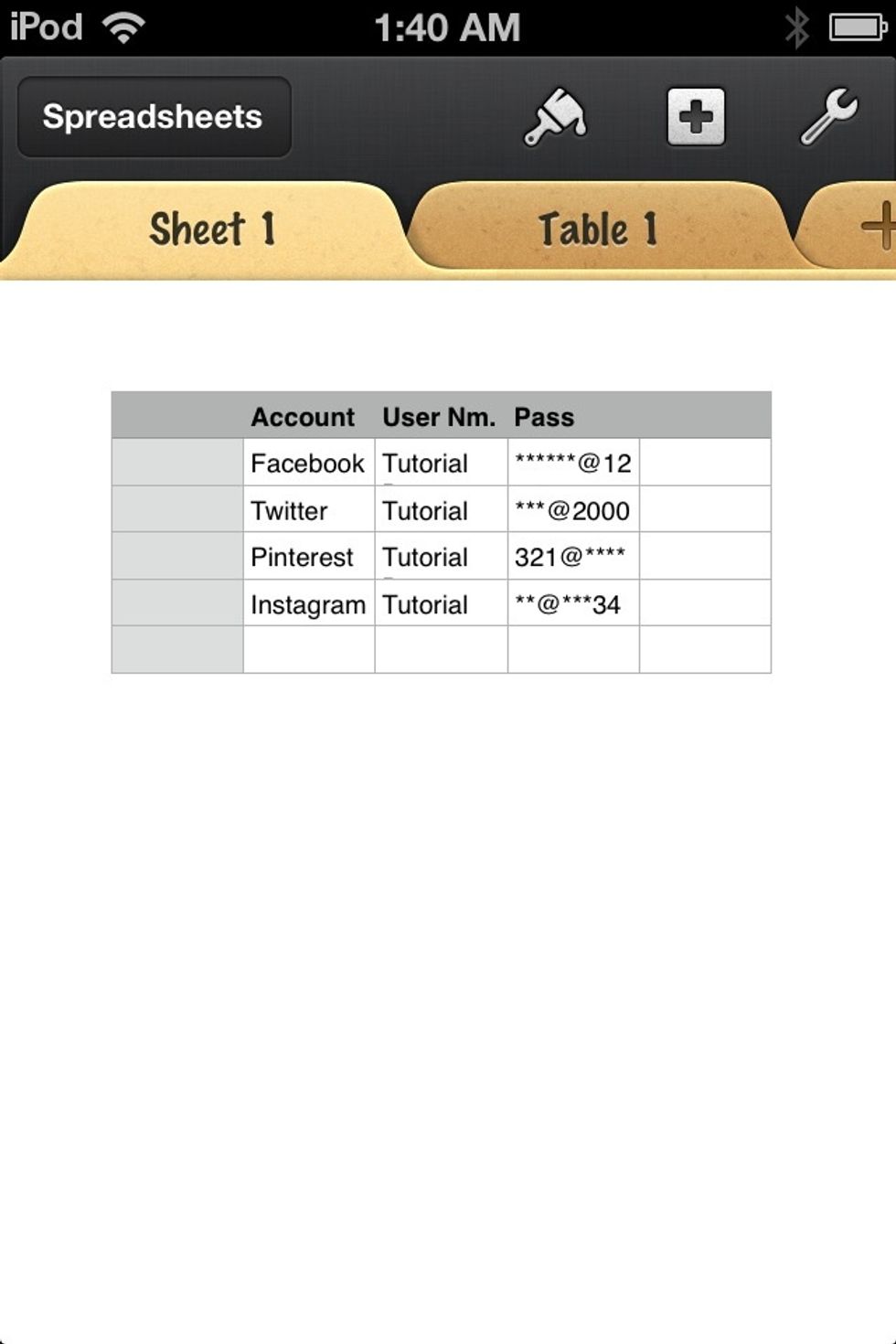 SEE? TOO EASY!
There is a video tutorial on my site on how to do this on the: TABLETS>IPAD>APPS>IWORK>NUMBERS> page.