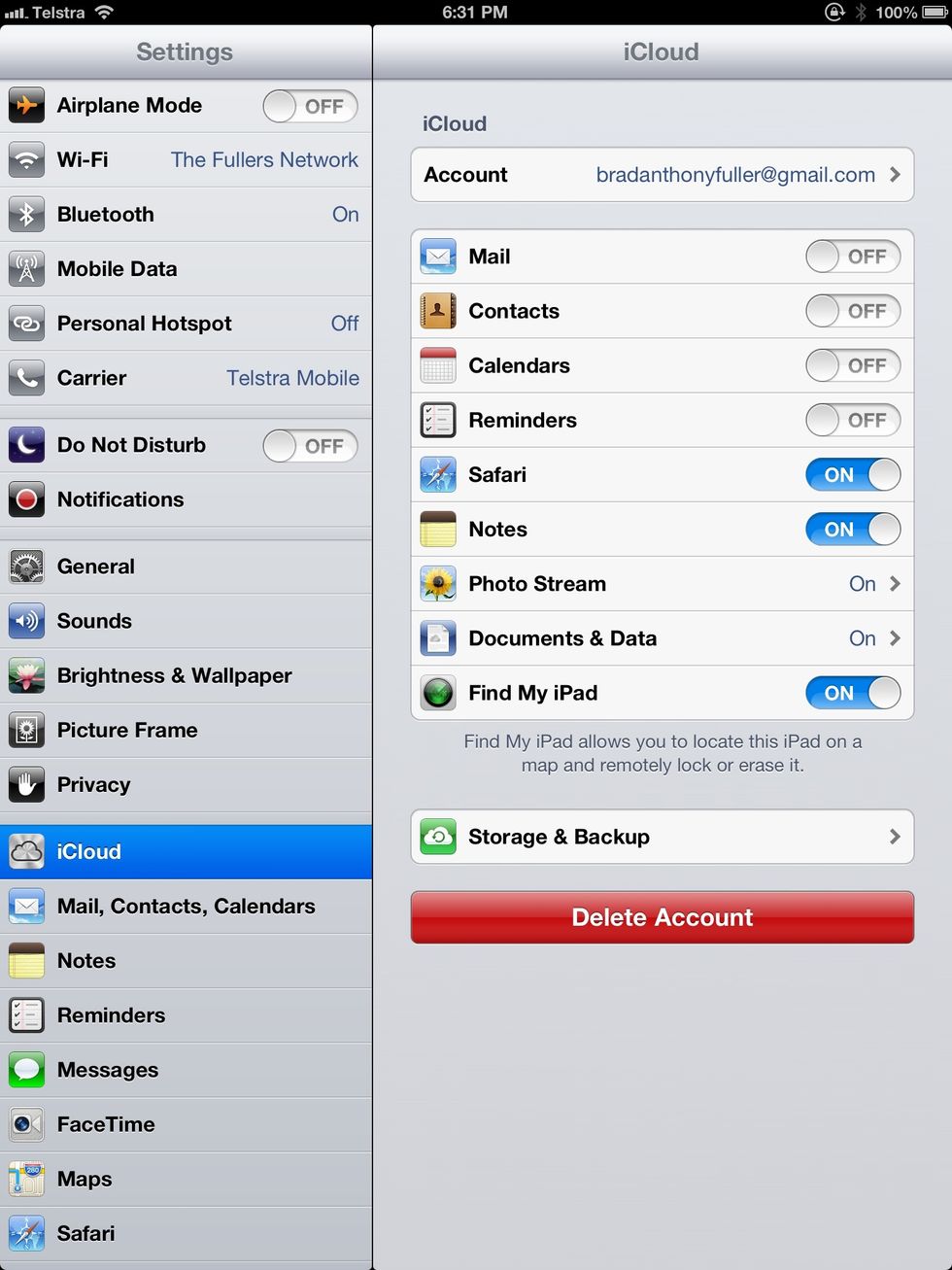 In the Settings App, Tap - iCloud - Storage and Backup.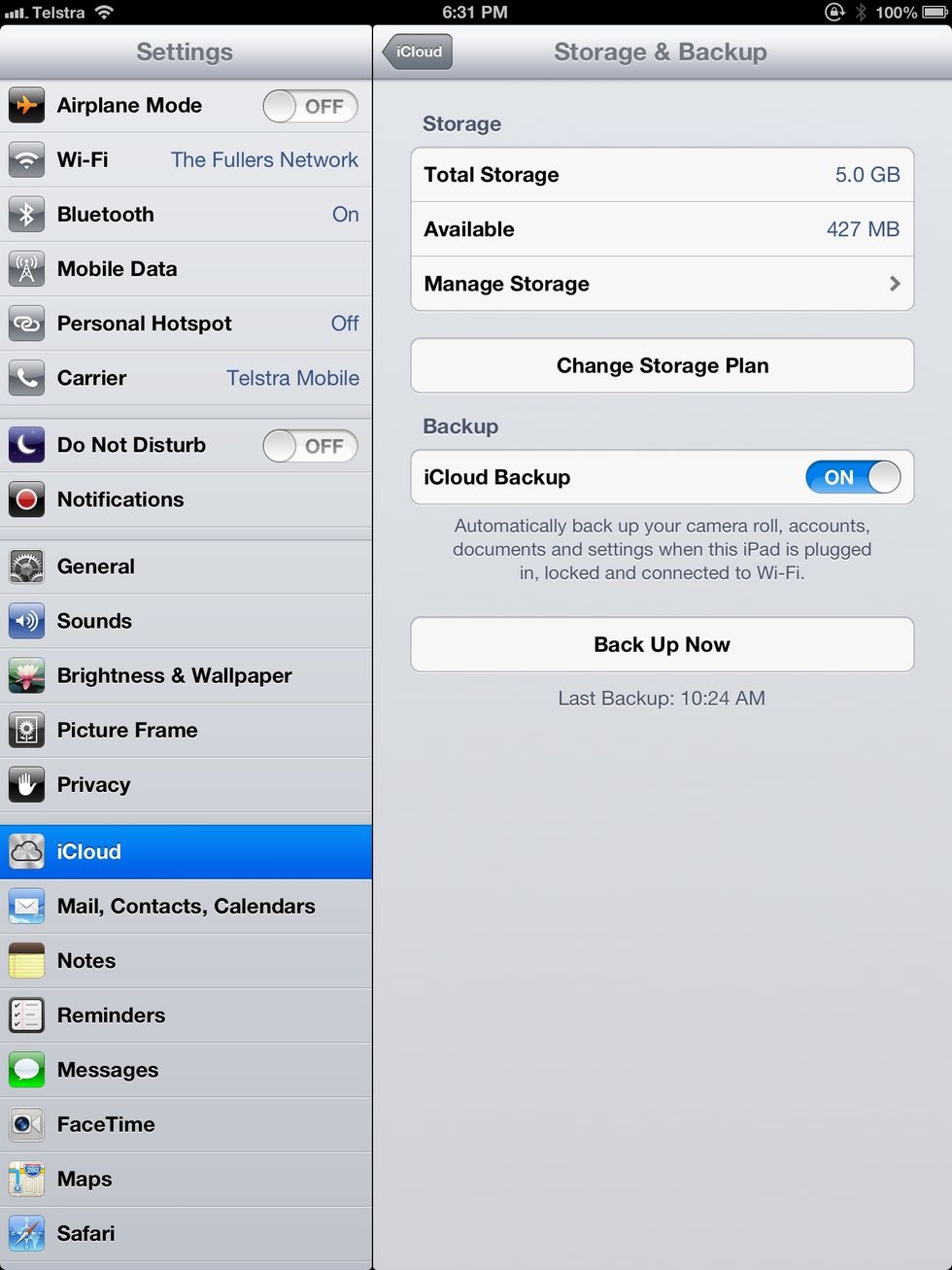 Tap - Manage Storage.
Tap the device you wish to manage.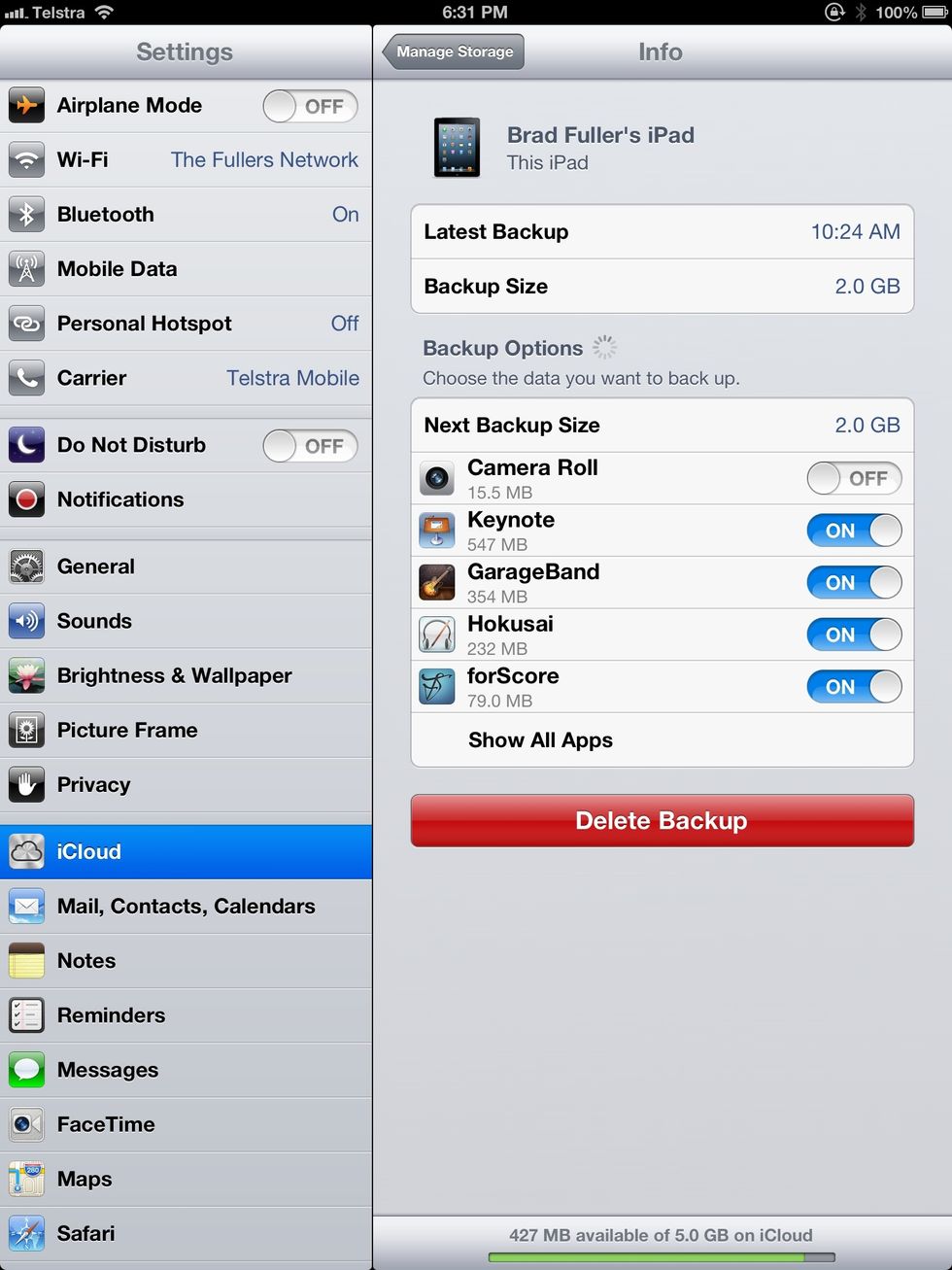 Your backup options for that device are revealed in order of space hoggedness. Use photostream to backup your photos (it's part of your free allowance - so turn off camera roll if space is an issue).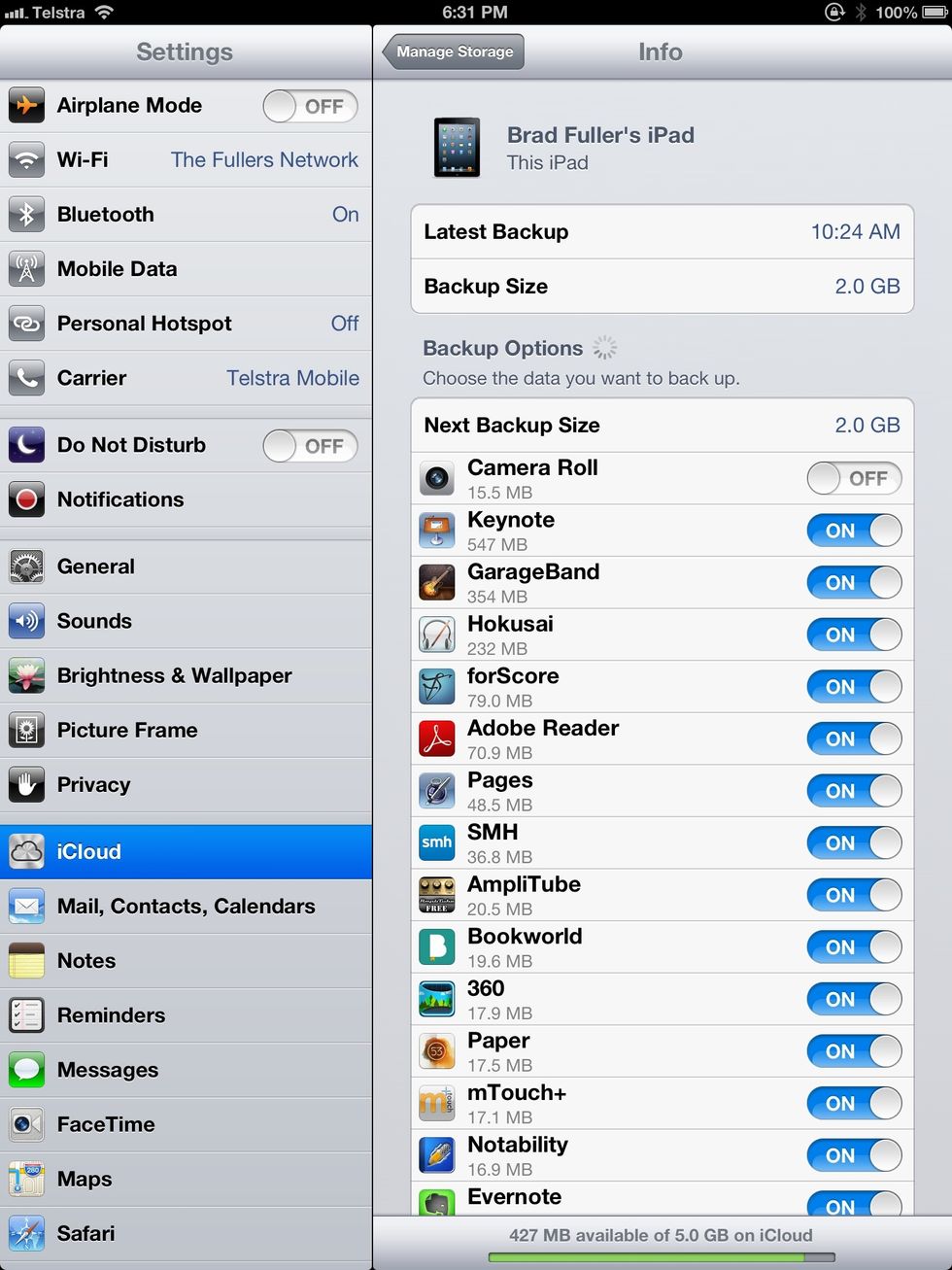 Tap - Show all Apps - to reveal all backup data. Note - this is just the data you've created using the apps. The actual apps are stored for you for free in the App Store.
And that's iCloud backups for iOS.
The creator of this guide has not included tools