Makeup-Draw a Famous Person (Katy Perry)
2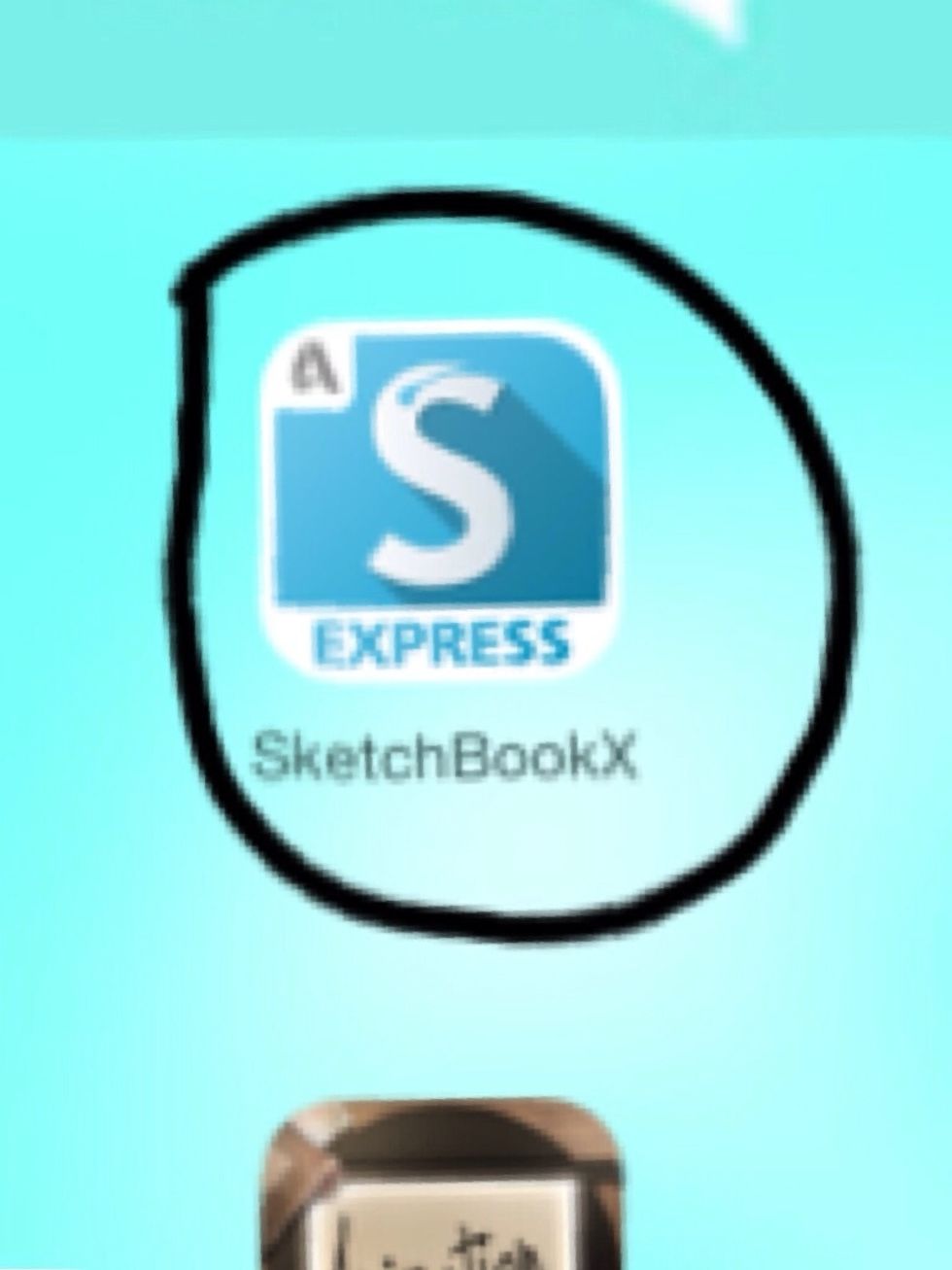 Sketchbook ( this is the app I used, it's updated ; if you download it now it's will probably look like this) and it's the free version ( there's no deals or all that )
If you don't know how to us sketchbook ( the app) then be free to request me and I will make a guide about it c: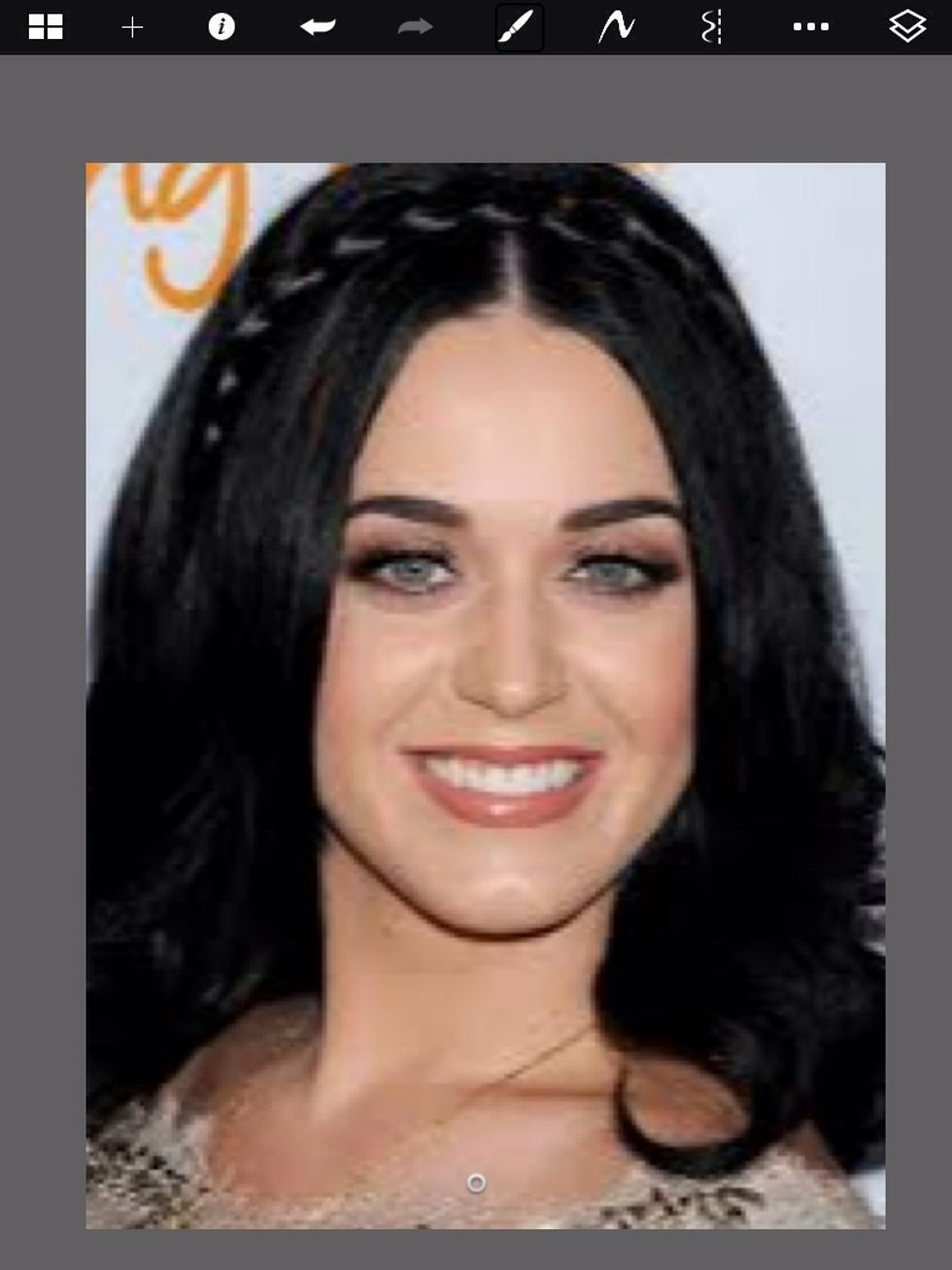 So our famous person is ... Katy perry!, make sure the person doesn't have no makeup ( eyeshadow and lipstick can be there).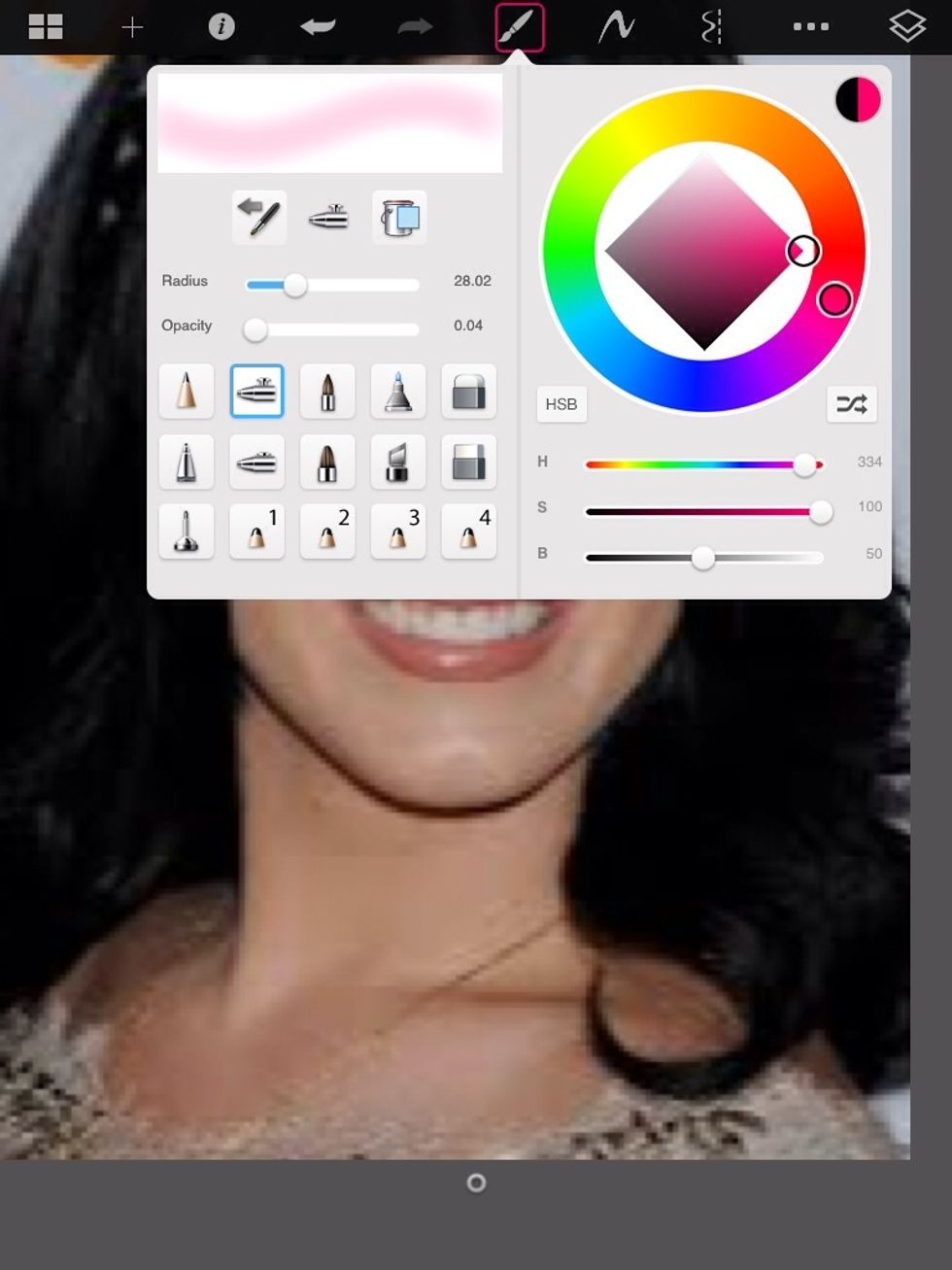 Now we will start with the blush use the brush demonstrated there and make sure capacity is on 0.04 and radius is on 23.02, I am using light pink blush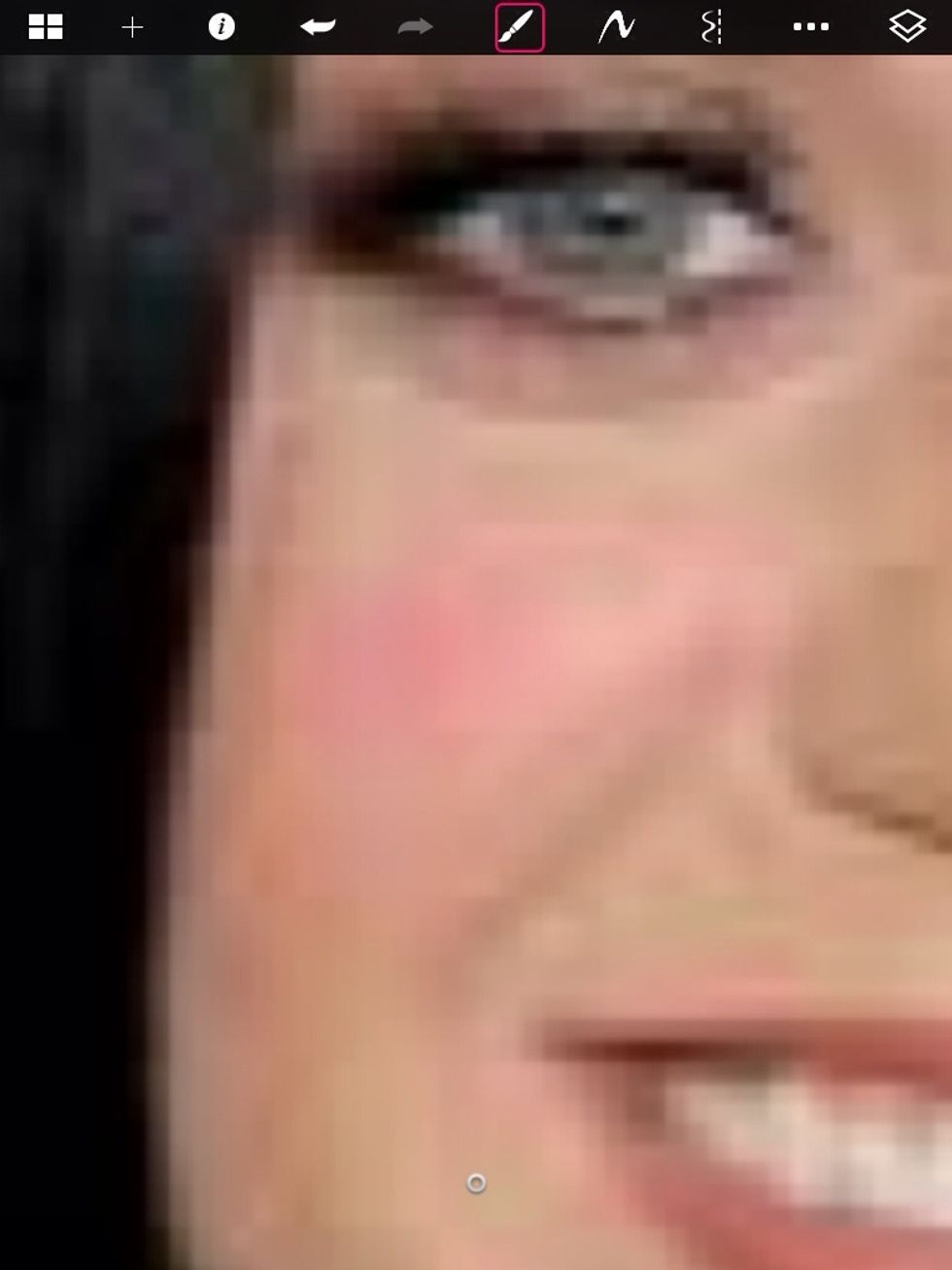 Zoom to the left cheek, and apply brush gently on the cheek make sure it's lightly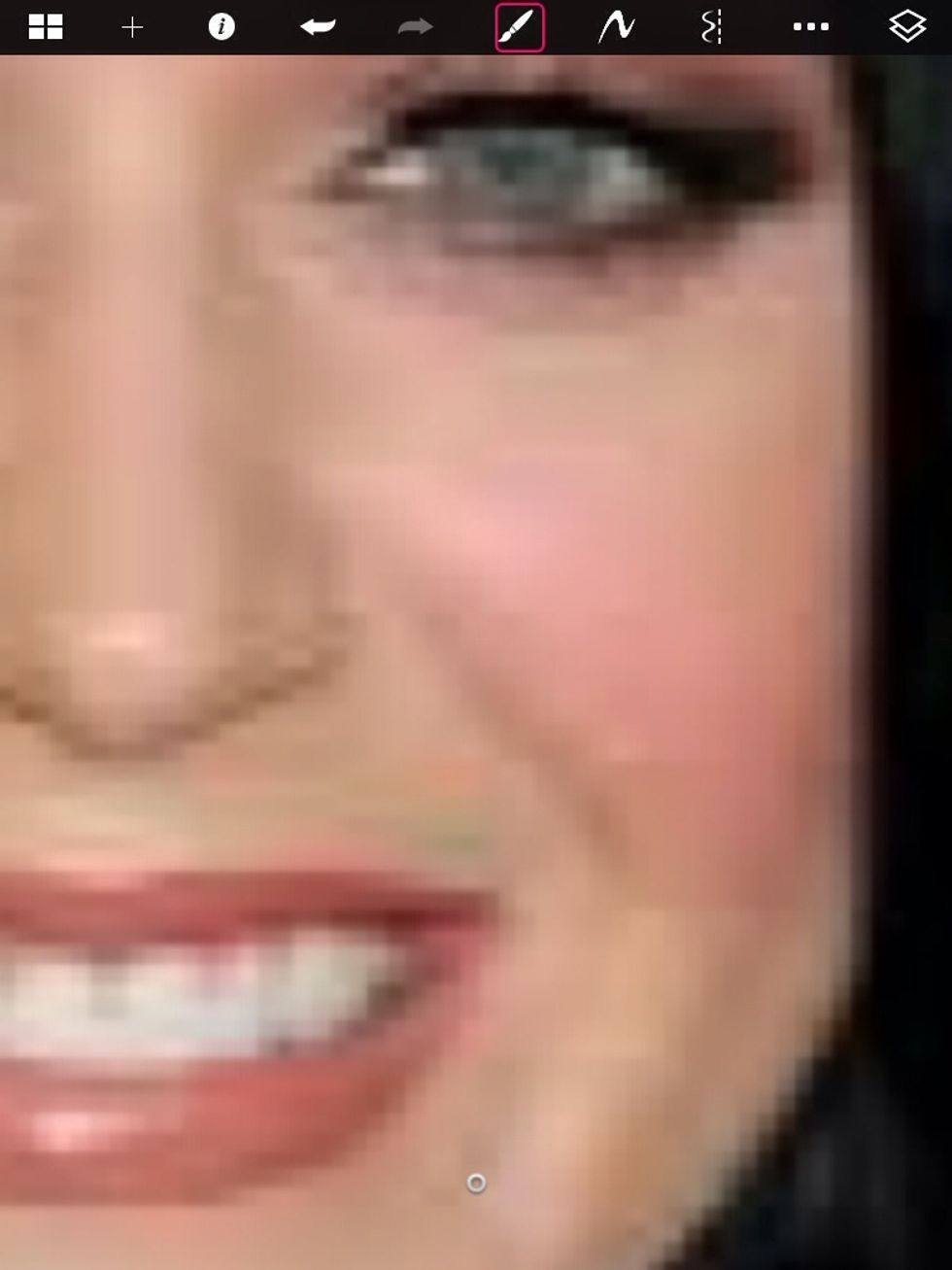 Then you zoom to the right cheek and do the same .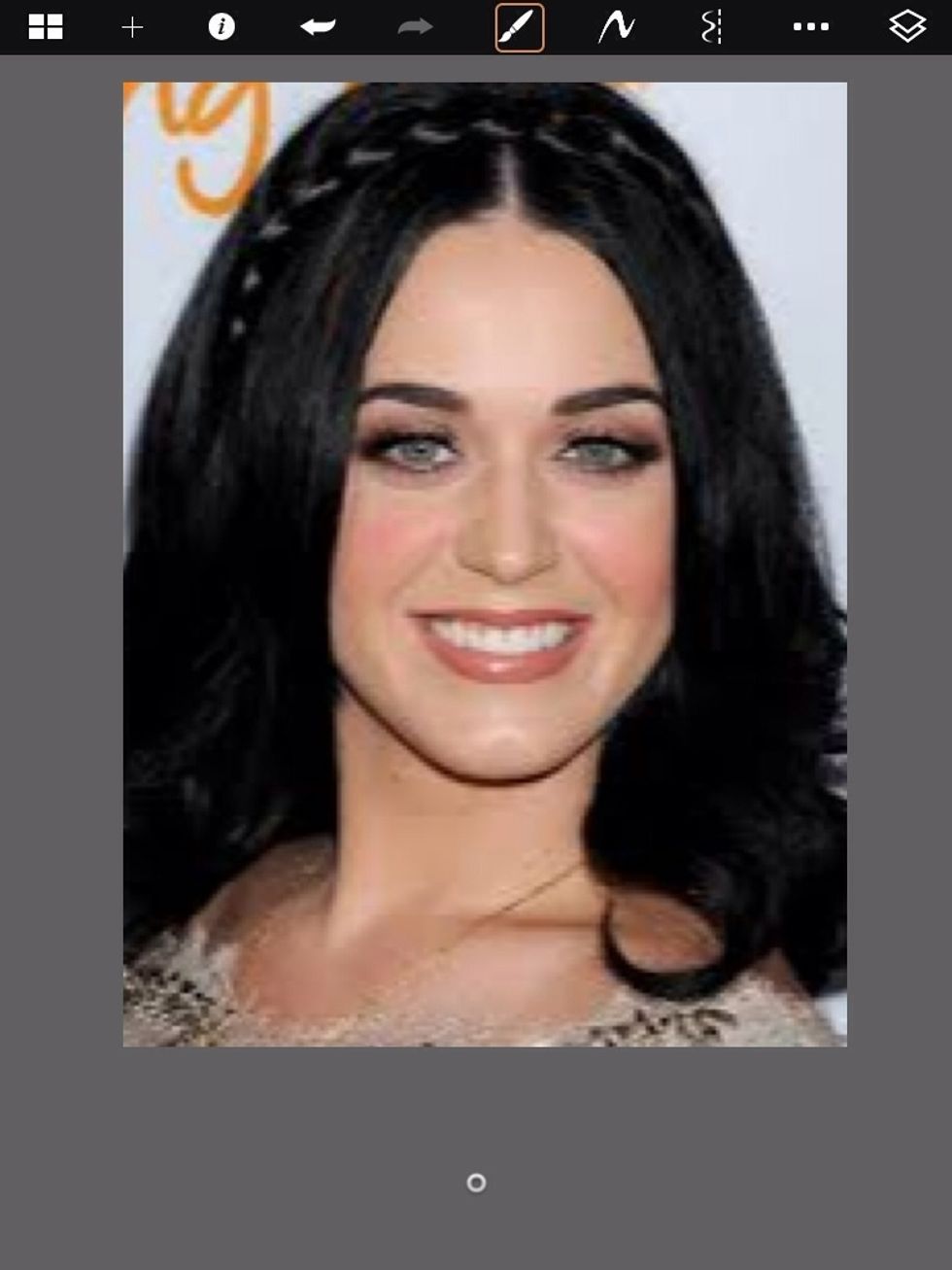 Zoom back out and it should be similar to this.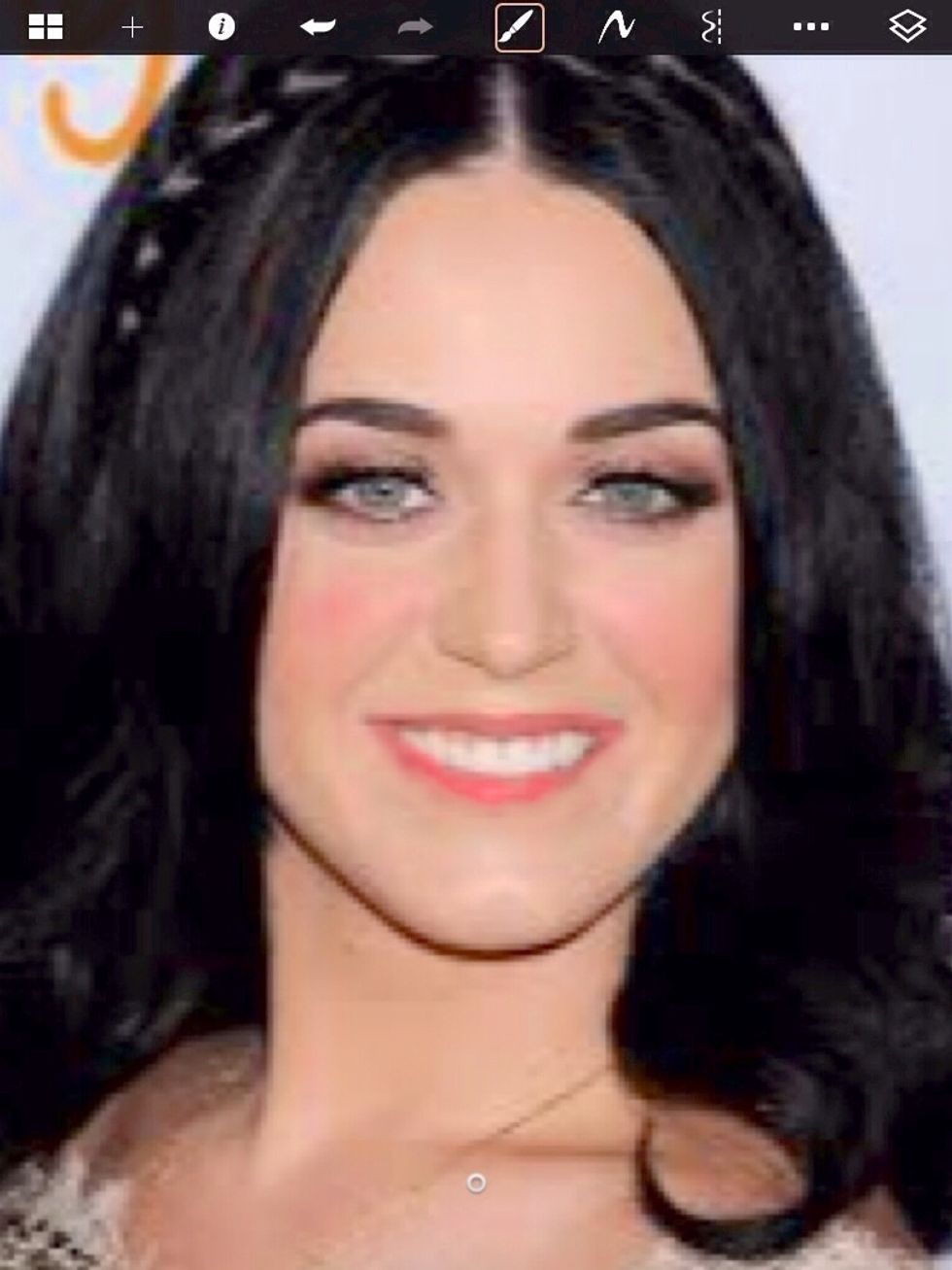 If u didn't notice I changed the lip color and made the picture a little lighter, you use the same brush for lips but make the radius smaller. Apply gently .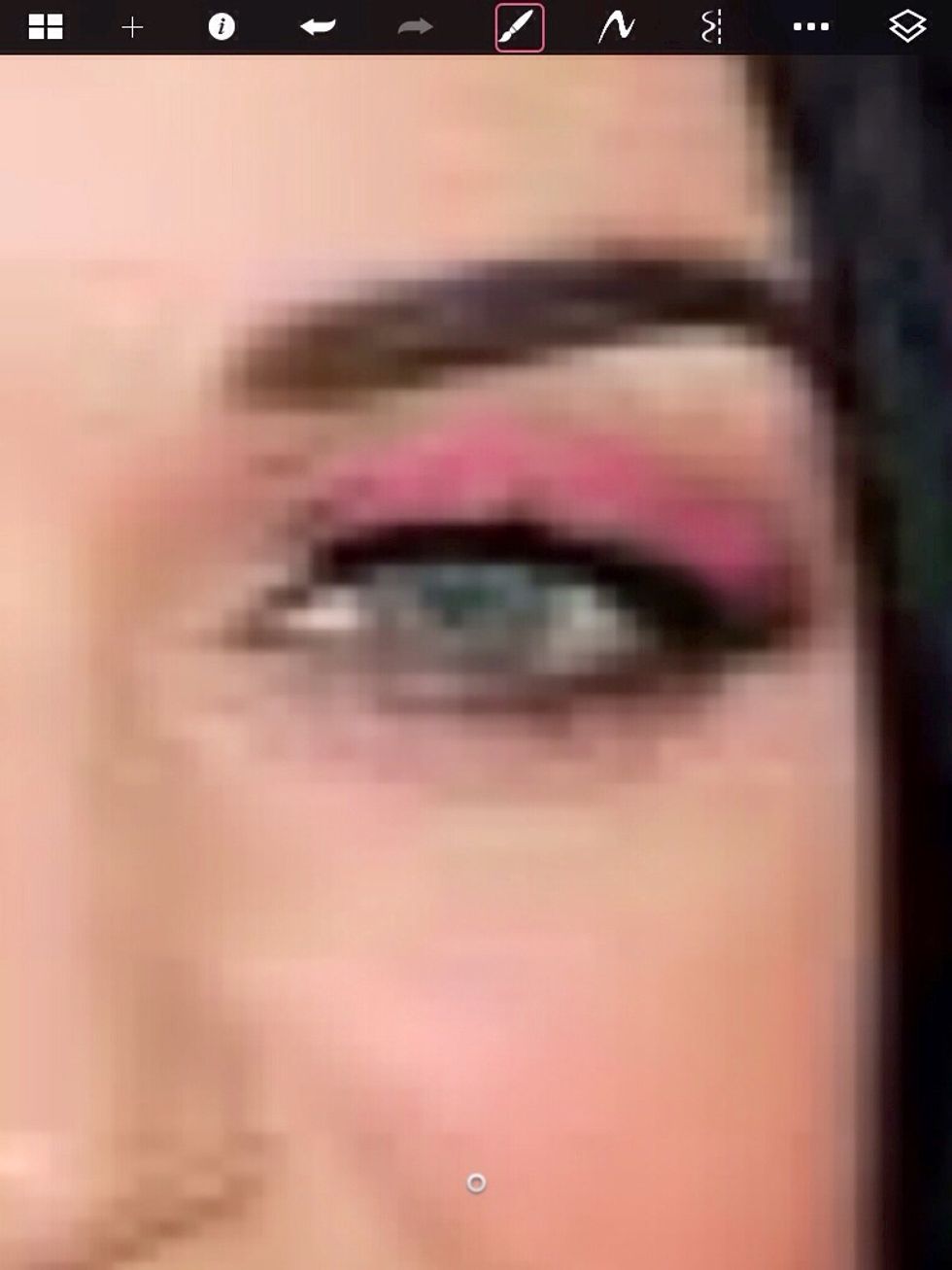 One of my favorite time for eyeshadow is basically the same brush , then you use a thin radius and opacity should be full. And use color black to underline under the eyes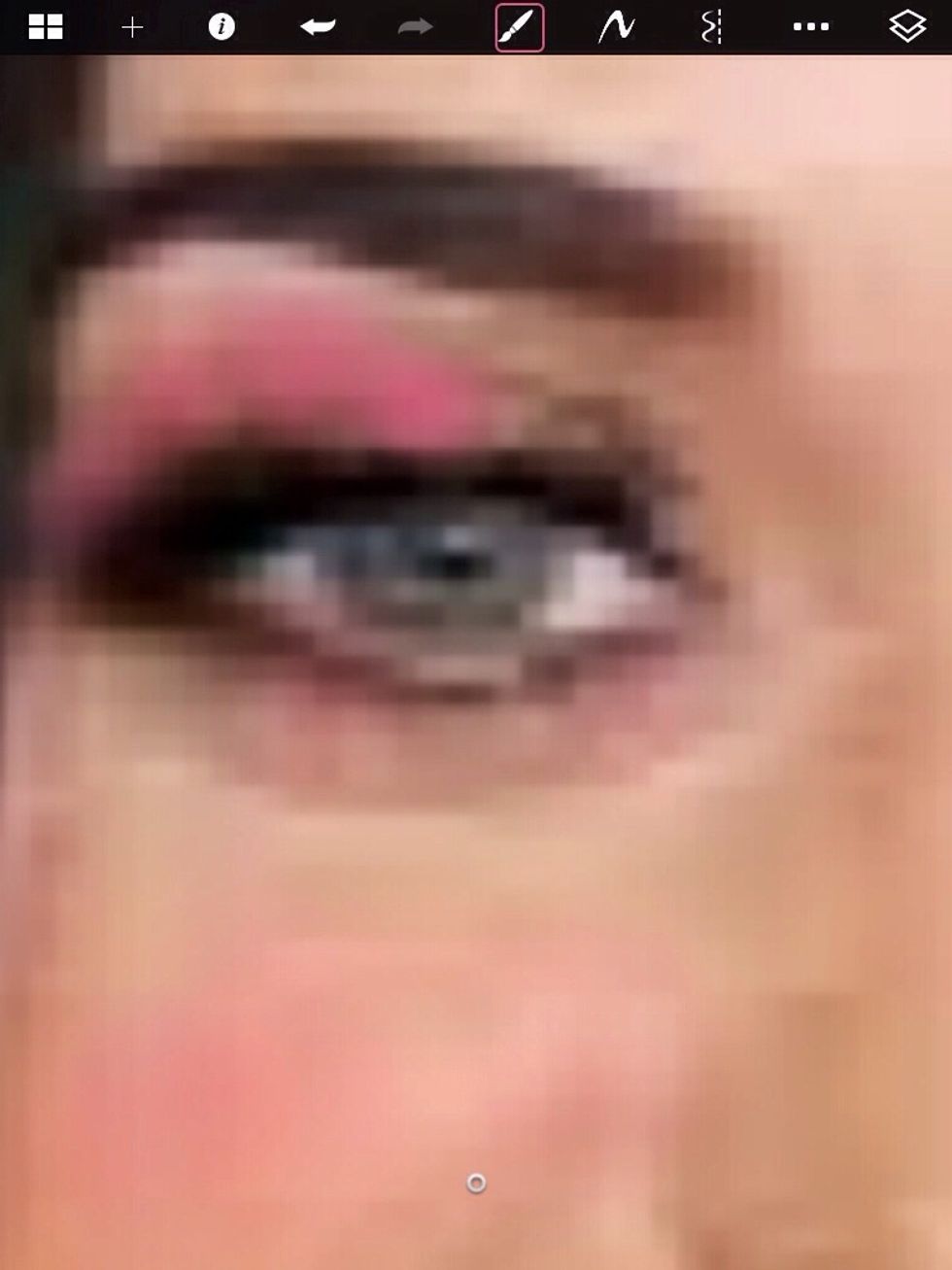 Do the same that you did on the right eye to the left eye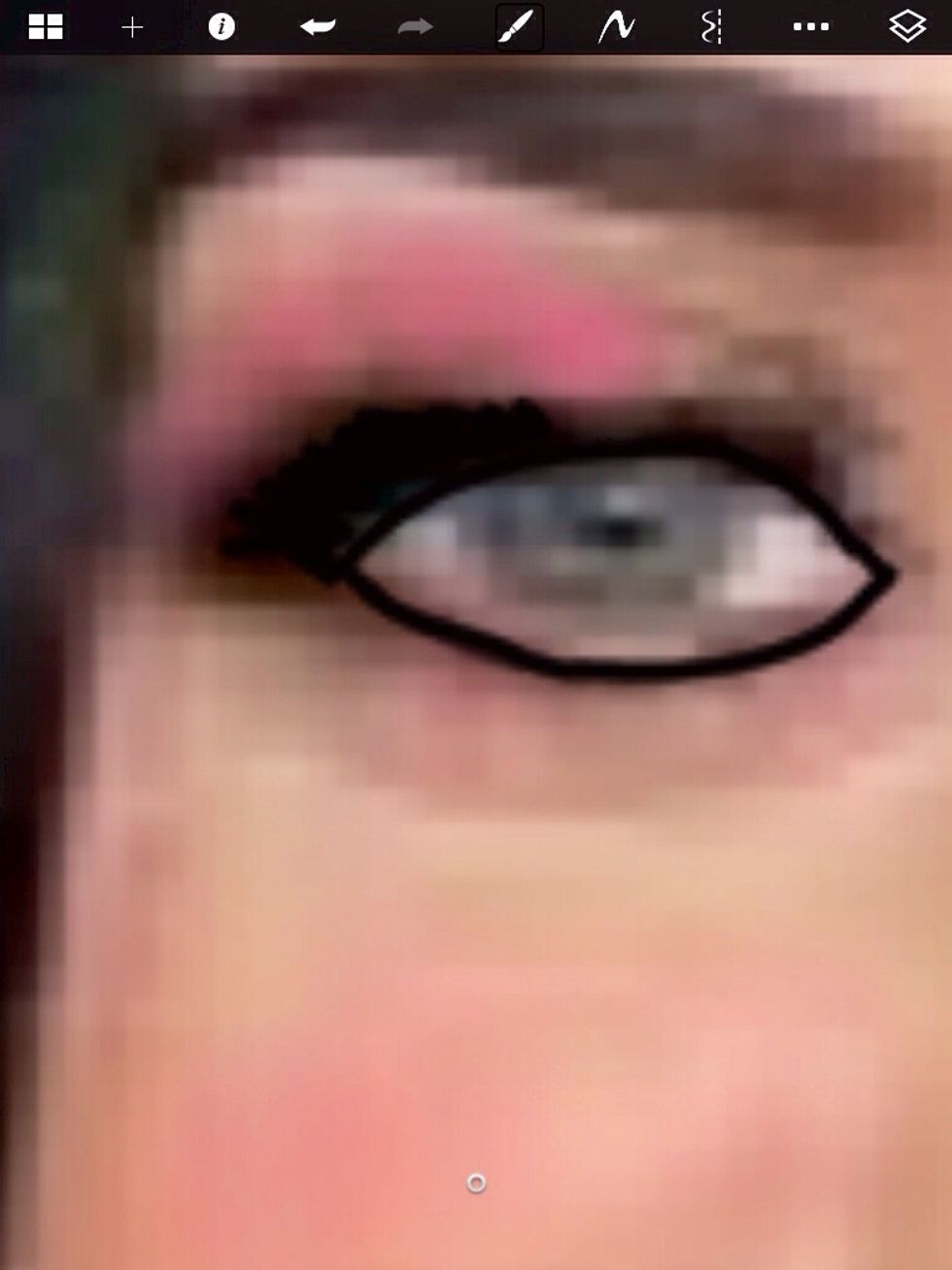 This is a picture of what you should when you underline the eyes.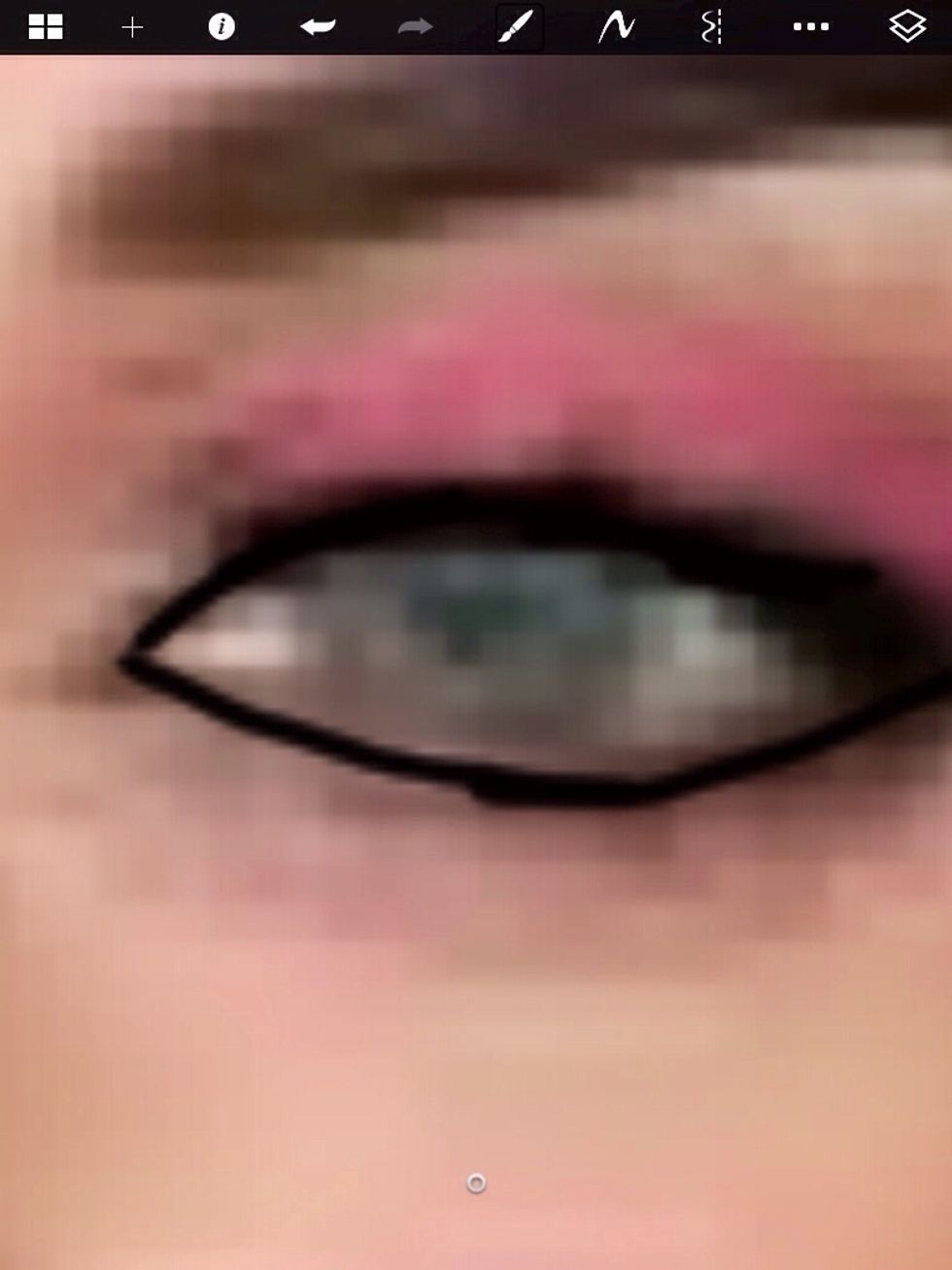 This is the same thing but it's the right eye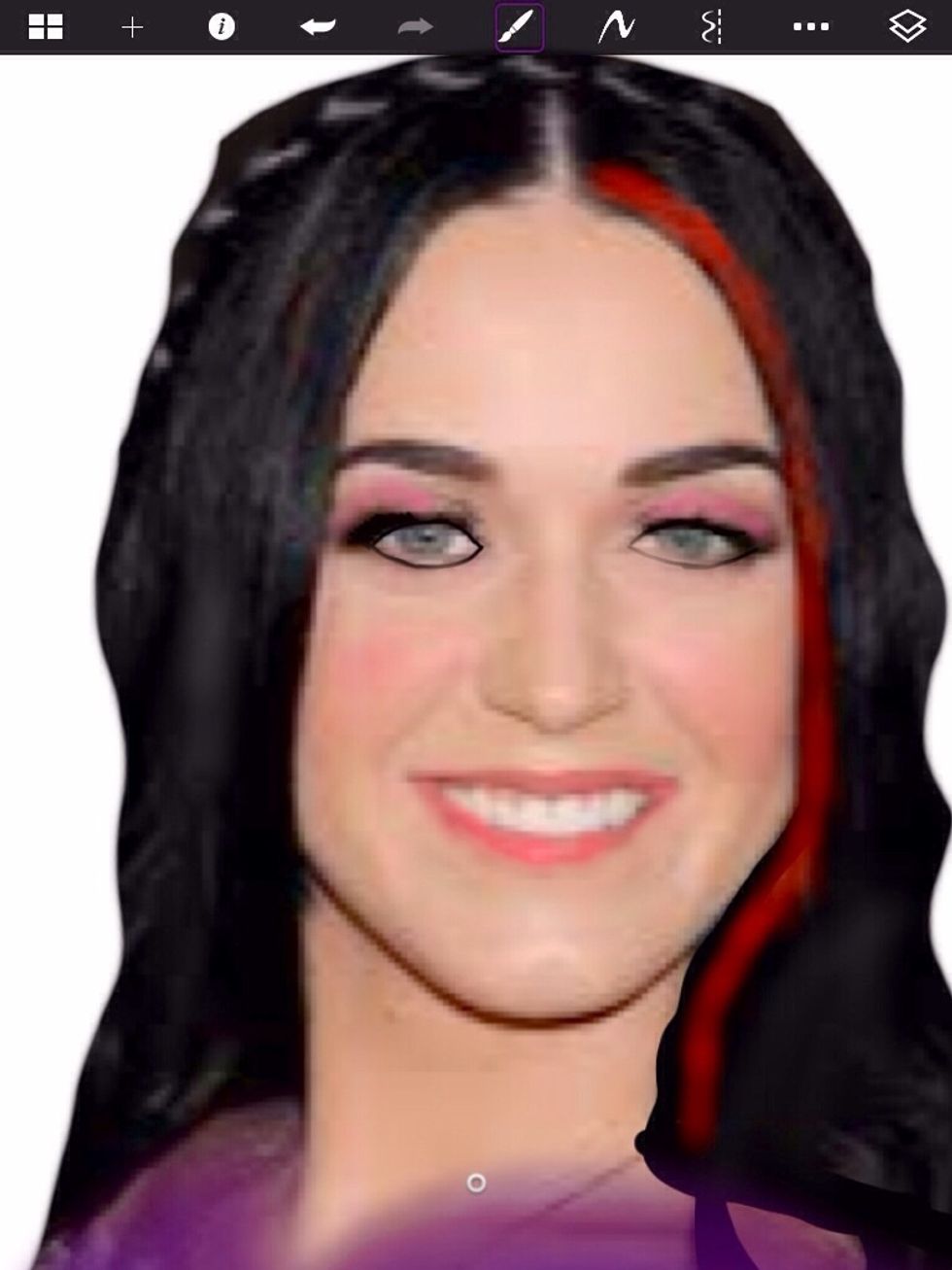 Now I erased the sides of the hair curly and added a red streak as you can see on the right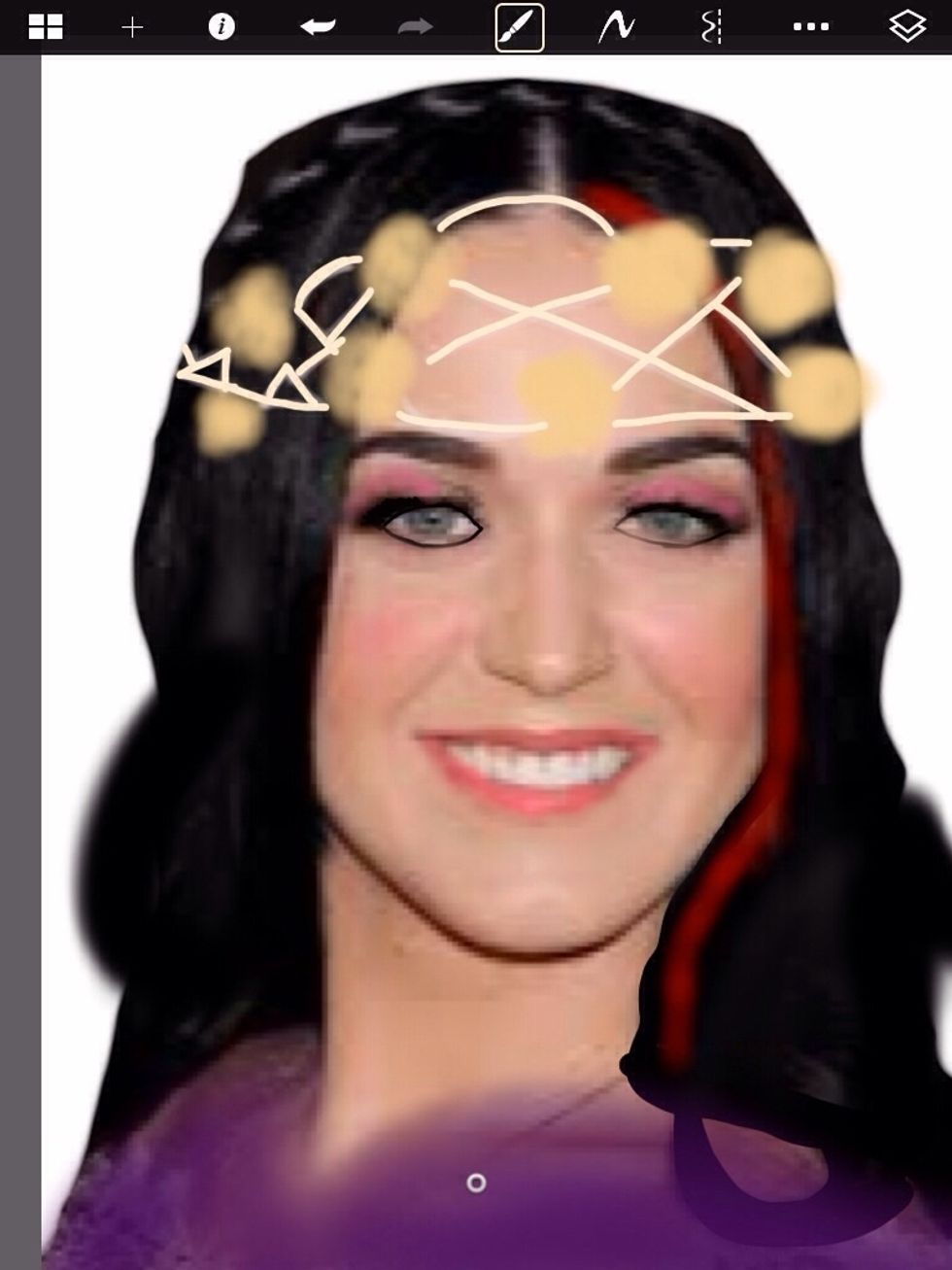 Then I added a flower headband I know it's not that great but I did try
iPad
Sketchbook (free version)