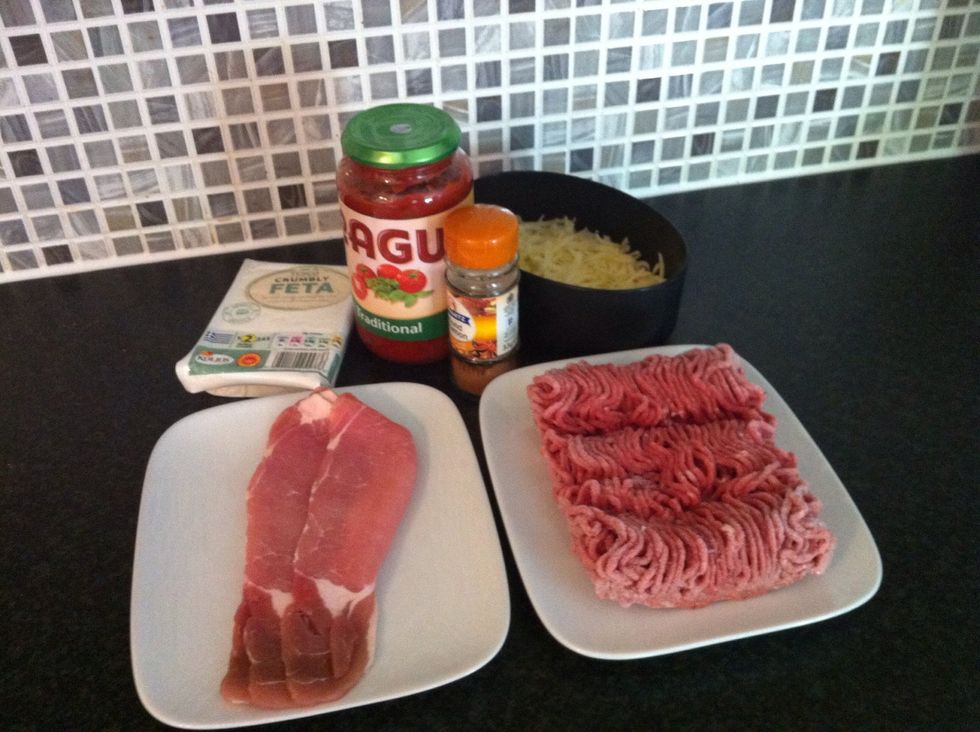 Ingredients for the filling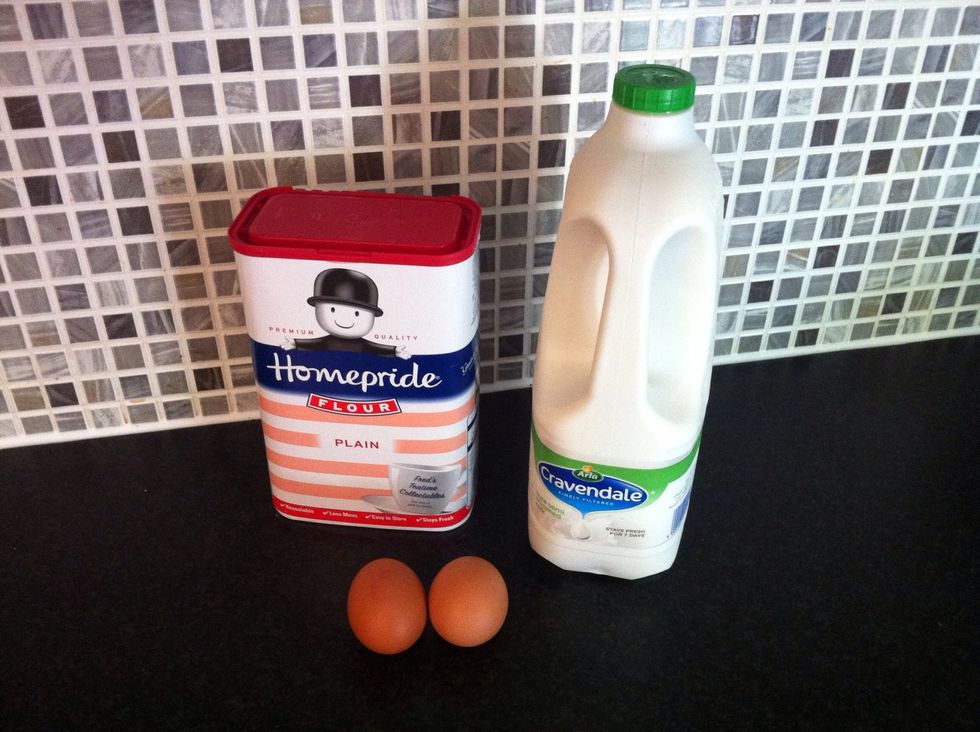 Ingredients for the pancakes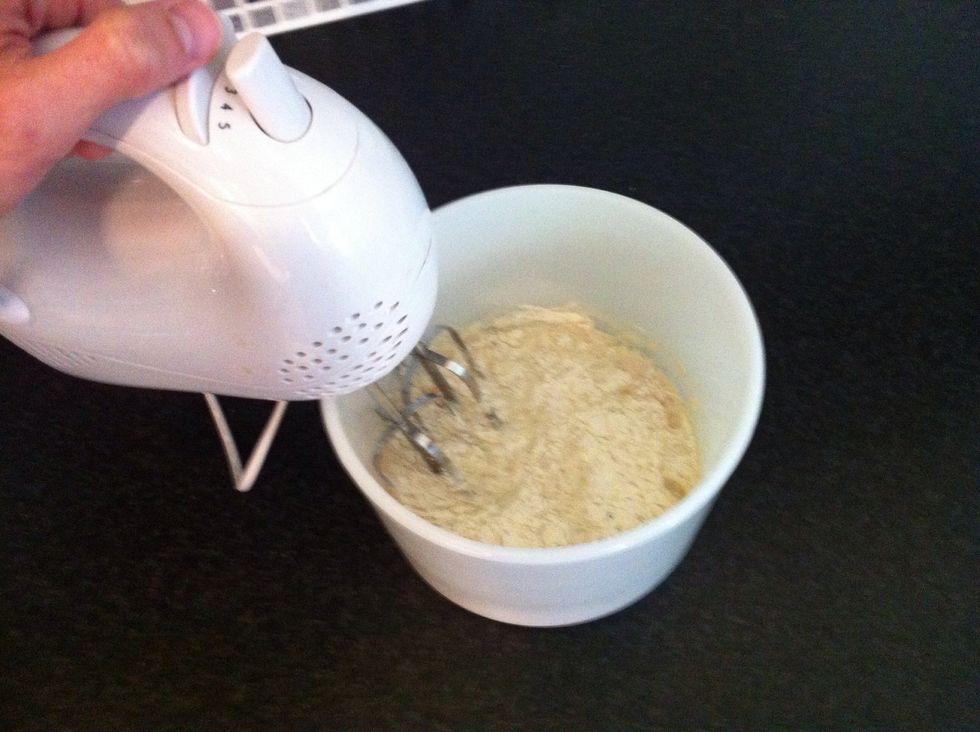 Mix all the pancake ingredients together to form a smooth mixture.
Pour a ladle of mixture into a hot frying pan, tossing the pancake to cook both sides.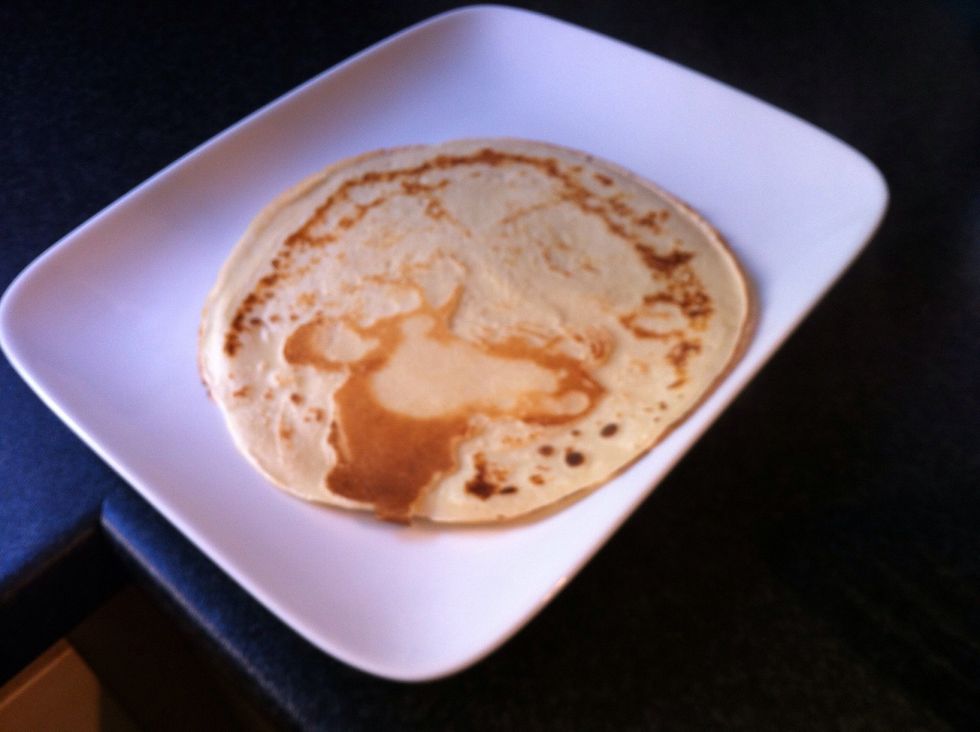 When the pancake is cooked, keep to one side on a plate.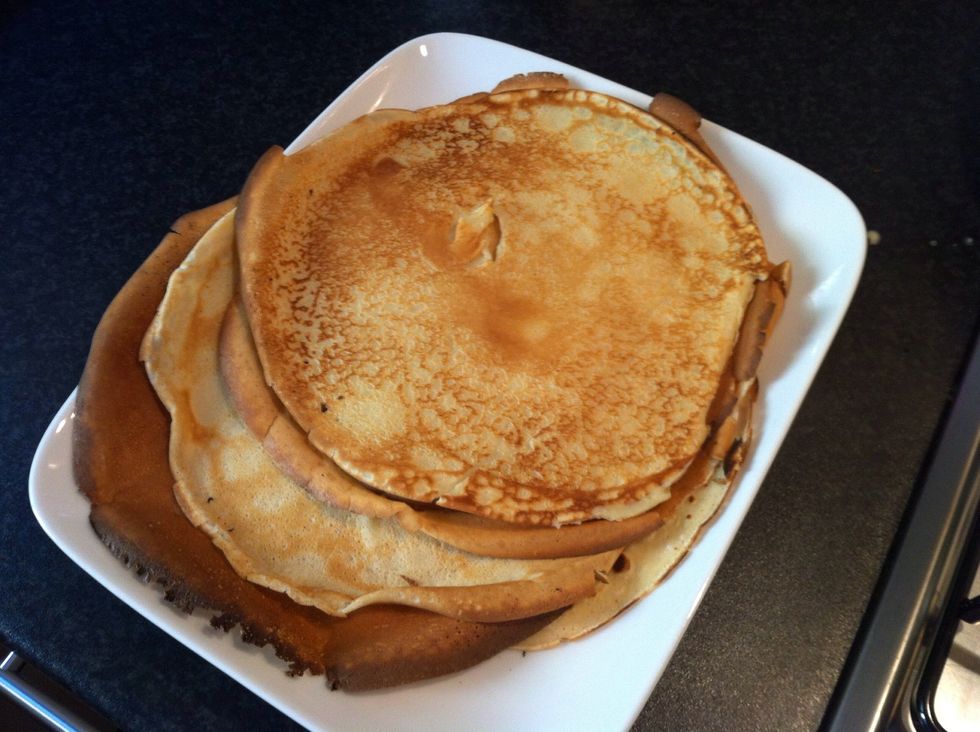 Repeat until all the mixture has been used. This usually makes around 6 pancakes.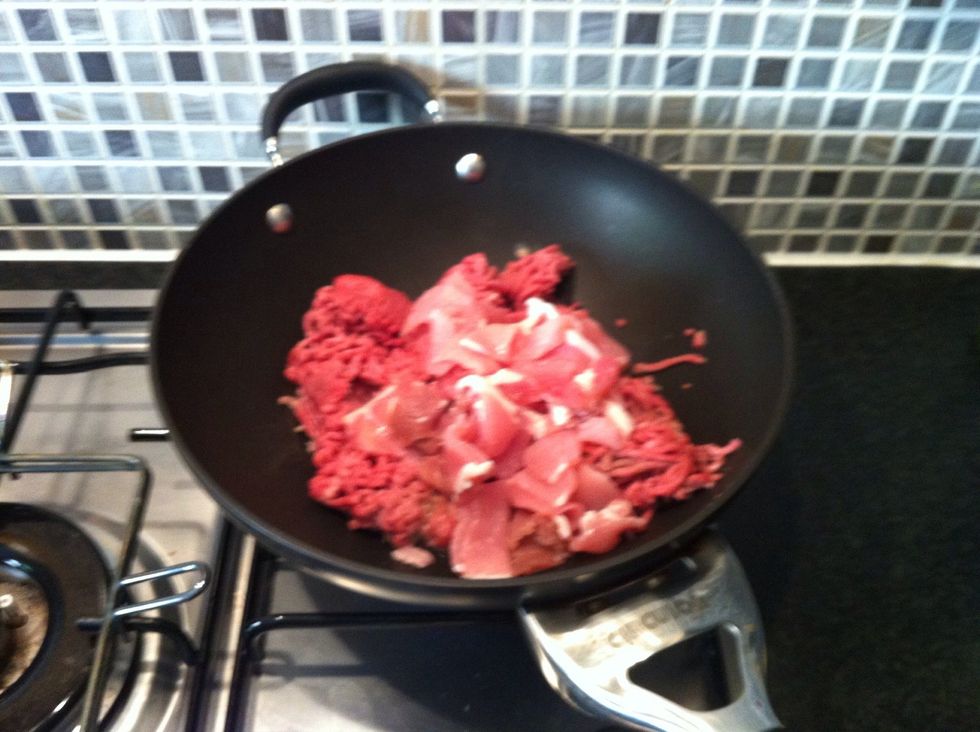 Cut the bacon into small pieces and place it in a wok or similar pan along with the lamb.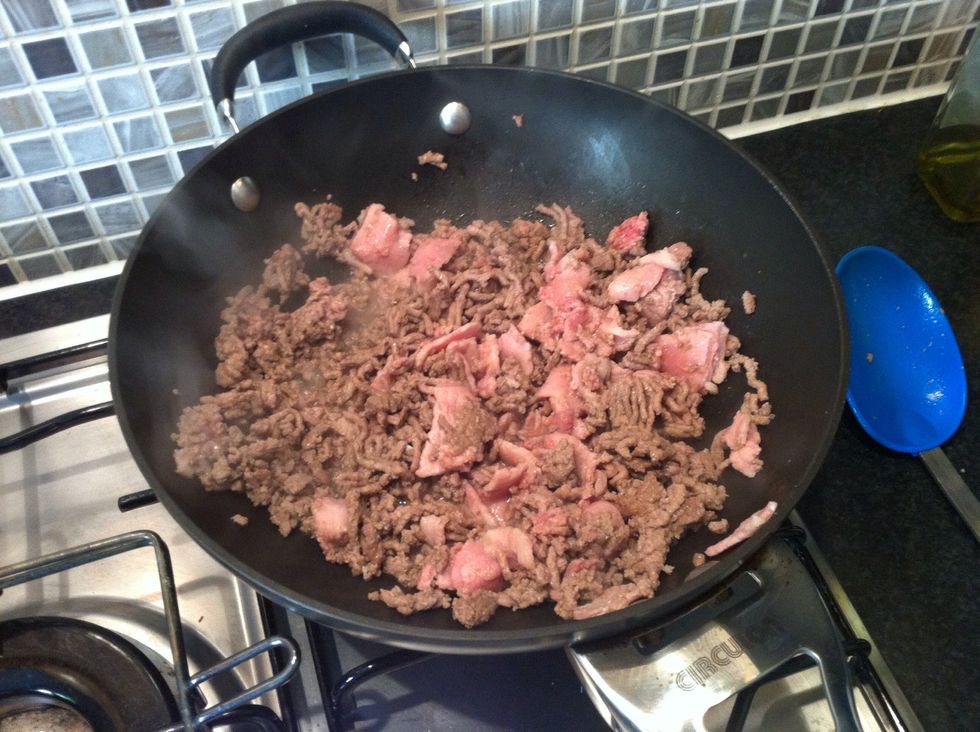 Cook on the hob until the lamb has browned.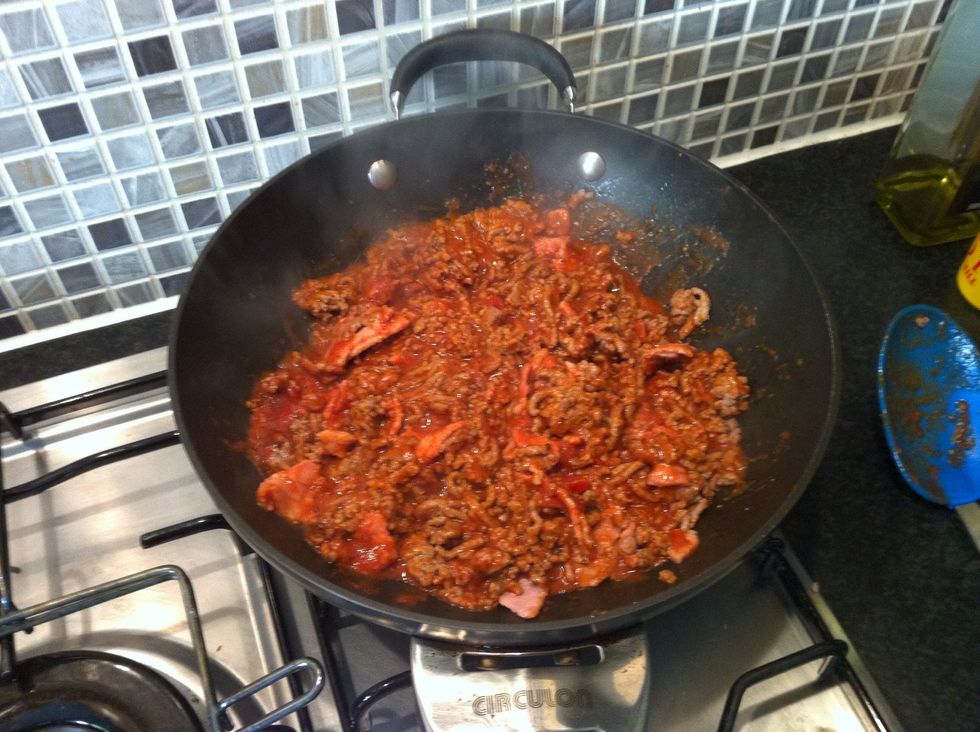 Add the cinnamon powder and 3/4 jar of ragu. Simmer for around 5 minutes.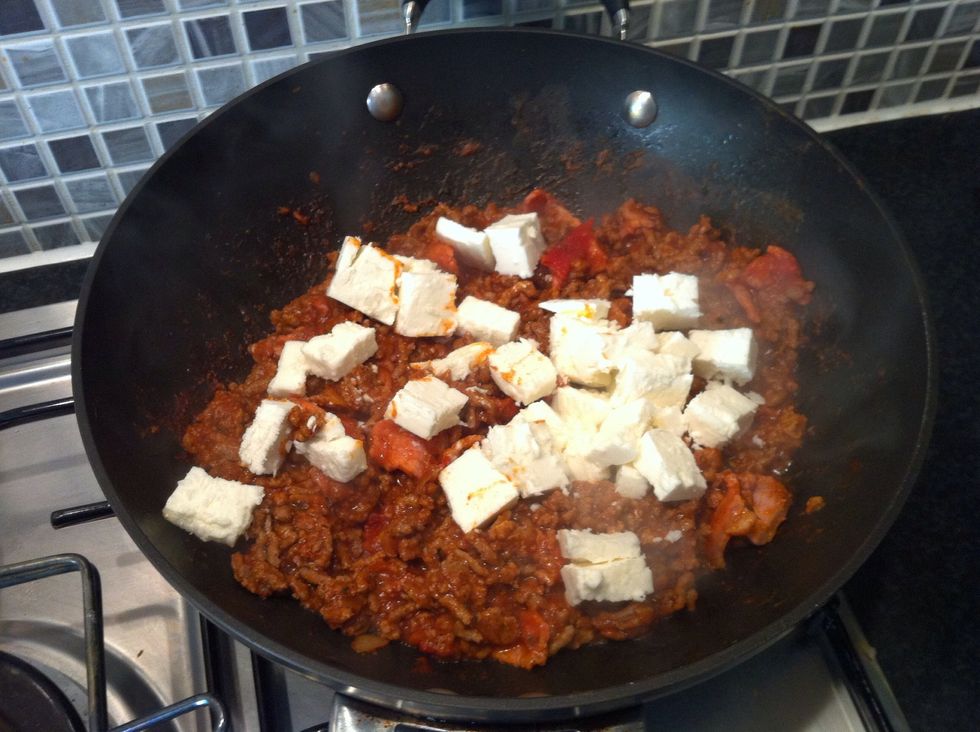 Add 3/4 of the feta cheese.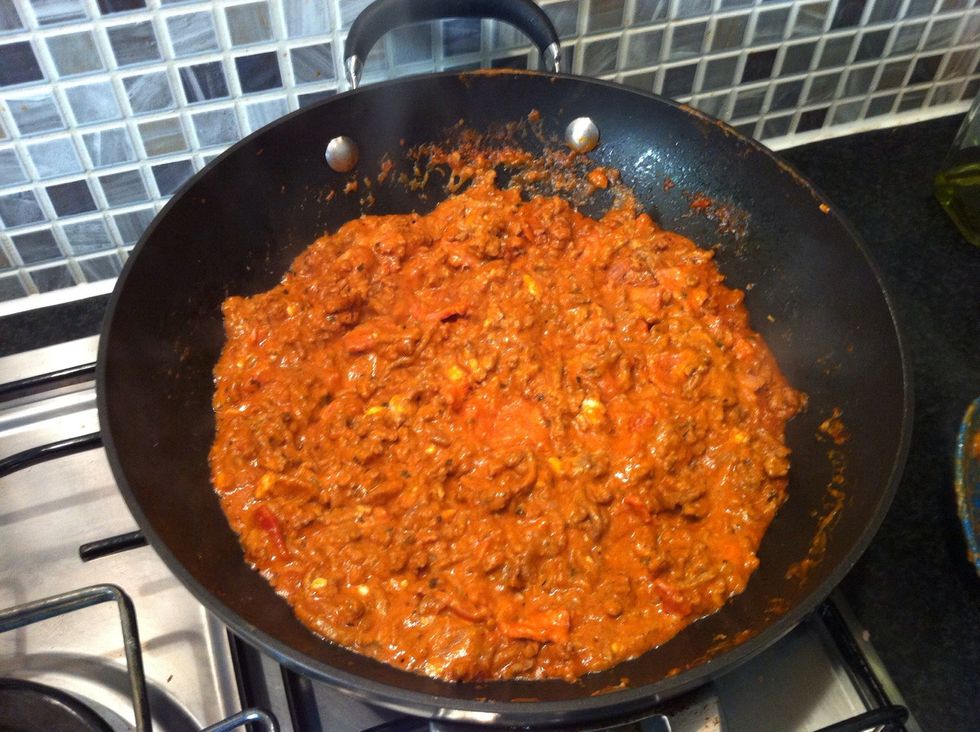 Simmer for another 5 mins until the cheese has melted.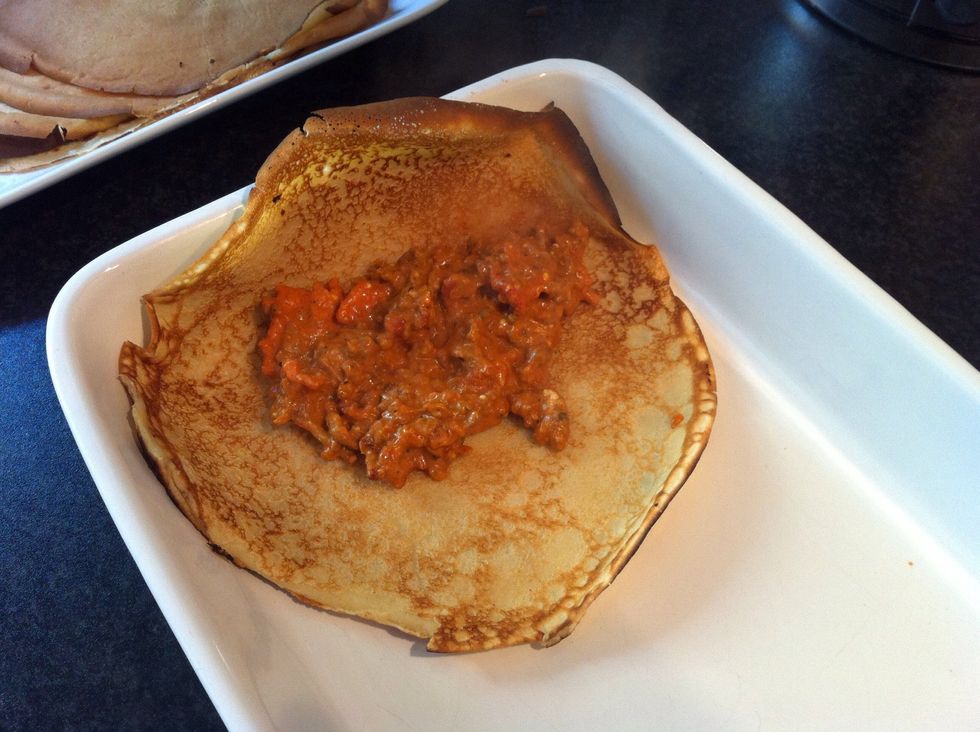 Place a pancake in an oven dish and spoon some of the filling into the middle.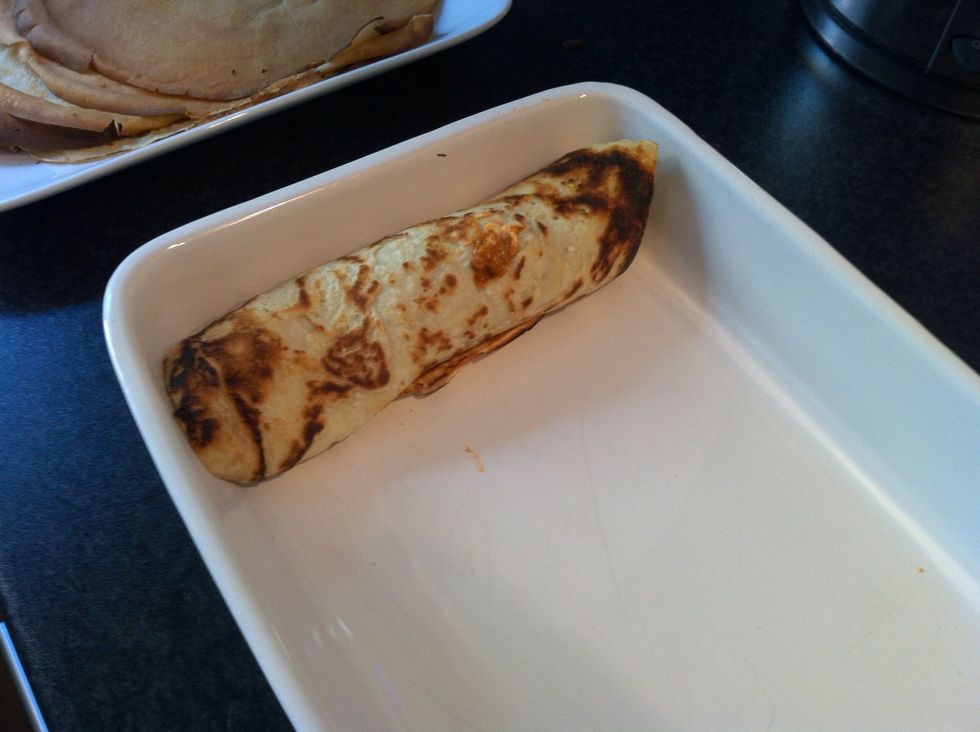 Roll the pancake up and move to the side of the dish.
Repeat until all the pancakes are filled or until the filling is all used.
Pour over the remaining ragu, sprinkle the grated cheese and crumble the rest of the feta cheese. Place in a preheated oven at 200 for 15 mins.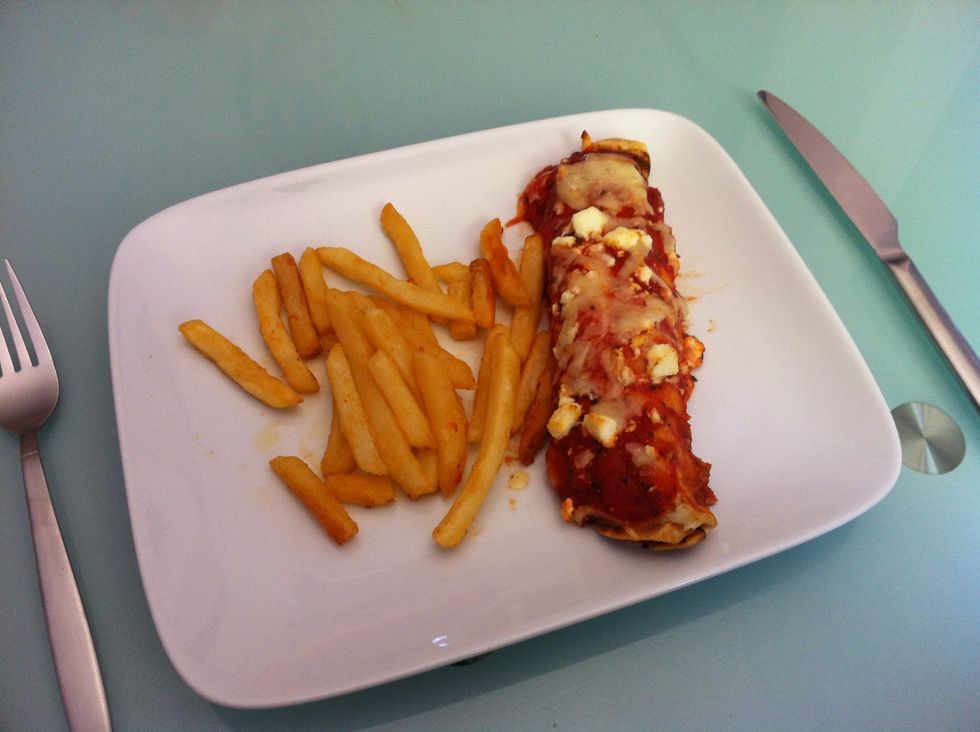 Serve and enjoy.
3.0 rashers of bacon
200.0g feta cheese
50.0g grated cheese
1.0 500g jar of ragu
400.0g lamb mince
1.0Tbsp cinnamon powder
2.0 fresh eggs
250.0ml milk
5.0Tbsp (heaped) plain flour