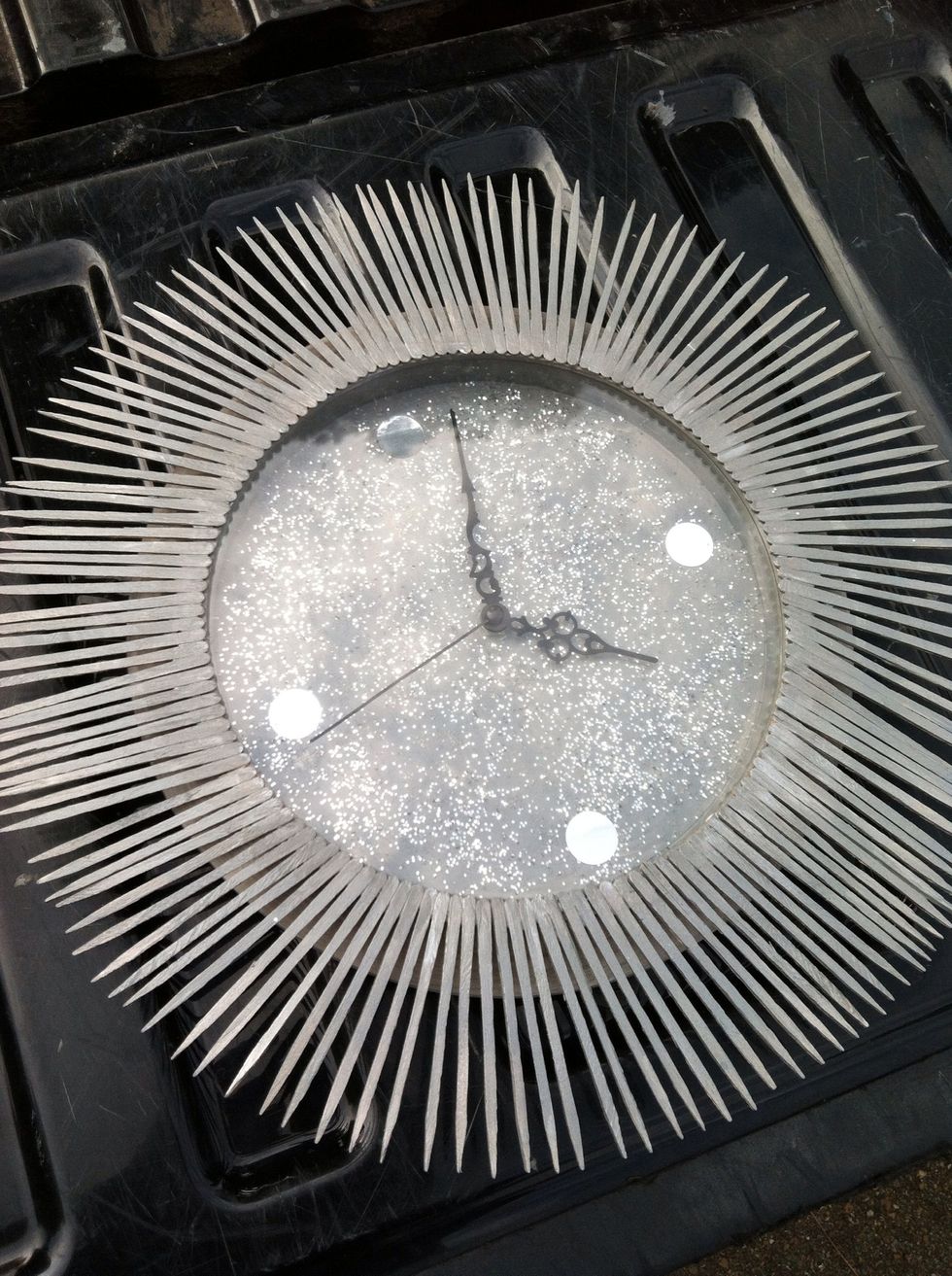 I made this...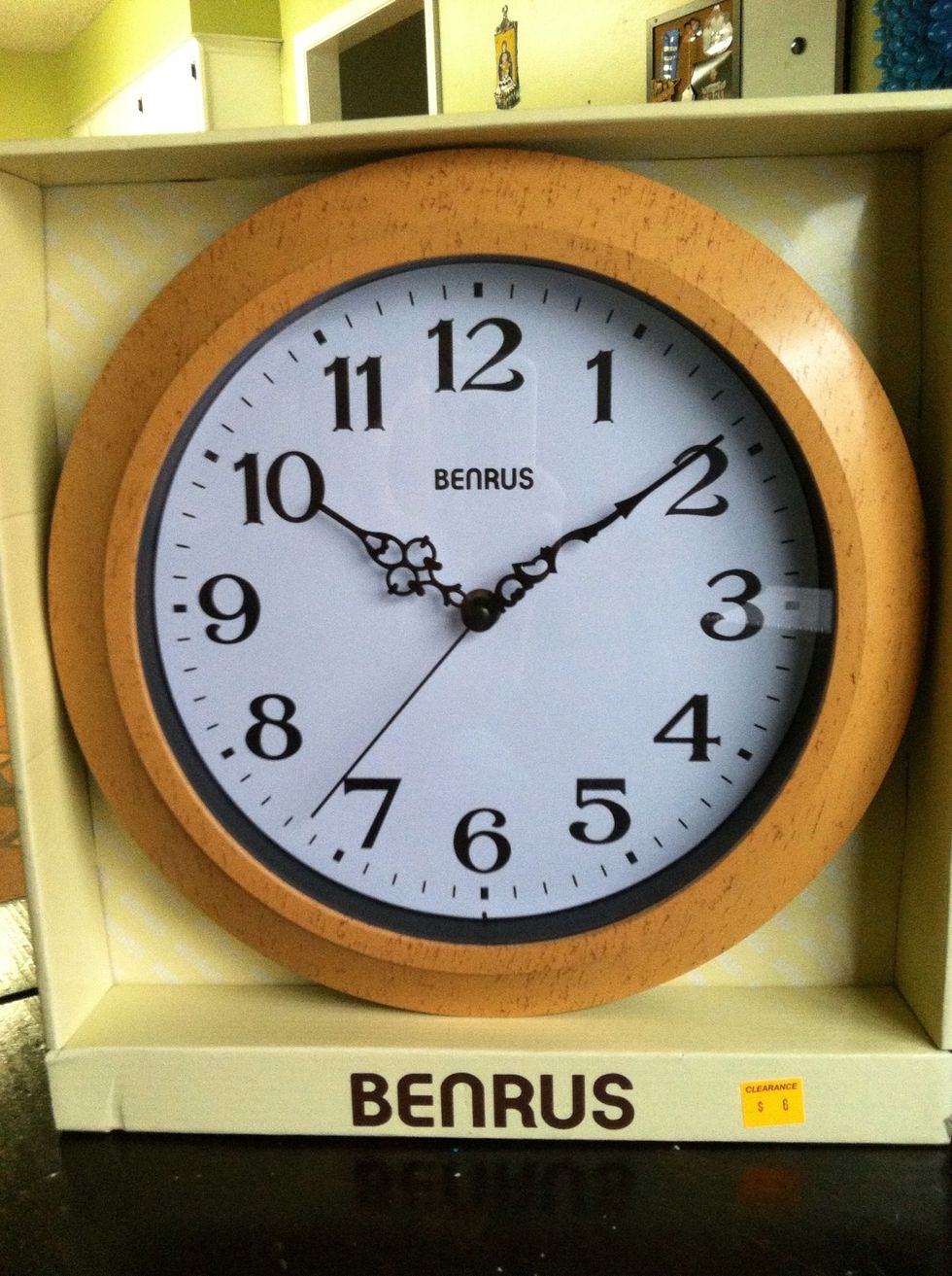 Out of this...It was on clearance at Family Dollar for $2.75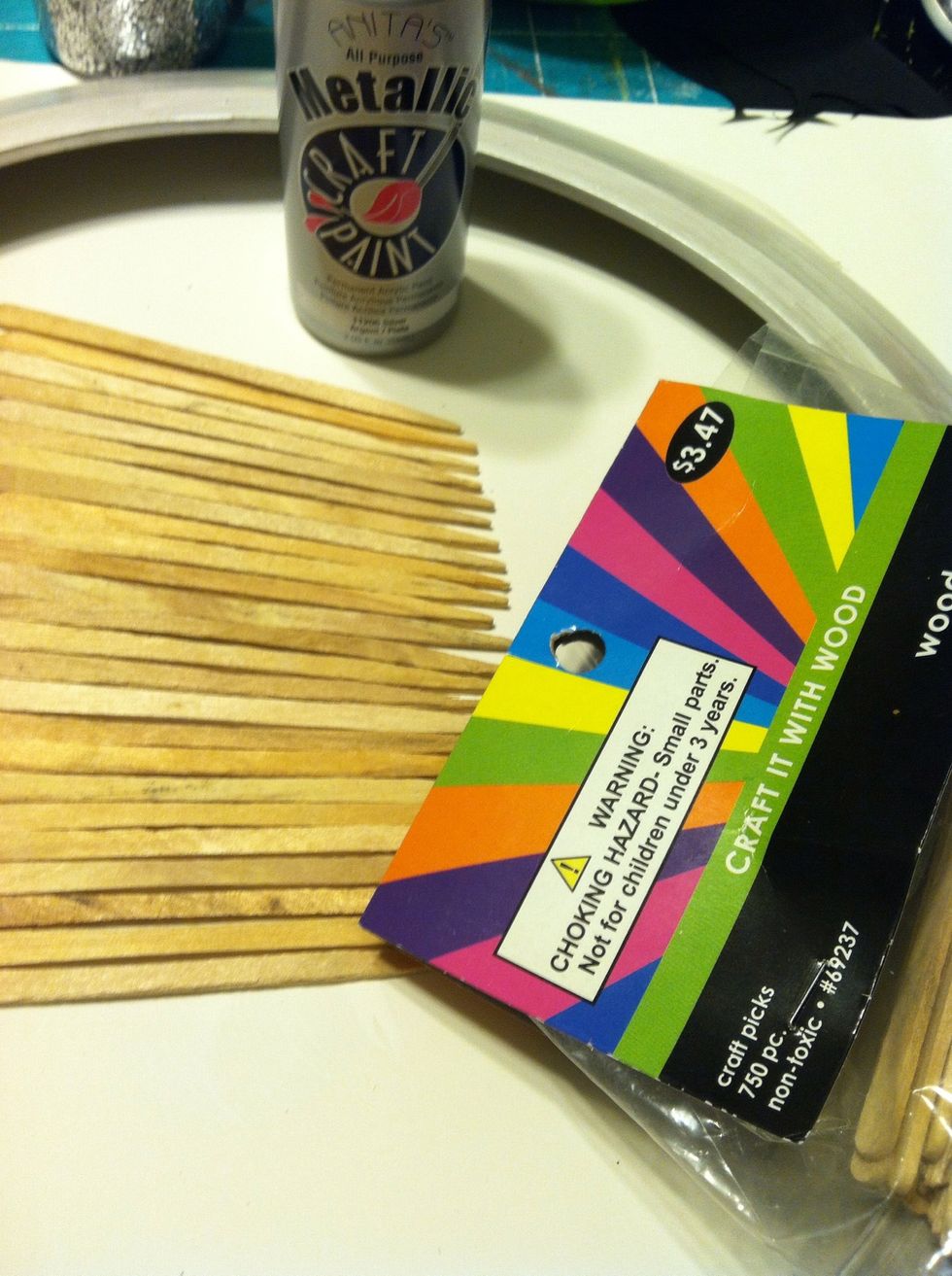 I found these craf sticks at Hobby Lobby. 750 pieces for $3.47, BUT I used a 40% off coupon!!!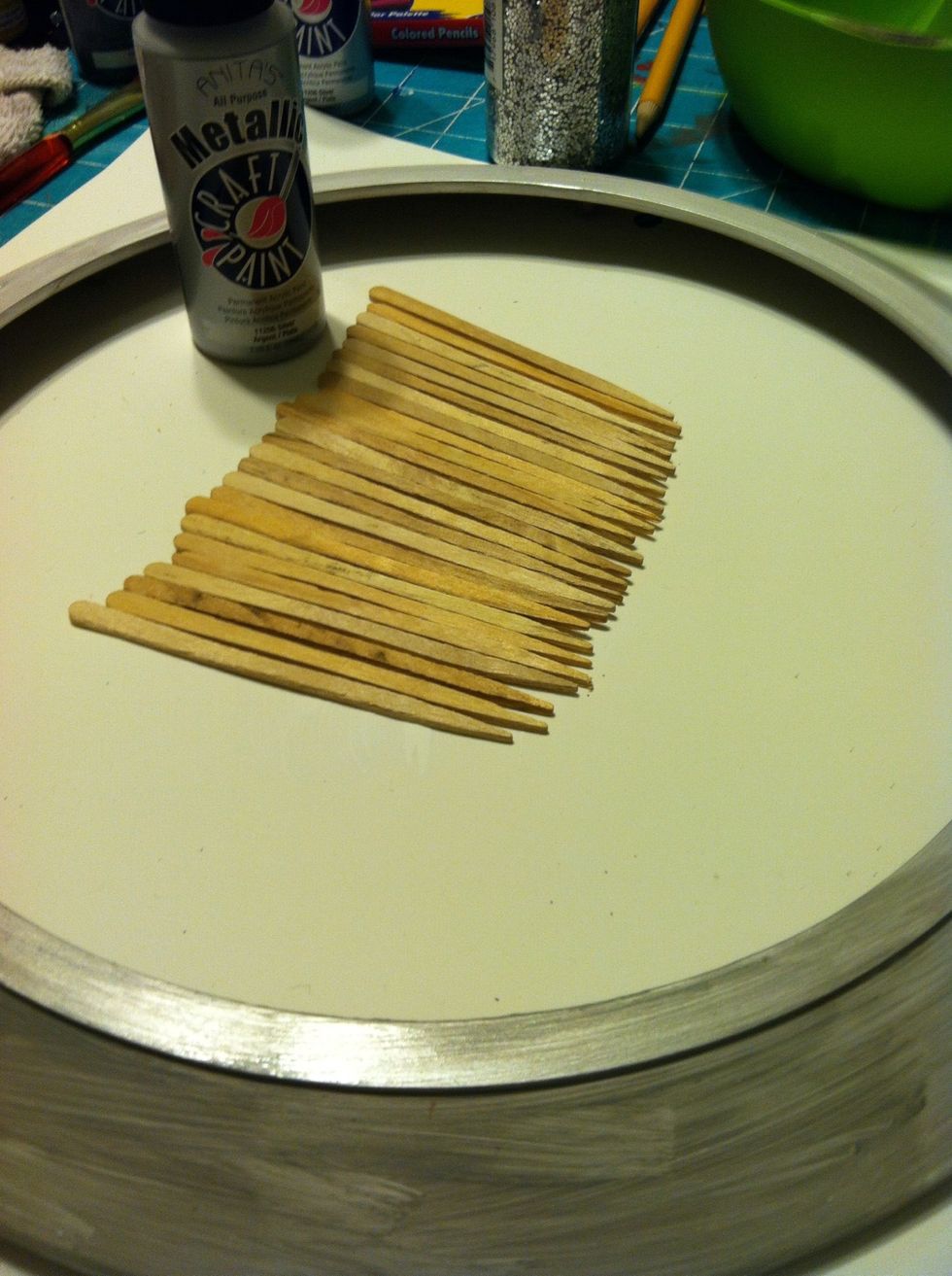 Take the clock apart and paint it white. After it dries, paint it the desired color. I chose metallic silver.
I tried hot glue but it didn't stick right, so I ended up using Mod Podge.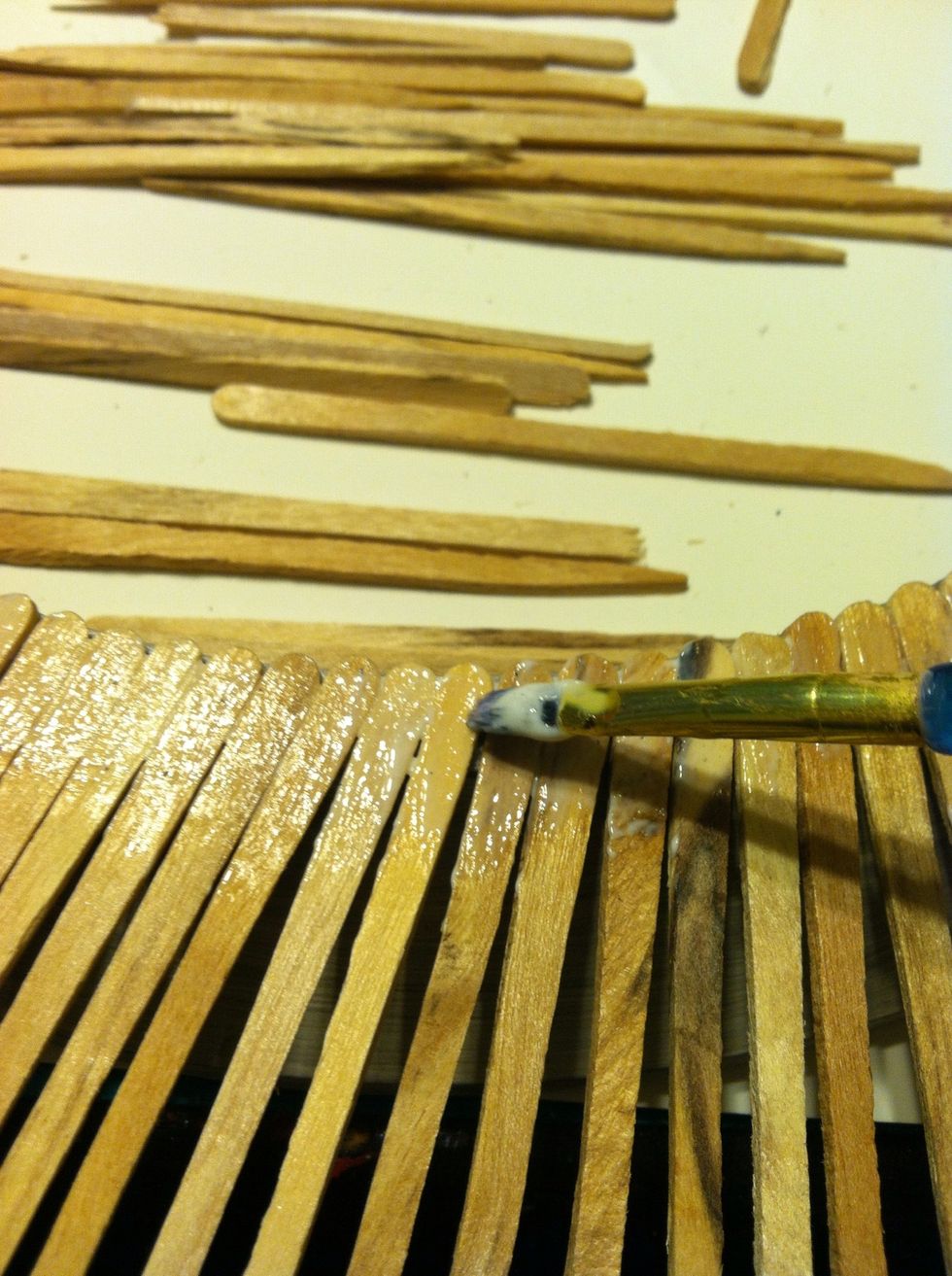 Once they were on, I gave the base a quick coat of MP (Mod Podge) for stability.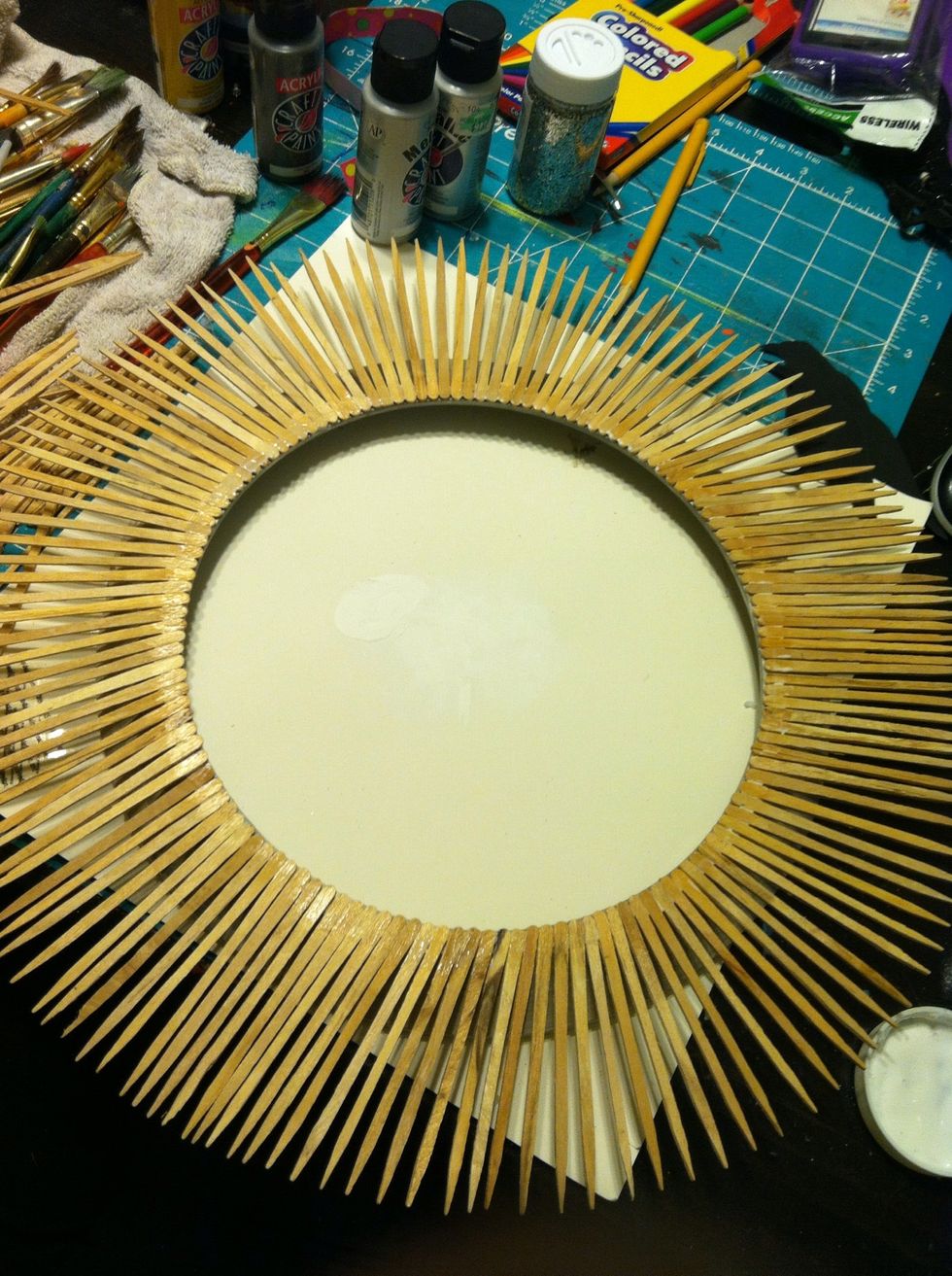 Before paint...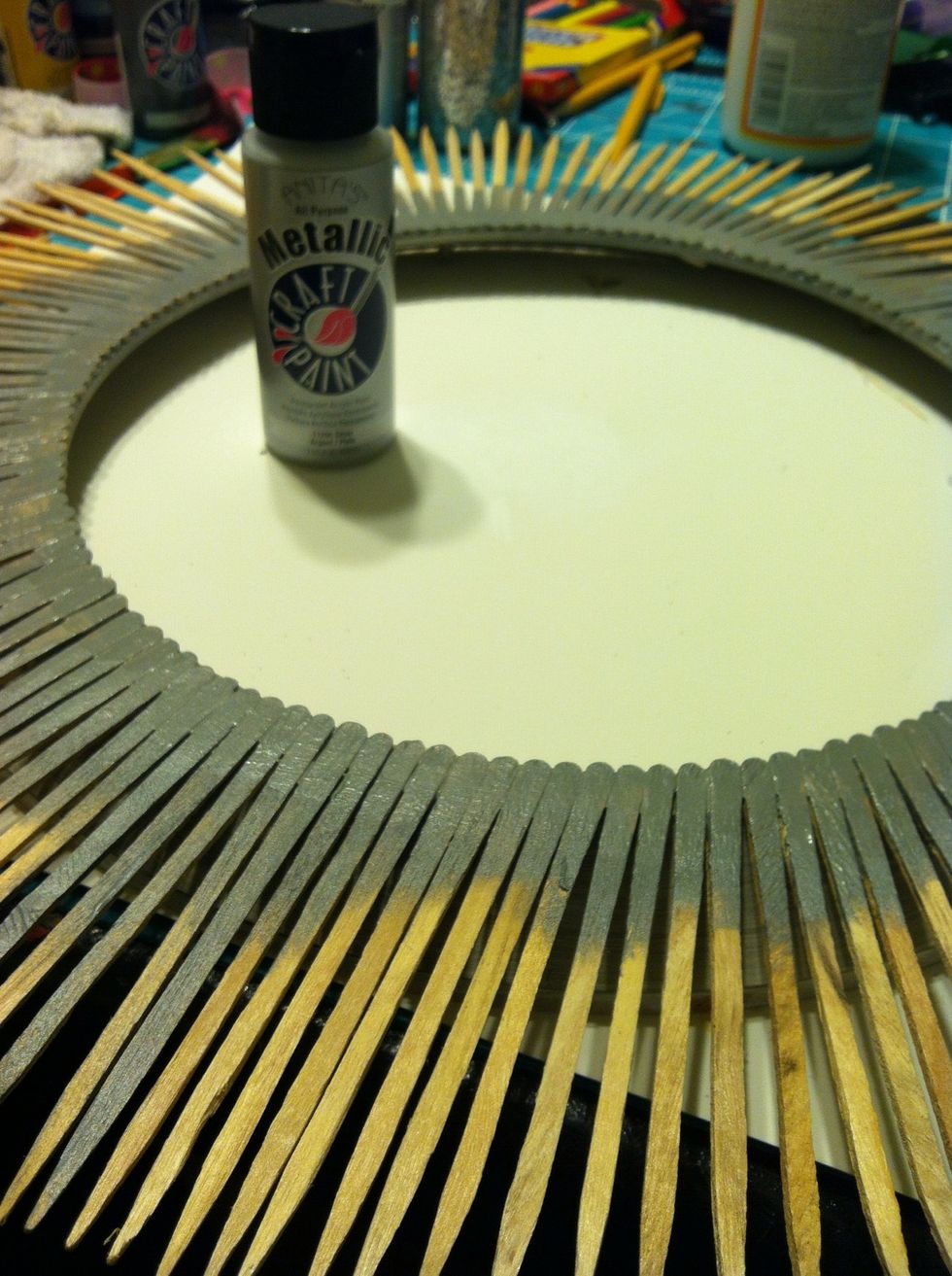 I started on the inner part and painted my way out. I chose to go dark with lighter on the tips, but the end product looked fairly mono colored.
I have a tendency to get engulfed in what I'm doing...and always forget a few steps!
For the face: I painted over the numbers in silver, sprinkled silver glitter then MP to seal.
Clock
Wood Art Sticks
Mod Podge
Paint