This is an Italian style soup that is both flavorful and spicy. It tastes better than it looks, I guarantee it. If you have ever had Olive Garden's Zuppa Toscana, this is a close match. My favorite
4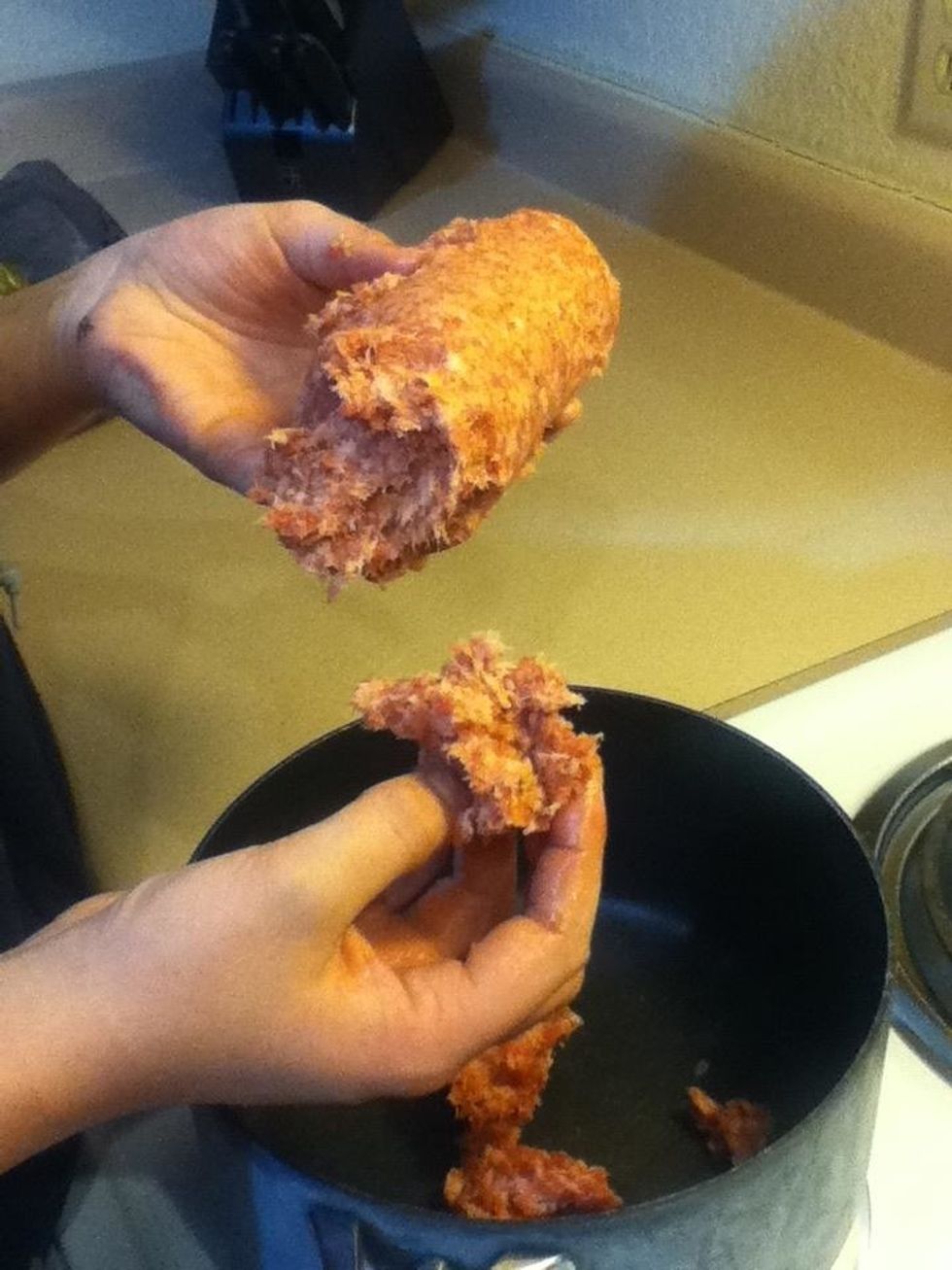 Break your Pork sausage into golf ball size chunks, turn your stove to medium heat. Note: This will first be cooked separately from the rest of the soup.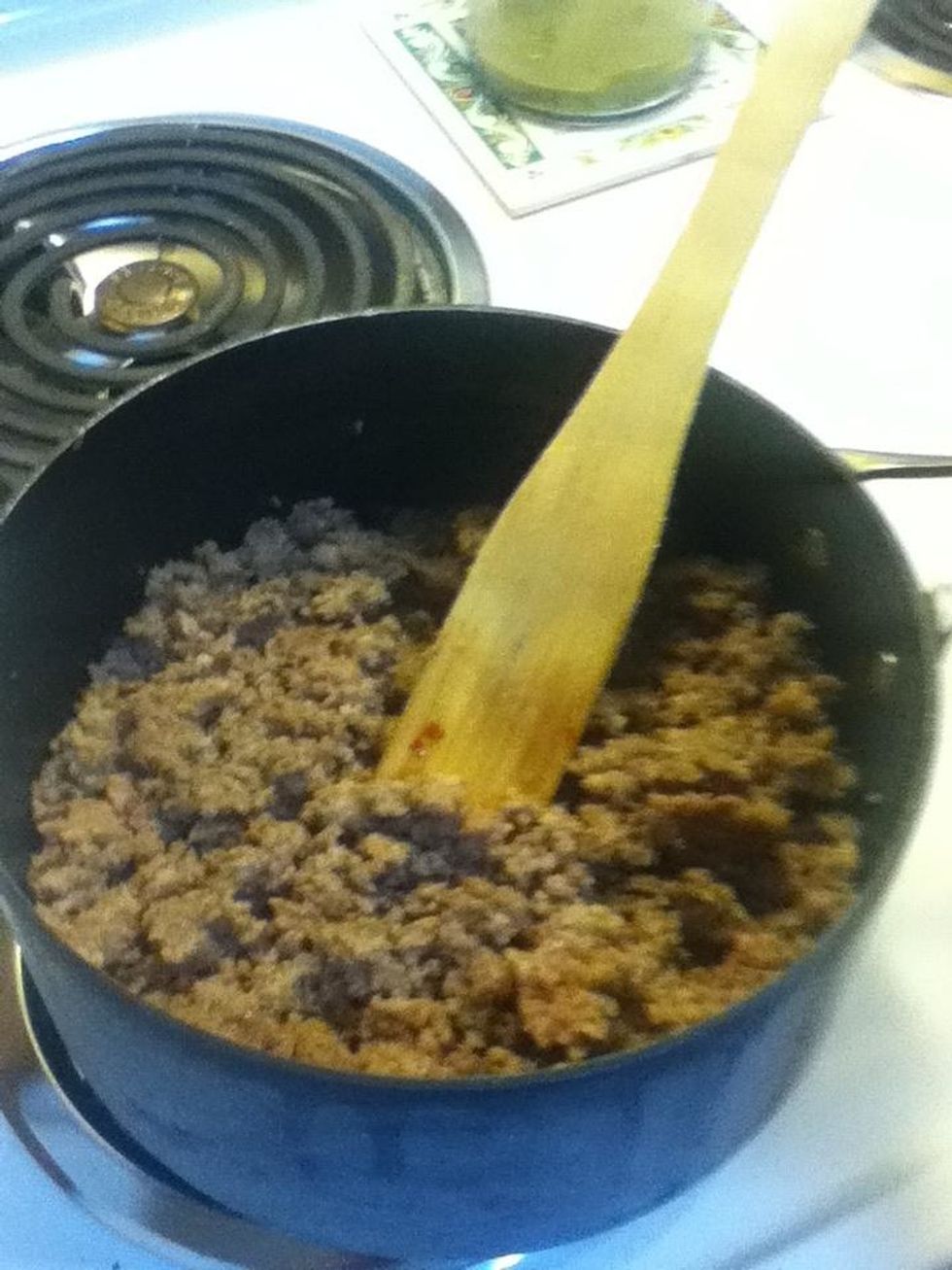 Brown your meat. Make sure it is cooked thoroughly. You may want to drain out the grease before adding it to your soup. The first time I did this, I didn't drain. It resulted in spicier soup.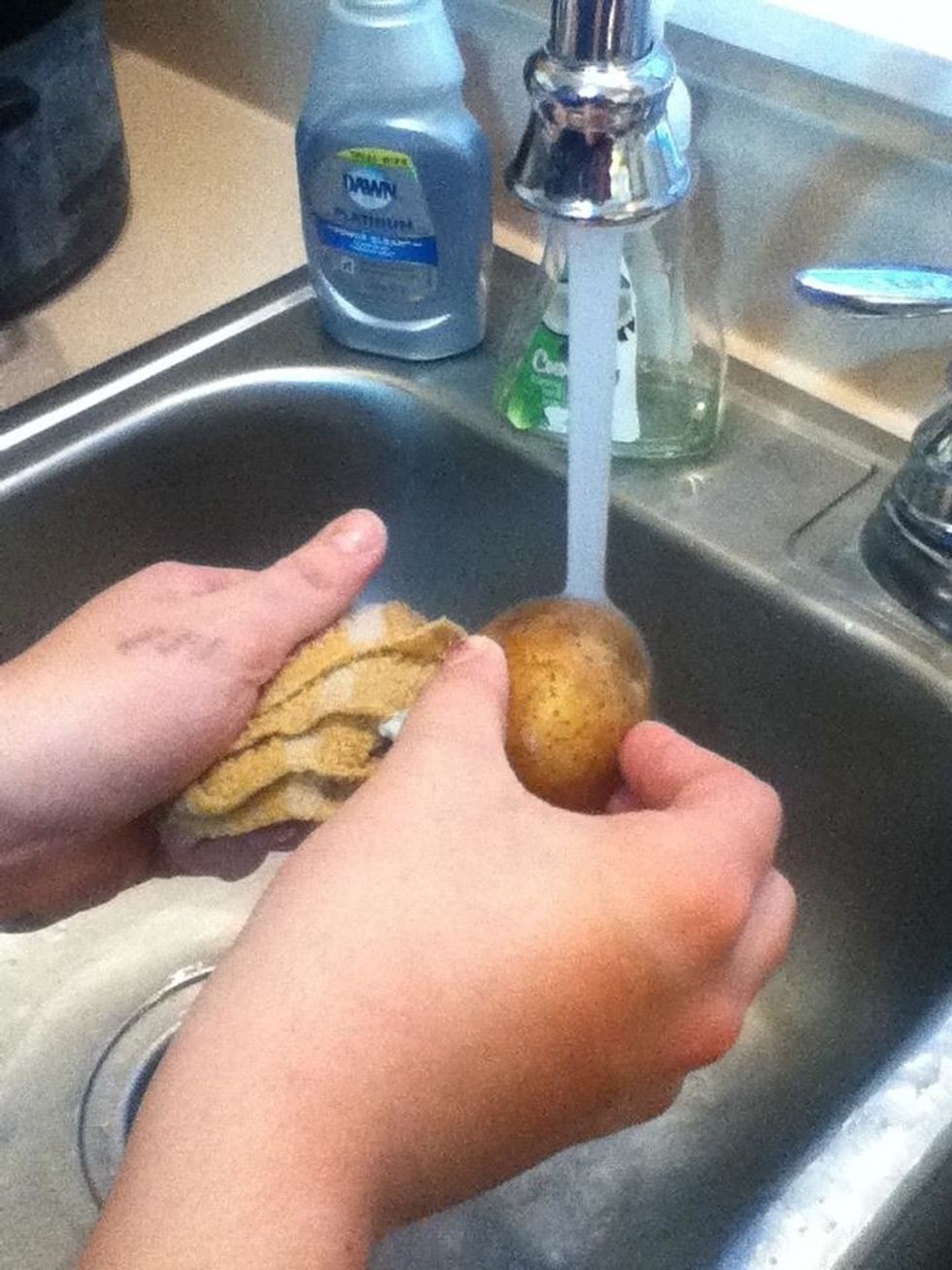 Wash your vegetables with cold water.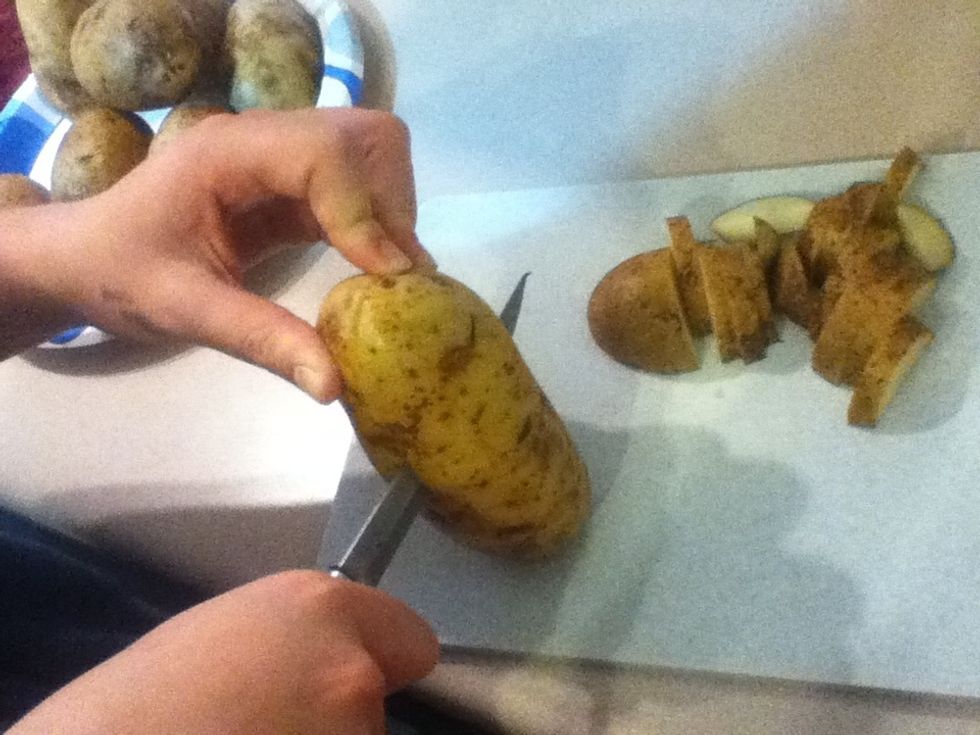 Slice potatoes vertically in half.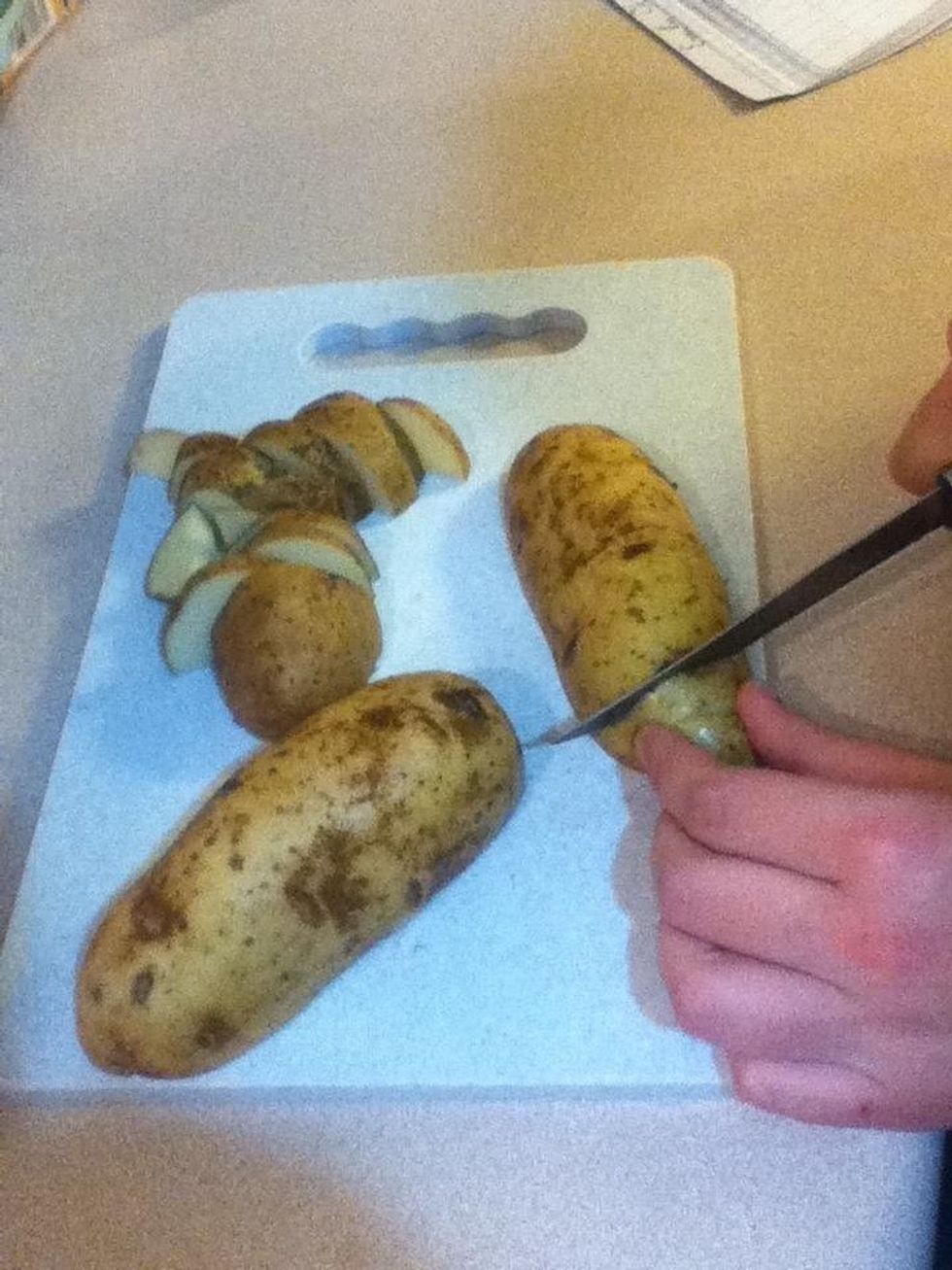 Now slice in 1/4 inch slices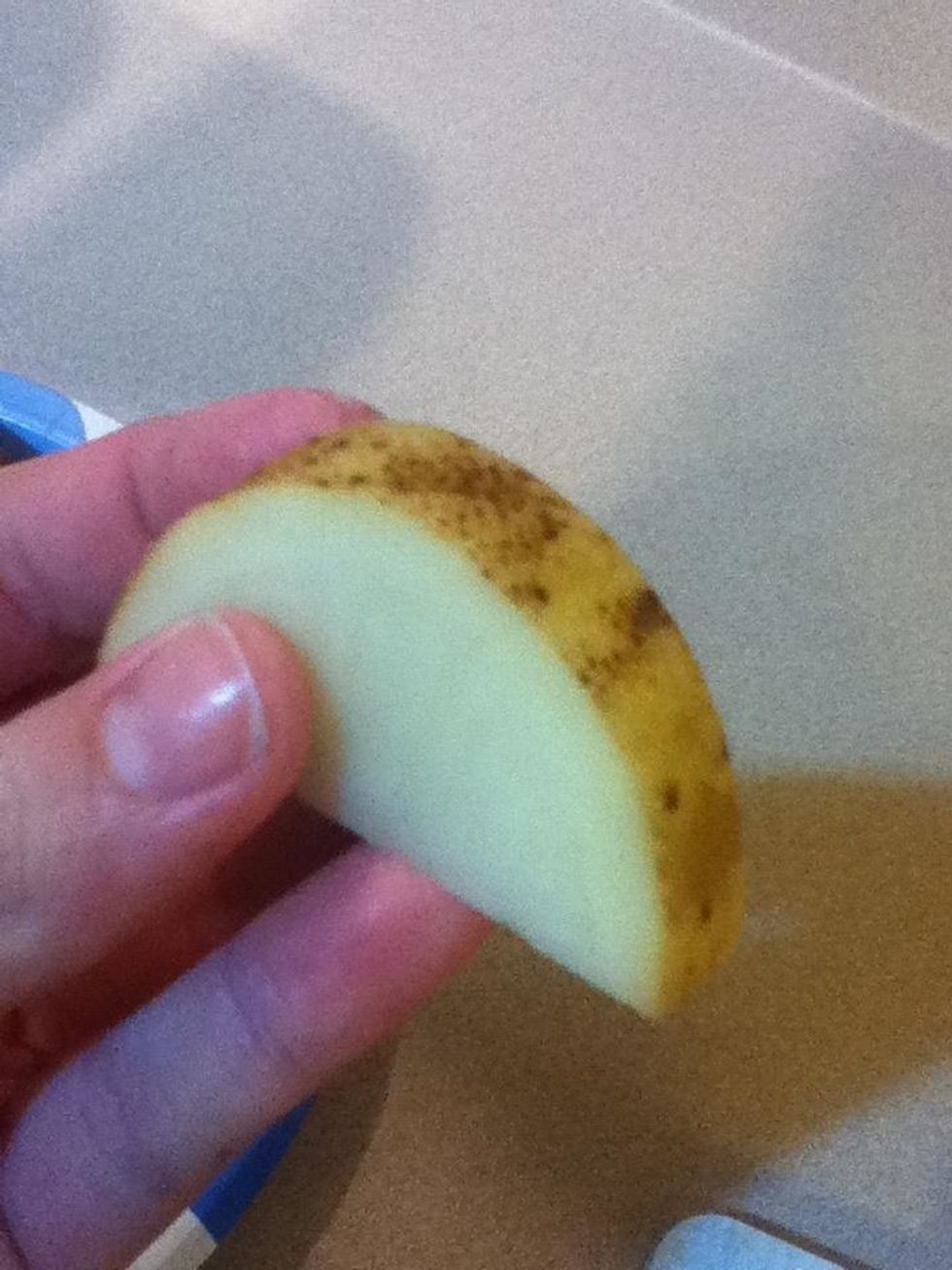 It should look like this.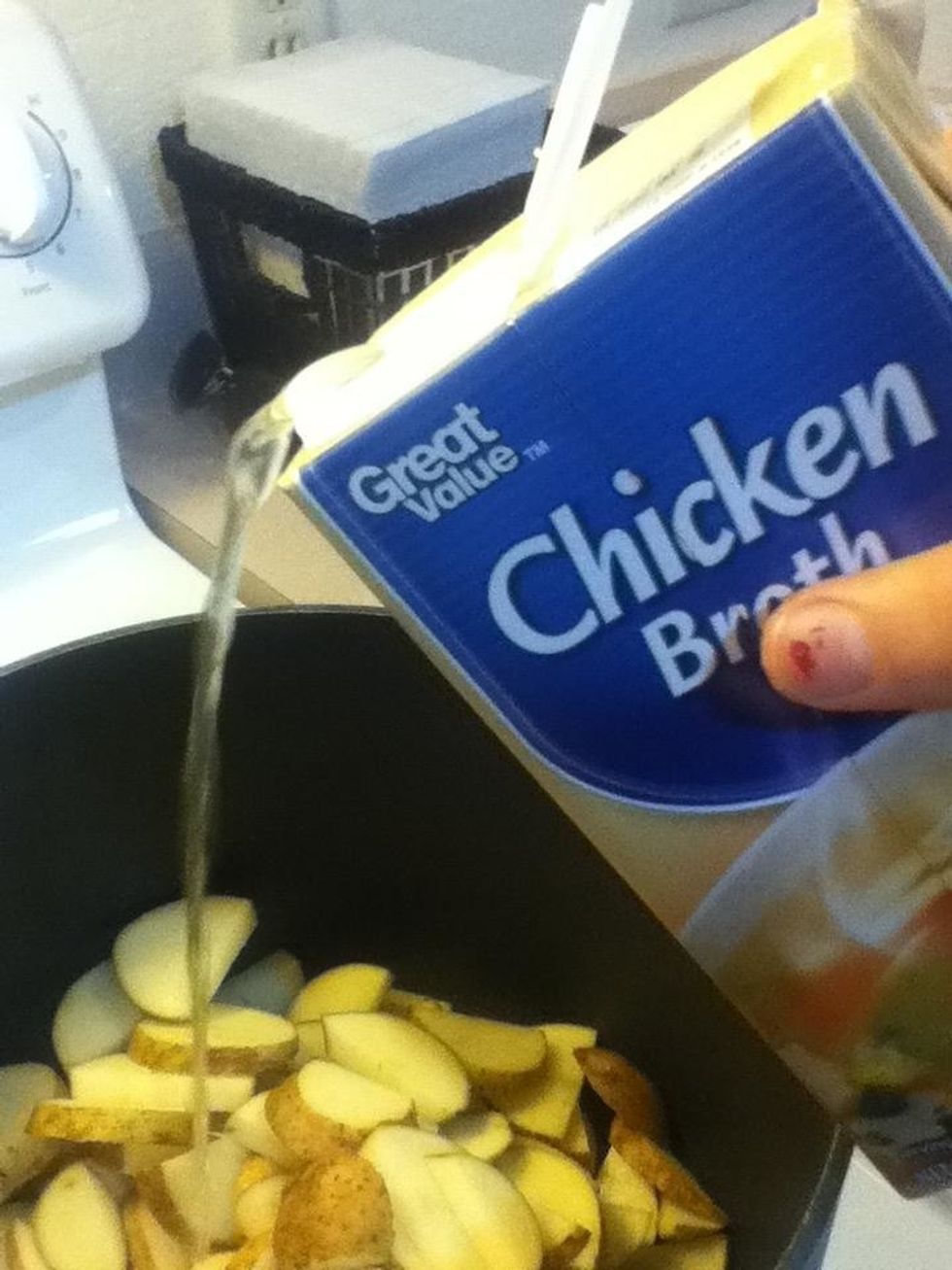 Add potatoes and chicken broth to a large soup pot. Turn heat up just enough to boil potatoes. Keep a lid on so the broth doesn't evaporate.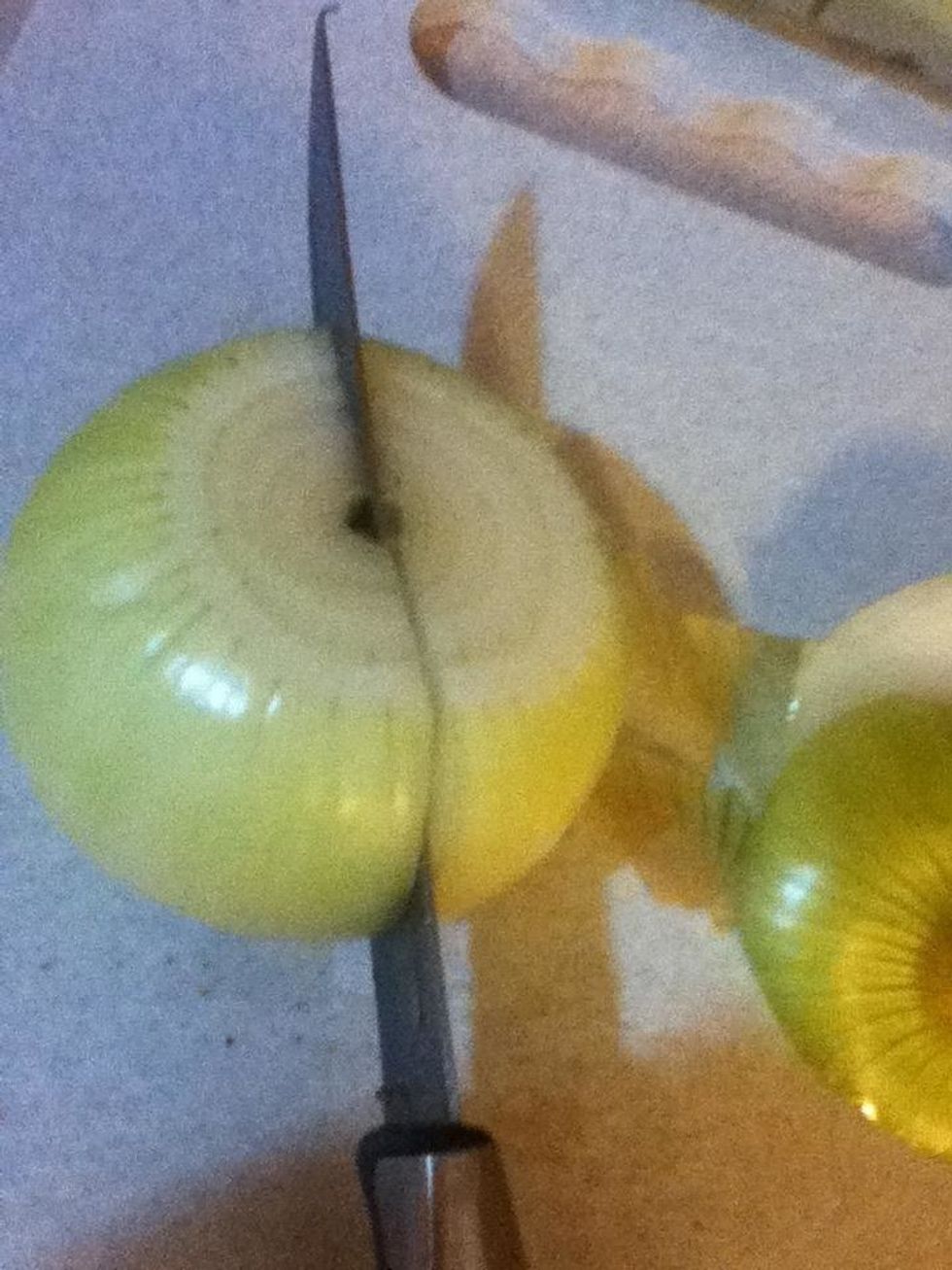 Chop your onion. Into small pieces (if you have one) If not, that's okay, most of your flavor will come from the pork sausage. Add onion to soup pot.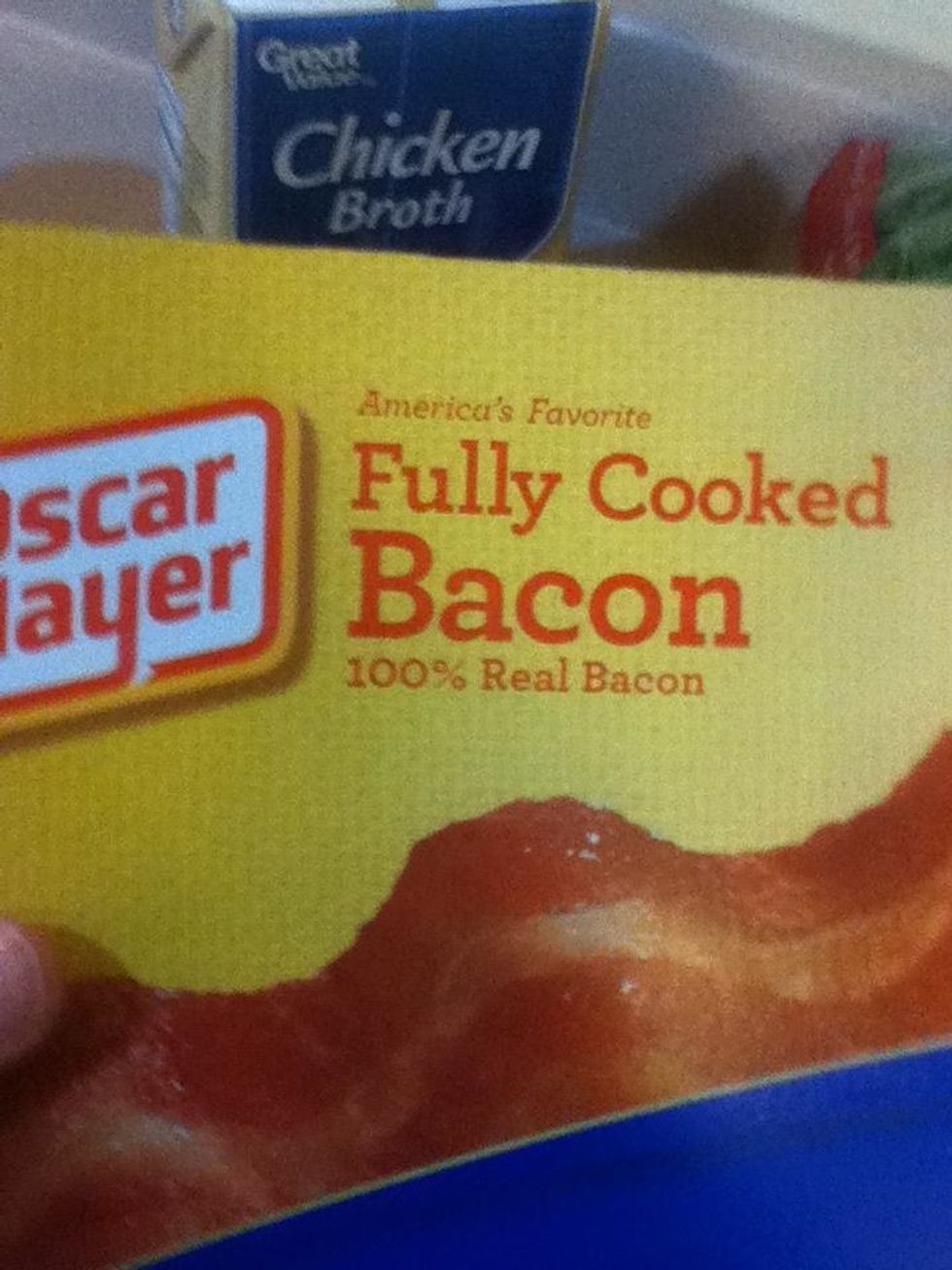 Olive garden's version doesn't have bacon, but I recommend it. It is fastest if you buy Oscar Meyer's Fully Cooked Bacon.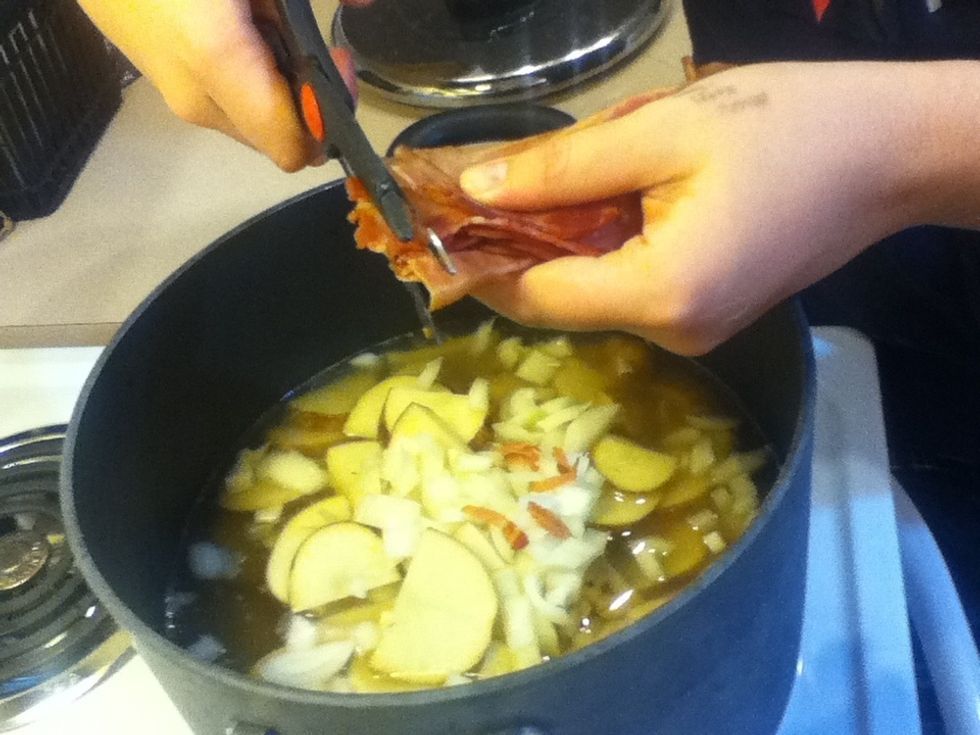 Remove bacon from packaging. You can cut bacon into small chunks with a knife, but I find it easier to use a cooking scissors.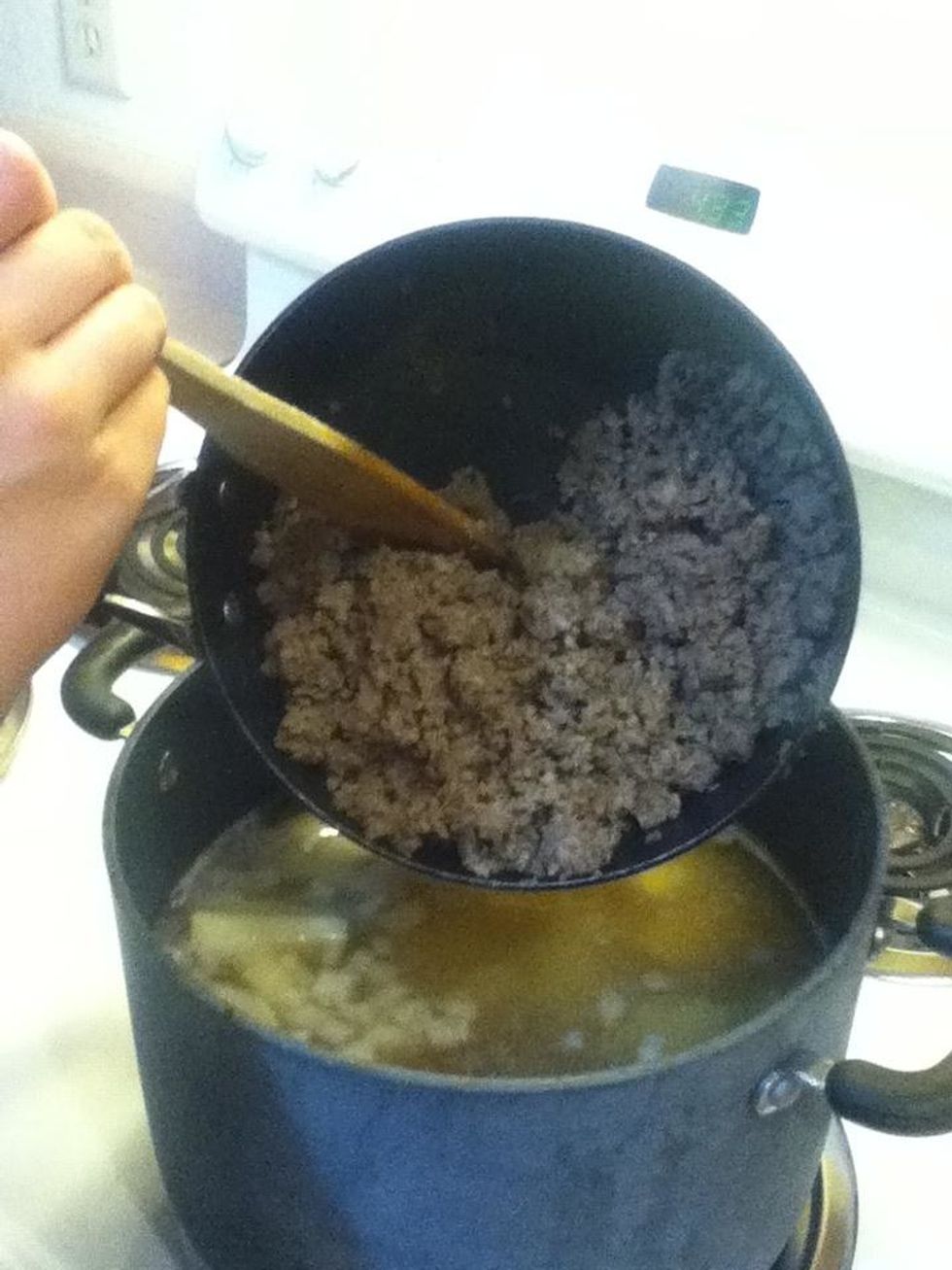 Add your pork sausage to the soup pot.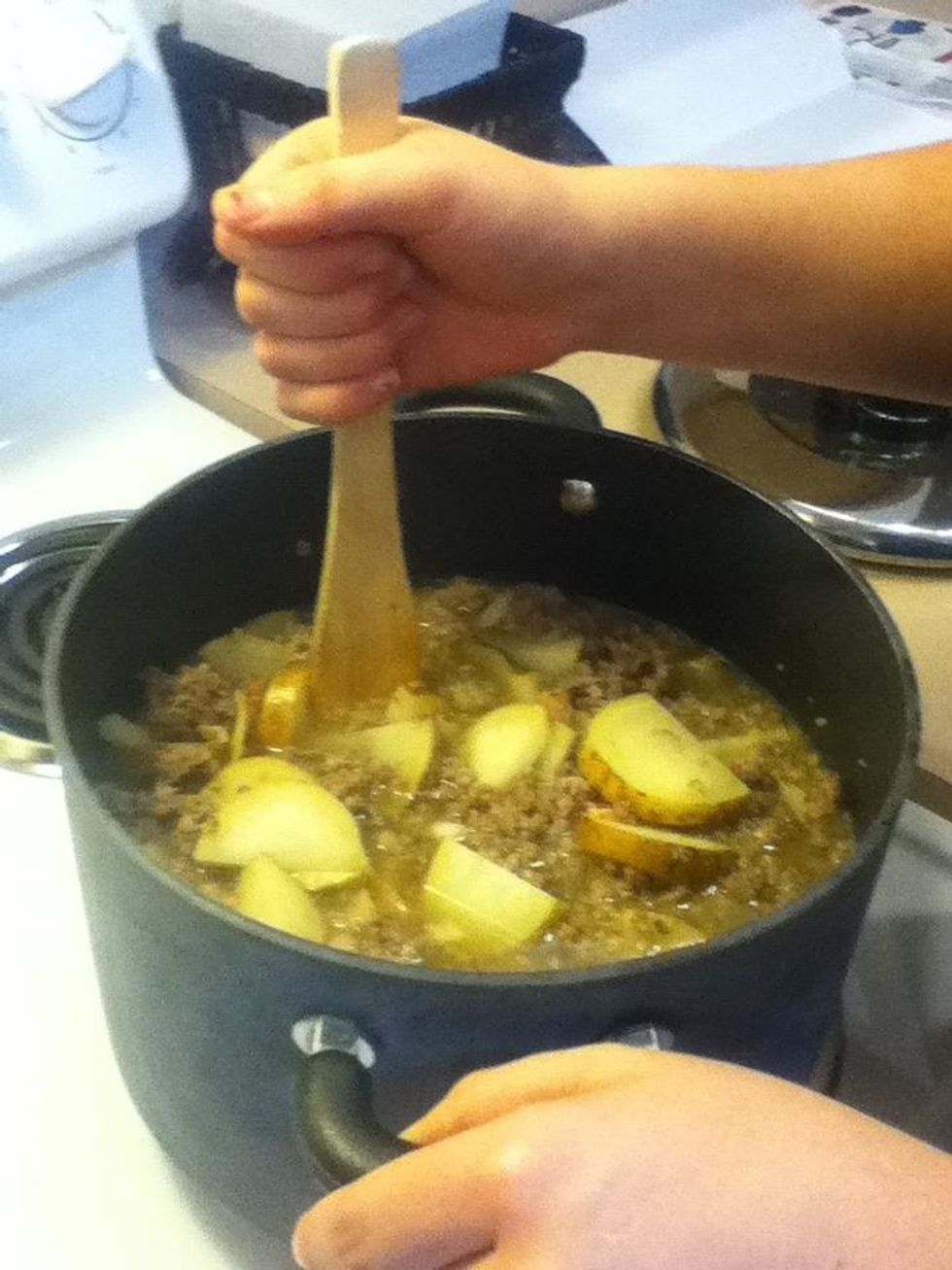 Stir ingredients together.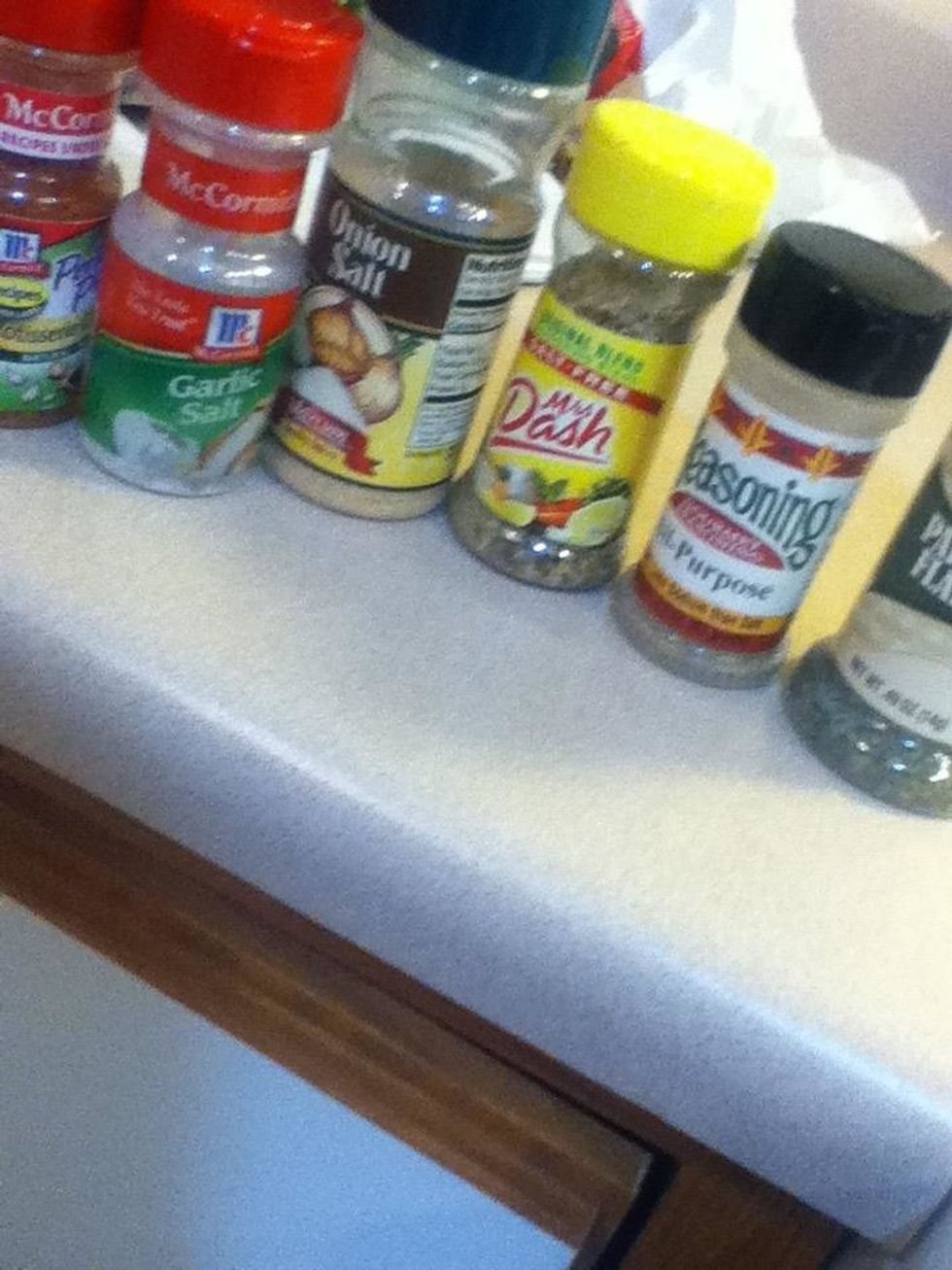 Add your favorite spices, I use Garlic salt, Onion Salt, Mrs. Dash, Pleasoning, and Parsley.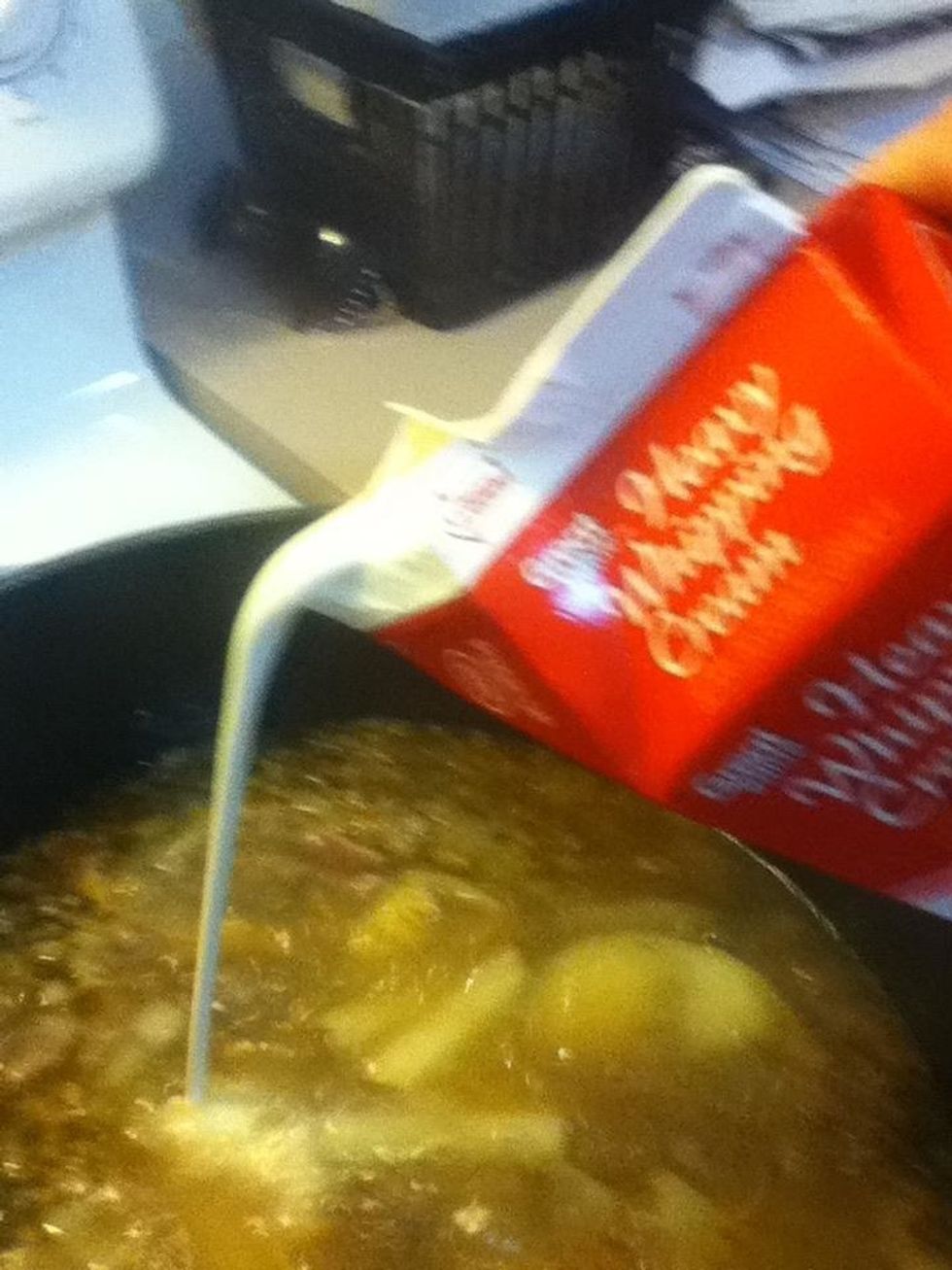 Add your heavy whipping cream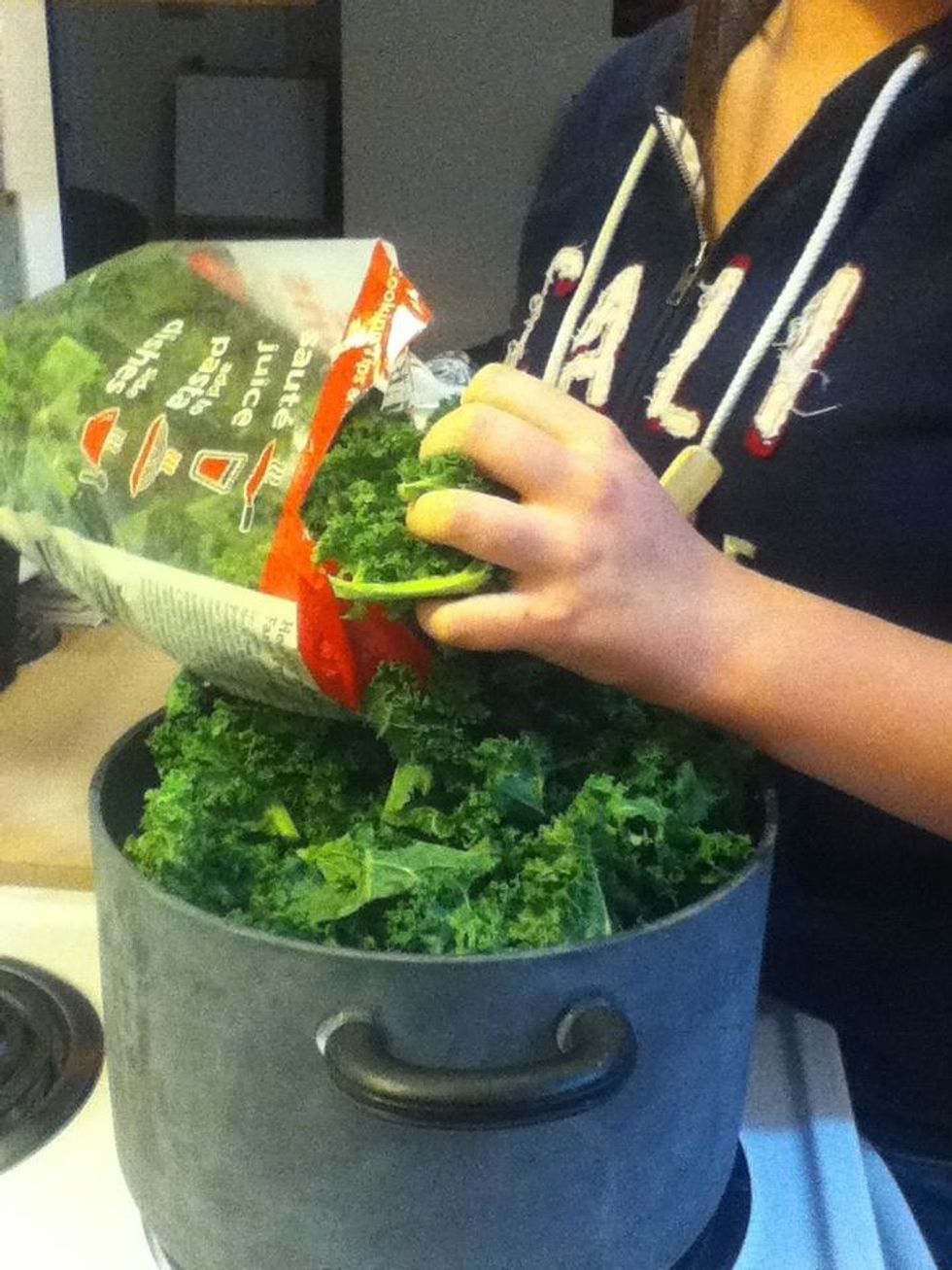 Add your kale and let it cook down. This should not take long.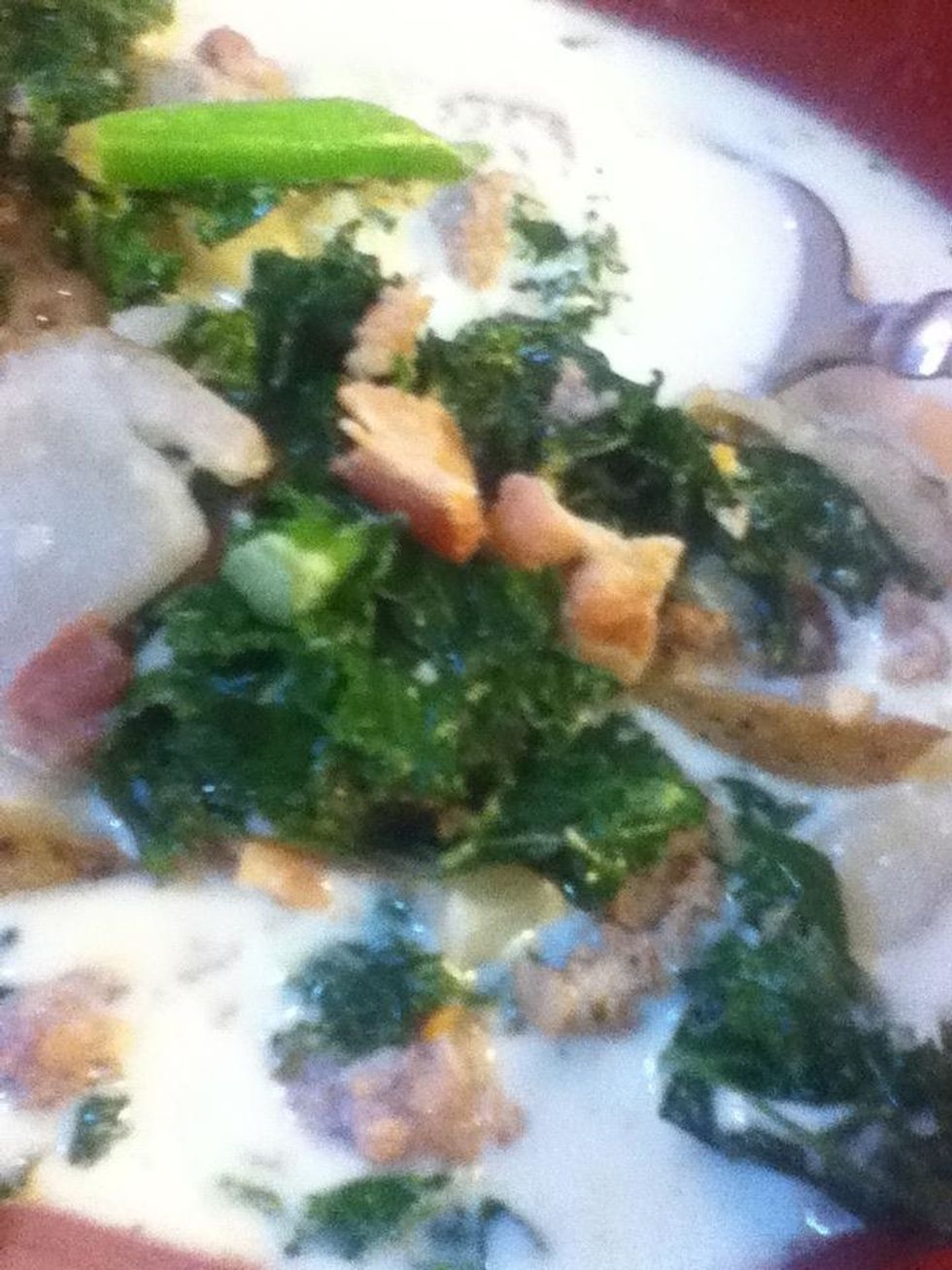 Serve and enjoy. Add Parmesan cheese if you'd like.
2.0lb Pork Sausage (one lb regular, one lb hot)
6.0 Medium Baking Potatoes
1.0 Large Onion (or 1 tbs. Onion Powder)
8.0c Bacon (I recommend Oscar Meyer's Fully Cooked)
2.0 oz Cans of Chicken broth
4.0c Heavy Whipping Cream
Any Additional Spices
Parmesan Cheese (Optional)
2 pots, one large, one medium
Spoon to stir, knife, and cutting board