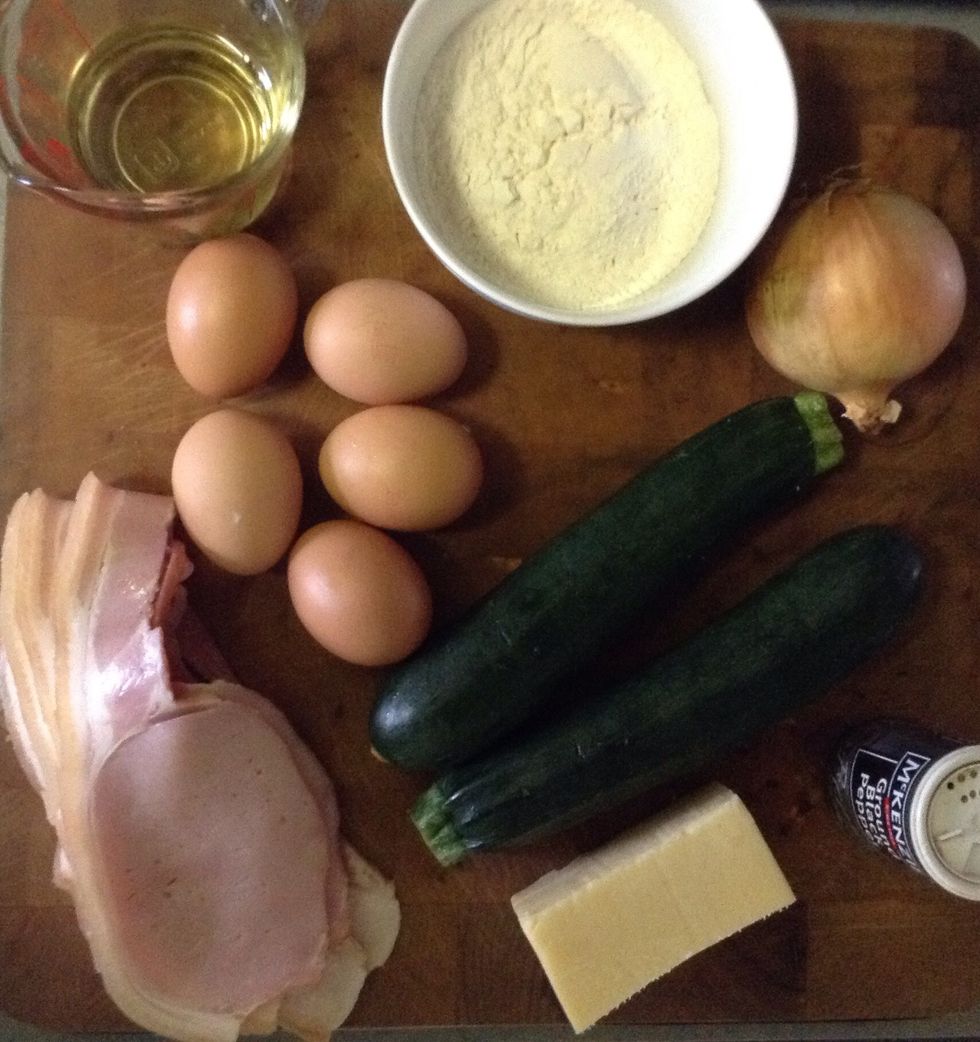 Collect all the ingredients you need for the recipe.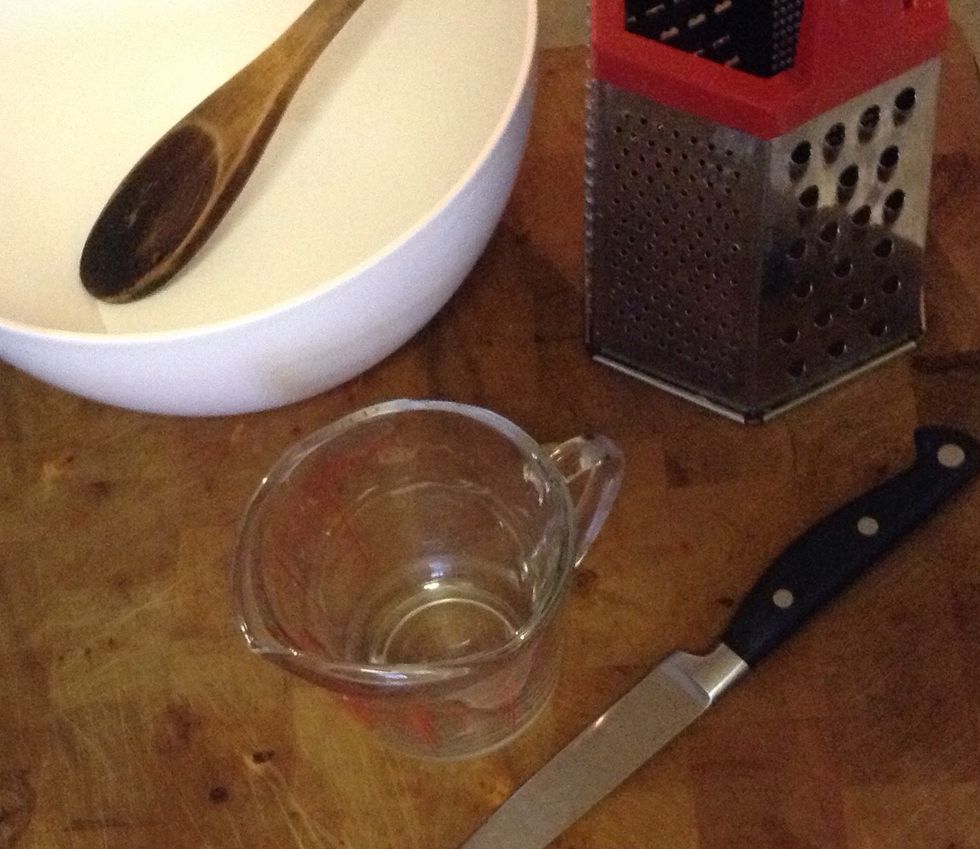 Set up the utensils required and heat oven to 180° C before beginning.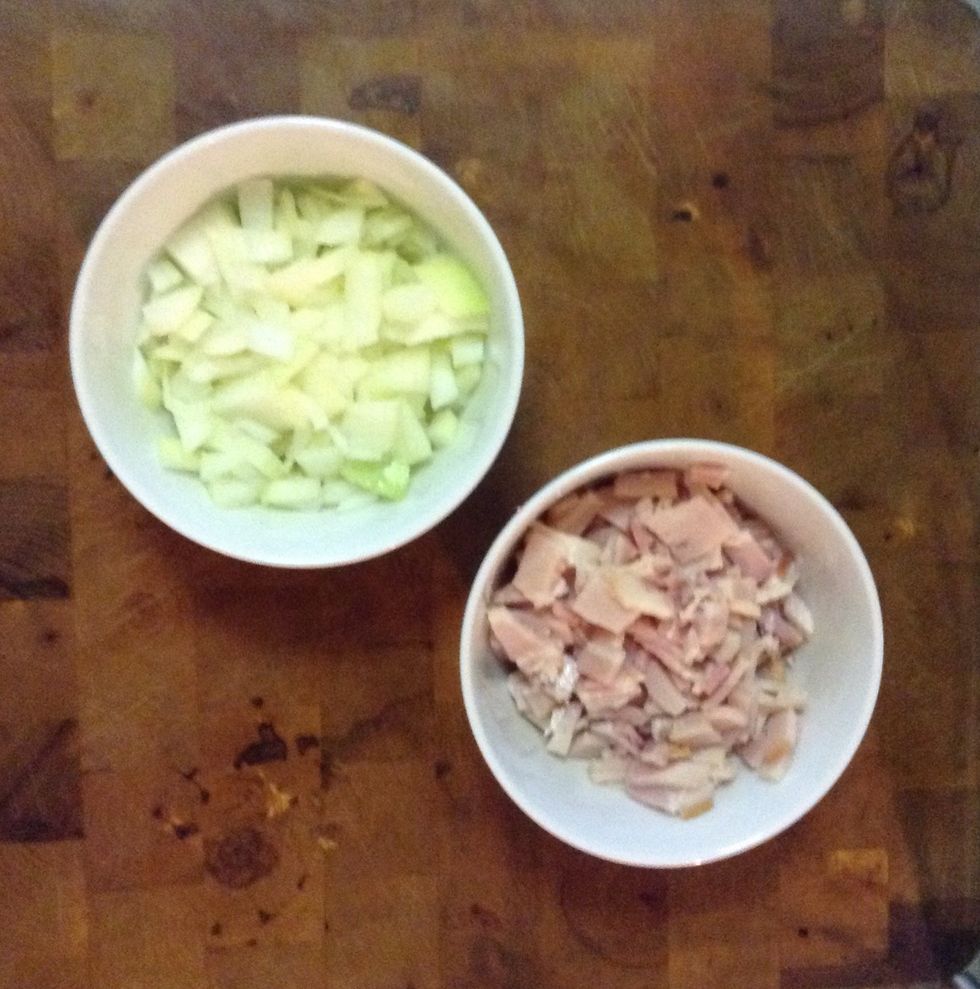 Dice the onion and bacon.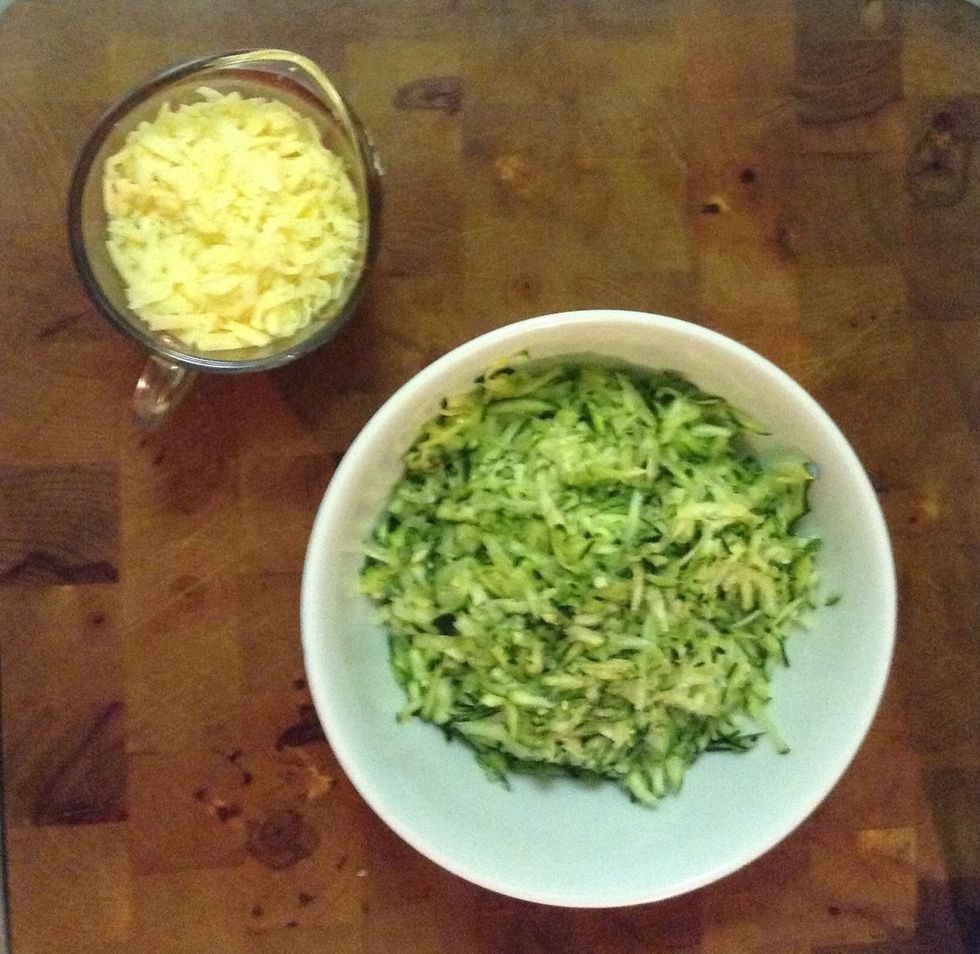 Grate the zucchini and cheese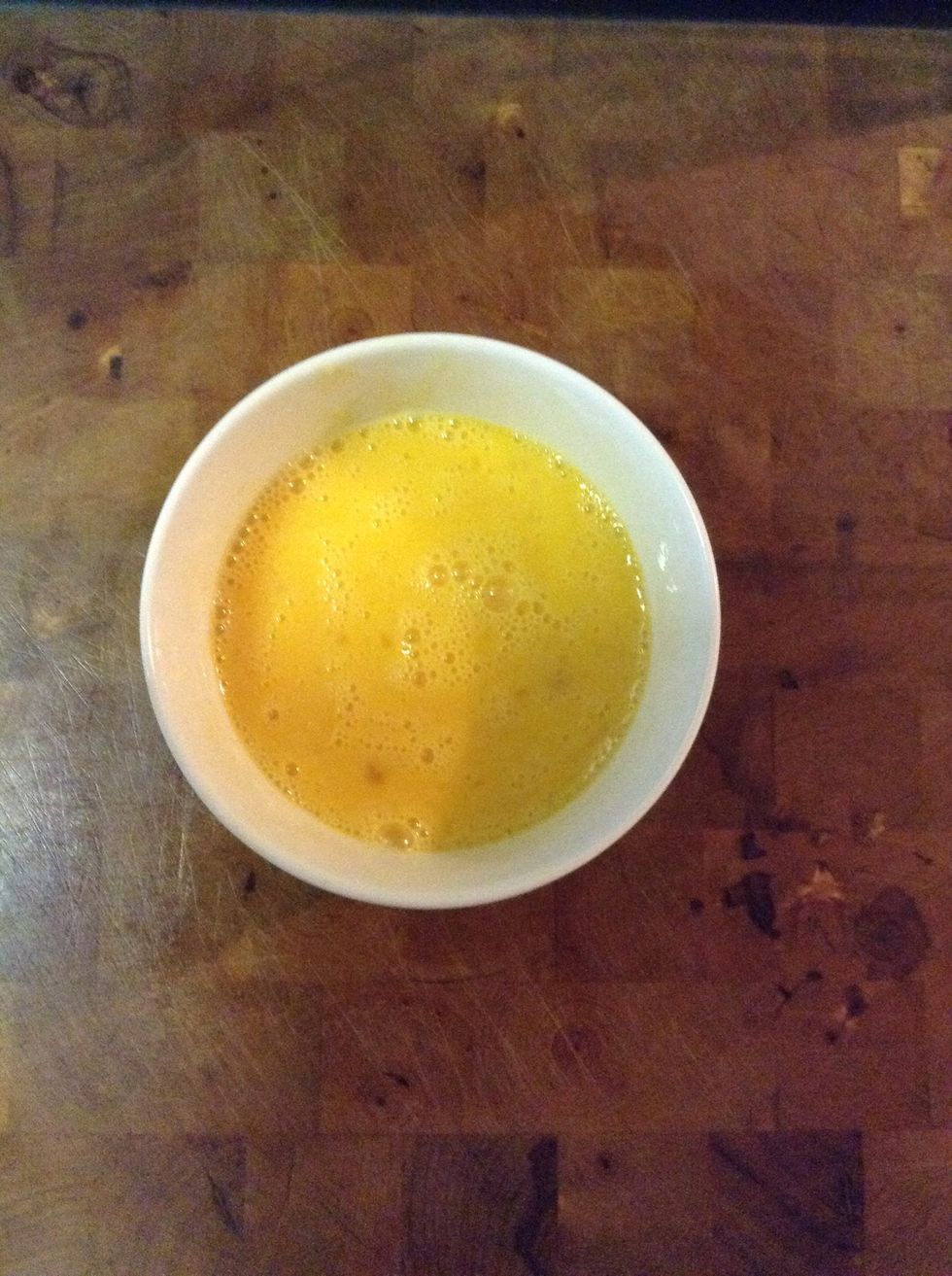 Lightly beat the eggs using a fork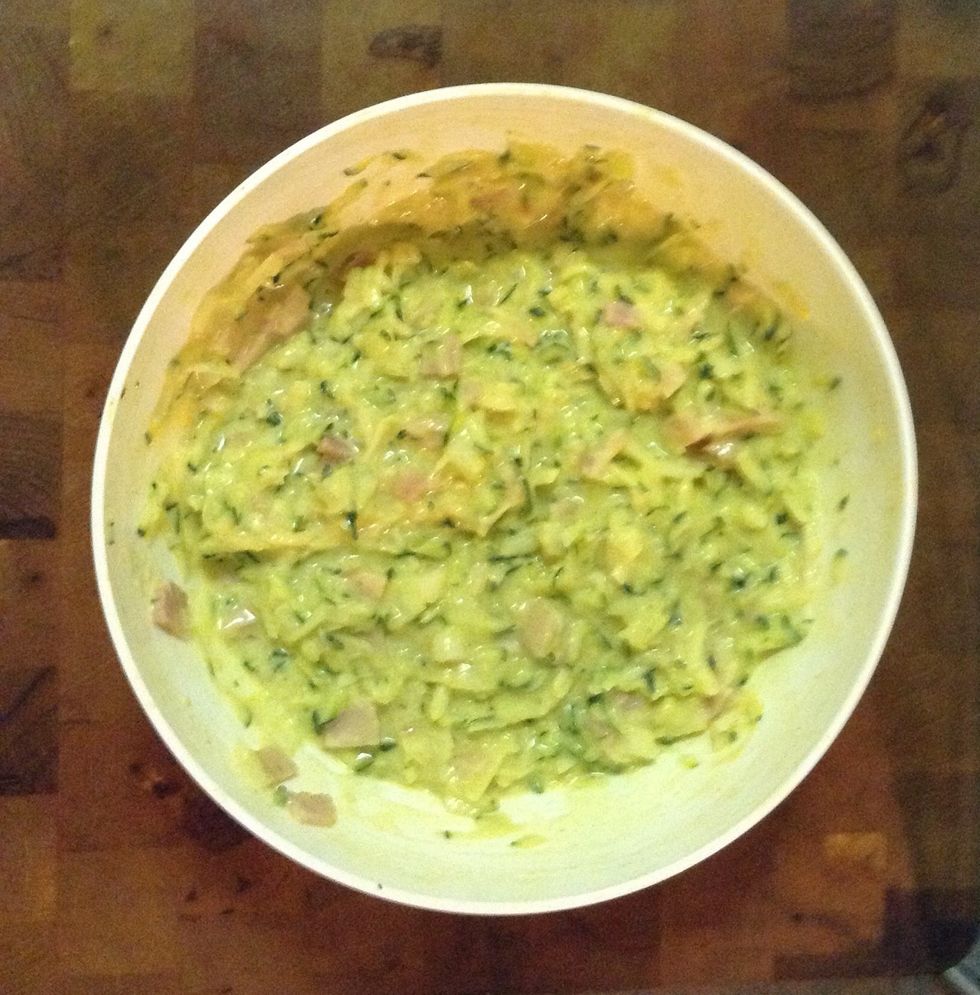 Add all ingredients in a large mixing bowl and stir to combine. Season with pepper to taste.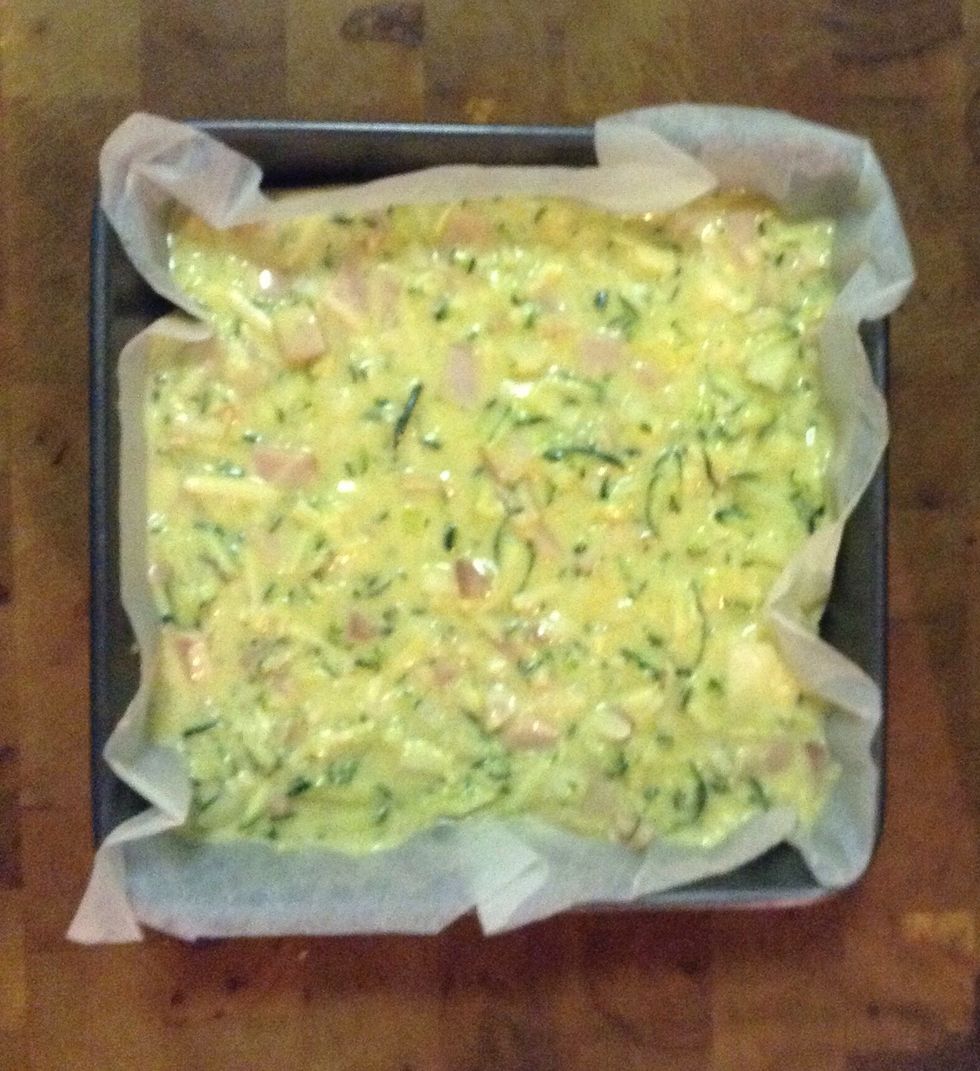 Line a shallow baking tin (such as a lamington tin) with baking paper and pour mixture in.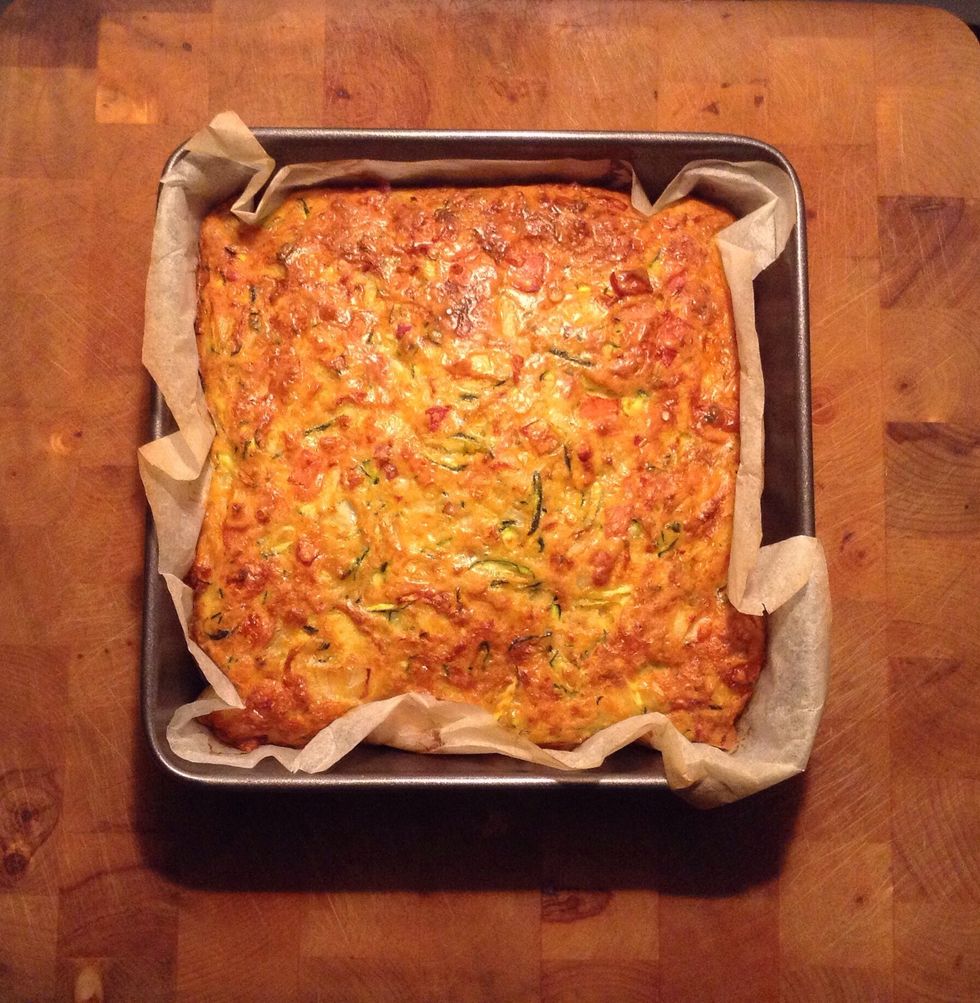 Bake for 30 to 40 minutes or until browned.
Remove from oven and cut into slices 🍴. Can be enjoyed hot or cold. Great for school lunch boxes.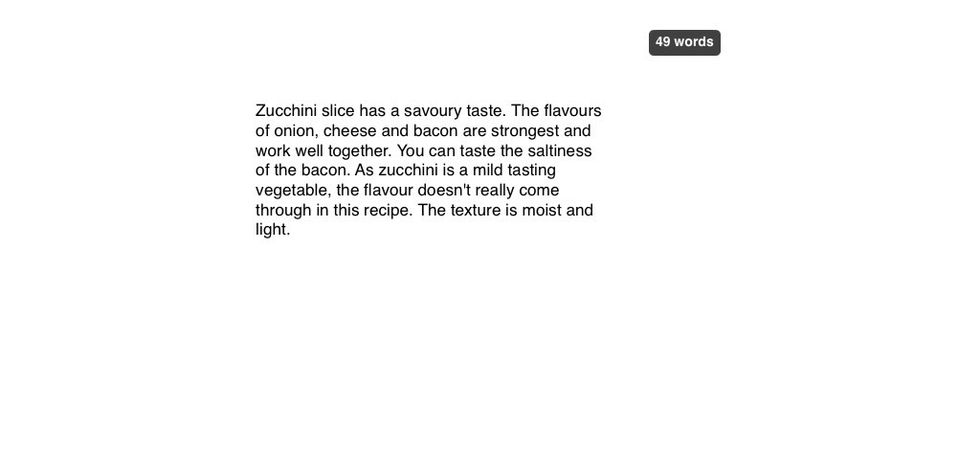 Taste test 👍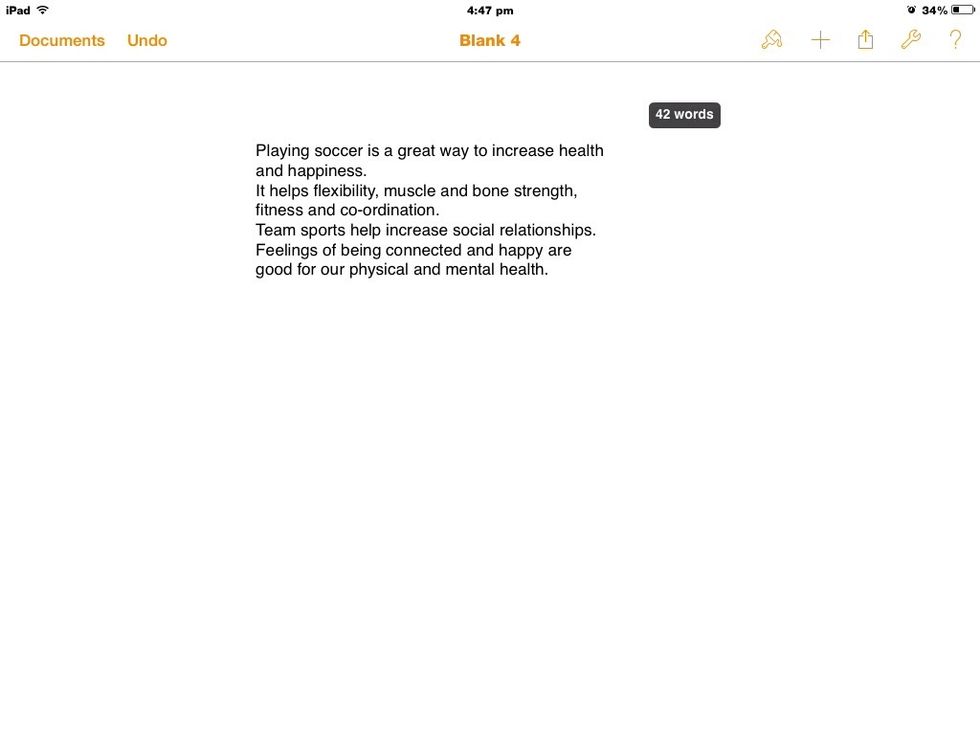 375.0g Zucchini
1.0 large onion
3.0 Rashers bacon
1.0c Grated cheddar cheese
1.0c Self-rising flour
0.0c Olive oil
5.0 Eggs
Pinch of pepper