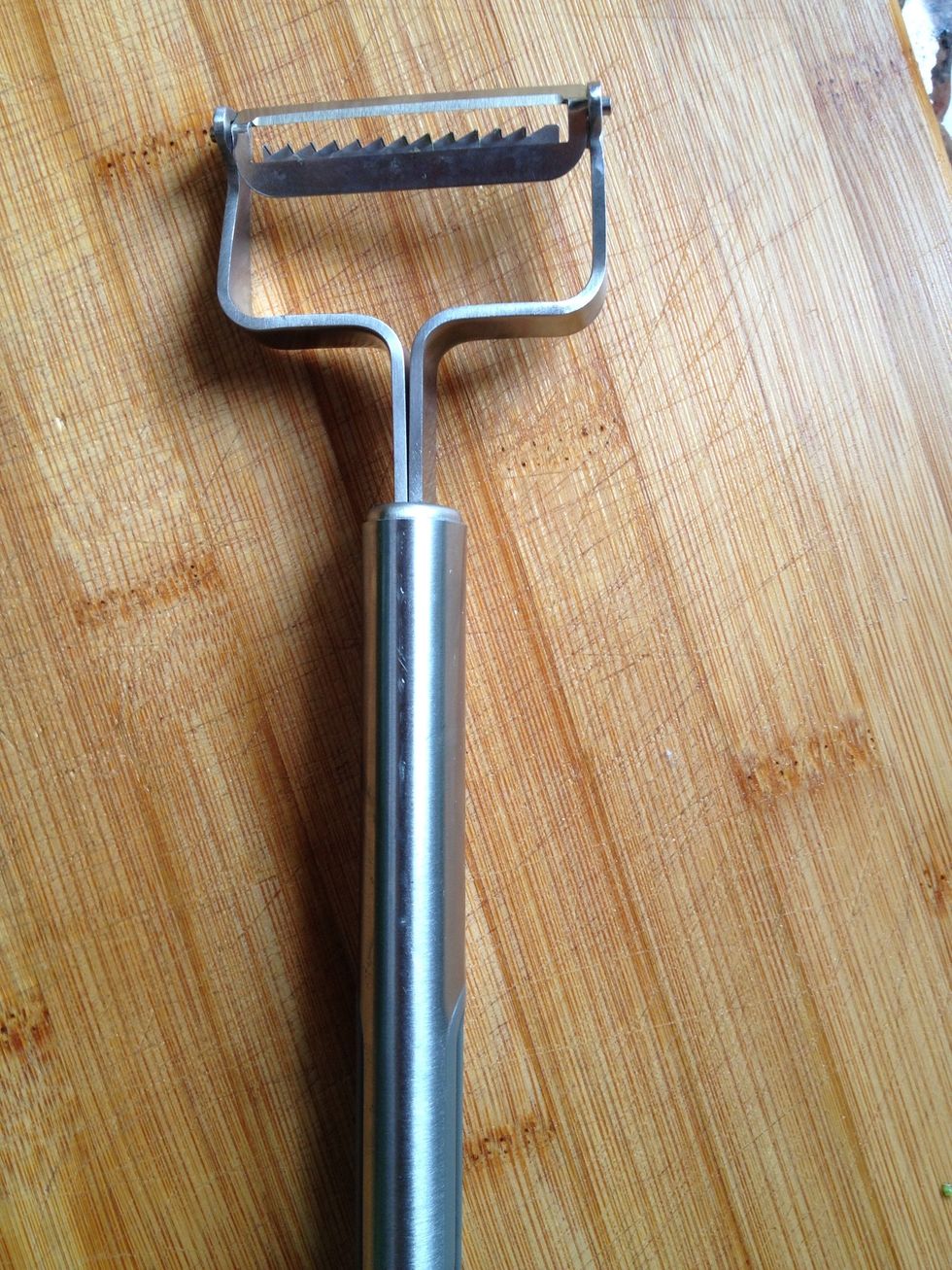 Use a julienne peeler--this can be any kind.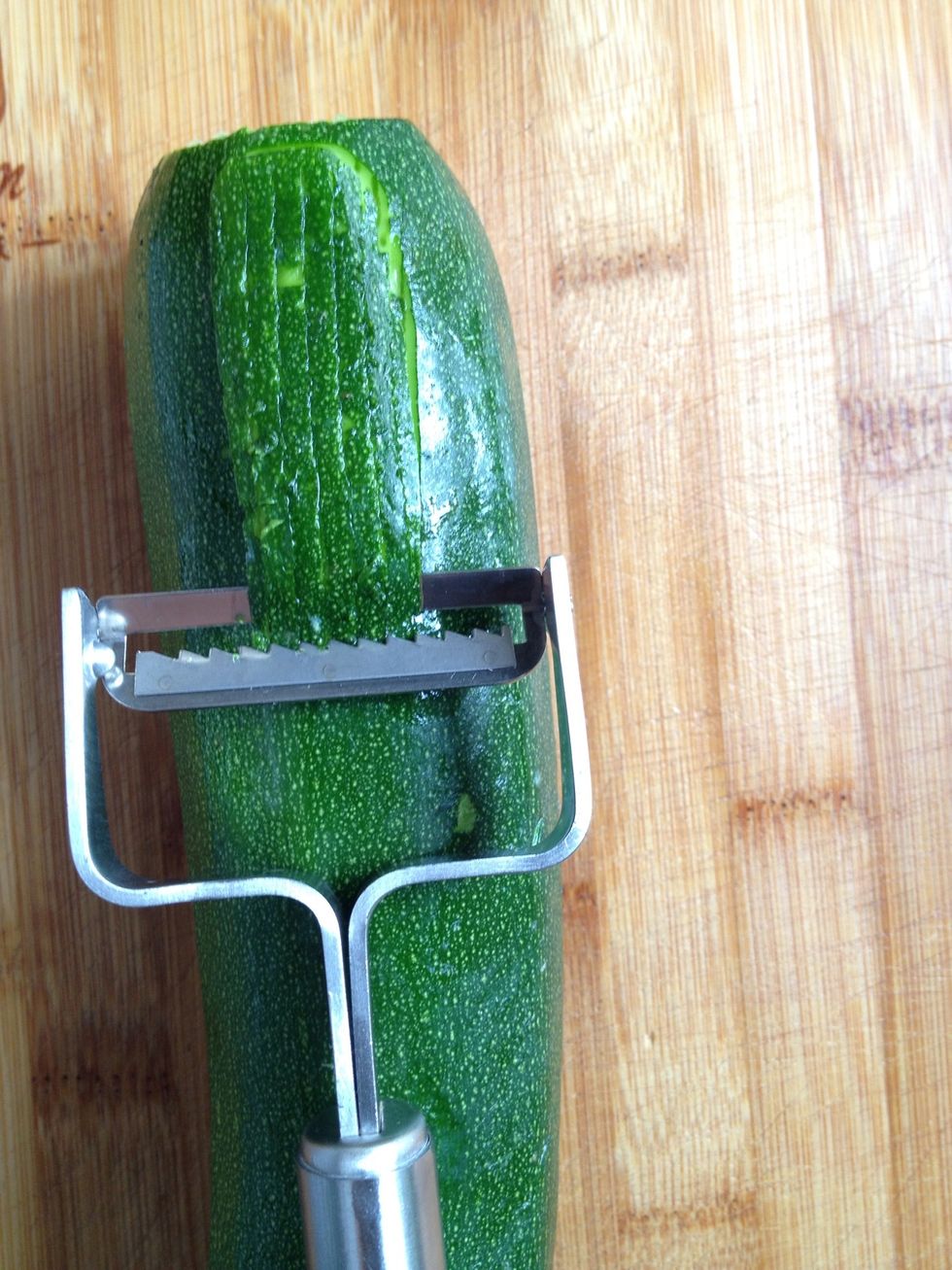 Hold down your zucchini and begin slicing with your julienne peeler. Tip: the more firm your zucchini is the easier it will be.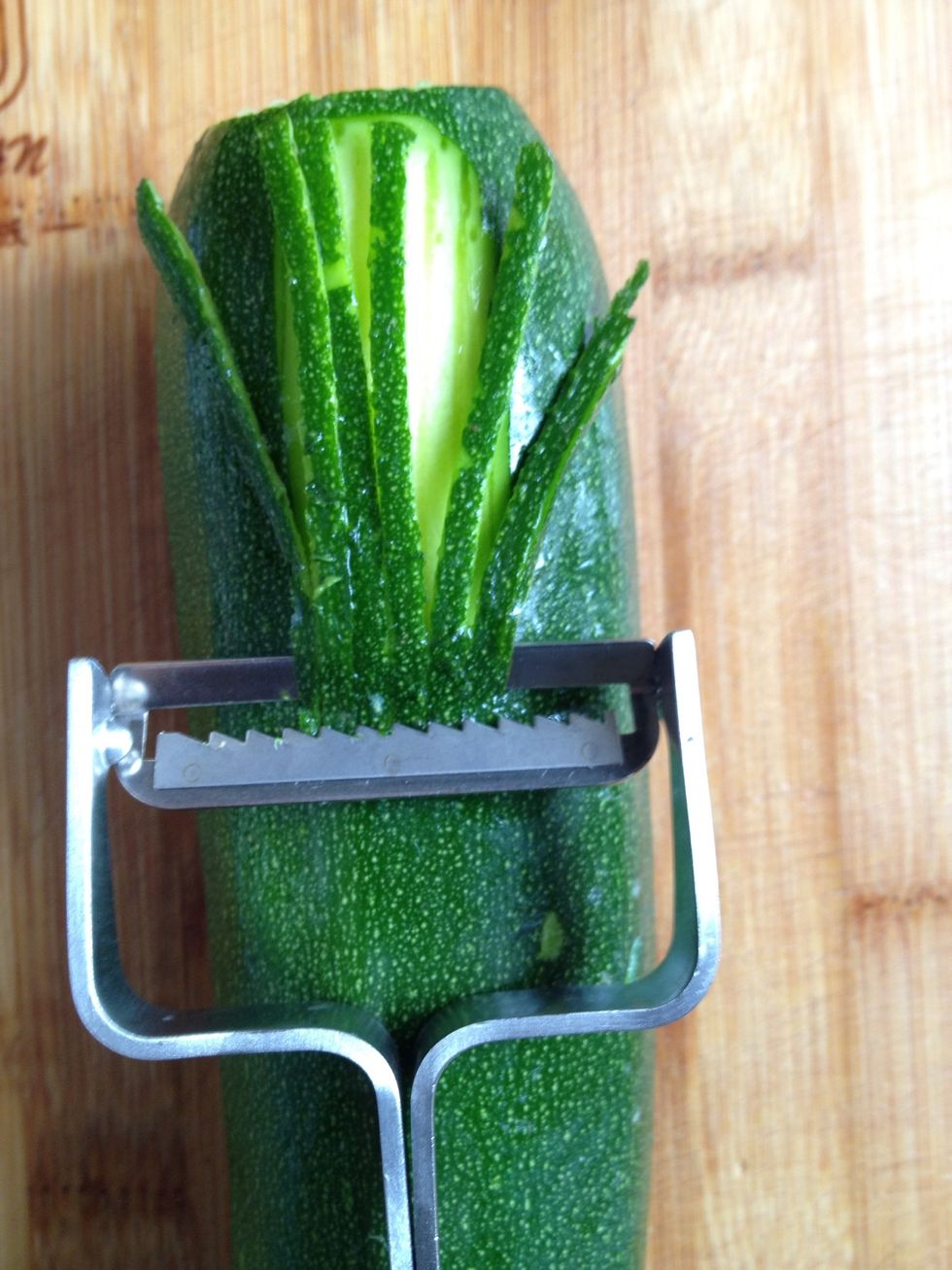 This is what it should look like. Tip: keep the top of the zucchini in place to hold onto it.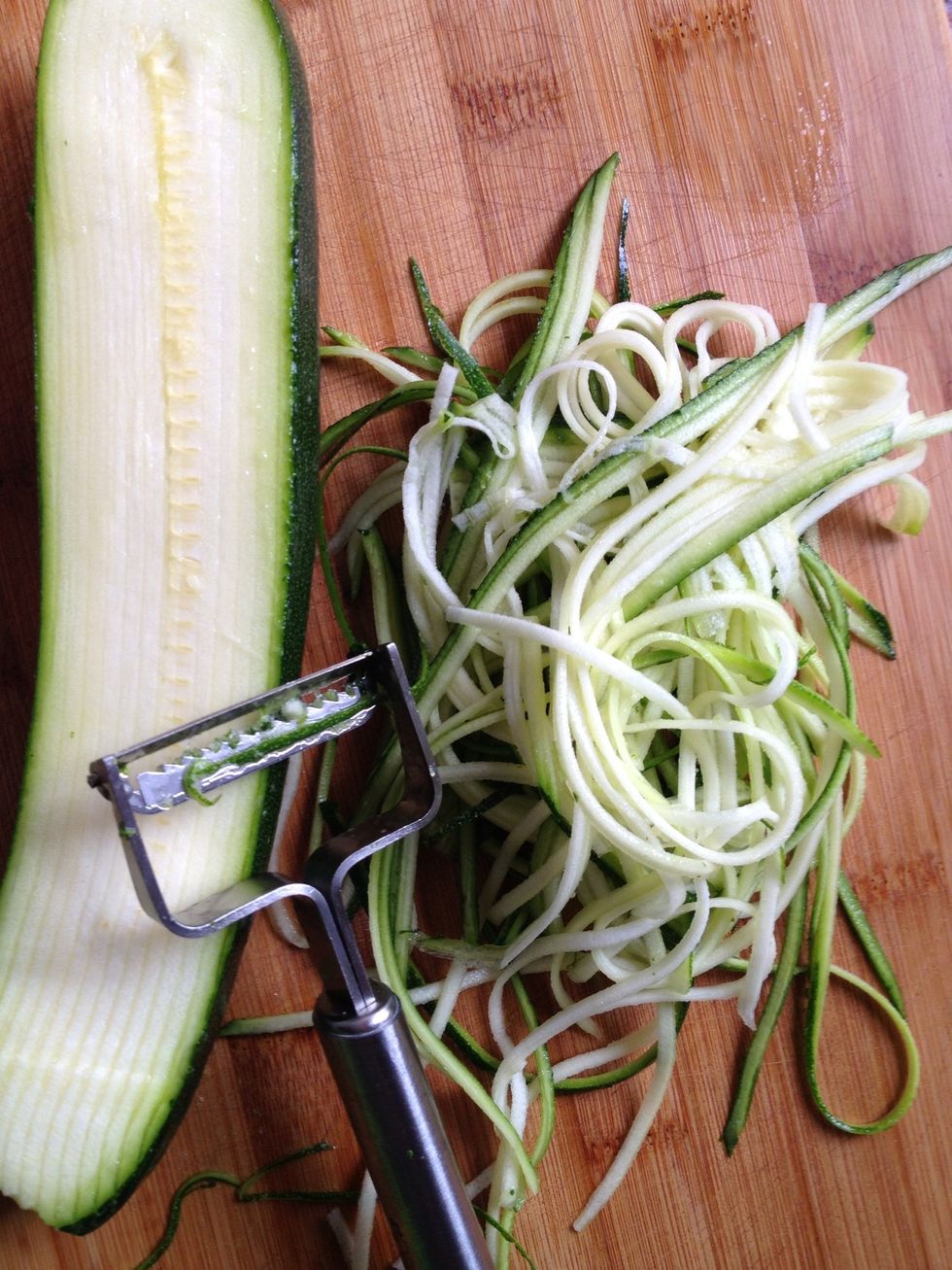 There you have it!
Put it in a bowl and add some boiling water to it for 5 min or cover and put in microwave for 2-3 min or stir fry with veggies. You just want to get the zucchini a bit soft so it's easier to eat
Top with any sauce or veggies! Enjoy!
Zucchini or Squash
Julienne peeler