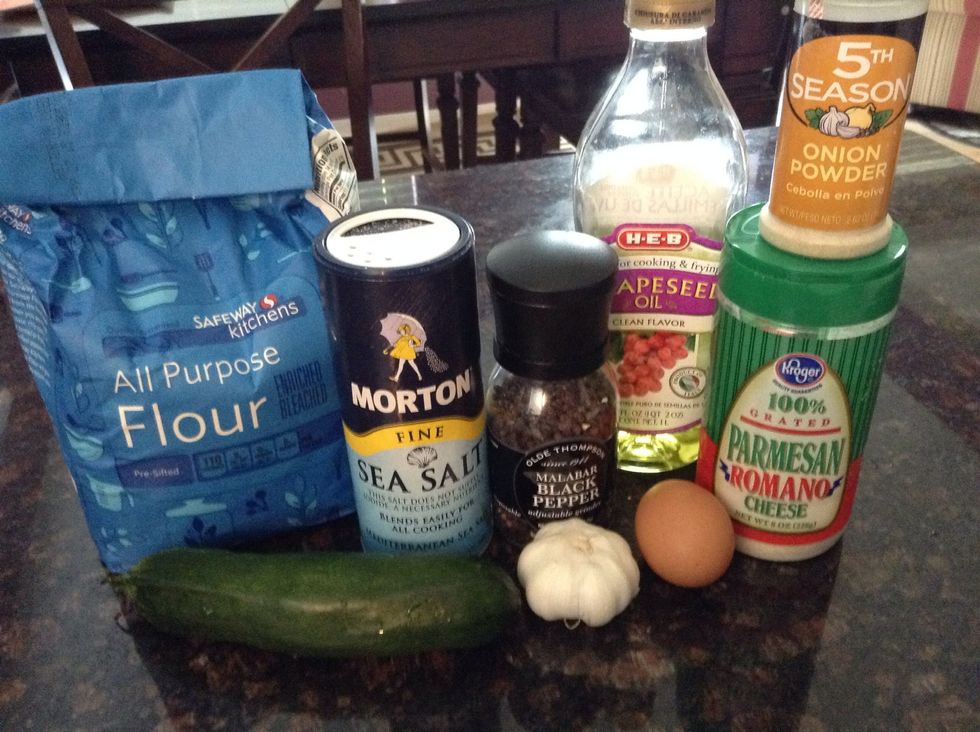 Gather your ingredients. See supply list; measurements included. Prep time 10 minutes, cook time ~15 minutes.
In mixing bowl, beat 1 egg with whisk.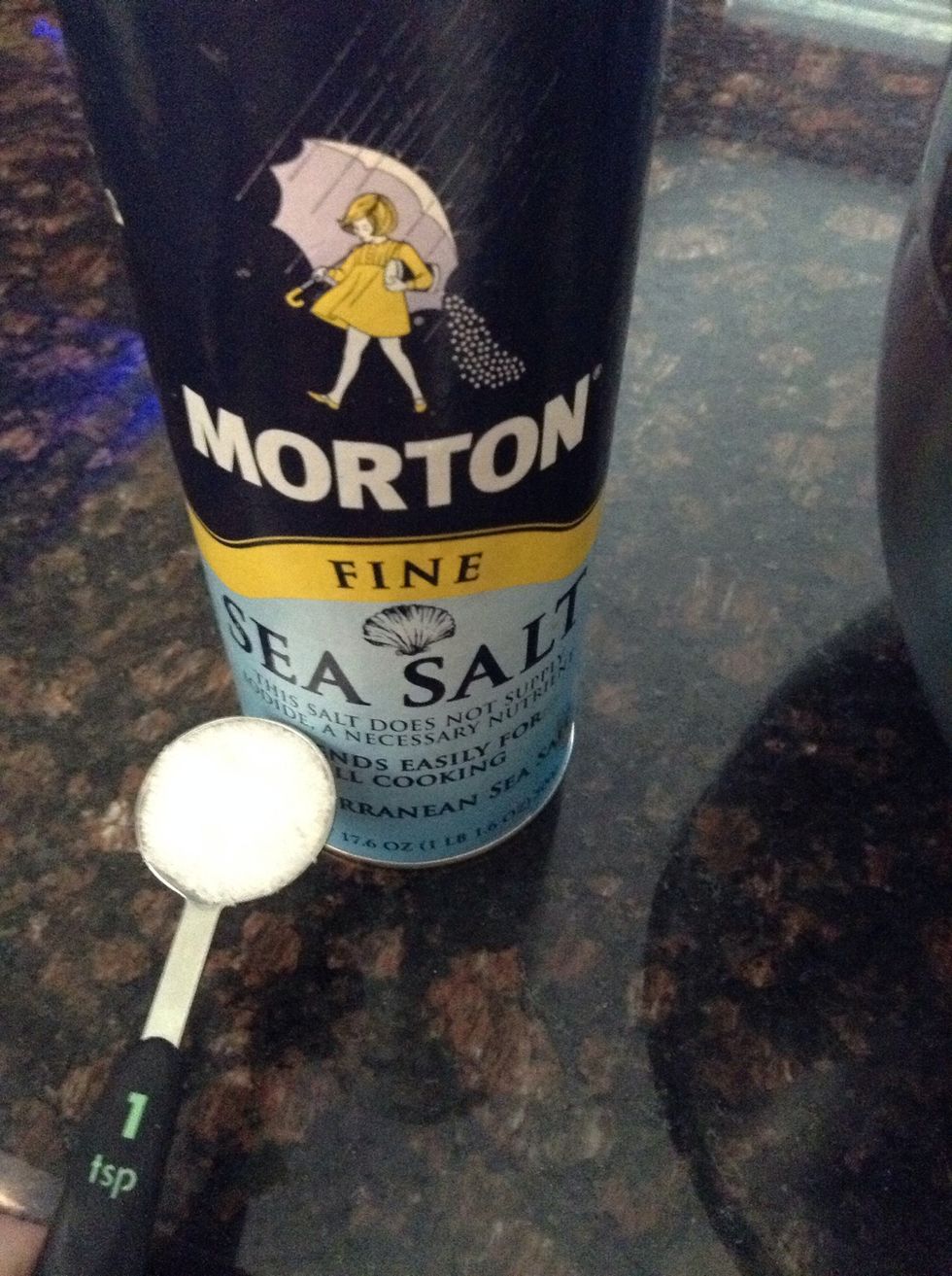 Add to egg mixture 1 tsp sea salt.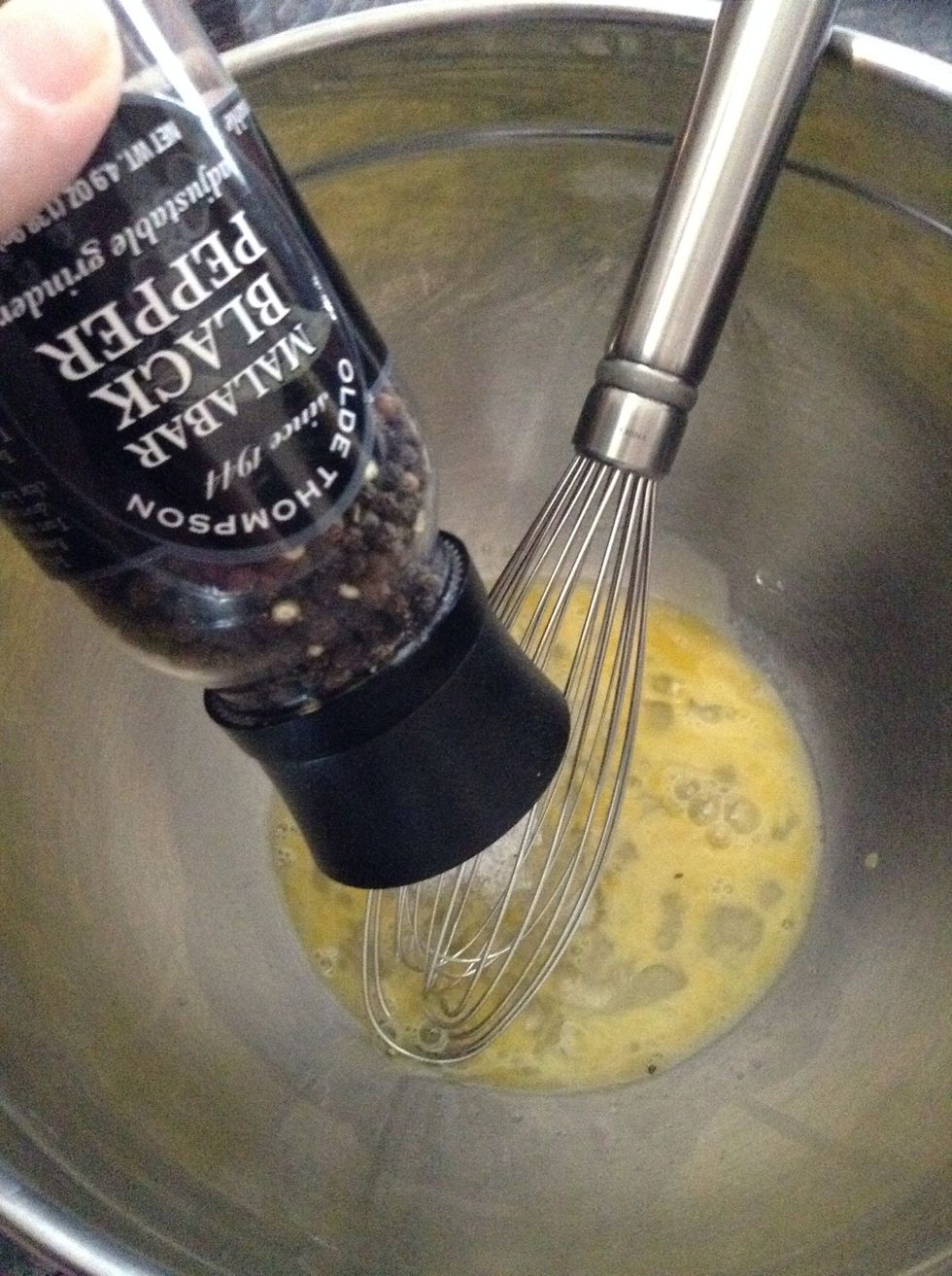 Add ~1/4 tsp black pepper.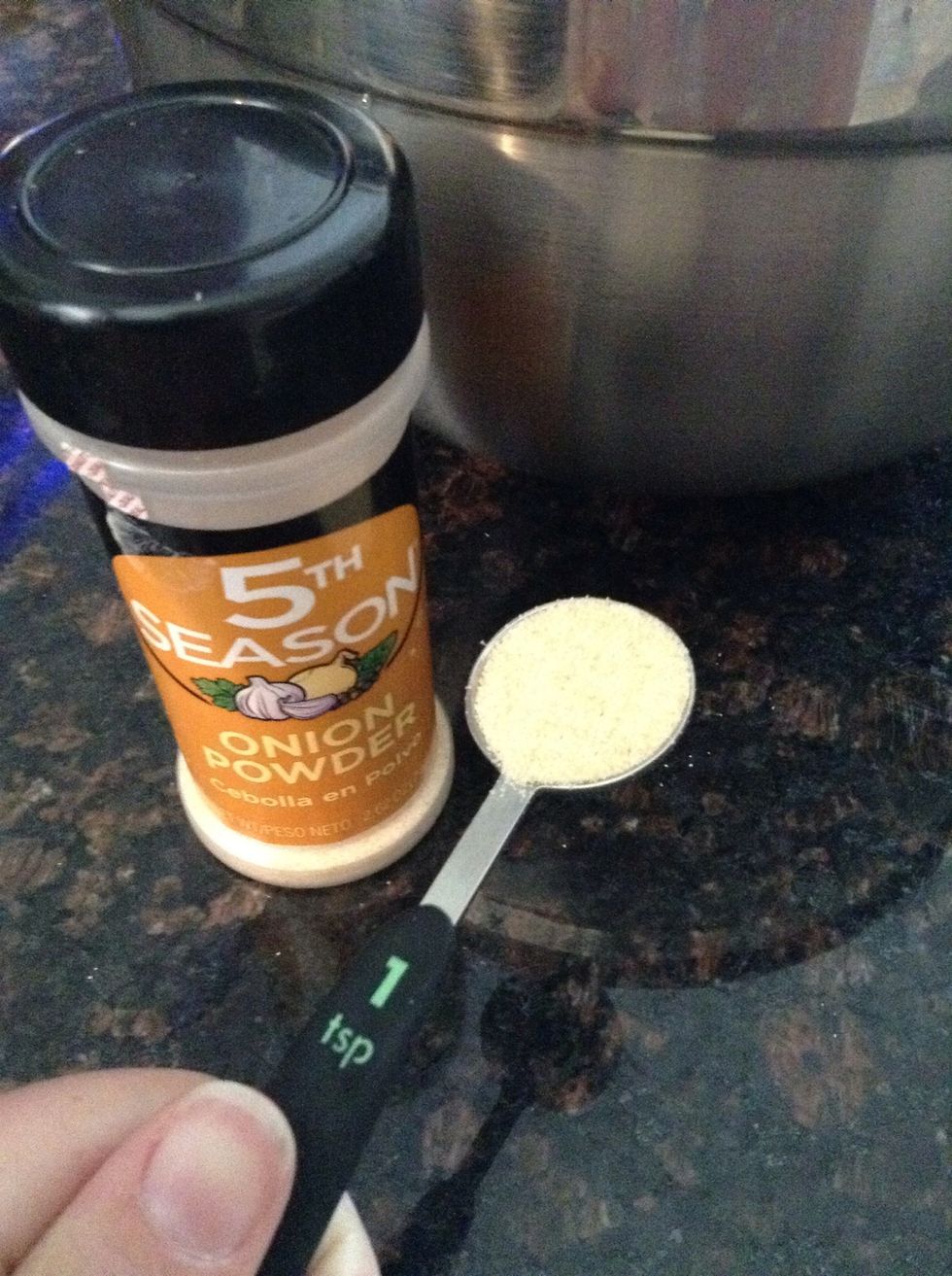 1 tsp onion powder, into the mixture.
3 cloves fresh garlic pressed or minced.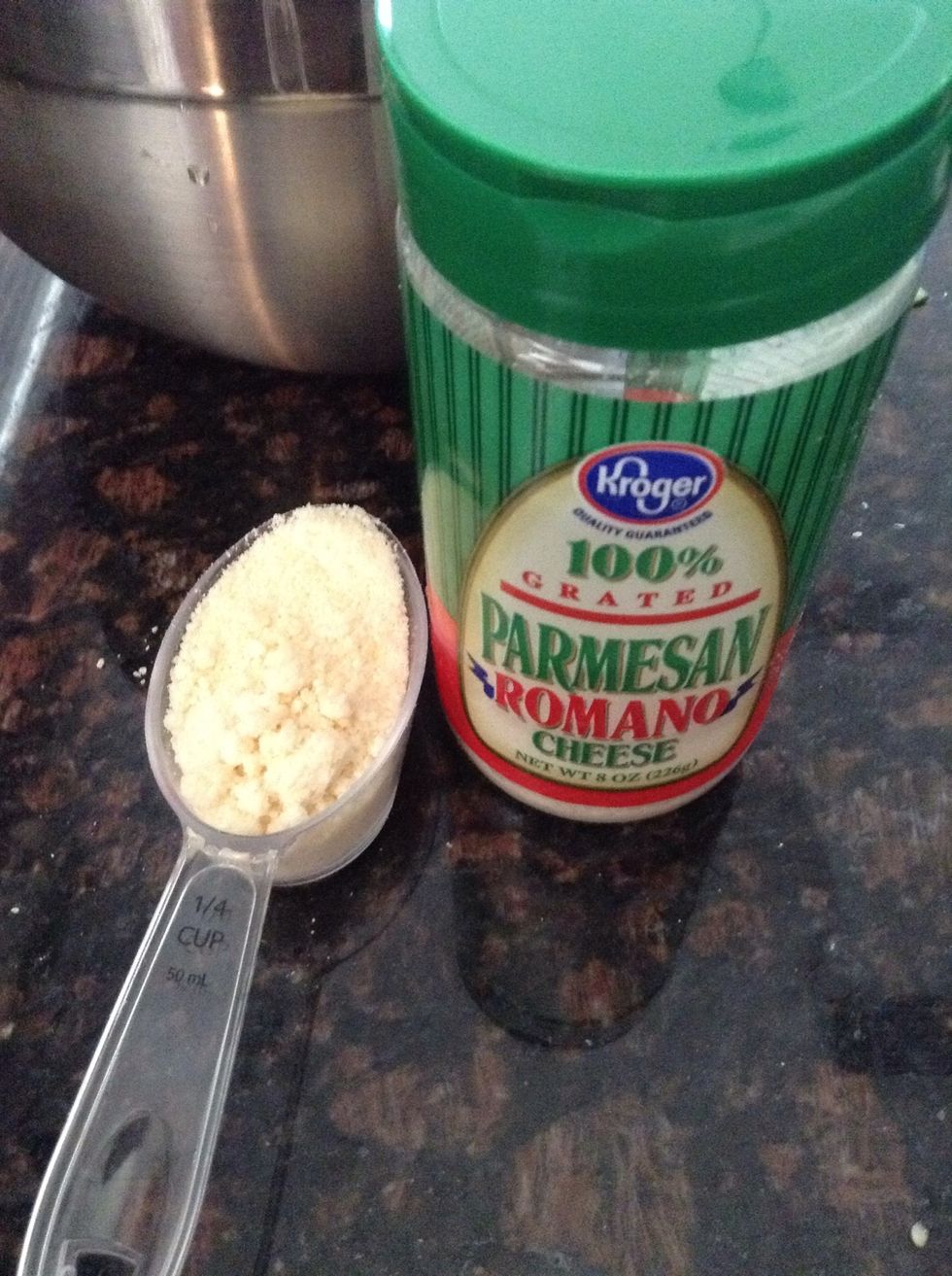 1/4 cup Parmesan Cheese into your batter.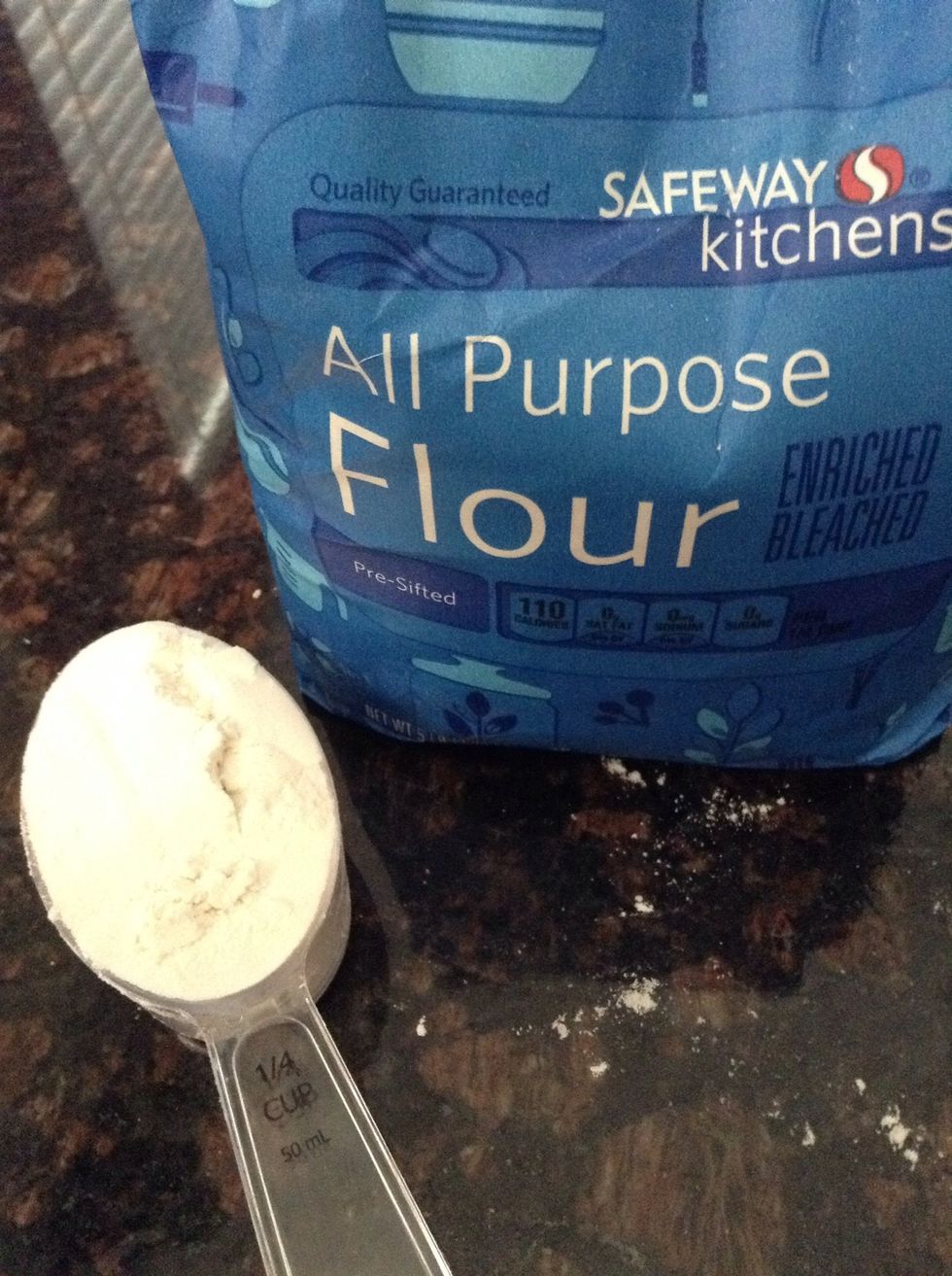 ~1/4 cup flour (any brand). This is going to help bind your batter together, so give or take how wet you batter is. You'll desire for more dry, than wet 😉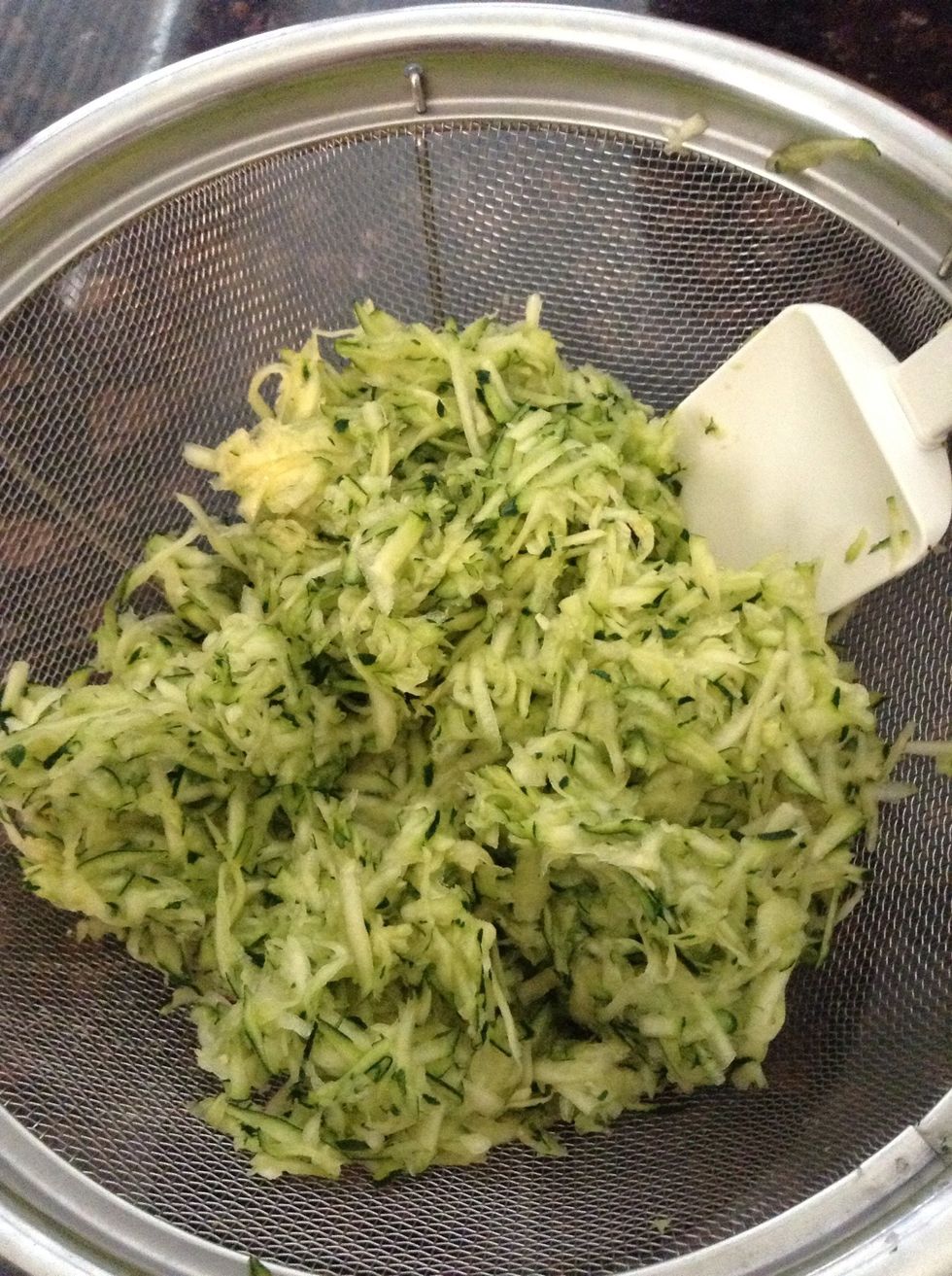 Grated zucchini, sprinkle with small amount of salt and allow drain for 10 minutes prior to cooking to get excess water out. Using paper towel or cheese cloth to ring out excess water.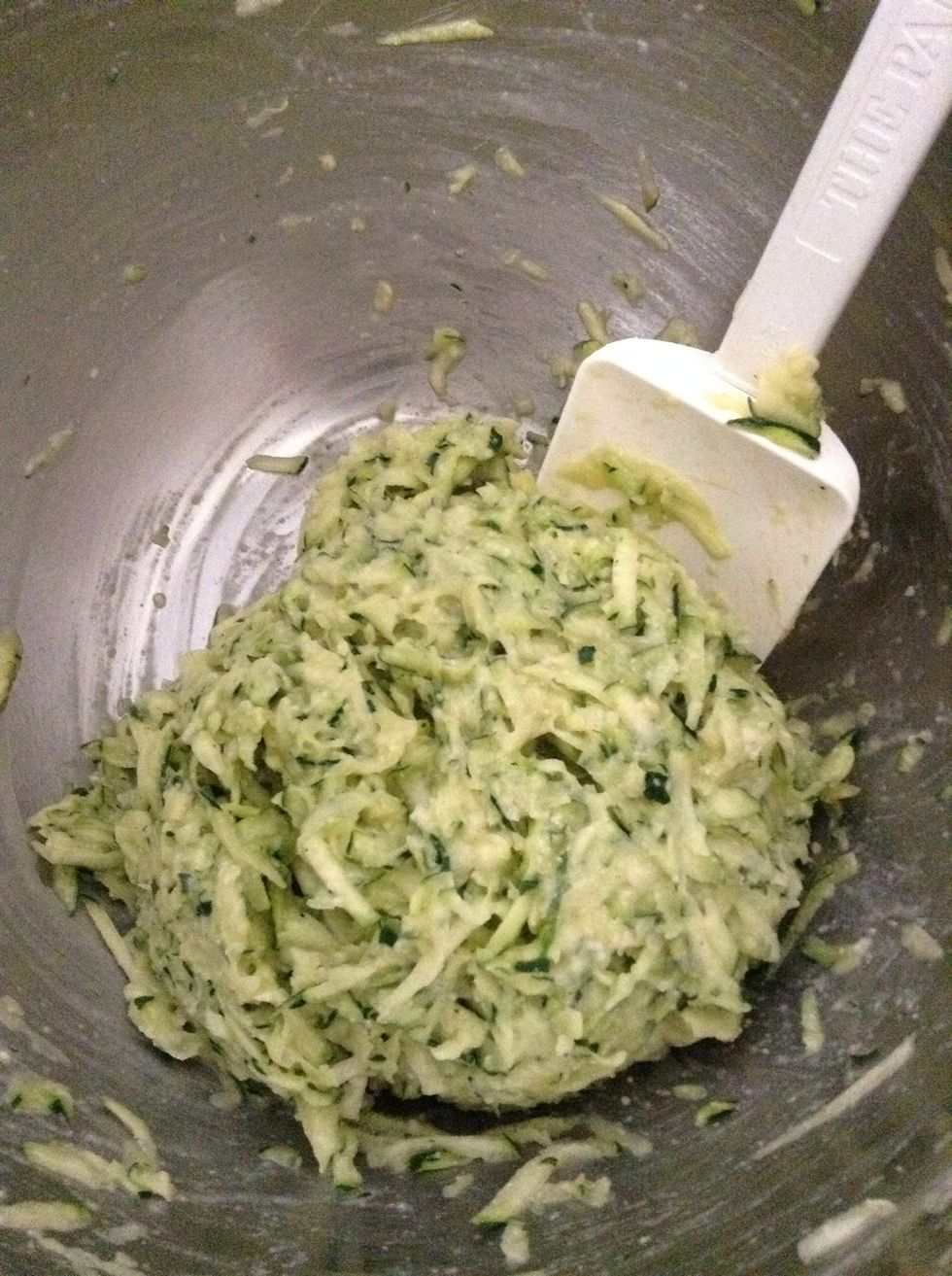 Add drained zucchini and mix into all other ingredients making a batter like this.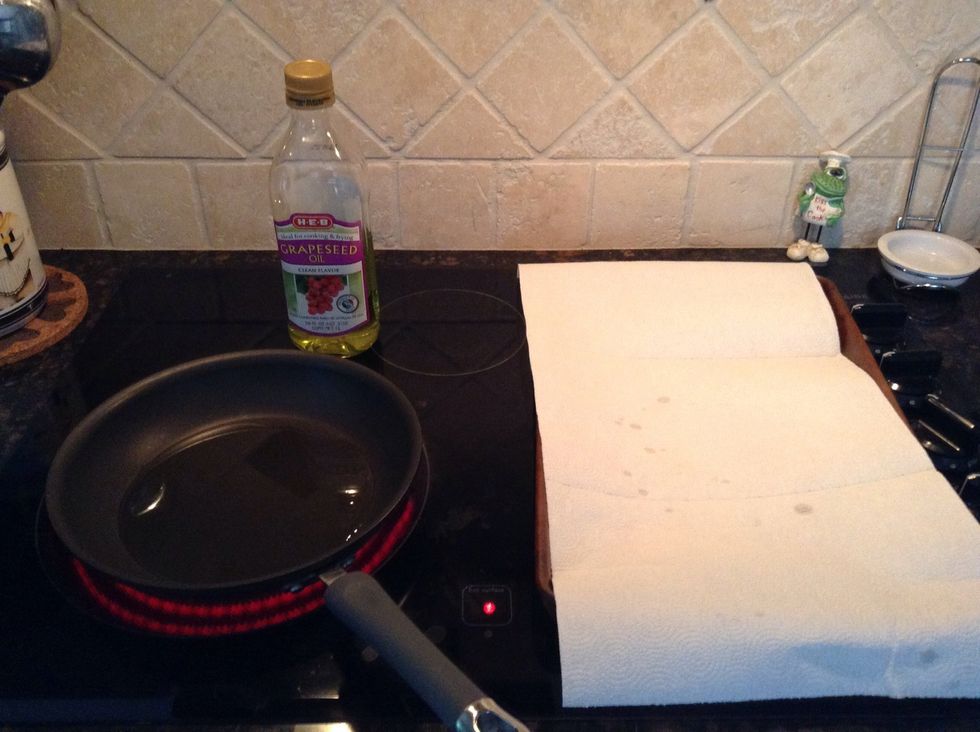 Prep your work station, large skillet with hot cooking oil and baking sheet lined with paper towel.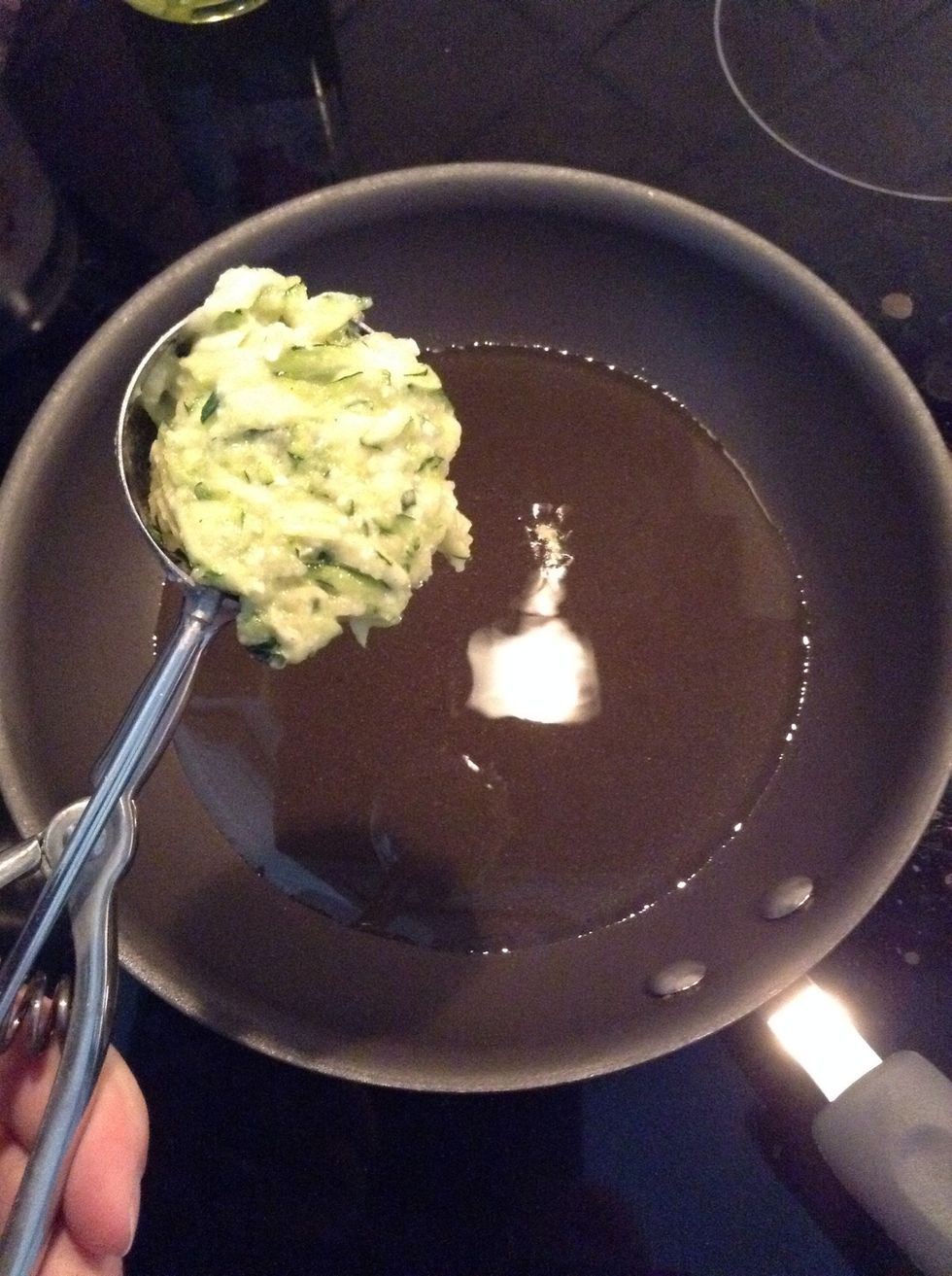 In hot skillet with oil, scoop about 1 Tbsp worth of batter into pan and flatten with back of spoon.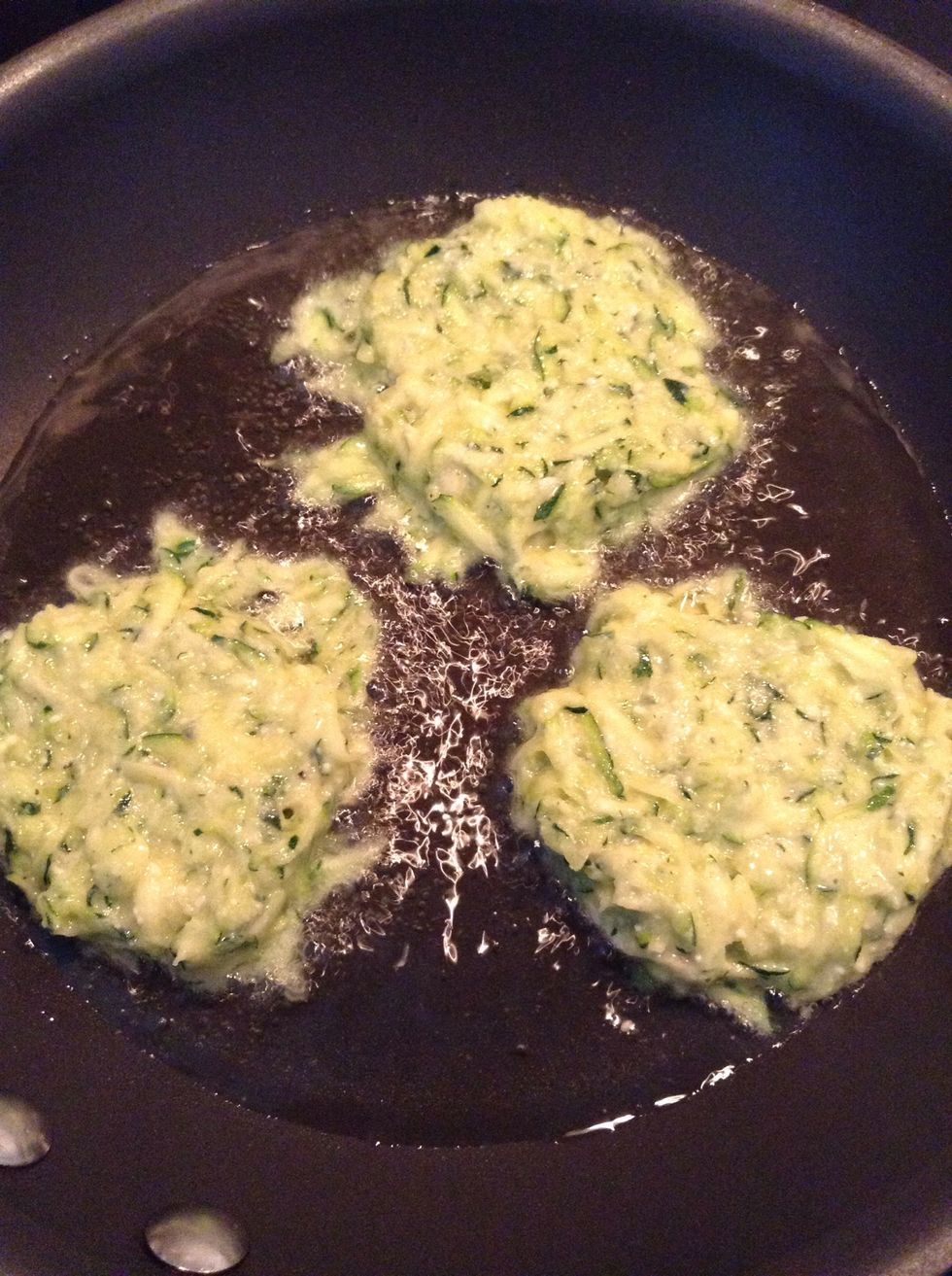 Fit as many fritters into your pan, allowing room to cook & flip.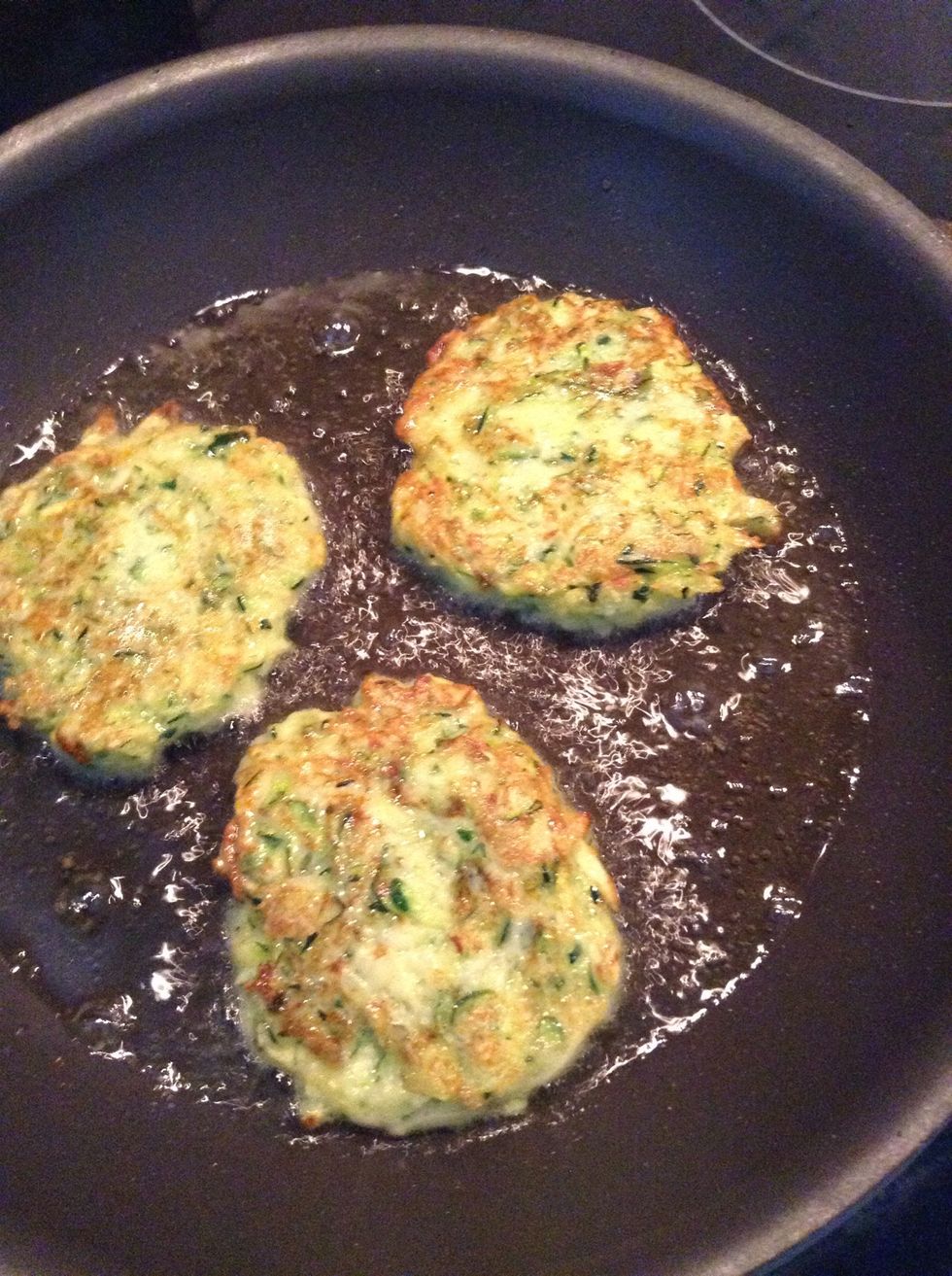 Flip fritters after 3-5 min cook time; until golden brown / crisp and do the same for the other side.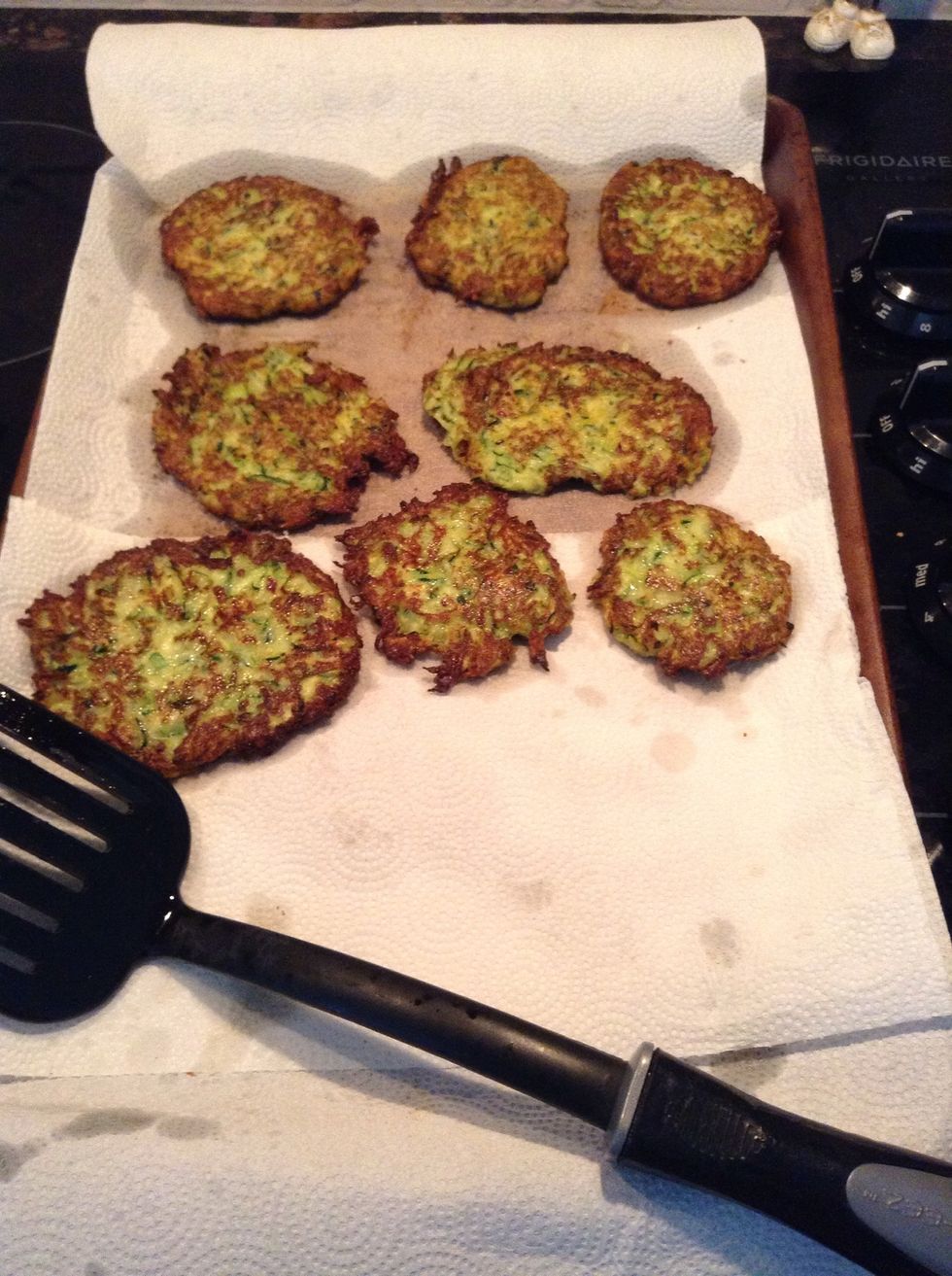 As fritters are done to your liking, let rest on paper towel to drain excess oil.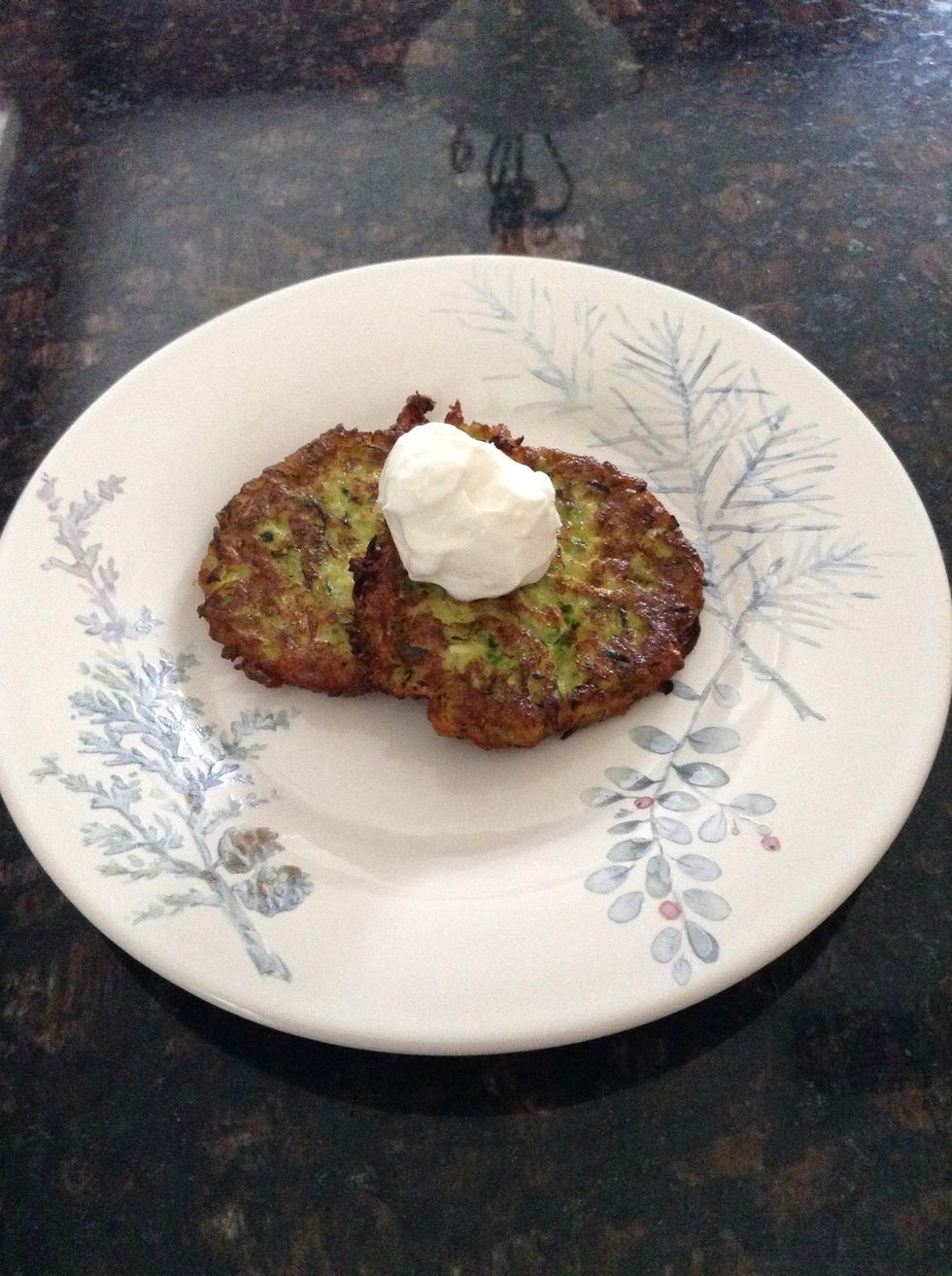 Serve warm, enjoy with a dollop of sour cream (optional).
1/2lb Zucchini, grated
1/4c All Purpose Flour (any brand)
1/4c Parmesan cheese, grated
1.0tsp Sea Salt
1/4tsp Black pepper
1.0tsp Onion Powder
3.0 Cloves garlic, minced
1.0 Egg, beaten
Oil (Any kind, I used Grapeseed)
Sour Cream (optional)