My husband prefers this cake instead of Zucchini Bread. It has chocolate chips on top, which of course makes anything better!! :-)
218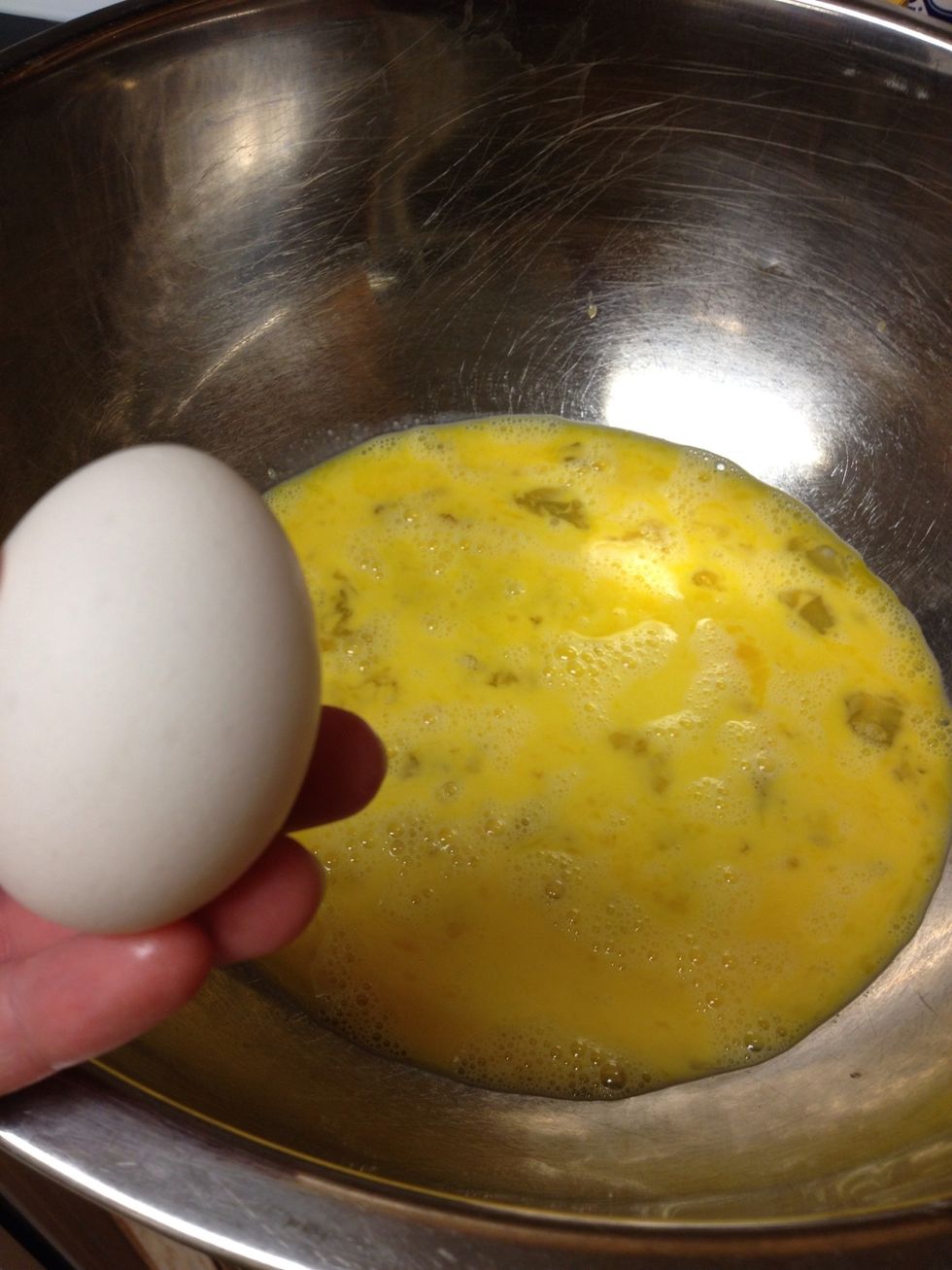 Crack 3 eggs into your bowl.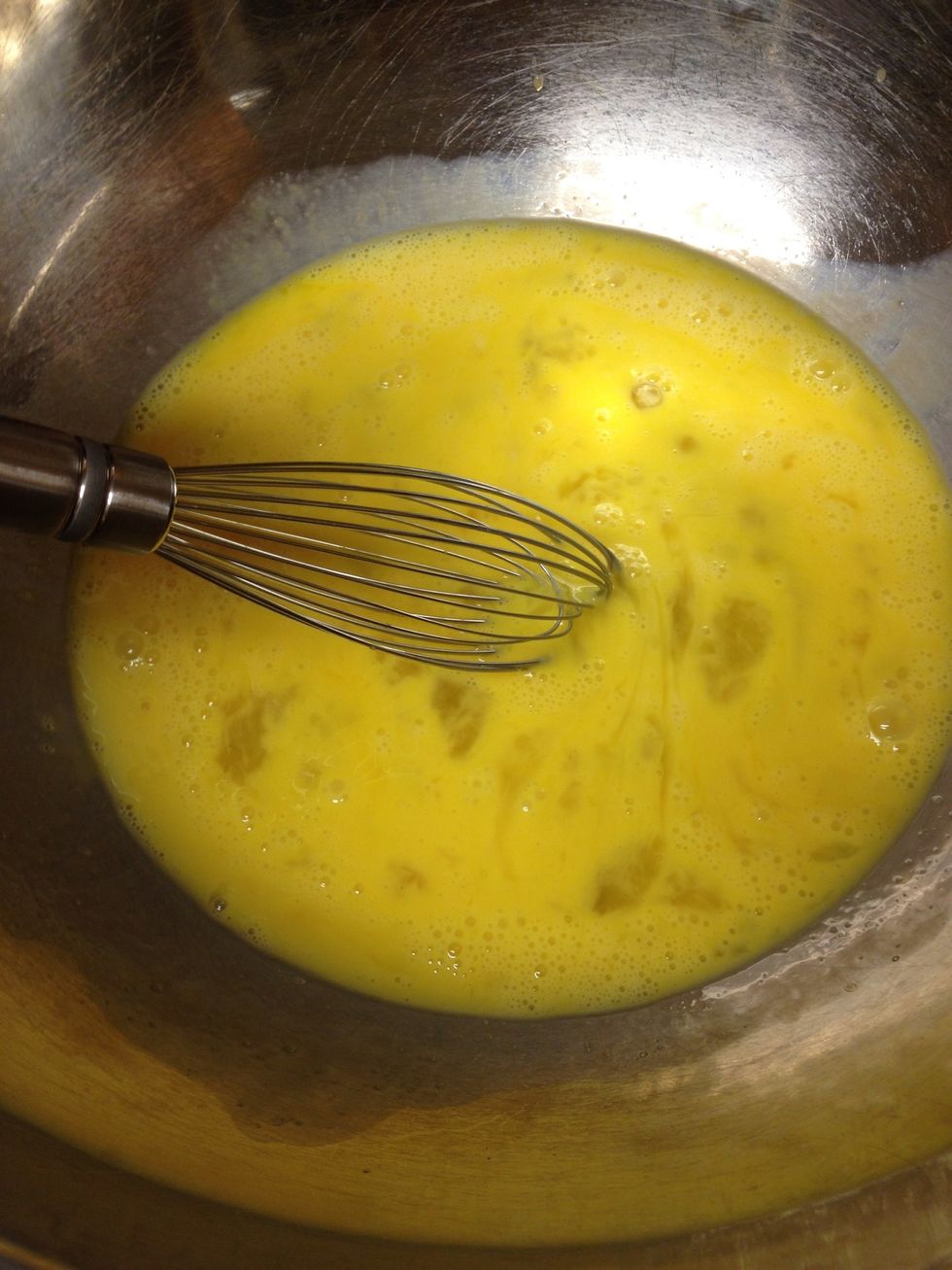 Beat slightly with wire whisk.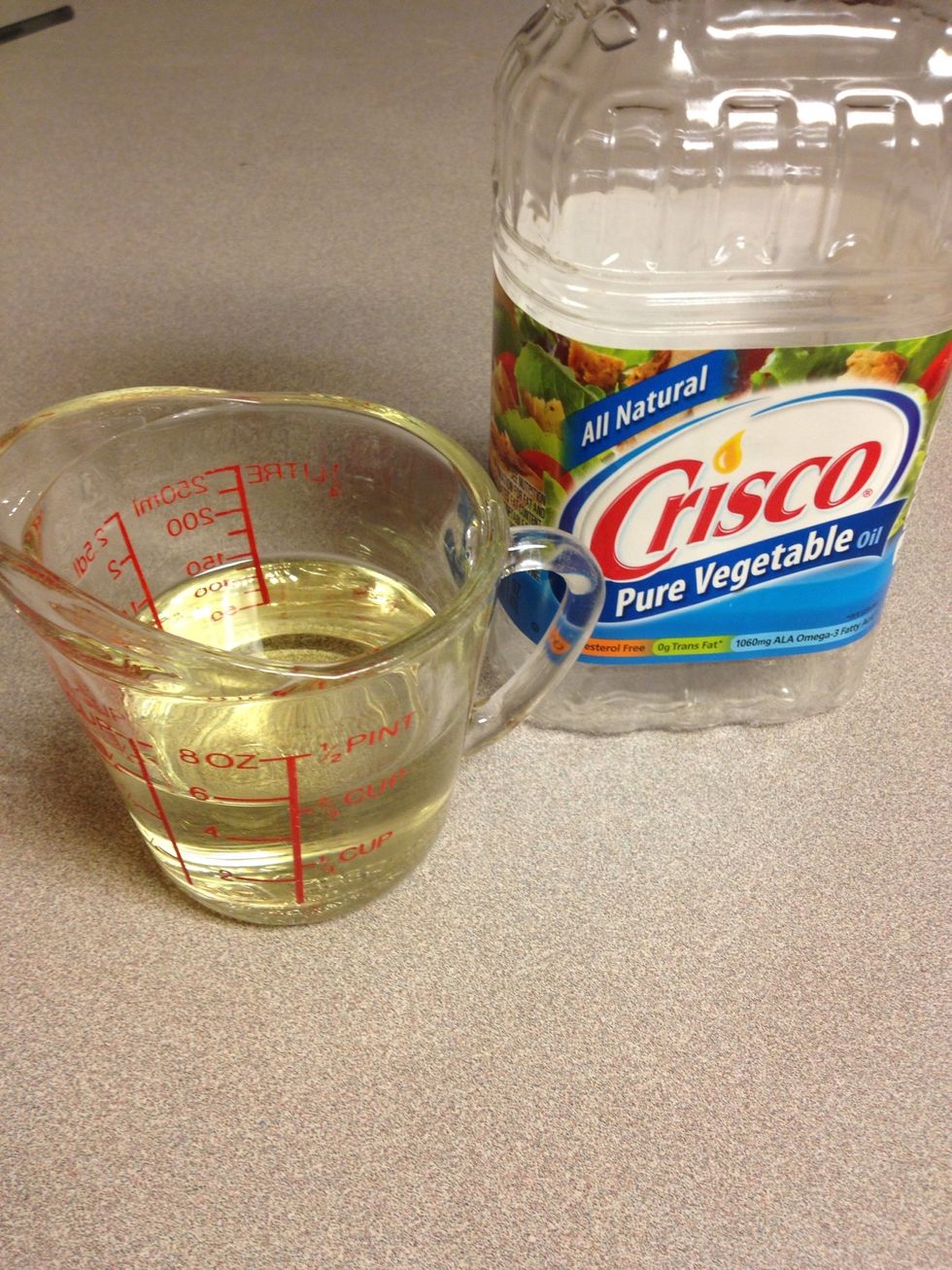 Add 3/4 cup oil to the eggs.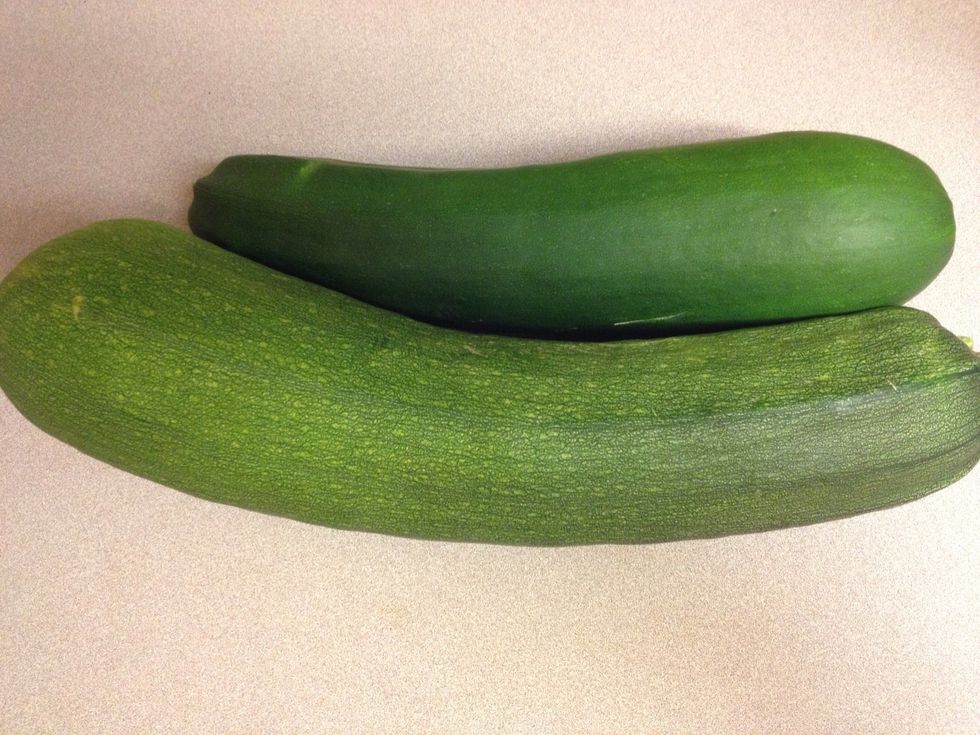 Next rinse off the fresh zucchini.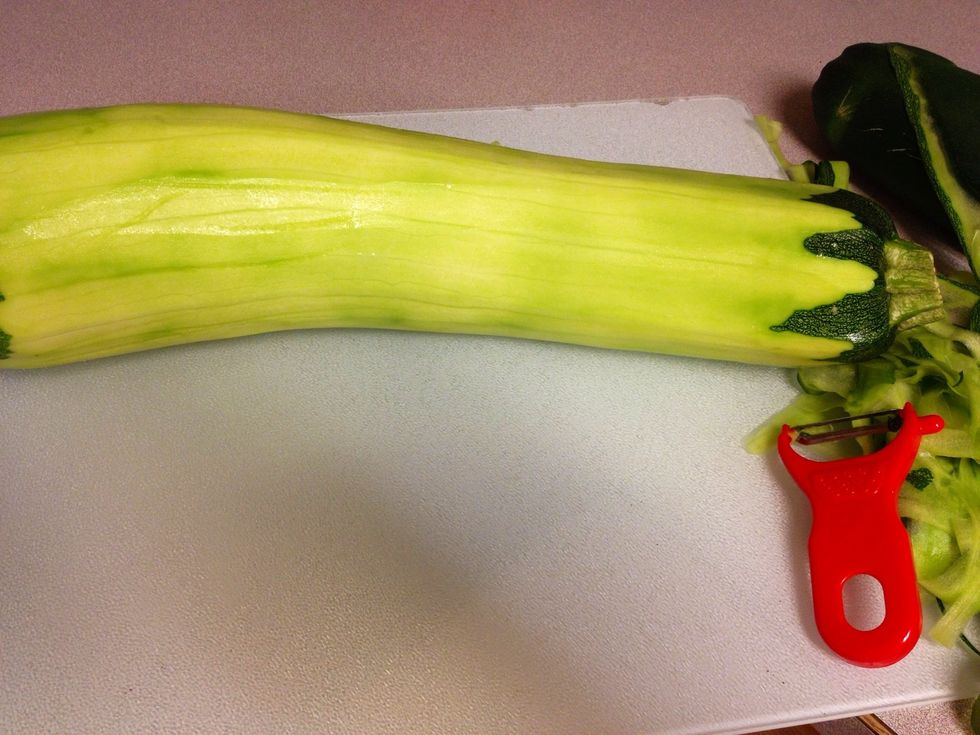 Peel off the green skin with either a knife or a vegetable peeler. I used a cheap one from the dollar store - worked great.
Cut the zucchini into manageable pieces so you can remove the spongy center that contains the seeds.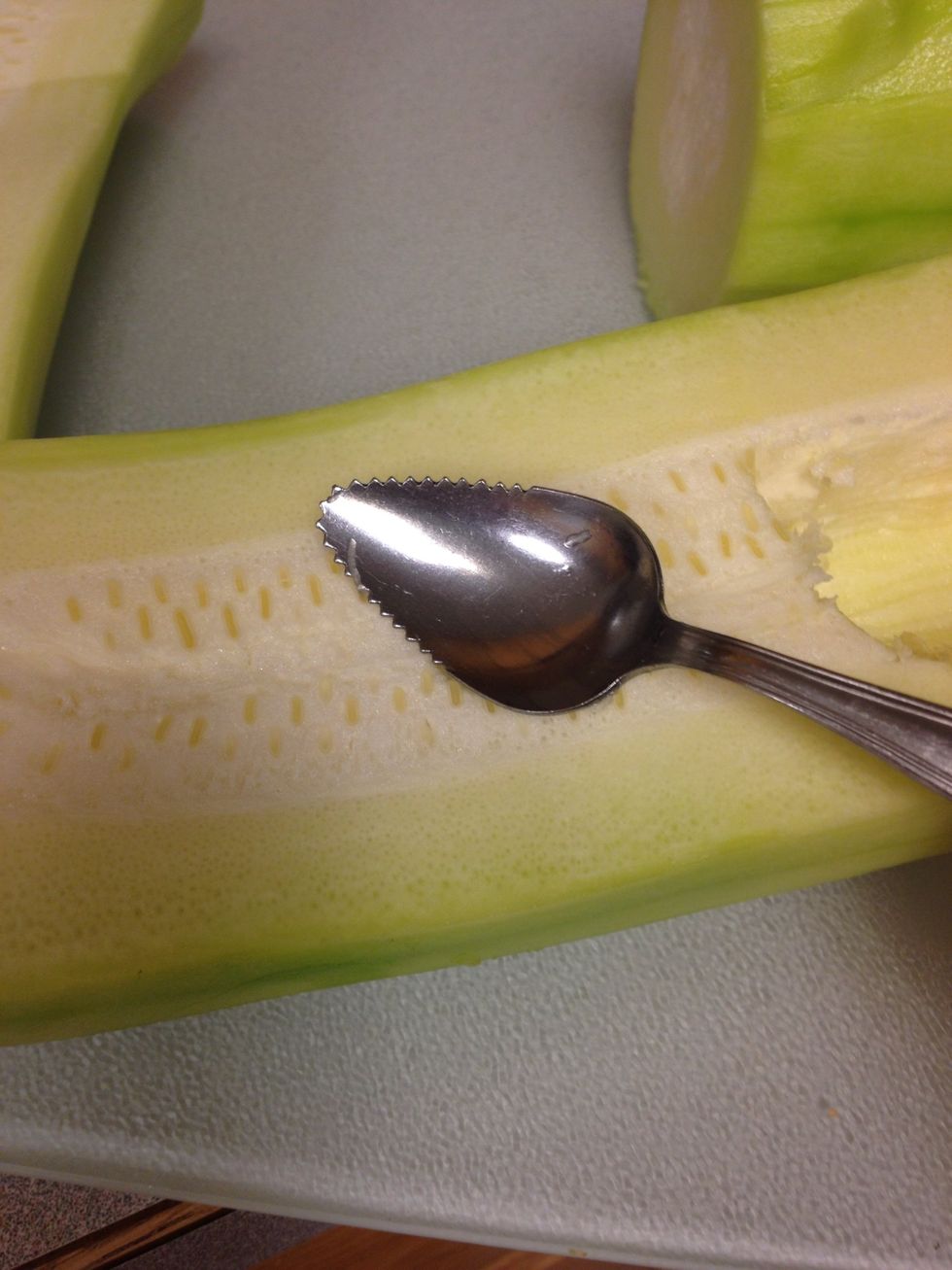 A grapefruit spoon was my tool of choice.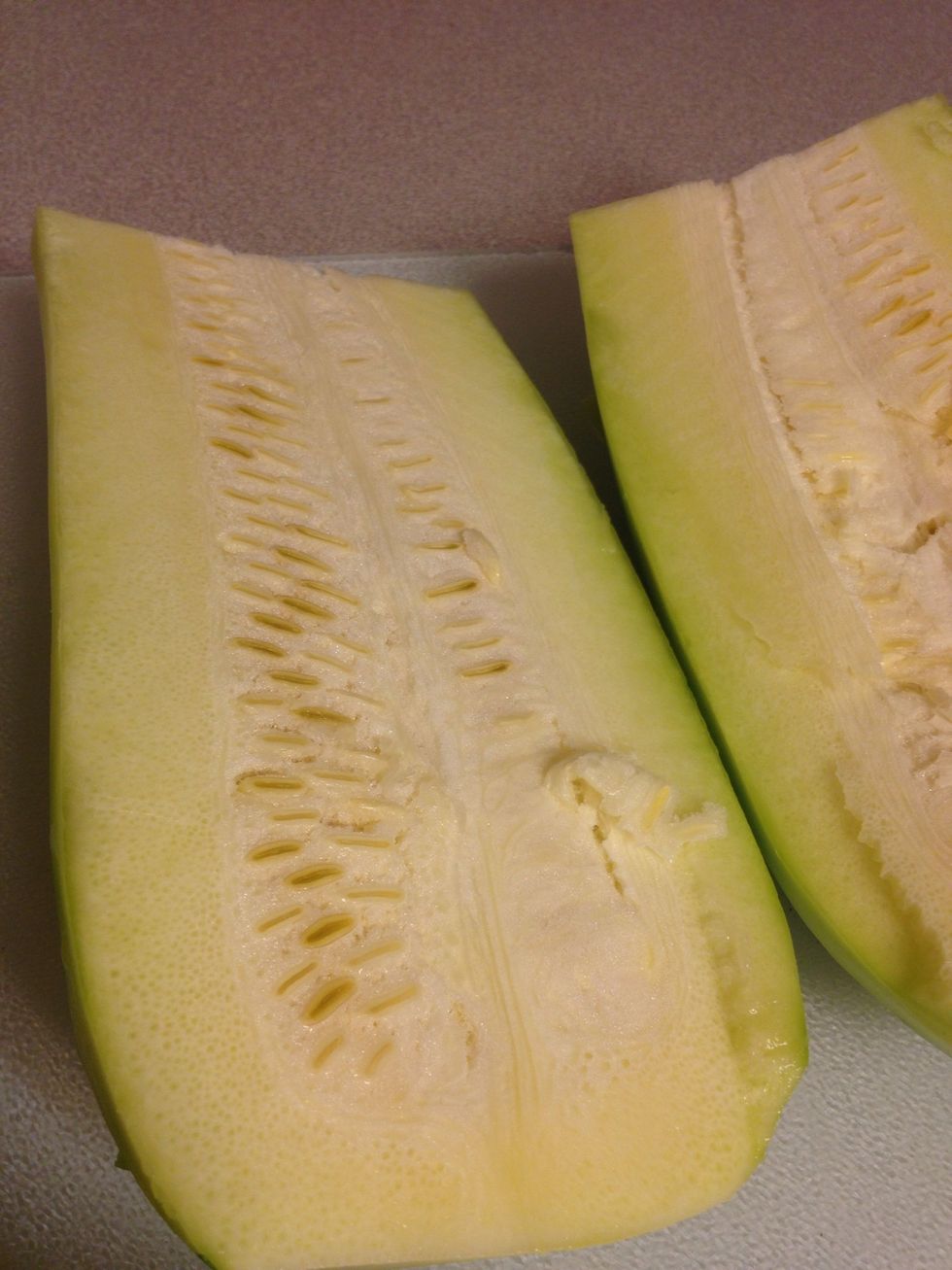 The bigger the zucchini, the bigger the seeds. I have actually skipped this part if the seeds are tiny, as with some store-bought zucchini.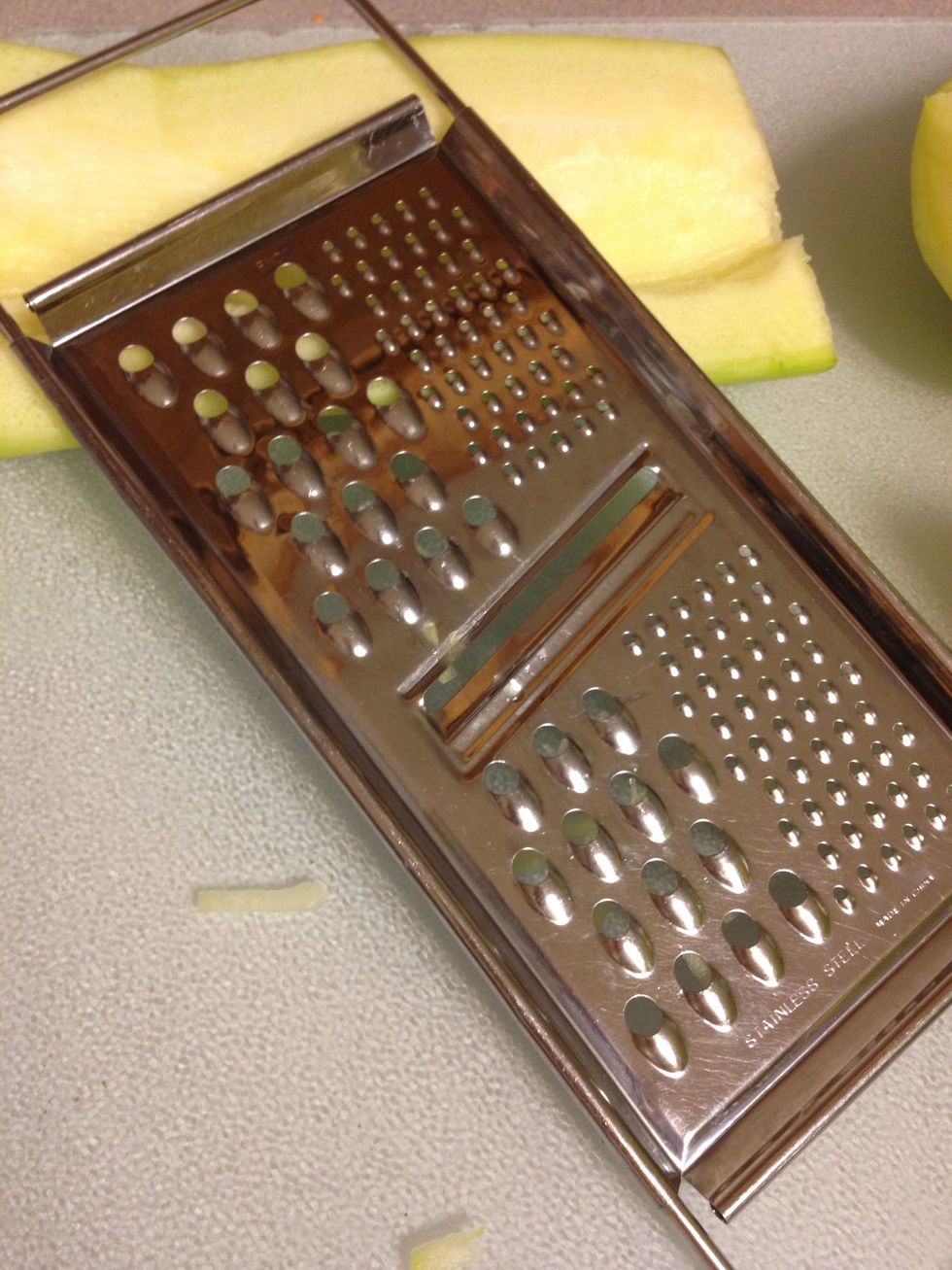 Now you get to grate the zucchini.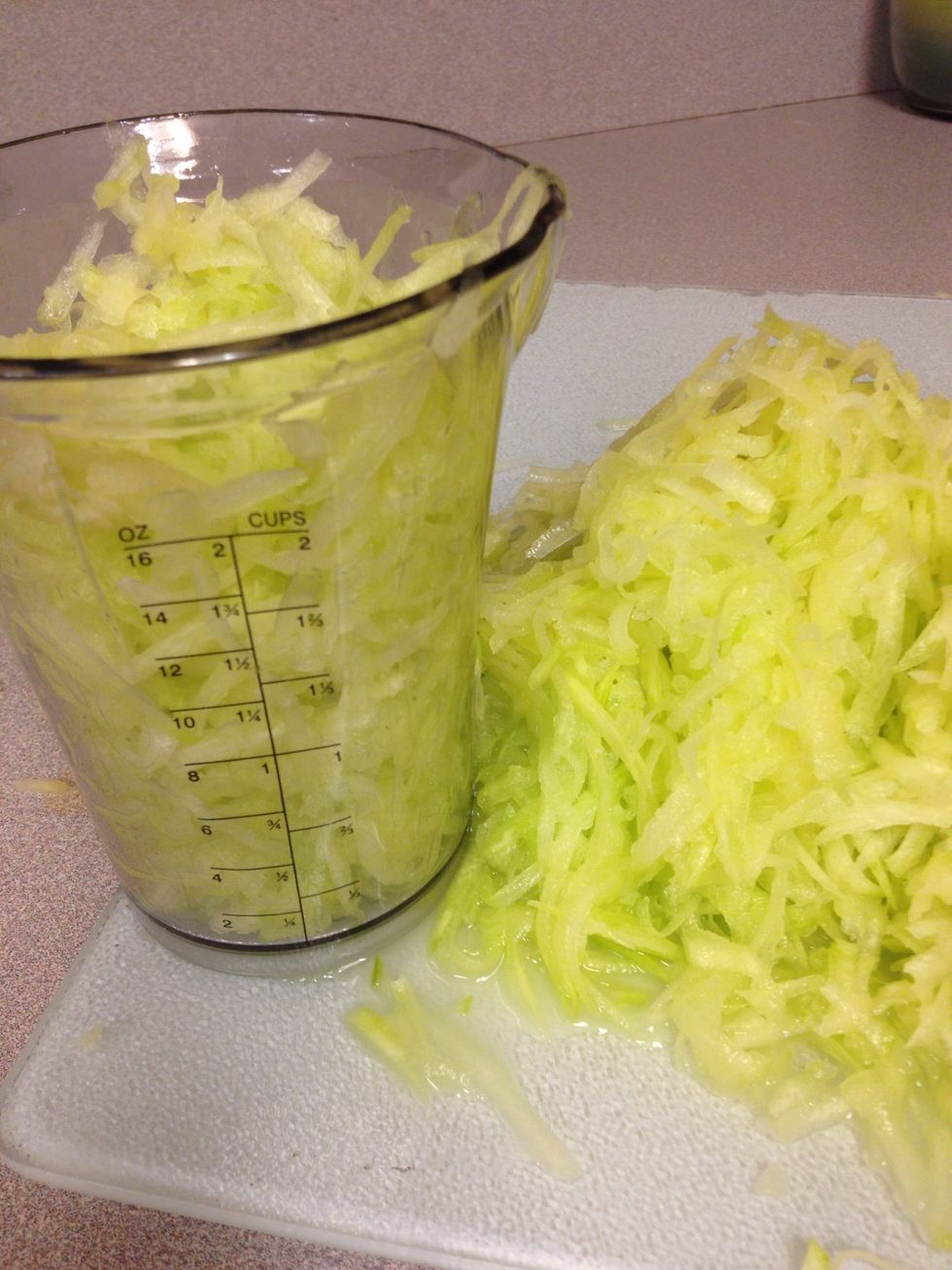 You'll need two cups.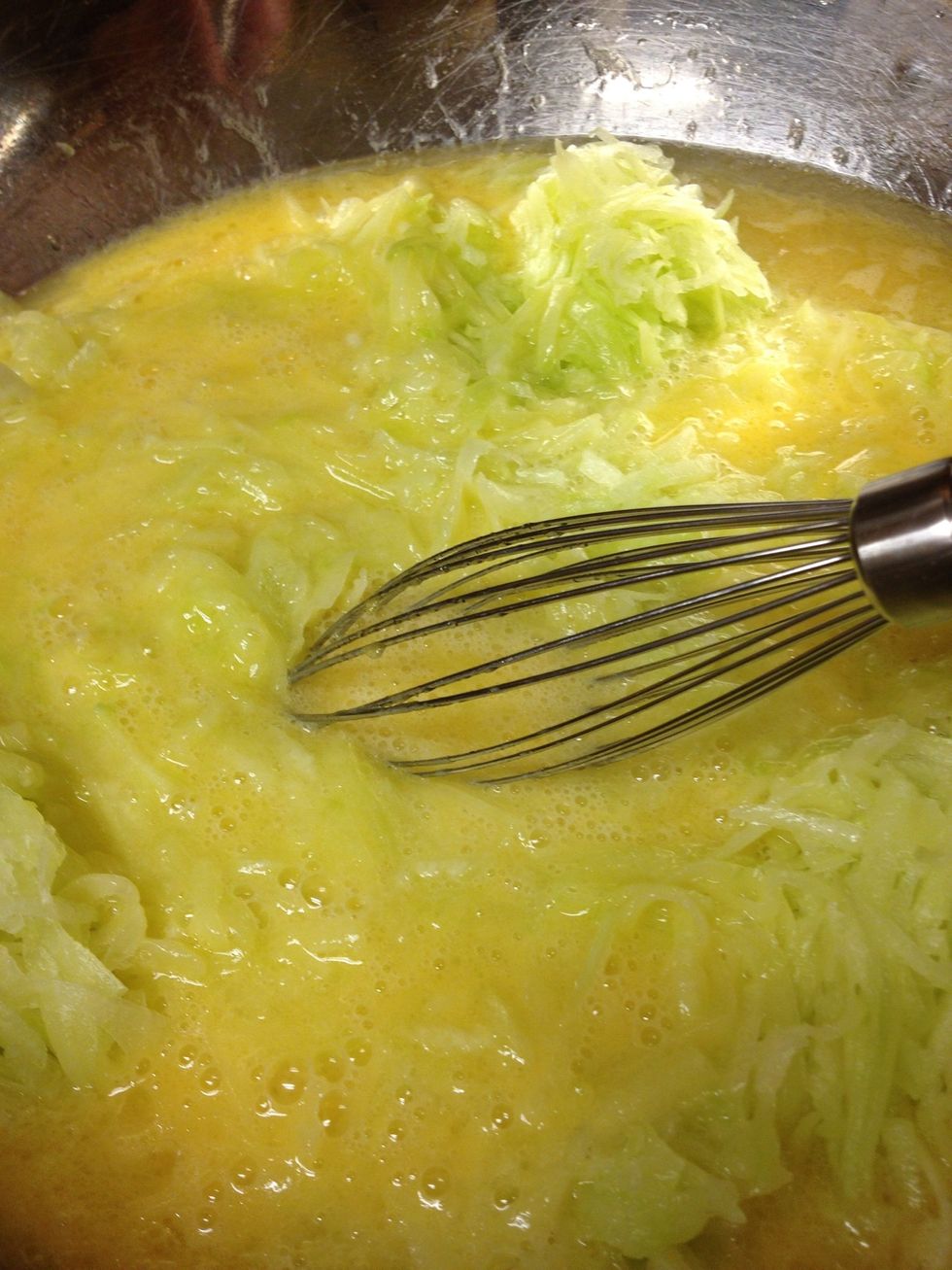 Mix the grated zucchini into the eggs.
Add 3/4 cup white sugar to the wet mixture (eggs, zucchini).
Add 2 teaspoons vanilla extract to wet ingredients.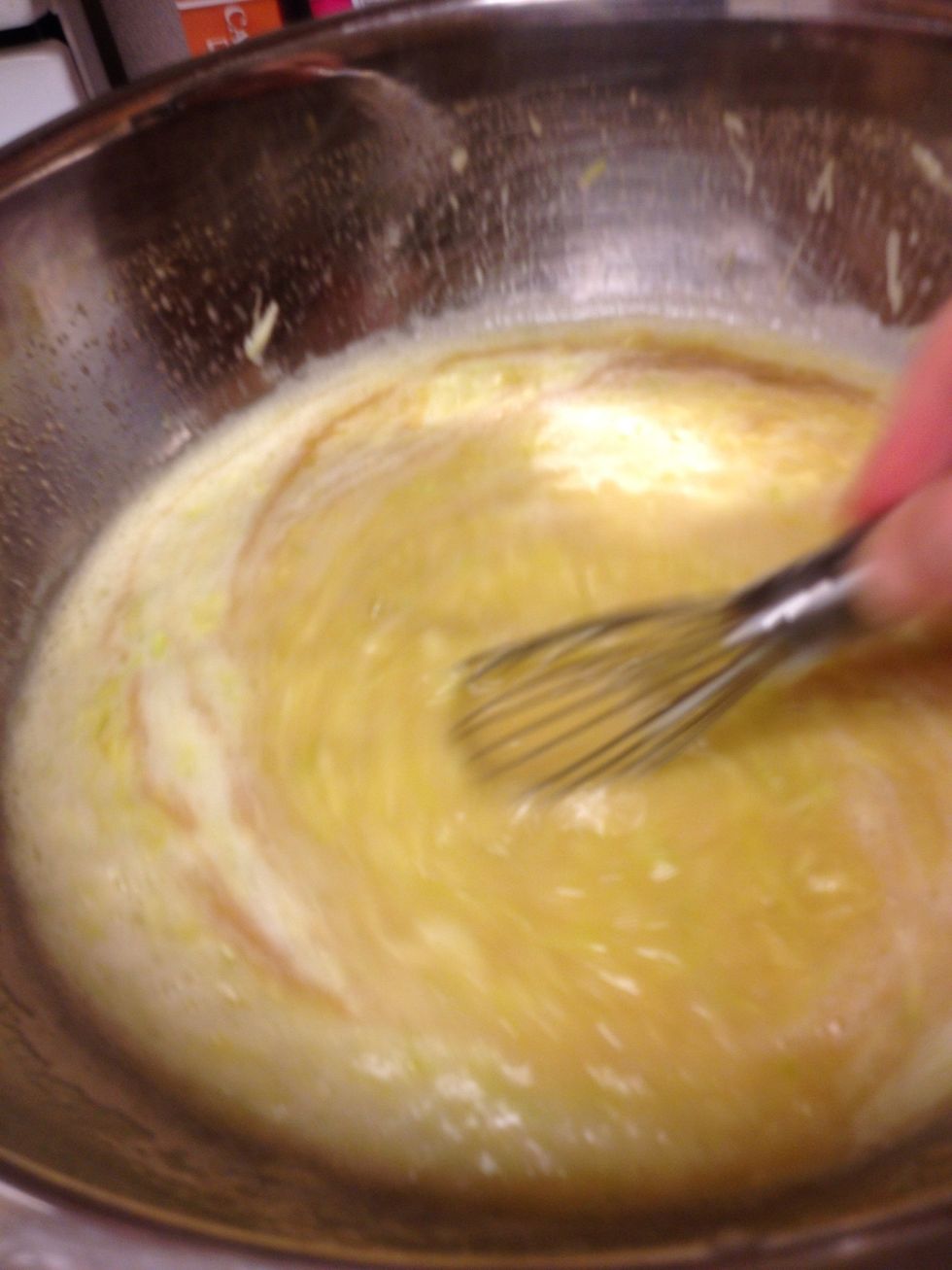 Mix well.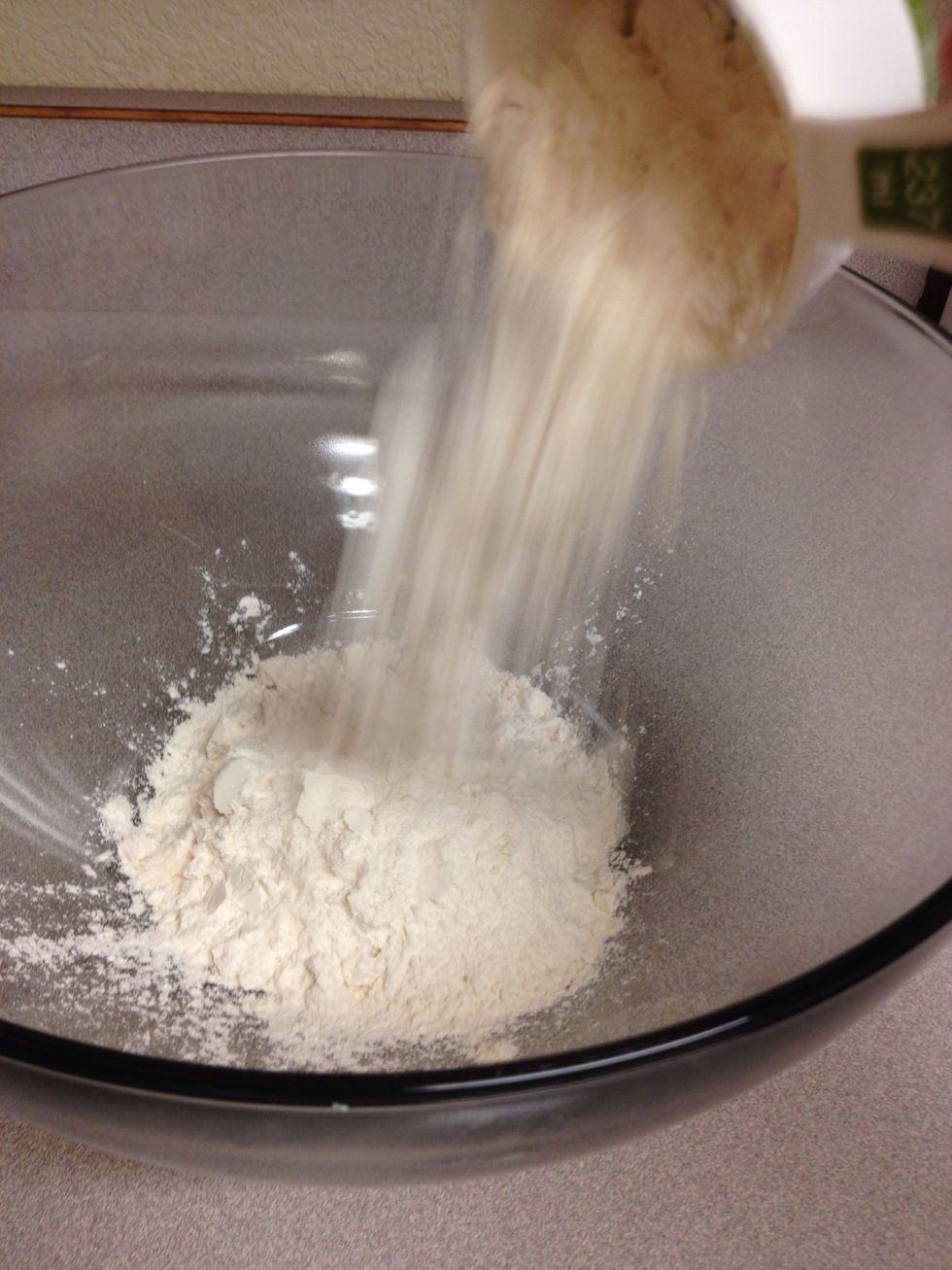 Now in a separate bowl, start mixing the dry ingredients, beginning with 2 1/2 cups of flour.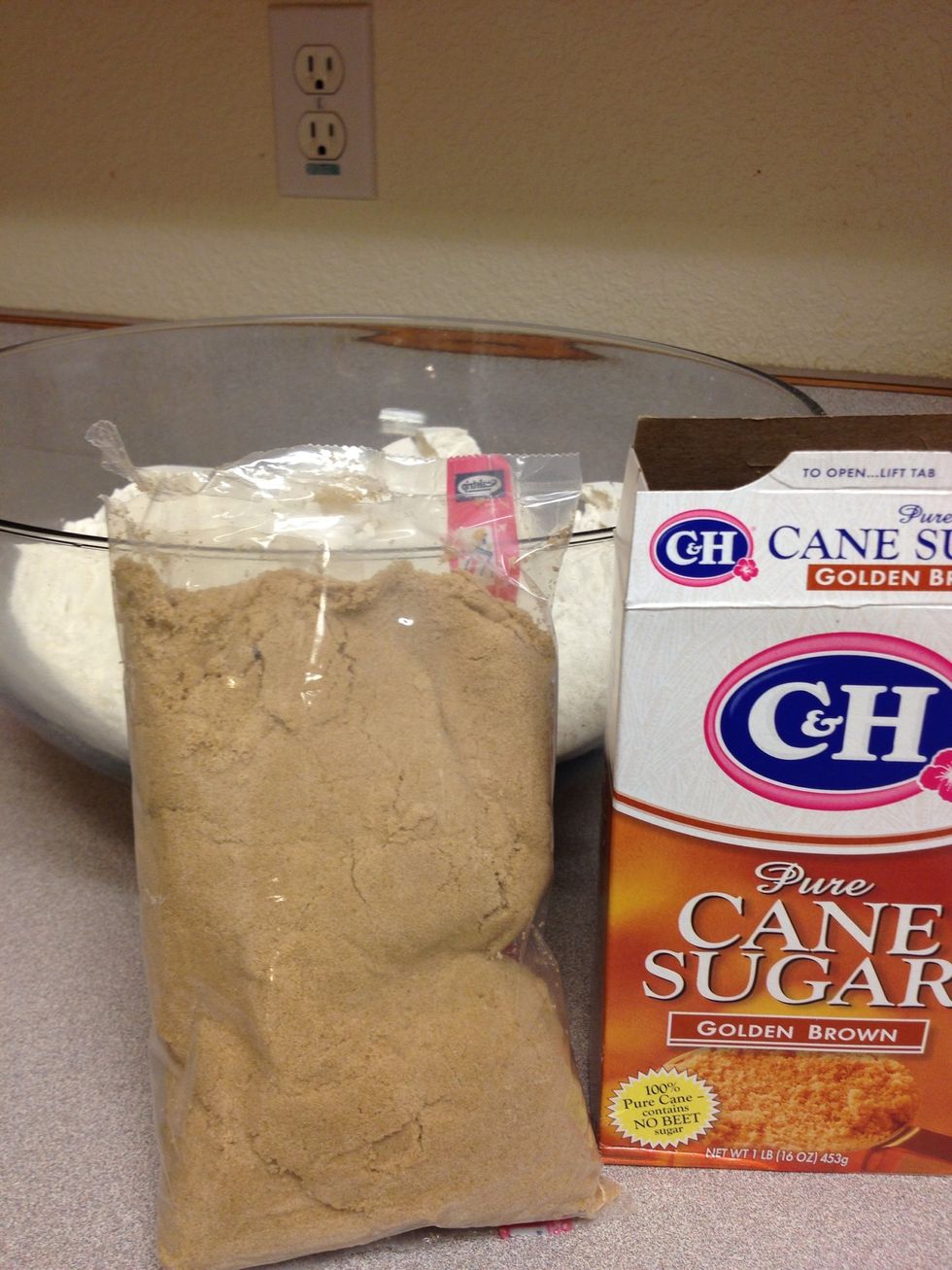 Next add 3/4 cup brown sugar.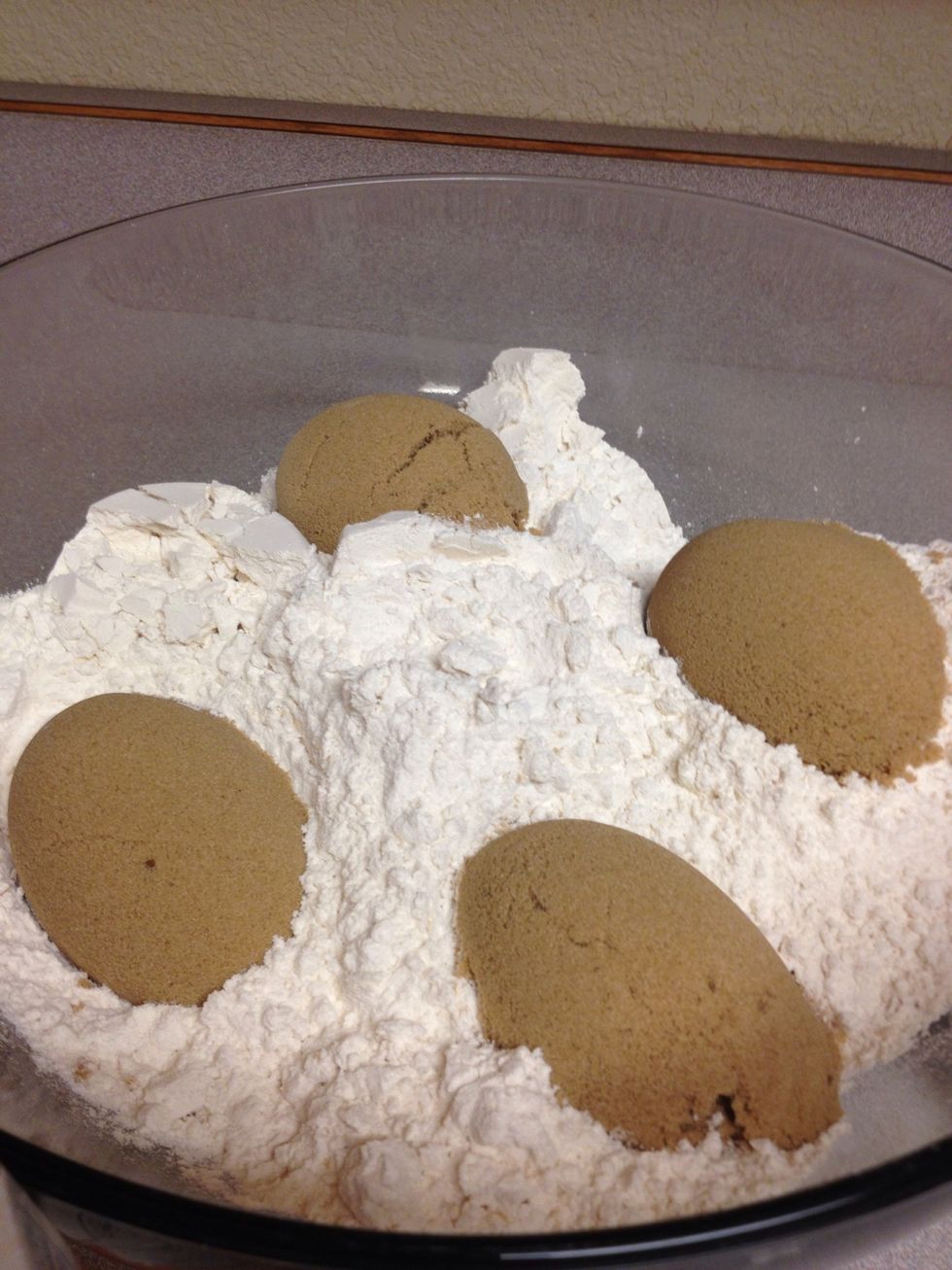 As you may have figured out by now, I was multiplying my recipe by four because I wanted 3 large cakes to share. One making of the recipe is enough if you use a 10x13 pan.
Mix the brown sugar in well. Sometimes I sift the brown sugar if its hard & lumpy. You can also sift it with the flour.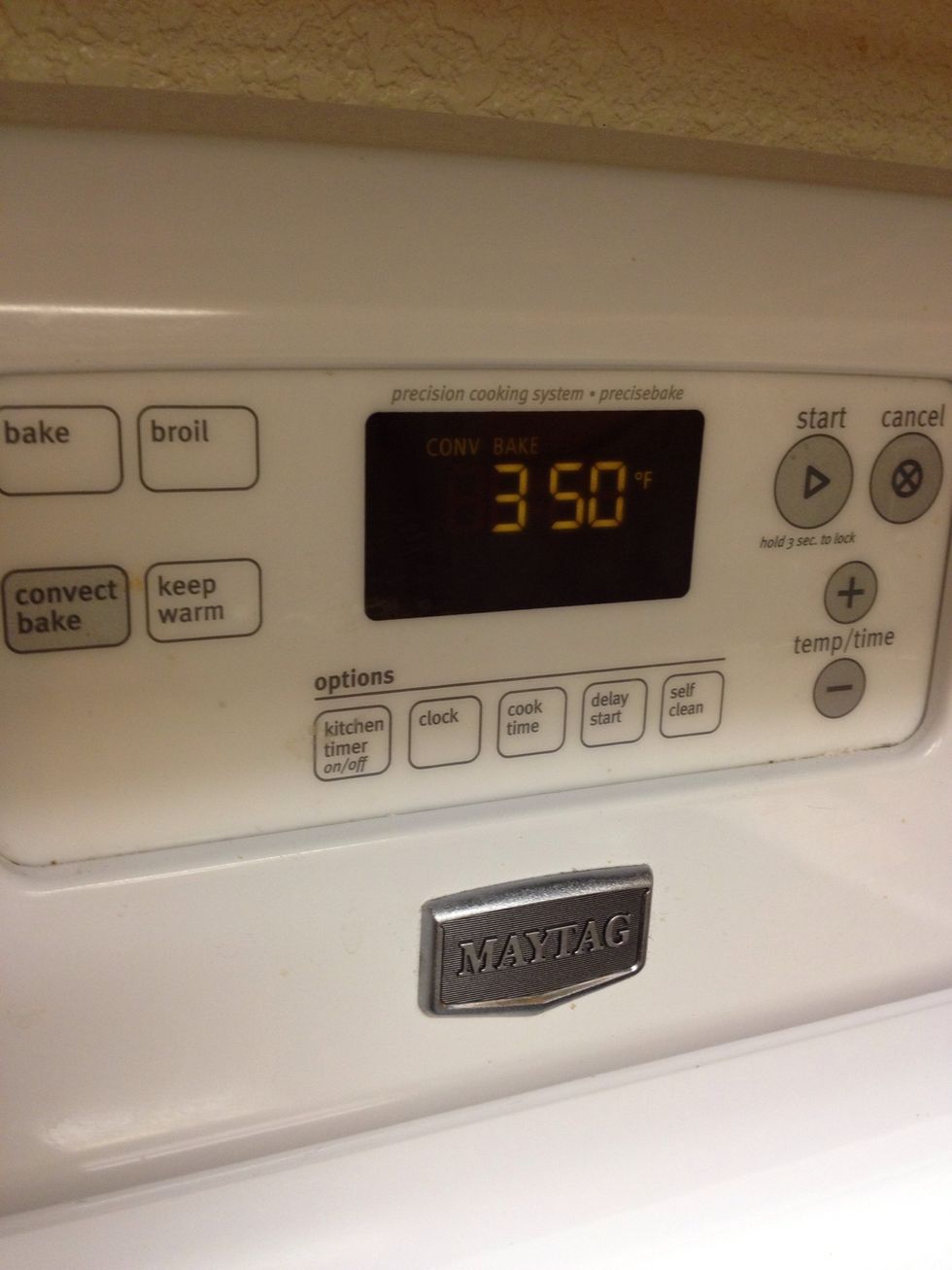 Now would be a good time to preheat your oven to 350 degrees.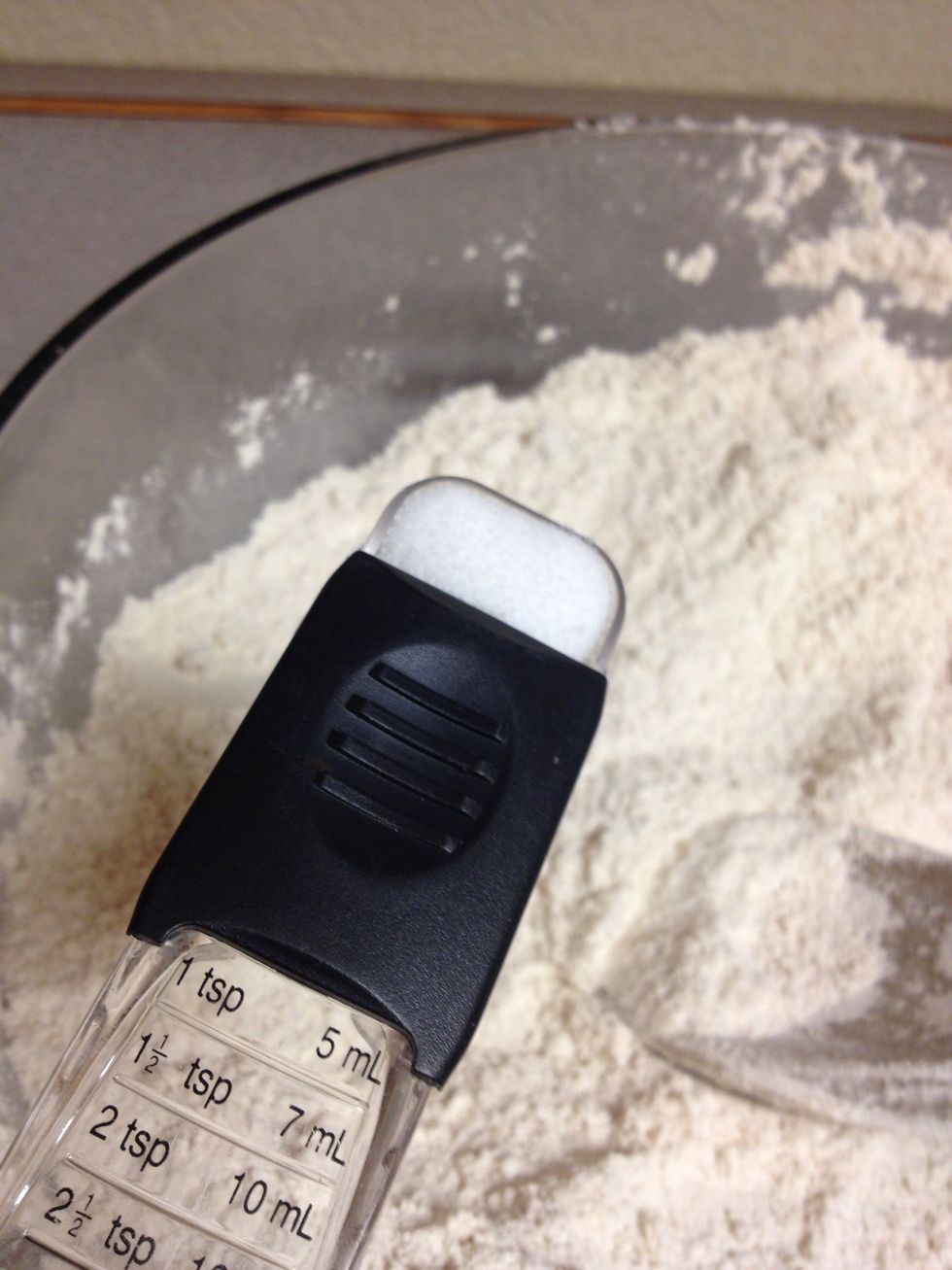 Add 1 teaspoon salt & mix well.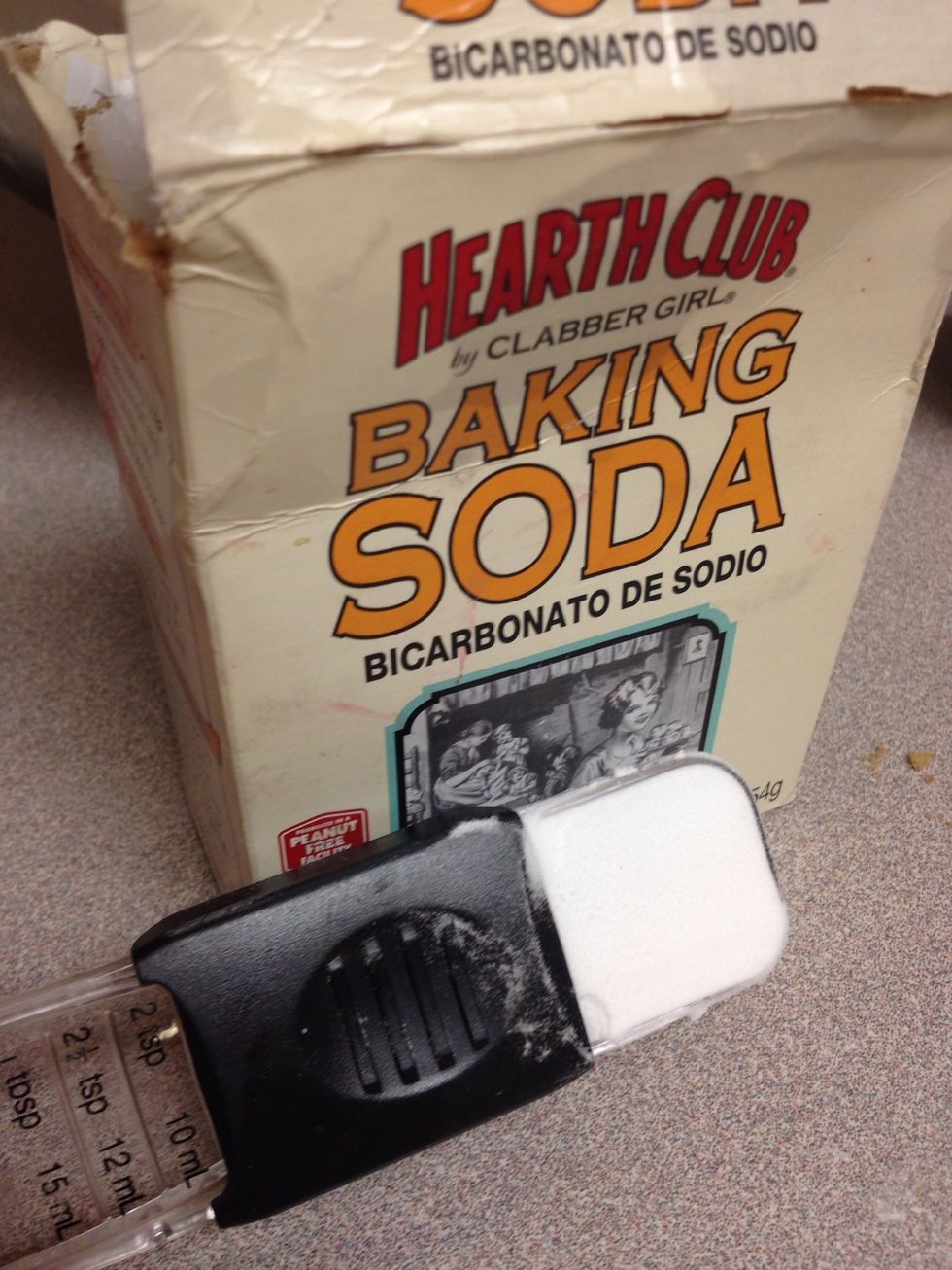 Add 2 teaspoons of Baking Soda.
And 1/4 teaspoon Baking Powder.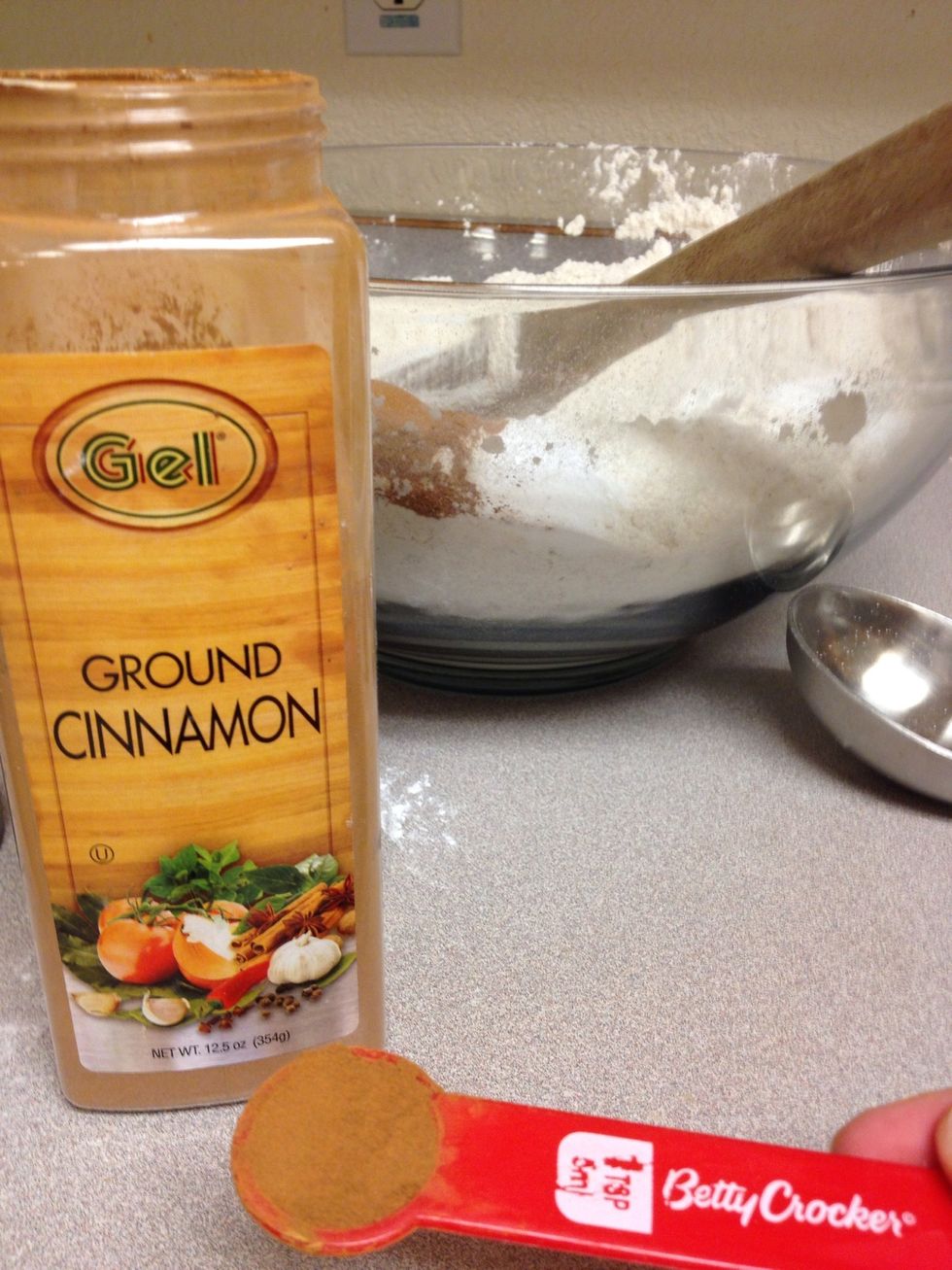 Add 1 teaspoon Cinnamon.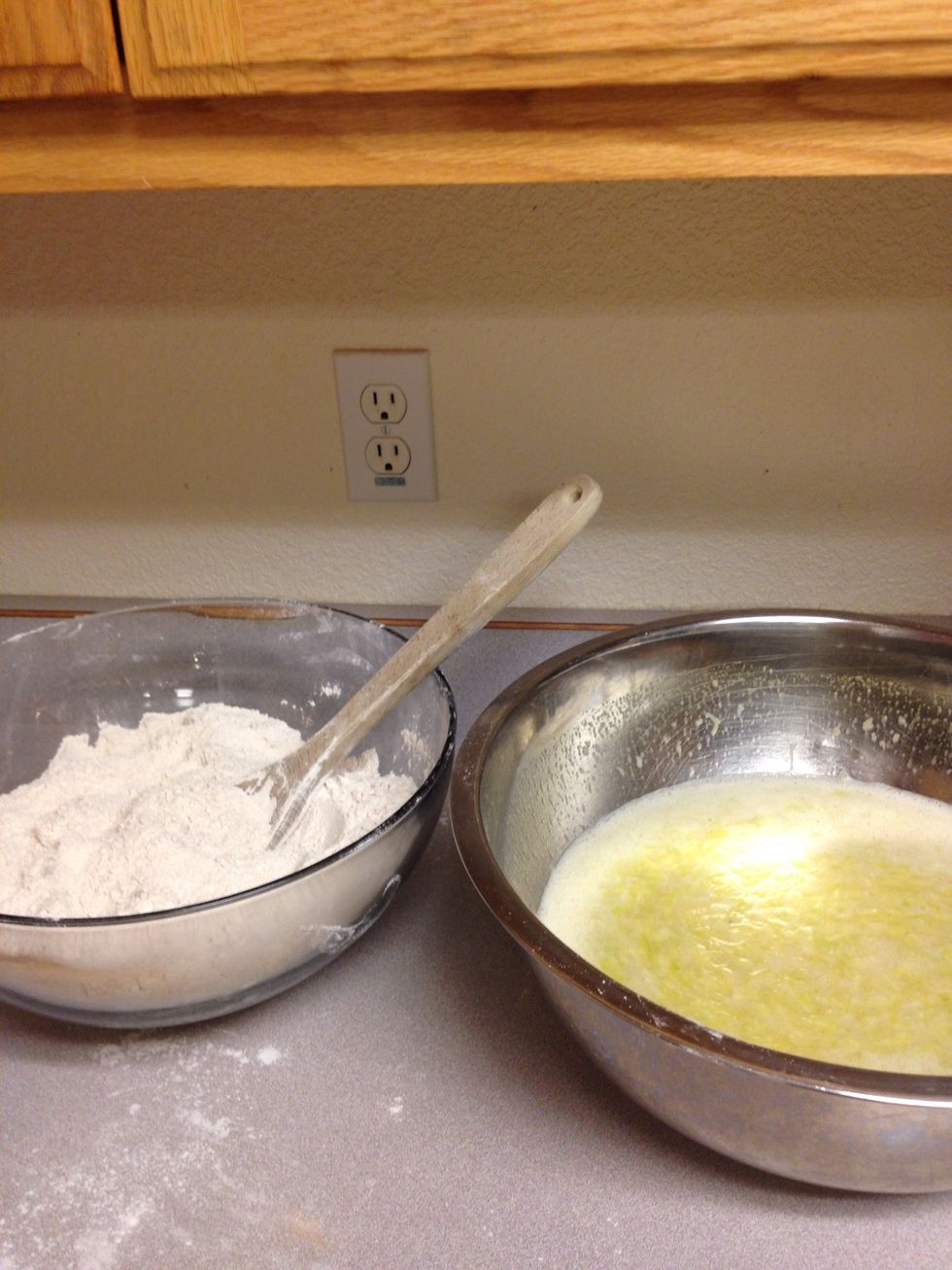 Now you should have one bowl of dry ingredients and one bowl of wet ingredients (including the sugar). It's time to mix them...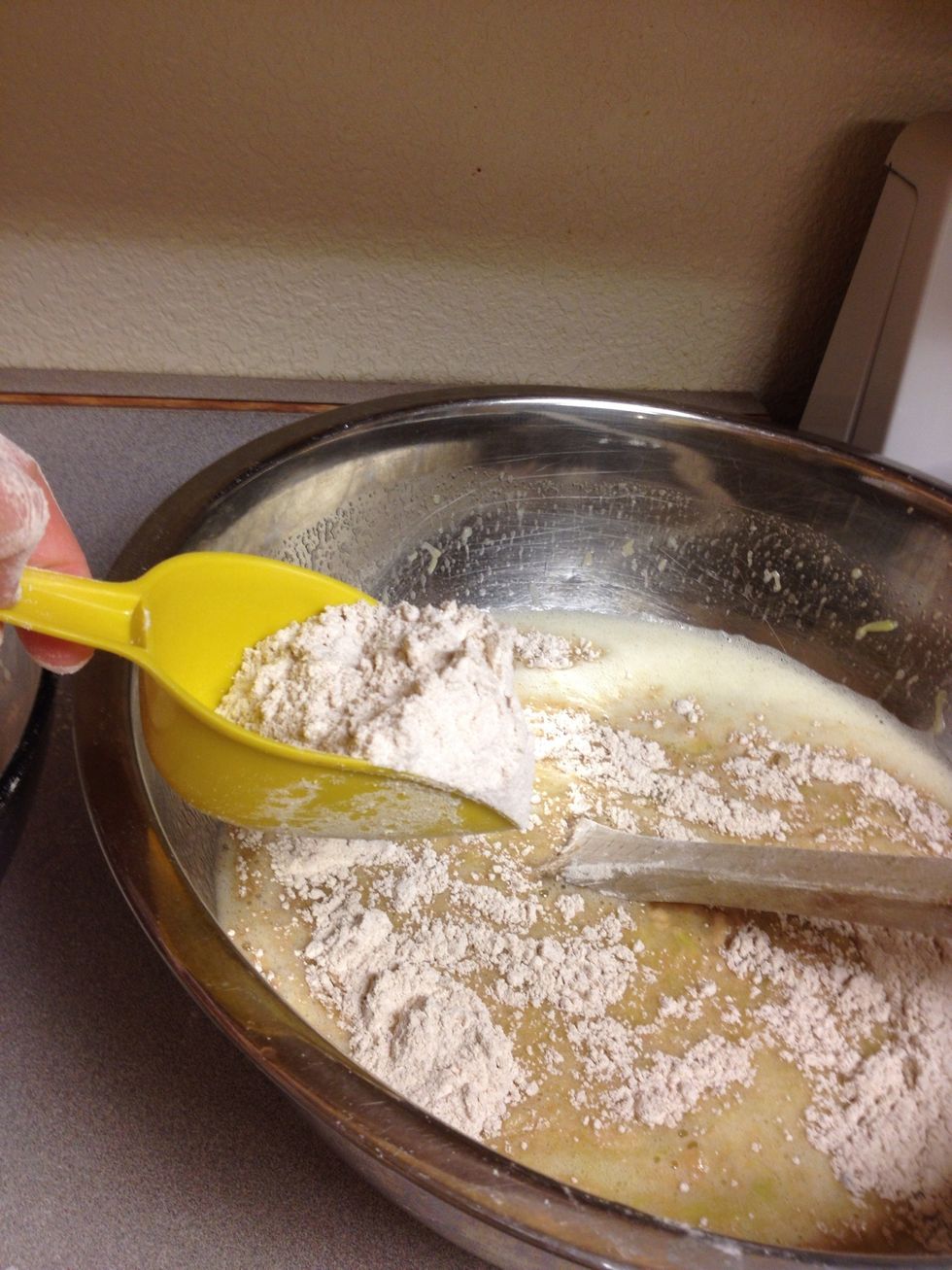 I add the dry to the wet, stirring between scoops.....just enough to moisten the flour mixture.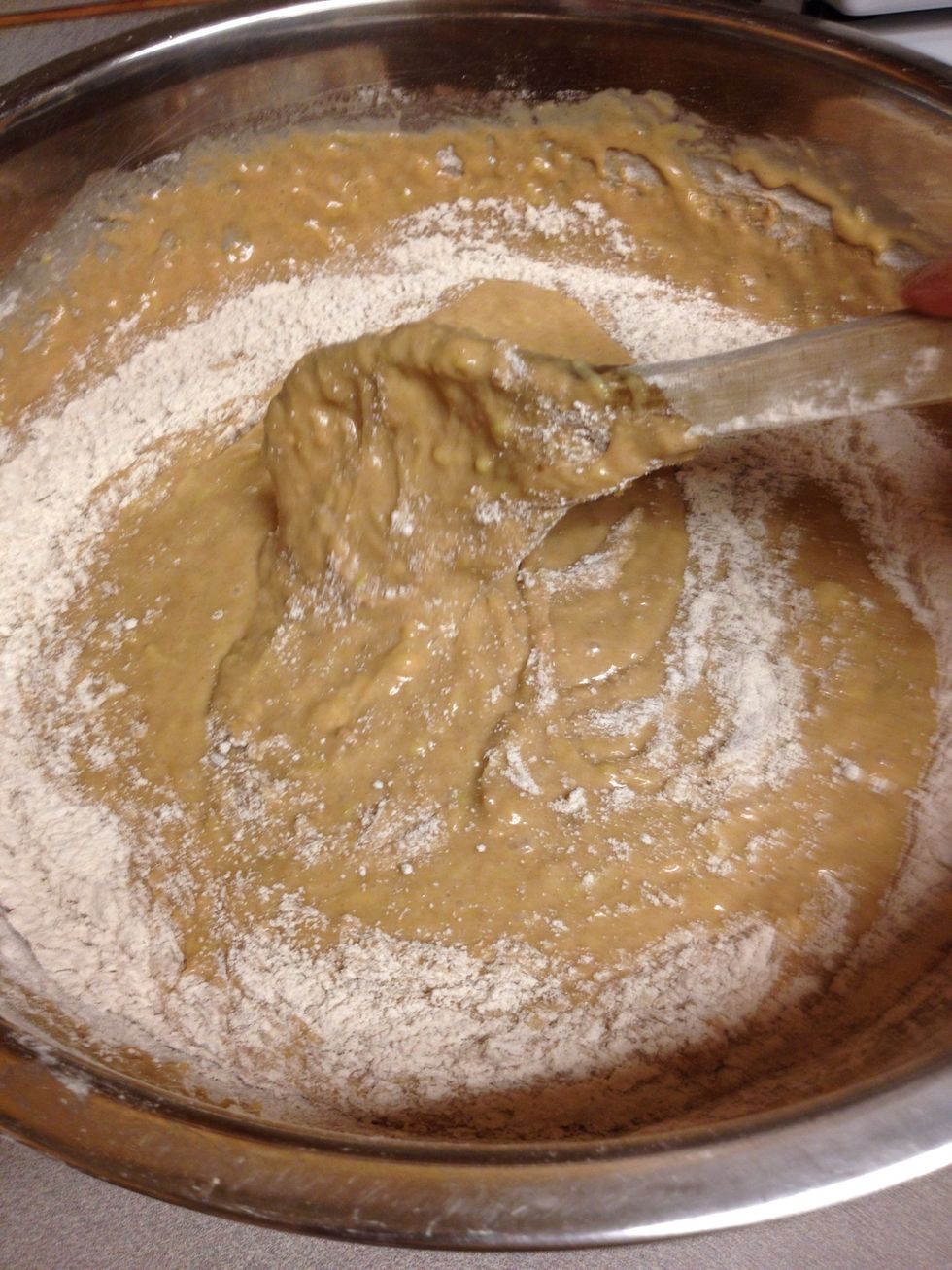 Like this....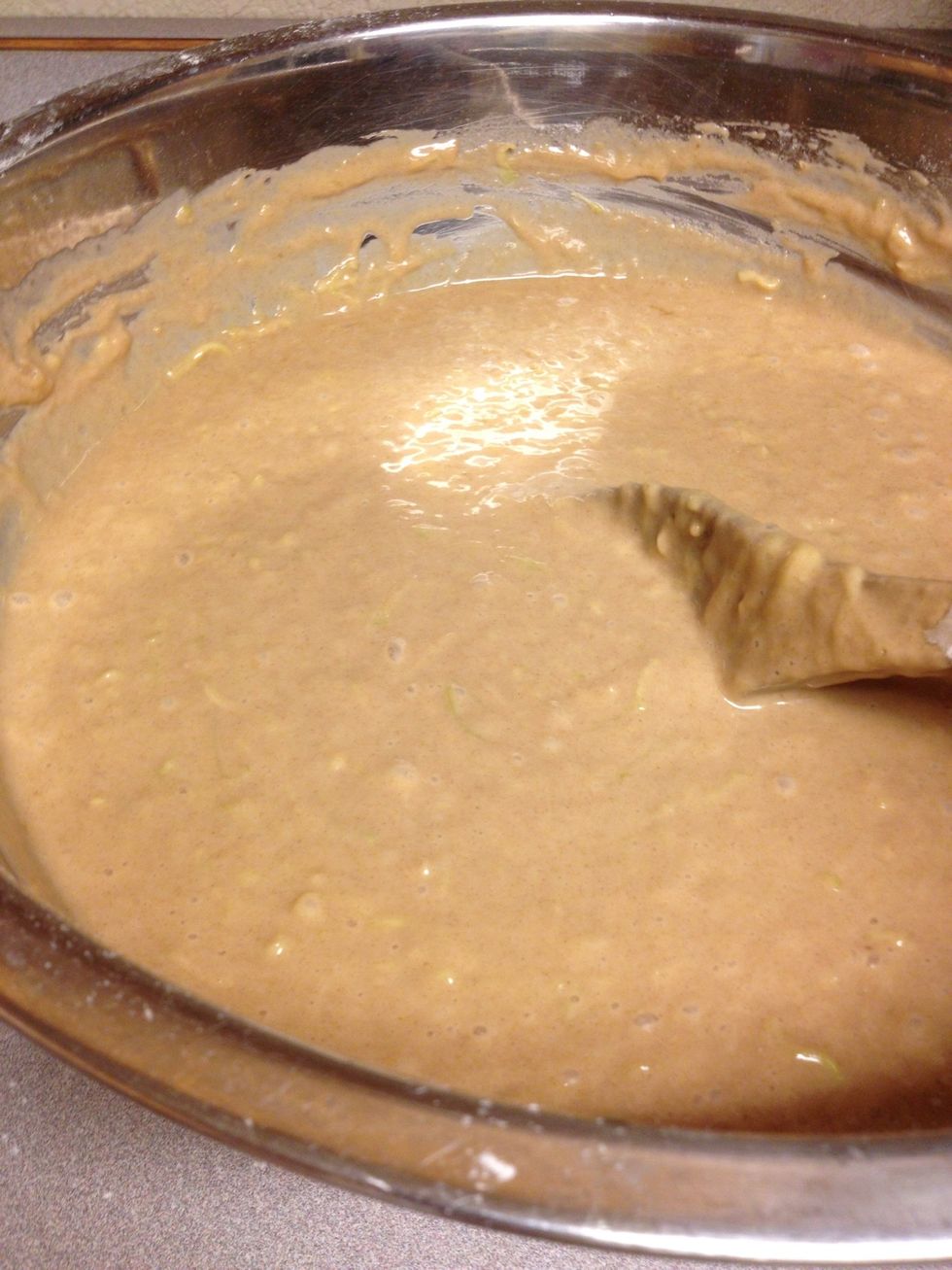 Ending up with a slightly bubbly cake batter.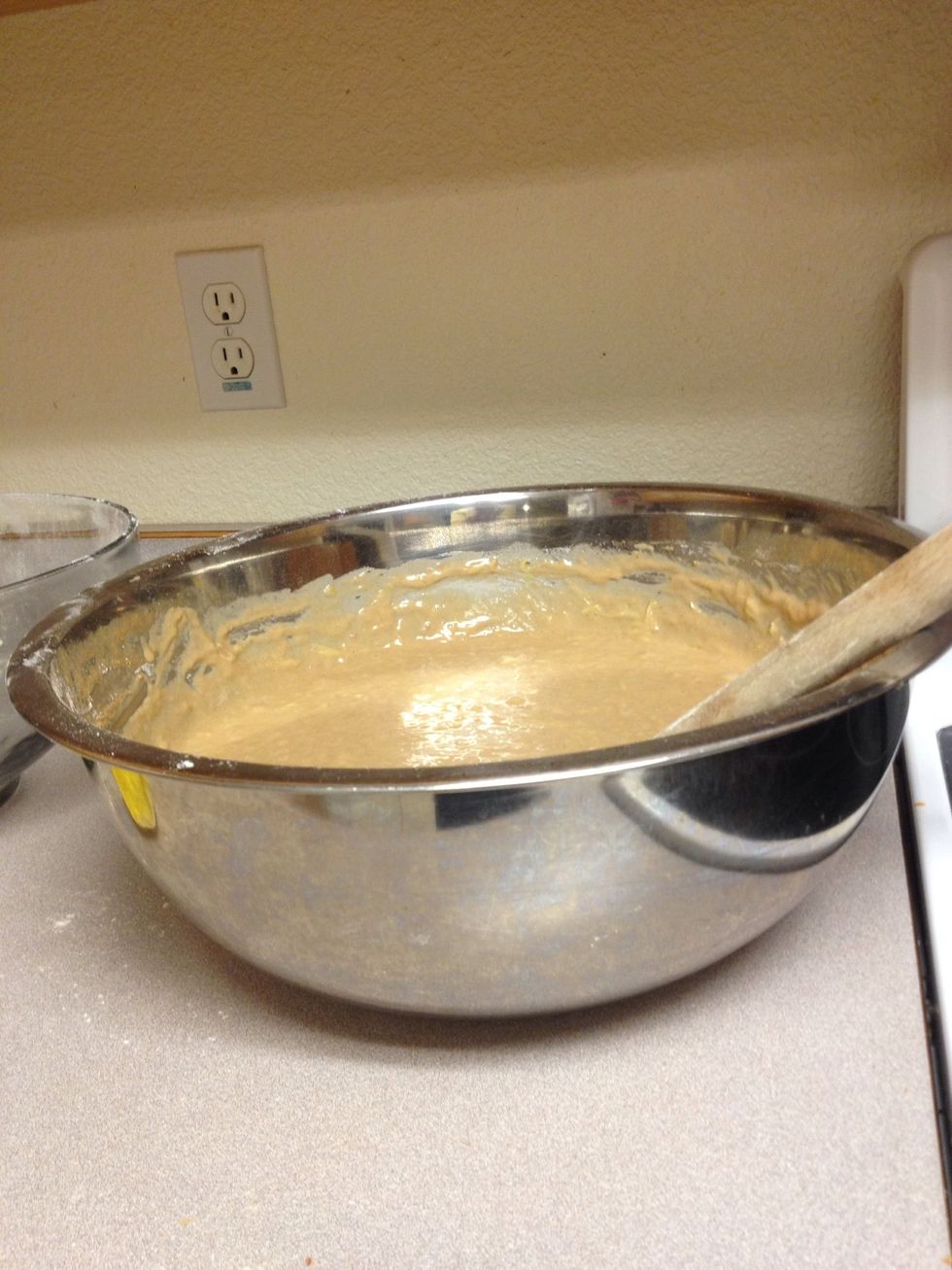 There......that should be enough batter!! :-)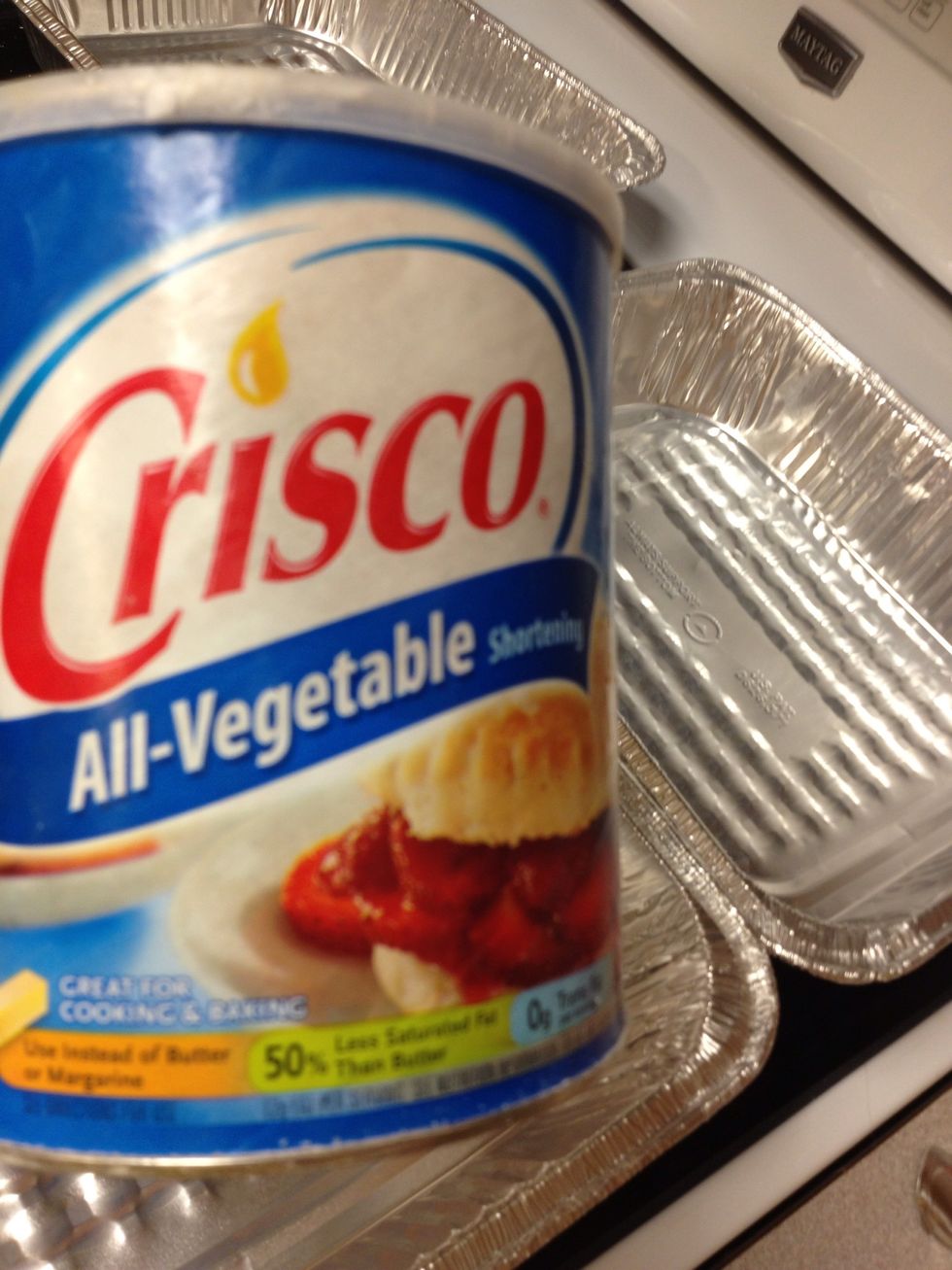 Grease the pans with shortening.
Just enough to smear all over the bottom and sides a bit.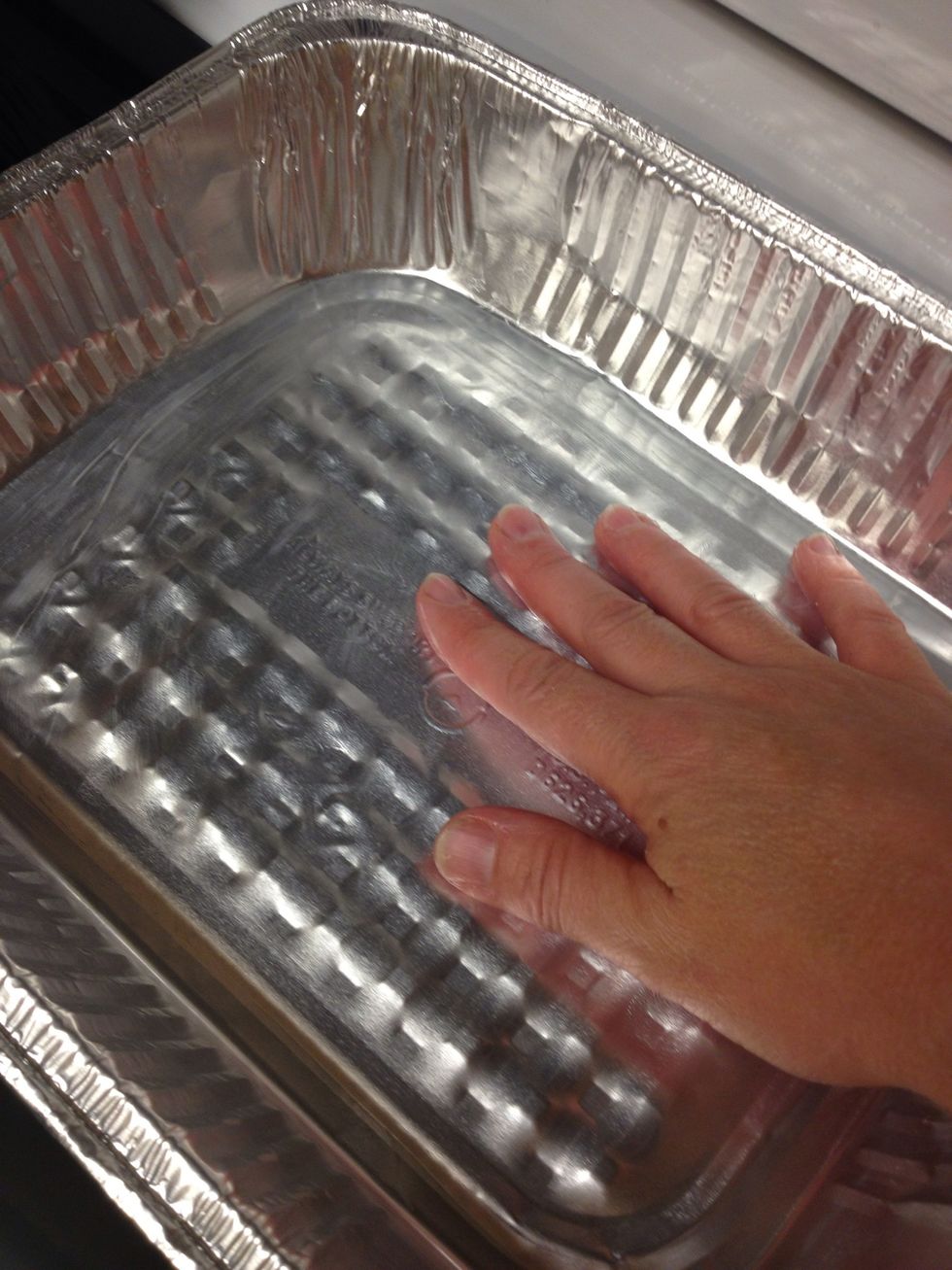 I'm using disposable pans so I can make sharing them easy. They came with clear lids. My homemade cakes looked store-bought.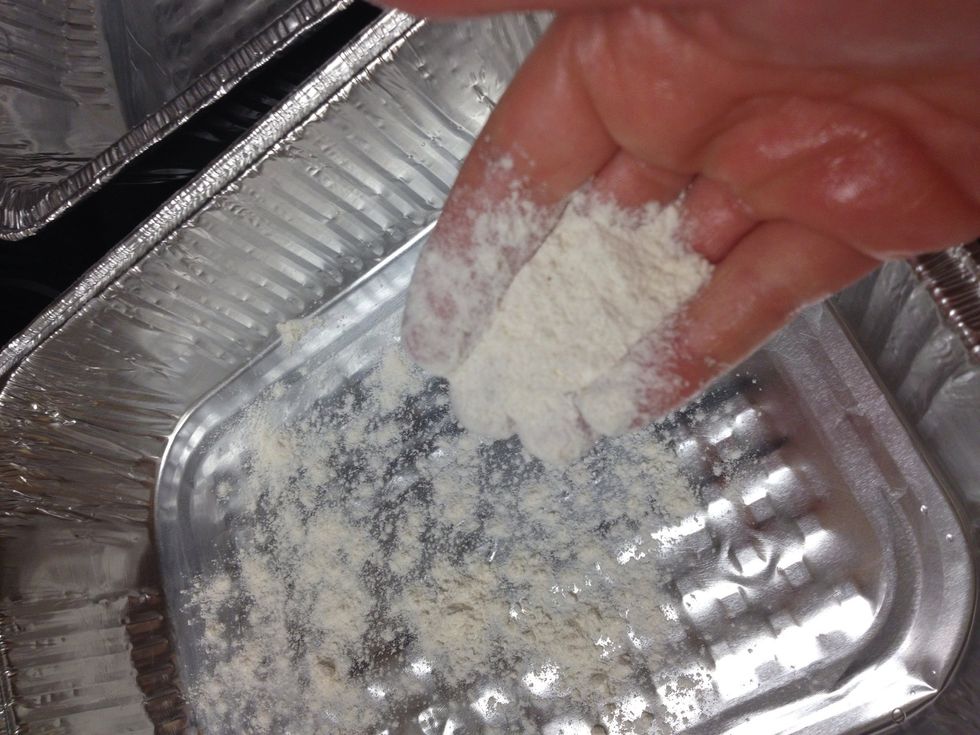 Sprinkle some flour in and shift the pan so that the flour sticks to the crisco. I bang the pans lightly to loosen excess flour - then dump out the extra.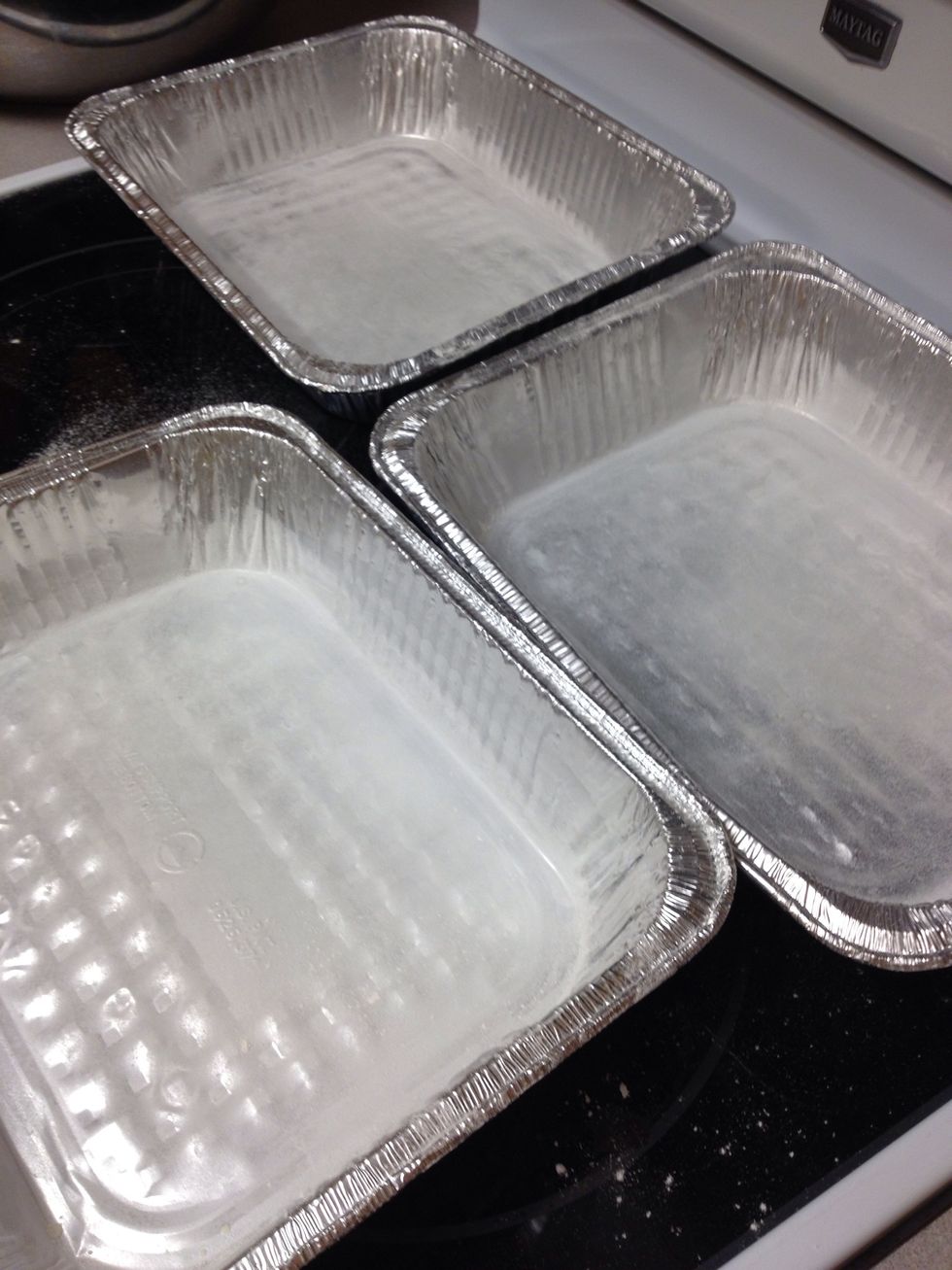 I quadrupled the recipe to accommodate for these over-sized pans. One making is enough for a 10x13 pan. I've used tin, metal, and glass pans - they all work fine.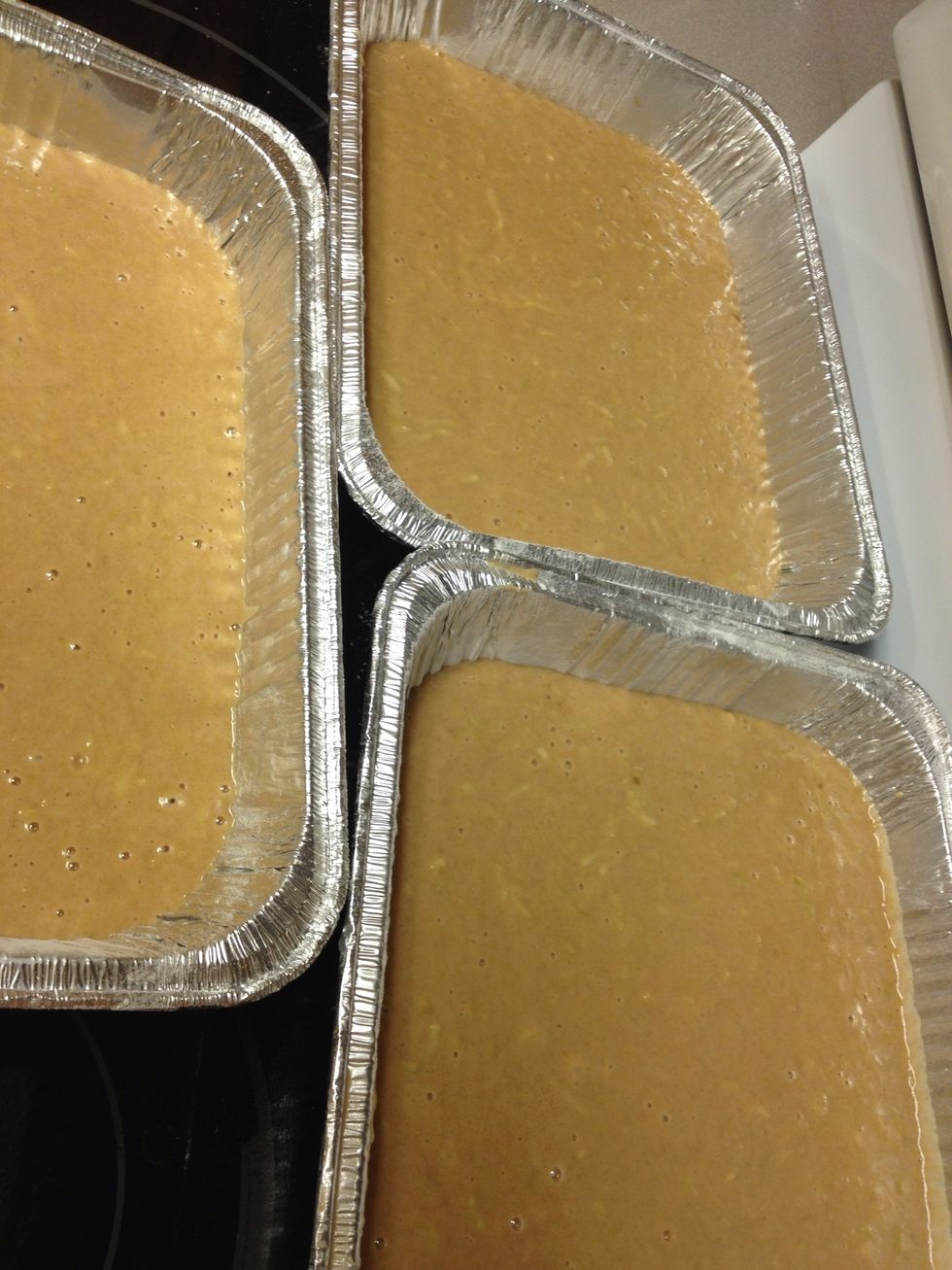 If you remember to pour the batter and smooth it up the corners a bit (so the center is slightly lower), you can get an even cake. I forgot so mine will be raised in the center. Oops!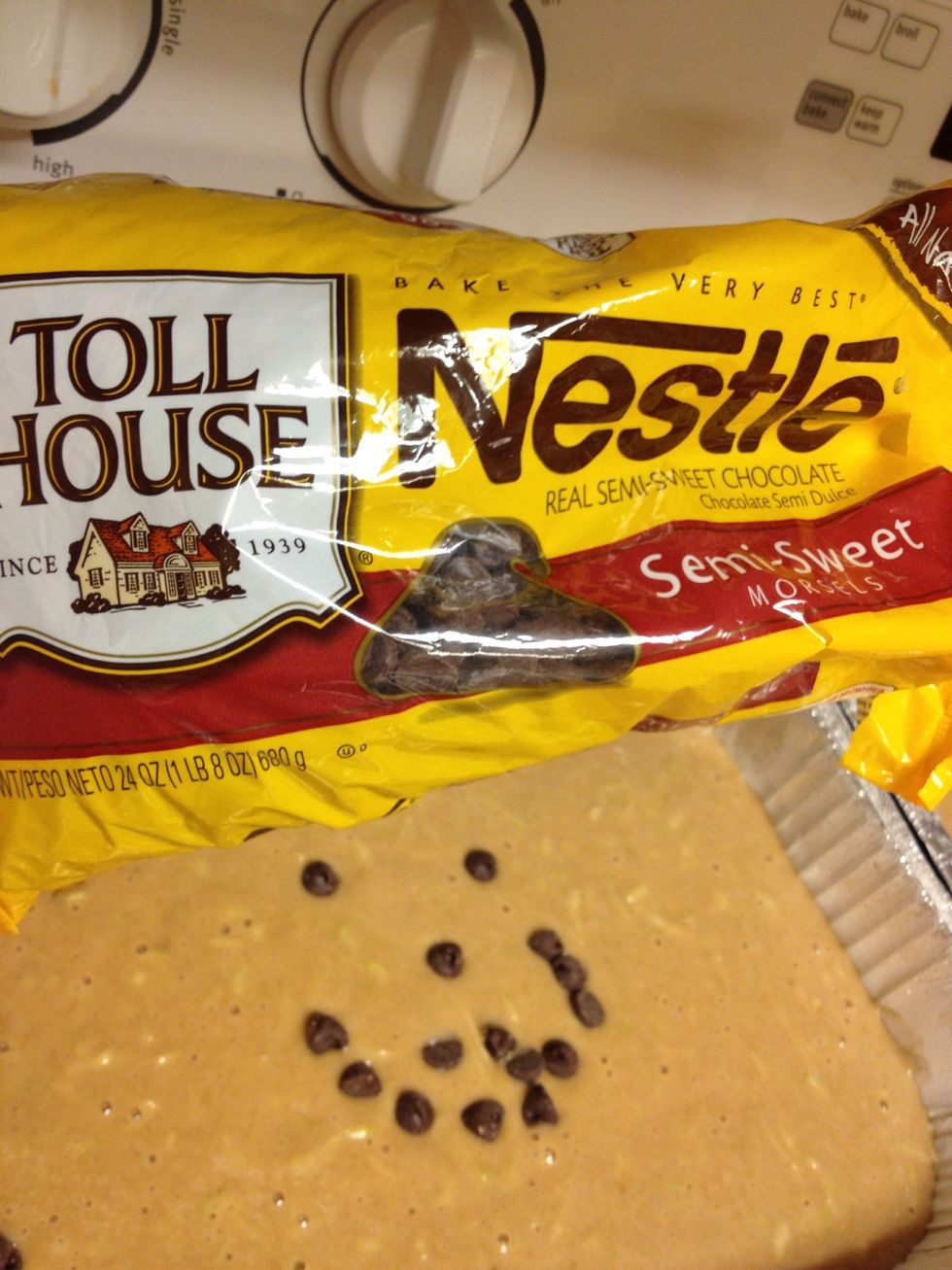 Now what makes this cake great....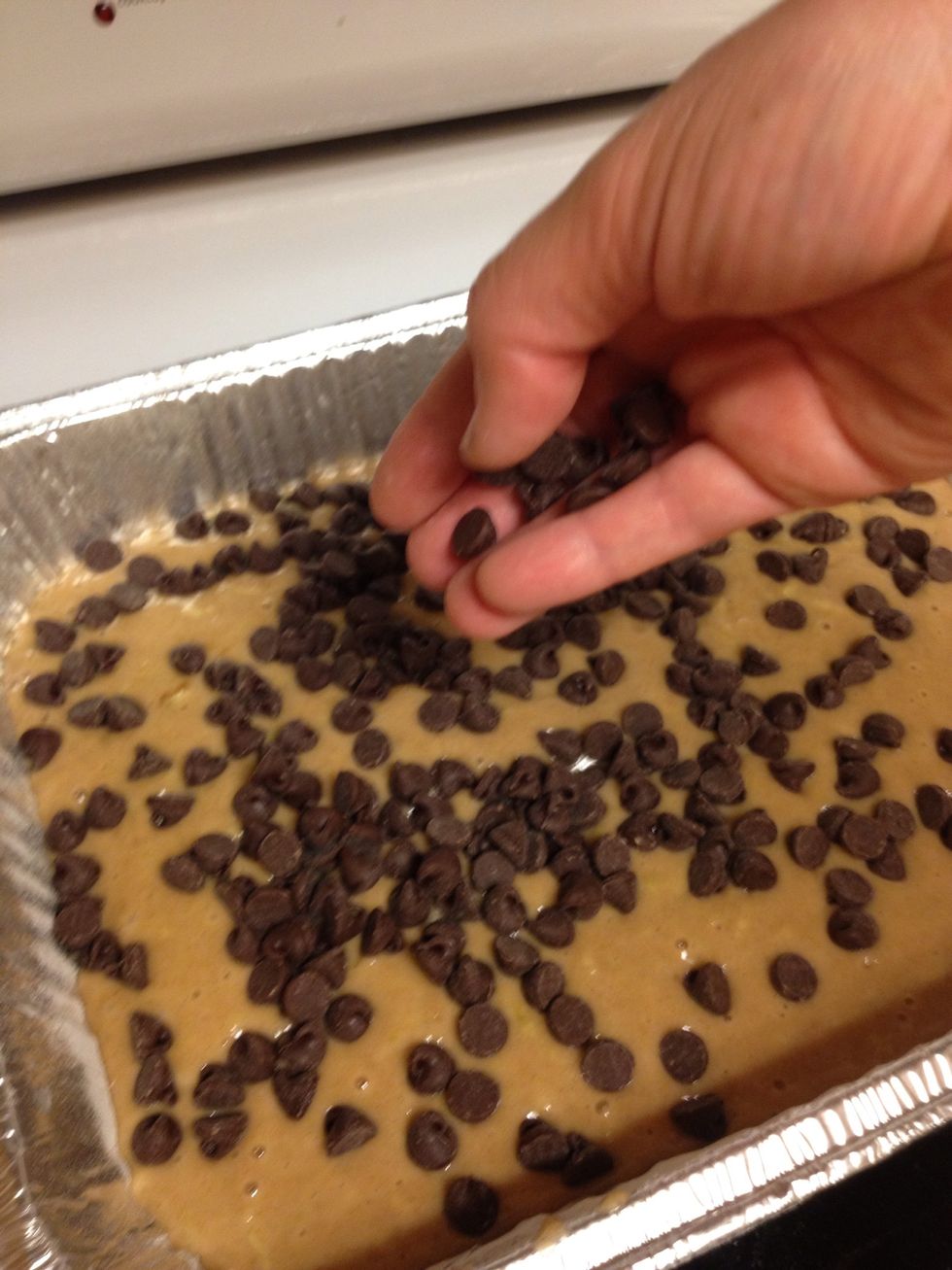 Sprinkle liberally with chocolate chips. The batter is thick enough that they should remain on top. You don't have to use all 12 ounces on each cake.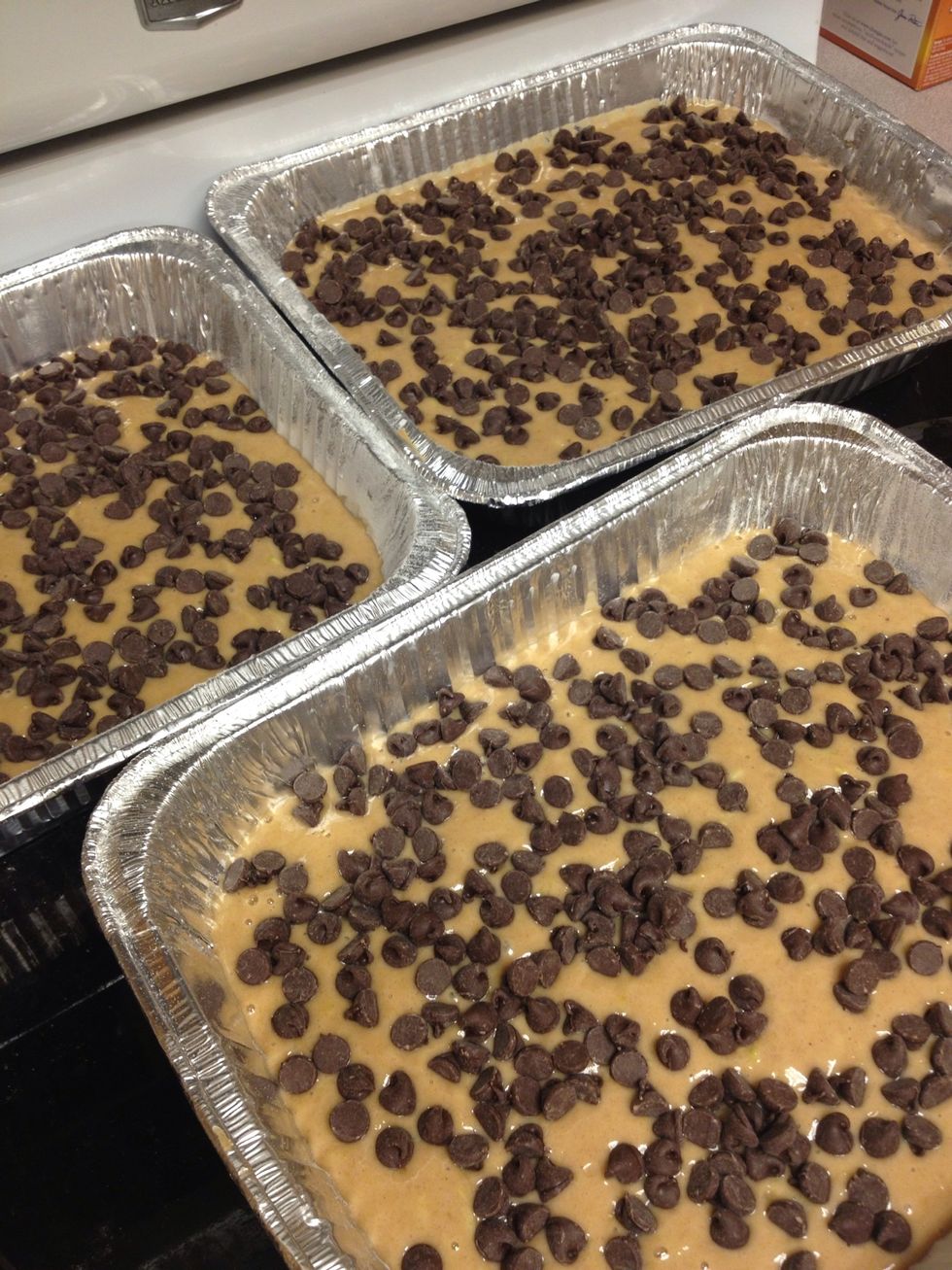 Yum! Place in the preheated oven (350 degrees). Bake for 1 hour or until done. I check them with a toothpick - if it comes out clean, it's done.
Get your glass of milk ready! It's time to eat!
This cake also freezes great! Just cover it well.
This Snapguide was made for my LCTH friend Madonna....thanks for the zucchini! Hope you enjoy!
3.0 Eggs
3/4c Brown Sugar
3/4c Sugar
2.0c Grated zucchini (peeled, seeded)
3/4c Oil
1/2c Flour
1.0tsp Salt
2.0tsp Baking Soda
1/4tsp Baking powder
1.0tsp Cinnamon
2.0tsp Vanilla extract
12.0oz Chocolate chips (semi sweet)