Preheat your oven to 350°F. Then take out all ingredients, cutting board, kitchen utensils and an 8 x 8 glass baking dish. Before starting place your zucchini spears in a bowl, sprinkle salt to drain.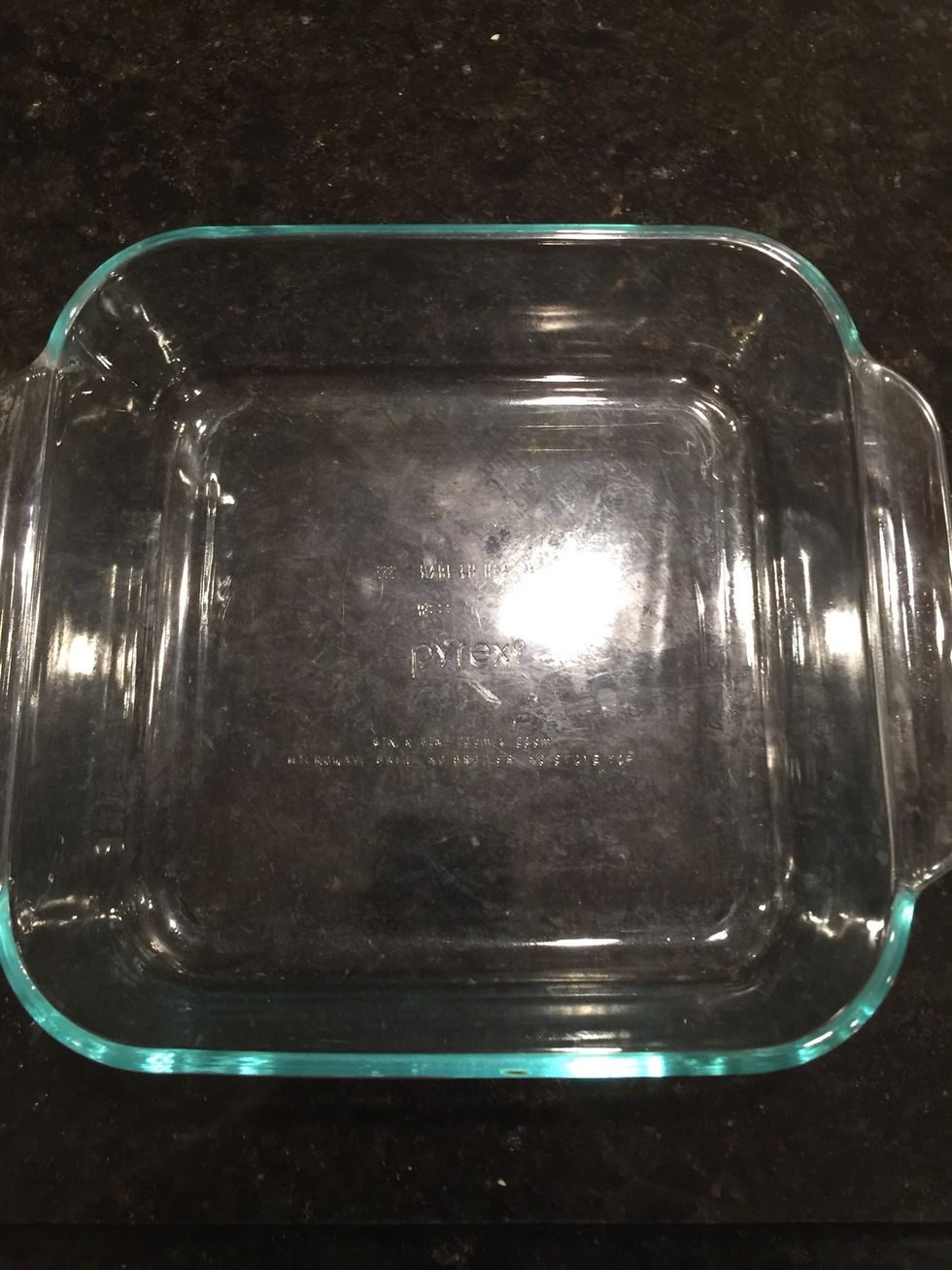 8 x 8 glass baking dish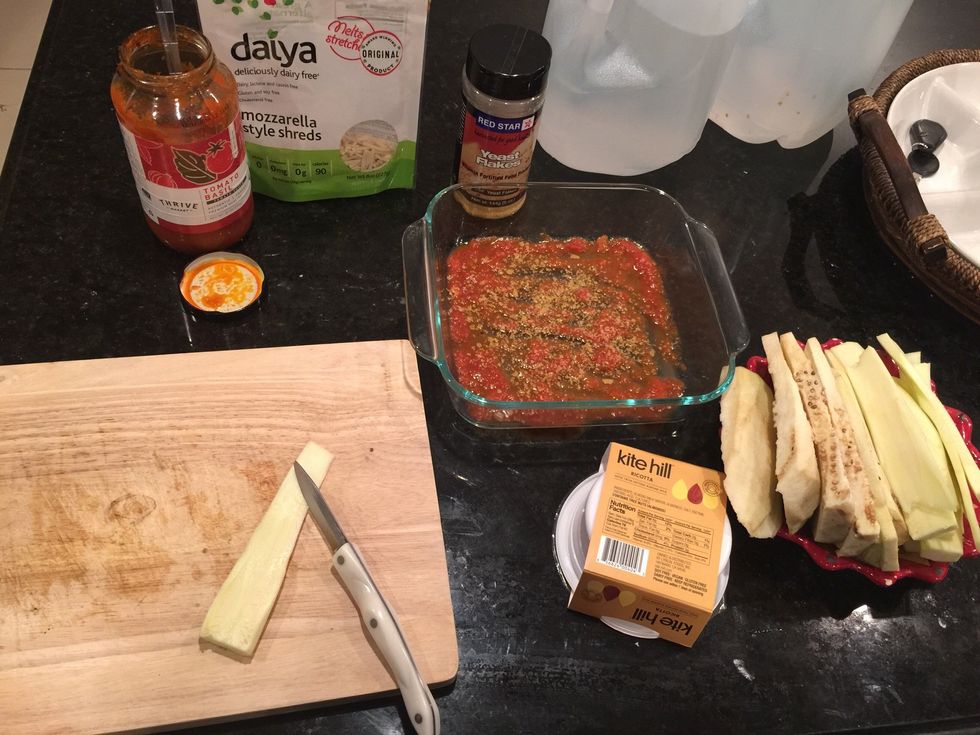 Set out all your ingredients and layer the bottom of the dish with some pasta sauce.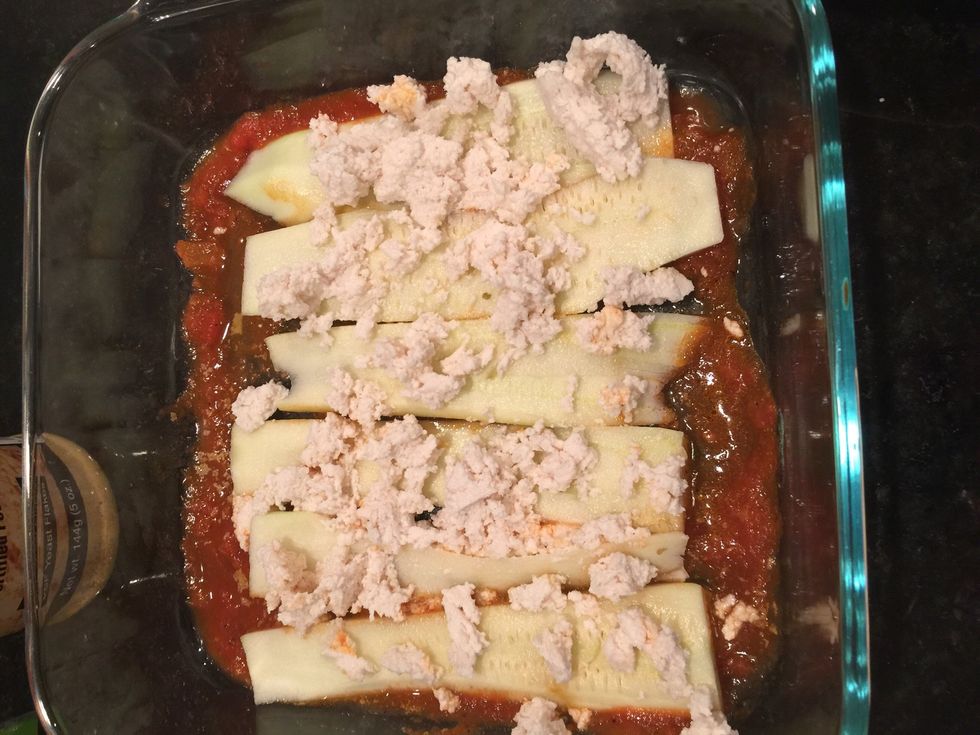 On top of the pasta sauce add your zucchini spears then layer on top of them vegan ricotta. Sprinkle onion garlic lack pepper powder mix.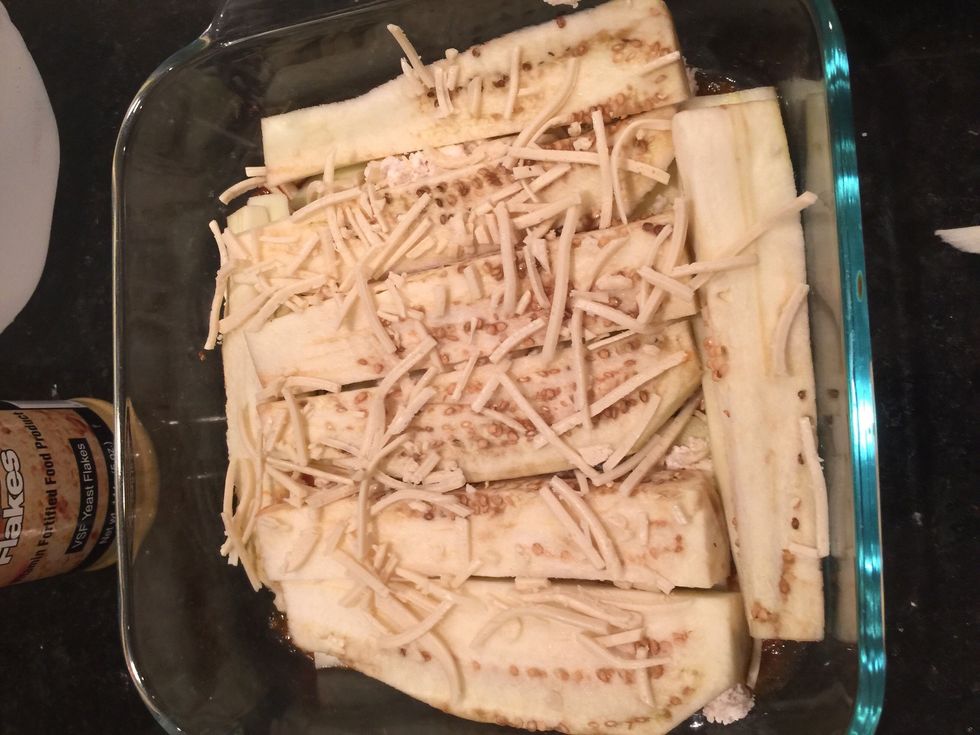 Then add your eggplant slices. Sprinkle vegan mozzarella on top of the eggplant.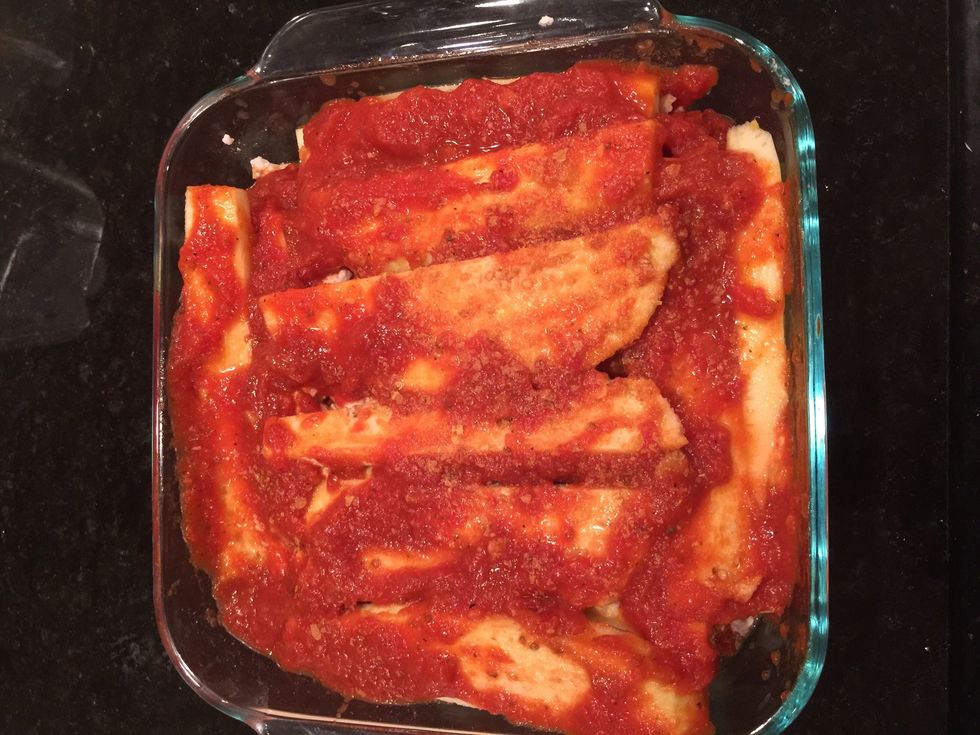 Then add zucchini spears and pasta sauce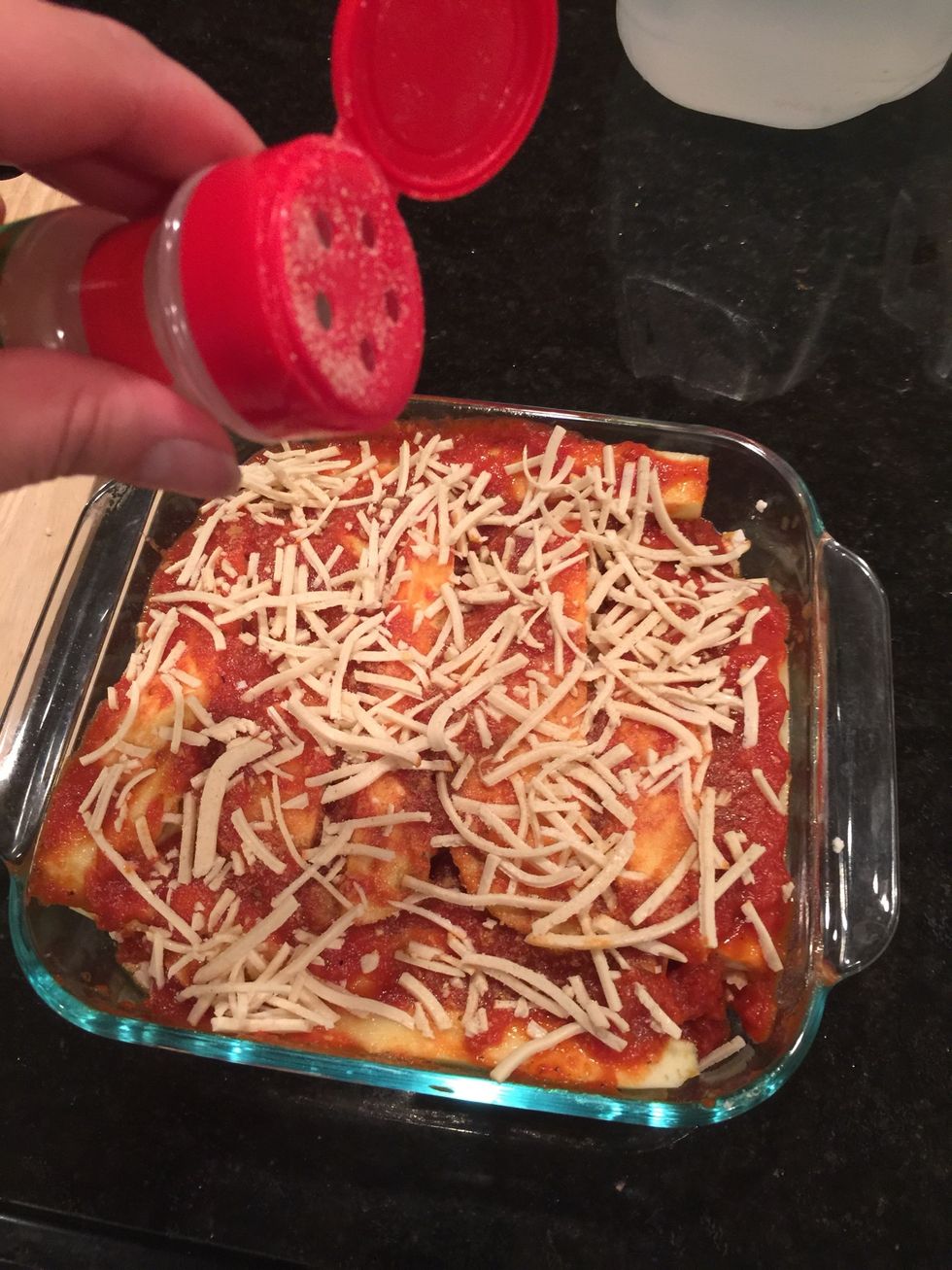 Then add eggplant layer, nutritional yeast, pasta sauce, vegan mozzarella cheese and onion garlic black pepper mix.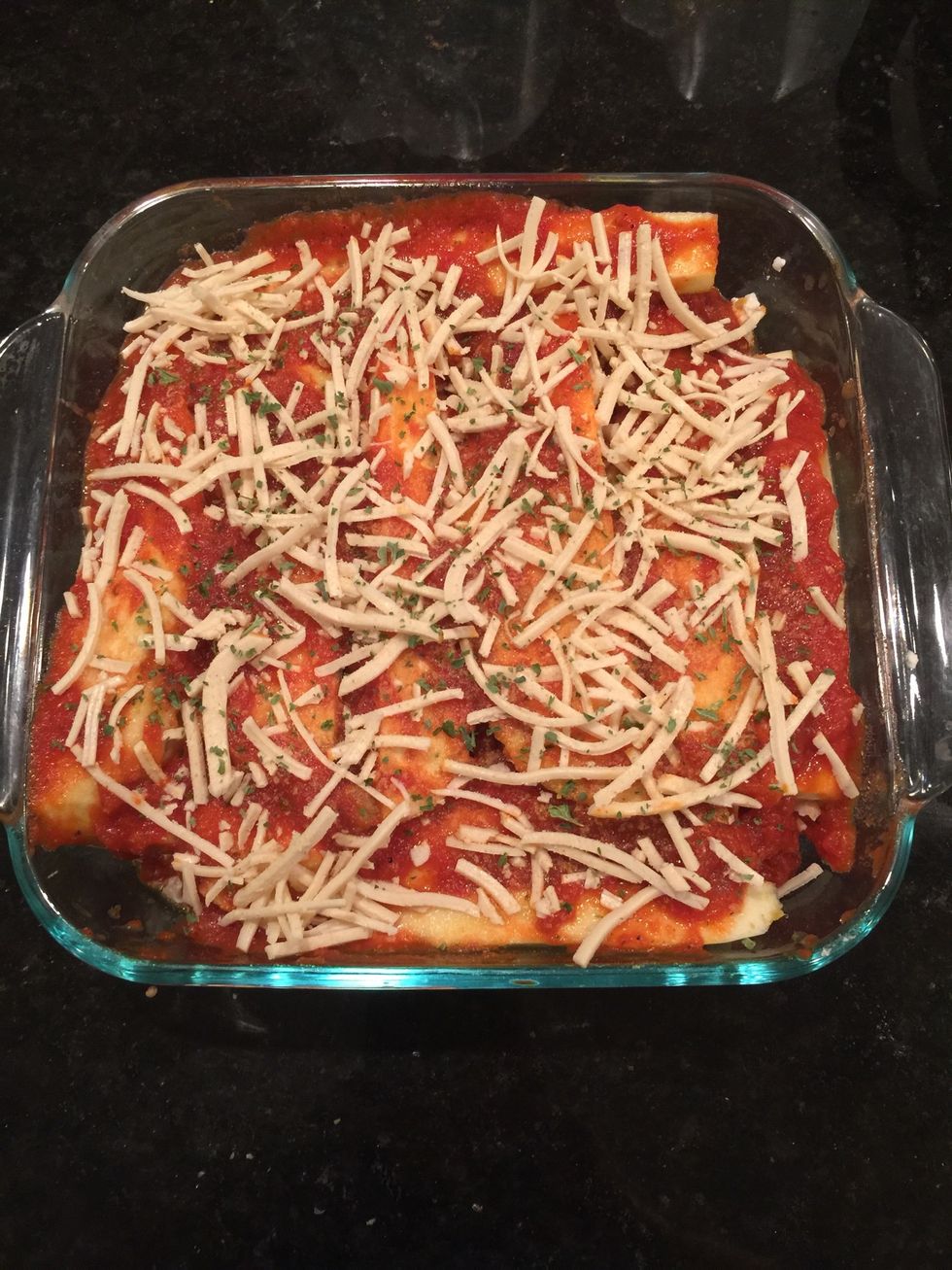 Then sprinkle parsley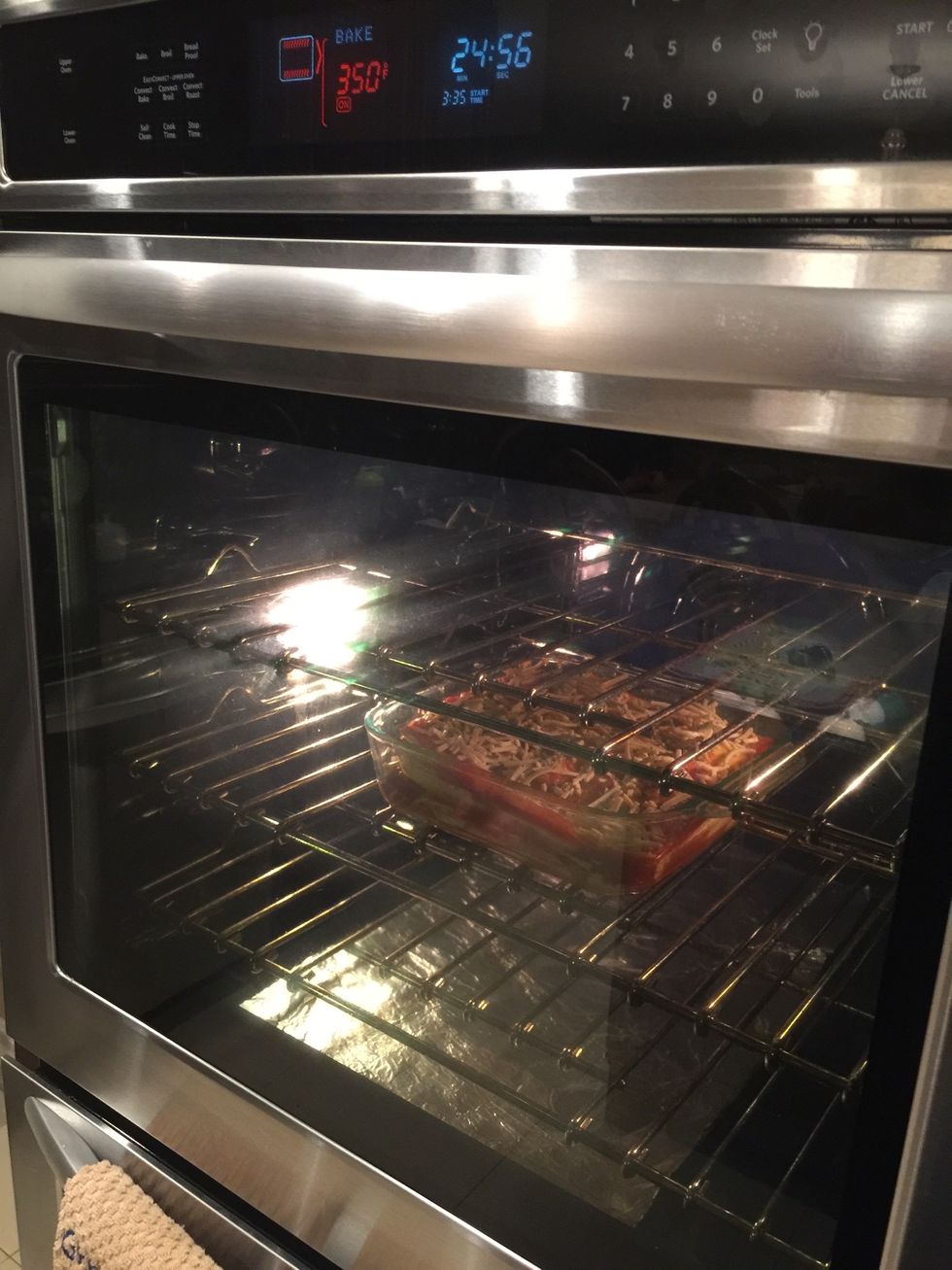 Put in the oven for 35 minutes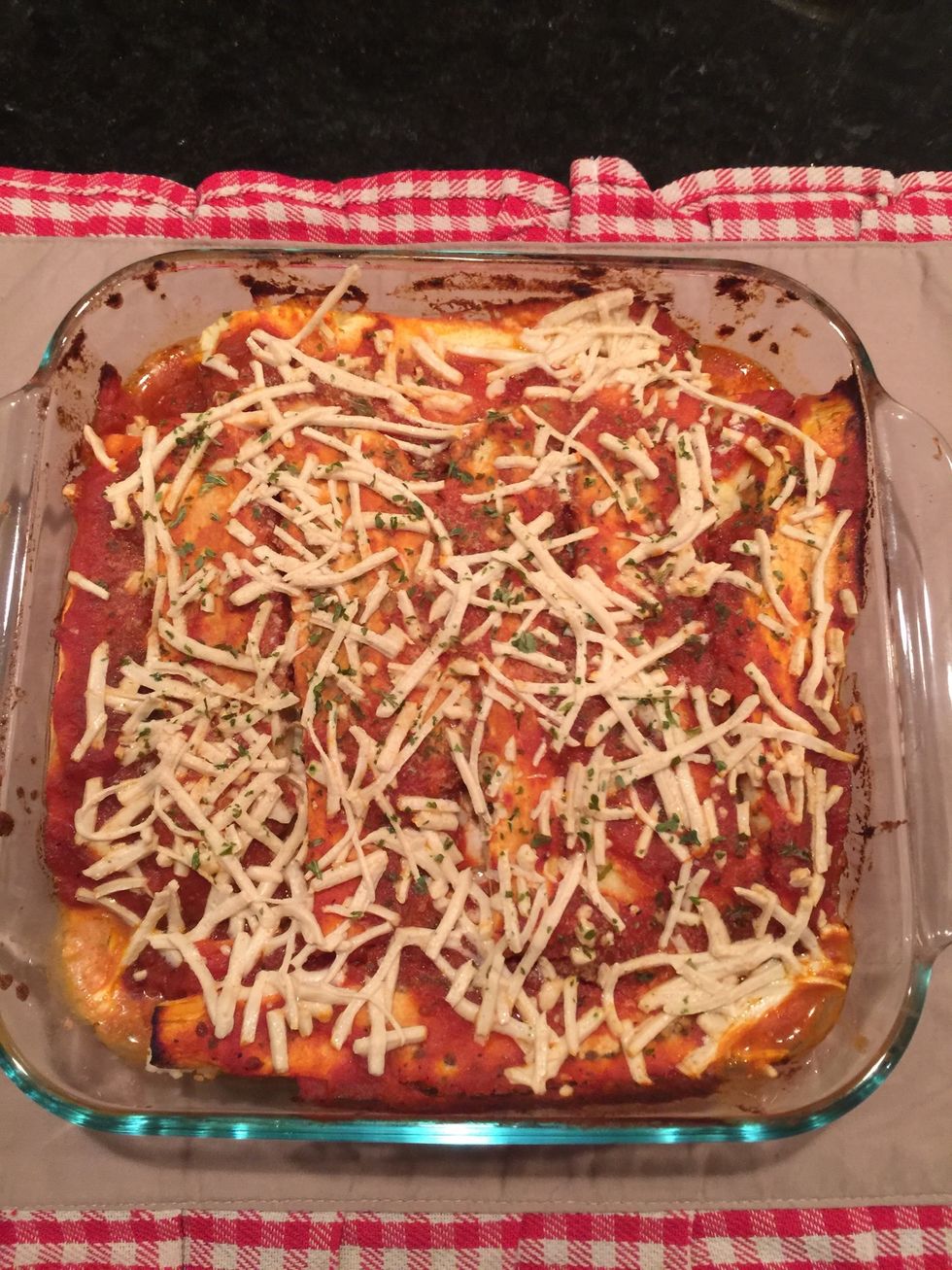 Enjoy!
4.0 Medium zucchinis
1.0 Eggplant
0.0tsp Salt
Jar of pasta sauce
0.0c Vegan ricotta
Vegan mozzarella
0.0c Nutritional yeast
2.0Tbsp Garlic powder
1.0Tbsp Onion powder
0.0tsp Black pepper
Parsley