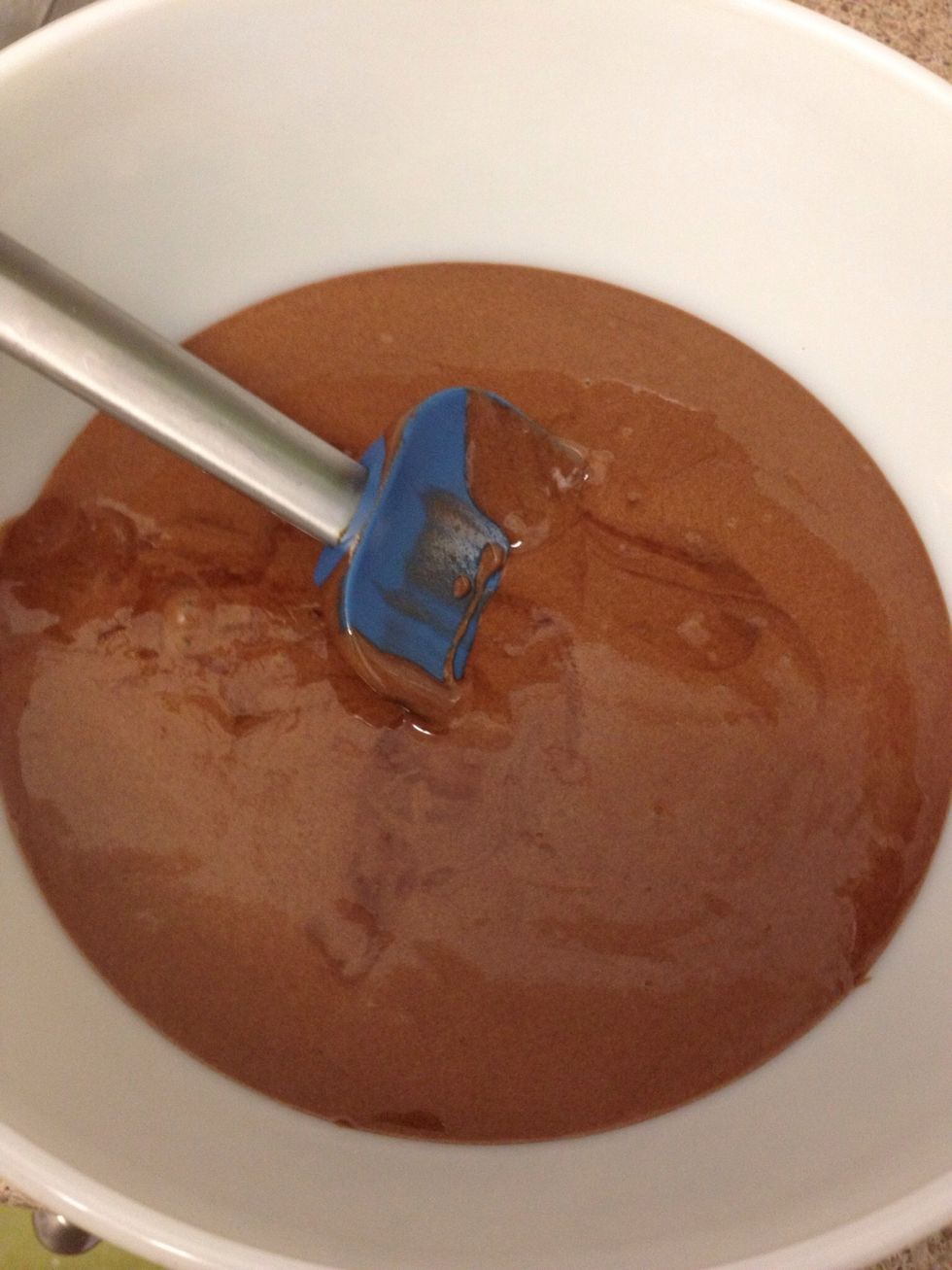 Make your chocolate cake batter. It can be homemade or box mix.
In a separate bowl, make your vanilla cake batter.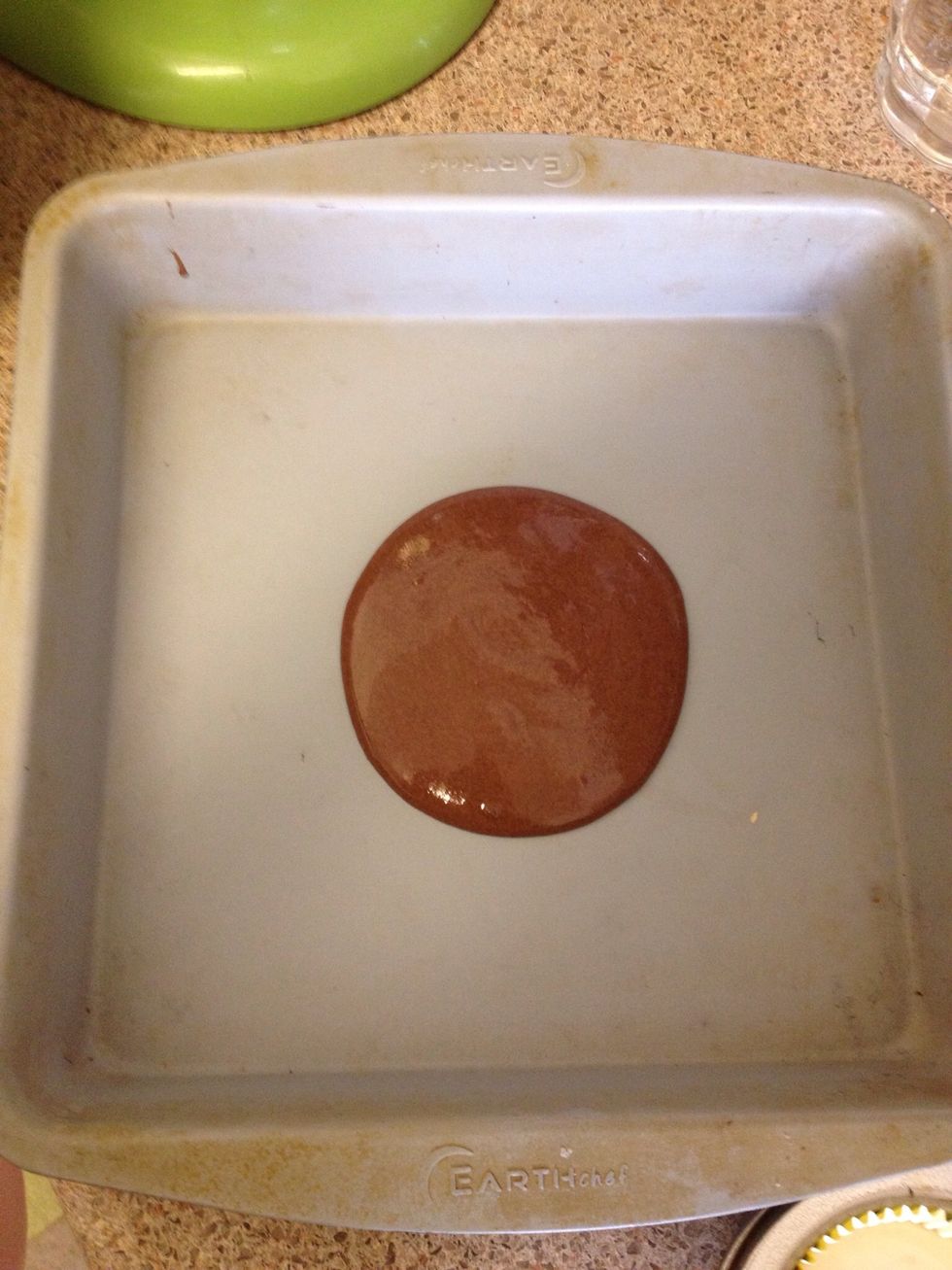 Start with the chocolate batter and drop a spoonful into the center of your cake tin.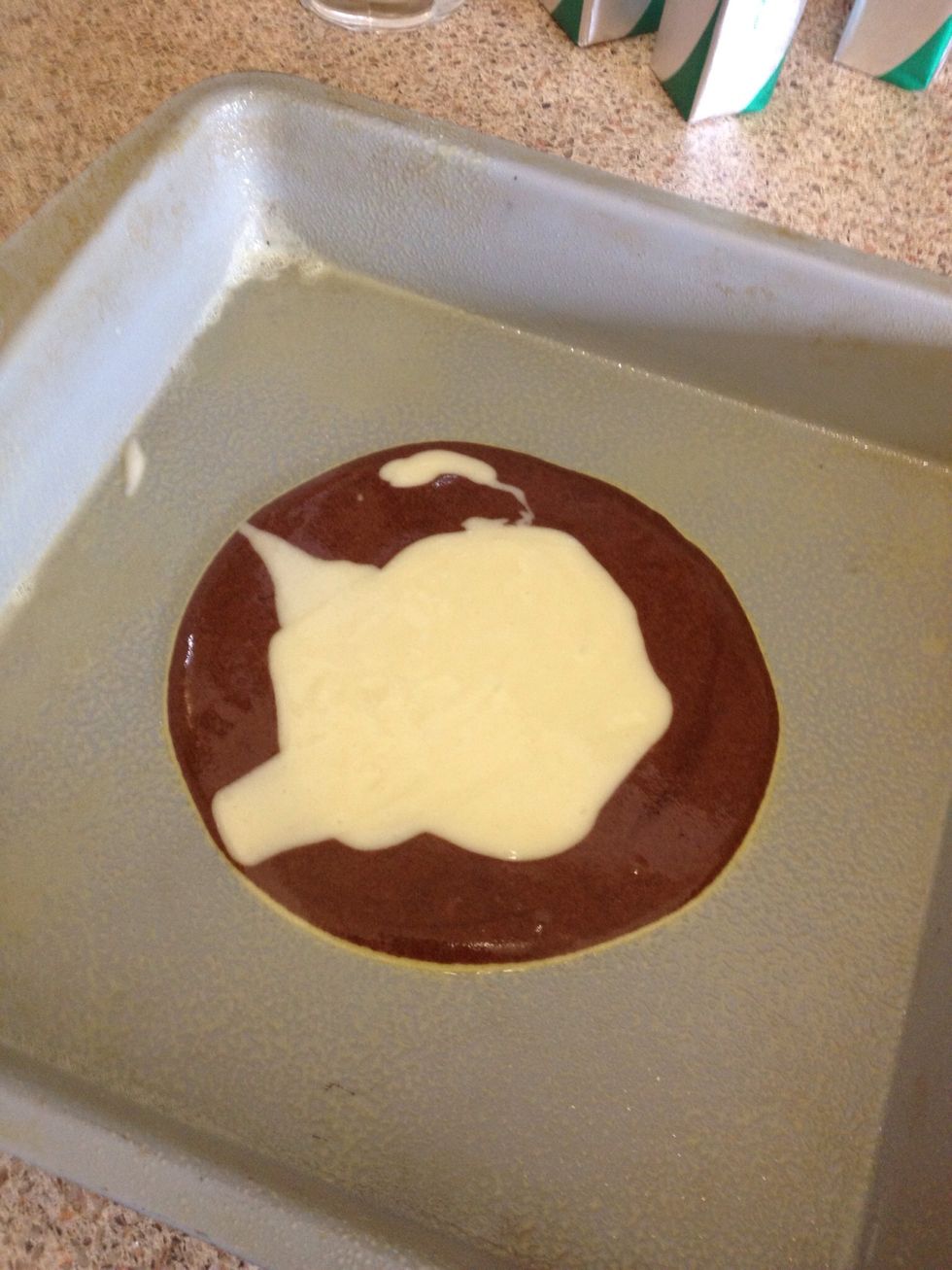 Place a spoonful of vanilla cake batter in the centre of the chocolate batter.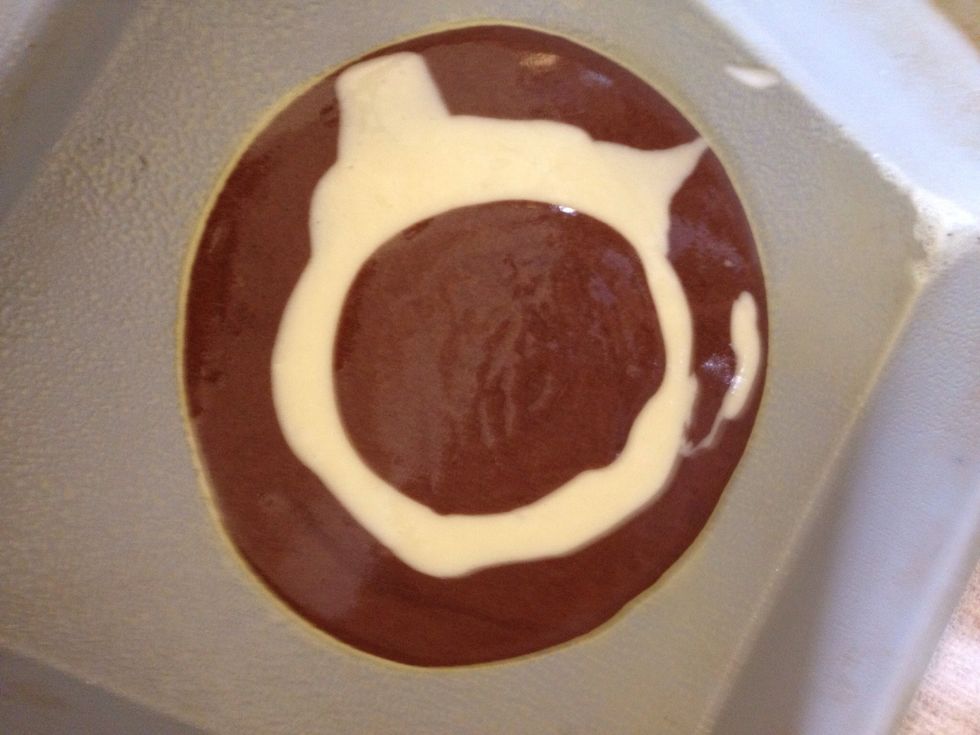 Repeat, alternating equal spoonfuls of chocolate and vanilla batter.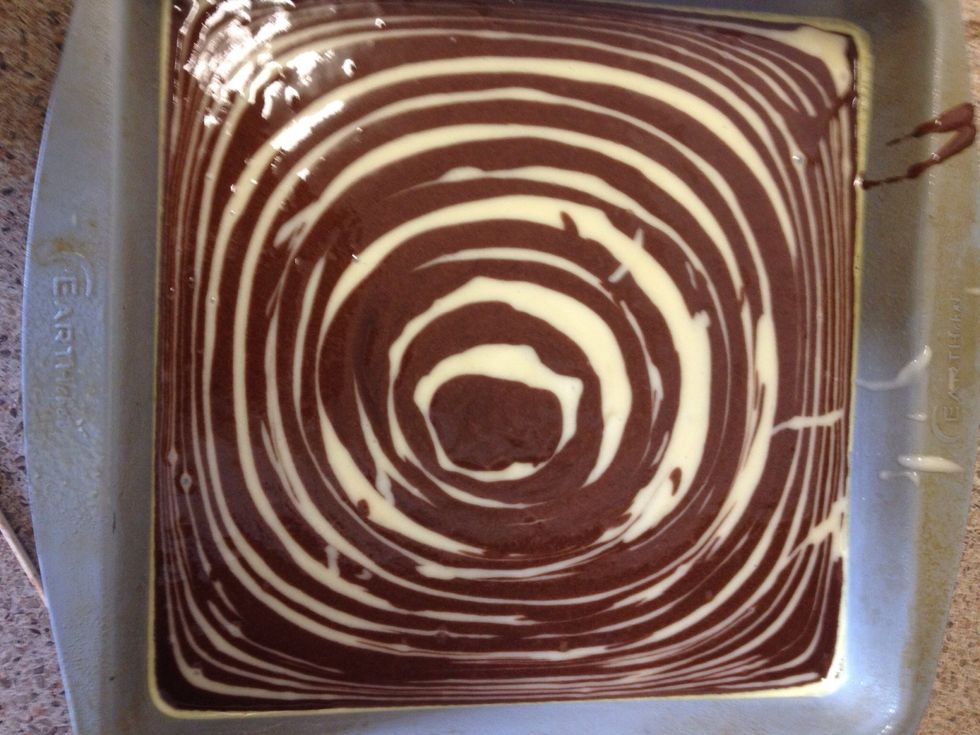 Continue until you have used all your batter. It should look something like this. The circles do not have to be perfect.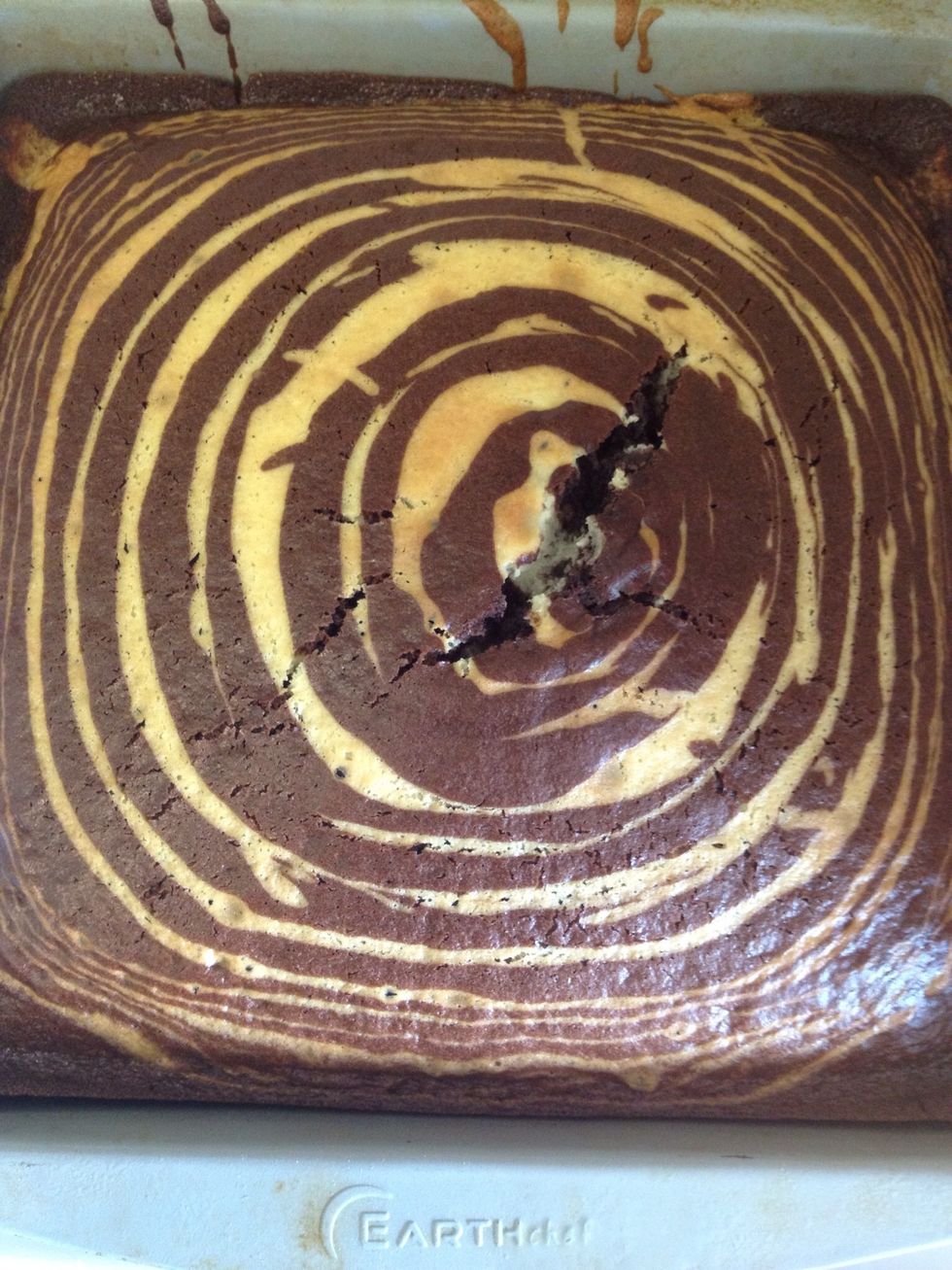 Bake as directed. Cool on a rack.
Frost the cake and cut. When you cut into it, you will see a zebra pattern. Try it with cupcakes too!
Chocolate cake batter
Vanilla cake batter