How to make yummy vegetarian lasagna with cottage cheese
Meatless Monday! You get a lot of vegetables in one meal when cooking this!
228
Set the oven temperature to 225 degrees Celsius.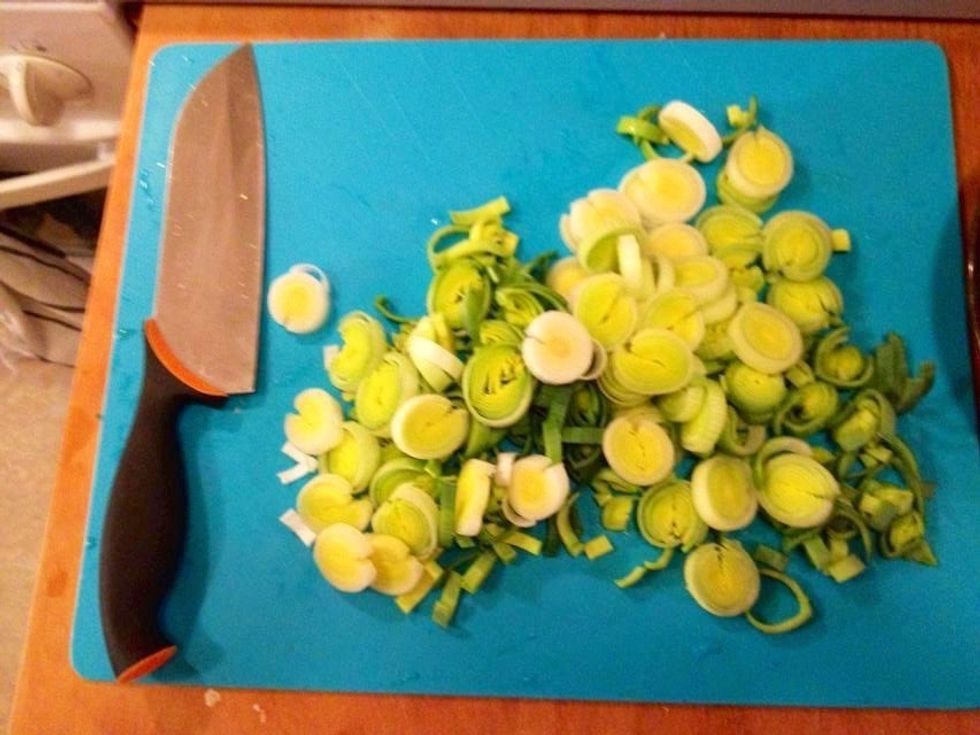 Start by chopping the leeks.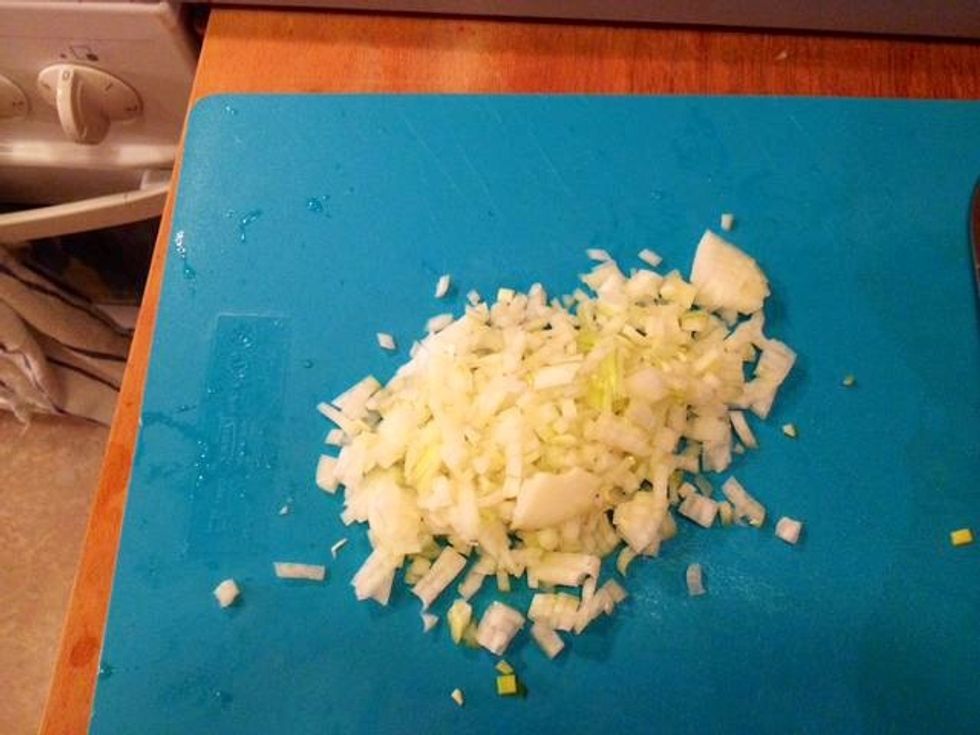 Then do the same with the onion. I used 2 leeks and 1 onion this time.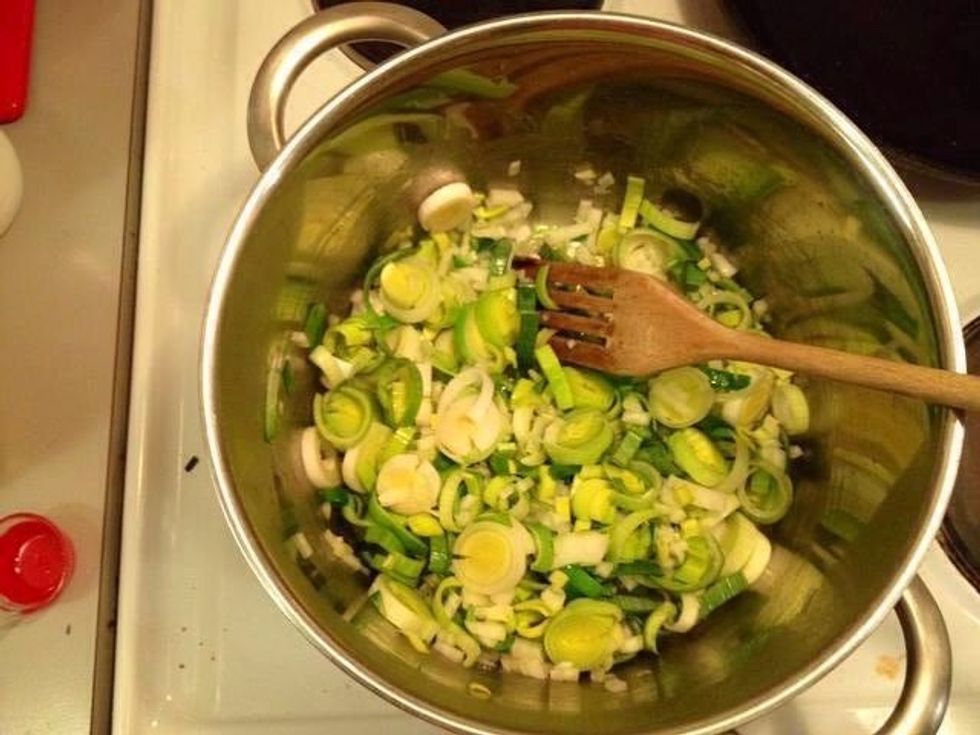 Put the chopped onion and leeks in a big sauce pan together with some olive oil or butter dependlng on what you prefer, or have at home.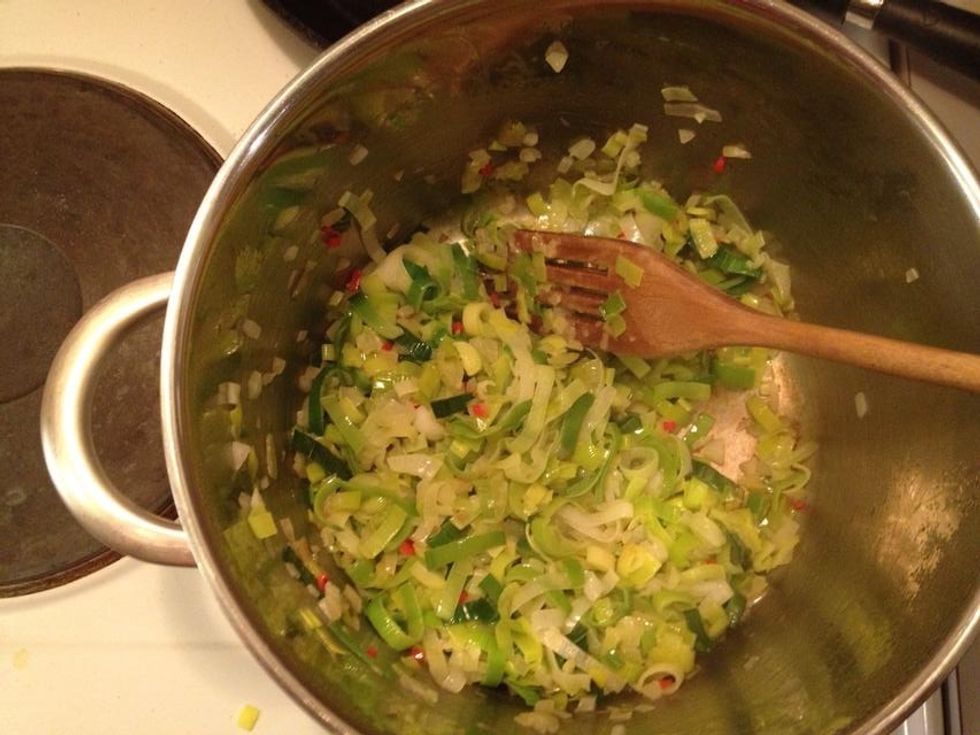 Allow the onion/leeks to get soft. There's also some red chili in the pan, I found a piece in the fridge in need to be rescued. This will be the base in this wonderful green lasagna.
Grate the carrots, by hand or with the help of a food processor. Forgot to take a photo...
Chop 2 cans of whole tomatoes.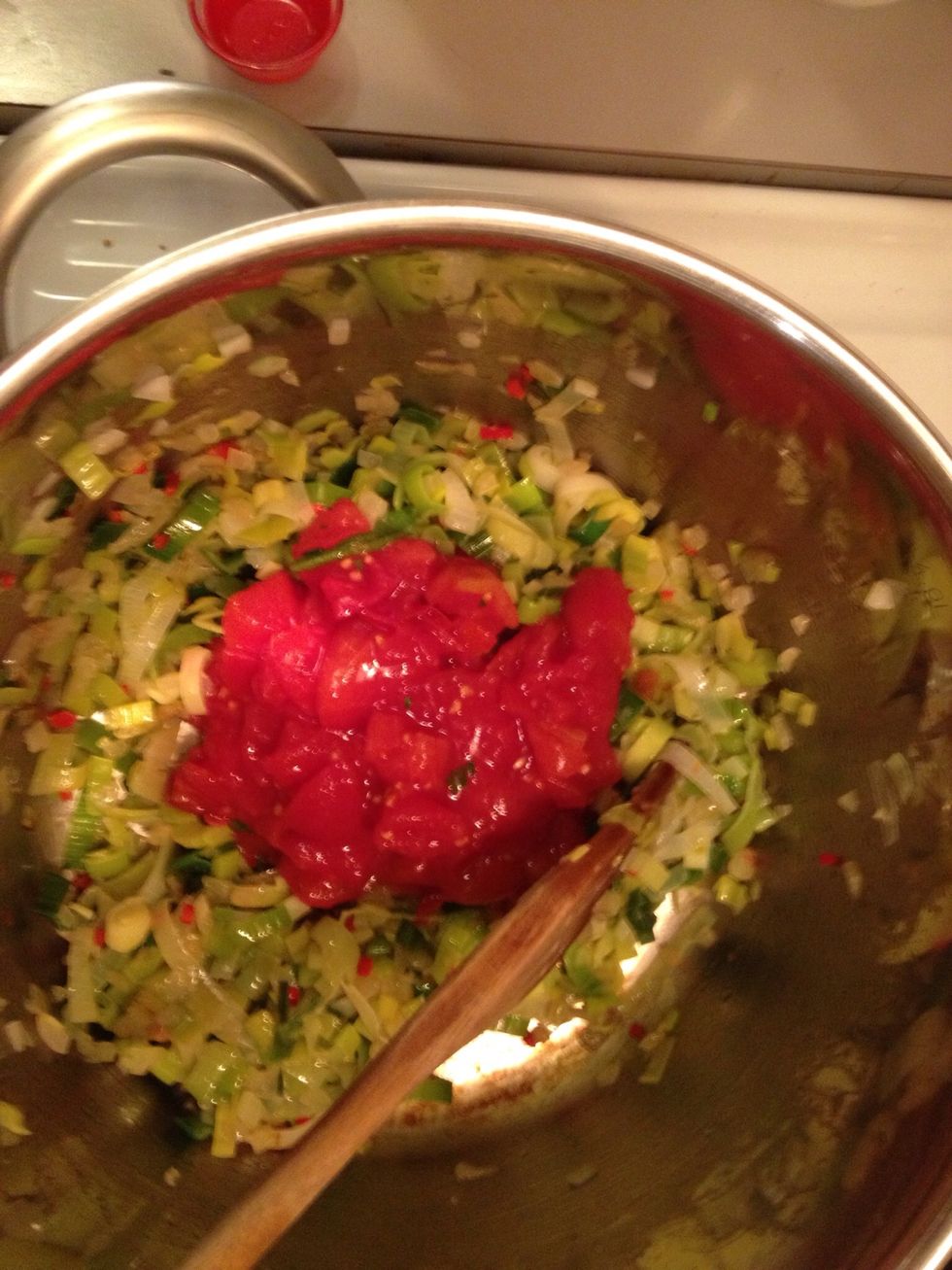 Add them to the onion/leek/chili mix.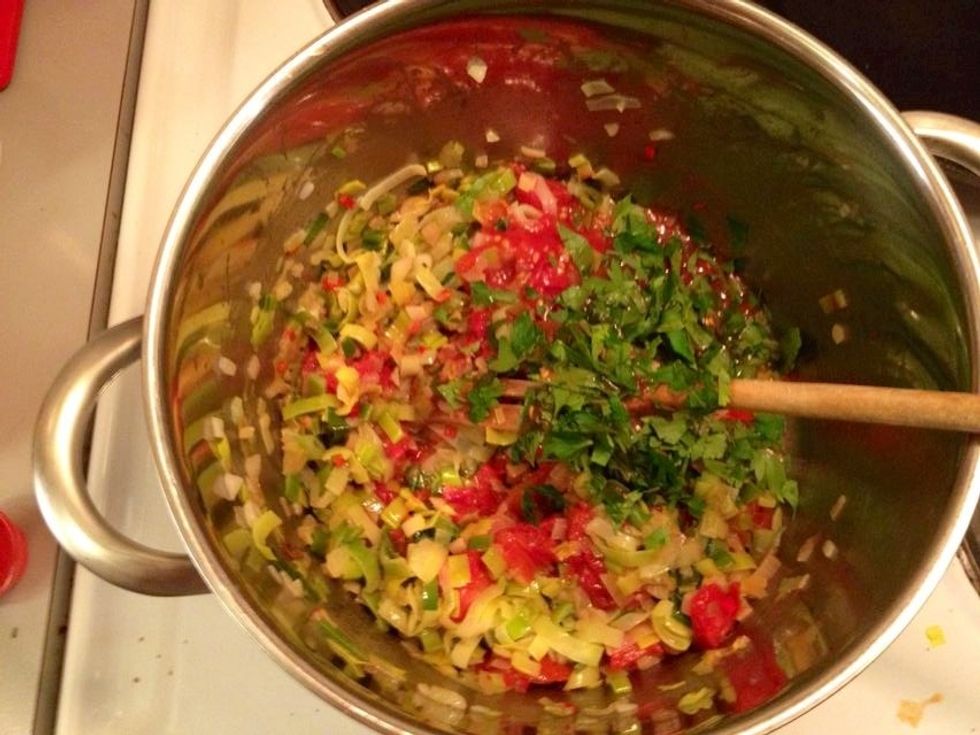 Also add some fresh herbs; I had some flat parsley at home.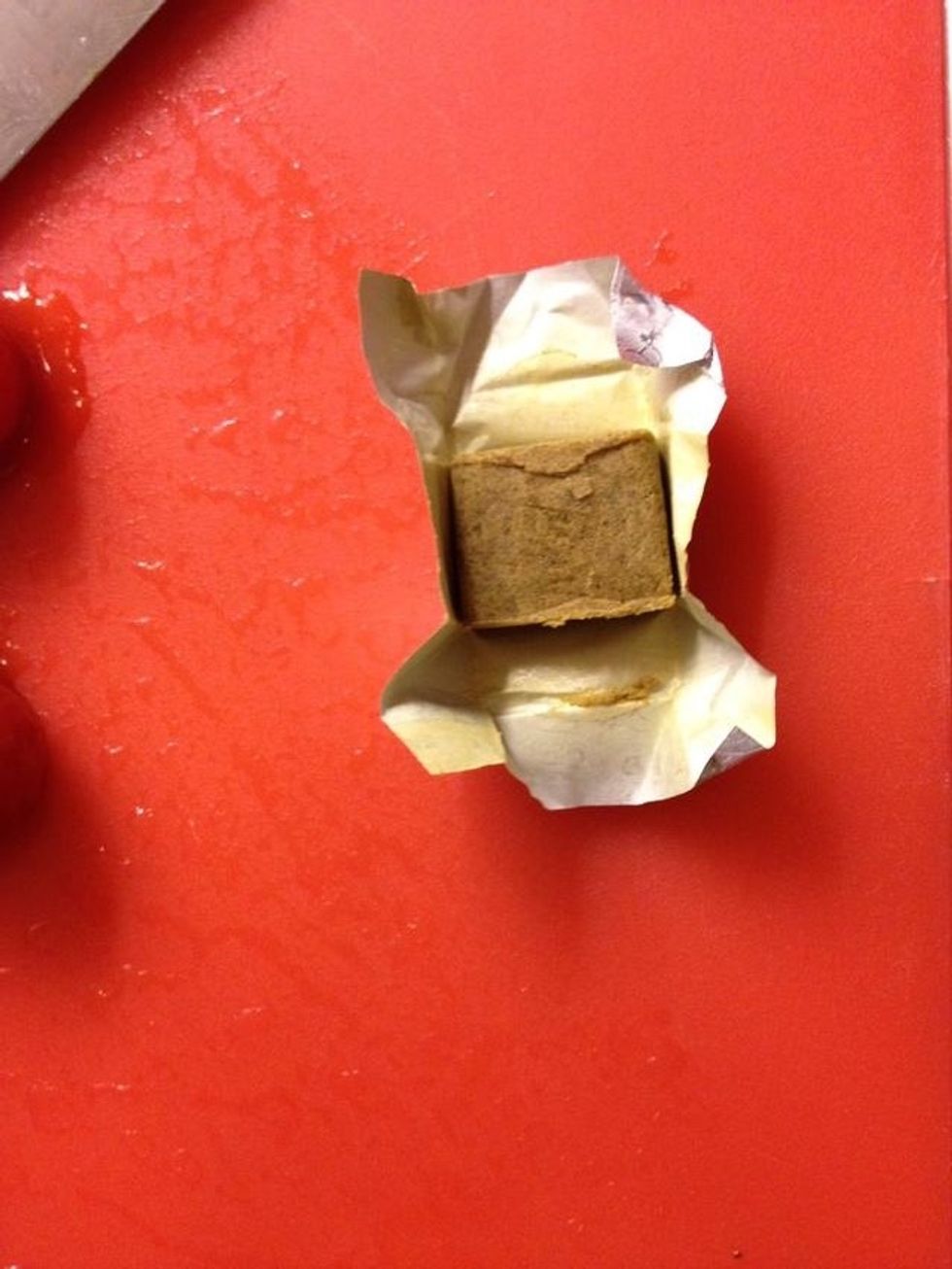 Also add this little fellow.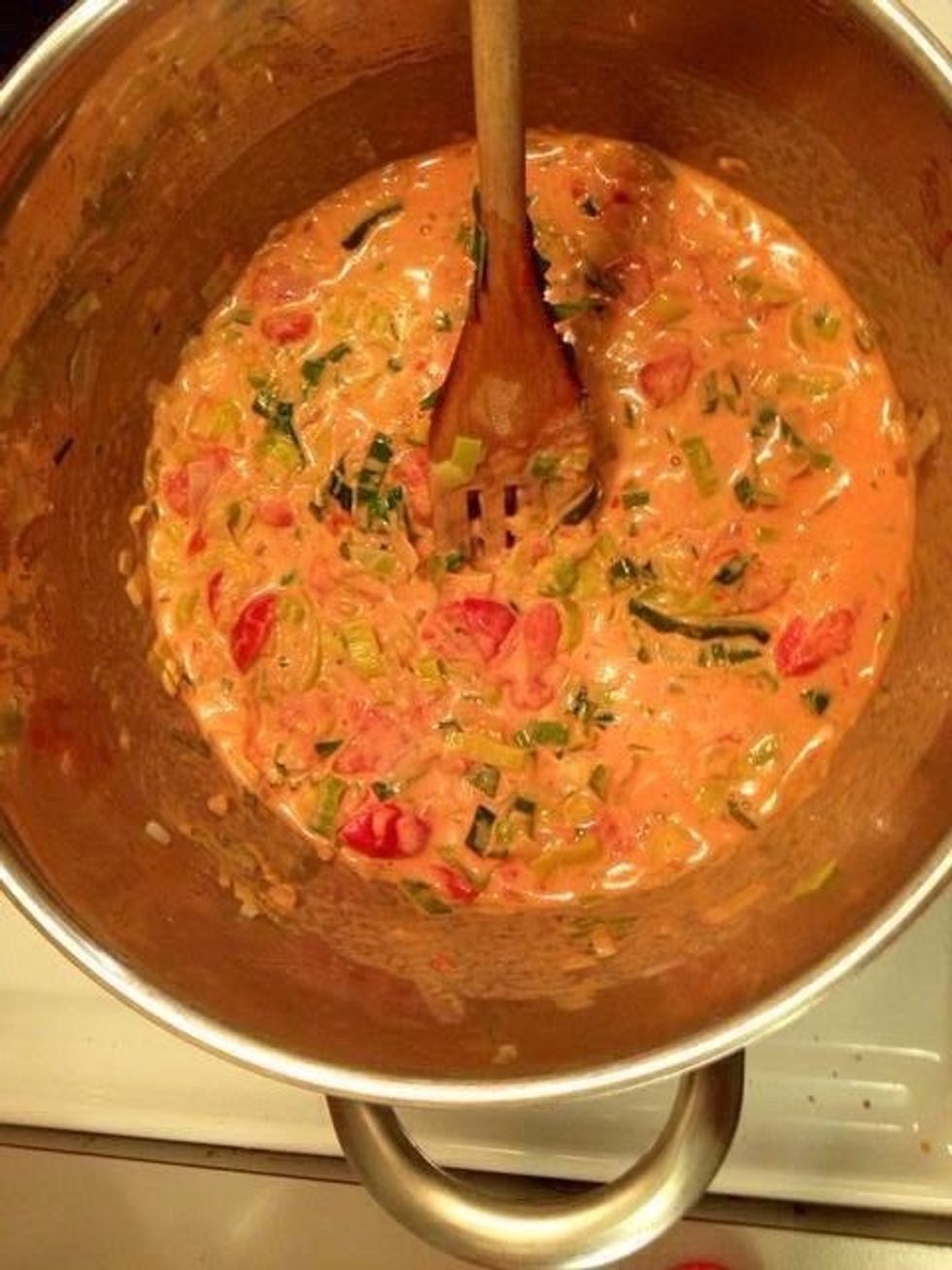 Then add cream, and the grated carrots.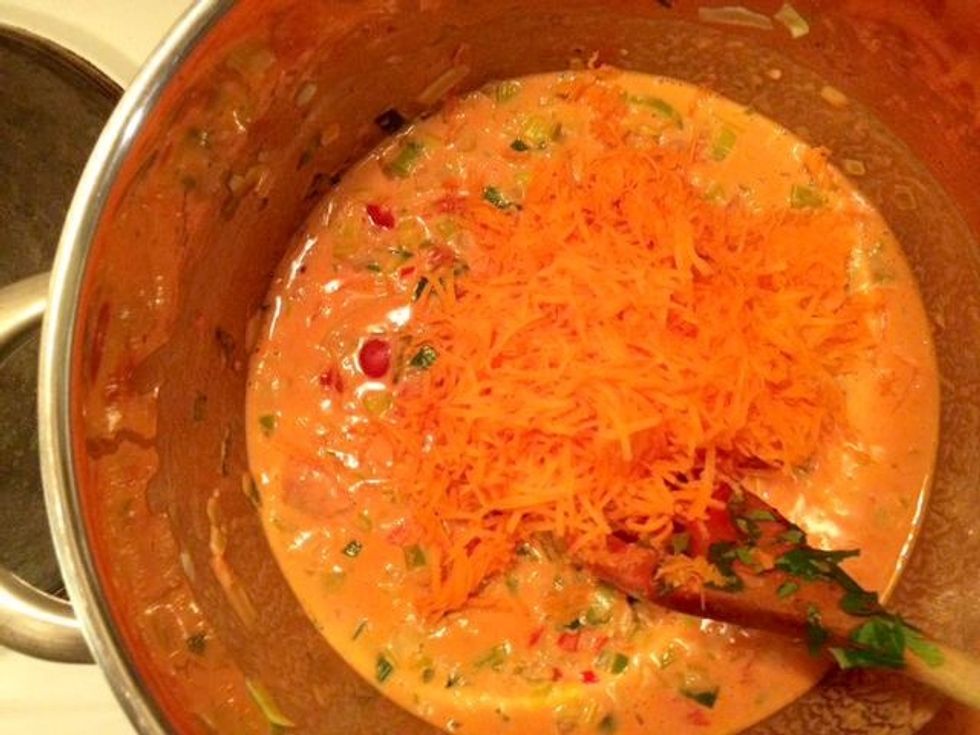 Like so. If you like other veggies, add them! I was thinking of adding broccoli but didn't this tlme.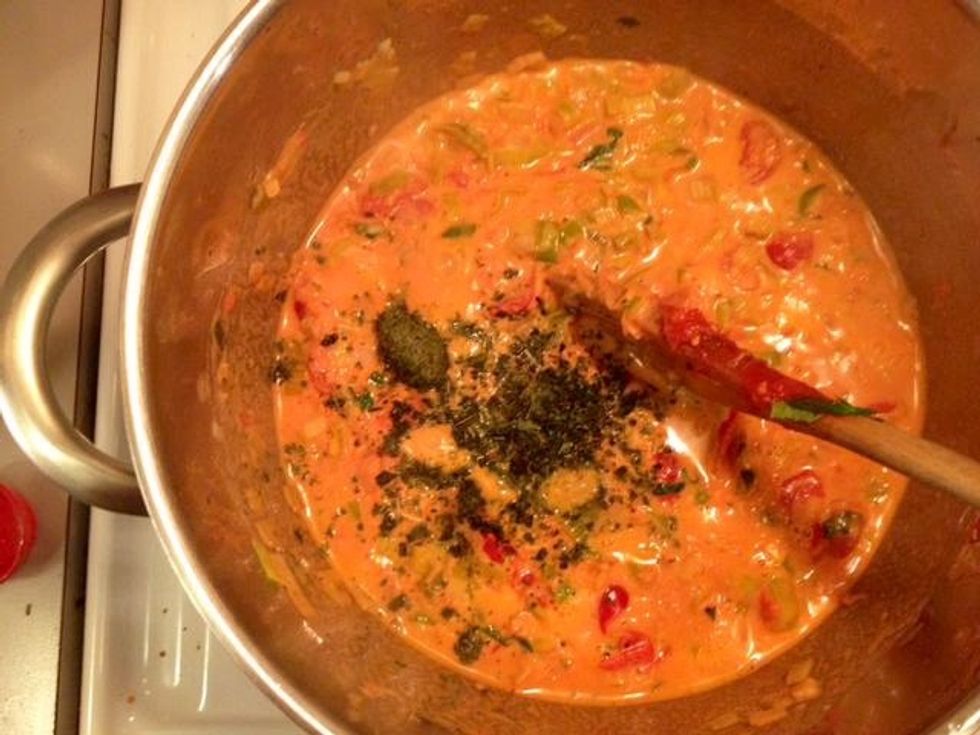 Added some frozen herbs too, had a mix with thyme, basil and sage. Finally, add the salt. Allow the sauce to come to a boil.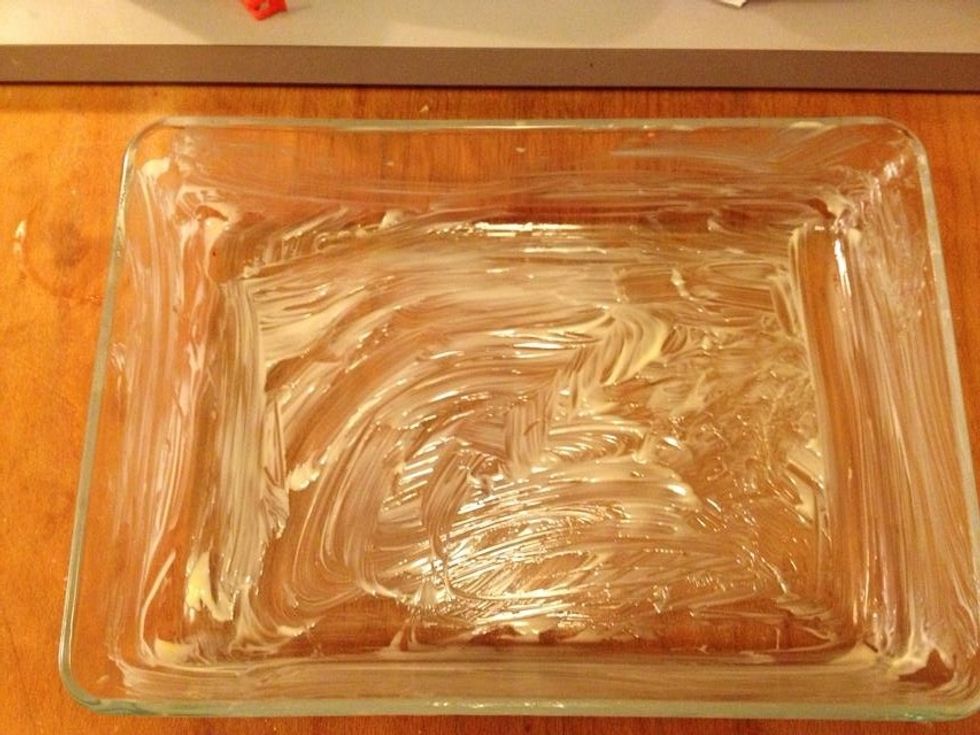 Grease a glass dish or whatever dish you prefer using.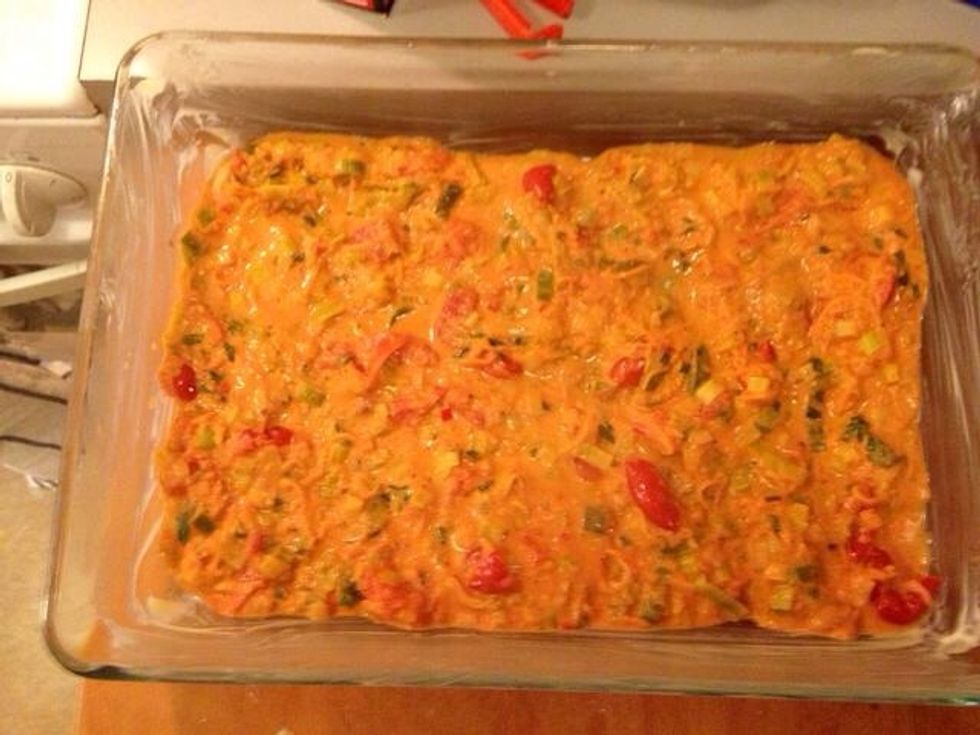 Start by pouring in the vegetable sauce. If you think the sauce is too thick add some more cream or some tomato juice.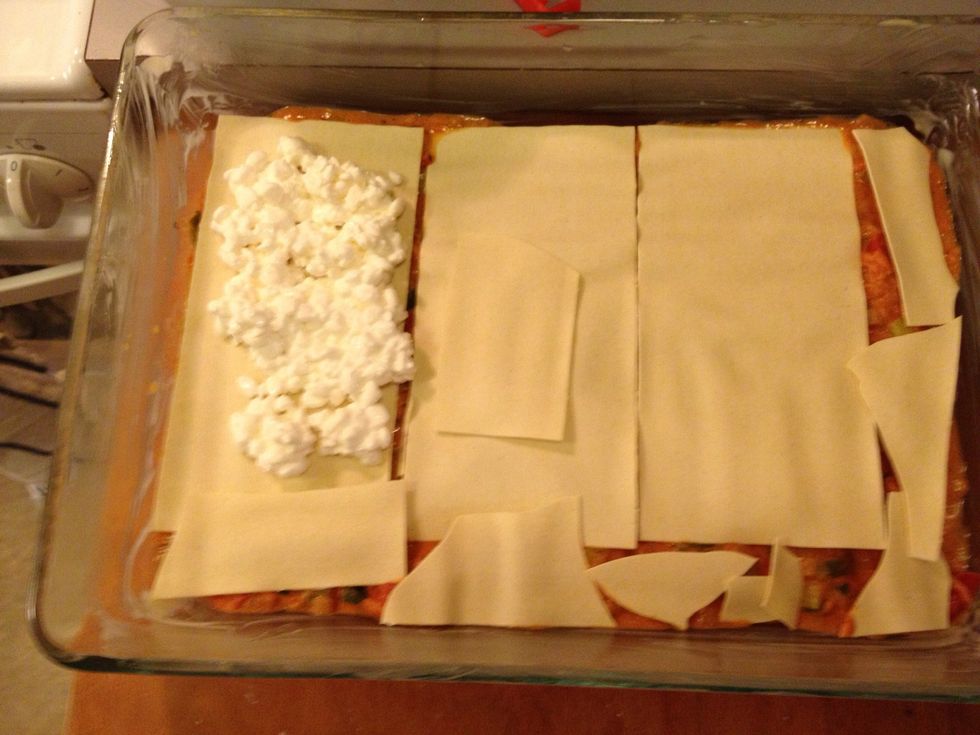 Then add the noodles and on top of the noodles the cottage cheese. I like the lasagna noodles made with spinach but didn't have any at home today. They sure makes the lasagna more colourful.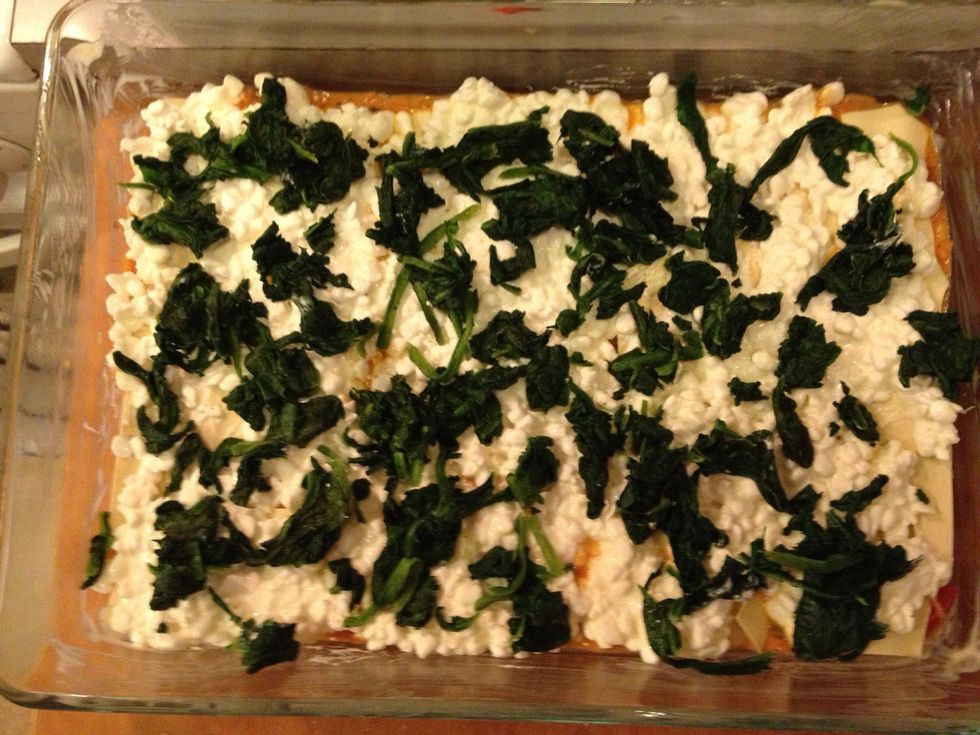 Then the thawed (or fresh) spinach. I only had enough spinach for 1 layer so the remaining spinach I added to the sauce. Here we go with the sauce again, and then with some more layers.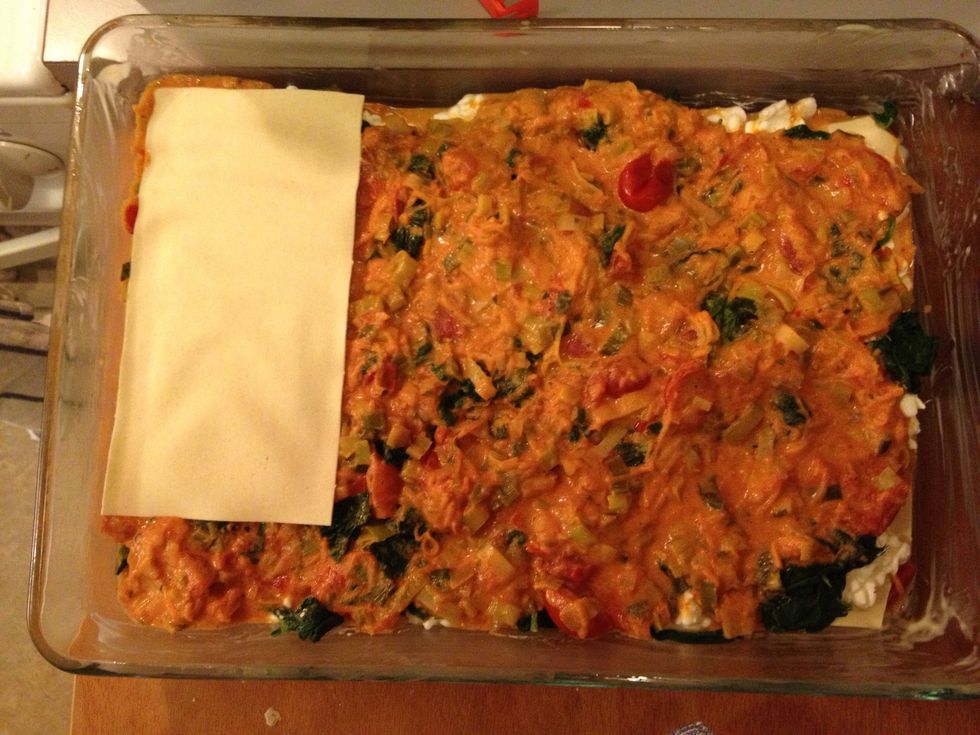 On top of the 2nd layer of sauce I added more pasta and then another layer of cottage cheese.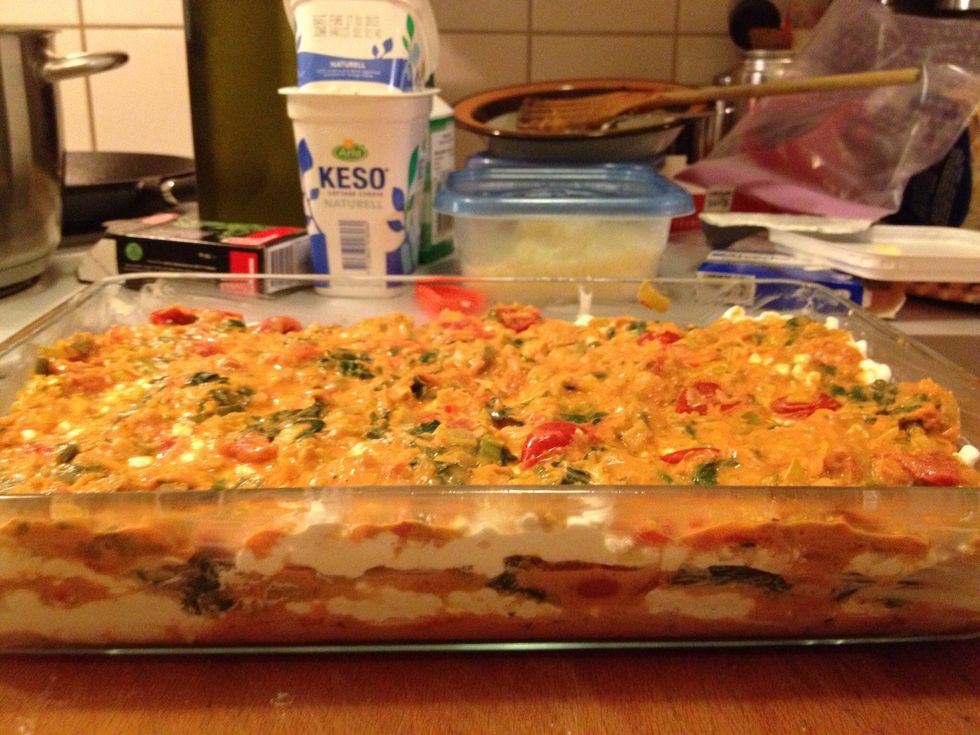 The final layer of sauce...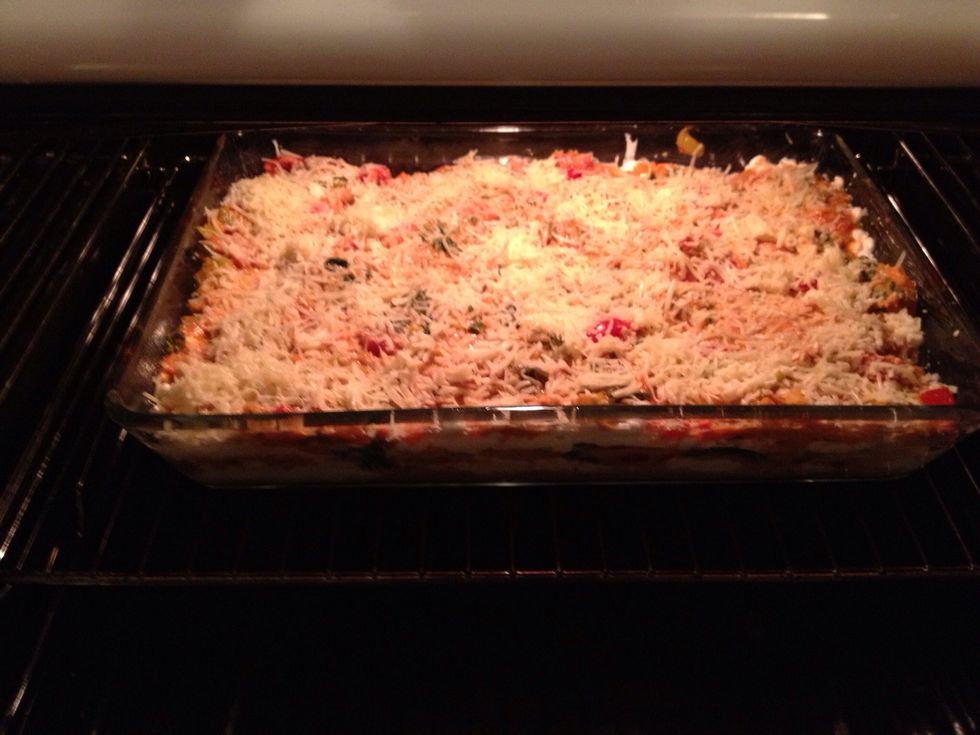 And some grated cheese on top, preferably use a kind with lots of flavor. Put the lasagna in the oven for about 30 minutes.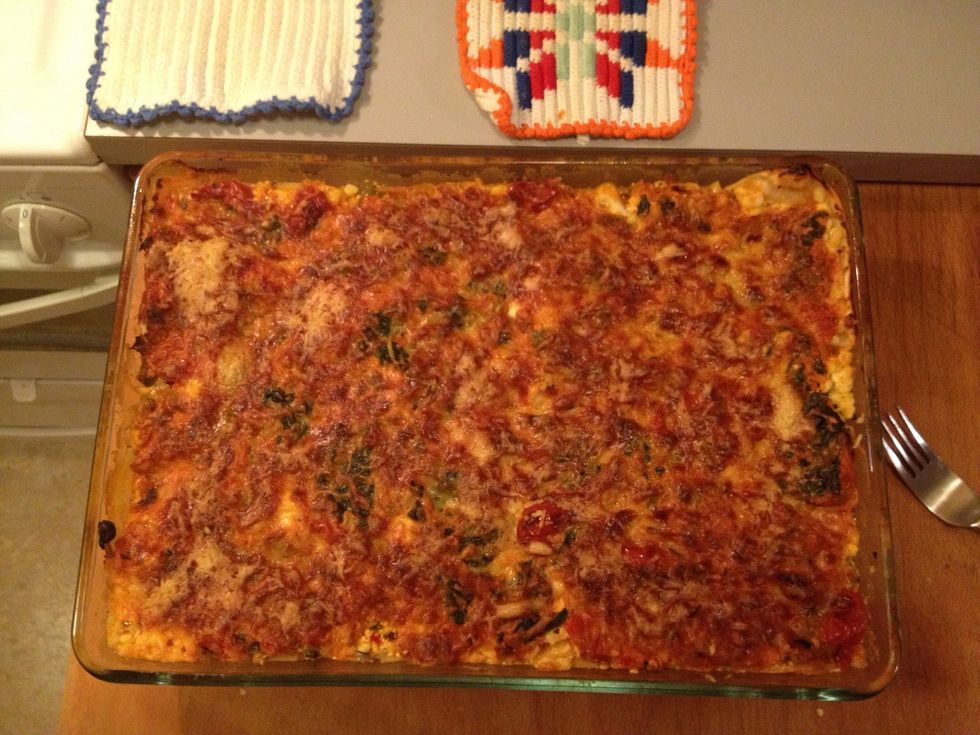 The final result! I an so hungry now!
Enjoy the lasagna as it is or with some salad.
3.0 Leeks OR
3.0 Onions
800.0g Canned whole tomatoes
4.0Tbsp Tomato puree
1.0 Vegetable broth cube
4.0Tbsp Fresh or frozen herbs
300.0ml Cream (15% fat)
2.0 Carrots
750.0g Cottage cheese
10.0 Lasagna noodles
2.0tsp Salt
250.0g Baby spinach (fresh or frozen)
150.0ml Grated cheese
Karin Siöö
Lives in Sweden. Gets inspiration from trips, blogs & international students I meet at work.