FOR BEST RESULTS: Use a roasting dish NOT Pyrex like me! 2.USE a 20x30cm roasting dish, if the dish is too deep it won't cook 3. Cook on the second to lowest shelf in oven, the top browns very quickly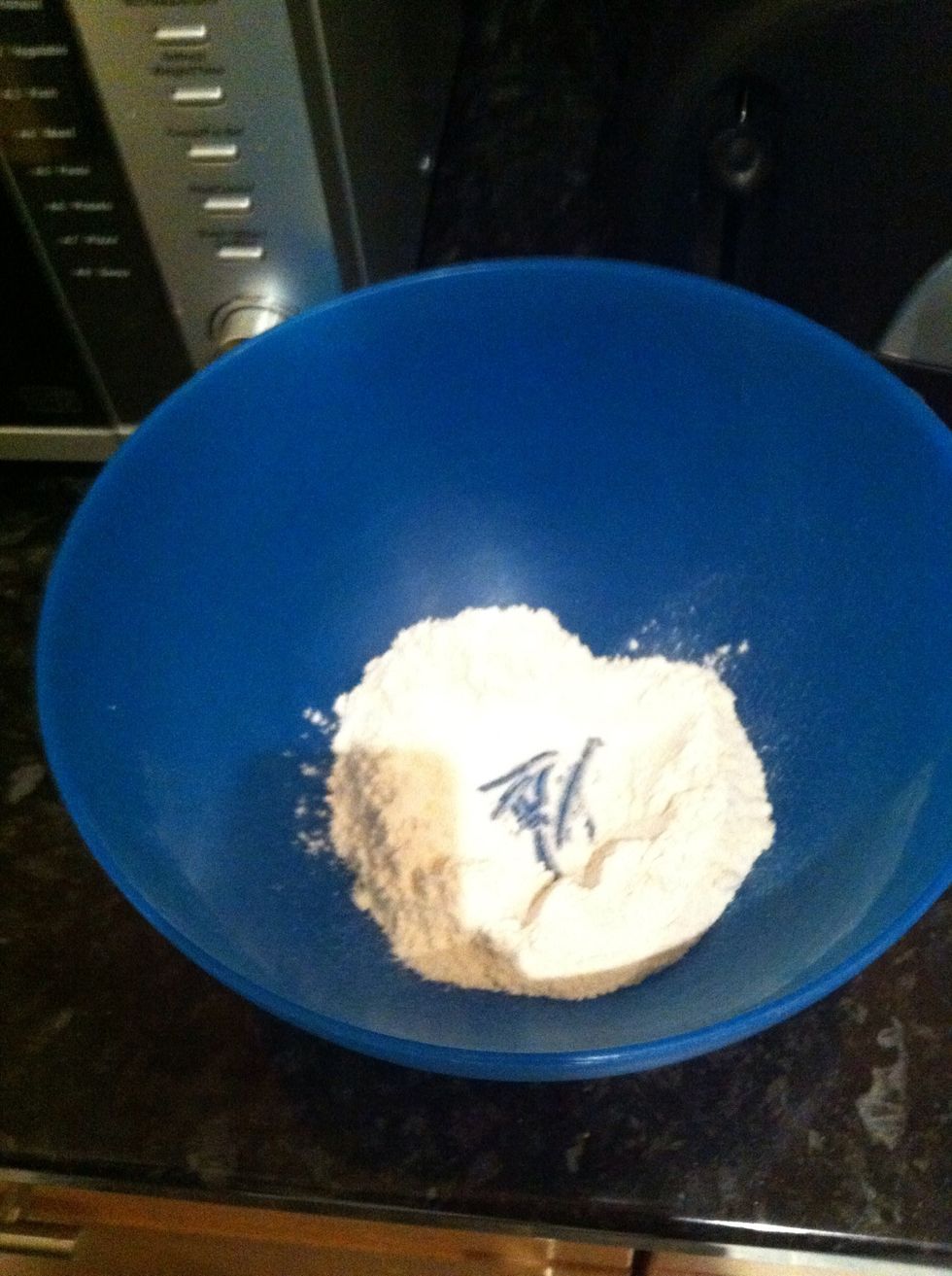 Preheat oven to 220C/200 fan/gas 7. Add flour and pinch of salt to a large mixing bowl and make a well in the centre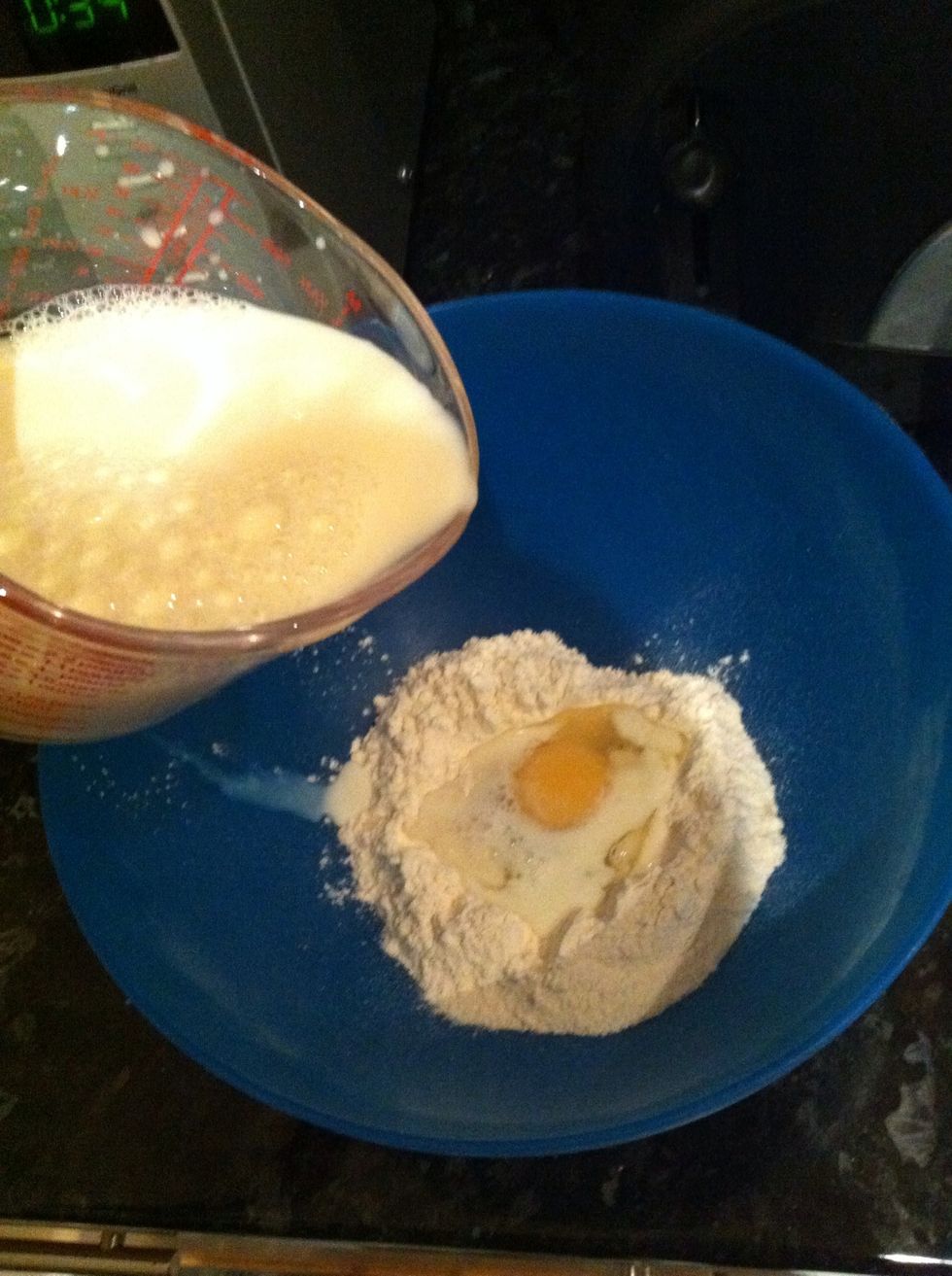 Add the egg and gradually add the milk
Mix and incorporate the milk slowly, it will resemble a thin pancake batter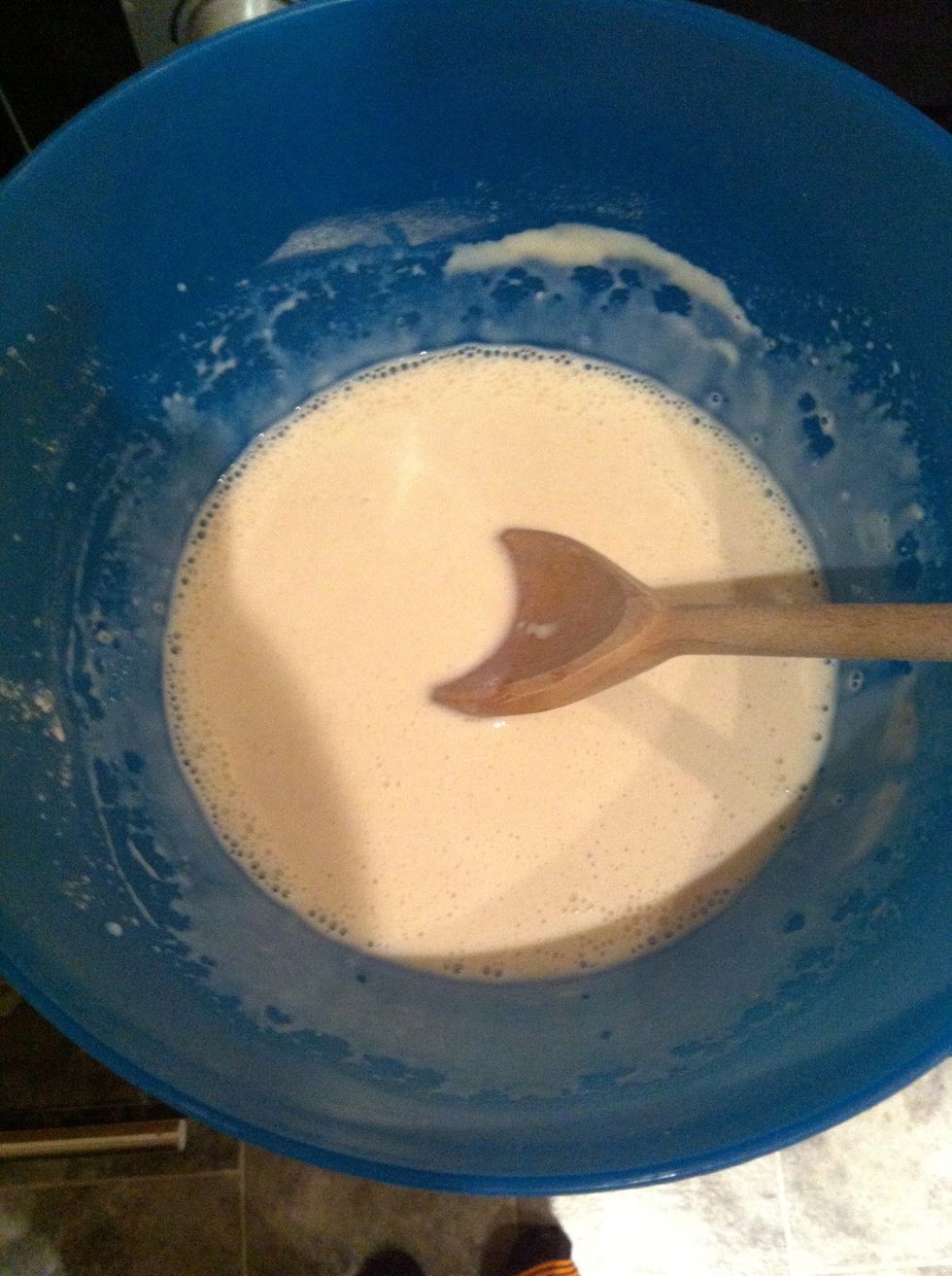 Once all the milk has been added it will look like this. Add the batter to a measuring jug so it's easy to pour later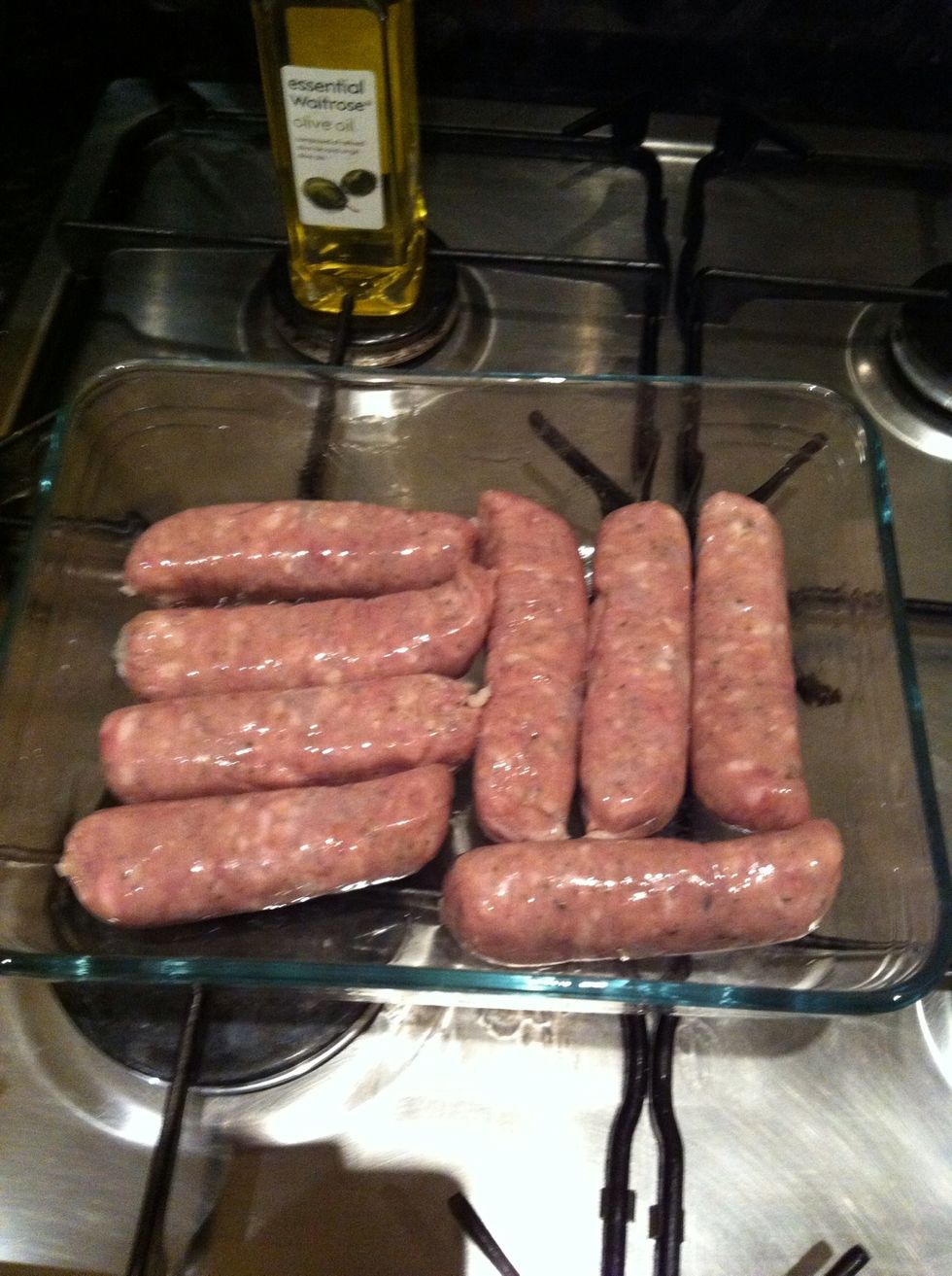 Add 1tbsp of olive oil to your roasting dish (DON'T use Pyrex, I'm using it to show how it cooks and looks!), add sausages and coat well. Put in the oven for 15 mins, turning half way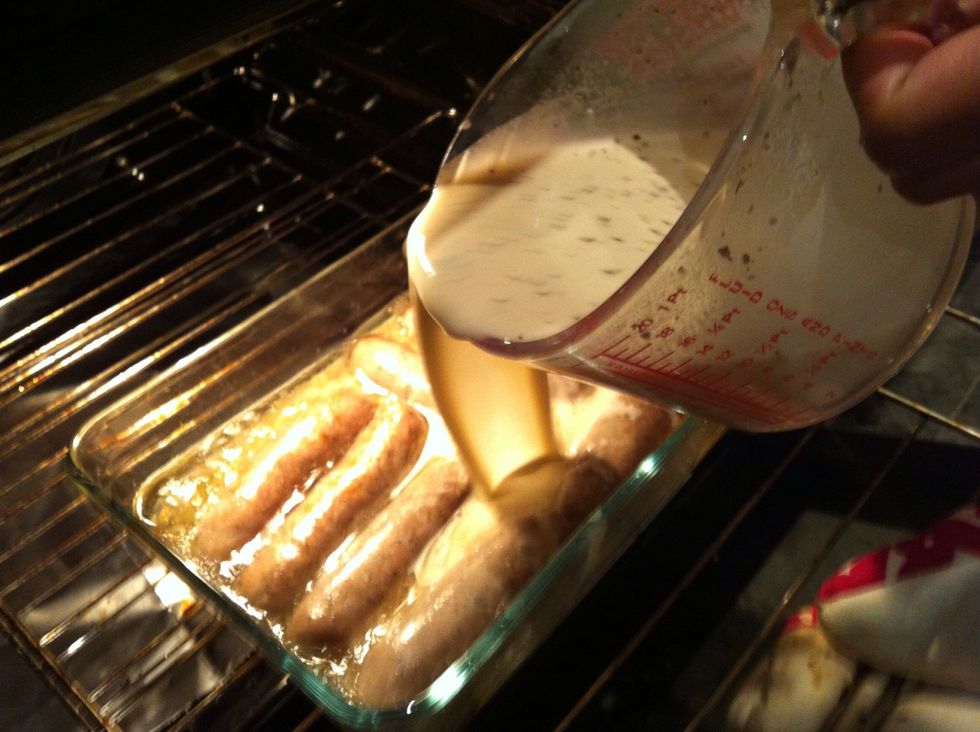 When the 15mins are up, carefully pour in the batter
Bake in the oven for 45 mins on a low shelf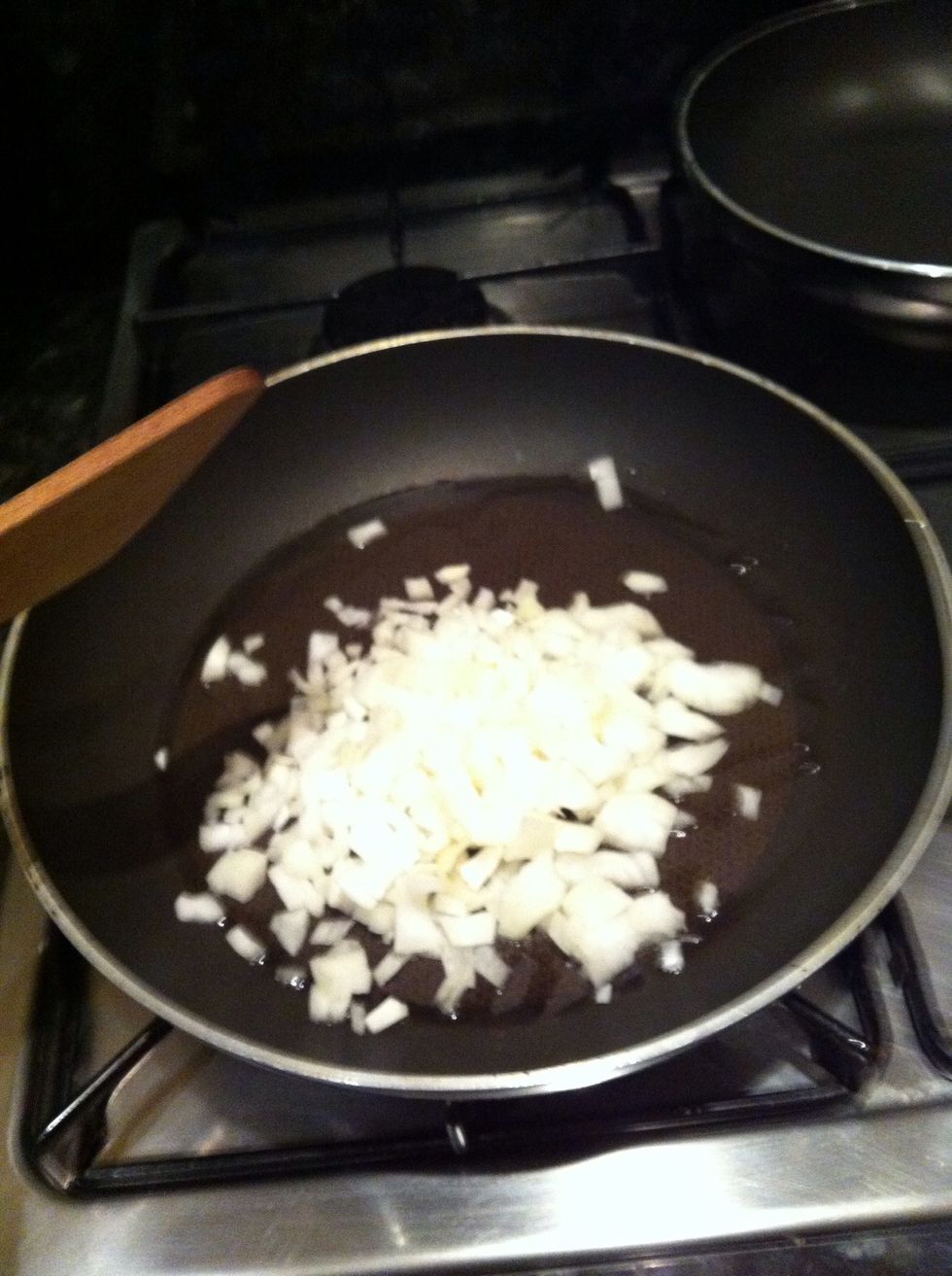 To make the onion gravy, add 1tsp of olive oil to a large frying pan. When hot add your onions. Cook on a low heat for 10/15 mins stirring occasionally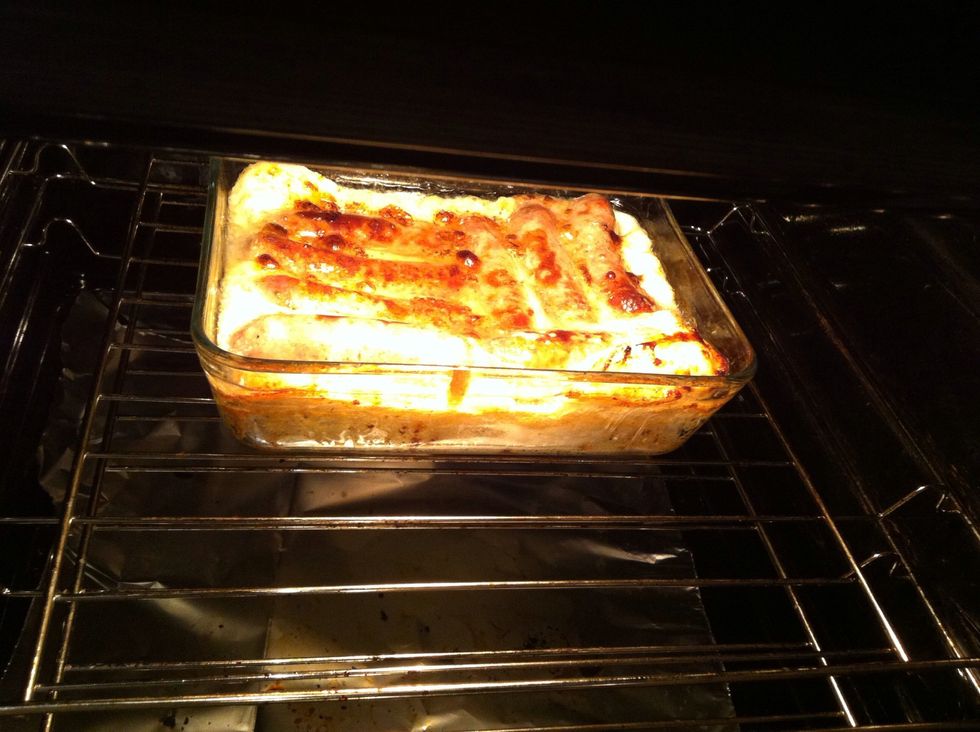 Keep an eye on the oven! If the top gets too dark for your liking feel free to cover the top of the dish with foil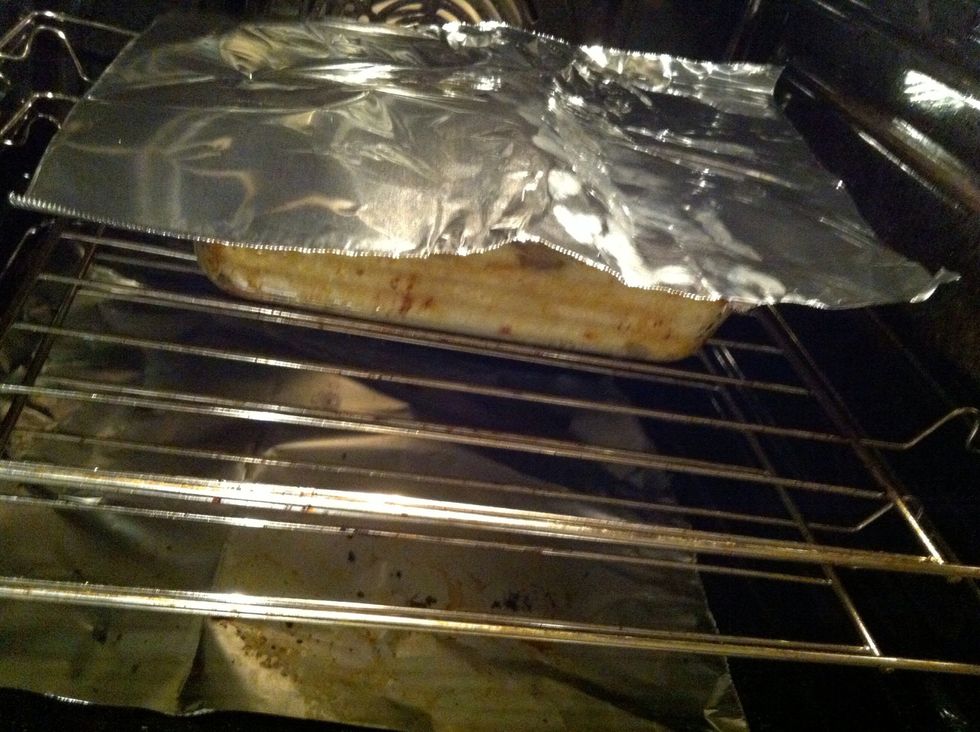 Like so!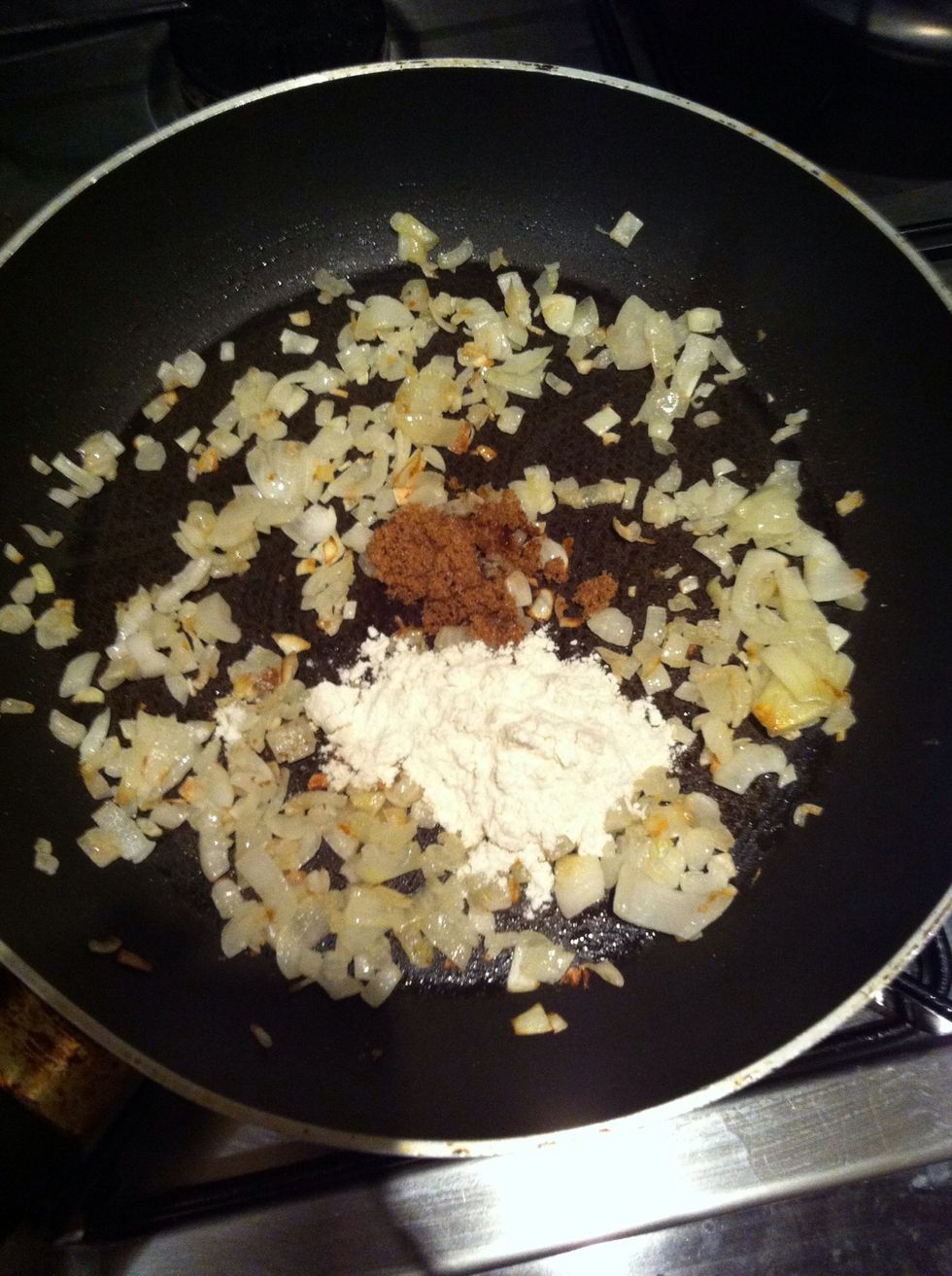 After the 10/15 mins you should have golden brown onions. Add 1tsp of brown sugar and a tbsp of flour and cook for 2mins stirring occasionally
Crumble your oxo cubes in a measuring jug and fill with 500ml of boiling water. Stir, stir, stir to dissolve the cubes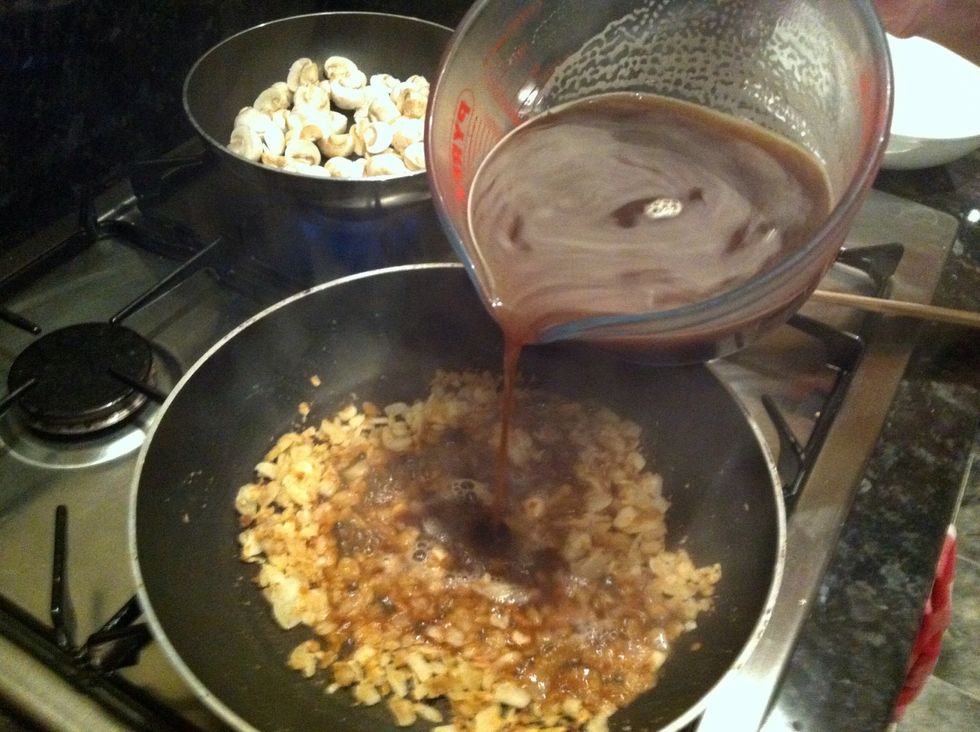 Add this in about 5 stages to the onions, stirring well each time
It will look watery once you add all the stock - this is normal, resist the urge to add more flour!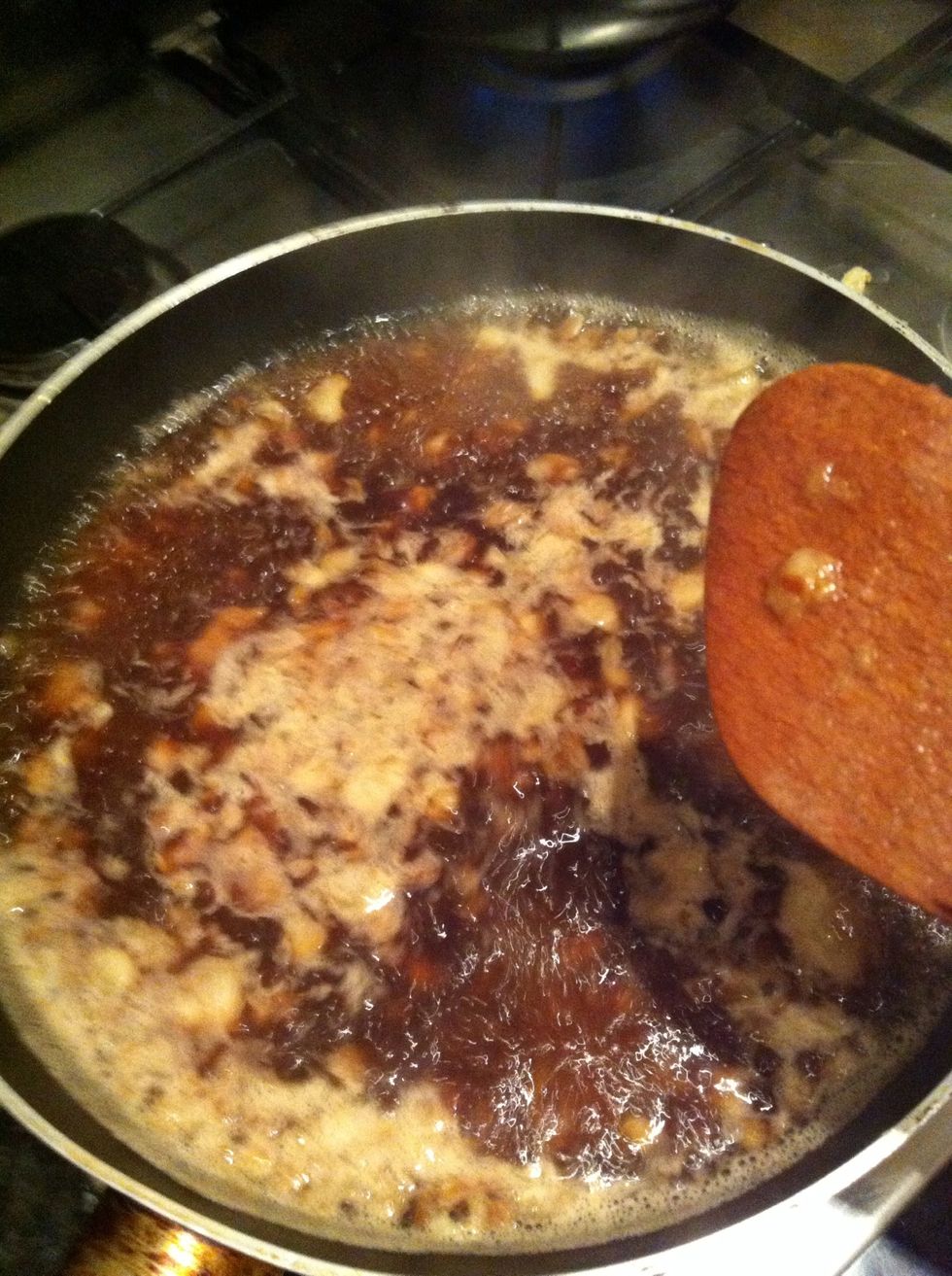 Boil, boil, boil for about 7mins stirring frequently. After the 7mins is up, take a teaspoon and check the consistency and have a taste! Remember it WILL thicken on standing
Add the finished gravy to a measuring jug so it's easy to pour
Done!! A knife inserted in the centre will come out clean, if sticky or runny, put back in for 10-20 mins. Plate up and serve with mash or vegetables and the onion gravy
100 grams plain flour
1 egg
300ml milk
1/2tsp mixed herbs
Pinch of salt
2tbsp olive oil
2 onions peeled and diced
1tsp brown sugar
2 beef oxo cubes
500ml boiling water
Roasting tin 20cm x 30cm