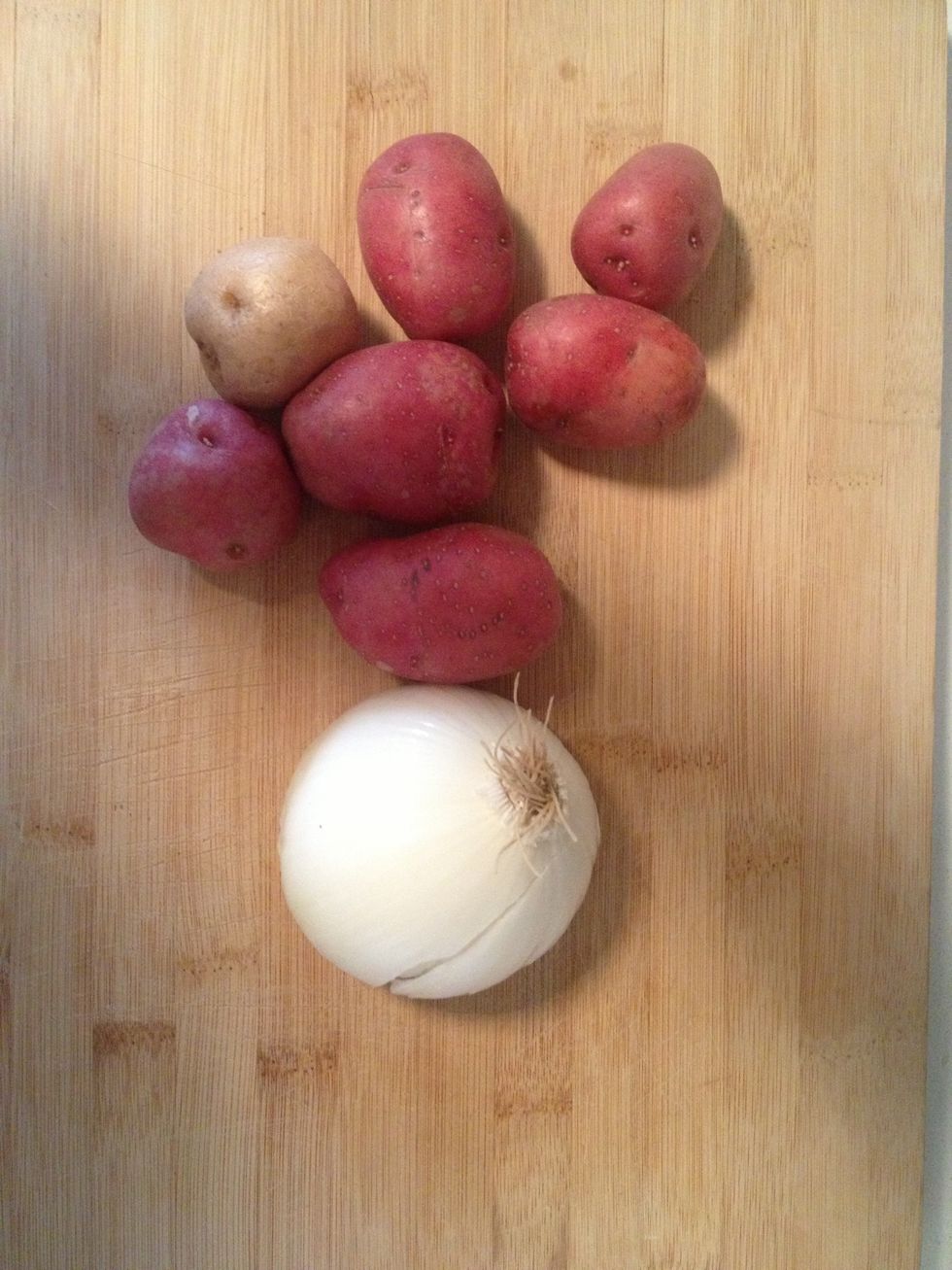 Get your desired amount of potatoes and onion prepared and cleaned for chopping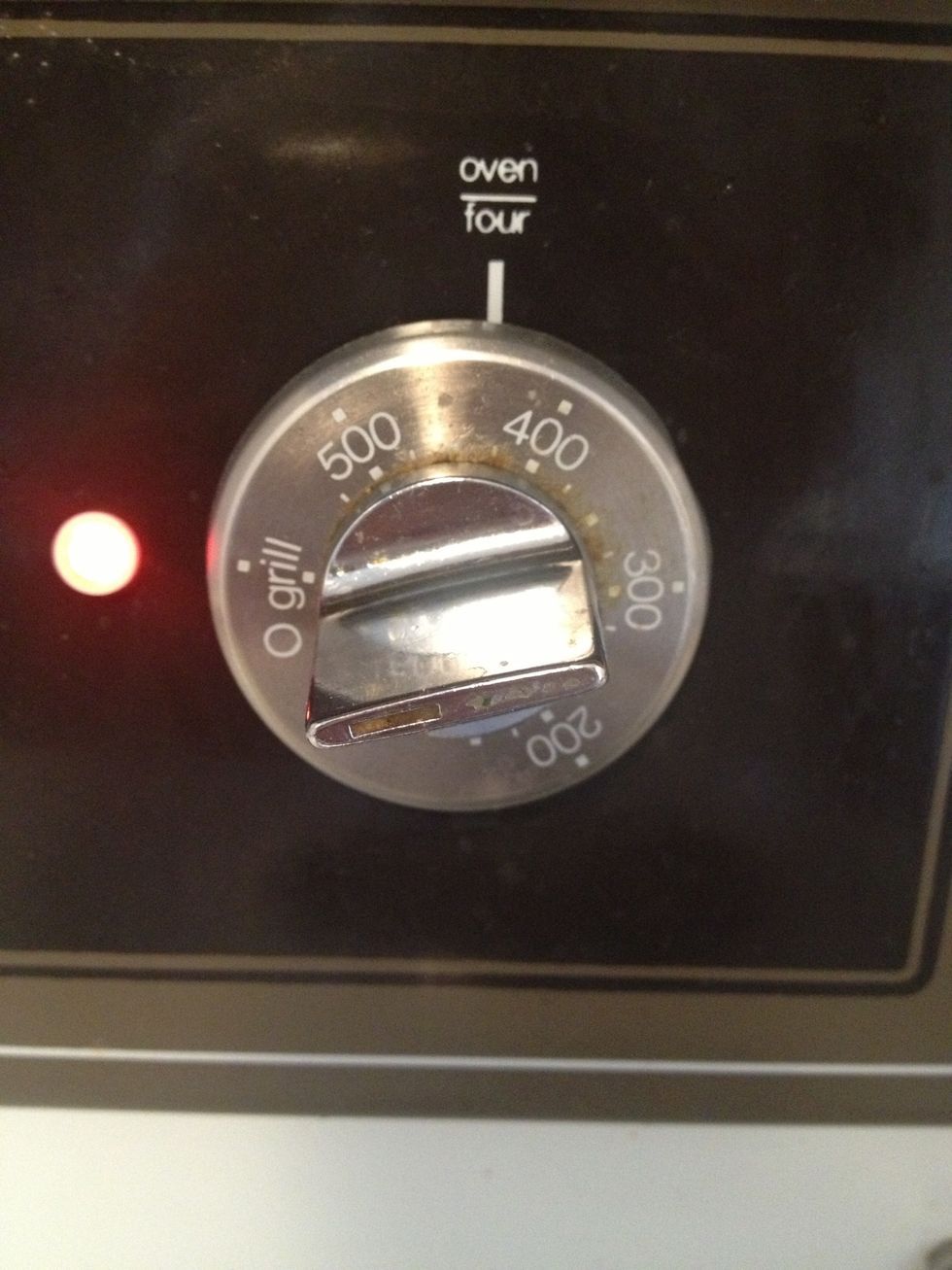 Preheat oven to 425 degrees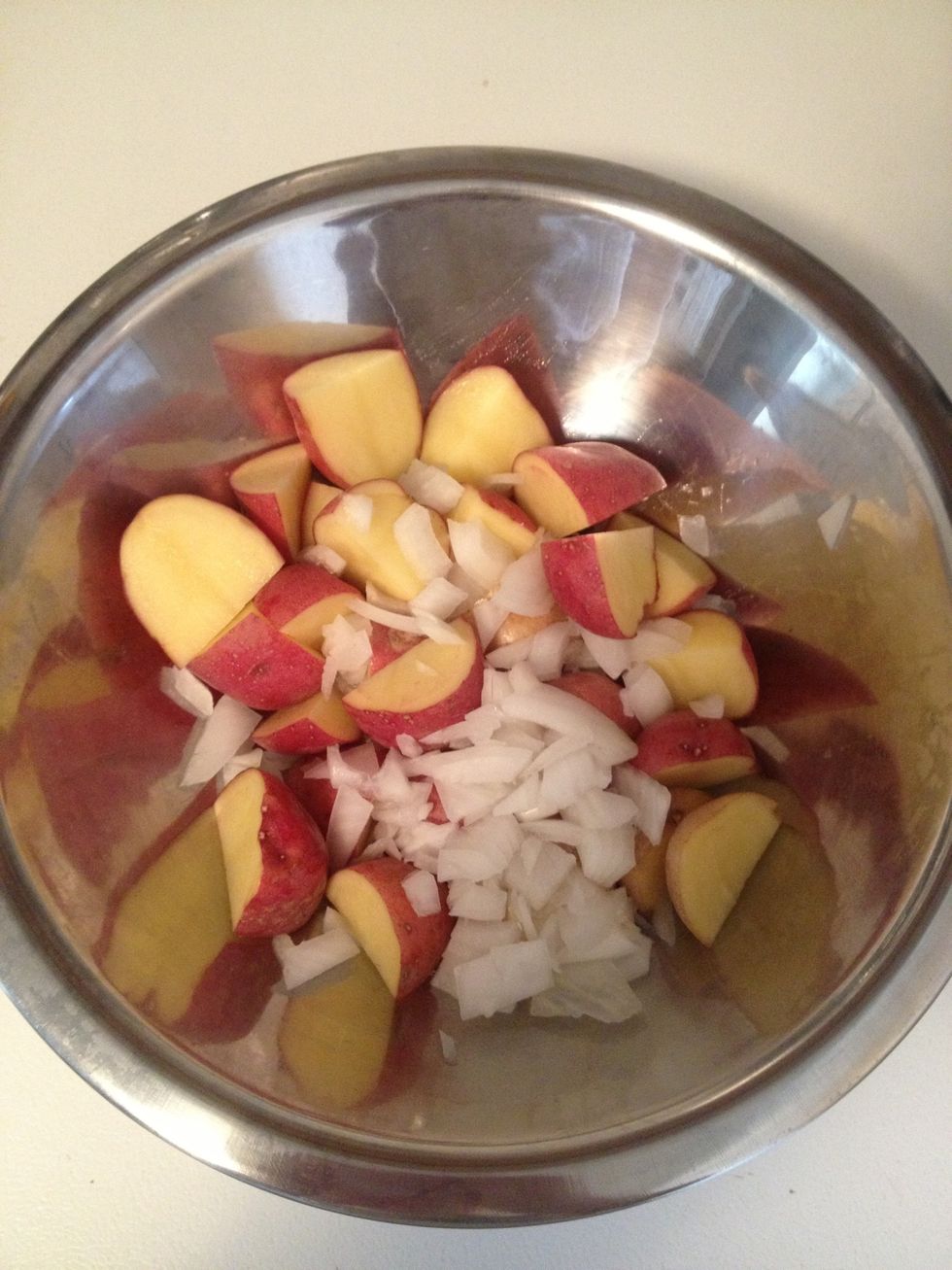 But all ingredients in a small bowl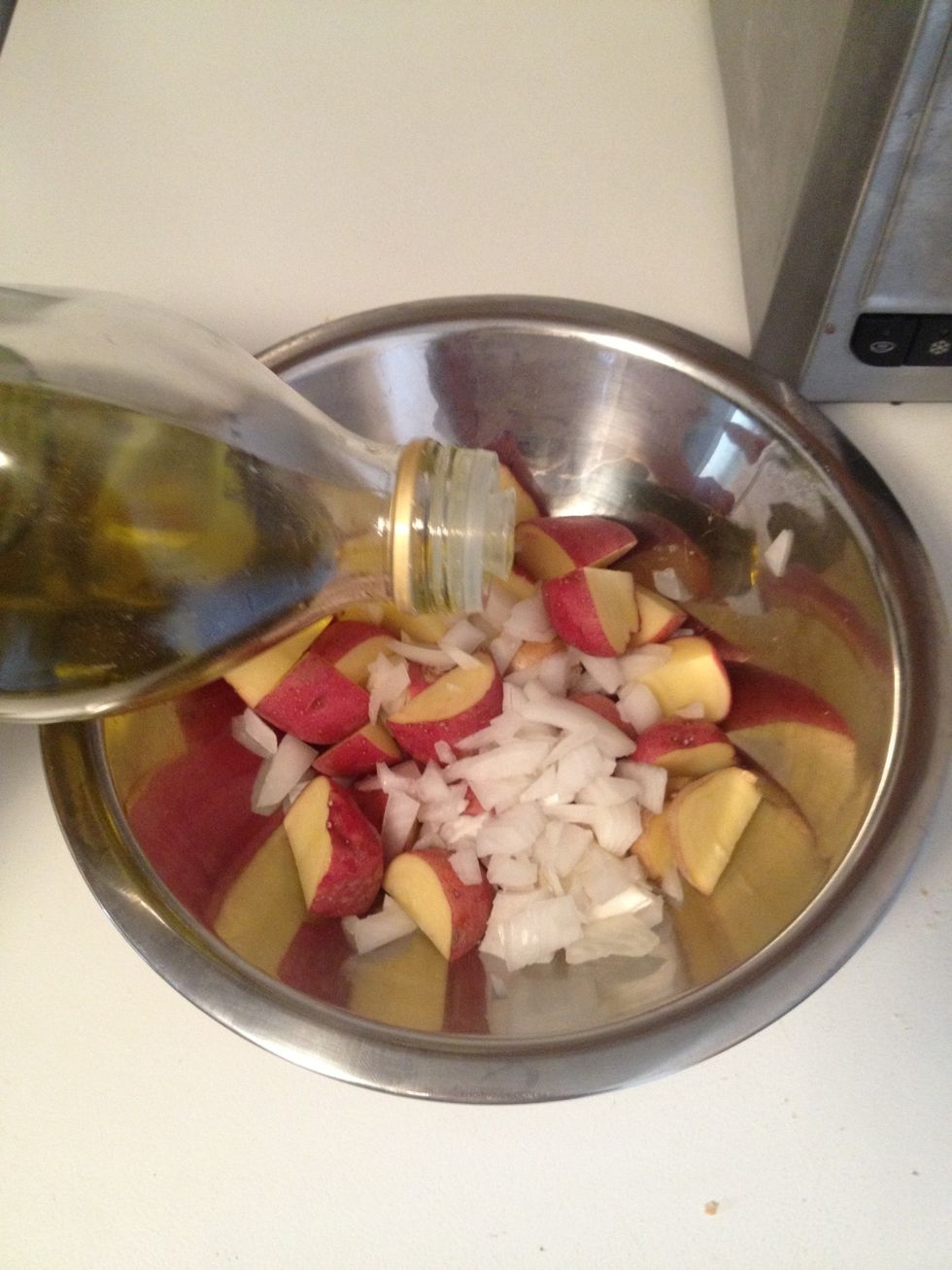 Put enough olive oil in to cover all veggies. I put about 1tbs for this amount.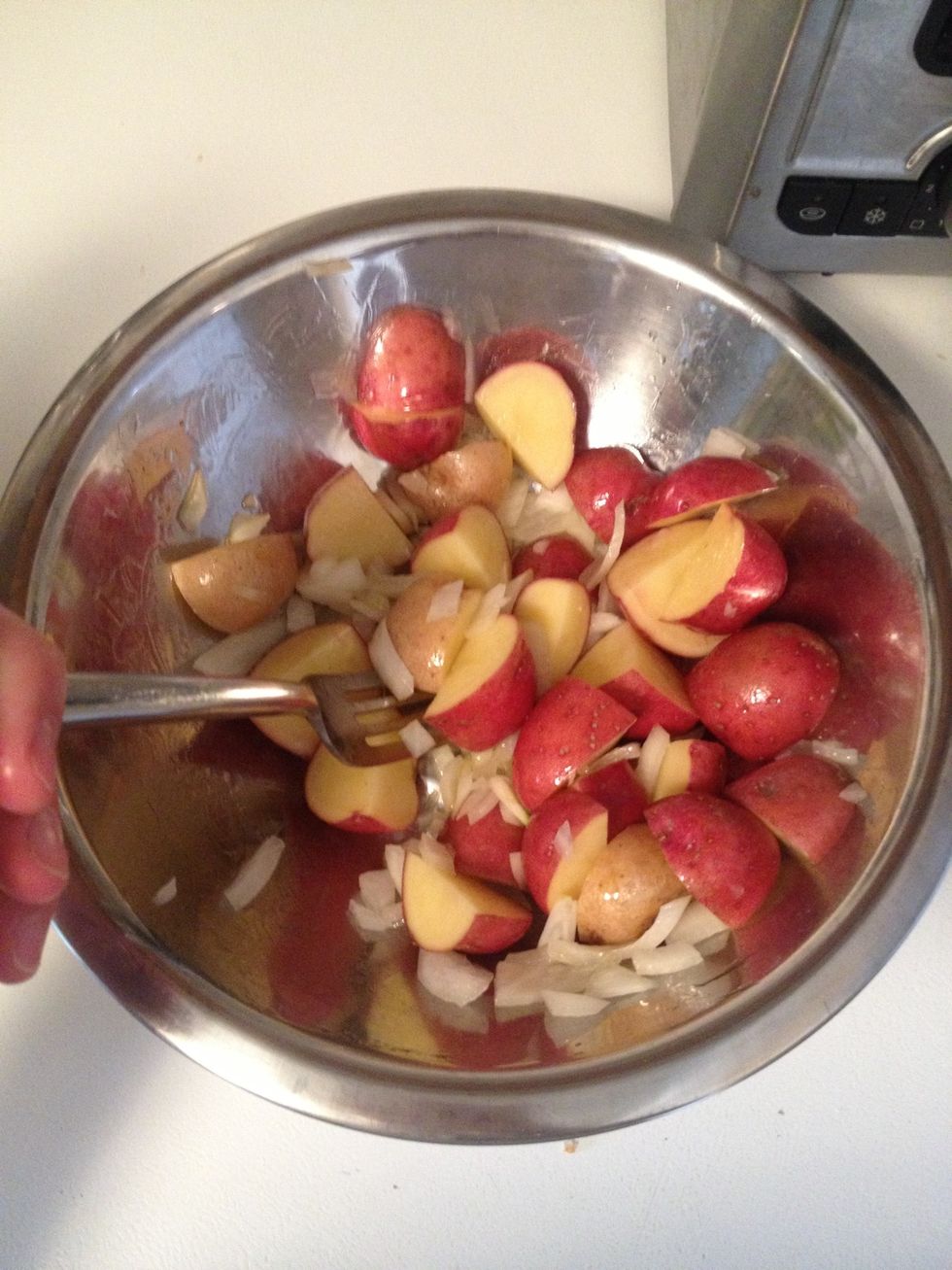 Mix together to evenly coat.
Put in, a tsp of Italian seasoning, a pinch of chili powder, a tsp of garlic powder and salt and pepper to taste.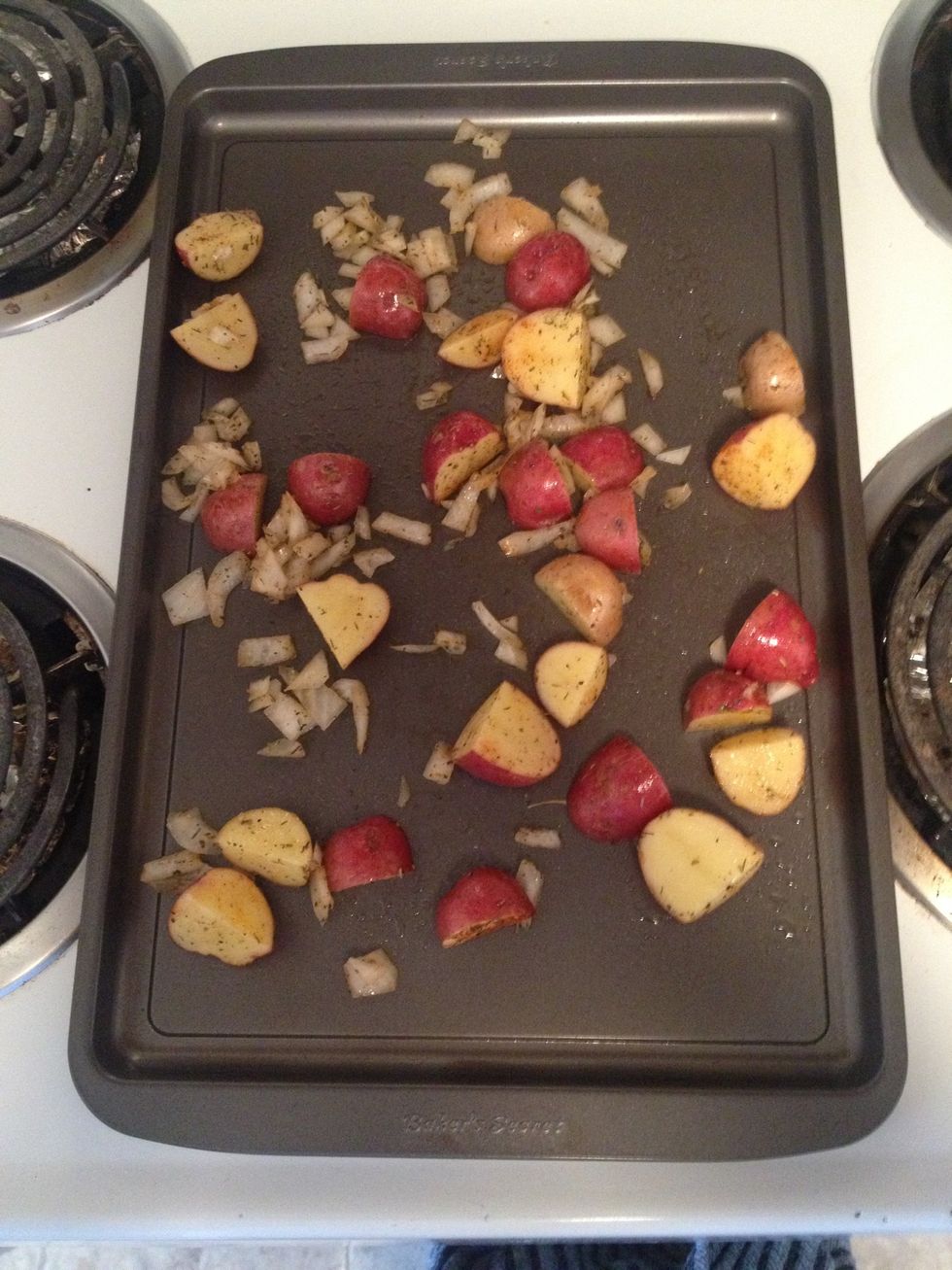 Spread veggies on greased baking pan. Top off with a little paprika.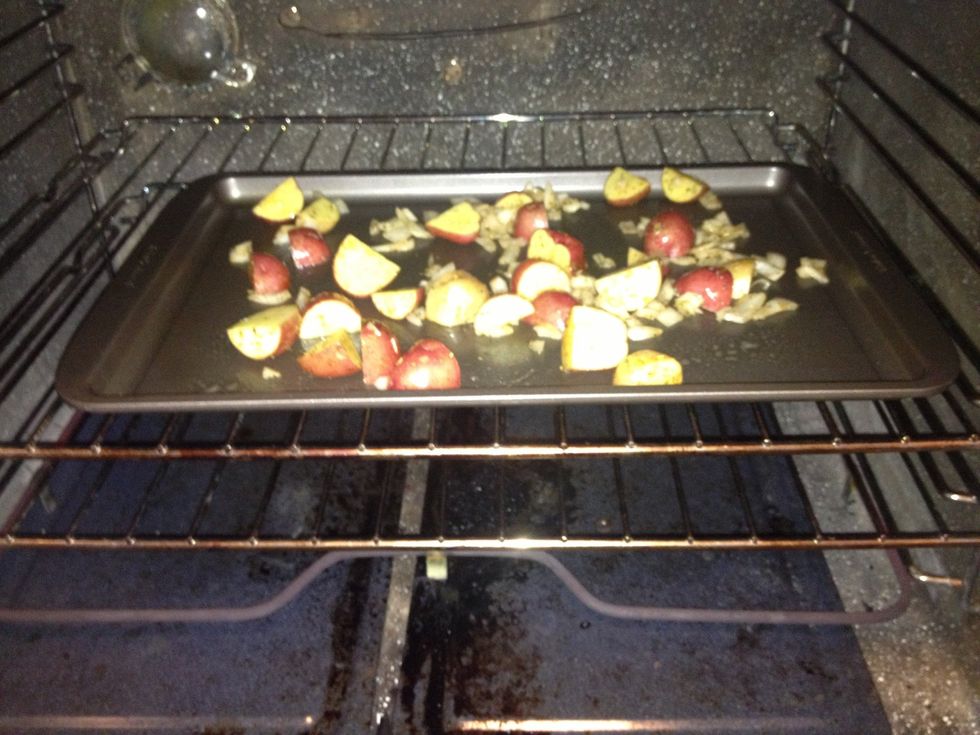 Place in oven for 20-25 minutes, depending on desired crispness:) enjoy!
Baby potatoes
Onion
Spices