This recipe is easy and yummy, perfect for summer grilling. I learned the flavor from Chinese Uyghur who are famous for their shish kebabs.
21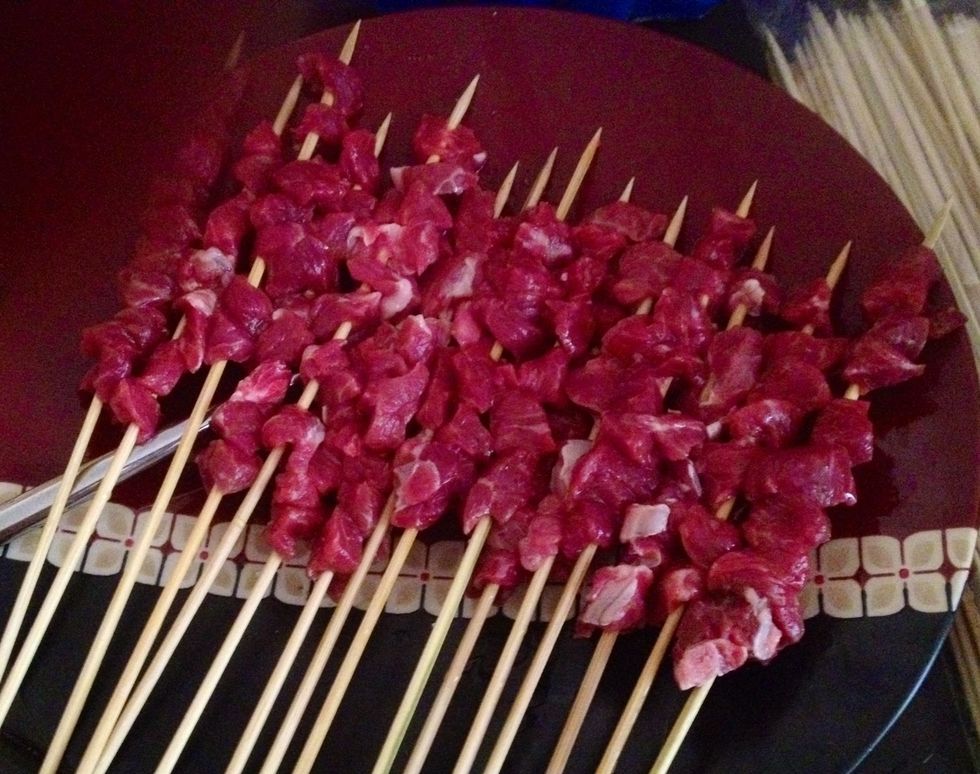 Cut the lamb into small cubes, about 1/3 inch long. If you are using bamboo skewers, soak them in water before using. Make lamb skewers! Drizzle olive oil on top.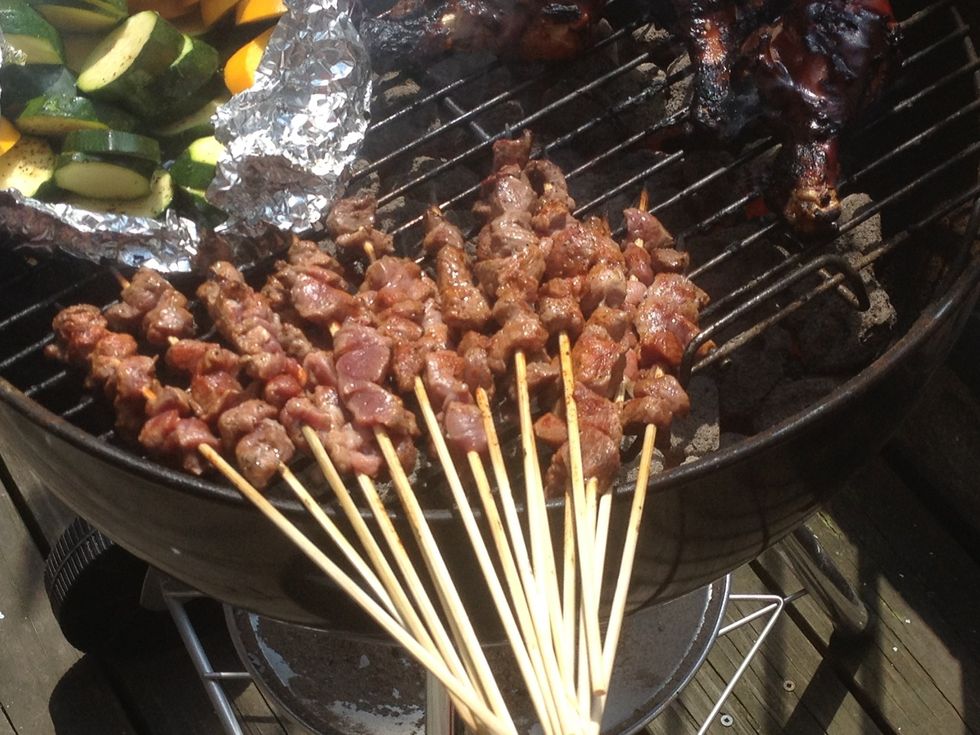 Put the skewers on the grill. Sprinkle salt, black pepper, paprika, cumin. Flip the skewers every 30 seconds.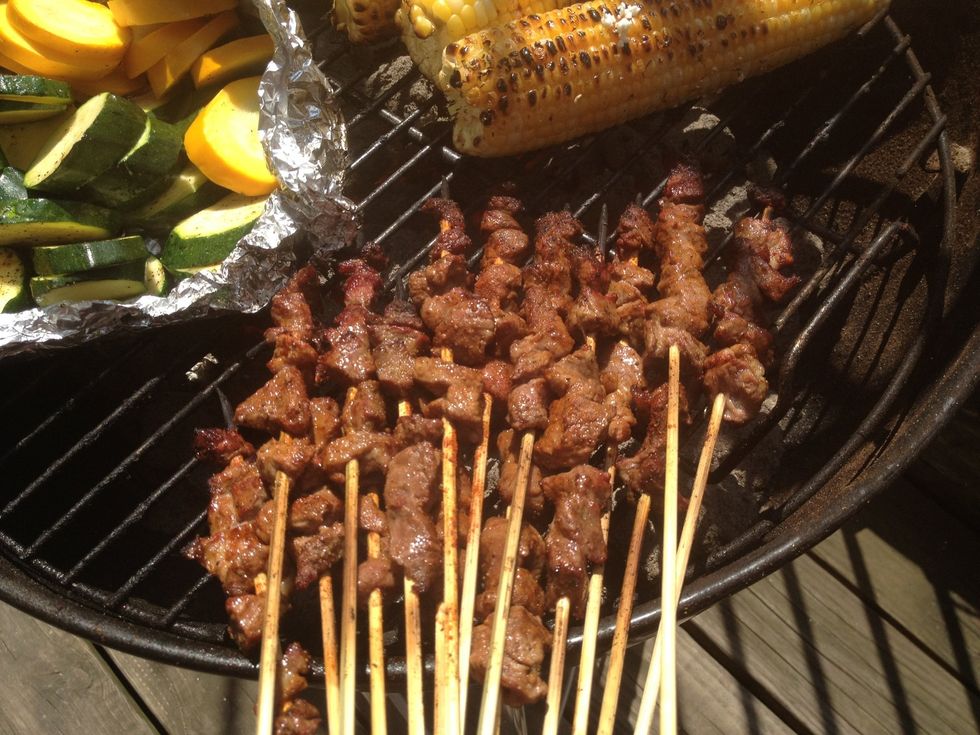 Keep flipping and seasoning with more spices. Don't let the meat get burnt. I love cumin and paprika, never enough!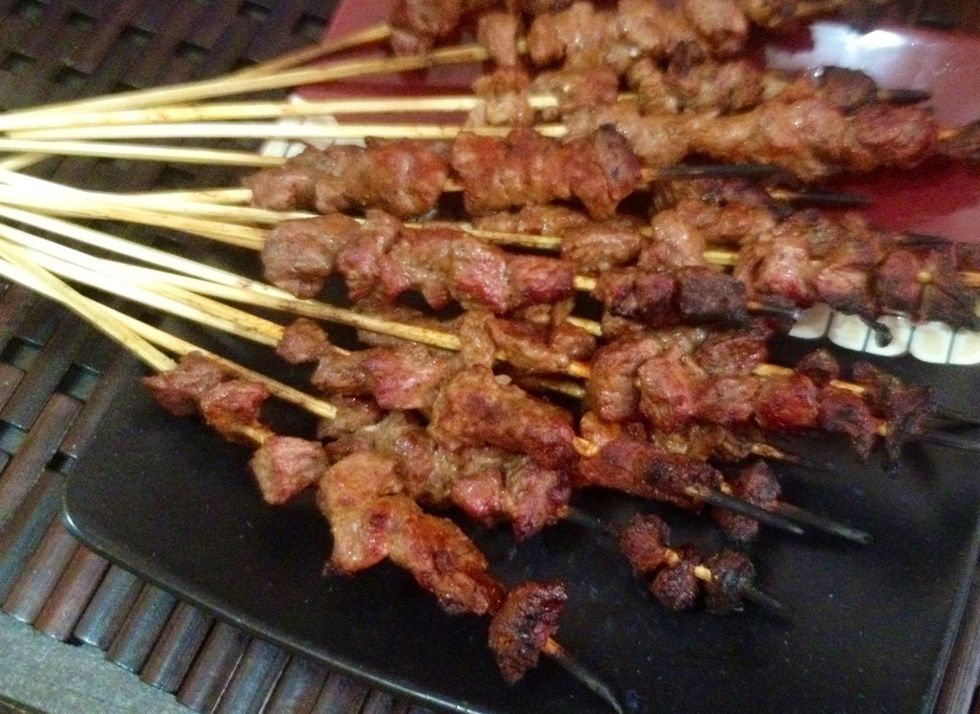 When all the meat is cooked, it is time to eat. It takes about 7 to 10 mins.
1.0lb Lamb
Salt and pepper
Smoked paprika
Cumin powder
Skewers