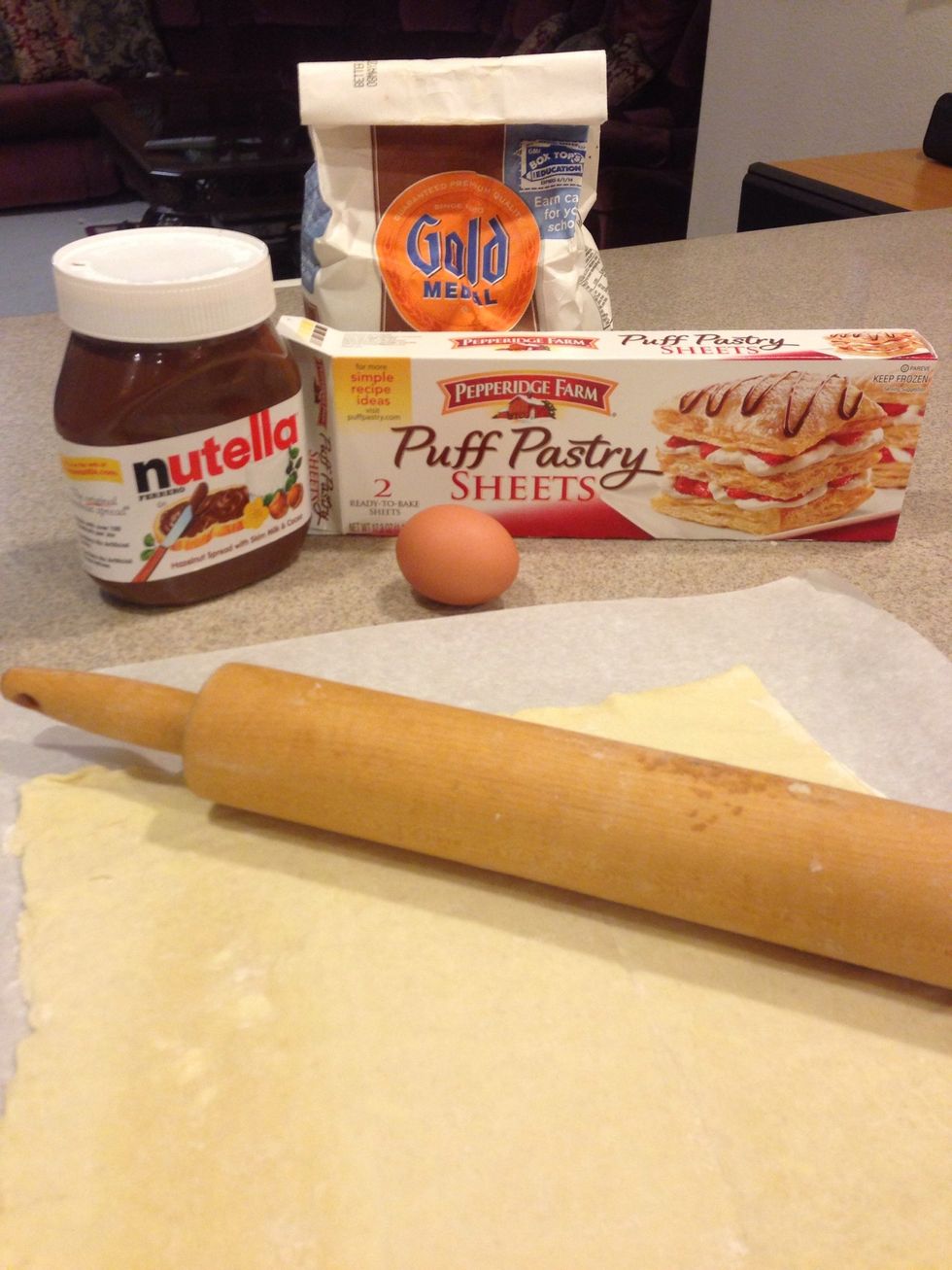 the ingredients to make a Nutella croissant!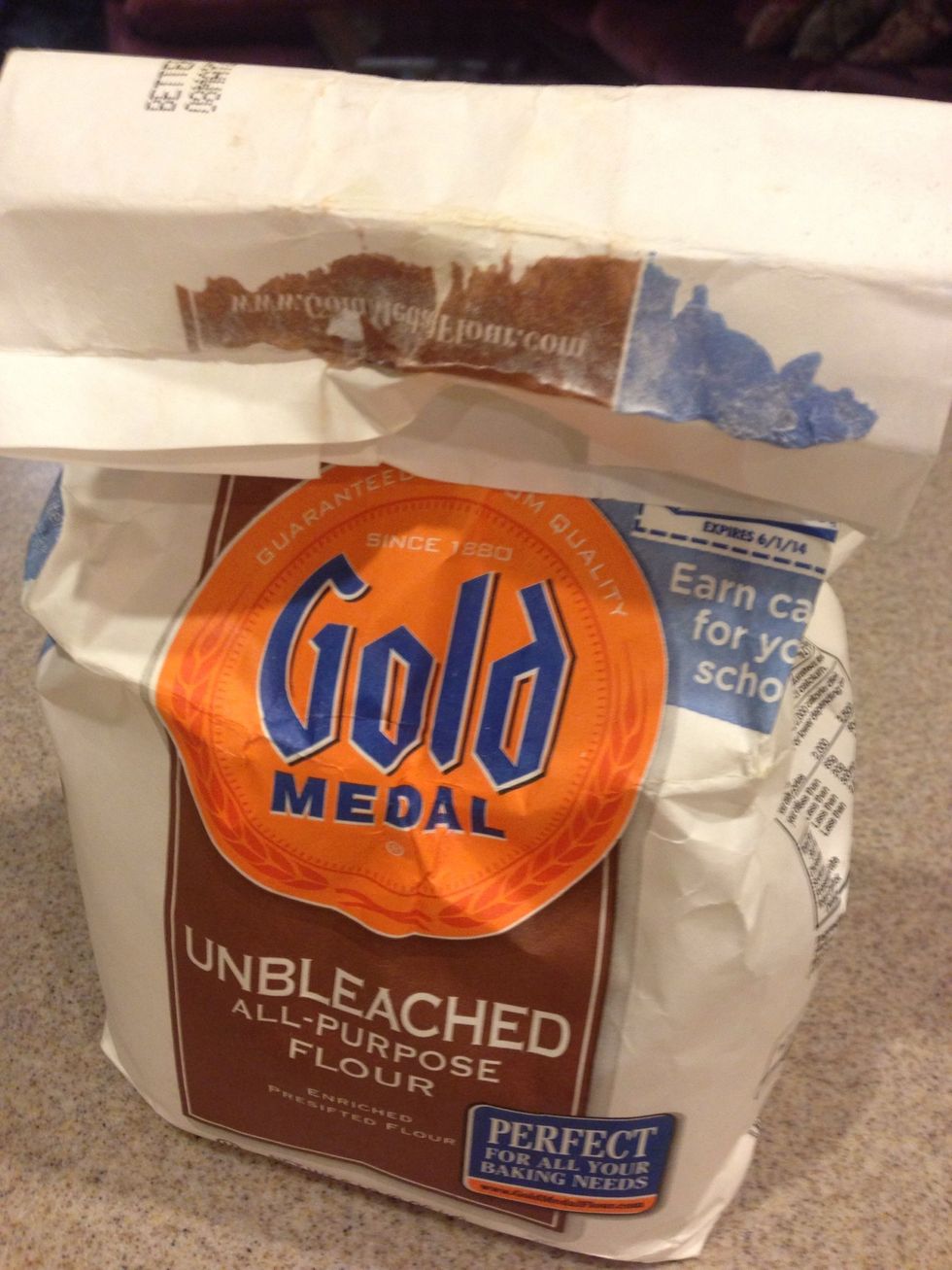 Use the flour to sprinkle surface before rolling out the puff pastry dough. (This helps the dough to not stick to surface.)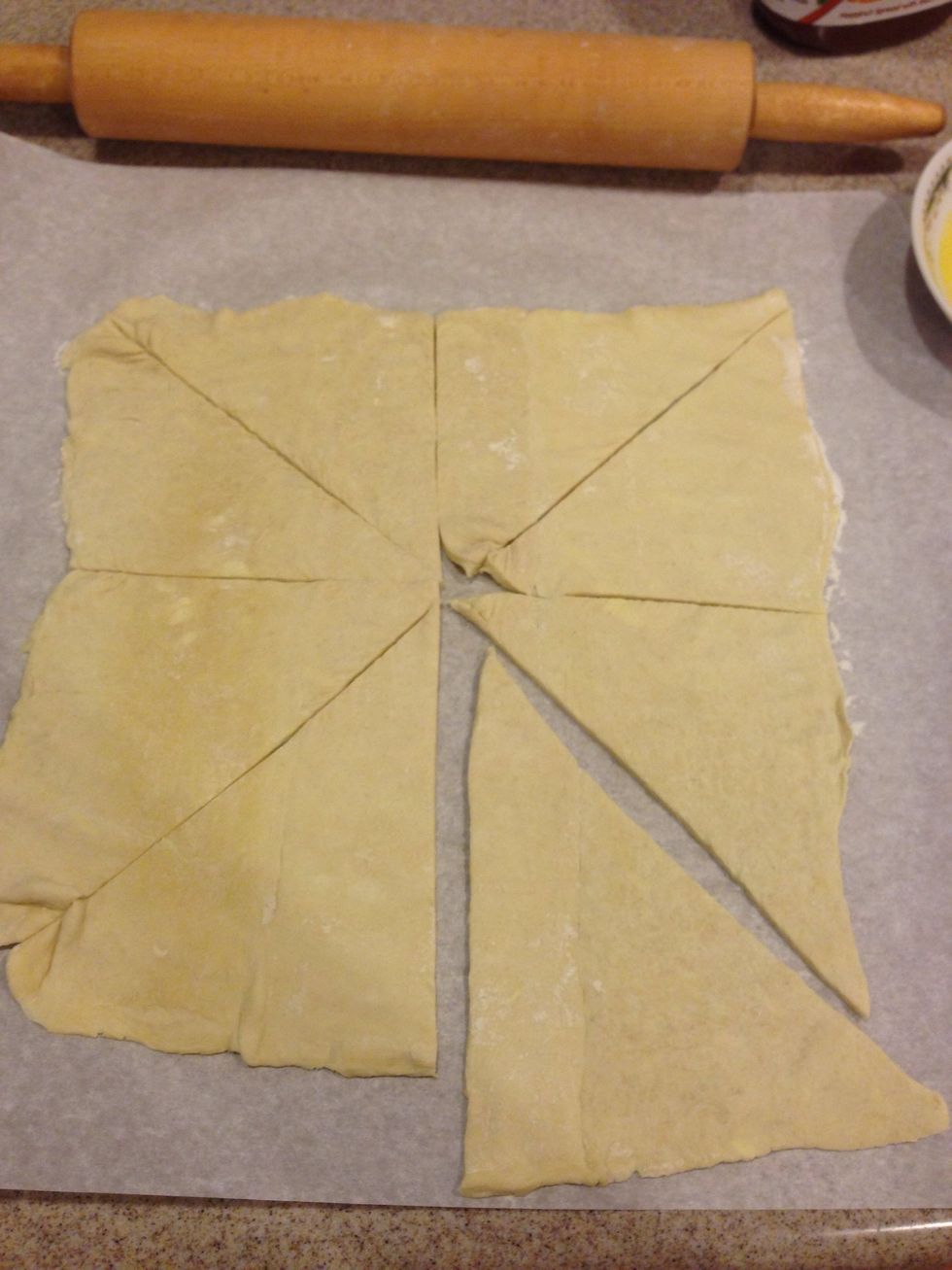 Cut accordingly to make 8 slices of triangles!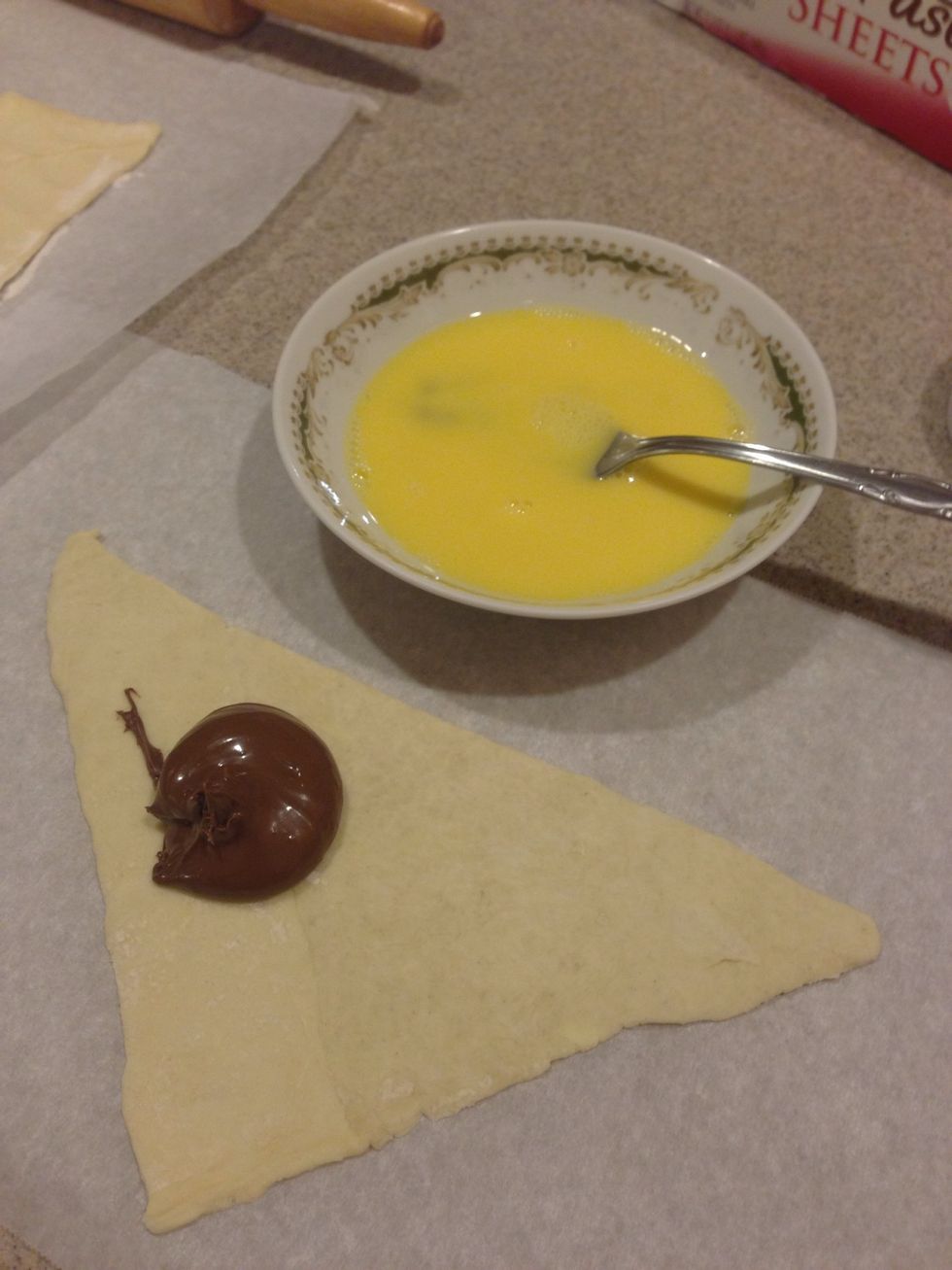 Taking one triangle, add a dollop of Nutella towards one of the triangle corner!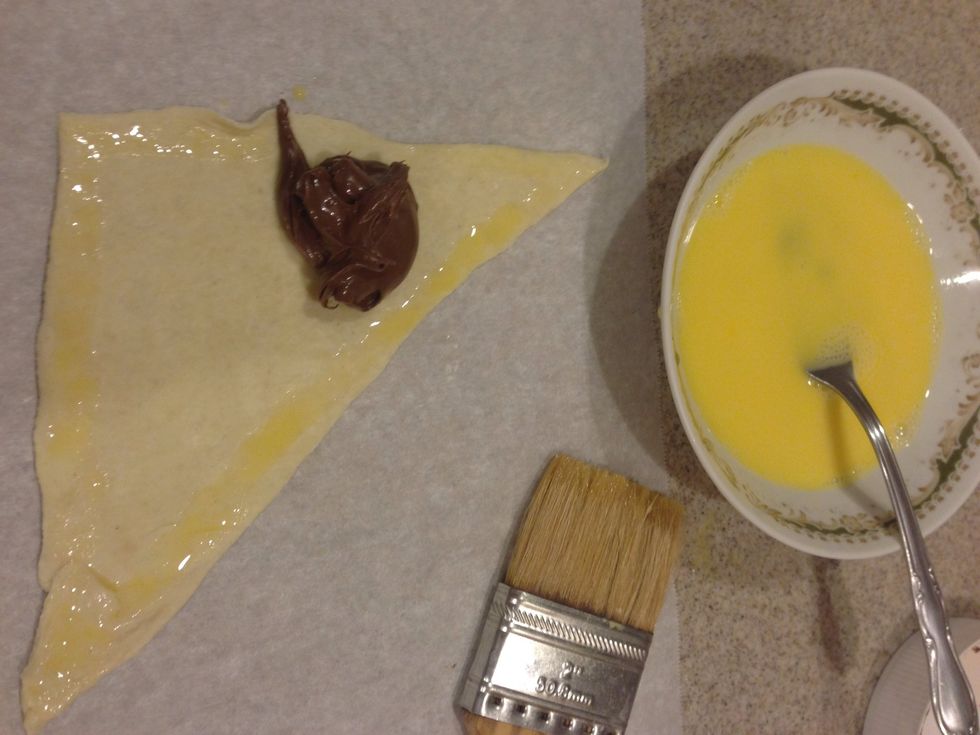 Brush your beaten egg wash (1 egg beaten with a splash of water) on the edges of the triangle to ensure it will 'glue' the croissant together!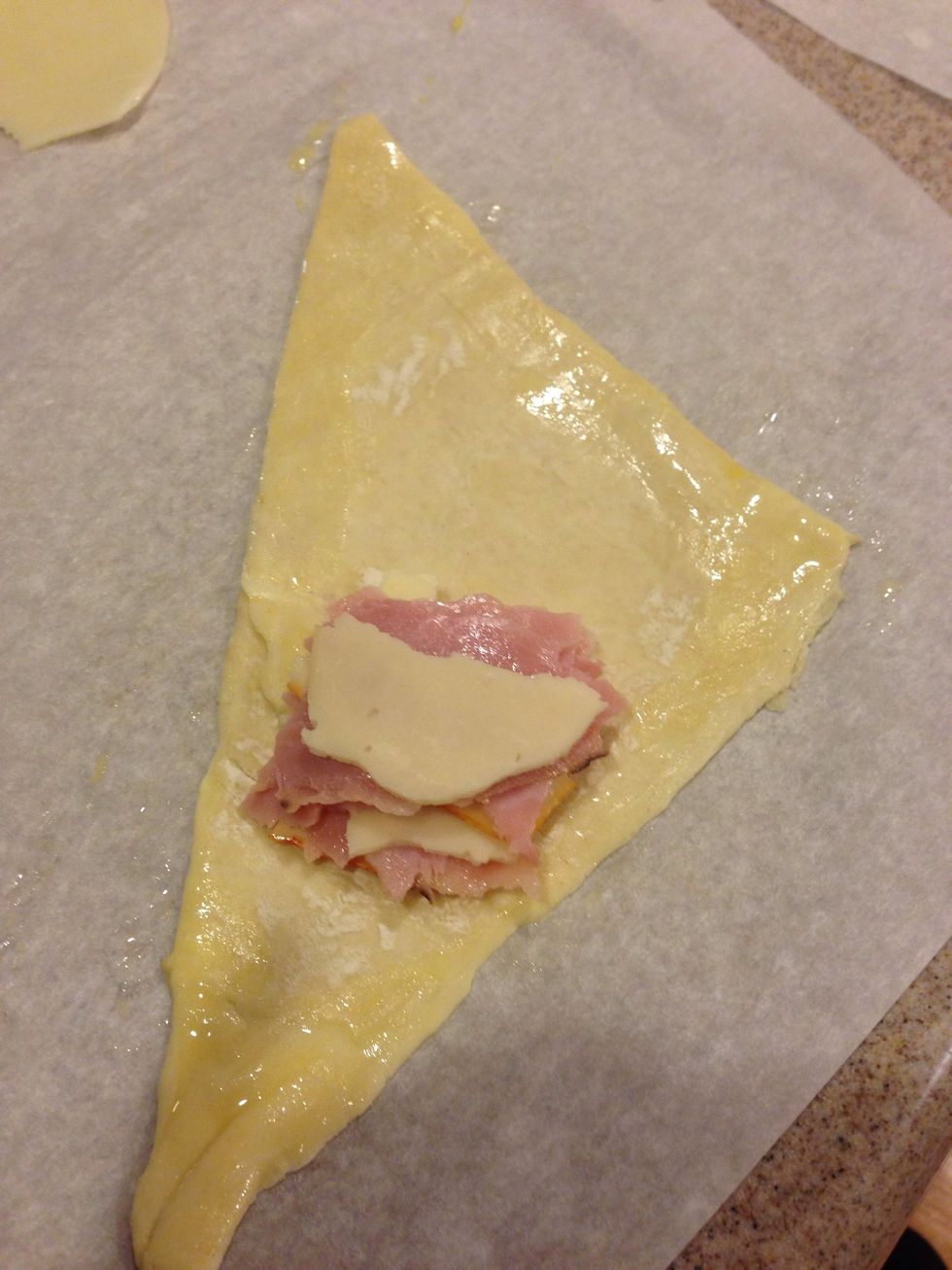 Do the same thing when making ham and cheese croissants! Just layer as much ham and cheese to your liking.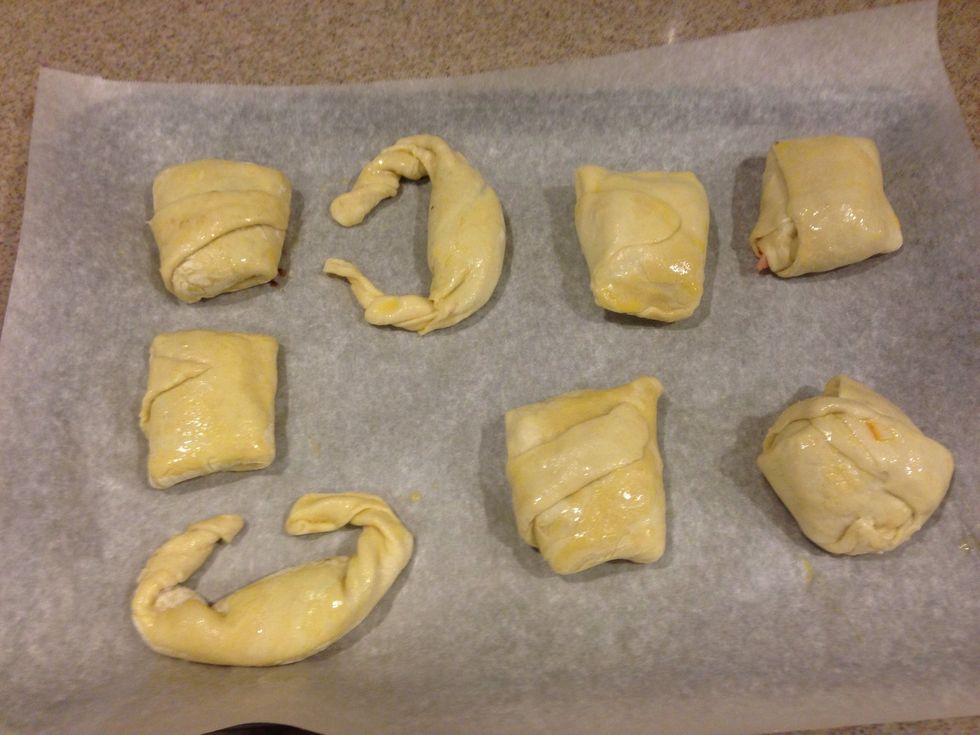 Fold in the sides and roll croissants to create these folded pockets! Make sure to brush egg wash for golden crust! Optional: dust cinnamon on sweet and salt and pepper on savory croissants!
Bake in a 450 degree oven for about 10-15 minutes or until golden brown!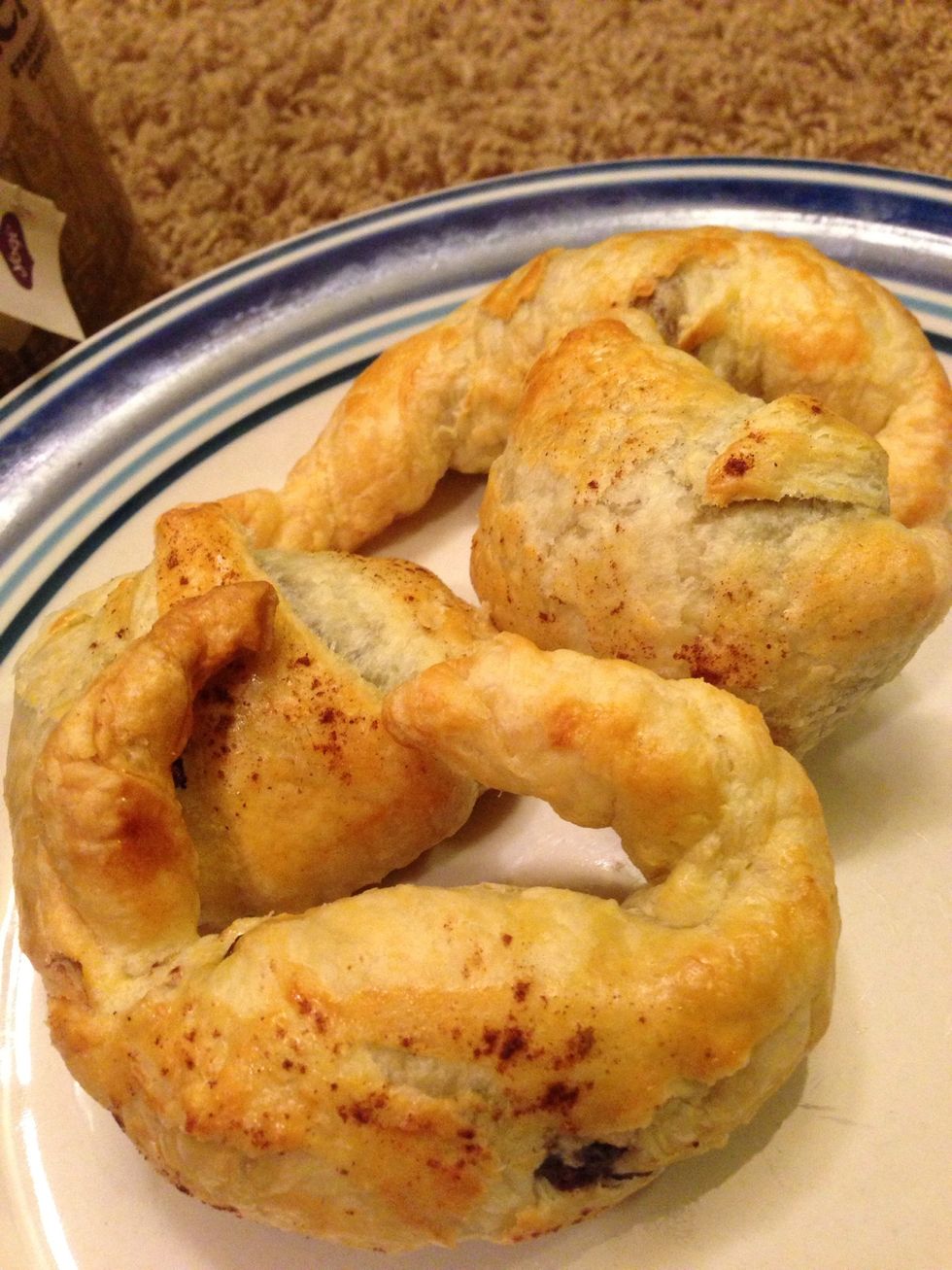 Enjoy :)
1.0 Egg
1.0 Puff pastries
Flour
Nutella
Black Forest ham
Cheese
Baking sheet
Parchment paper
Rolling pin