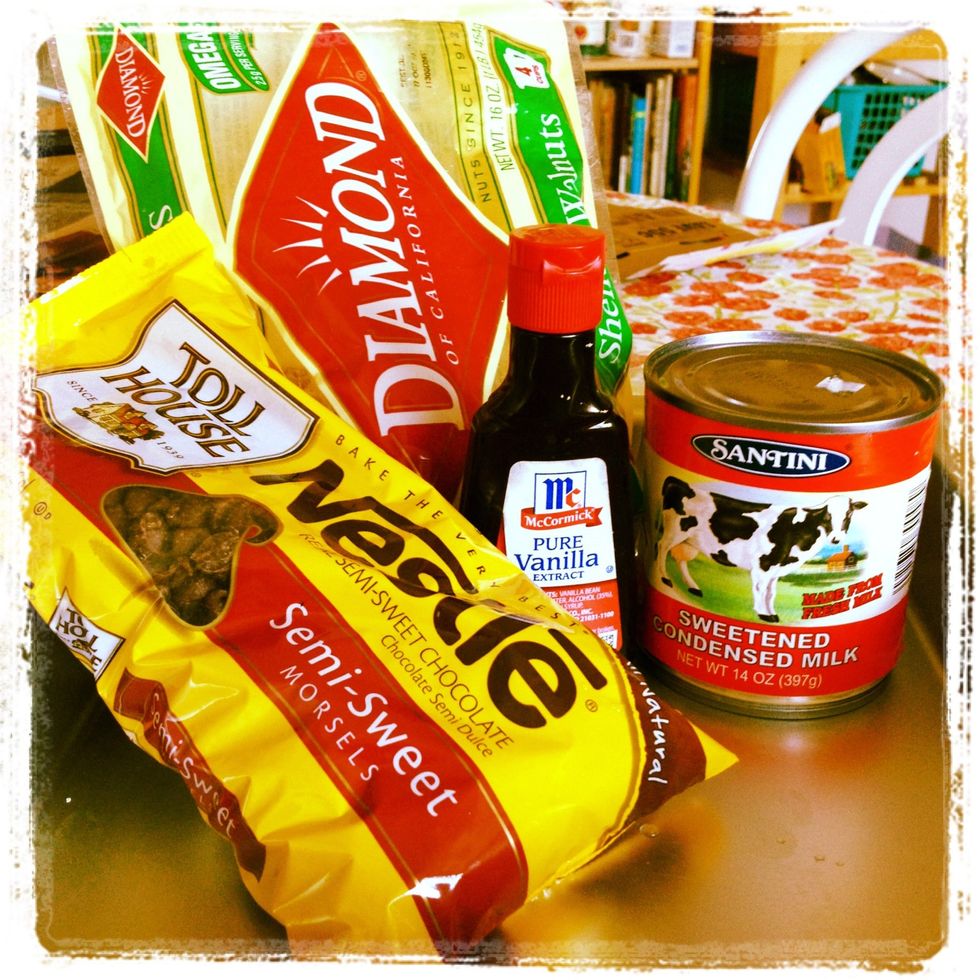 Gather your ingredients. Wow, that's it? Yep!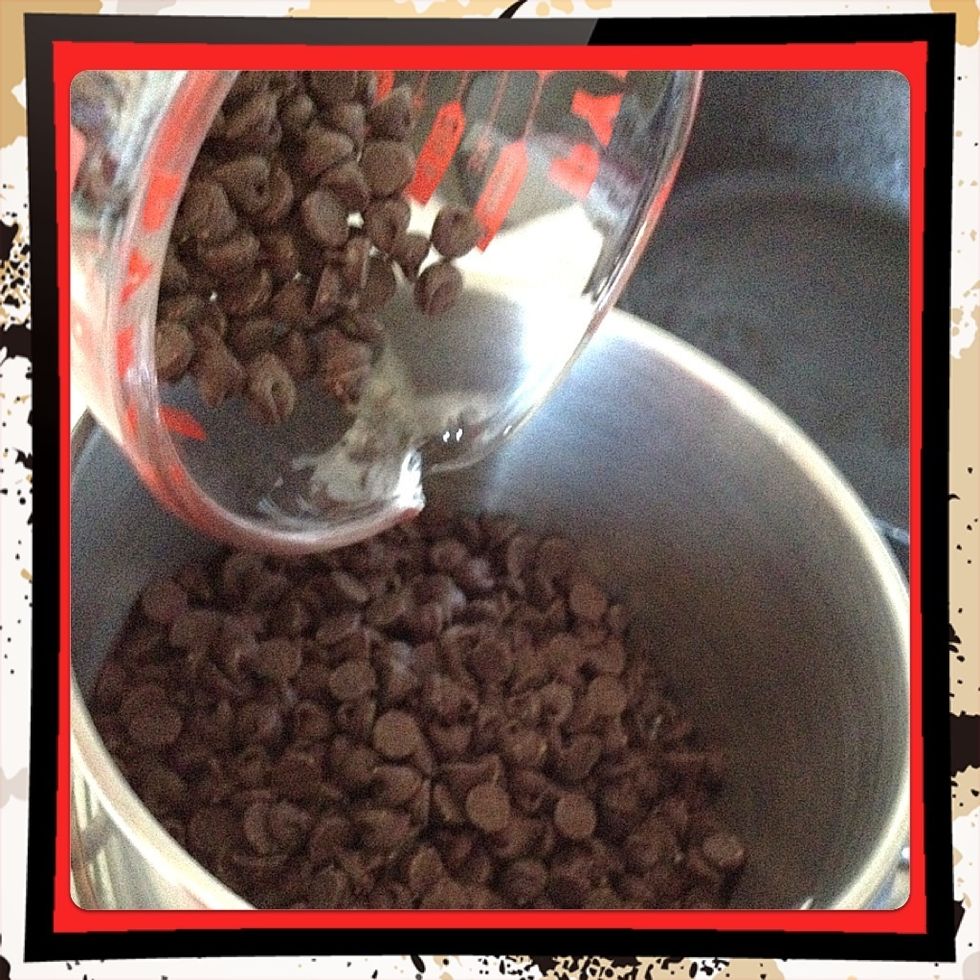 Put the chocolate chips in a heavy saucepan over low heat. Note: most 12 ounce packages of chocolate chips are 2 cups so you'll need one and a half packages of chocolate chips.
Immediately add the sweetened condensed milk.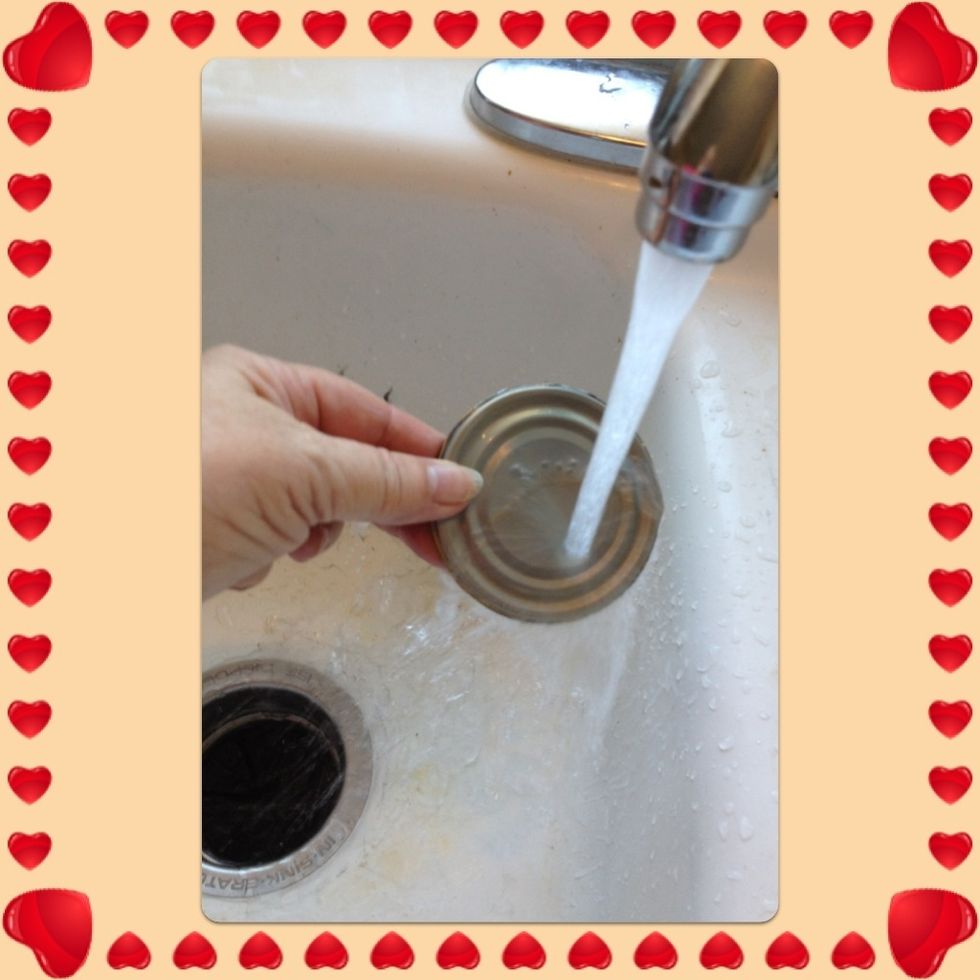 Wash and save the can lid for the art project that you'll find in one of my other guides. ❤
Now back to the fudge - stir and stir as it melts.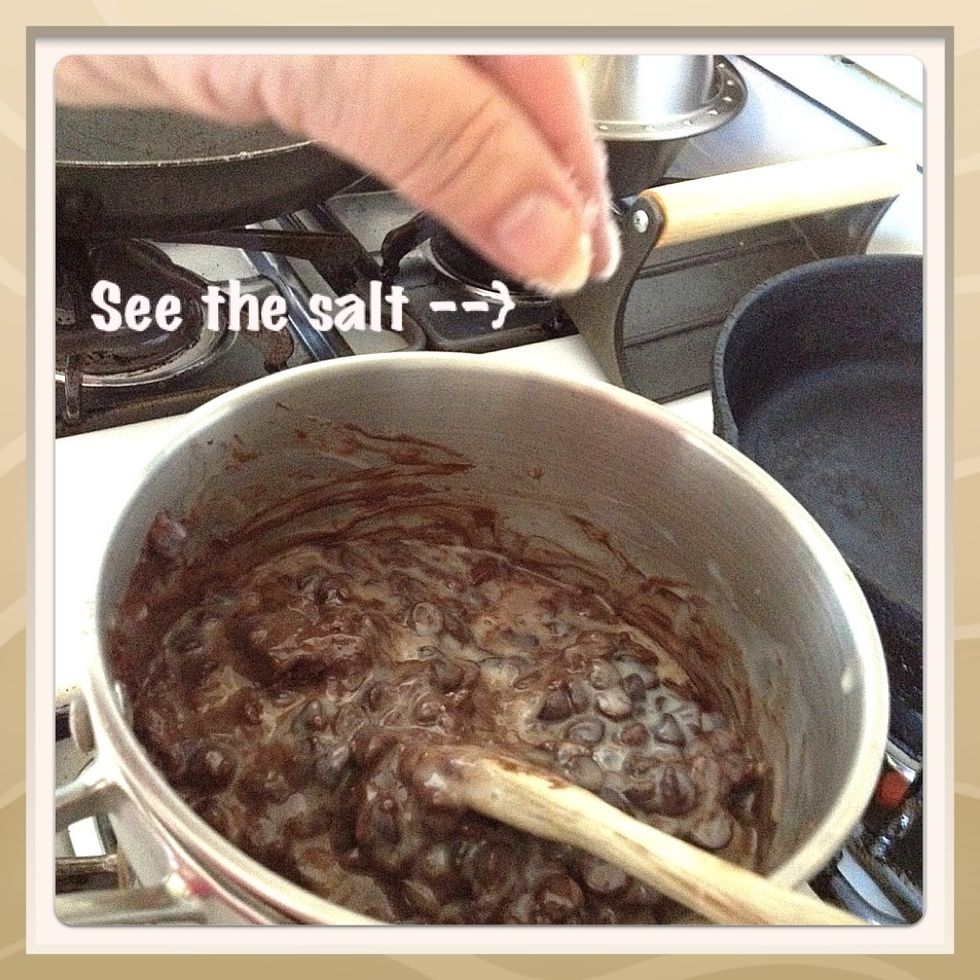 Add a dash of salt to the melting mixture.
And keep stirring...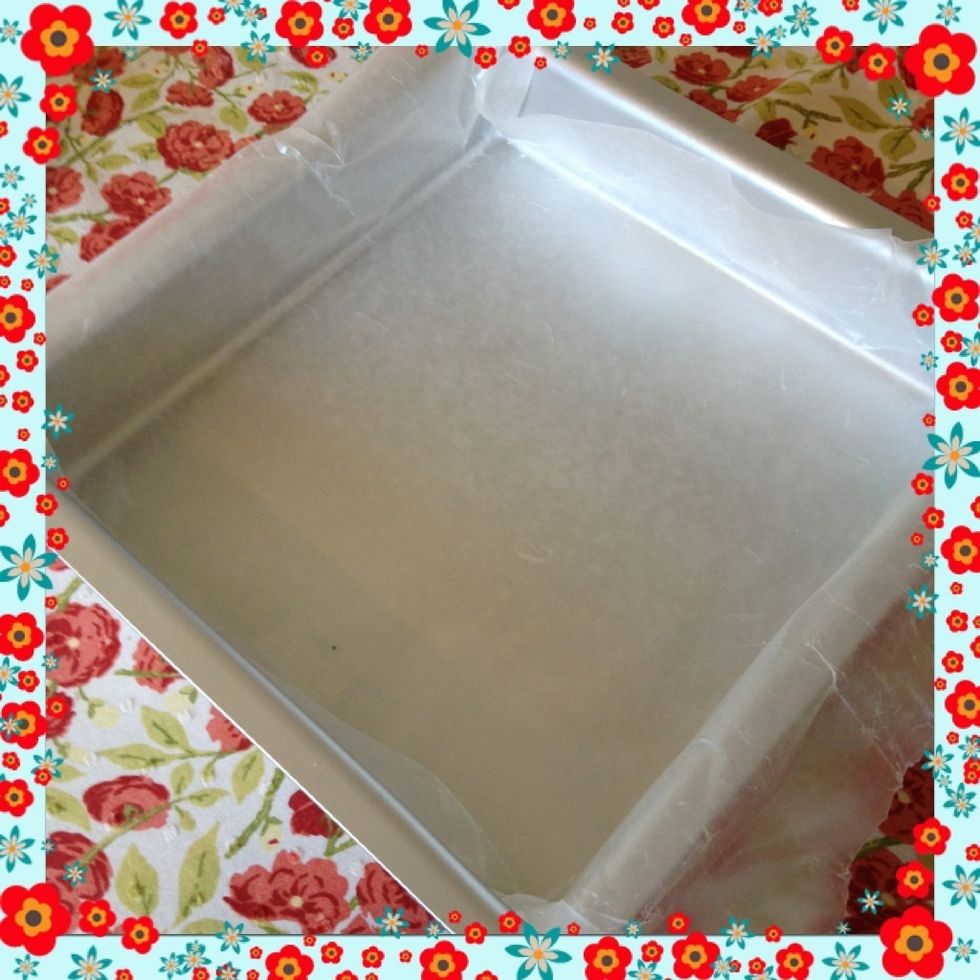 Meanwhile, get your pan ready by lining it with wax paper or parchment paper. You can use an 8 or 9 in. square pan.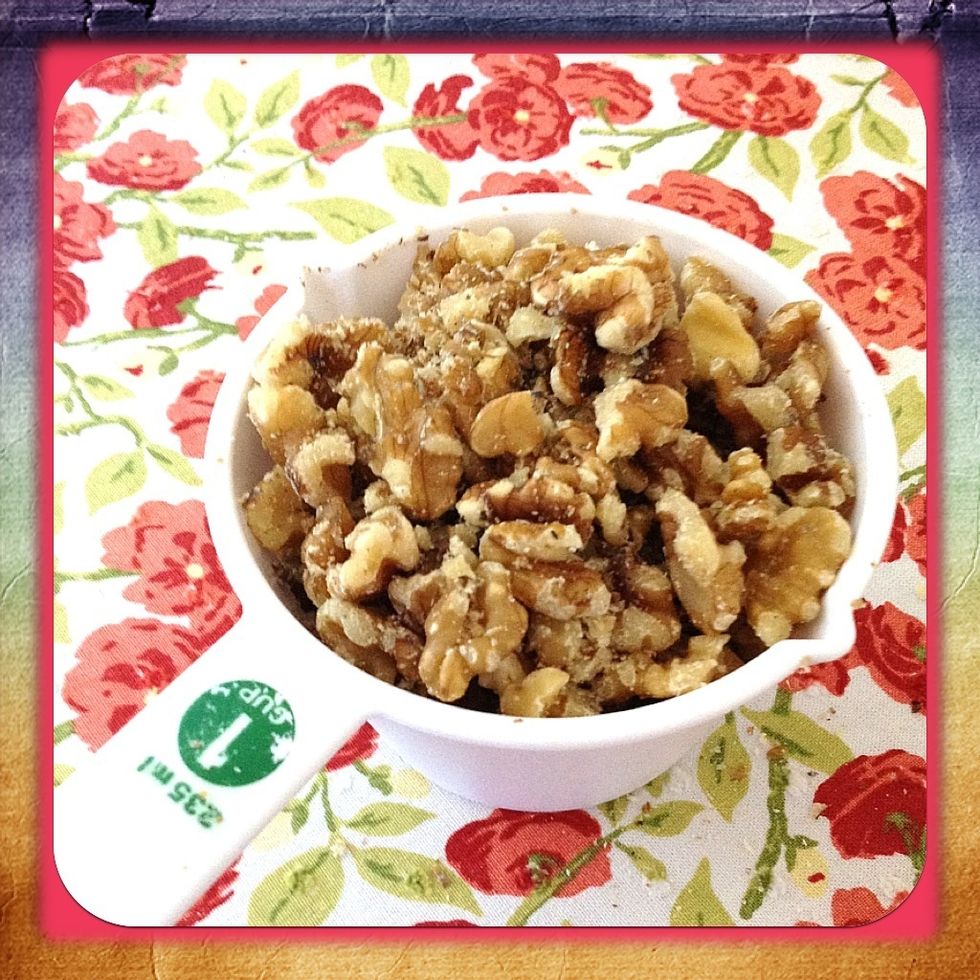 If you plan on using nuts get those ready. You can use as little as a half a cup up to 1 cup. I like nuts in my fudge so I'm using 1 cup! Yum!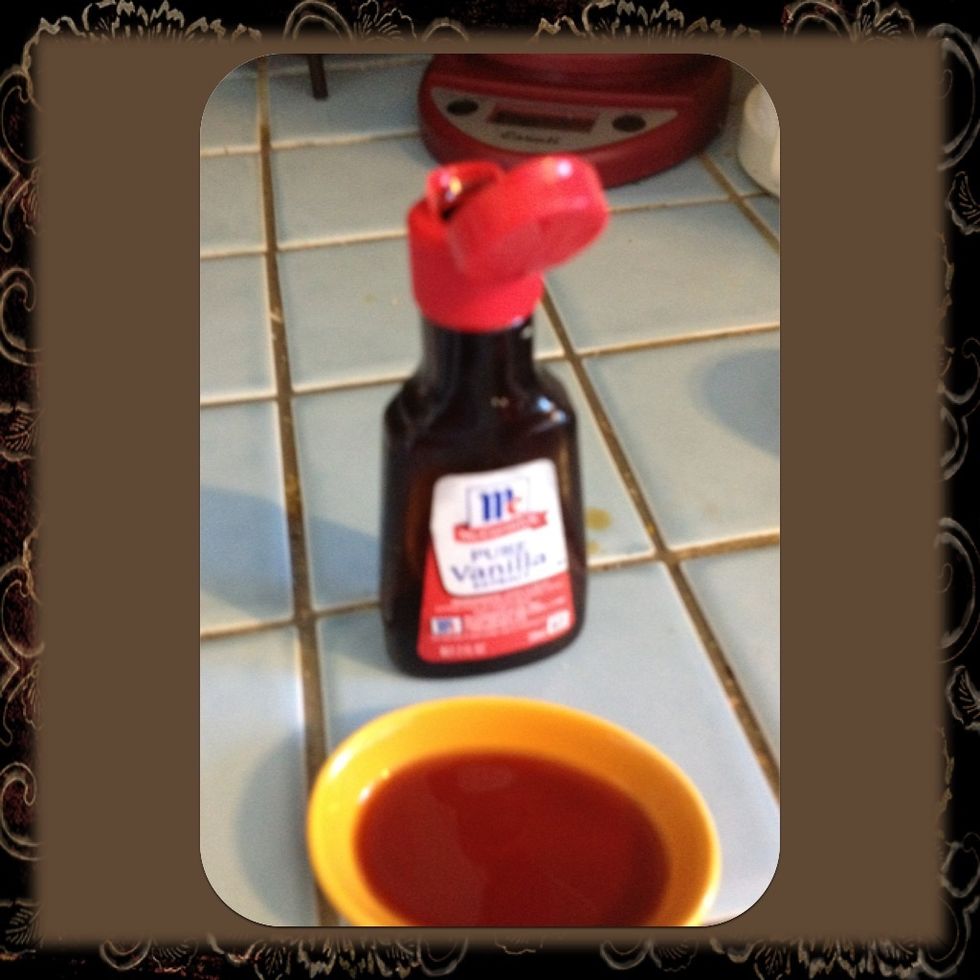 Measure out your 1-1/2 teaspoon of vanilla into that cute little bowl so you can dump it into the mixture fast. If you don't have a cute little bowl, you can use an ugly one.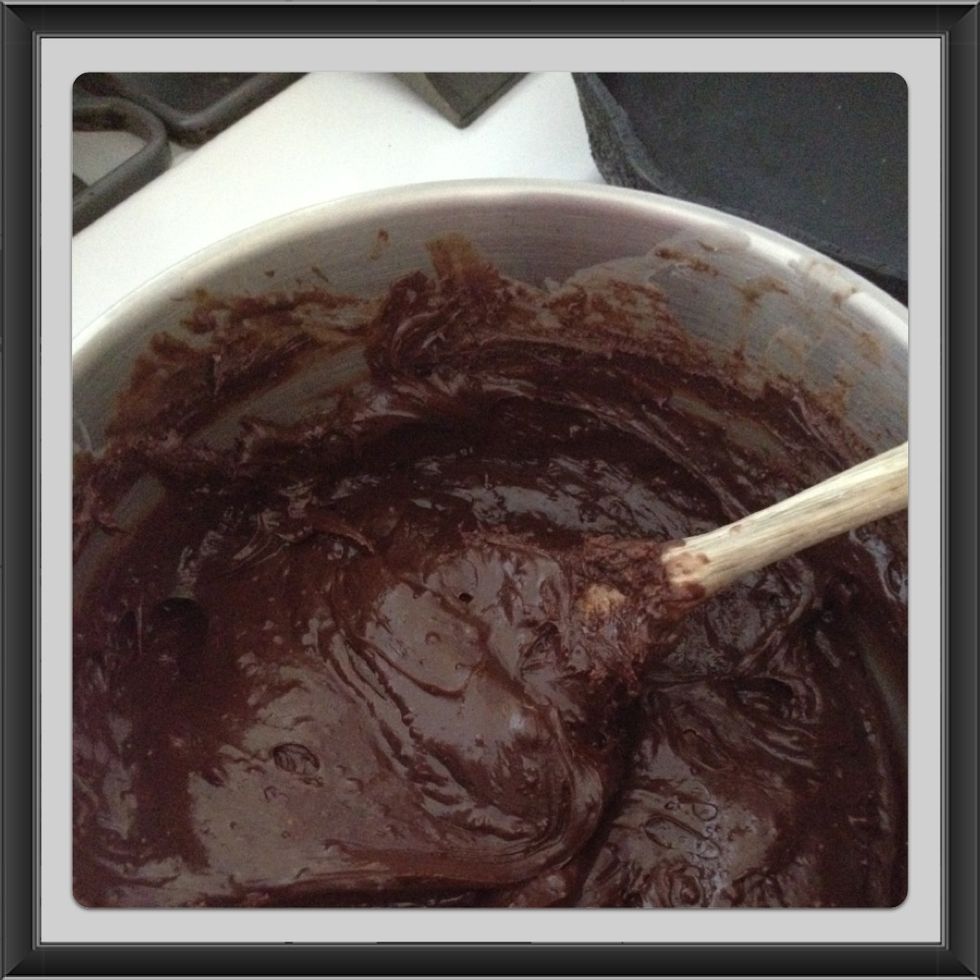 "Look what you've done! I'm melting! melting! Oh, what a world! What a world!" -- Wicked Witch of the West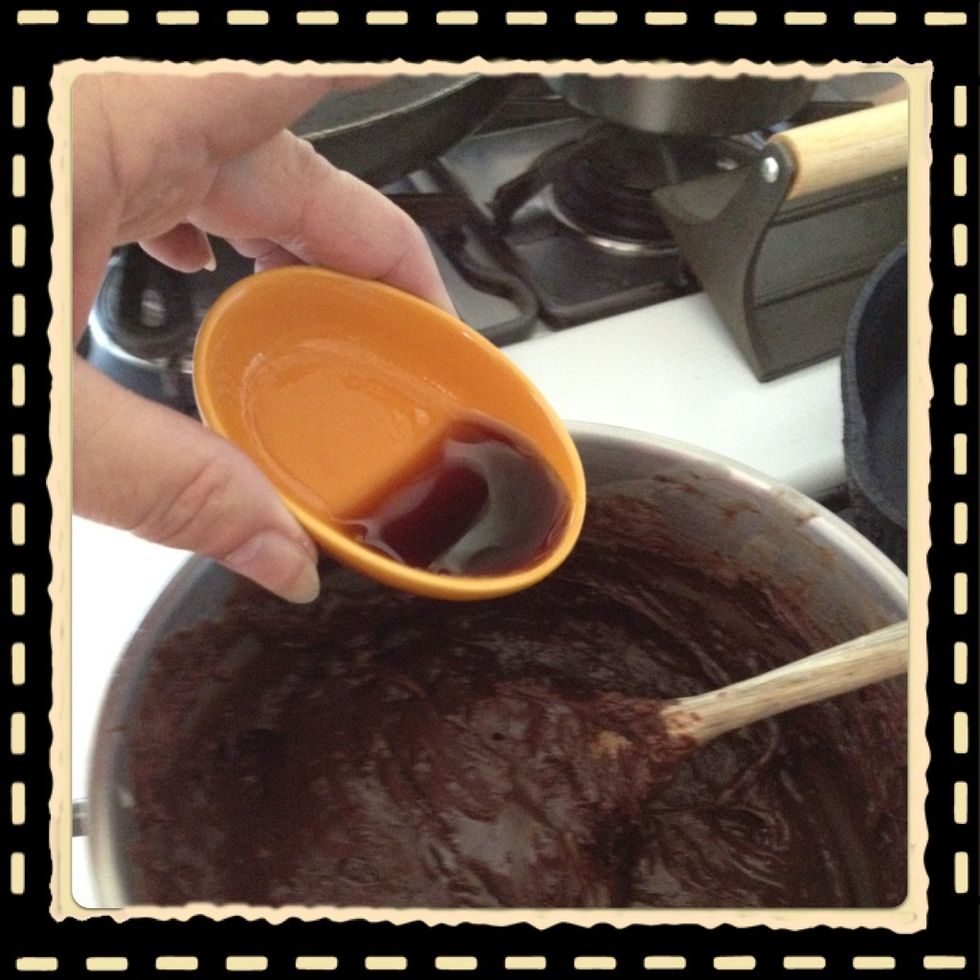 When it's fully melted, remove from the heat and pour in the vanilla.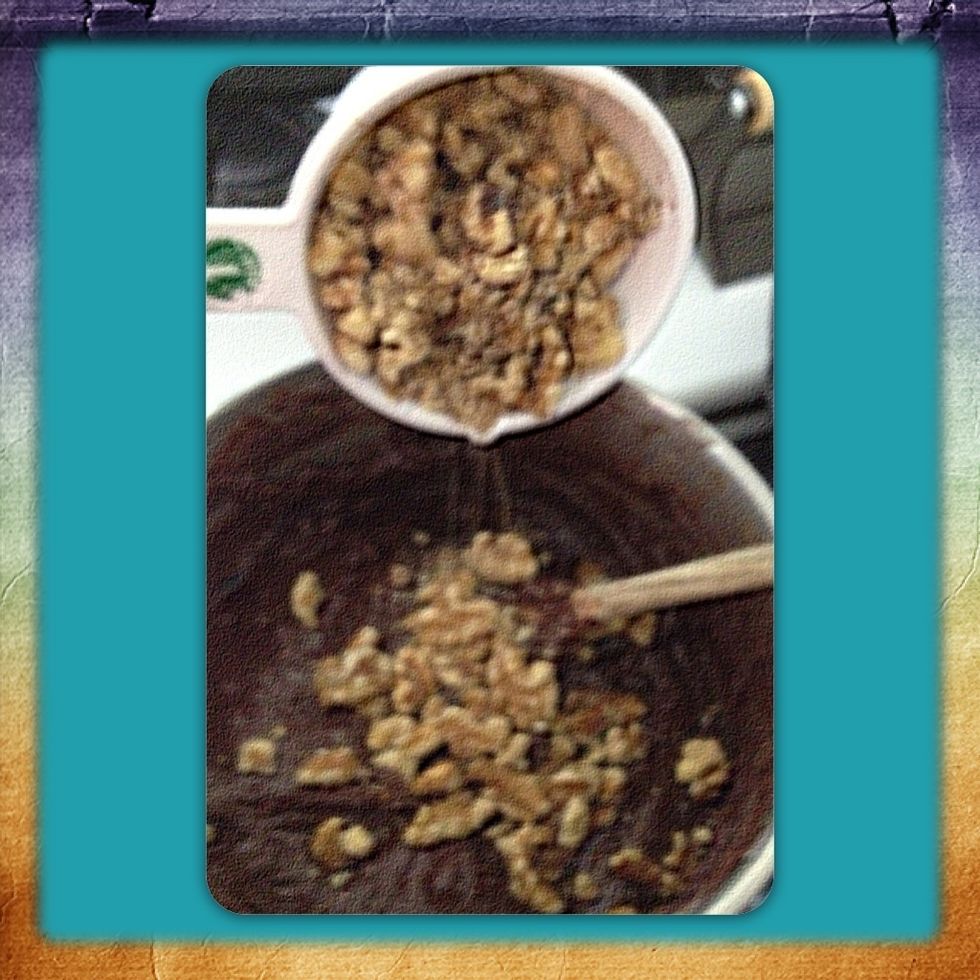 Then the nuts. Stir quickly before it starts to harden.
Faster!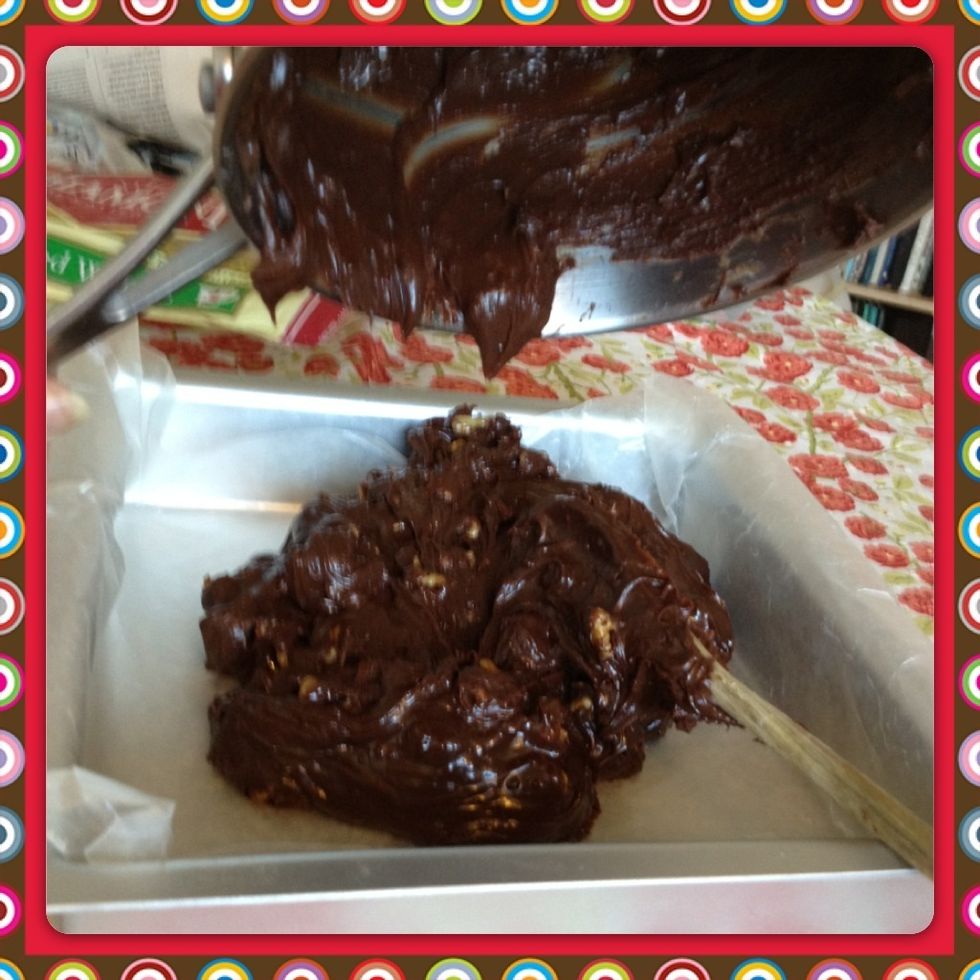 Now dump it into your pan. Move fast now. It's beginning to harden.
Use a spatula to spread evenly in the pan.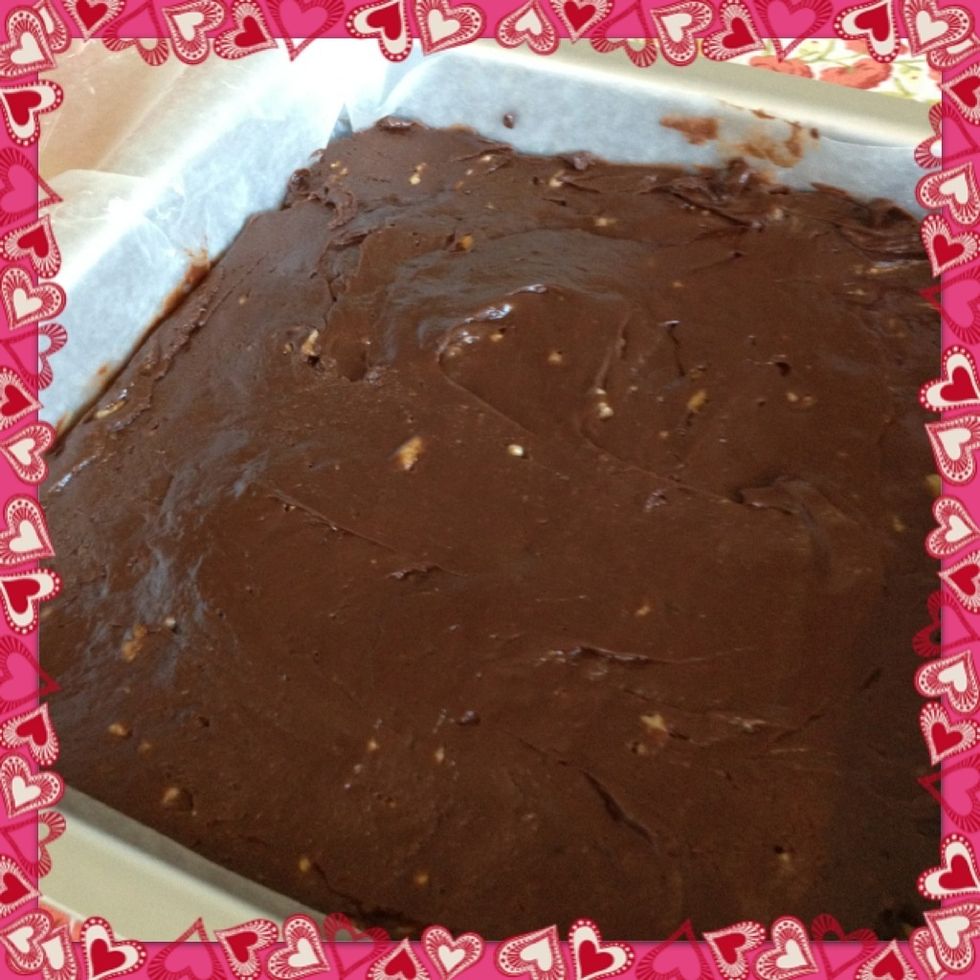 Here's what it looks like! We're almost there…
Well, not quite! Chill two hours (or until firm) in the refrigerator. Meanwhile your neighbors can line up at the front door to await their piece of fudge!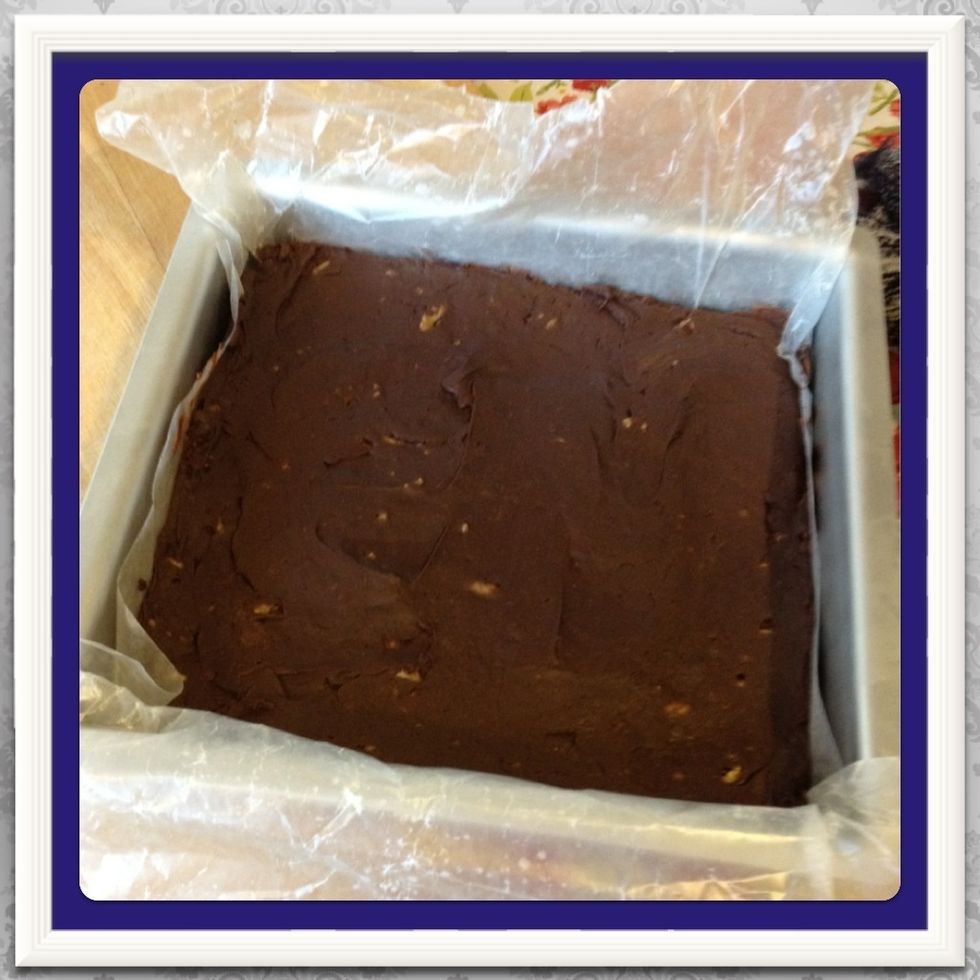 (Two hours pass.) Yay! It's ready!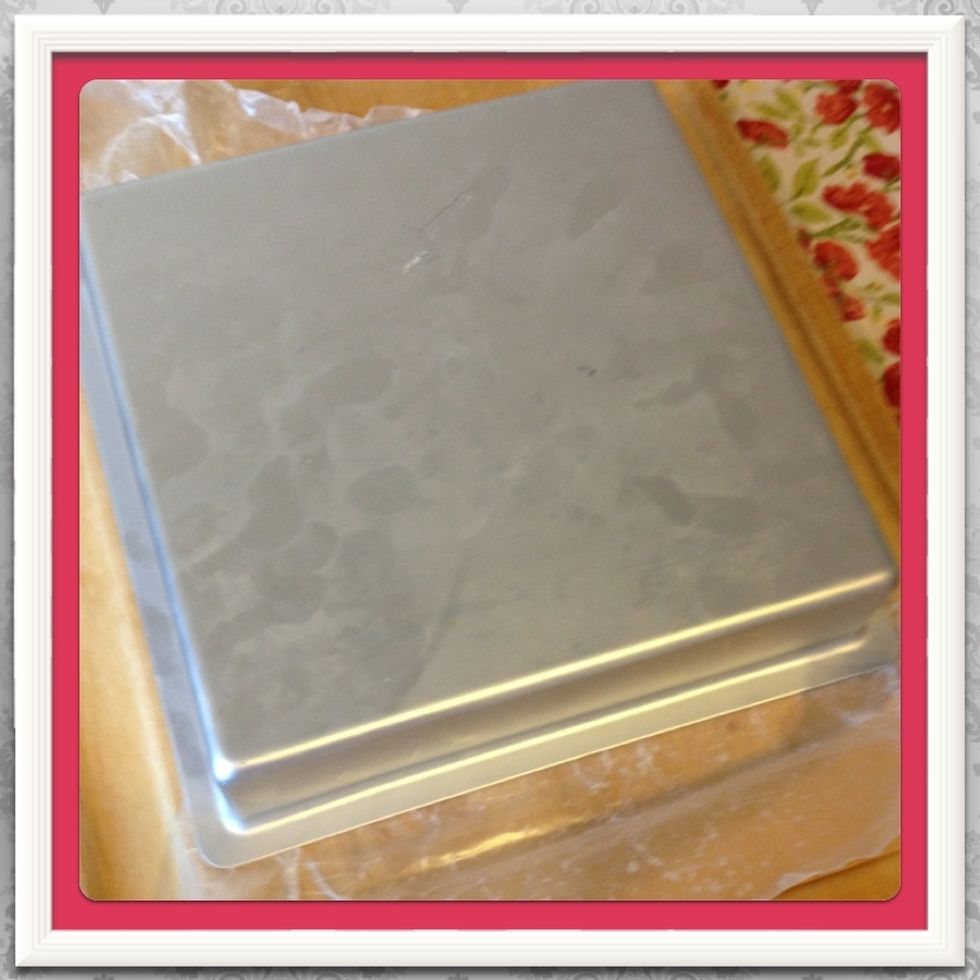 Turn the pan upside down on a cutting board or similar surface.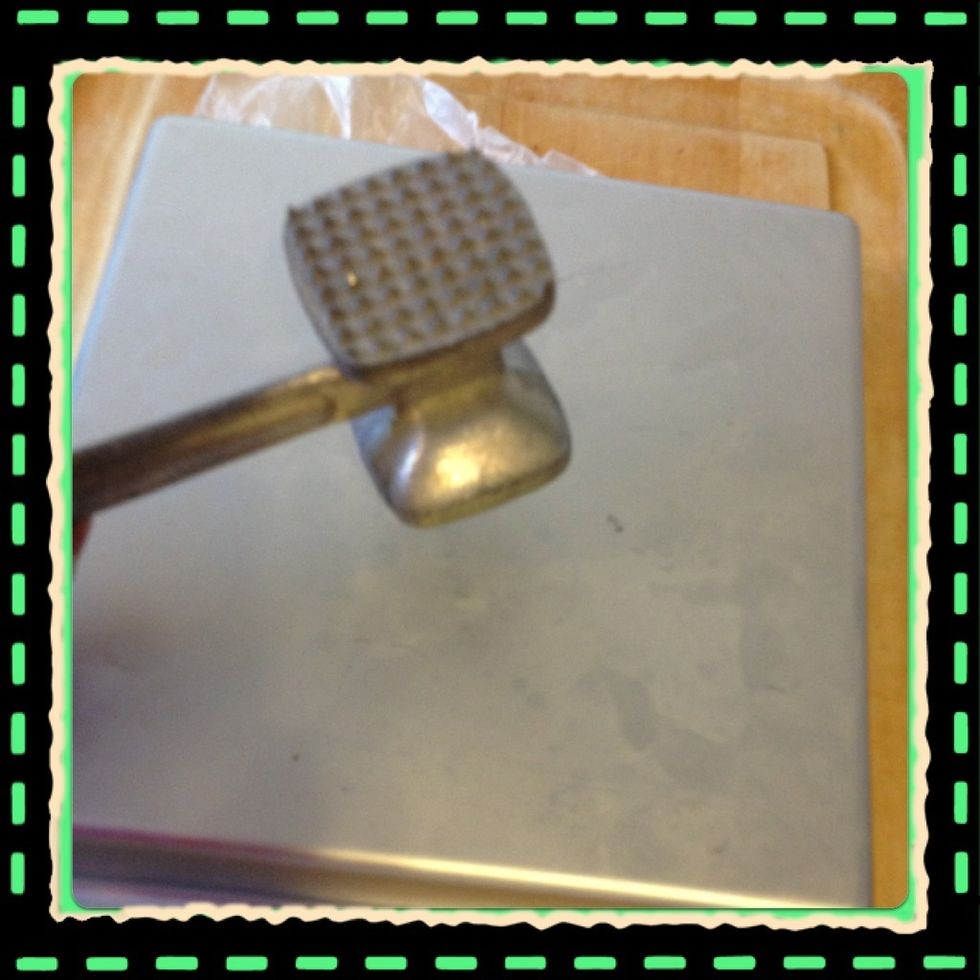 Give it a tap or two!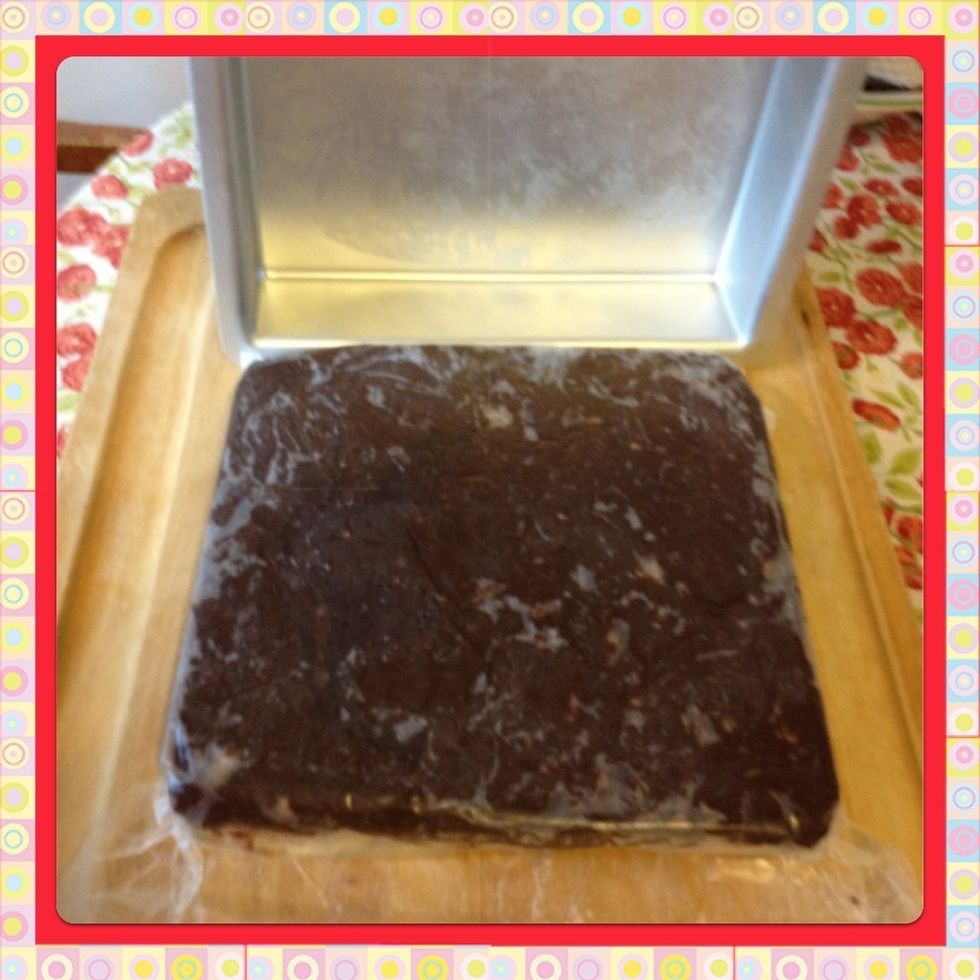 Ta Da! It pops right out!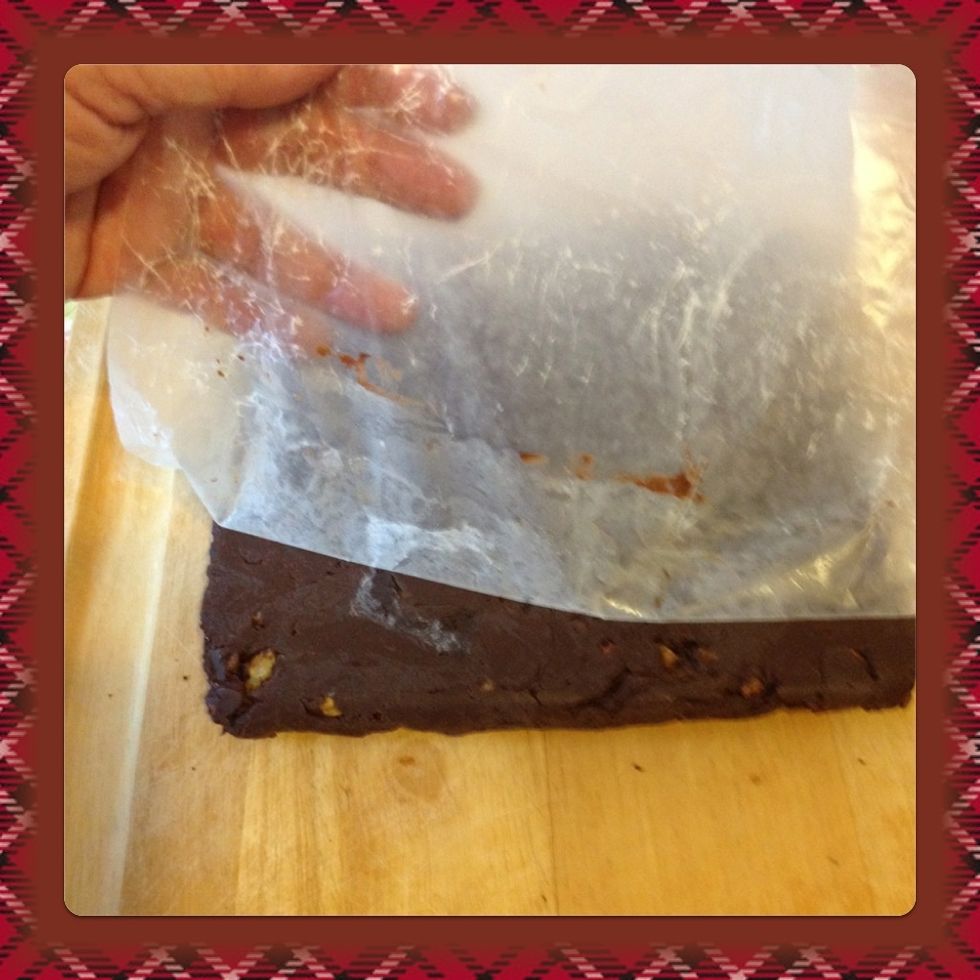 Now remove the wax paper slowly and carefully so as to not leave any paper behind.
If a little paper does get left behind (see there on the bottom left!), no worries. Just scrape it off with a sharp knife.
This is the view of the bottom of our fudge. But we're going to flip it over because the top side looks nicer.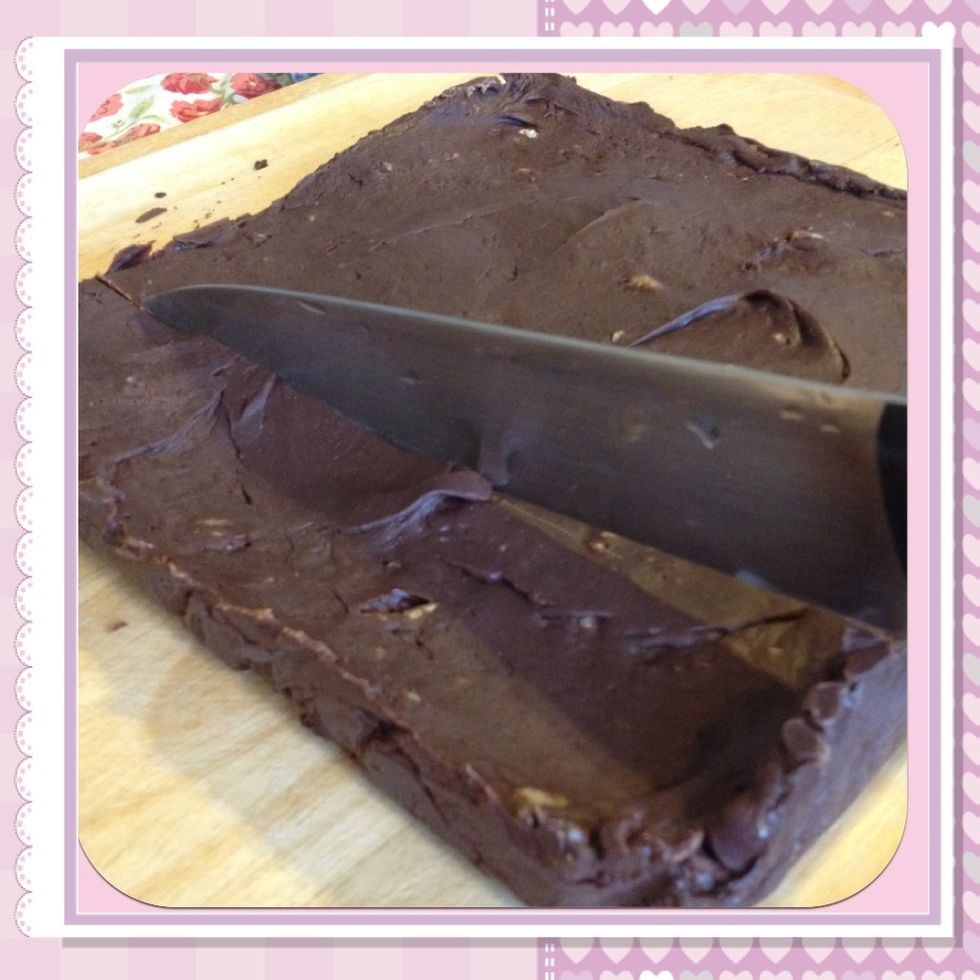 With a sharp knife cut the fudge into whatever size pieces that you want.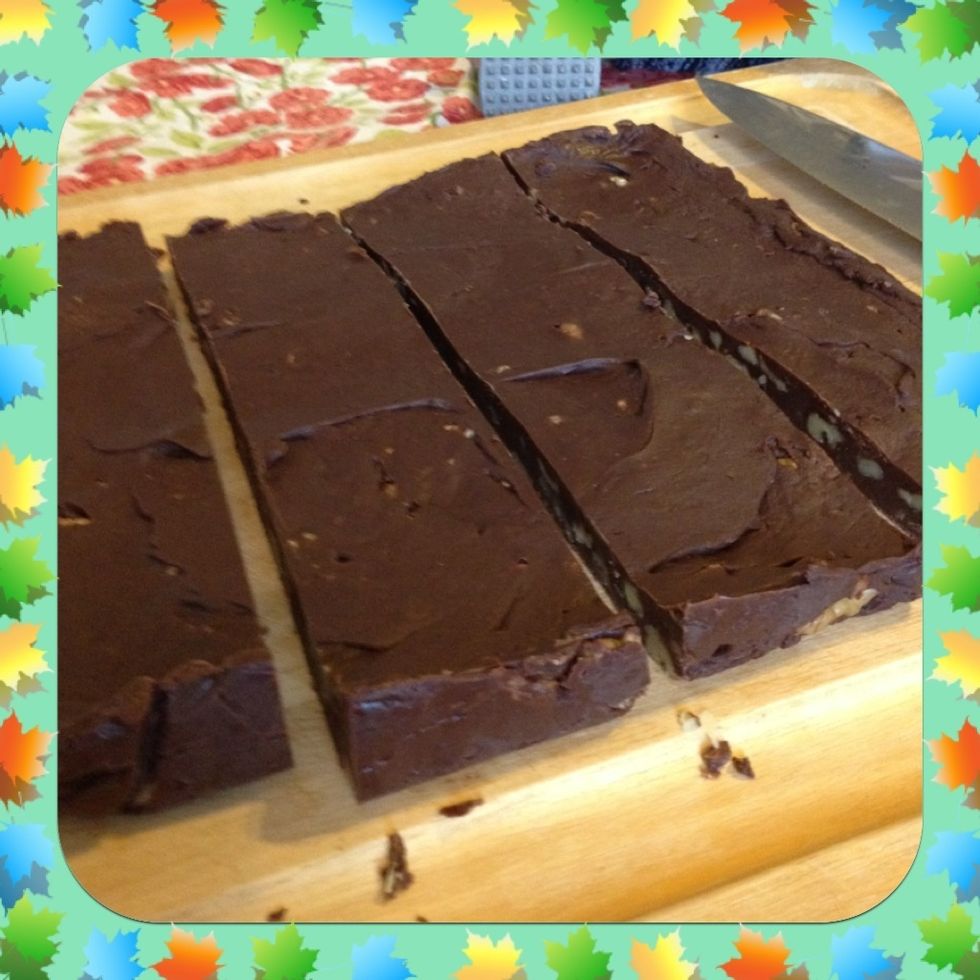 Like this ....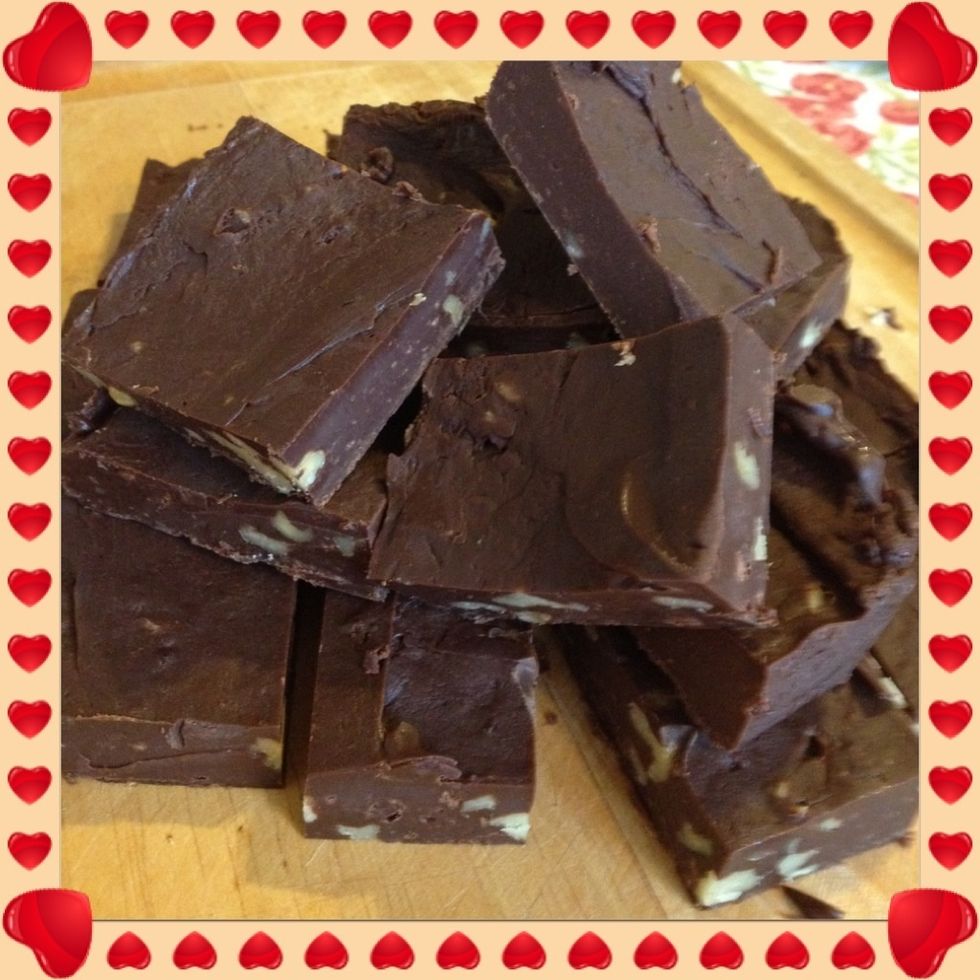 ...until they look like this!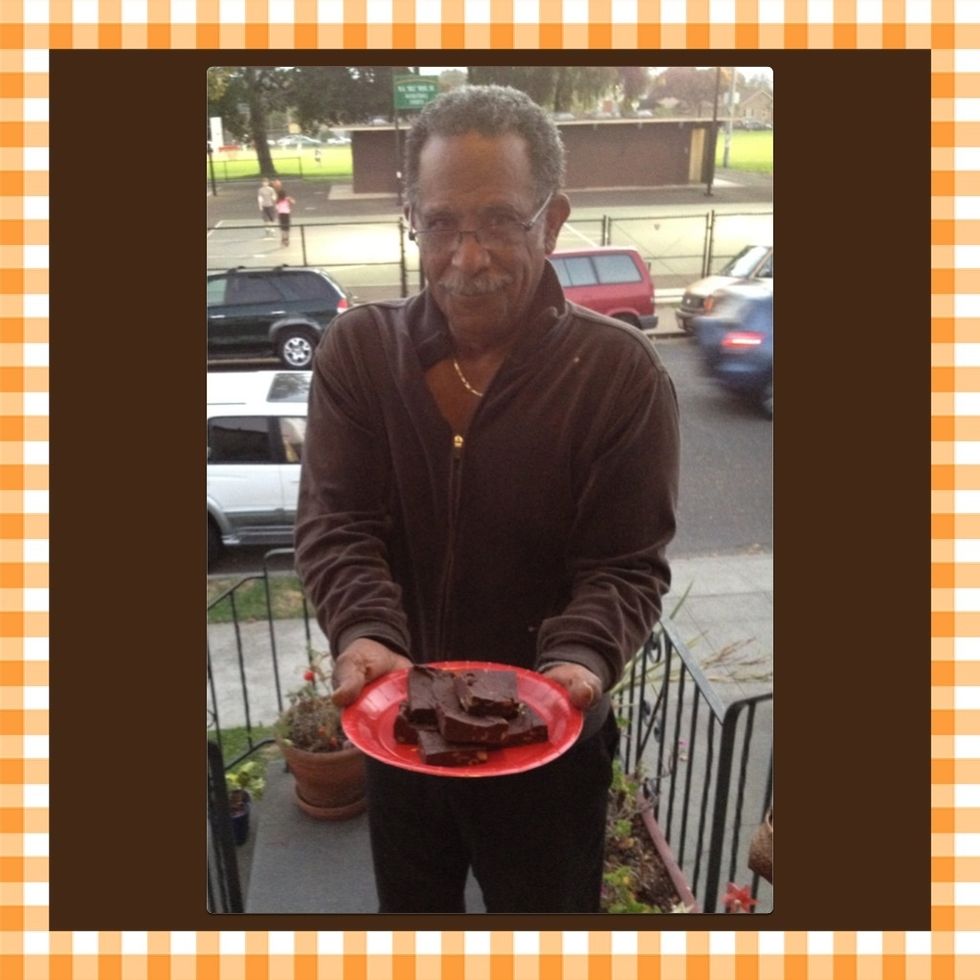 You thought I was kidding about the neighbors lining up? Here's my next-door neighbor taking away his batch of fudge!
Delicious! Hope you enjoyed this guide AND the fudge - be sure to let me know! ❤ Follow me for future guides on food, crafts, and living life to the fullest!
3.0c Semi-sweet Chocolate Chips (18 oz.)
1.0 14 oz. can Sweetened Condensed Milk
Dash salt
1/2tsp Vanilla extract
1/2 - 1 cup chopped nuts (optional)
Felicia Gustin
I love to create! All kinds of things. Food, crafts, jewelry, art, photos, theater, events, history, social justice. My proudest creation is my daughter!