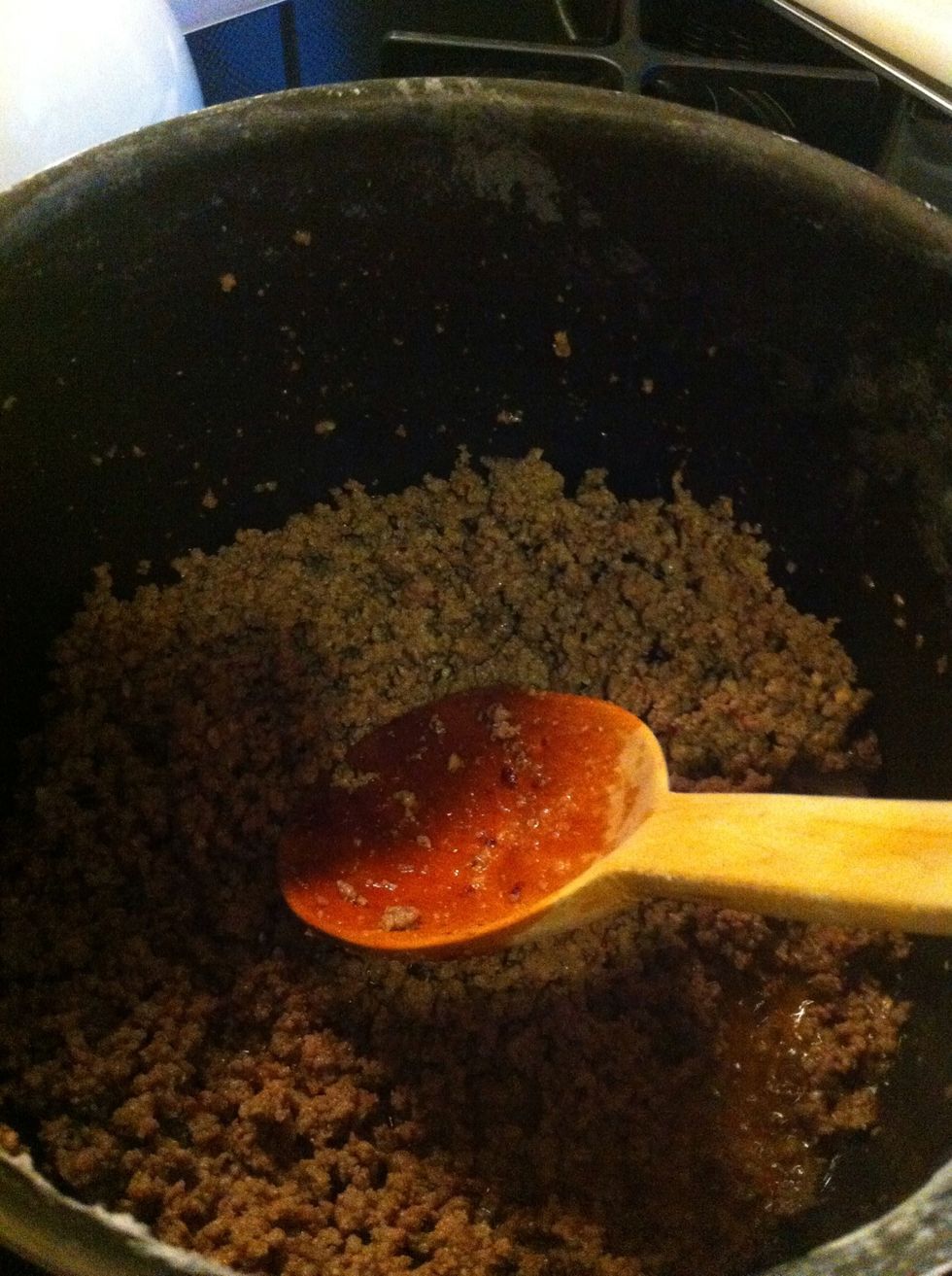 Heat olive oil and sautee beef mince until it turns to brownish color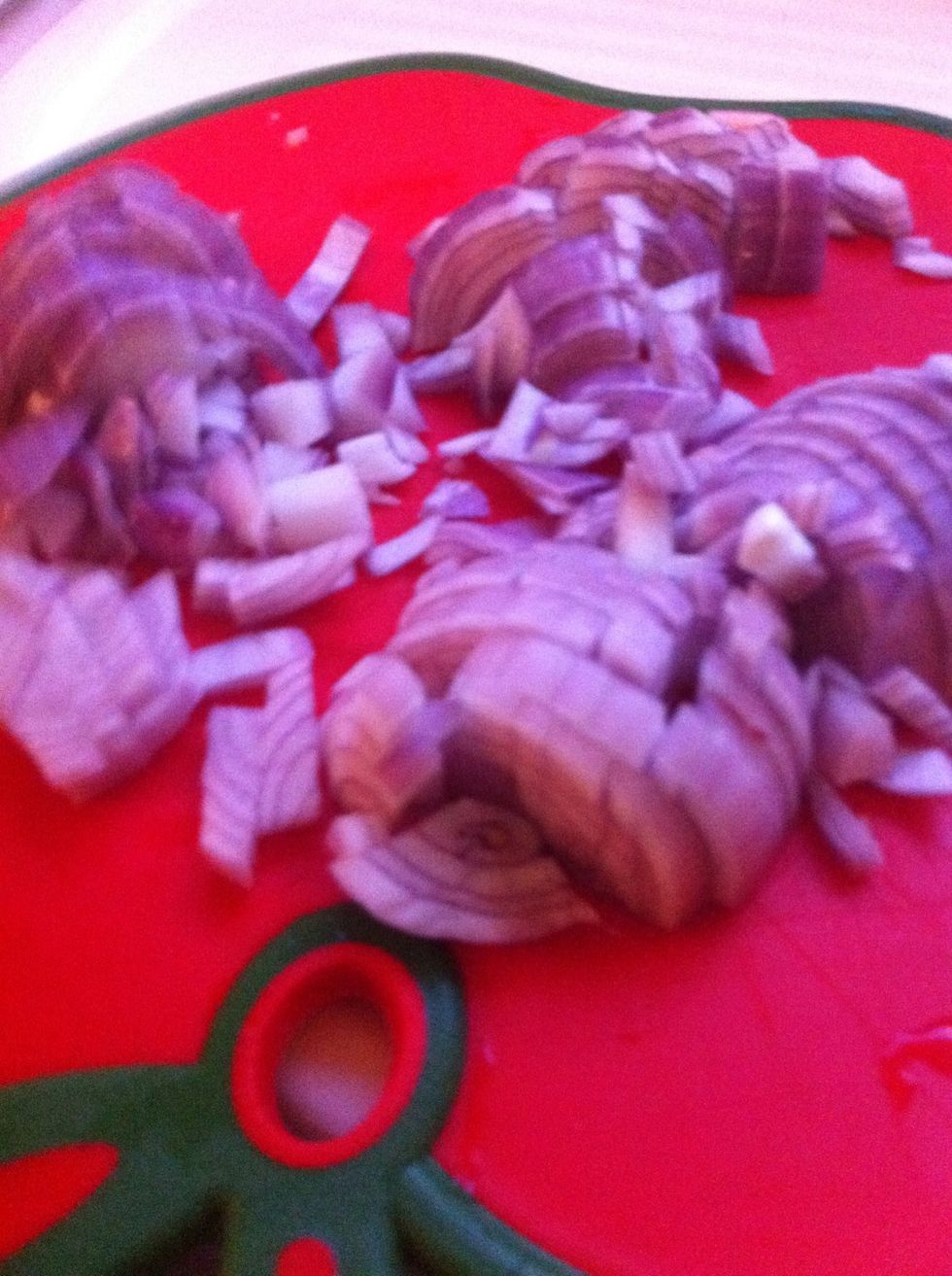 Chop your onions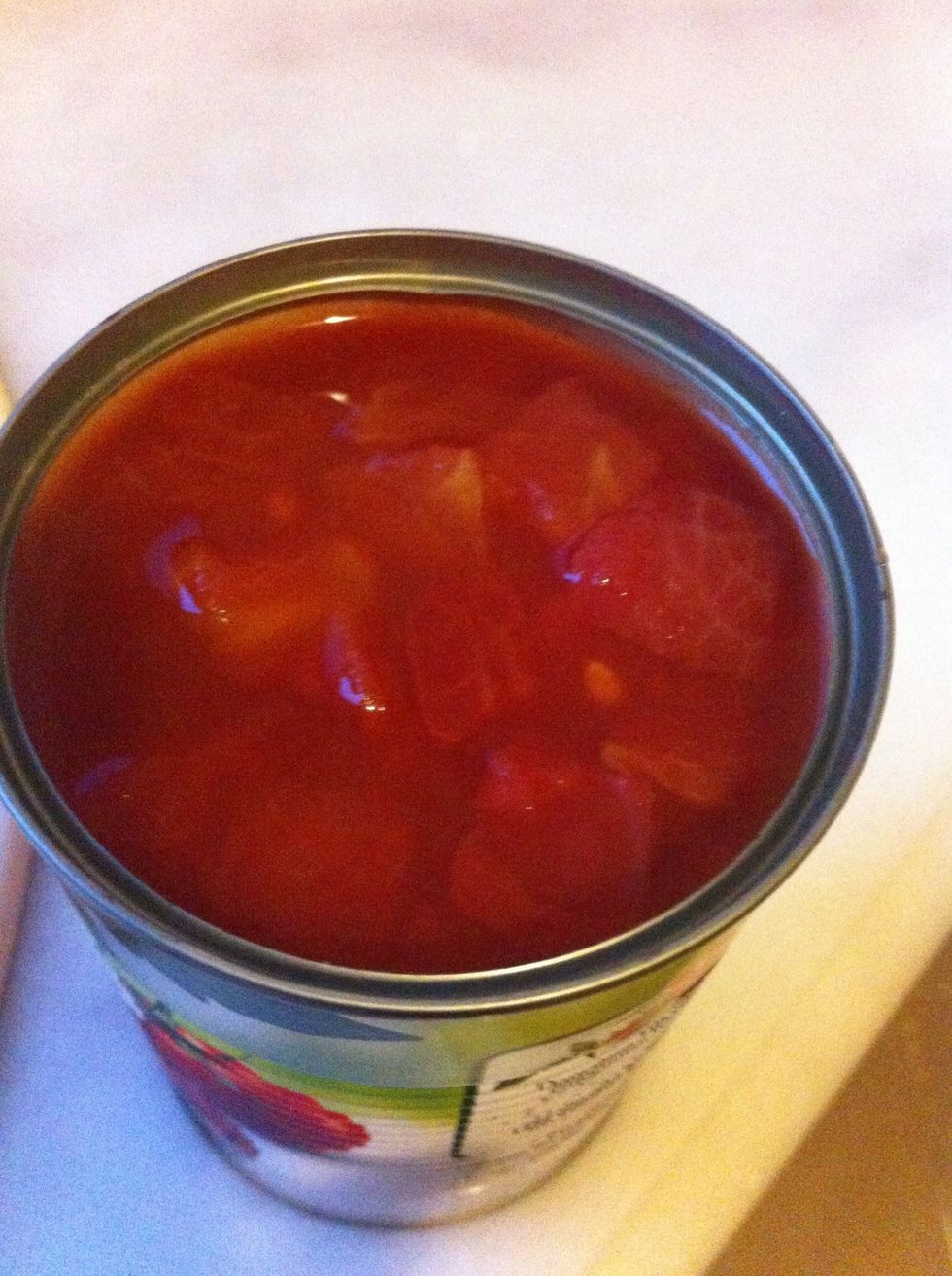 Prepare tomatoes:))
Add onions and continue to sautee for another 4-5 minutes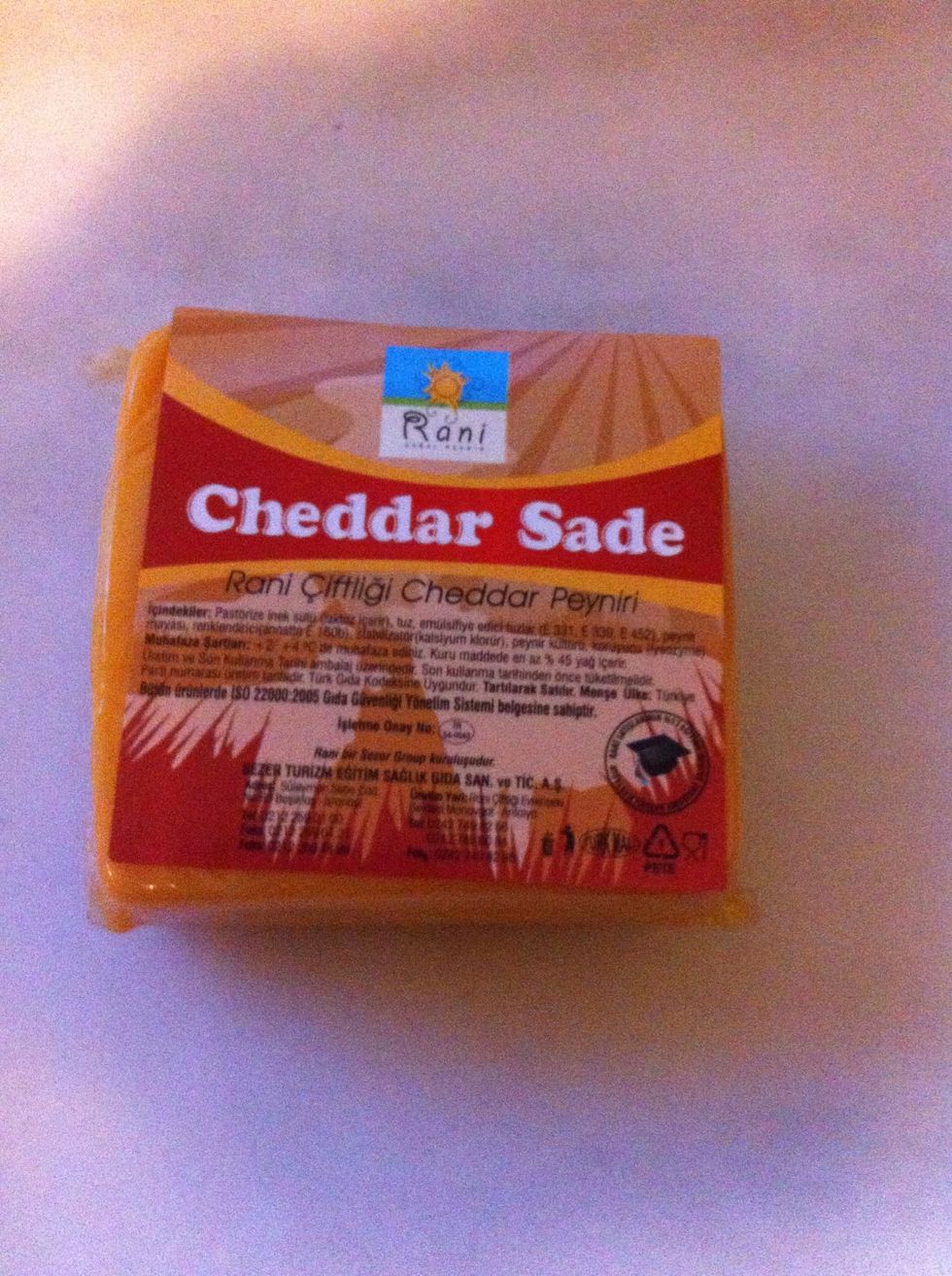 Grate your cheddar for serving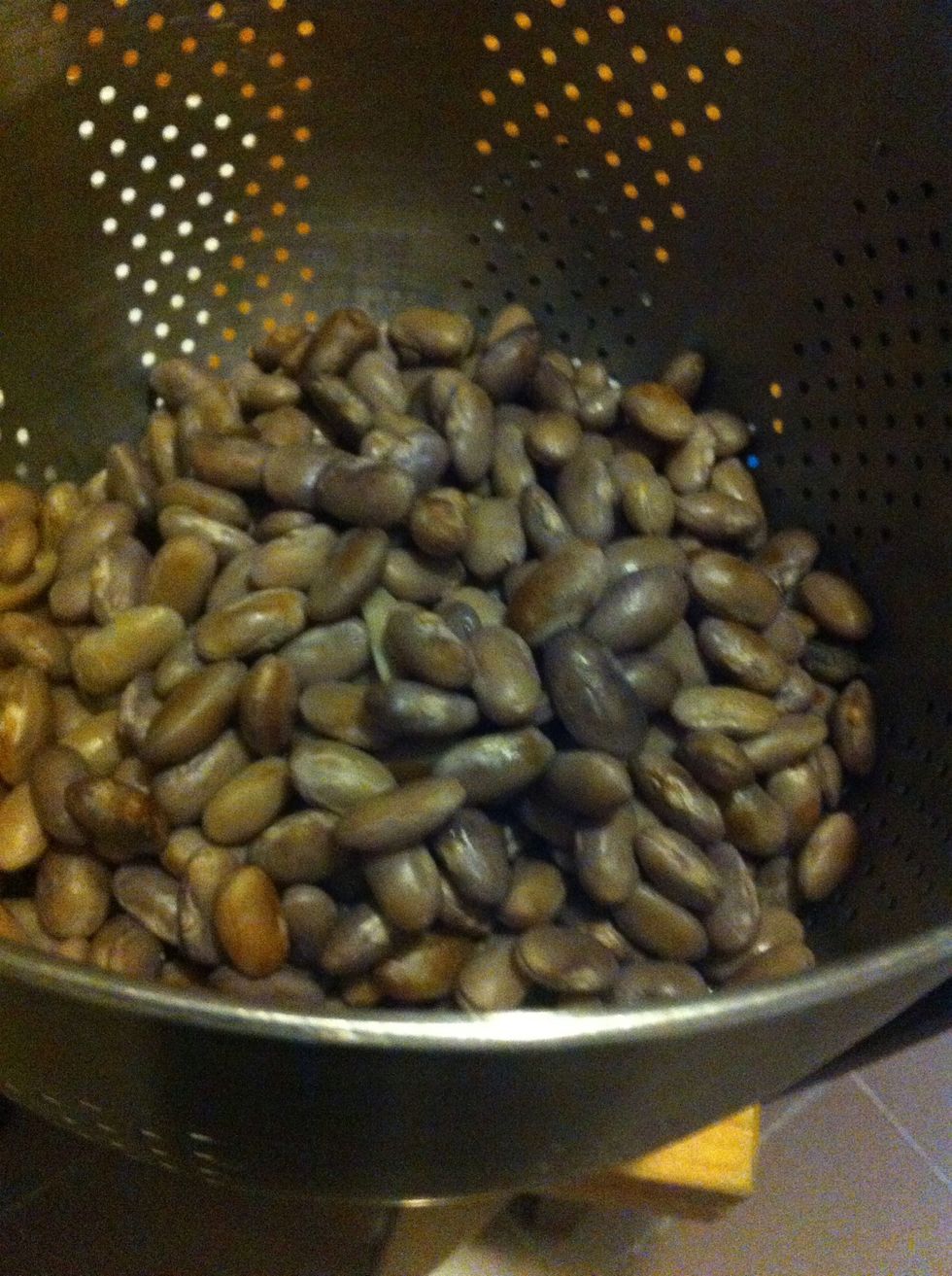 Drain and wash your beans, mines were pinkish bean, yours can be red or black bean. Your choice!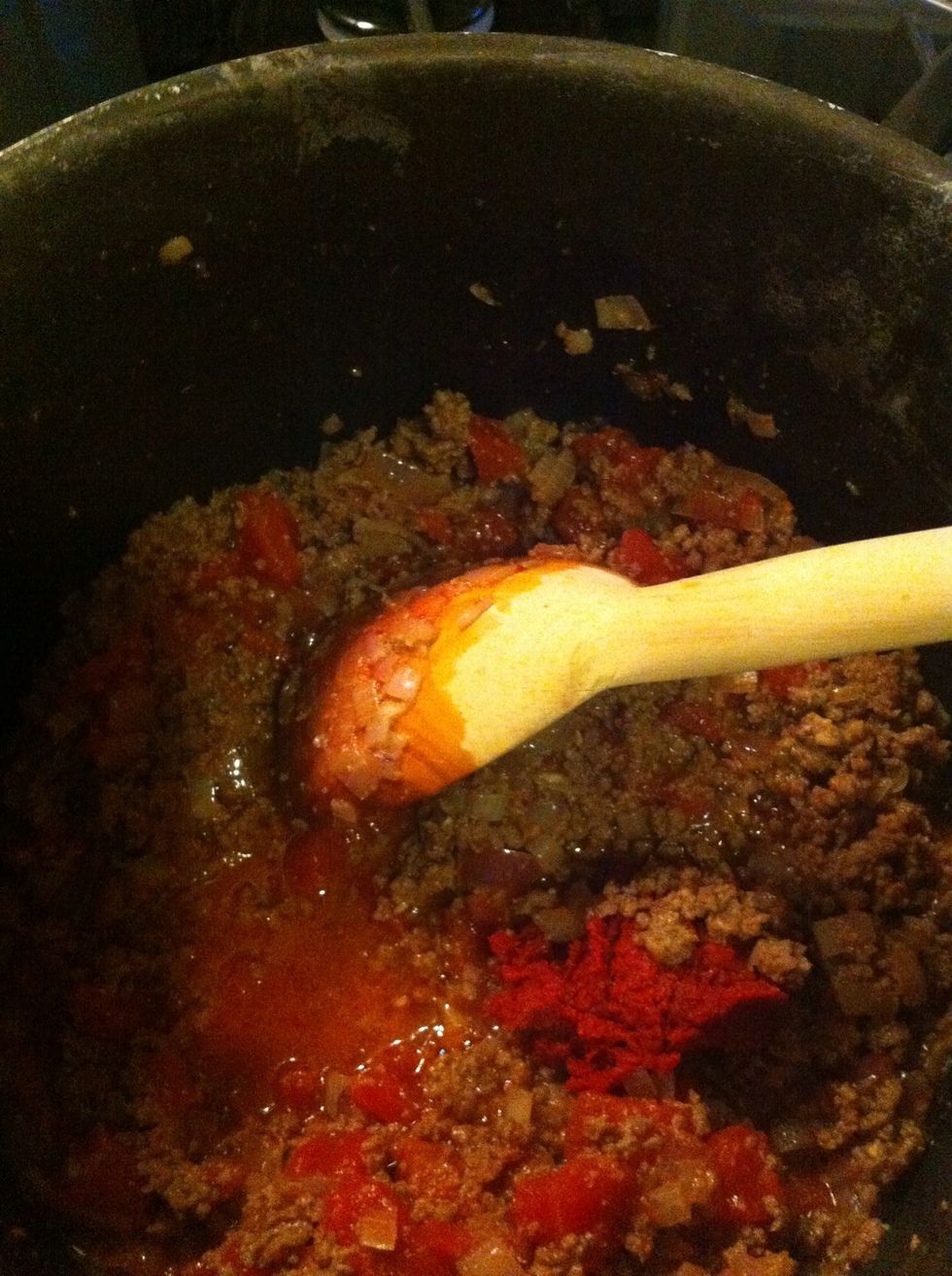 Add cumin, tomatoes, chilli powder, hot paprika, water and salt and let it simmer for 10 minutes...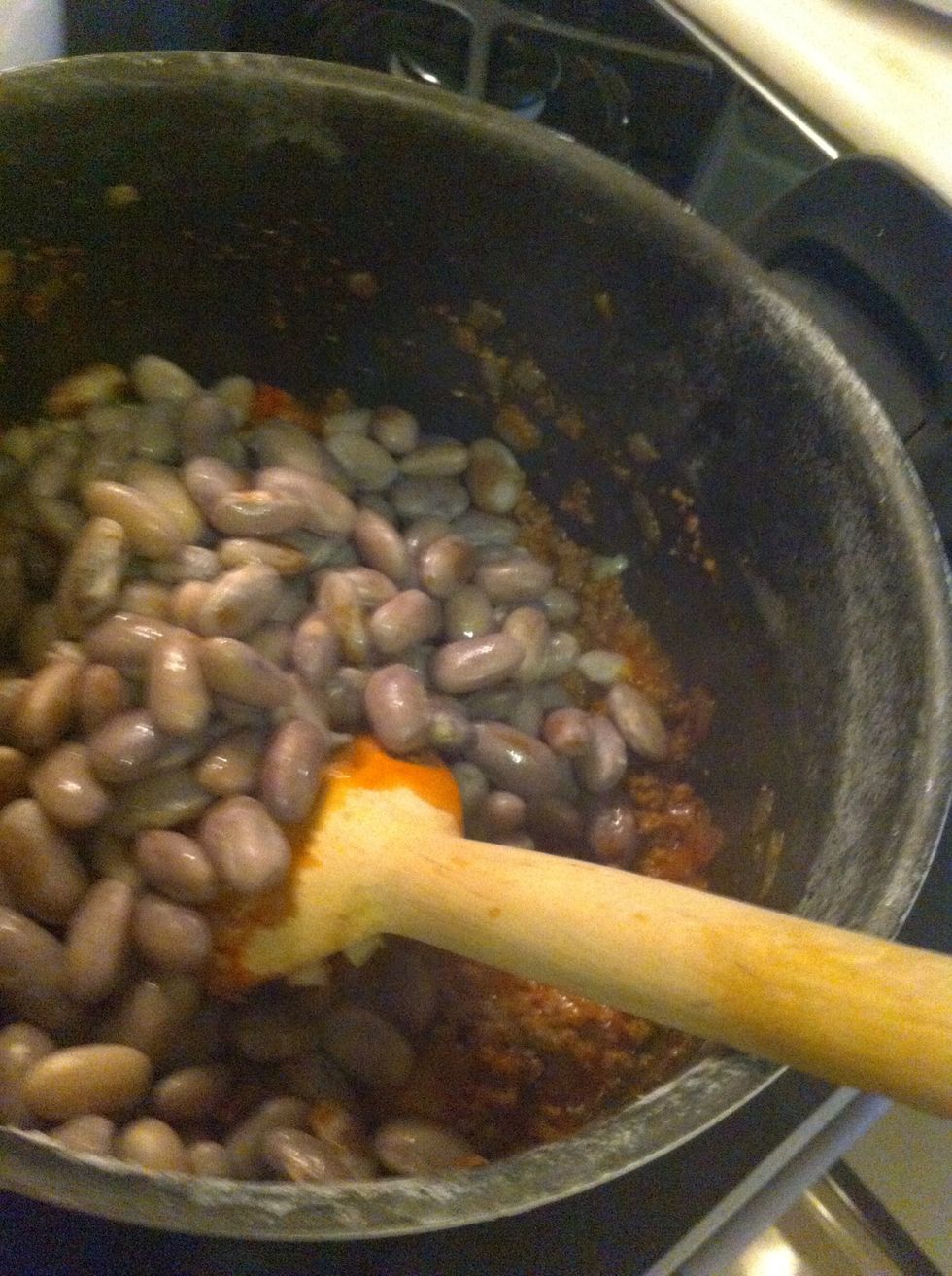 Add beans, stir well, simmer 10 more minutes...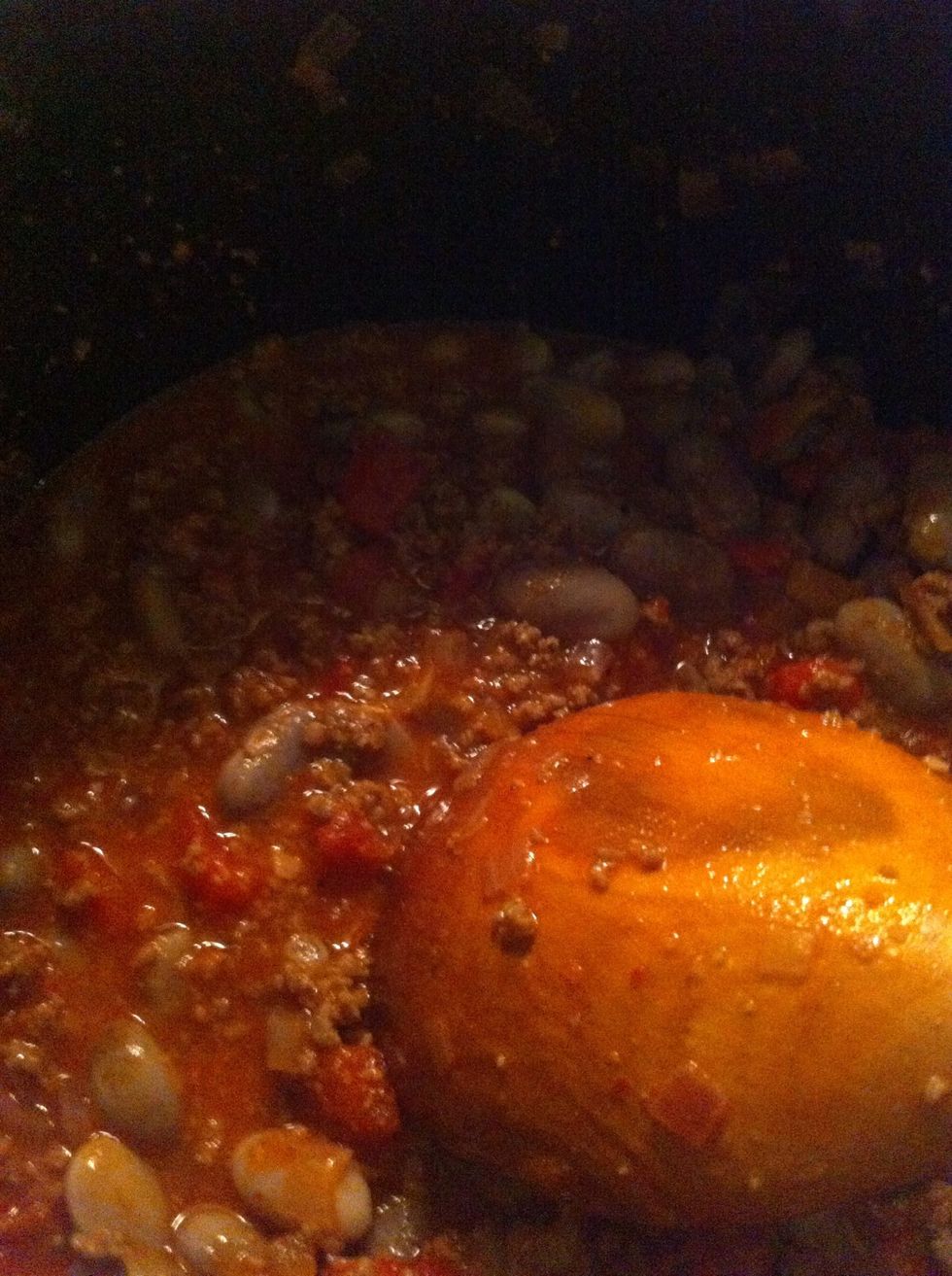 Done! Juicy and red enough for wrapping:))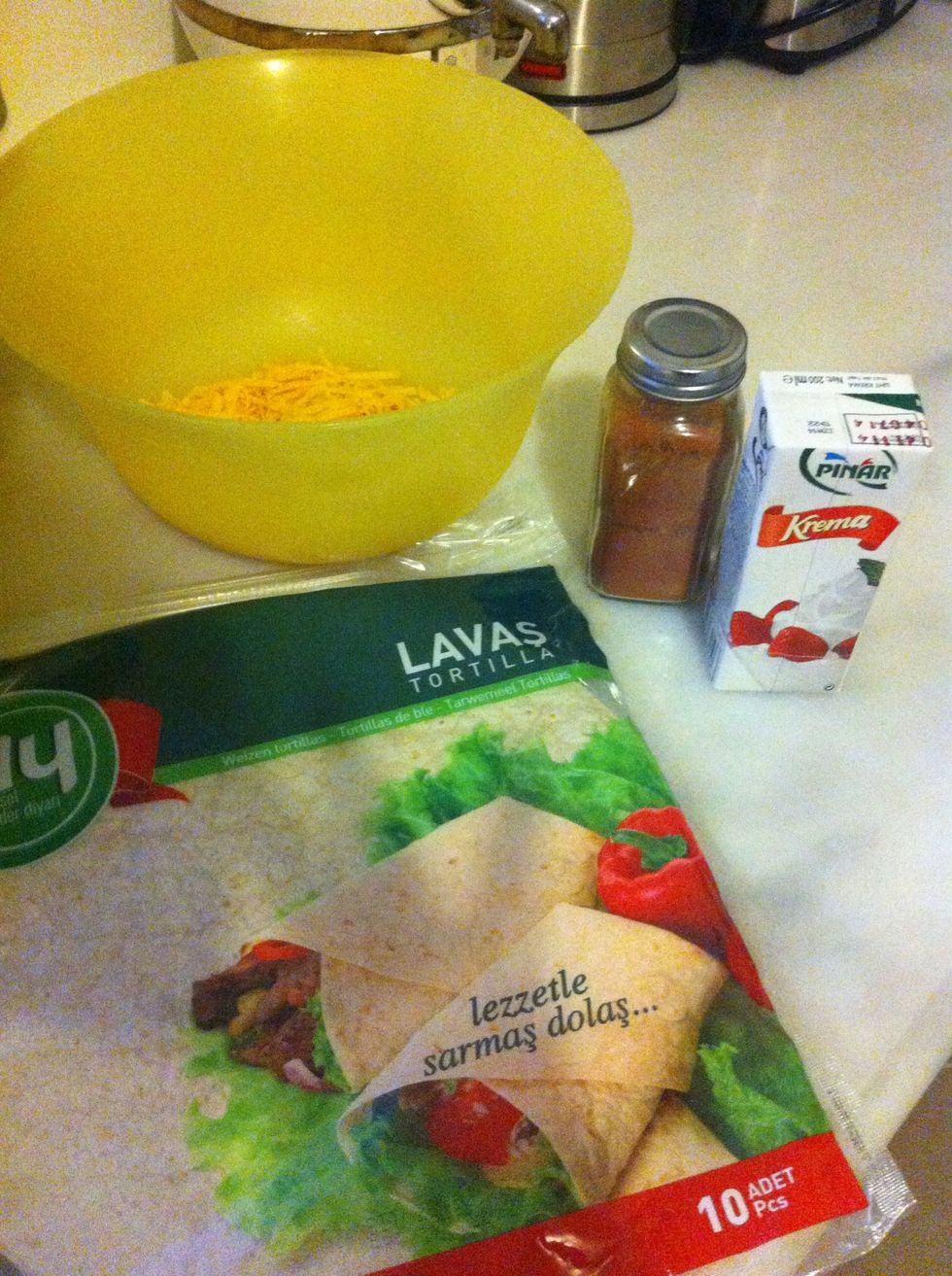 Prepare your wrapping ingredients, tortillas, grated cheddar, cream and chilli powder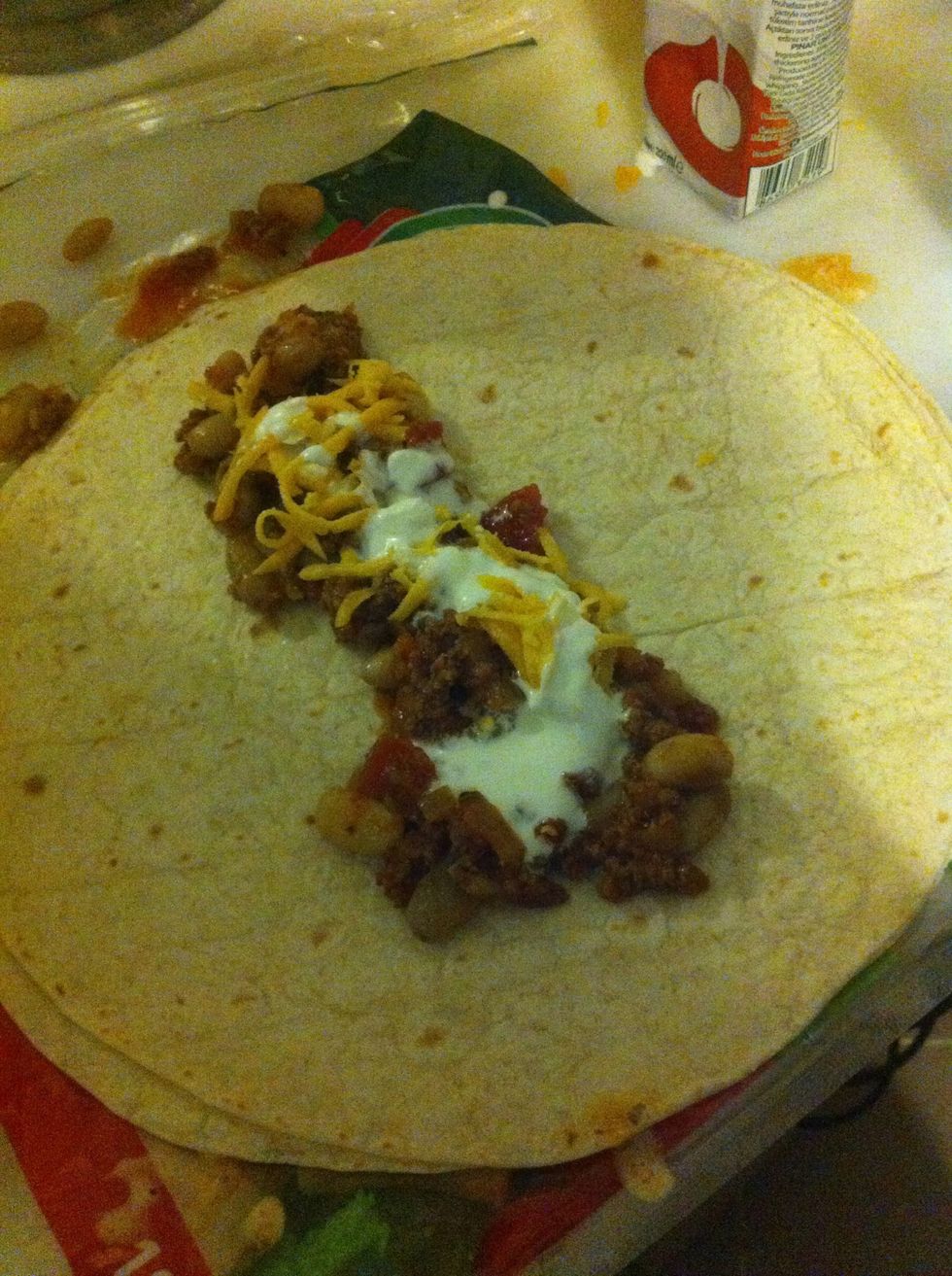 Divide beef mince, cream, chilli powder and cheddar among tortillas, roll and serve with coriander and guacamole sauce if desired:))
Bon appetite. pls note; U can also sprinkle some cheddar, chilli powder on the wrap and U may put in the oven for 5 minutes and serve hot. Another option for U
1.0Tbsp Olive oil
350.0g Beef mince
1.0g Medim onion chopped
1.0 Clove crushed garlic
1.0tsp Ground Cumin
1.0tsp Chilli powder
400.0g Can crushed tomatoes
100.0ml Water
300.0g Kidney beans
4.0 Large flour tortillas
1.0c Coarsely grated cheddar
1.0tsp Hot paprika
1/4c Sour cream
1.0Tbsp Chopped fresh coriander to decorate
Bige Dalkılıç
Cooking is not only my job but also my joy.! Lets share this joy and spread our dedication to other chefs who loves cooking!