So this is originally a red bean paste (anko) bun recipe but you can put whatever you want into it or you can even eat it plain! The bread is so sweet and fluffy!
895
Step one... Heat the milk and measure the egg. You don't necessarily have to warm the milk if you live in a warm place/if you have a warm house. It's winter right now so my house is a bit cold.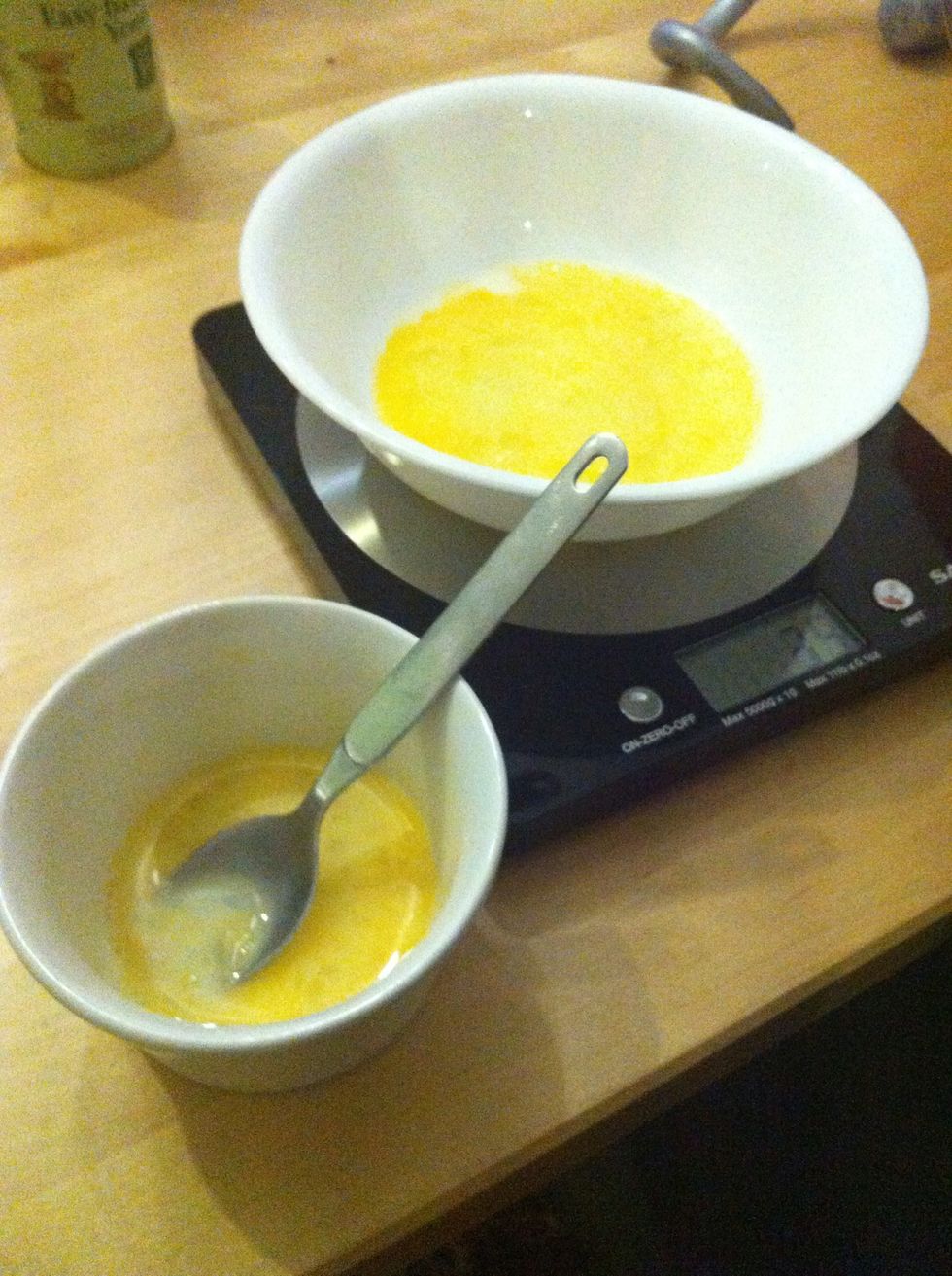 Measure out the egg, do this by cracking the egg into a bowl and then whisk it so the white and the yolk are well combined so you get an equal amount of each. Then just spoon/pour the egg SLOWLY!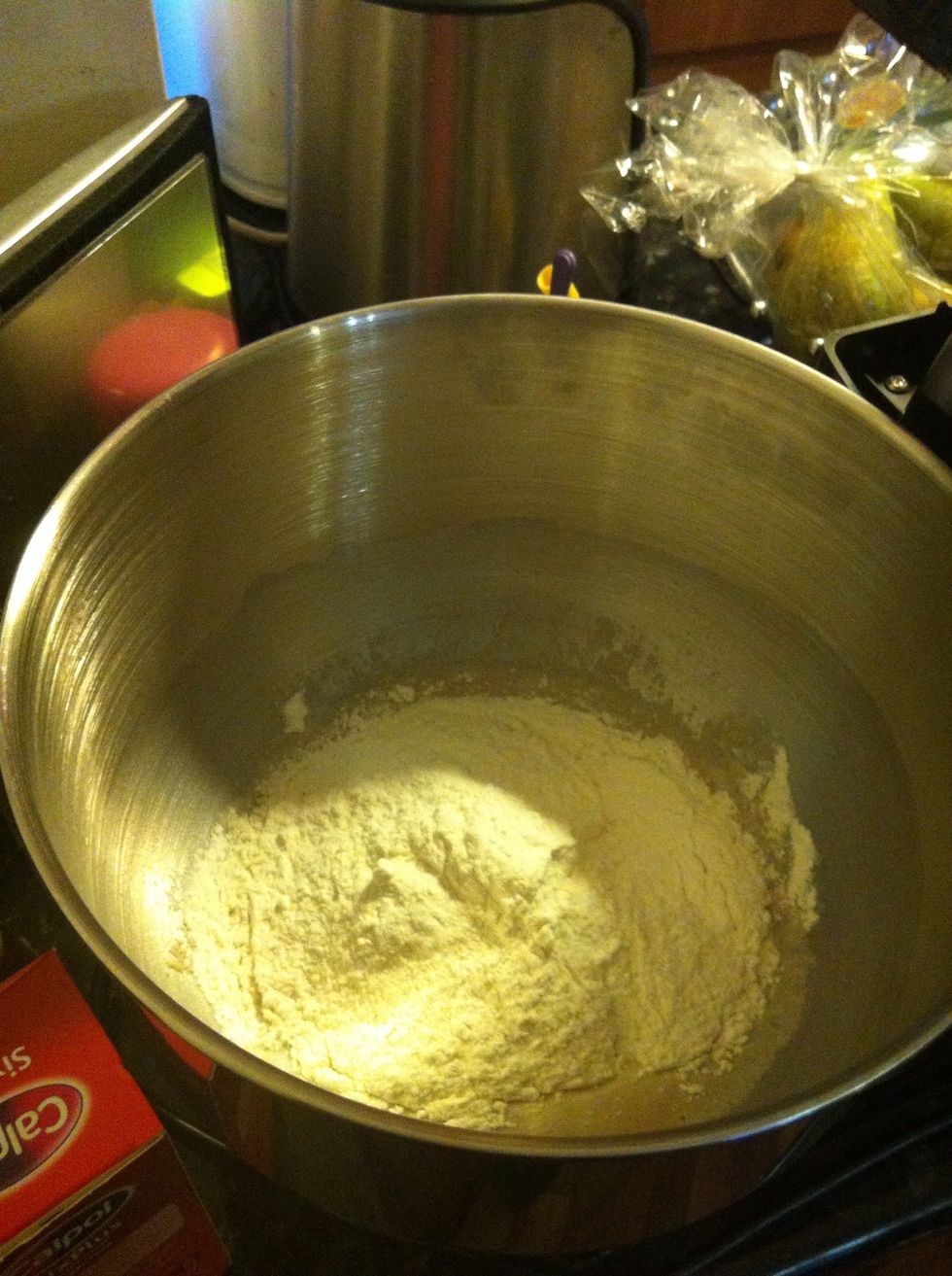 Everything but the butter into the mixing bowl in this order... Milk + Egg Sugar Yeast Bread flour Salt This is so that the yeast first gets fed with the sugar and the milk warms it up.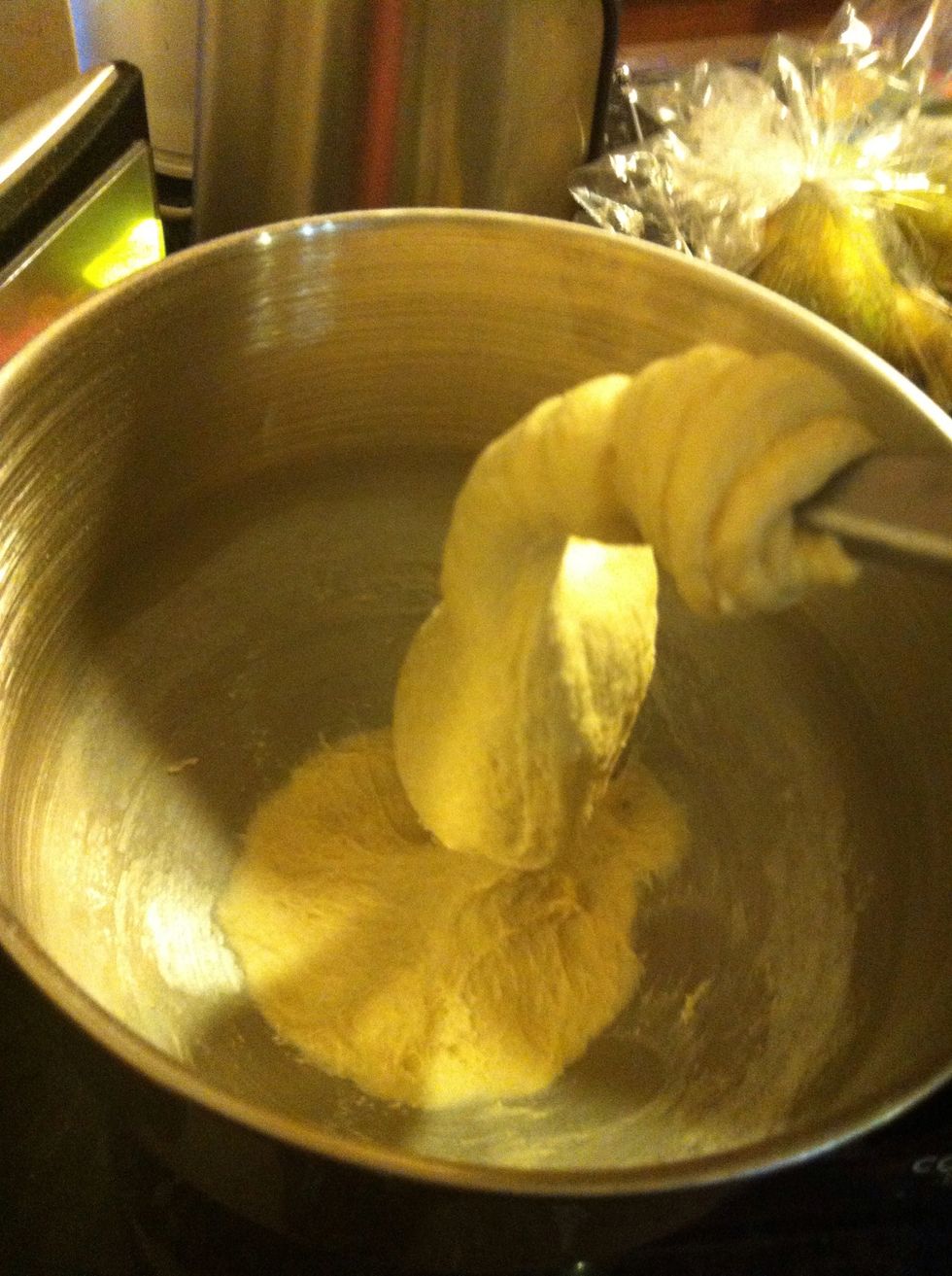 Knead it on low-medium for around 5 mins until it forms a smooth dough with no lumps and looks nice and well incorporated.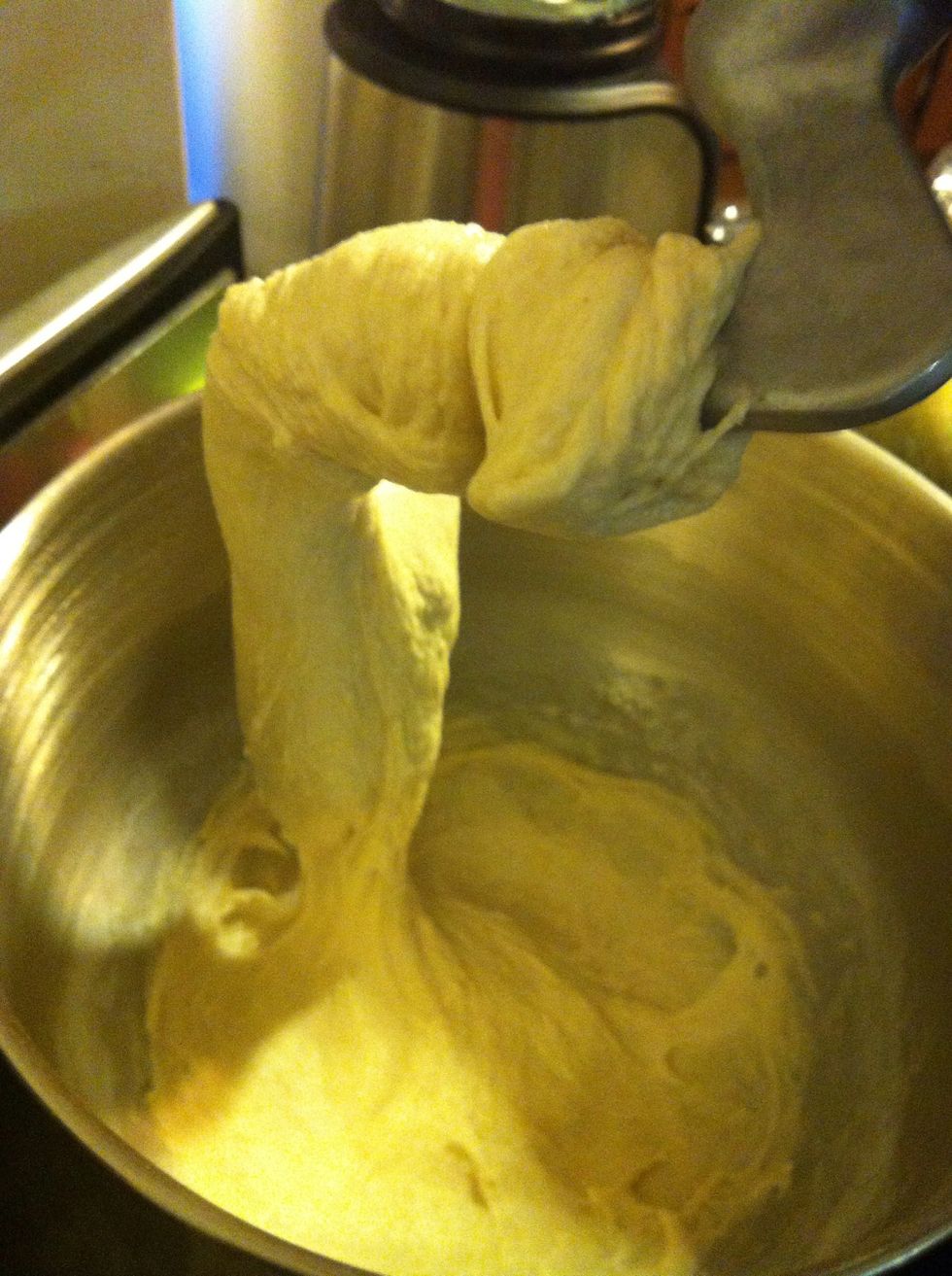 See nice and smooth. When it's like this and there are no visible butter chunks you're done!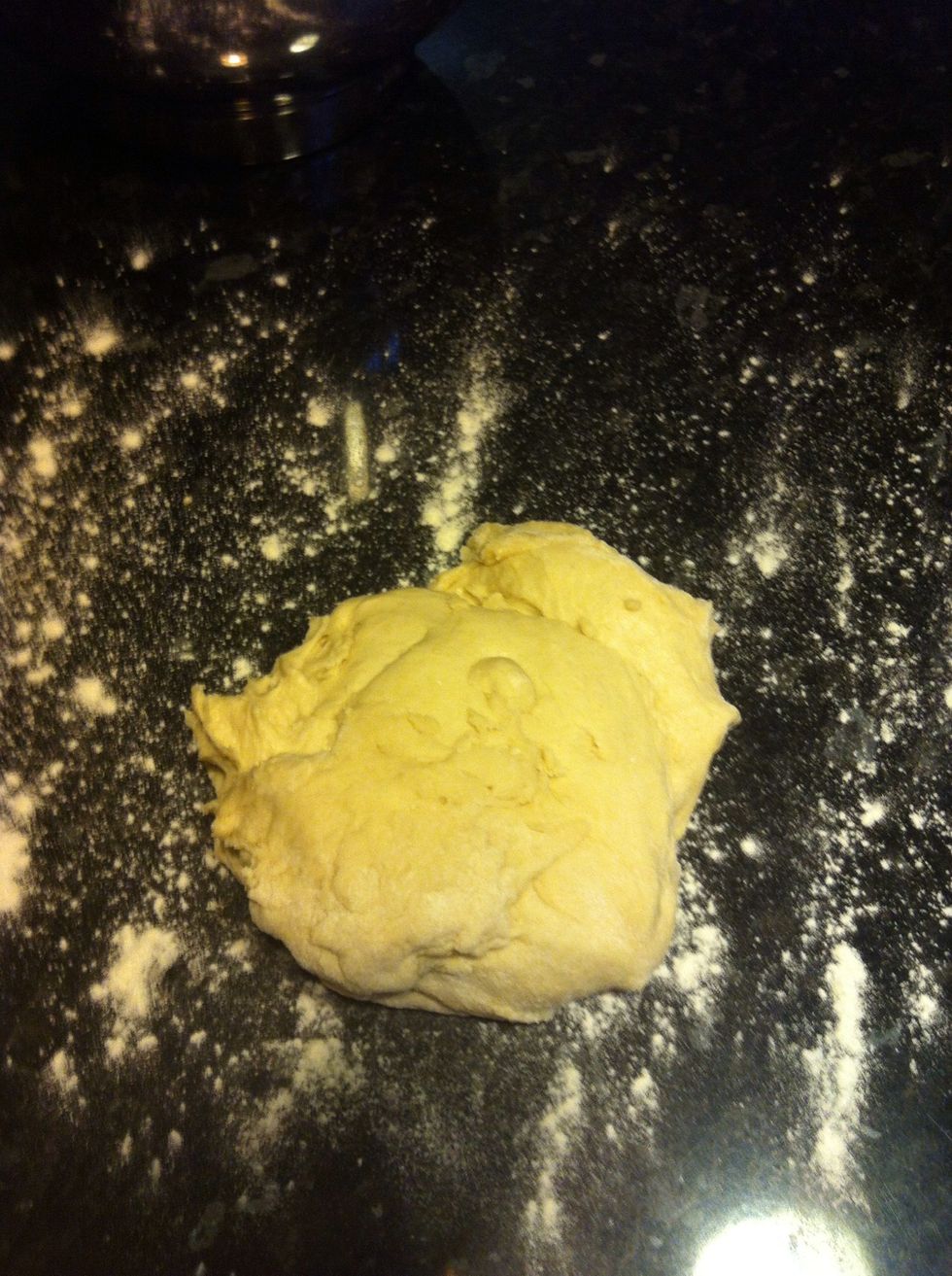 Put it onto the table and briefly hand knead, might be a bit sticky so flour the table a bit.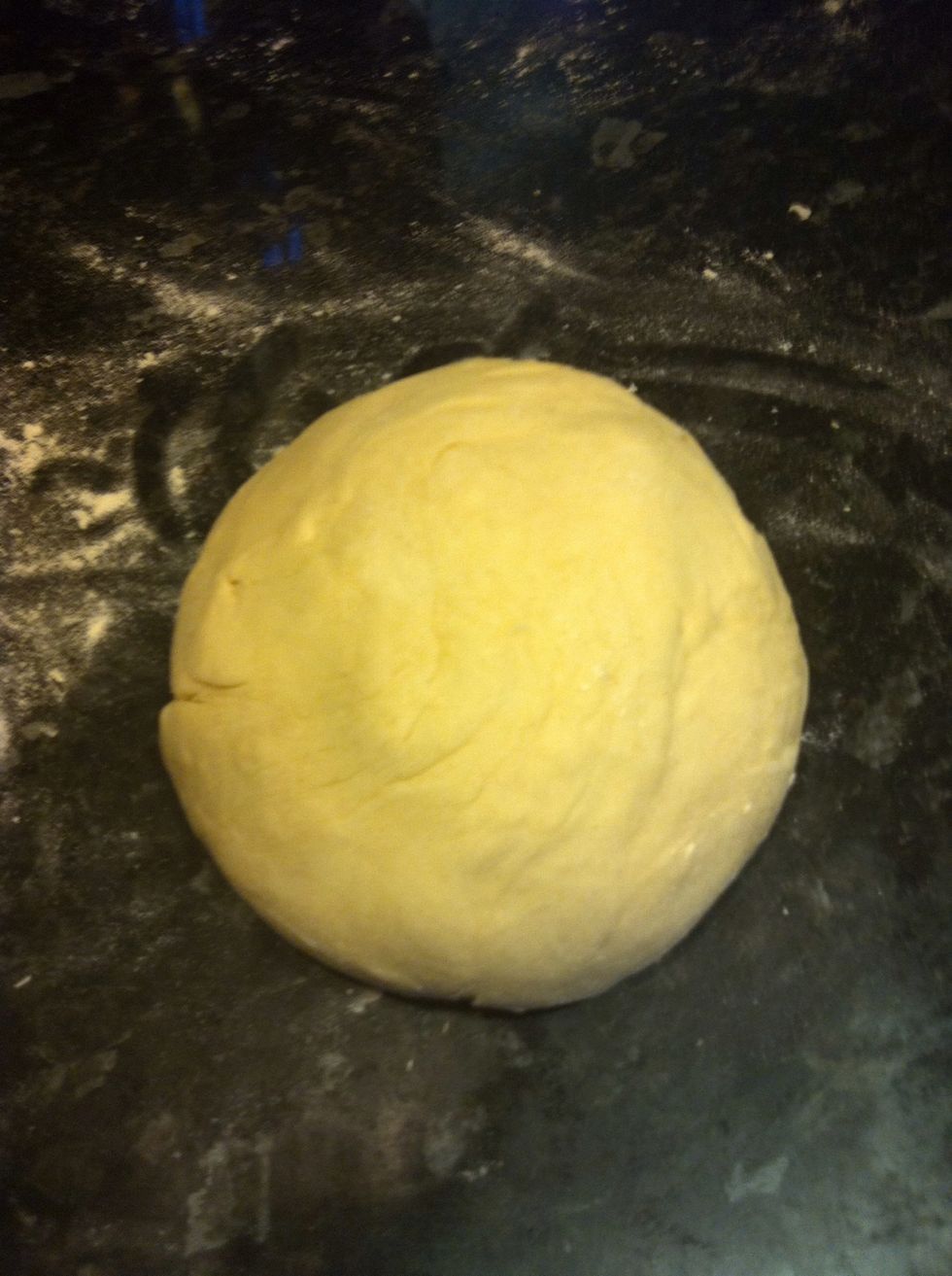 Shape it into a ball...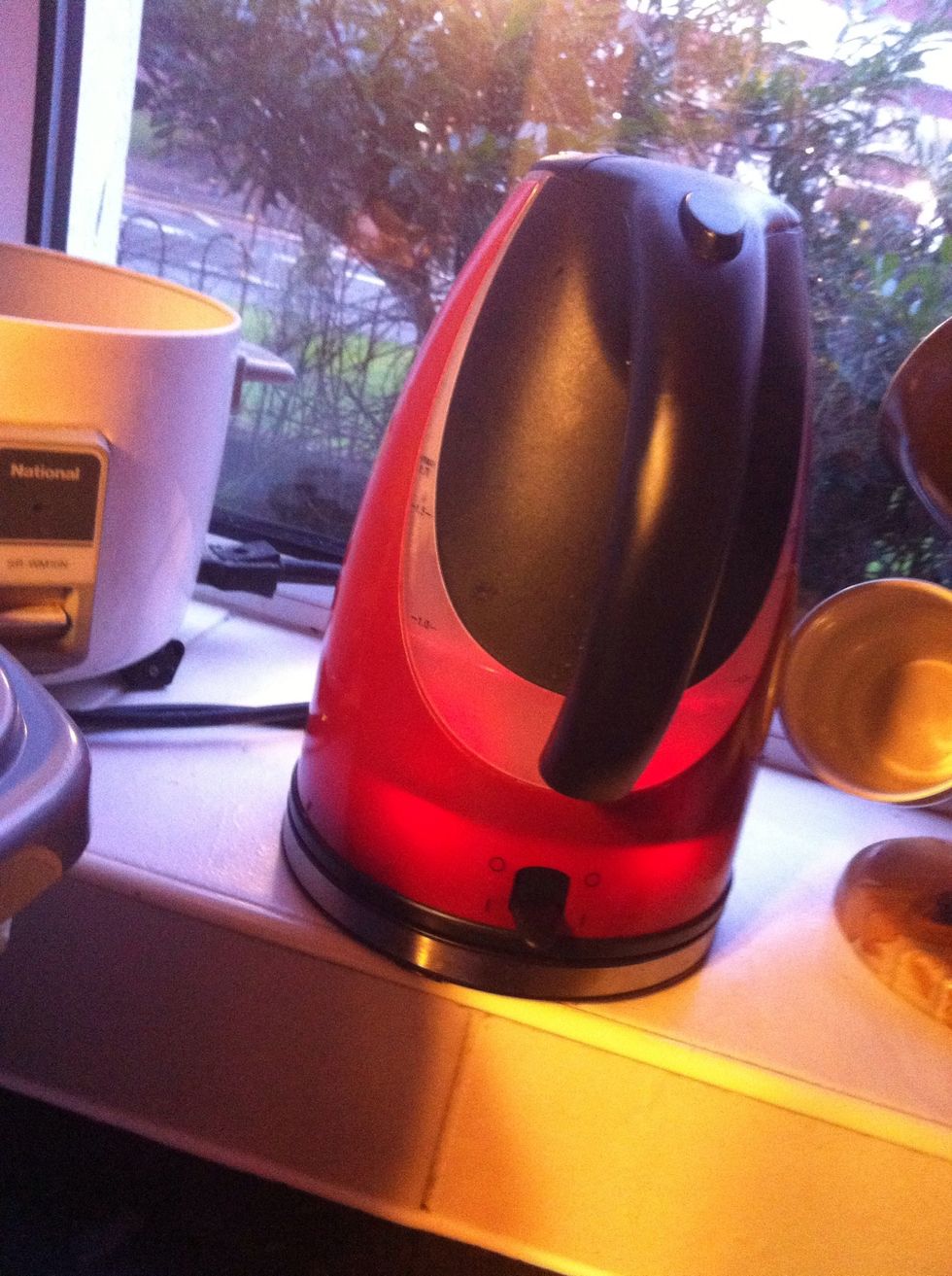 Time to put the kettle on~ ☕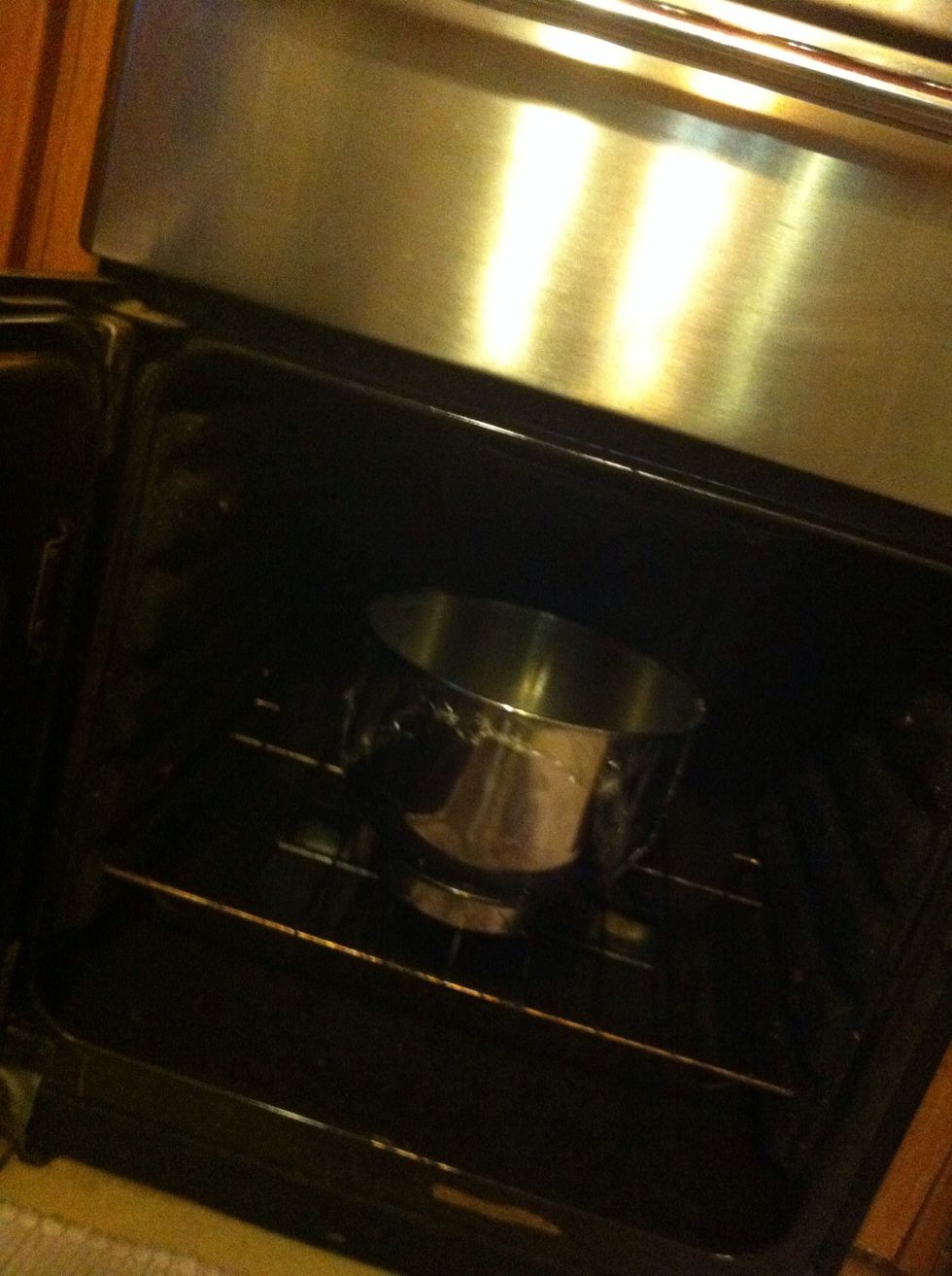 I proof my doughs like this. Cover with clingfilm and out into the oven...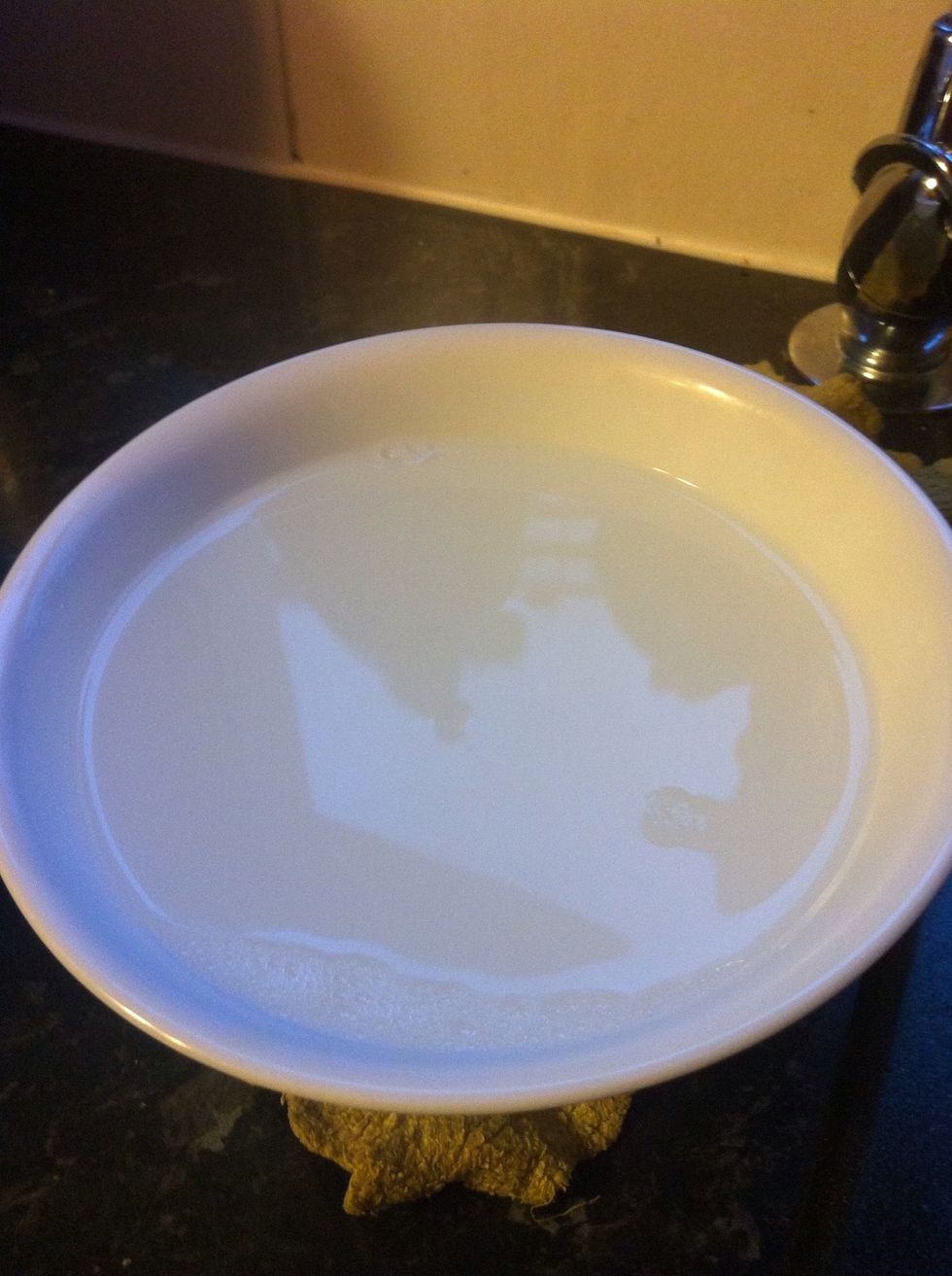 Ok so pour the boiled water into a small bowl...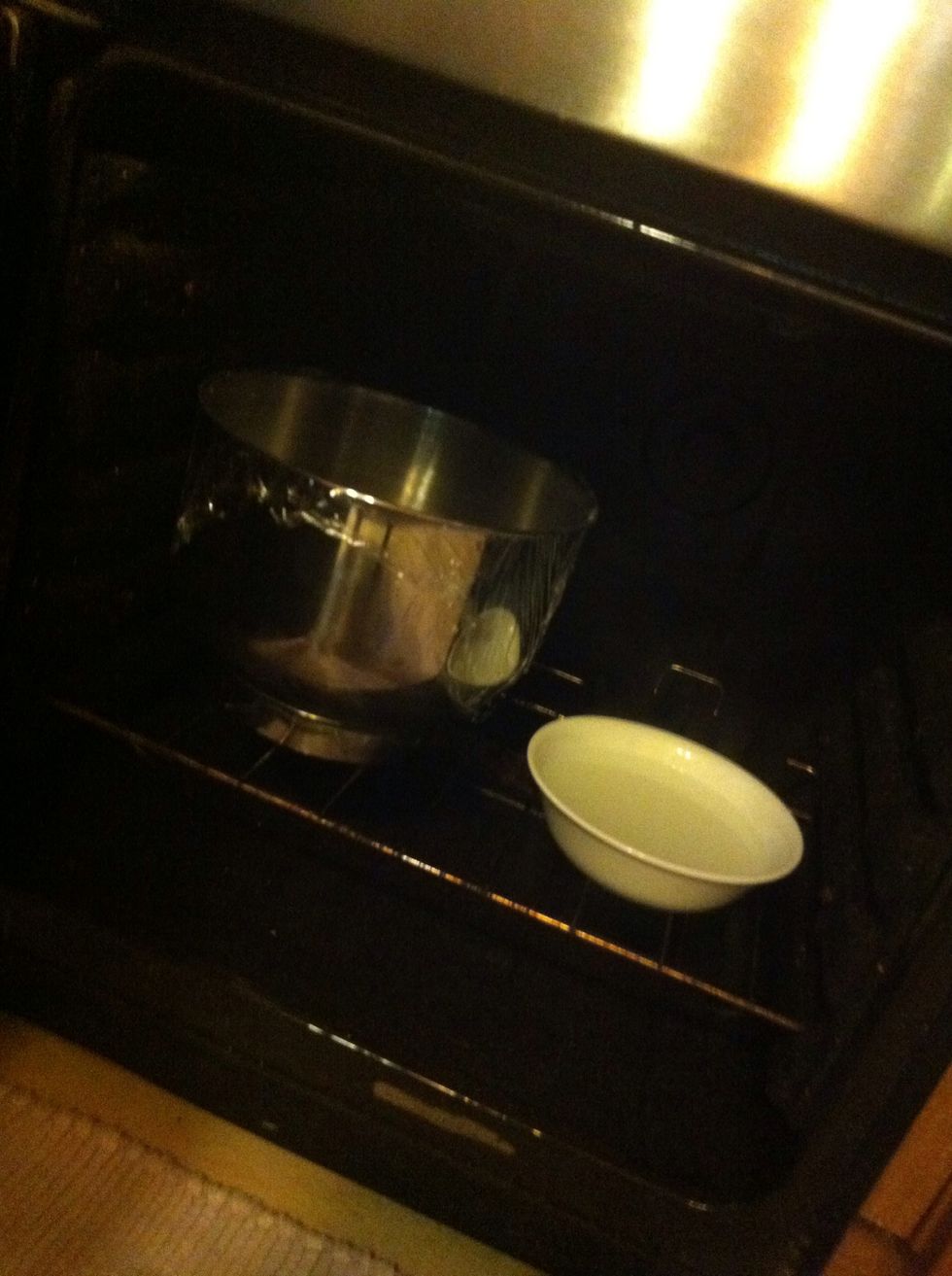 And then out it together with the dough so that it warms up the dough. Like a baby yeast sauna~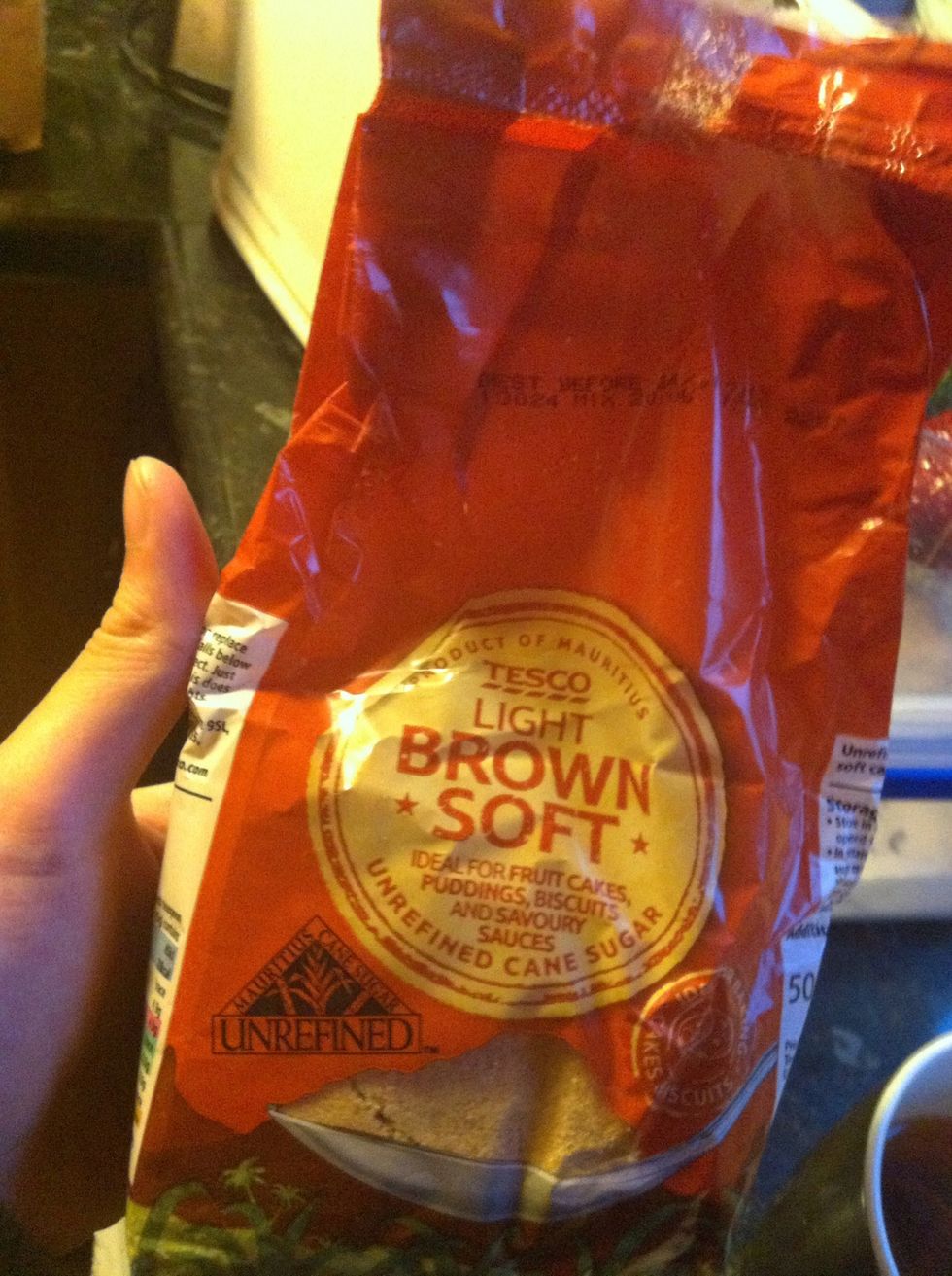 Might as well make a cuppa! This is the way I make mine because I know that you're DYING to know! 😉 Substitute sugar for brown sugar...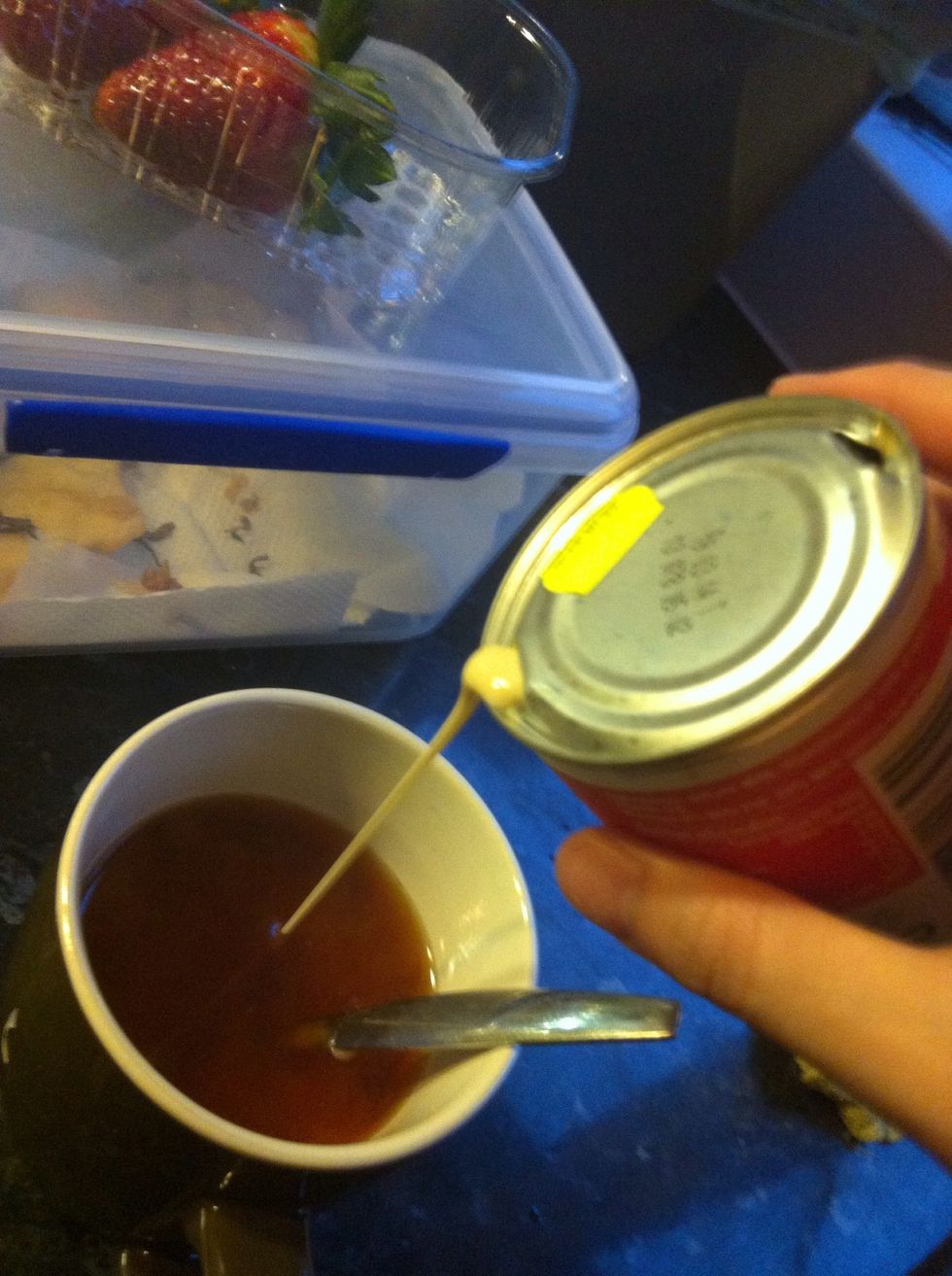 And use evaporated milk instead of milk~ this makes it taste lurvely~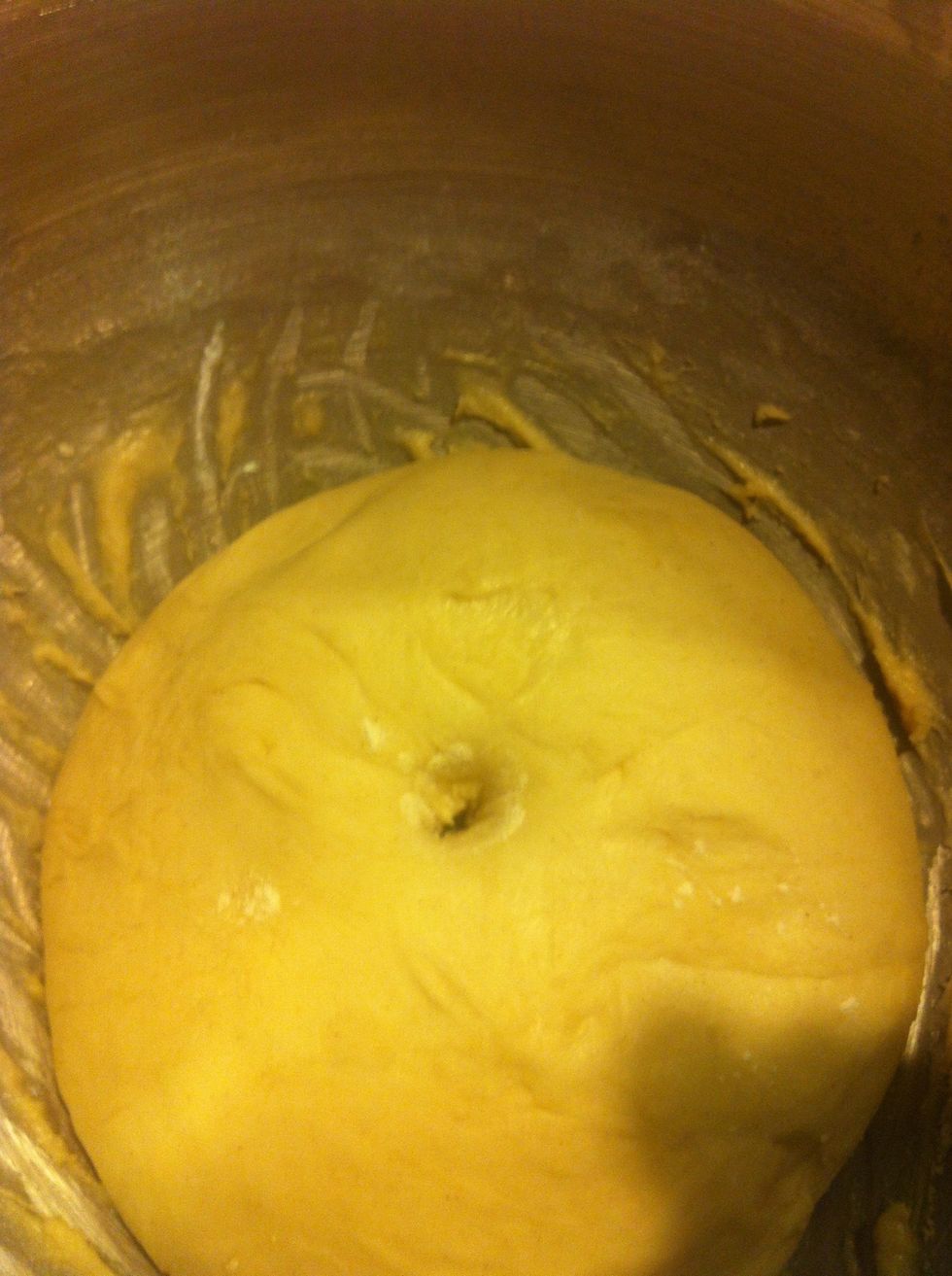 Back to work! Your dough should have been proofing for 1 hour but you know if it is fully proofed when you poke a finger into it and the hole stays.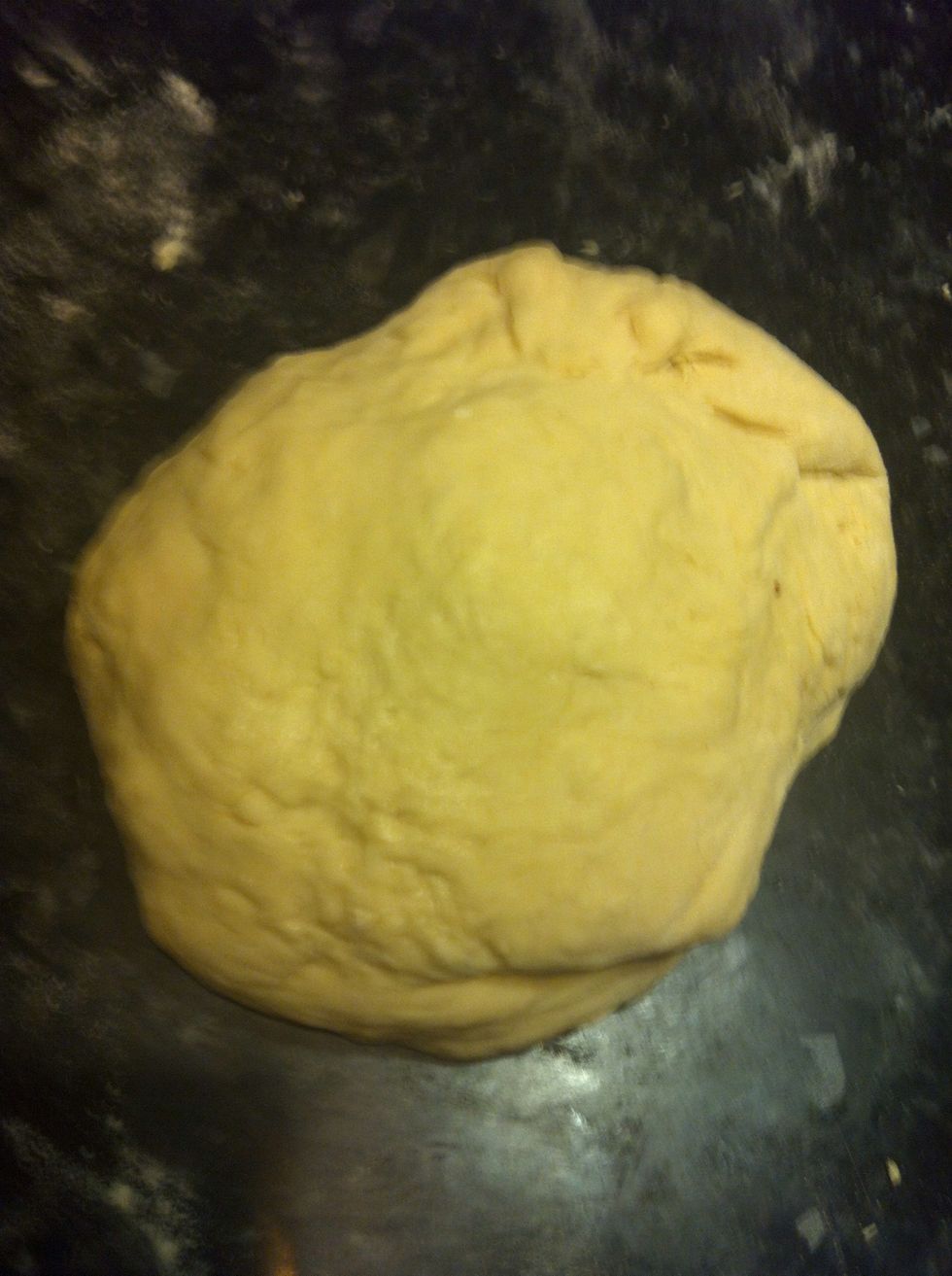 Take out of the bowl and punch out the dough to remove gas.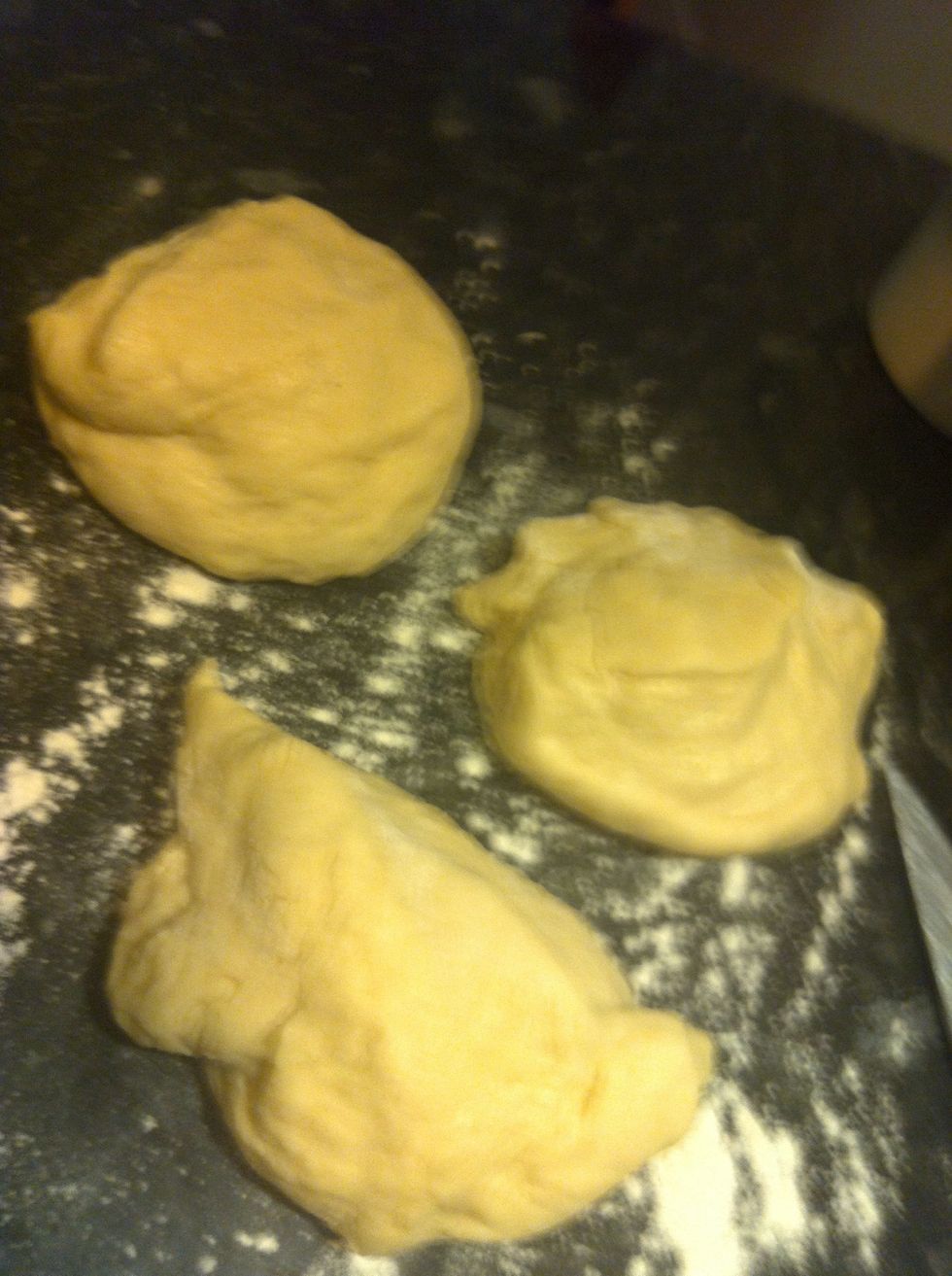 Split it into 3 equal-ish parts...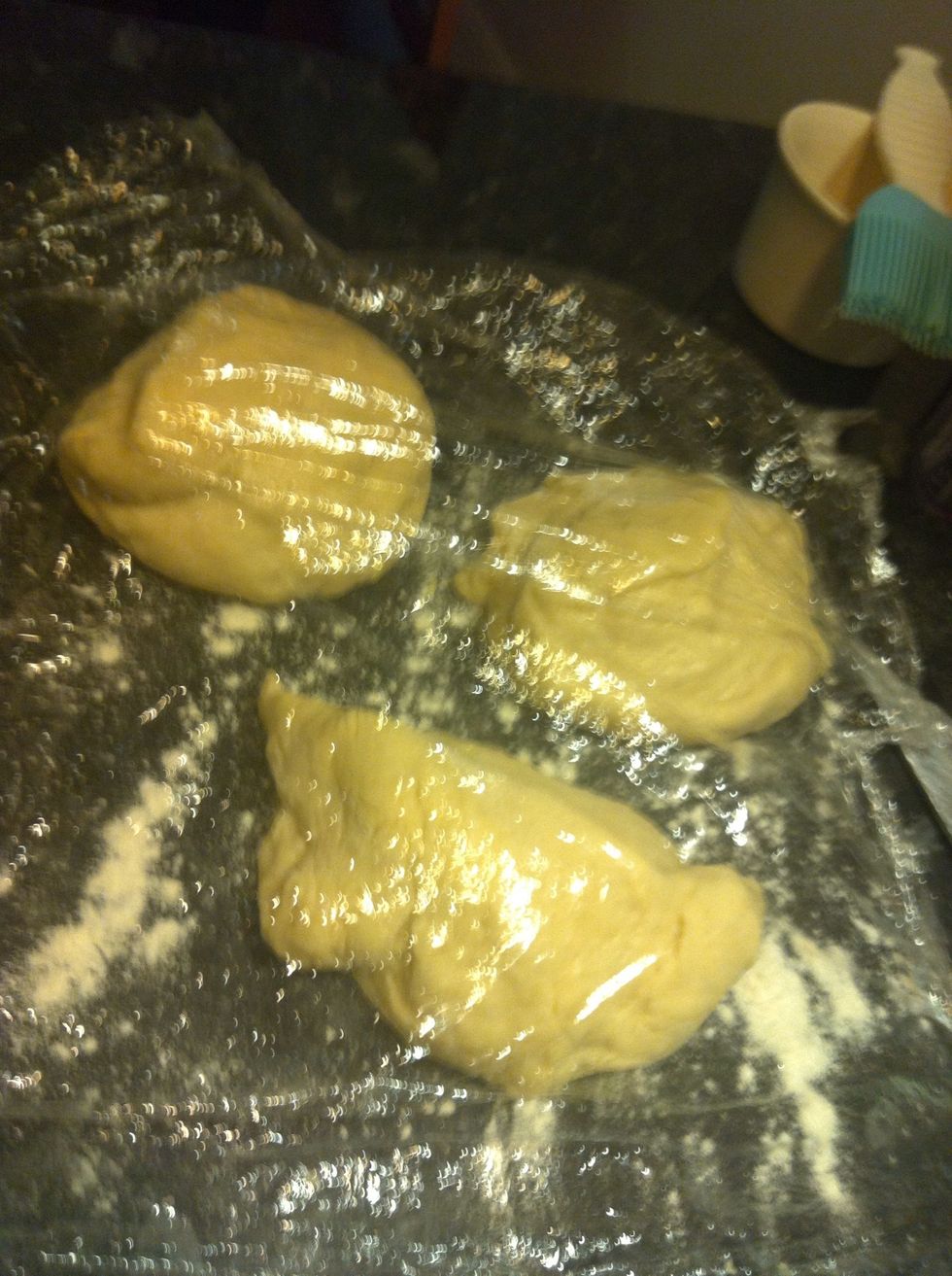 Cover and leave to rest for 15mins so it's easier to shape.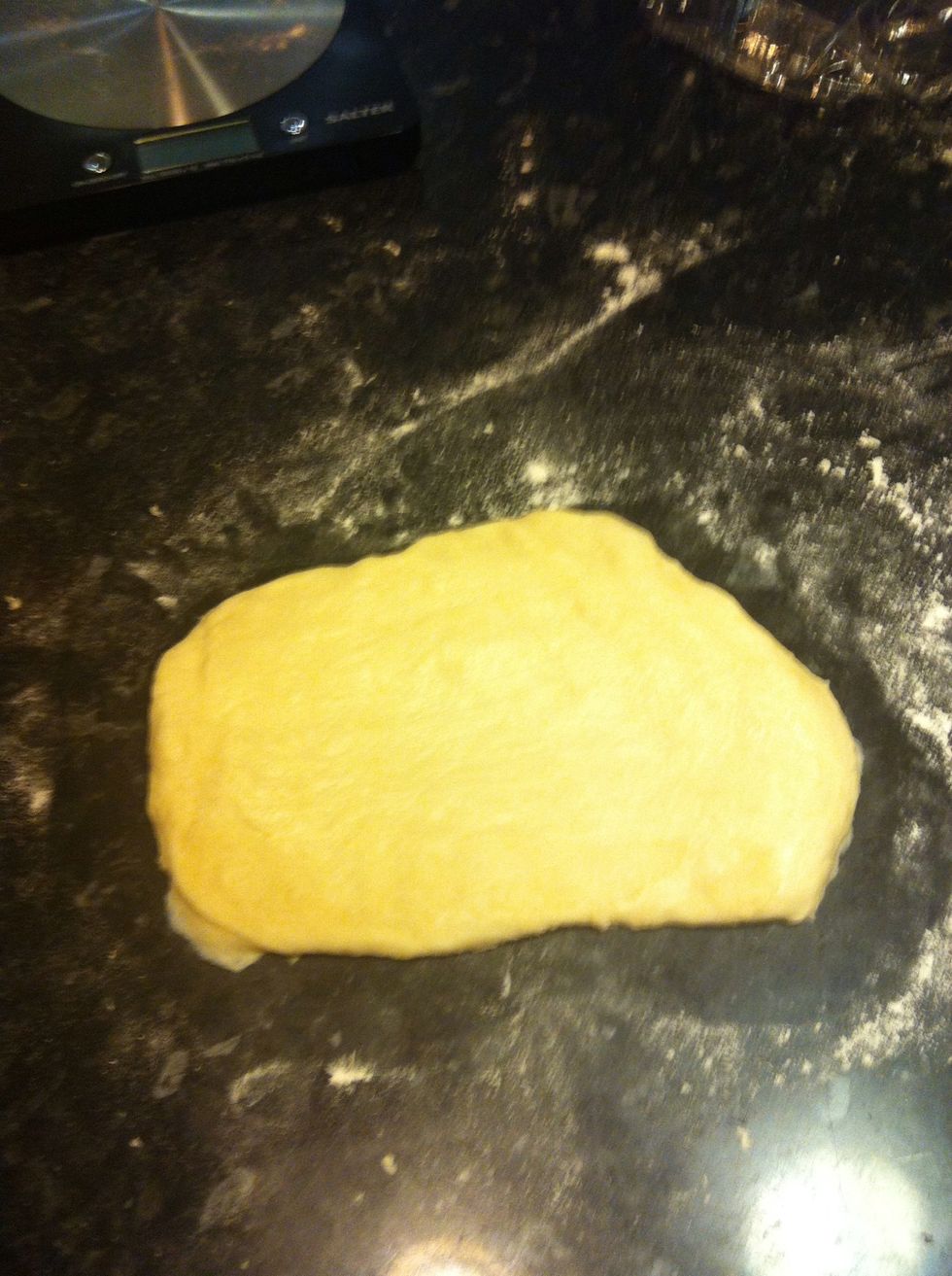 Punch out one piece of dough again
And then you roll it up into a log shape.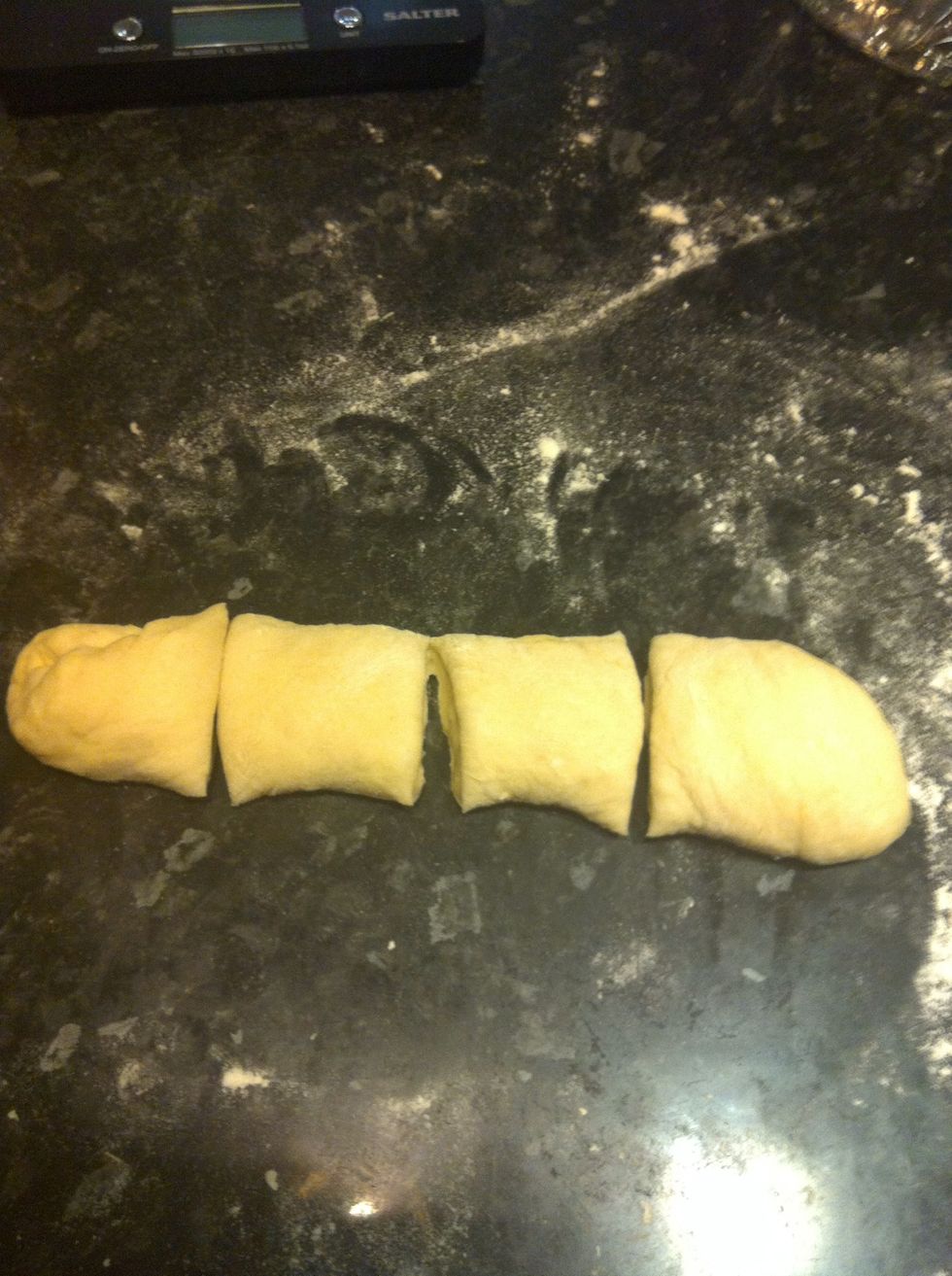 Split each log into 4 so you will get 12 buns in total... You can make them smaller or bigger if you want but adjust the cooking times accordingly.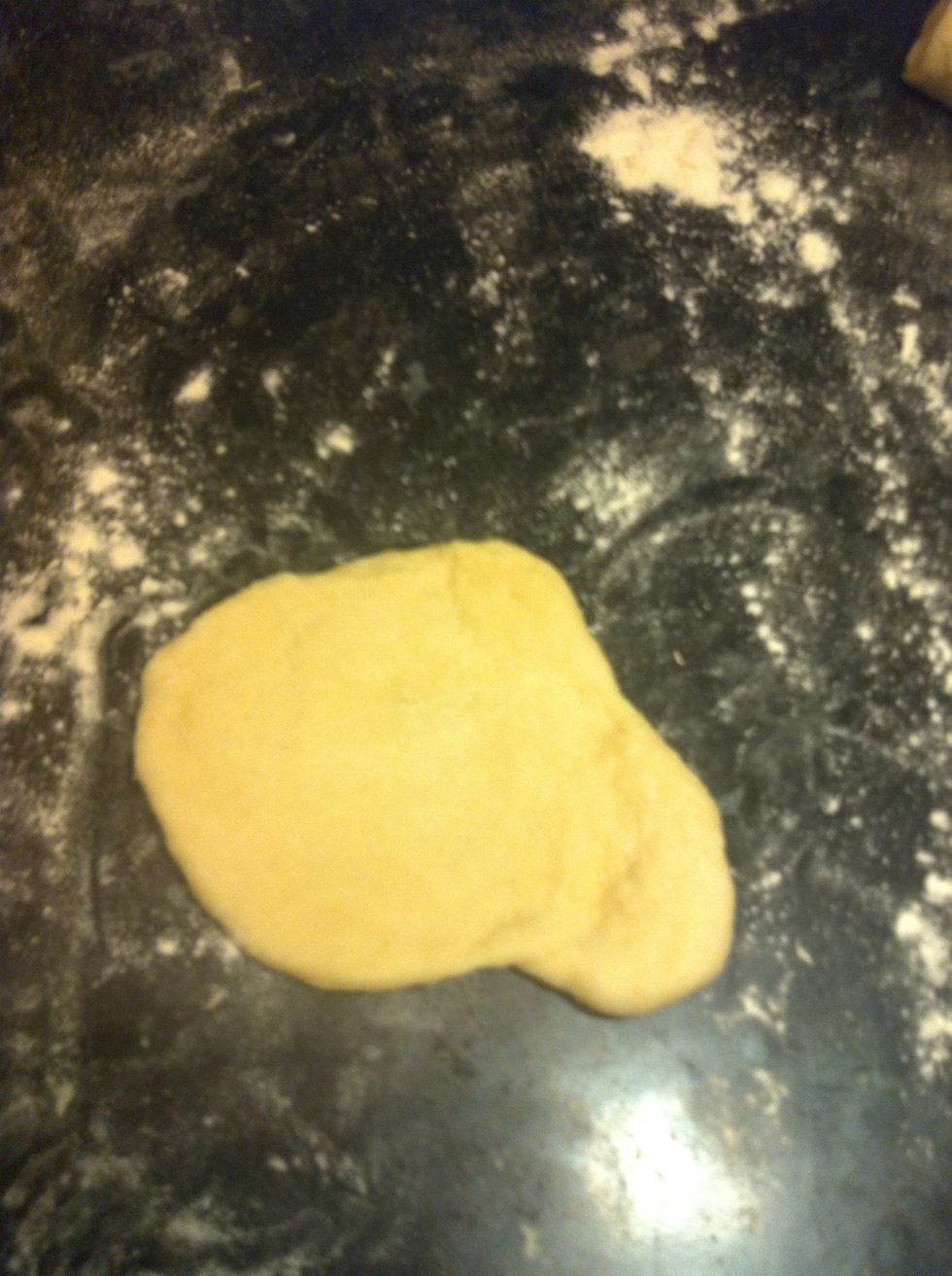 Flatten each piece out.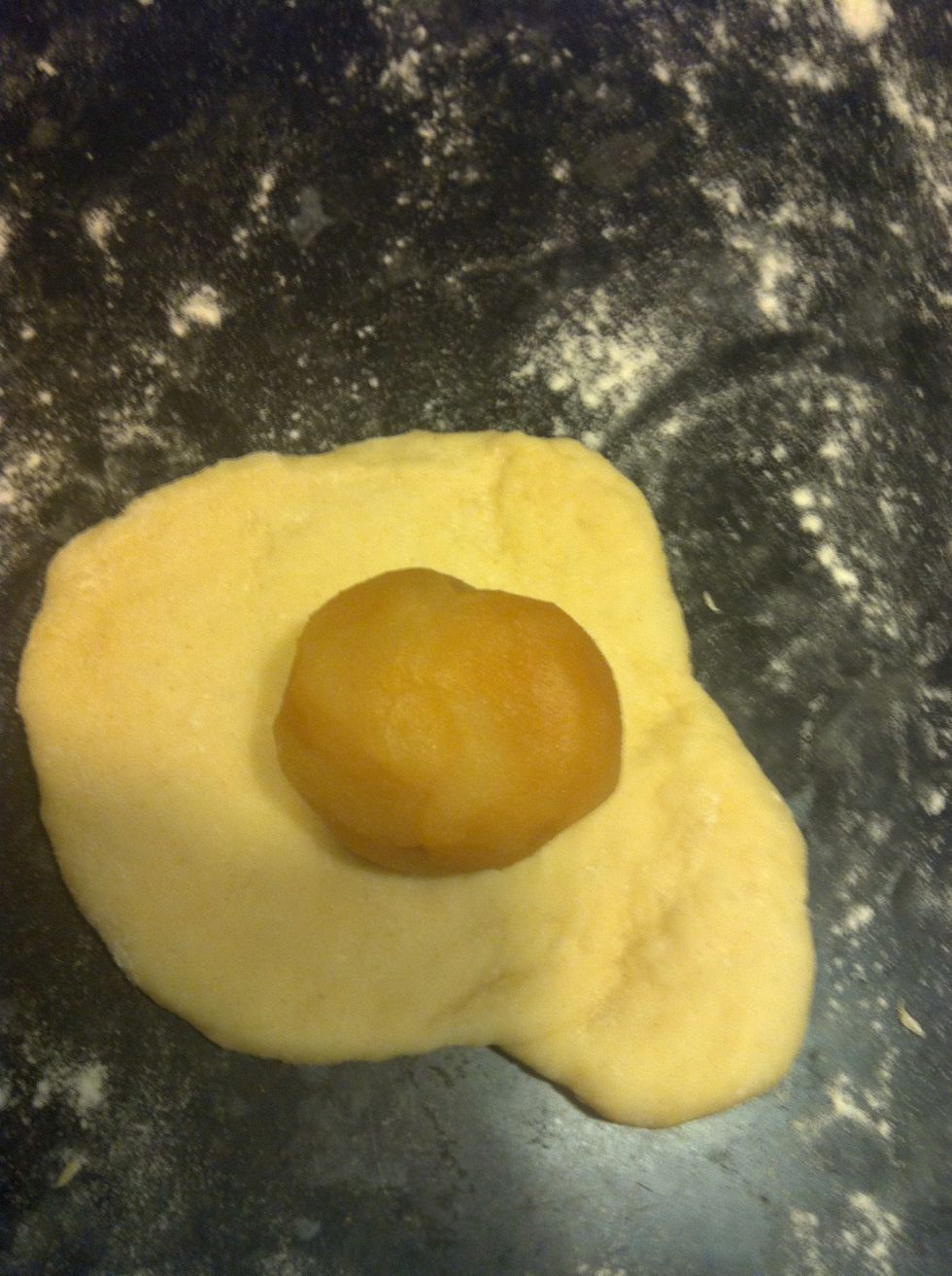 Put a blob of filling in... I suggest red bean paste or lotus paste. If you don't want filling then skip this step.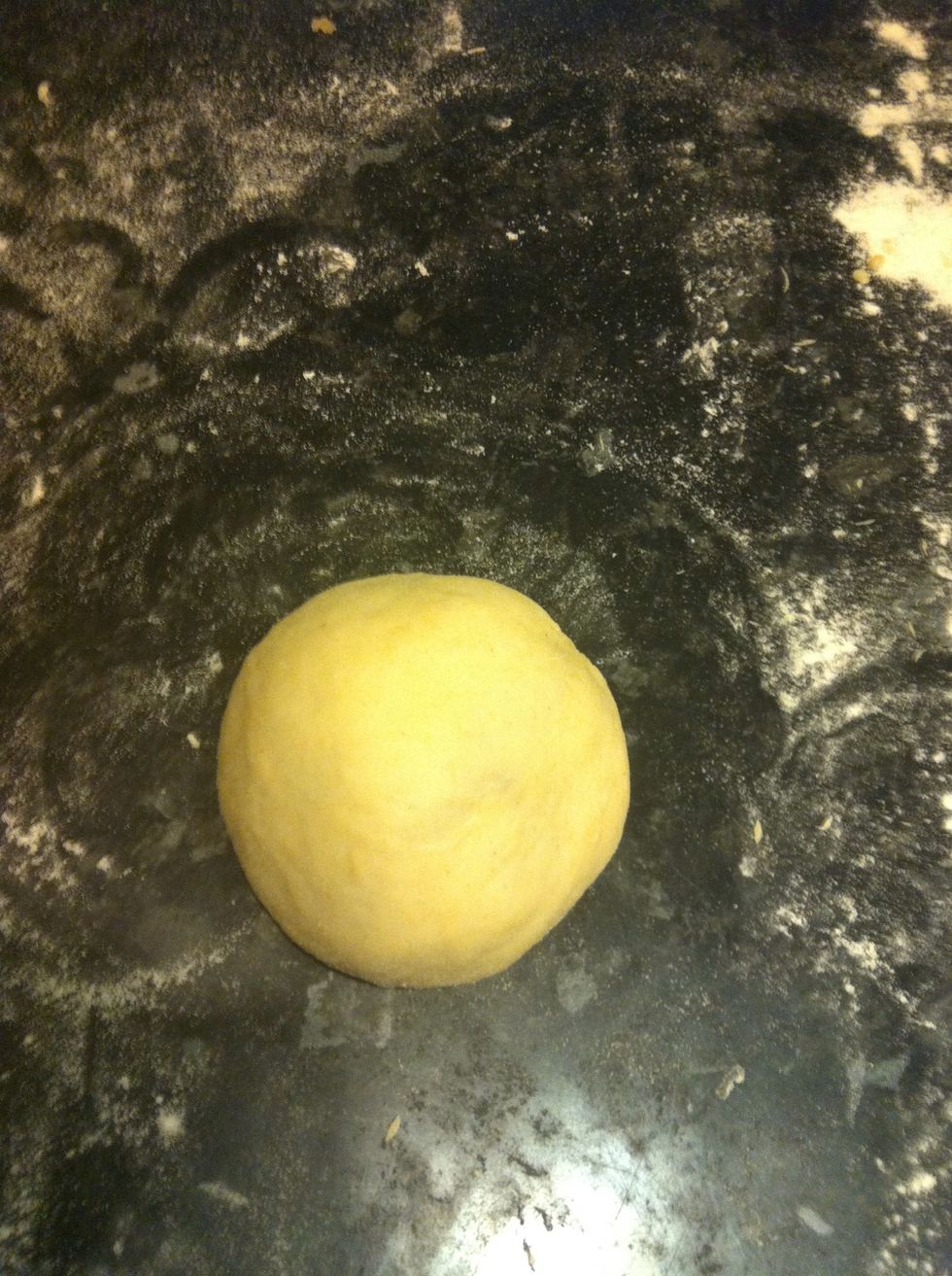 And shape each bun into bun shapes...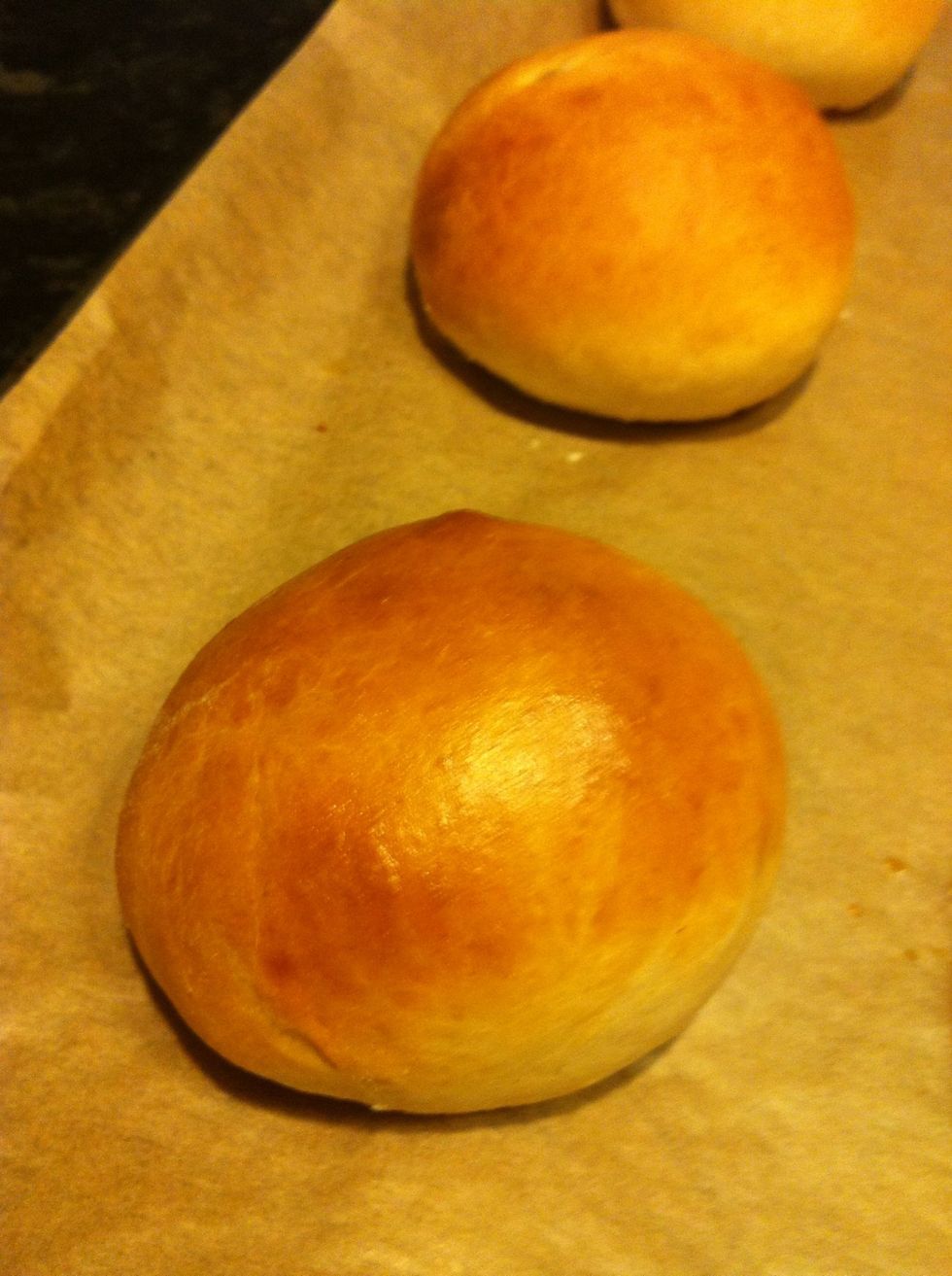 Cook at gas mark 4 for around 20 mins but turn halfway to minimise burning and to equalise cooking. And it's done!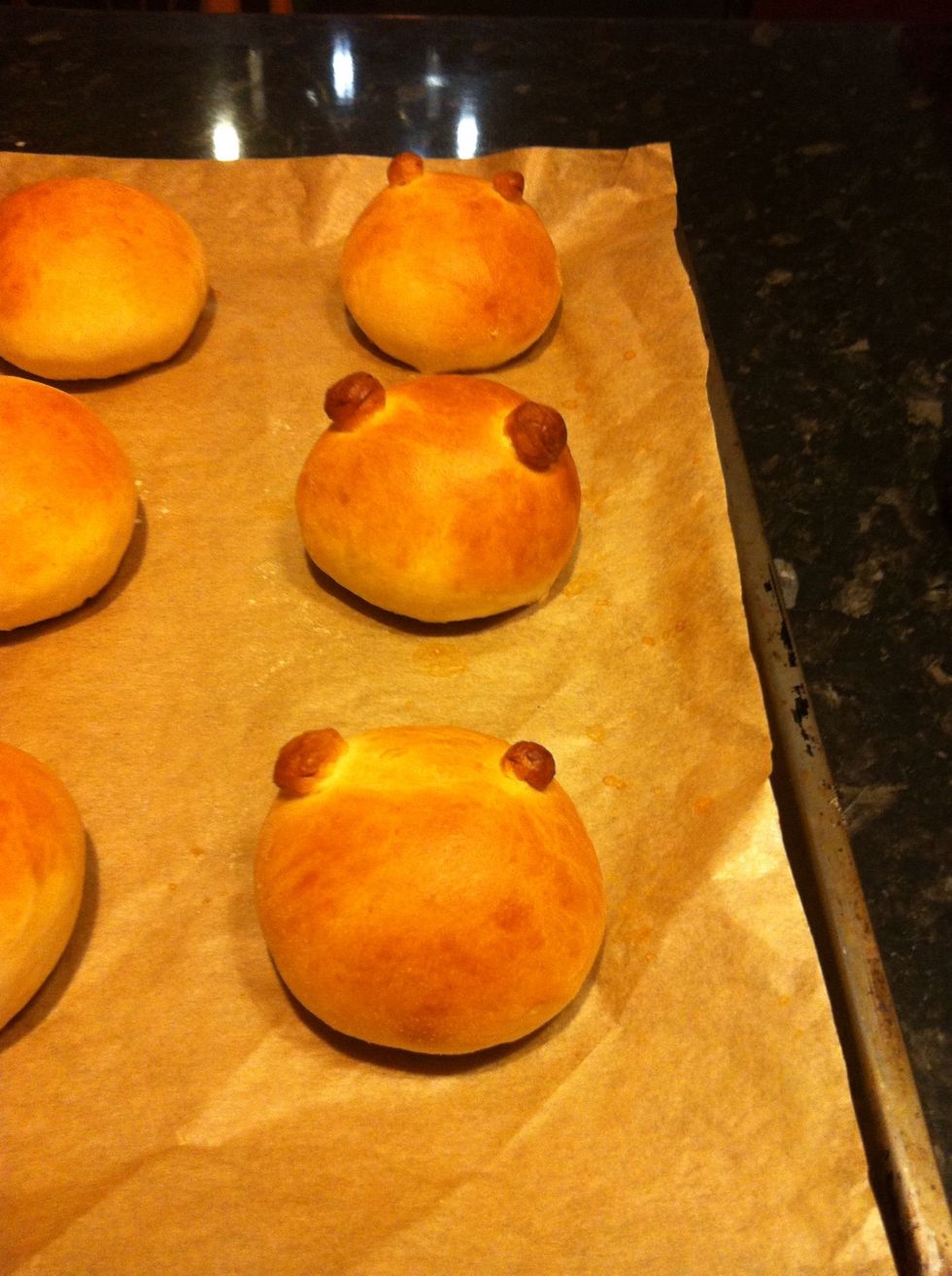 I made some into teddy bears!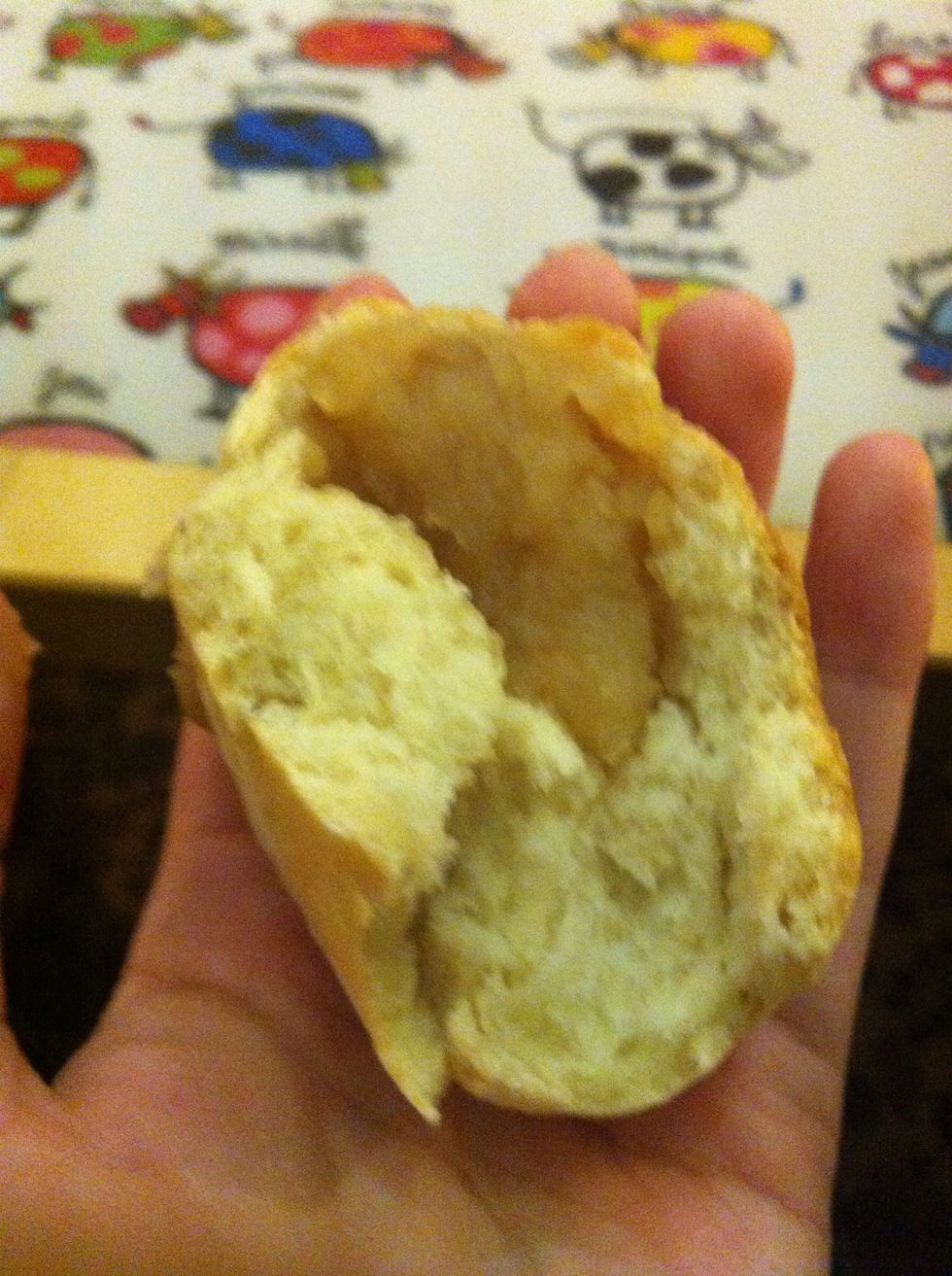 Look... The bread is so fluffy... Thanks for reading and enjoy <3 Hidi
143.0g Milk
35.0g Egg
25.0g Sugar
4.0g Instant yeast
5.0g Salt
250.0g Strong white bread flour
38.0g Butter
Hidz Ma
Baking and cooking are all I'm here for. Follow for more recipes. Credit goes to the creators of the recipes just spread the word.\nFeedback much appreciated <3