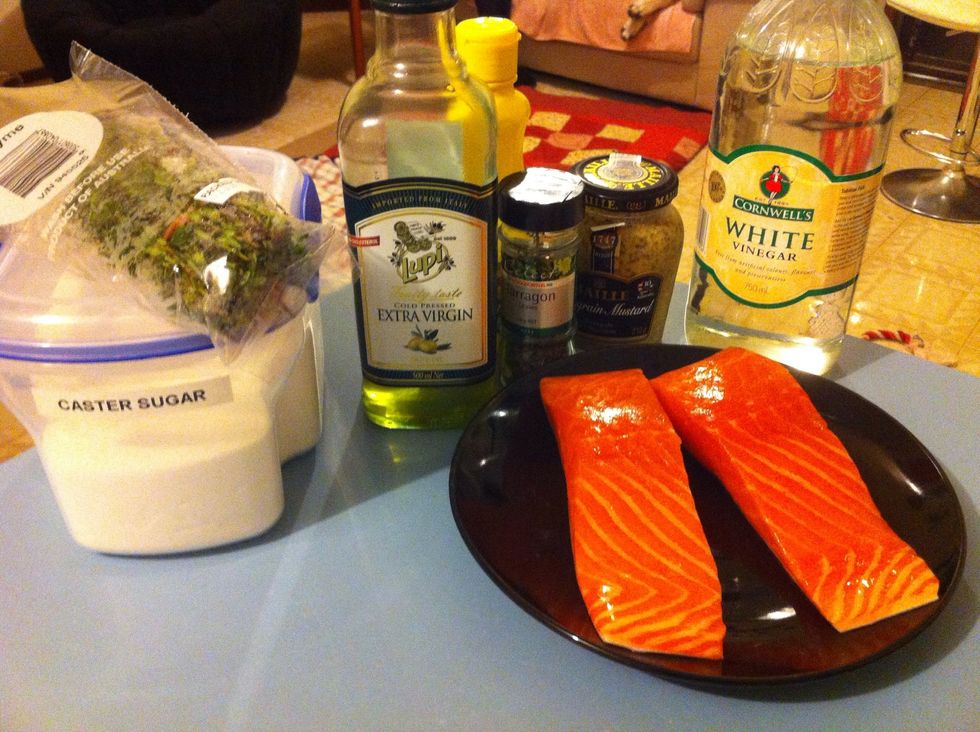 Gather your ingredients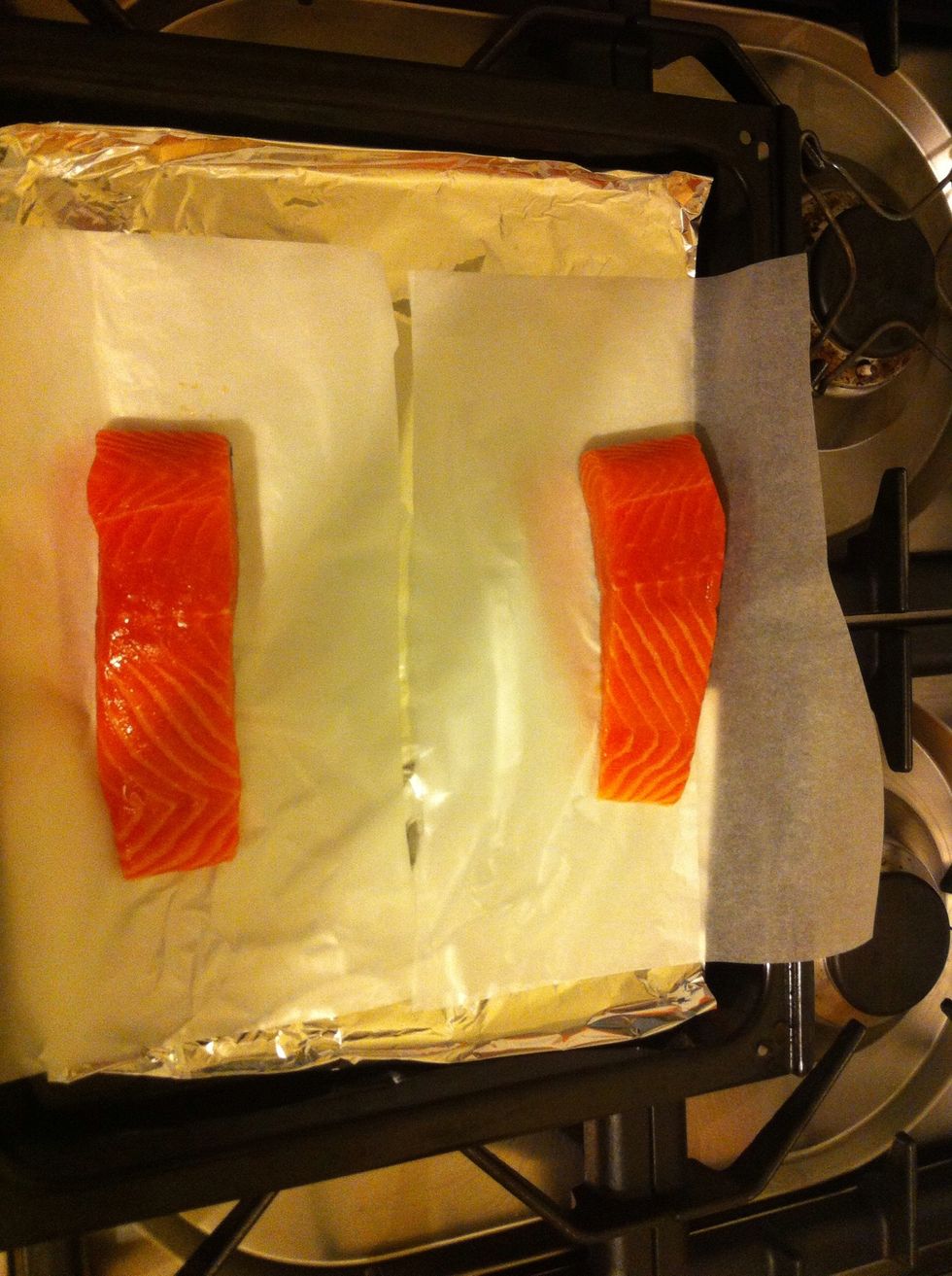 Place the salmon on two pieces of baking paper. Leave enough baking paper on the sides to allow you to wrap it up like a parcel.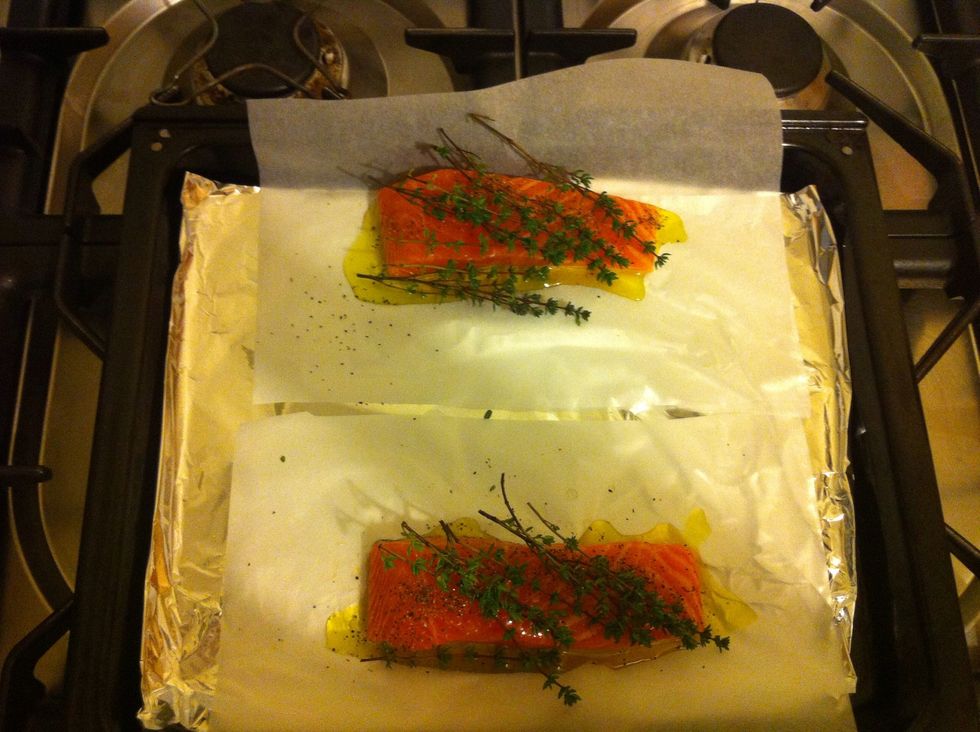 Drizzle oil and lemon on top of the salmon. Add the thyme. Sprinkle some pepper and salt over the top.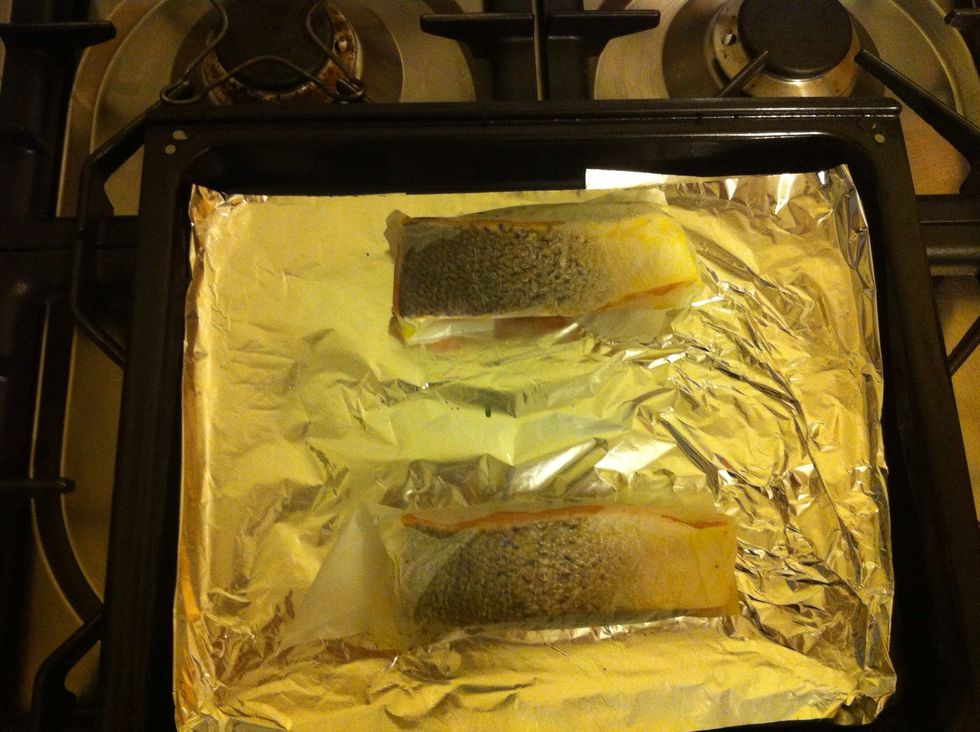 Wrap the salmon up like little parcels and bake in the oven at 180•c for aprox 15 minutes or until cooked to how you like it.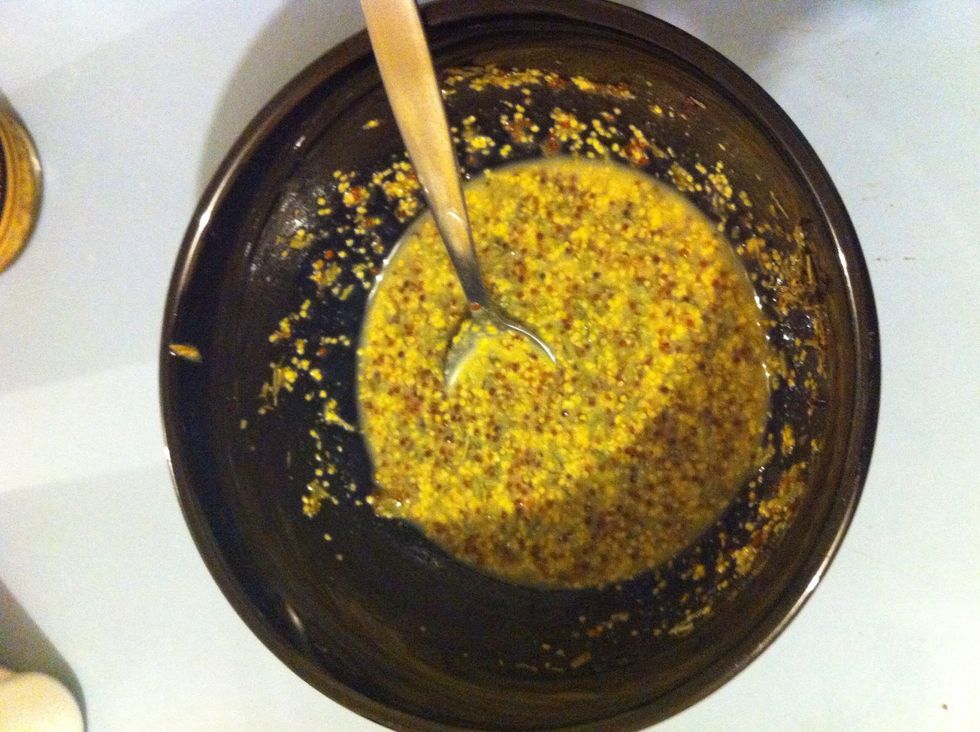 Meanwhile, mix together tarragon, vinegar, sugar and mustard. Set aside.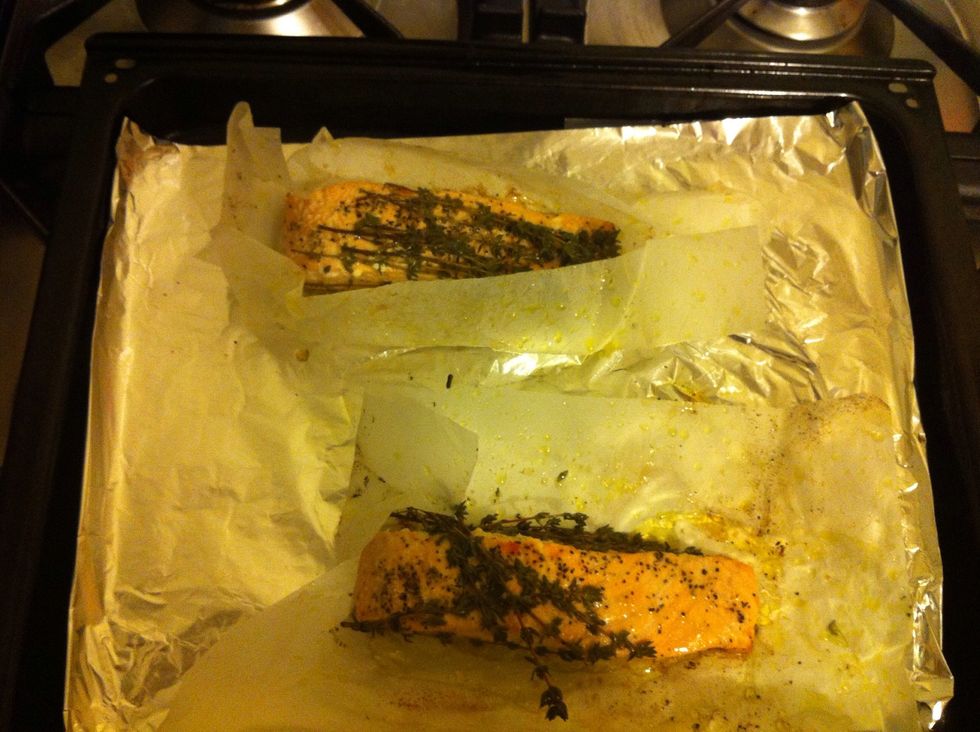 Once your salmon is cooked, open up the parcel and remove some of the thyme- keep some for plating up.
I put my salmon on some asparagus. Drizzle the sauce over the top with some of the thyme. Delicious!
Olive oil
1.0 Lemon
2.0 Salmon fillets
6.0 Sprigs of thyme
2.0tsp Dijon mustard
1.0Tbsp White vinegar
3.0tsp Tarragon
1/2tsp Caster sugar
Melbourne, Victoria, Australia