Make Yummy Baked Apples Parfait in 3 Minutes
27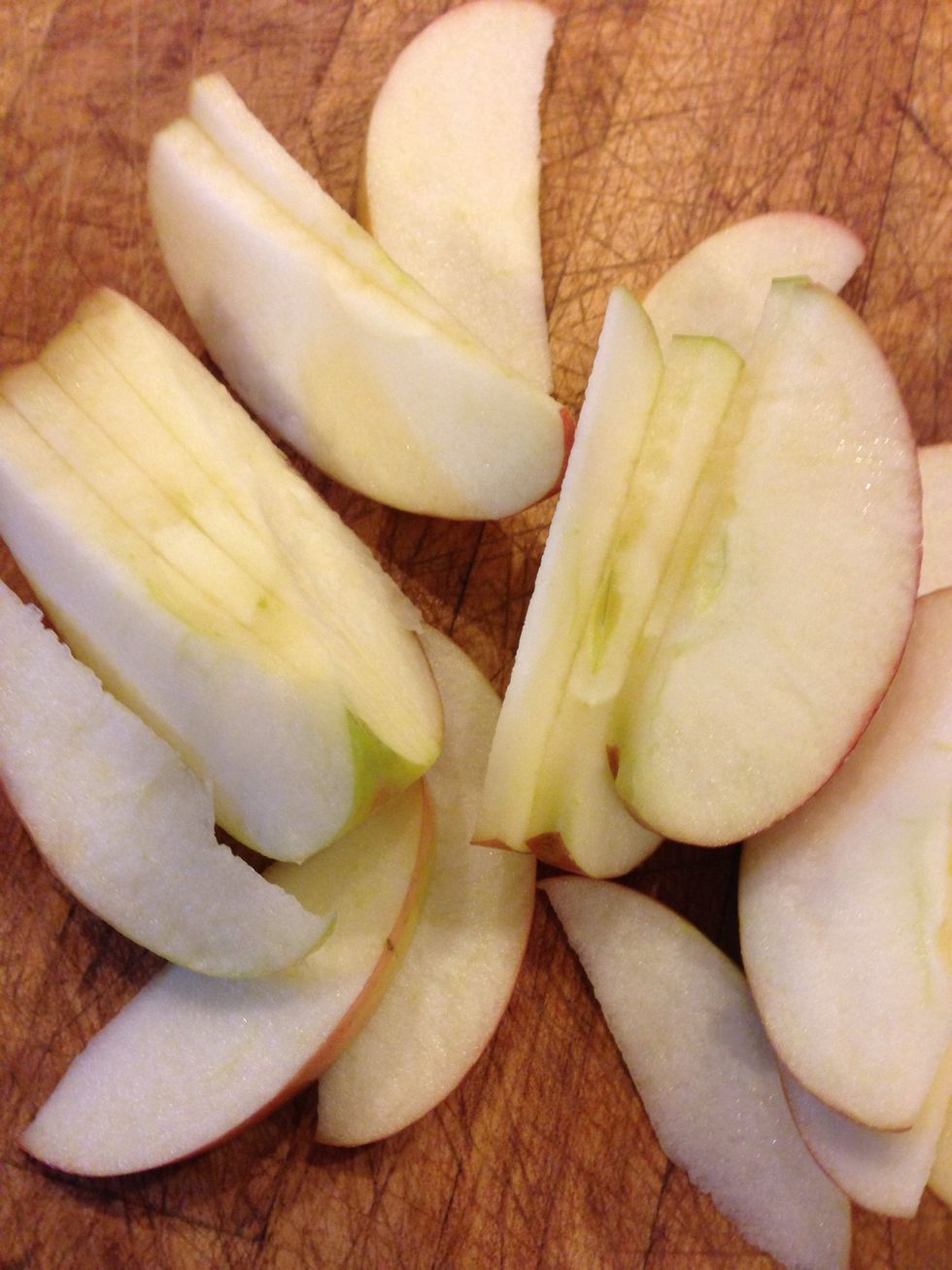 Slice up your apple, peeled or not, I leave the peels on, more nutrients!:)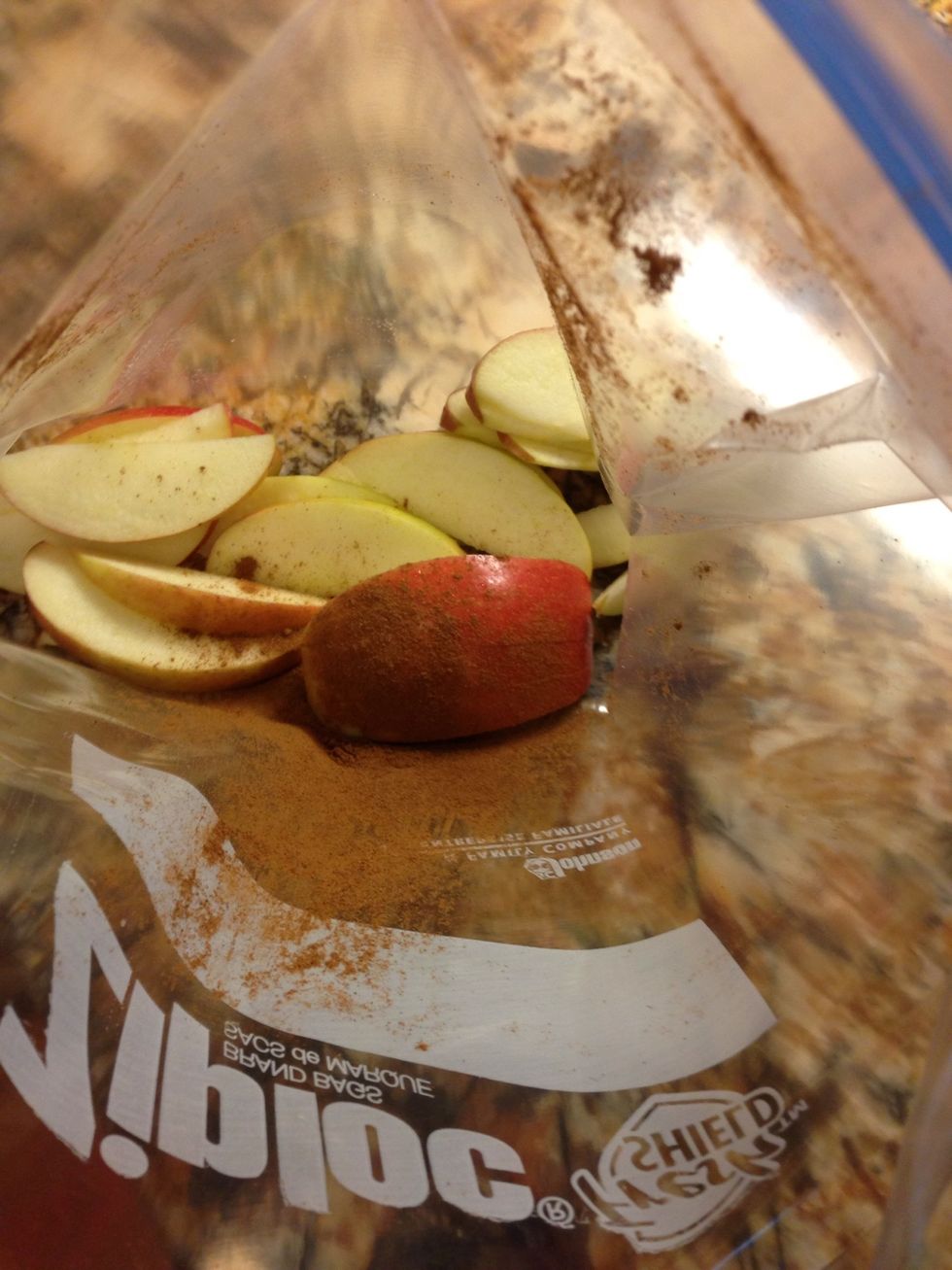 Throw your apples in a freezer ziplock baggy. Shake in some cinnamon! I like a lot :)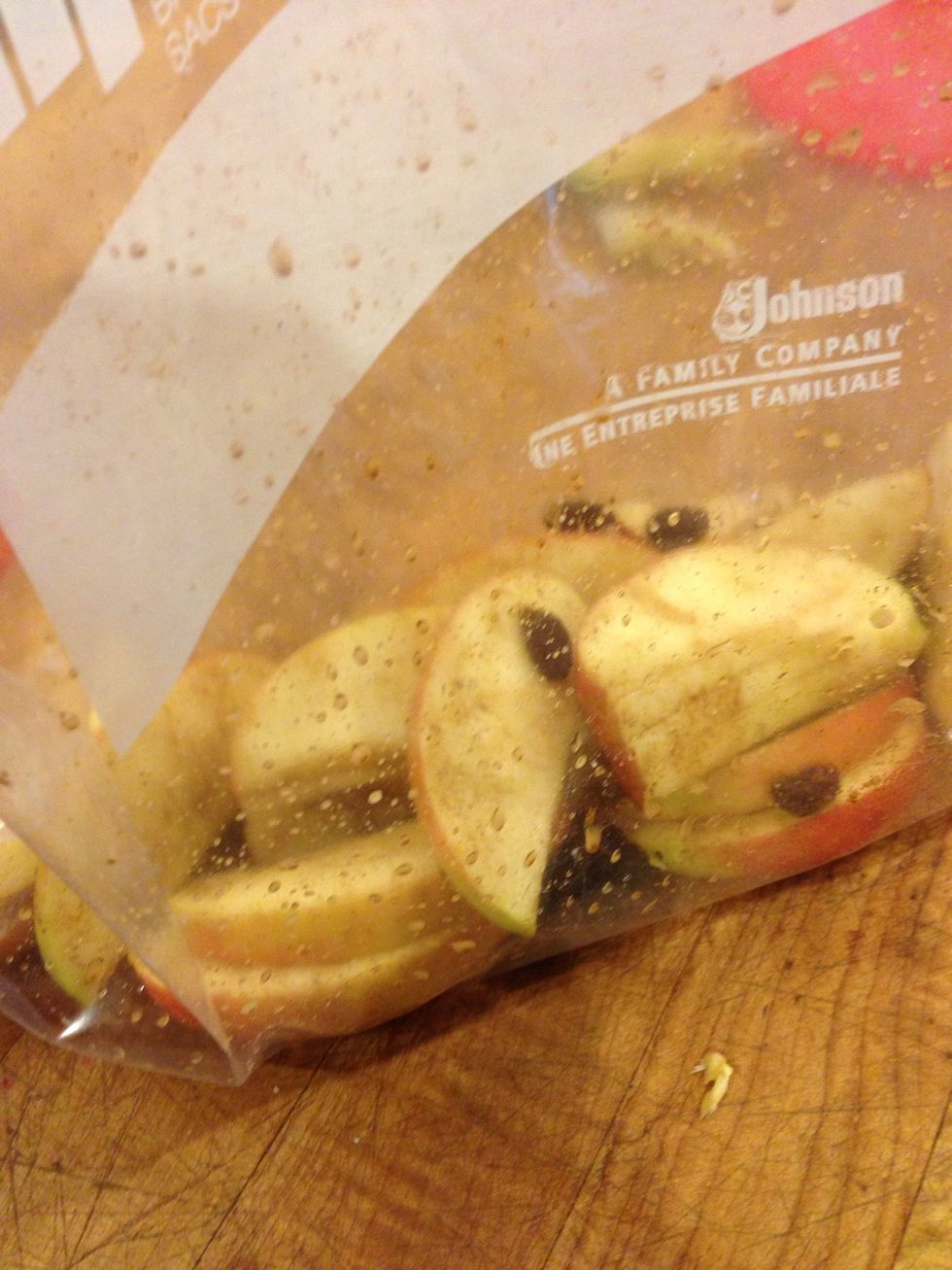 Mix in the vanilla, cornstarch, water, and raisins. Shake it all together, and really mix it! Microwave for 2 minutes. Don't worry if the bag pops at about 1:45 that is supposed to happen!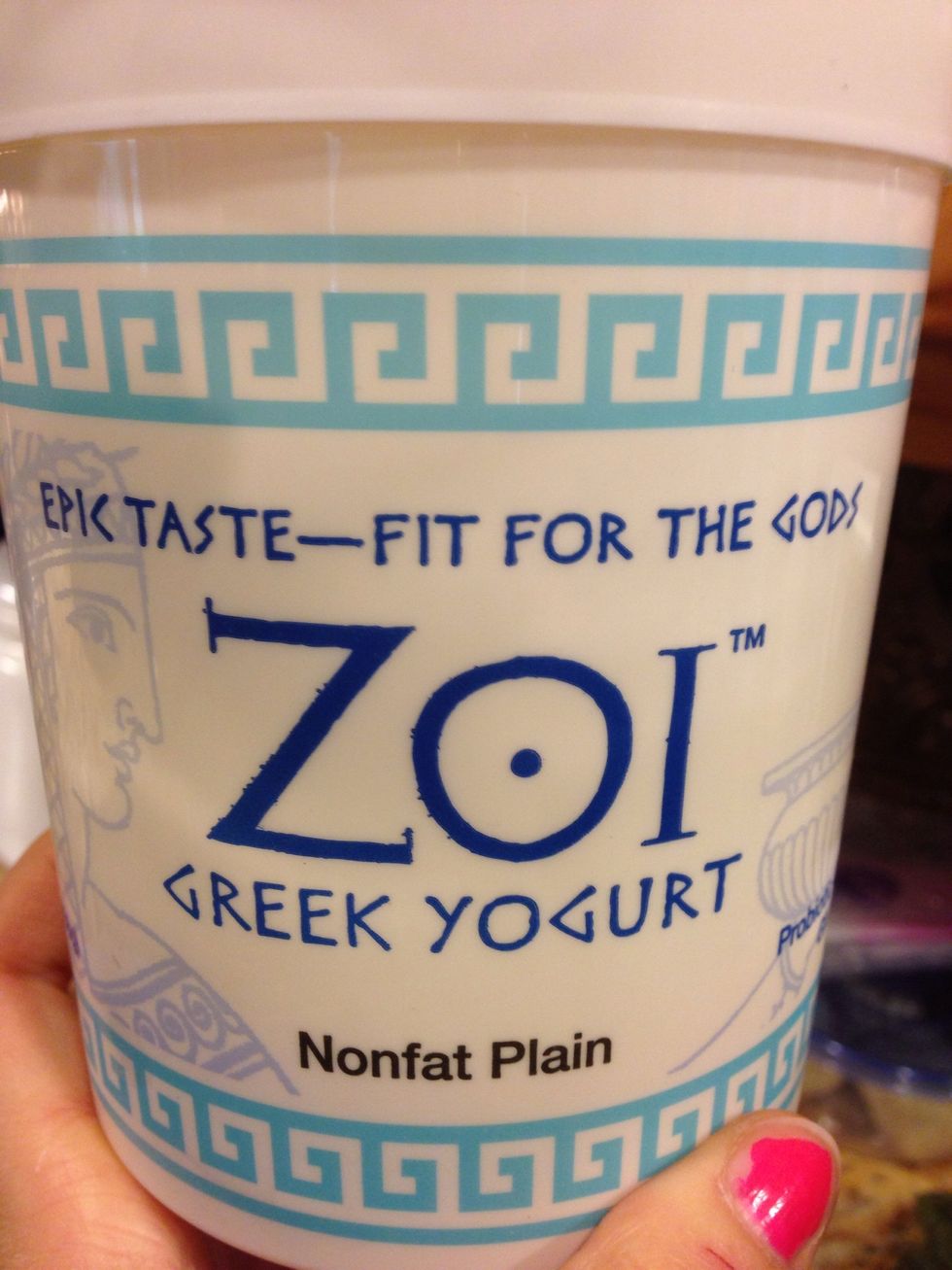 Puts some yogurt in a bowl! I use plain Greek yogurt, creamy and yummy!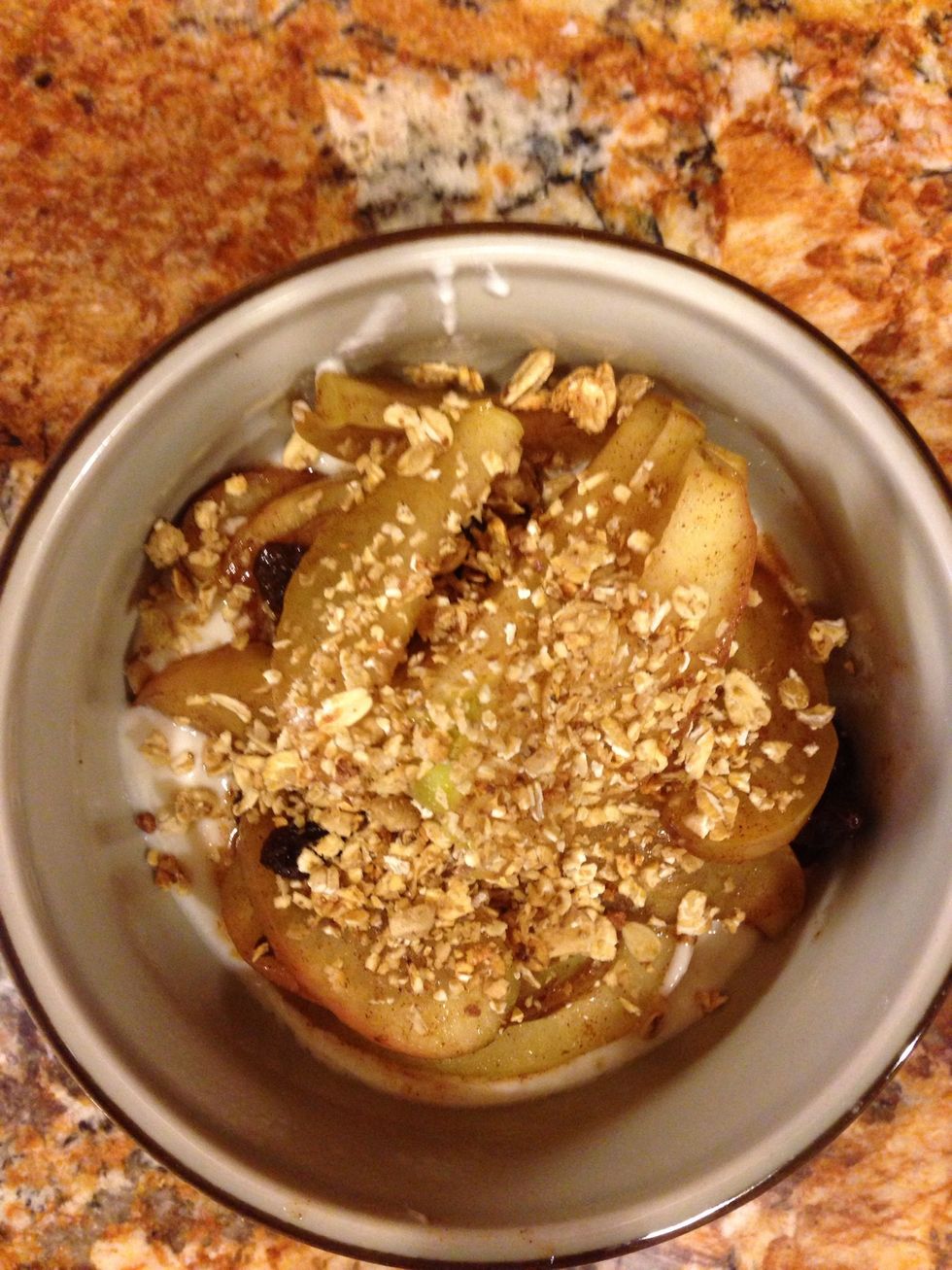 Sprinkle the granola on top, and ta da! You have a delicious healthy breakfast in under 3 minutes!
1.0 Apple (sliced)
1/3c Yogurt
1.0Tbsp Raisins
1.0Tbsp Granola
1/4tsp Cinnamon
1/4tsp Cornstarch
1/8tsp Vanilla extract
1.0Tbsp Water
Rikki Kazmierowicz
My name is Rikki. I love to bake. I'm a little sister, and sweet maker. Follow me! ❤️\n