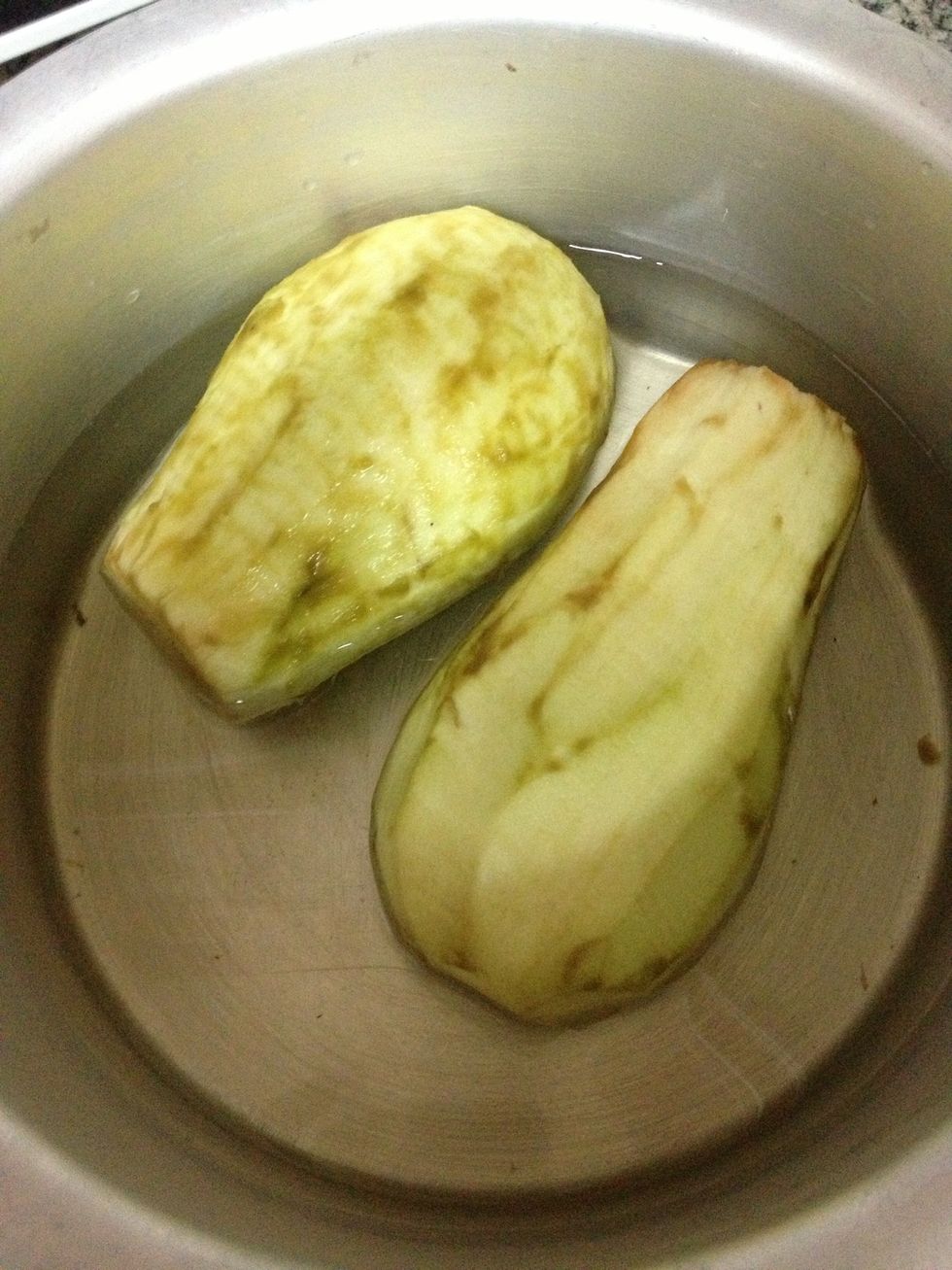 Peel the eggplants, and yes dont forget to put them into water, as they turned black easily.
Cut into very small pieces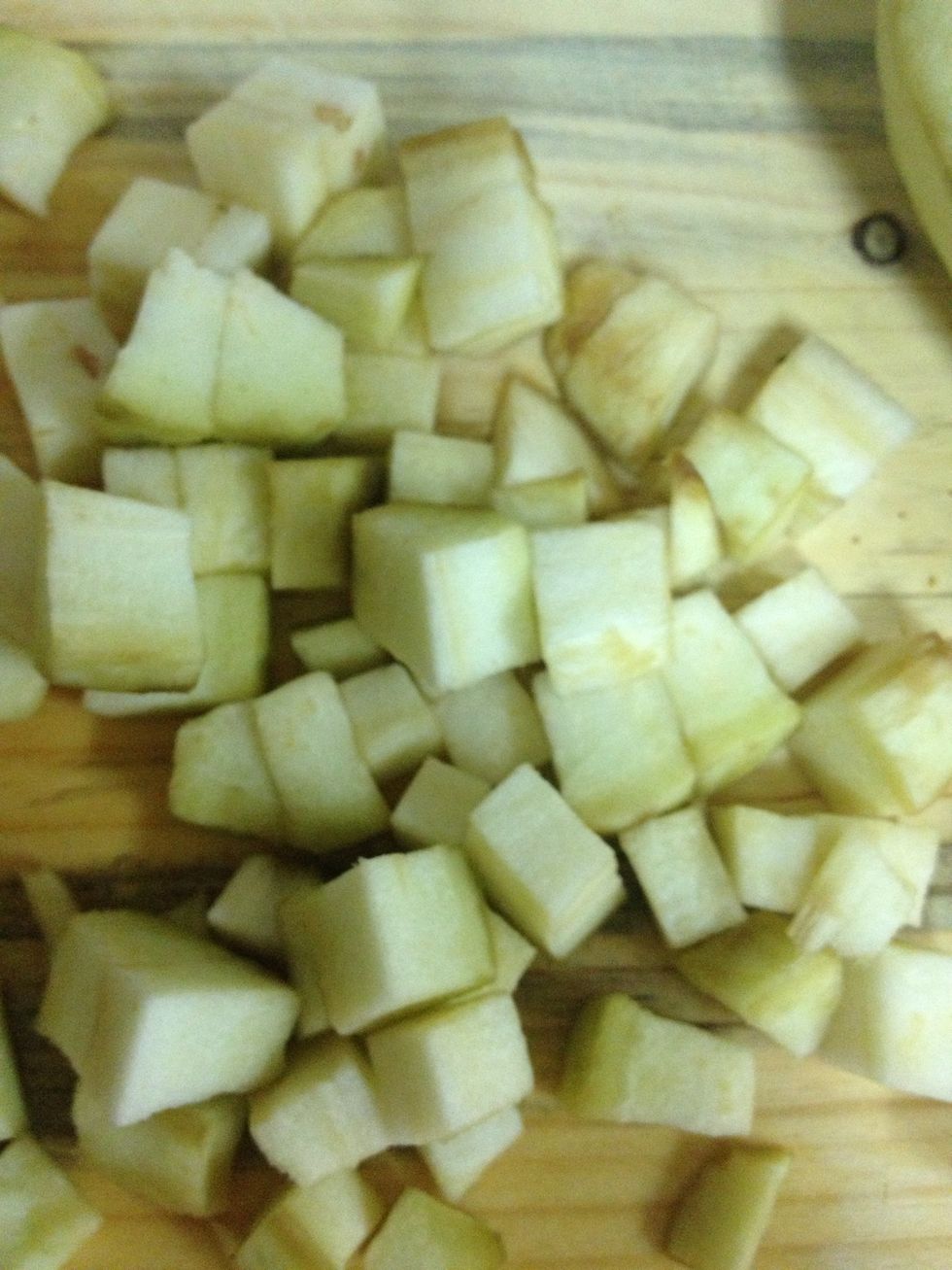 Close look
After cutting both the eggplants, put them back in same water.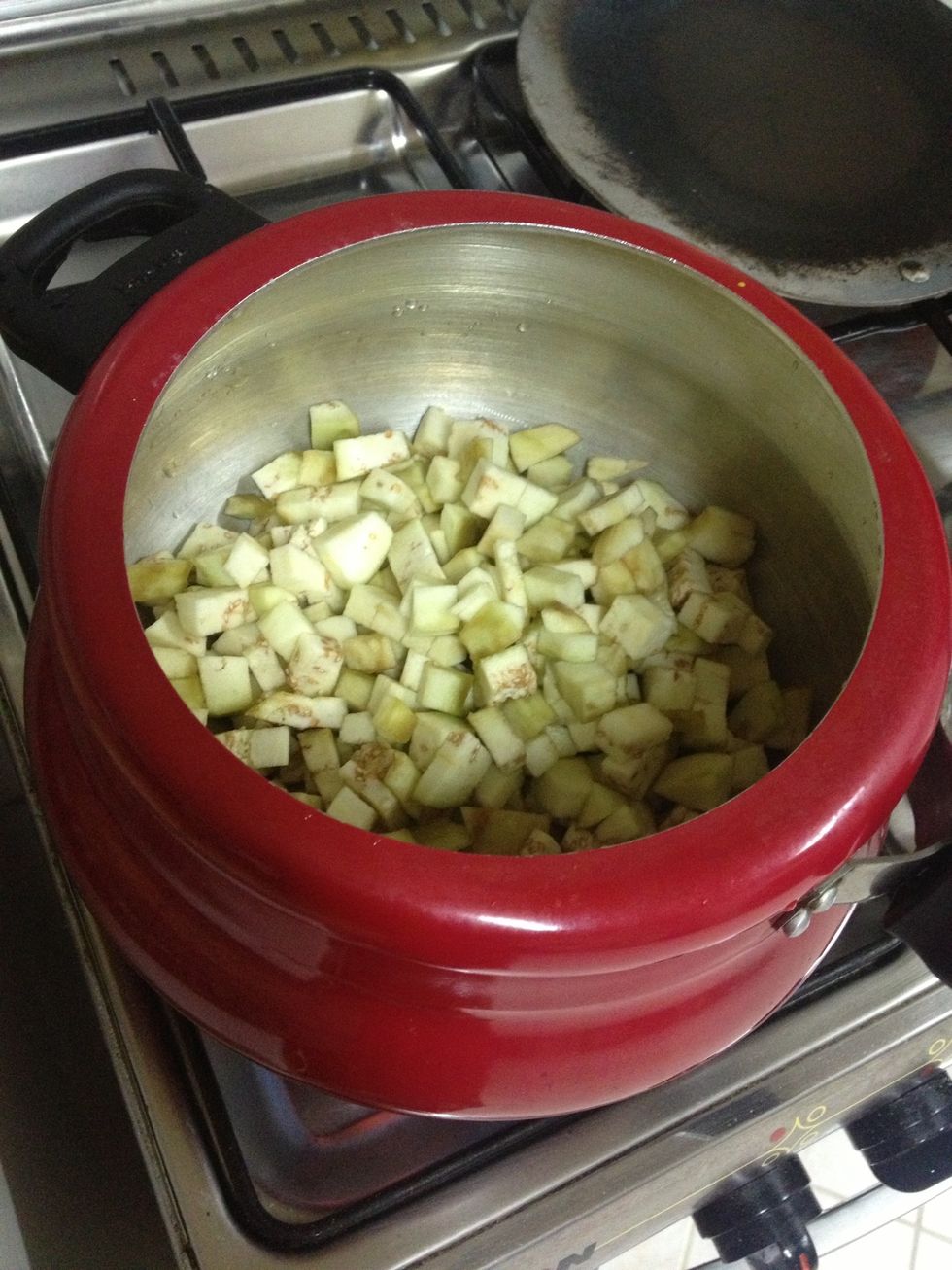 Take pressure cooker and add all the eggplant into it with 1/4 cup of water.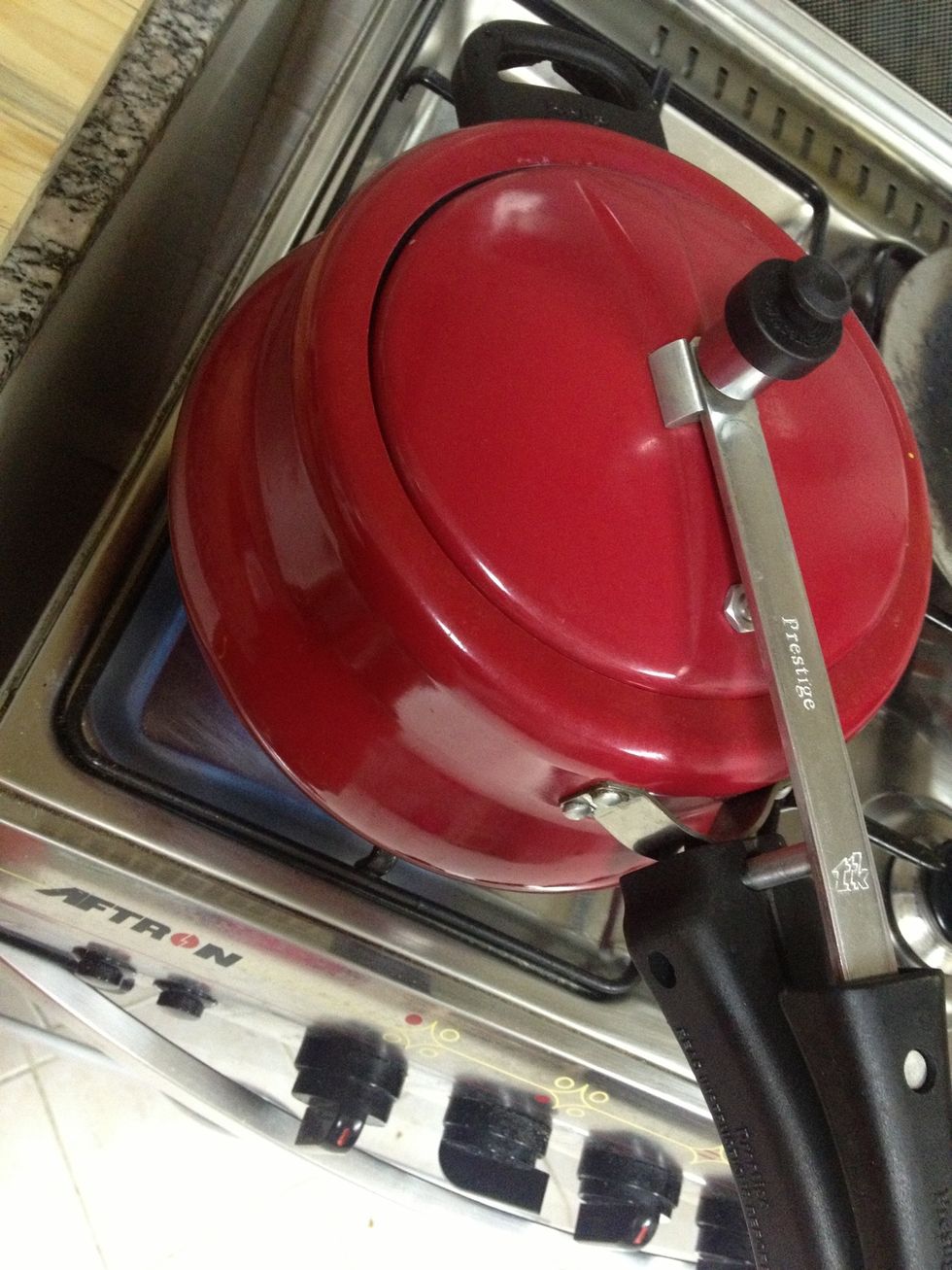 Put the lid on and cook it for 2 whistles
Now as the eggplant cooks we will make the other part.
Put the fry pan on gas. Add some cooking oil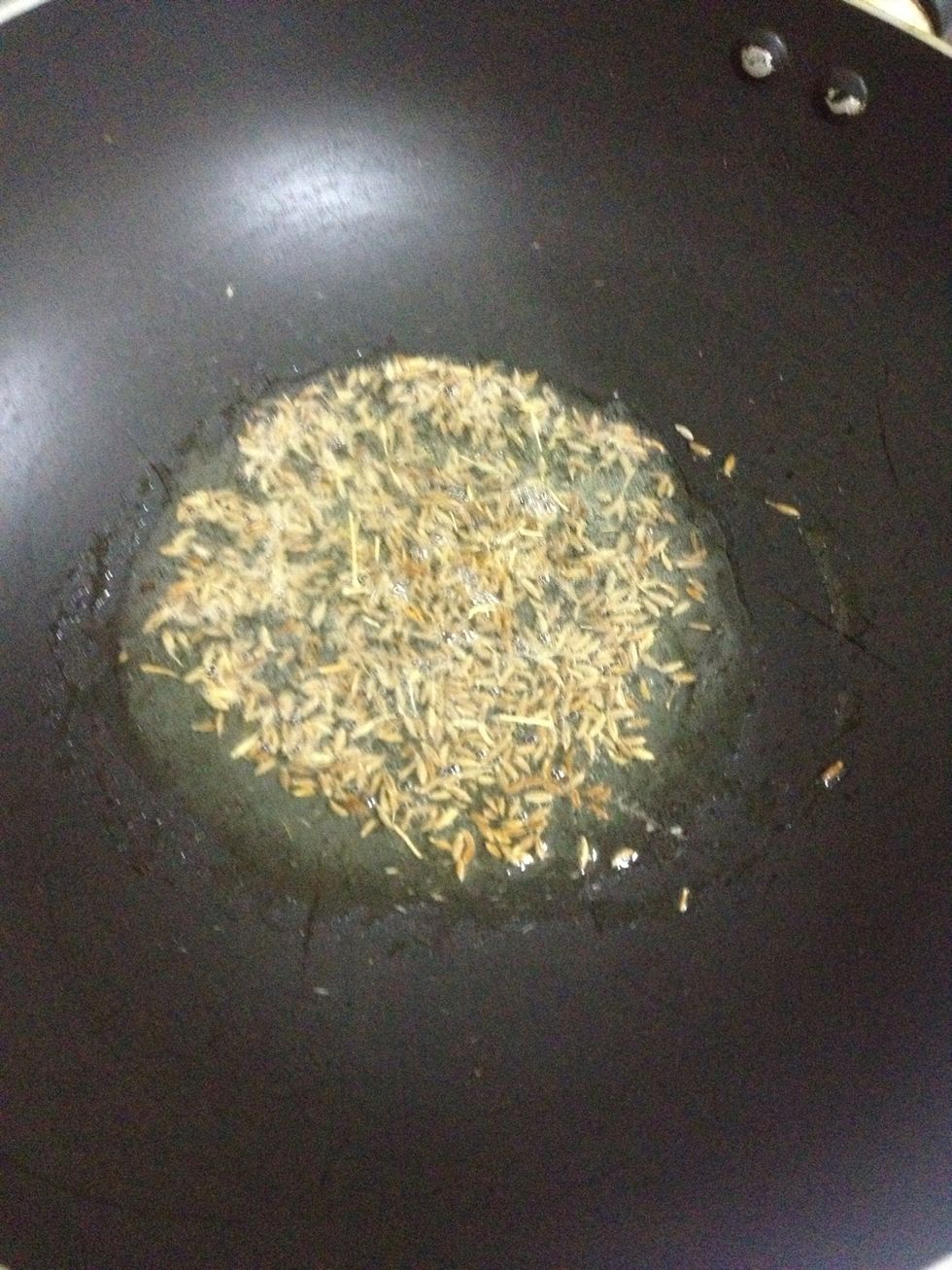 Add cumin seeds cook for not more than one minute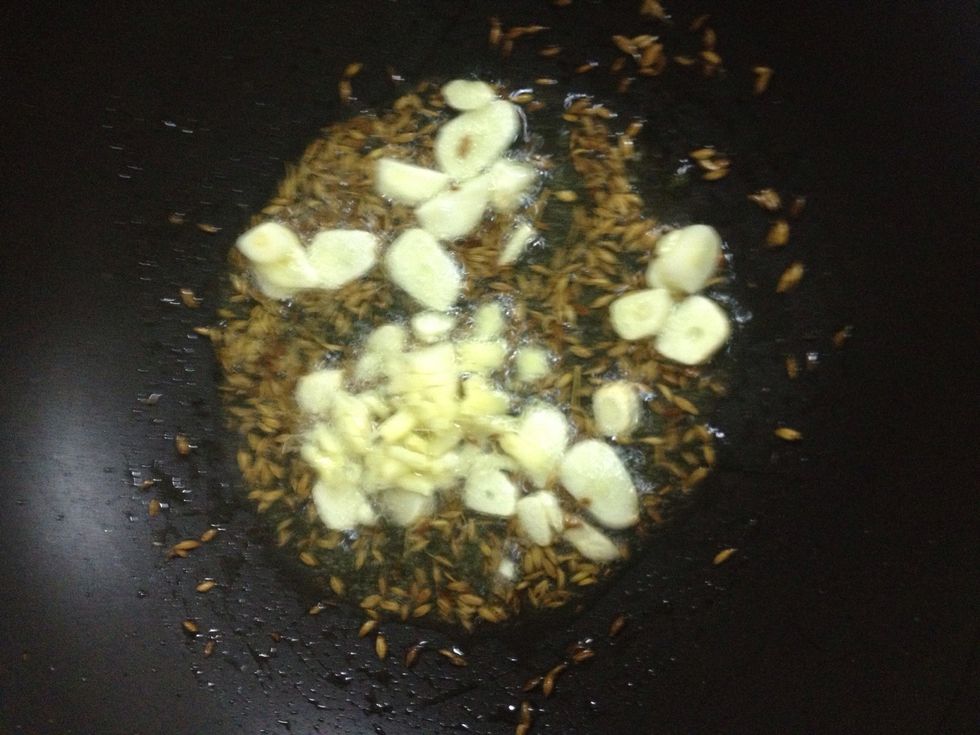 Add ginger and garlic and again donot cook more than a minute.
Add sliced onions and cook until they turned into brown color.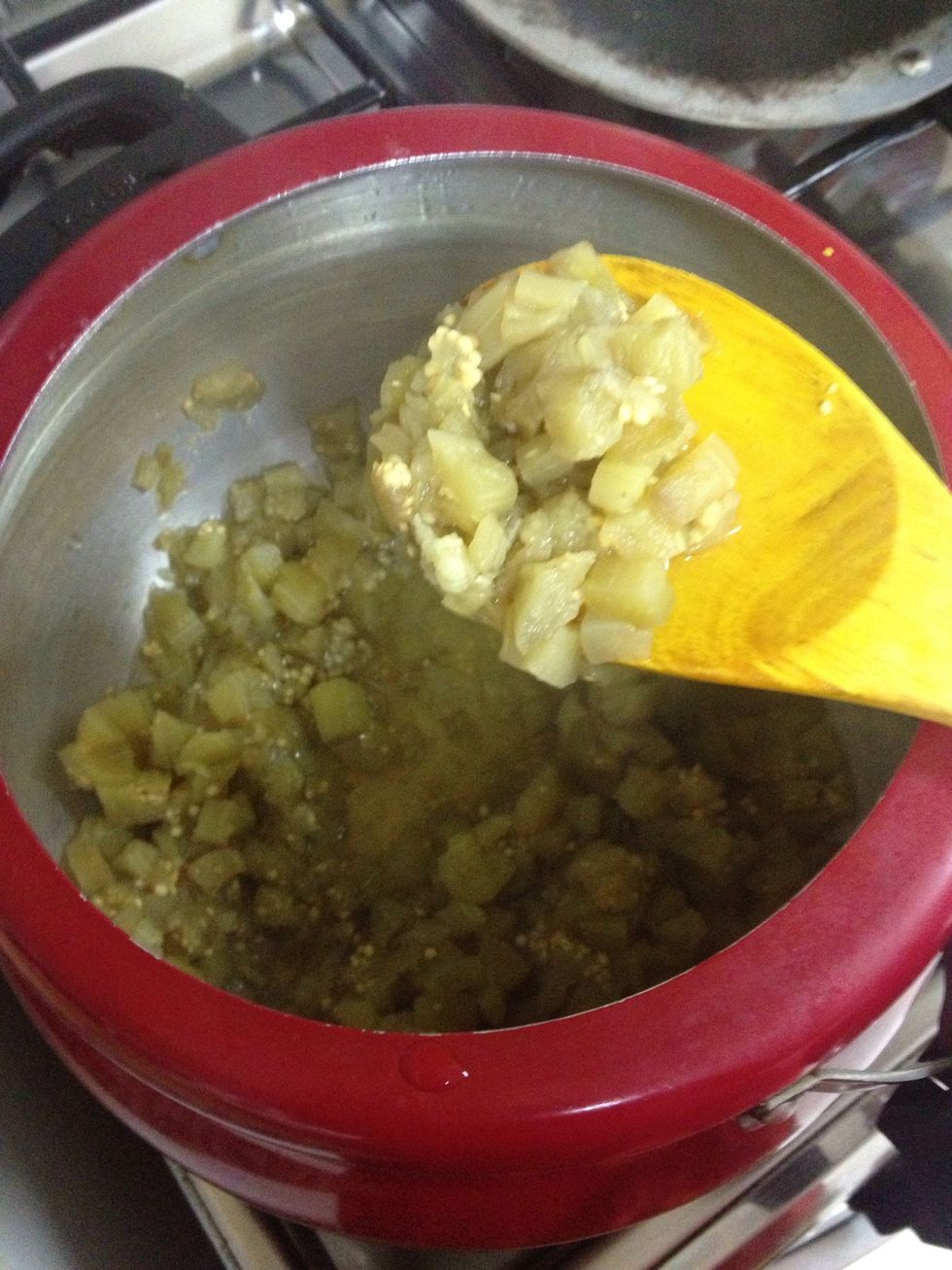 Hey my eggplant cooked already. Open the lid and check if they are cooked properly. You must know that they are able to mash. Looks like this.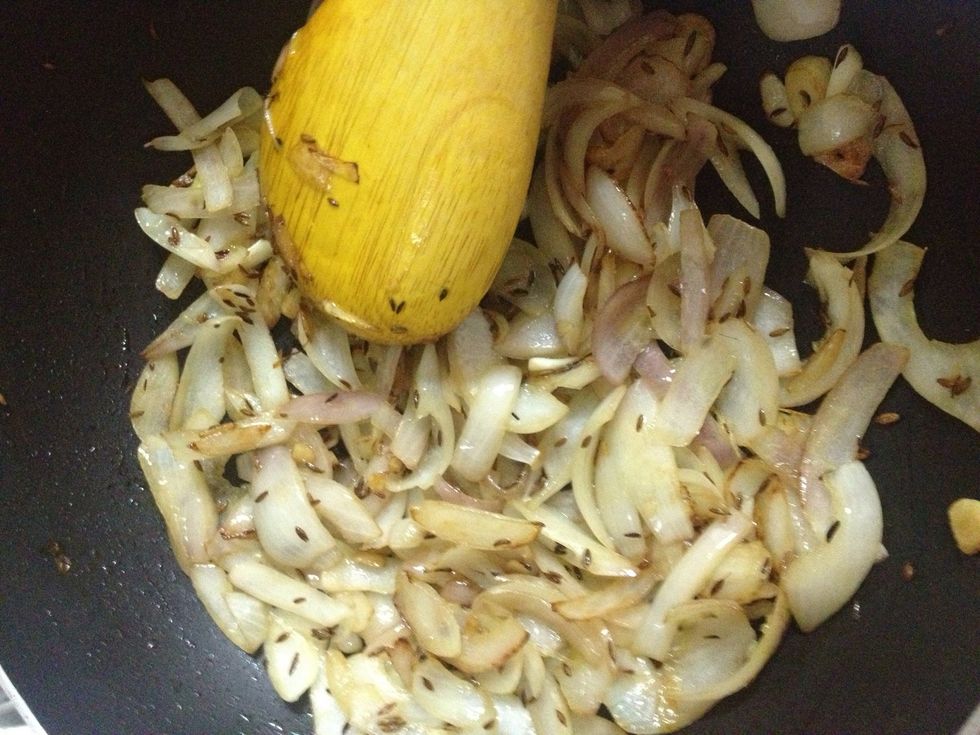 And my onions also cooked and turned into this lovely color.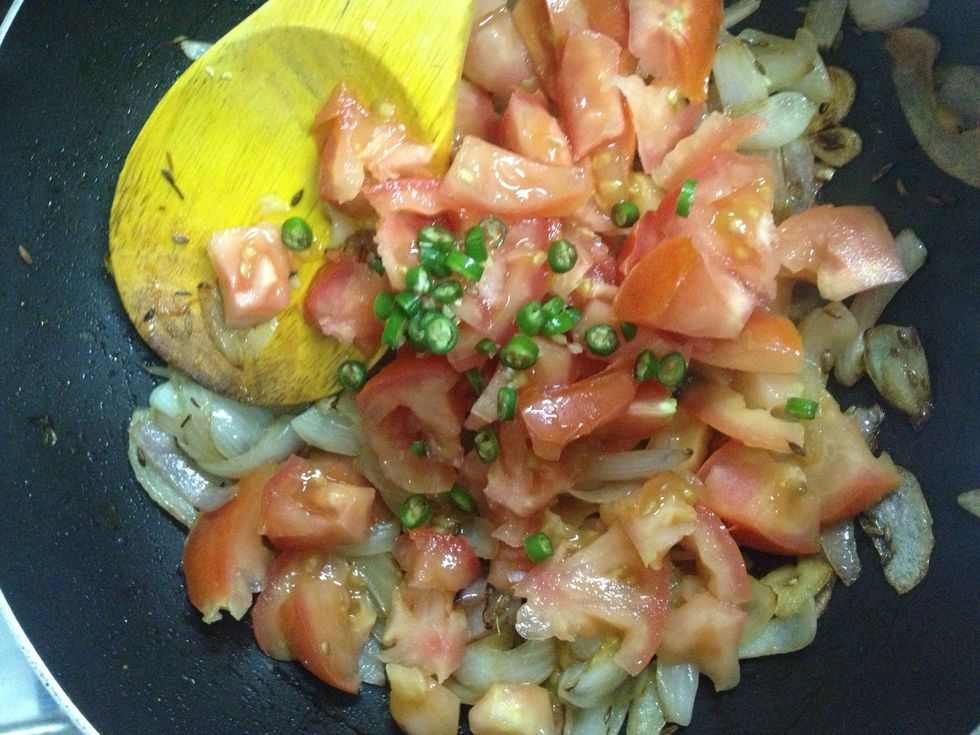 Add tomatoes and chilli simultaneously.
Add salt to taste and one spoon of turmeric powder for color. Mix it well. If you got some dryness add very little water to it.
This is ready now.. Fully cooked, nice color and nice smell. Oh I can smell it.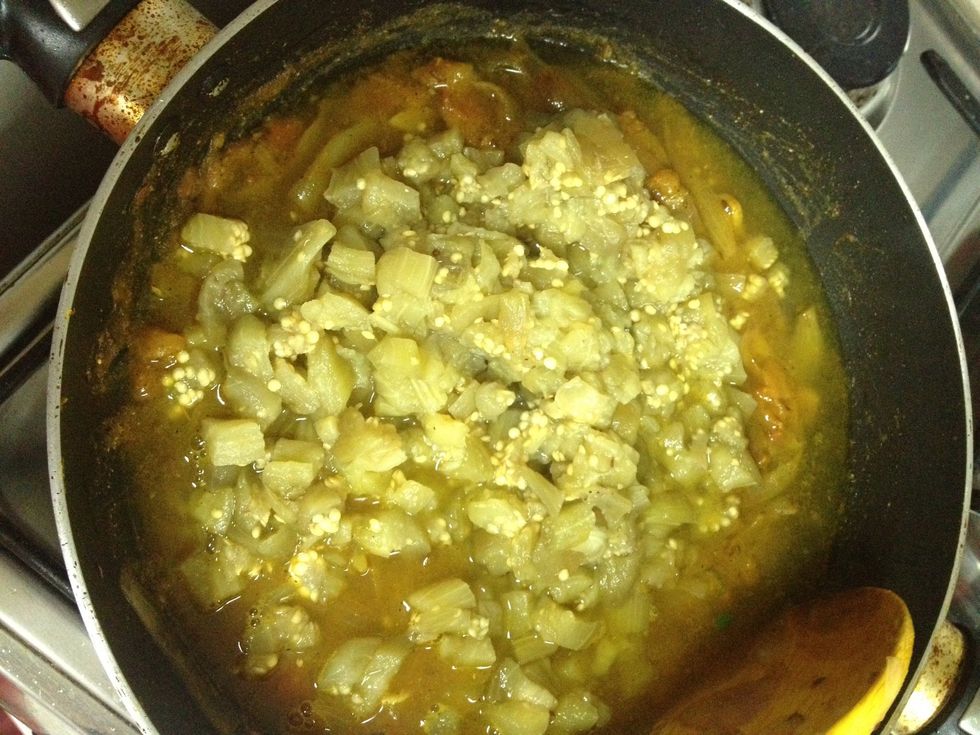 Now add the eggplant to it. You can see water, yes it is with eggplant. No need to worry. It will blow out
Mix it well and cook at high flame for 2 minutes to blow out the water from it.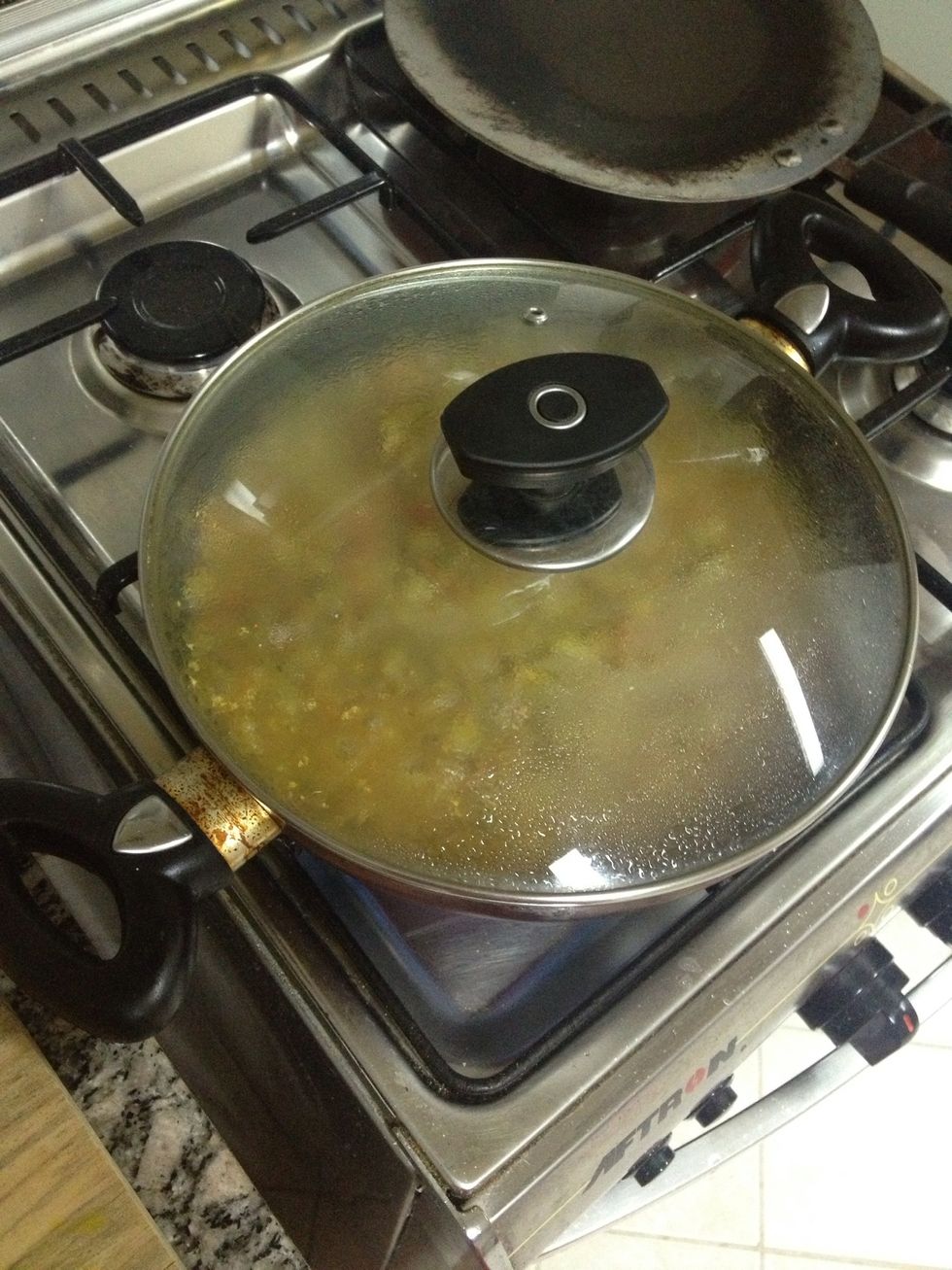 Now close it with lid and put the flame to low. Allow it to cook for another 3-4 minutes.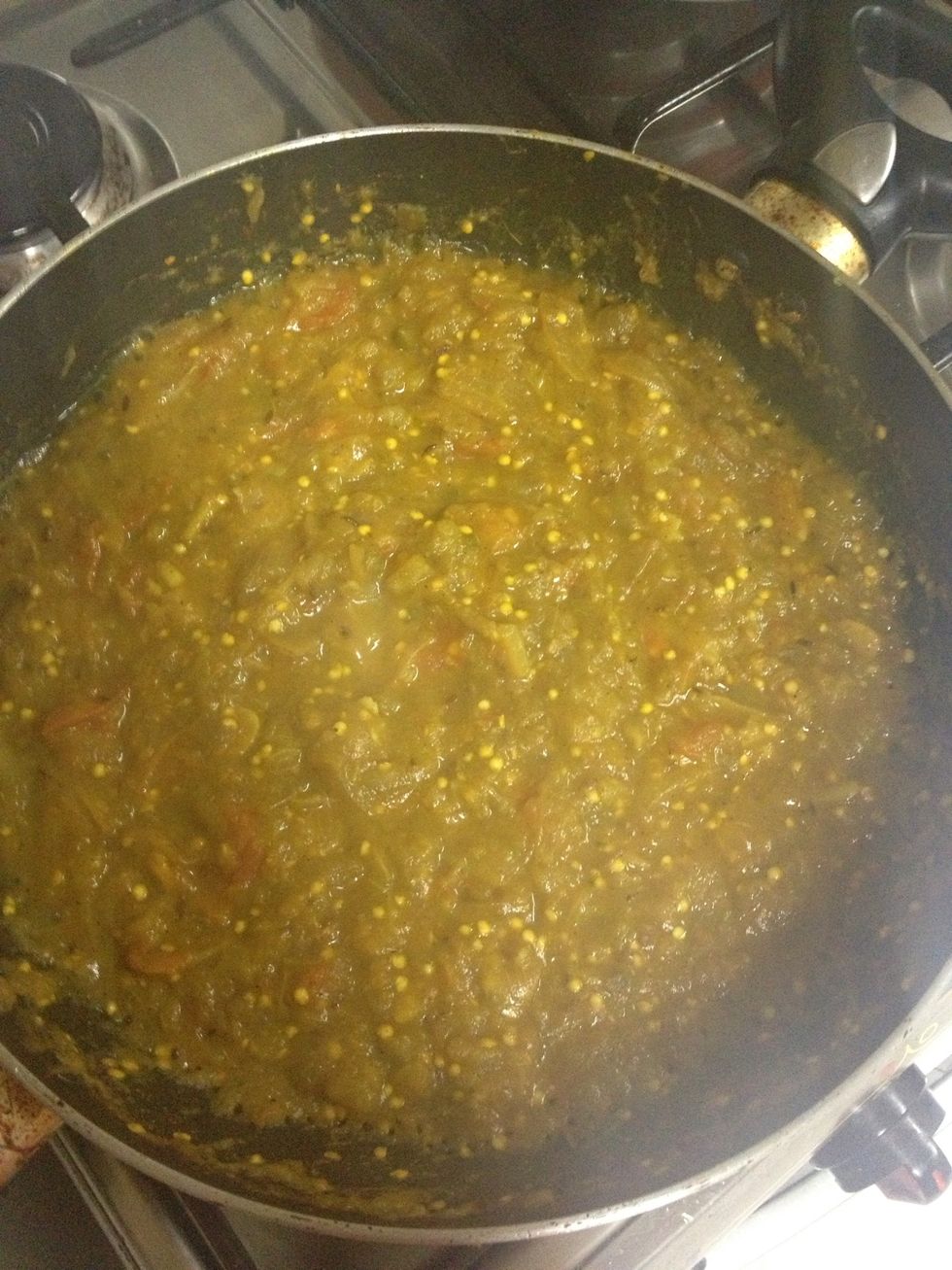 And hmmmmmm ready...
Take it into serving bowl and garnish with some corriander leaves. Wonderful reciepe to have in dinner with bread or chapati. Rich in fiber and best antioxidant. Enjoy😊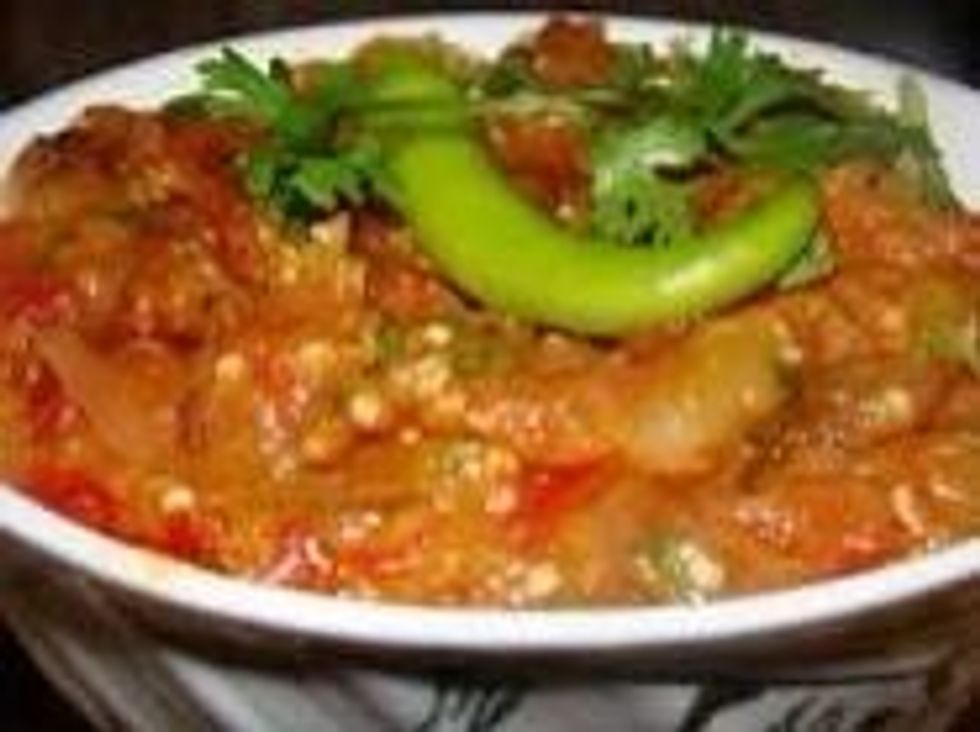 Ready
2 eggplants
3 onions
2 tomato
3 garlic cloves
Ginger
2 green chilli
1 teaspoon cooking oil
Black cumin seeds