Gather your ingredients...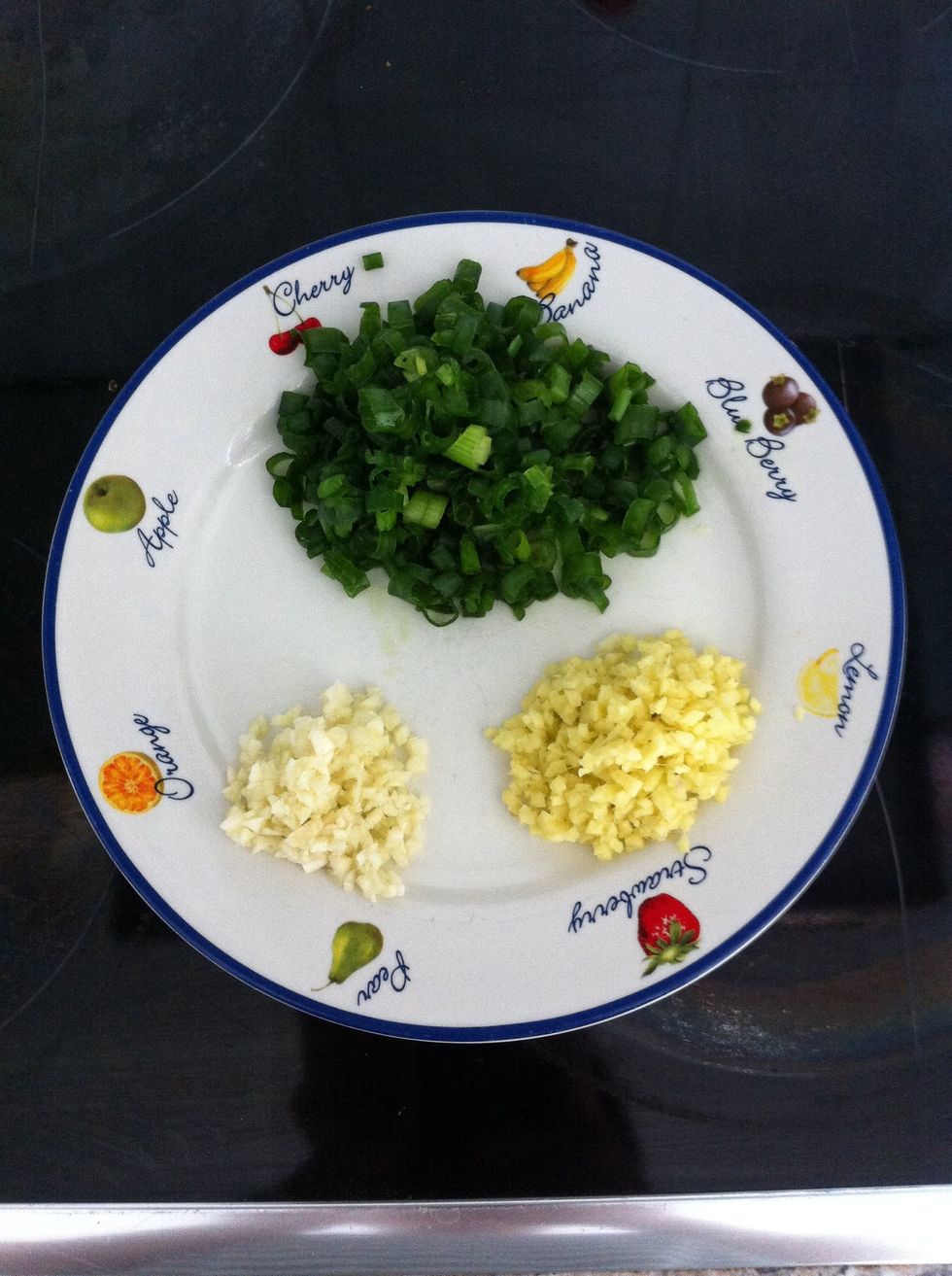 Cut garlic, ginger and spring onions into small pieces...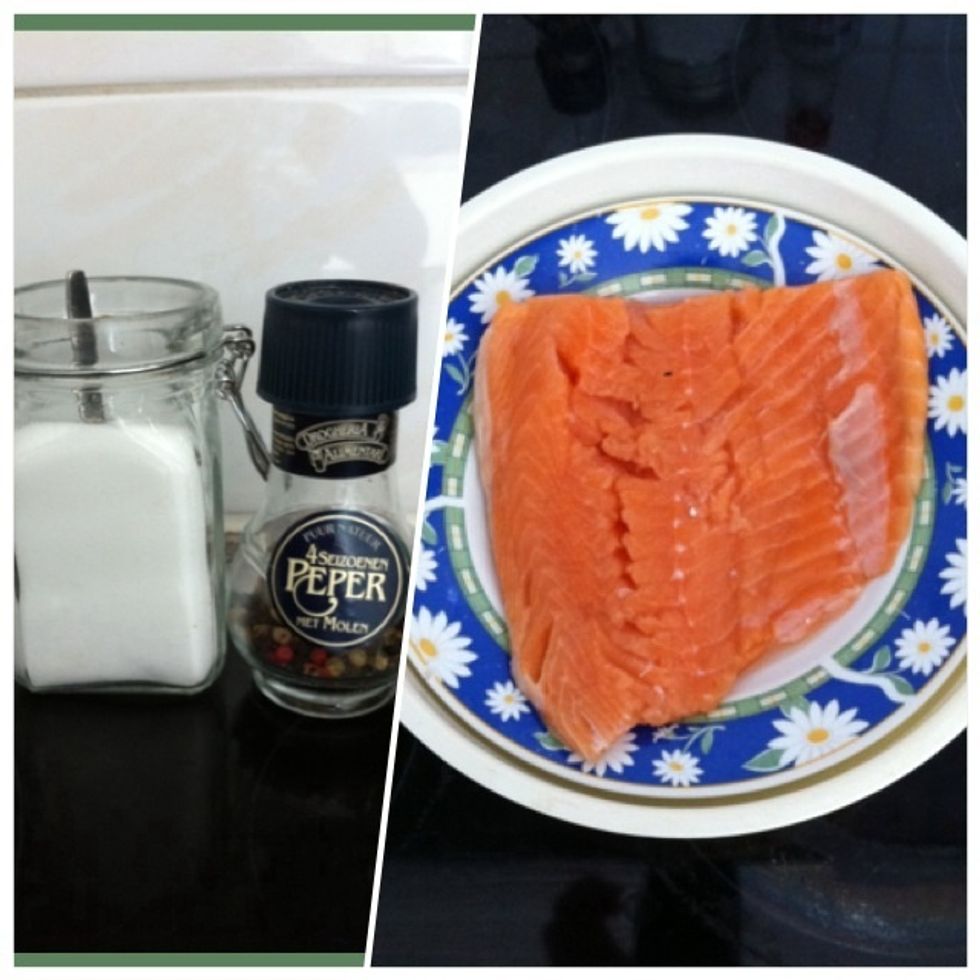 Add pepper and salt. Tip: use a teaspoon to spread/rub pepper and salt over the salmon.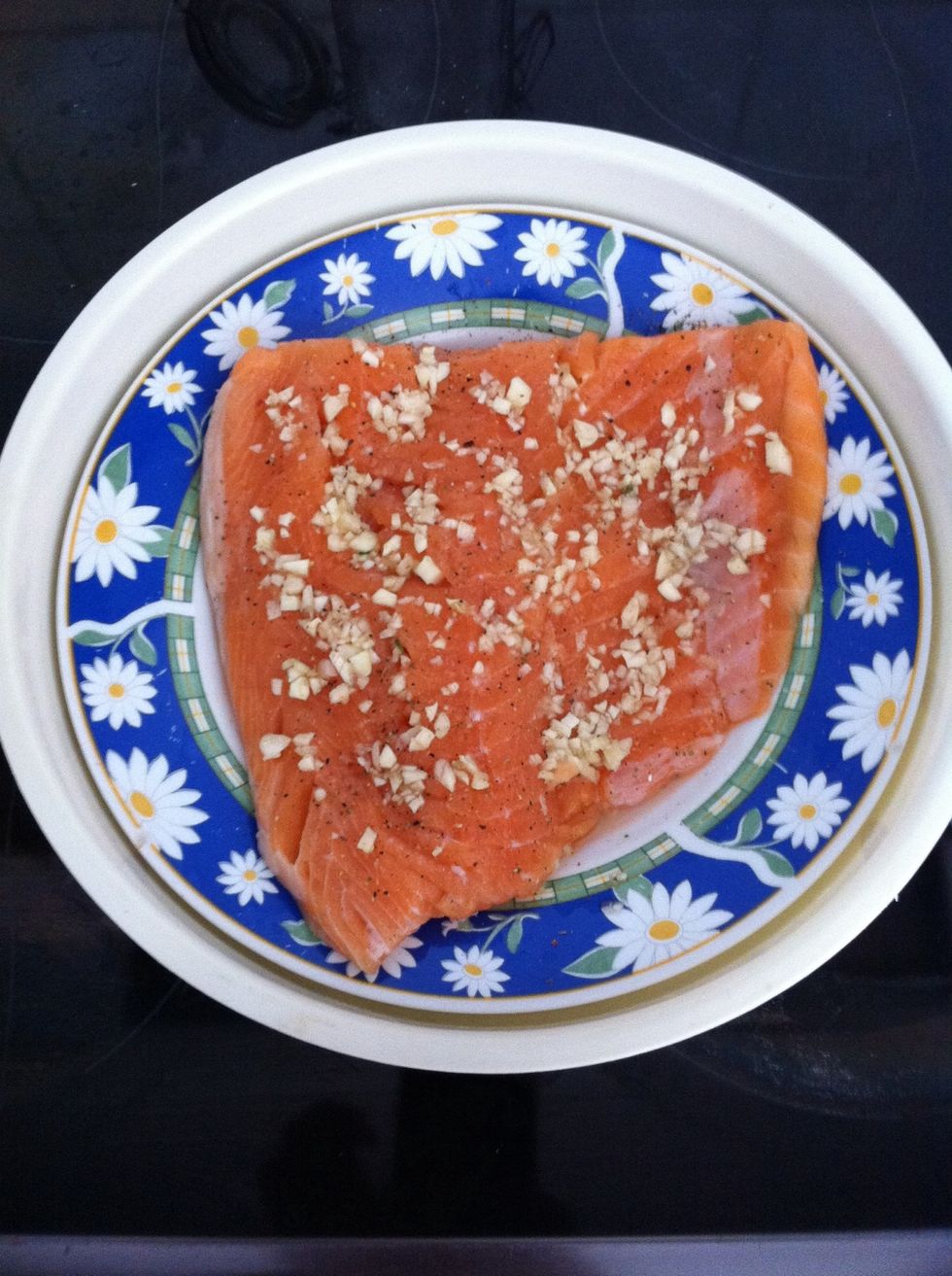 Start adding the ingredients one by one. First: garlic...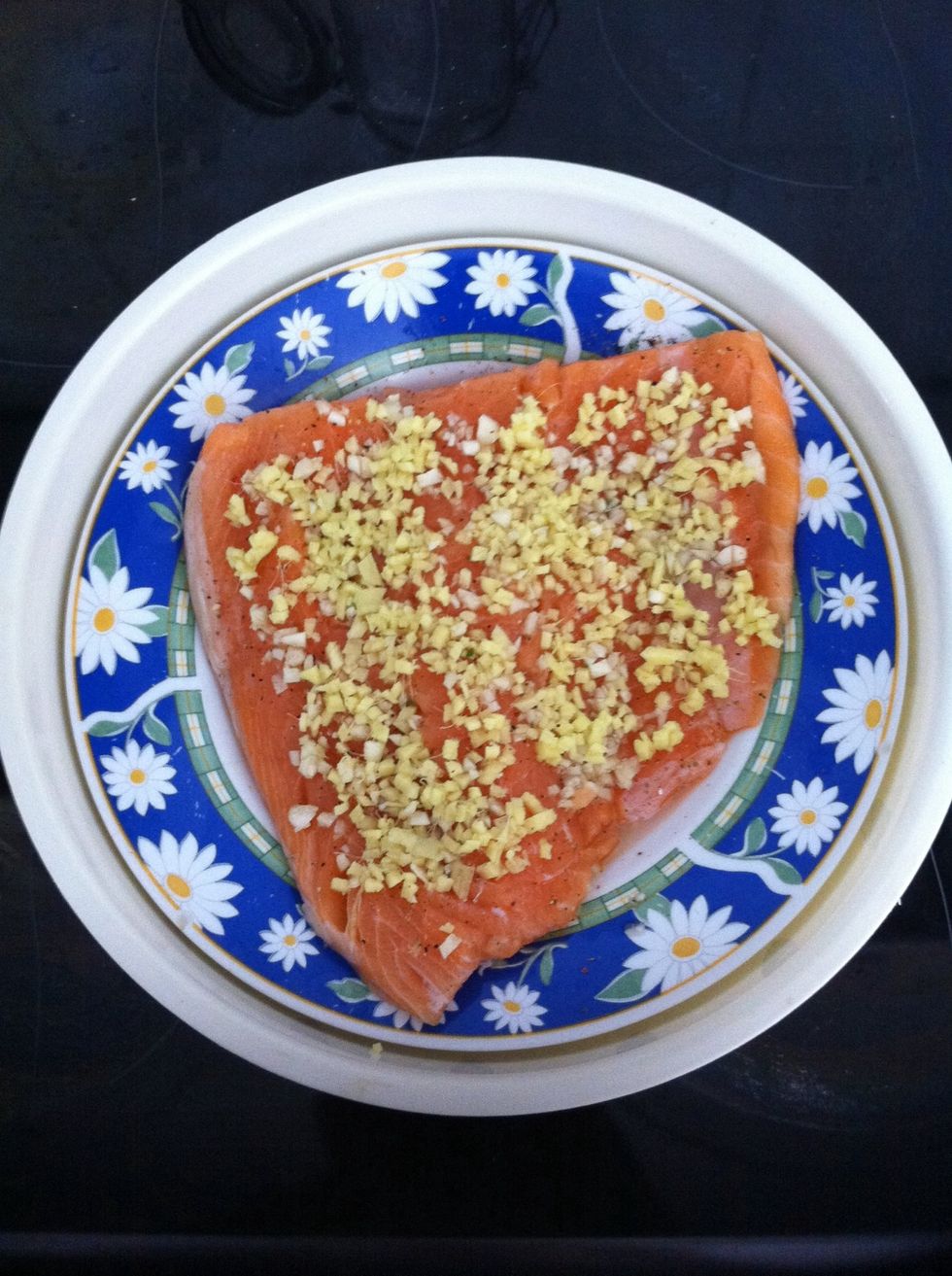 Second: ginger...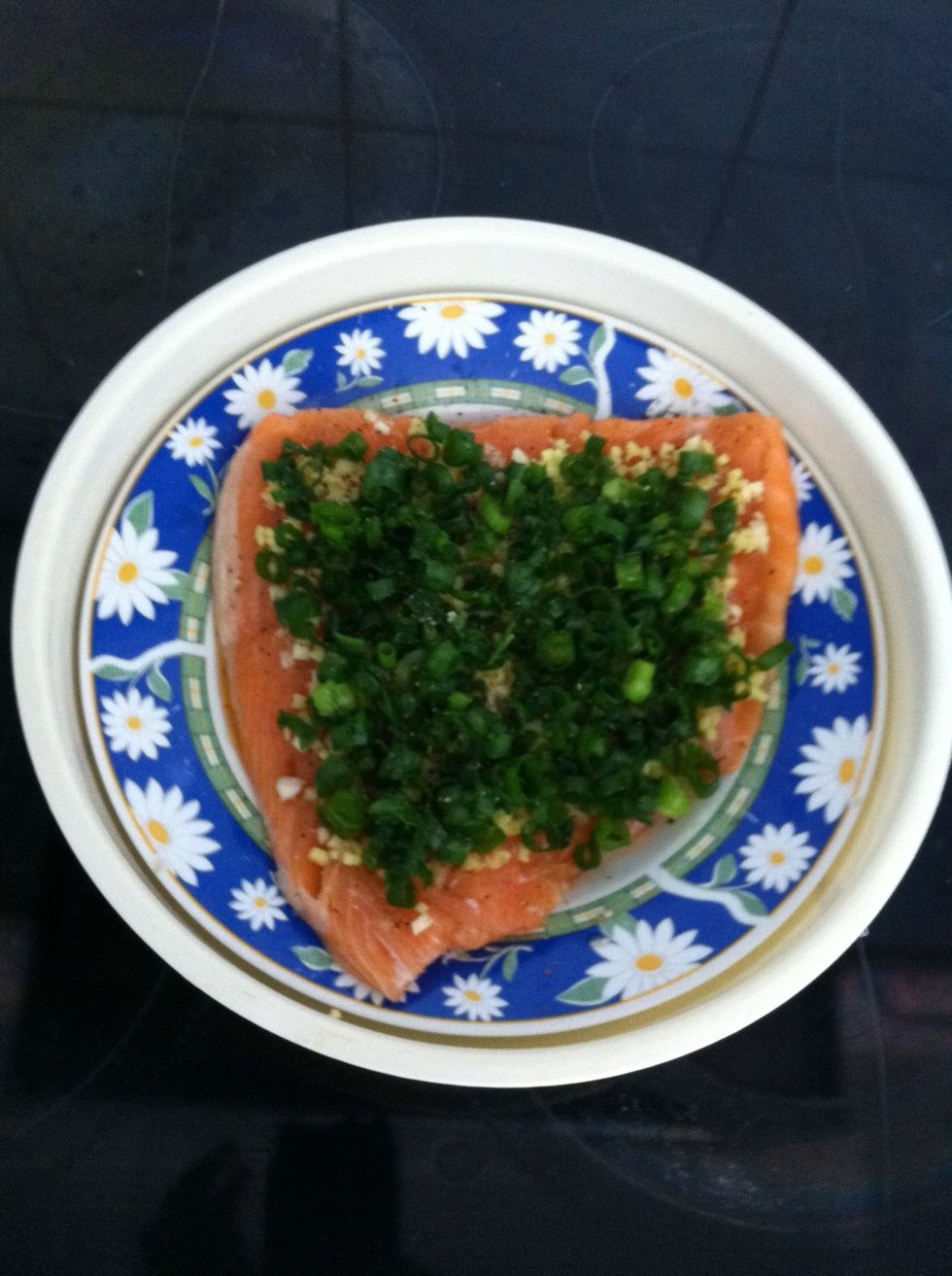 Third: spring onions...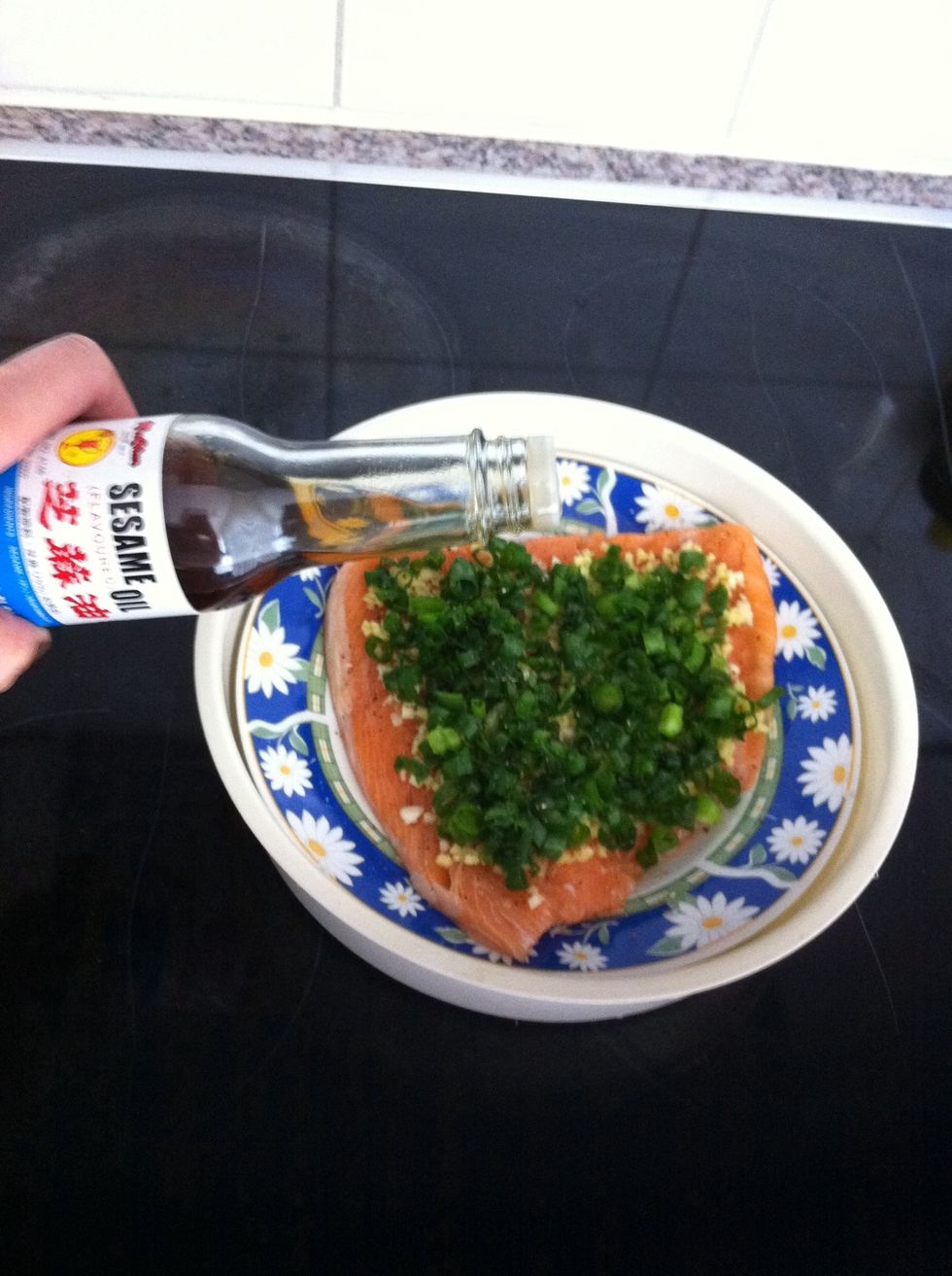 Fourth: sesame oil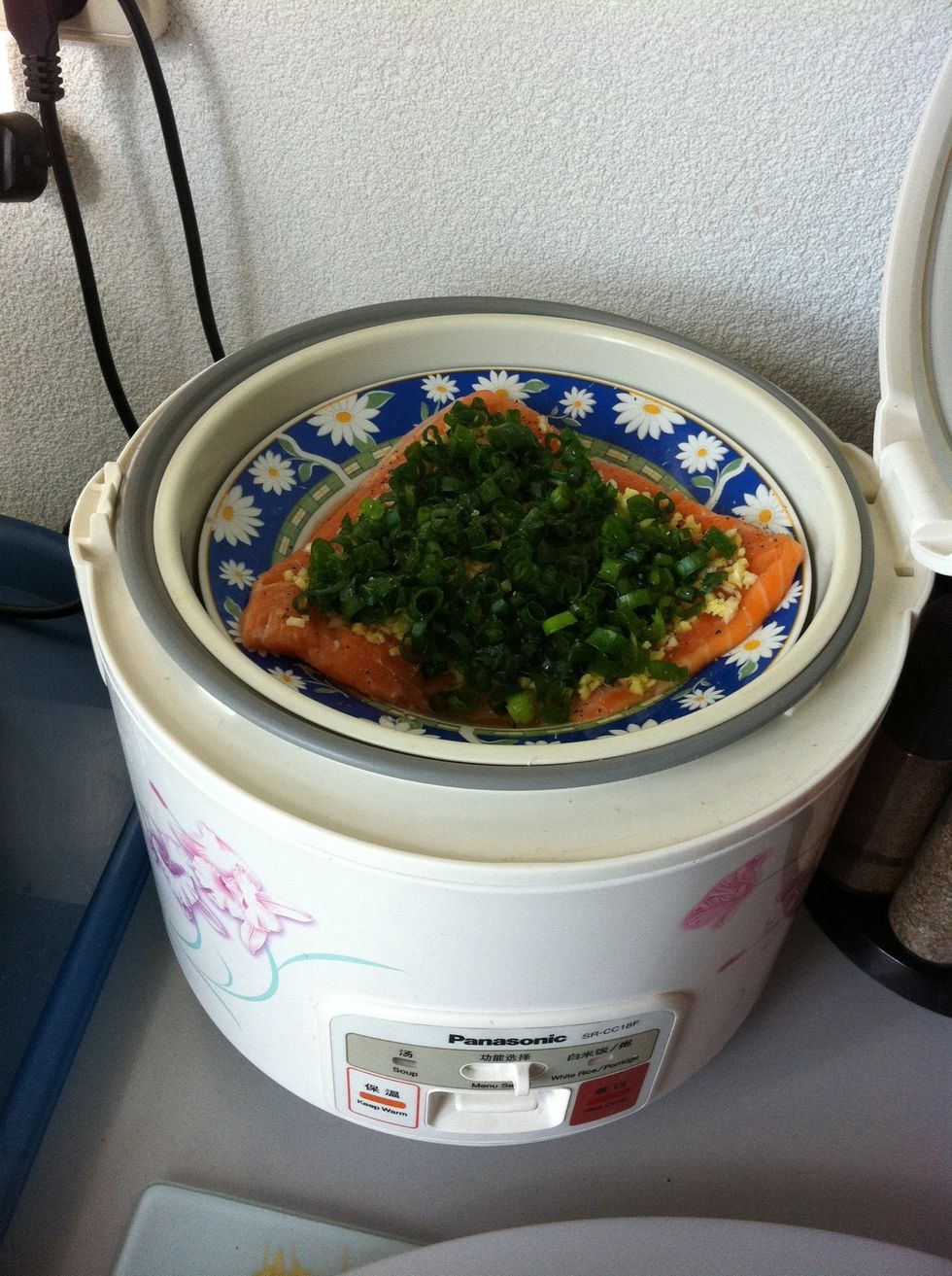 Ready to put it in a rice cooker or steamer for about 10 / 13 / 16 minutes (raw / medium / well-done). I prefer salmon to be slightly raw :d.
Mmm... ready to eat with steamed rice (that's why I use a rice cooker, so you can steam salmon and rice at once :)!). Enjoy!
1 salmon filet
2-3 cloves of garlic
4-5 slices of ginger
2 stems of pring onions
2 tsp of sesame oil
pepper
salt
rice cooker or a steamer
Justine2707 Chimmy
Love... eating (out)! Cooking! Trying new (not too difficult!) recipes! Also love fashion! Make up! And simple nail art and hairdo's!