First of all i do NOT recommend using any other painkillers than Aspirin since it is the only painkiller that has similar ingredients as anti-acne treatments have!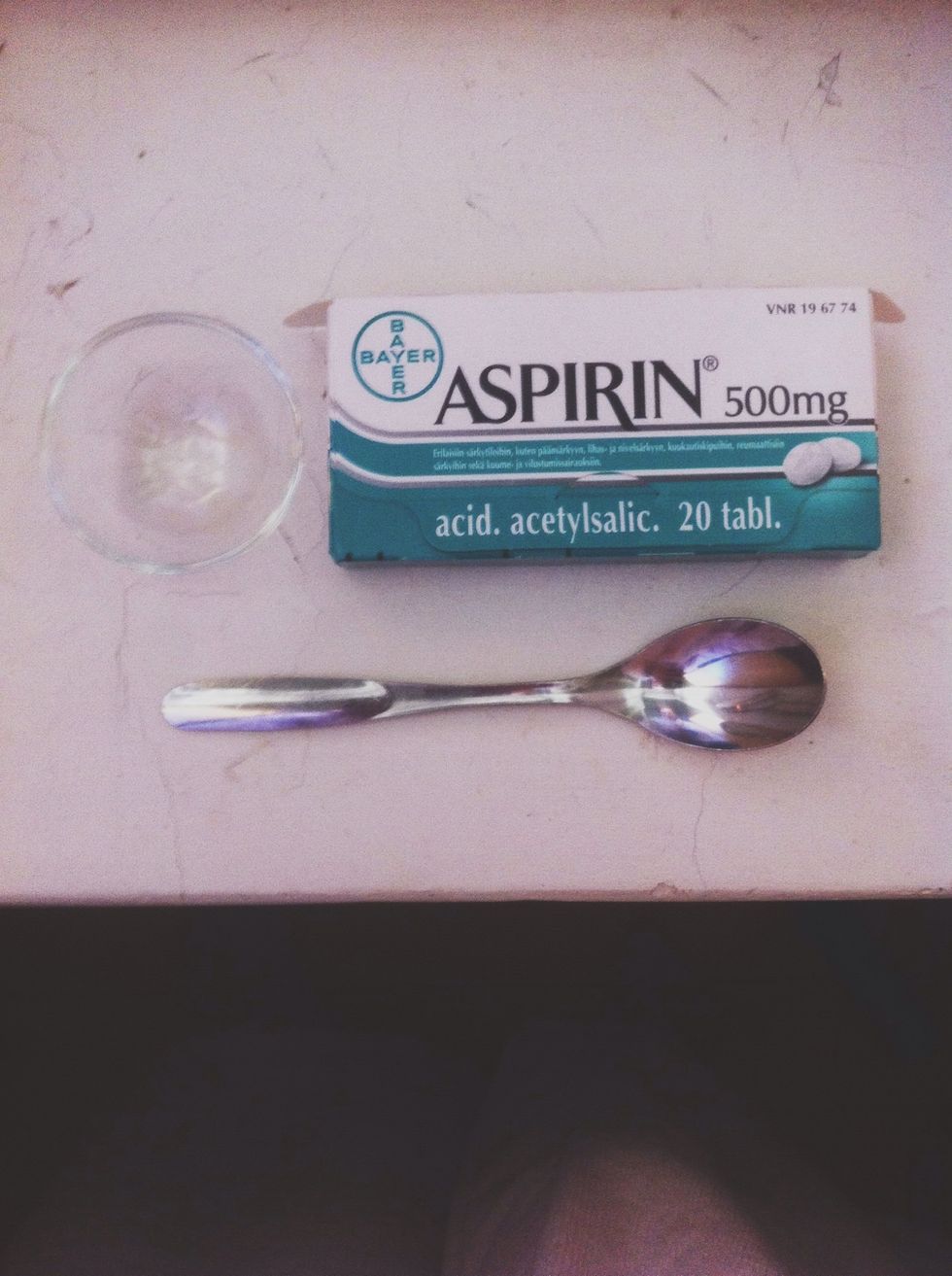 So this is basically what you need. You can use any kind of small bowl! First step is to add 1 teaspoon water in the bowl. And remember to work with a CLEAN face. (And hands)!!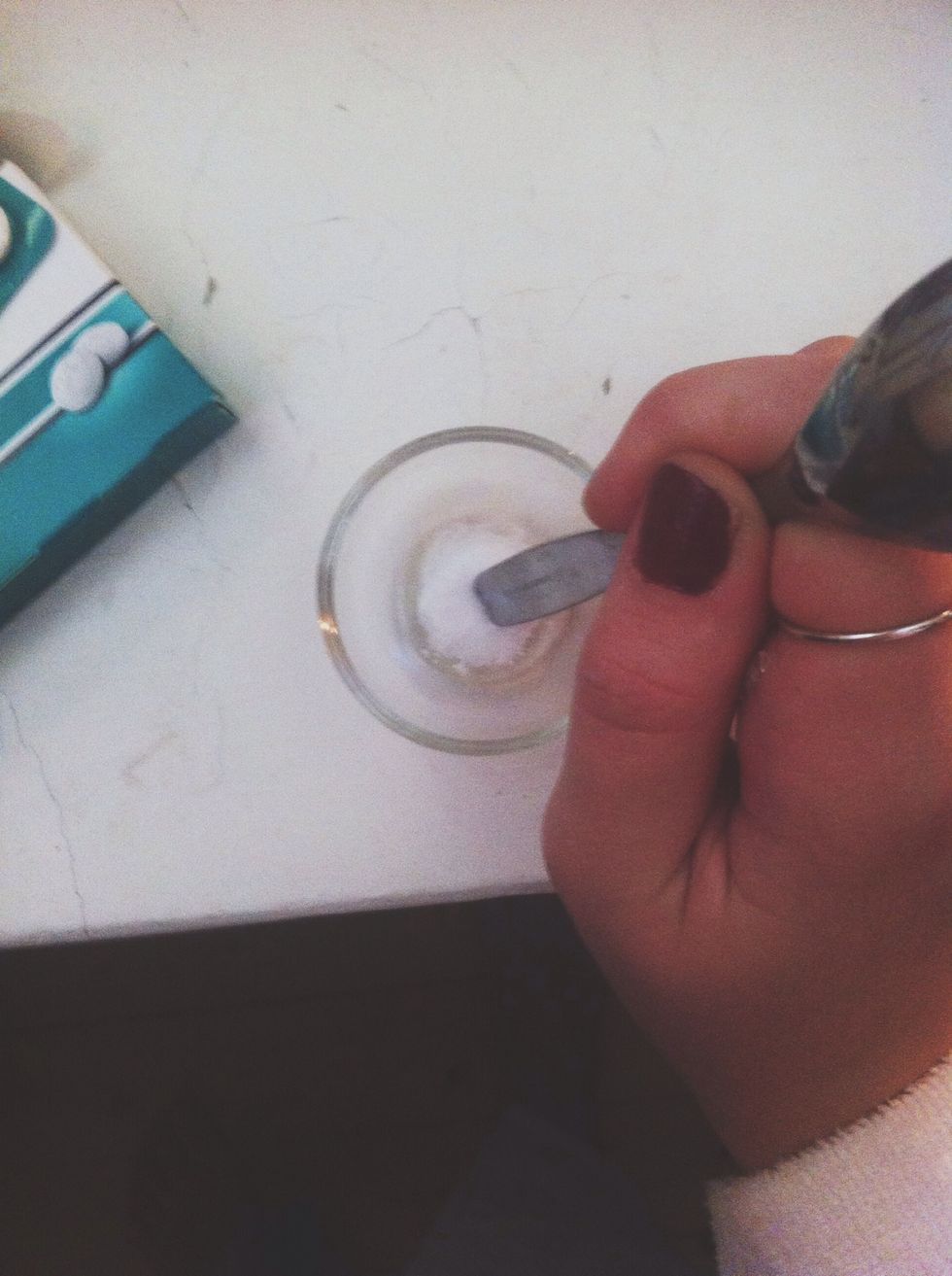 Put the aspirin in the bowl of water and start crushing and mixing it with the spoon. Im using the end of my spoon since my bowl is so tiny.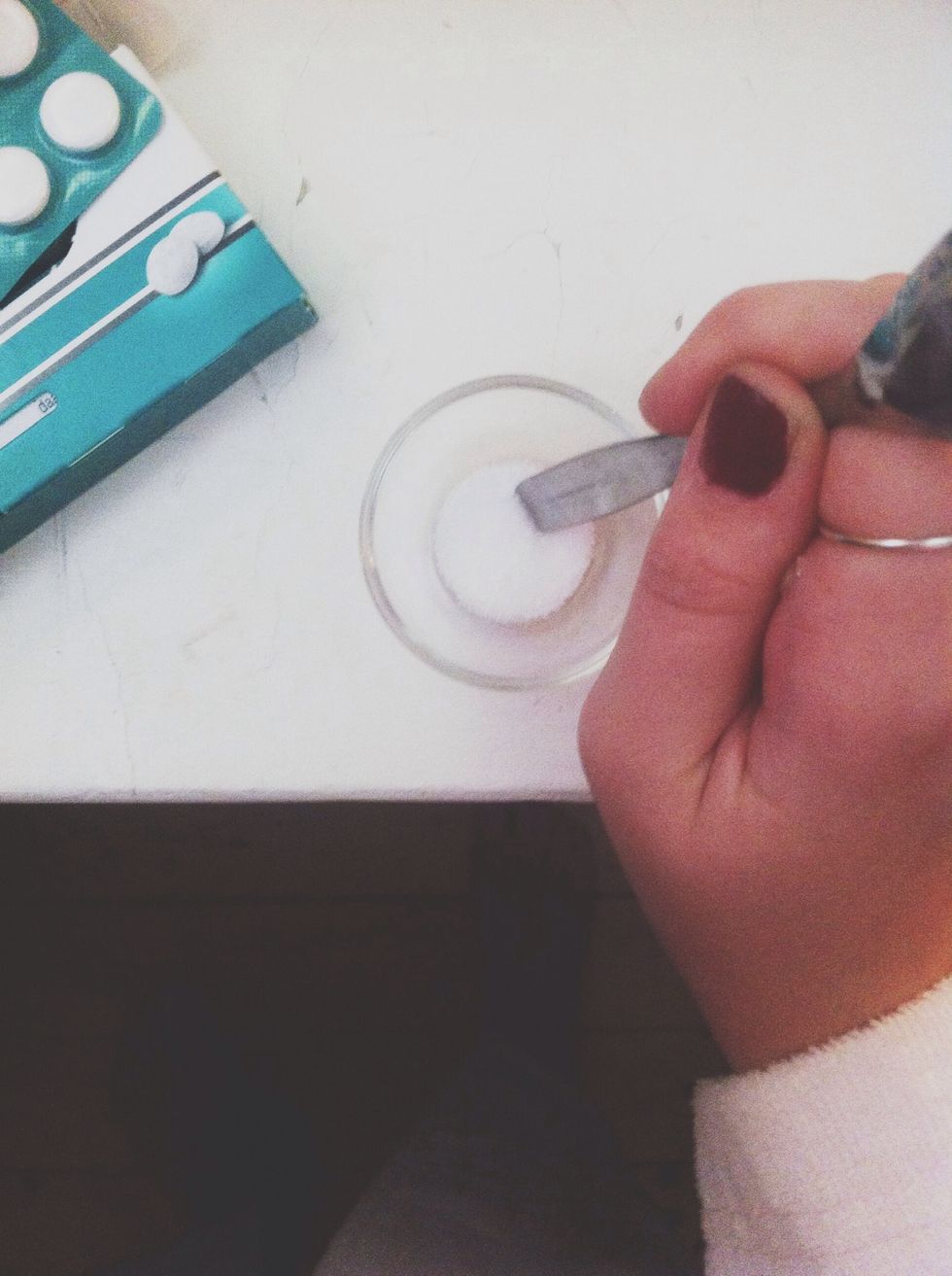 This is how it should look after mixing.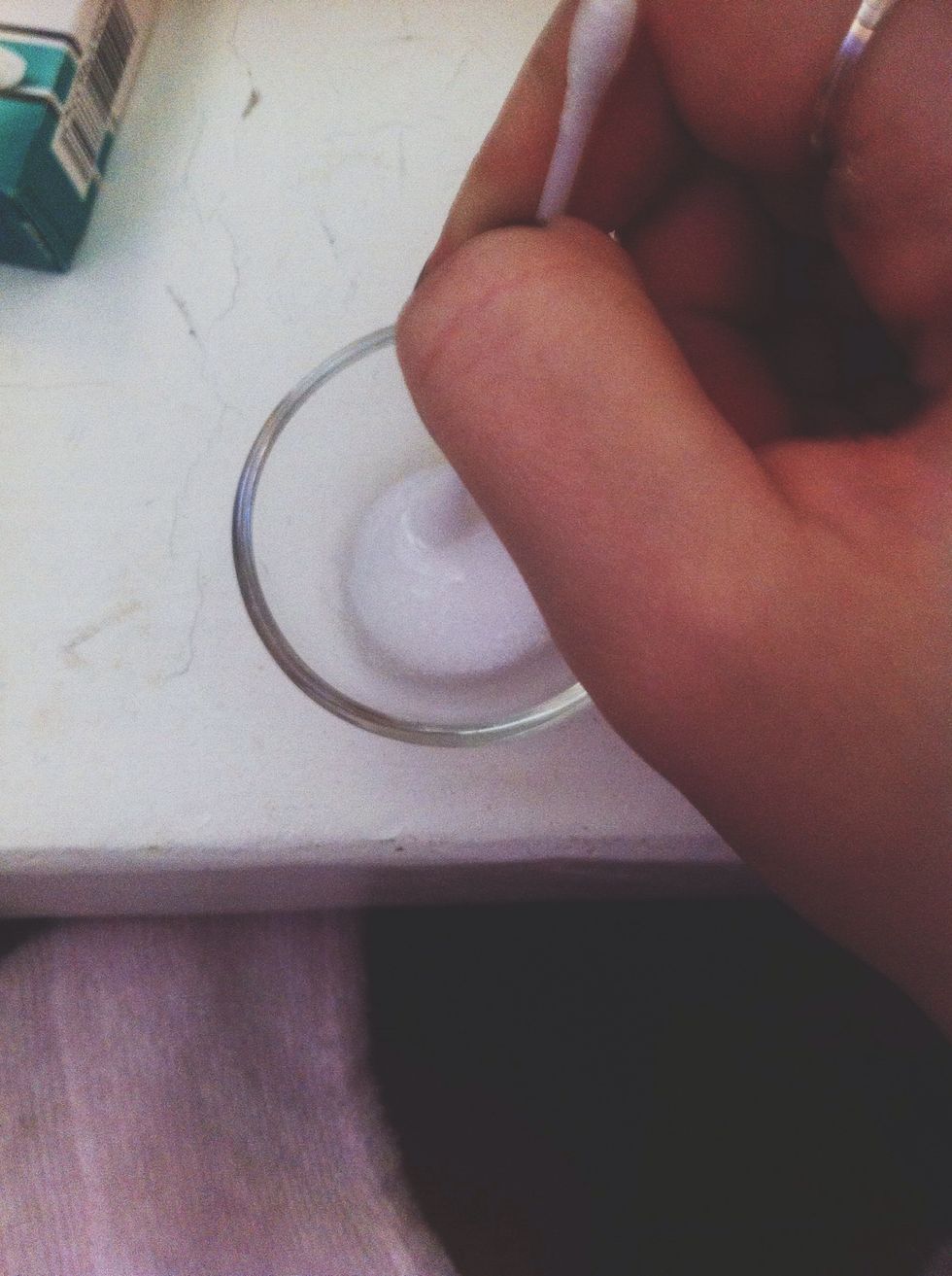 You can use your finger or a cottonswab to apply it to your face. However u like it!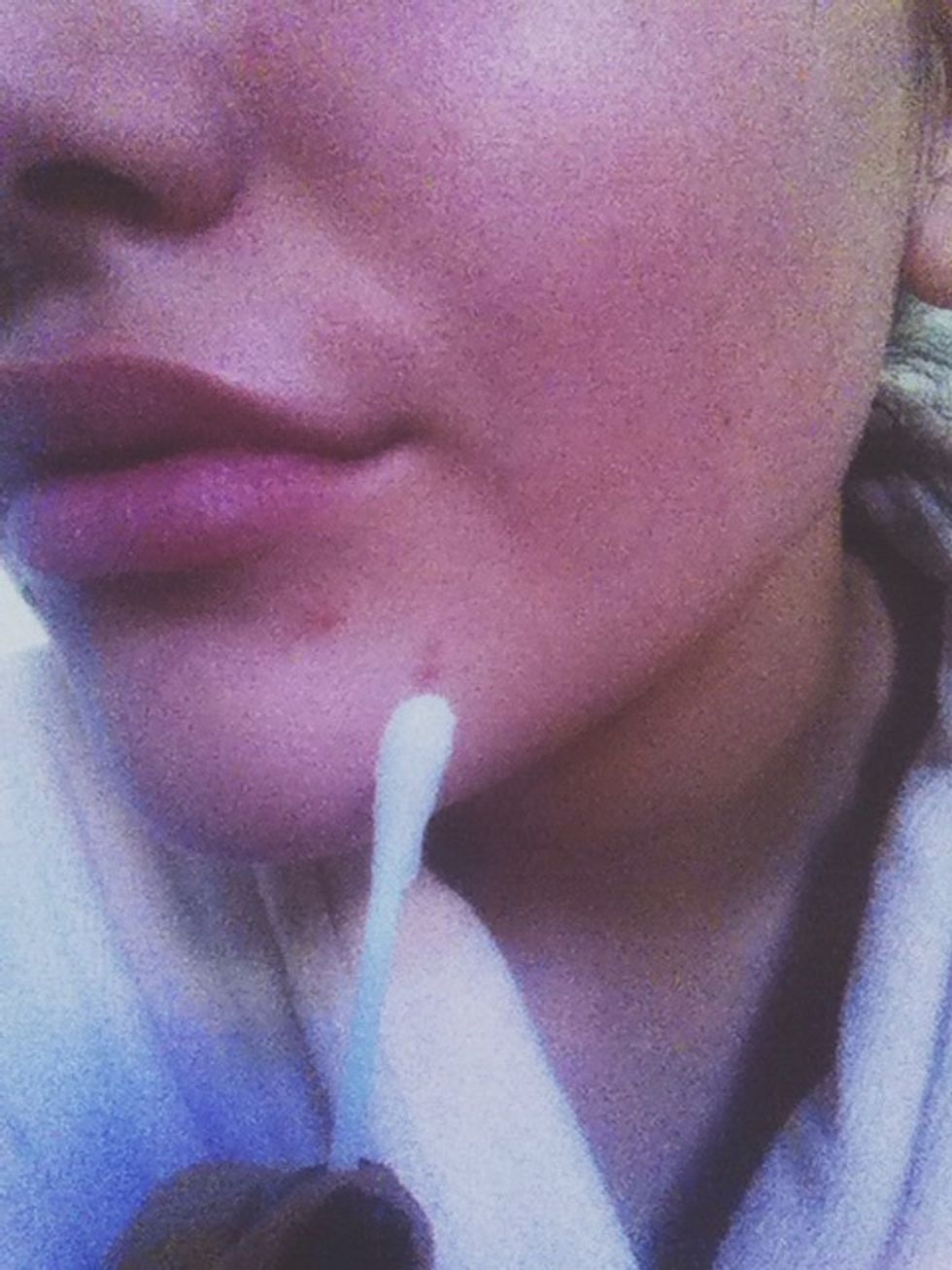 Apply the mixture on your zits.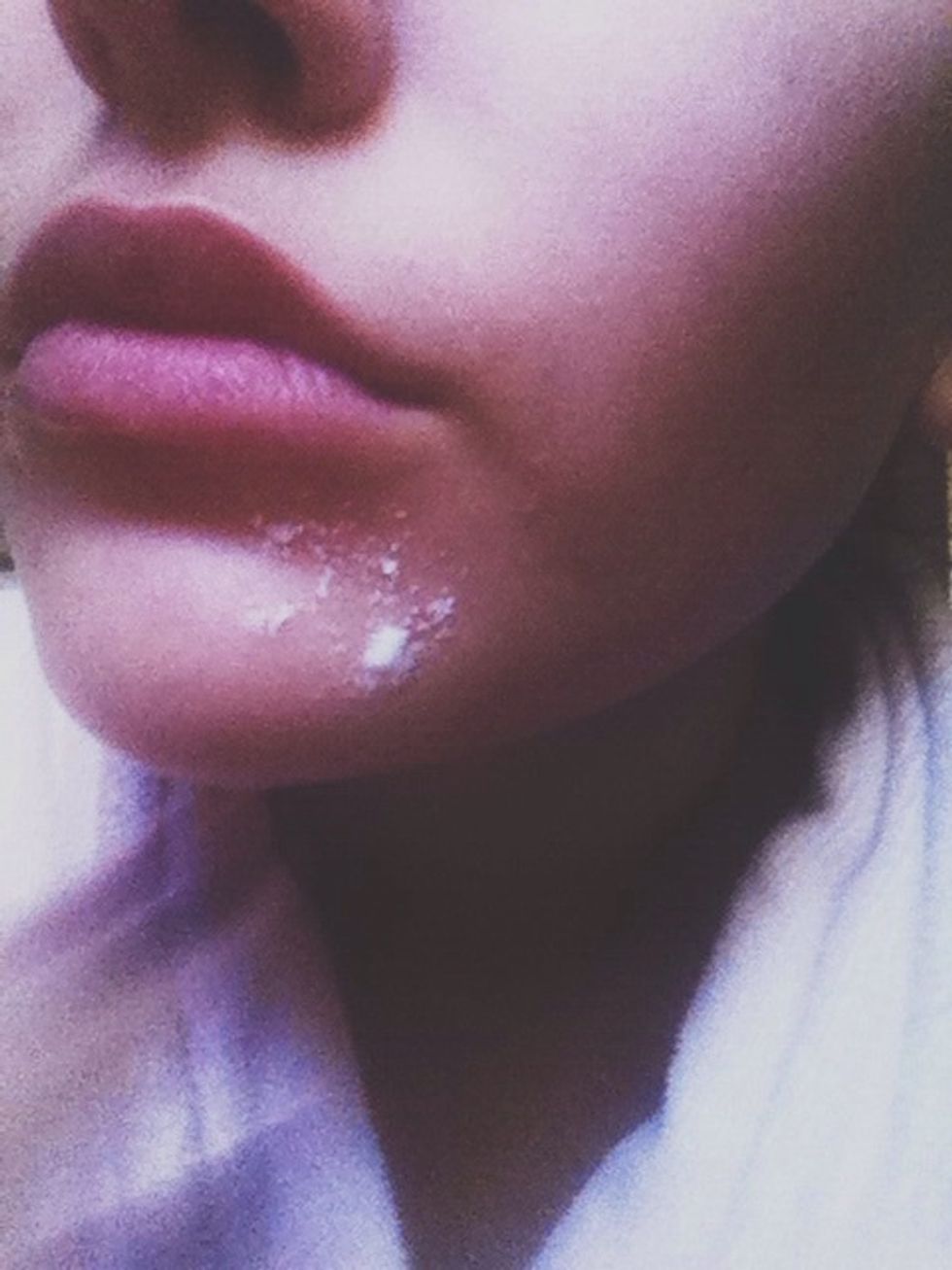 It should look something like this. You can apply more of the mixture if you dont feel like its enough!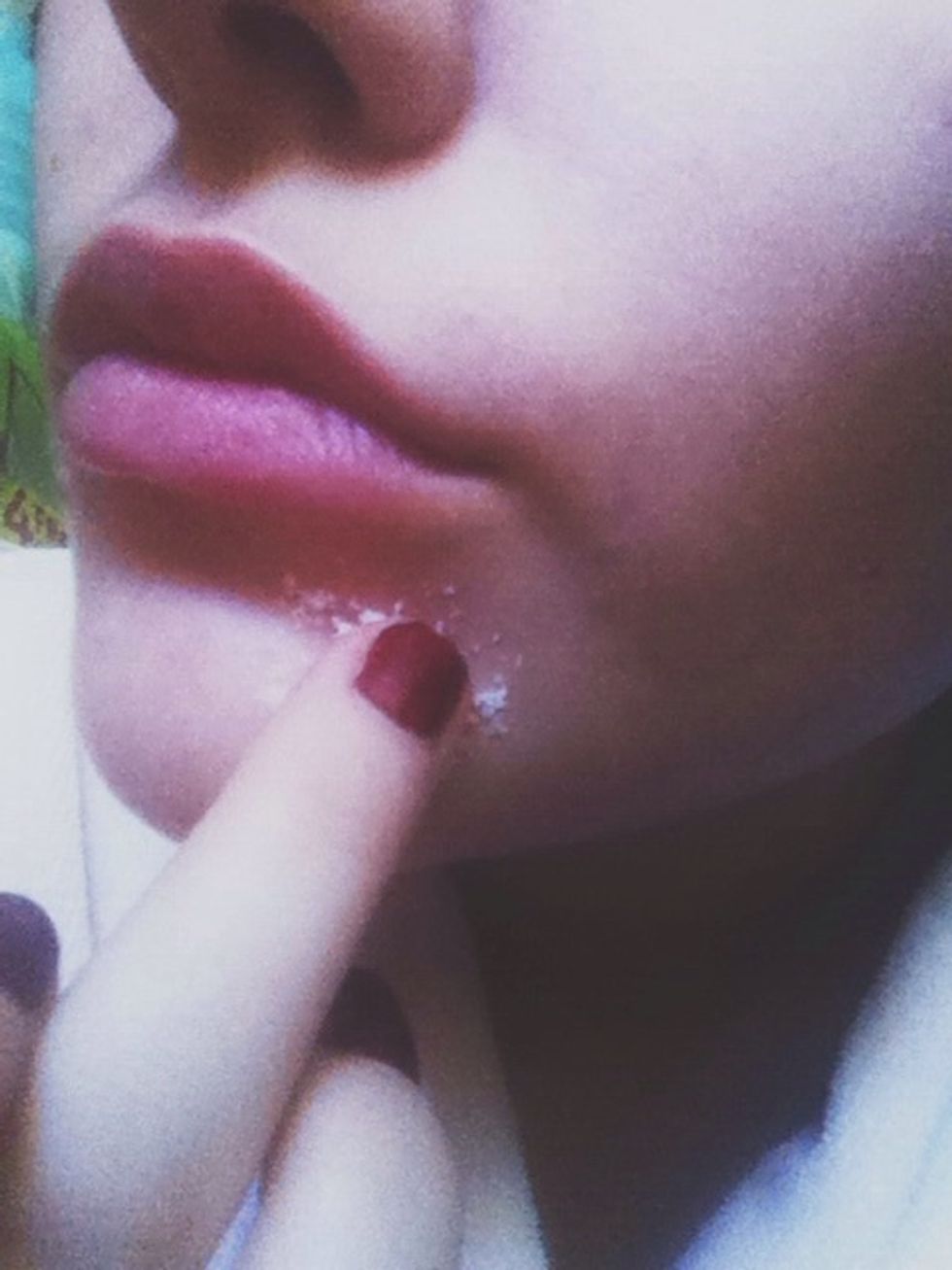 You can also apply it with your finger. I always do it because its faster and you get more of the "product" on the skin.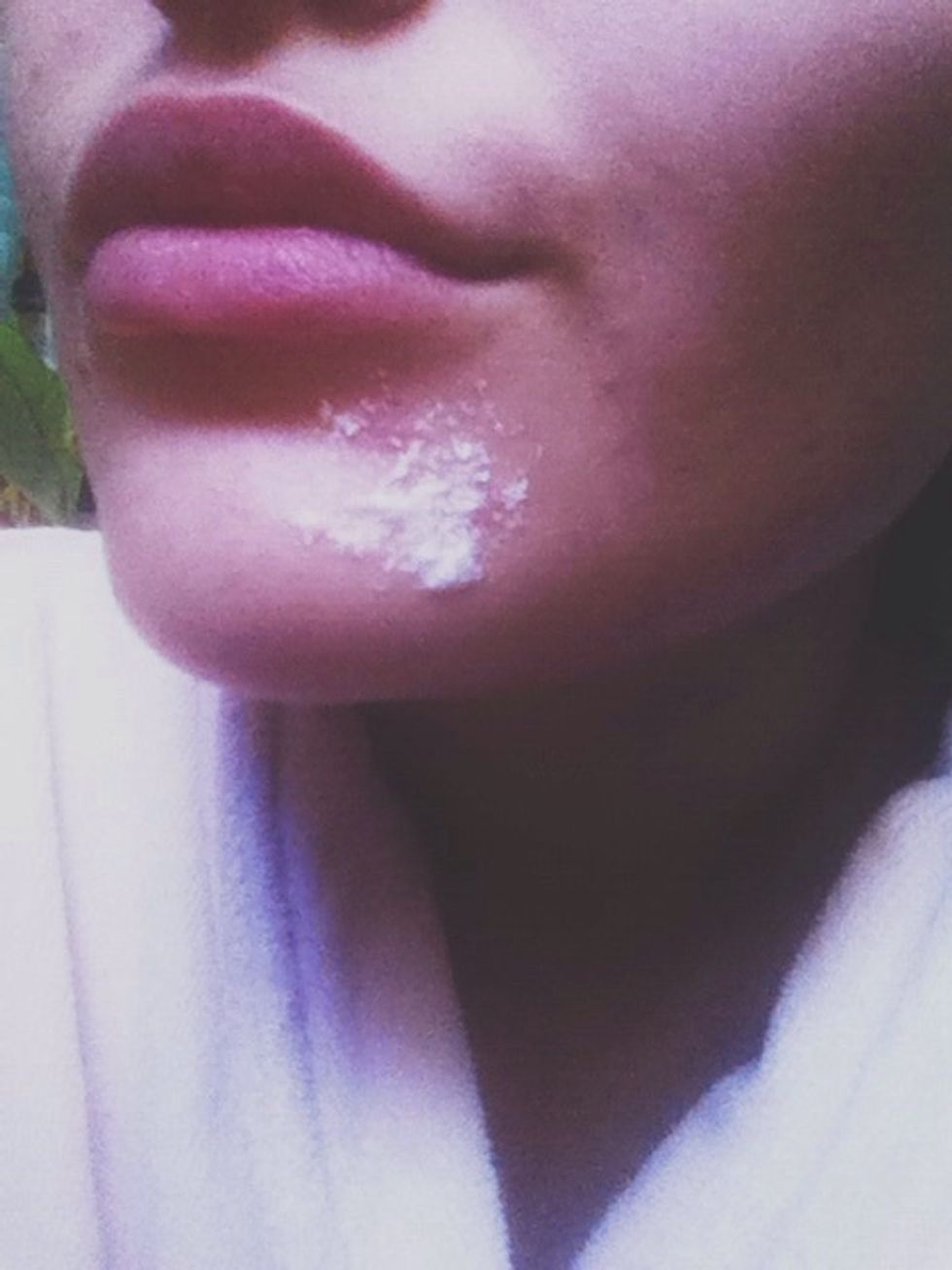 This is how it should look.
Keep on for several minutes and rinse or wipe off. I usually go for 5-10 minutes since i dont want to dry out my skin!
Apply a face moisturizer after removing the aspirin and voila! you're done! Your zits should be smaller and less red. ☺️ Comment below if you have any questions!
One aspirin
A small bowl
1.0tsp Water
Optional, cotton swabs