Make Your Textures Pop With Art Anthology by Toni
6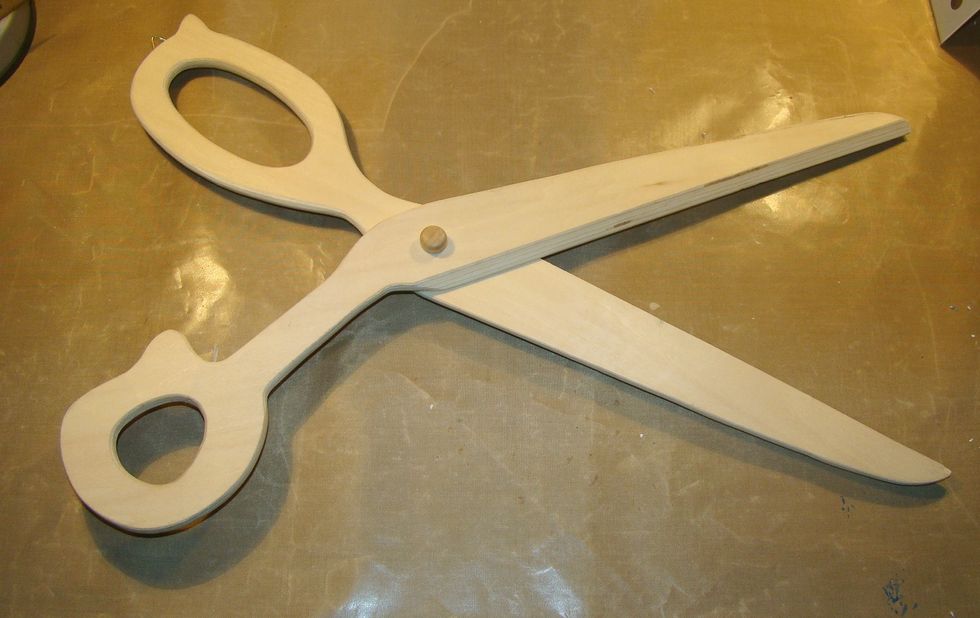 I purchased these wooden scissors at my local craft shop for $4.99 with a 40% coupon. I thought they would be perfect for my wall in my craftroom, so let's get started altering them.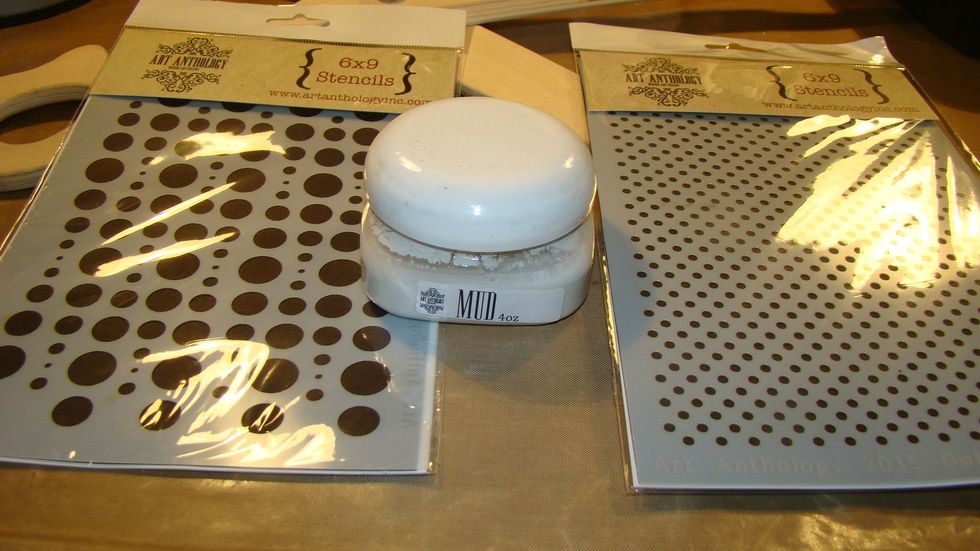 To provide texture I used two different stencils from AA... Bubbles and Dottie and I mixed some inexpensive craft sand with Mud Texture Paste and applied to the stencils.
Here's what the Mud/sand mixture looks like.

Once applied this is the results... Nice !
Once the texture paste mixture is dry give a nice coat of black gesso to your entire piece.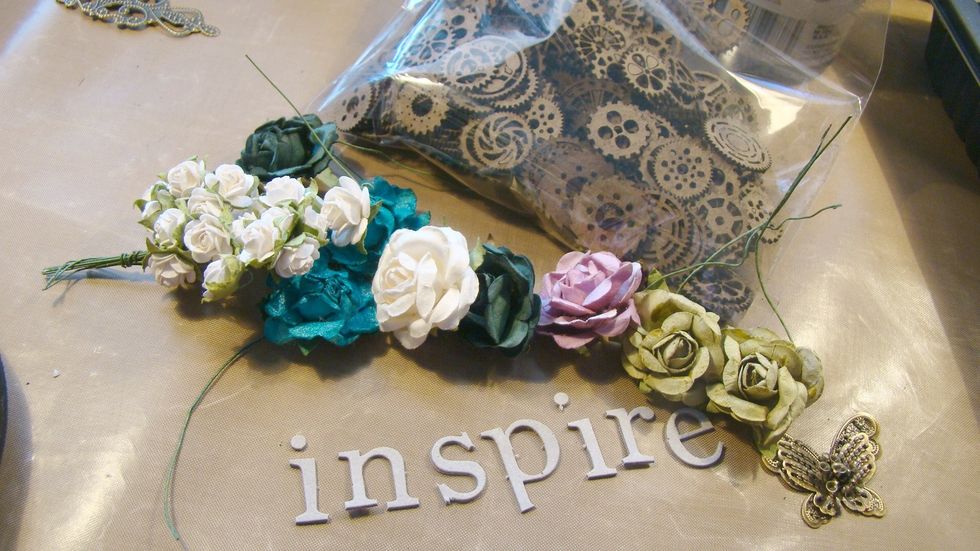 Gather embellies you want to adhere to your project. I used chipboard, metal, grungeboard letters & mulberry flowers.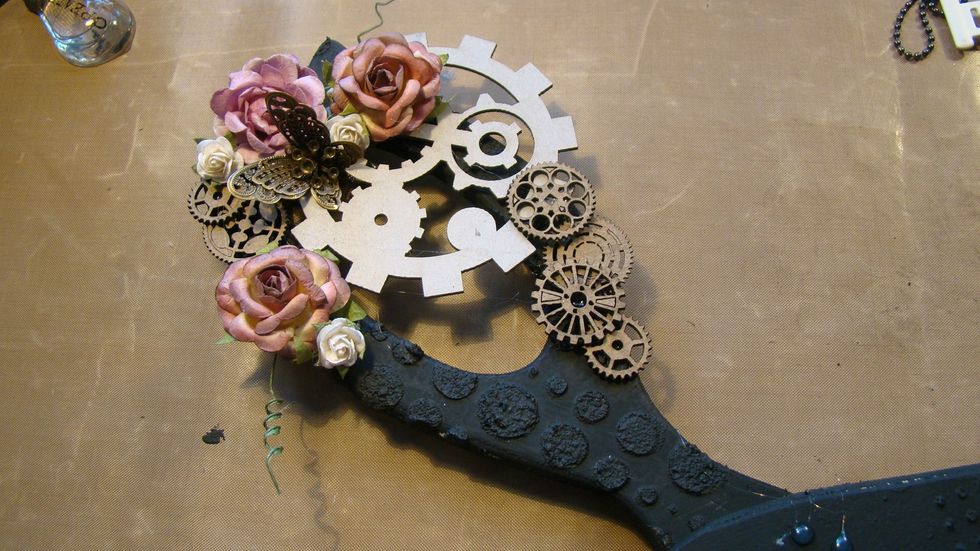 Place and adhere your pieces to the areas of your project.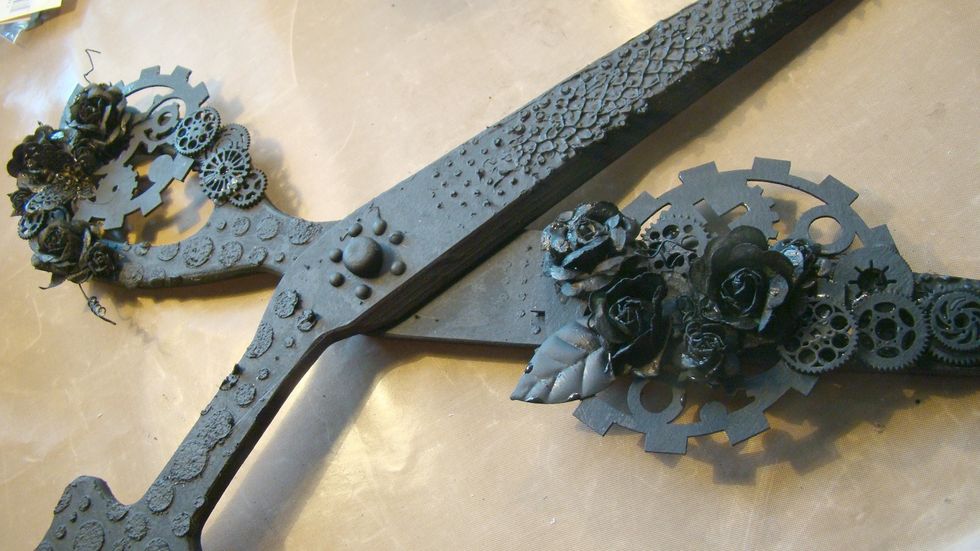 Give your new pieces a coat of black gesso also.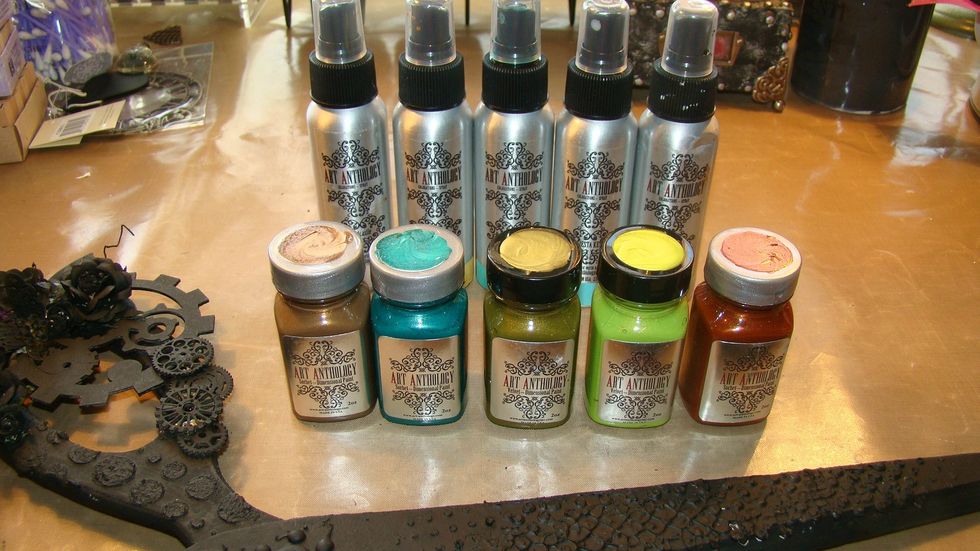 OK.... here we go... let's play with our AA paints and sprays !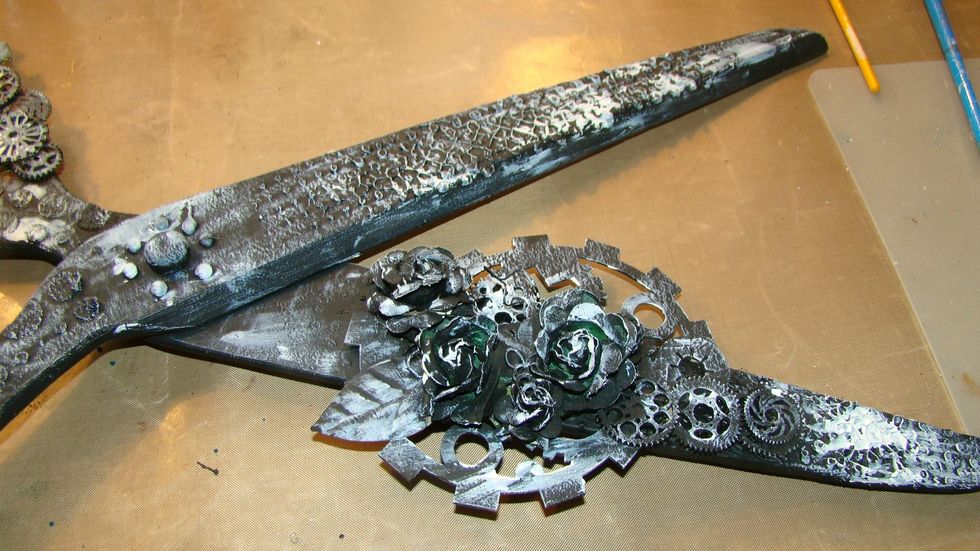 After the black gesso has dried, brush on a light coat of white gesso here and there. This will enable the paints and sprays to highlight different shades and shadows on your project.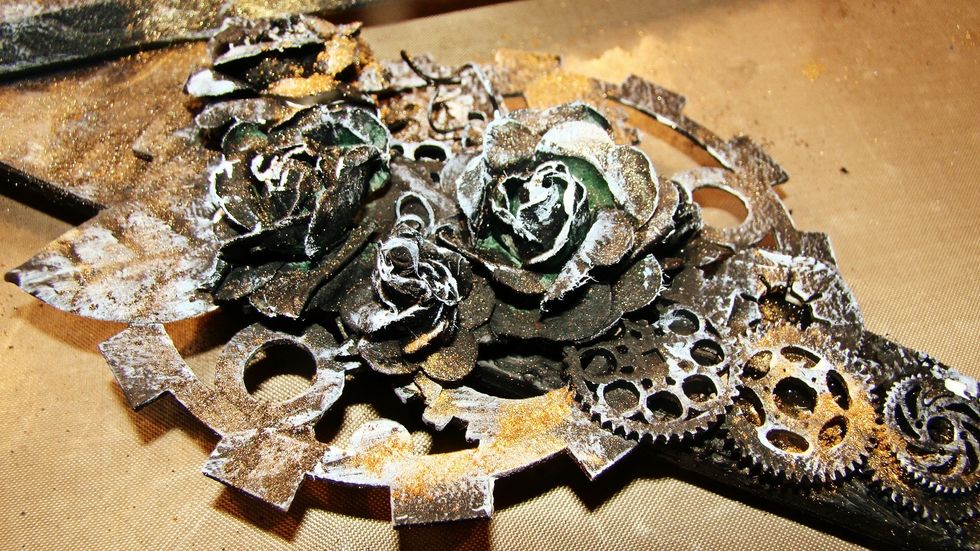 The AA paints have a wonderful shimmer but I decided to add some contrasts and more sparkle depth I brushed on mica powders in Copper and Gold randomly over the project.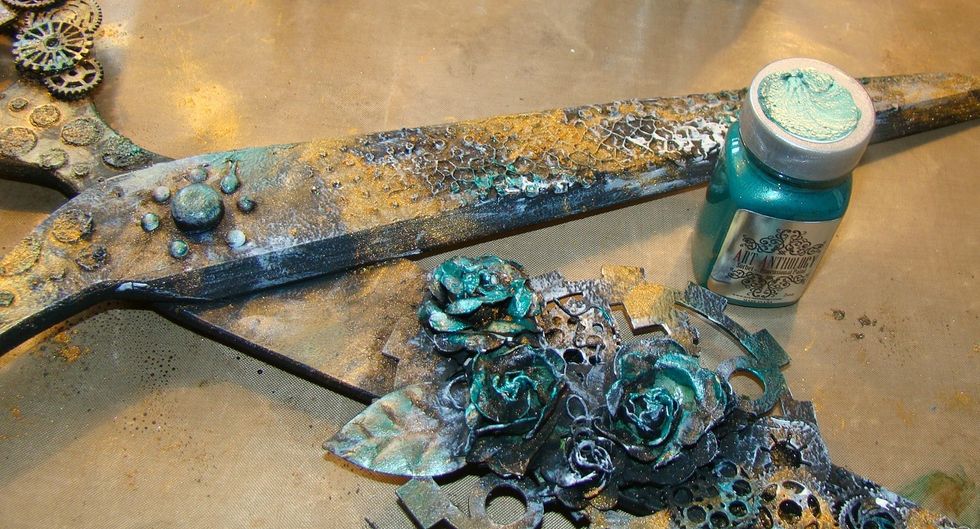 I love using my fingers to apply the AA paints, they are wonderfully thick and I have control how little or how much I want on my areas.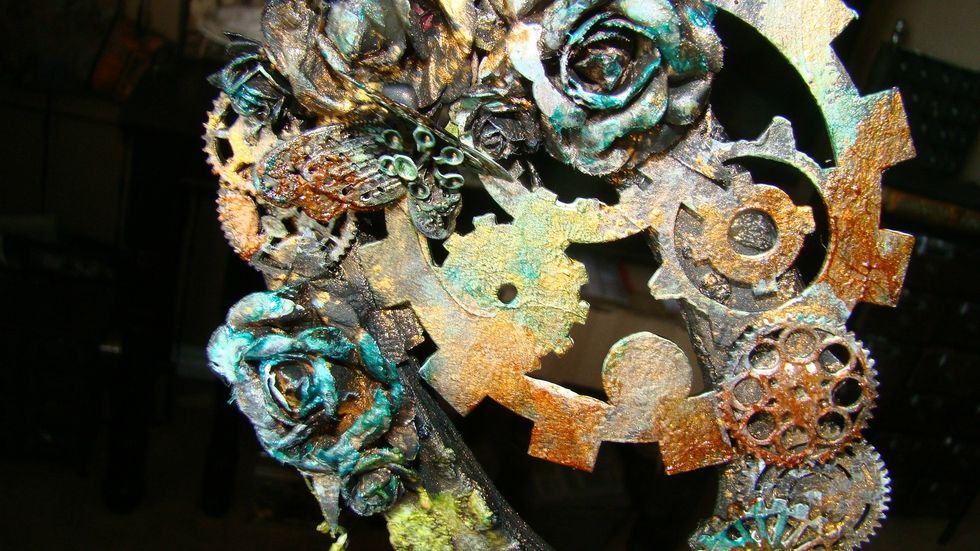 This is closeup of using Kenyan Copper & Veridian and a little bit of Basil and Limeaid. It looks so pretty with the brushed mica powders.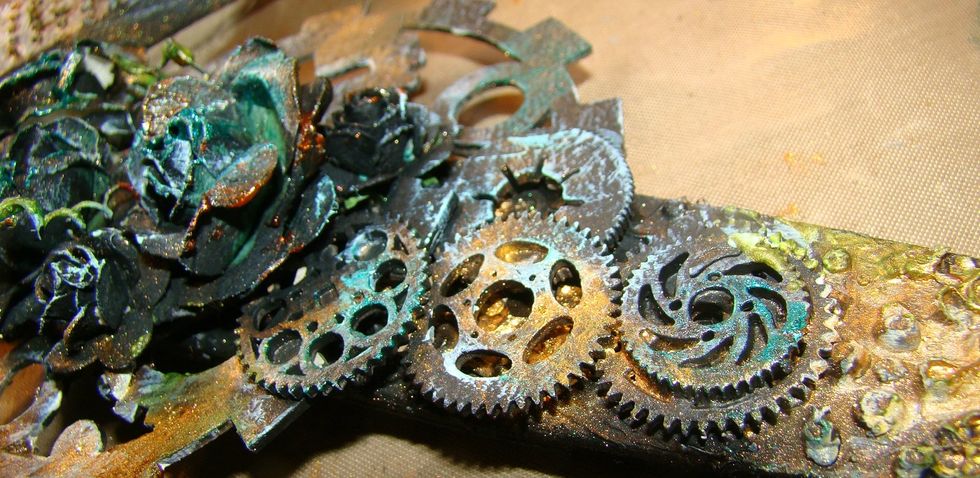 Next up get your sprays out and highlight the areas to intensify the already beautiful painted parts.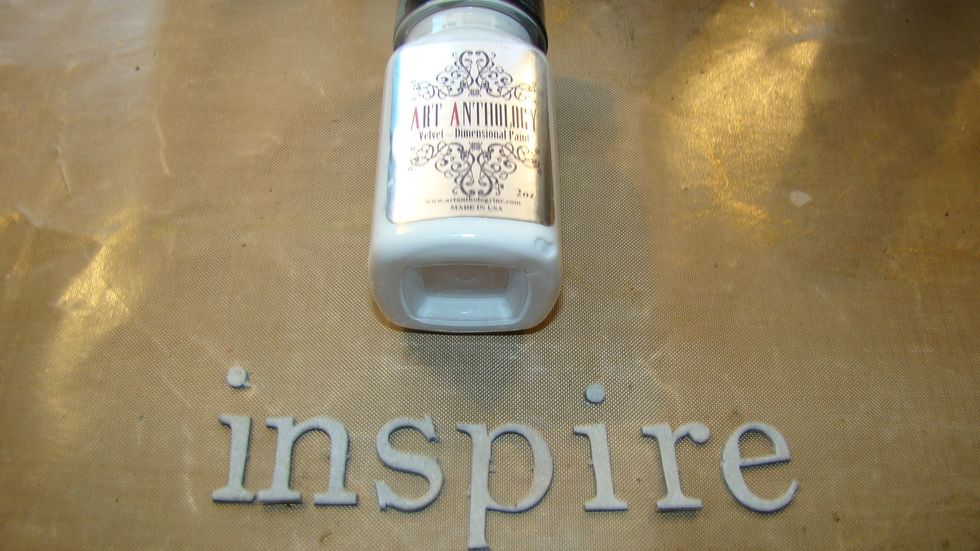 For my grunge board letters I primed them with gesso first then gave them a coat of Velvet - Cotton... Once dried I sprayed them with Colorations - Gilded Gold.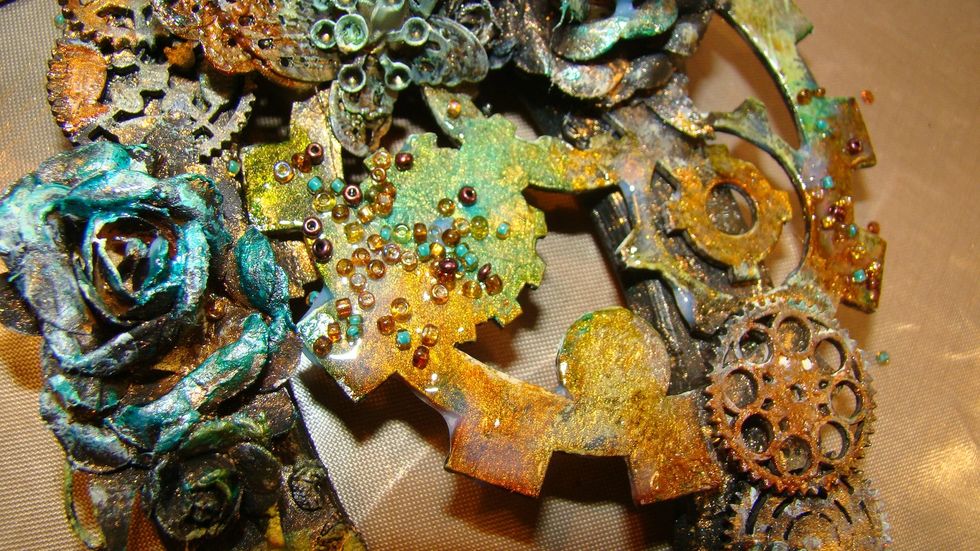 Hummm... more texture needed so I decided to apply Crackle varnish here and there and I sprinkled on seed beads. Allow to dry.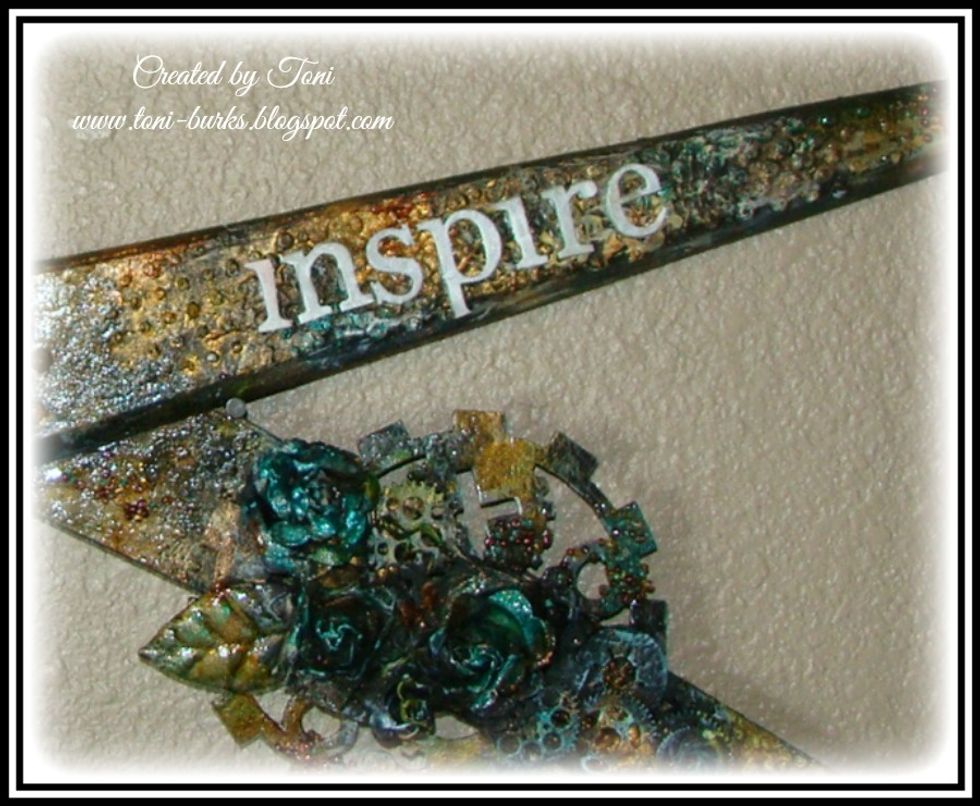 I hope this has inspired you to take an inexpensive wood piece and make it a one of a kind decoration for your craft area.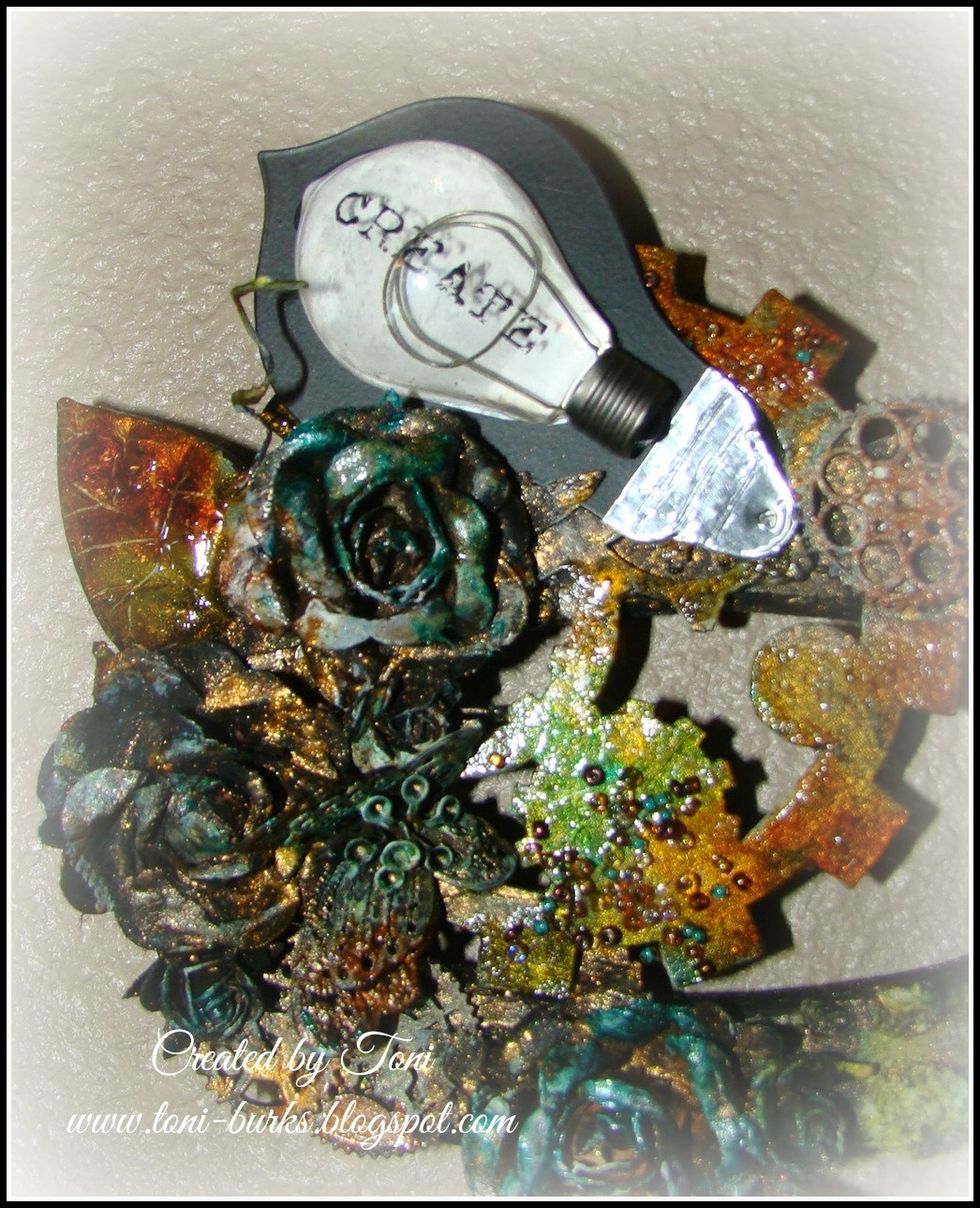 For more inspiration please visit our blog @ http://artanthologyinc.com/blog/ and to shop visit our store at http://www.artanthology.net/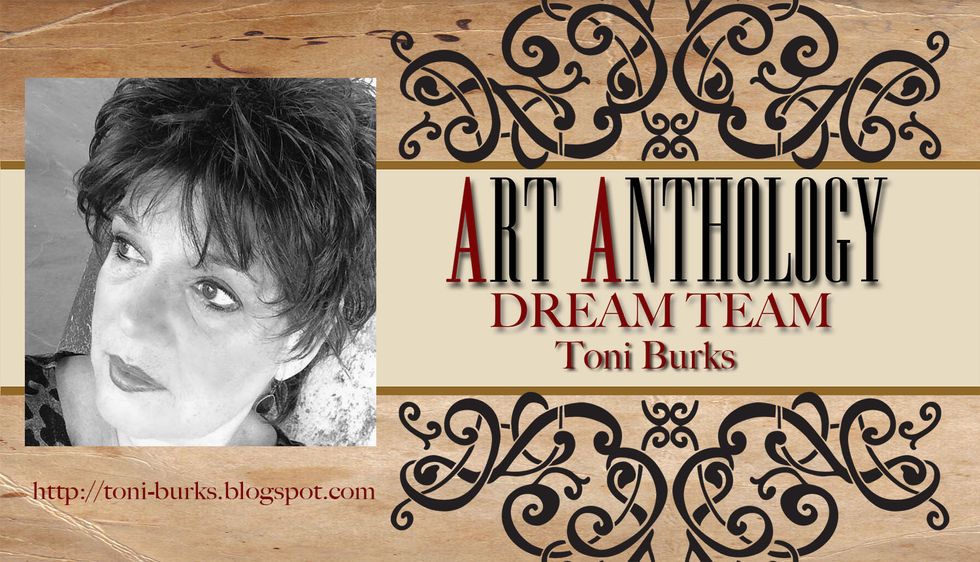 Stop by my blog @ http://www.toni-burks.blogspot.com/ and be sure to follow me on Pinterest https://www.pinterest.com/tonilburks/ and Facebook https://www.facebook.com/toni.burksgrijalva
Altered item of your choice
white and black gesso
adhesive
assorted embellishments
Sorbets-Kenyan Copper & Veridian
Velvets- Limeaid & Basil, Cotton
Colorations-Timeless, Siesta Key, Sandcastle
Colorations-Peacock Feathers, Warm
Mud Texture Paste
Crafting sand
Fairy Dust - Gilded Gold
Art Anthology
Art Anthology is a manufacturer of dimensional mediums.\n\nCome chat with us in our Facebook Group: Art Anthology Adventures in Art